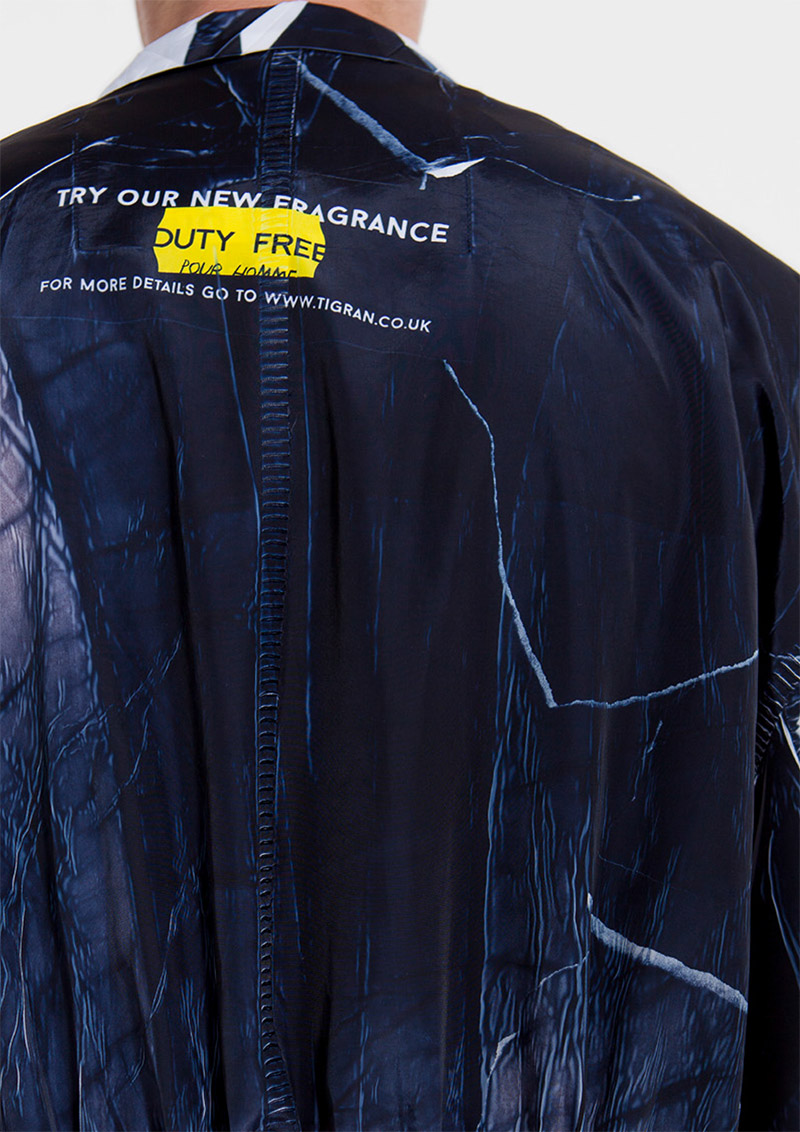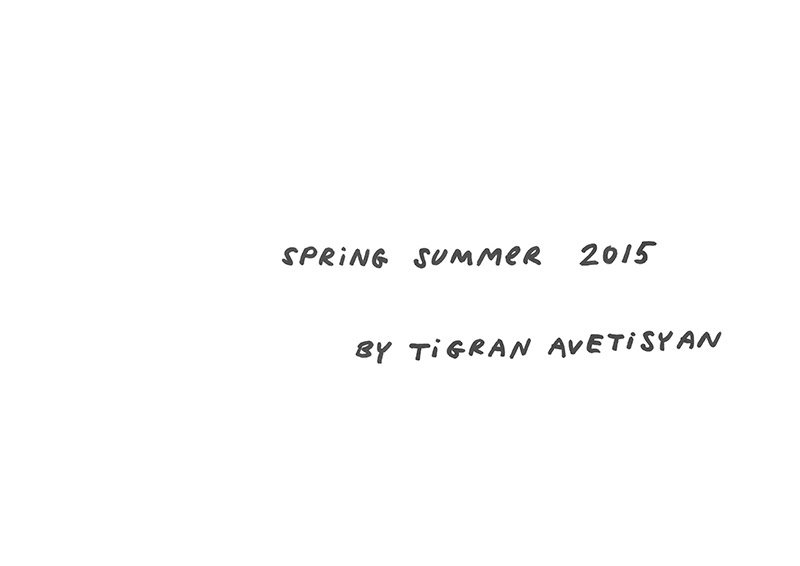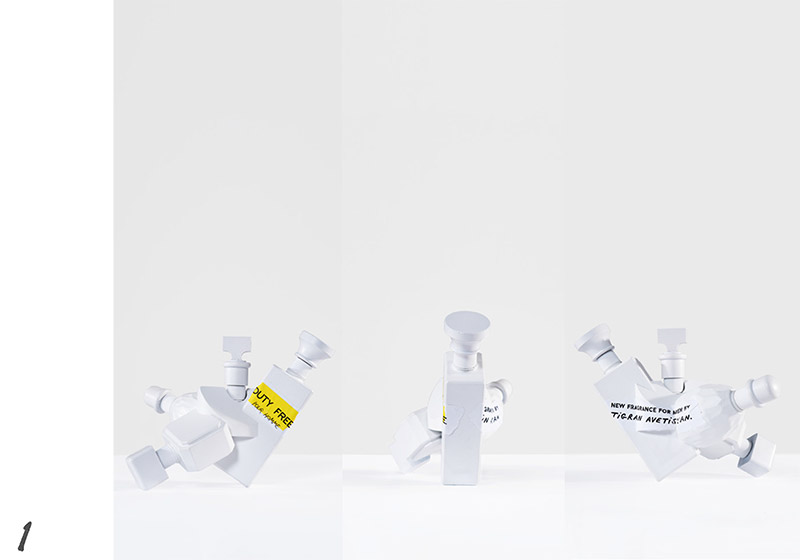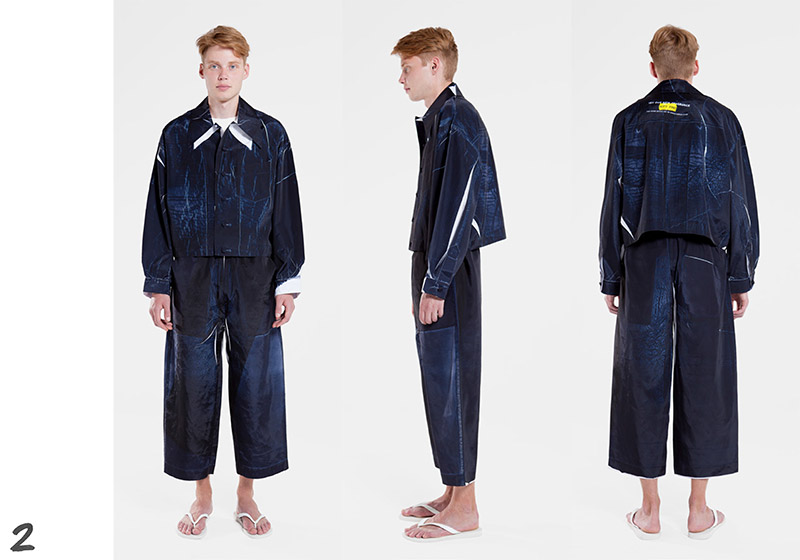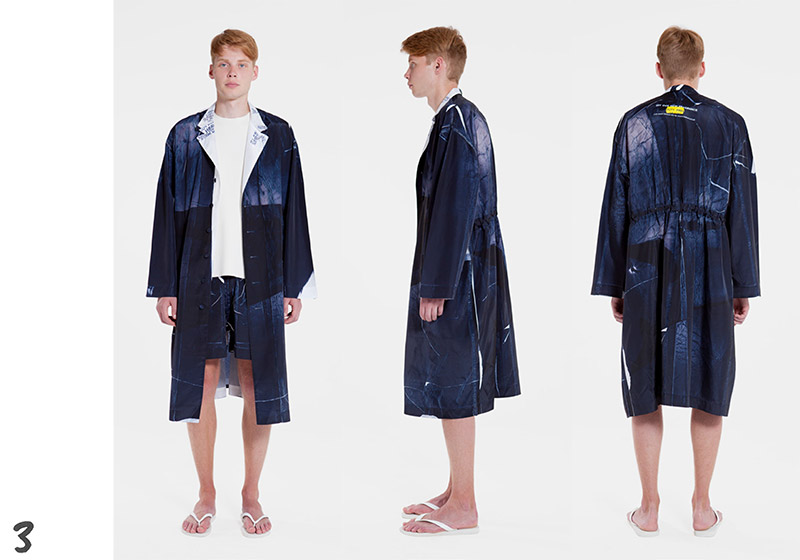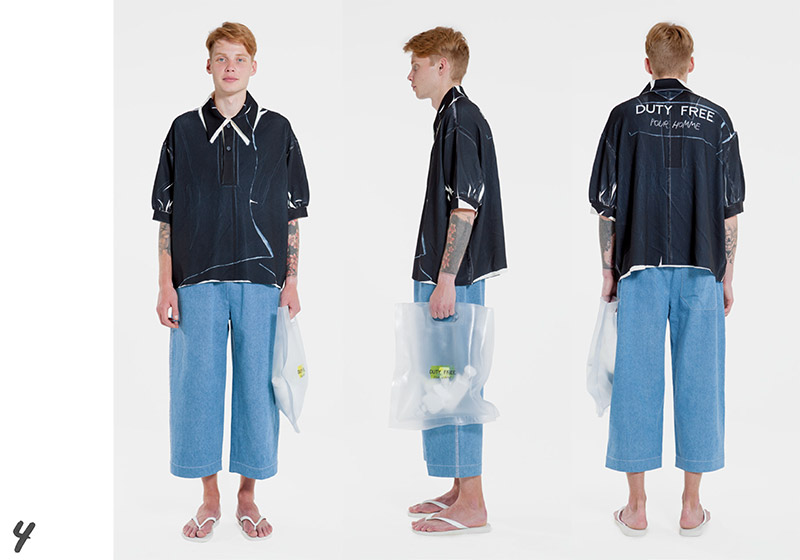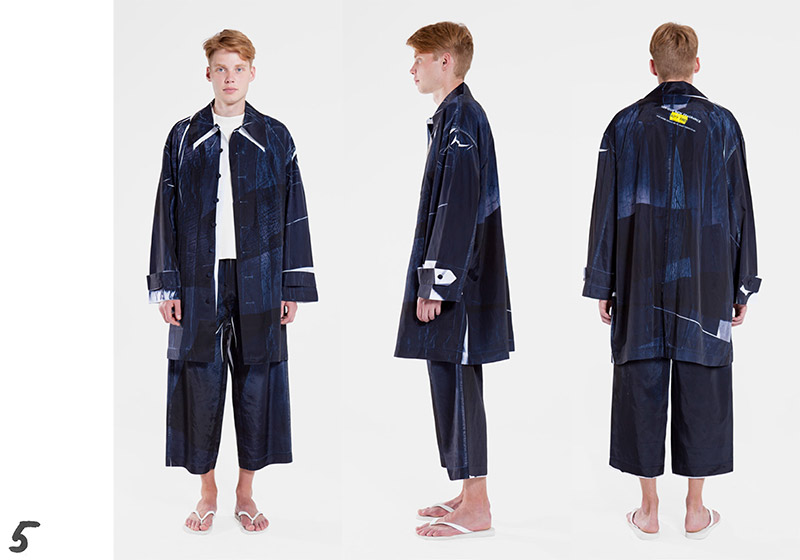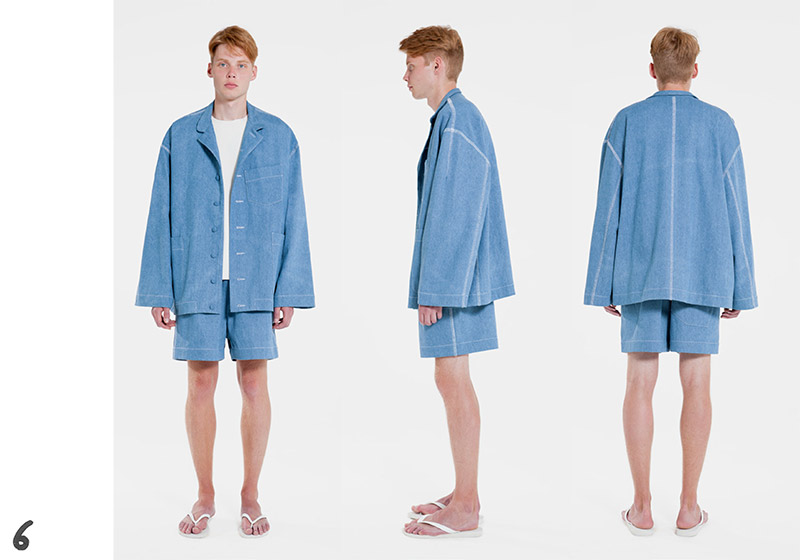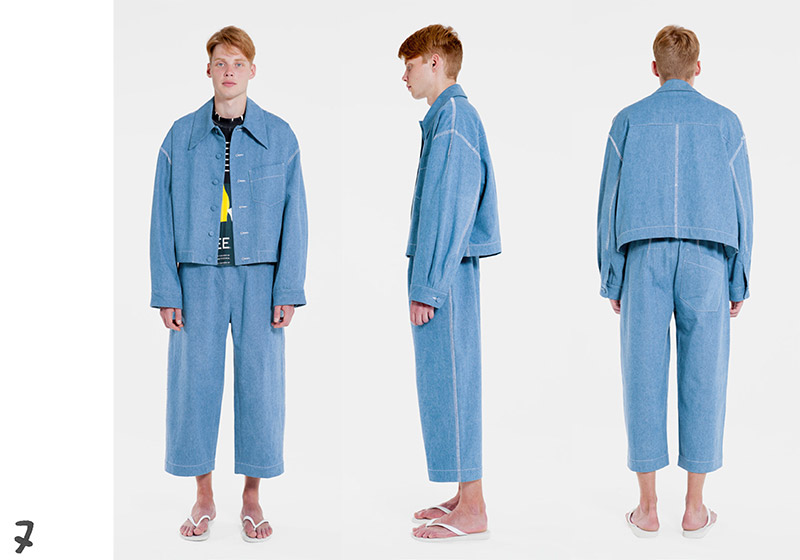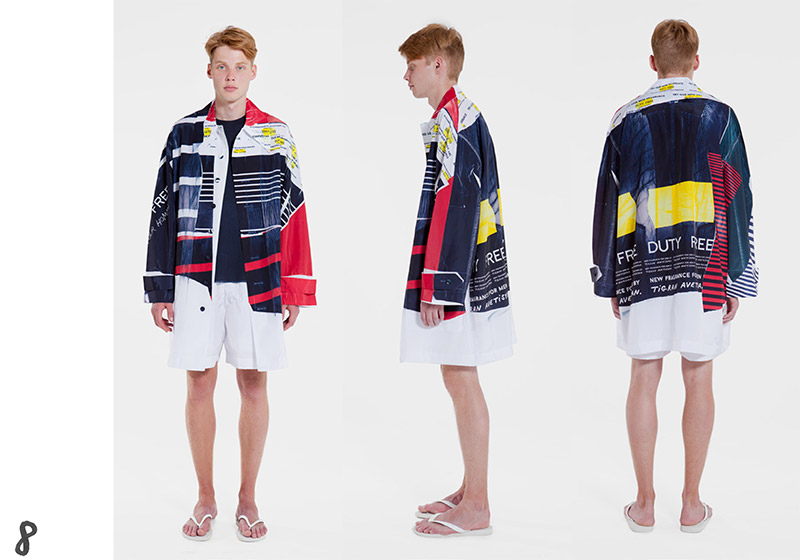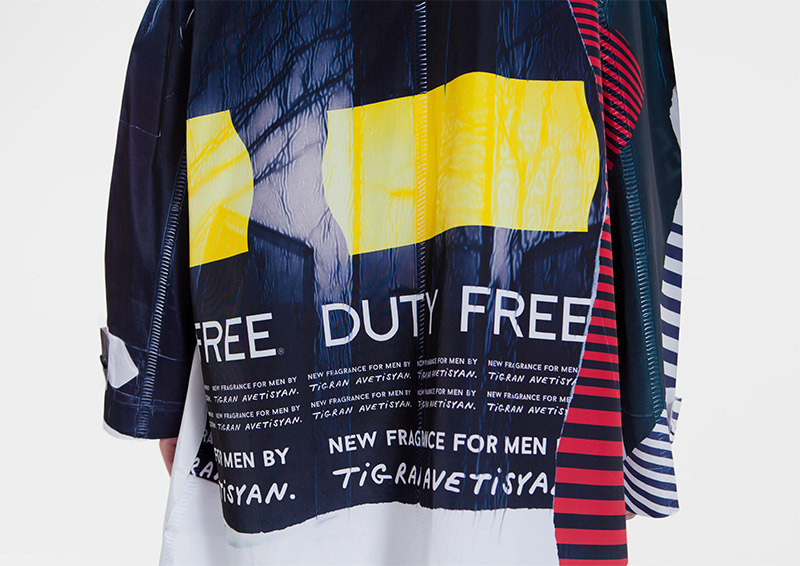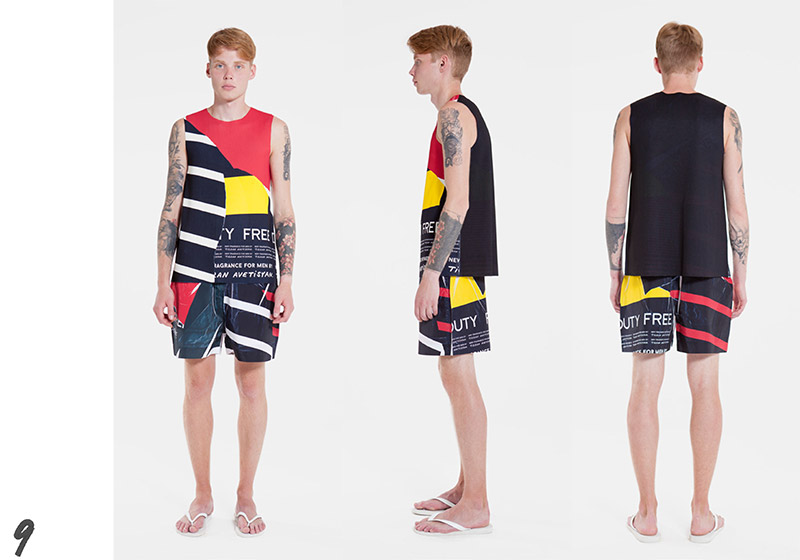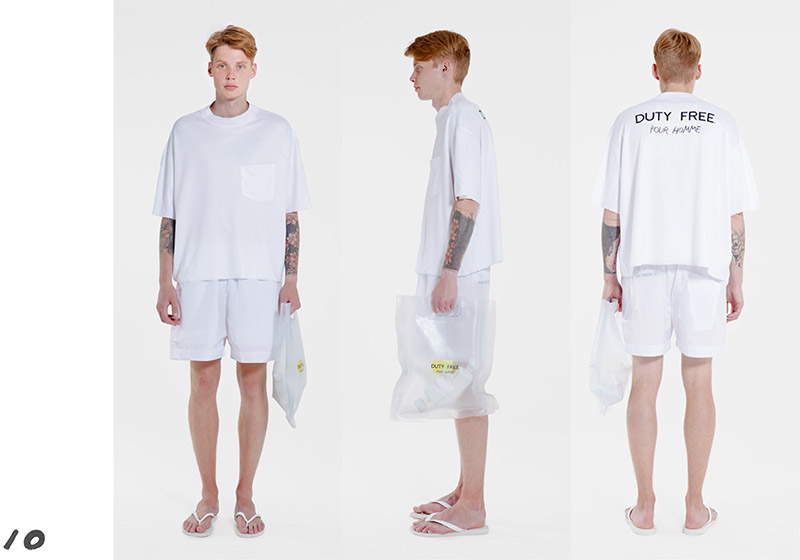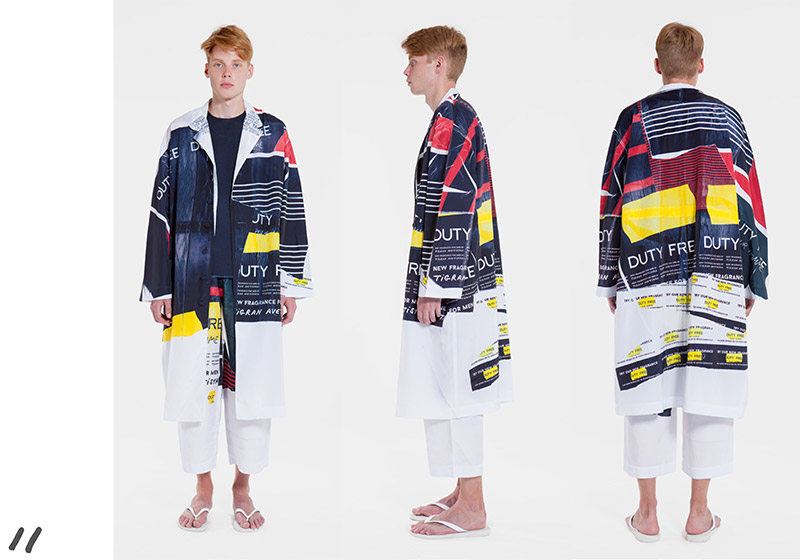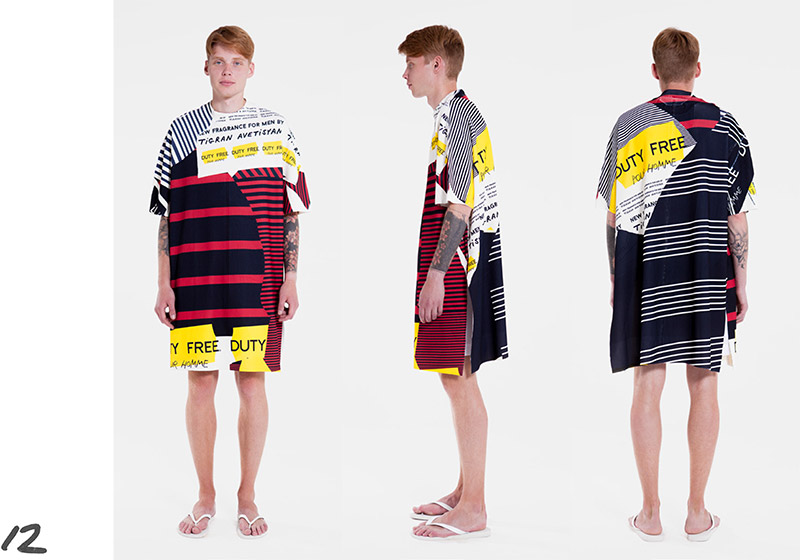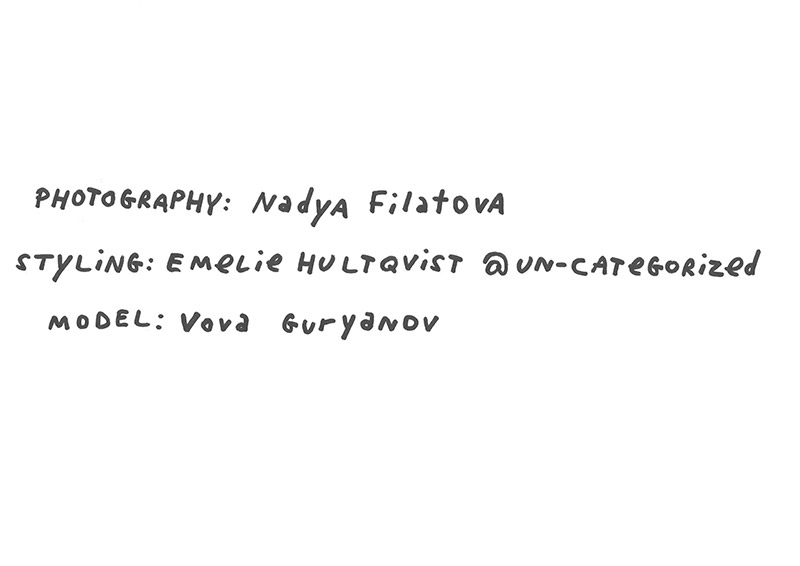 Tigran Avetisyan's main inspiration for SS15 is the perfume 'DUTY FREE pour homme' that Tigran created for this season. It is a mash up of different fragrances mixed into a bottle, taking inspiration from airports, travelling and the duty free section's vivid scent!
The whole collection is working as a 'promo' collection for the fragrance. Covered in slogans such as 'Try Our New Fragrance For Men' etc. It is fun and cheerful, with Tigran's boy going travelling all over the world – shopping away at the Duty Free section.
The pieces in themselves are light and easy to wear with a new printing technique. Printing straight over the garments after production – which makes the creases and folds show in a different way on each piece.