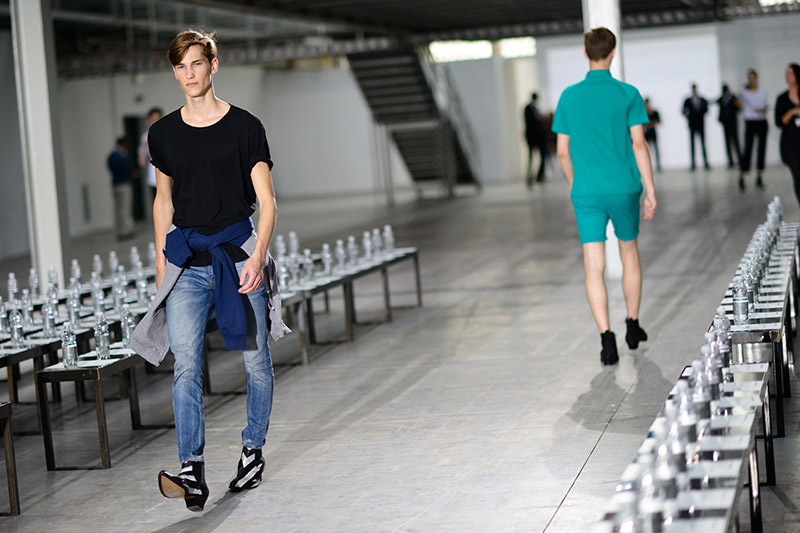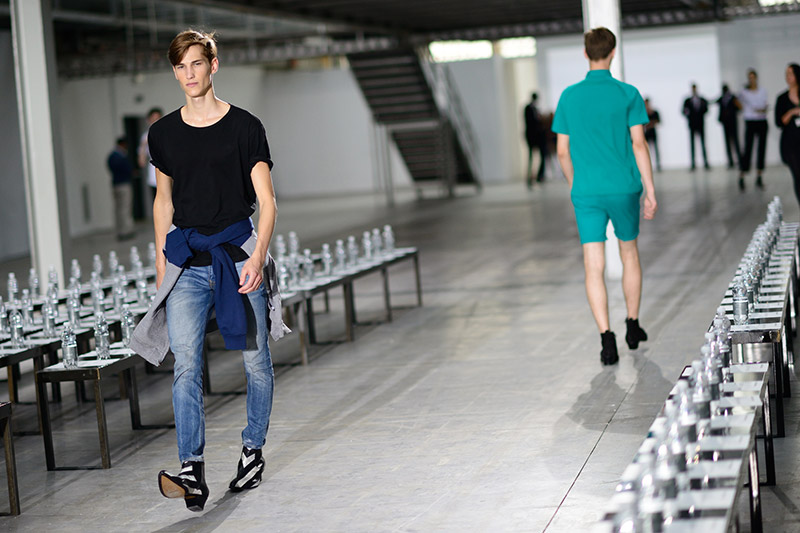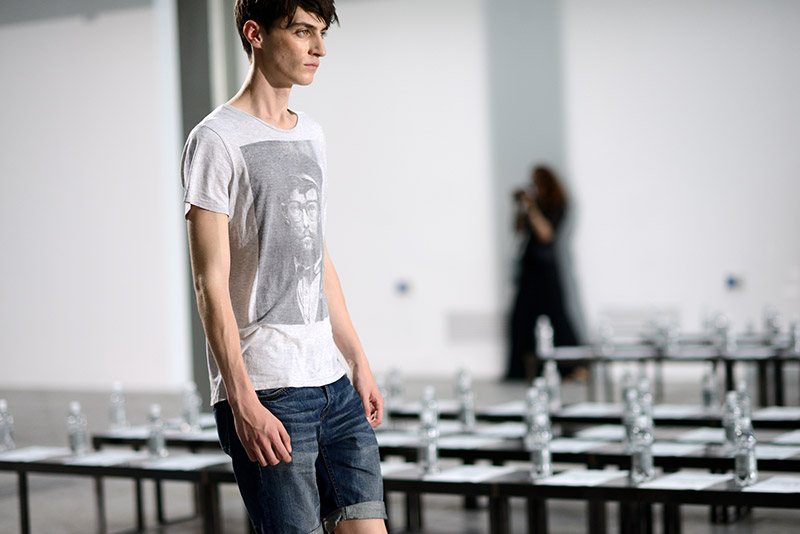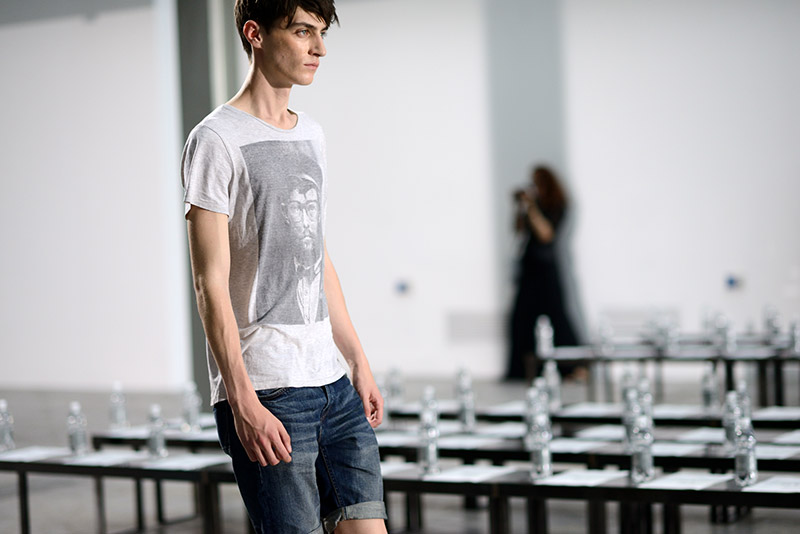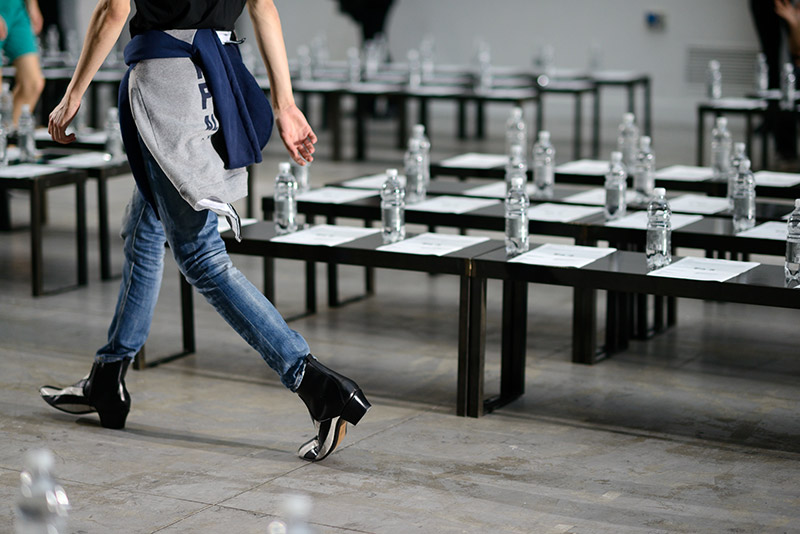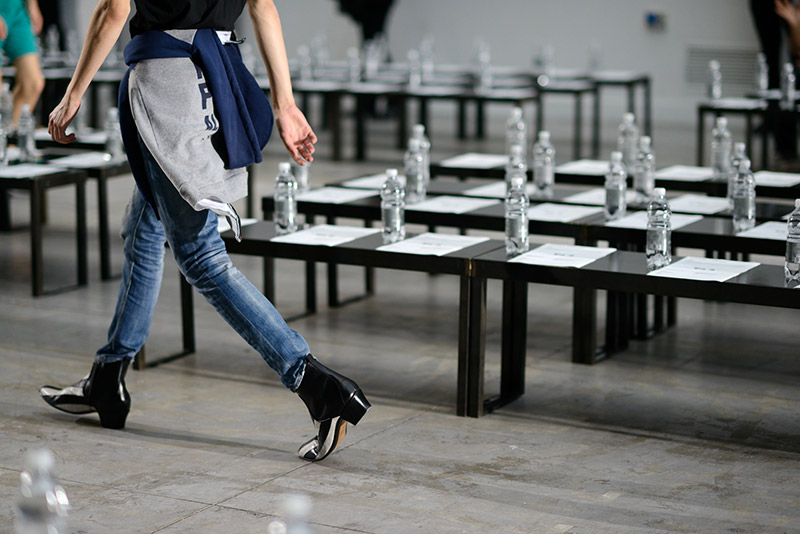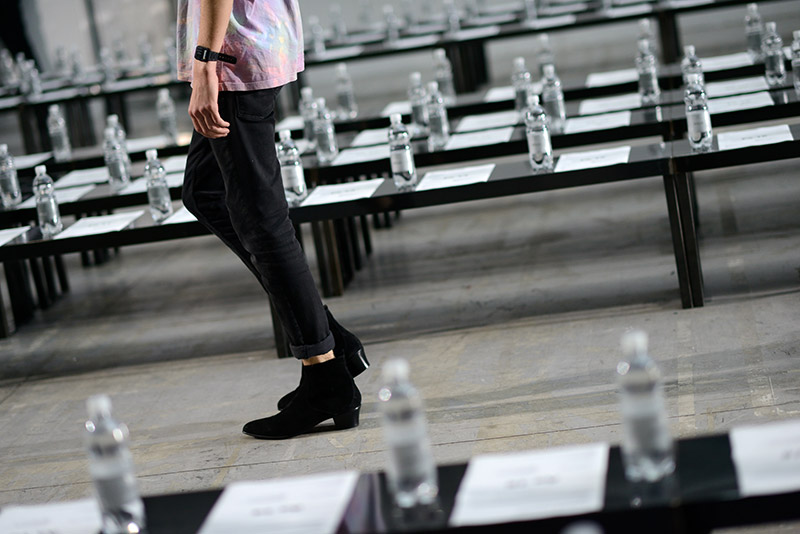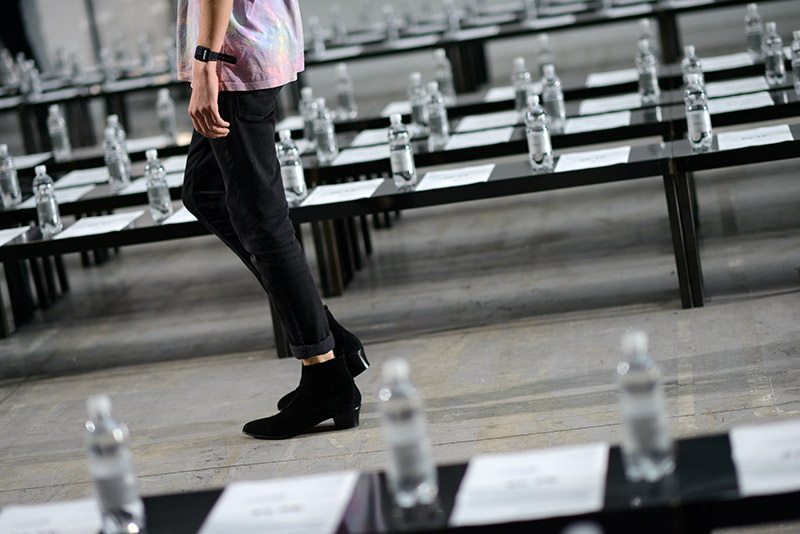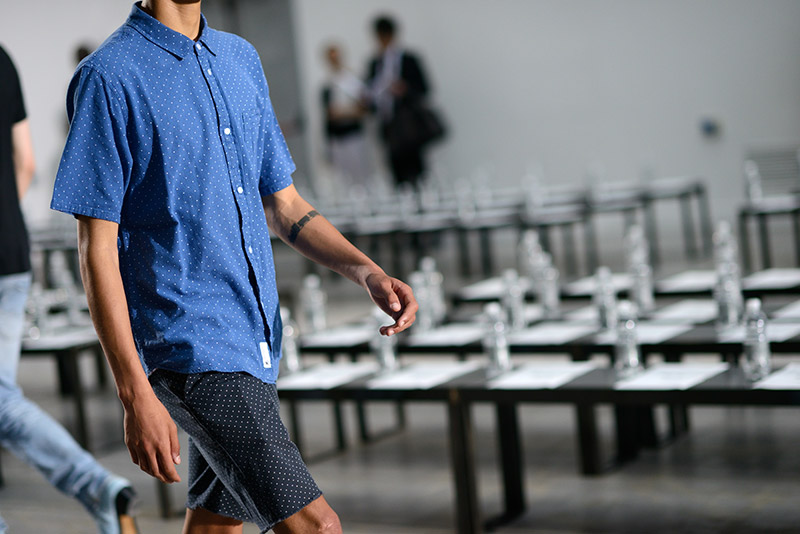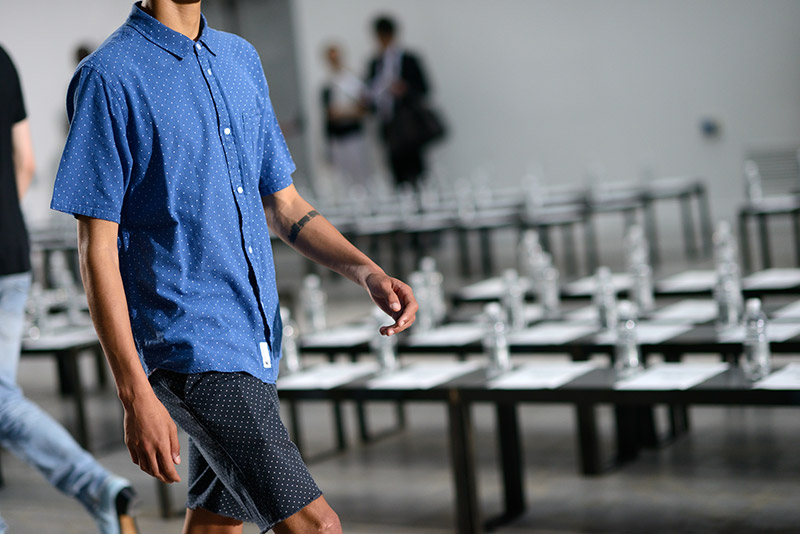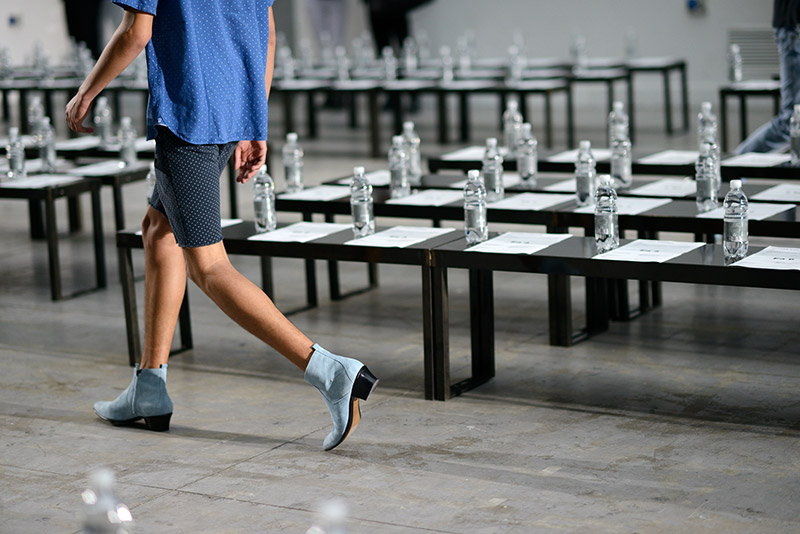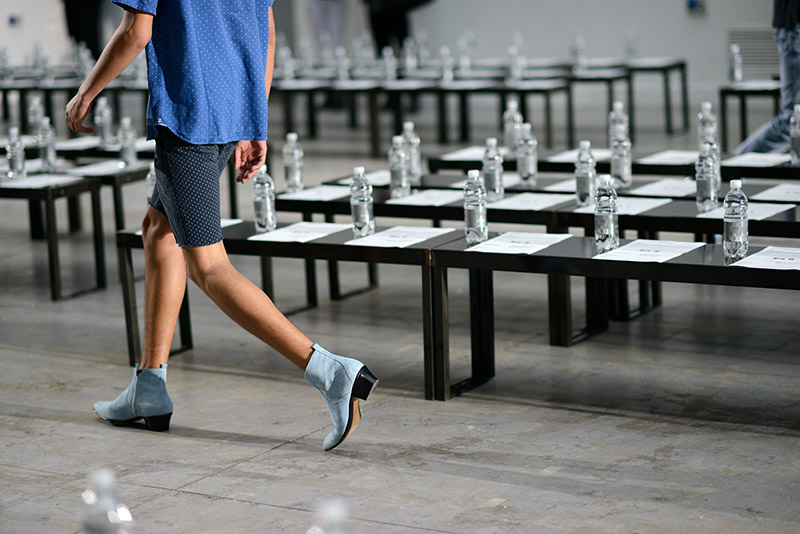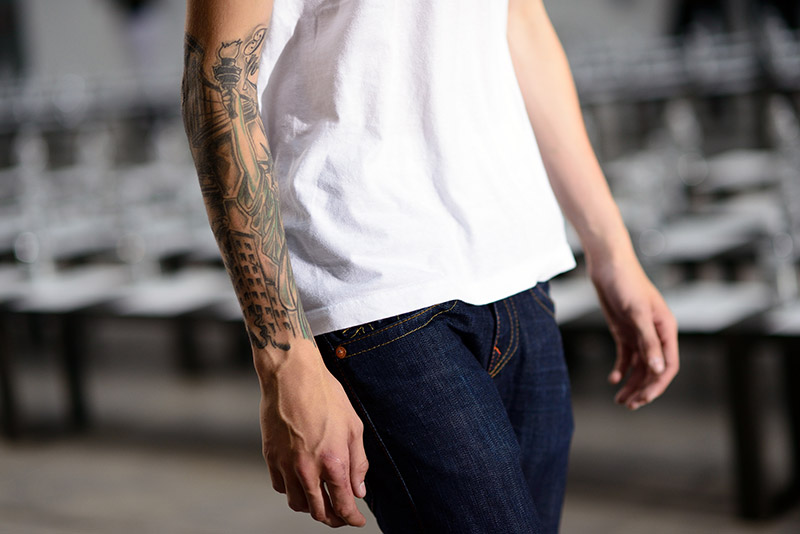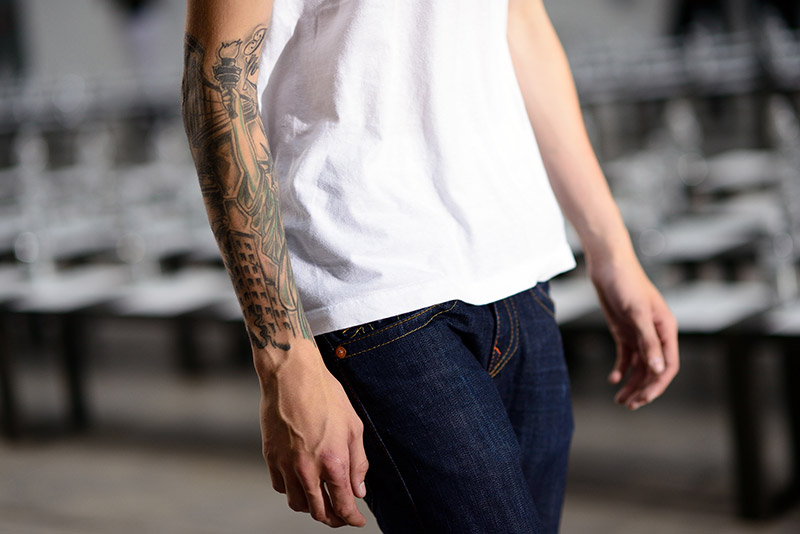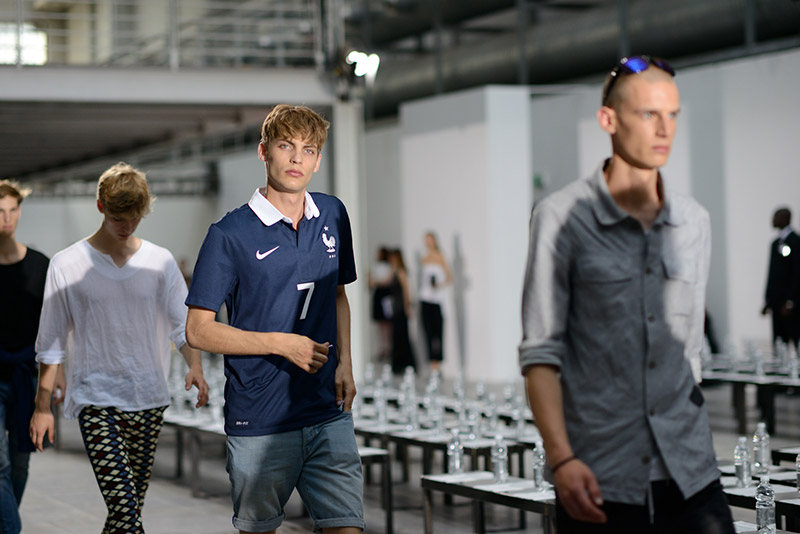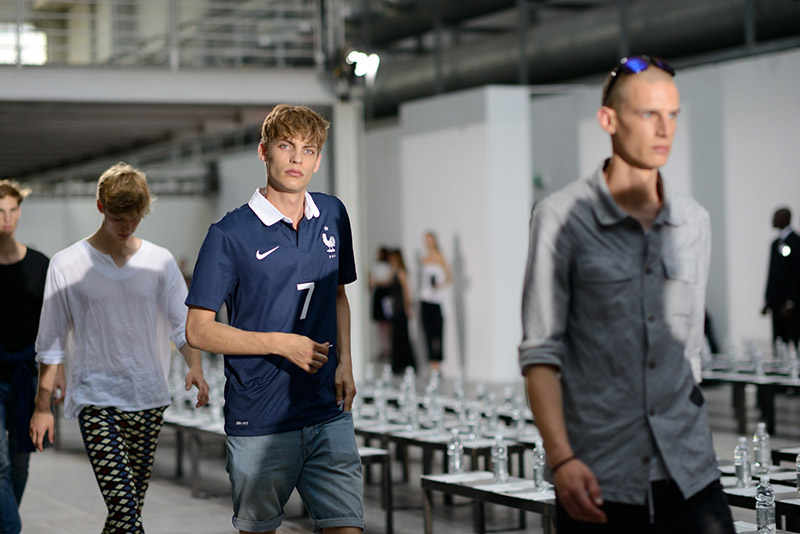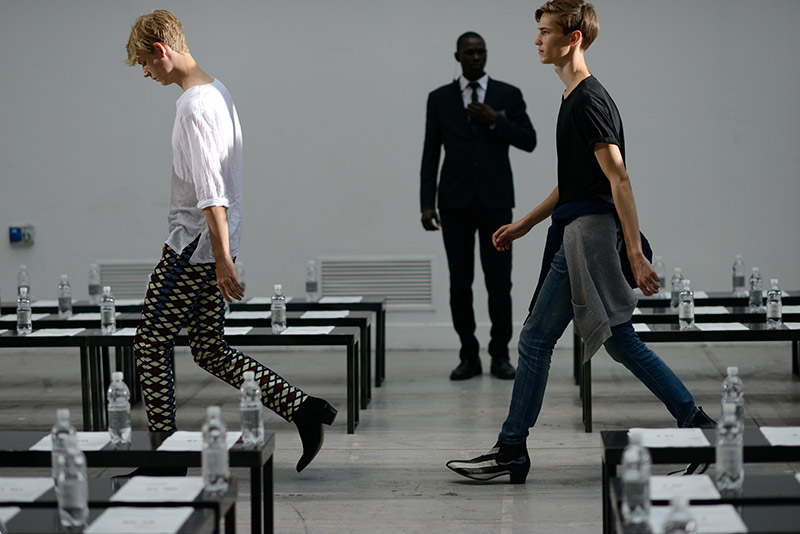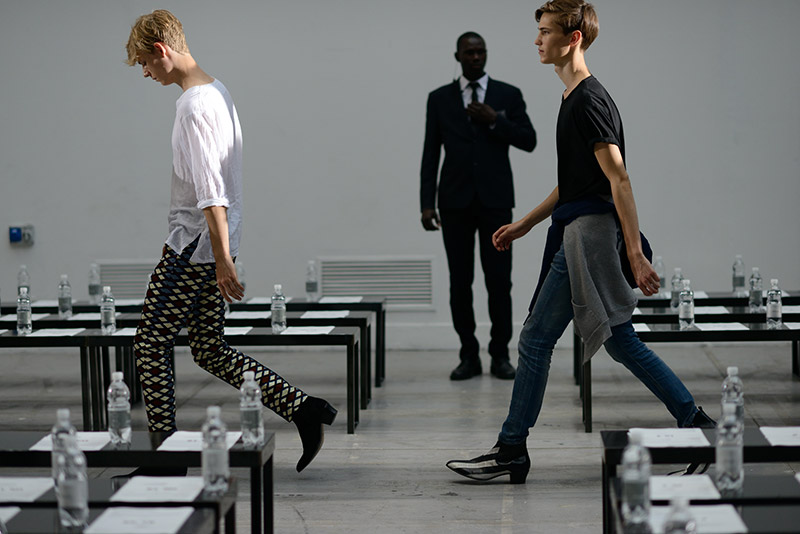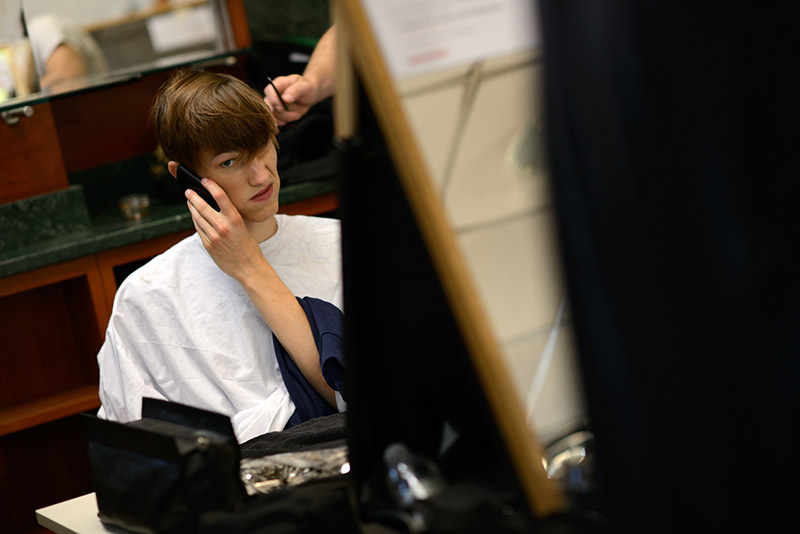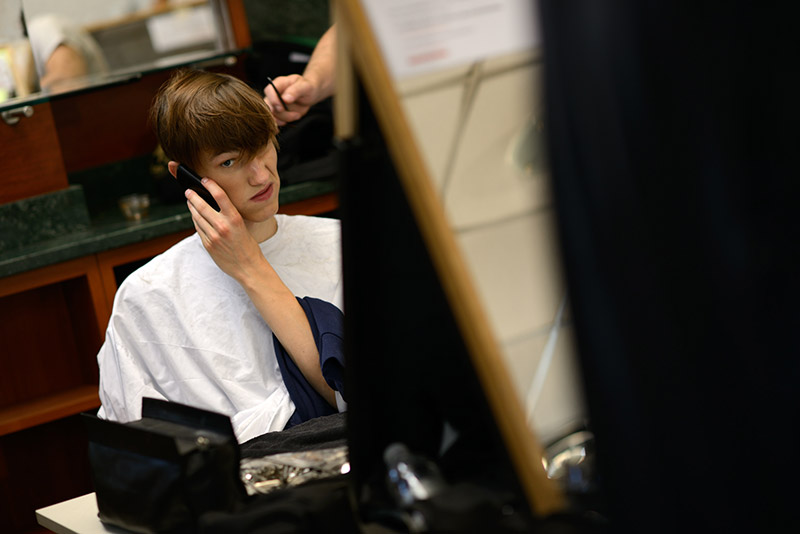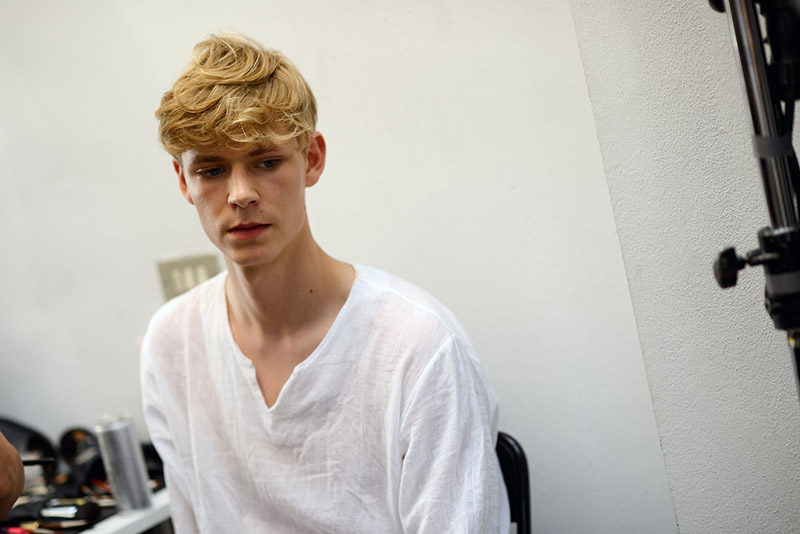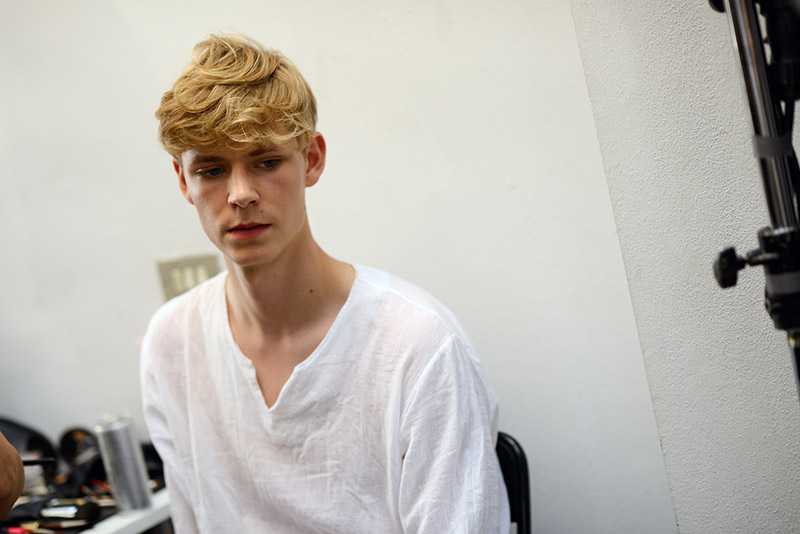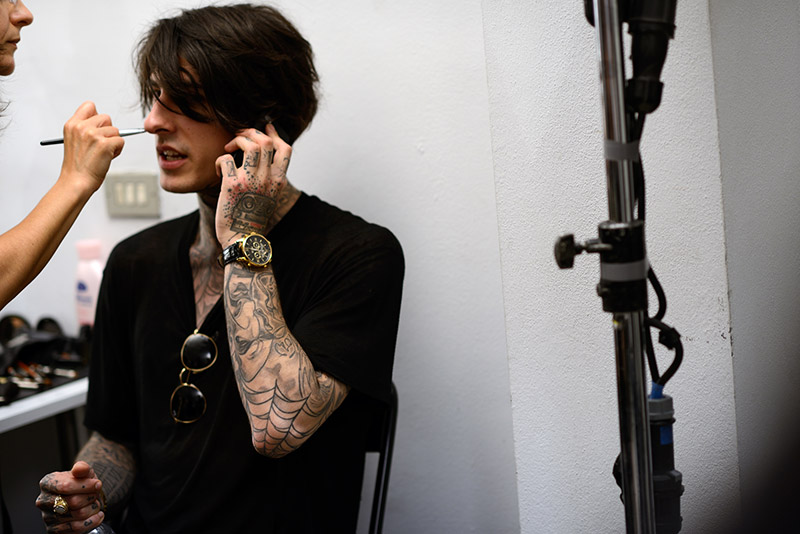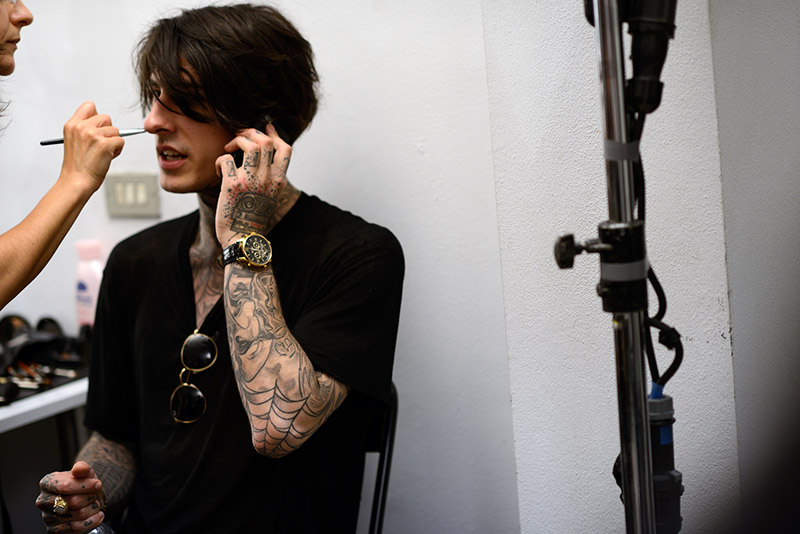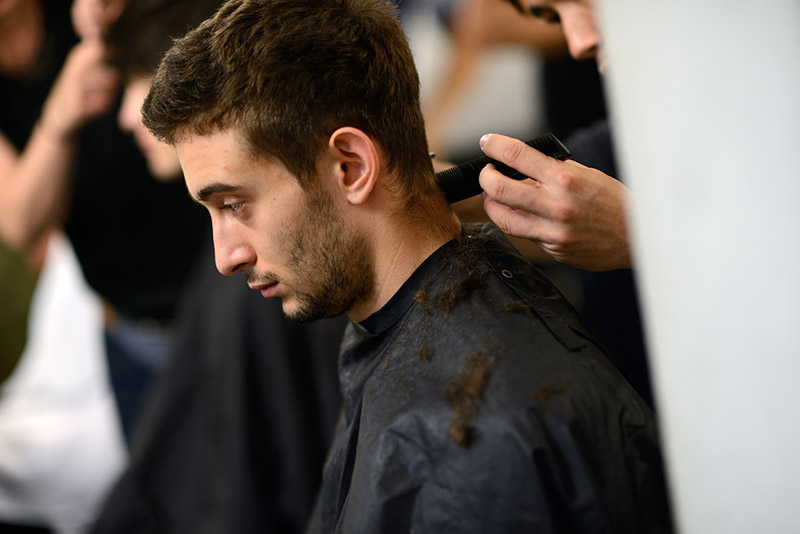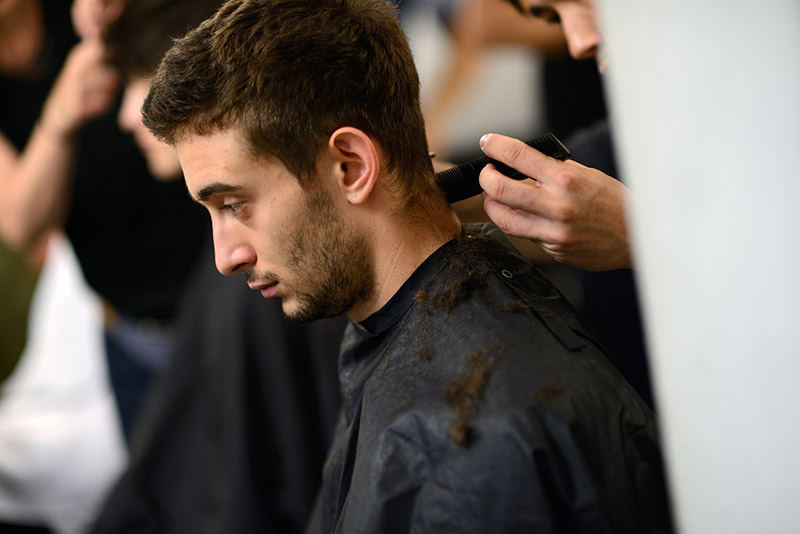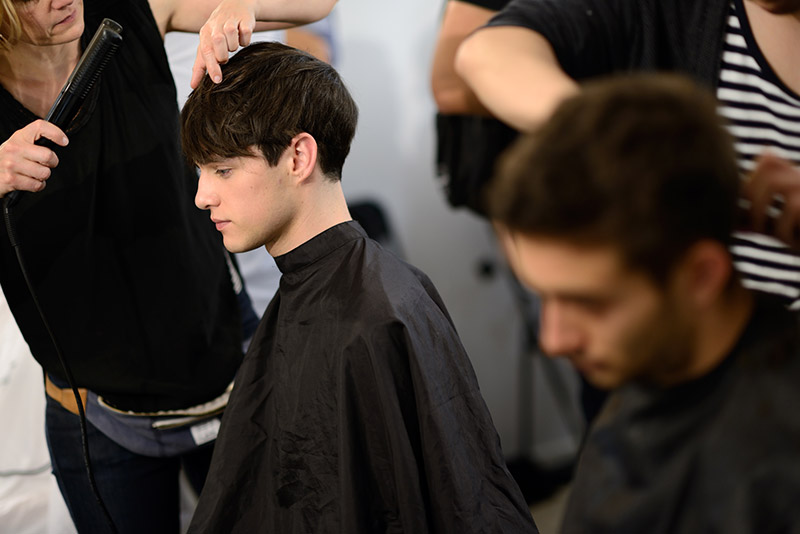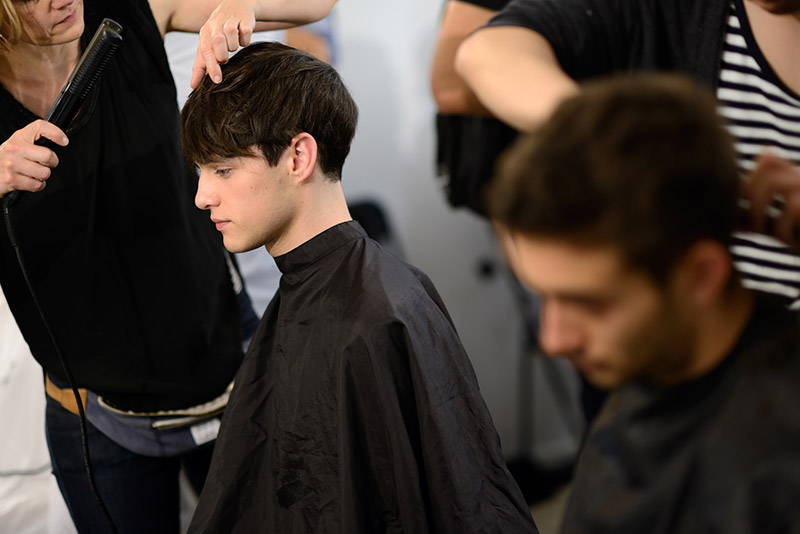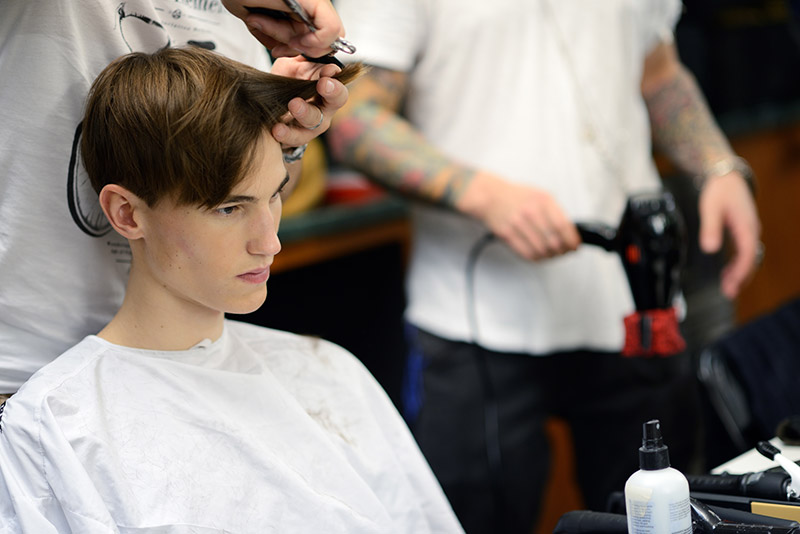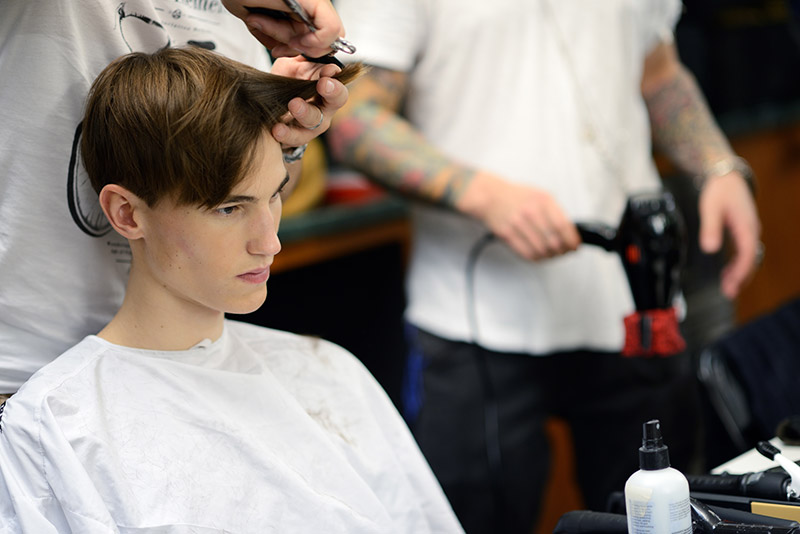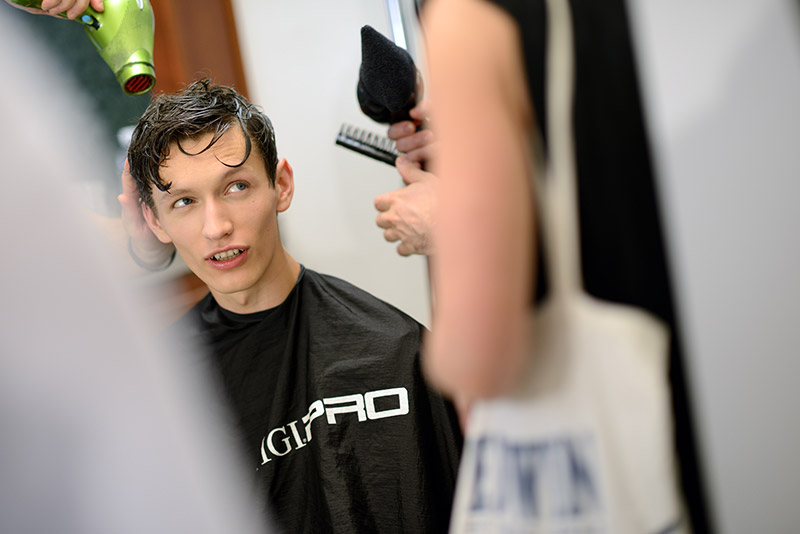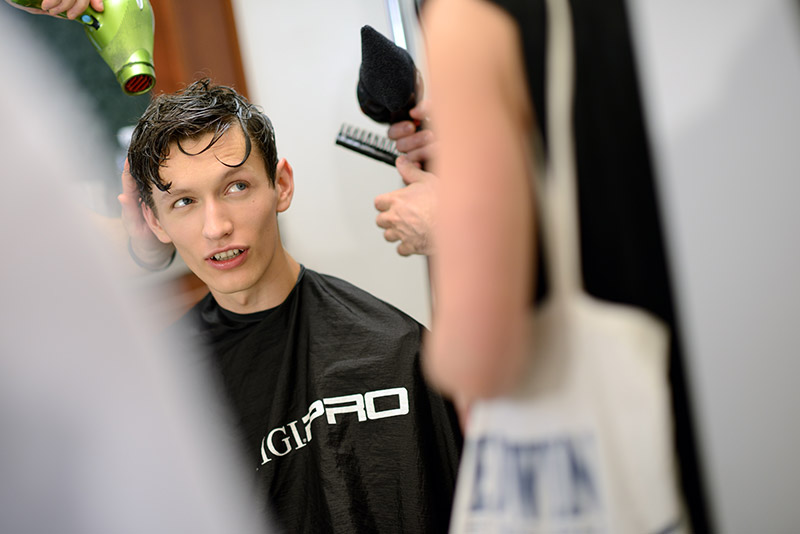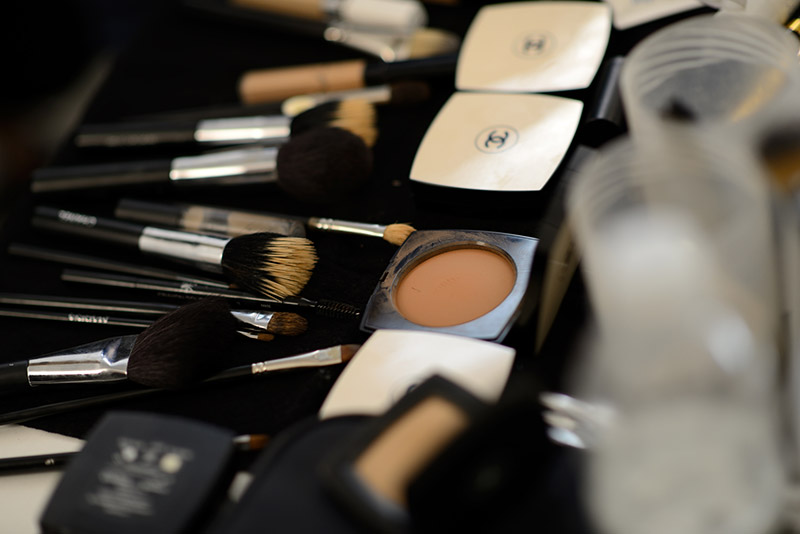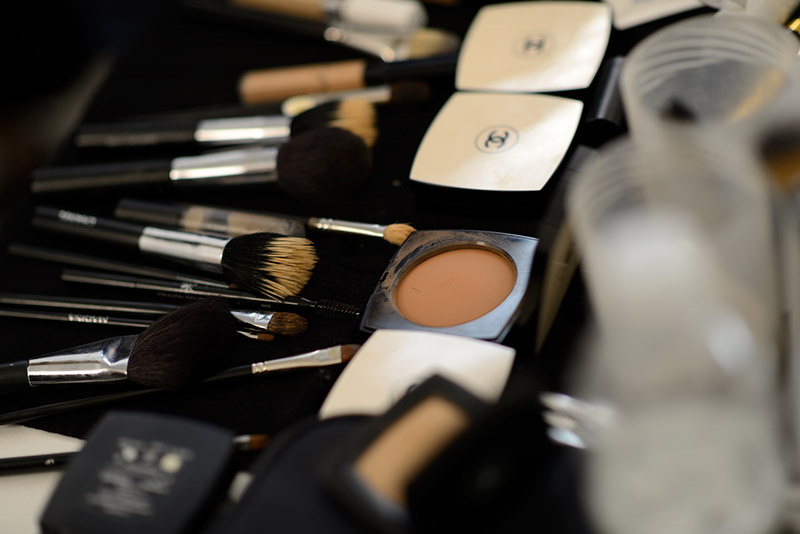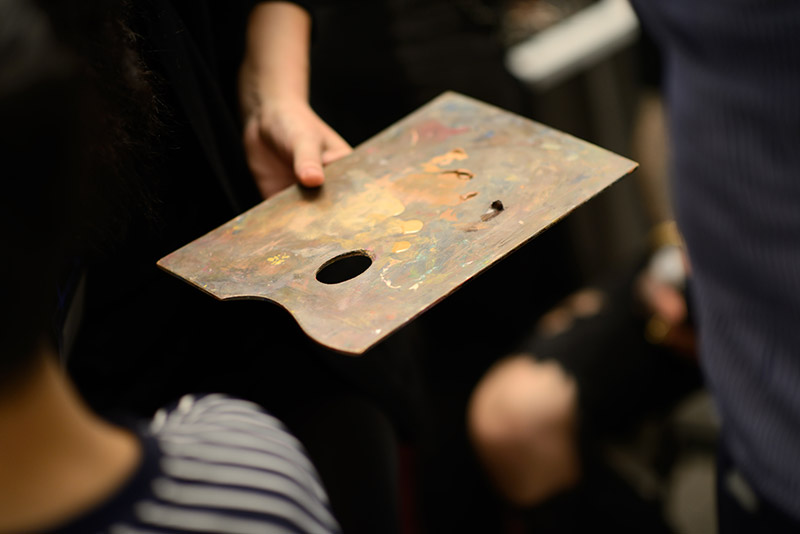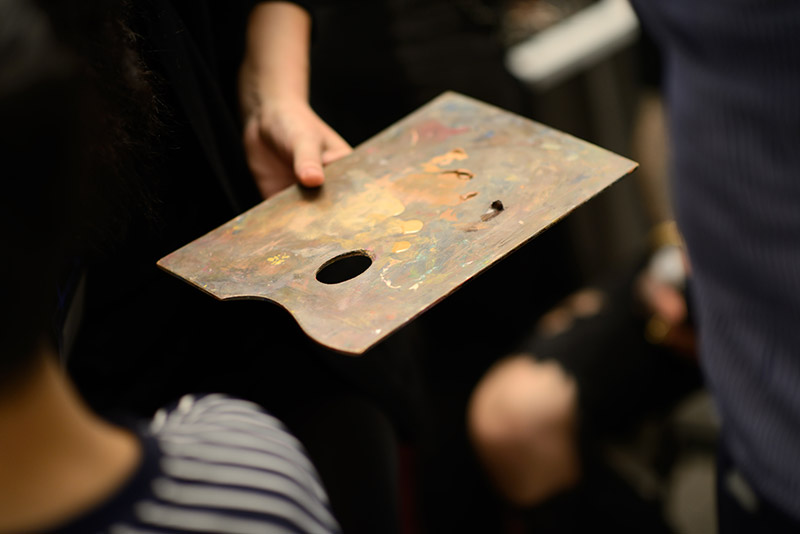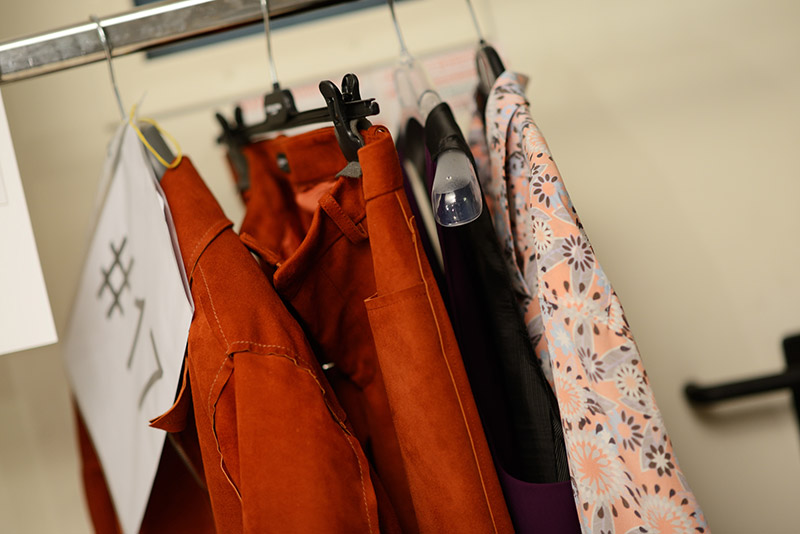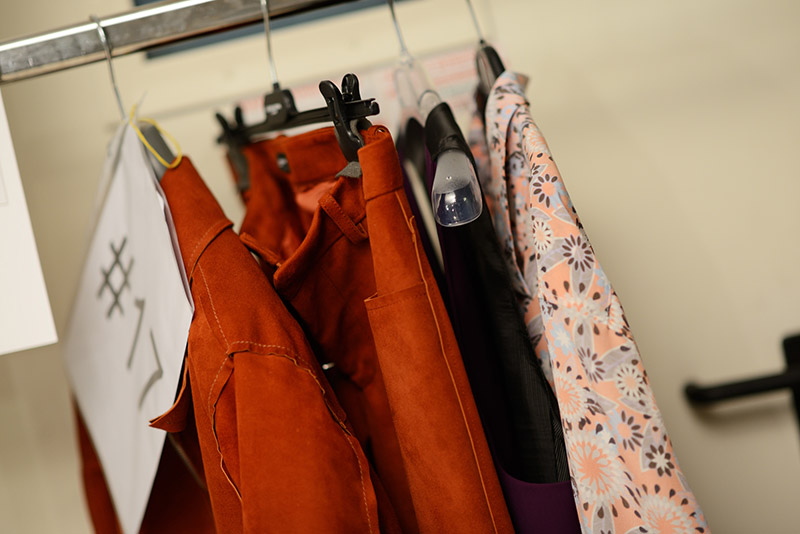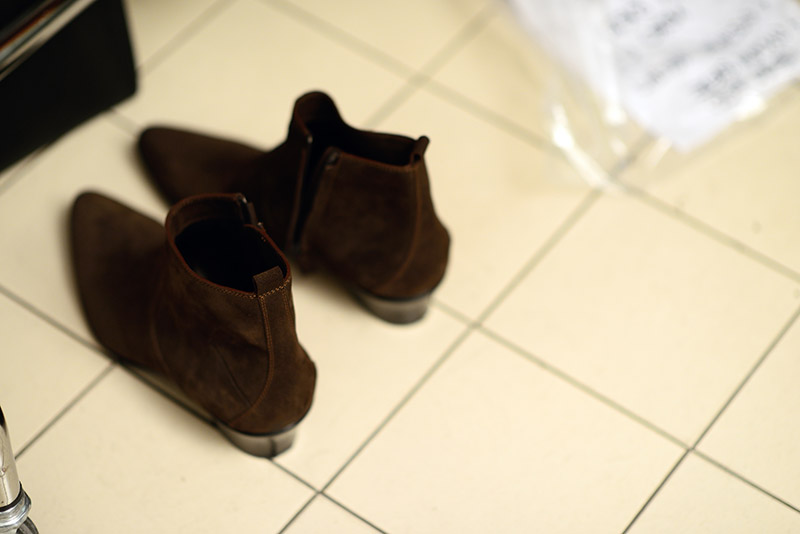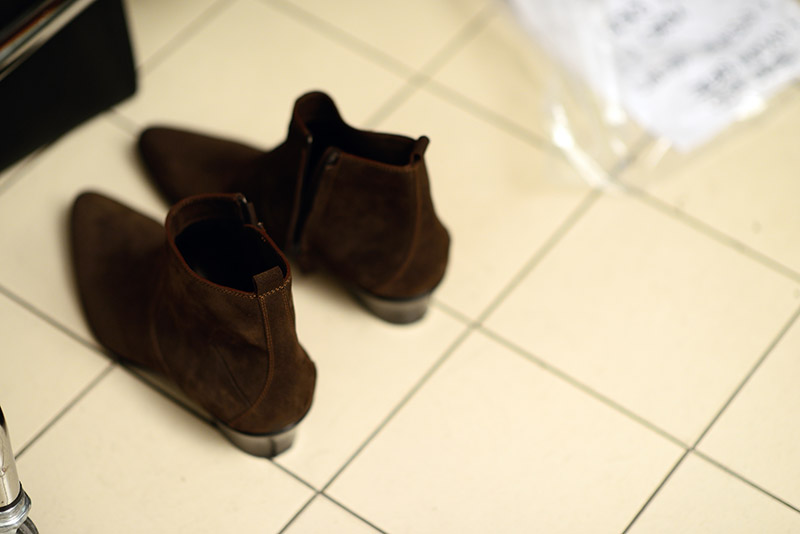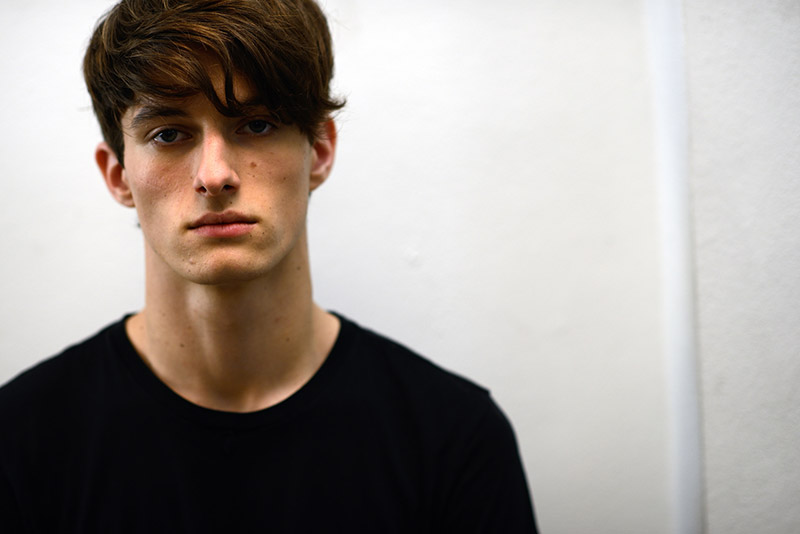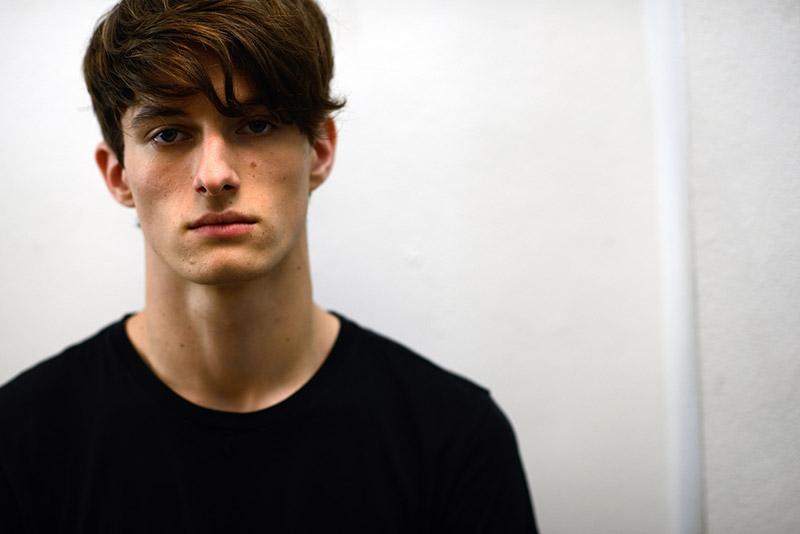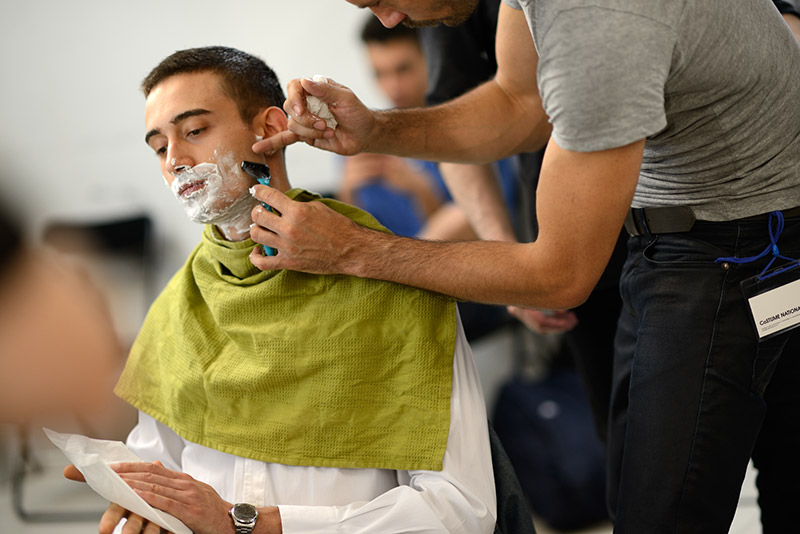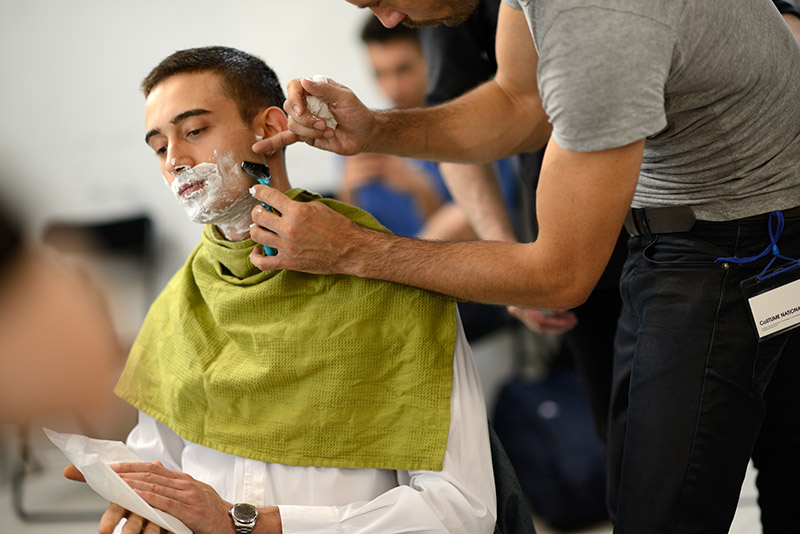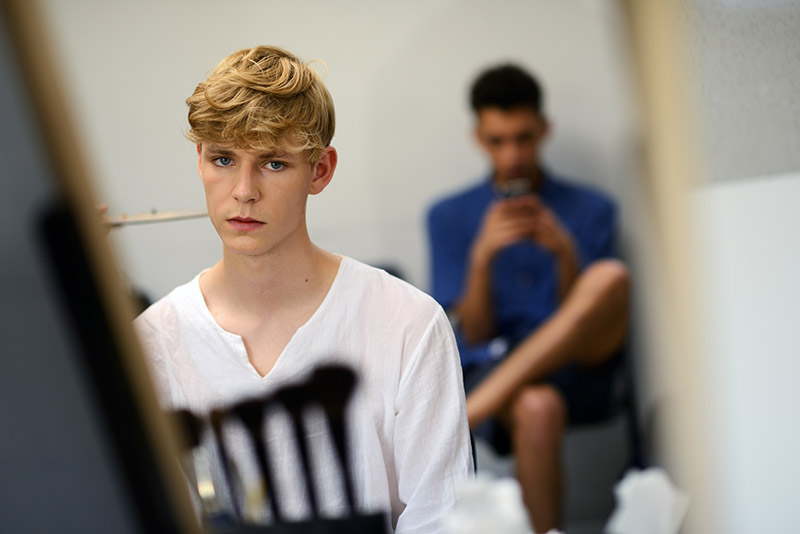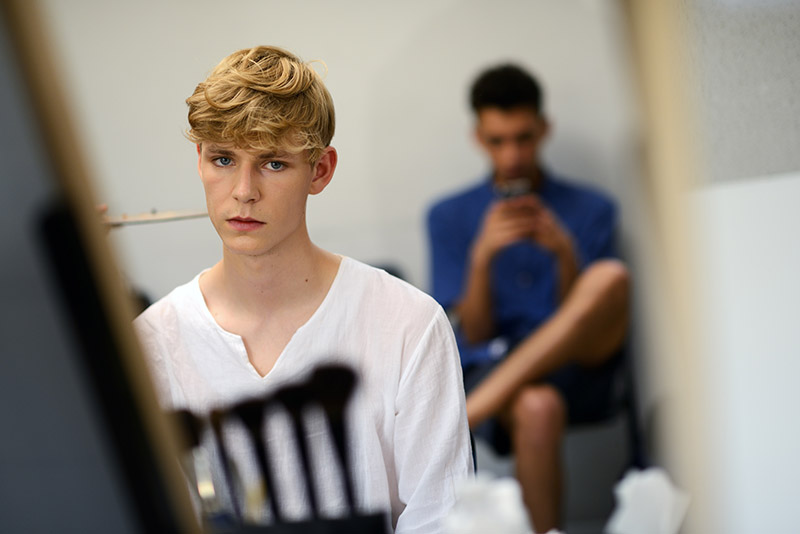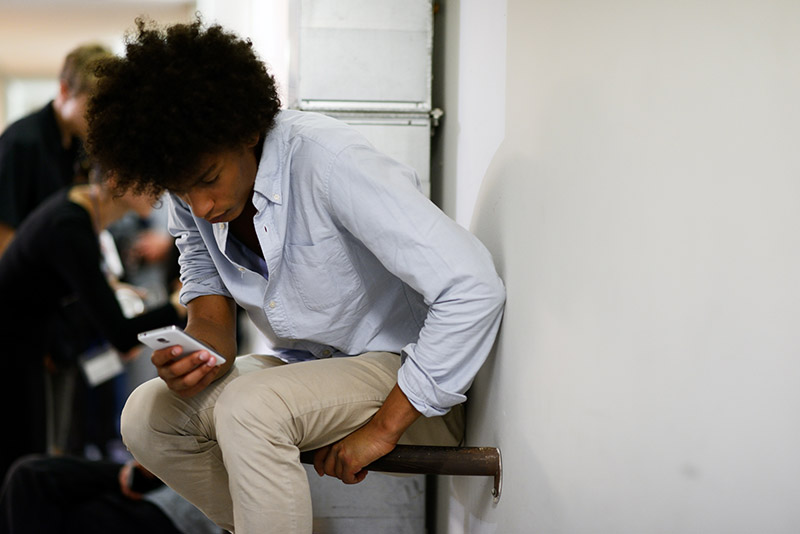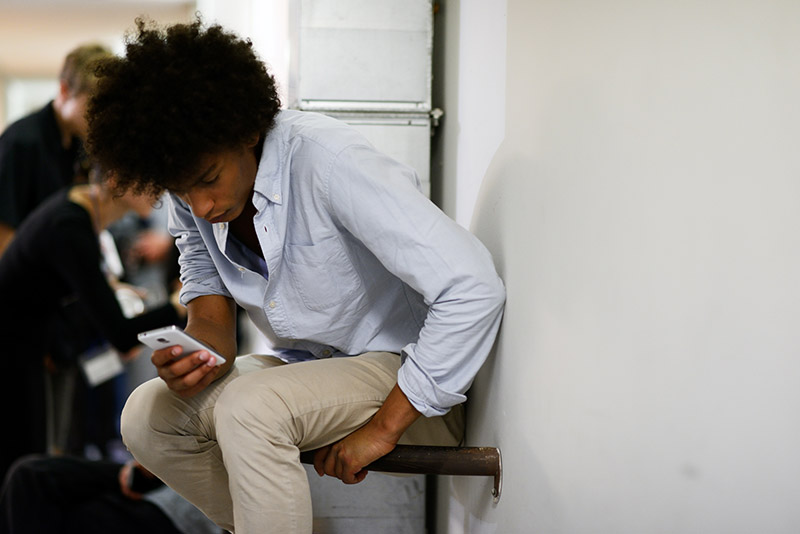 Take a look at Costume National's SS15 backstage photographed by Carola Fingerhut de Armas during Milan Fashion Week, in exclusive for Fucking Young!
Sometimes the beginning is the new end, and these backstage pictures show how important is a good rehearsal in the fashion industry. Yes, boys have long hair and make-up sessions as well. Everything looks calmed, but this is just an imagination as minutes seem seconds when you're there. Time keeps on flying while people arrive. Then the show is about to start and suddenly, music has arrived. That first song says it all. Nerves on the edge at the backstage, eager guests on the front row. It starts.
Ennio Capasa, Creative Director of the brand, wanted to show the attitude of a collection made in the seventies: striped black and white suits and those textures of leather and suede were mixed with colours such as intense blue, orange and purple. All combined with simplicity and elegance. The result is a reminiscence of the past, at the time of the most important rock 'n' roll icon styles.
Words by Anaïs Serrano.