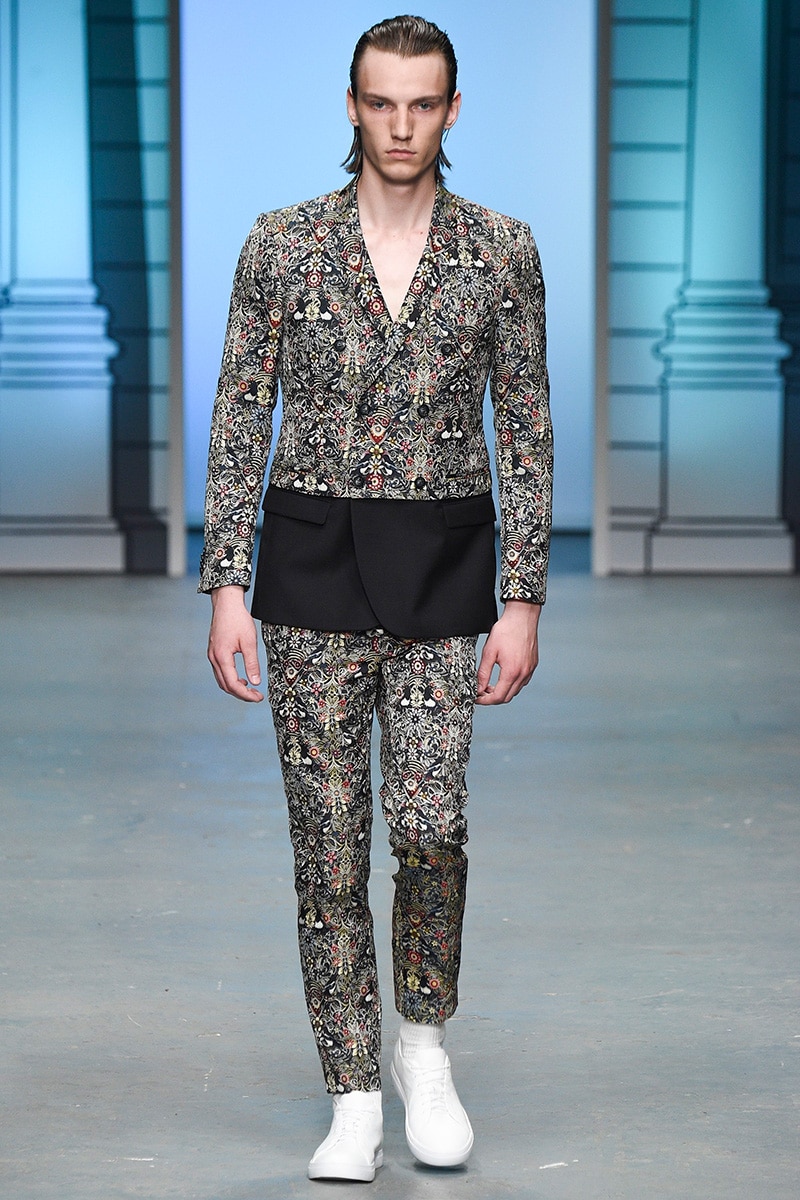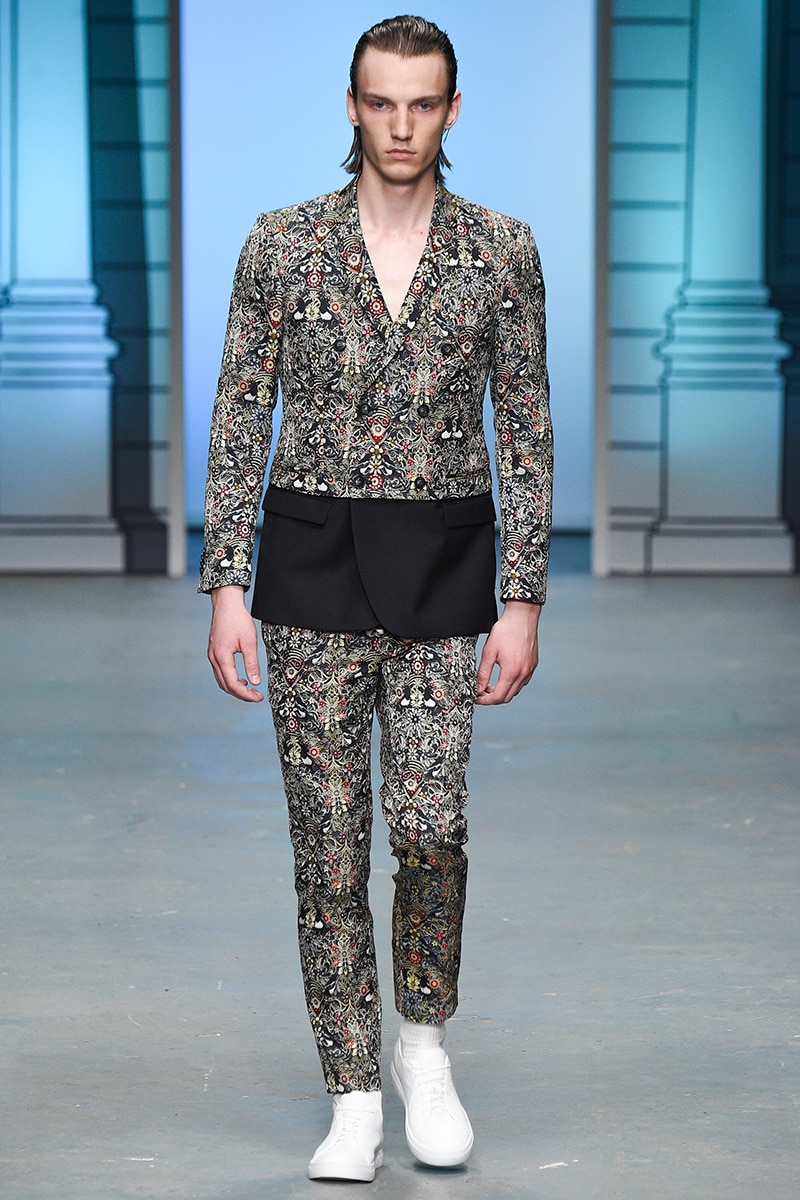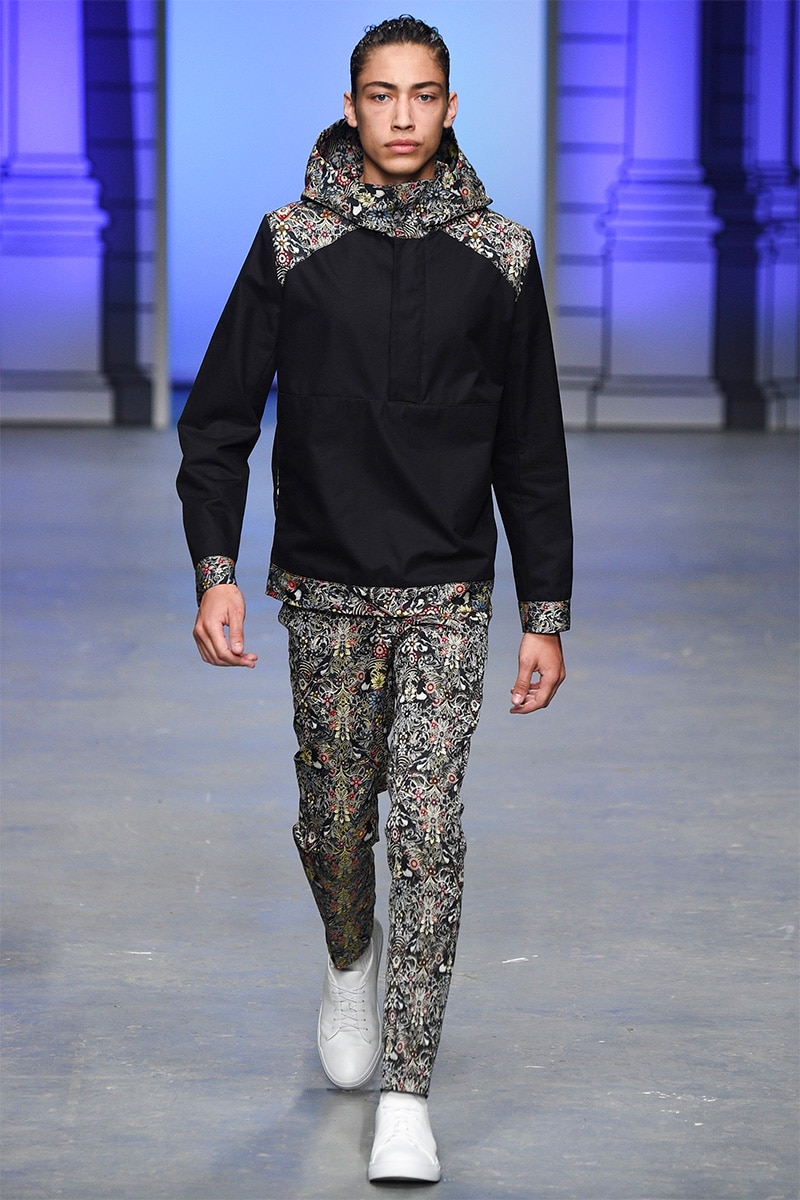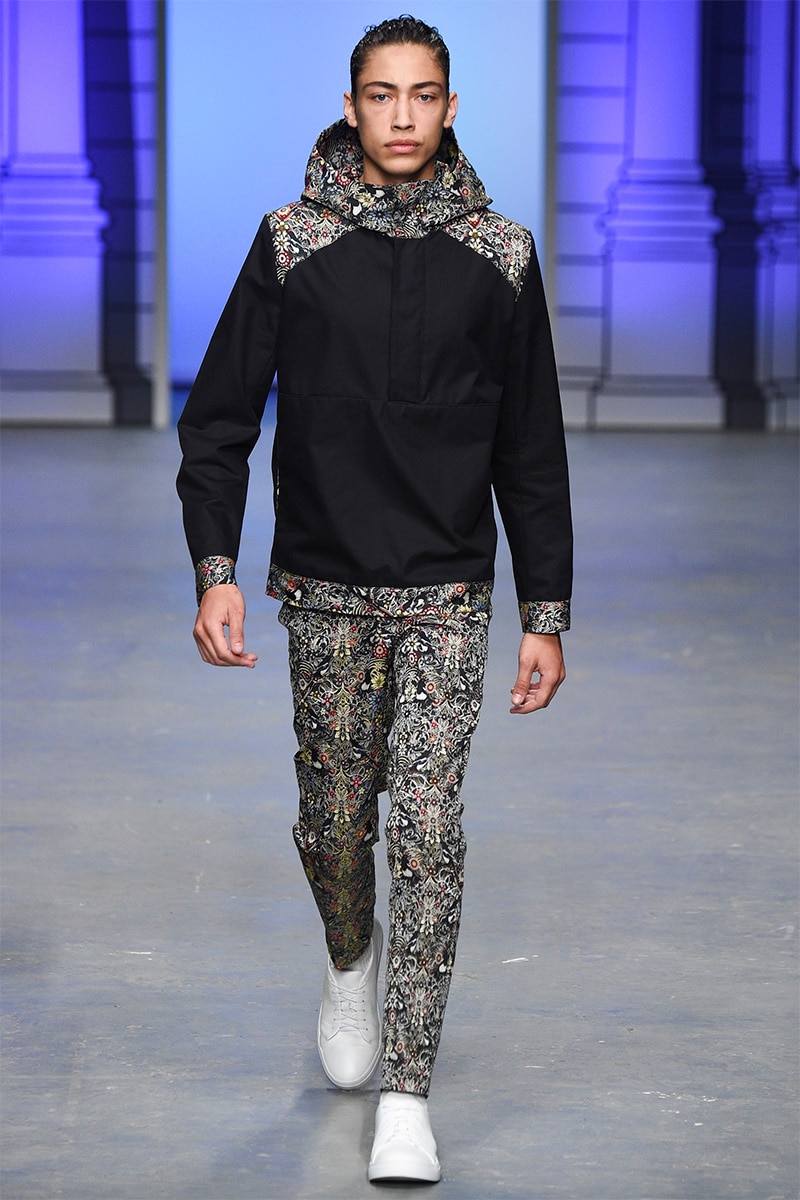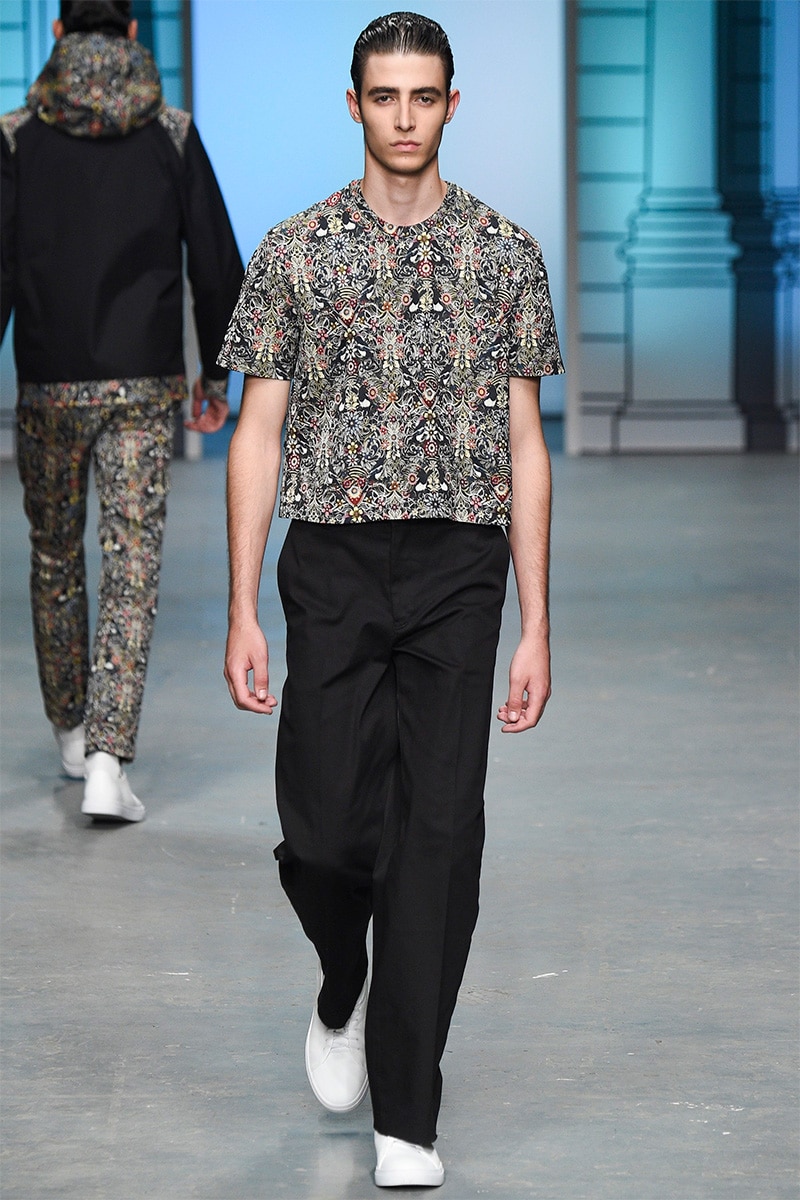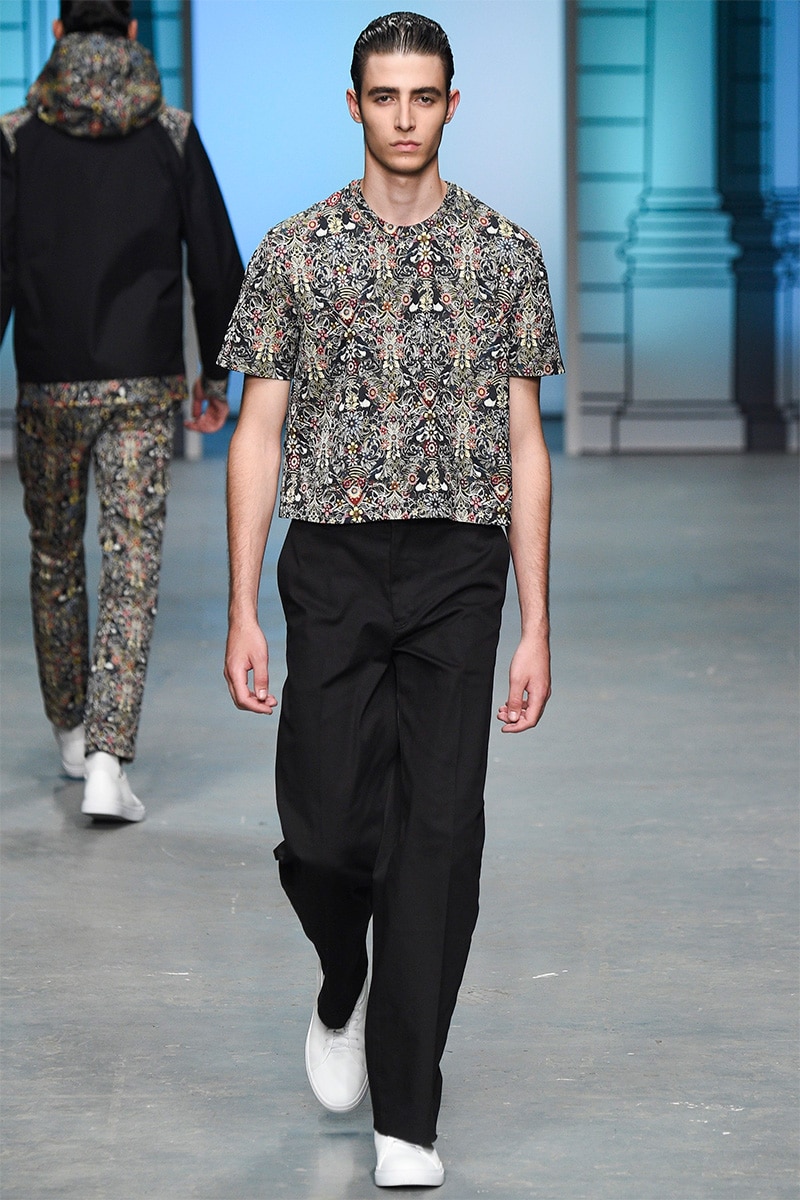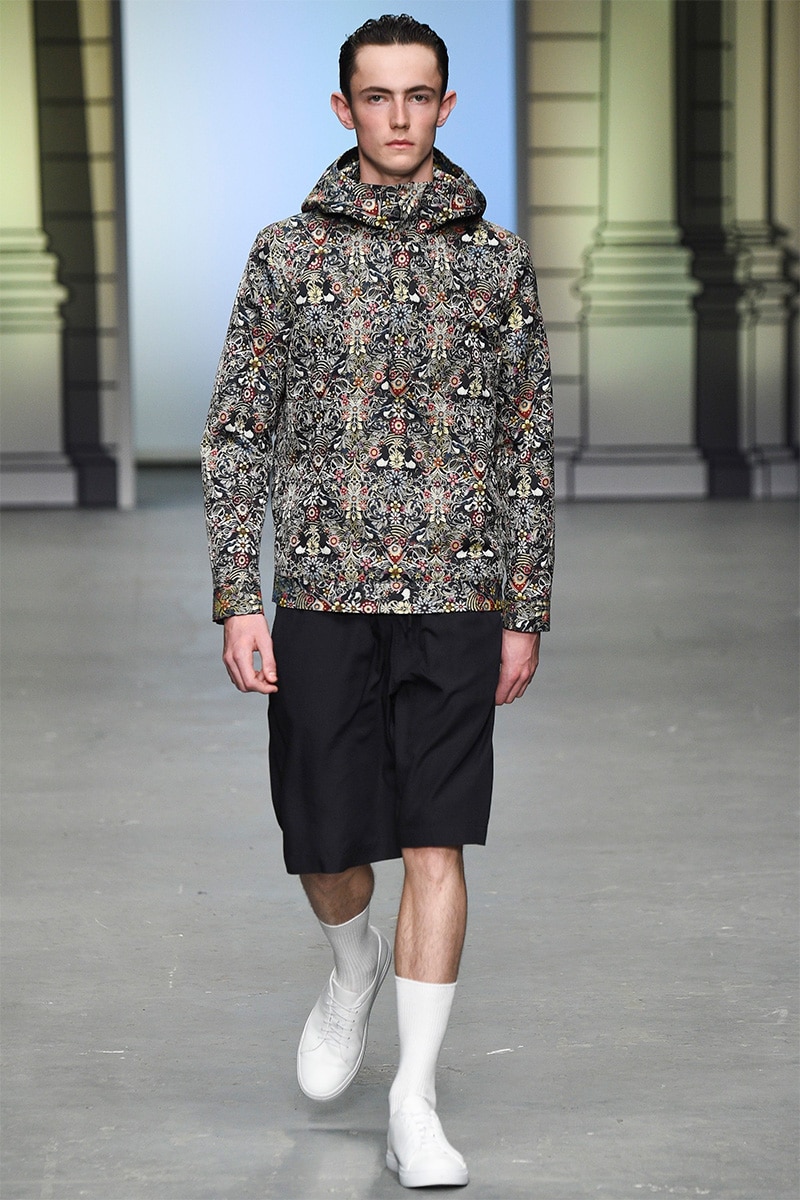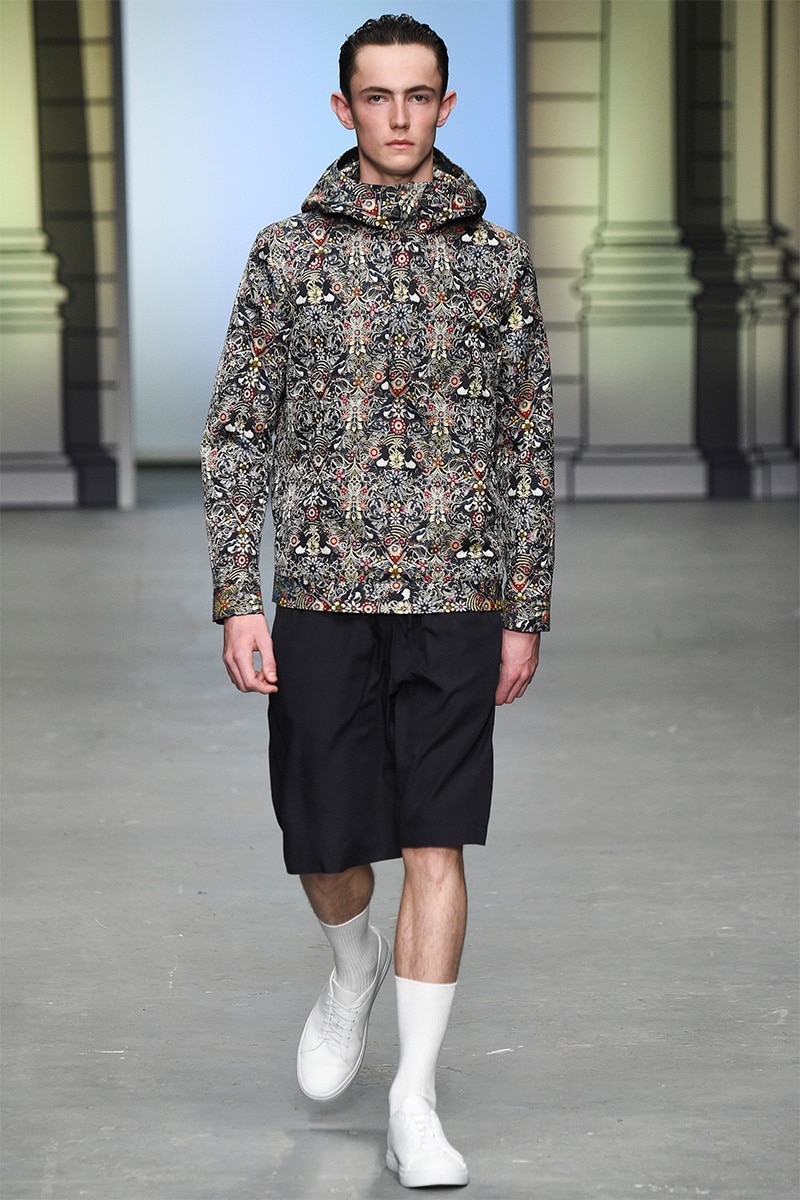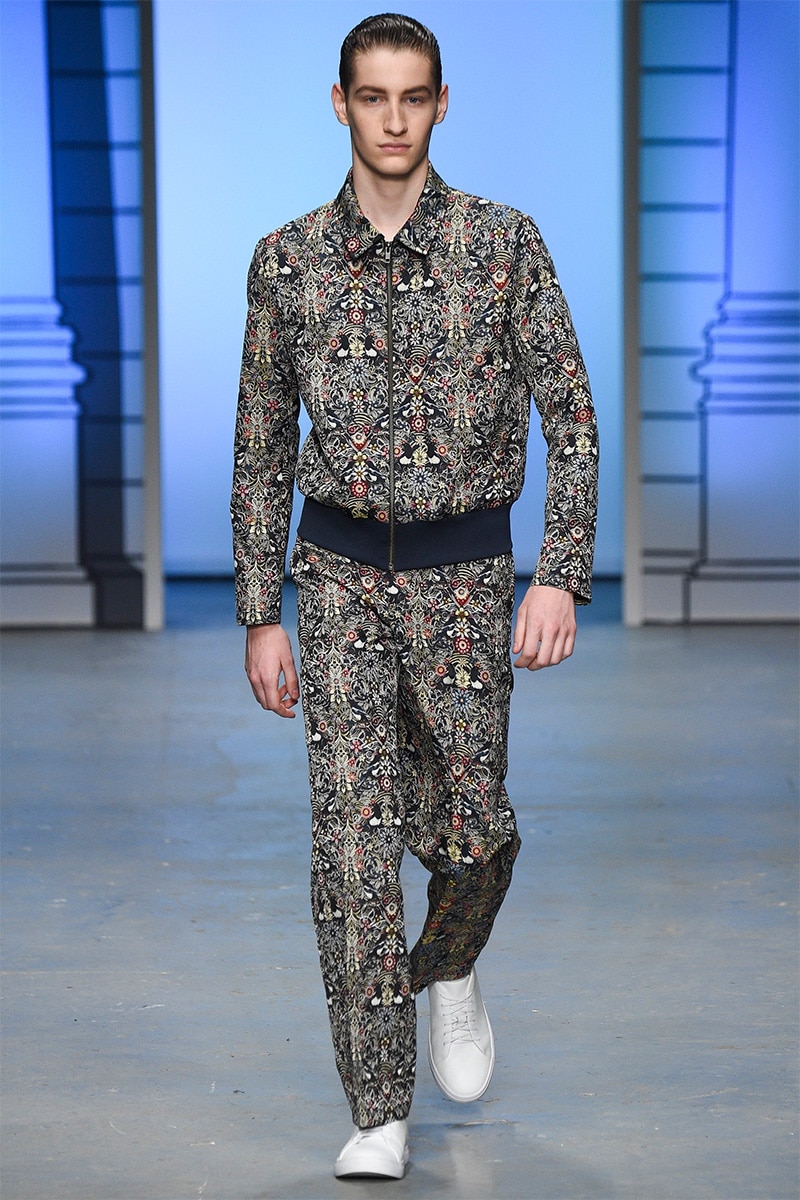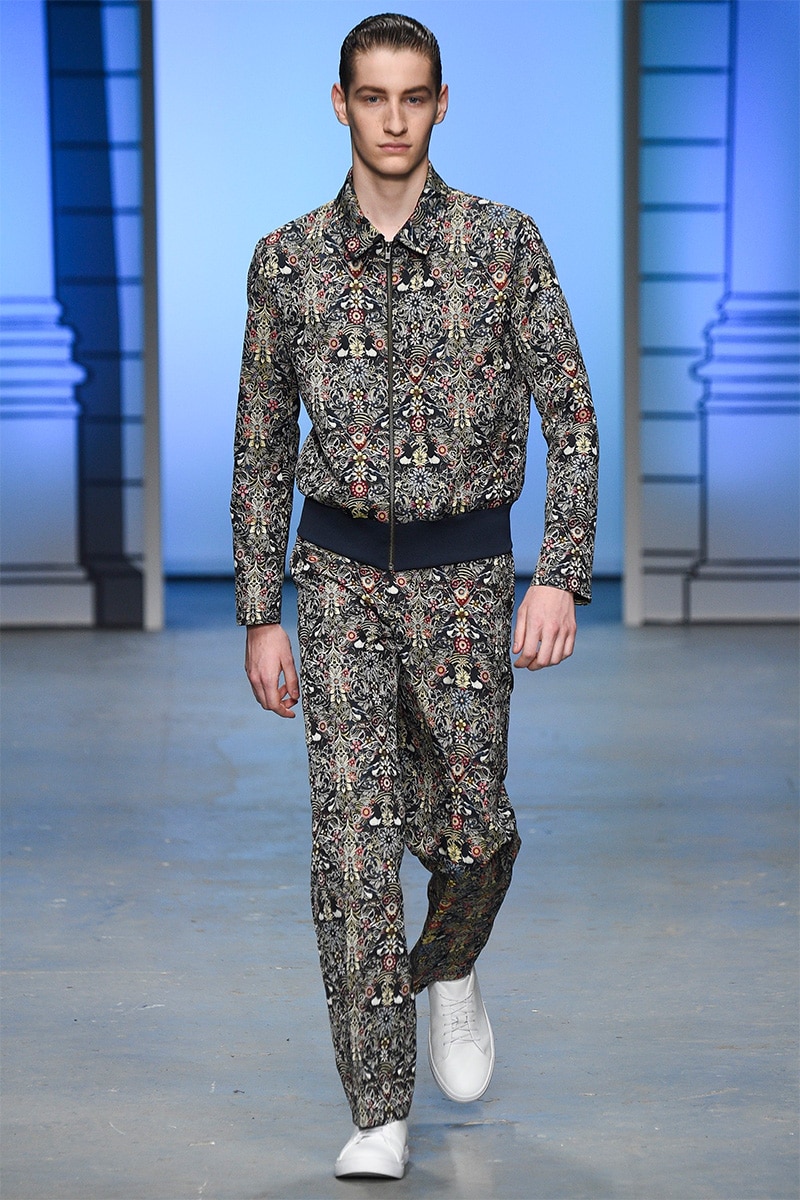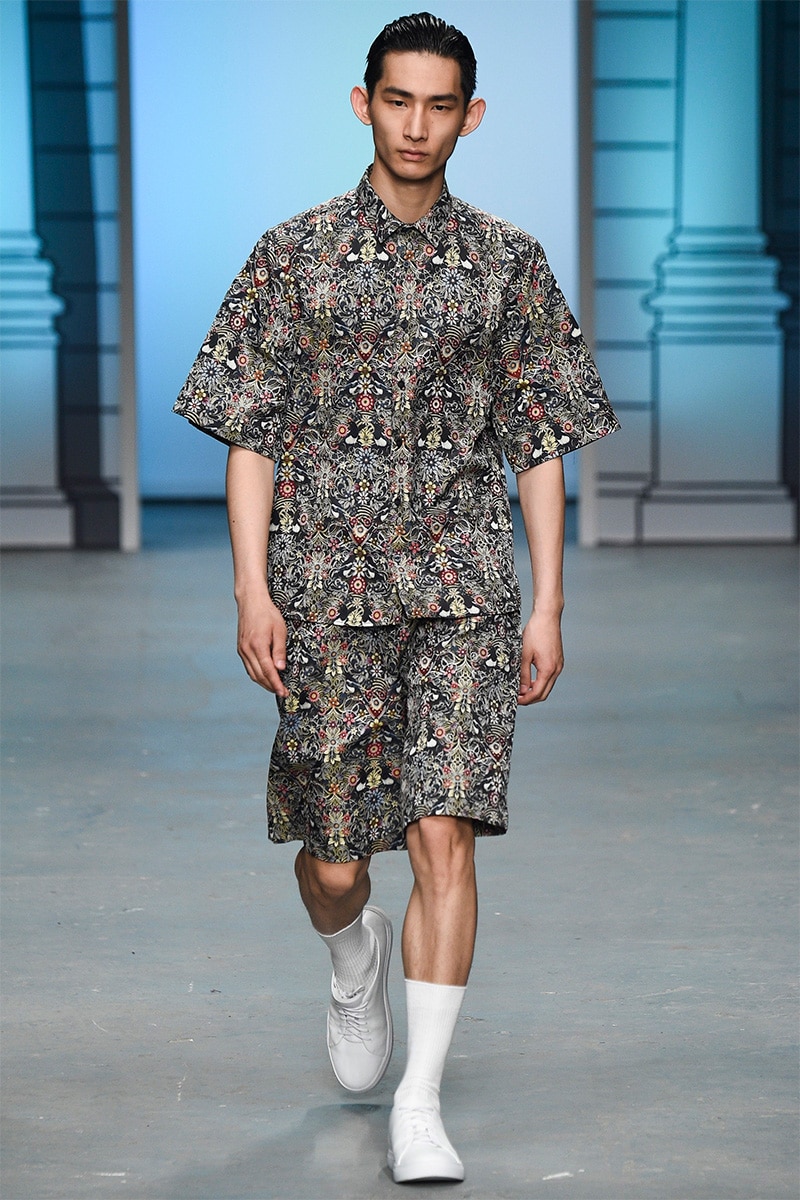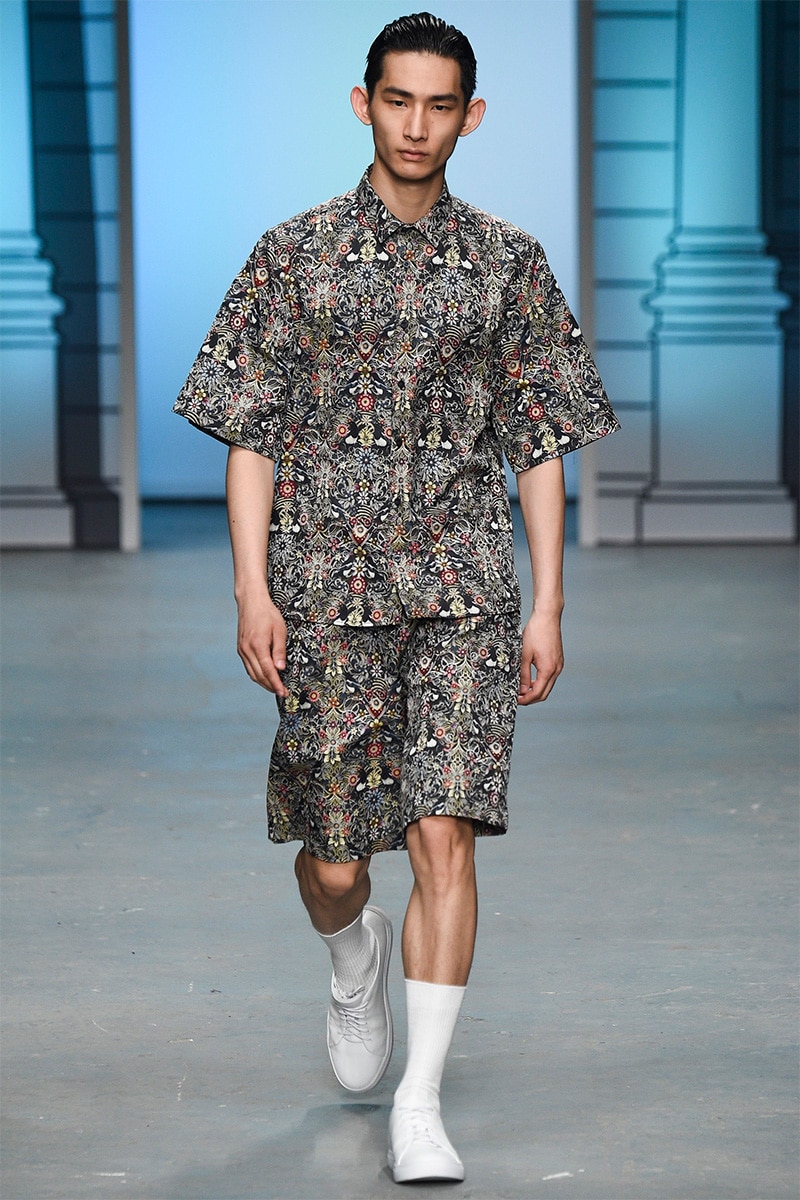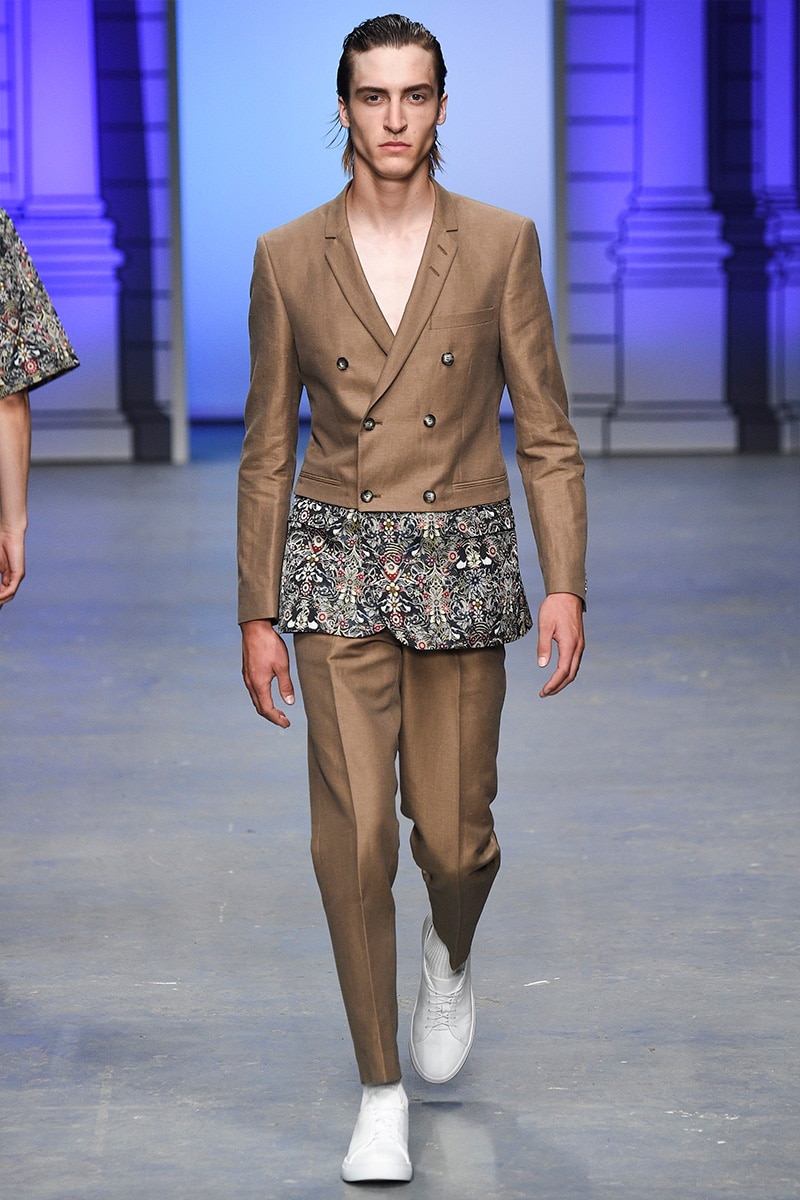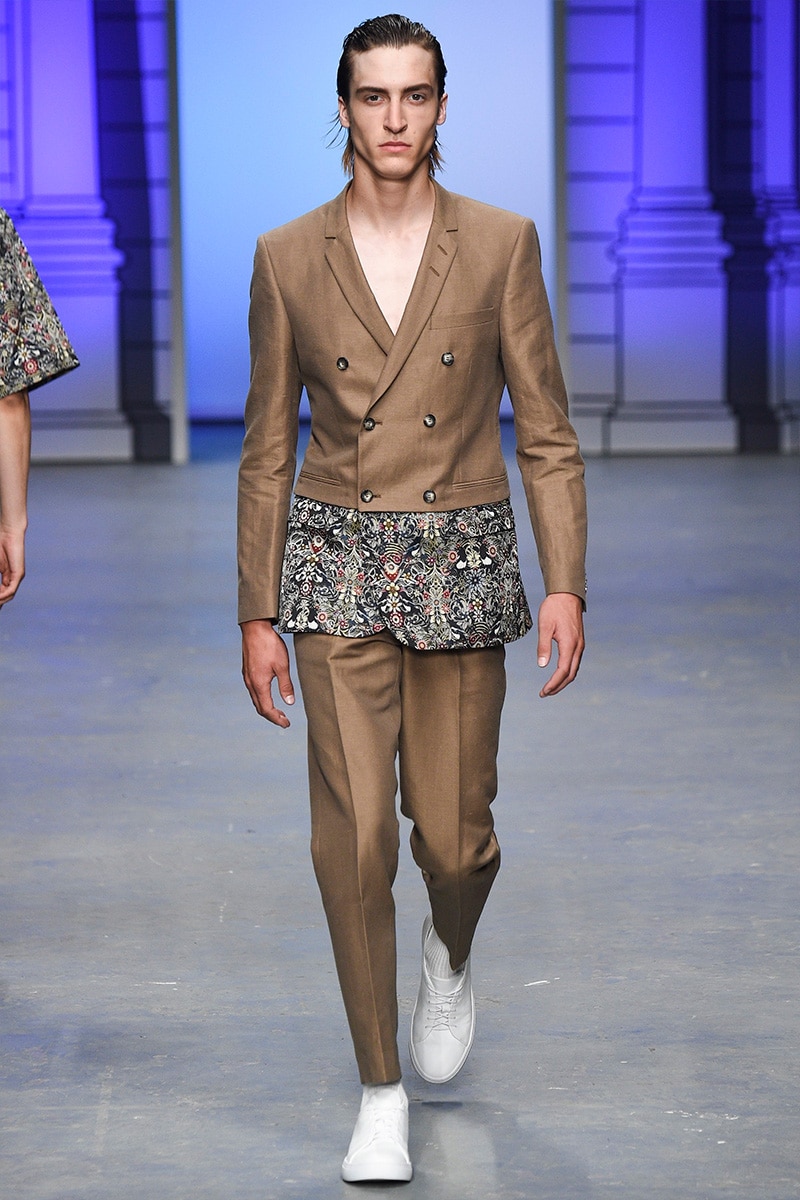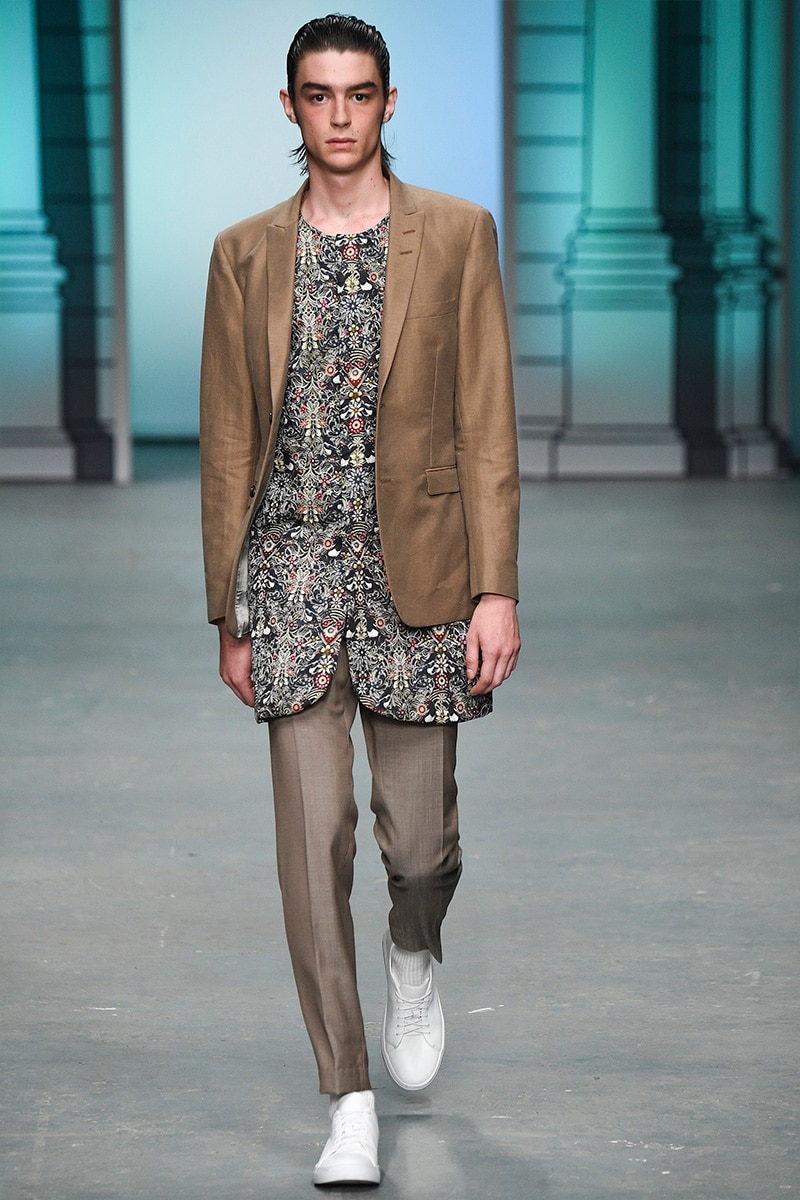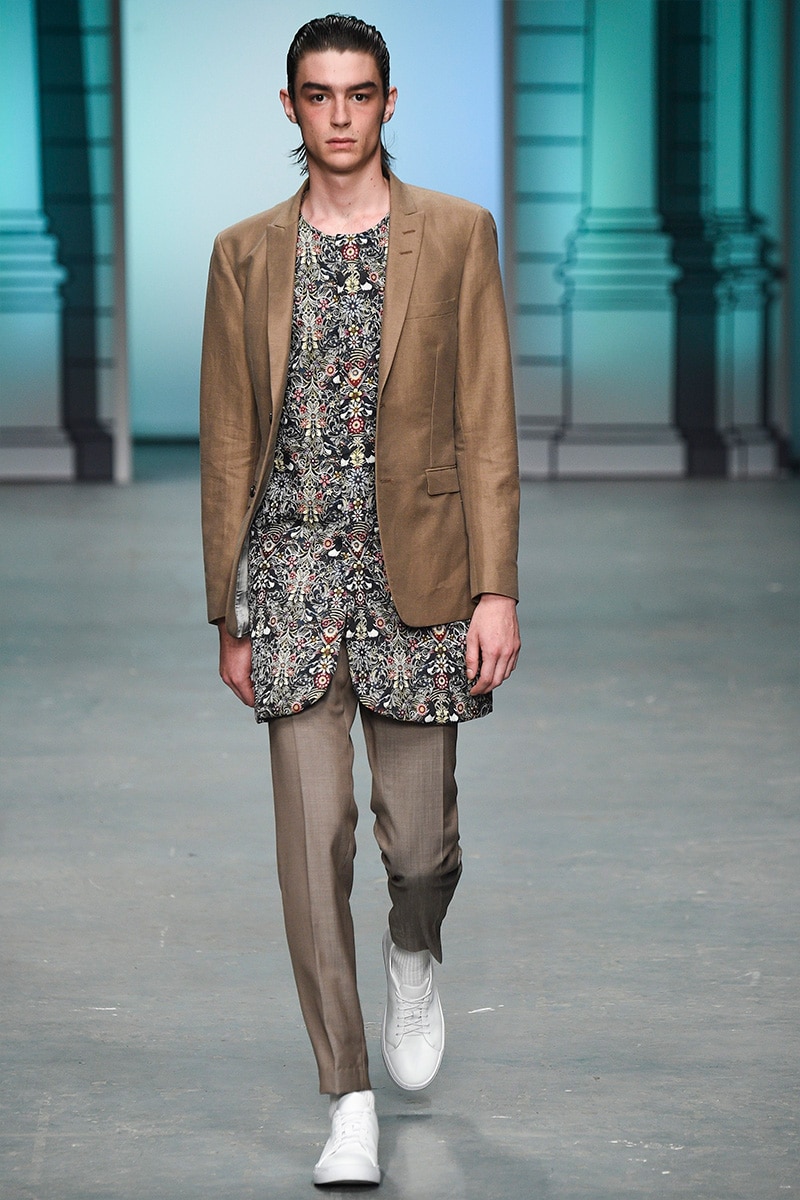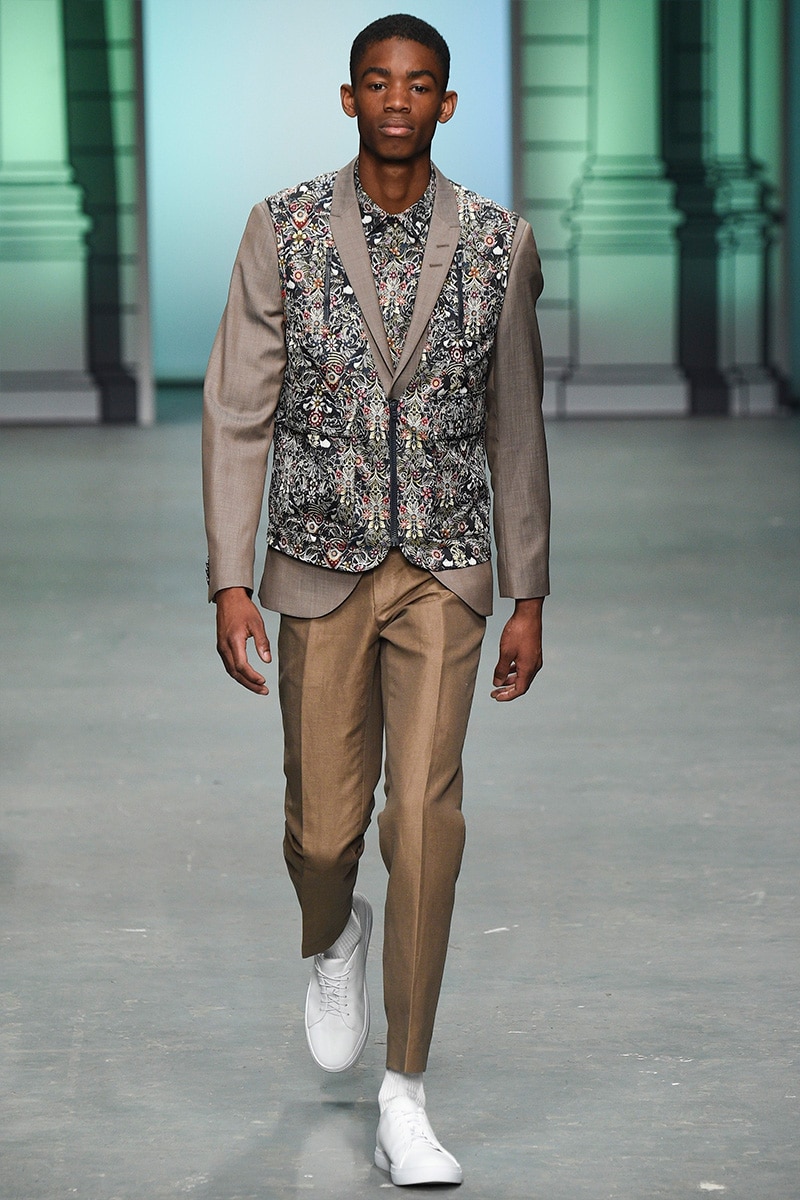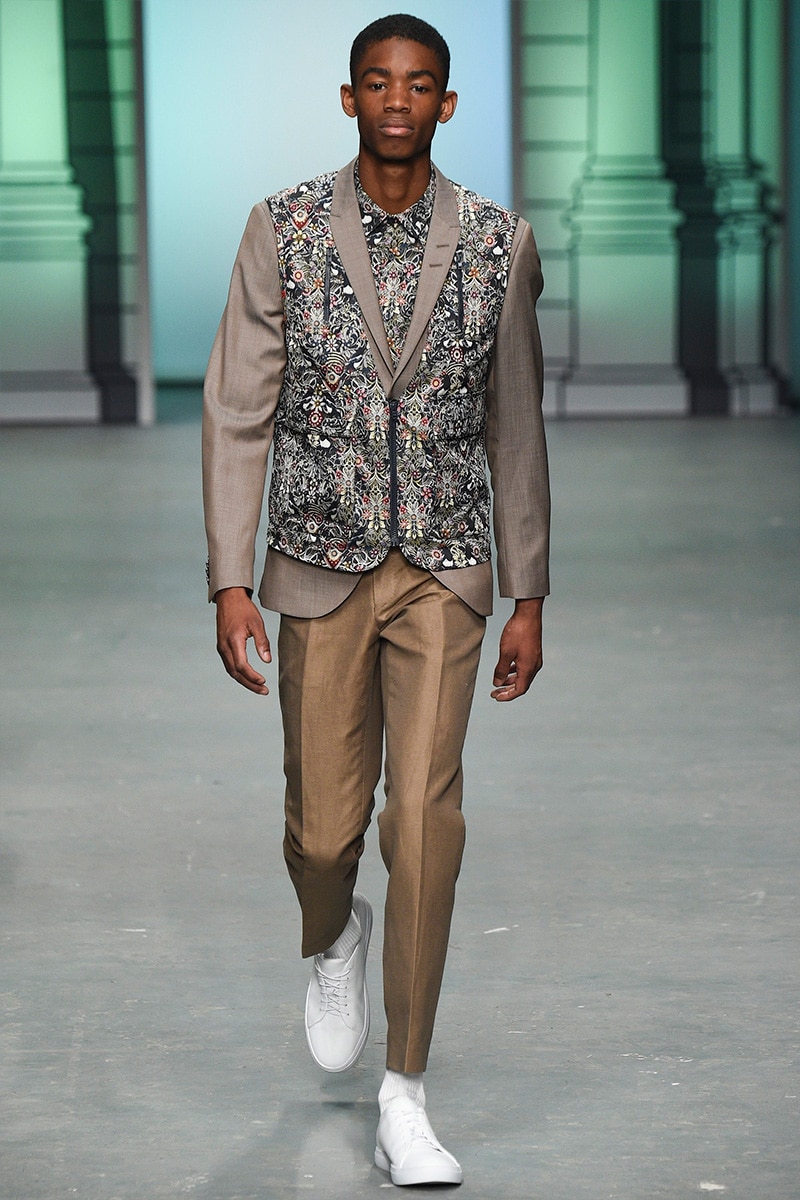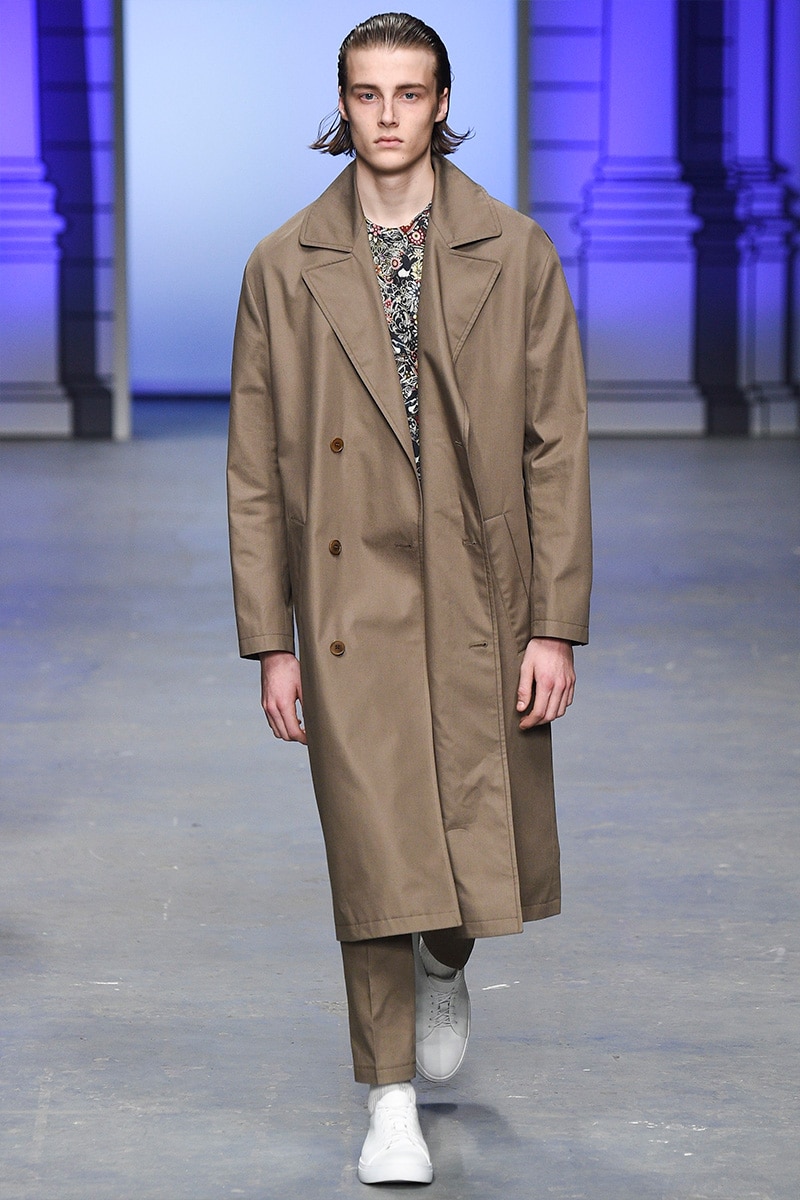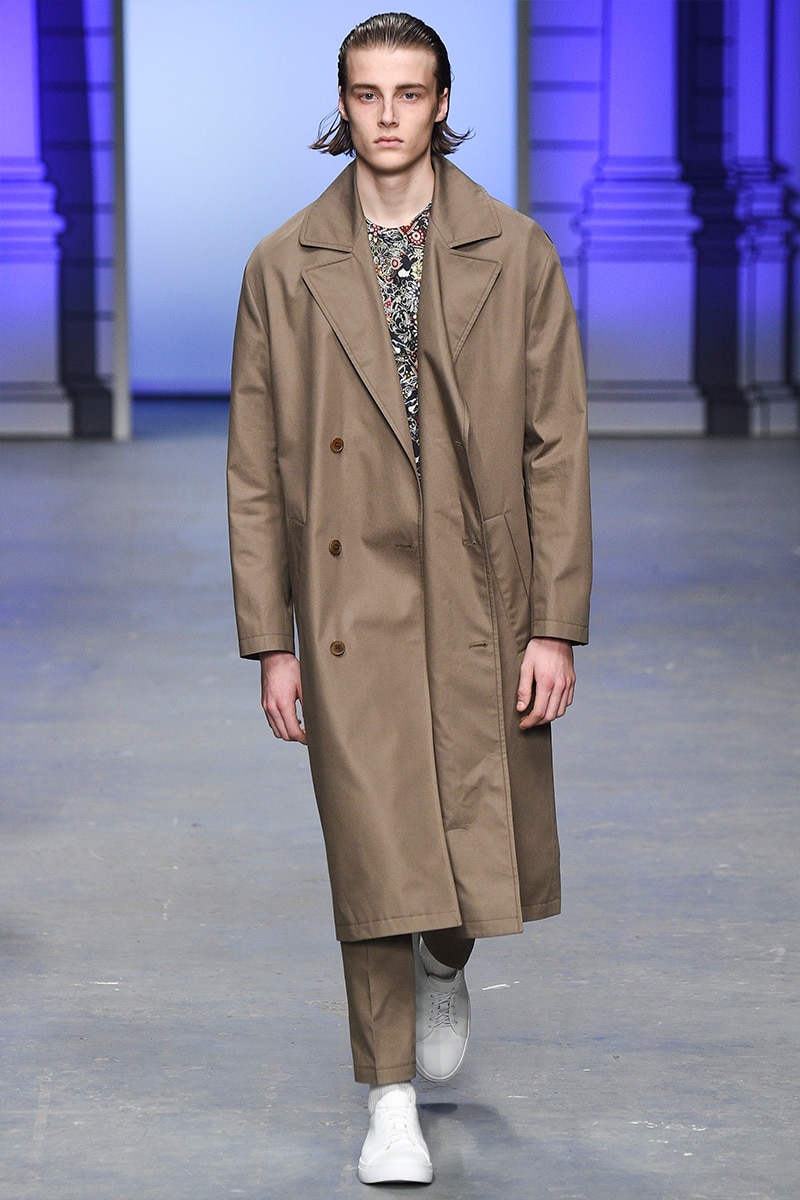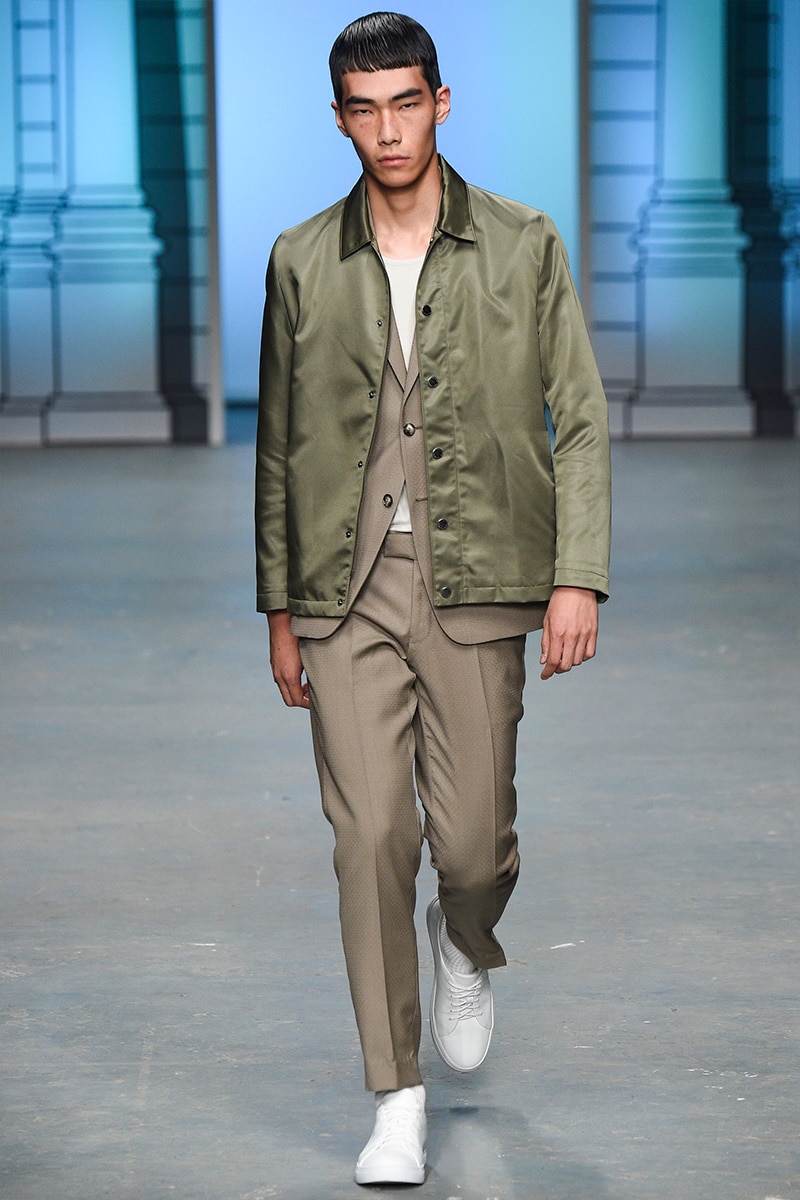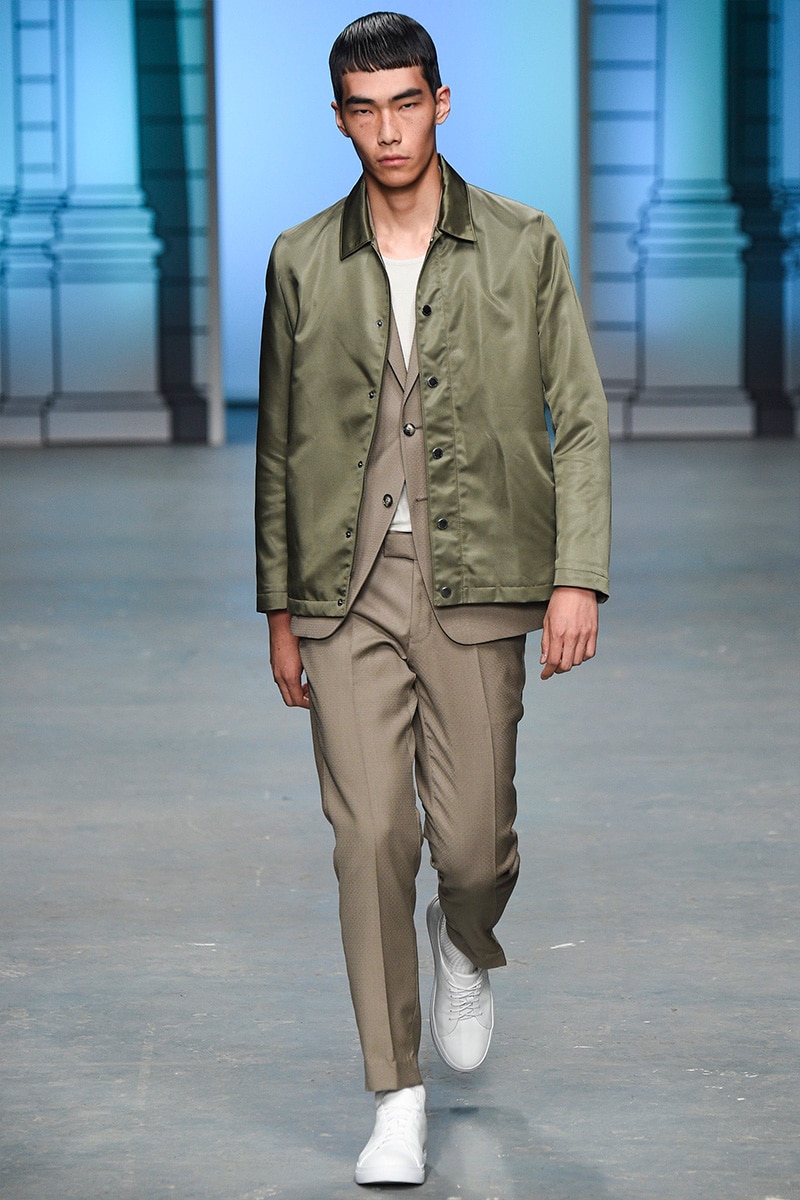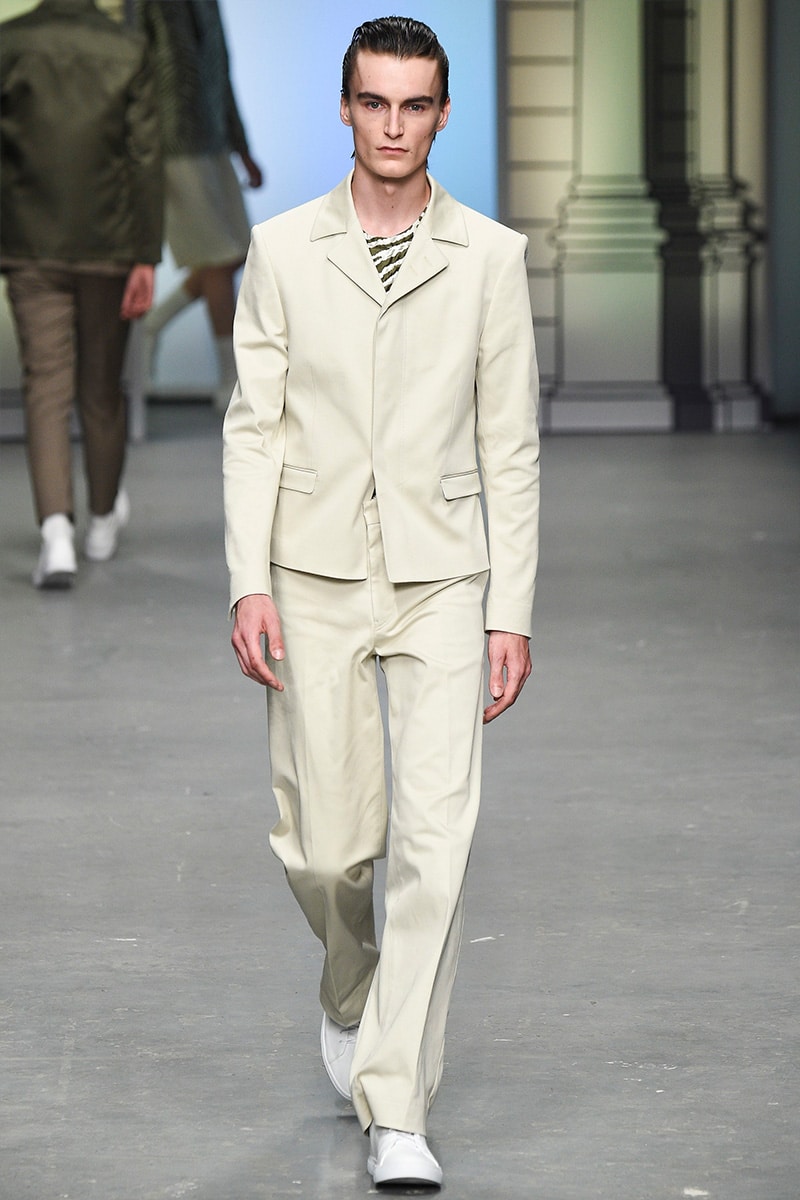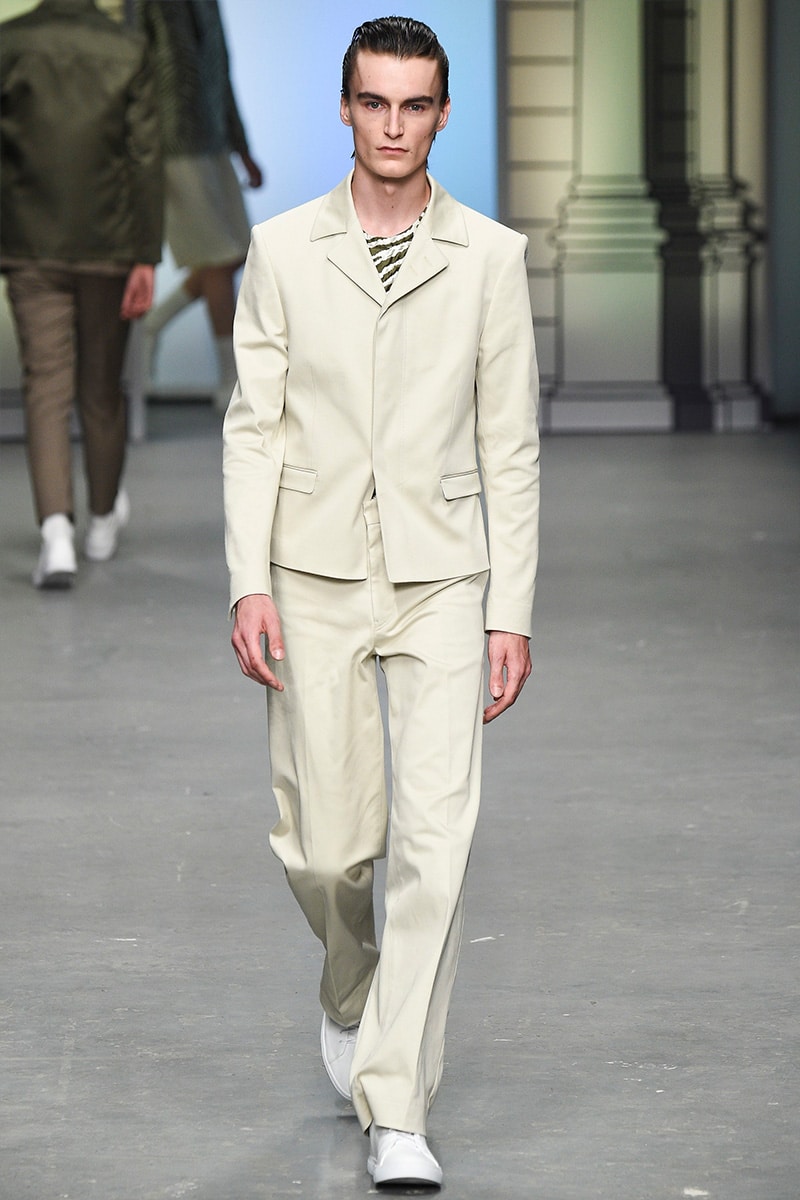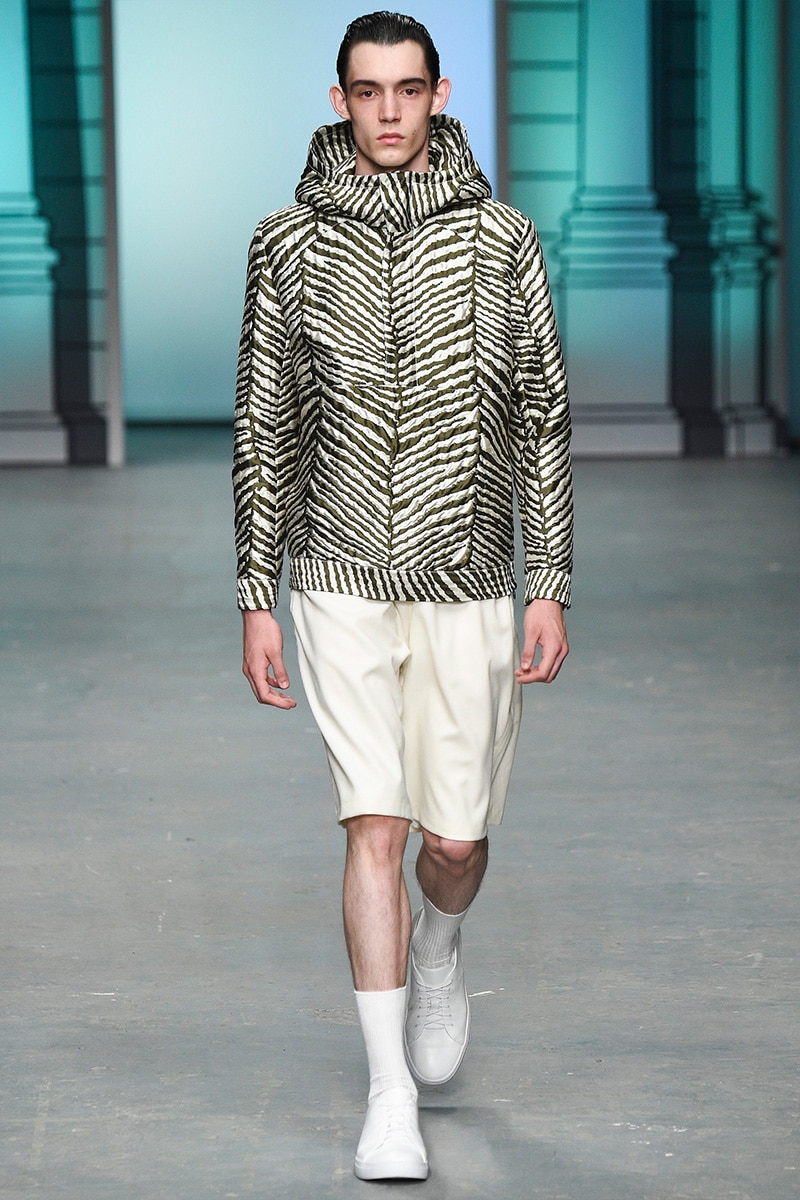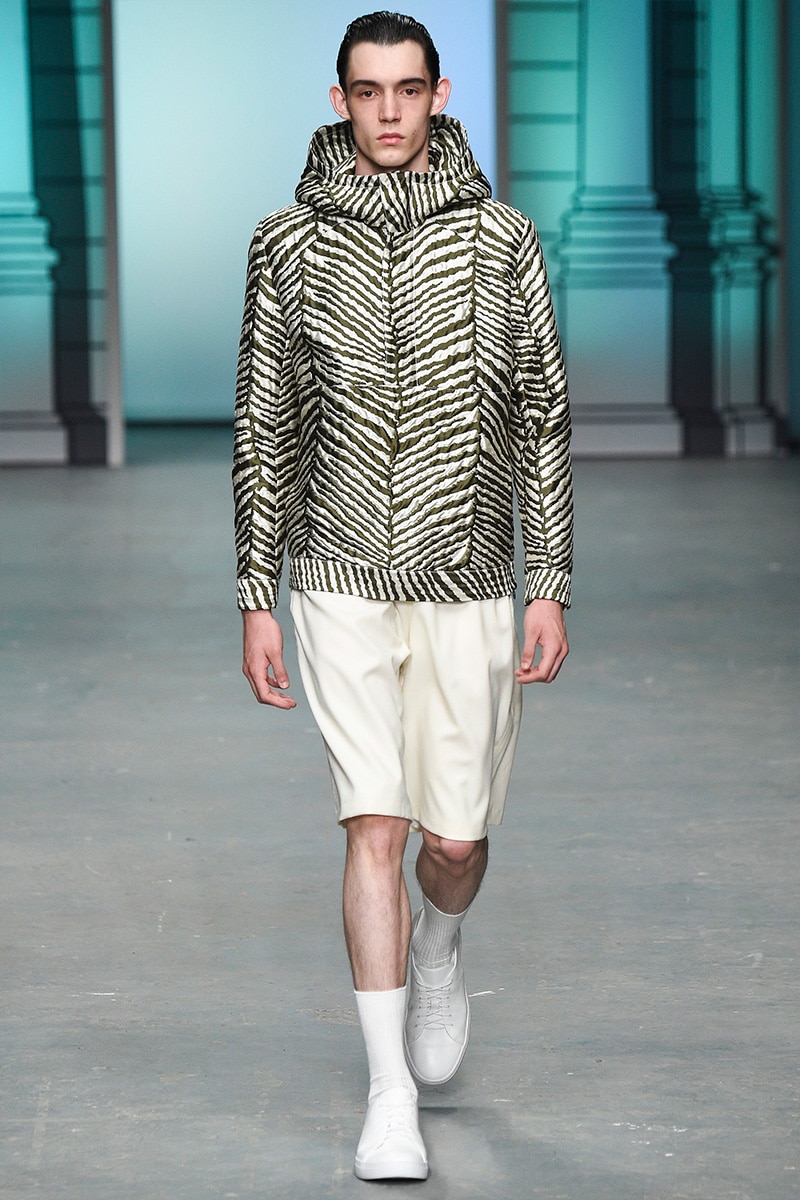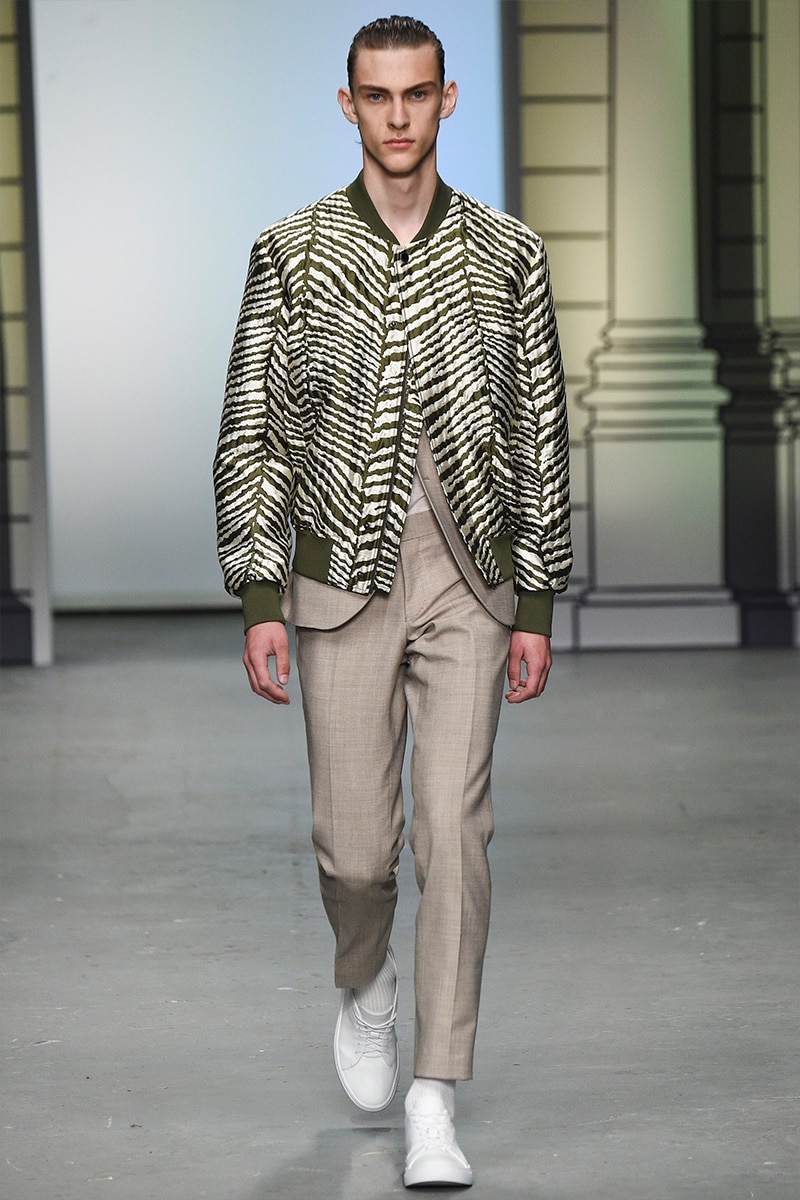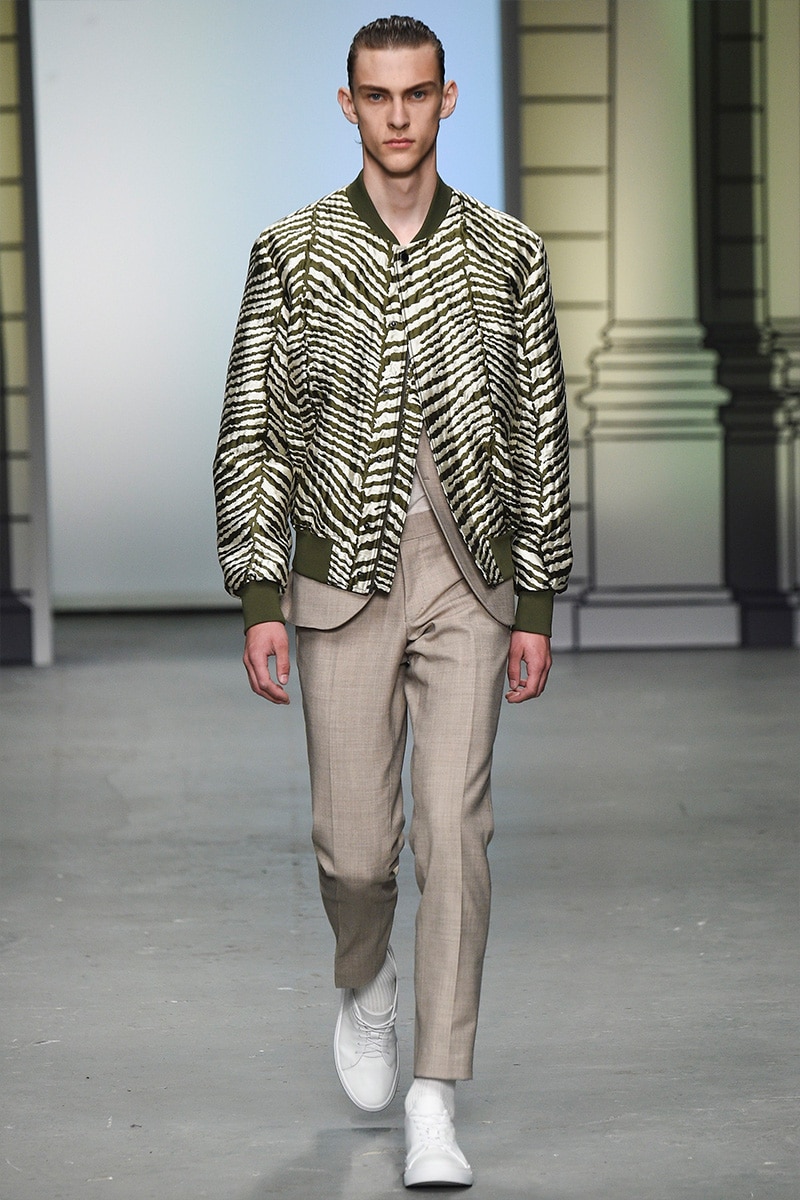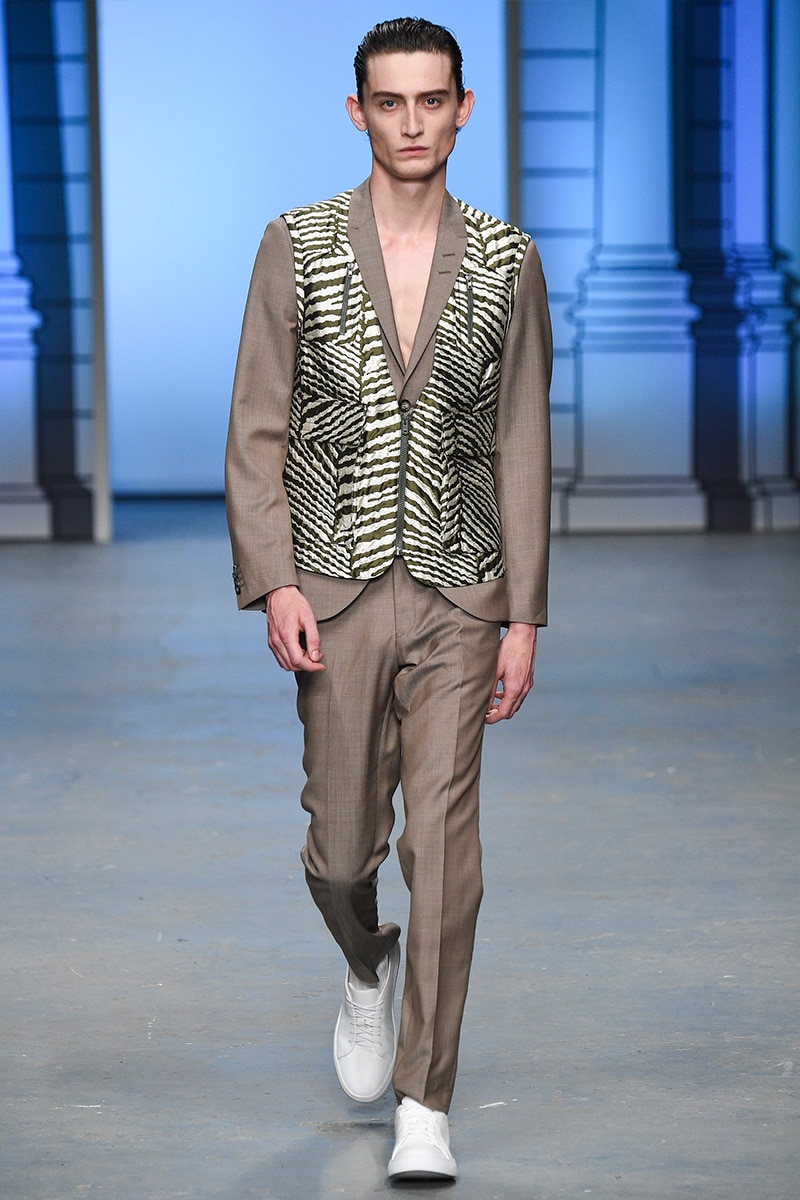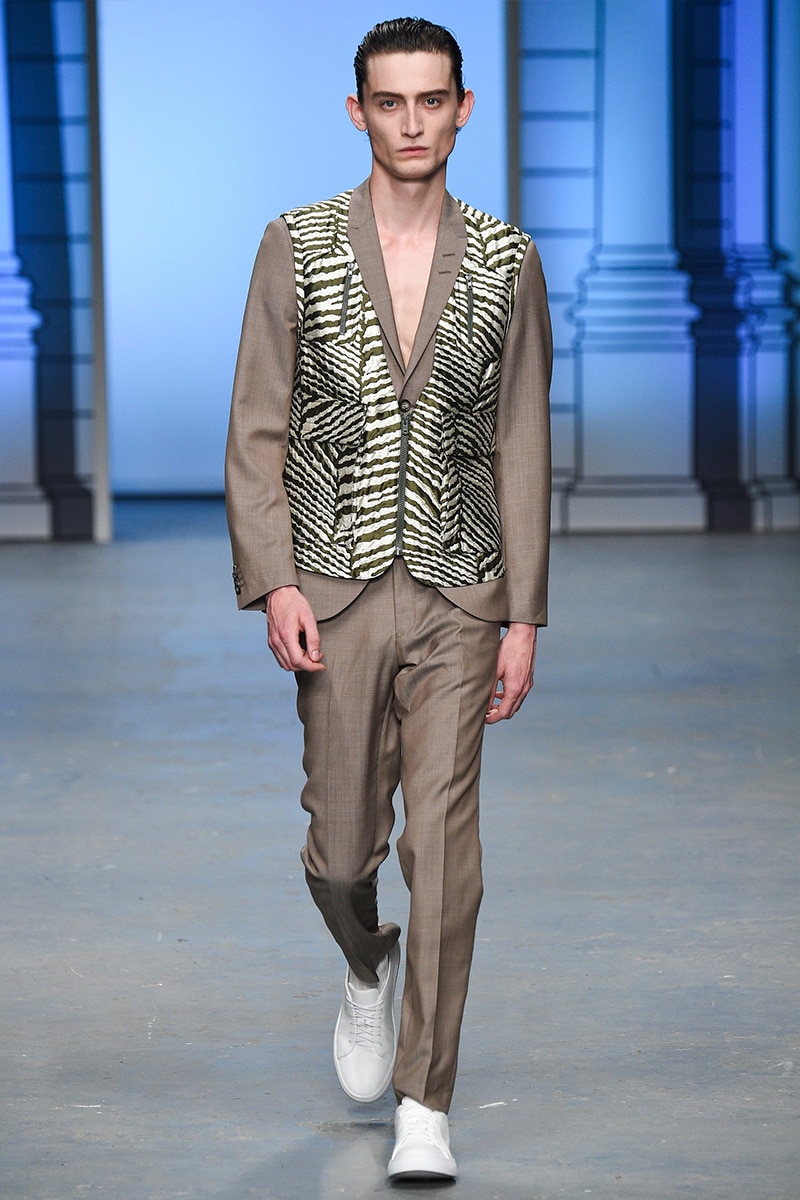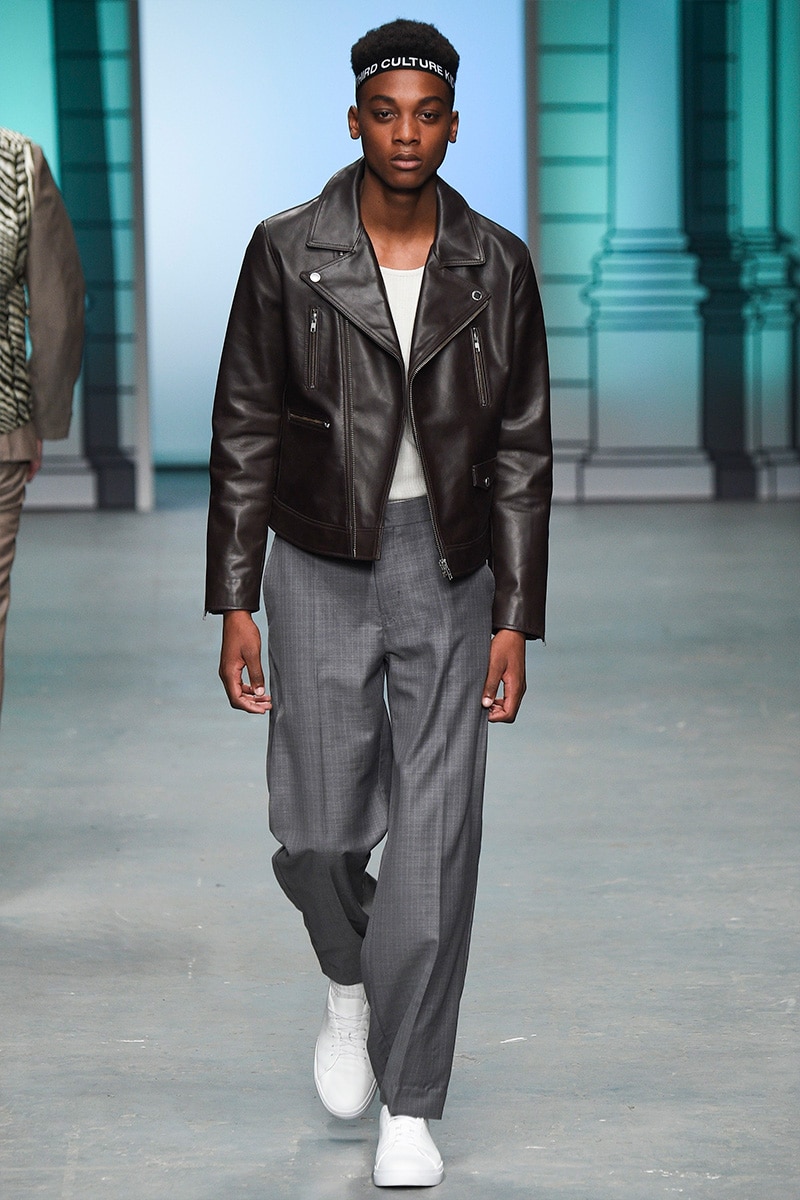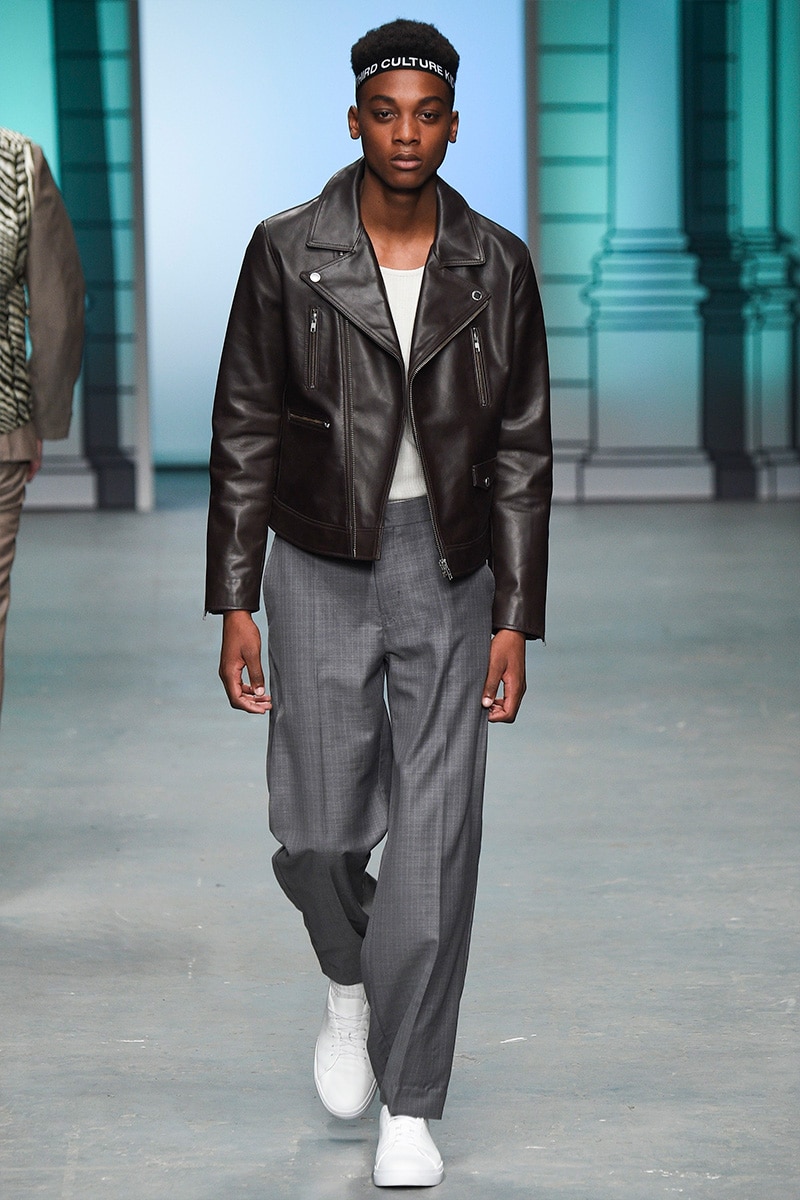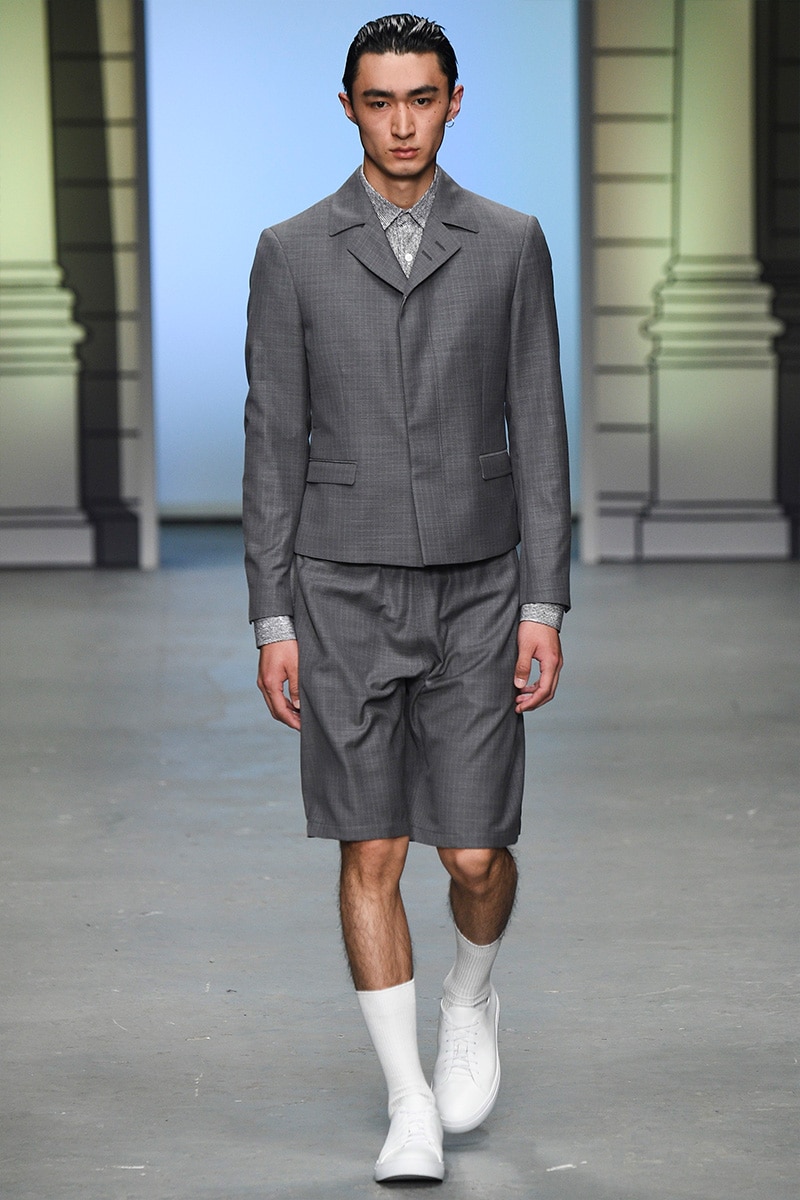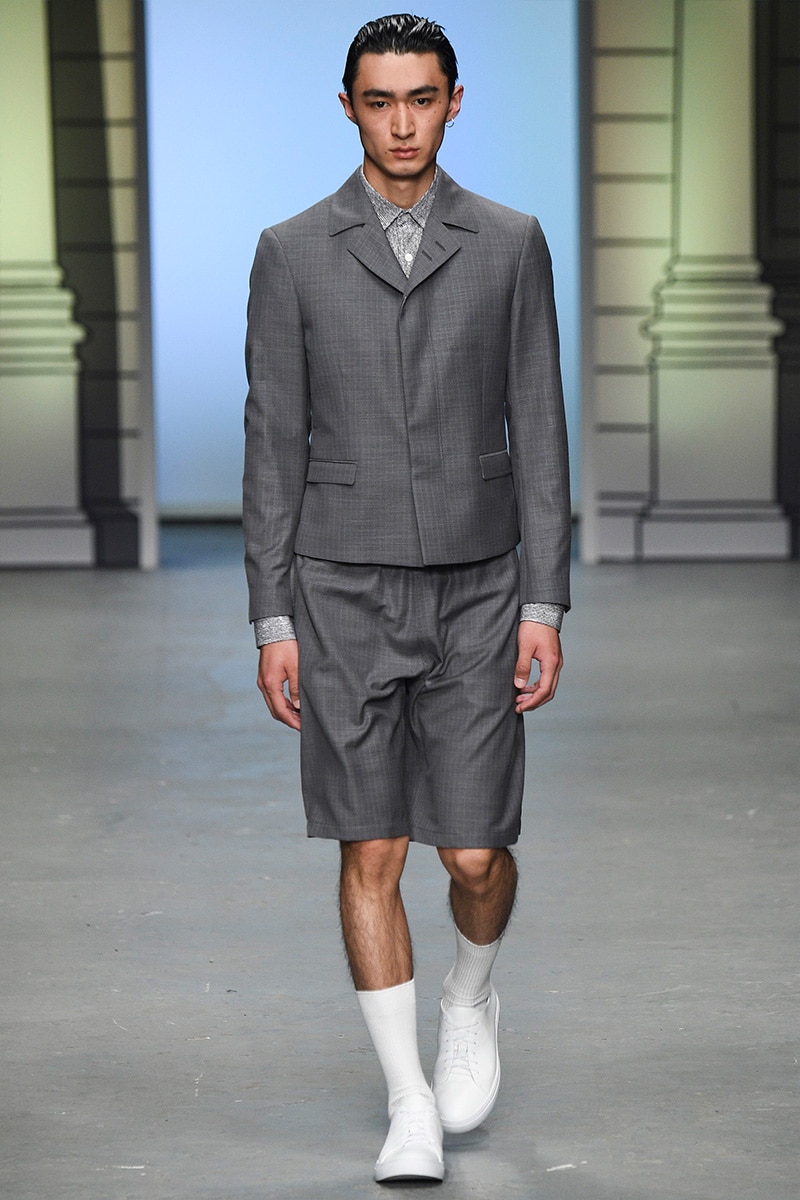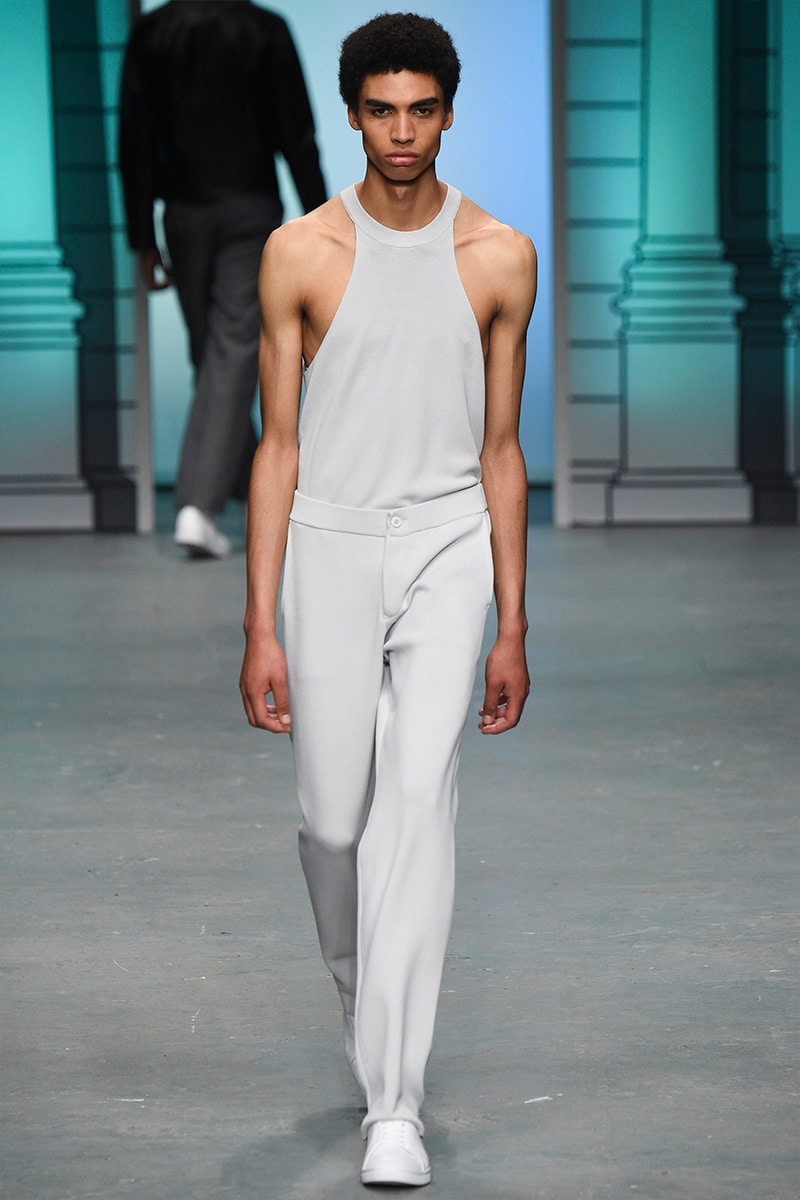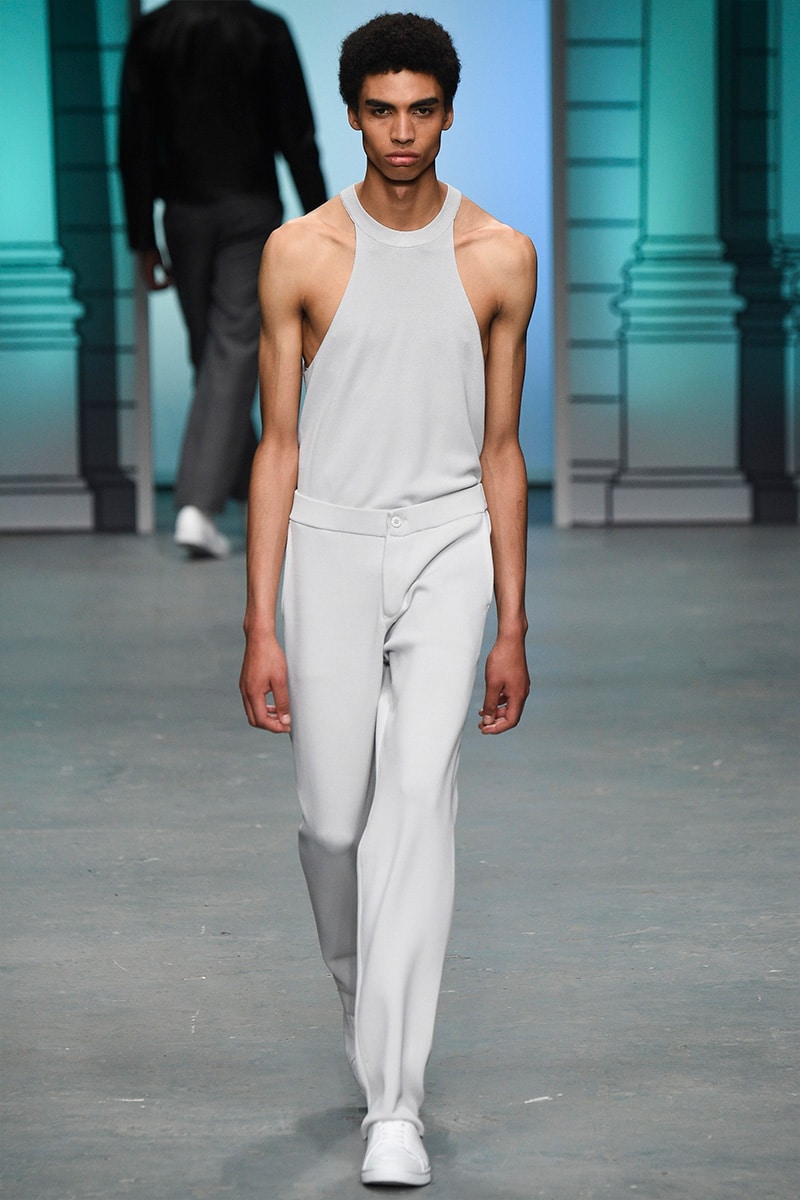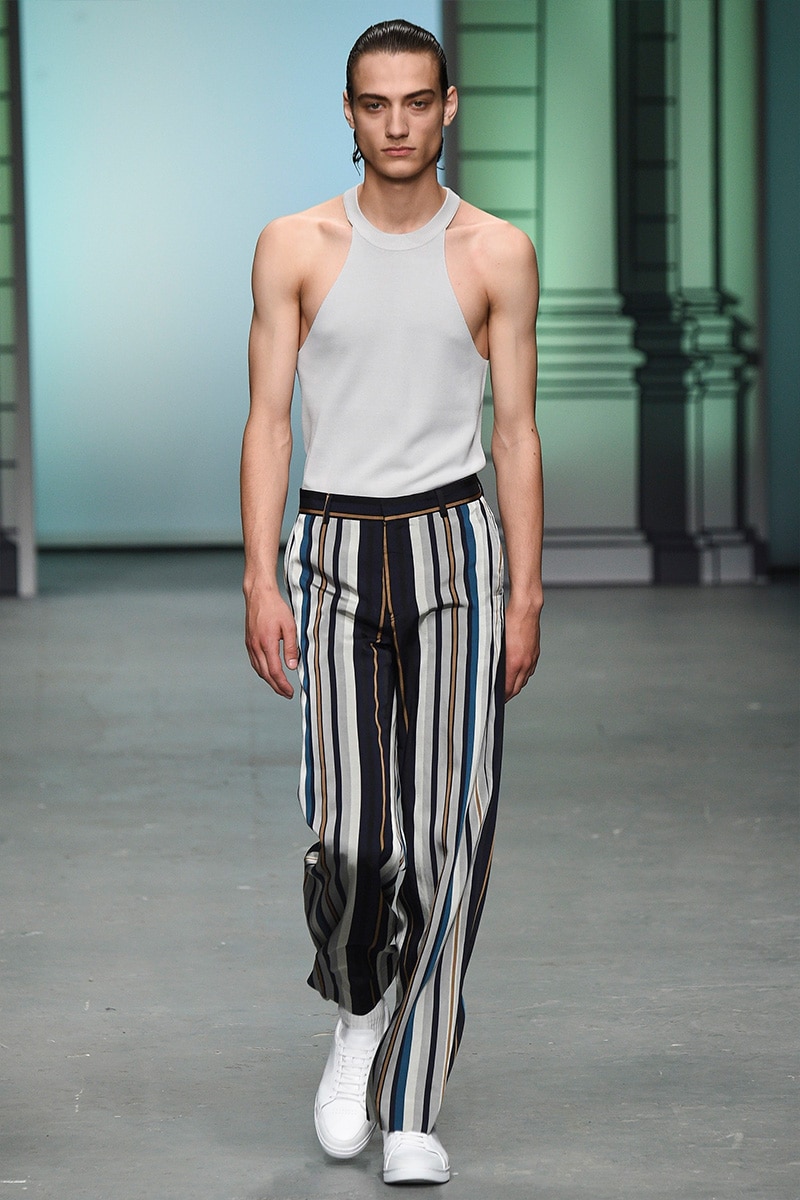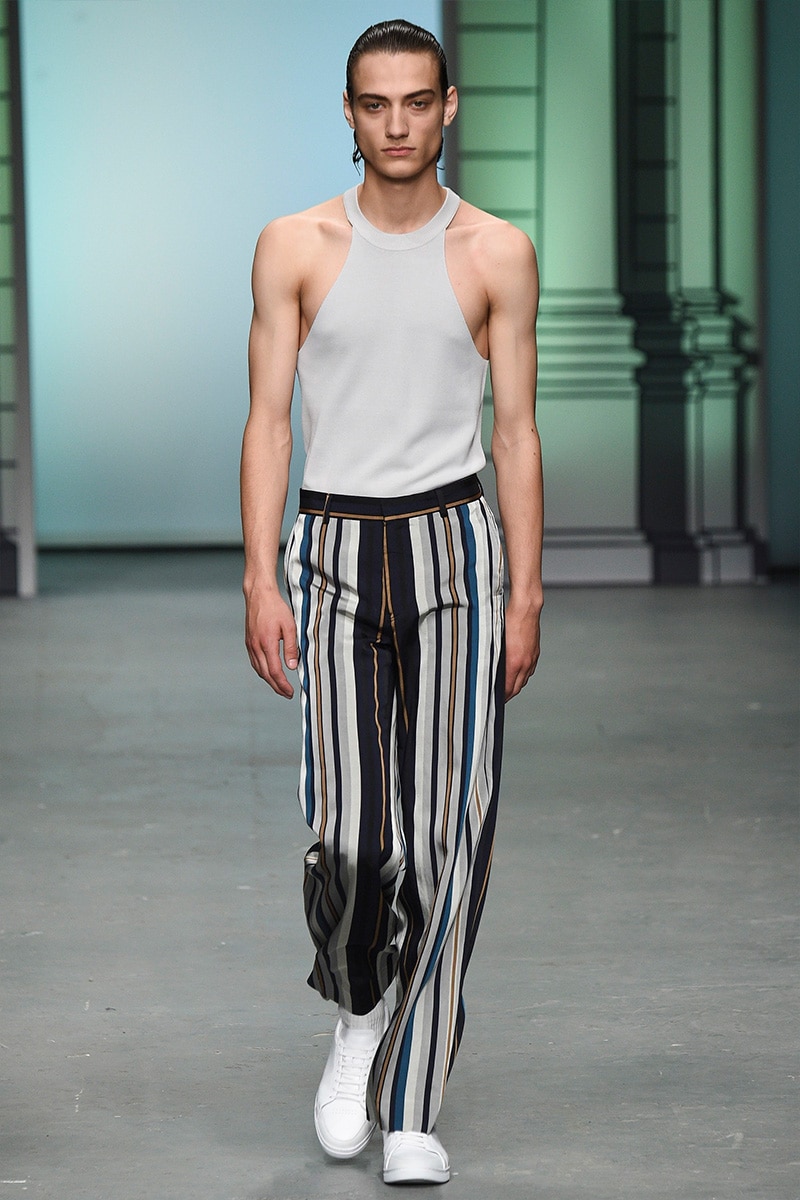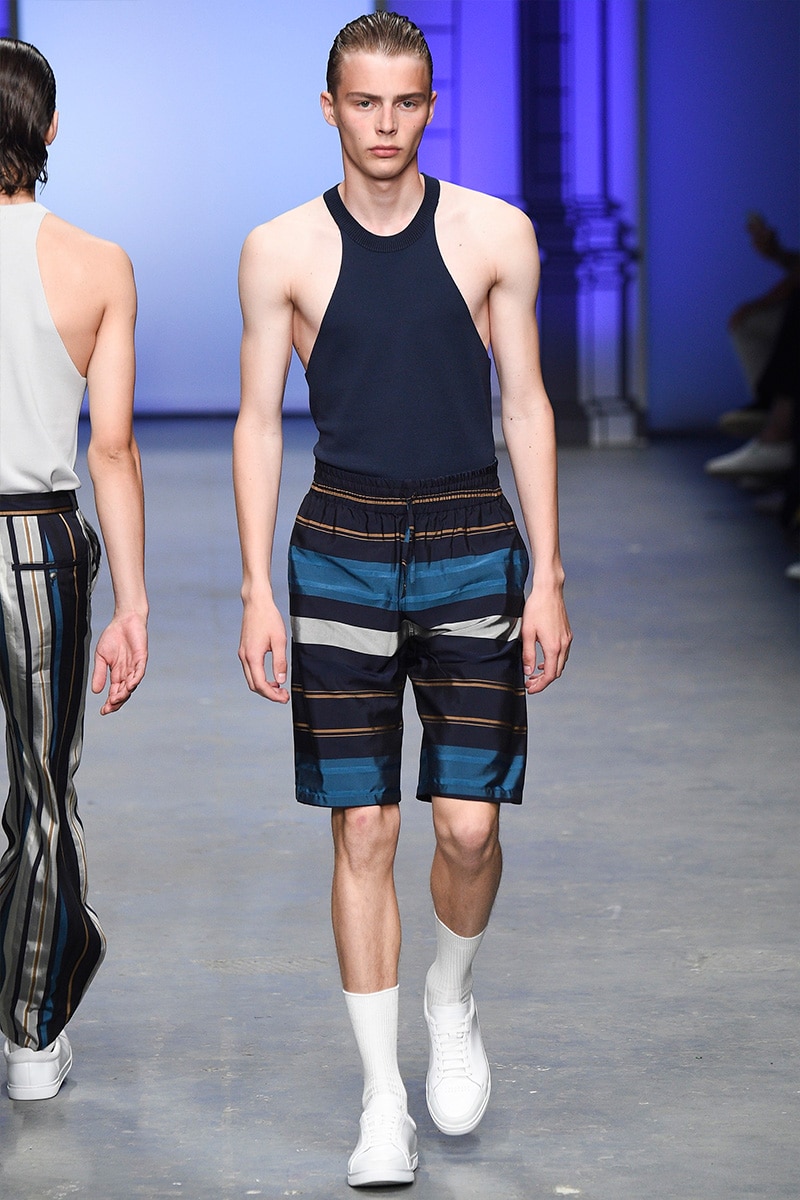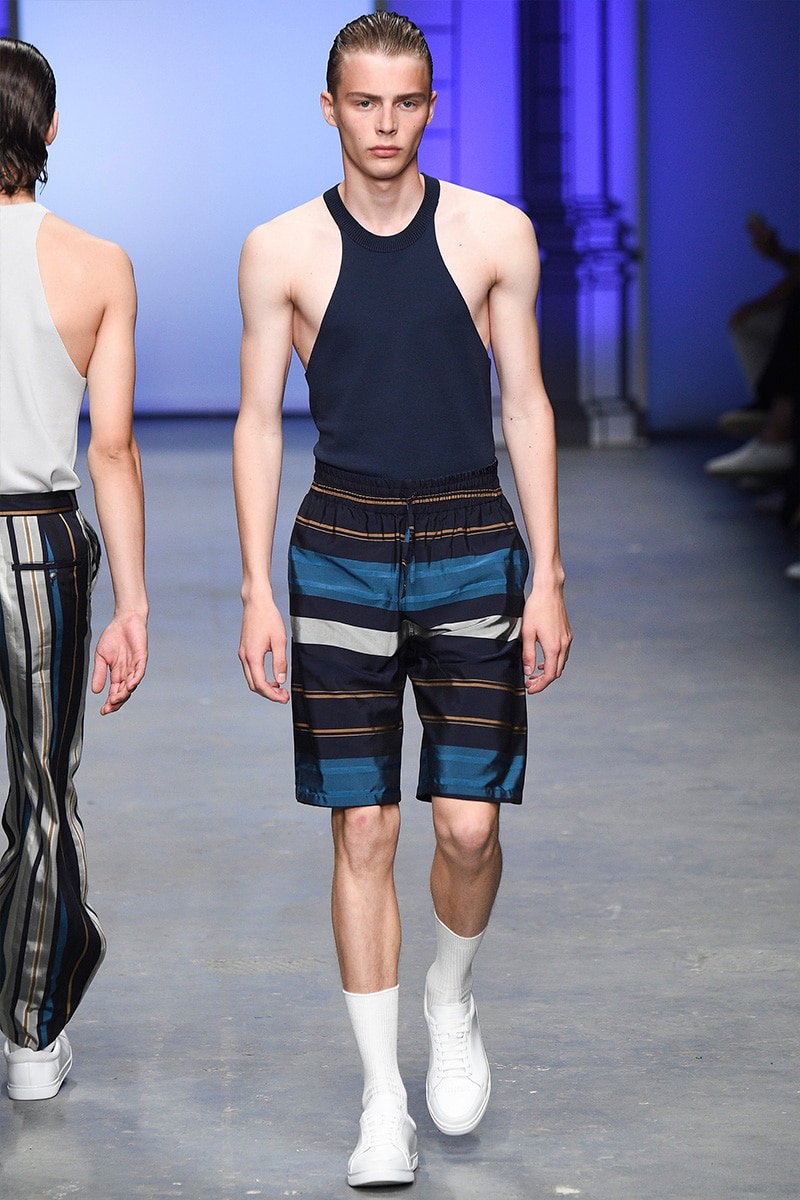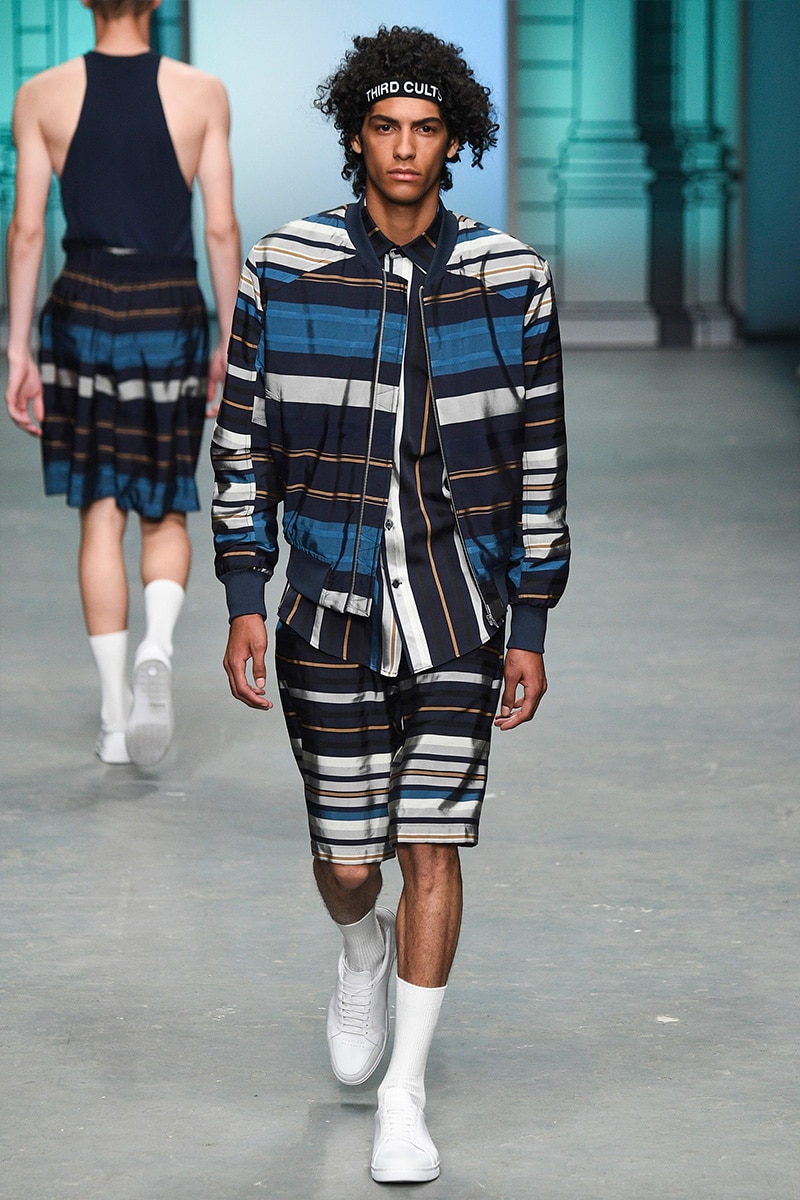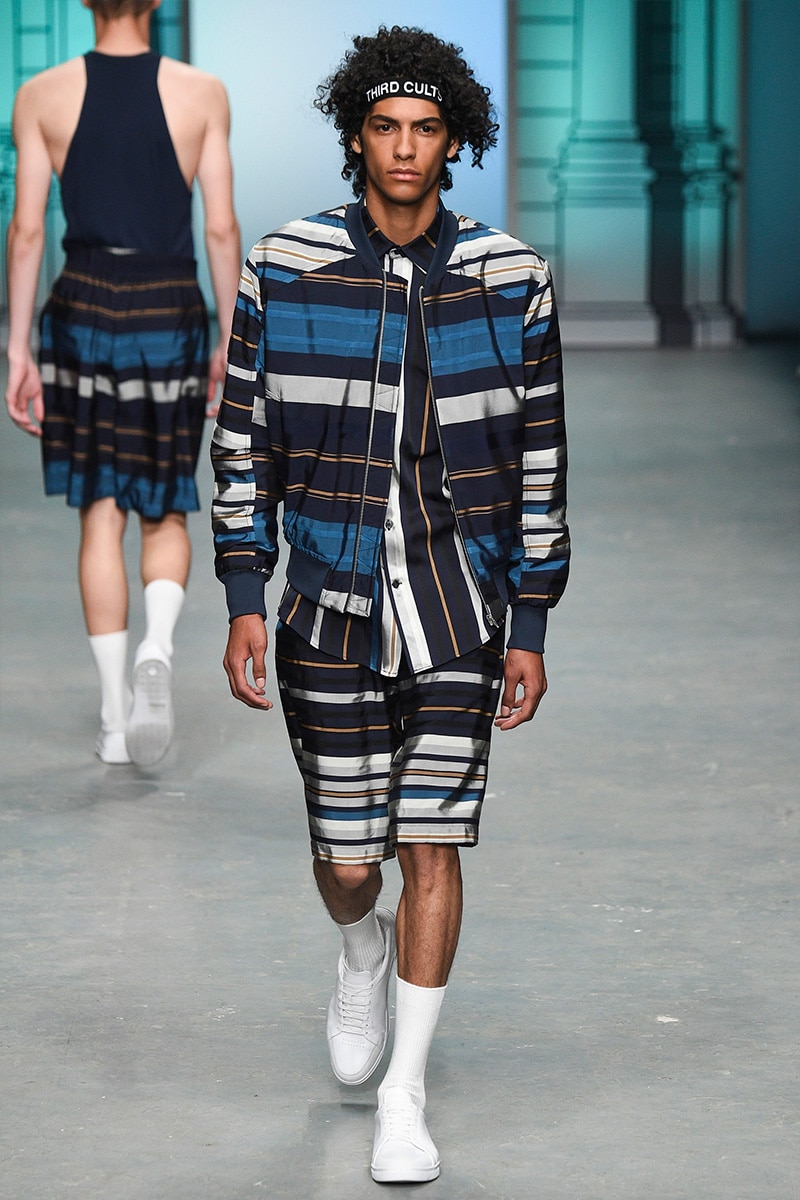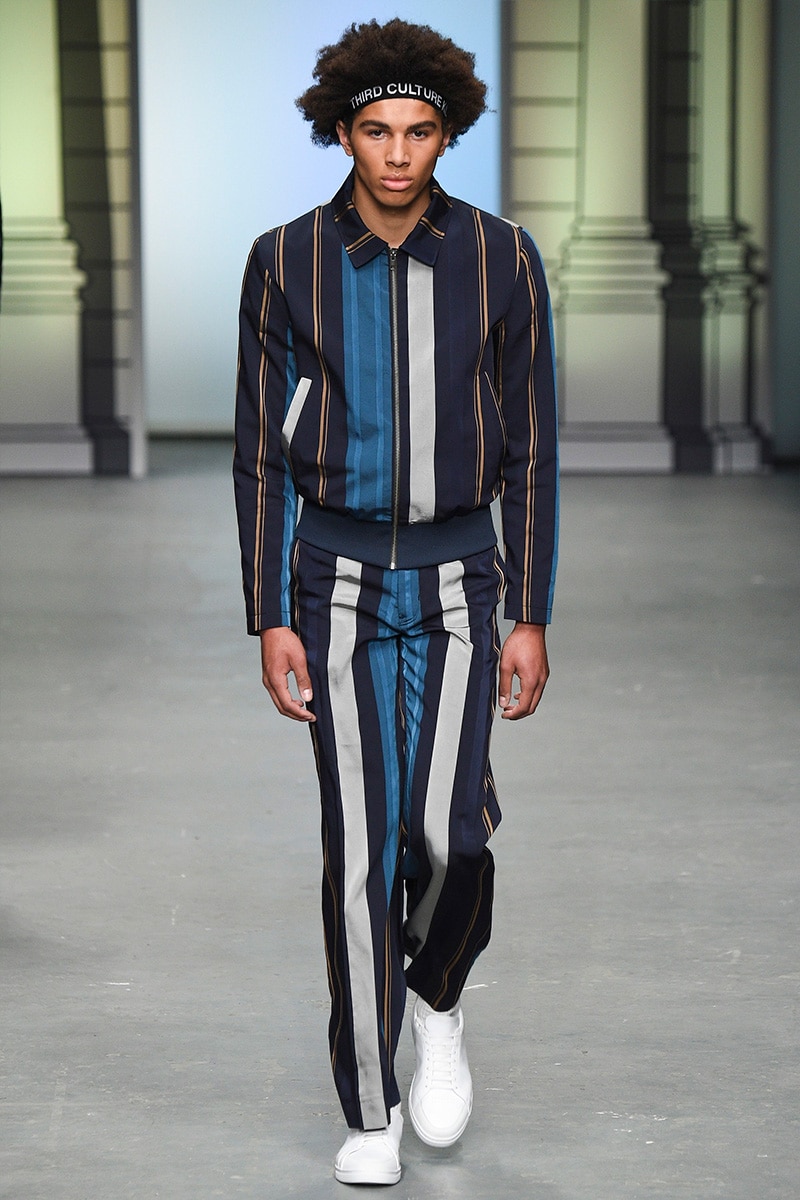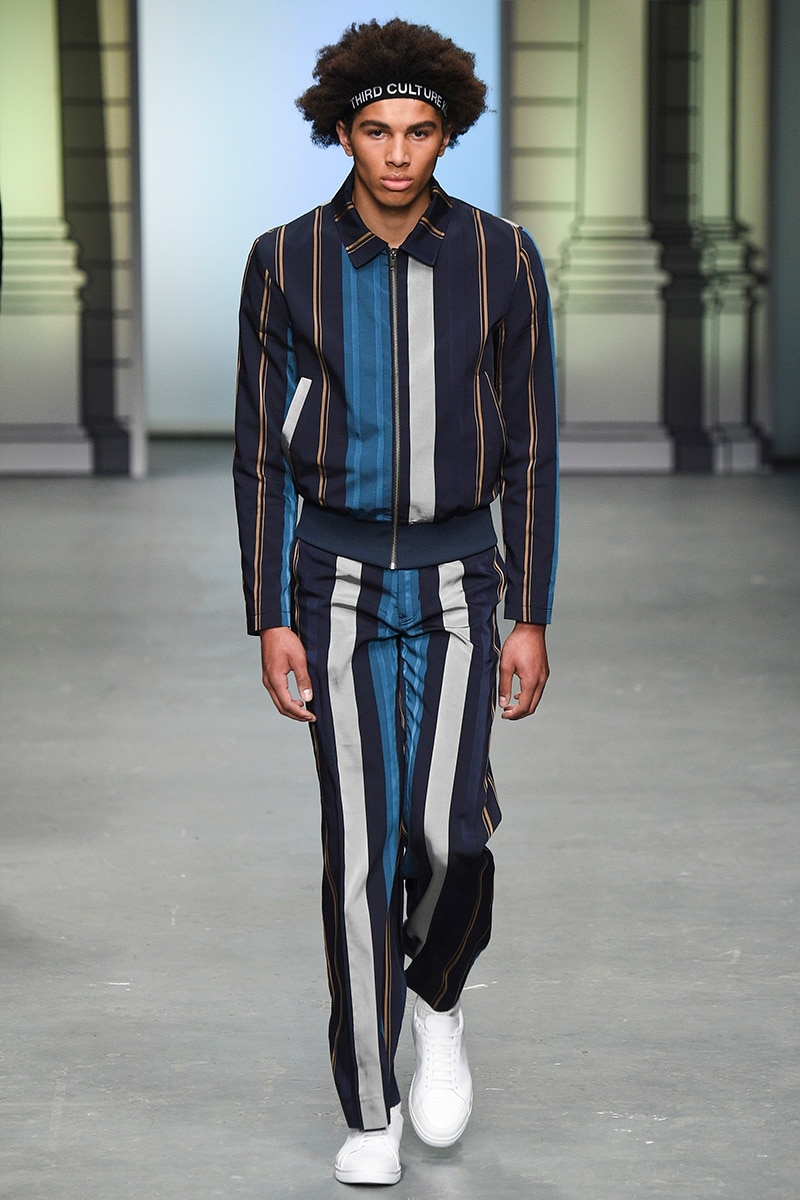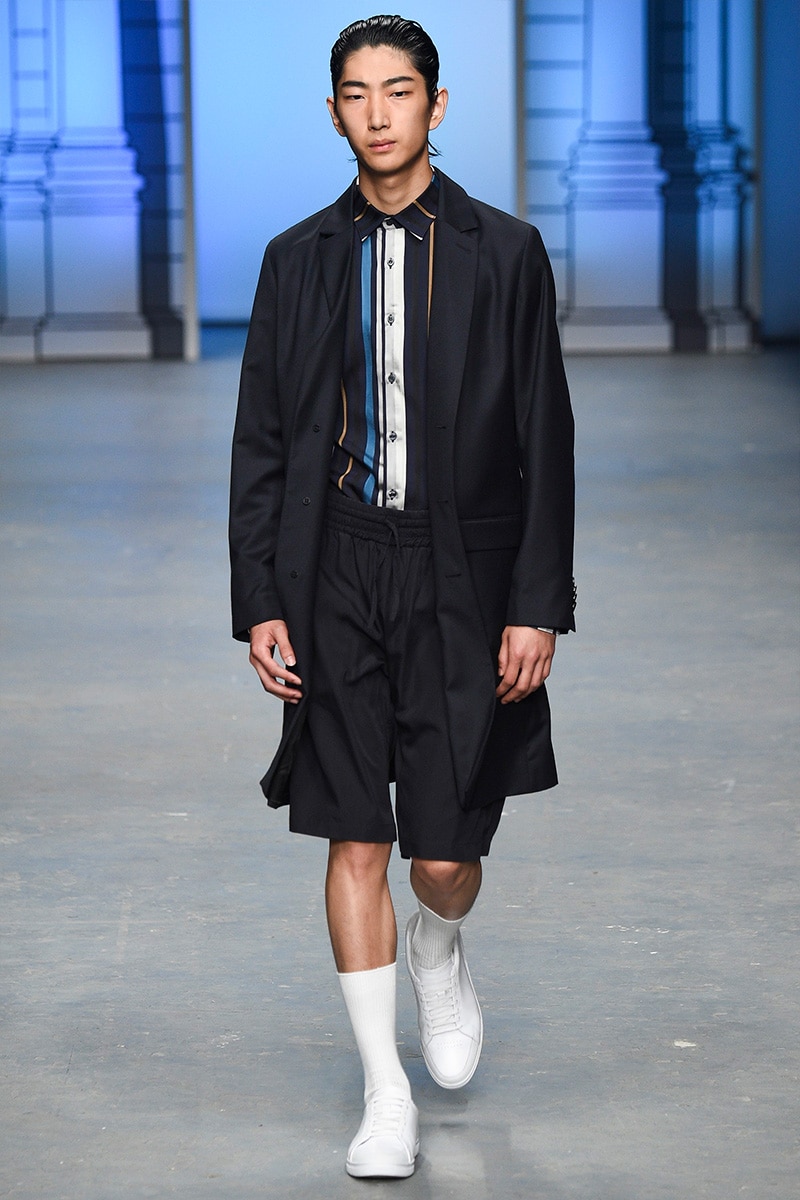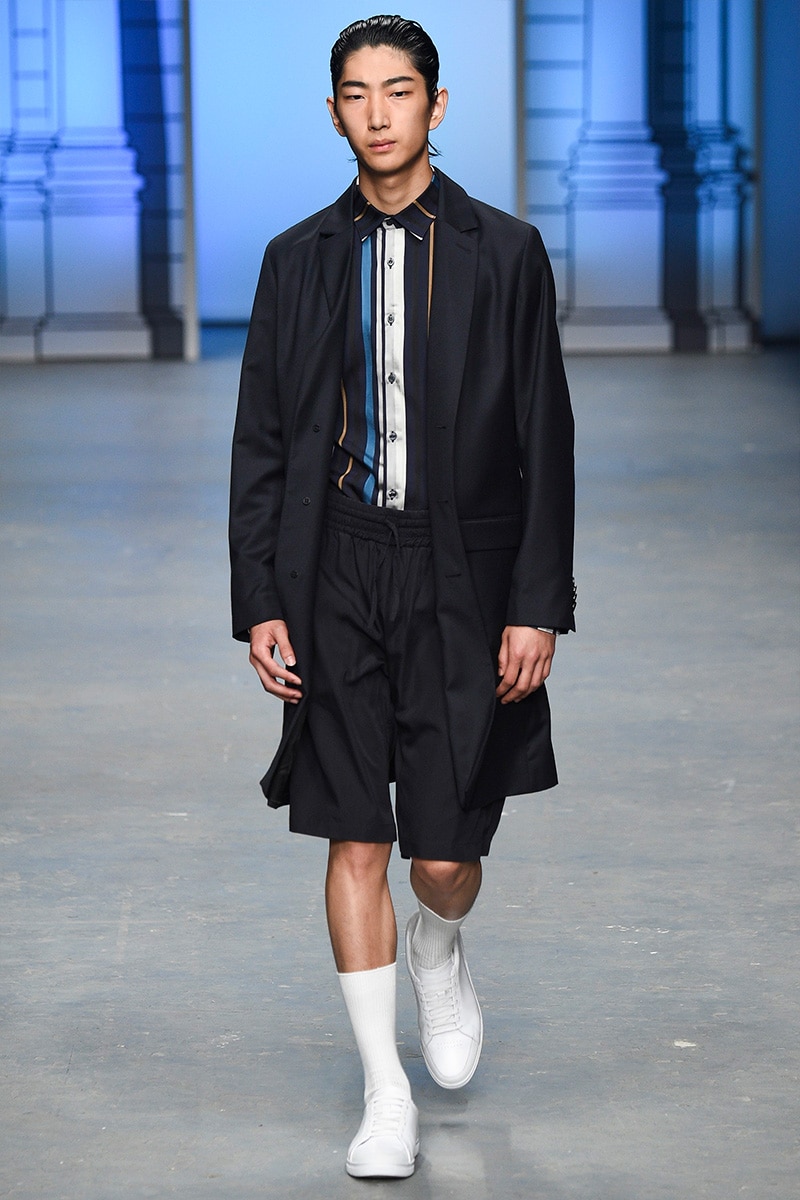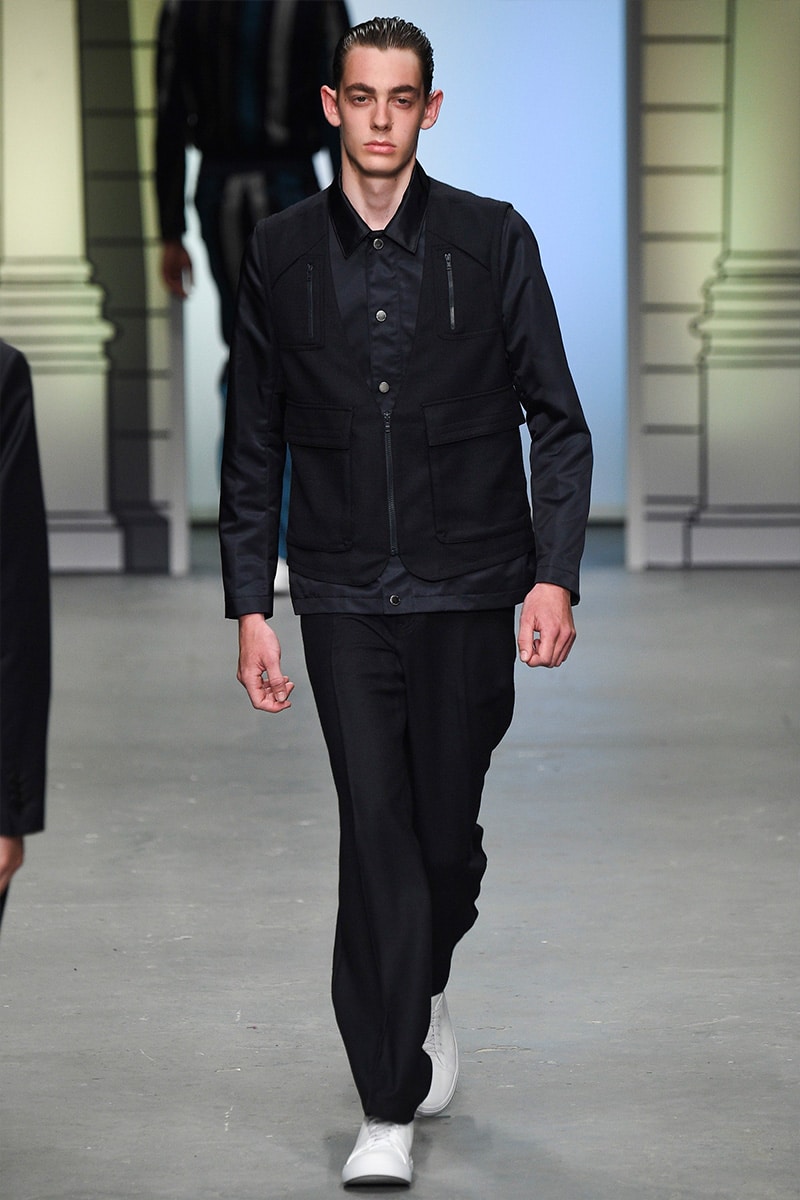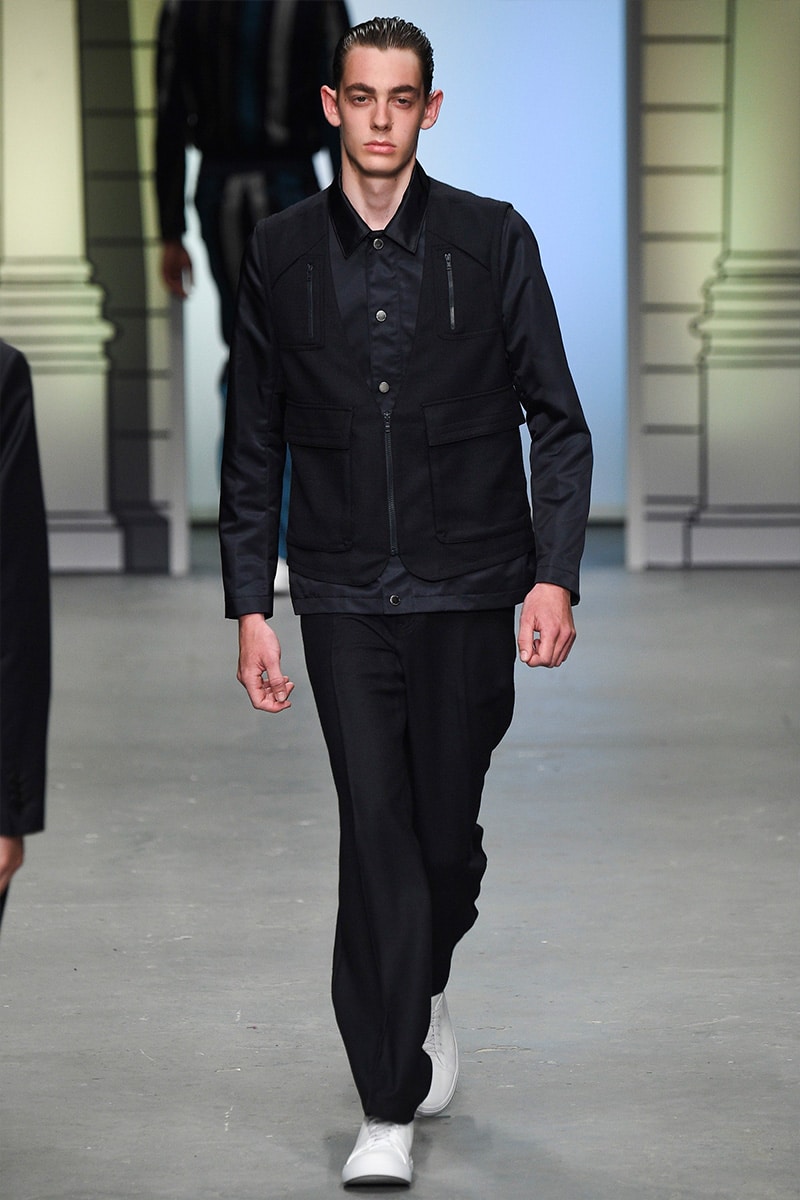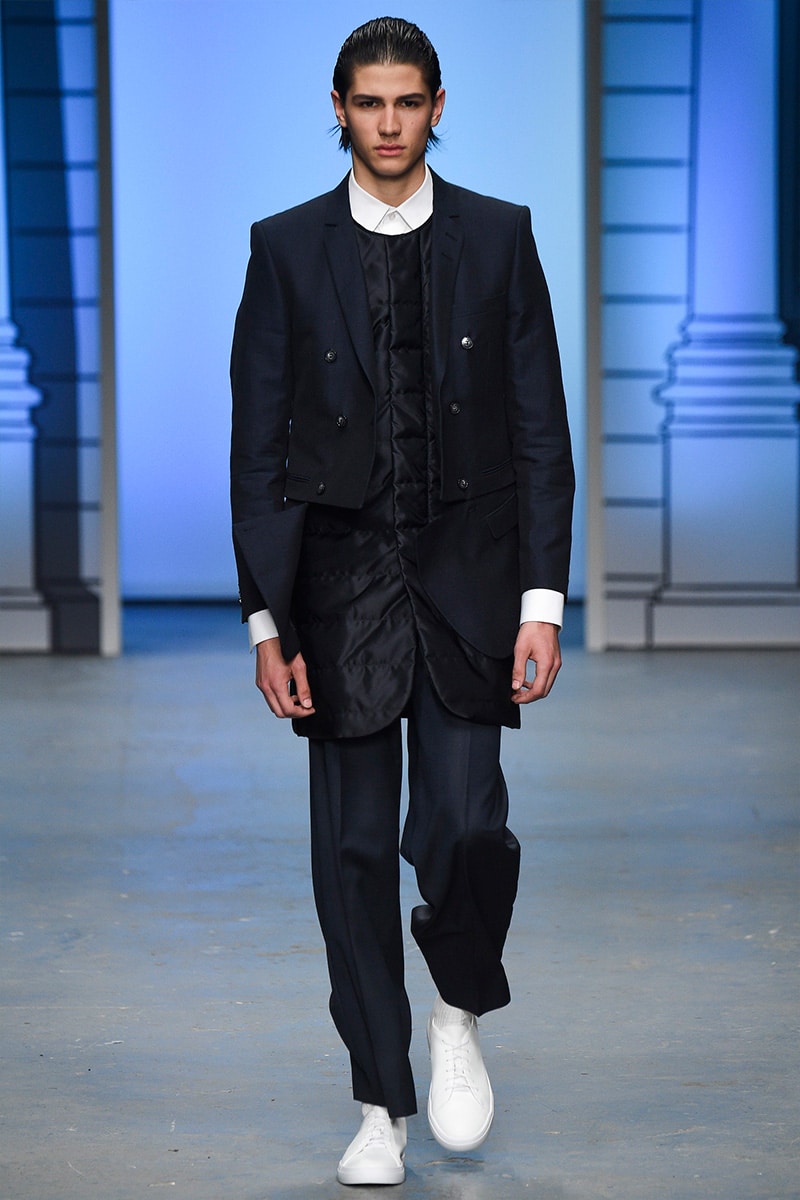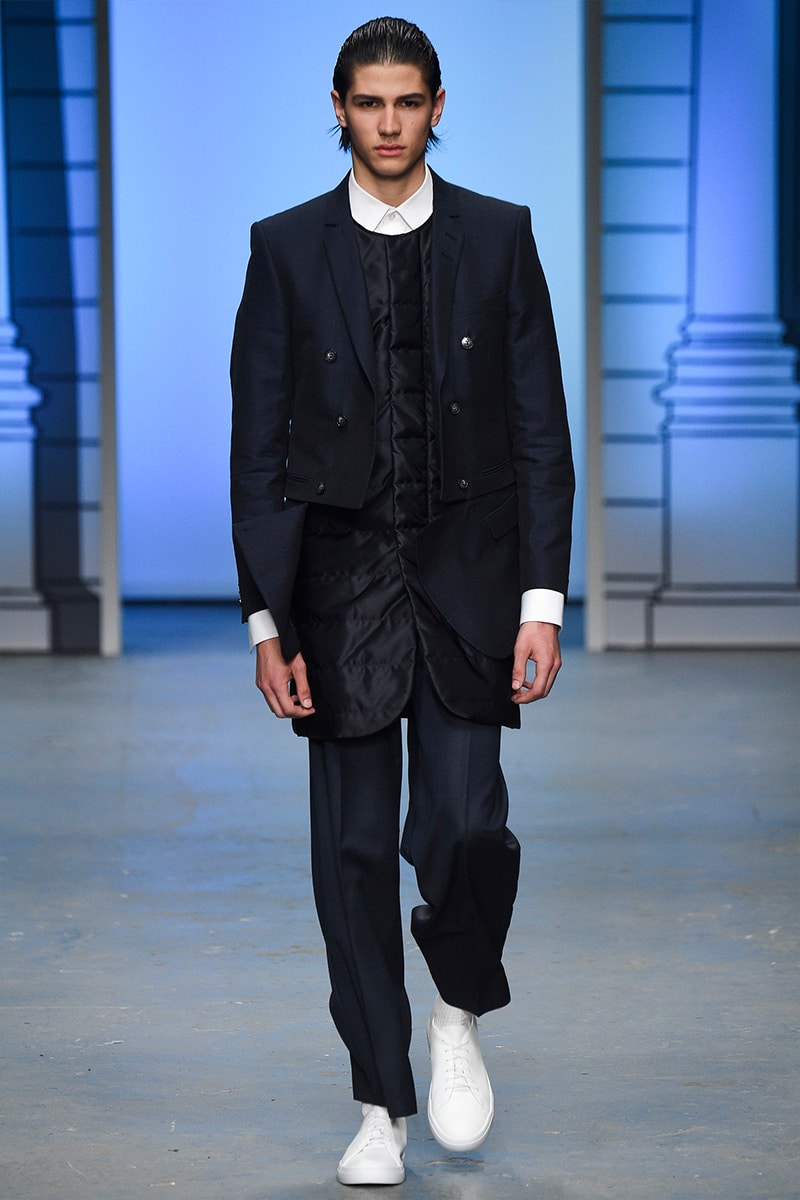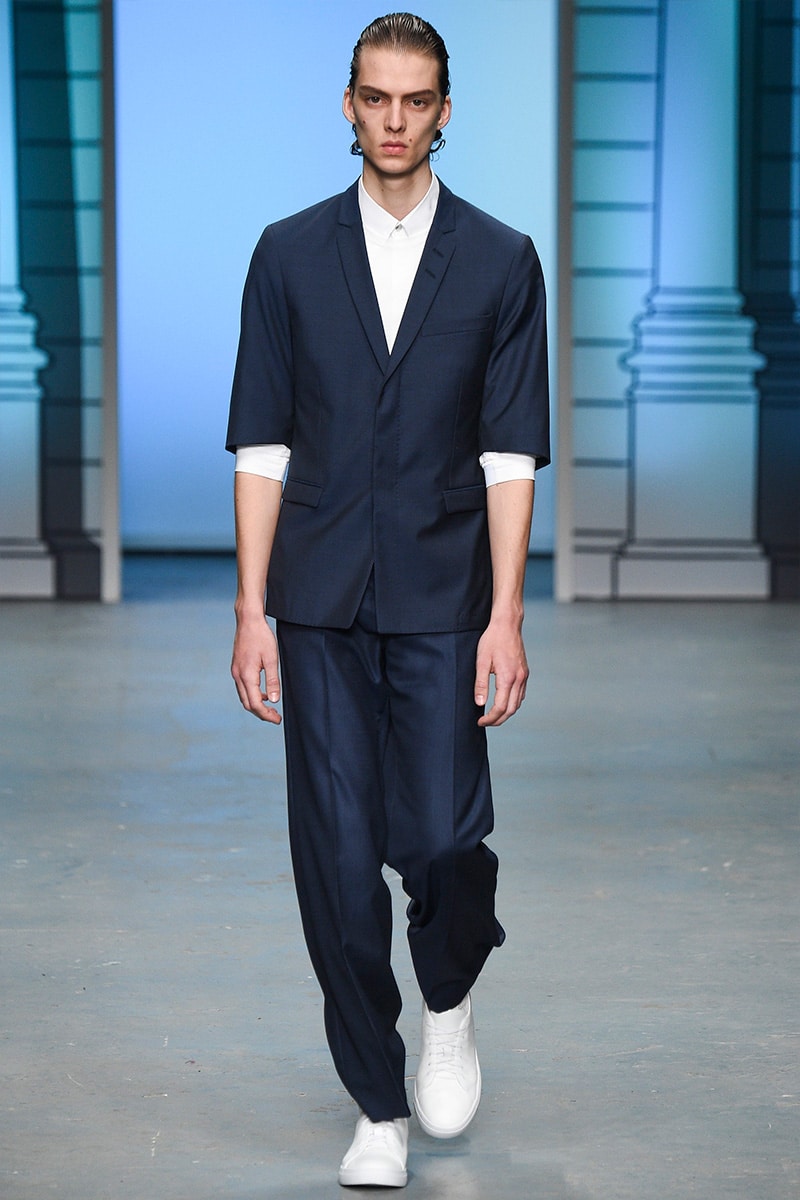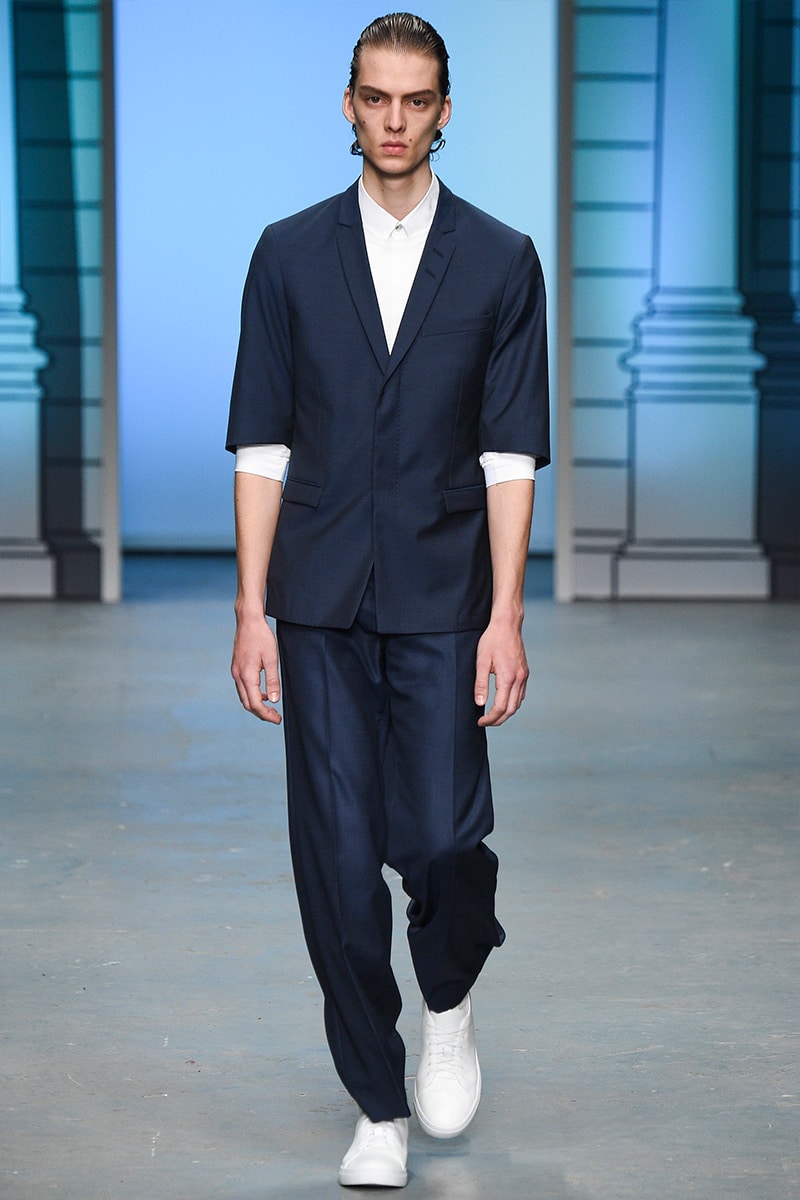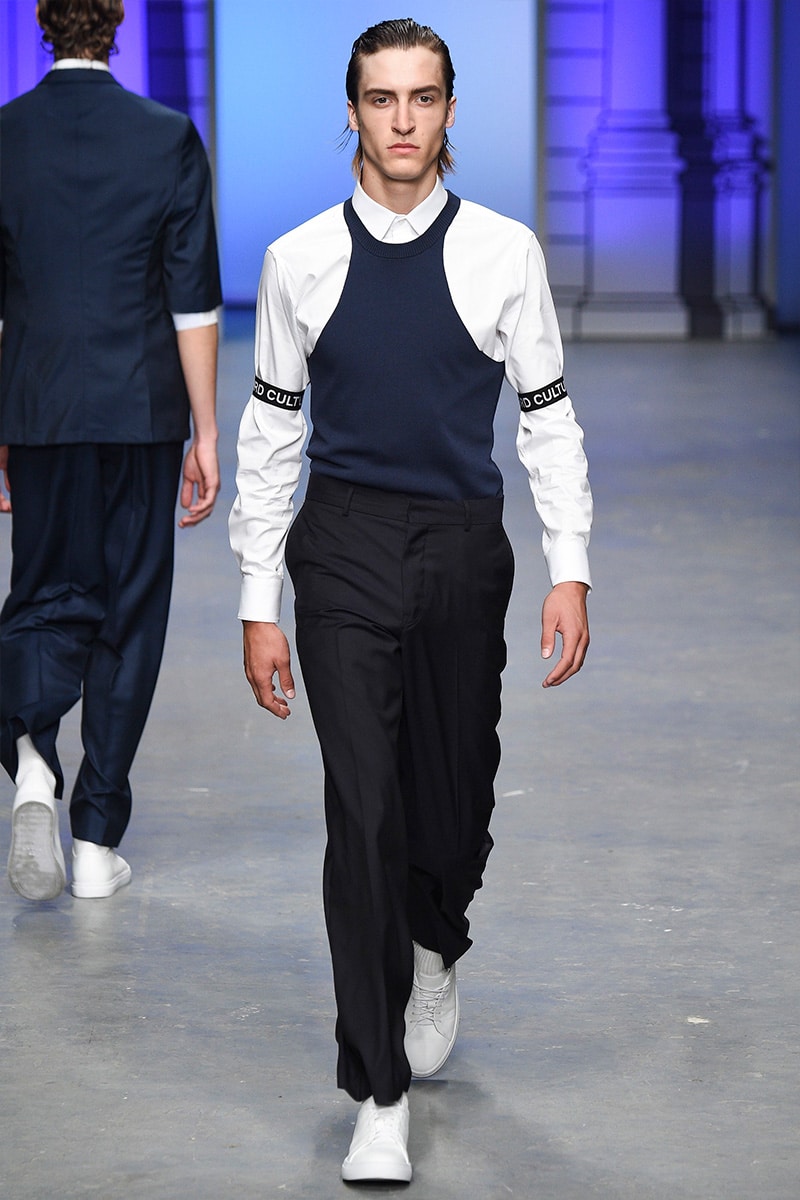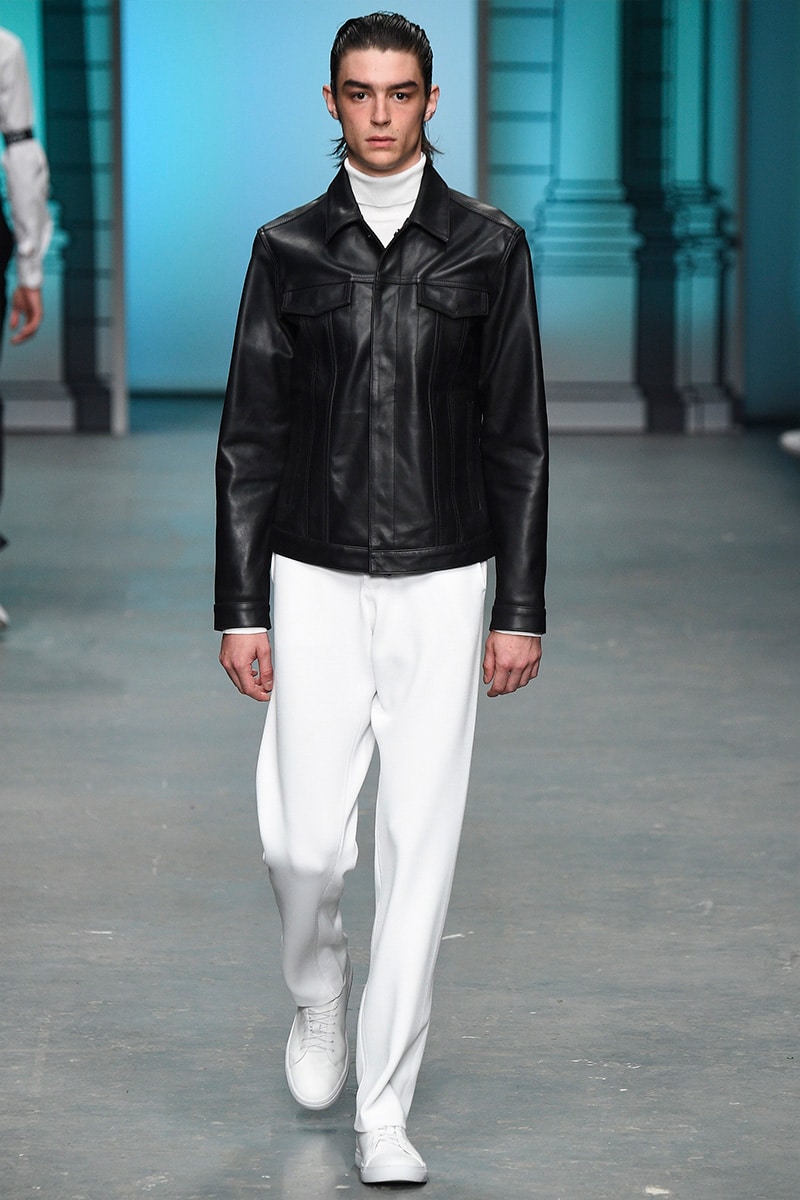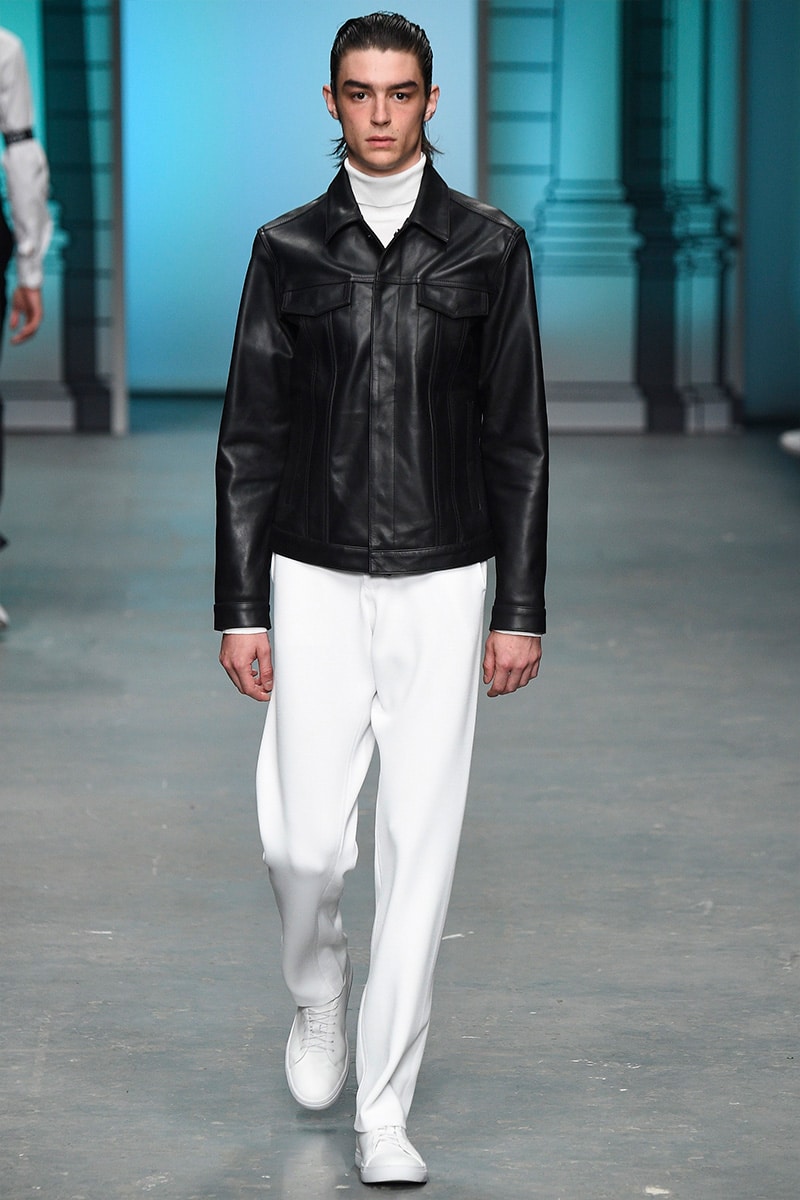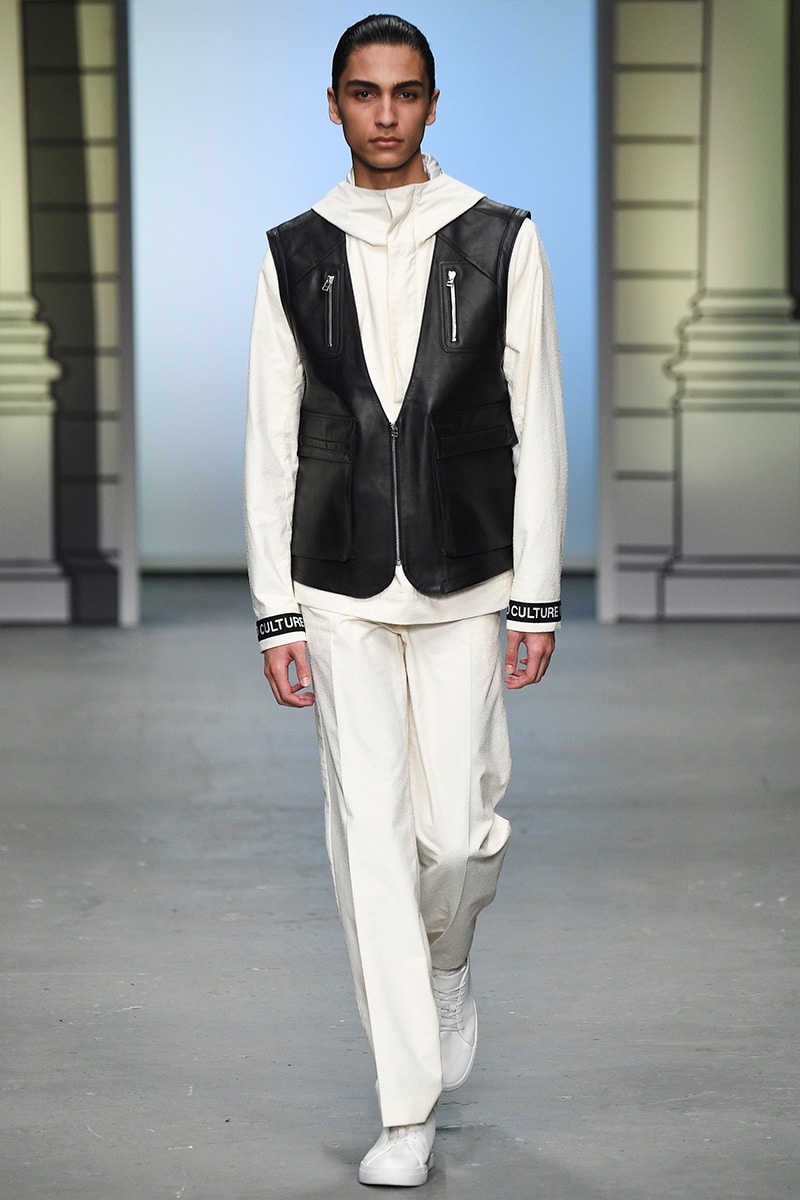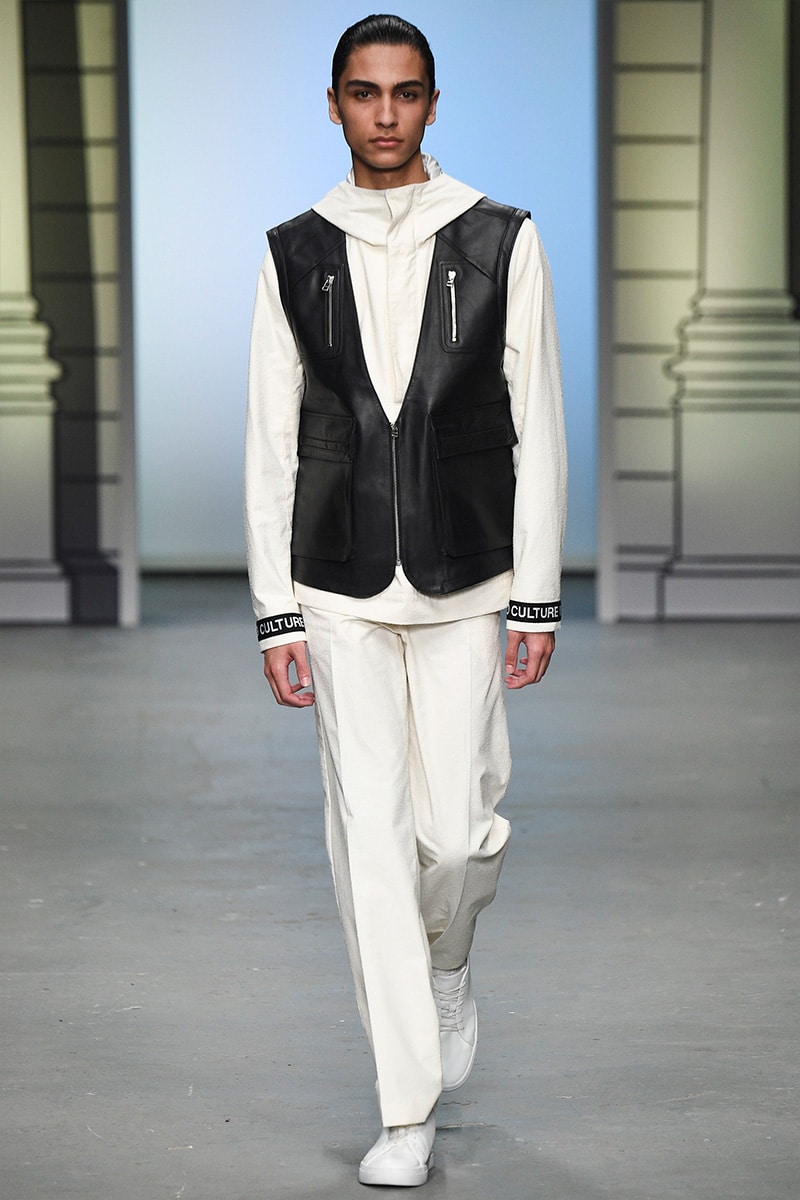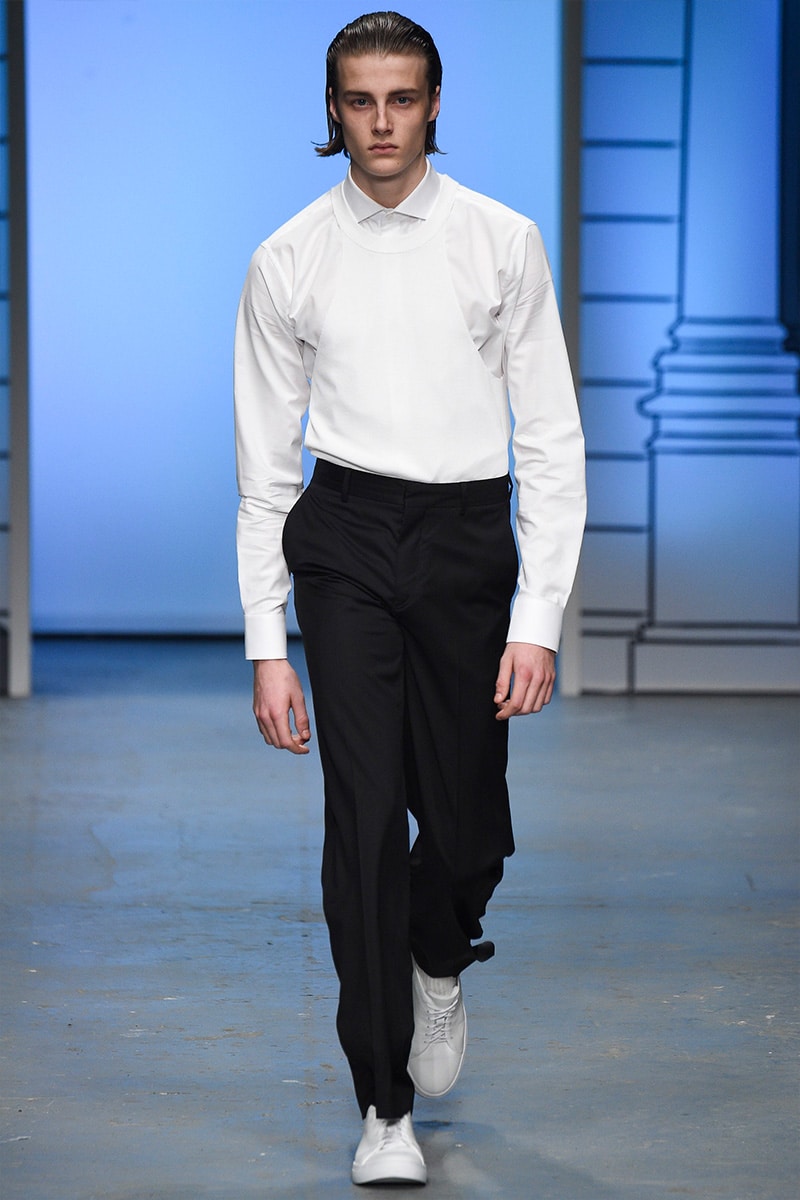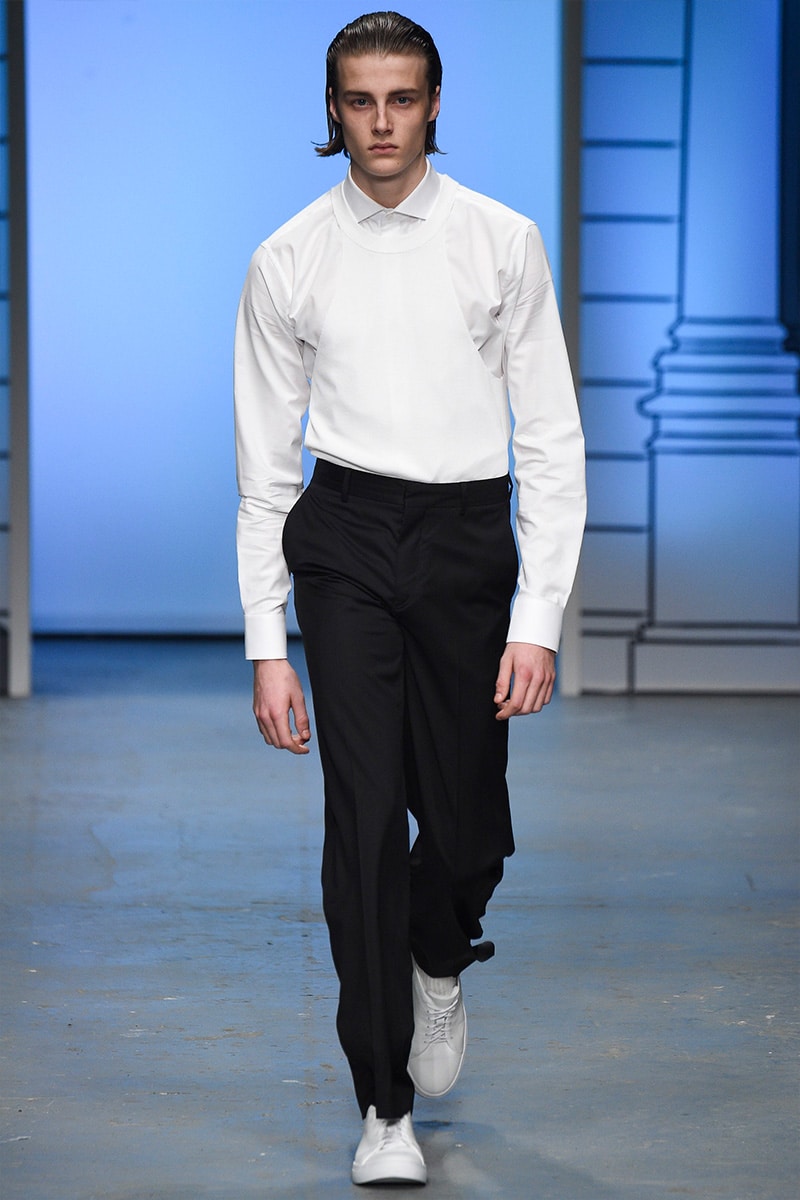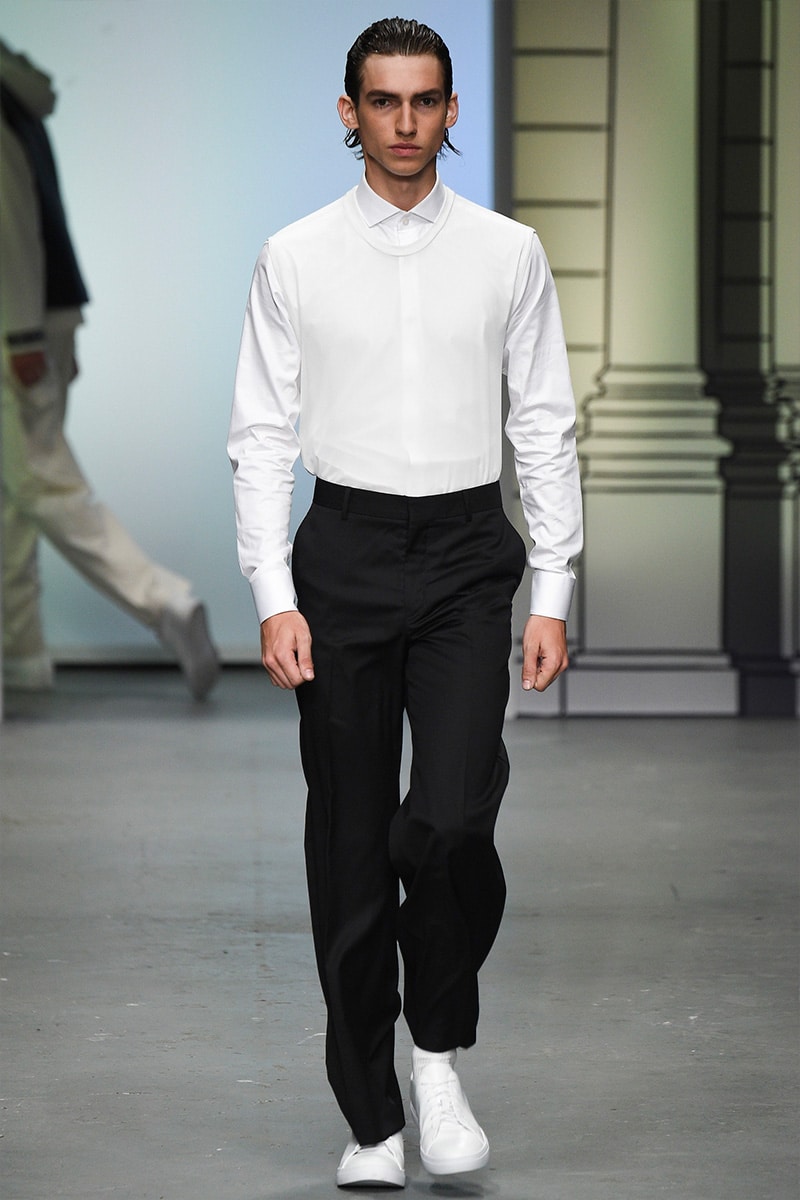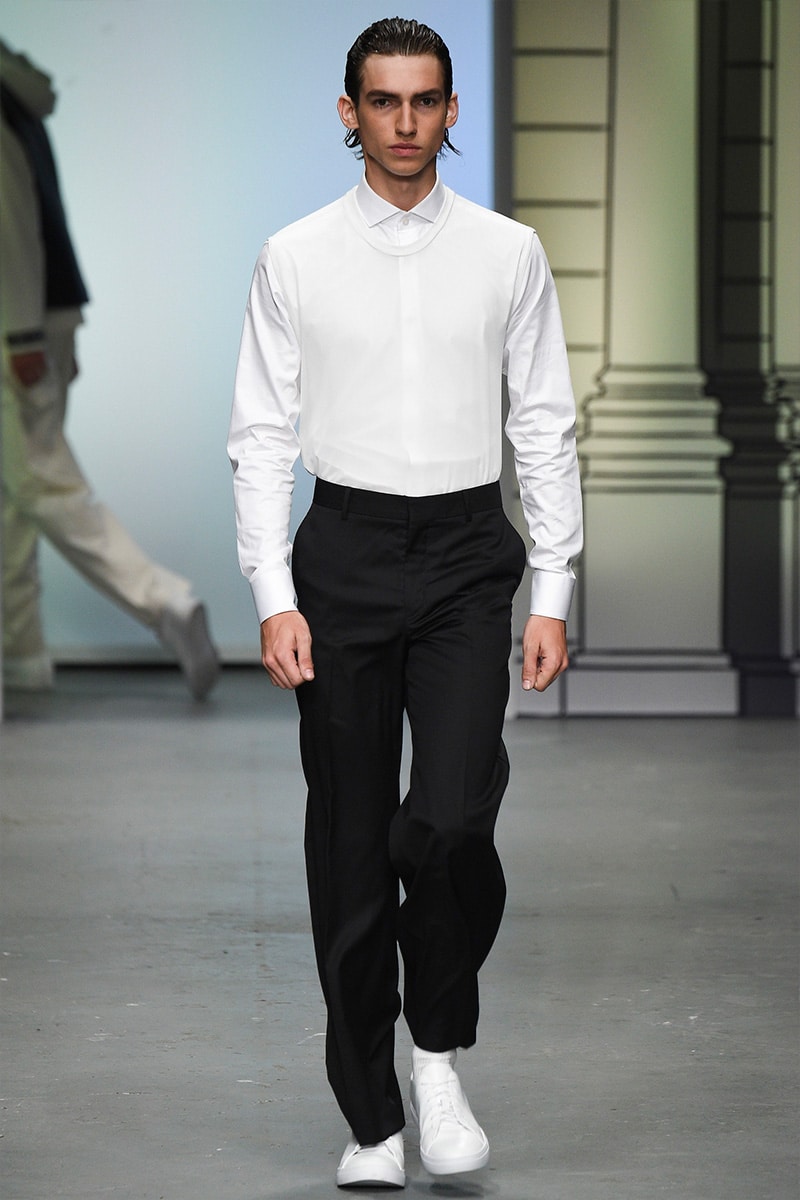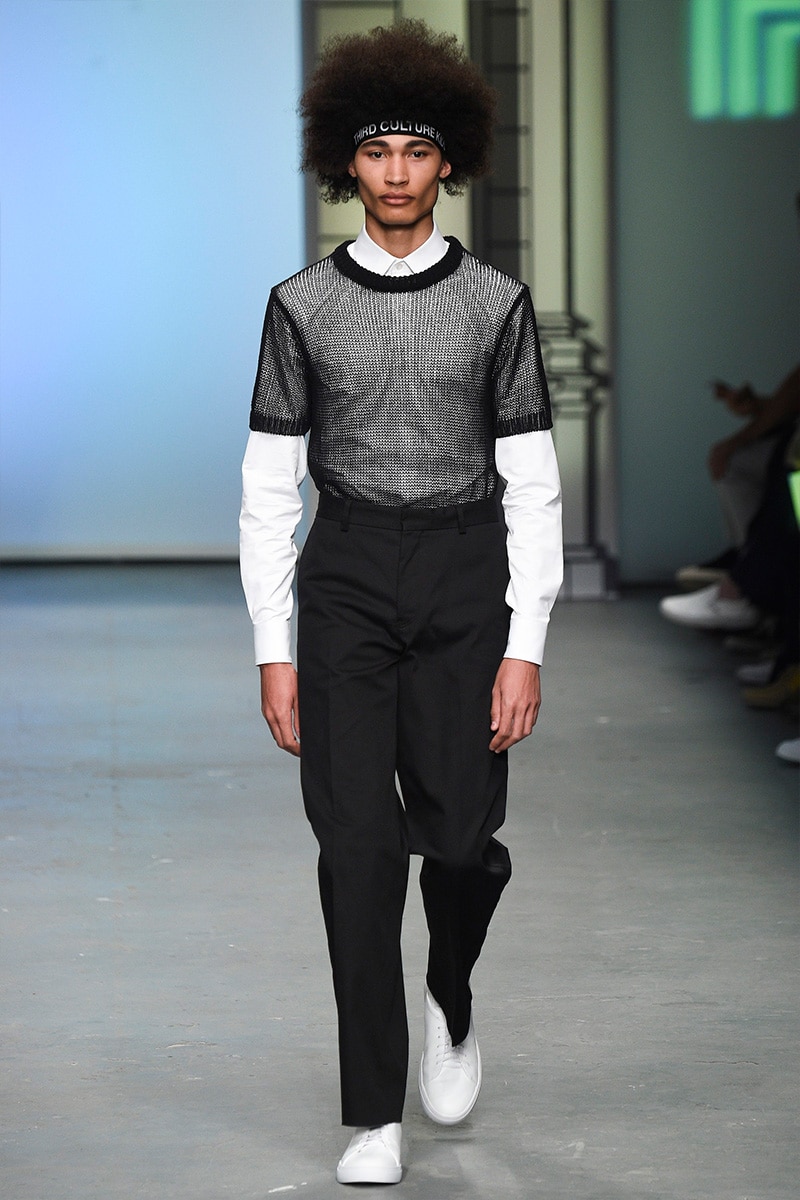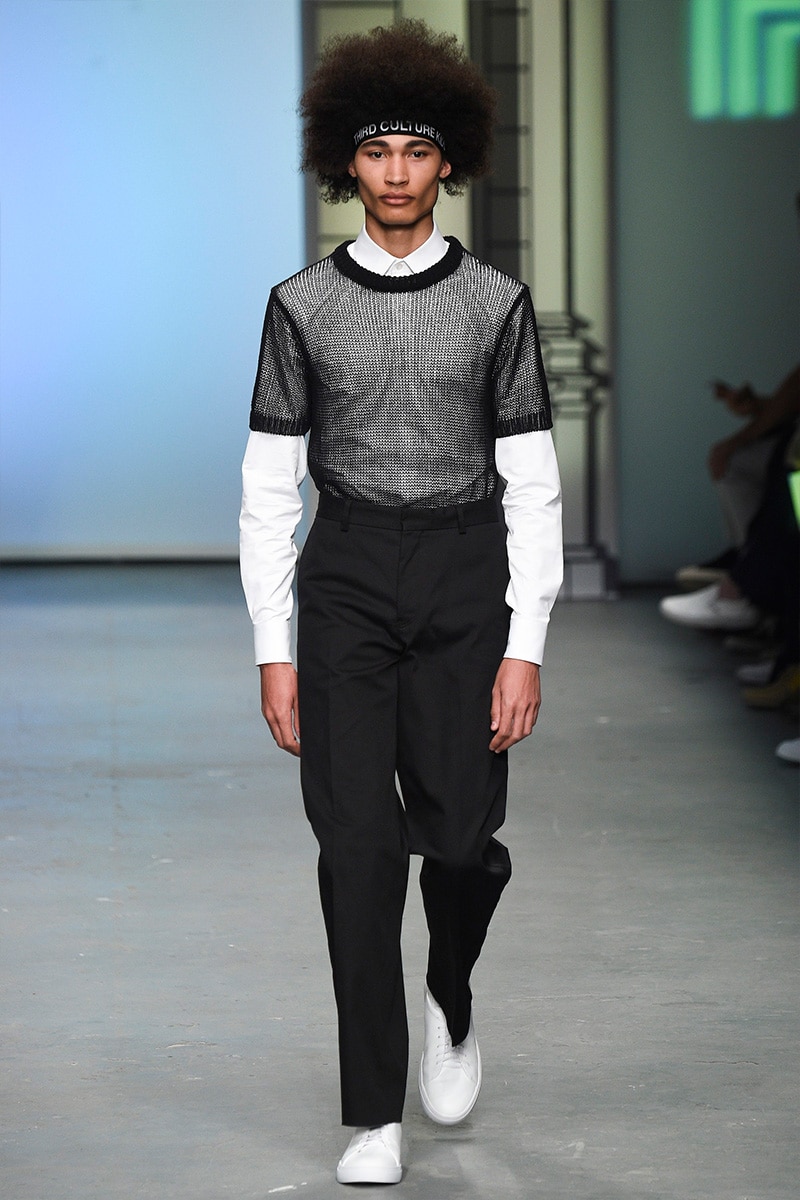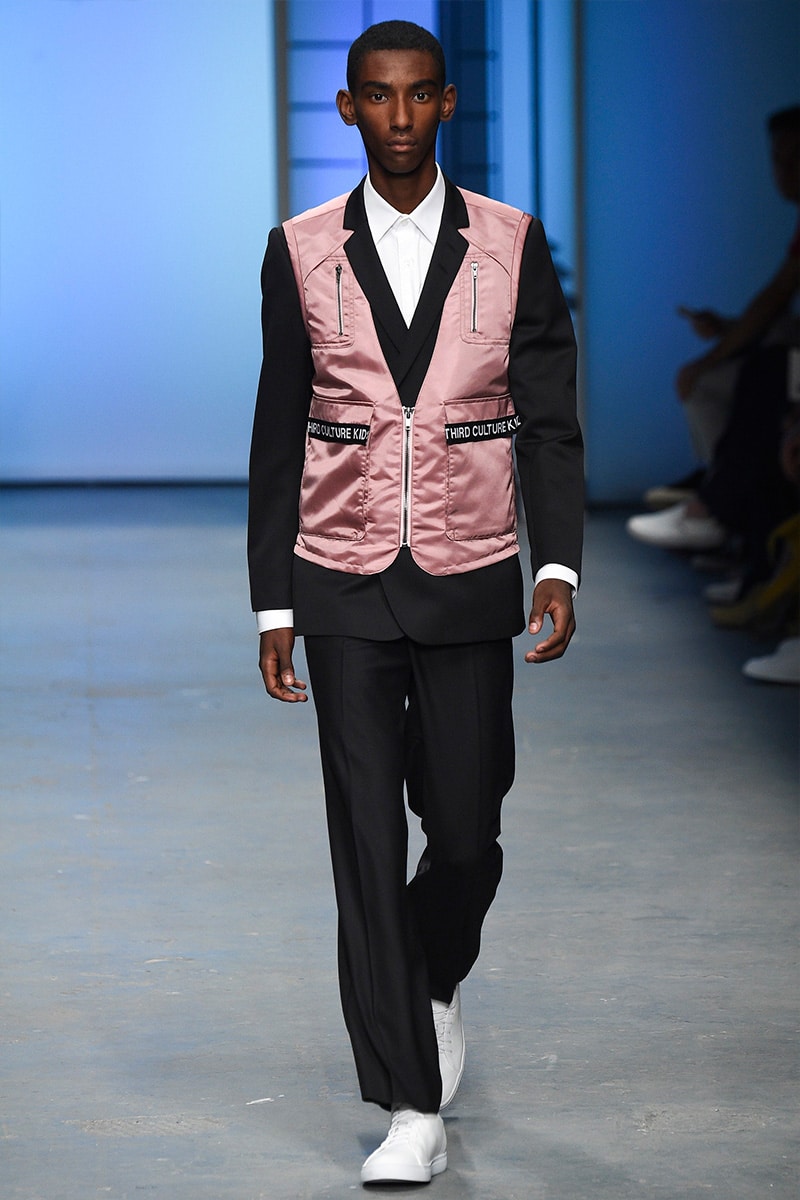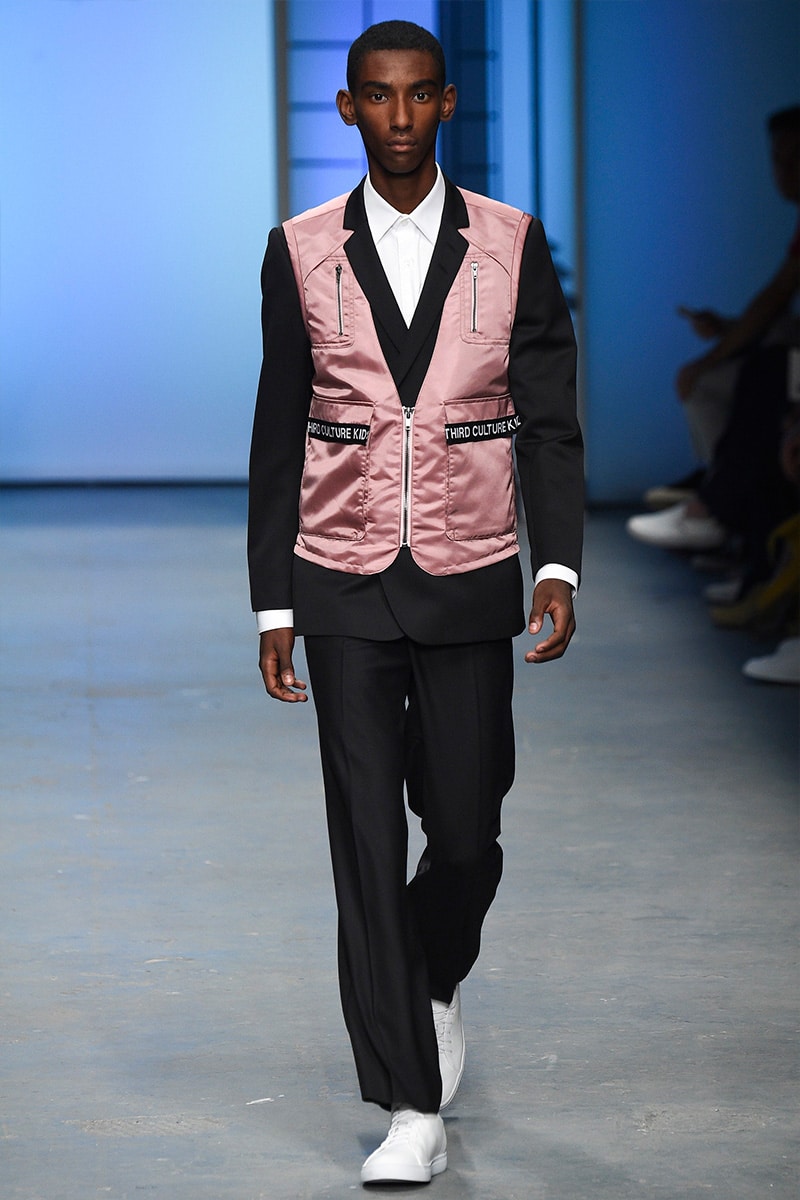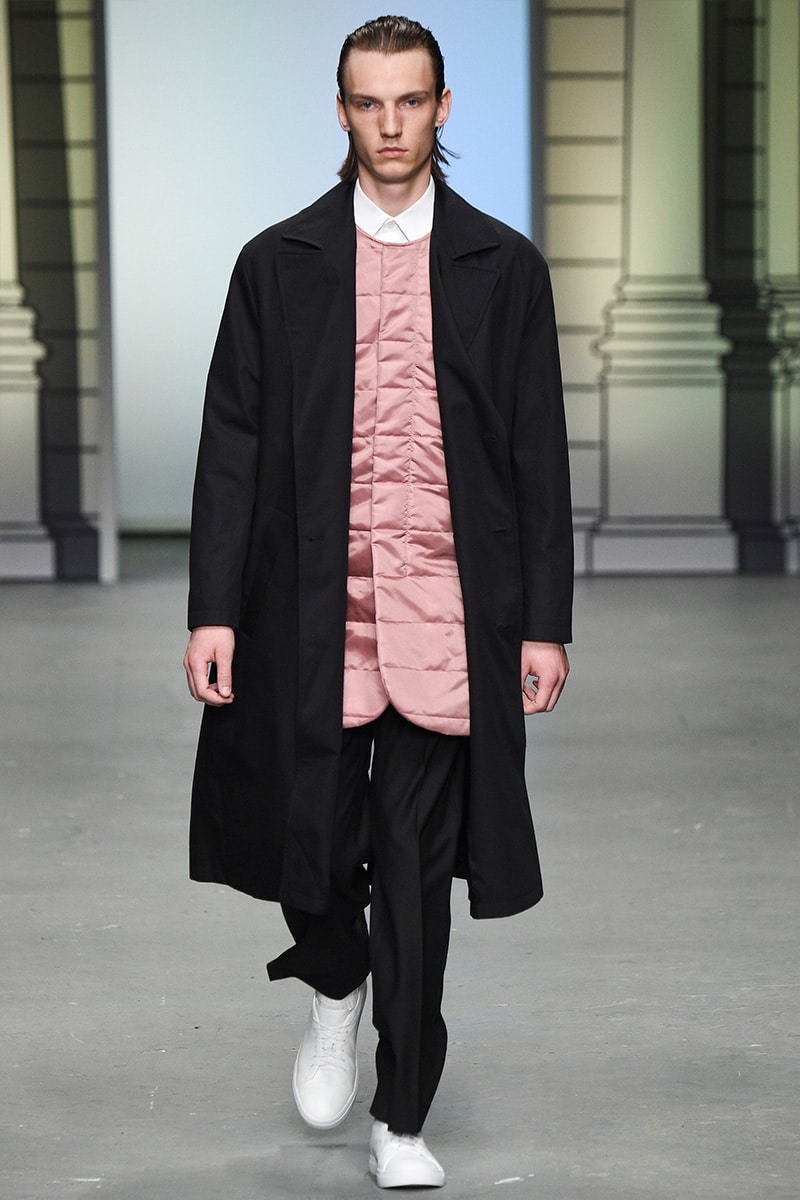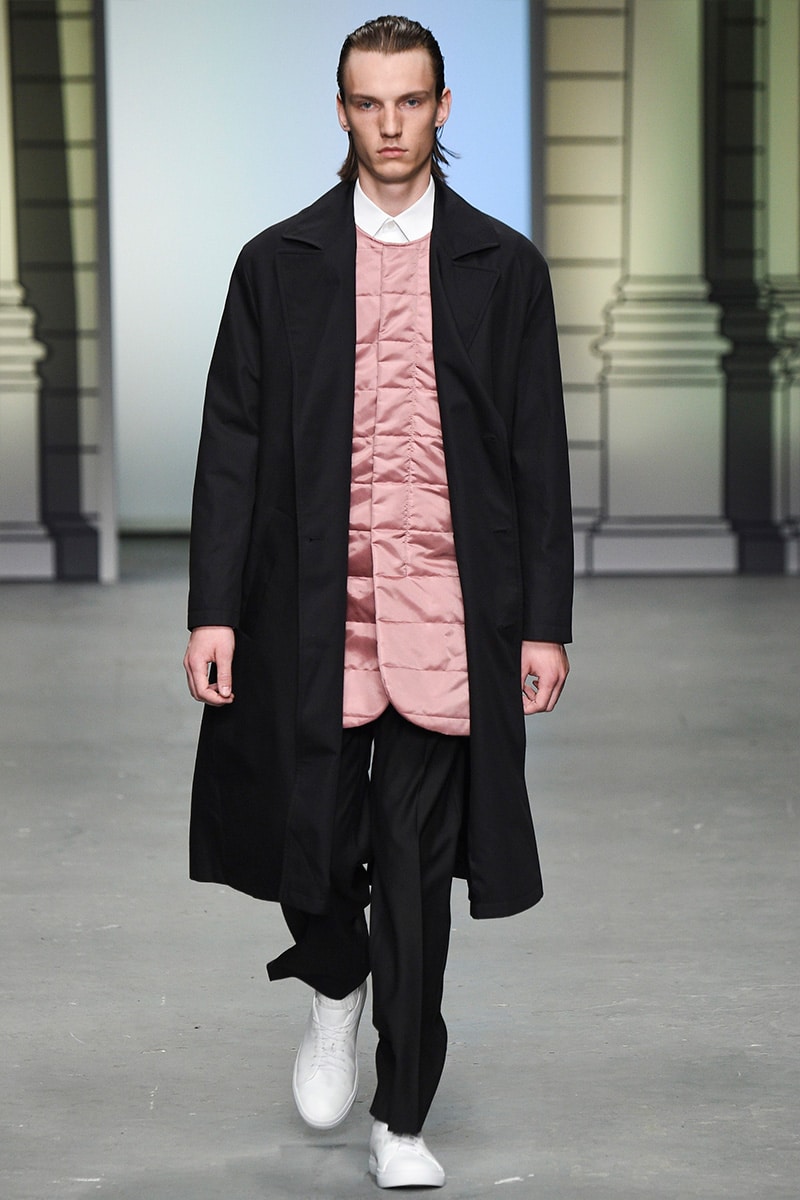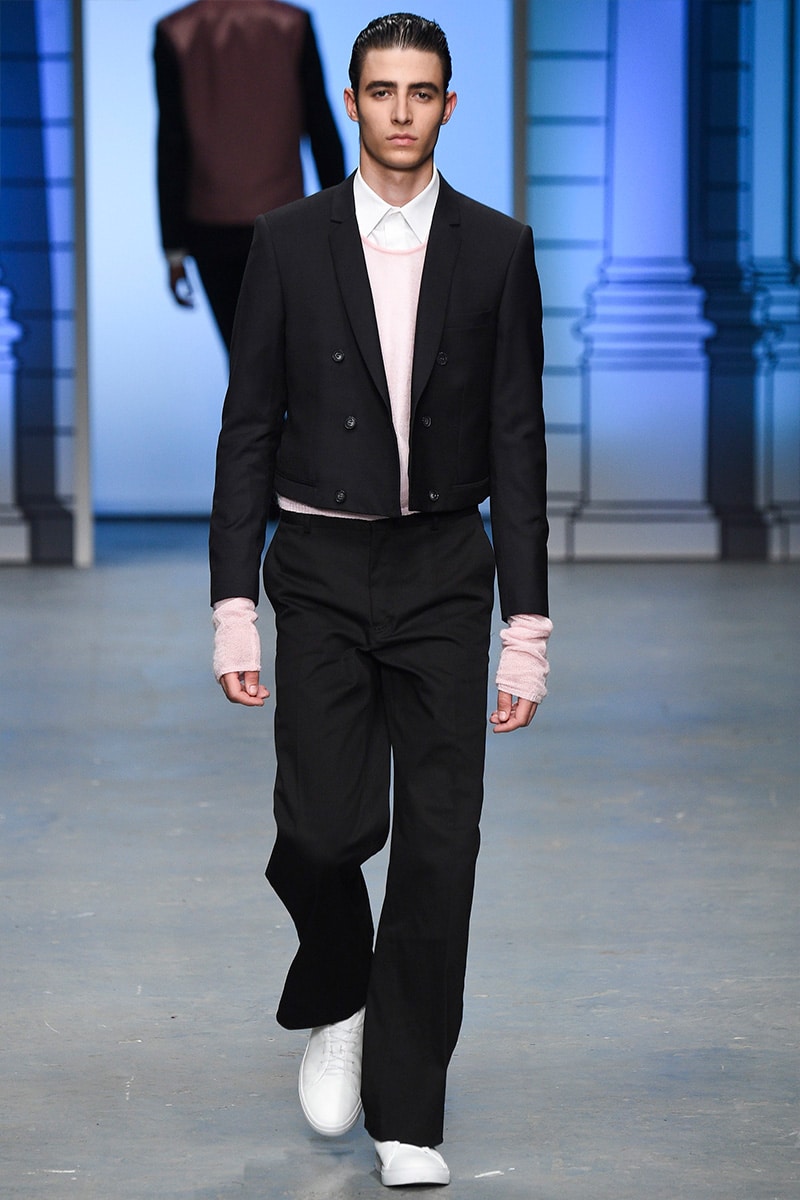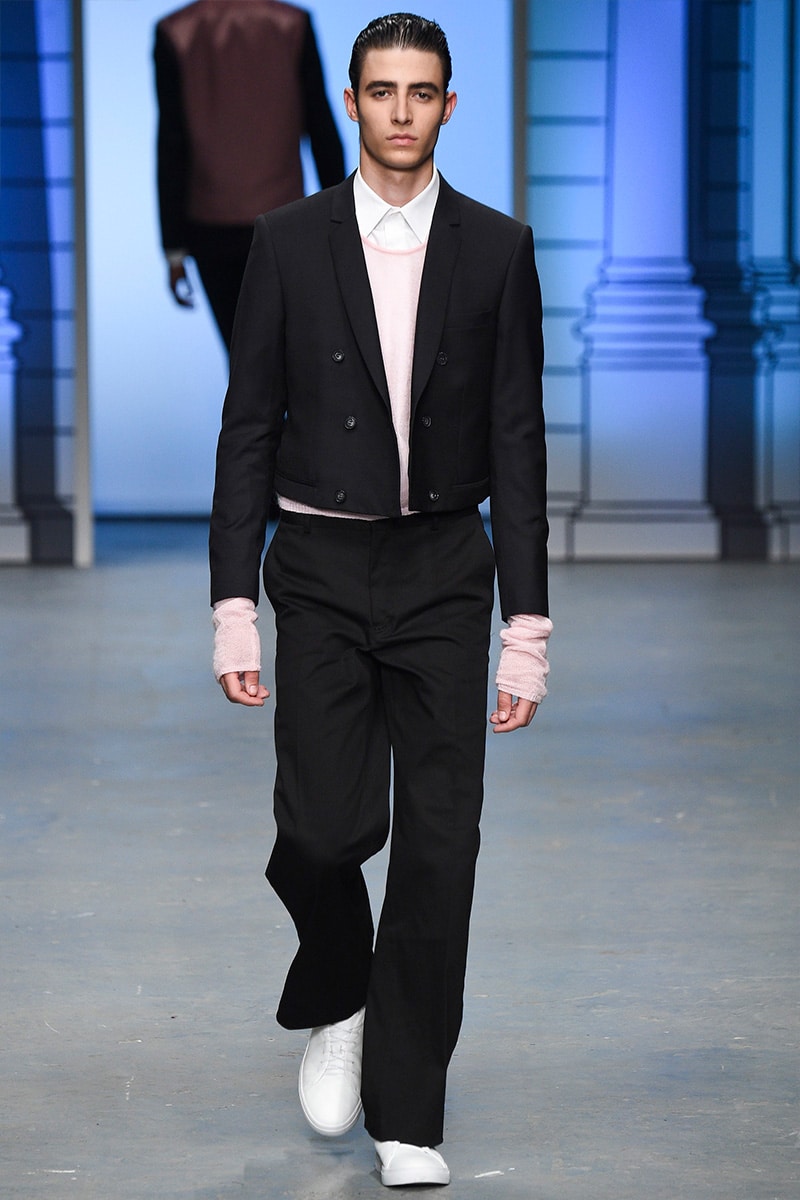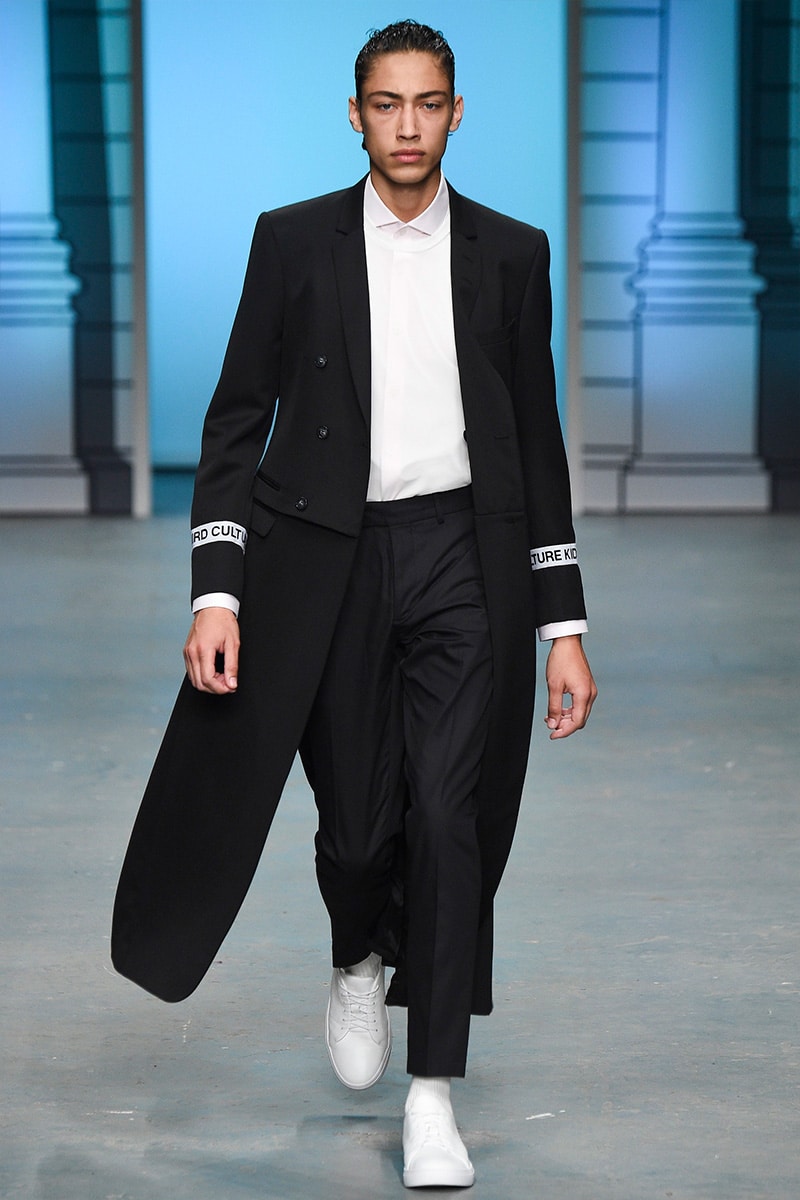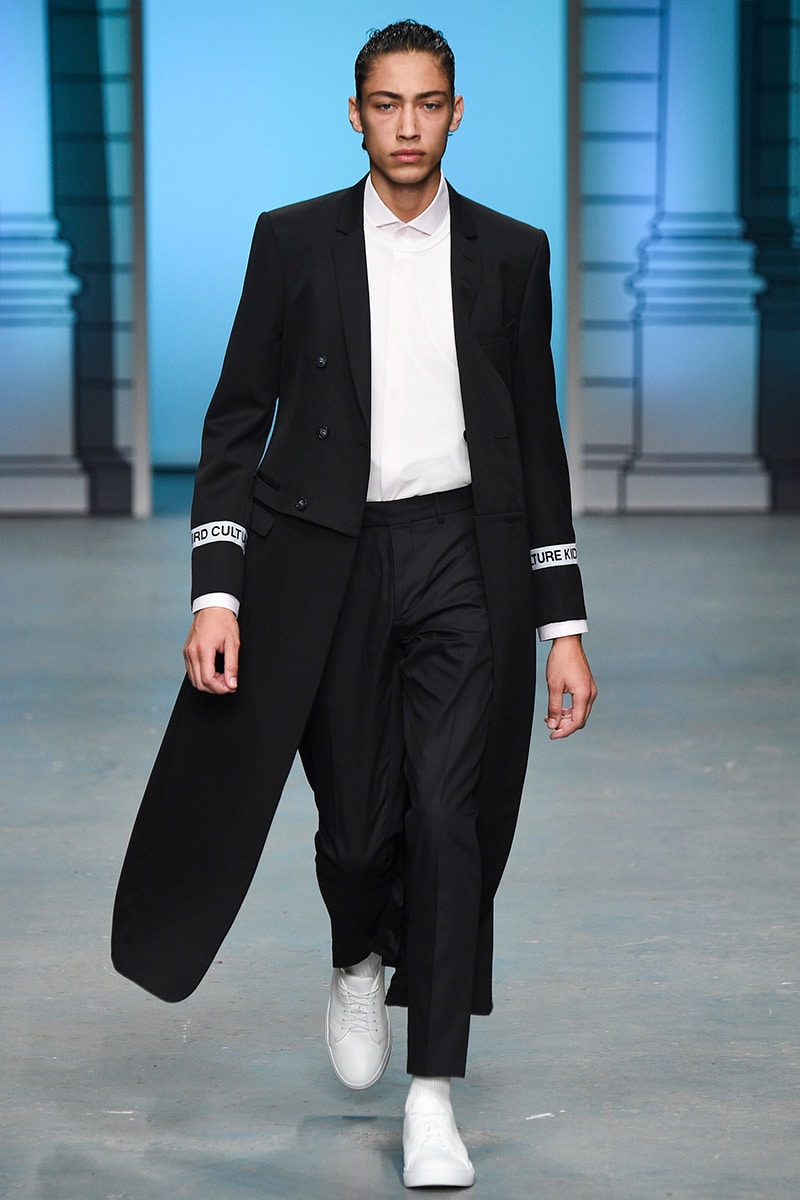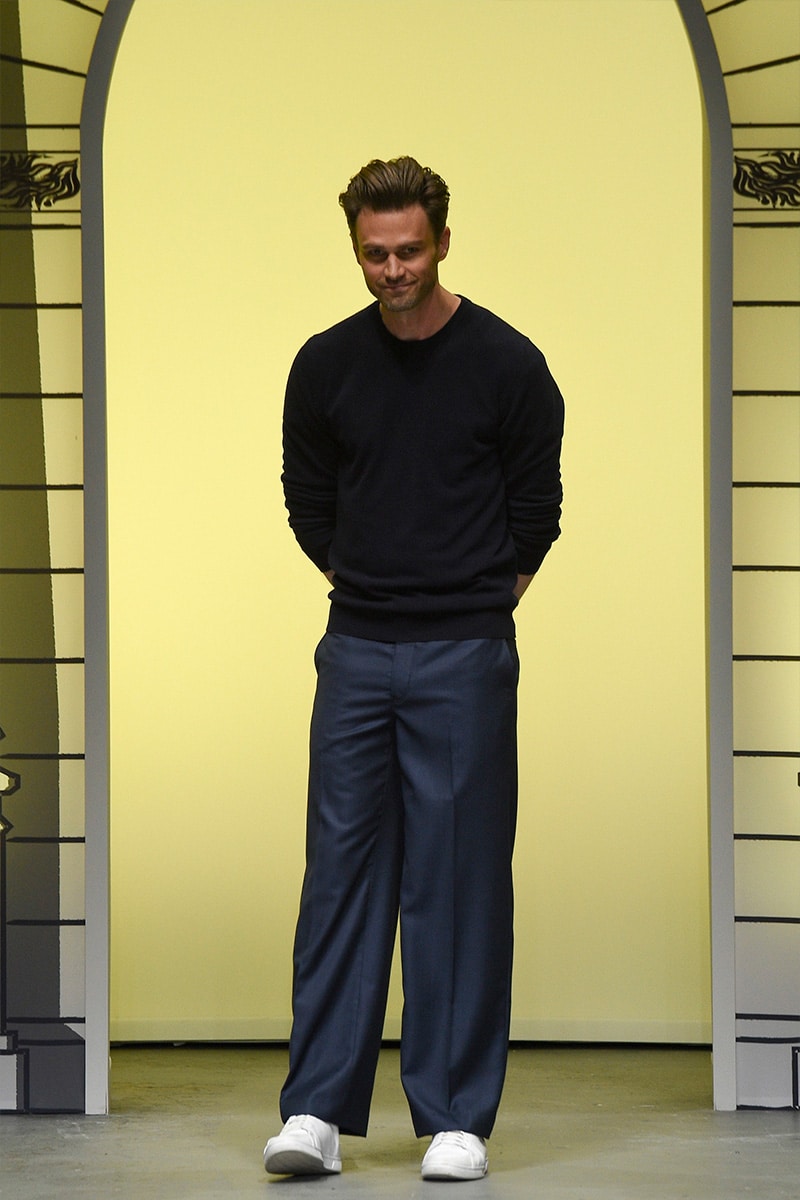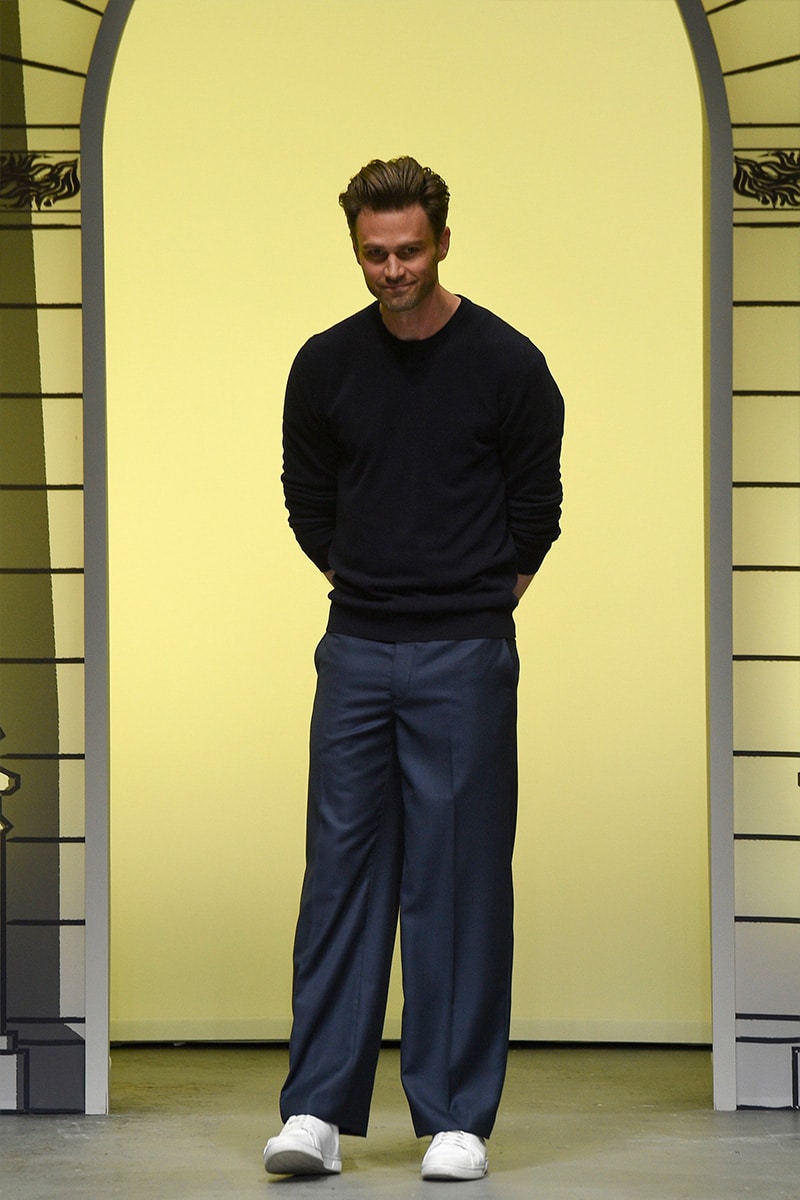 Tiger of Sweden's Spring/Summer seasonal offering takes inspiration from the juxtaposition of Swedish minimalism with the Kungliga Slottet royal palace. The palace was originally modelled on the baroque extravagance of Versailles, but eventually toned down in the planning process to suit the reigning Swedish monarch's stereotypically Swedish subdued aesthetic.
A detailed floral tapestry, reminiscent of William Morris prints, opens the show on suiting and more casual bombers and windbreakers. Worn with a khaki-gold palette of more minimal plain pieces, the marriage of baroque and simplistic is already notable. Model of the moment, Montell Martin at Select, wears the utilitarian zip up vest version of this tapestry print over a classic two piece suit. Other standout prints include a green and cream zebra style embossed fabric and a deep navy and ochre stripe in lustrously draped silhouettes.
Although the classic Tiger of Sweden relaxed tailoring has been carried through from last season's collection, SS17 brings a more casual overall feel with a selection of informal outerwear and shorts. Each look, including formalwear, is seen styled with minimal white trainers and white sports socks throughout, further cementing the alliance of otherwise opposite genres and influences.