After receiving a nomination for the next Goya awards for his leading role in the thriller "Lucas", the actor is enjoying a new success with the new Netflix series, "Feria".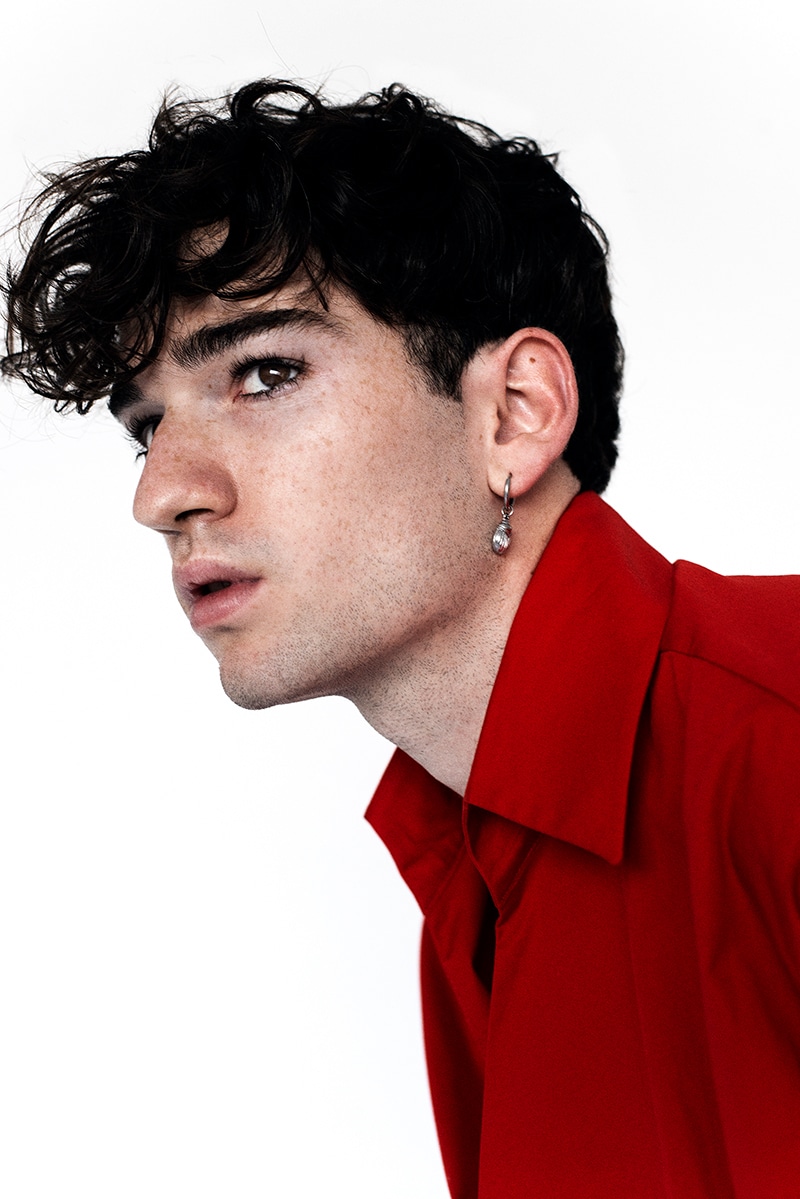 Life smiles at Jorge Motos. He is young, restless and facing a promising future. His career is going through an undeniably sweet moment. Not only has just released an acclaimed mystery series titled "Feria", produced by that streaming giant known ad Netflix, he has also just received countless applauses for his leading role in the thriller "Lucas". The film, directed by Alex Montoya, involves a journey through the darkest corners of a human soul thanks to the portrait of lost and shady characters, forced to live in a hopeless reality. Jorge, with his charisma, has managed to shine between the shadows thanks to the interpretation of the eponymous young man, earning a nomination in the next edition of the Goya awards. And it is that Jorge has shown his capacity of overcoming the challenge embracing complicated and attractive roles. And that's the real deal, that only the brave can conquer them. Jorge is one of them.
I find it very interesting that you discovered your vocation for acting at the age of eight. Do you remember what your first contact with that world was?
My first acting class was when I was eight years old. I can't recall exactly what happened there, what I remember is that when the class ended my mom picked me up and I couldn't stop thanking her for having signed me up. I guess at that moment, something woke up inside me, I remember a very, very beautiful feeling, which I still feel when I perform.
Having discovered your passion at such a young age, I would like to know what role your passion for acting played during such a key stage as adolescence.
When we are children our life, unfortunately, is based on the micro microcosm that is the school and which we conceive as unique and as a reflection of what awaits us outside. Thanks to acting I soon understood that this is not true. Since I was just a kid I have been able to soak up other worlds, other people like my teachers. There is something very worrying that is the absence of education regarding the emotional world at school. Through performing I have been able to develop all my emotional side, I have learned to listen, to release myself, to empathize and to look without judging. Acting has been key in my education and growth.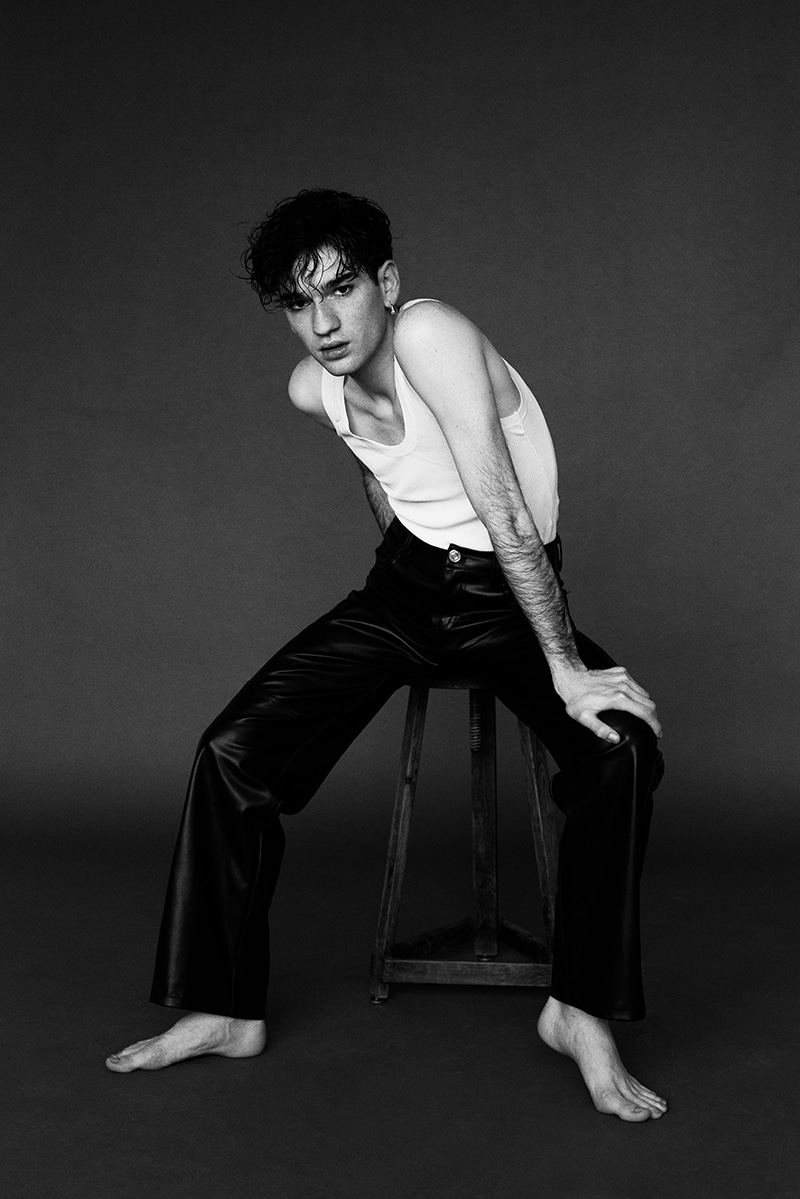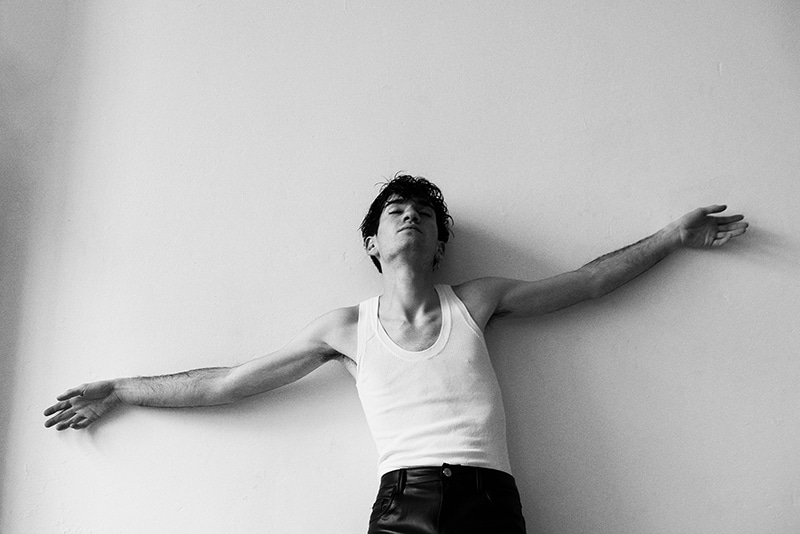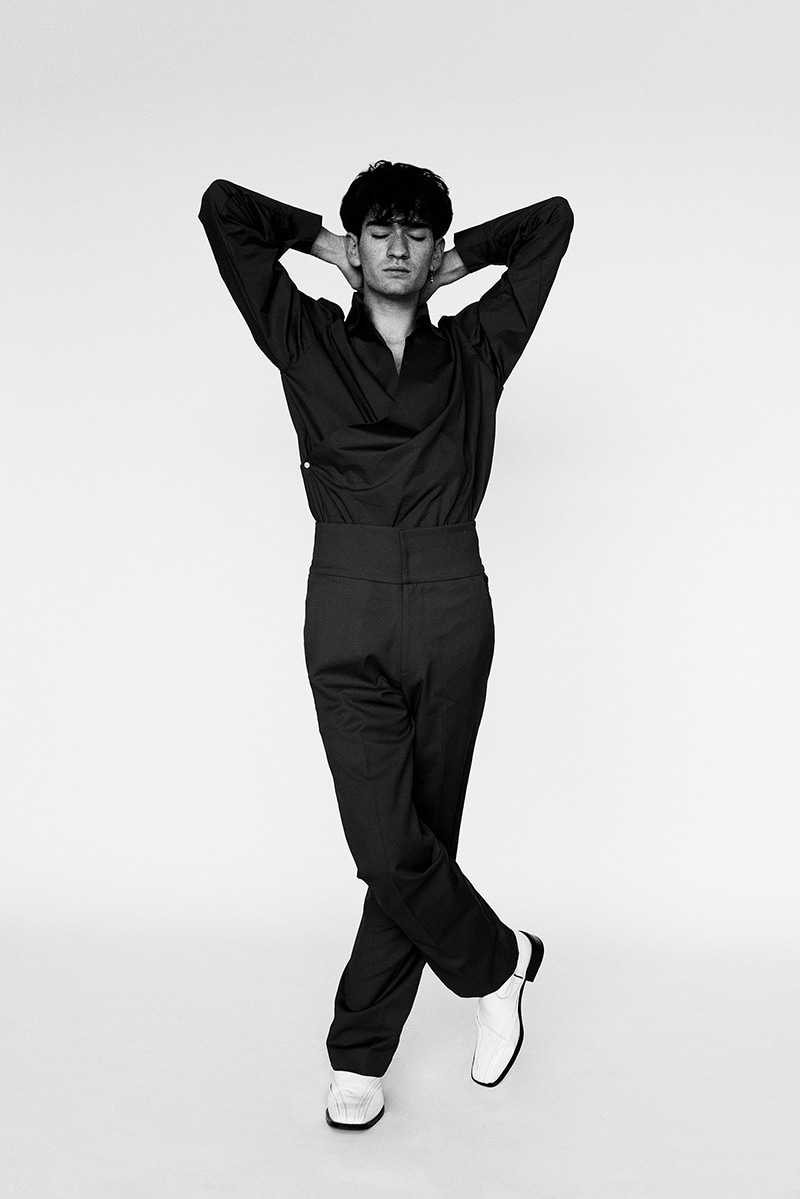 For you, Is an actor born or made?
Both. There is some sensitivity and the need to communicate in an artistic way that is implicit in us, but training is essential, we need a place to investigate and experiment with our tool, with us. A place where you can fail and where success is the least fun part.
You grew up wanting to become a great actor, can you name someone who has been your role model?
My great reference has always been and will be my grandfather, thanks to him and his video camera I began to dream of cinema.
Throughout your career there is a certain magnetism to thrillers, having participated in projects such as "La Caza: Tramontana", "Lucas" or "Feria". What attracts you to this genre?
When I was young I dreamed of making a thriller and as a spectator, it is a genre that has always captivated me. The thriller, like all other genres, requires a great emotional depth so that the story we tell has all the possible truth. In addition, the thriller usually has the implicit need to give the characters a lot of darkness that seems really funny to me. Also, perhaps it was a coincidence, but the more components of the thriller genre a production that I have worked on has had, the more character-building work was required and, for me, that is my favorite part, so the denser that process is the more I enjoy it.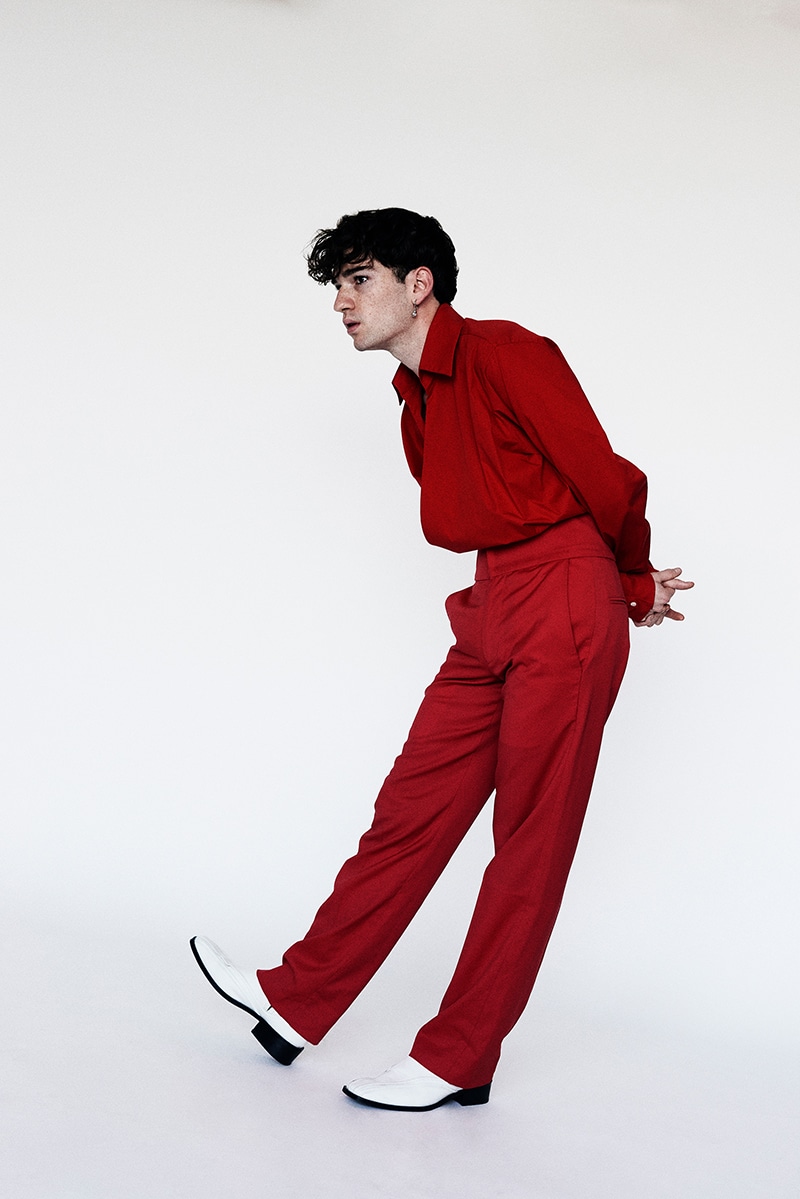 Right now you are experiencing one of the sweetest moments of your career, so far. You have been nominated for a Goya for best revelation actor for "Lucas". How did you experience that moment?
I still don't believe it, I'm a little skeptical, it's something that all actors dream of and that suddenly it's real, feels very intense. I am very happy and very grateful but I still find it hard to believe that it is real.
You say that this project came into contact with you for the first time when you were 13 years old, when you met Javier Butler, who had starred in the short on which "Lucas" would later be based. Do you think it was fate? Were Lucas and you predestined?
It's nice to think that we were predestined. Lucas has been the gift of my life.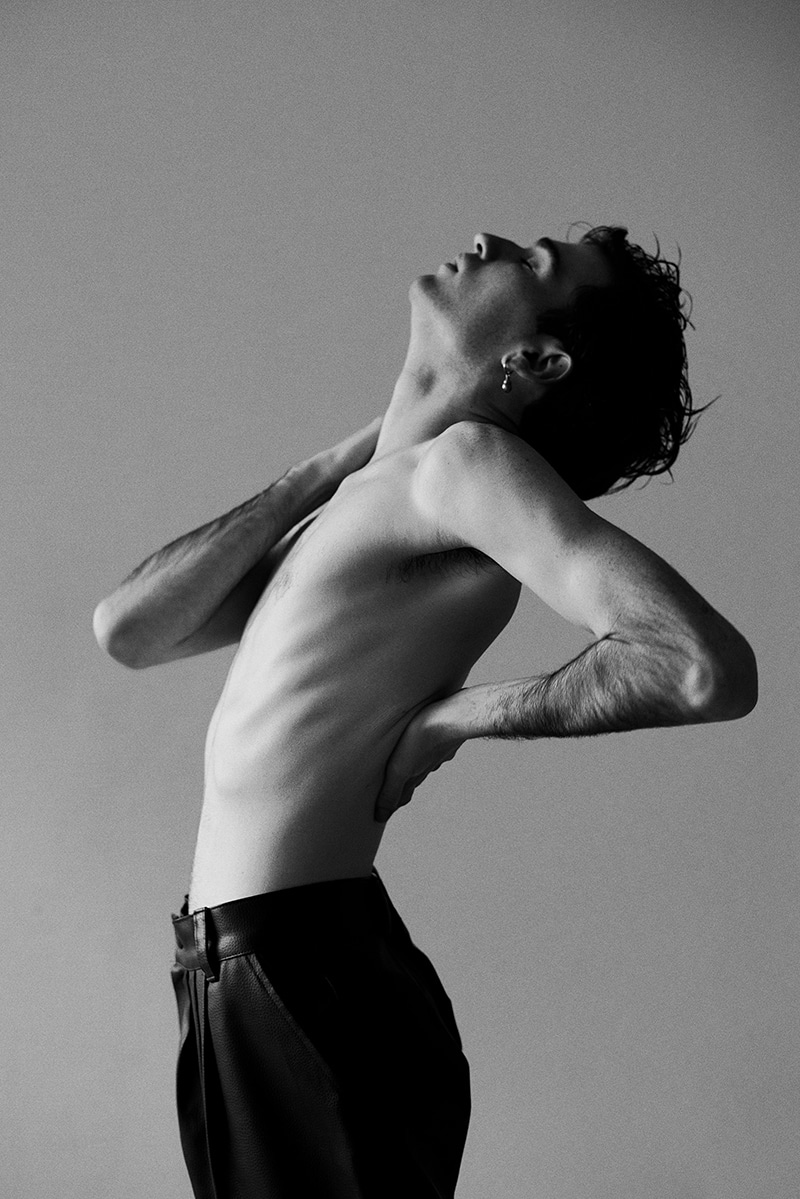 Lucas is a teenager with a very difficult existence, his father has died and a sinister man enters his life who offers him a kind of shady deal. How did you prepare to immerse yourself in such a scenario?
For me, it was a challenge because it is also my first main character. For more than a month I spent every afternoon with Sonia Castelo, my acting coach, inside a bar in Malasaña exploring and analyzing every aspect of Lucas. It may sound a bit crazy but it is true that I got to know him perfectly and there are days that I think of him as a real person. What is he doing right now? (Laughs)
Lucas's universe is full of difficult people who make difficult decisions. Has this character changed your way of seeing the world and others?
Lucas tells the story of the growth and maturity of this boy, a process that I experienced simultaneously with the shooting, therefore, yes, it has changed me a lot, I couldn't tell you exactly what, but it has made me a little older.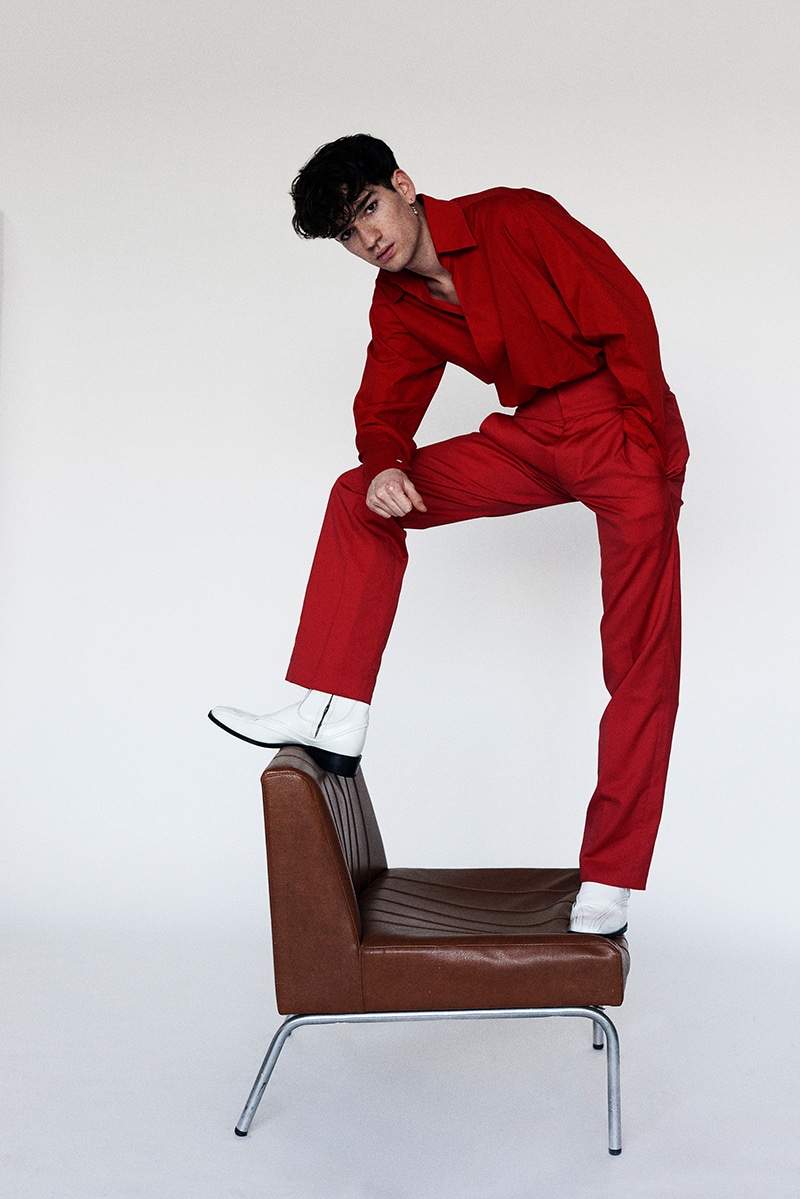 I would like to know what it was like to say goodbye to a character like Lucas, who has brought you so much good.
We shot the movie three years ago but the moment I felt I said goodbye to him was this year, the day of the premiere. Just thinking about it makes me emotional. When I was watching the last sequence I hugged Irene Anula, my mother in fiction and I started to cry, I felt that a cycle was closing, a part of my life, it was very beautiful.
Ahora, acabas de estrenar la serie de Netflix "Feria: La luz más oscura". ¿Cómo llegó a ti éste proyecto?
 Feria llegó a mi a finales del 2020, en plena postpandemia y mediante un proceso de casting normal. Puede sonar un poco intenso pero Feria ha sido un regalazo, nos ha cambiado la vida a todos los que hemos tenido la suerte de estar allí.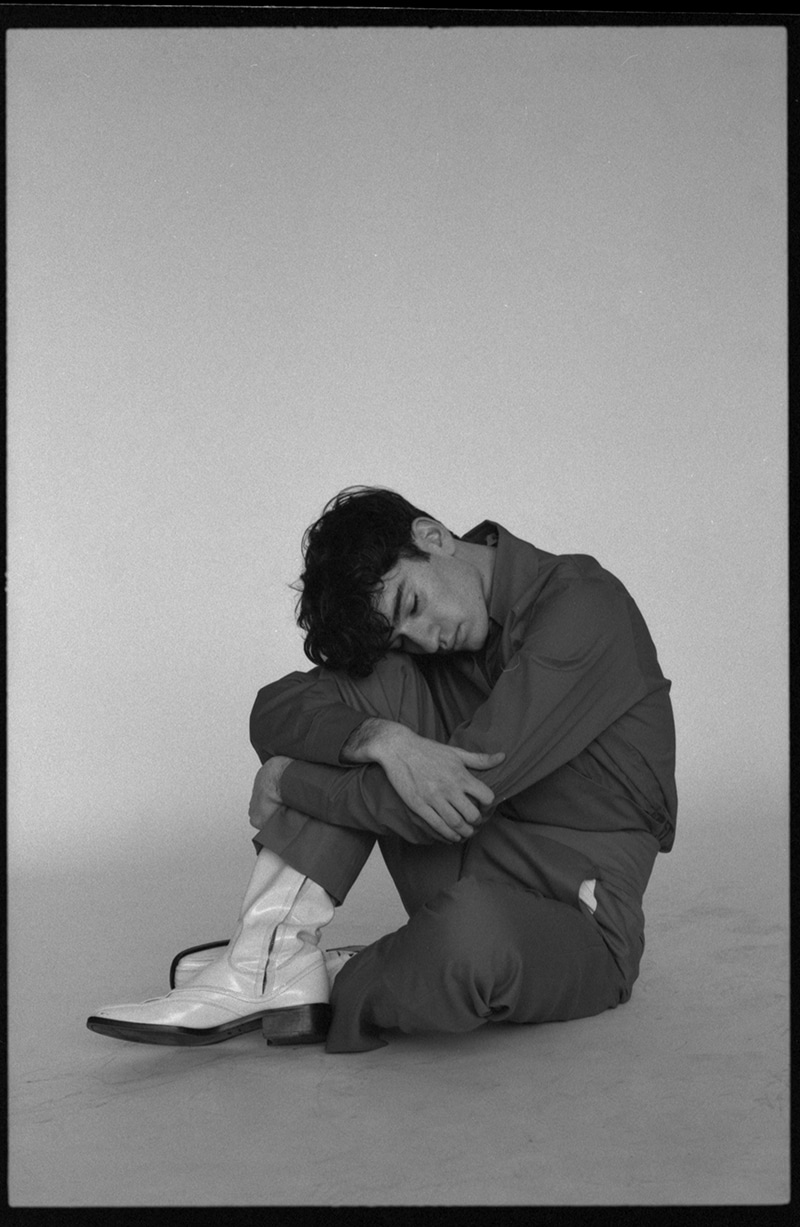 Now, you have just premiered the Netflix series "Feria: The darkest light". How did this project come to you?
"Feria" came to me at the end of 2020, during the post-pandemic phase and through a regular casting process. It may sound a bit intense but "Feria" has been a great gift, it has changed the lives of all of us who have been lucky enough to be there.
A theme that this new series shares with films like "Lucas" is the weight of the past, both our own and others. Is Jorge Motos someone who looks back a lot?
I am deeply nostalgic. I really like to look back, it seems beautiful to me.
It also connects a lot with Lucas for dealing with the issue of absences. In "Lucas" the father was departed, in "Feria" the mother is missing. Having navigated through these conflicts, would you say that those wounds heal?
The wound heals but always leaves a scar. Trying to avoid that scar seems wrong to me, just as it seems difficult to cure them on your own. I have learned that with the lack of emotional education that we have, we absolutely don't have the tools when it comes to facing grieving, to heal you need to go to therapy.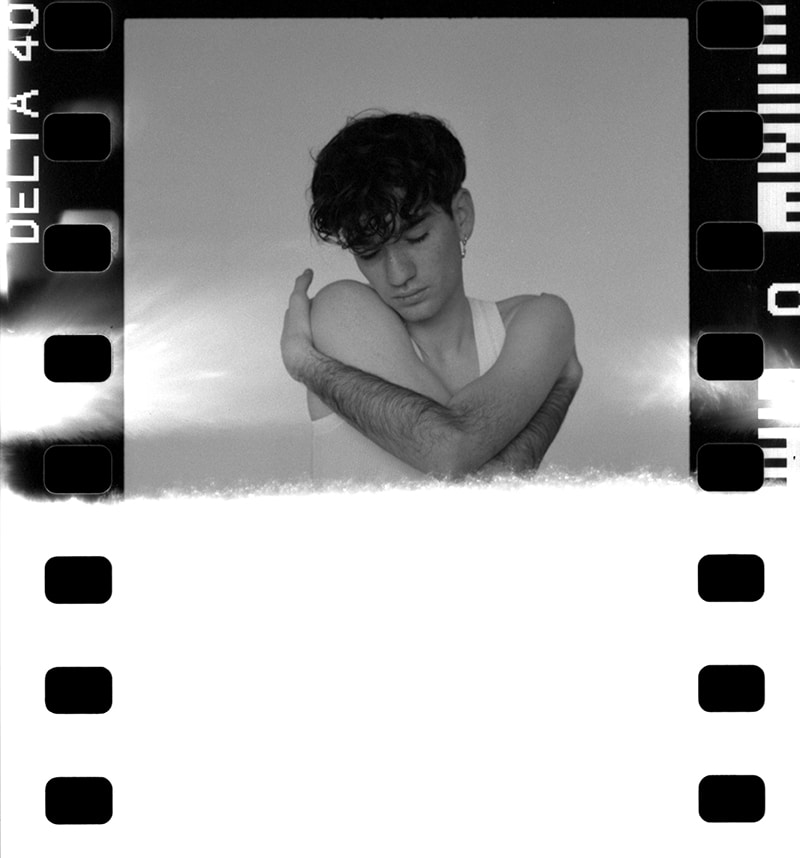 Chisco es andaluz, mientras que tu eres de Valencia. ¿Cómo fue prepárate para cambiar el acento?
Difícil, lo he tratado con el mayor respeto y es lo que más he trabajado en Feria, teníamos a una coach maravillosa con la que en vez de trabajar de oído enseñaba a colocar fonéticamente cada letra. Fue un proceso divertido y duro, ahora amo trabajar acentos y es lo más fácil para construir personajes alejados de ti mismo.
Chisco is Andalusian, while you are from Valencia. What was it like getting ready to change your accent?
Difficult, I have treated it with the greatest respect and it is what I have worked on the most. We had a wonderful coach with whom, instead of working by ear, she taught how to place each letter phonetically. It was a fun and hard process, now I love working on accents and it's the easiest thing to build characters away from yourself.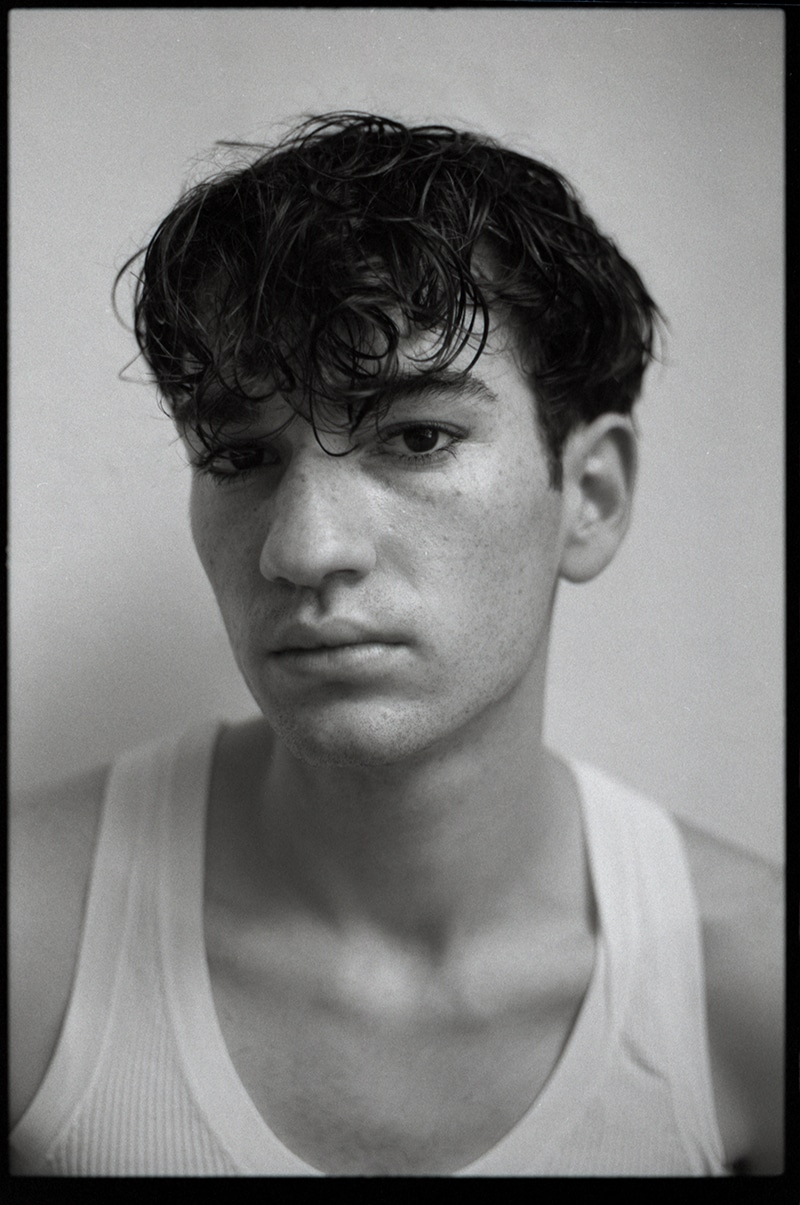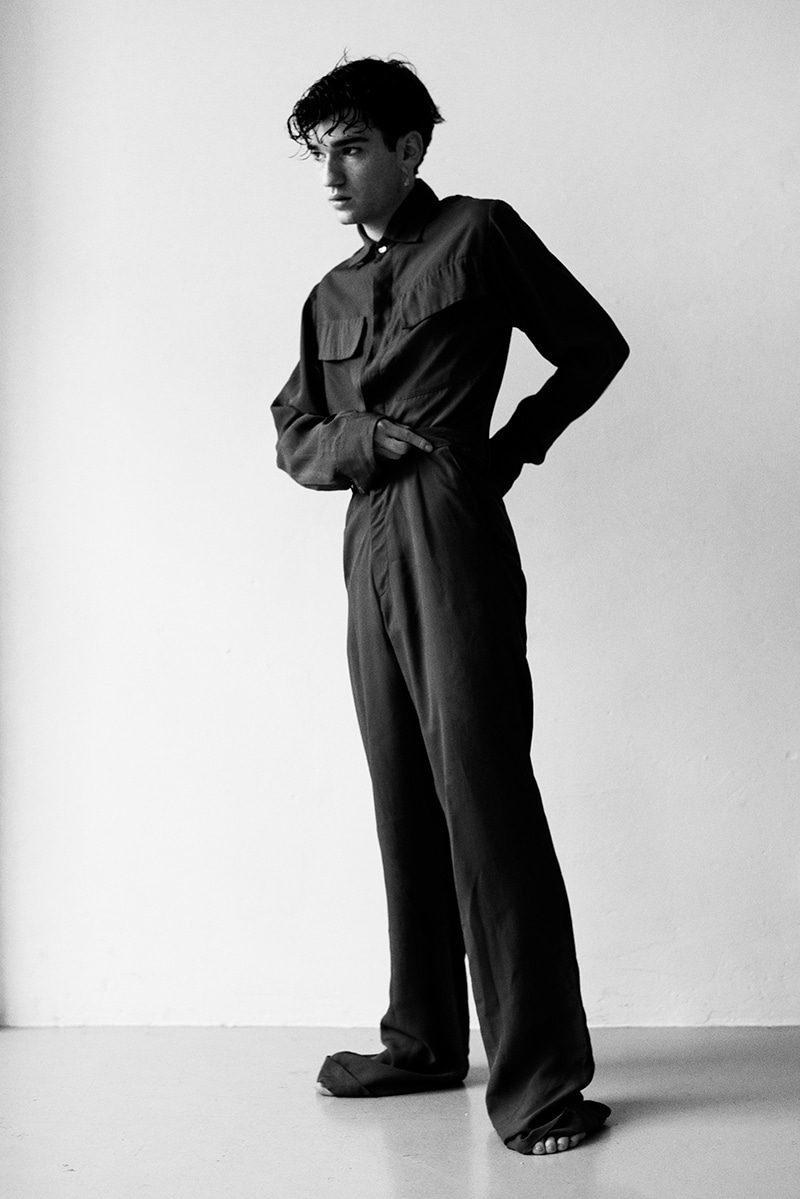 "Feria" has touches of terror, are you a fan of the genre?
A lot. I dream of doing terror and, hopefully, with Paco Plaza.
I would like to know what 2022 holds for you. How do you feel facing this year that has just begun?
I am happy and more eager than ever, open to new challenges and eager to continue learning, I am also very nostalgic, I think of my eight-year-old self frequently, he would be freaking out. I have a new project that I can't talk about yet and I'm tremendously happy.
Credits:
Photography by Erion Hegel @erionhegelkross
Talent: Jorge Motos @jorge_motos
Agency: Uno Models
Styling: Blend Showroom and Mans Concept Menswear
Interview by Juan Martí @sswango