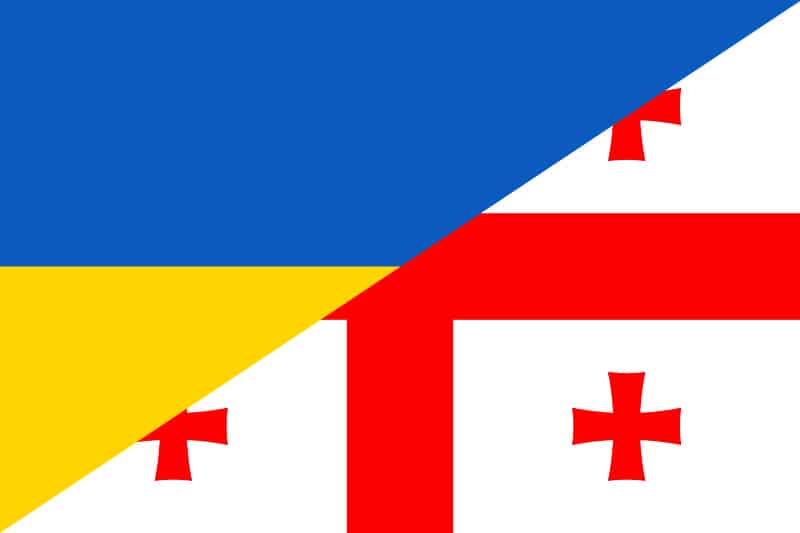 An unprecedented cultural event showcasing exhibitions, performances, panel discussions and other activities will be held in Factory Tbilisi and other special locations around the city. The Culture Week Tbilisi was created in support of Ukraine and organized by Sofia Tchkonia (the founder of one of the most significant fashion weeks in Eastern Europe – the Mercedes- Benz Fashion Week Tbilisi), Eugene Bereznitsky (curator, collector, and founder of the Kyiv Art Week International Festival and the Kyiv Art Fair) and Serge Kerbitskyi (art expert, who's been promoting Ukrainian culture and art, organizer of the various charity events).
"The brutal ruthless war raging in the heart of Europe is much more than a quest for new territories – it is a battle of opposing ideologies, of tyranny and freedom, of past and future, of darkness and light. As culture is a light-sword that has been at the forefront of social change throughout ages, the idea of the event is to talk about the painful reality of the present, in which we still are fighting against colonialism and imperialism. Culture and its representatives have always been at the avant-garde of societal change and have been heard even through the cannonade of war. It is ever more relevant now, during full-scale russian invasion in Ukraine, which is a part of an all-encompassing imperialistic war, from which Georgia is also suffering deeply – since 2008. In the name of will, power and strength, the people of Georgia, Ukraine and a multitude of other countries will join forces in a cultural melting pot – together with the artists, designers, musicians, curators and media insiders from all over the world to show the importance of freedom, democratic values and truth."
The first names of participants include – The Quatro ballet, DZ'OB BAND (Ukrainian electroacoustic ensemble), Fungus (Tbilisi-based queer art collective), Arsen Savadov (Ukrainian conceptualist photographer and painter of Armenian descent) and many others to be announced further.
When: 3-7 th November
Where: Tbilisi, Georgia.