"Here comes the young,
the new generation
You are the only ones
You are the only ones
who can make a change"
(The Scorpions, New Generation)
The provocative song of the German heavy band well introduces my state of mind during the last Polimoda Fashion Show in Florence.
The event took place on June 15th on the occasion of the 92nd edition of Pitti Immagine Uomo. Villa Favard, headquarter of the School, hosted the best menswear and womenswear collections by final year students of the undergraduate course in Fashion Design.
Guided by Danilo Venturi, Polimoda's Director, this event celebrated the completion of a four-year course of study mentored by Linda Loppa.
We have chosen six names, six designers to watch, six promises of the future of fashion.
SOFIA MOLLBERG – MENSCH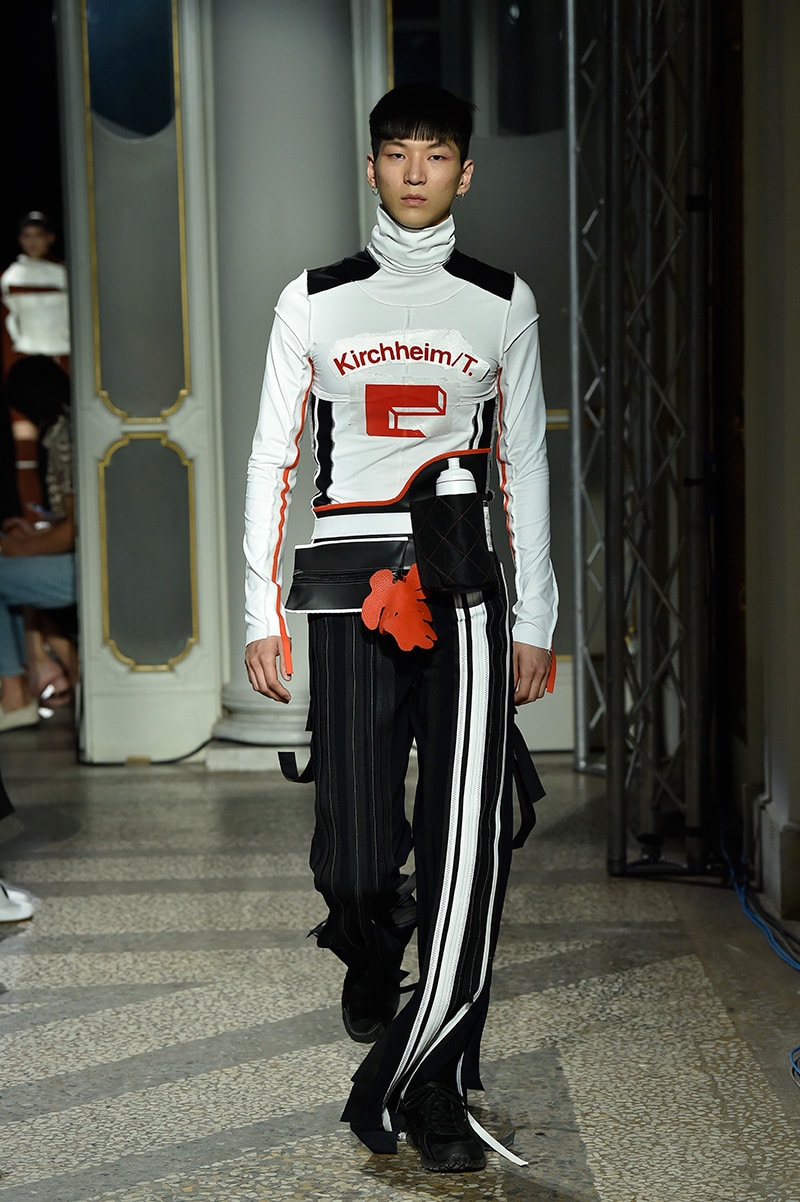 What is the ultimate man? What is the ultimate man: the integrity of the human, Mensch, or physicality and strength? Looking at the stereotypes of menswear and masculinity, Sofia used the lens of American culture, of geeks and jocks, to ask this very question. Broken molded forms reflect corporeal expectations of Dionysian adolescent boys, and suits cinch as much as garments swamp the body with ill- fitting ideas of identity.
FEDERICO CINA – VACUUM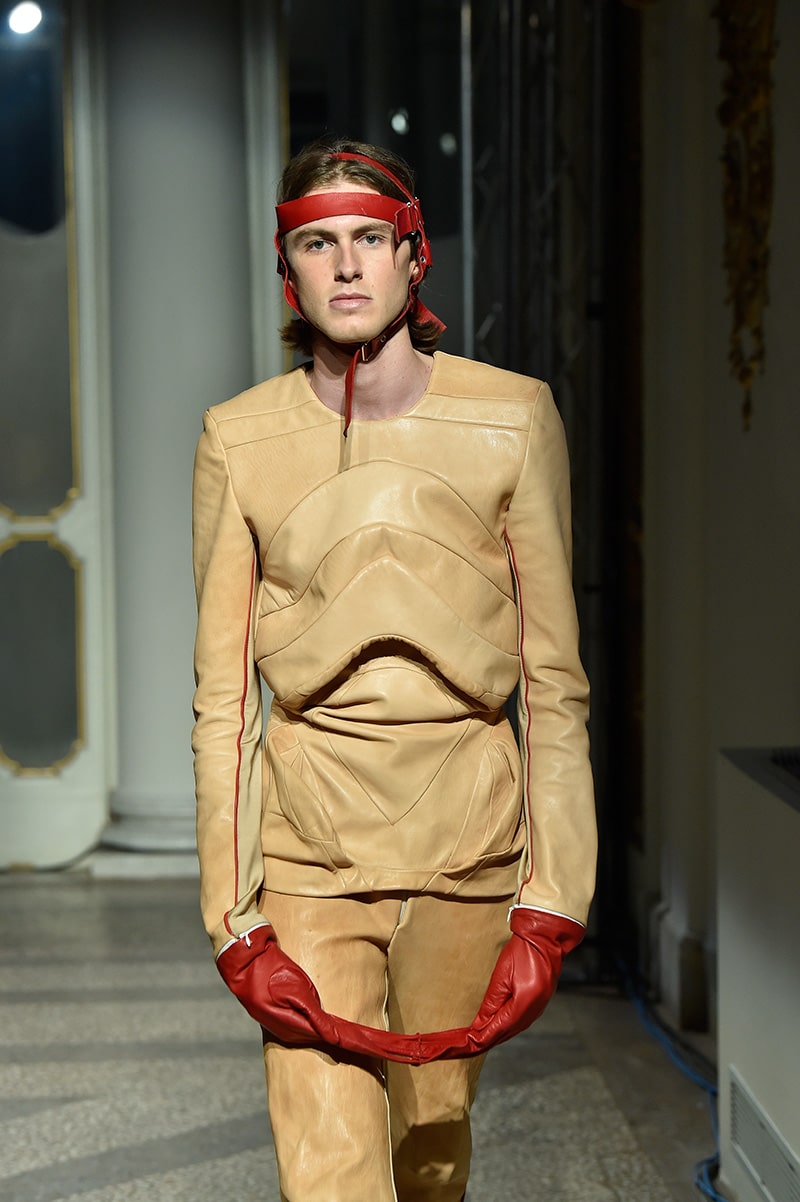 Slim bodies of the Chav generation wear leather garments with cuts and volumes exasperating their anatomy, in a suffocating vacuum effect. They are fragile and strong, and their masculinity is never questioned, yet their lonely bones press against the fabric. White skin shapes the edges with powder pastels in lilac and blue, leaving a message of hope, tenderness, and perhaps revenge.
ILARIA TOSTI – THE CHARMING MAN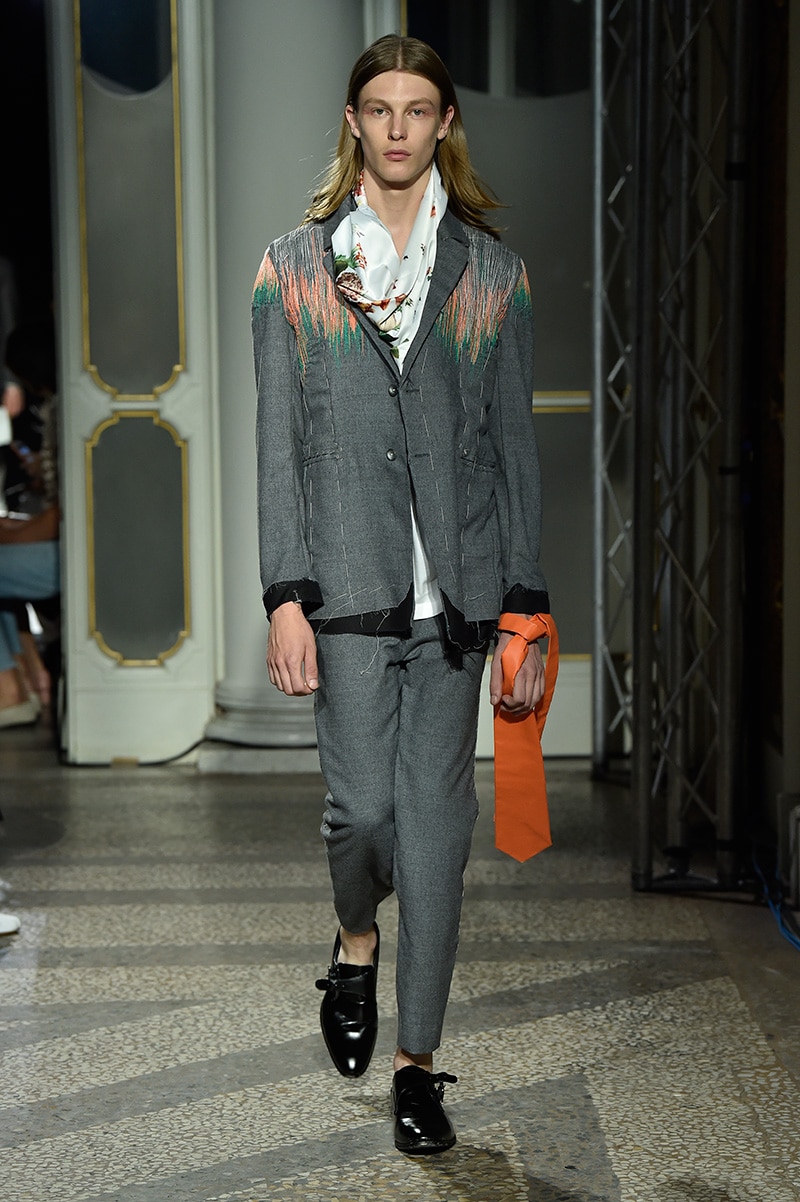 Ilaria's passion for everything vintage is funneled into her collection that re-enacts the style of young Londoners in the 60s and 70s. Tailored jackets with cuts reveal their interior structure, and the silhouette of a parka is revisited in knitwear and shirting fabric. Indeed these vintage garments are re-designed with different fabrics and different cuts, and thus reborn into new icons.
OLGA VASYUKOVA – NO SEX IN THE URSS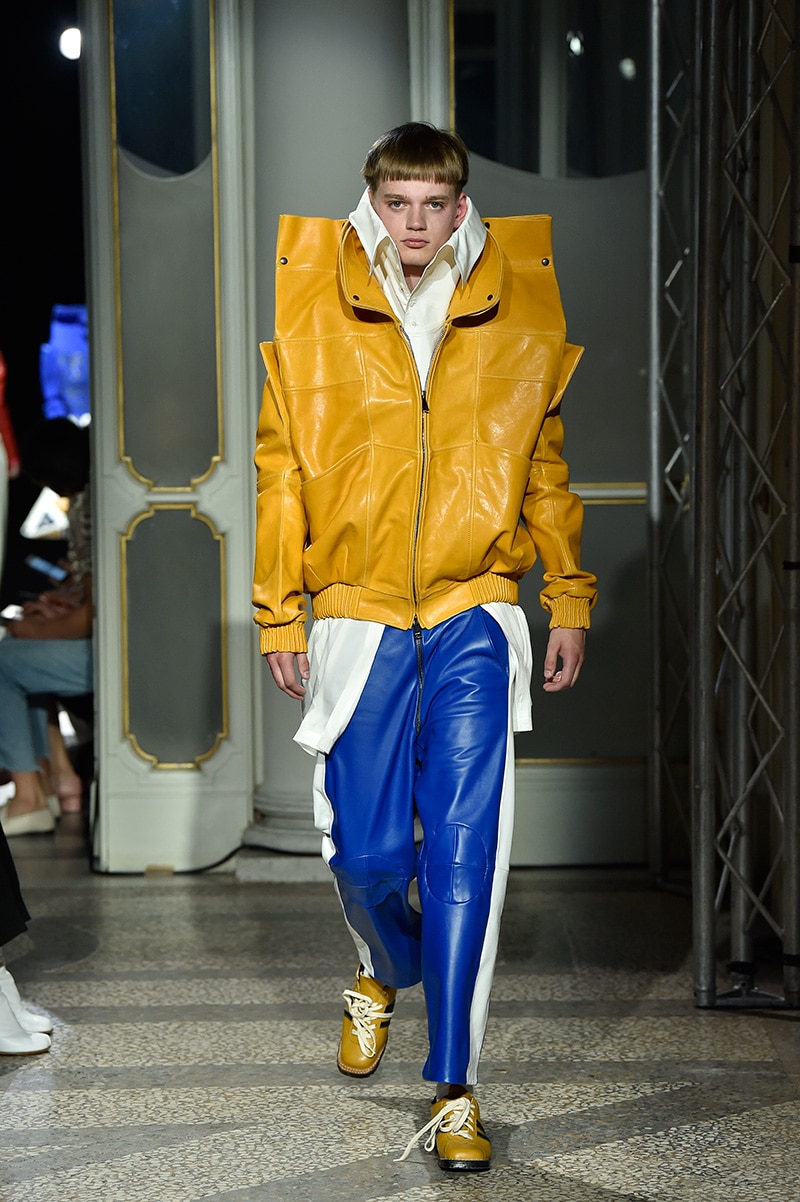 Beyond the now common and one-dimensional representations of her culture, Olga shows her childhood when her family had to queue for their daily necessities, when the only thing most children could buy was milk, and when she had the best fun! It was in these queues where she met her friends, played games, and formed her fondest, coziest memories. Tetra pack shoulders and puffed nylon layers warm her soul despite the stark reality that was Perestroika.
MAXIMILIANO RUELAS – JUCHITÀN DE LAS MUJERES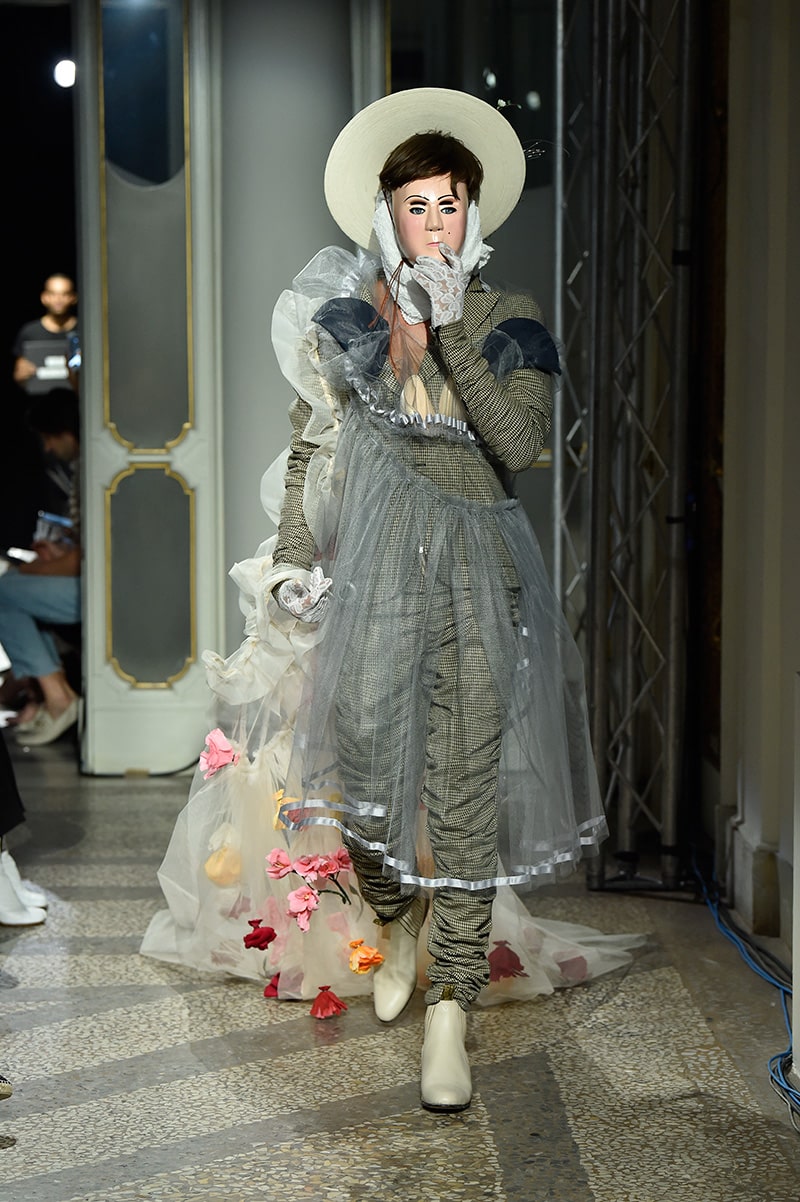 When Spain colonized Mexico, elements of traditional culture were celebrated and remained, some were appropriated, and others transformed by introduced religious doctrine. With a post-colonial view, Maximiliano used hand-pleating, embroidery and huipile-like garments from Mexico's past with large dresses of tulle lining as ghosts of introduced law. White-face masks that are still used in traditional dance today show what is now a uniquely blended culture, syncretism, and that true strength comes from individuals and the free relationships between peoples.
LAISHU LIN – KANON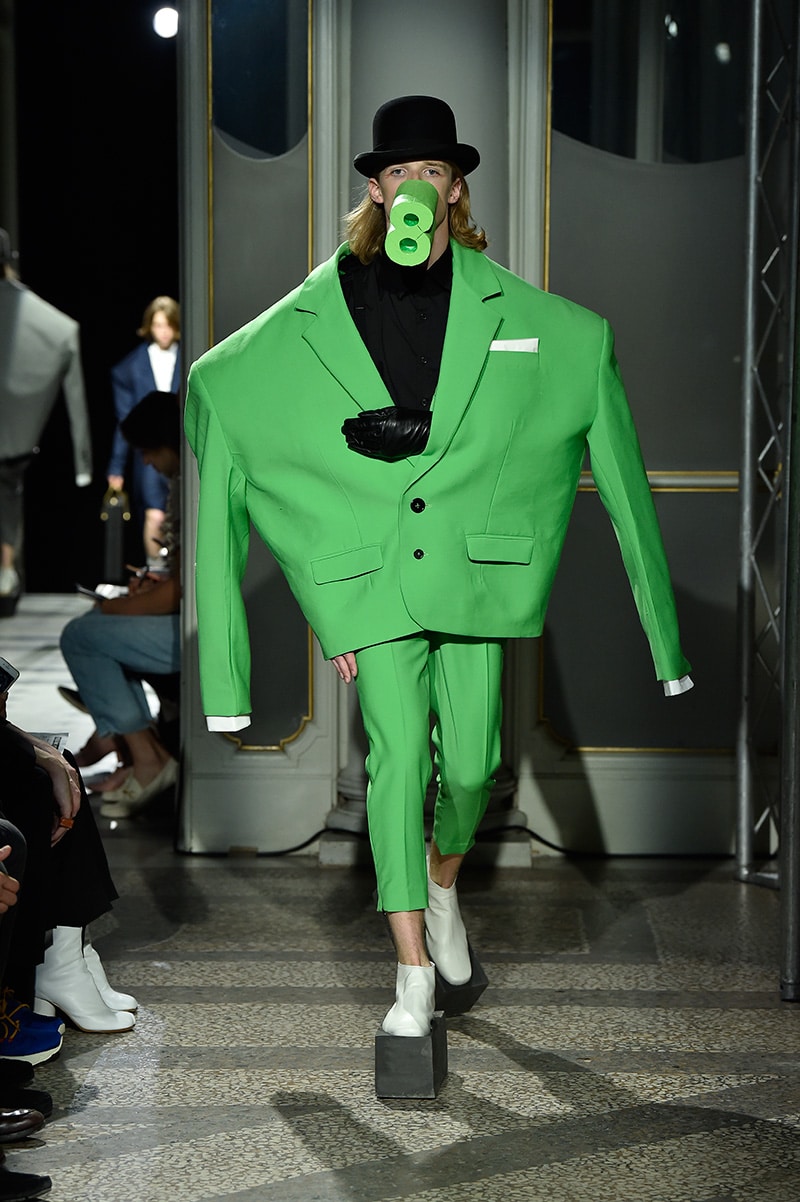 Inspired by Freud and the hundreds of theories that followed, this collection reinterprets classical men's clothing by shifting their focus points. In a game of optical illusion, sartorial silhouettes see their traditional lines moved, stretched and distorted with a different visual perspective. Prospective forms and polyester prints contribute this hyper-realism, while red, blue, and green hide subconscious thought under primary color.