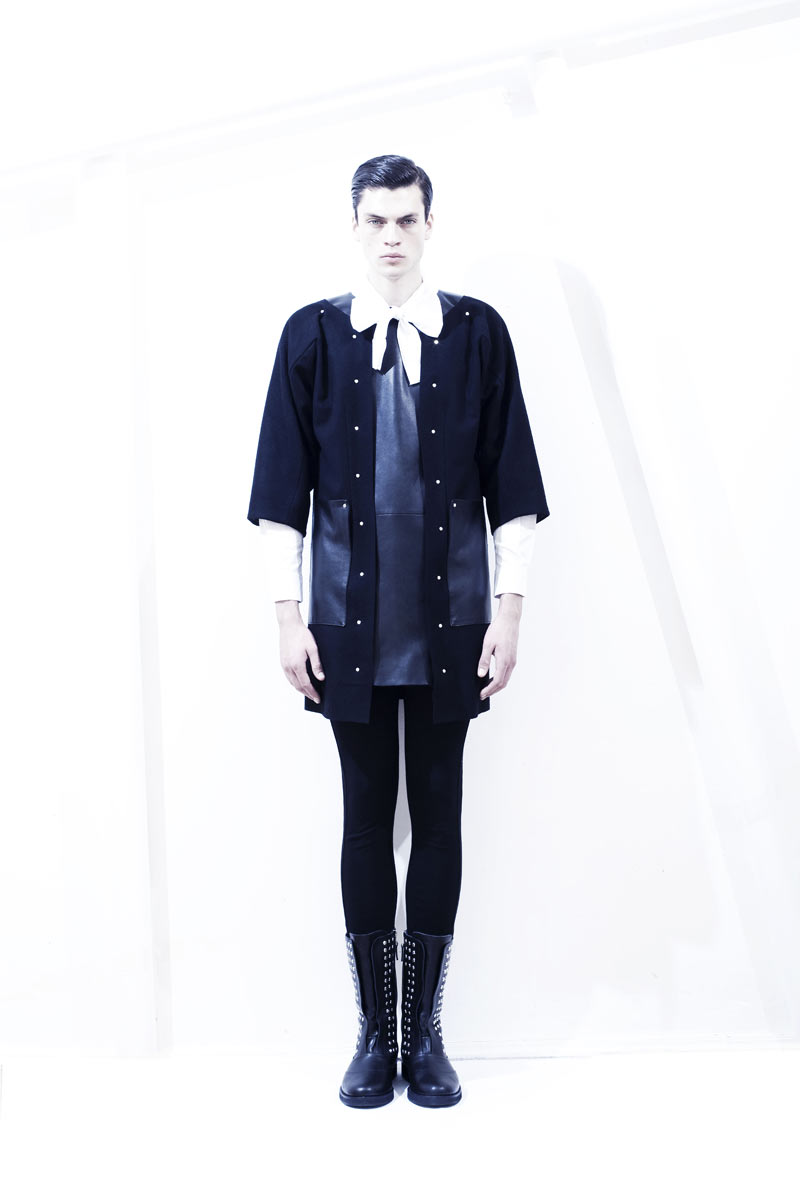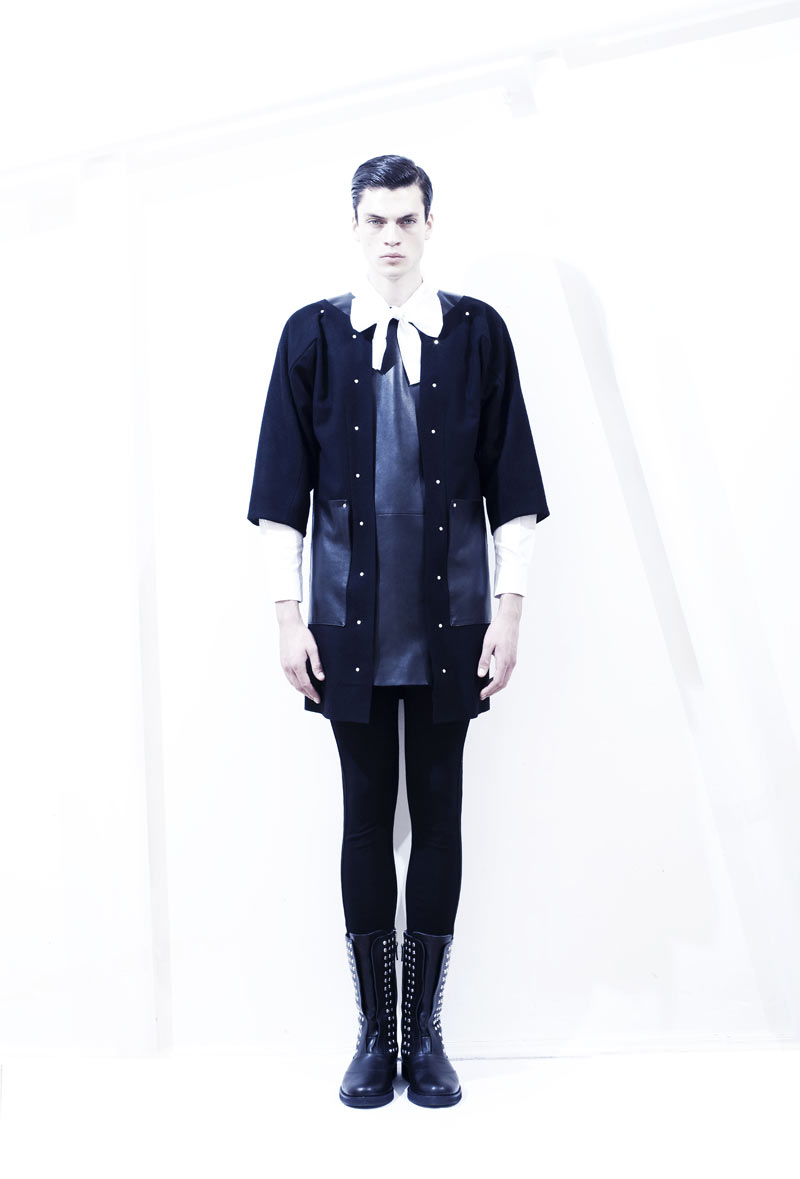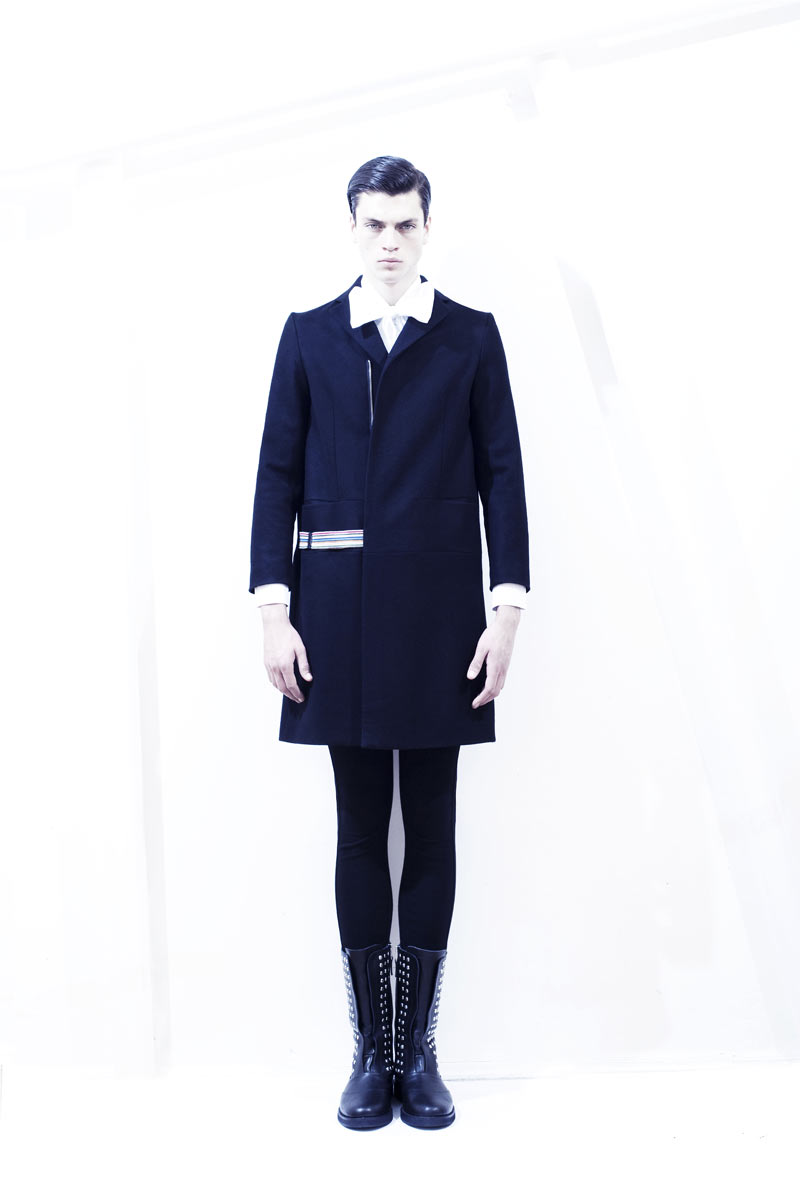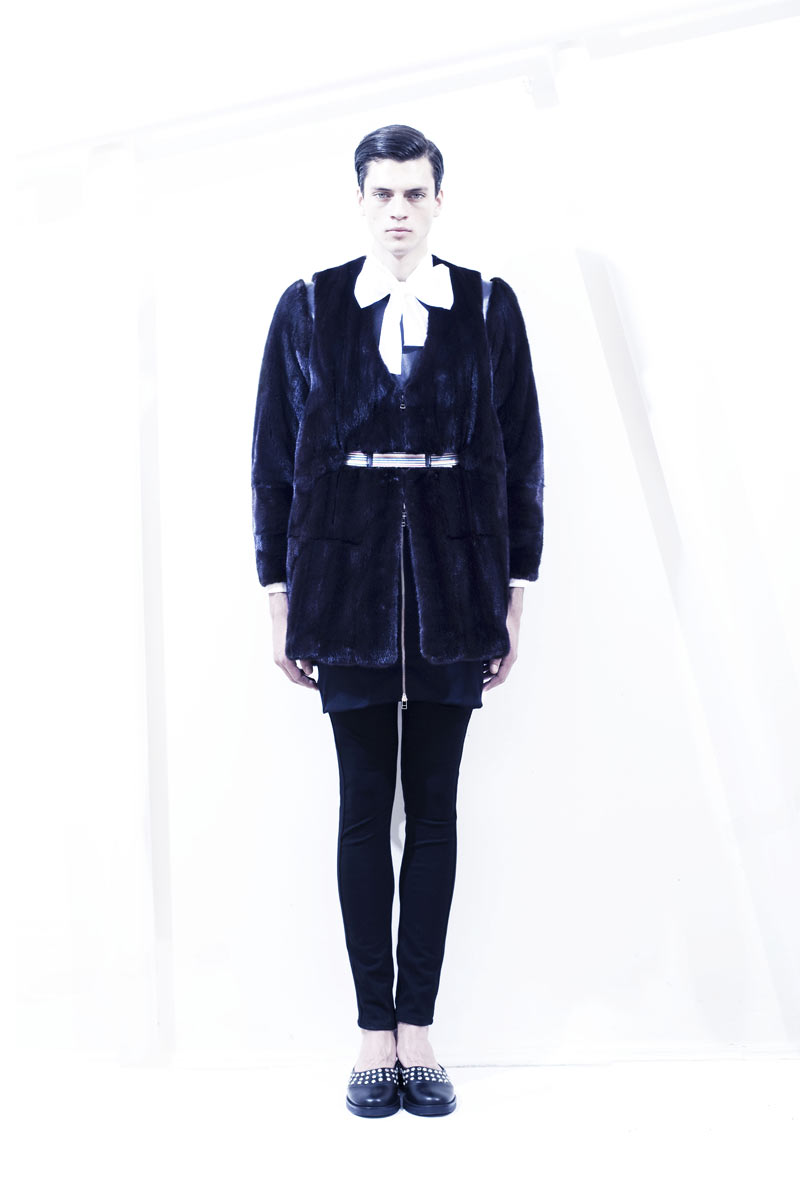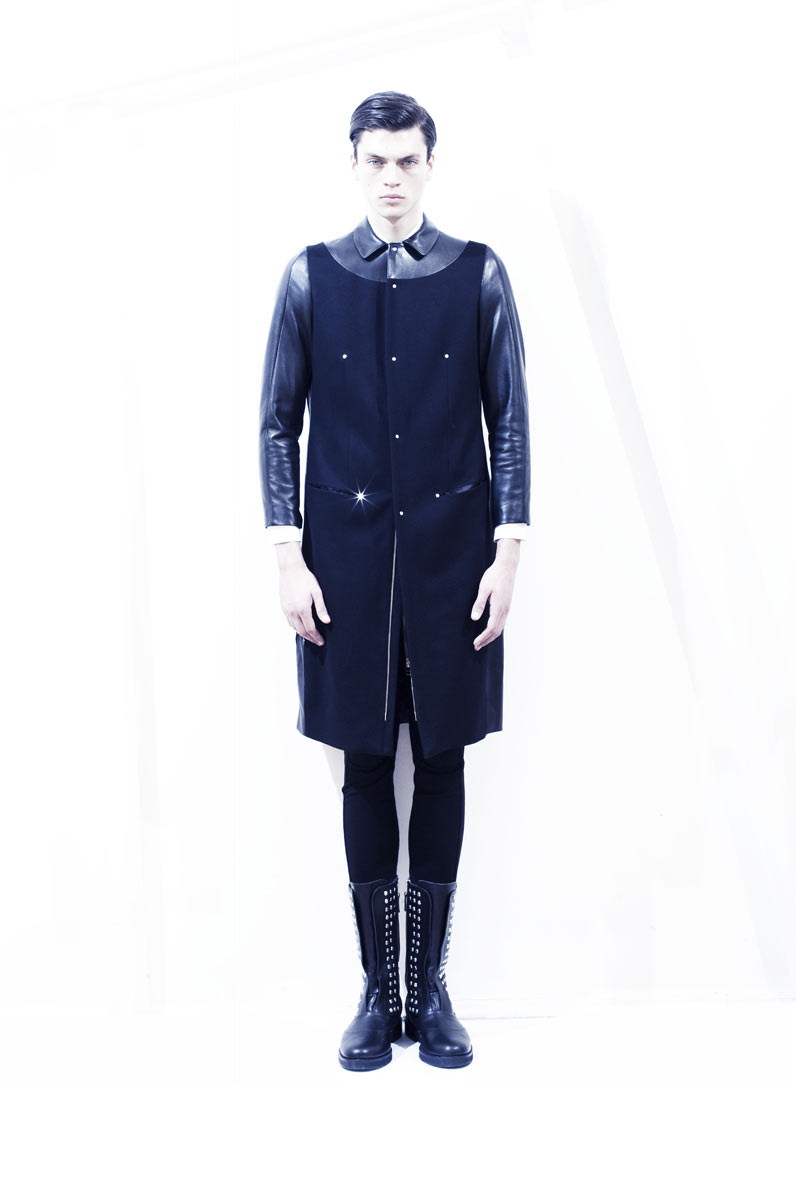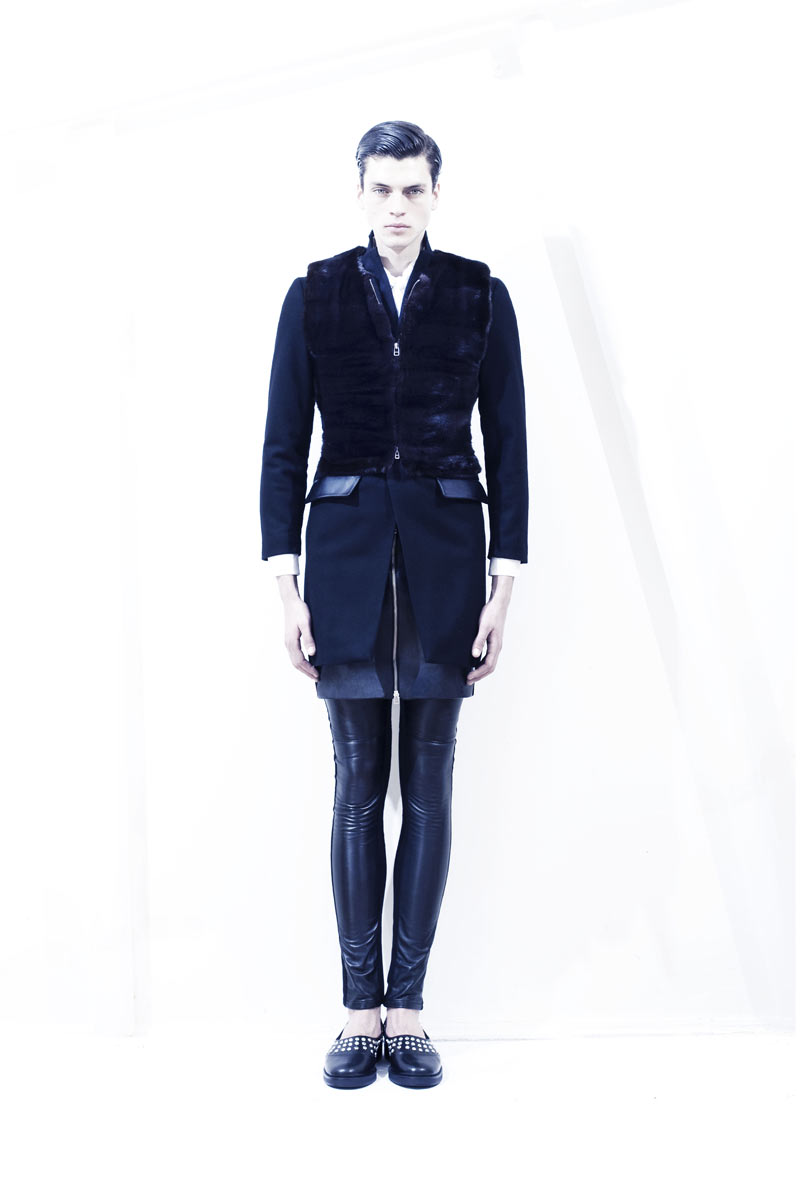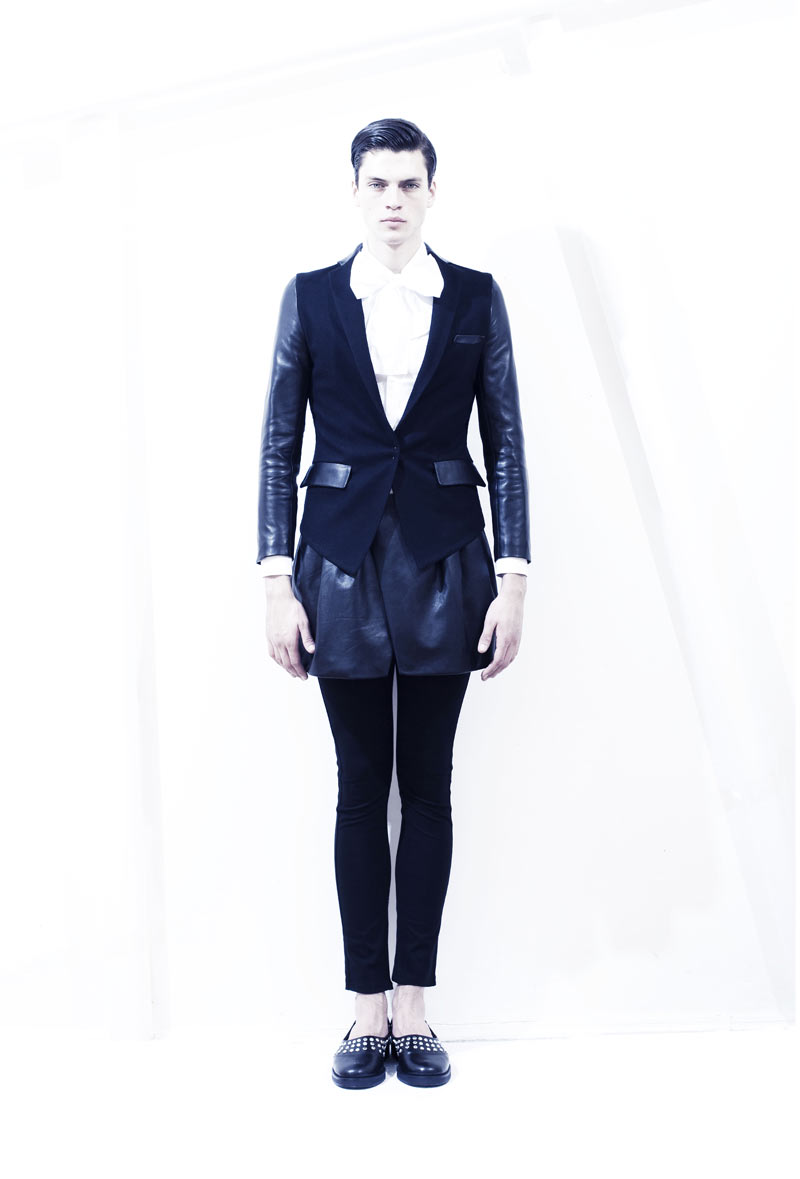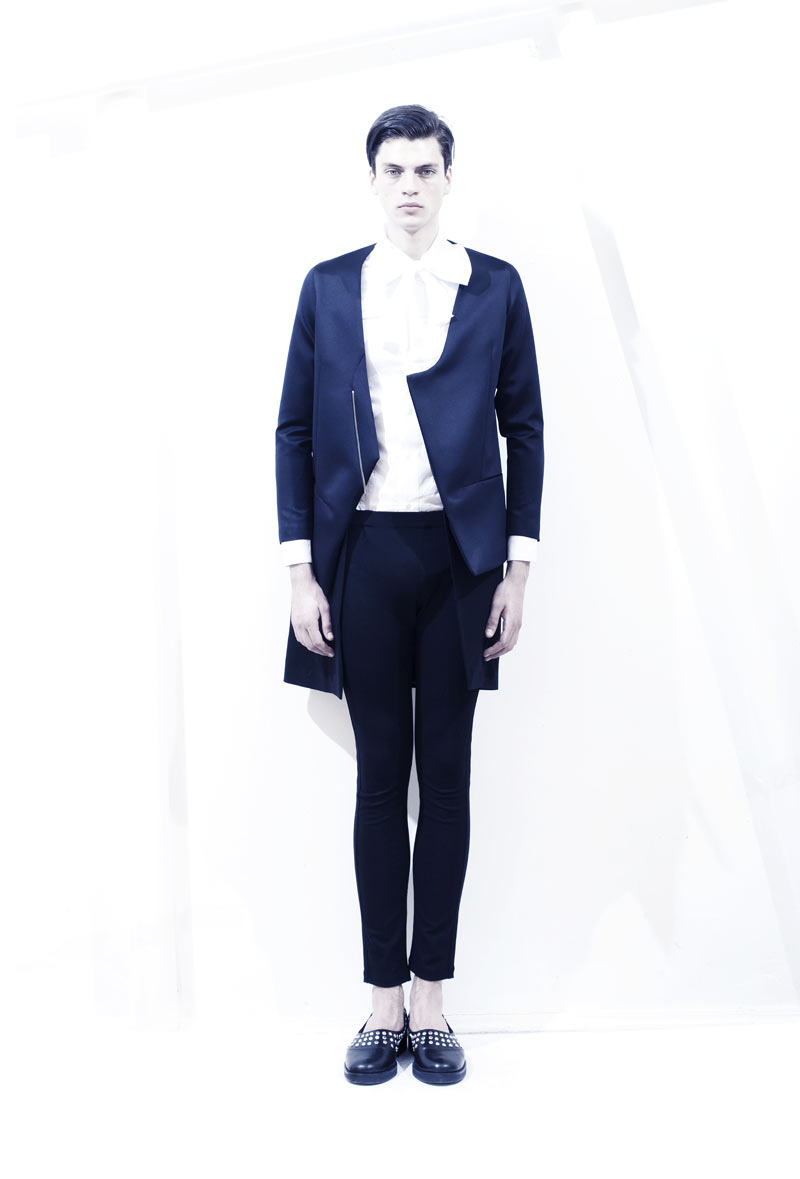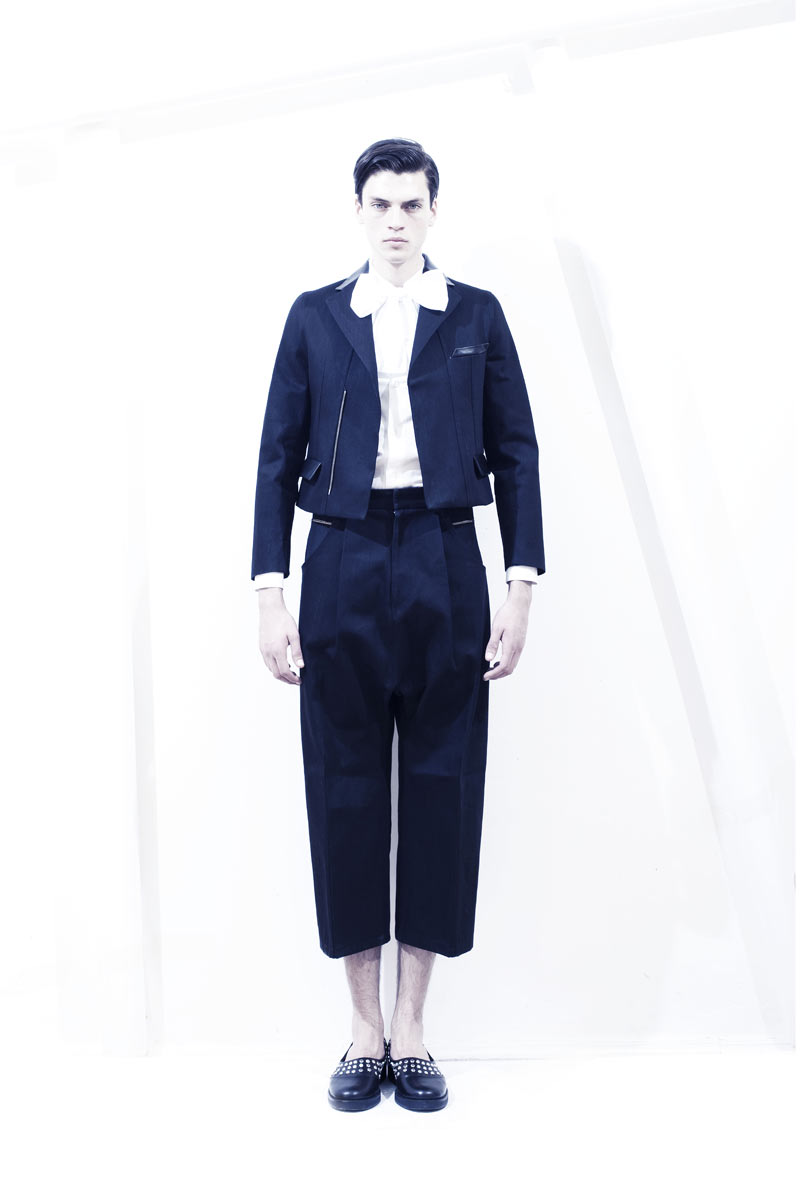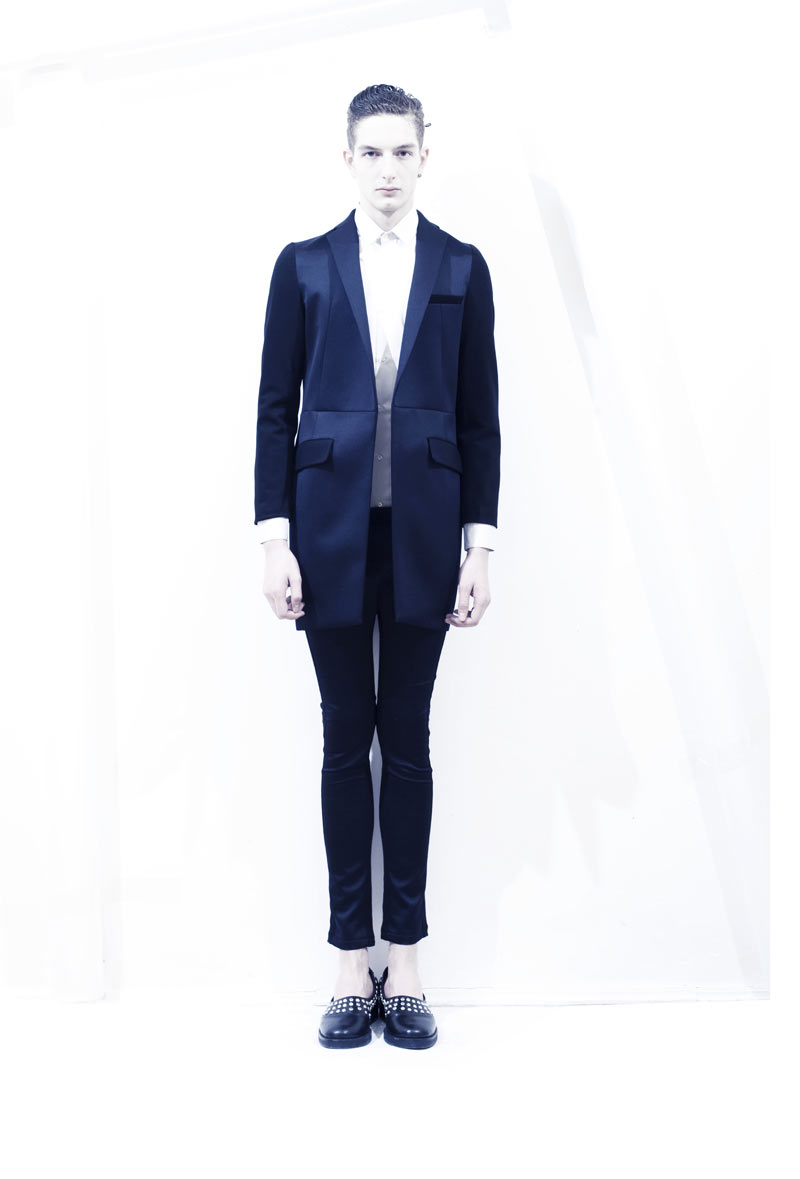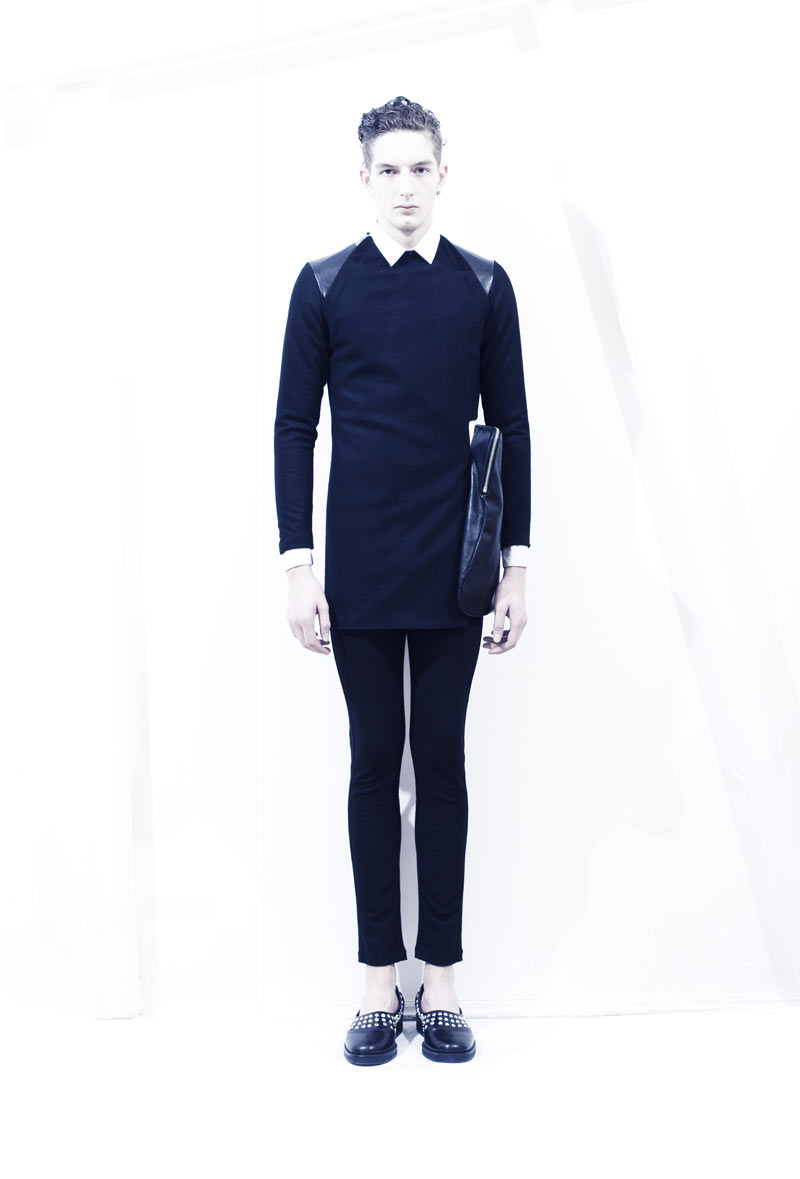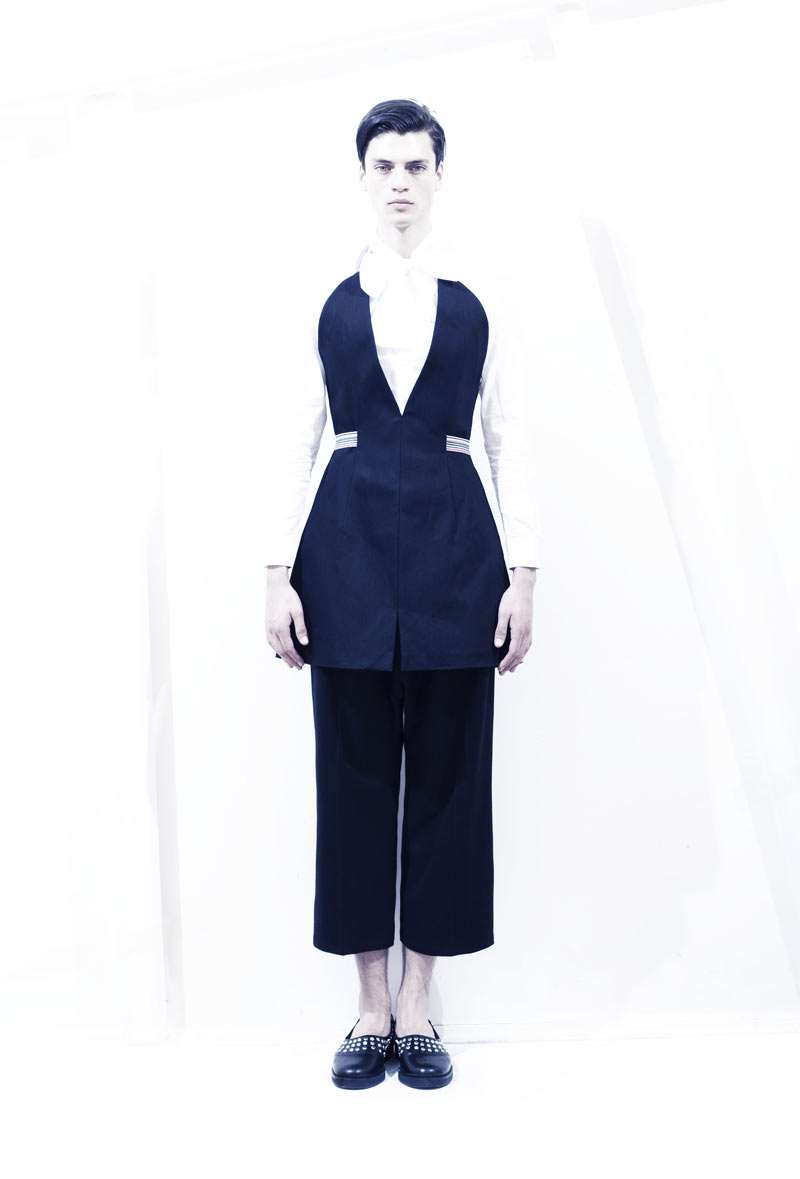 Silviu Tolu & Kaan Tilki  photographed by Tibi Clenci for the Fall/Winter 2012-13 lookbook of t w e n t y (2) t o o.
Entitled "Victoire: la mort lente de l'esprit", the collection is characterized by designer Mihai Dan Zarug's very personal approach to fashion. Inspired by the dark atmosphere of Claude Chabrol's cinematography, Zarug reworks the ups and downs of his personal life in this highly unique collection, as well as the pressing urge for freedom, and the need for individuality and self- assertion.
The forms appear to be rigid at first, an impression that is quickly loosened through the soft, fine materials used, such as lamb Nappa, mink fur and water resistant wool. The clothes create a second skin—not only metaphorically speaking—that protects the wearer from environmental influences.
Black dominates the collection, which is characterized by various materials and layering on jackets, shirts and trousers, and where leather and silk come against wool and cotton. The wide torsos call forth the shape of a masculine armor, juxtaposed by rather feminine cuts and pleats. These are then joined together with form fitting pants to create an unusual and ambivalent look. White collars and light colored elastic connections complement the dark color palette of t w e n t y (2) t o o.