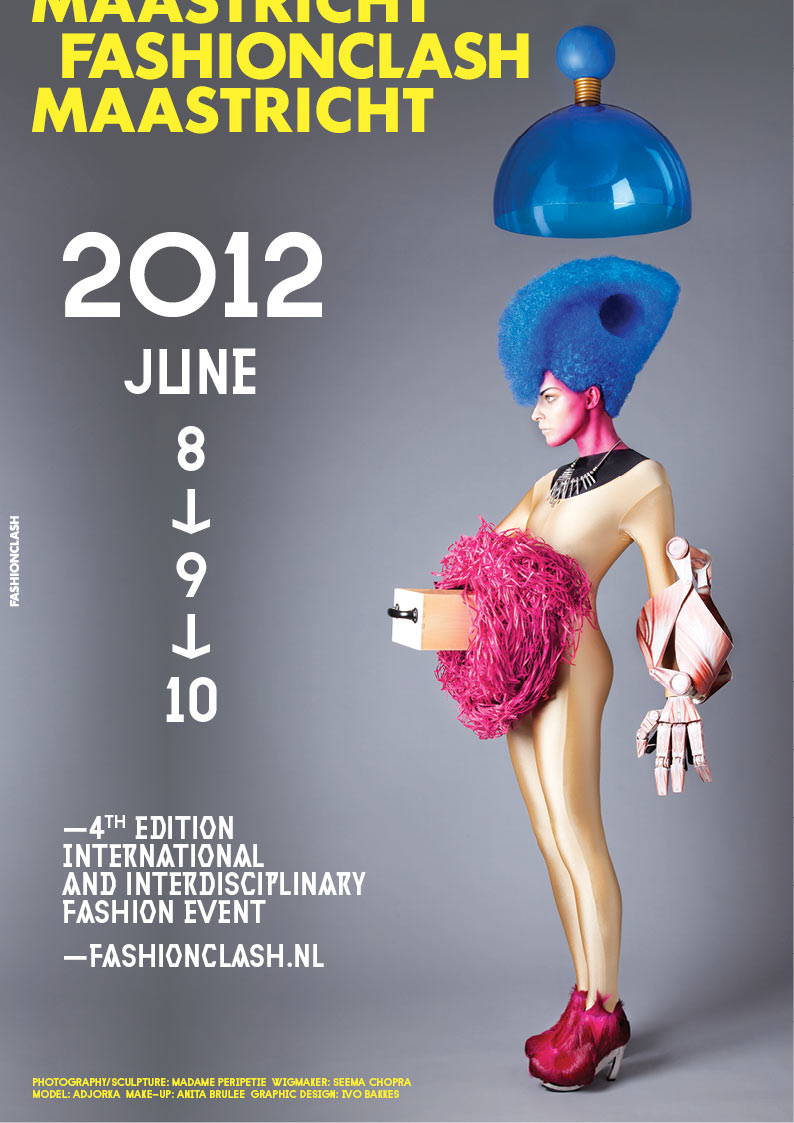 As the name implies, FASHIONCLASH creates a 'clash' around fashion. 'Clash' stands for an inspiring encounter of different designers, disciplines and a diverse audience. Promising photographer Madame Peripetie brought the work of a number of talents together and the result is the eye-popping campaign image.
Save the date for the weekend of 8th until 10th of June that will be all about the 4th edition of the fashion event FASHIONCLASH Maastricht!
FASHIONCLASH Maastricht is a unique platform where 'young' and talented designers and artists can present their work to a diverse international audience. For visitors this is a unique opportunity to discover new talent, make contacts, and to get inspired by the art of fashion in the broadest sense of the word. Since then more than 400 talents from all over Europe have enjoyed the FASHIONCLASH platform.
If you want to be a part of this unique event you apply unti February 17th.
Download the application forms here: http://fashionclash.nl/?p=2621