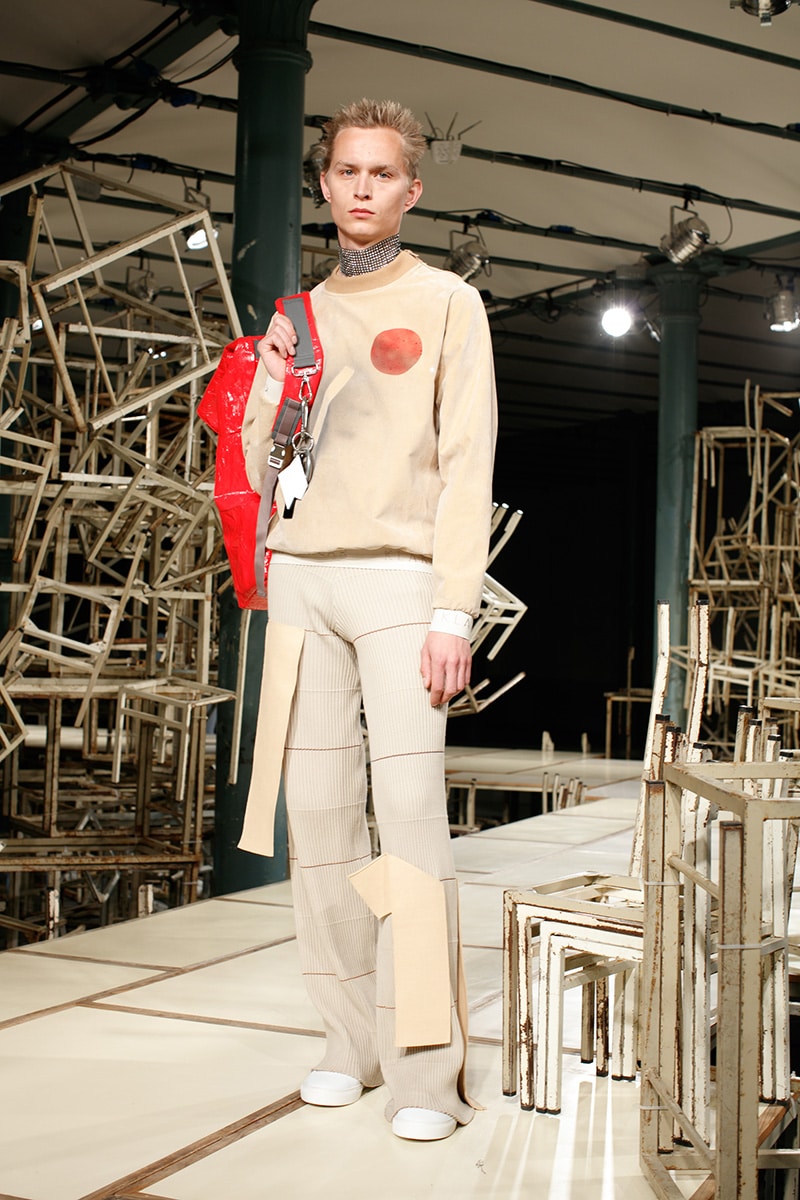 Today, what is the meaning of the word sustainability? In short, it is the development condition able to ensure the present generation's needs fulfillment without compromising the possibility for the future ones to achieve their own. Present and future merged in a single brand, K L A R STUDIO.
Alexandre Marrafeiro, Andreia Oliveira and Thiago Carneiro are the three young promises founders of this collective that aims at embodying the spirit of a sustainable tomorrow through a conscious today. Bounding three award-winning creators with different backgrounds and perspectives in the fields of fashion, design and visual arts, K L A R absorbs and projects this universe to a new audience.
We met them in Porto, on the last day of the FW16-17 Portugal Fashion. The Collection they present preserves the sophisticated and modern aesthetic of the previous ones. All the items are a reworking of basic pieces that involves the use and recycling of materials such as faux leather and corduroy from abandoned shops and factories. The final result is a love meeting with the new nomadic avant-garde, K L A R is the essence of the contemporary.
Fucking Young! – Hello Guys! How are you? Let's break the ice… Who and what does the brand KLAR STUDIO want to represent?
K L A R STUDIO – We always felt drawn to our social environment and into understanding it and responding quickly to it's needs. Saying that, representing the psyche and body of the contemporary youth, educated, aware of social issues and causes.
F.Y! – An adjective to describe K L A R STUDIO style.
KS – It's kind of limiting choosing one word to describe K L A R, but if we had to choose, maybe endless.
F.Y! – How do you mix your three different personalities to create your items? Is it hard to find the right compromise?
KS – We've been working together for quite sometime now, we learned and we are still learning to compromise and to efficiently work as a single identity, although we have a common goal, the way we, as individuals, manage to approach matters, differs. It can be tiring, get us all set up at the same time, but it's also and mainly a plus. It is what makes K L A R.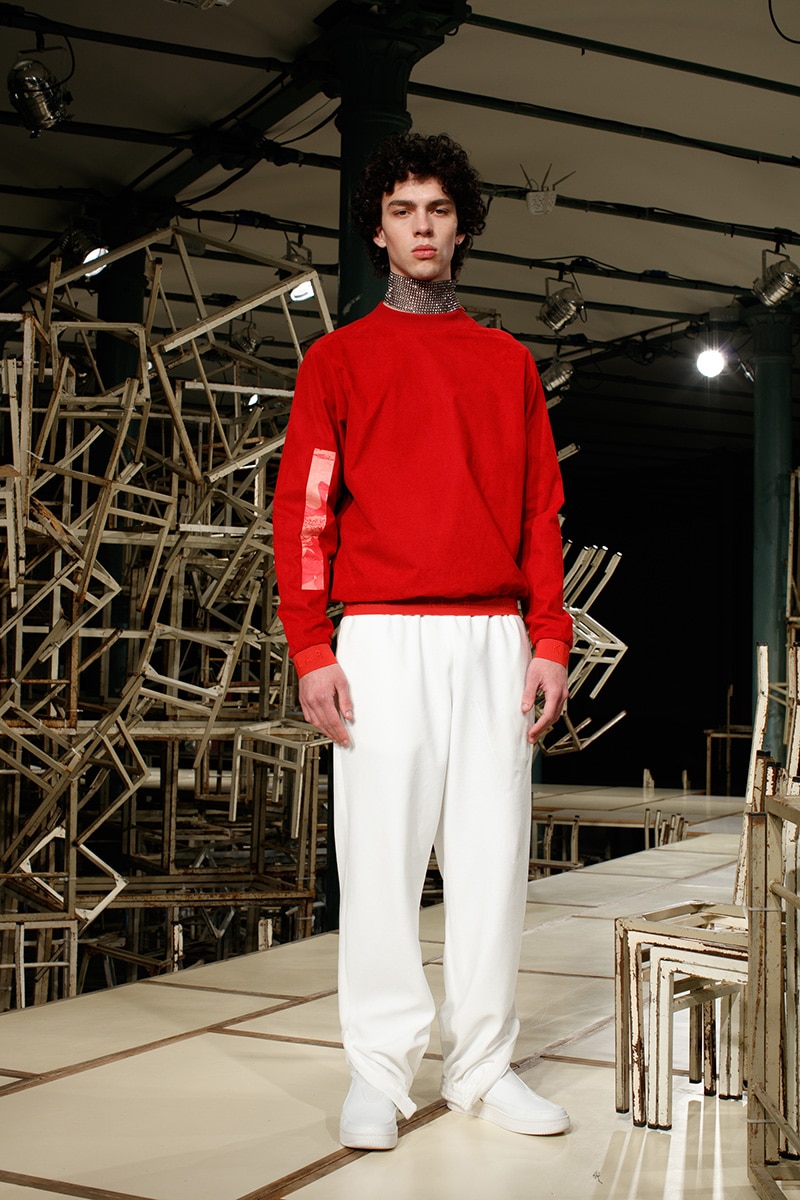 F.Y! – What it means to be emerging designers today?
KS – Definitely being fast, overpass the pace. We live in world of speed. It is imperative to think ahead.
F.Y! – Bloom is the platform created to add value to the work of young designers during the Portugal Fashion. You presented your collection for the 2nd time just now. What does it represent for you?
KS – We are growing with Bloom, it is our base, at a point we can say it belongs to our core.
F.Y! – How and what is the fashion in Portugal in 2016?
KS – Fashion in it sense and mainly continues to be a miss guided subject in Portugal, and 2016, although better, it continues to be as it always was, hollow. Luckily, there've been some growth with small niches, educated with a real interest in fashion, but also able to articulate social, cultural and political influences, driven. For us this is fashion in 2016.
F.Y! – Do want to speak about your FW16-17 Collection?
KS – We can say it is our most personal collection and, at same time, less egotistical. We were very considerate in our environment and people and animals that belong in it, The small niches referred previously, were a reference, as well Tiago. The deep music world, posters, it was a response we felt needed, and ode per se, to the exciting underground youth culture in Porto.
F.Y! – Which is the most representative item?
KS – The prints and the spray paintings, it isn't an item, but a high point for us.
F.Y! – A more personal question…What could you never give up in your life?
KS – Our family, animals, friends. They are a real base support for us, without whom it was impossible to make K L A R happen.
F.Y! – As usual, the last question. According to you, what is really FUCKING YOUNG!?
KS – A tank of fresh sparkling water.