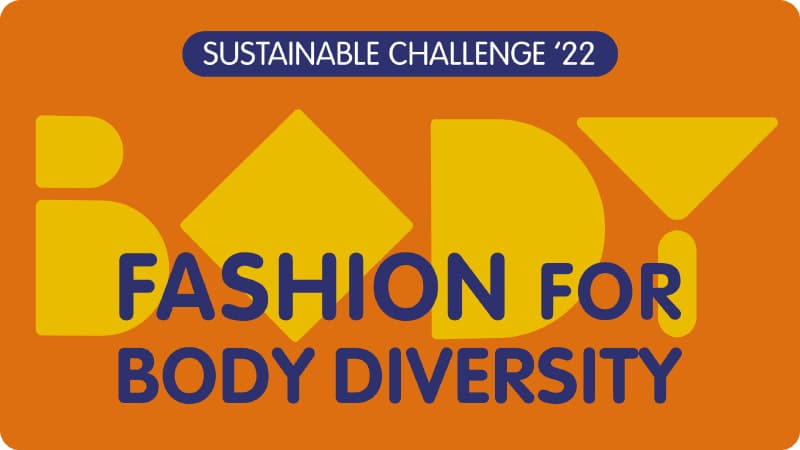 The Sustainable Challenge is an annual project committed to generating knowledge and proposals in favor of sustainability in the fashion industry. In its 4th edition, titled "Fashion for Body Diversity," 30 fashion students from Spain and the United Kingdom, advised by industry experts, accepted the challenge to design while considering body diversity, adapting clothing to different body types, and promoting fashion as a tool for social inclusion.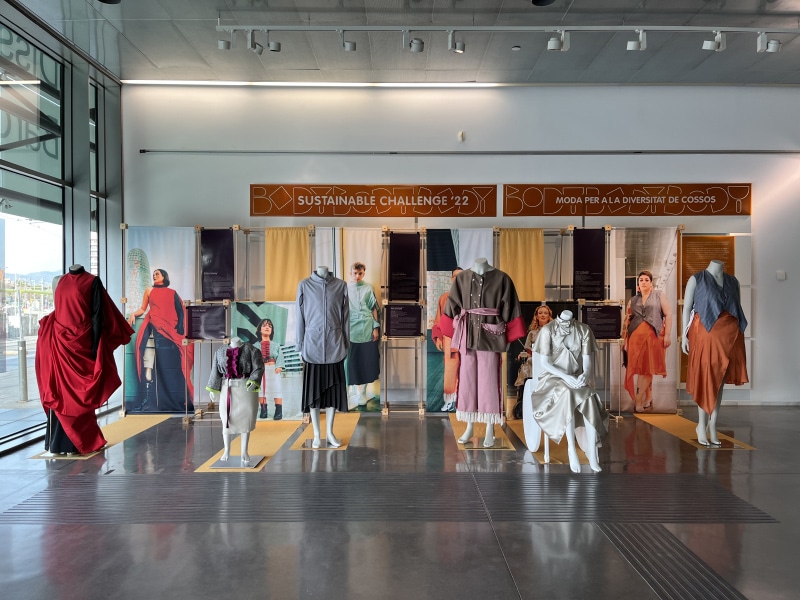 The installation showcases the six projects resulting from the fashion marathon, which took place from November 10th to 12th, 2022, at the Disseny Hub Barcelona. Each project was created by a team of five students for a model with a different body type. The three body diversities addressed were "Body Type" (large and small), "Physical Disability" (wheelchair and prosthetics), and "Sensory Disability" (blindness and autism).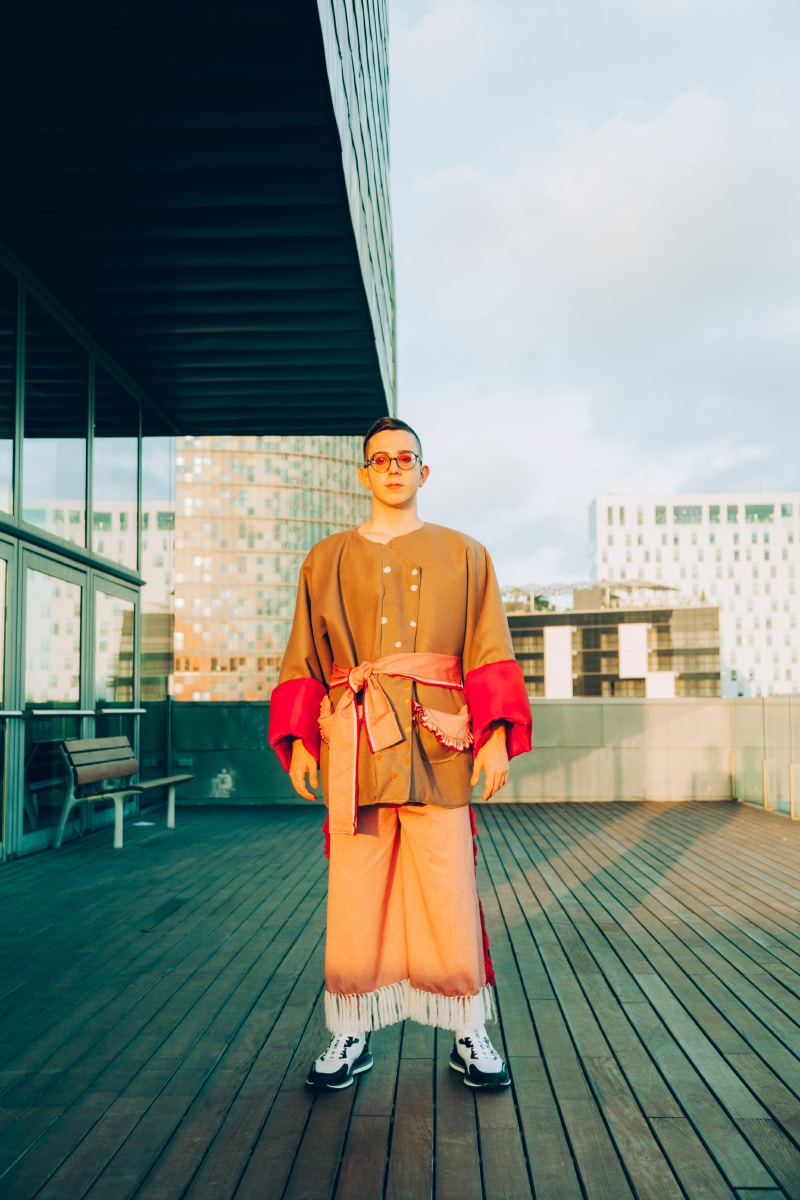 The Sustainable Challenge is an annual project organized by MODA-FAD and the Design Manchester festival, with the support of the Barcelona City Council and Disseny Hub Barcelona, and funding from the British Council. Its goal is to invite students from different disciplines related to fashion to create solutions that make this industry sustainable. The project stems from MODA-FAD's commitment to working towards providing solutions in favor of sustainability. In this sense, the project is aligned with the United Nations' Sustainable Development Goals (SDGs).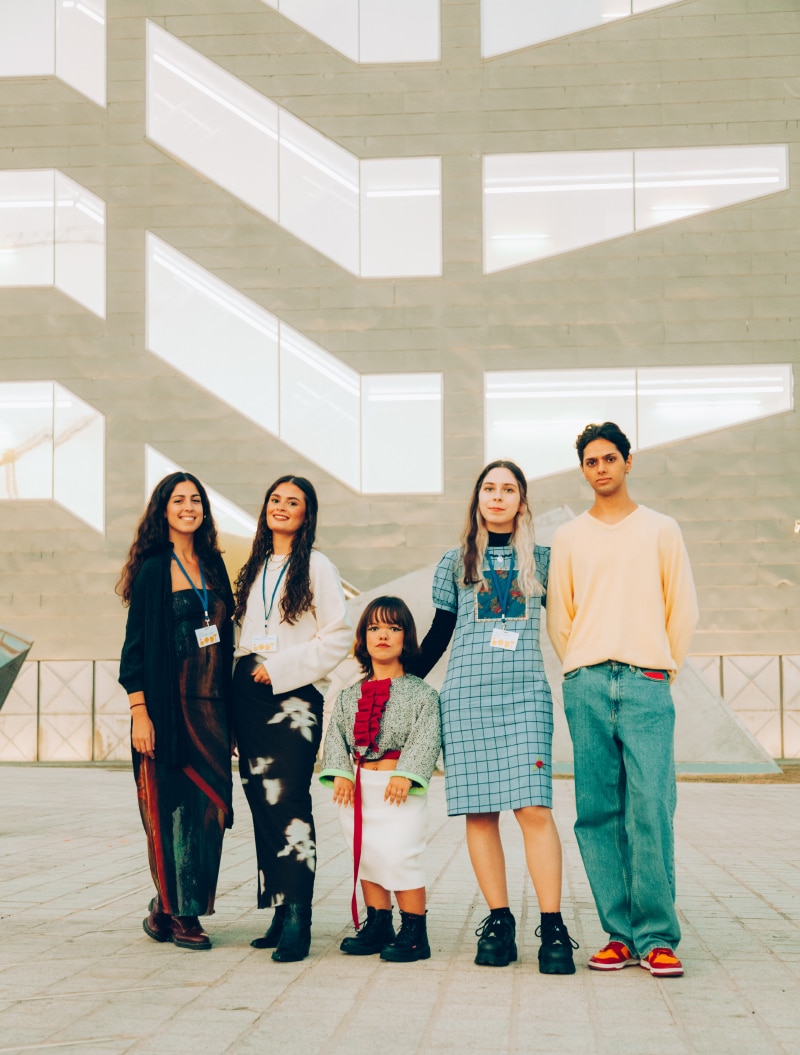 The exhibition was curated by Marina Vergés, a fashion stylist and journalist, co-founder of Free Form Style, an inclusive and adapted clothing brand. It also included the collaboration of Zoë Hitchen, a professor at Arts London and Manchester Met universities, who provided coaching and advice on art direction and photography. Additionally, Hitchen works as a Senior Manager specialized in digital user experience and accessible design at the BBC.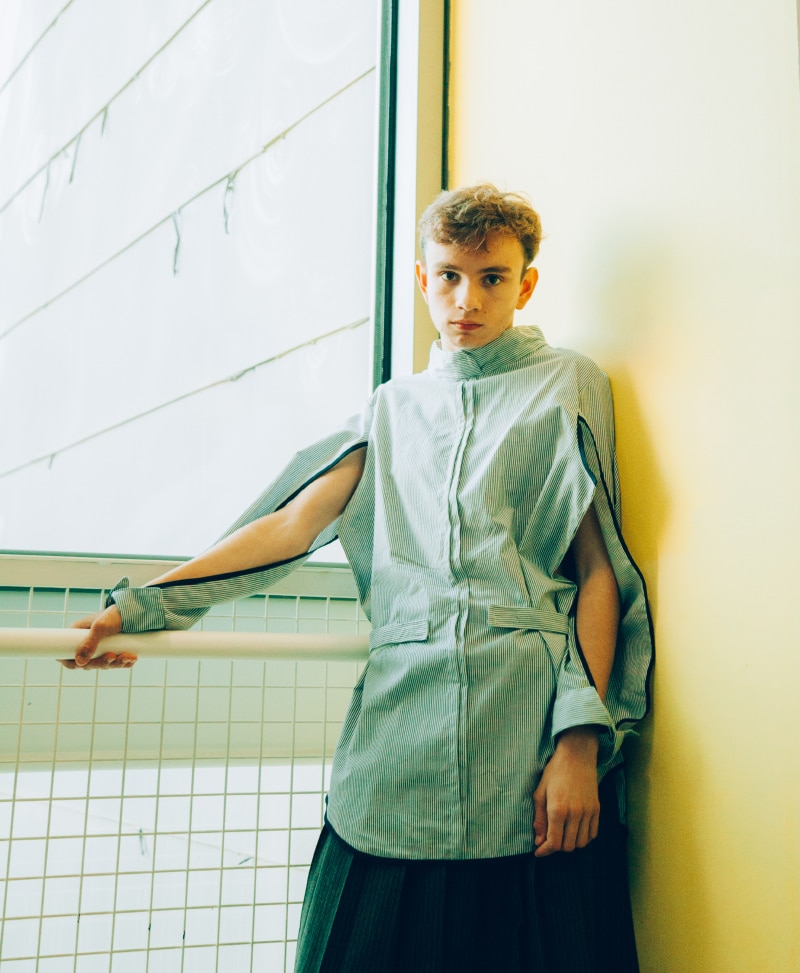 Other experts who collaborated to support the students during the marathon were Sylvia Calvo, an entrepreneur, fashion designer, and founder of the sustainable and circular clothing brand "Sylvia Calvo BCN"; Marta Moralla, a fashion designer and pattern maker specializing in clothing for people with disabilities, pattern maker for Free Form Style, and associate professor at the BAU Design School; Cristian Lago, responsible for training and knowledge at the ECOM Federation, a movement driven by people with physical disabilities who work to achieve an inclusive society; and Victor Von Schwarz, a fashion designer and pattern maker.