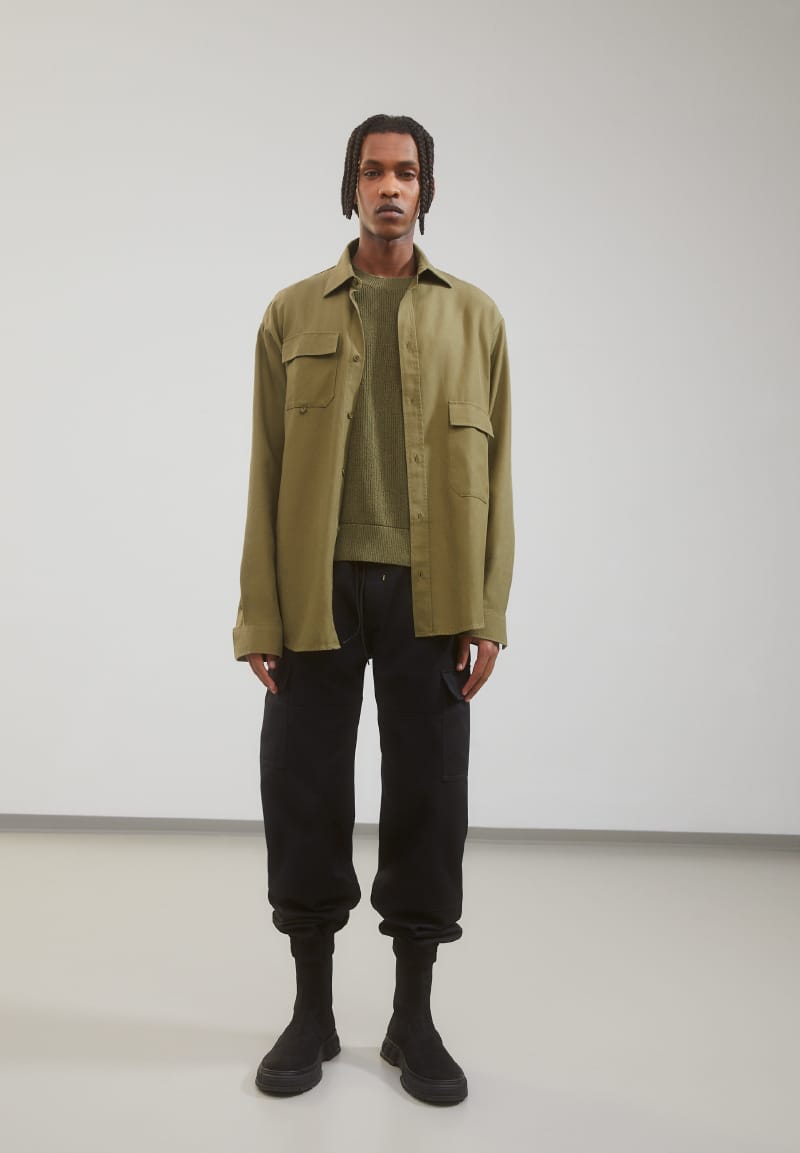 In the Fall 2022 collection by ARMEDANGELS, it is clearer than ever what the visionary fashion pioneer stands for: bold innovation, future-driving messages as well as unique, rebellious activism with a passionate mission to really make a difference.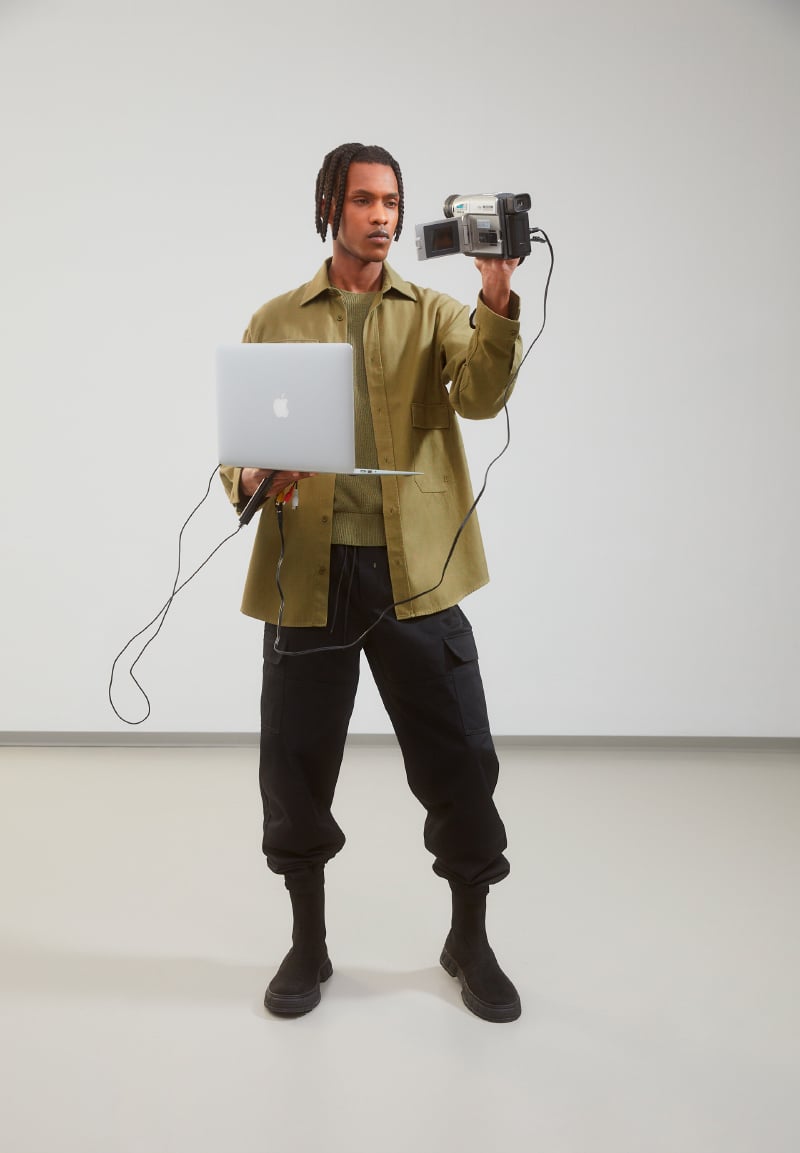 "Smart Rebels" is the consistent continuation of the Spring 2022 collection "Heroines & Heroes of Today", and is inspired by the 68er movement: Rebellion against grievances and the need for change translated into materials, prints and silhouettes.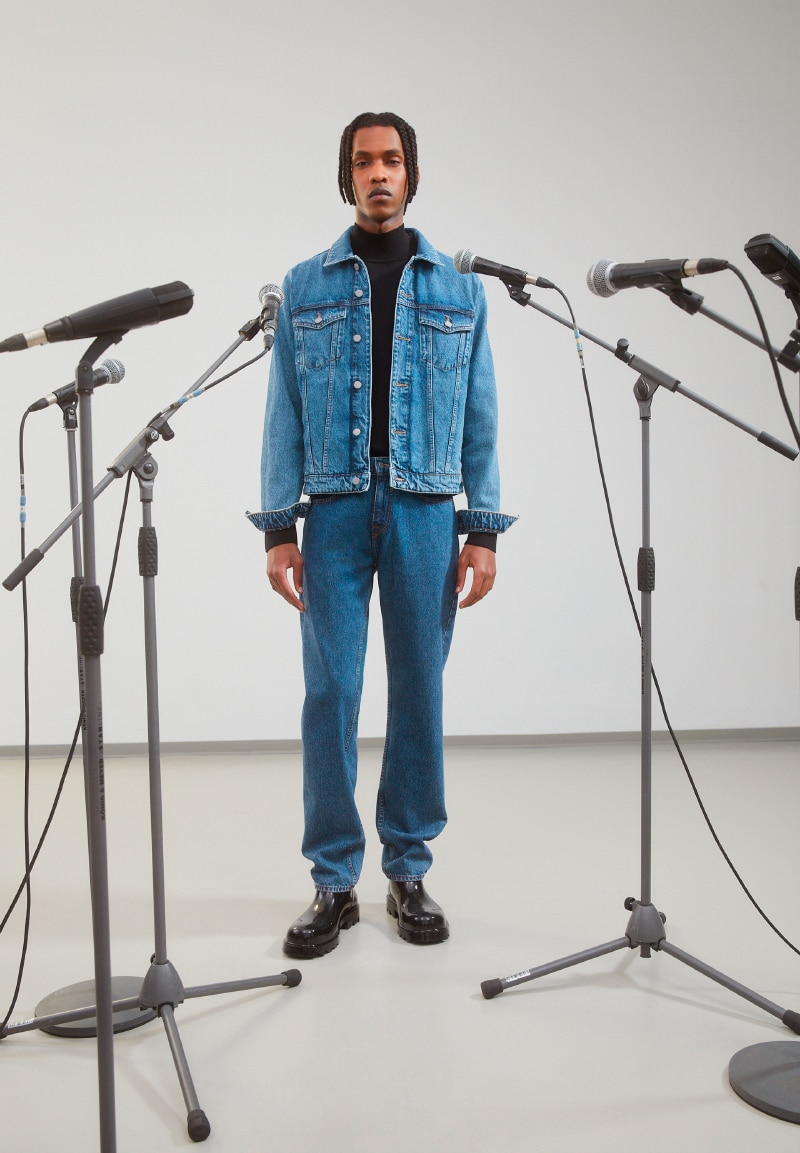 Flared legs and Seventies-typical prints and graphics, which reflect the ARMEDANGELS message and "rebelliousness as a brand" in the form of stylized thistle motifs, play an important role in the Fall 2022 collection. Ribbed structures for fine and heavy knits and premium alpaca yarns as well as GRS-certified wool carded yarns create recognition in this season's -stronger than ever- knitwear collection. Updates like inlayed graphic rib knit and fine knit birdseye jacquards add colorful accents, while stripe patterns on ribbed fine and chunky knits are familiar basics. In addition, fresh color combinations and surprising embroideries meet graphically inspired jacquards and visual intarsia.
ARMEDANGELS is also expanding its range with the aforementioned outerwear to create a complete look: Timeless iconic classics like the MA-1 Bomber or the M65 Fishtail Parka will be quoted and given their own design signature. For both men and women, a selected range is presented, each consisting of a bomber, liner waistcoat, long-sleeved liner and a water-repellent parka made of organic cotton. Thanks to the use of Fairtrade organic cotton, the outerwear products are highly breathable and have a unique, authentic look that, like denim, becomes a mirror of its wearers the longer it is worn. The DWR-waterproofing is completely PFC-free and guarantees a water-repellent function, while the outerwear also boasts GRS certification (Global Recycling Standard).