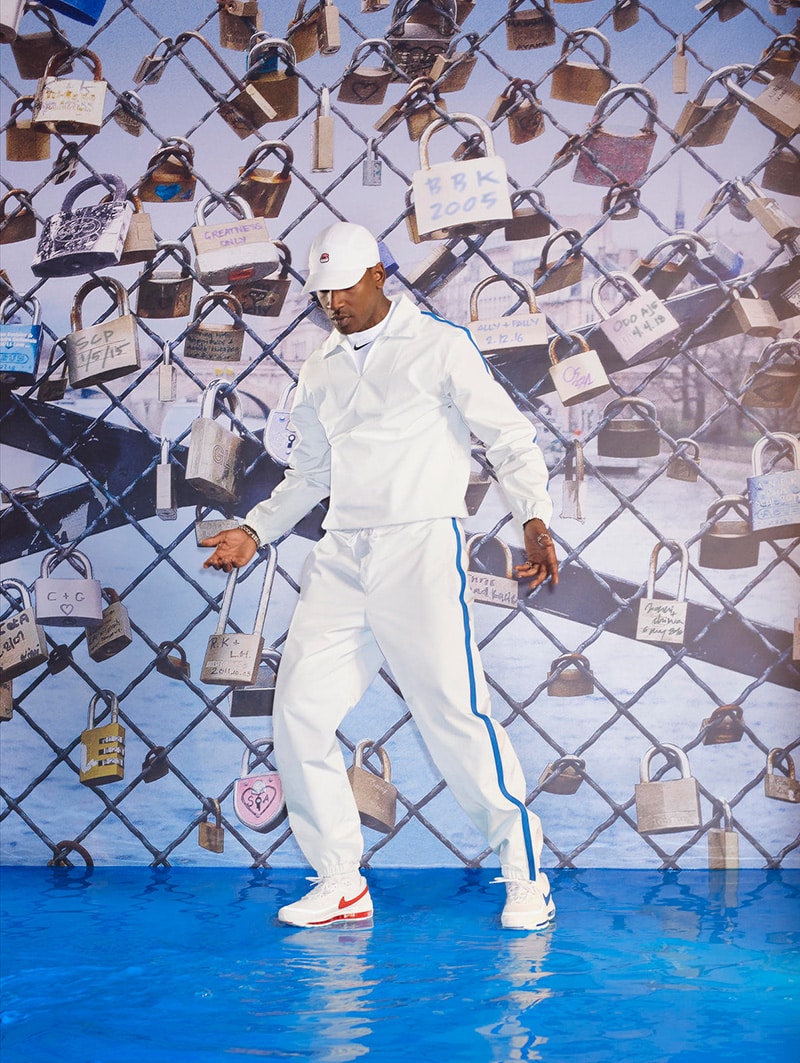 Last summer, Skepta released his first collaborative sneaker with Nike, the Air Max 97 SK. Its design combined insight from the grime star's local London scene with inspiration drawn from trips to Essaouira, Morocco. The London-born artist's second Nike silhouette follows the theme of connected culture, this time drawing on his relationship to Paris (which was one of the first places he broke outside the UK) by bridging a gap between Paris and London.
Linked by train, the two cities stand among Europe's style capitals (not to mention being actual capitals) and the Nike Air Max 97/BW SK ties them together through the tricolore reference but more discretely honors the Nike Air Max BW's cultural cache in both places.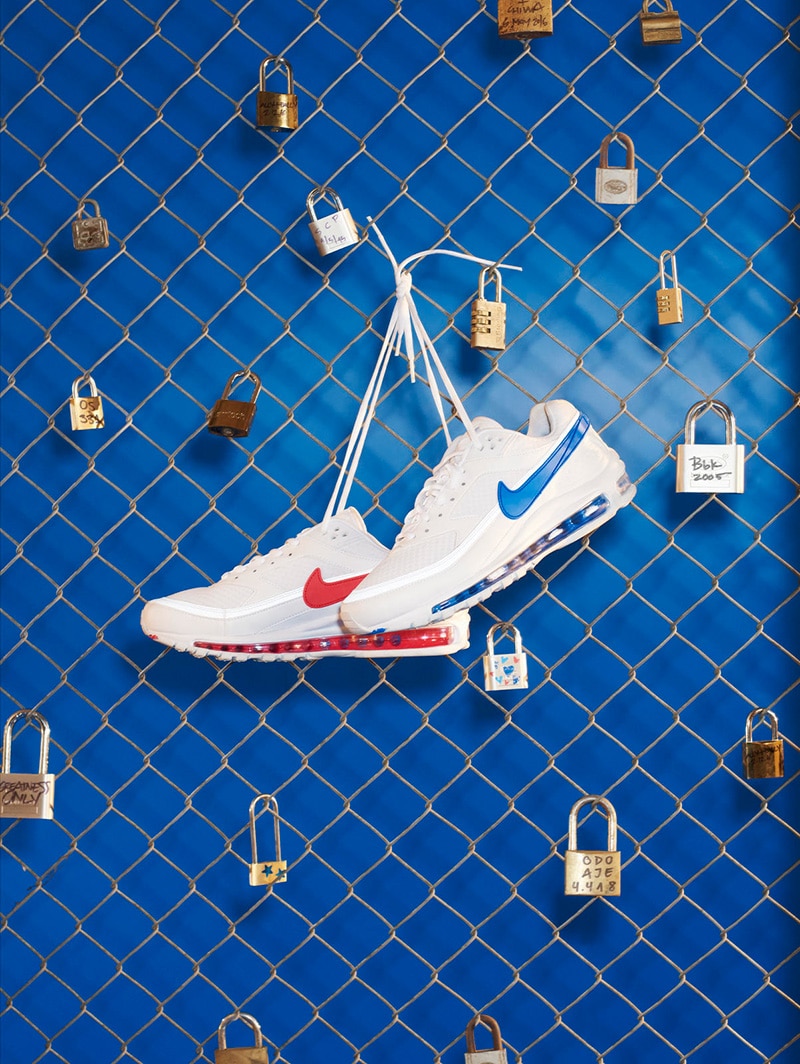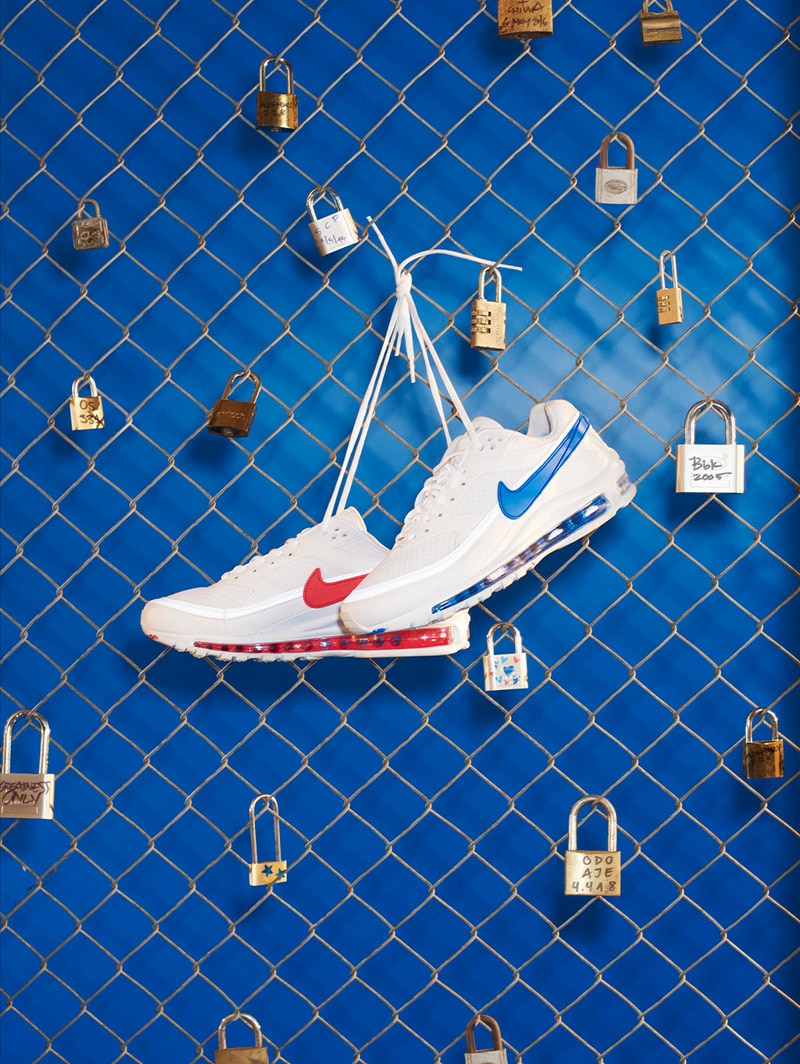 Designed by Tinker Hatfield, the Nike Air Max BW originally released in 1991. At the time, the shoe featured the largest visible Air bag, but because it was sandwiched between the release of the Air Max 90 and the Air Max 180, it has had a rather surreptitious rise to cult status. Though release was ultimately limited in the United States, the shoe profited from more liberal distribution in Western Europe.
There the Air Max BW found favor among a variety of subcultures. In France, particularly Paris, it was adopted by both the hip-hop community and among football supporters.
These various influences all play out in the Air Max 97/BW SK. Skepta describes the white base as "something fresh," a simple explanation but also apt when talking about why the Big Window resonated in the first place. Add to that sharp, multi-layered references relating to love, music and romance, and the shoe becomes a symbol of the fusion of Parisian and Londoner culture.
An initial launch of the Air Max 97/BW SK will take place via SNEAKRS STASH in Paris on May 14. At that time, app users who find hidden locks (replicating those used in the design) around the city will open access to purchase. The full release of the shoe on May 19 will come through the following locations in Paris: Pigalle, The Broken Arm, Starcow, Shinzo, Acte 2, SNS and Footpatrol. Additionally, the Air Max 97/BW SK will be available digitally from SNEAKRS in Europe and SNKRS in Japan. Select retailers (including Patta, Très Bien, Concepts and more) will carry it globally.