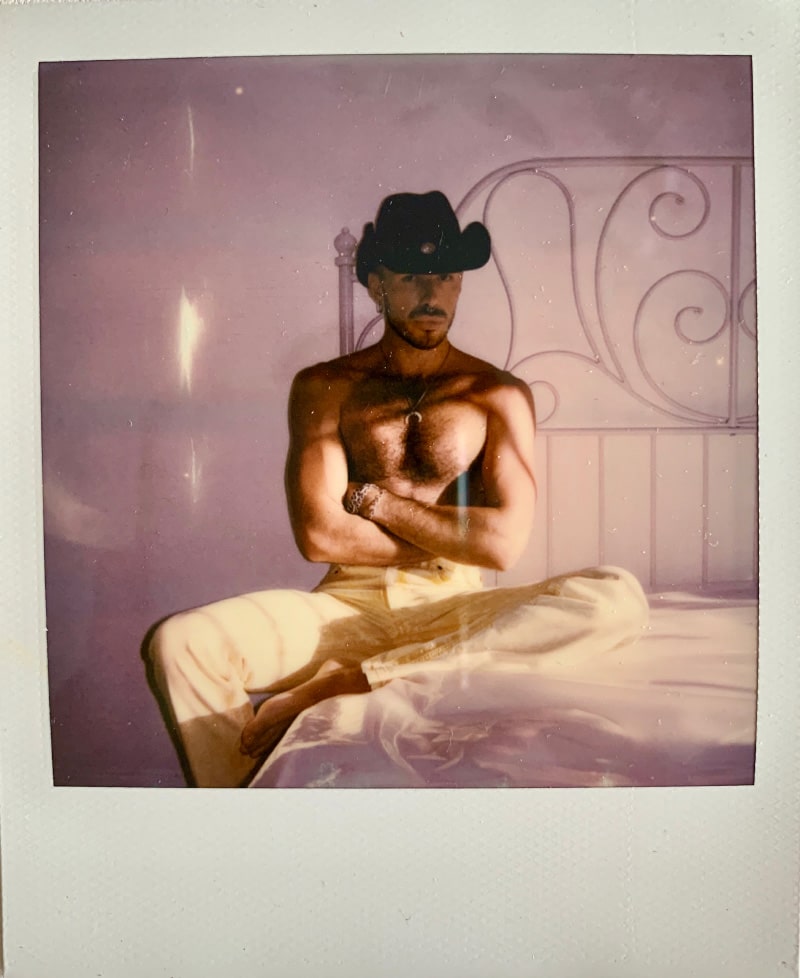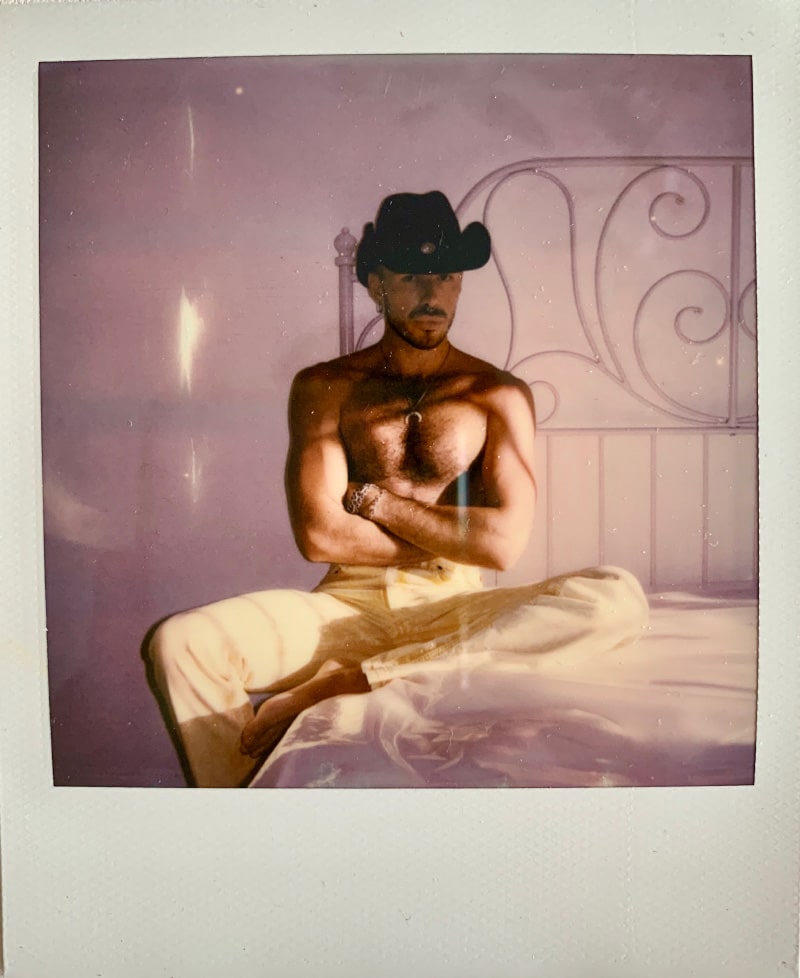 There's just something special about jewelry. It offers the bearer some kind of royal aura. Especially when we see it on men, normally (unfortunately) not used to this type of accessories. But things are changing (fortunately). And it's partly thanks to "accidental" Jewelry designers like Samuel Gallagher, a Menswear Fashion Stylist from London, who started making jewelry just for fun when a friend introduced him to it during lockdown.
"We would sit in the sun all day and just make bracelets and necklaces. Which I found really therapeutic." – said Samuel
Samuel started to search for trinkets, pearls, and vintage jewelry that he could dismantle and use the stones to create something new. Once he made a few pieces, his friends would ask him to make them some pieces. That's when he decided to set up an Instagram page to show his work. That's how I discovered him.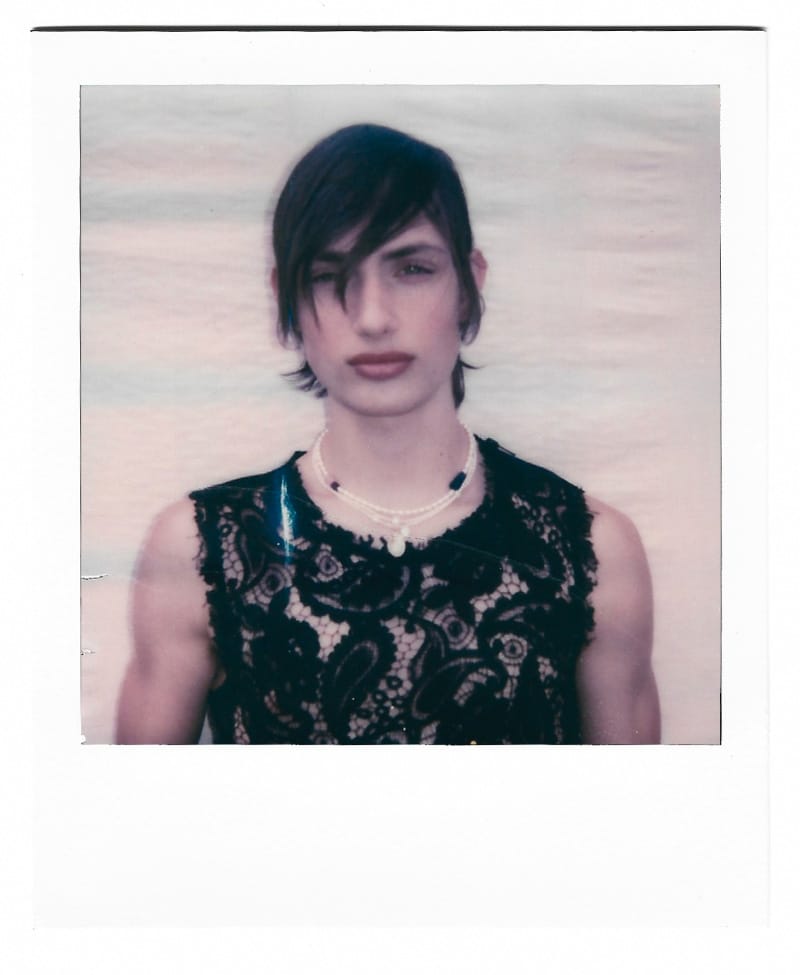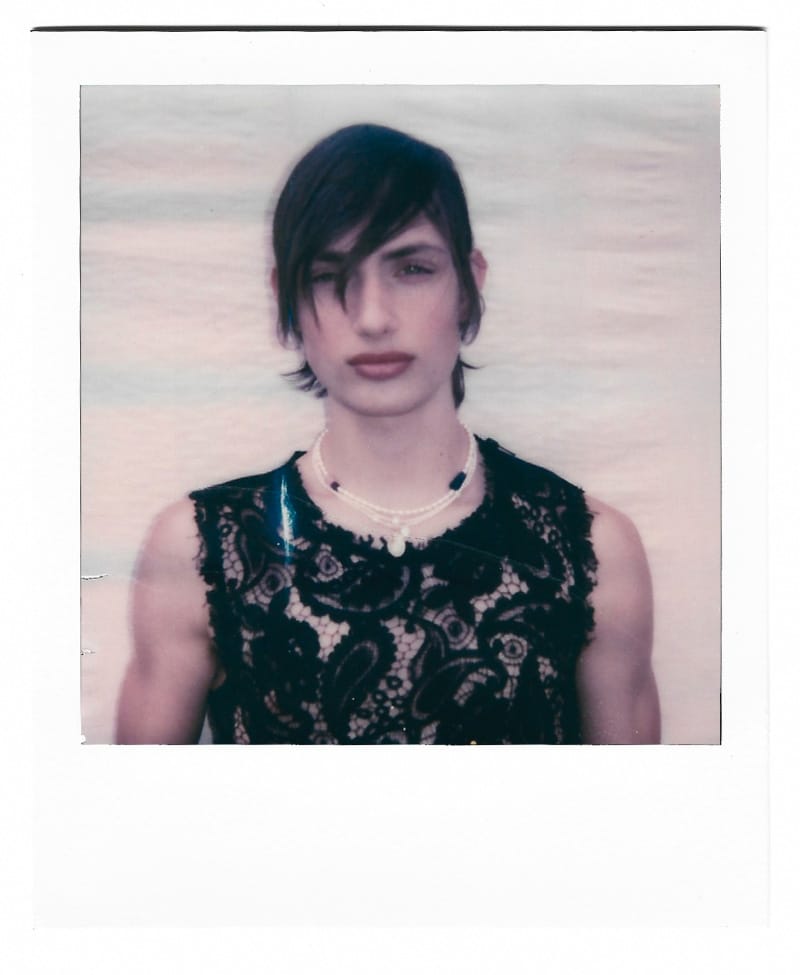 What triggered you to start designing jewelry?
I started making jewelry at the start of lockdown when a friend introduced me to it for fun, we would sit in the sun all day and just make bracelets and necklaces. Which I found to be extremely therapeutic, especially during a time that was full of uncertainty and chaos.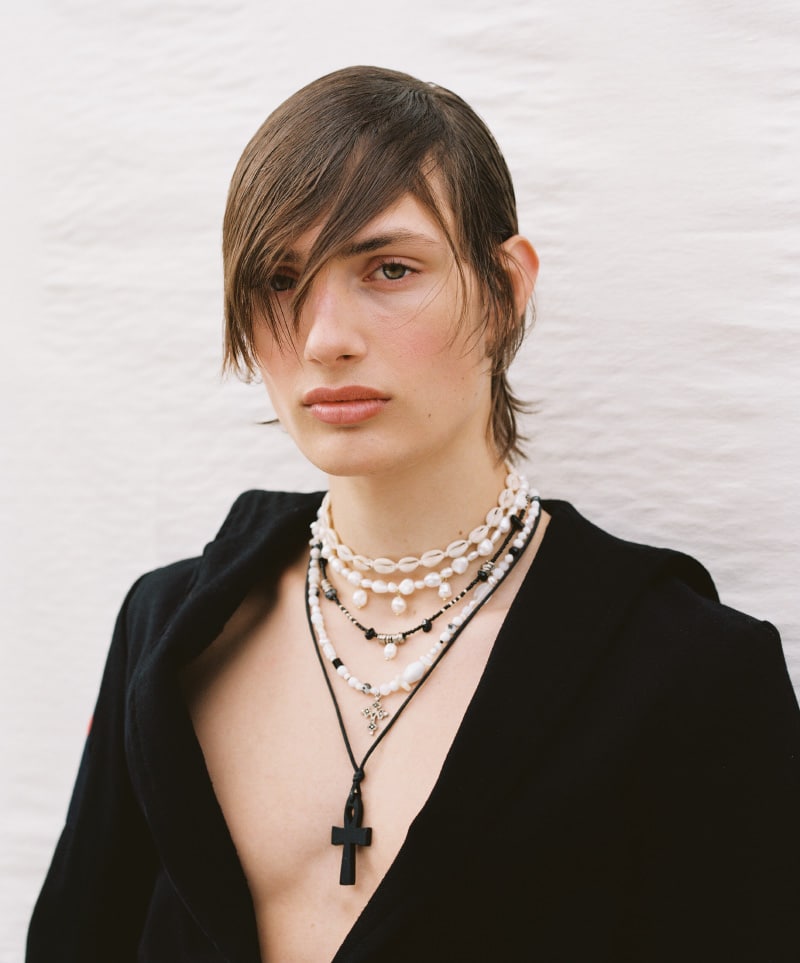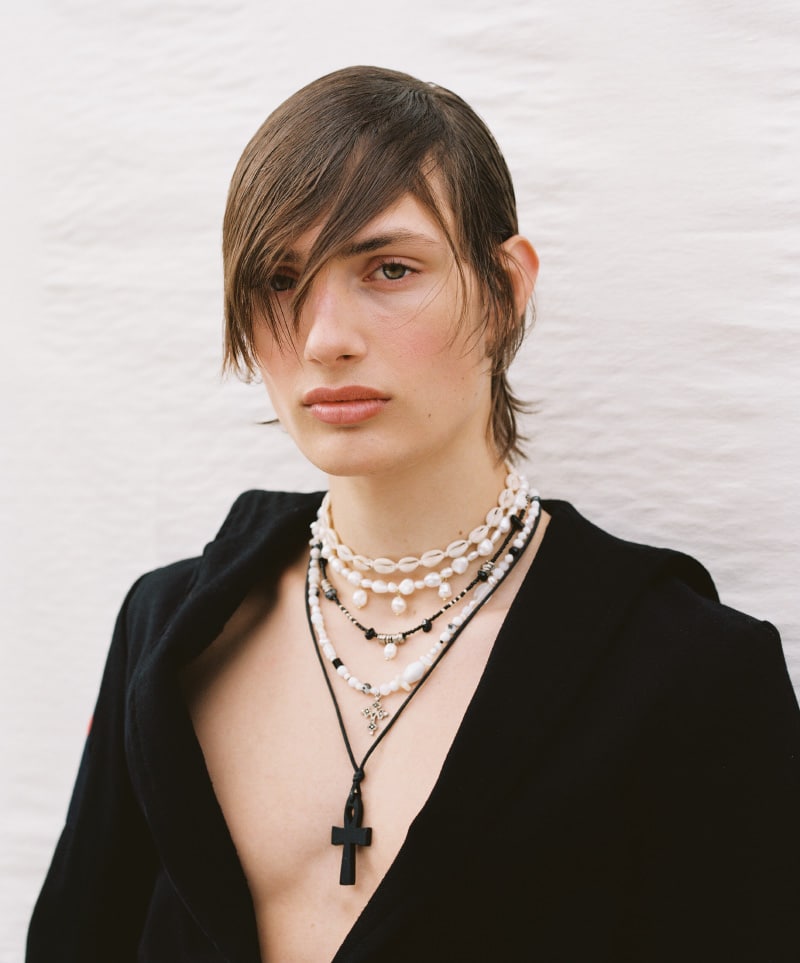 What's so special about pearls?
I love how chic pearls are. They are timeless and have a sentimental place in historic fashion and art.
I've spotted some religious medals on your designs. Are you a religious person?
I am not a religious person at all but I love religious iconography.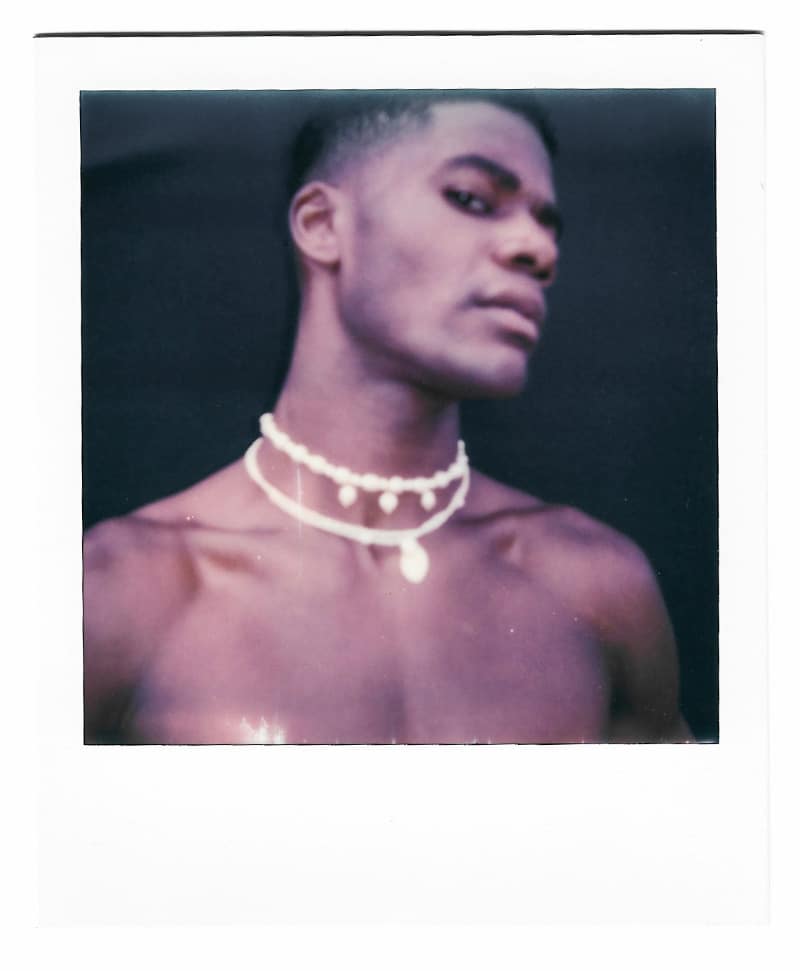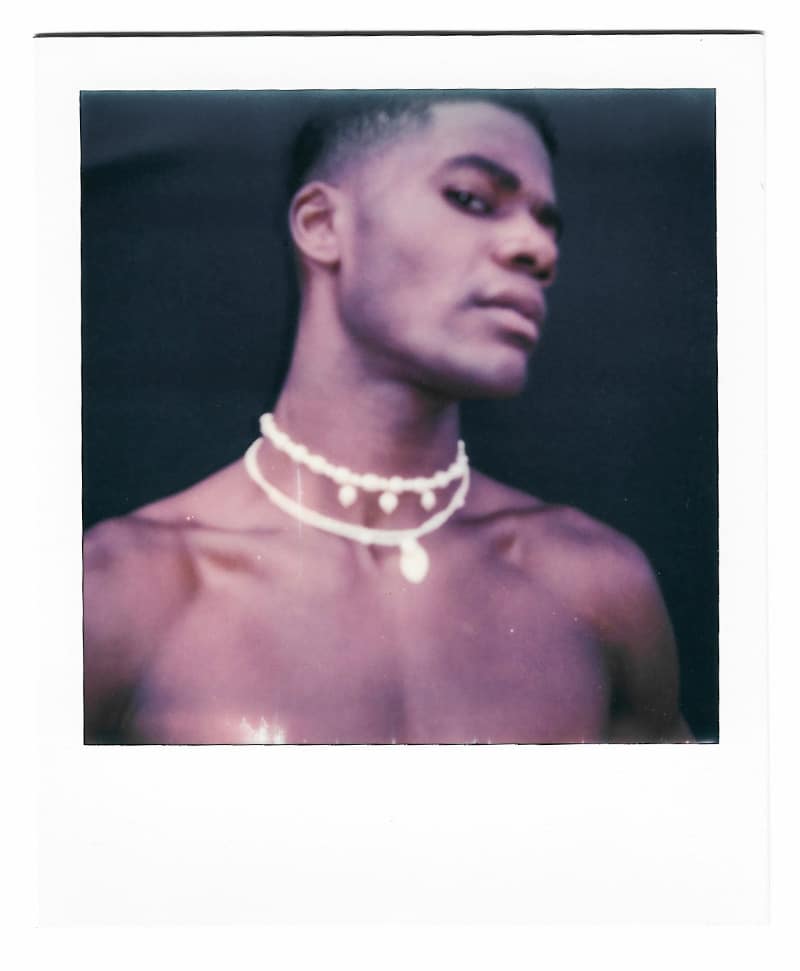 How is your creative design process?
I source and buy vintage rosary beads, Madonna pendants, and crucifix's which I dismantle and re-make into new designs and configurations. I use freshwater pearls and different stone beads for color, contrast, and texture.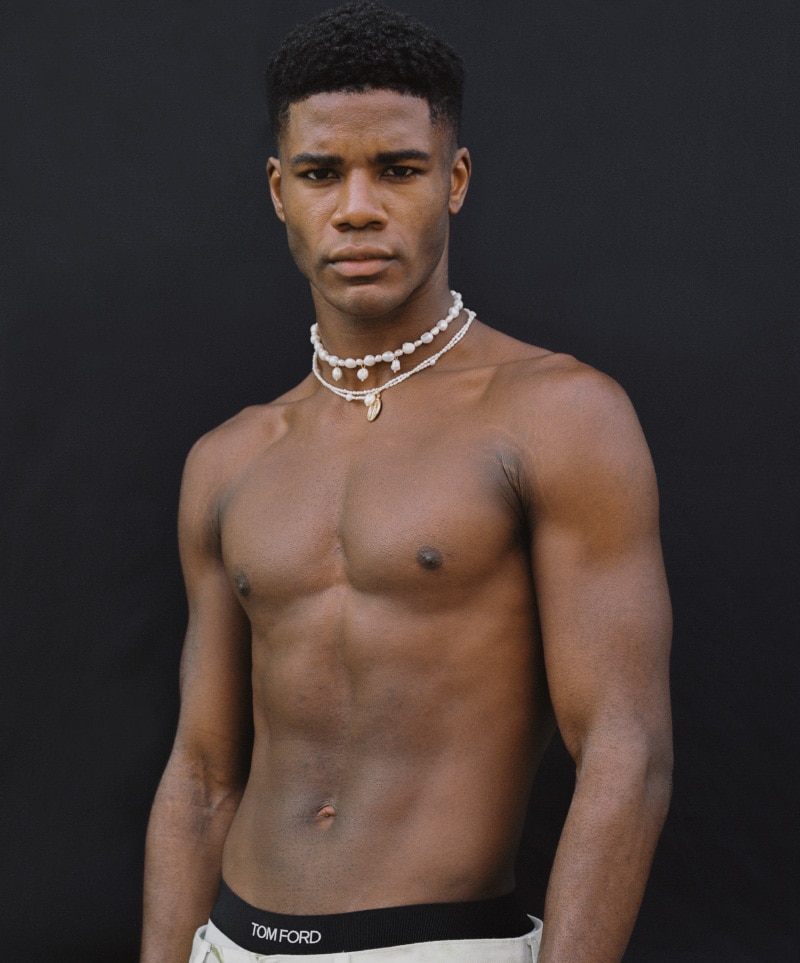 I would say your designs are pretty unisex but also bold for some type of guy. Do you think jewelry, mostly feminine in its origin, can help to break gender stereotypes?
The way in which society views gender stereotypes is thankfully changing and people are becoming more experimental with pushing gender norms and wearing clothes they feel is an extension of their own identity. My jewelry is never created with particular conformity and is intended to be worn with no fucks given!
Some of the materials and designs I pursue in my work may have a feminine connotation, which I believe is ridiculous – who says men can't wear pearls?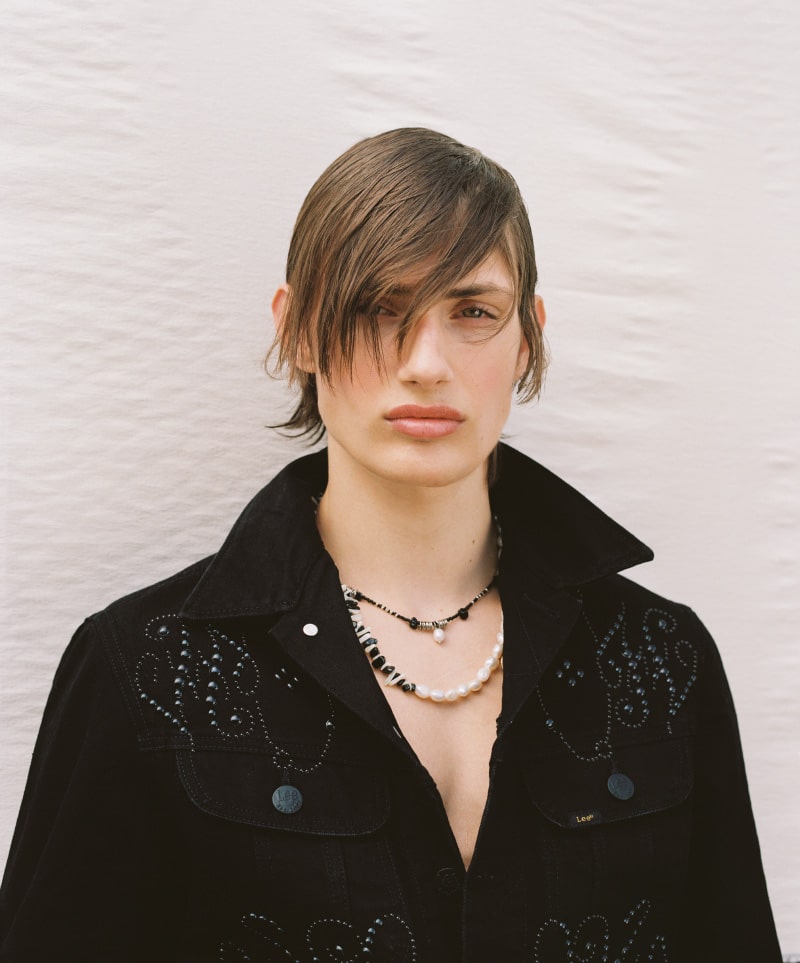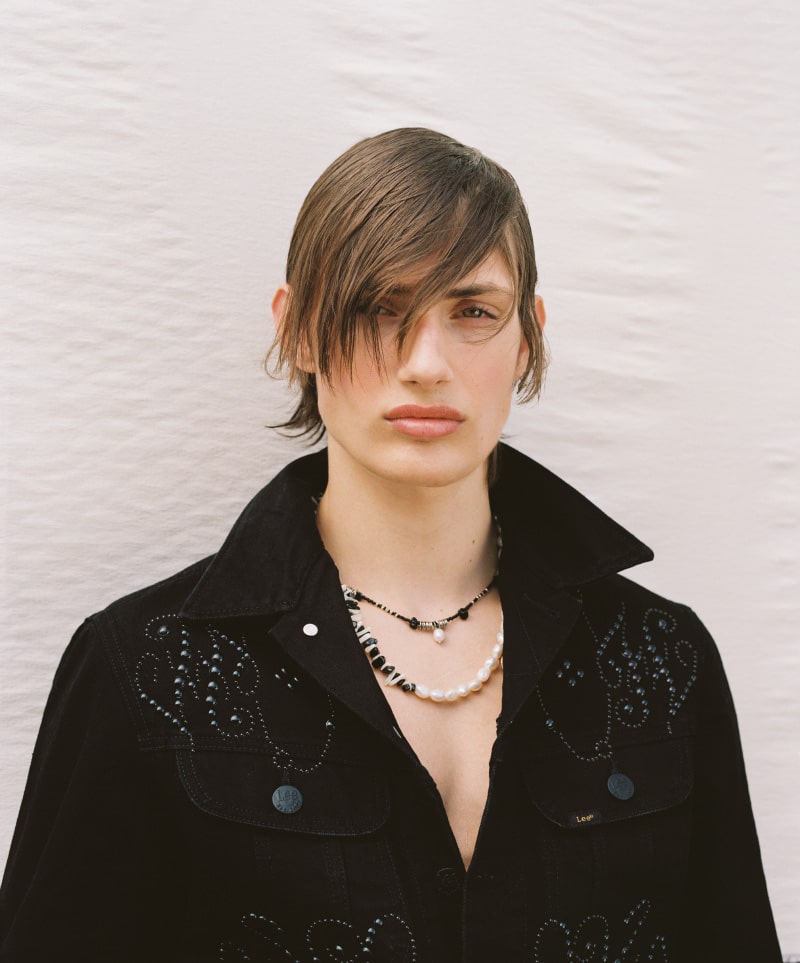 If you had to pick one piece from your collection, which would you say connects the most to your personality?
For me, the piece I wear the most is one of the first pieces I created which is made of half pearls and half onyx with mother of pearl striped. The pearl is synonymous with serenity and purity and the irony of a sinner in pearls connects most to me. I am a Gemini who enjoys being boldly/unapologetically myself whilst wearing things that make me feel cute.
What's next for you?
I am currently studying at a jewelry school, which is helping me explore new designs and work with different materials. I hope to apply these skills with future designs and continue to build on my brand.
I have worked as a stylist for the past 10 years so for me one of the most exciting parts about starting this brand has been dressing models in my designs, working with other creatives, and seeing the jewelry come to life. I hope to see my jewelry worn and styled in more creative ways and continue to push the boundaries in regards to gender conformity.