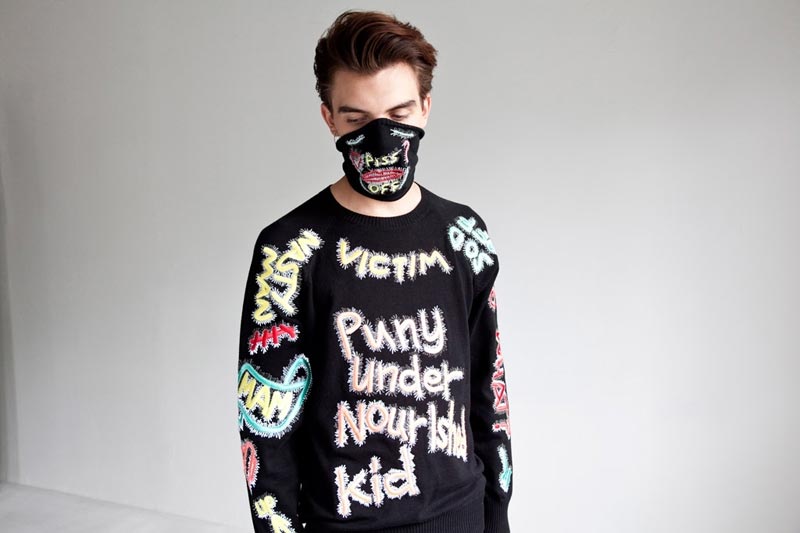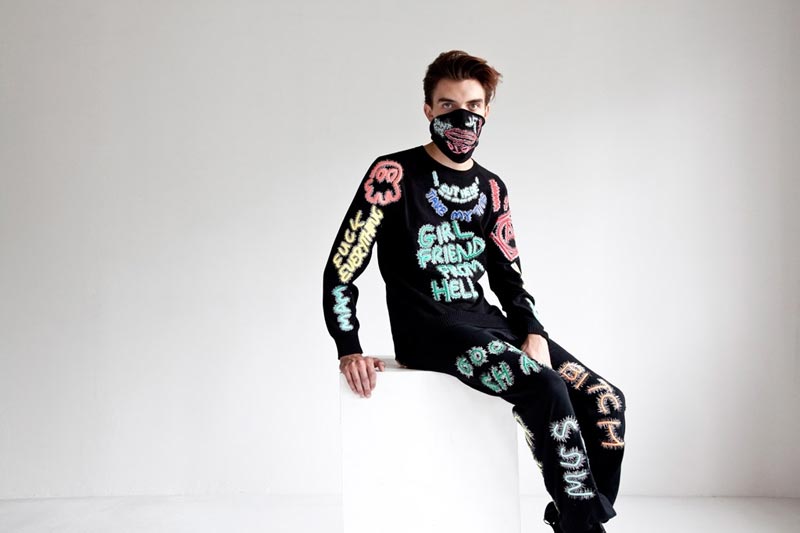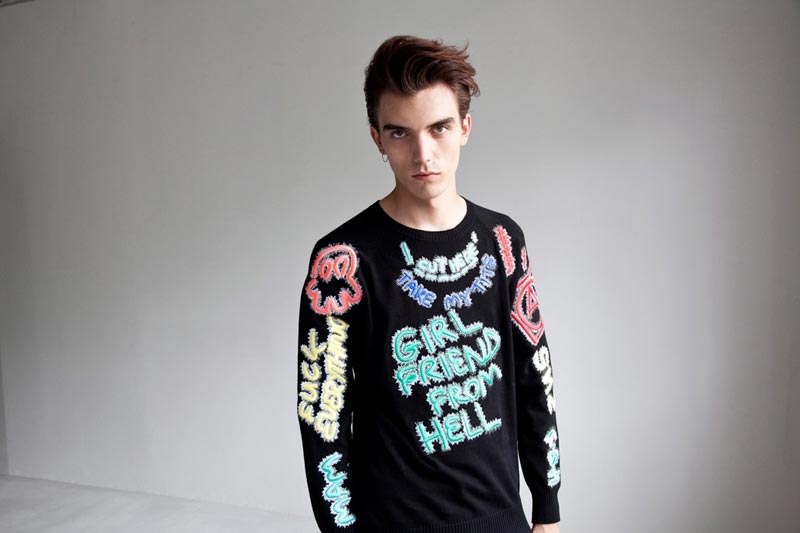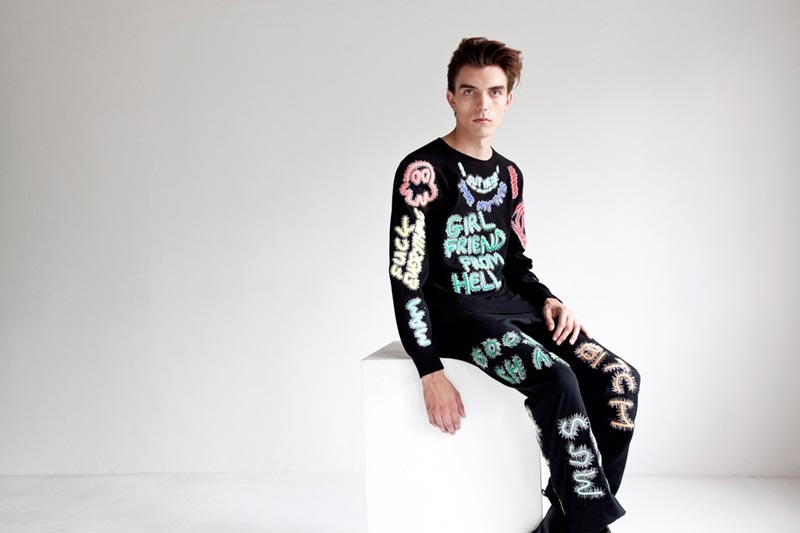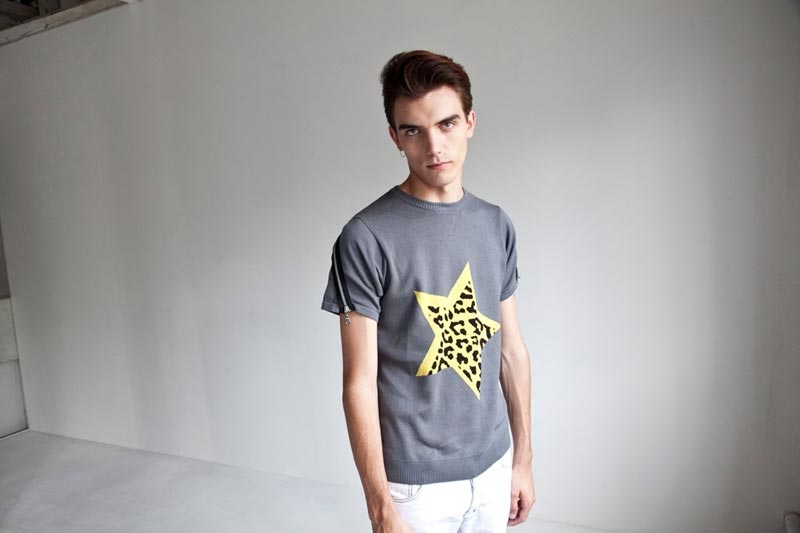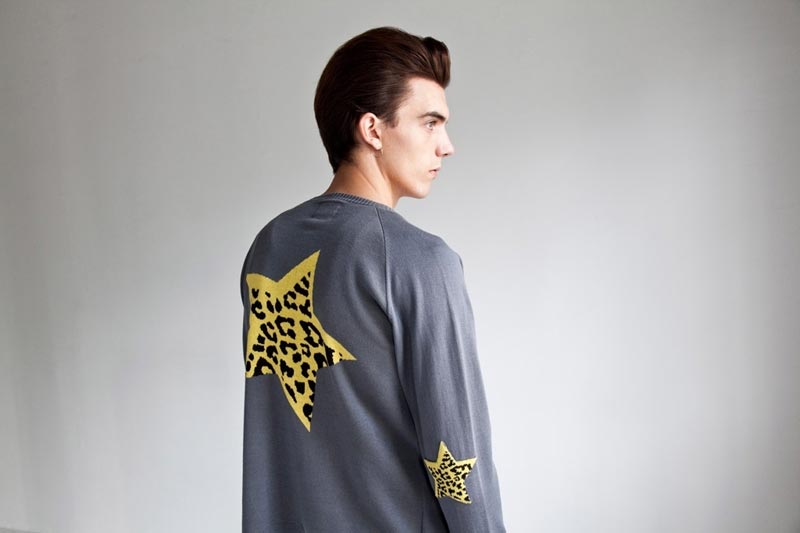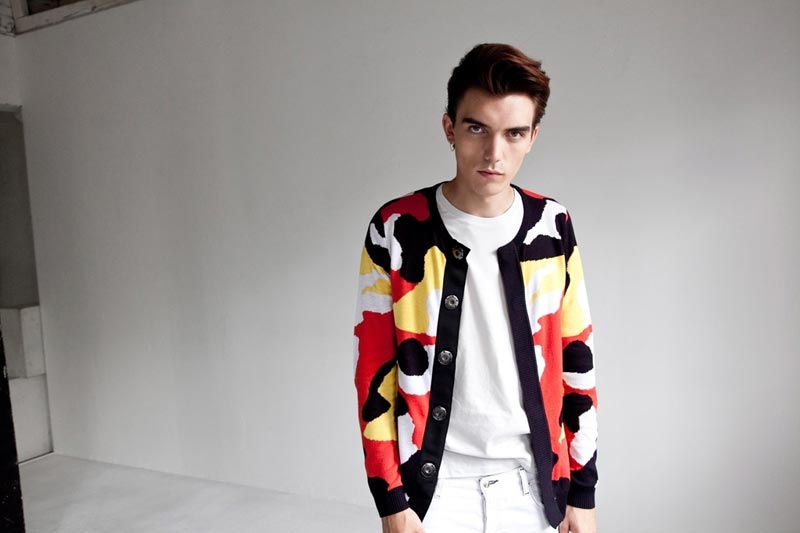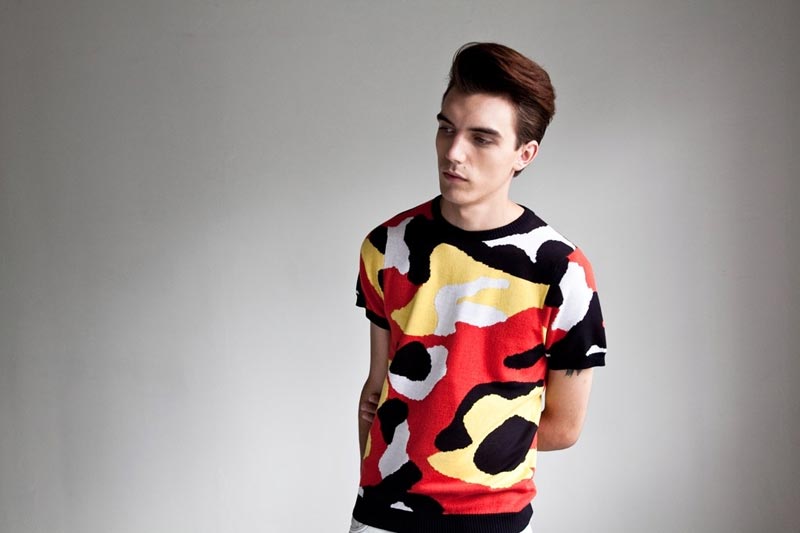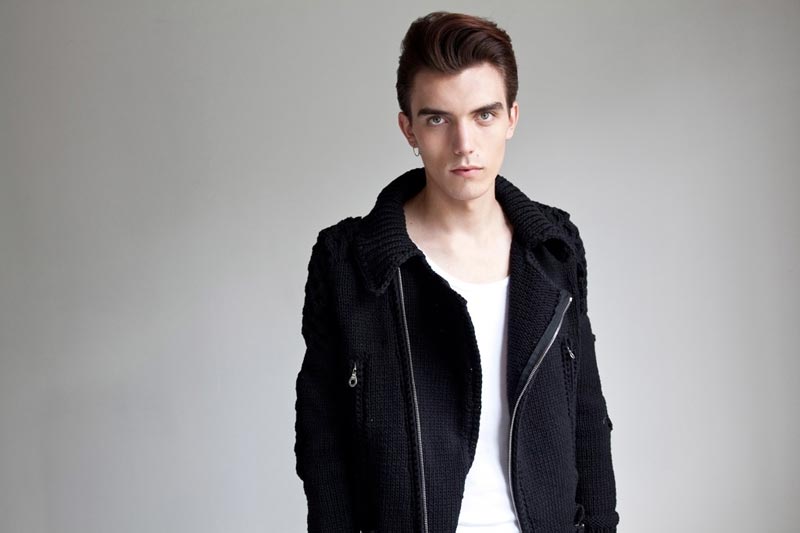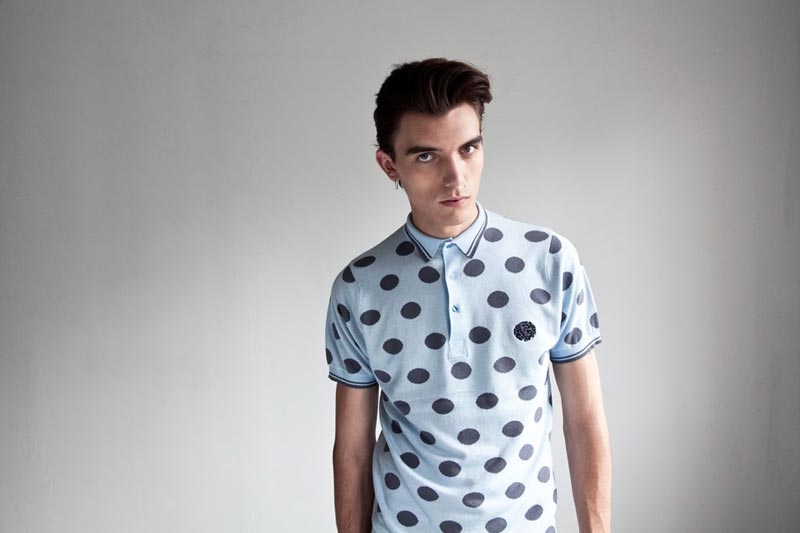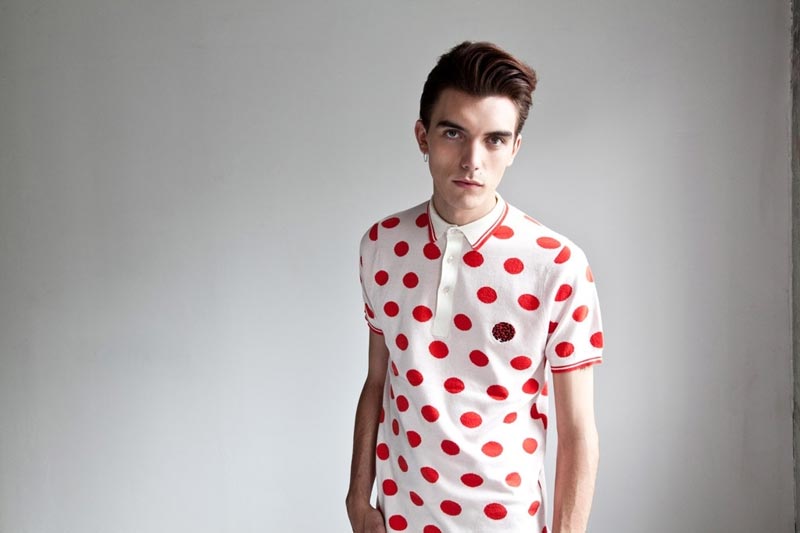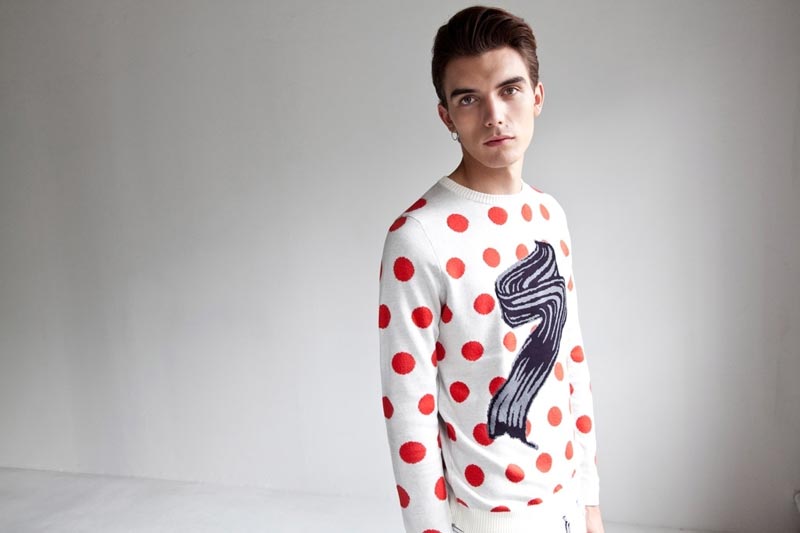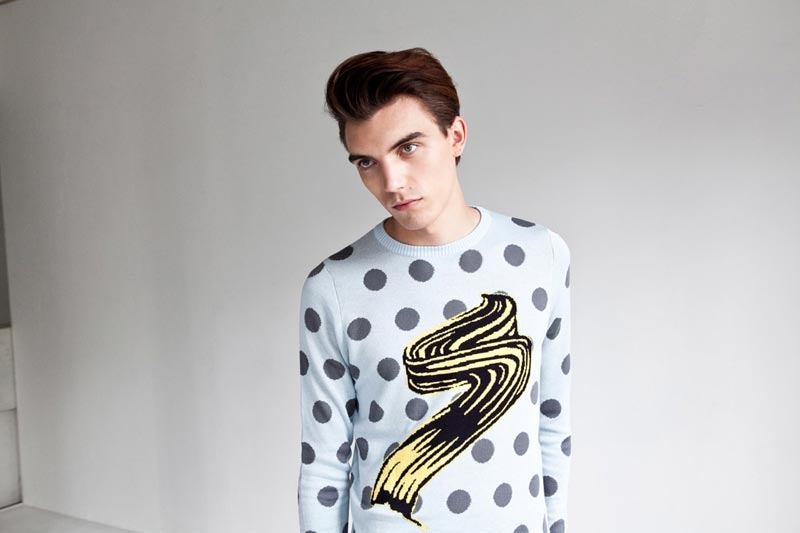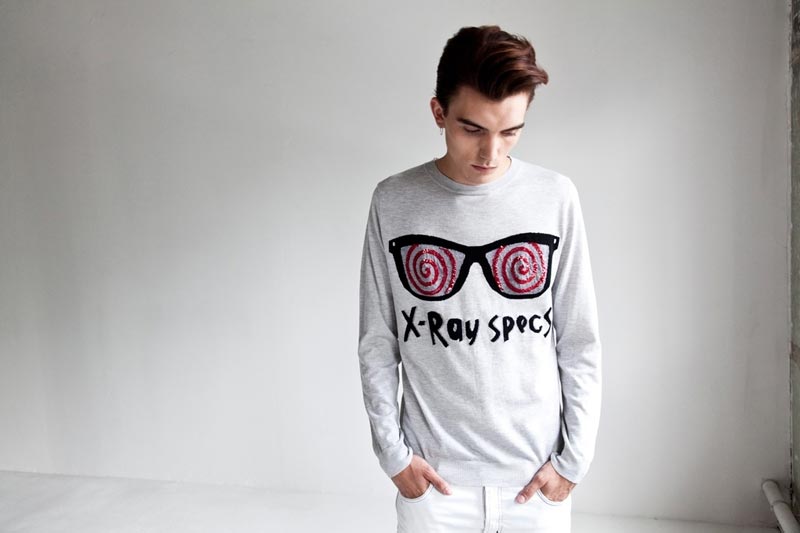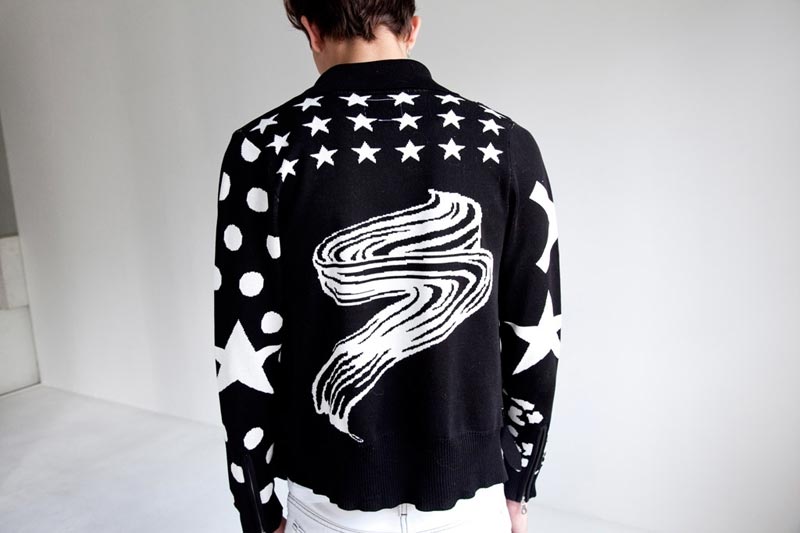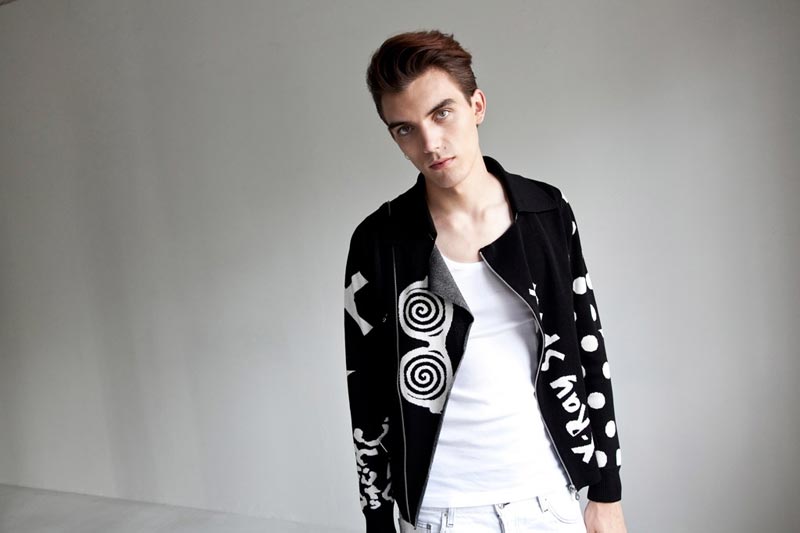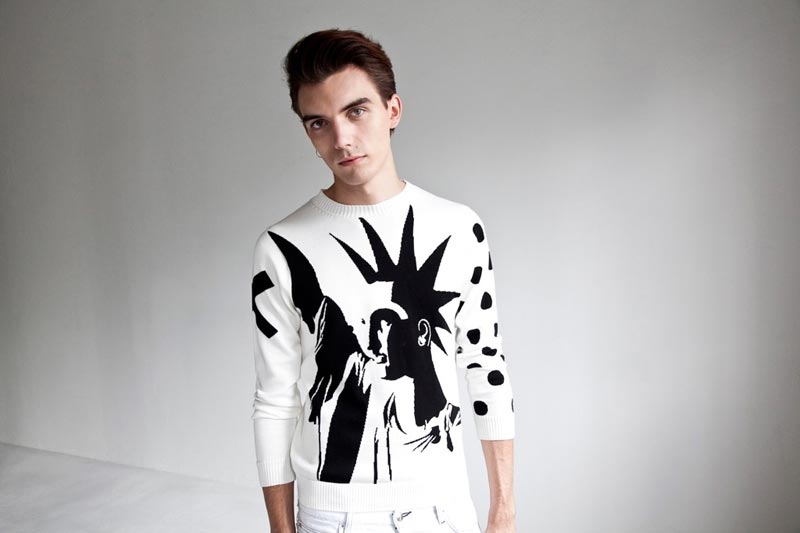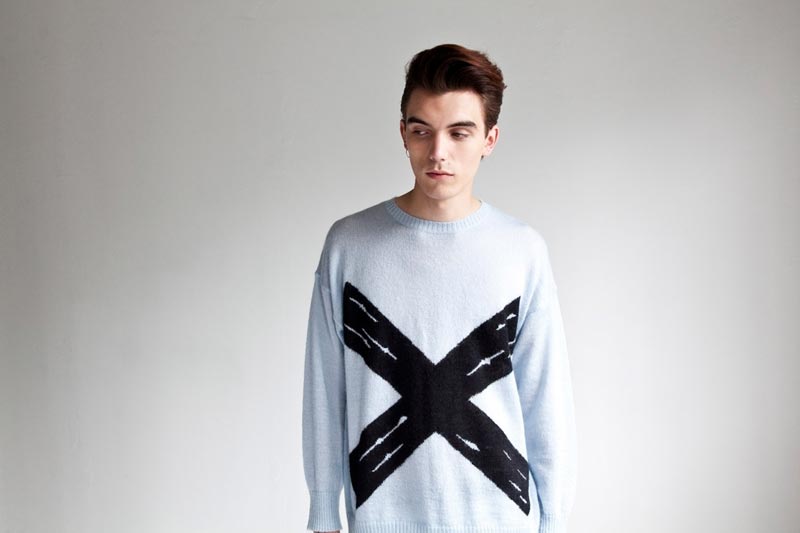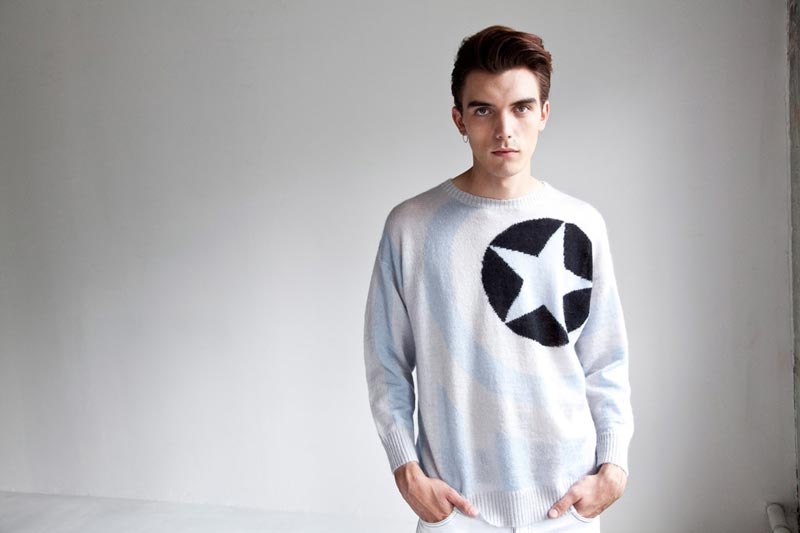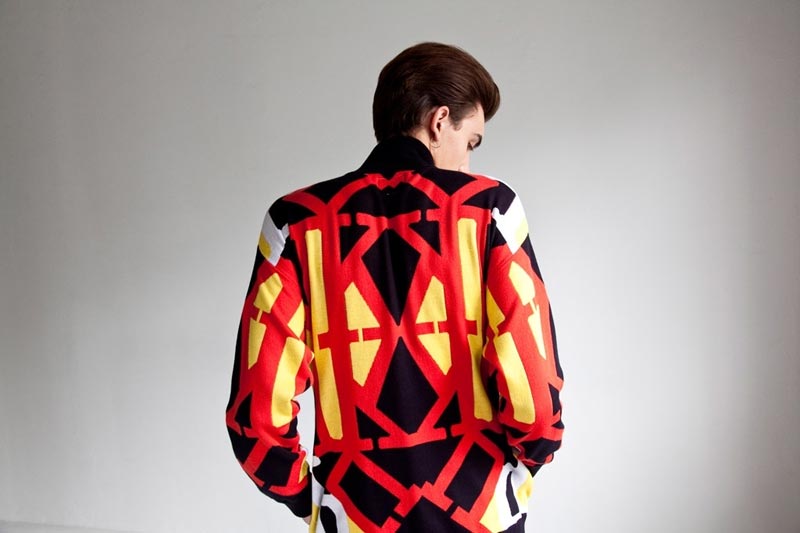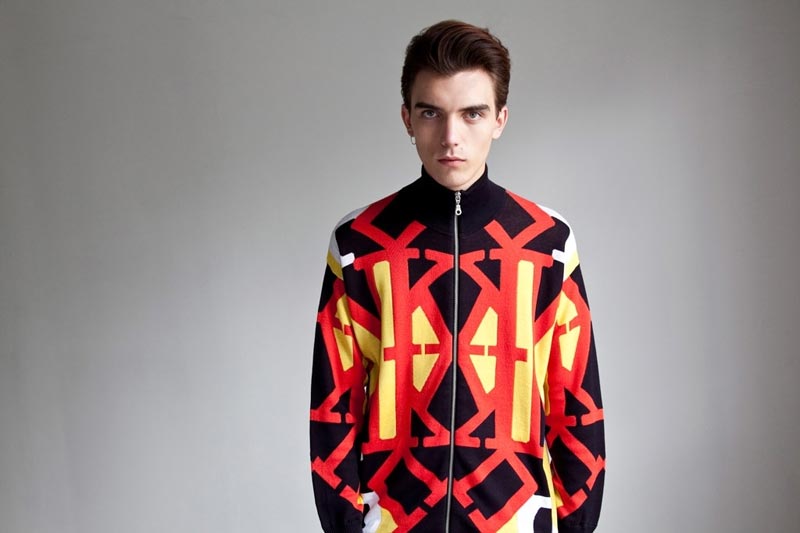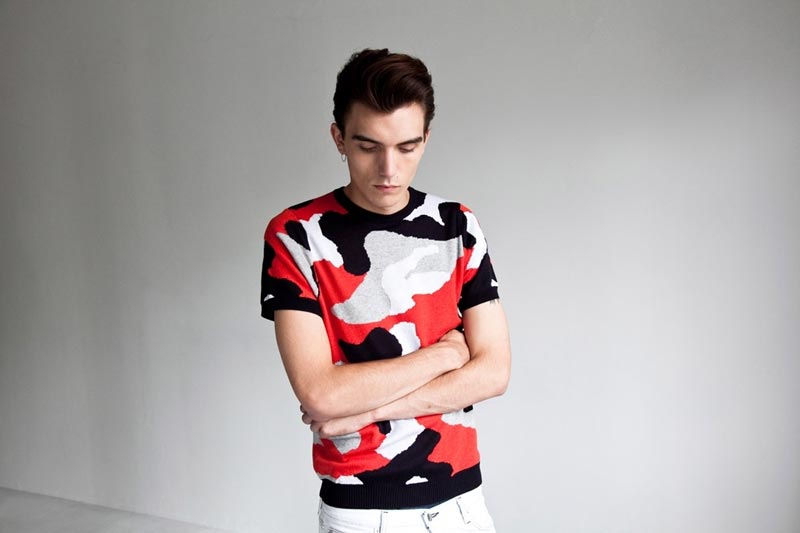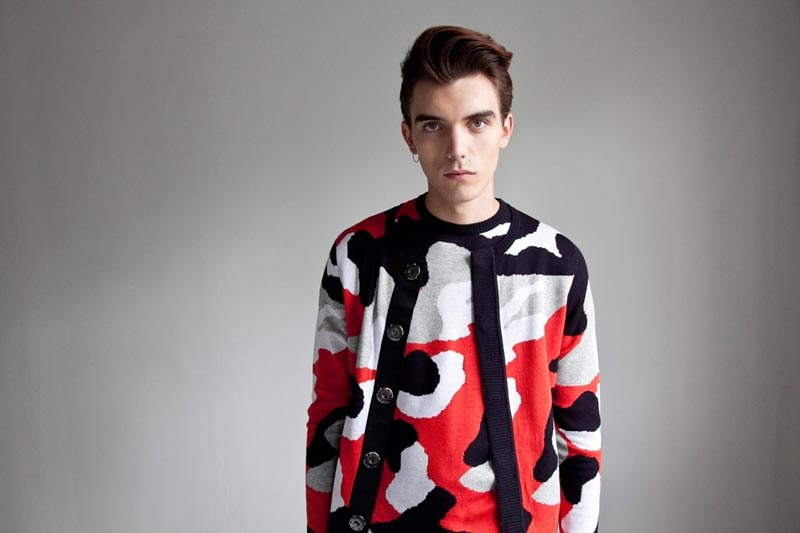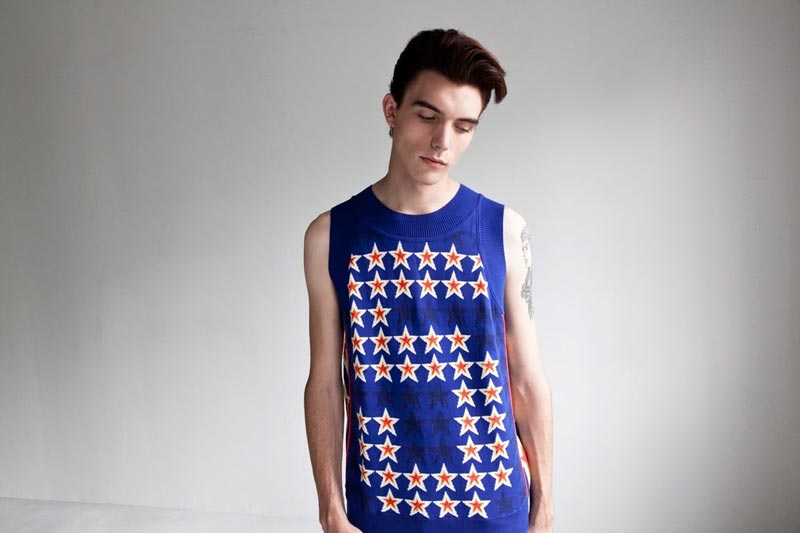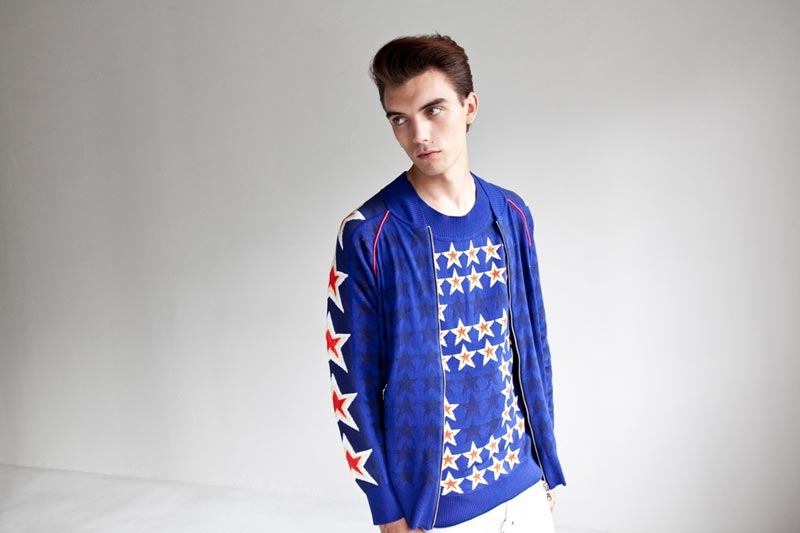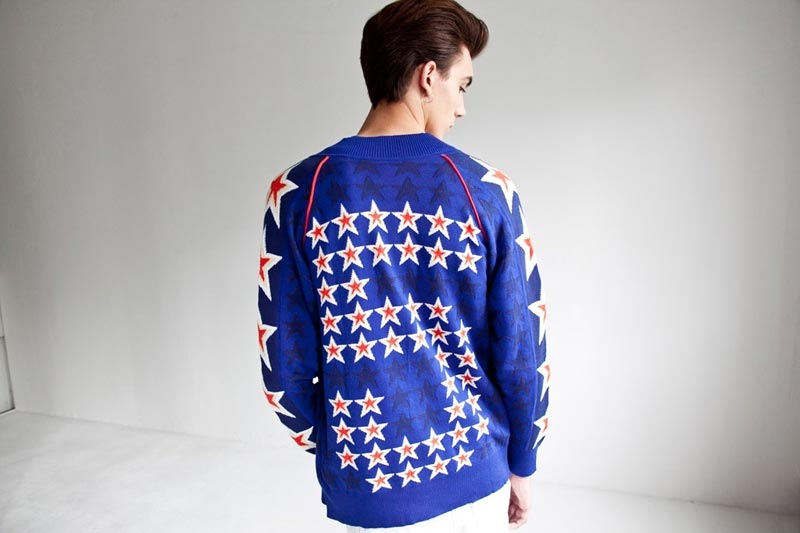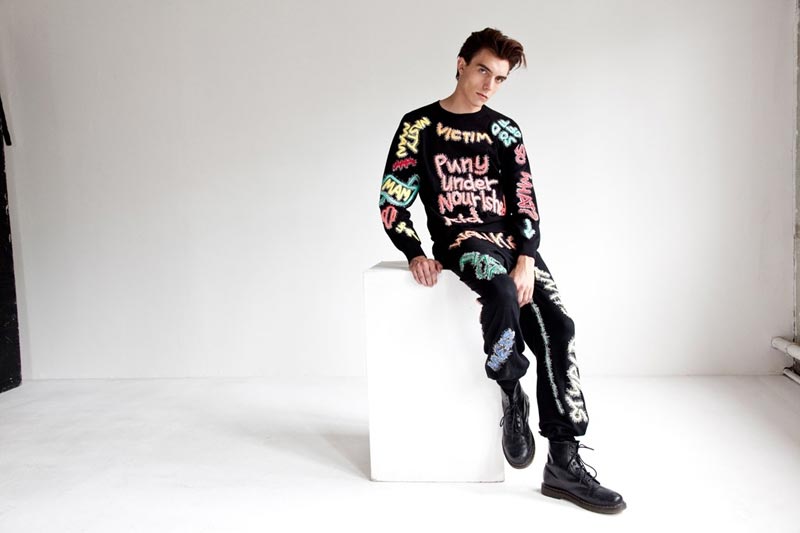 Here is the great collection #5 of men's knitwear by Sibling.
Sibling, the bold, progressive men's knitwear label, launched on May 29th 2008 was born out of a desire to give knitwear for men a kick.
Their collections have included bright and playful subversions of classic knitwear styles such as cashmere Twinsets in sequin leopard, sparkling or skull infused Bretons, statement pieces such as beaded Ratus Ratus, fox-trimmed, mink-lined Parkas – authentic in every detail, traditionally tailored School Blazers, knitted takes on the Trenchcoat, a show stopping fully knitted Biker Jacket in black cotton laminated to mimic worn leather and show pieces including the Ram's head sweater, the Knit Monster, Swarovski Kurt Grunge Beano and the Skull.  A collaboration between Joe Bates, Sid Bryan and Cozette McCreery, Sibling is all for one and one for all. The three bringing with them a strong heritage of experience with top name designers.
Between them they've worked with, amongst others, Alexander McQueen, Giles Deacon, Gallliano, Lanvin, Jonathan Saunders and Bella Freud.