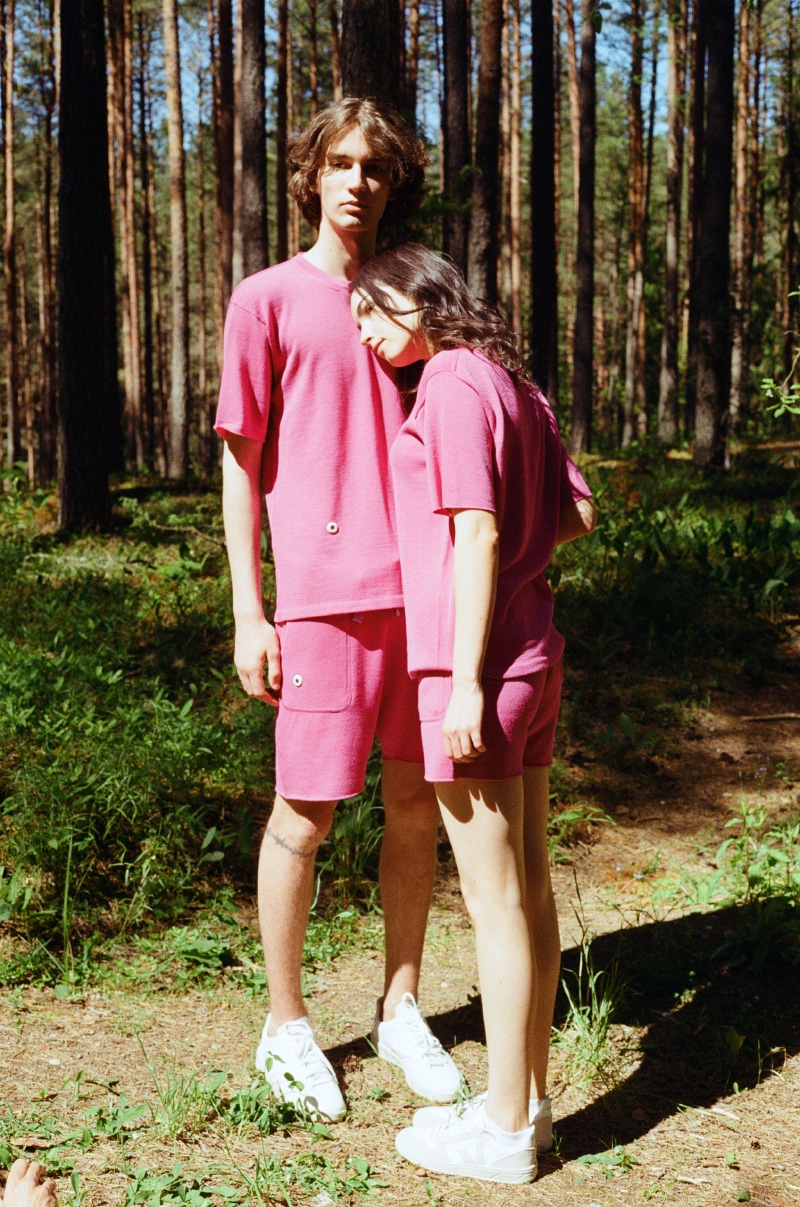 Sheep Inc. drops a new capsule consisting of 4 pieces: a hoodie, a crewneck, shorts and a t-shirt.
The Magenta collection is made from 100% merino wool sourced from ZQ-certified sheep stations using regenerative farming methods. The yarn is spun at a mill using renewable energy and knitted at a factory in Portugal with 3D zero waste machines whilst running on solar power.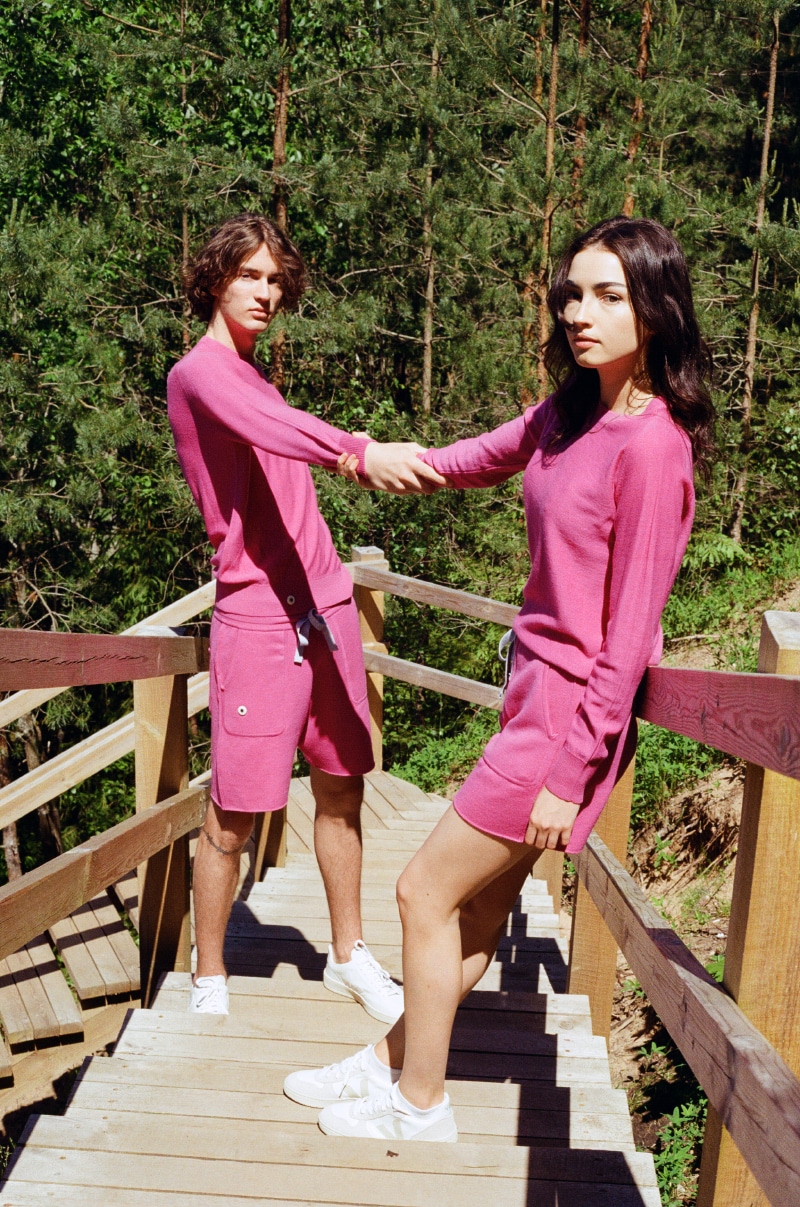 Magenta does not exist as a color because it has no wavelength; there's no place for it on the spectrum. Rather, it's something our brain creates to fill an empty space. Magenta is not a real color, but a figment of our imagination. Figments of Imagination! This collection carries the same sentiment. Transporting us in a visual dream-like scenario.