Boyfriend's Shirt is a menswear project formed by Laura Carrillo (fashion designer), Manuel Forte (visual artist, and Cristina Lourenco (entrepreneur). I had the change to meet them a couple of weeks ago during Mercedes-Benz Fashion Week Mexico and take a closer look at their latest SS19 collection.
Here's what they told us:
Why Boyfriend's shirt?
We wanted a name that expressed a certain reference to the balance between both genders. We knew we wanted to create a brand designed for men, that was totally clear for us, but in some way, we had the need not to close ourselves in any way. Also, we personally experienced that we were constantly using our couples clothes, and it's a thing that happens frequently between a lot of people. It is the idea of having fun with a double closet.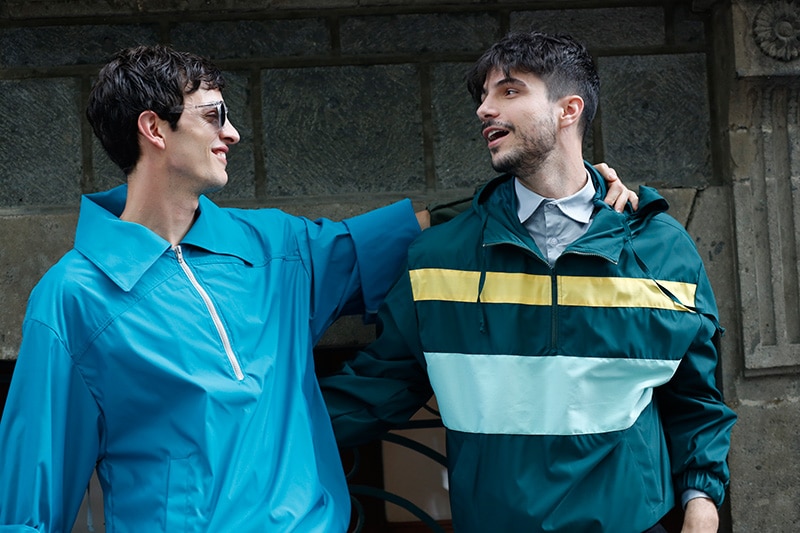 When you started the brand you used to produce only shirts. Why start doing complete collections?
We just felt that we needed to complement the shirts that we were producing, I think they were the ones that "asked" for the other pieces. It was a very natural process. The brand was born thinking about the idea that we were creating pieces that we really wanted to wear, it was kind of limiting for us stopping in the shirts. We wanted to explore different cuts and new fabrics and we also felt we could express ourselves better if we created a complete collection.
Do you miss the "simplicity" of making just one product?
Not at all. We think we can experience that simplicity in other ways. The shirt as a piece carries a special dimension for us. Apart from being our first steps with the brand, it's one of the types of clothing that we are having the opportunity to explore the most, deconstructing it, reshaping it and playing with prints and embroideries. It is a matter of taking more risks, challenge ourselves a bit more.
How did you guys meet?
We are friends for a long time, we all met in Mexico City. Cristina was already friends with Laura for 3 or 4 years when I met her, and I met Laura just when I (Manuel) arrived in the city in a local bar, in a totally random and blessed way.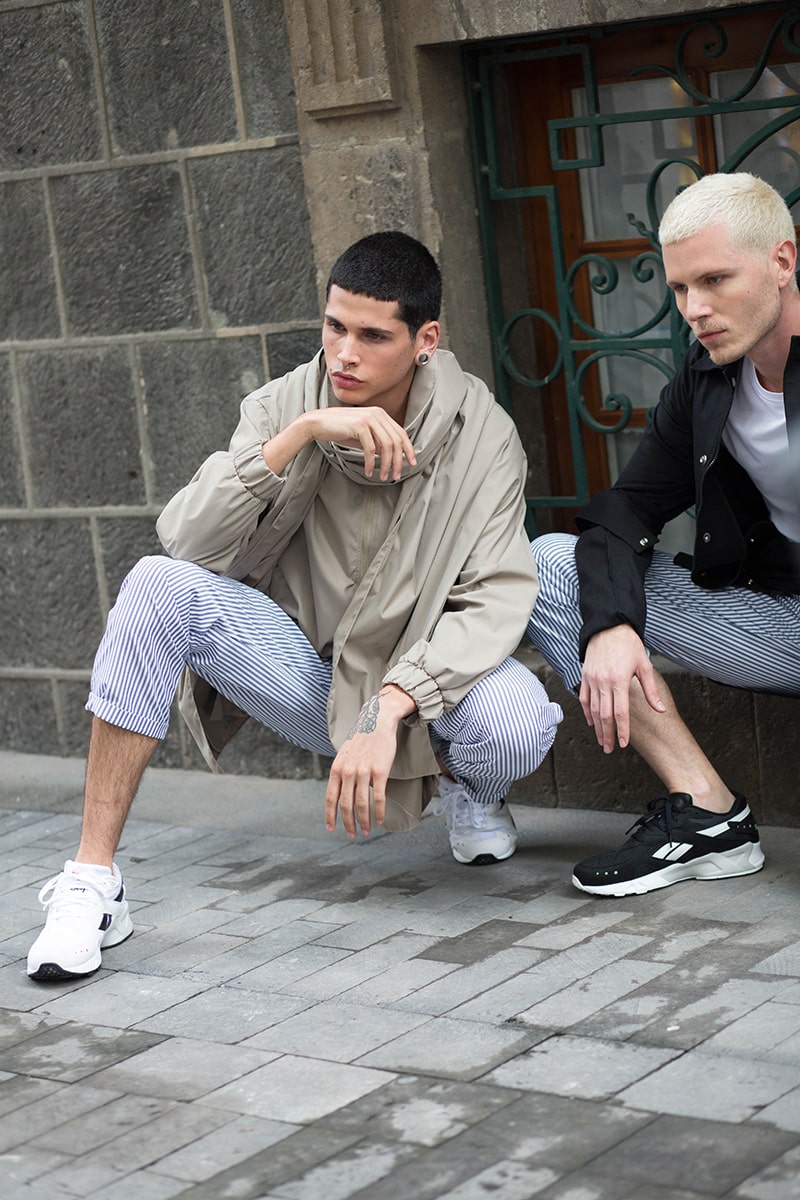 Is it hard to make decisions being three people of the team? or is it a plus?
Being three making decisions actually works for us, of course, sometimes we have different views on things but we always make it work. Despite our different backgrounds we totally respect every aspect of the process of creating Boyfriend's Shirt and the three have an opinion in pretty much everything. We just trust each other and share a big passion for this project.
Manuel Forte, you are Portuguese. As a Portuguese guy myself, I'm familiar with the quality of Portuguese manufacturing. Can we see this on your collections and how?
I think we can definitely see the quality that you are mentioning. Although we are not currently manufacturing in Portugal, it is a total reference for us the experienced and refined work that they produce there, with fabrics and manufacturing itself. It is one of our major concerns the way our clothes are made, we are really aware that its durability and fine tailoring are key items to a good experience. Cristina also has Portuguese roots and Laura travels a lot there, so we are always with an eye on it and totally face it as an option in the future.
How is Mexico inspiring the way you design?
The place we live always affects us deeply. Mexico is a huge country with a lot of different ways of living, distinct landscapes that sometimes collide and make the country roar. We can feel that really exists a strong power of adaptation that resists through the social nets, also generosity. Those are two points that we constantly aim to embrace and being inspired by. Mexico teaches you to be a bigger giver.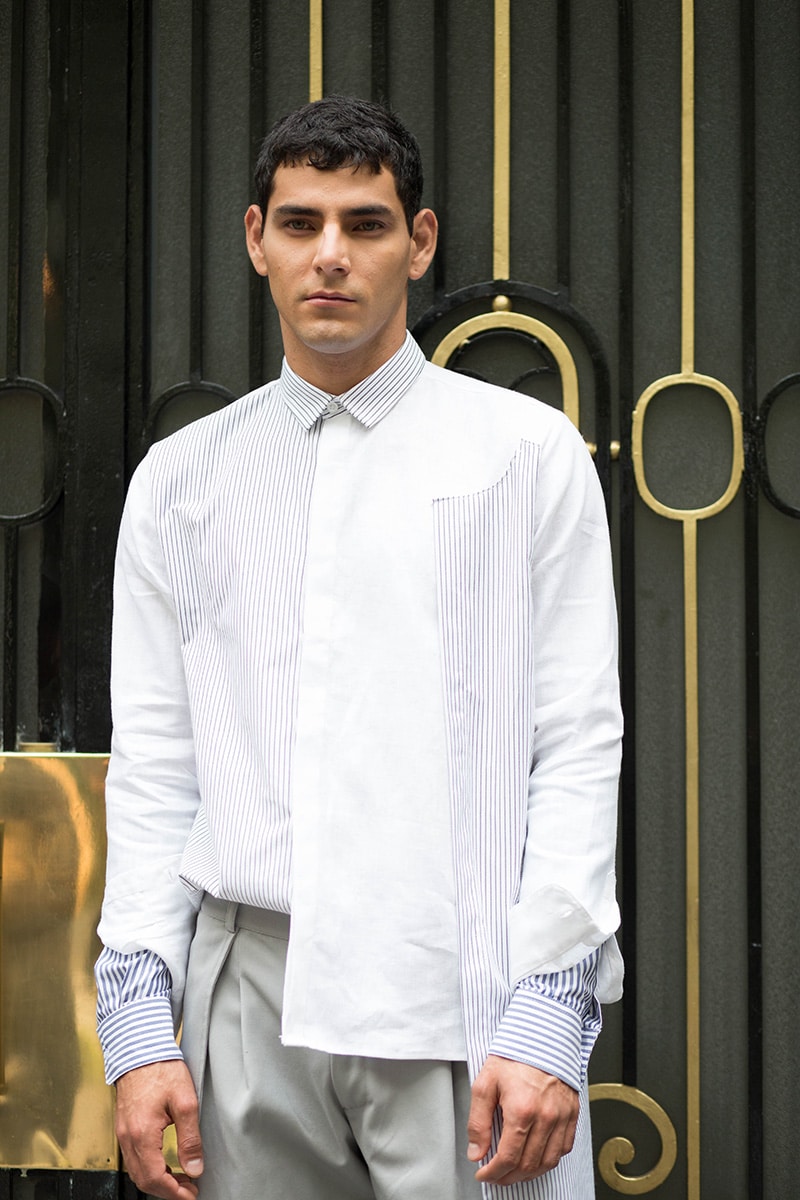 What's the importance of an event like Mercedes-Benz Fashion Week Mexico for young designers?
We are extremely happy with our presence in the MBFWM. It is a very important platform that really can make a difference. It gives visibility and most of all the opportunity to interact with different publics and show your work to a larger audience.
How do you describe the Boyfriend's Shirt MAN?
We can say he is a self-confident man and has a serious crush on comfort and attention to detail. Applying it to any age.
Tell us a bit of Spring/Summer 2019.
In this collection, we were inspired by certain aspects of the preppers culture, their adaptability, and flexibility. It speaks of an urban summer where the dialog between the comfort and the design of the pieces is intense. Color wise we were confronted with a Milton Avery exhibition that was really revealing and important for the work that we wanted to develop. We can say it was the guiding thread of this collection.
Anything you can advance for Fall/Winter 2019-20?
We are working on it. It will be interesting how we will put in practice the sequence of ideas that we've been discussing, but all we can say is that we are fully committed to continuing to create a practical and attractive well-made menswear brand.
Where do you see the brand in 5 years?
We would love to reach different publics and extend our vision. For a small brand like us, it's not easy to form a strong structure, we come across with production issues, fabrics supply deficit or skilled labor. But being constant and persistent is a challenge that we took the first day we created it so we hope we can grow and mainly always enjoy doing it.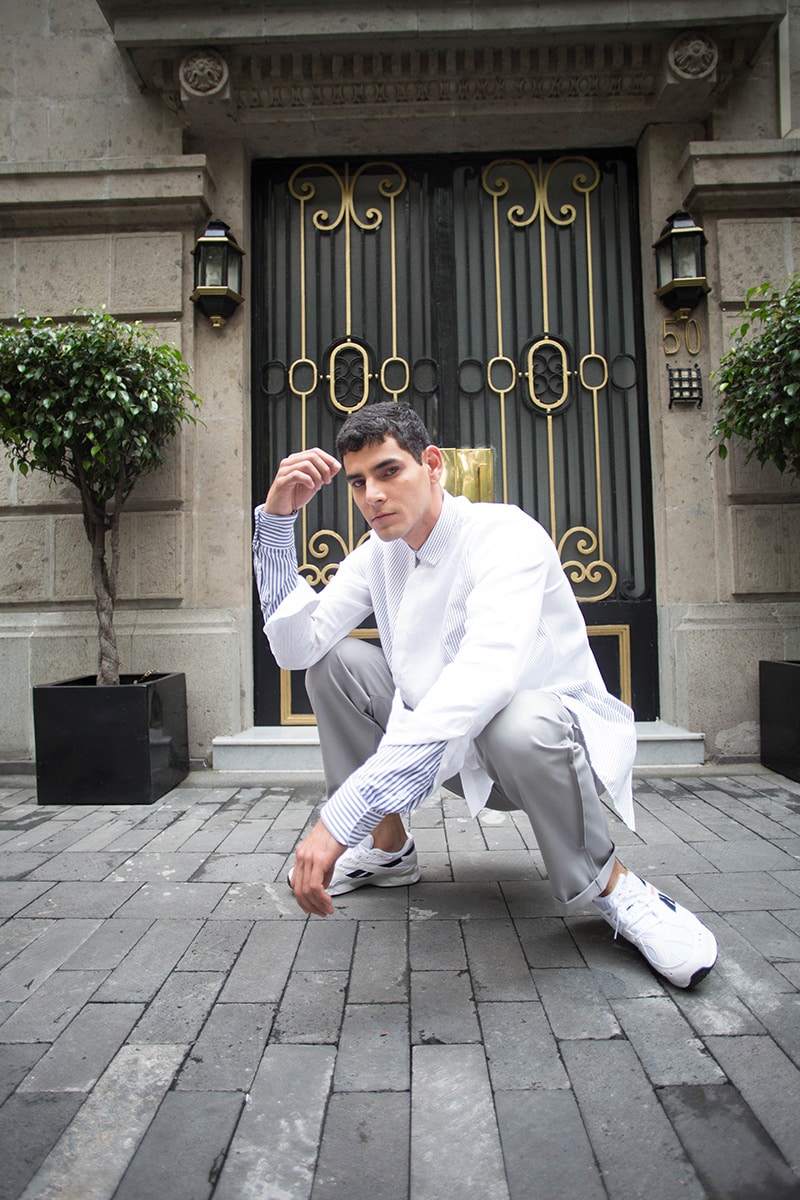 What is to be Fucking Young! for you guys?
It's not taking it for granted.