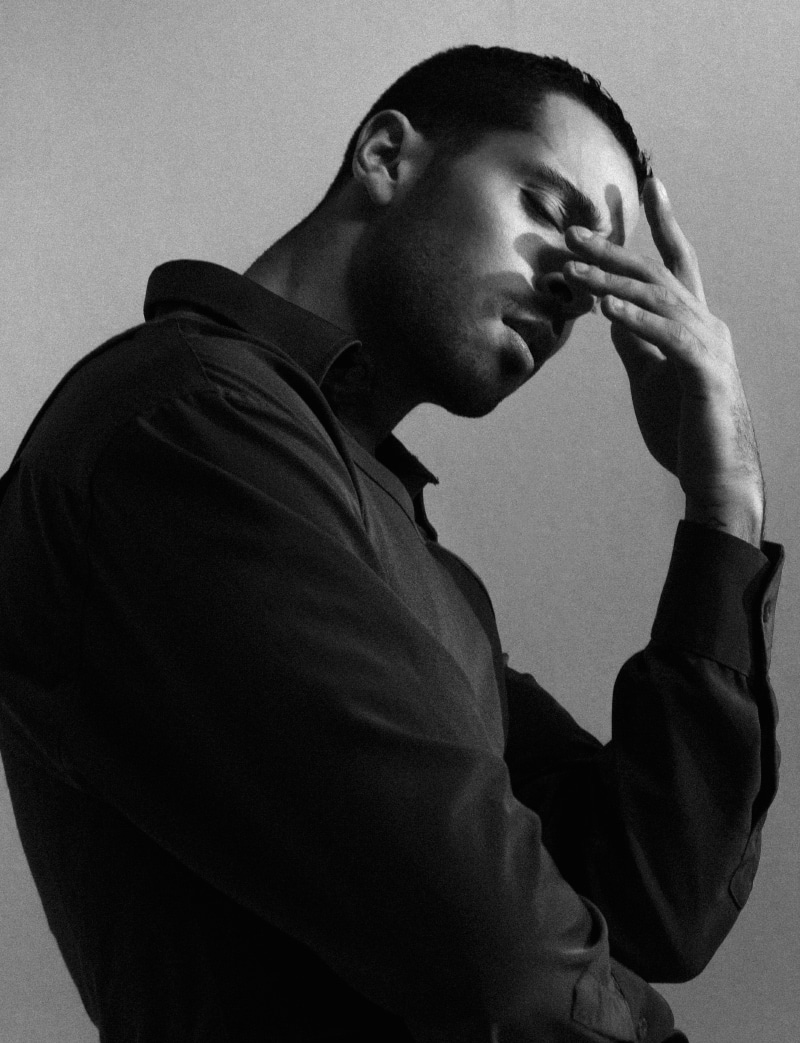 "I'm just a dancer who has been focusing on making dreams come true, to be honest," says Giuseppe Giofrè, a 27-year-old dancer from Southern Italy, existing only in a hyperreal world of his own creation, tinged with nostalgia and pure hopefulness.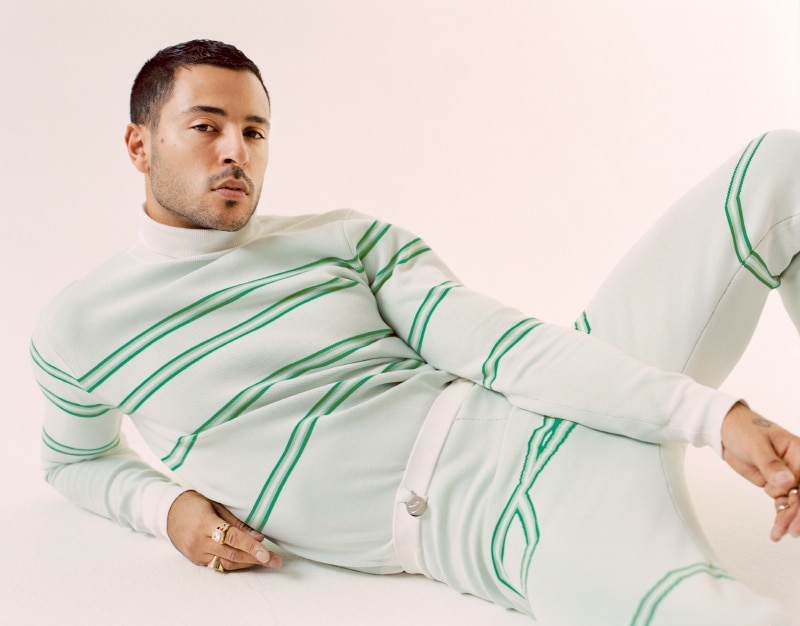 A kind spirit in his own right, he's the type of chap to offer you that give-a-fuck depiction of kindness, through a graceful demeanor that makes you feel lucky to be in his presence. The moment we hopped on our Zoom call, as present customs demand, his fragile soul blazes through instantly: A beauty that's gripped by modesty (as we like it), I begin to cozy up and get deep-down in conversation.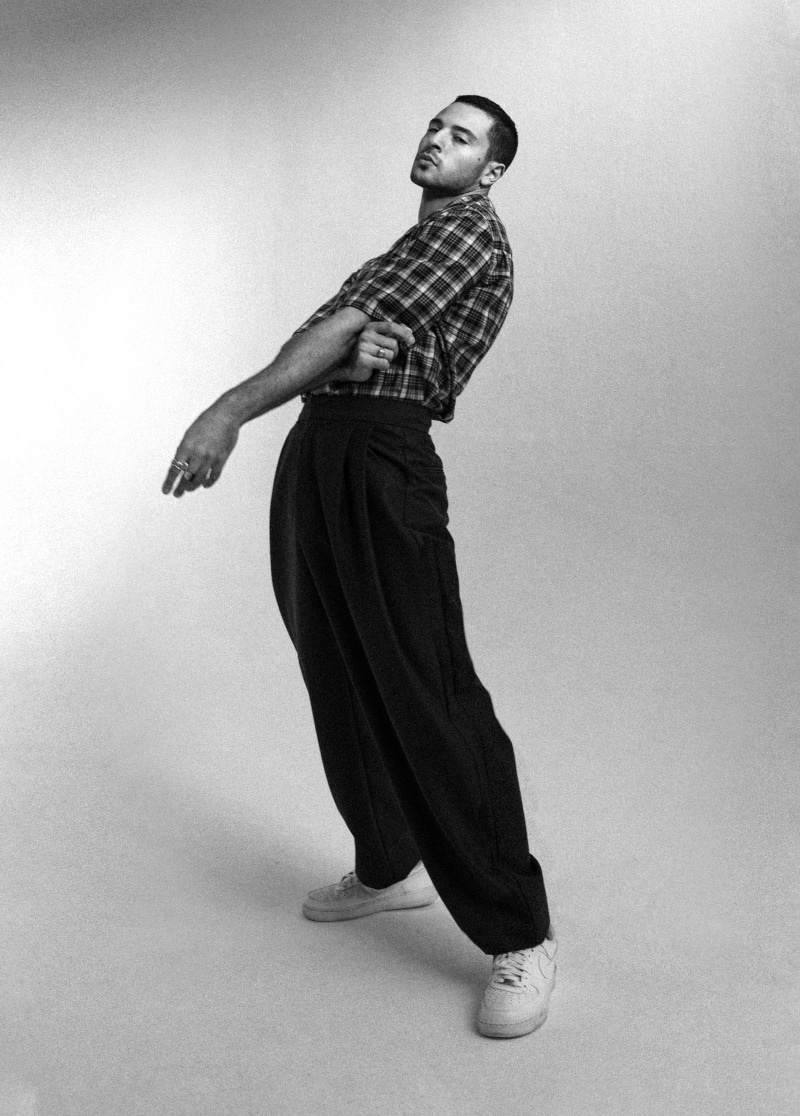 First up, lockdown. "Well, I'm a very active person, so I always try to keep myself busy especially during this time because we simply can't let this time tear us apart," he says. From the get-go, there's something rather otherworldly about Giuseppe, and his quiet confidence that feels like almost wanting to give you a ticket into his brain. "I've been very focused on myself," he explains – without holding back – "on my mental health and working out a lot, as physical activities help my mental health and my body, too. As I said, I'm a very active person, and I love going out – not out as in partying, I'm not a party person just so you know. But I like to go to country parks and walking. This lockdown has been kind of okay because it is very relaxing to an extent. The first one was very hard: I was in Italy and we couldn't get out of our homes for a few months, something that hit really hard on me. Though, I am taking this period one step at a time."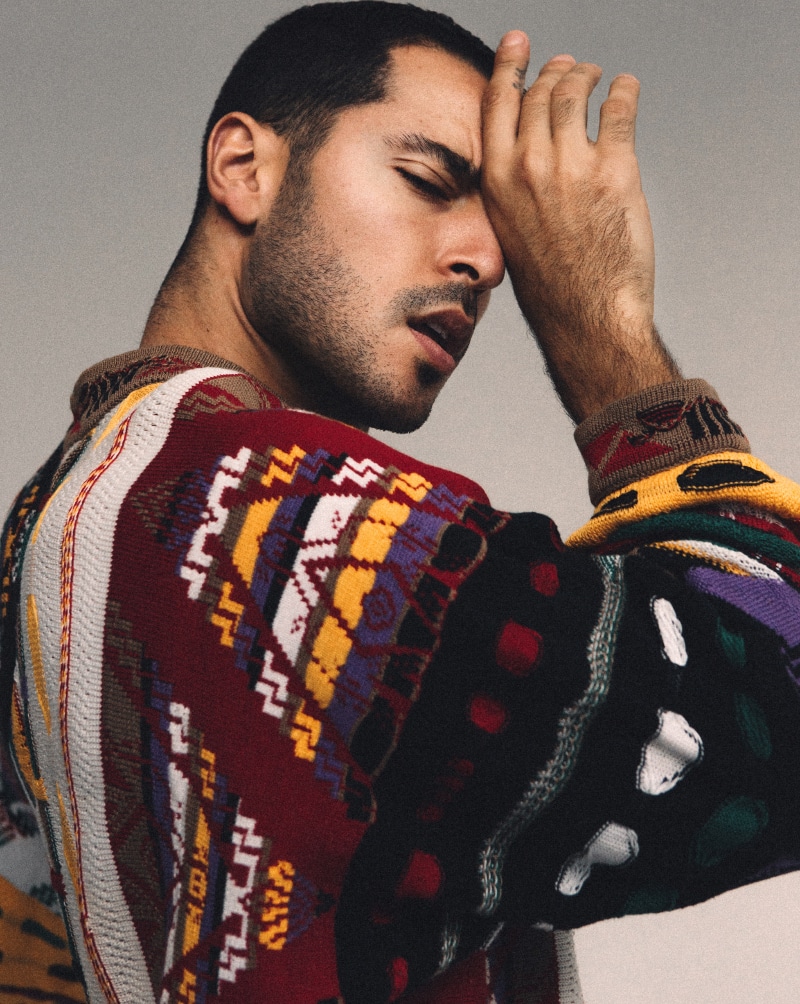 With his parents supporting him (and his mother also dabbling in acrobatics too), the pair have always been upfront with their son about the trials and tribulations of industry life, but that hasn't stopped him. "I started very young. My mum saw me dancing around the house while watching TV and leaping from a couch to another," he reflects. "One day, my parents wondered: I think we should get him somewhere […] So we found this dance school in my native city. My mum took me there and explained to the teacher about my love for dancing, so I'm very grateful for that as she's been the very first person to introduce me to that world. Reminiscing the old days, she was always doing splits or crazy stuff with her legs, and I wanted to do what she did. When I turned 17, I then moved to a bigger city in order to deepen my dance practice." The road he embarked on is no doubt defined by a batshit jar of the emotional (pardon my youthspeak) – which specifically made him fall in love with dance and everything that sits within it. He then starts to blush.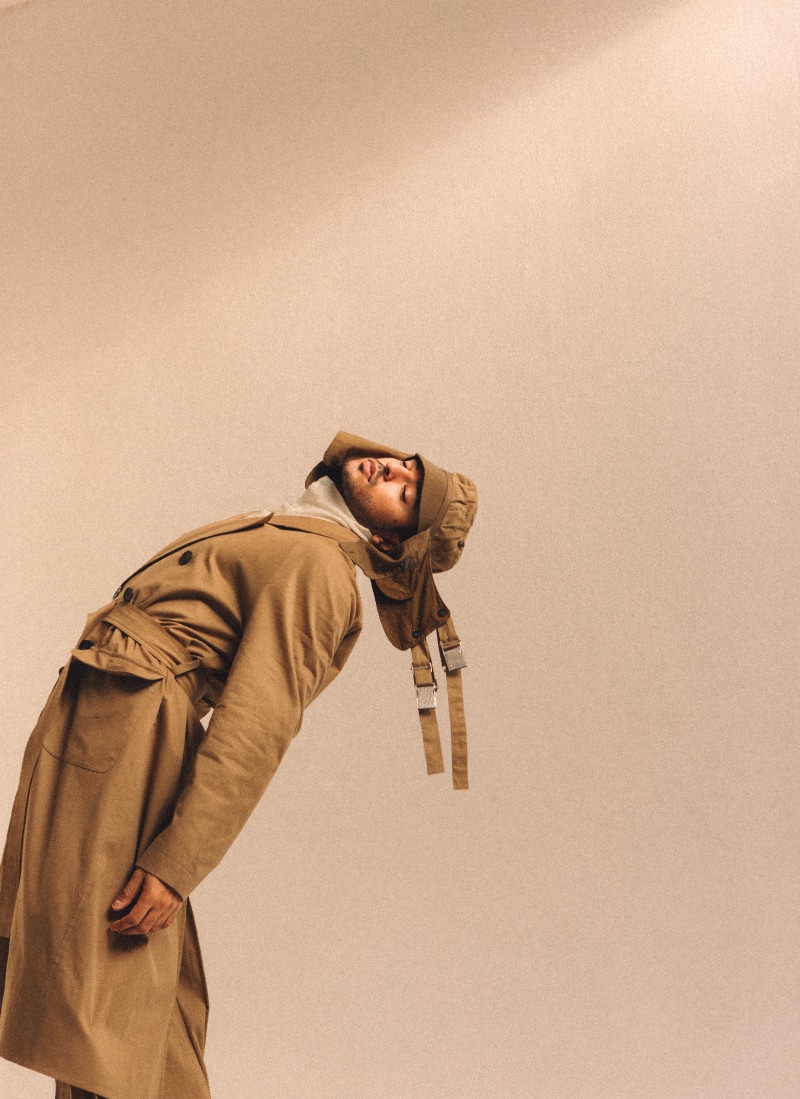 "This ain't a cliché, but dancing means life," he says, laughing. "Right now, the current climate made me realize how much I love dancing, how much I love being on stage, and how much I love touring next to artists I admire." And when he later cites musical powerhouses – aka Taylor Swift and Jennifer Lopez as some of the forward-thinking trailblazers whose visions changed his life and impacted his natural prowess, it all makes total sense. "I mean, I've been on tour with Taylor and Jennifer Lopez, they were both amazing experiences for different reasons. My go-to momentum is with Taylor because I had the luck to be on a World tour with herself to many countries. Reputation is one of Taylor's latest gigs and I love it because of its memories. Indeed, I will remember that forever: The people I've toured with, the dancers, the crew. It had a crucial impact on me, and it meant so much for my growth."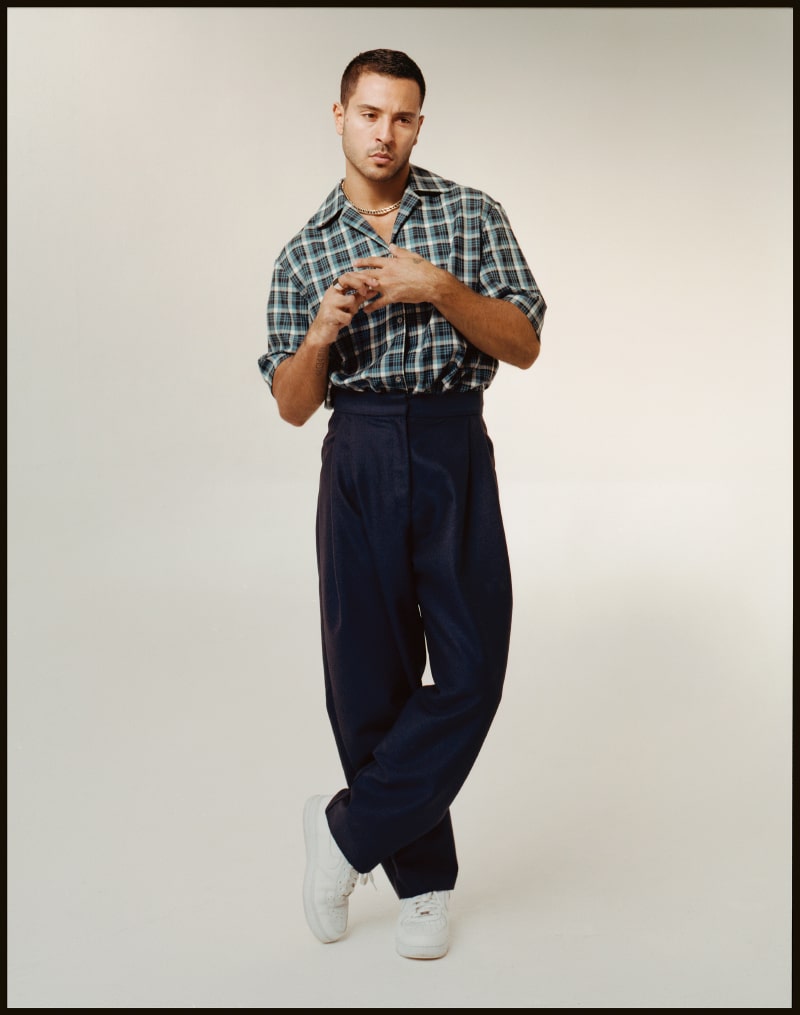 Next up, we unpack mental health and social media. Giofrè lets us in on all of this, "without losing his mind", driven to unfold the reactions behind the positives and negatives of online criticism. "For me, boundaries are crucial," he frankly admits, without a sign of peacocking braggadocio on display. "I think it's important to diversify the criticism that you get because comments could be either constructive or not." On this, I couldn't resonate more. "You have to also think about: Is it work-related or is it life-related? Because if it's work-related, I usually take it really nicely and I think about it, literally listening to those people who critique my work. In a nutshell, if people know what they're talking about, then fine, but it's a mere randomer, that way I ignore because eventually, they'll get bored of hassling."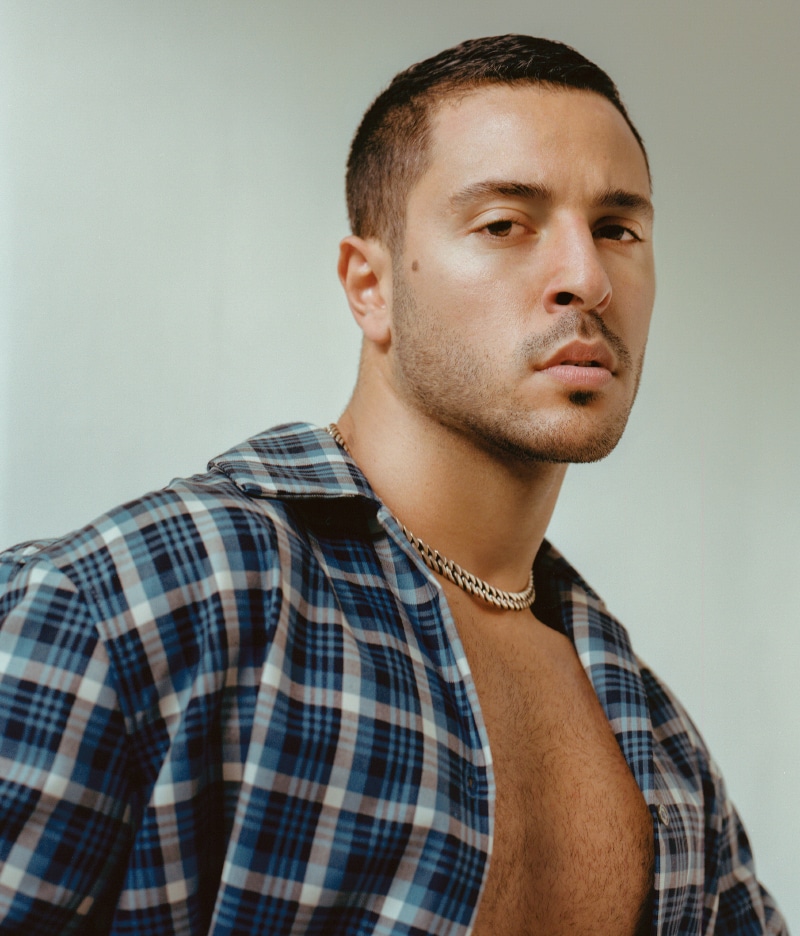 Then, as I feel the discourse playing on loop in his mind, his enlightenment gets sheer: sincerity thrives aplenty. He adds: "If people have the audacity to comment on something related to my personal life, I don't take that bullsh*t. I don't feel like anyone should be a judge for someone else's issues. I don't judge people, and I think everyone has different goals. I'm an honest person, so when I say I push people and ignore them, I don't want to be rude, but as I said, boundaries are crucial." His immersive thinking is striking and builds on a past which, like many of his fellows, has been affected by hazy challenges. "Nobody likes rejections," he reflects, "but I think we all felt rejected once in life. It makes me really sad to think about it but ultimately, I feel like I get up and keep walking on that street that was destined for me because the street is there. That said, I know it's a long way, but I keep walking even if I fall. I've been rejected too of course, but I was really set on grabbing my moment that life enabled me to achieve." The underpinning of introspection so present in his life has reverberated through his mental health struggles, which is why Giofrè tells me he "tries to find happiness in dark and doom," by pushing everything attached to that with optimism and resilience. "Well, I feel like it's a sad thing to think about people can be that rude to judge someone's body or to judge someone's face because they don't care about going deep to search in the person's identity," he says. "I feel that when a dancer takes America into consideration, one doesn't really get judged for being curvy or short/tall. In the dance field, America gives the opportunity to many different dancers and in life we're all different for a reason. I didn't really struggle because I've never paid attention to people trying to tear me."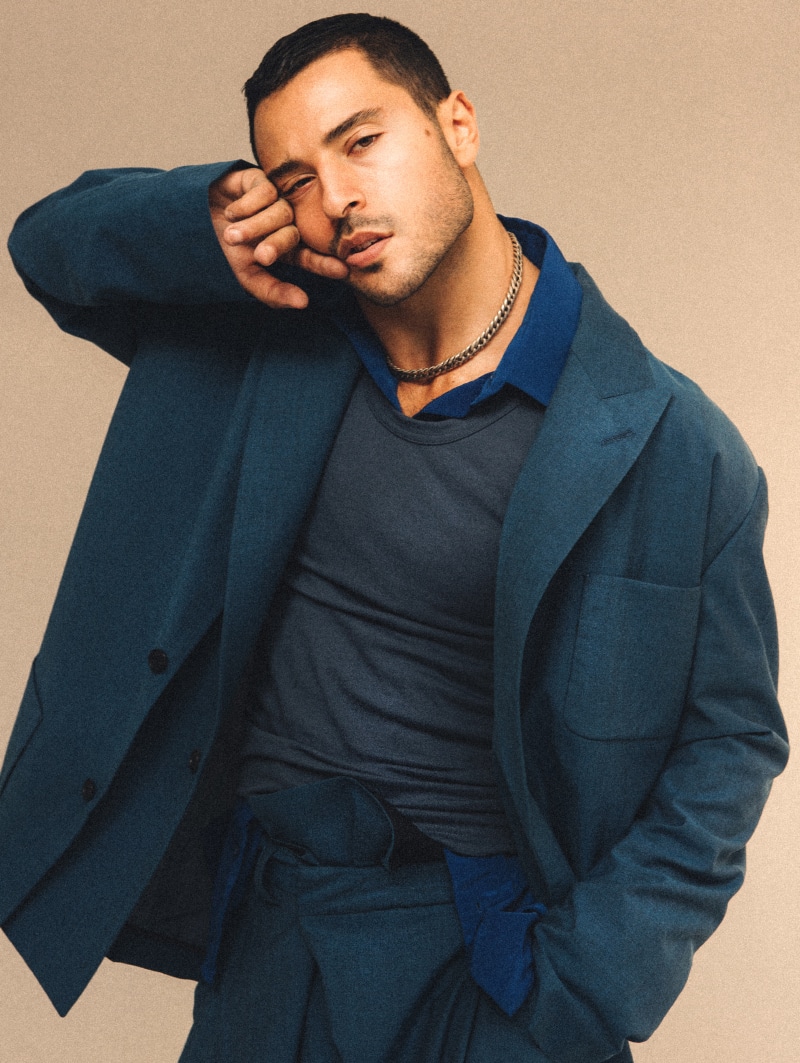 Whether it be wistfulness or an in-your-gut-feeling of impulse, Giofrè gives credit to his mum as an inspirational figure, when things at home were difficult. "Throughout my whole life, I've been inspired by so many people," he confesses. "I feel like for myself though, my mum is definitely a big inspiration, especially for the way that she is: A strong, active, and adamant woman."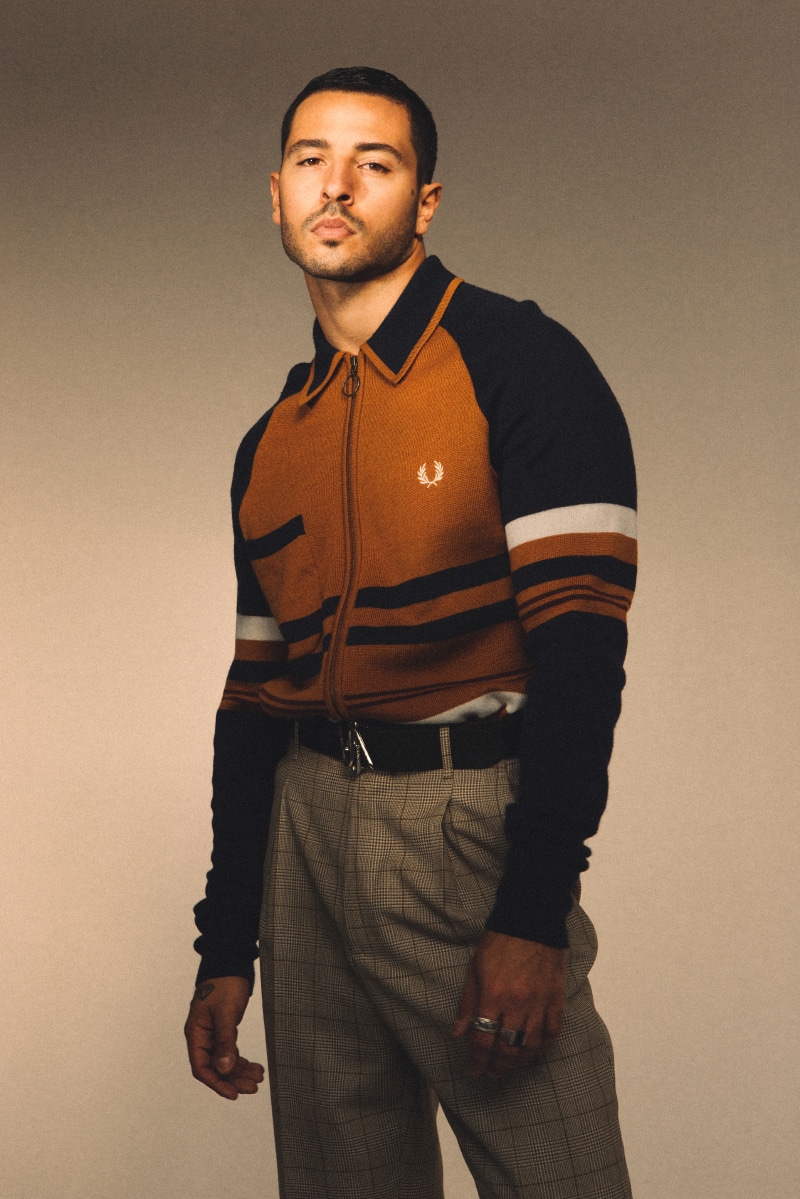 If you ask him to sum up the wisest lessons he learned, he leaves you with two options. One, "being yourself is what is truly appreciated by people, I'm an honest person and I like to say things in a forthright manner." Two, "dream big! Because I'm such a dreamer-boy, I dream so many times about my life and I always say keep dreaming because eventually, look up one day and it shall come to pass."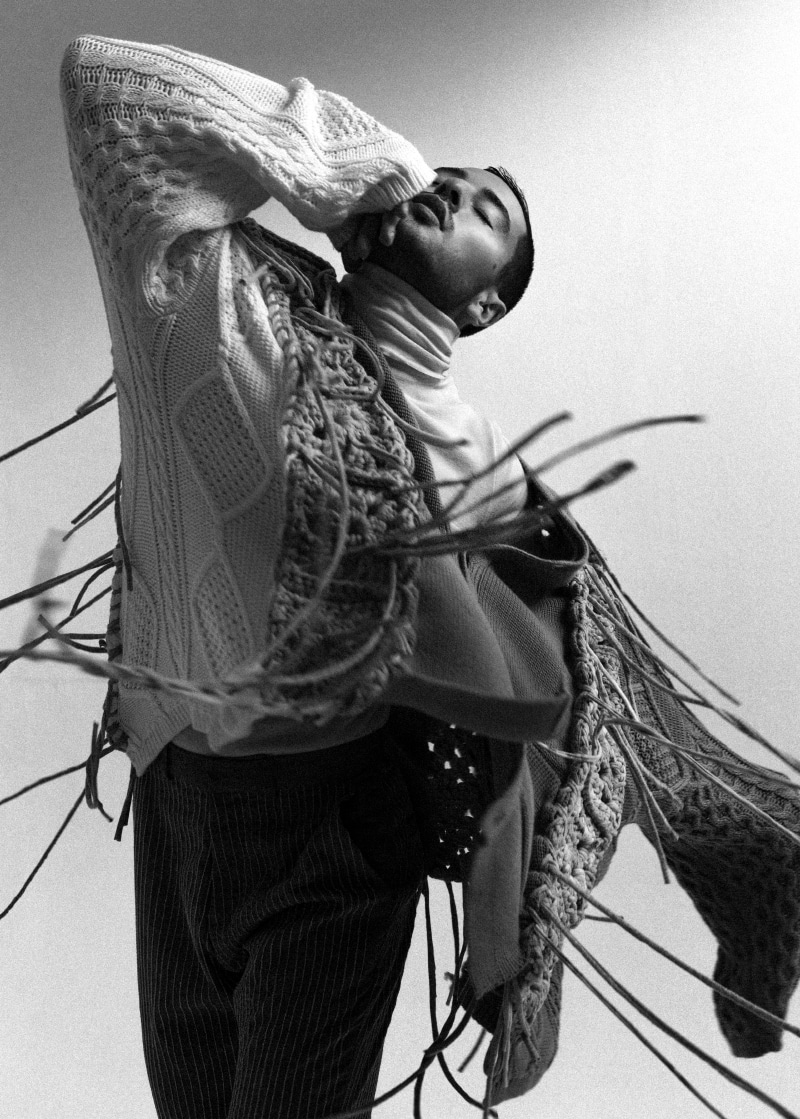 As our conversation draws to a close, I realize that I wasn't fooled for a second: My guts knew exactly where those words came from, and deep-down his voice, there was so much candour for the taking. Thankfully, he wishes to round up by expressing his hopes for the future. "After all this, I hope people will finally feel the freedom from whatever is happening in the world," he reflects. "I hope that one day, we as a collective can find peace and that we can be able to step out from ourselves without fear or anger." And just like Giuseppe, I very much hope so.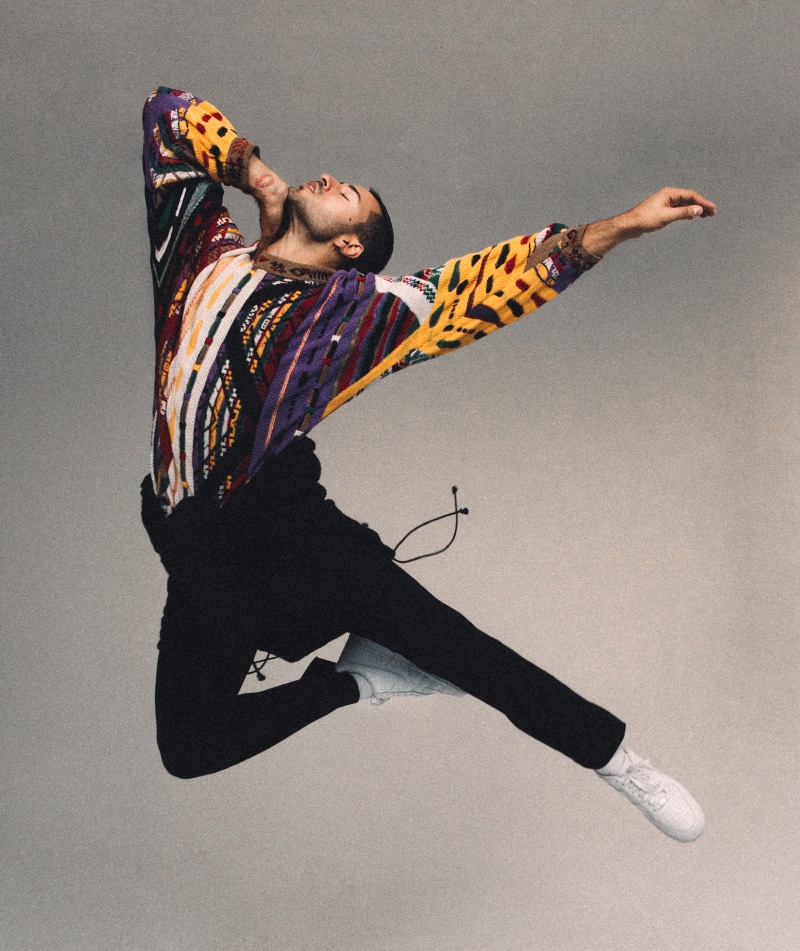 Talent: Giuseppe Giofrè @giuseppegiofre
Photographer: Tom J. Johnson @tomjjohnsonphoto
Stylist: Anne Lauritzen @annelintrup
Editor: Chidozie Obasi @chido.obasi
Brands: Nicholas Daley, Berluti, Eytys, Maison Martin Margiela courtesy of The Arc London, Conor Joseph, Xander Zhou, Kenzo, Carlota Barrera, Nicholas Daley, Nike, Edward Crutchley, Hugo Boss, Liam Hodges, Ester Kubisz, COOGI, Song for the mute, 3.PARADIS.