You are likely to recognize British/Venezuelan London-born actor Sean Teale from the thriller B&B or perhaps Reign (which I'm also a big fan of), or a handful of other works such as Incorporated produced by Ben Affleck and Matt Damon or Marvel's The Gifted. But even if none of these ring a bell, prepare to familiarize your search engines with Sean Teale because between our cheeky little interview with him, and his latest role as Dario in Disney's Rosaline alongside Kaitlyn Dever that's now out, you're about to get the pants charmed off of you! (But sorry guys, Sean has a lovely partner that he also enjoys cooking with!)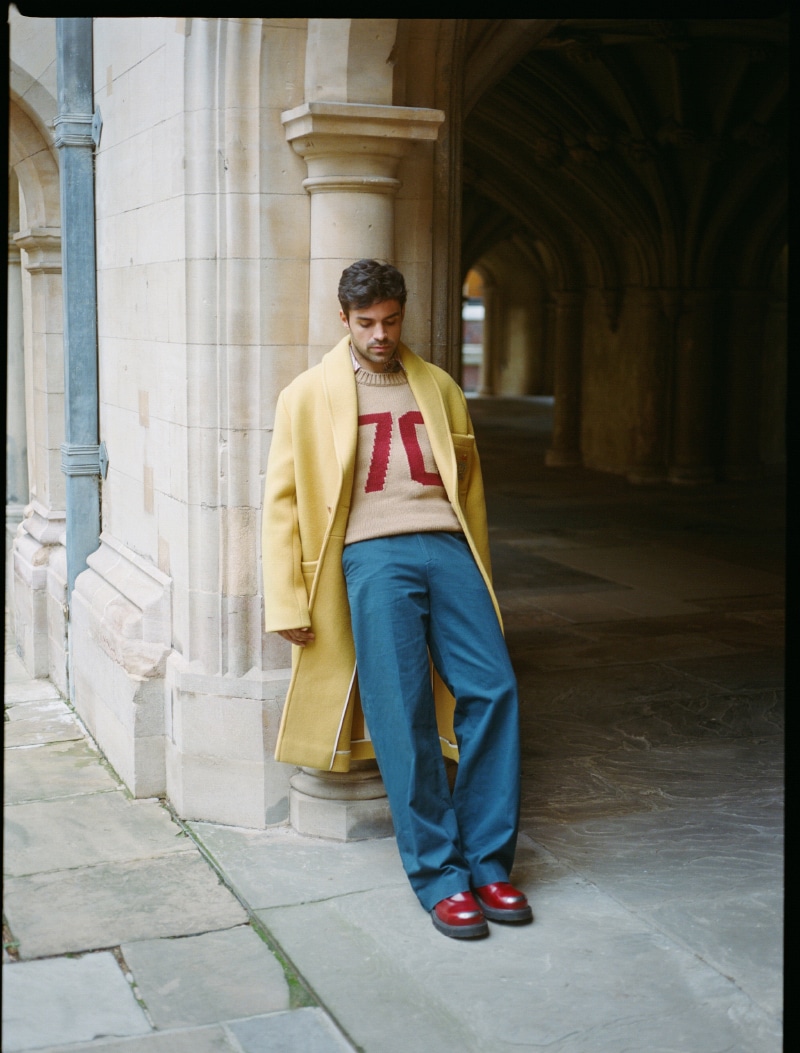 Your first break was in the cult classic Skins, which today draws comparisons to Euphoria. From Skins to Rosaline,  which of your roles do you feel you've gotten the most takeaway from?
I guess that kind of depends… Personally or in relation to the industry? I feel like Incorporated and The Gifted were the two I took away a lot from on a personal level. They sort of feel like these formative jobs that helped start clicking things into place, on set, in life, behind the camera – all of it. Within the profession, Skins is a label we won't shake off, and outside people often remind me of Reign too. 
Do you put together playlists for your characters?
Funnily enough, I do! I was discussing this on set with Kaitlyn Dever who does the same and had a great playlist for Rosaline. But honestly, I don't do it every time – it depends on the character. Sometimes that's how I access them and sometimes it's not – it might be atmospheric music that connects more with the project as a whole and that's not specific to me.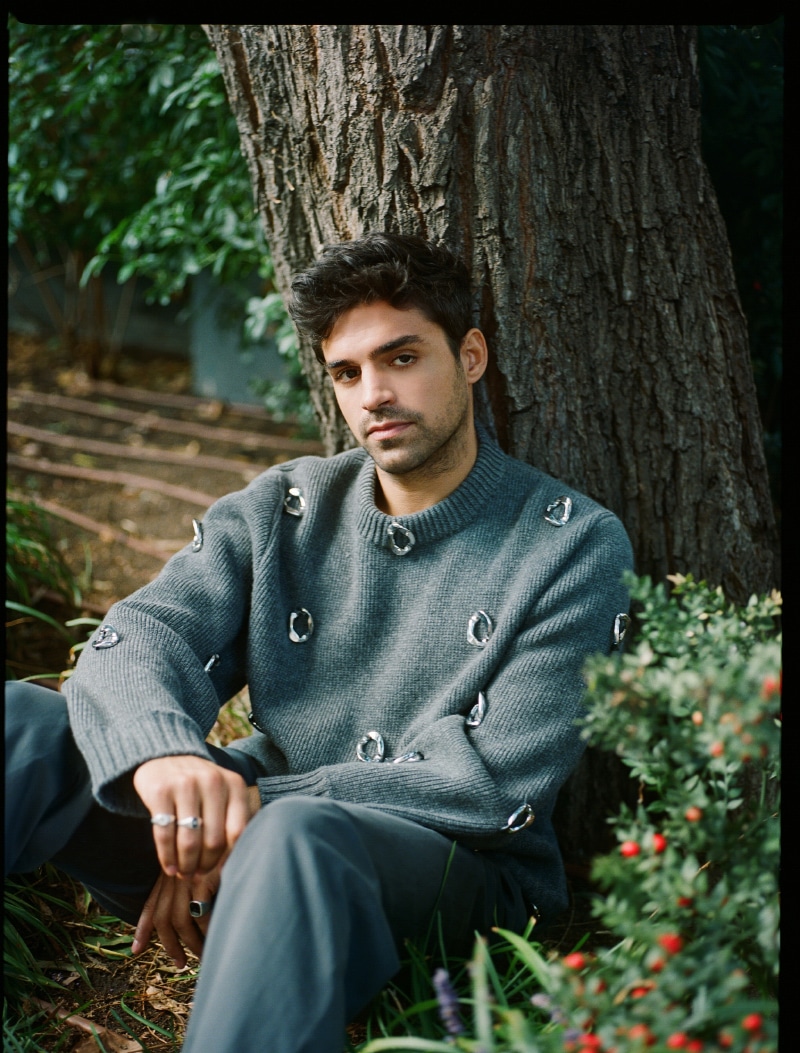 I was a big fan of Skins when it came out, so I have to ask you to tell us a  funny anecdote about filming with the cast.
That entire time period was one funny anecdote – naturally, it's not safe for print. I don't think we were particularly equipped for the NME awards that one year. The show won something, all the cameras turned to our table to find one of us being sick under it, some cackling, some dribbling. One person just inhaling pizza. Then we all had to stumble on stage and accept this award from Johnny Rotten of all people. Ridiculous. I don't know what happened but that award arrived at the office in 42 pieces.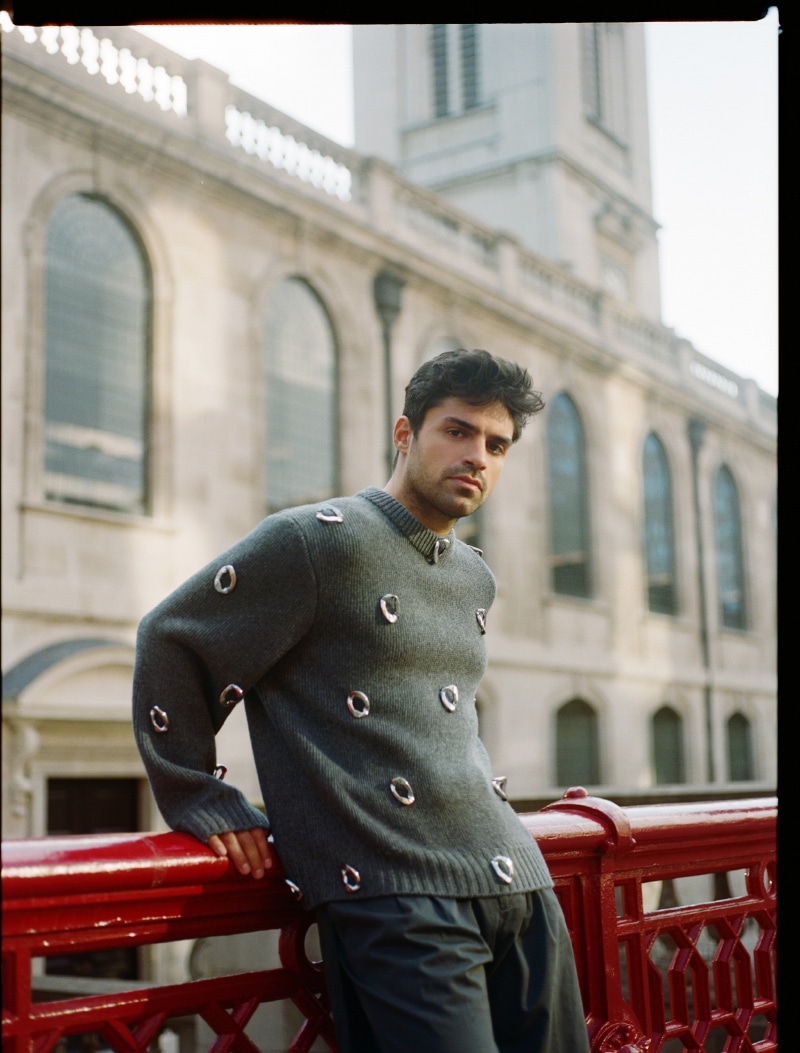 In Rosaline, how does it feel to play a character in such a different version of such an iconic story?
It was quite nice to not have any confines with Dario or to have to adhere to any previous text. Although admittedly I find quite a lot of joy in that structure too. I think to a degree Dario was a tricky character for them to figure out, so I'm very grateful I got to build him alongside Kaitlyn and our director Karen. 
What are your thoughts on Shakespeare (fan or not, it's ok we won't judge), and how do you feel his storylines fare in today's climate?
It feels blasphemous to state as a British actor that I haven't engaged in much Shakespeare but it's the truth. Most of my school curriculum seemed dedicated to questioning how much of his work Marlowe might've actually written. Had I gone to drama school instead of onto Skins I'm sure things would've been different. But it goes without saying his (or was it?!) works are timeless, and their themes are universal. Love, death, power, free will. All that stuff.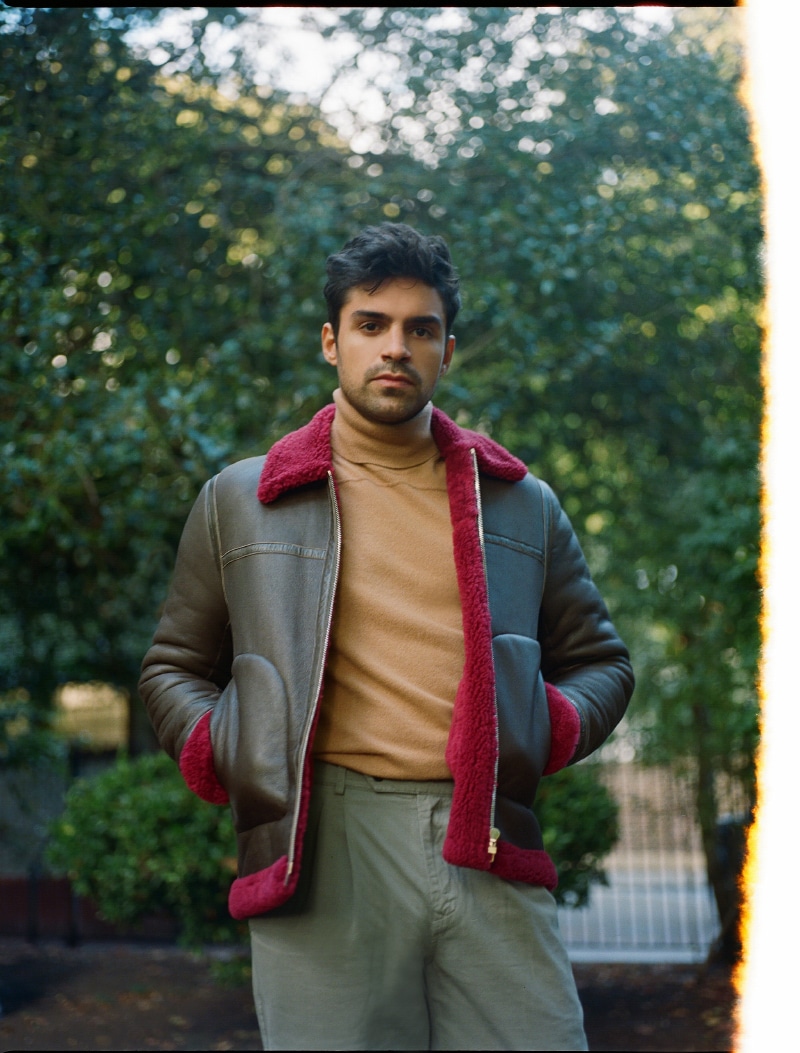 You have played so many characters and have worn so many costumes, from a personal standpoint, do you have any style icons?
I feel like I know few men who wouldn't like to embody a bit of Paul Newman and Steve McQueen in their style, I certainly do. I'm not outrageously ambitious with color, I care more about clean lines and leaner fits. I'm probably a bit boring, to be honest, but these things have all shifted as I've gotten older and I'm definitely being poked towards edgier, higher fashion. 
One part of the job that most actors don't always think about, is dressing off-set. How much time do you spend putting together an outfit?
I definitely do the thing where I have so many clothes and still claim I have nothing to wear. Realistically I don't take too much time – often I get new pieces or clothes from a different country I've worked in and abuse them until the next thing.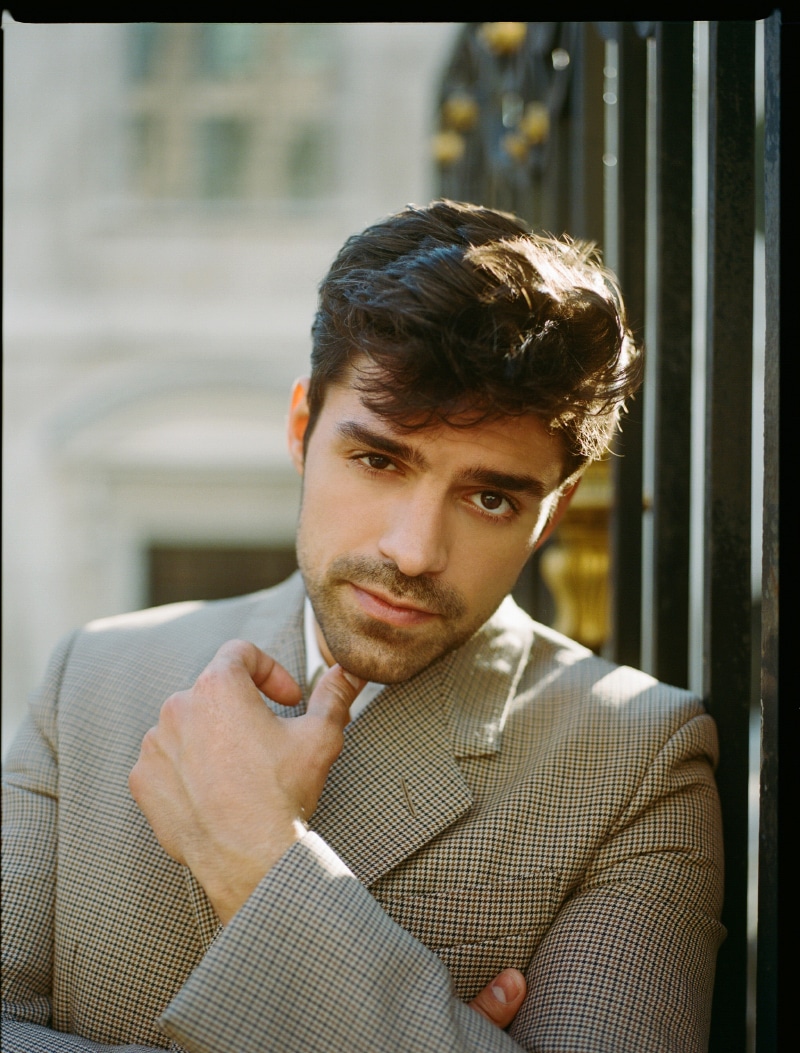 Are there any styles in fashion that you may like but haven't dared pull off yet?
If someone can either teach me how to pull off hats or physically change the dimensions of my head I'm all for it. 
You have been very busy these days! What's something you wish you had more time to do?
I'm normally quite good with reading but I'm not going to lie I've had the same book on me for months it's ridiculous. I should give it back. Or be force-fed it. You just think you have the time, on a journey or at home but naturally being with other people or in front of a screen you end up back at page 1. I'd drive long road trips regularly when I lived in the states, and I miss it. We're planning a Scandinavian tour which I can't wait for.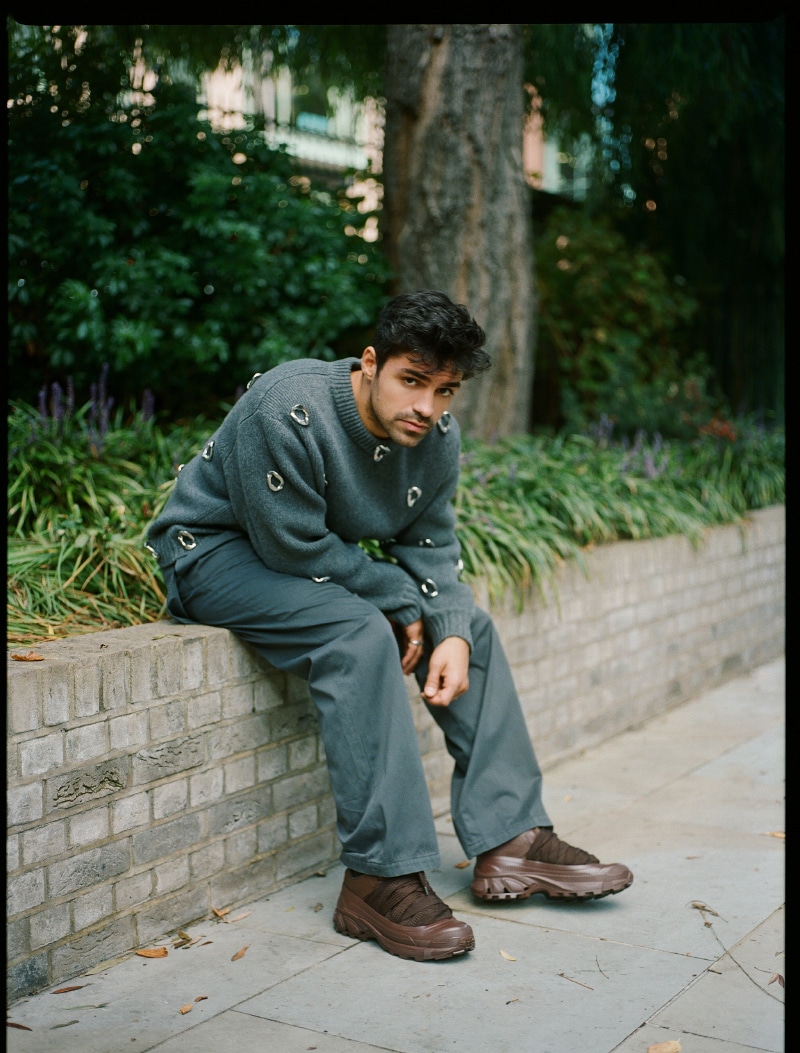 On the road or on set, what's your favorite comfort dish?
My mum's shepherd's pie. No question. I mean she's not even English she's Latin. I don't know how she does it and I am OK with that. 
Do you cook? If so, what signature dish?
My girlfriend and I have completed sausage rolls now – we got the badges, the certificates – the lot. We basically ran a factory of them during the lockdown. We make tuna melts that admittedly bang very hard and we enjoy making this healthy aubergine curry.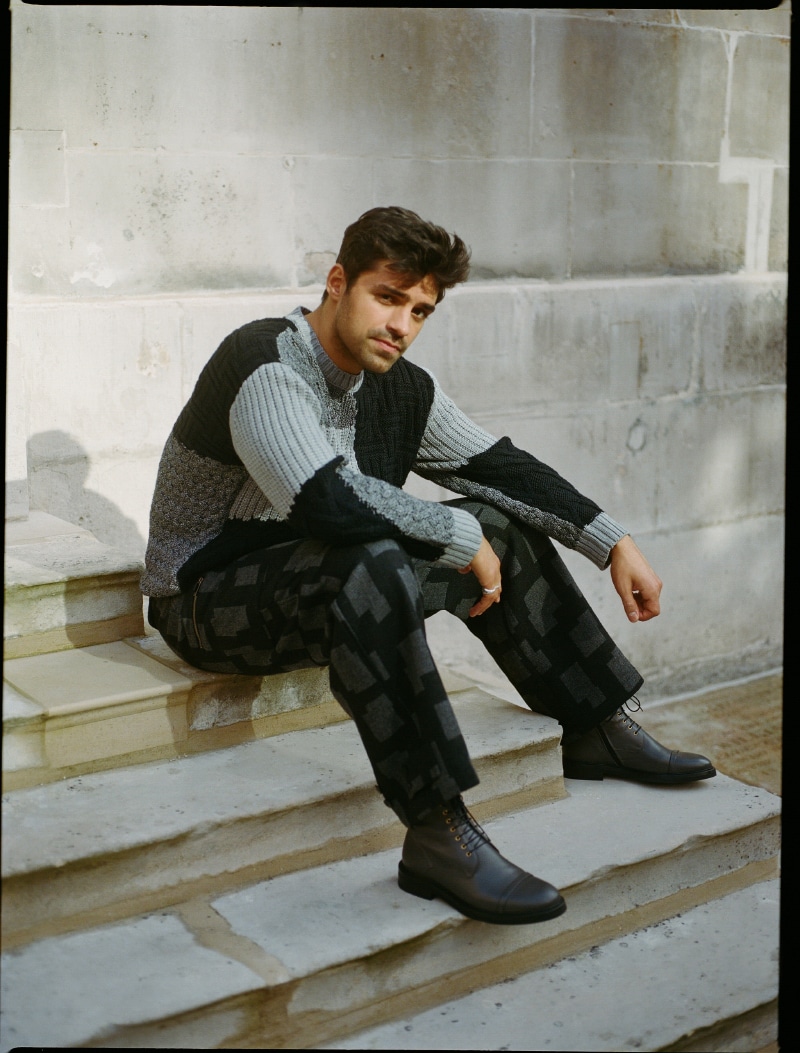 What's your most diva quality?
I'm quite obsessive about cleanliness. Needing things in order is quite 'diva-y' I feel. "Cause you never ever chill" – my girlfriends actually helping me write this answer. She's now showing me all the stuff in the house I do that's too weird. 
Any guilty pleasures?
I'm not a reality TV guy. I have played a lot of video games in my life if that's a guilty pleasure?  
Finally, what are you looking forward to next?
Being at home, enjoying London, around everyone that I love here. We have a show coming out in 2023 we made this year – it'll be nice to head into the post-studio for that. And hang on – a World Cup at Christmas? Who's gone and done that?!
I'm guessing that show is Netflix's Palomino set in Barcelona, from the makers of The Crown, will stay tuned for it in 2023!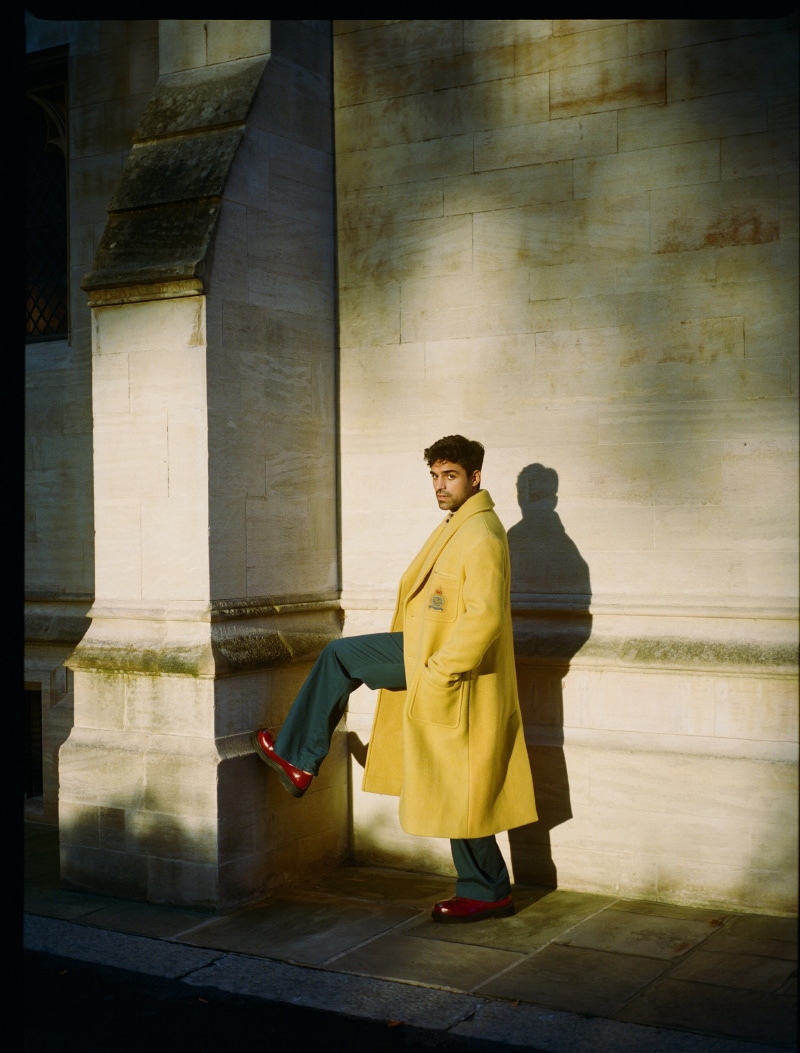 Photography: Jack Alexander (@jackalexanderUK)
Styling: Harriet Nicolson @ Gary Represents (@harrietnicolsonstylist / @gary_represents
Grooming: Nohelia Reyes using Lancôme skincare and makeup (@nohelia.reyes / @lancomeofficial
Styling assistant: Imy Moore (@imymoore)
Clothing: Burberry, Dunhill, Emporio Armani, Kenzo, Mr. P, and Paul Smith
Shoes: Loro Piana and Malone Souliers