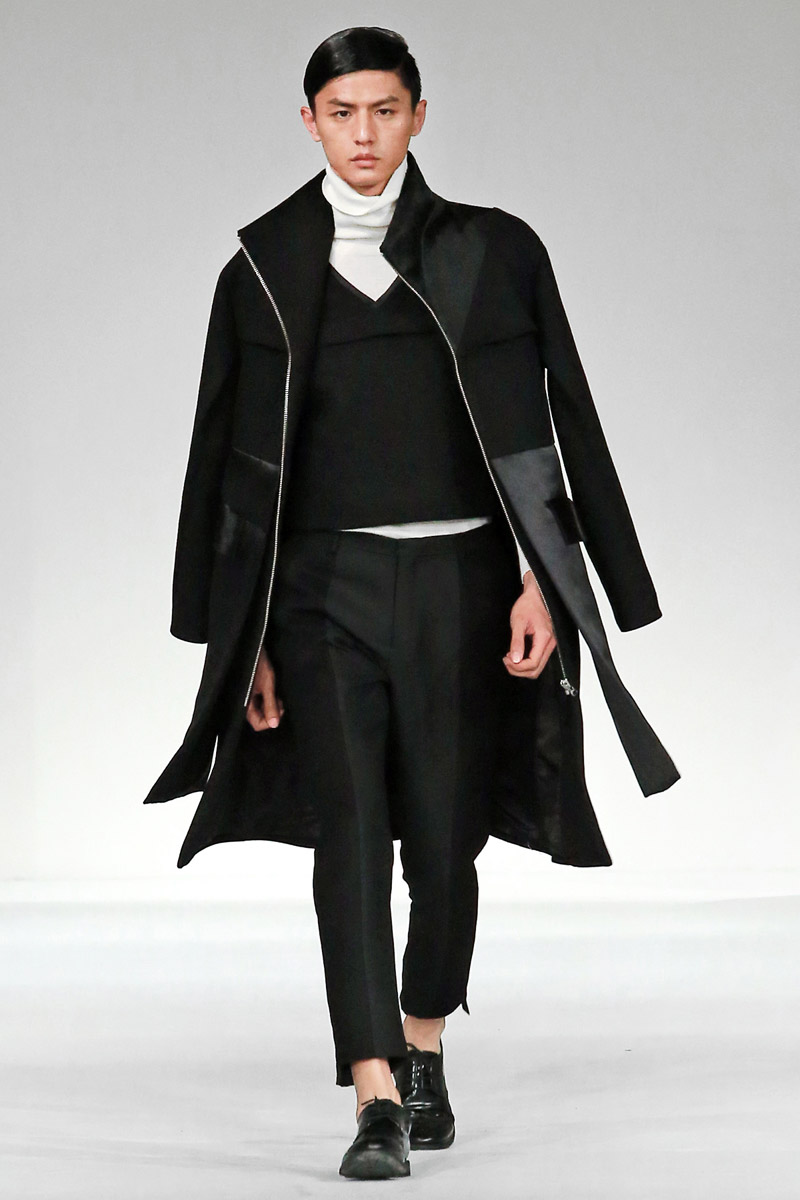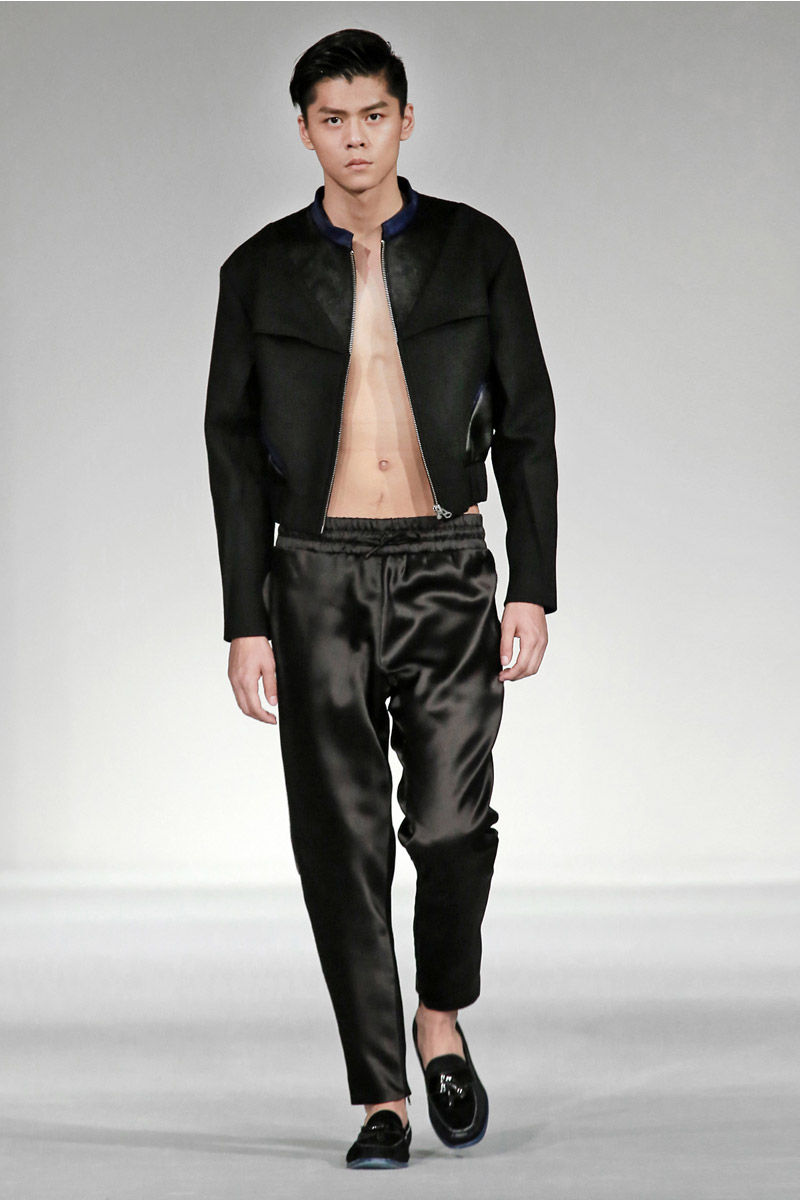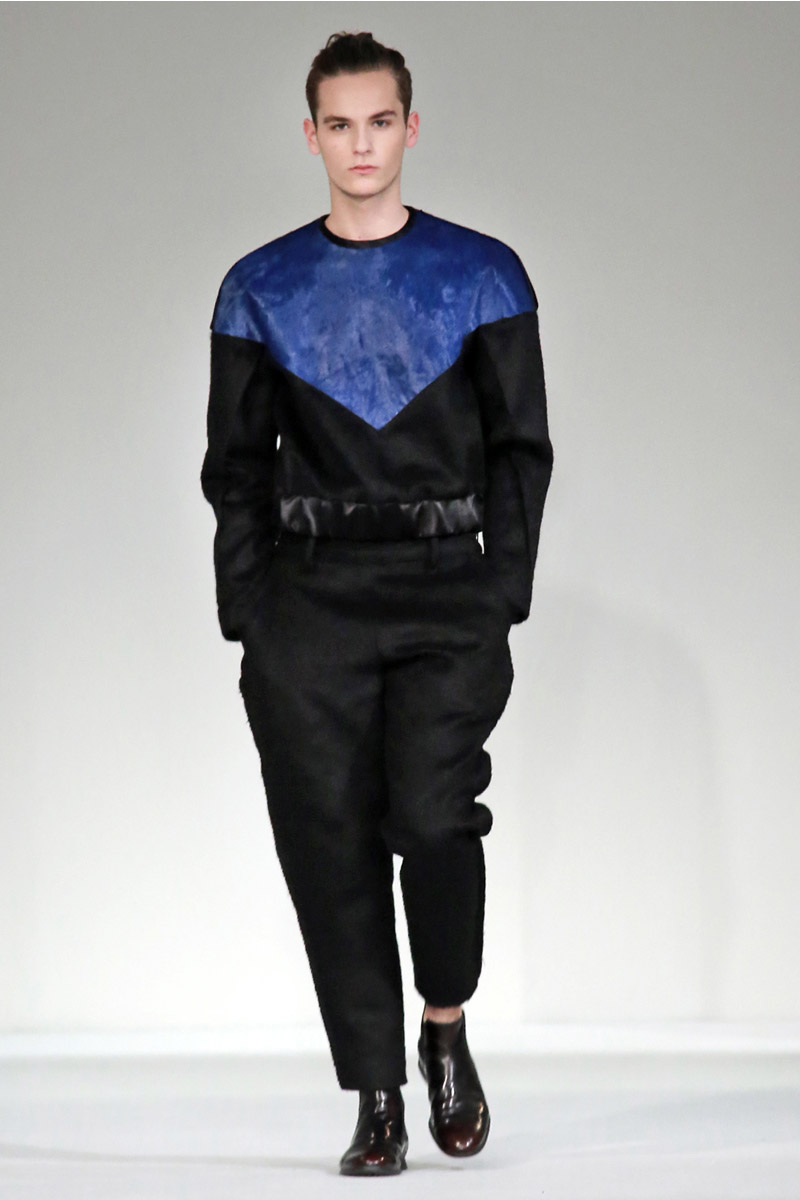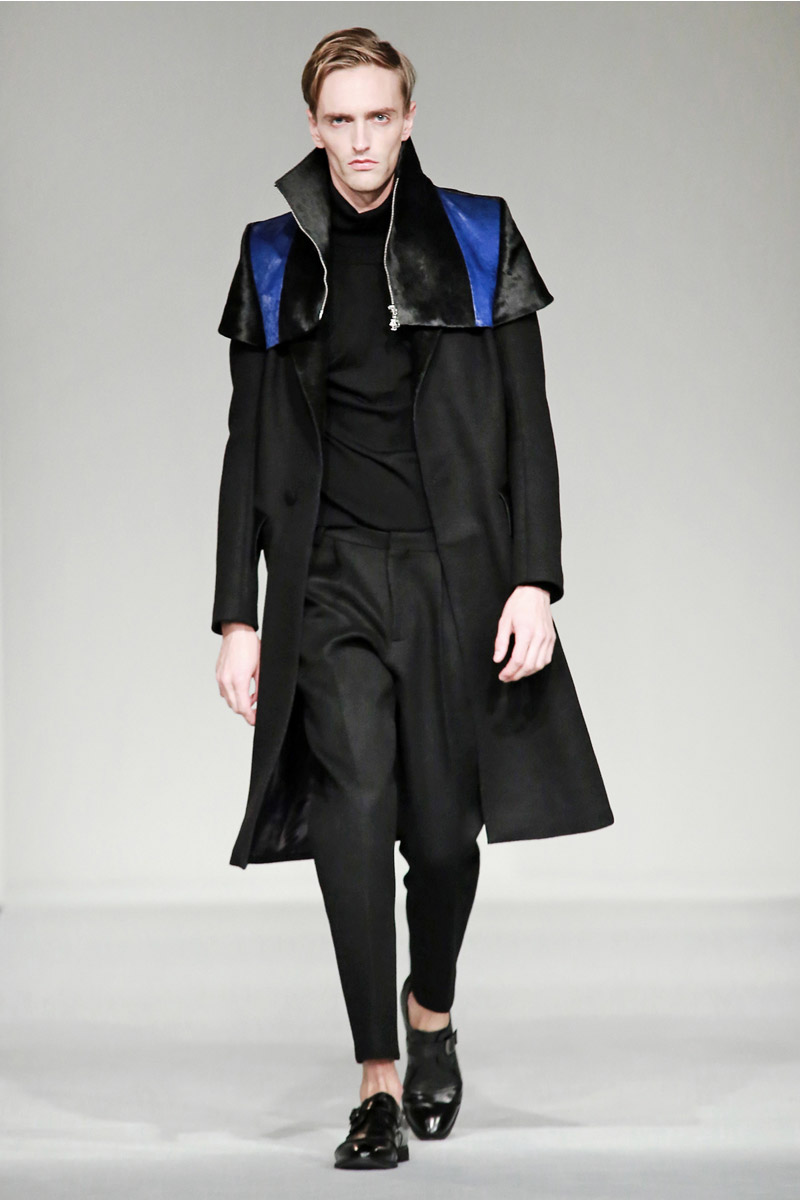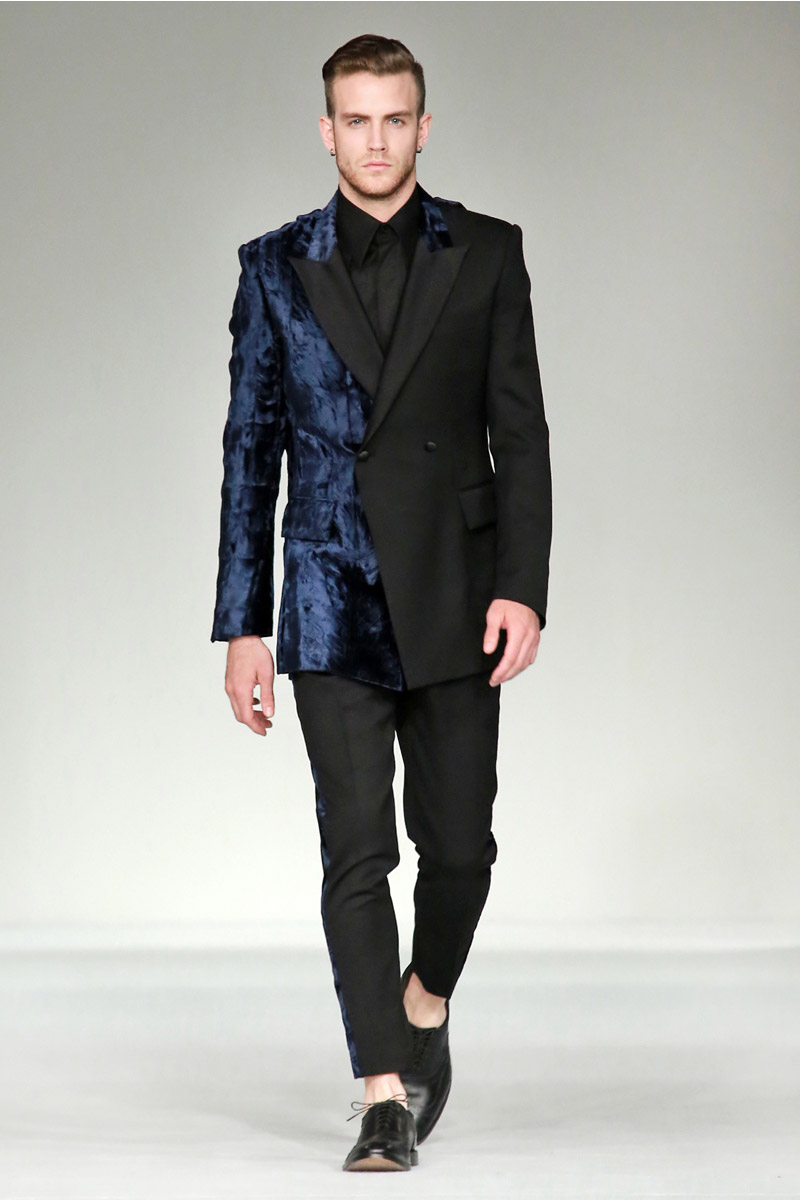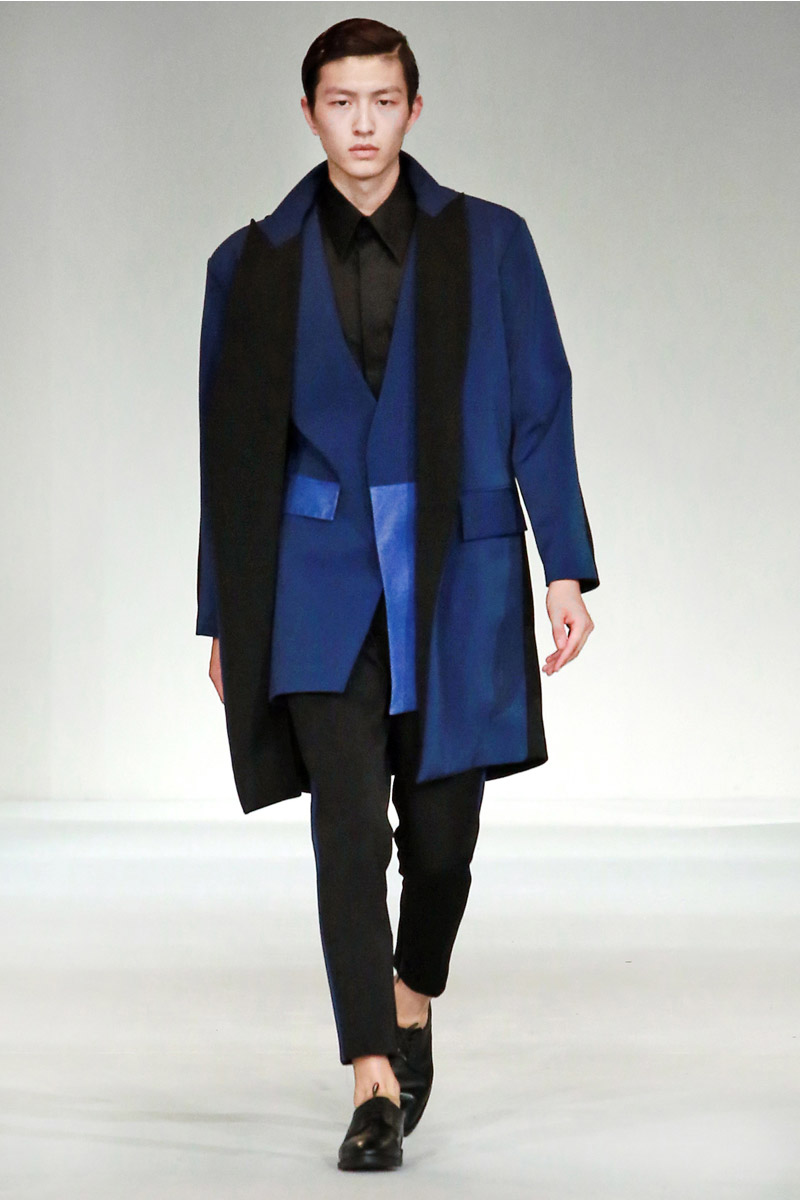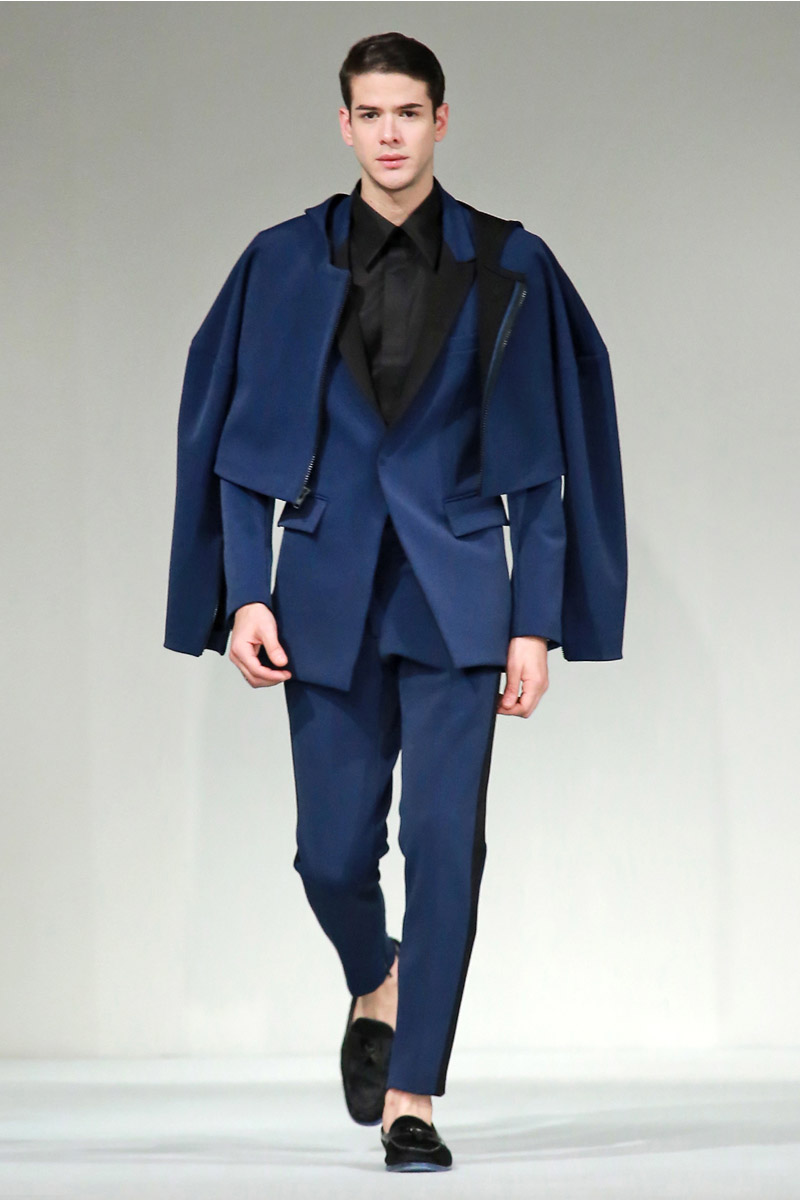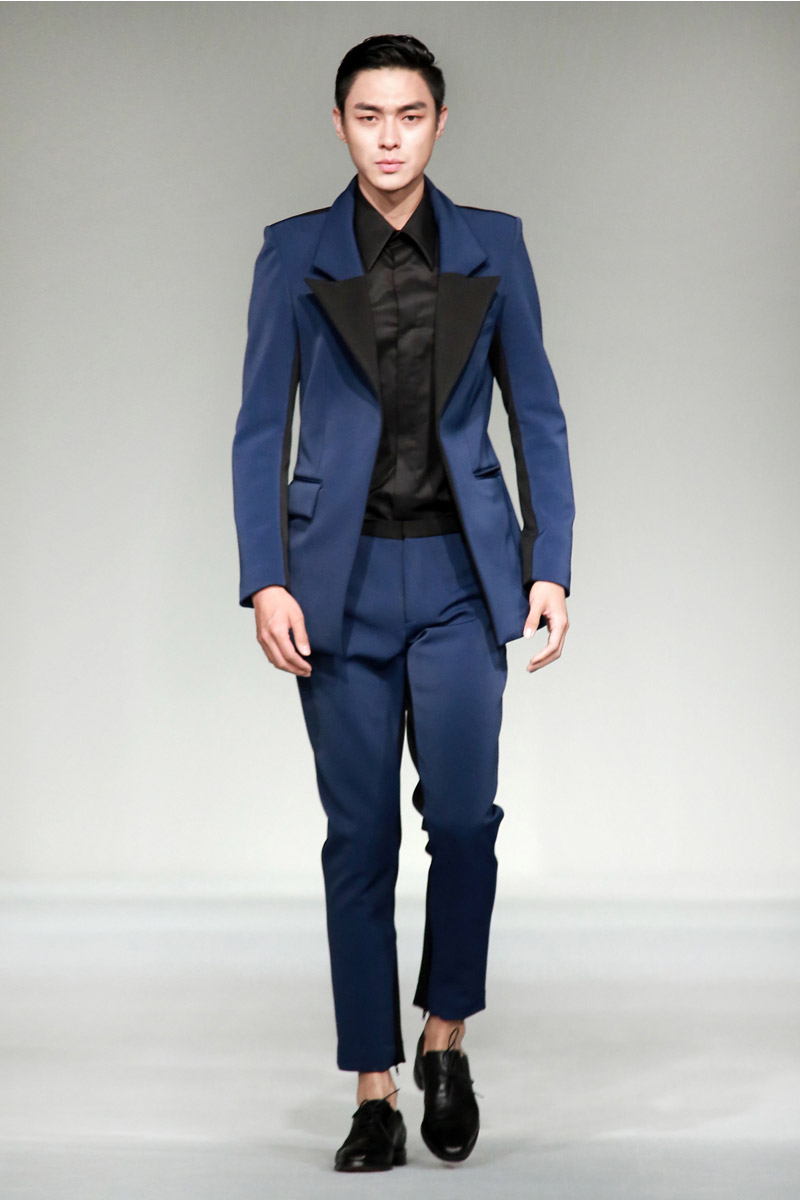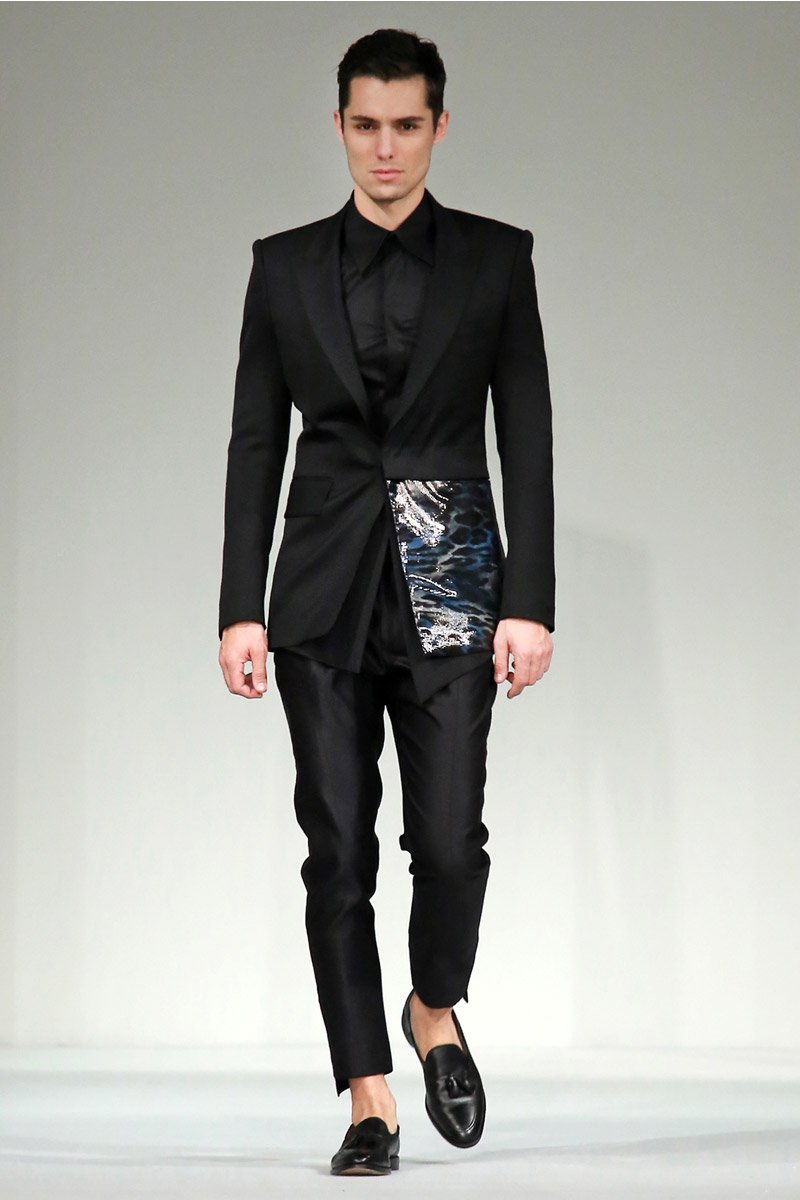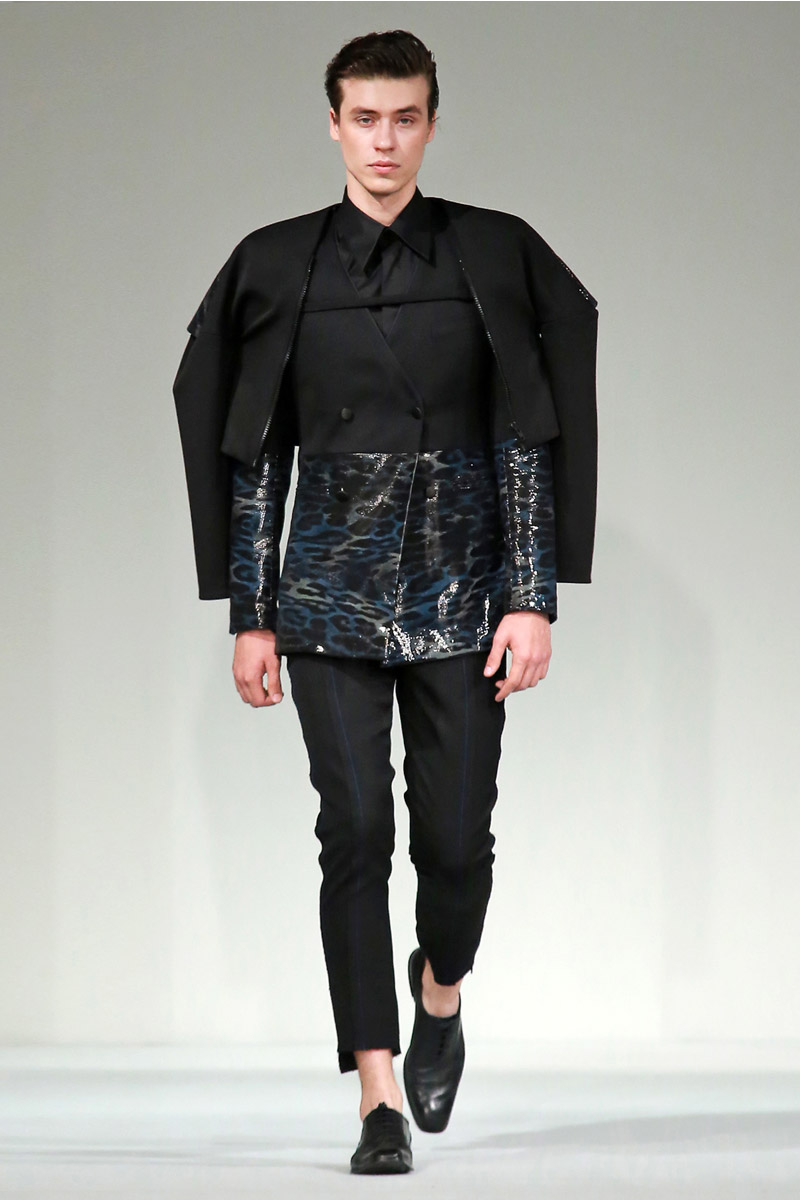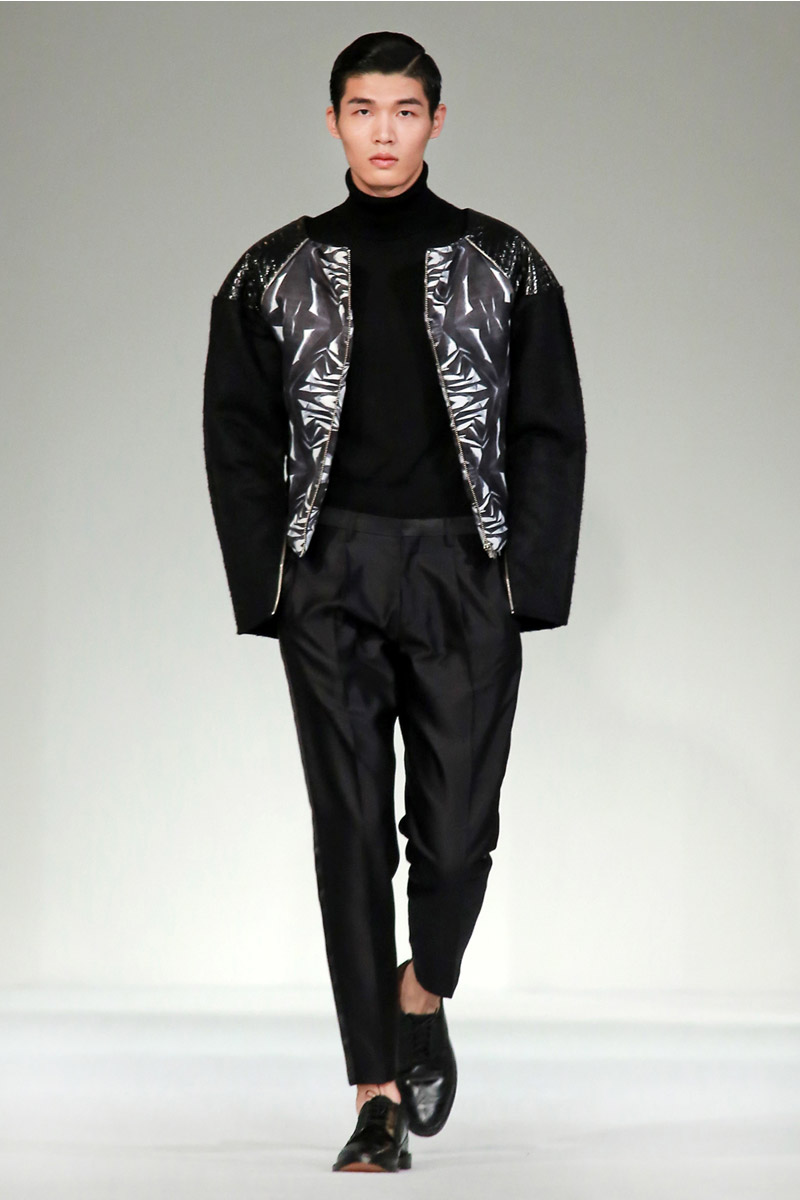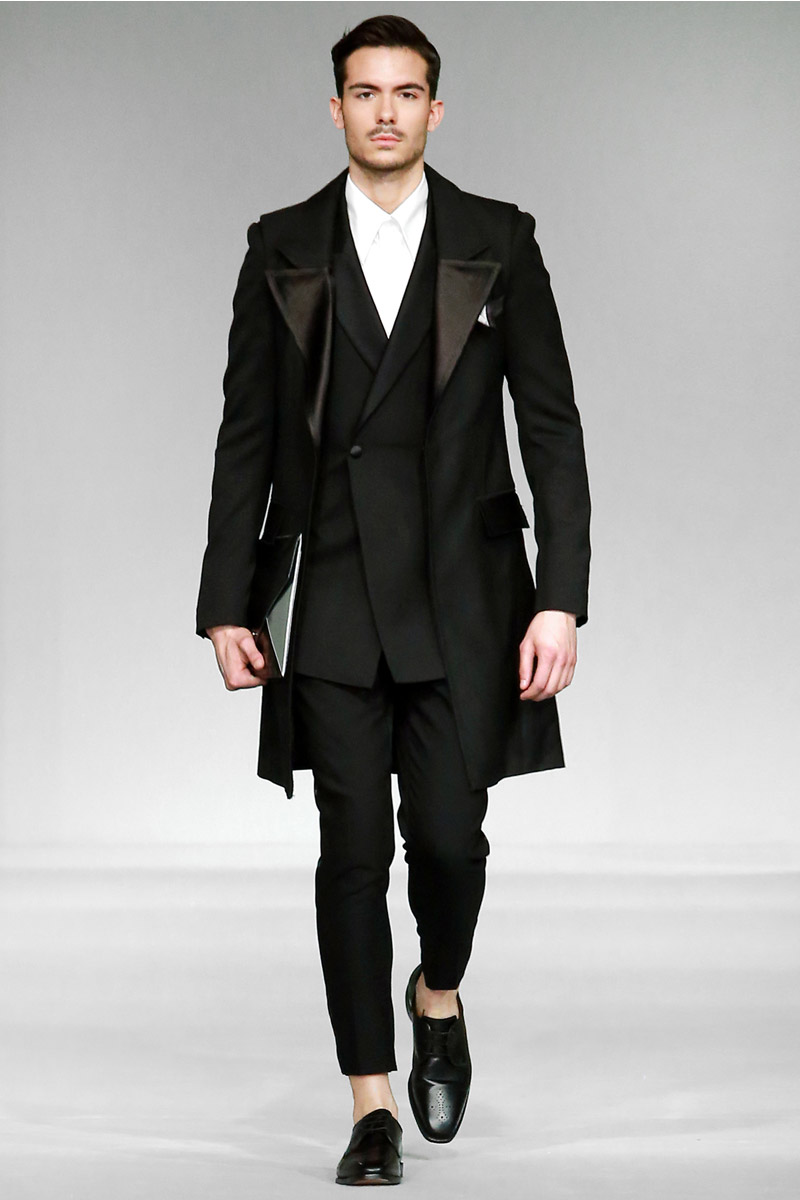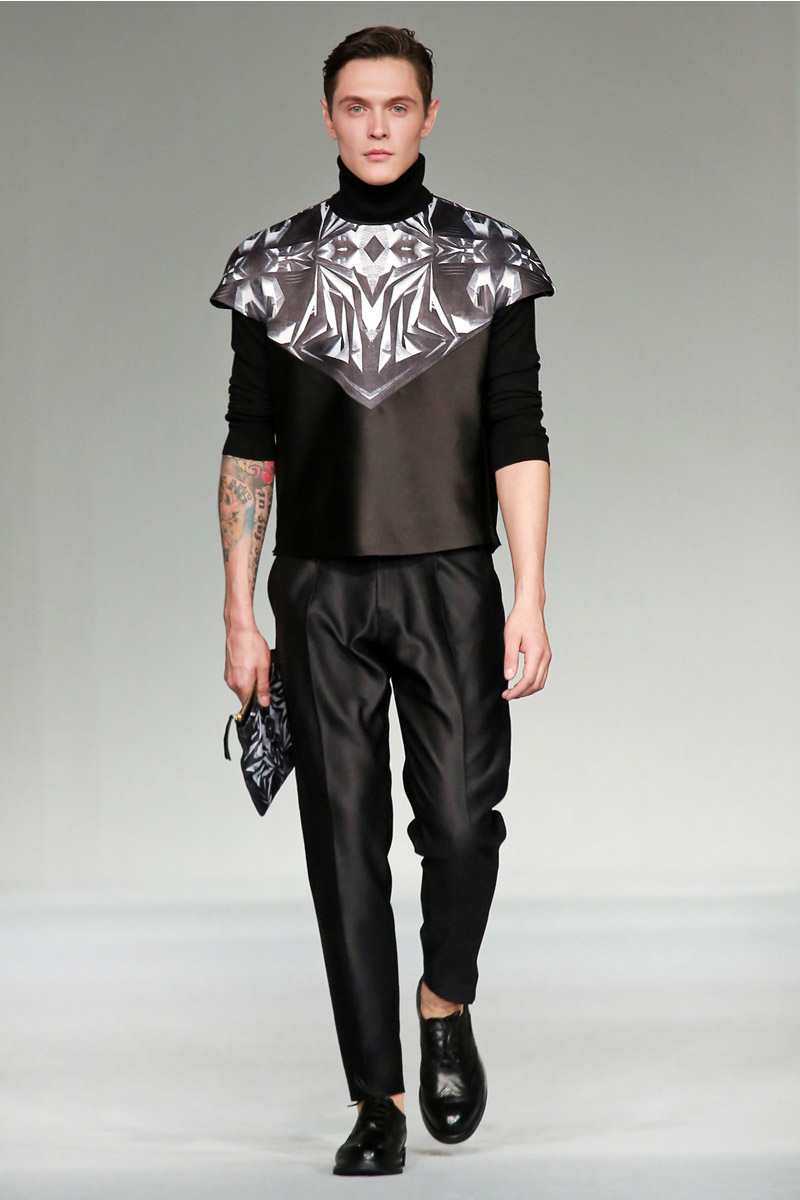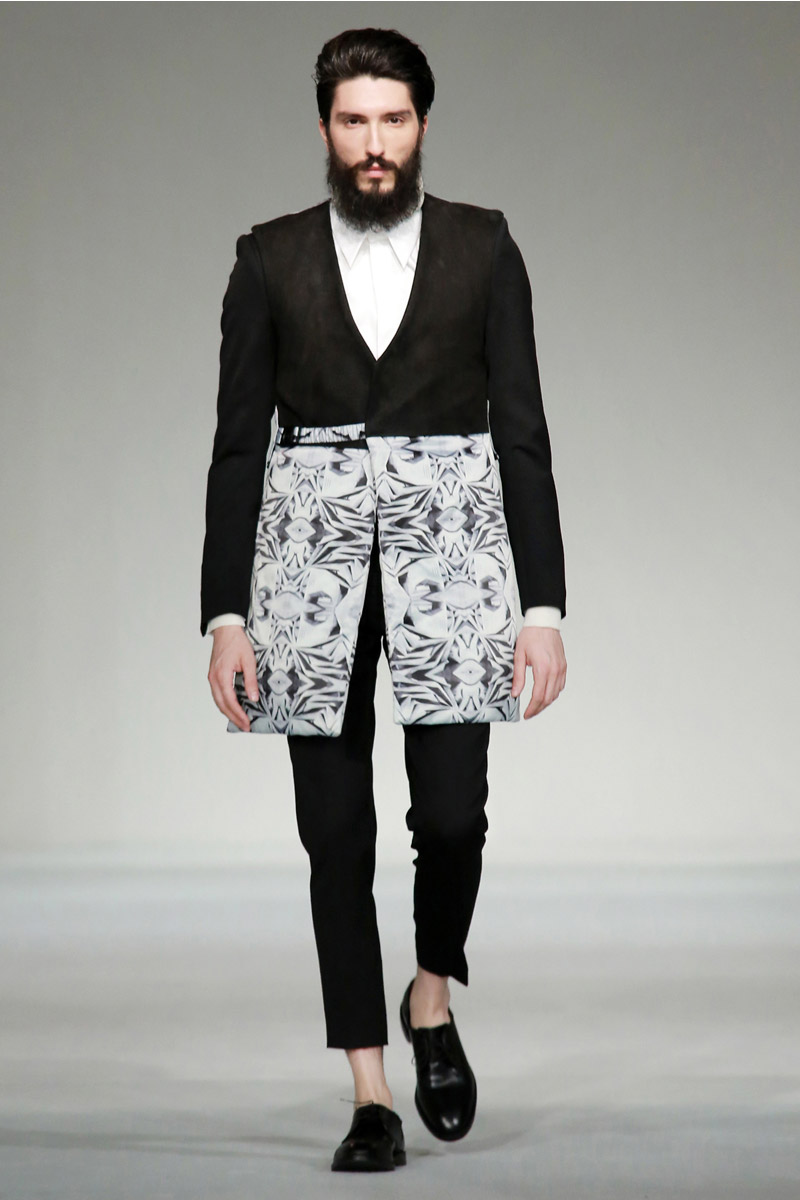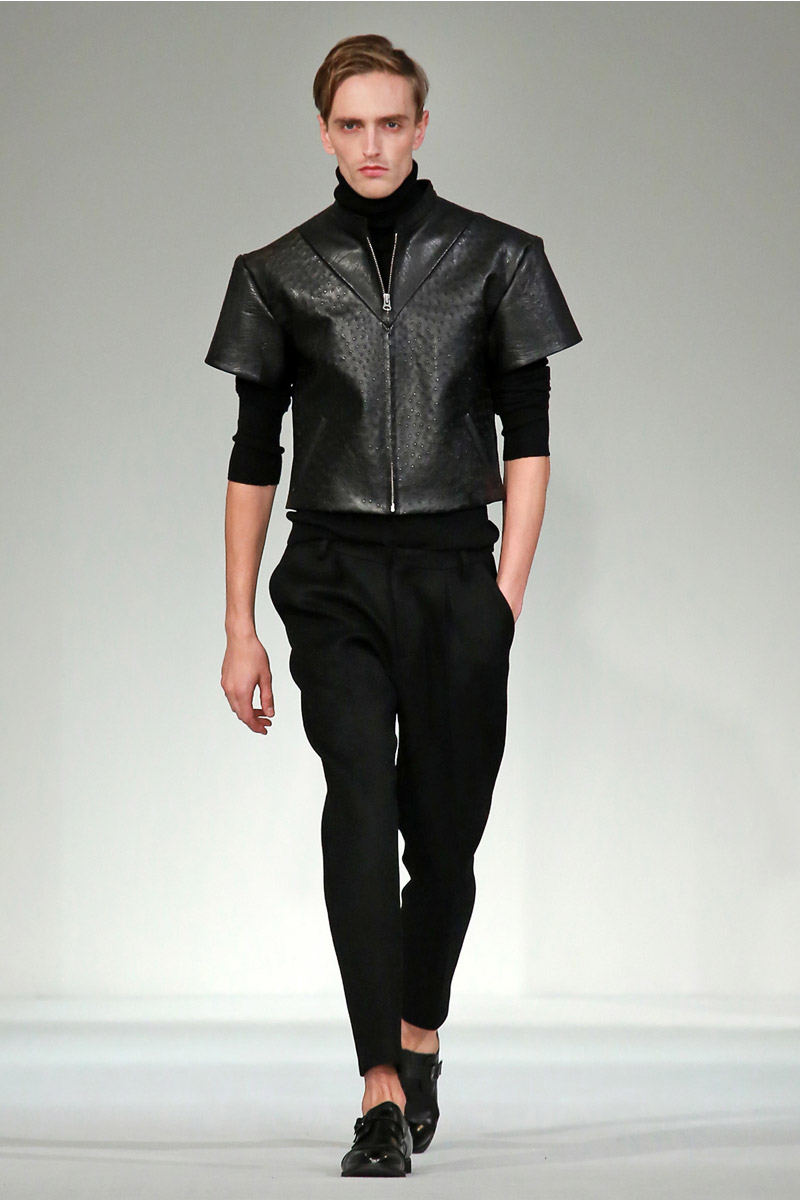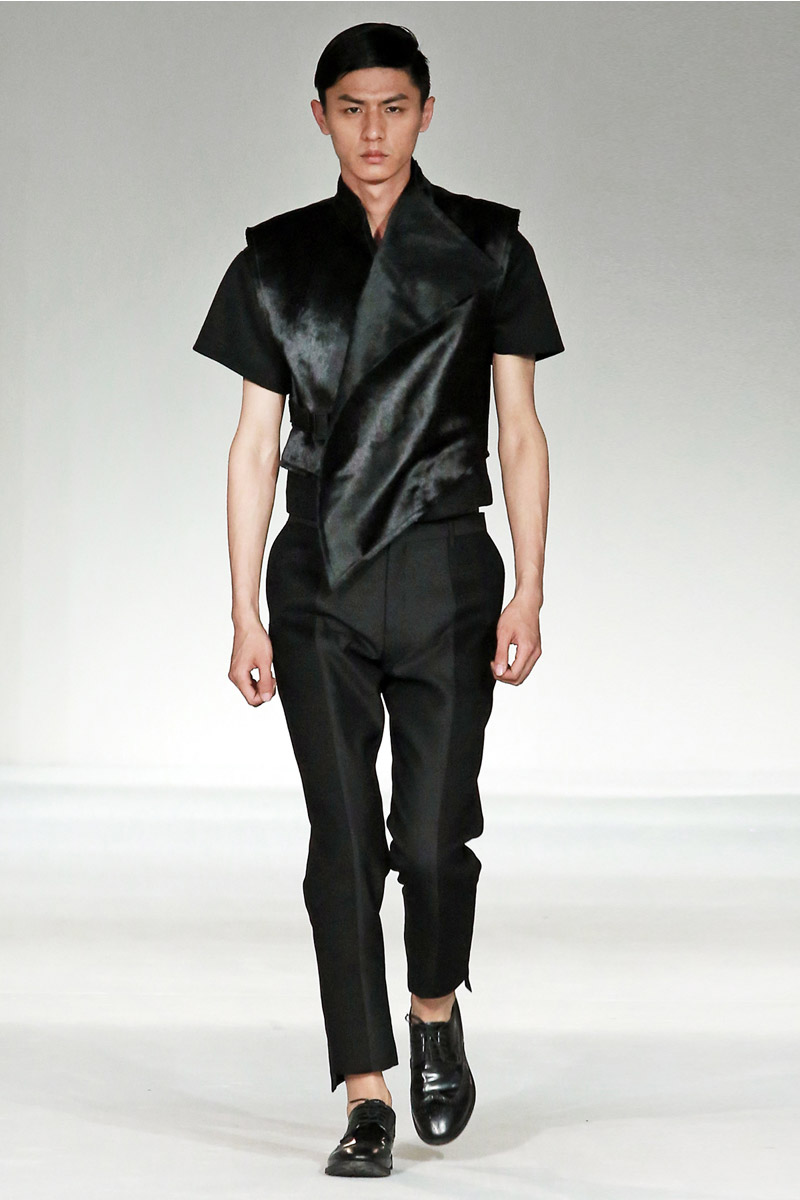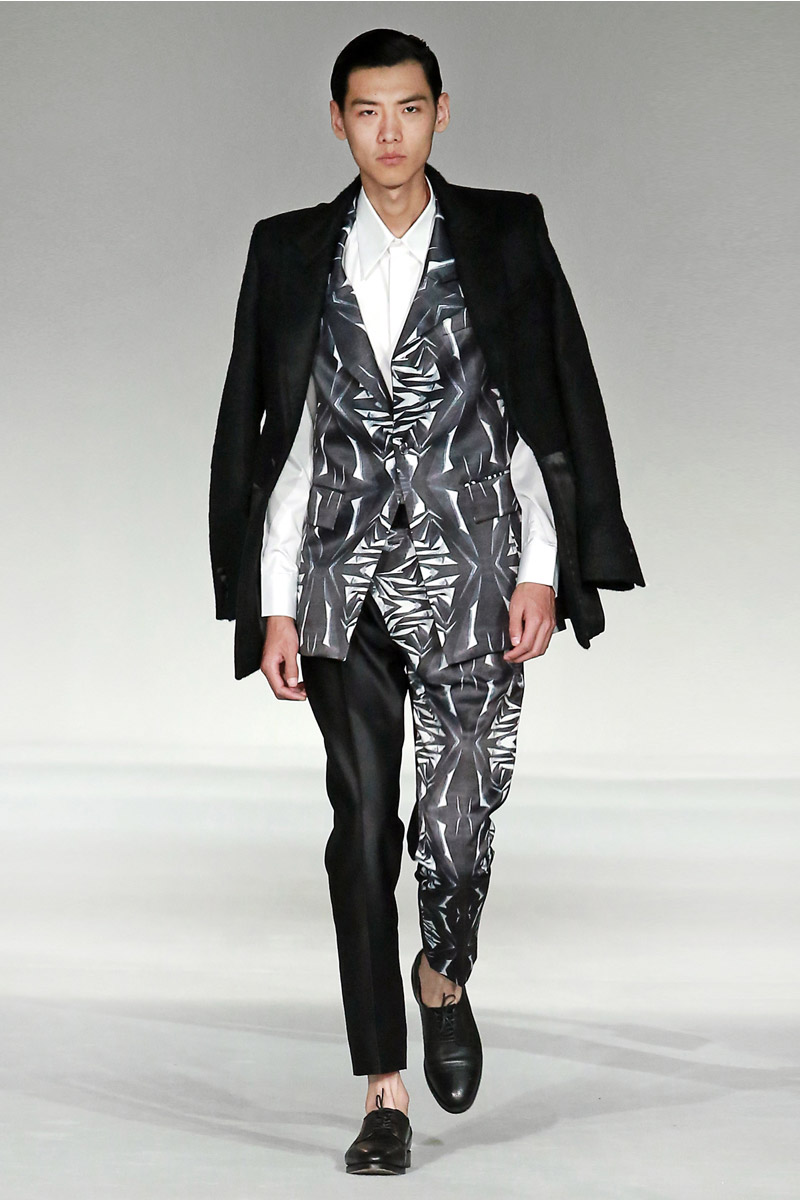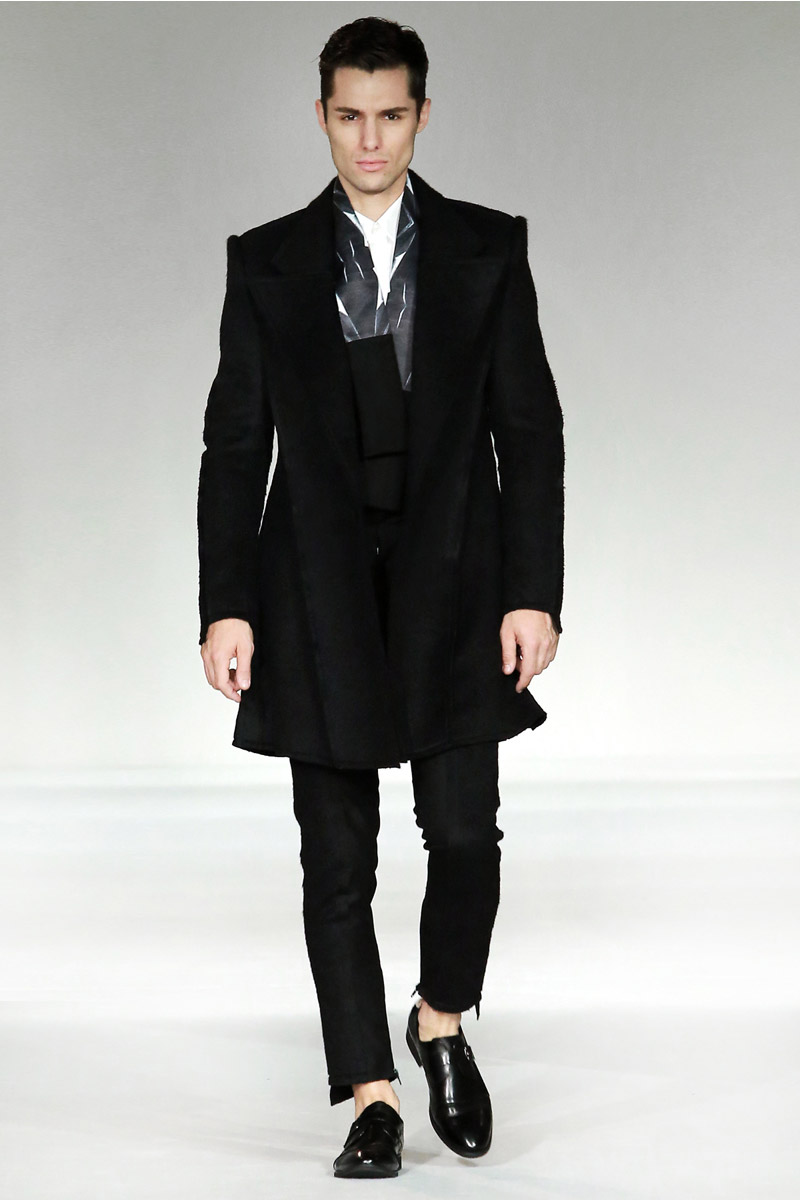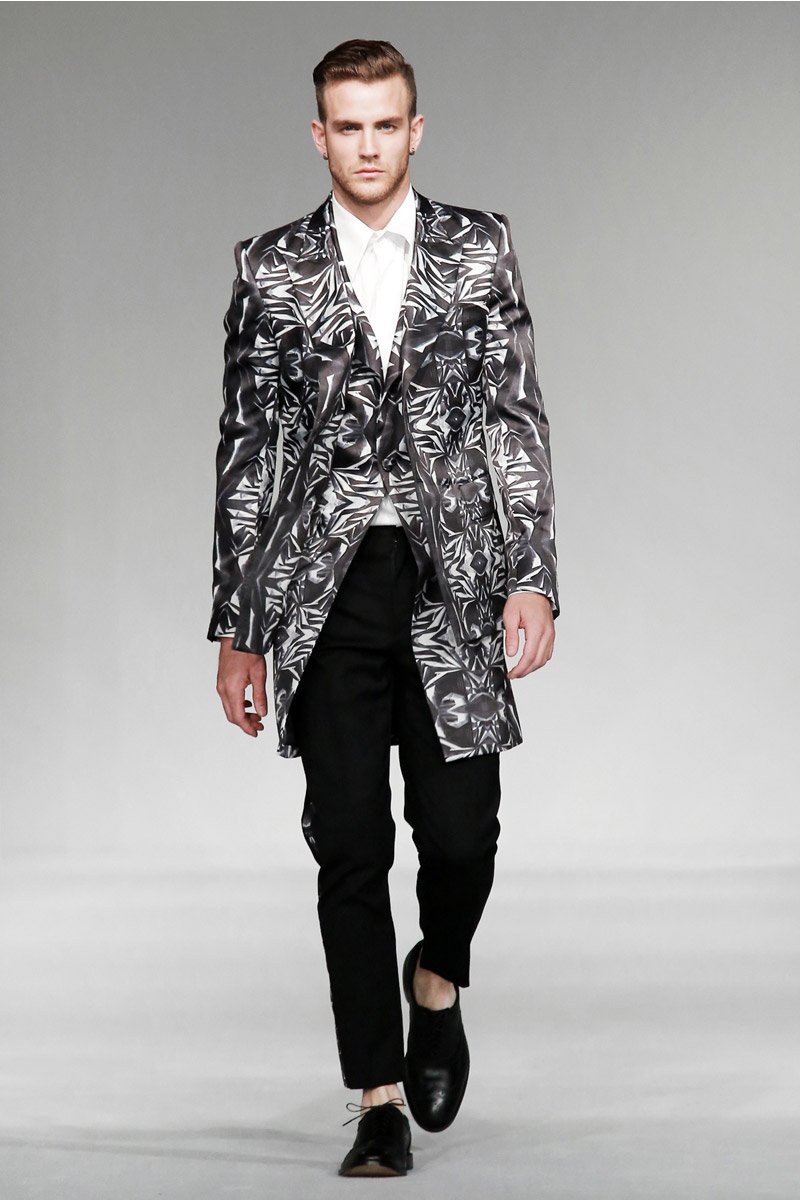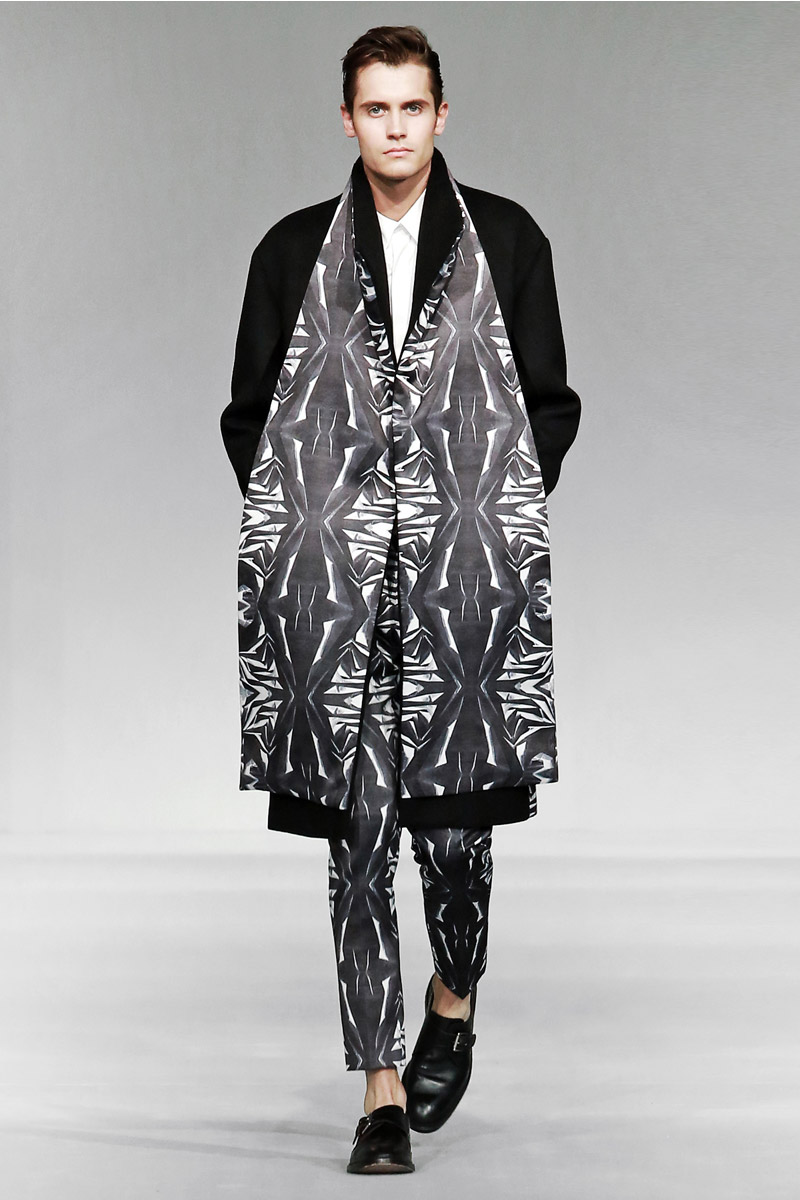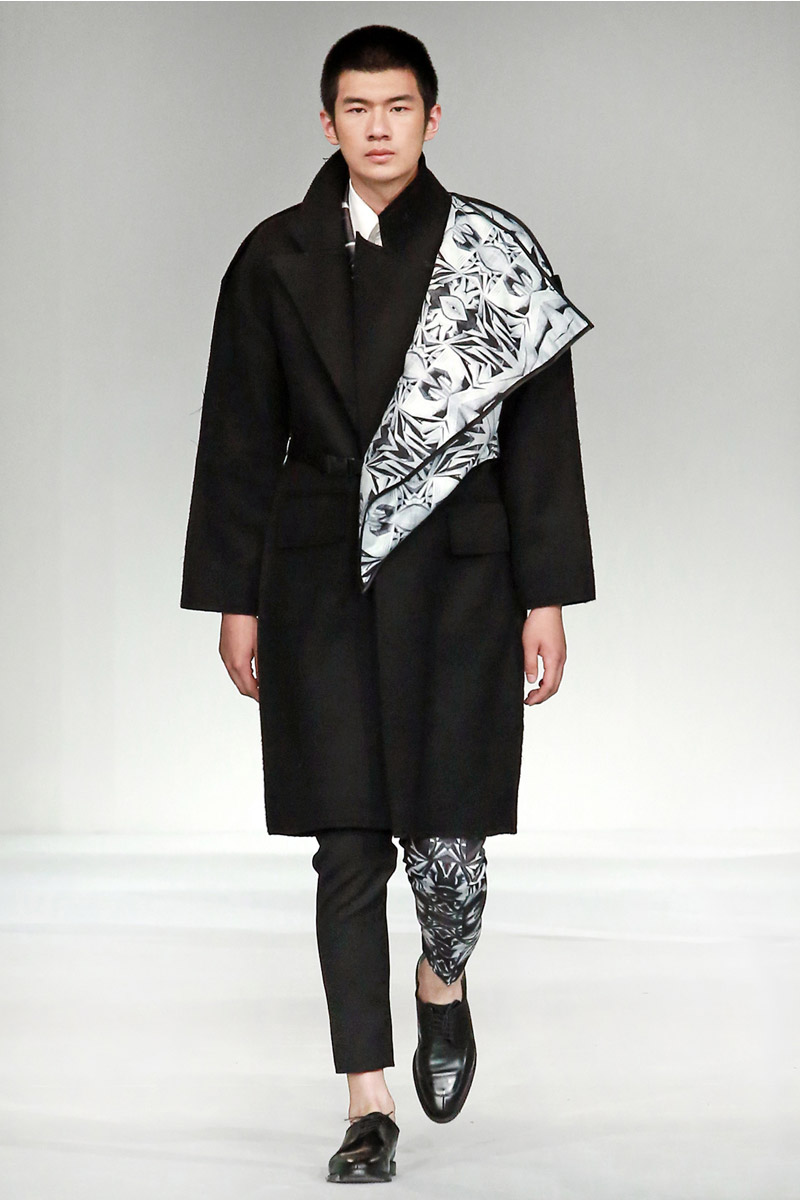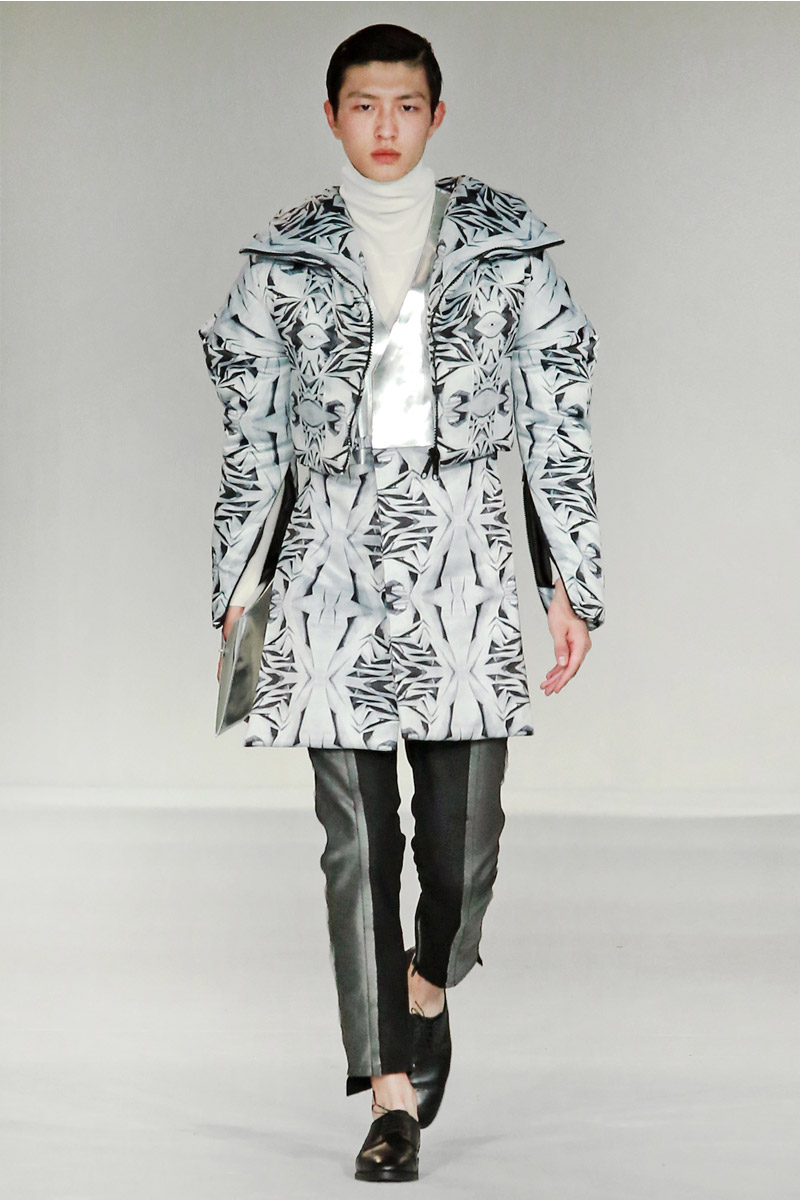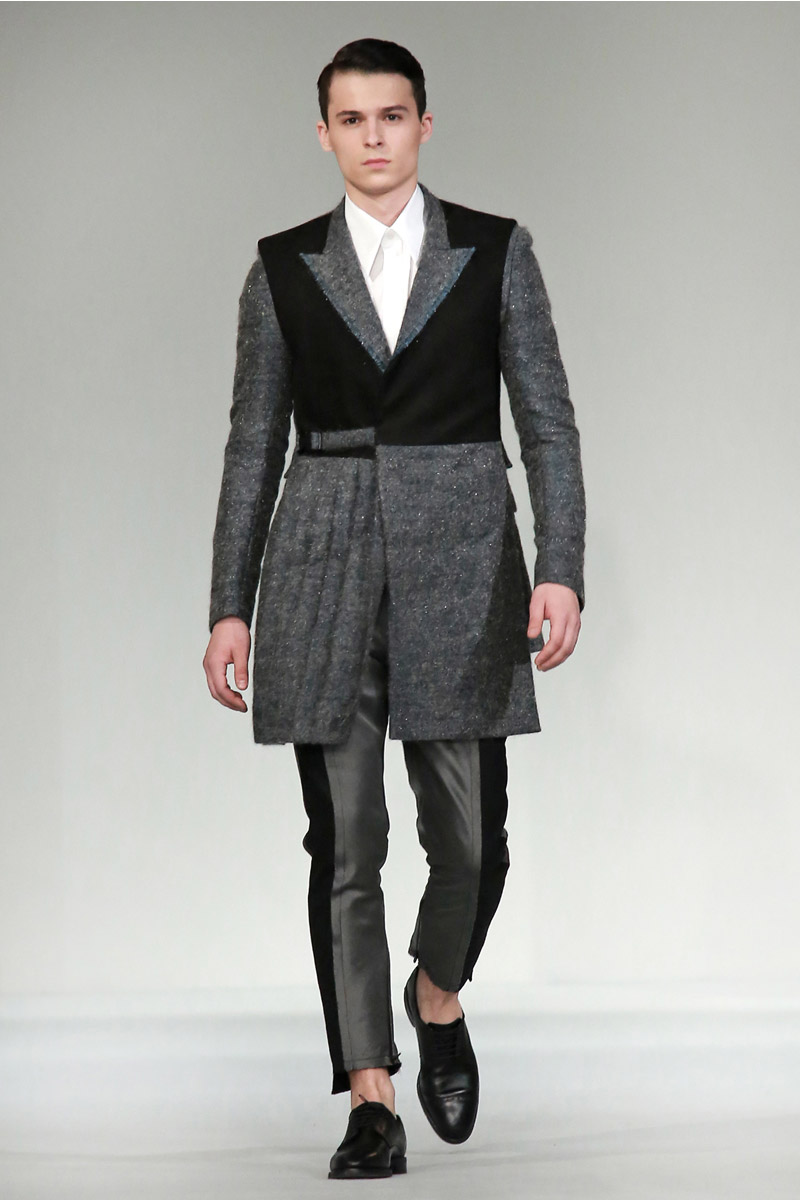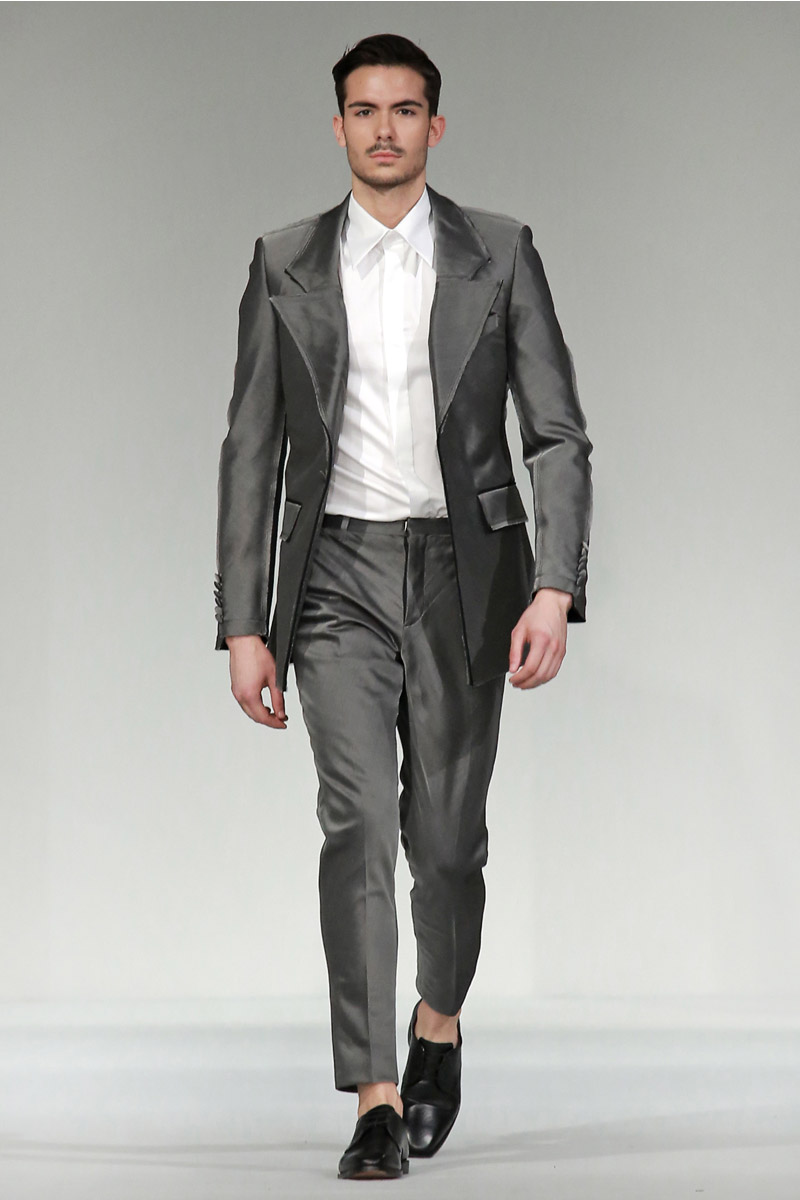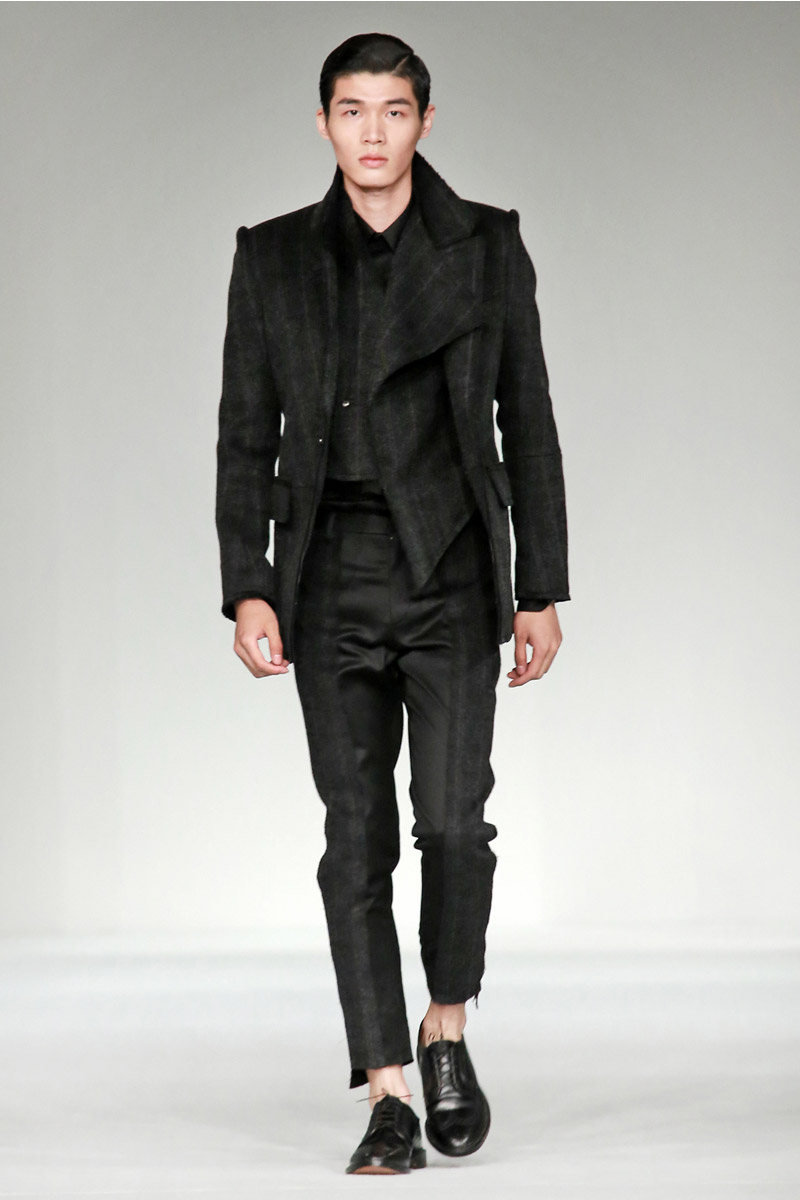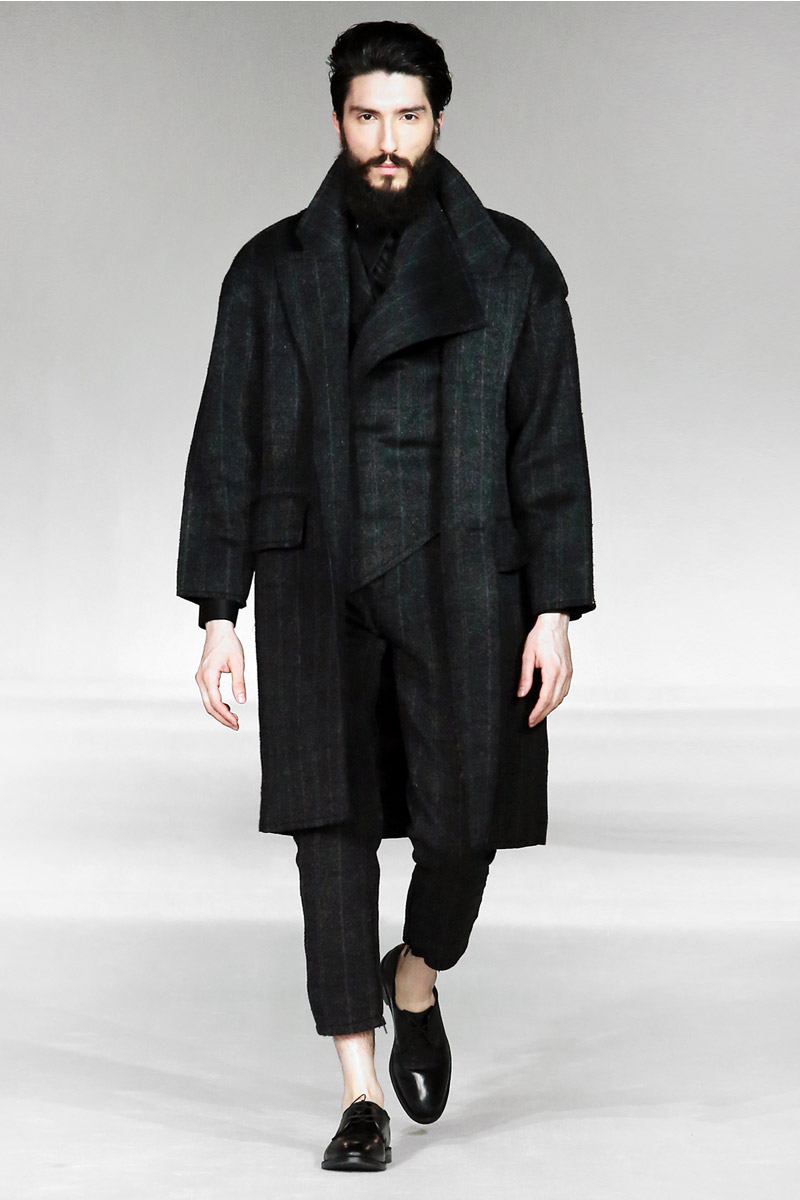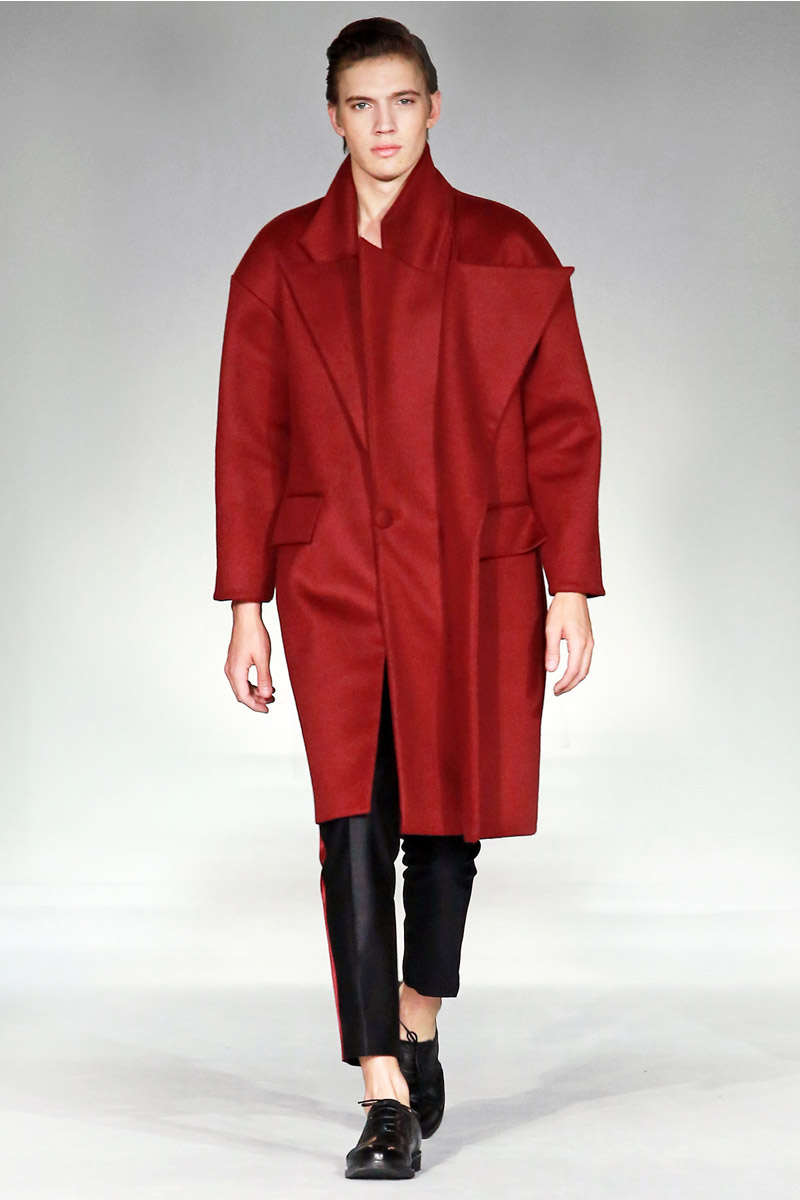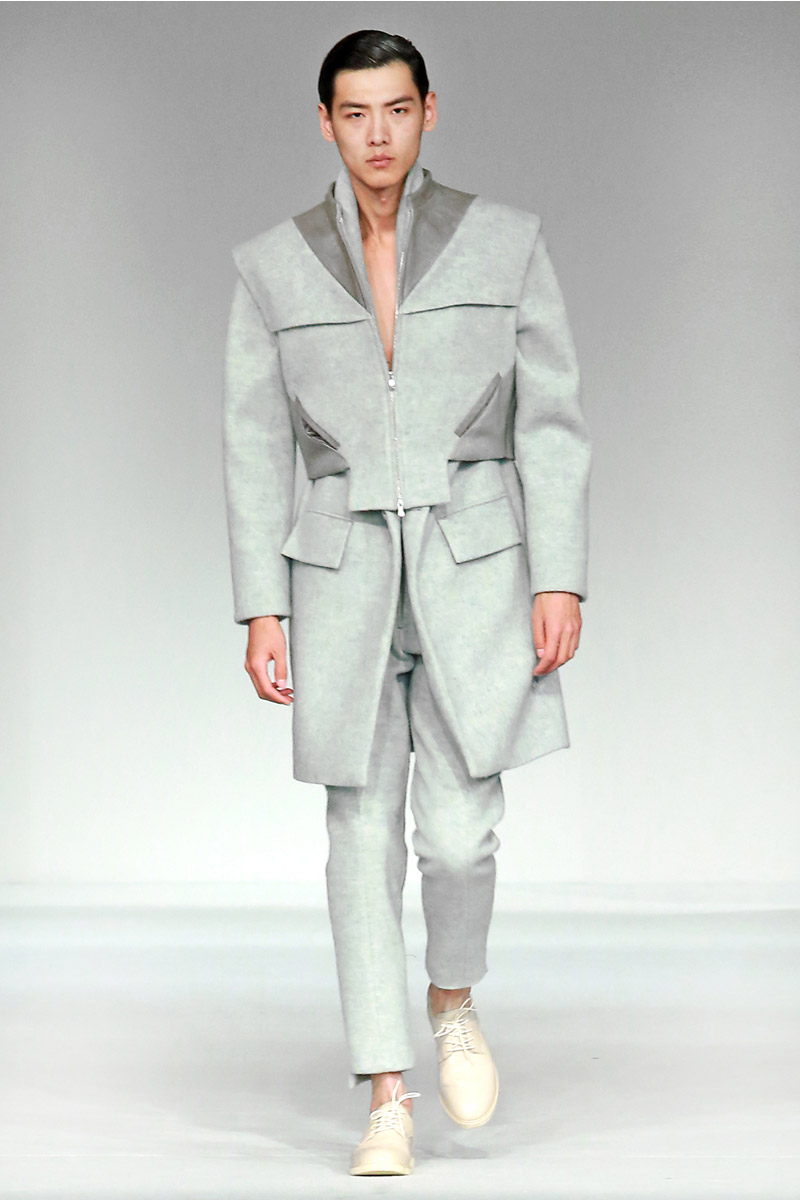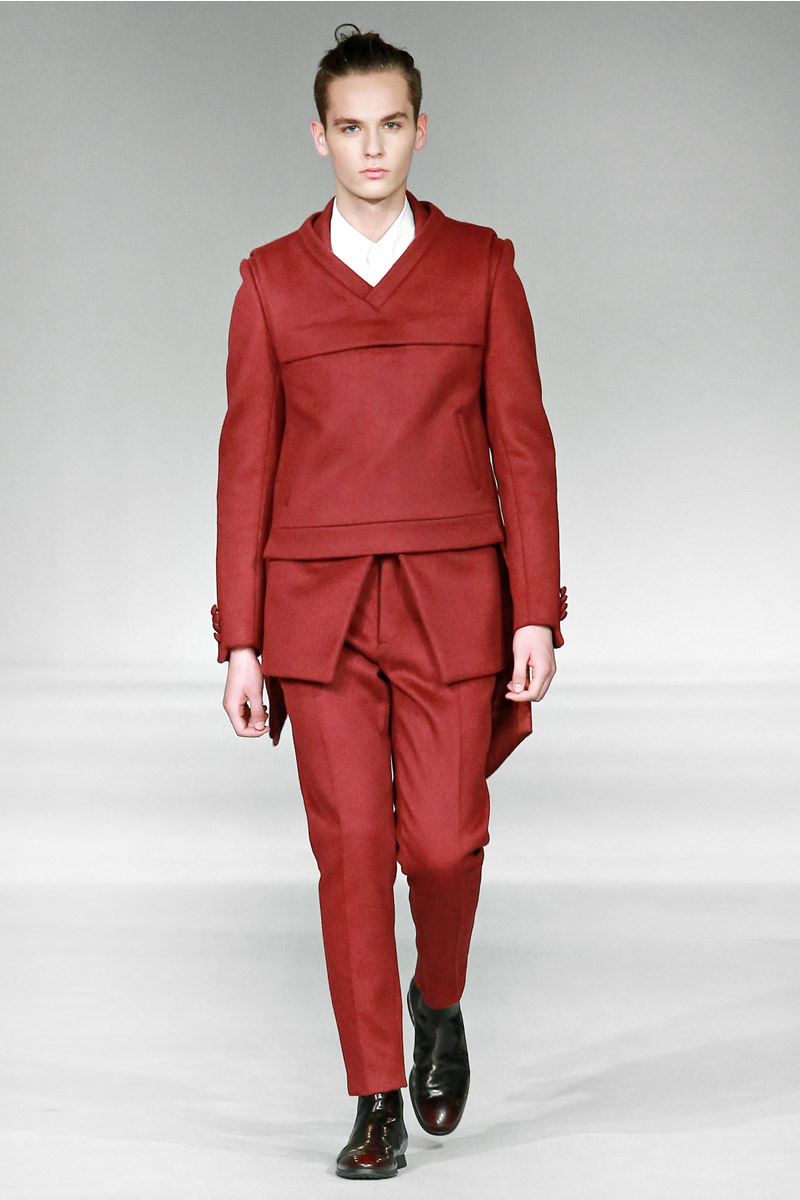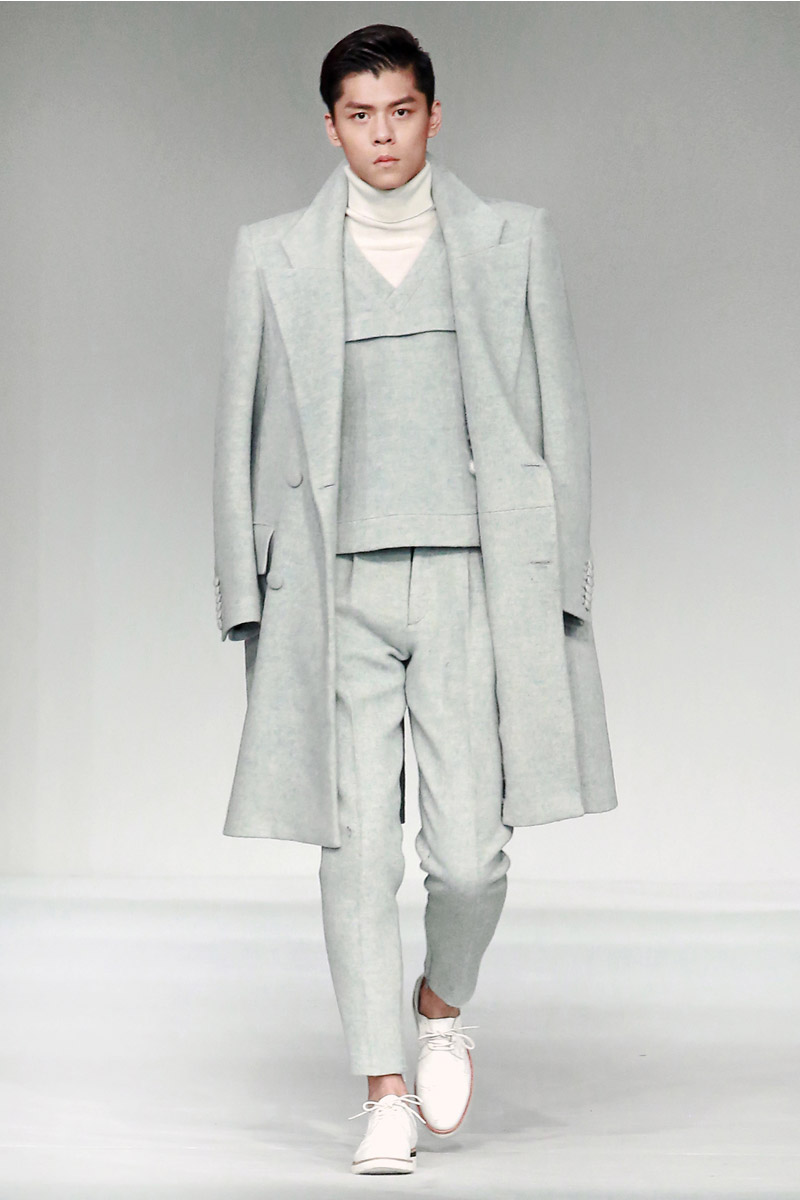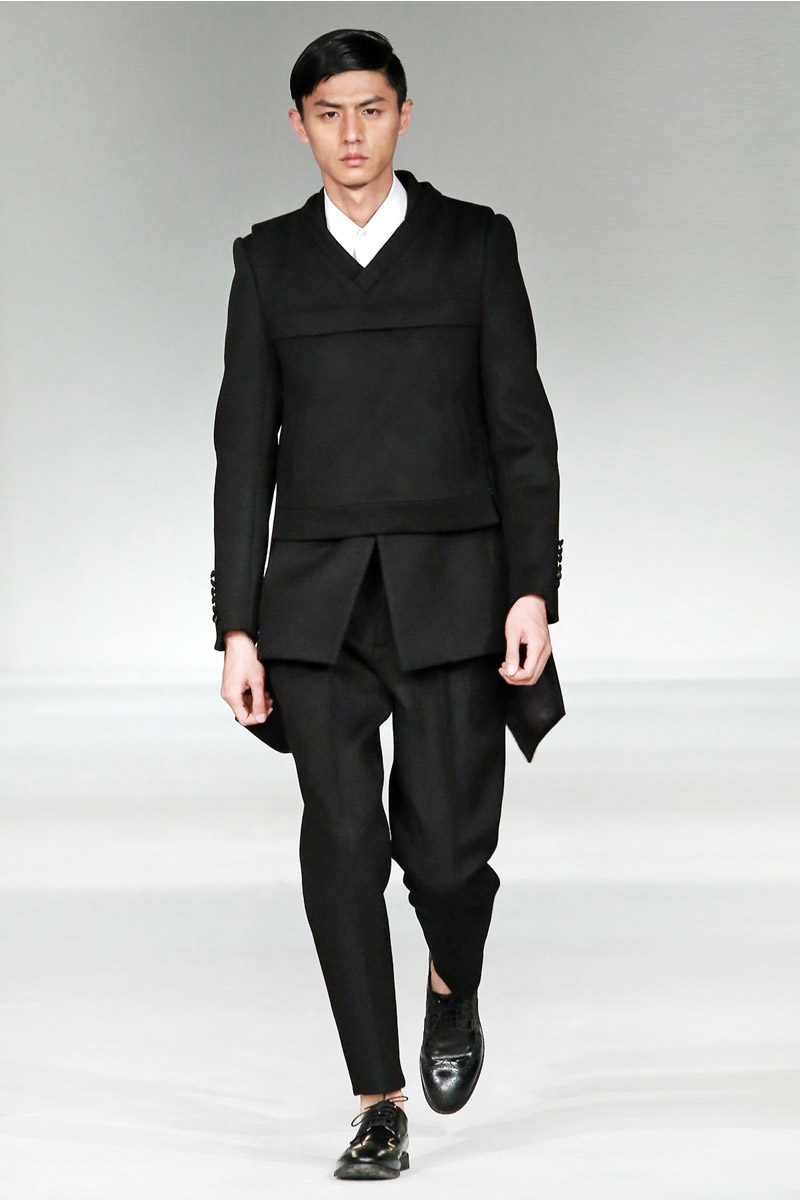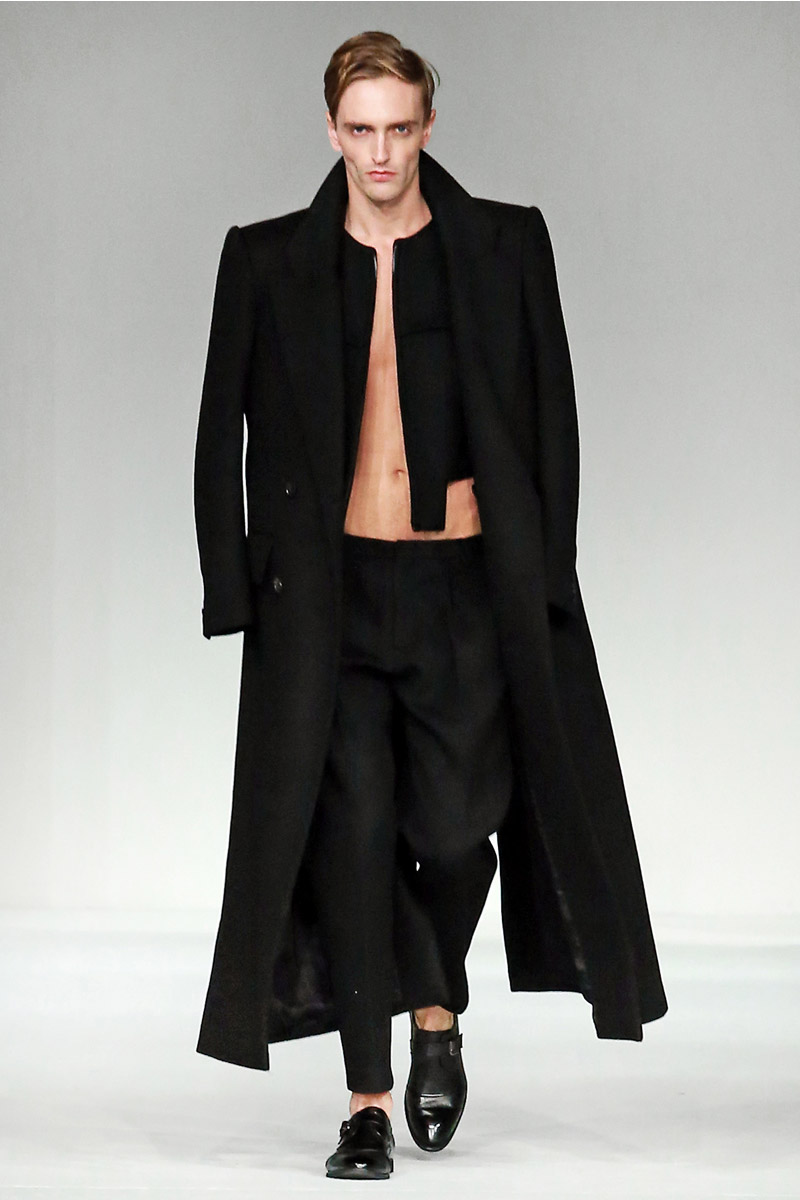 Sean Suen presented its Fall/Winter 2013 collection in Beijing, continuing his journey back to the basics, while seeking breakthrough by exploring tailoring and details. The mini manikin prints signifies the newborn on the surface and coincides the designer's persistence and longings from deep within.
Sean Suen's work this season demonstrates a harmonious beauty of delicacy and rebellion through unique tailoring process, a combination of different materials, asymmetrical 3D collage and an echo of silhouette and layering.
When examining the variations presented from different angles, own may receive modern, three dimensional, and brand new visual effects. This season proves to be a genuine ready-to-wear collection and at the same time possesses distinctive personal style.