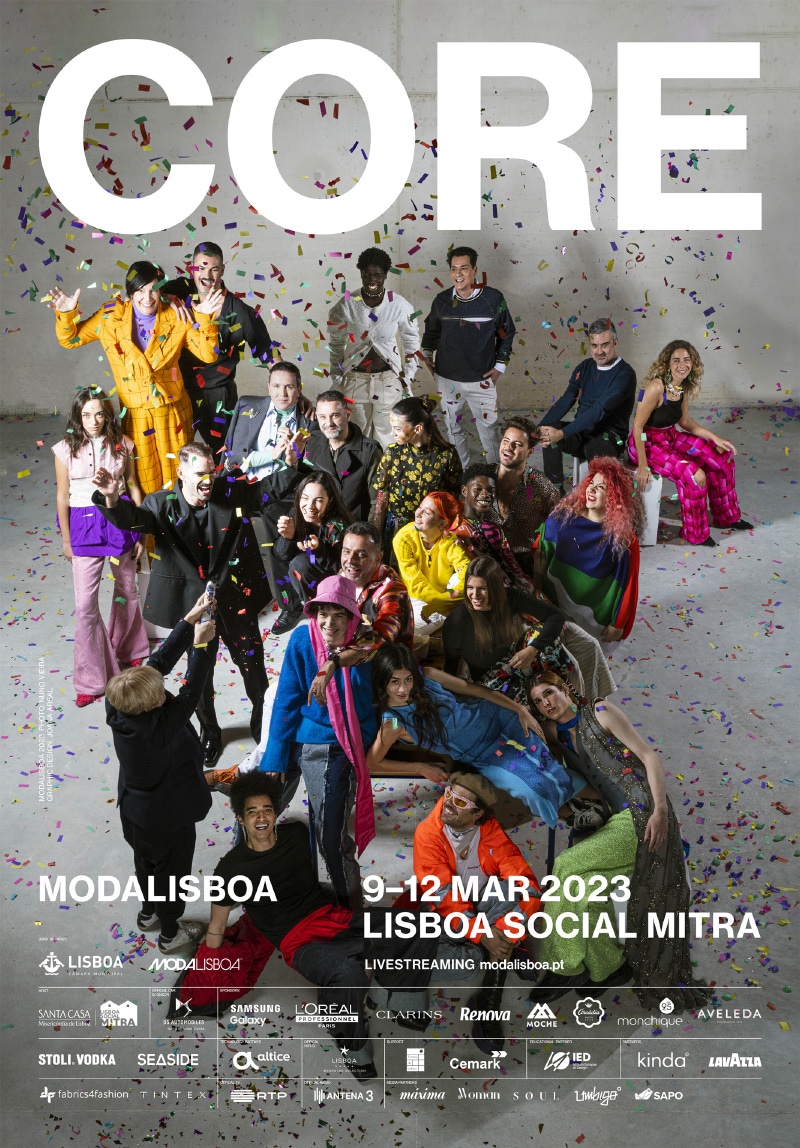 ModaLisboa is one of the most important fashion events in Portugal and is widely recognized for showcasing emerging designers and the latest trends in the industry.
In co-organization with Lisbon City Council, ModaLisboa reaches its 60th edition. From the 9th to the 12th of March 2023, the Fashion Week returns to Lisboa Social Mitra, space of the Santa Casa da Misericórdia de Lisboa, to celebrate its CORE.
"We decided not to conceptualize the word we chose for the 60th edition, and let the core do it. The Fast Talks, and the entire Lisbon Fashion Week, will be the construction of this theme, carried out by the Designers themselves. Their words, visions, voices, manifestos. The result will be a text published after MODALISBOA CORE, written by as many hands as those that make up our calendar. We don't know if it will be harmonious, if it will gravitate towards solutions or if it will provide context for the future. We know, however, that it will be ours. And that, being ours, is from Portuguese Fashion."
Each season, ModaLisboa selects a group of designers who are pushing boundaries and creating fashion that is innovative and inspiring. These designers are given a platform to showcase their collections on the runway, and are also given the opportunity to connect with industry professionals and press. One of the key features of ModaLisboa is the diversity of the designers that are showcased. The event features designers from a range of backgrounds and perspectives, including those who are focused on sustainability, inclusivity, and gender fluidity. In addition to showcasing new and emerging talent, ModaLisboa Core also focuses on supporting and promoting the Portuguese fashion industry. The event provides them with the opportunity to connect with buyers and industry professionals from around the world.
Ver esta publicación en Instagram
SAVE THE DATE!