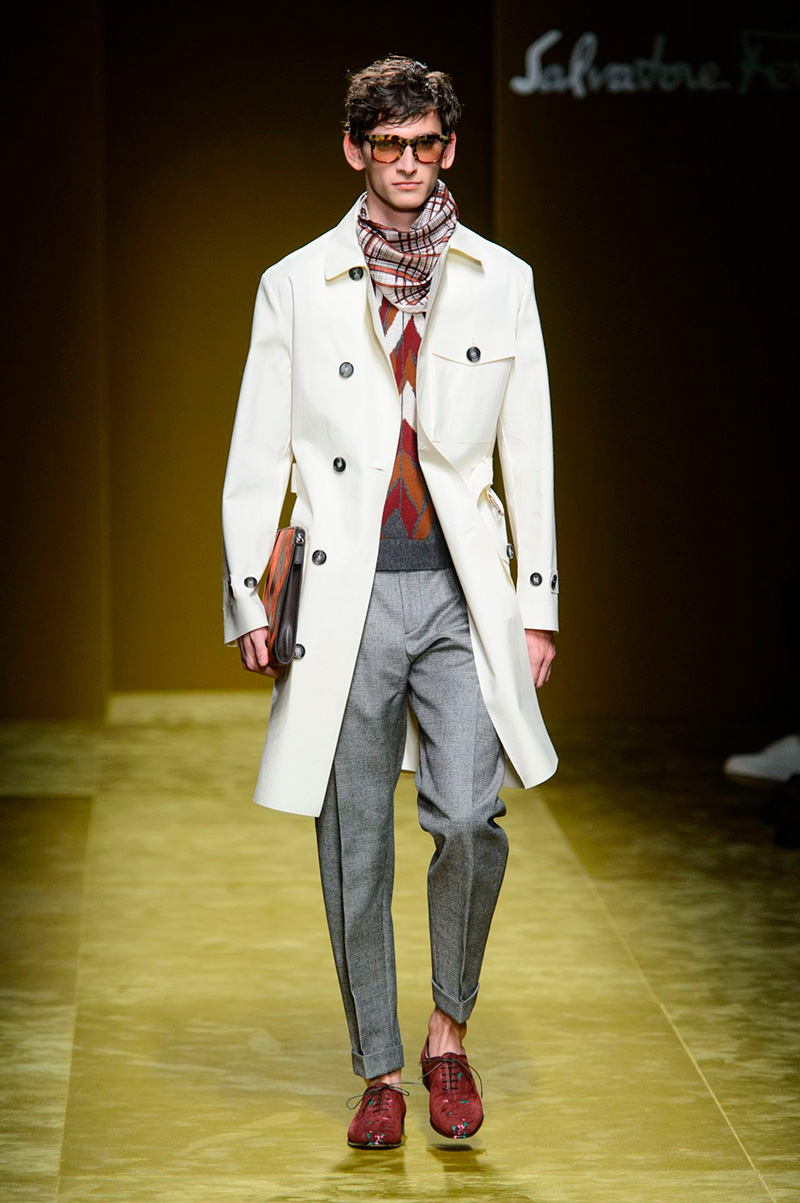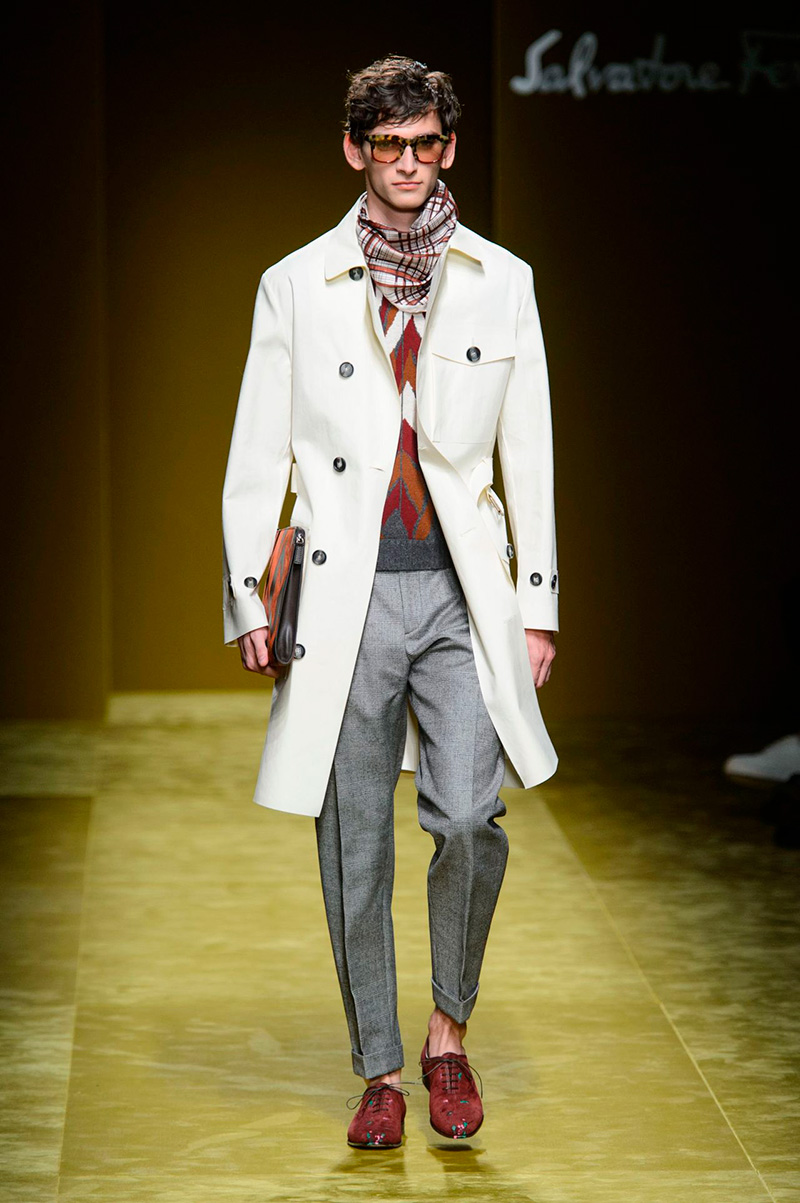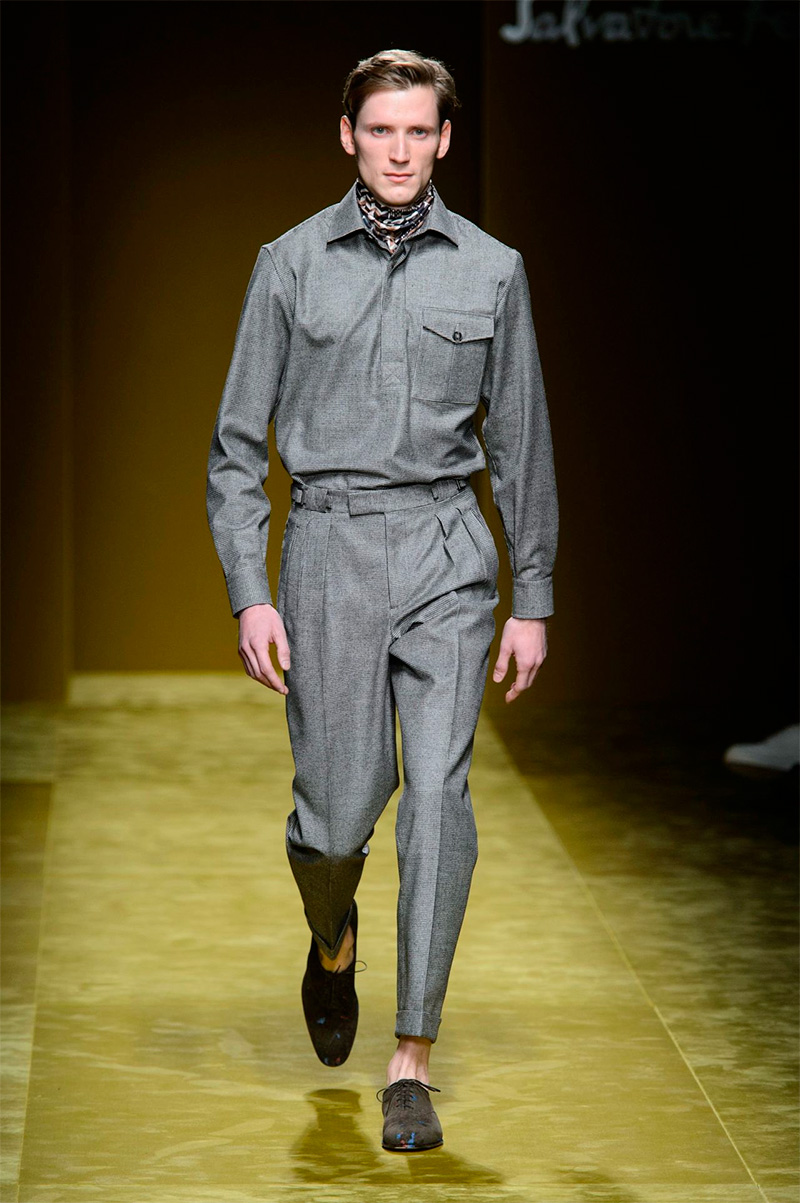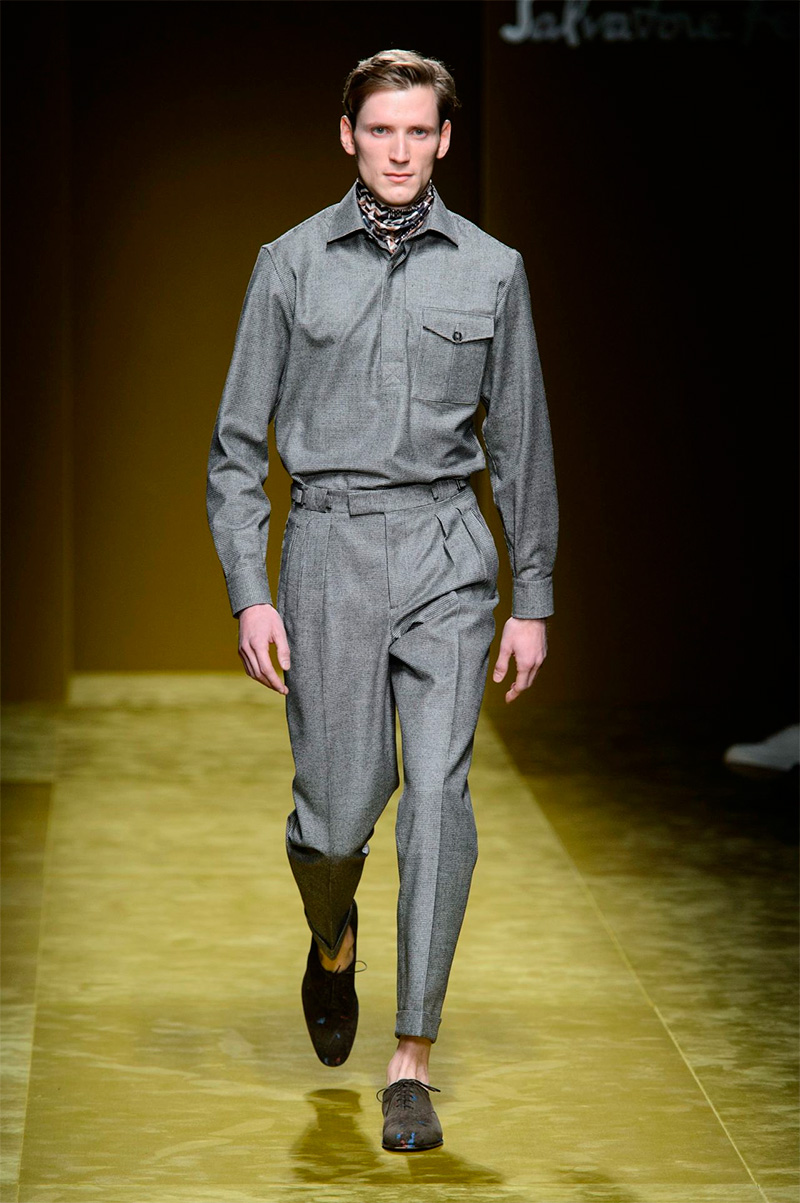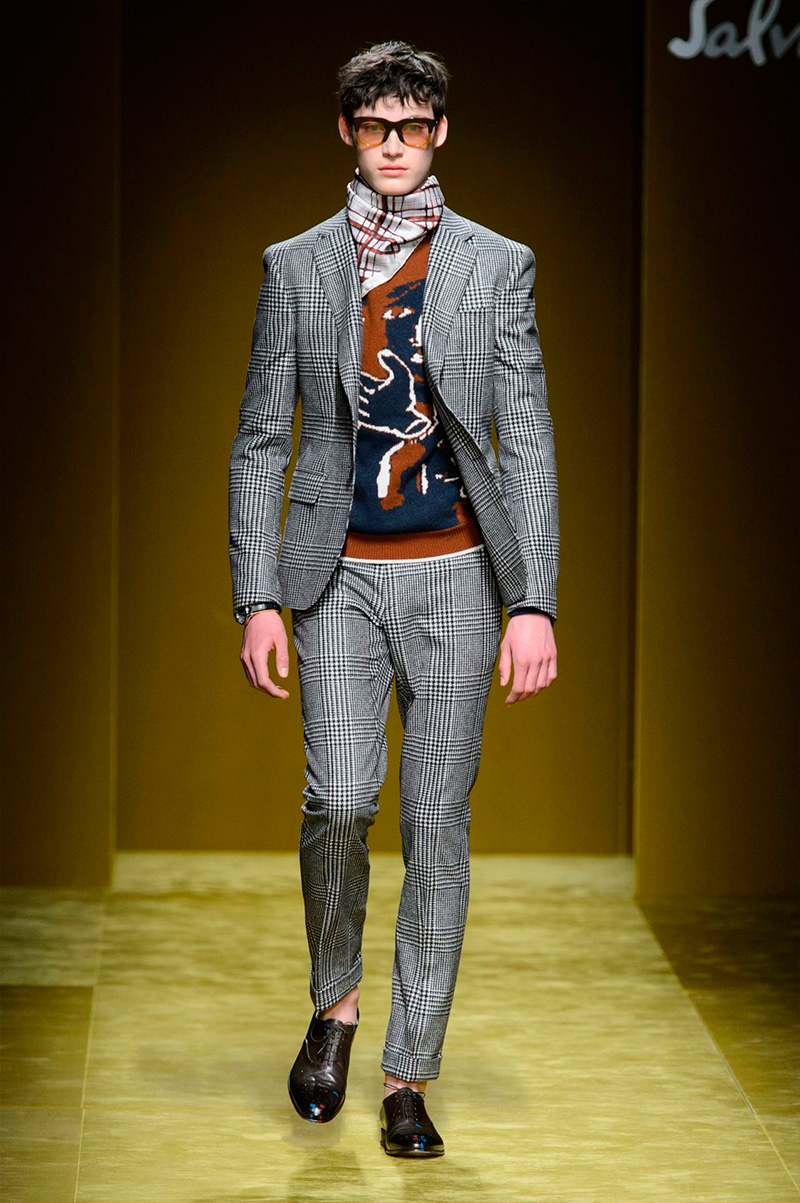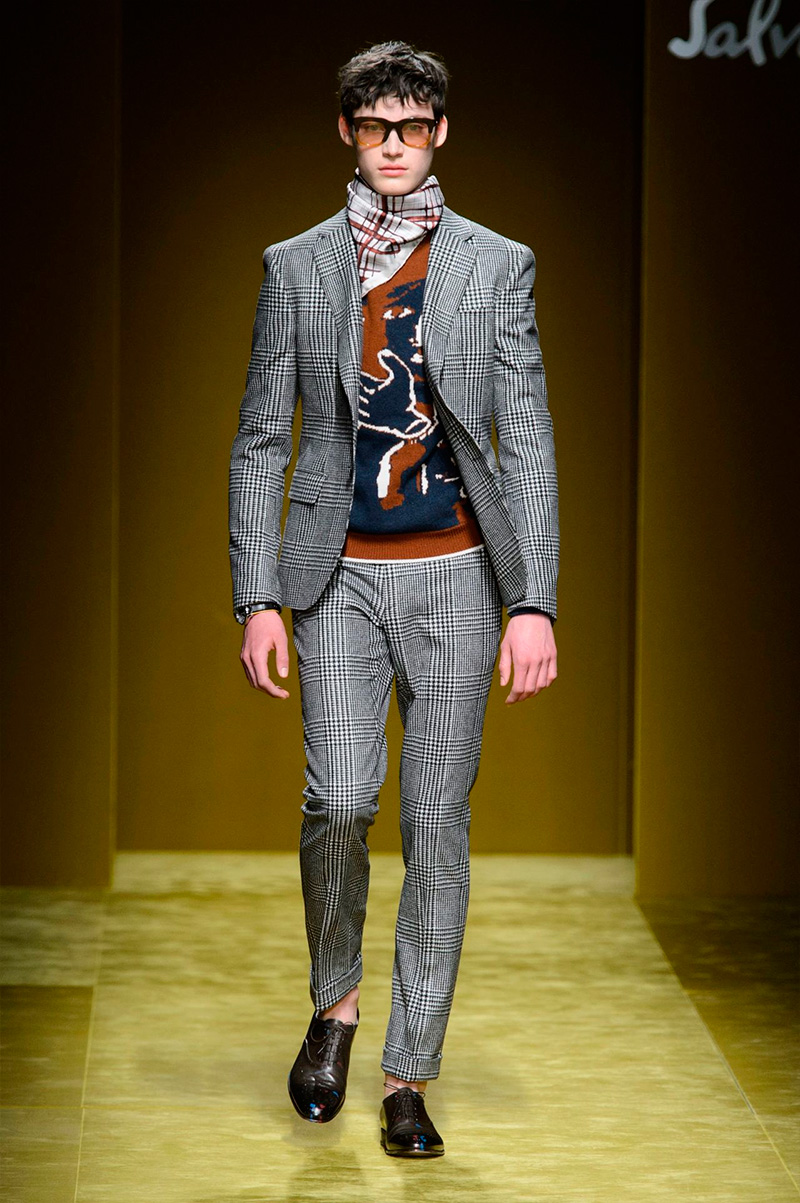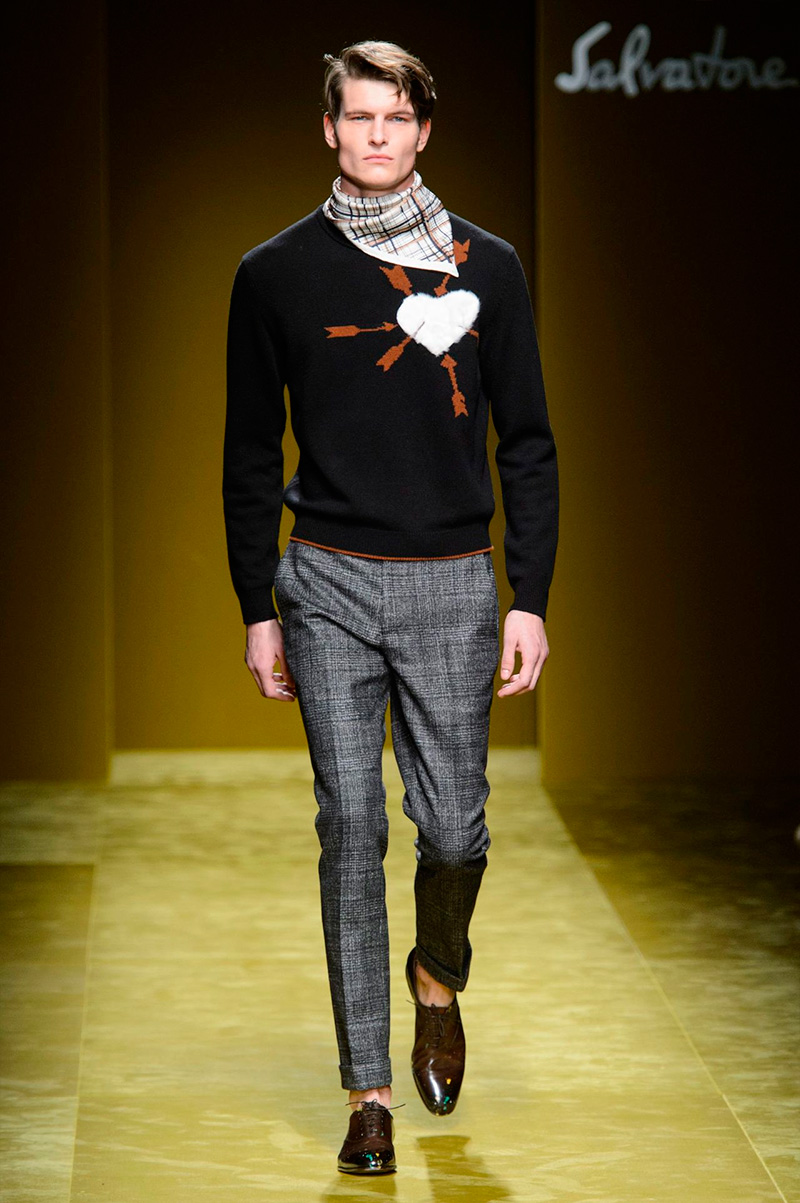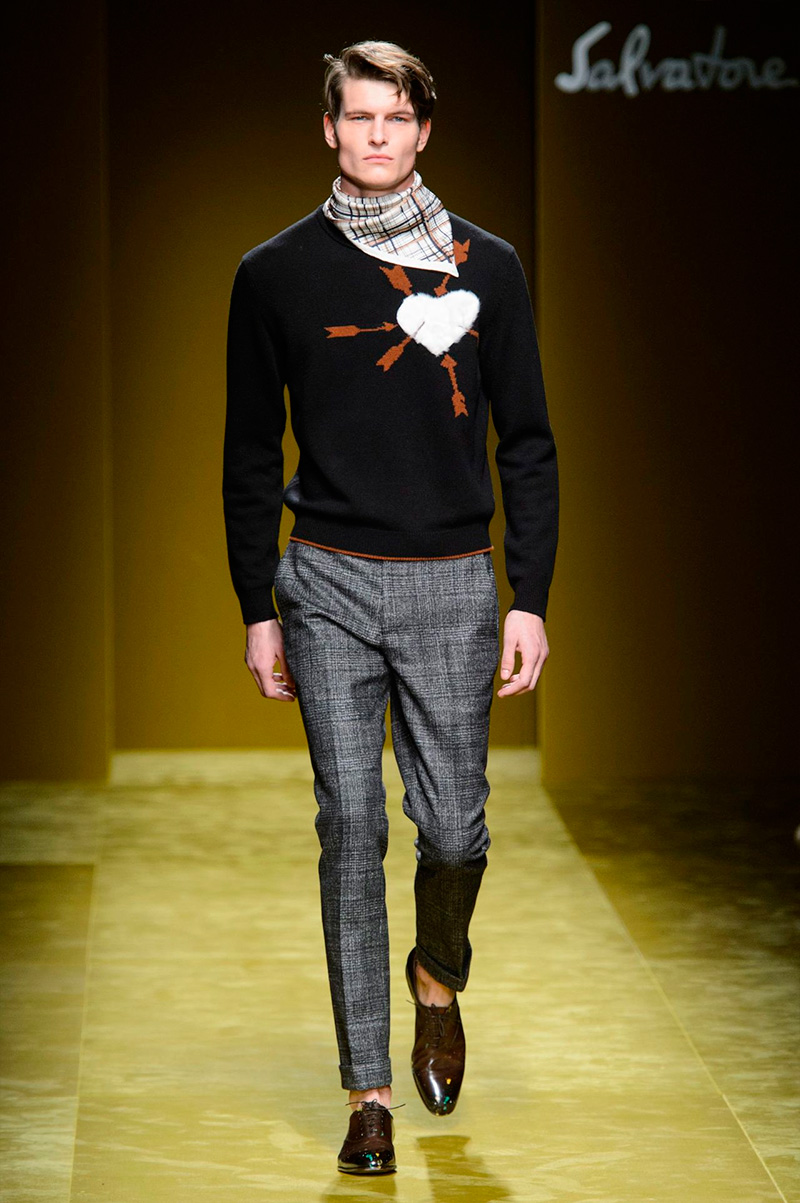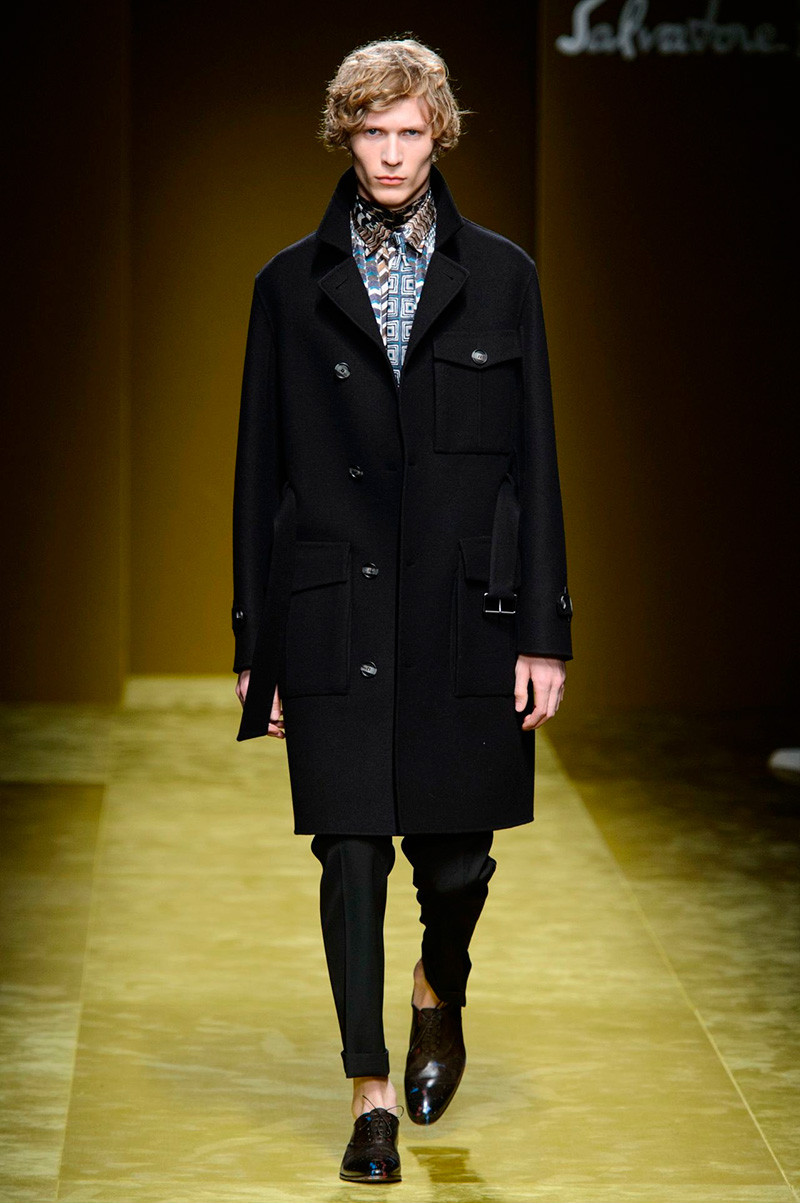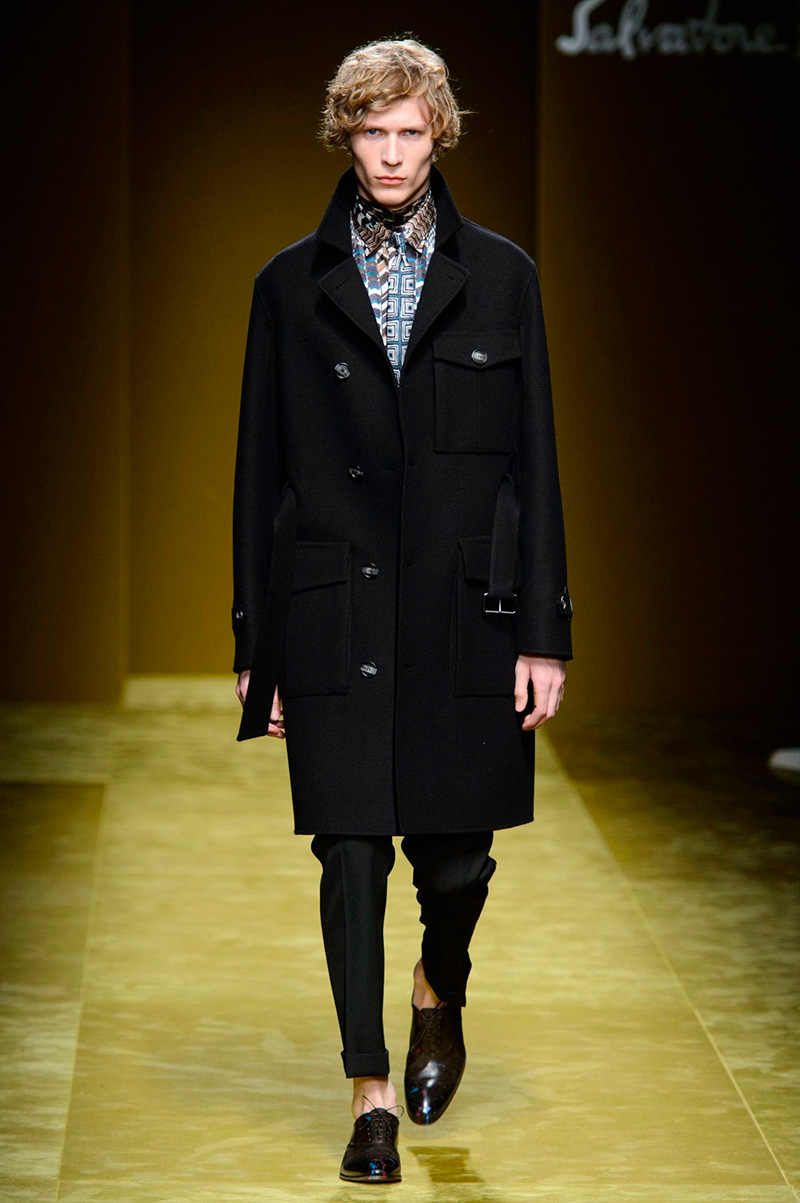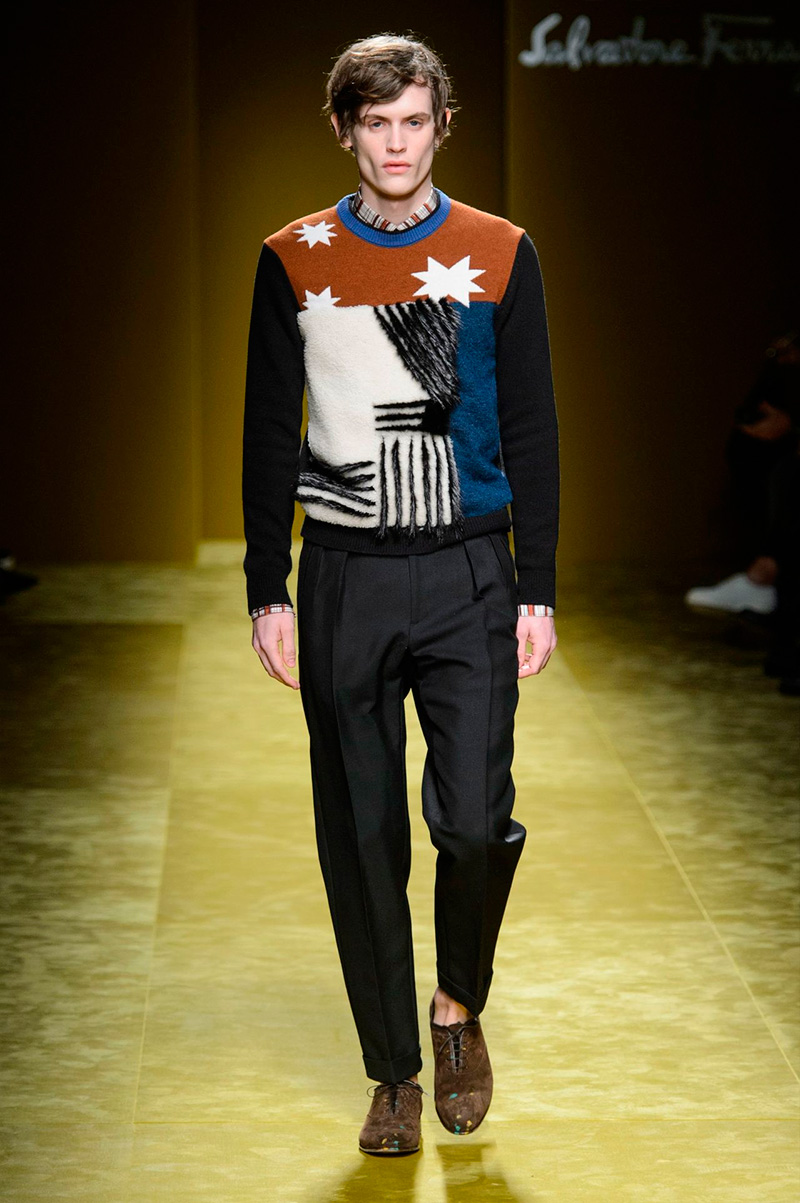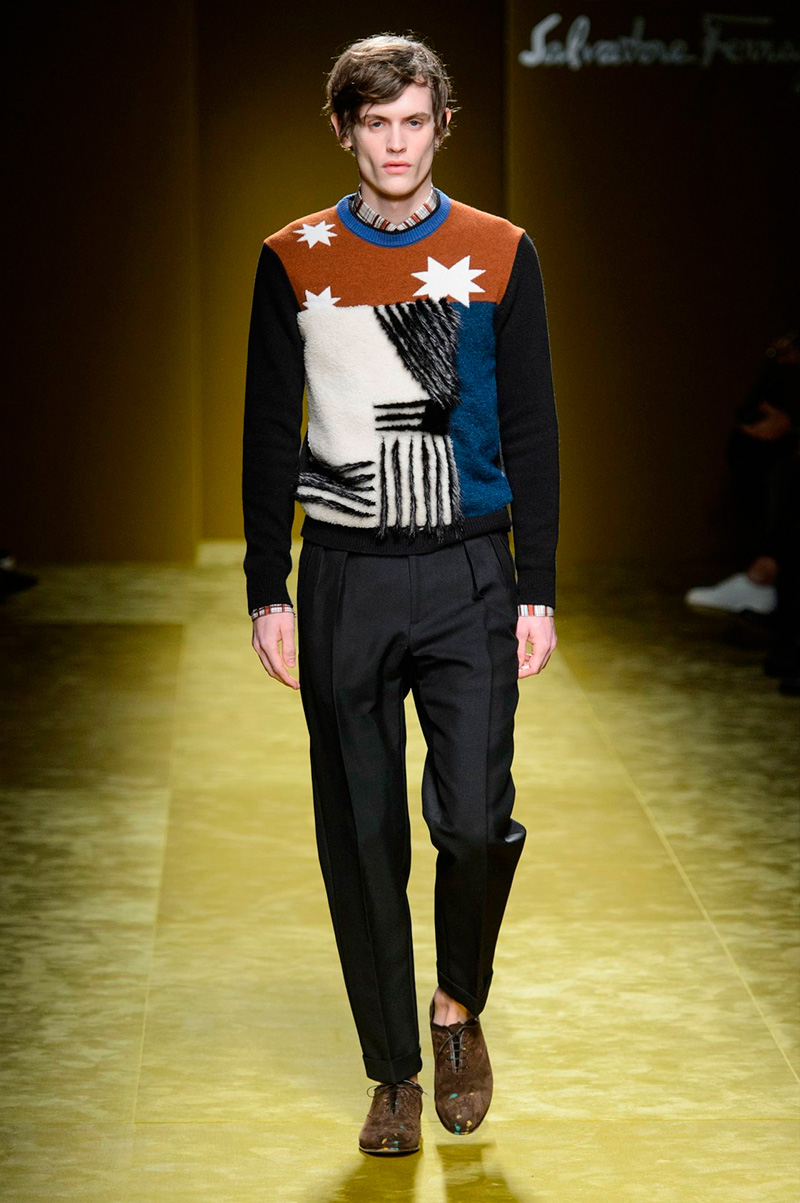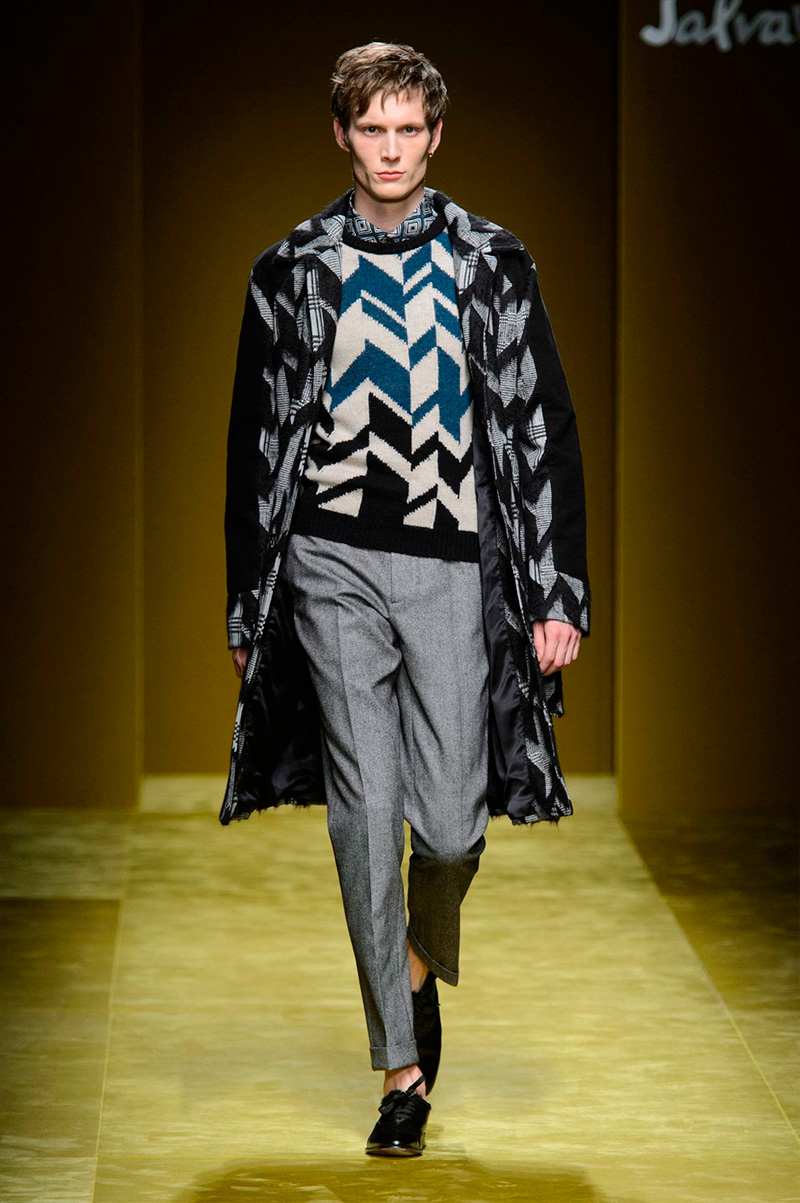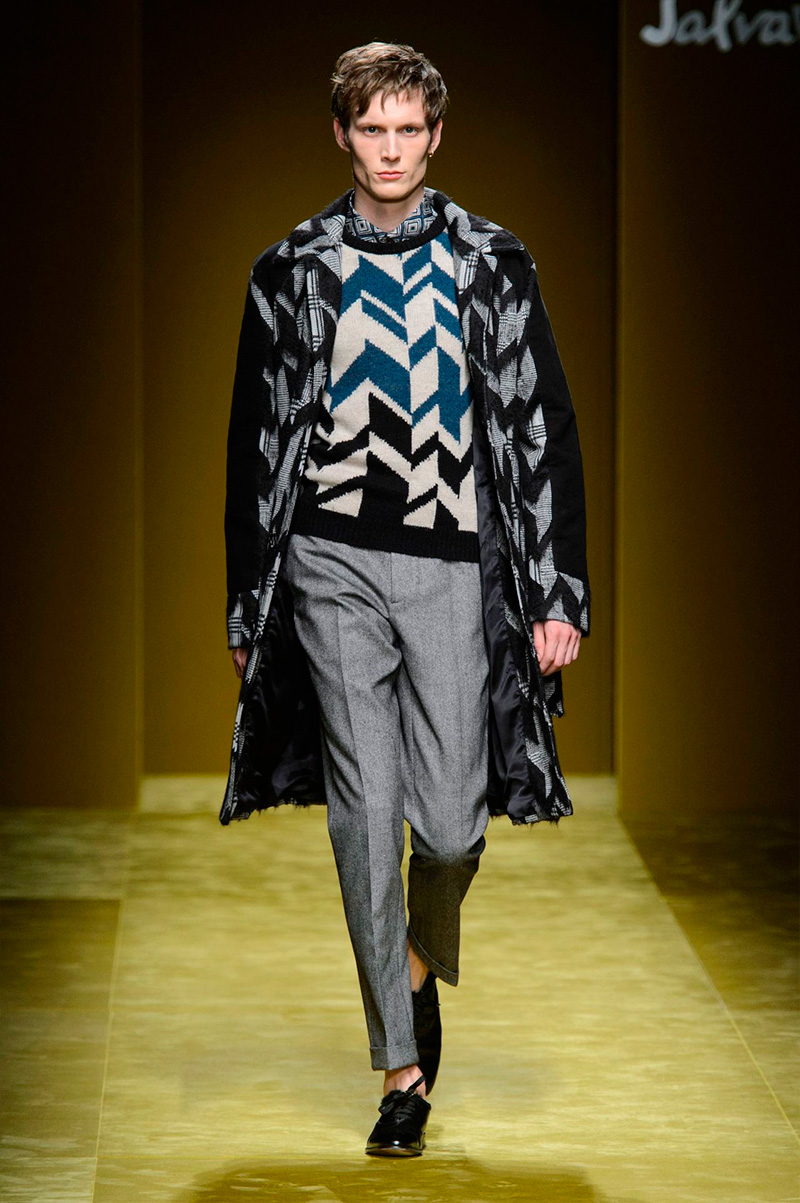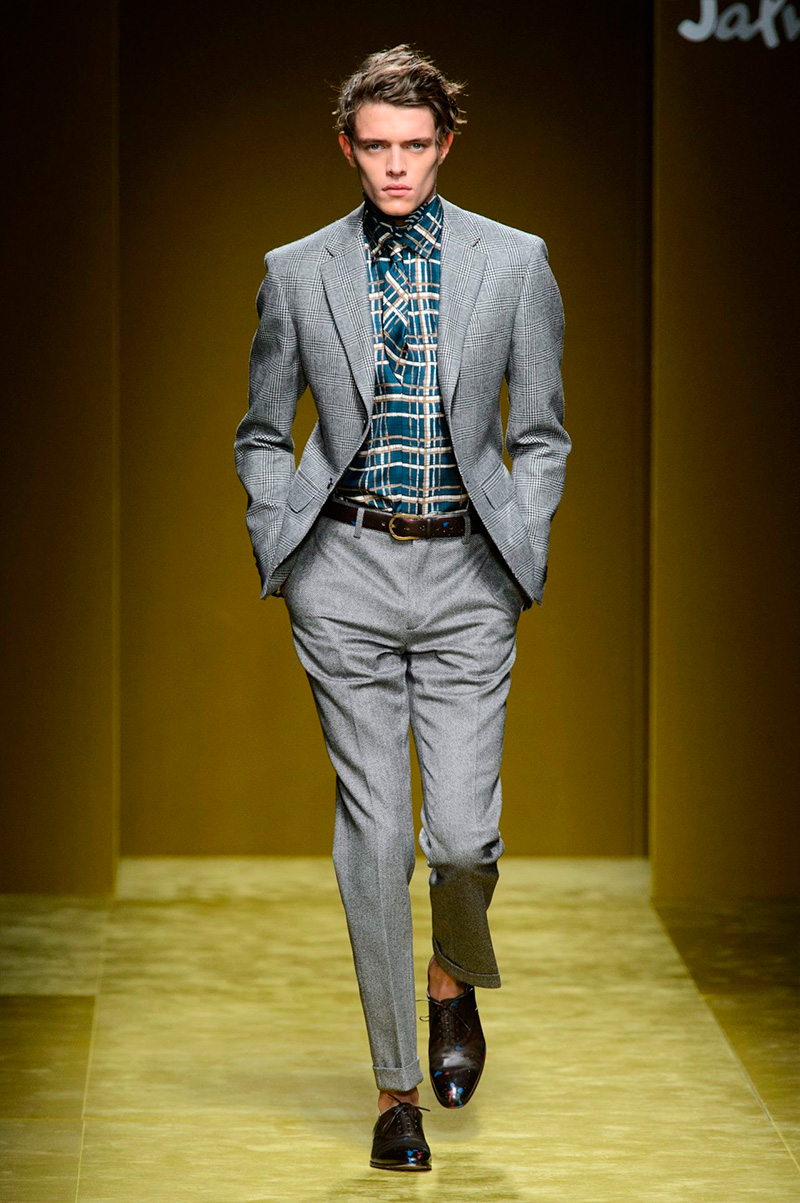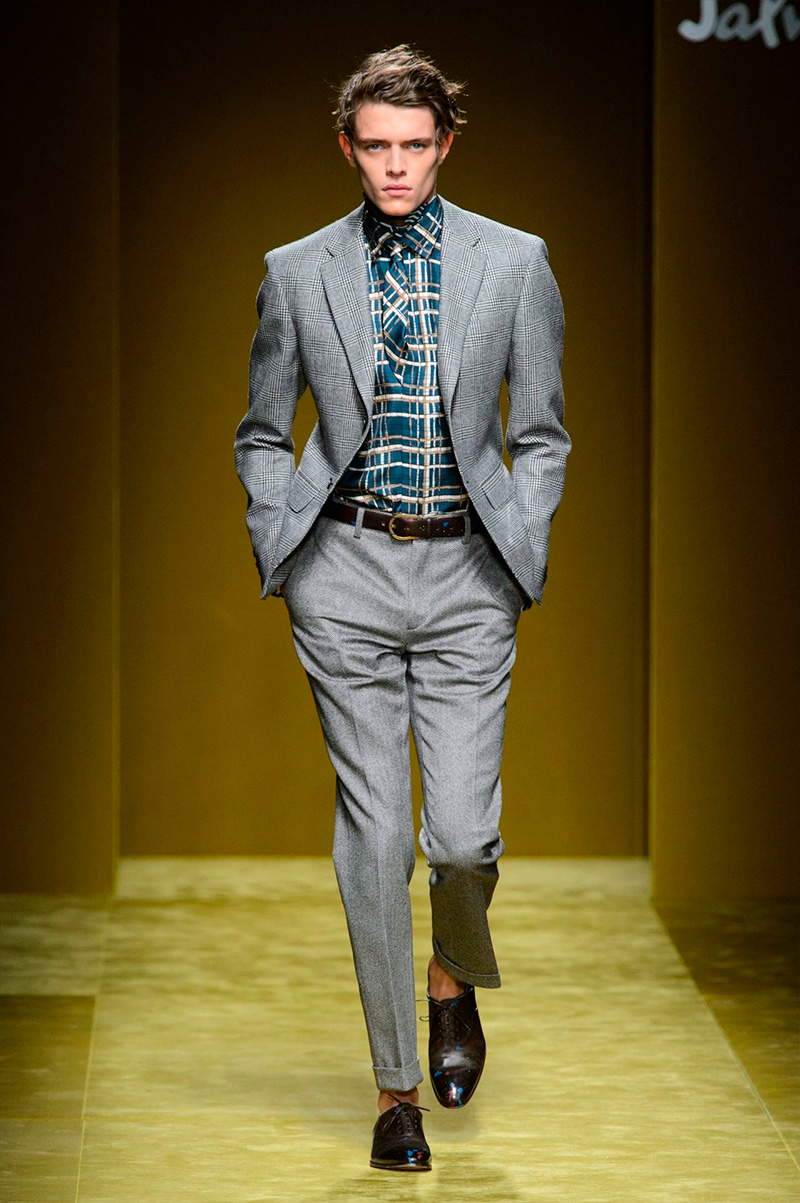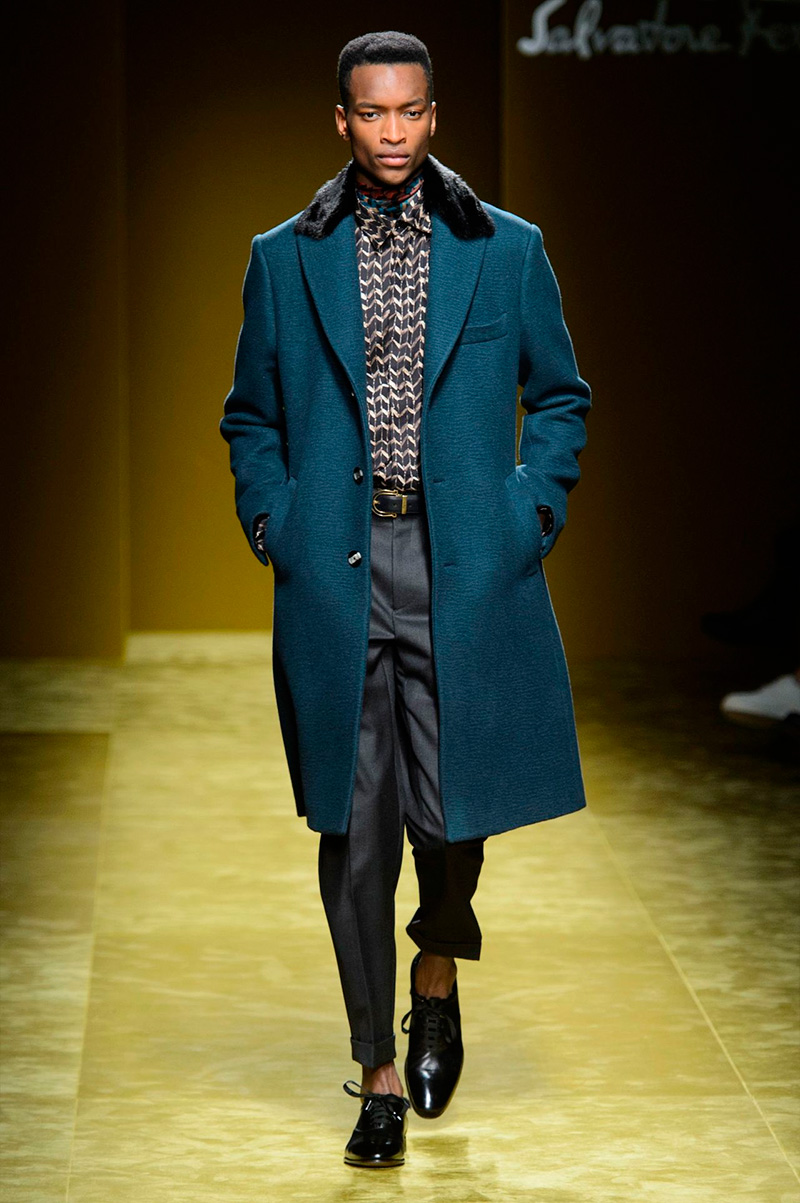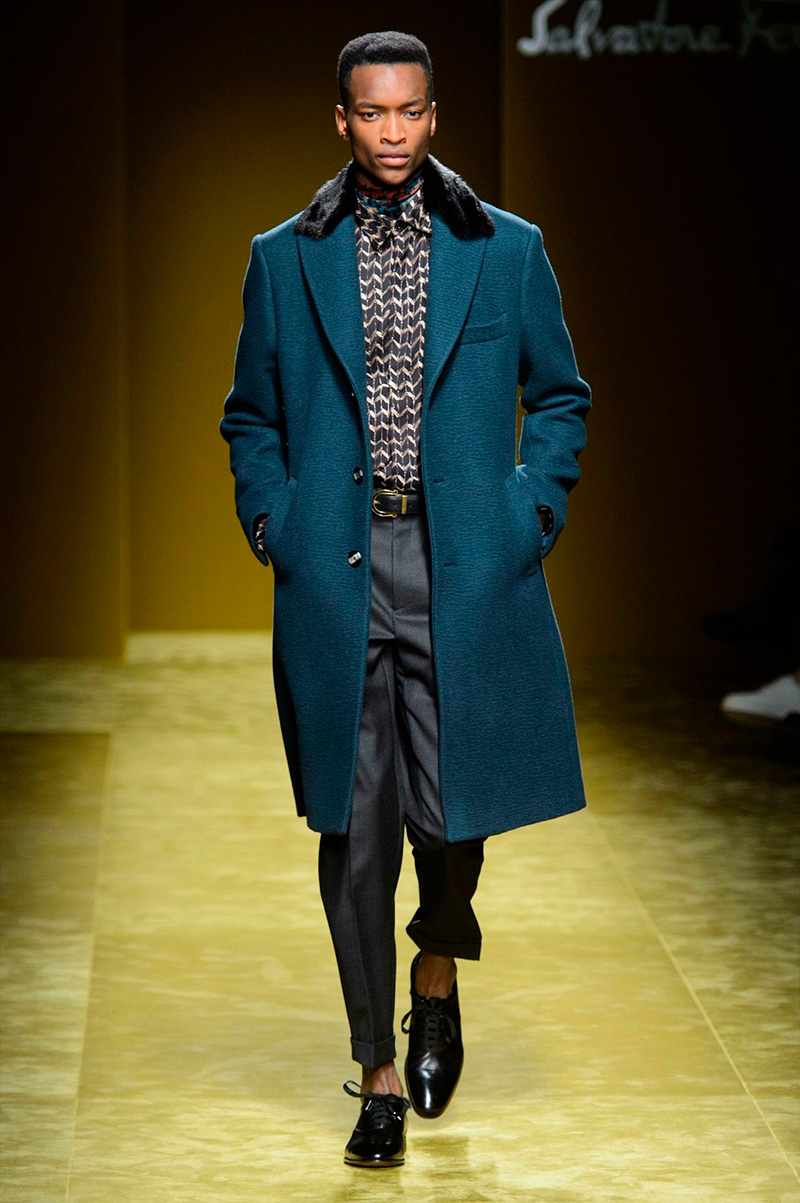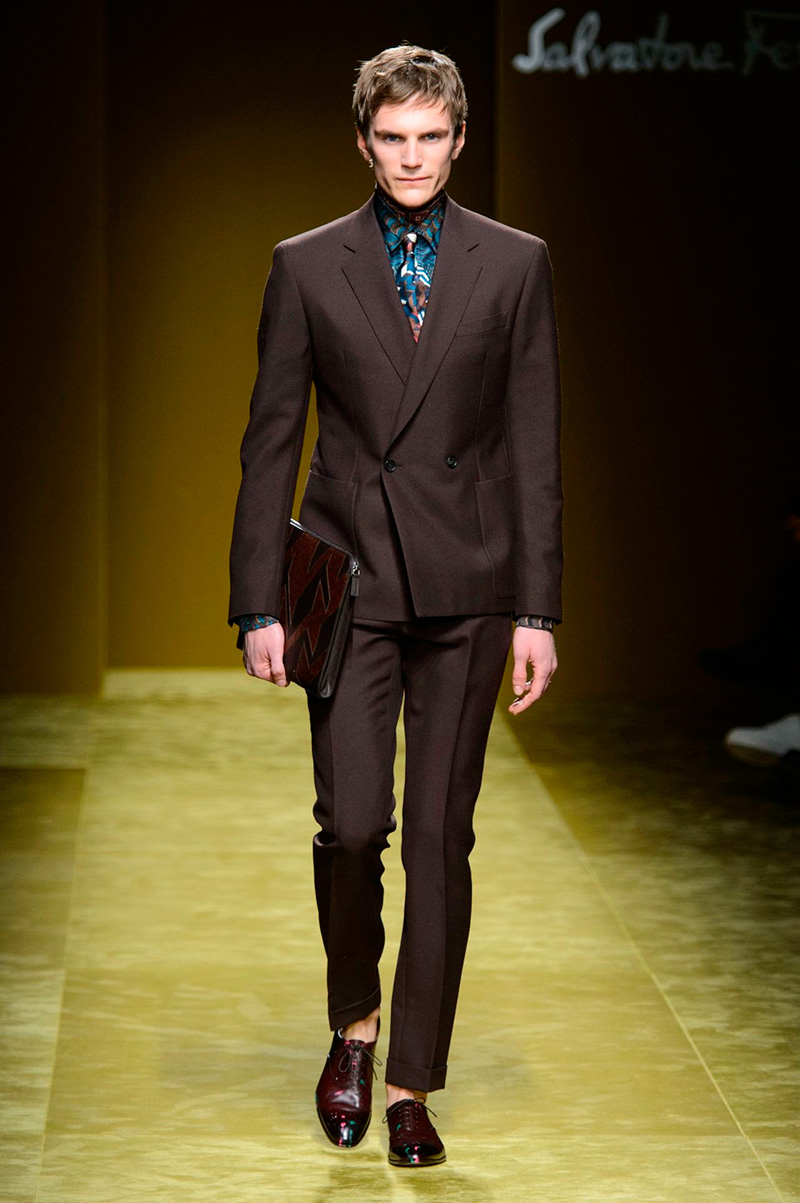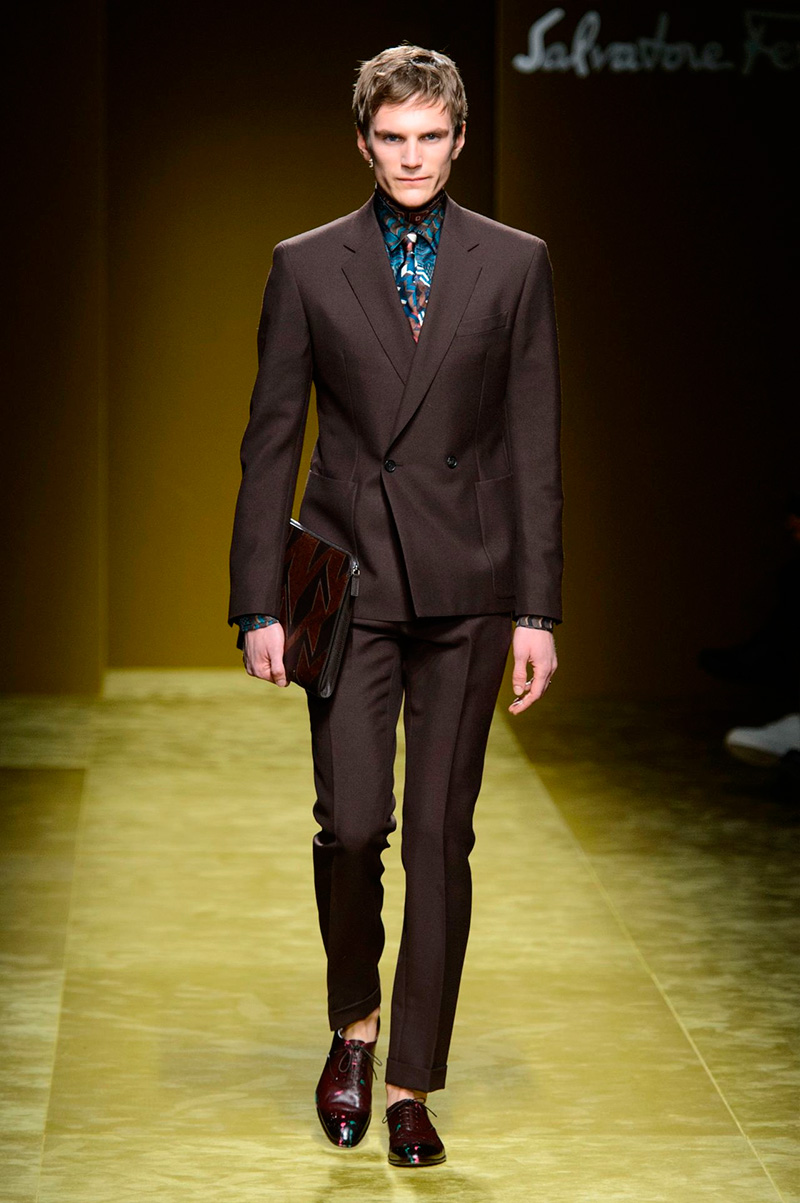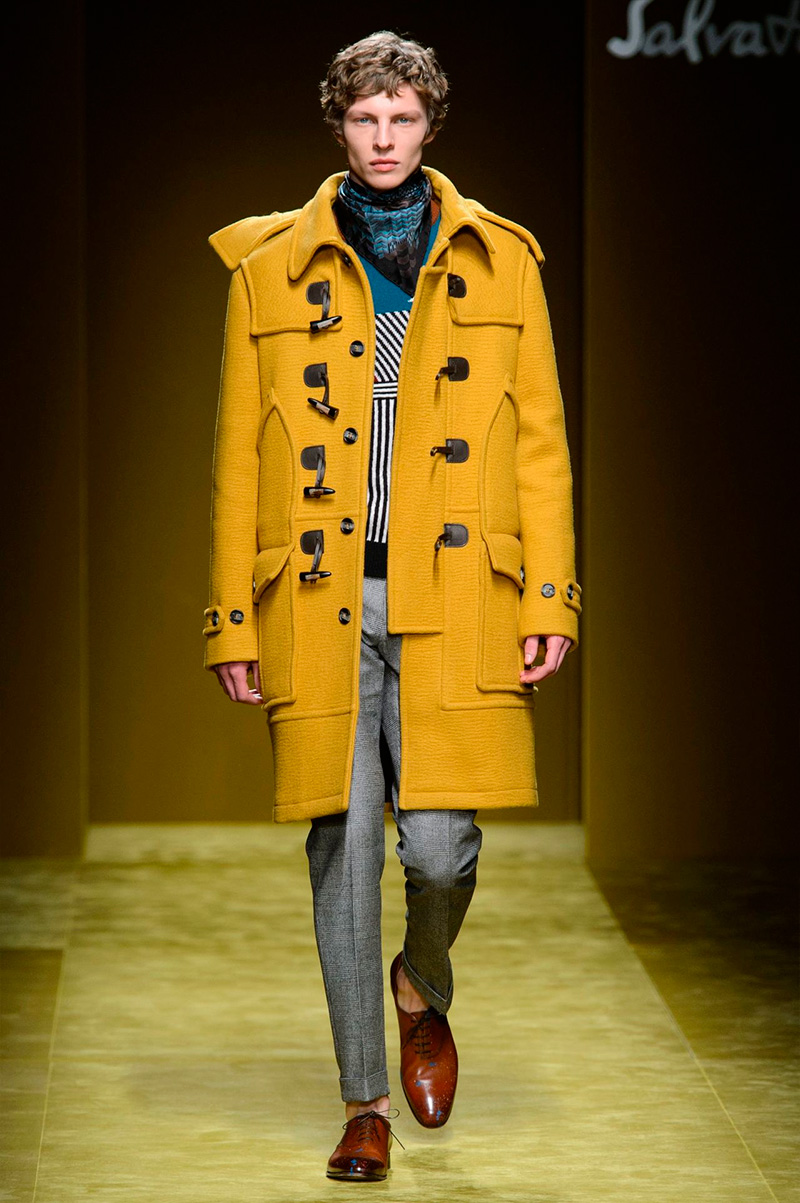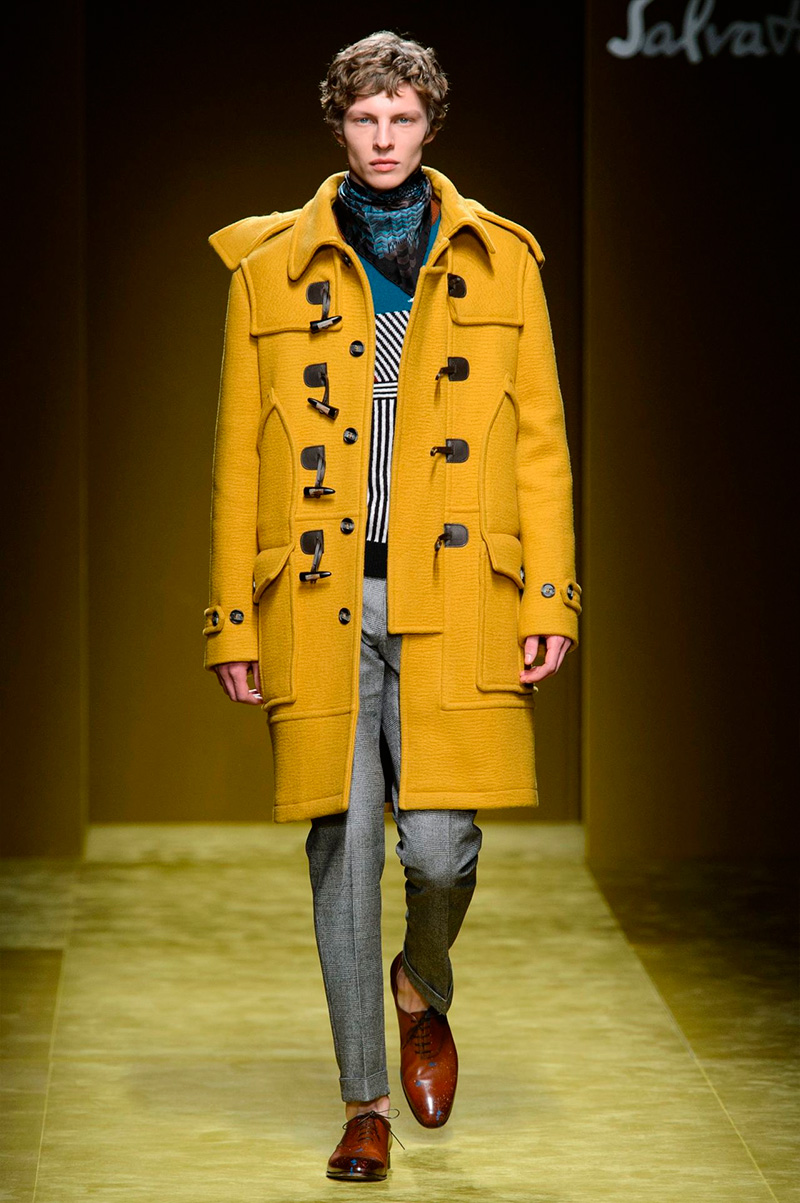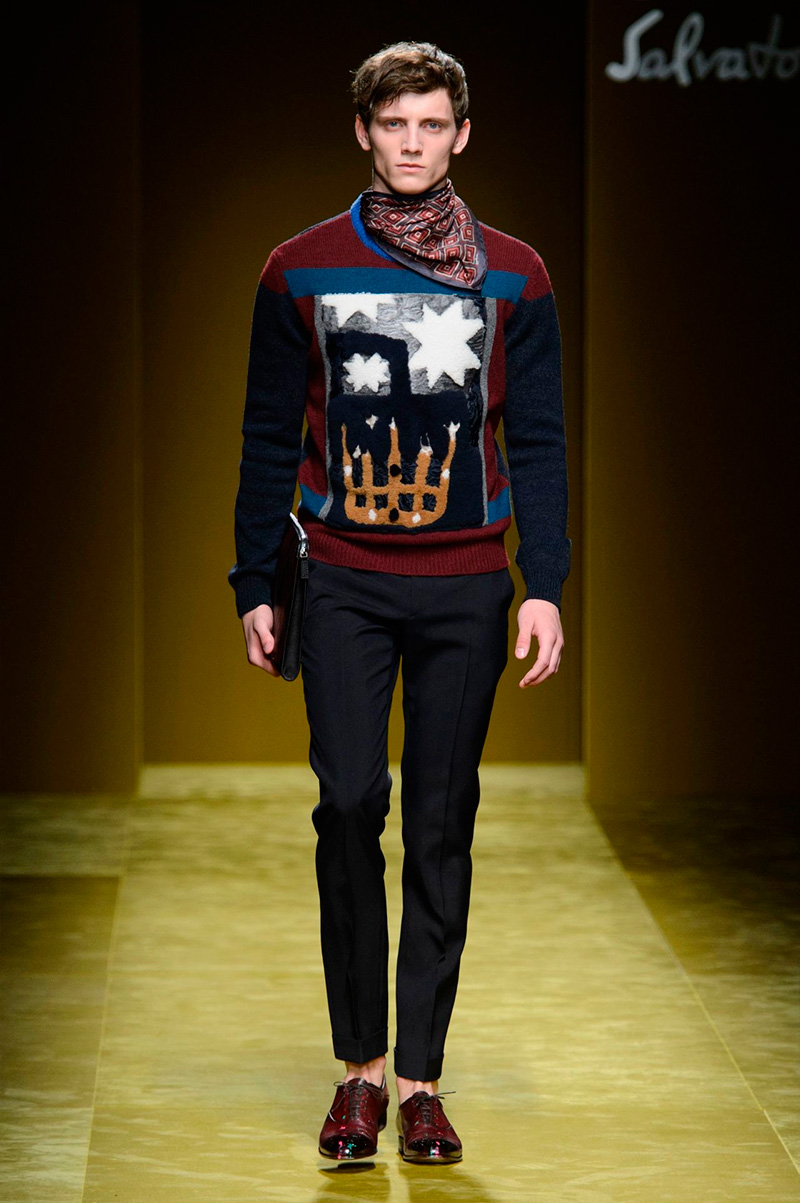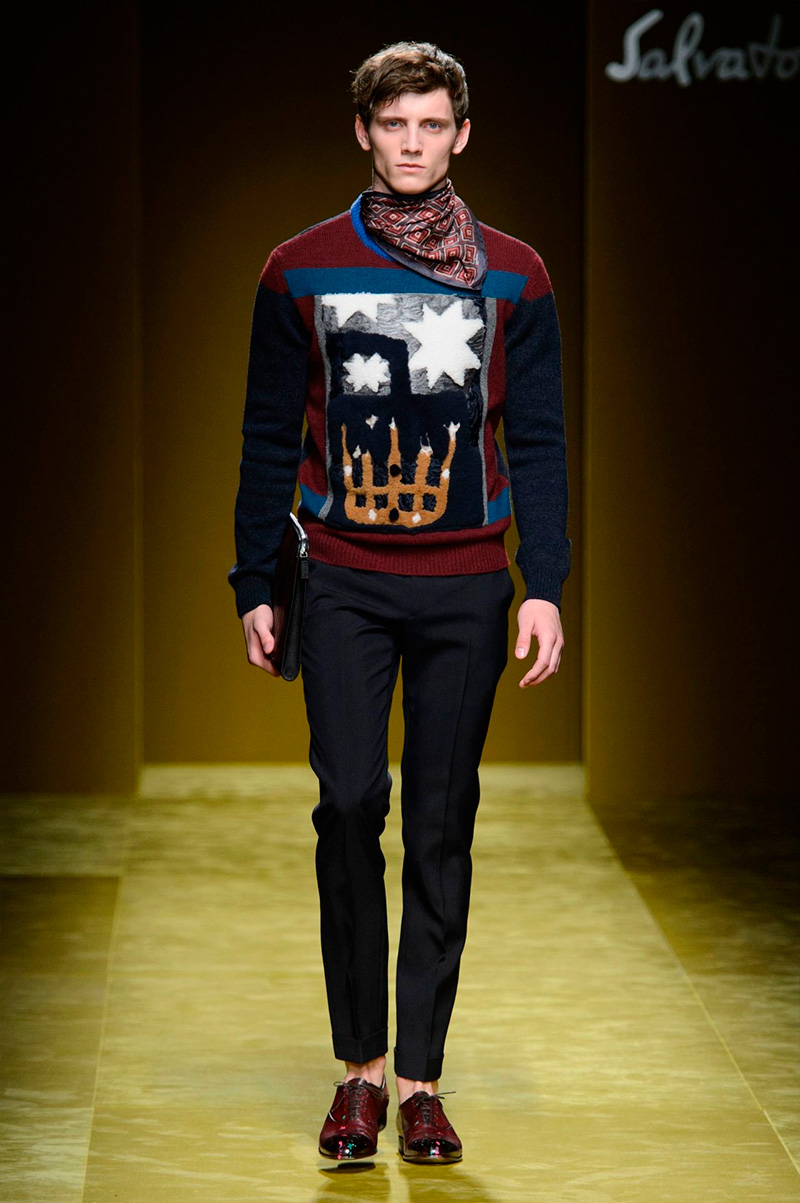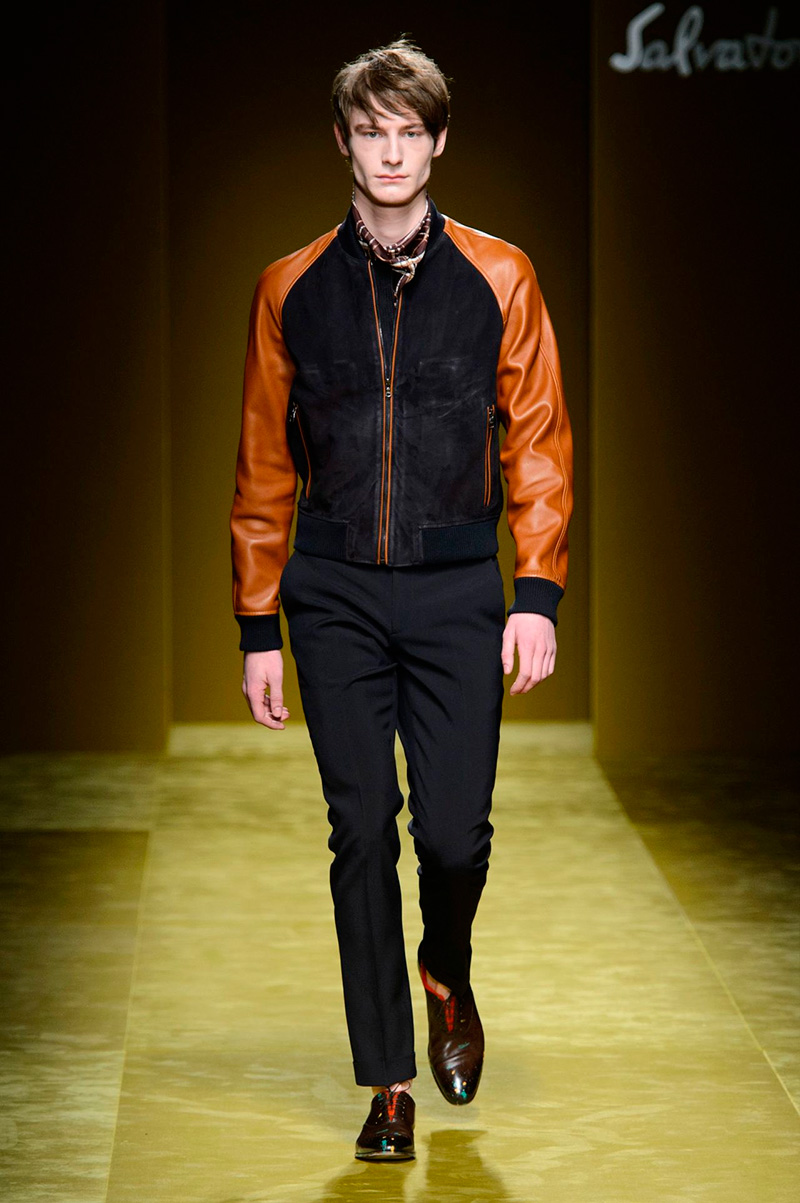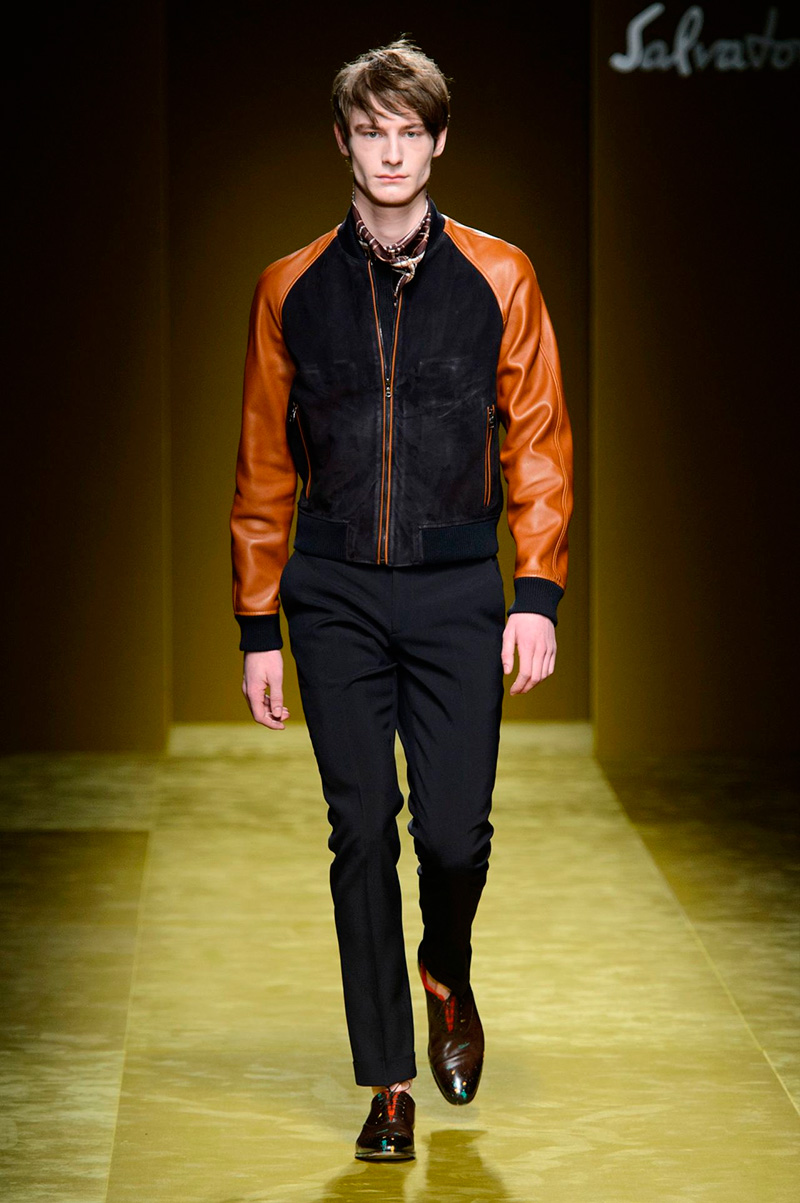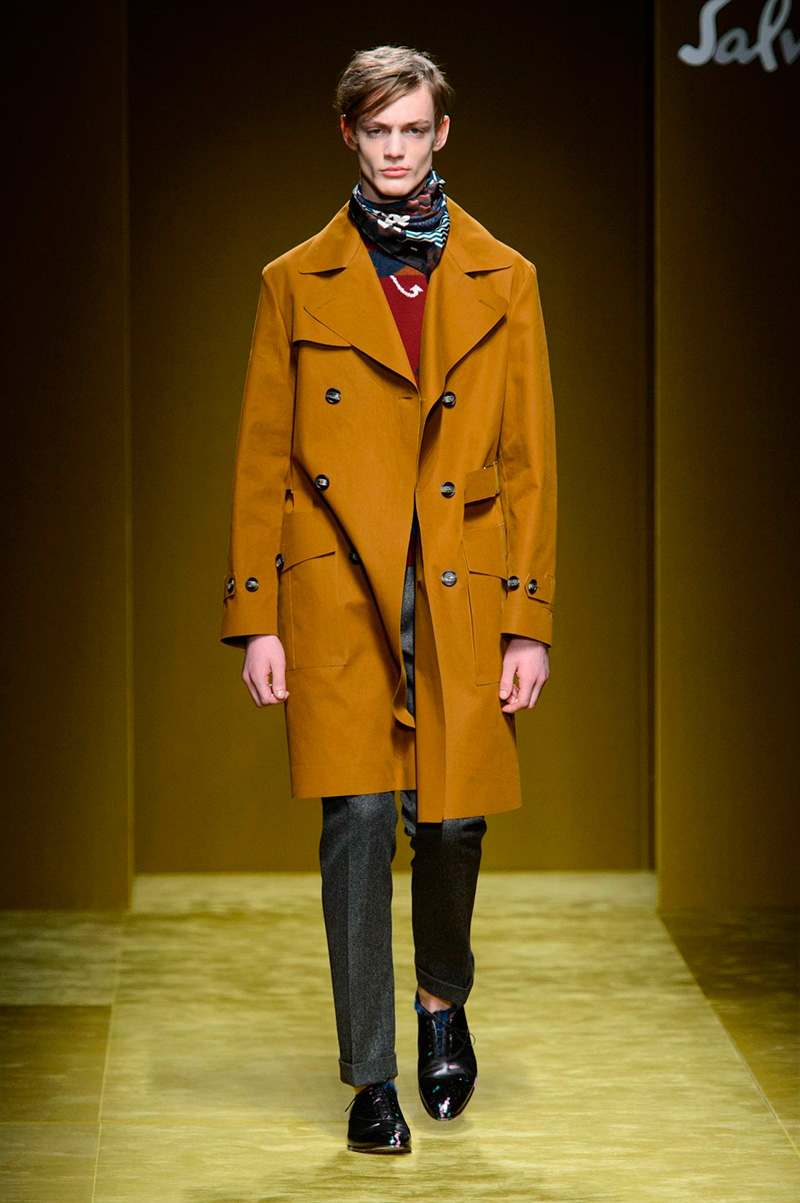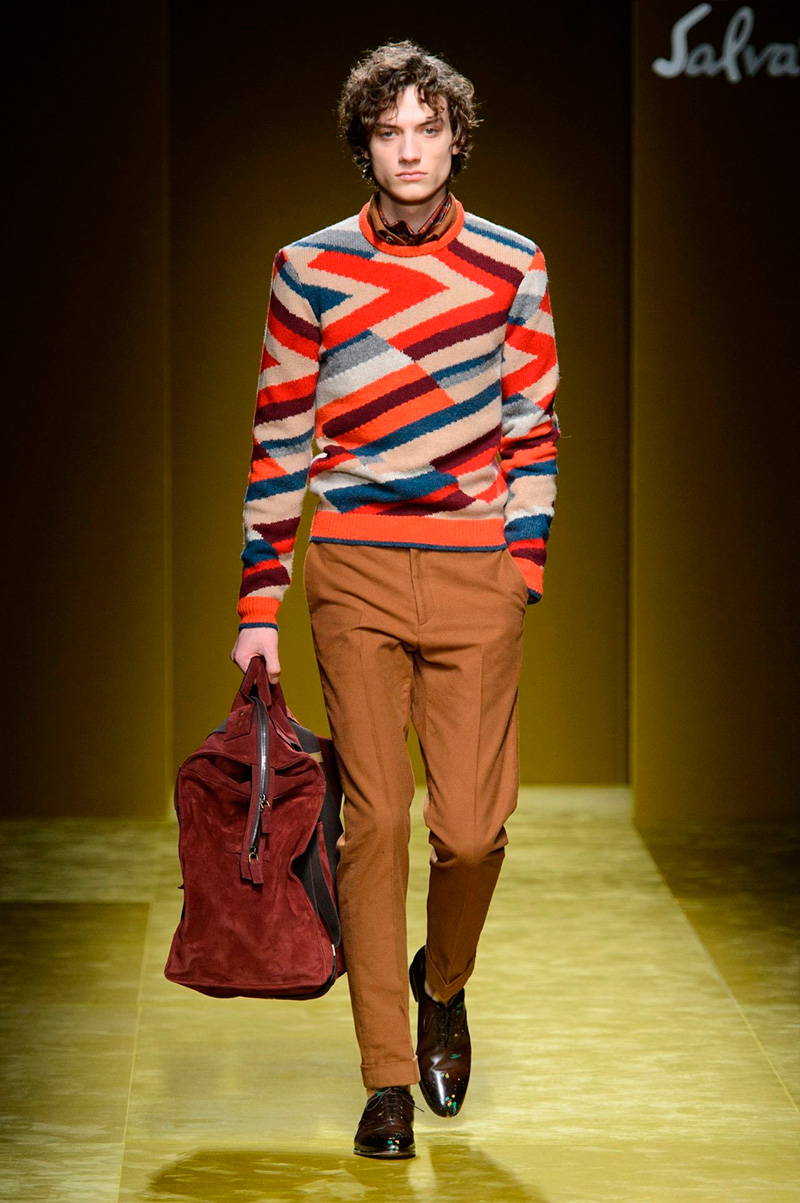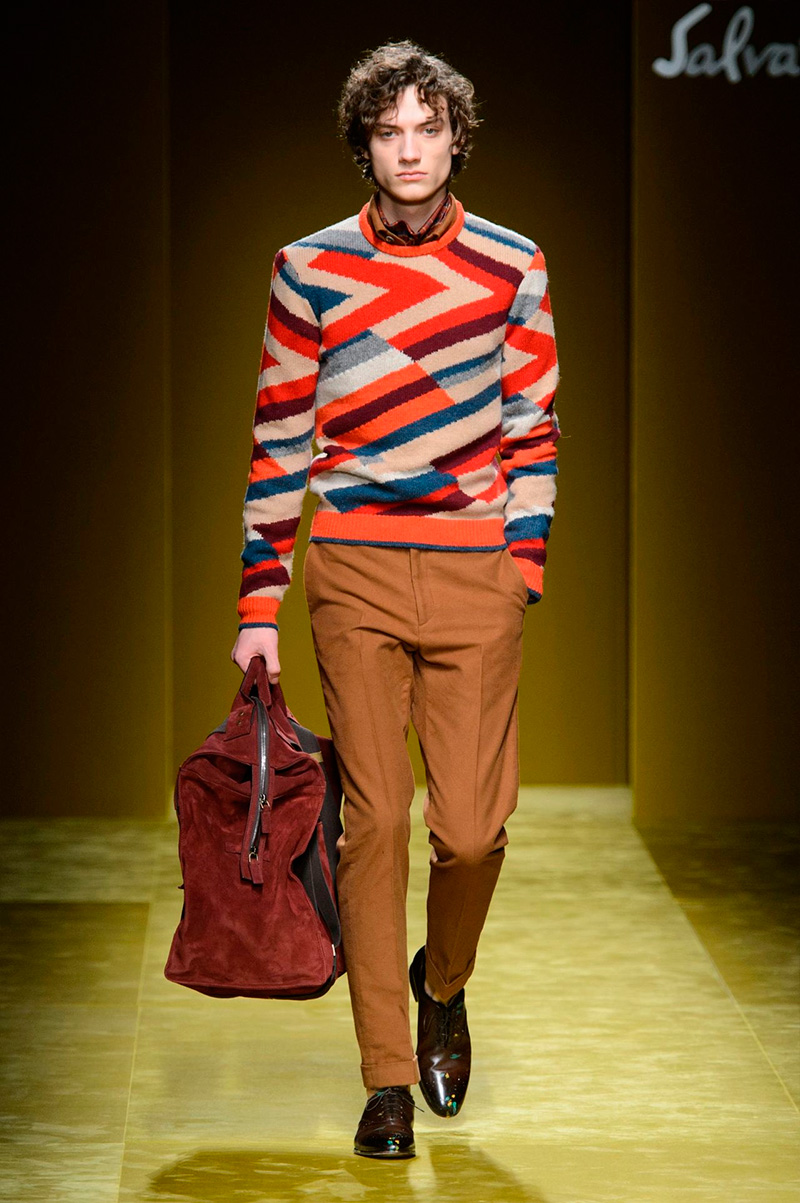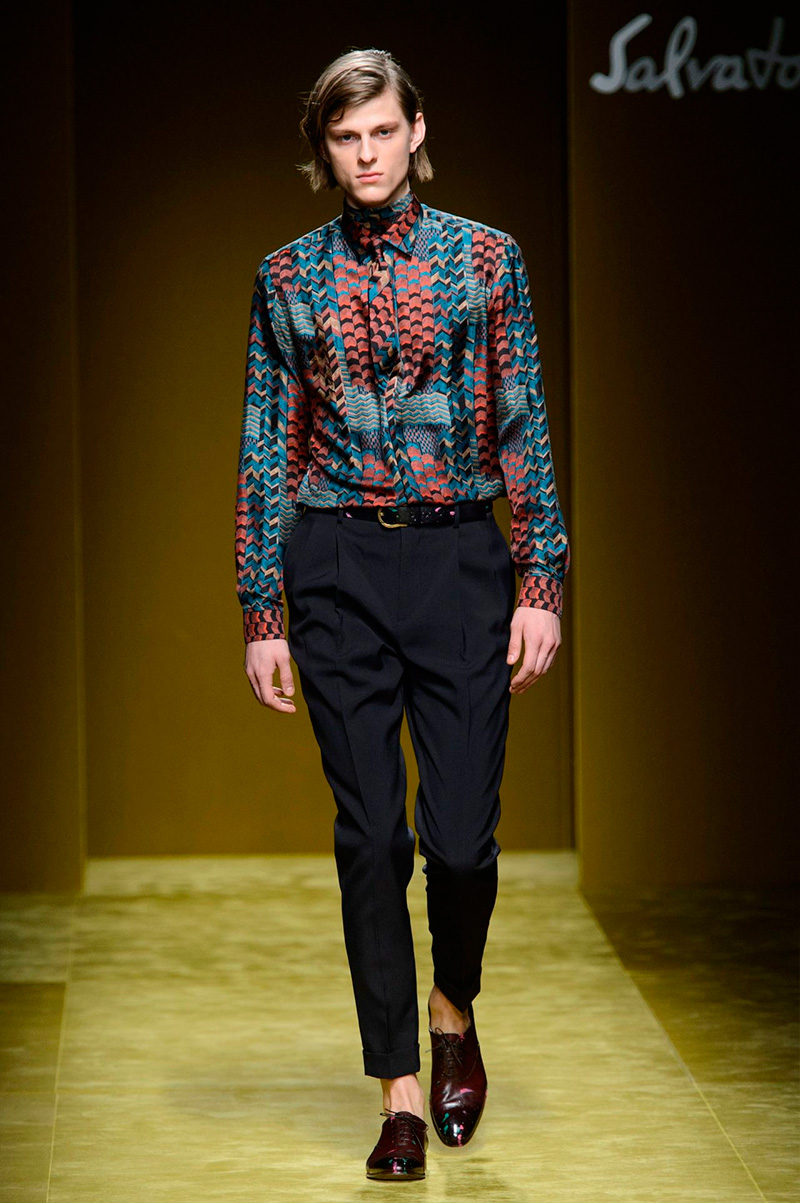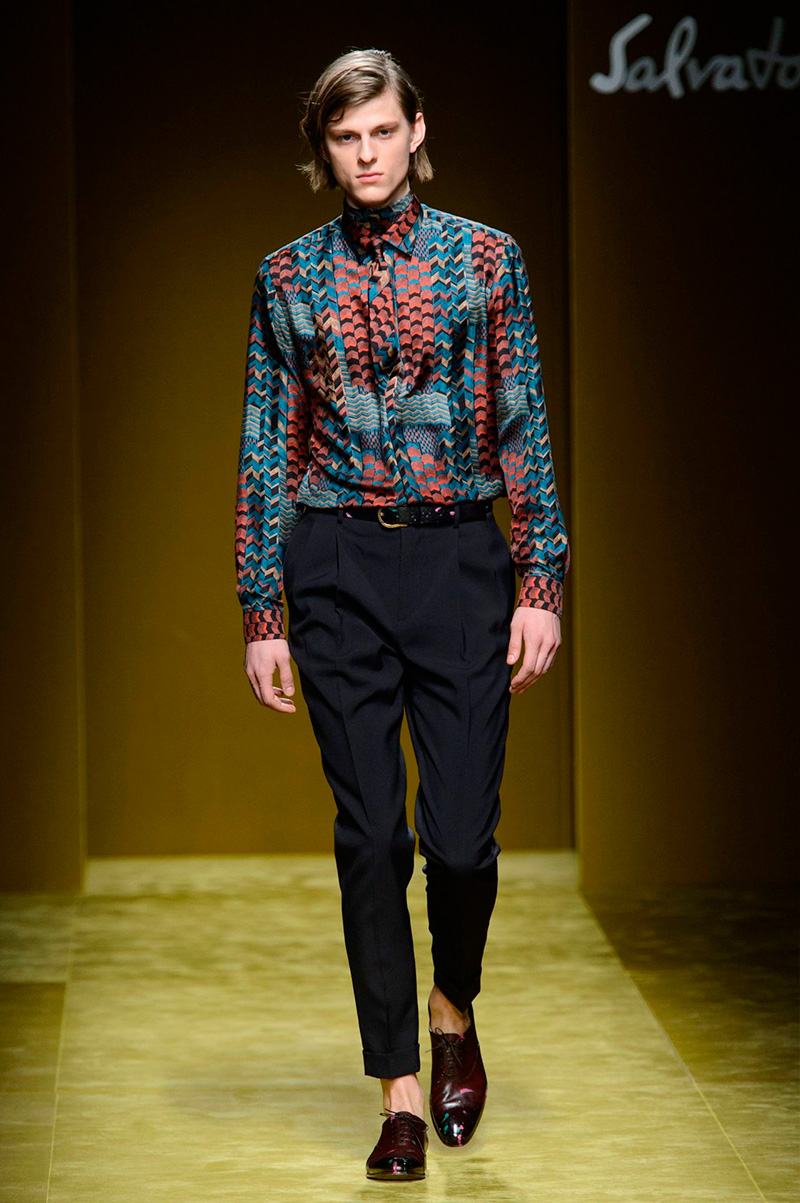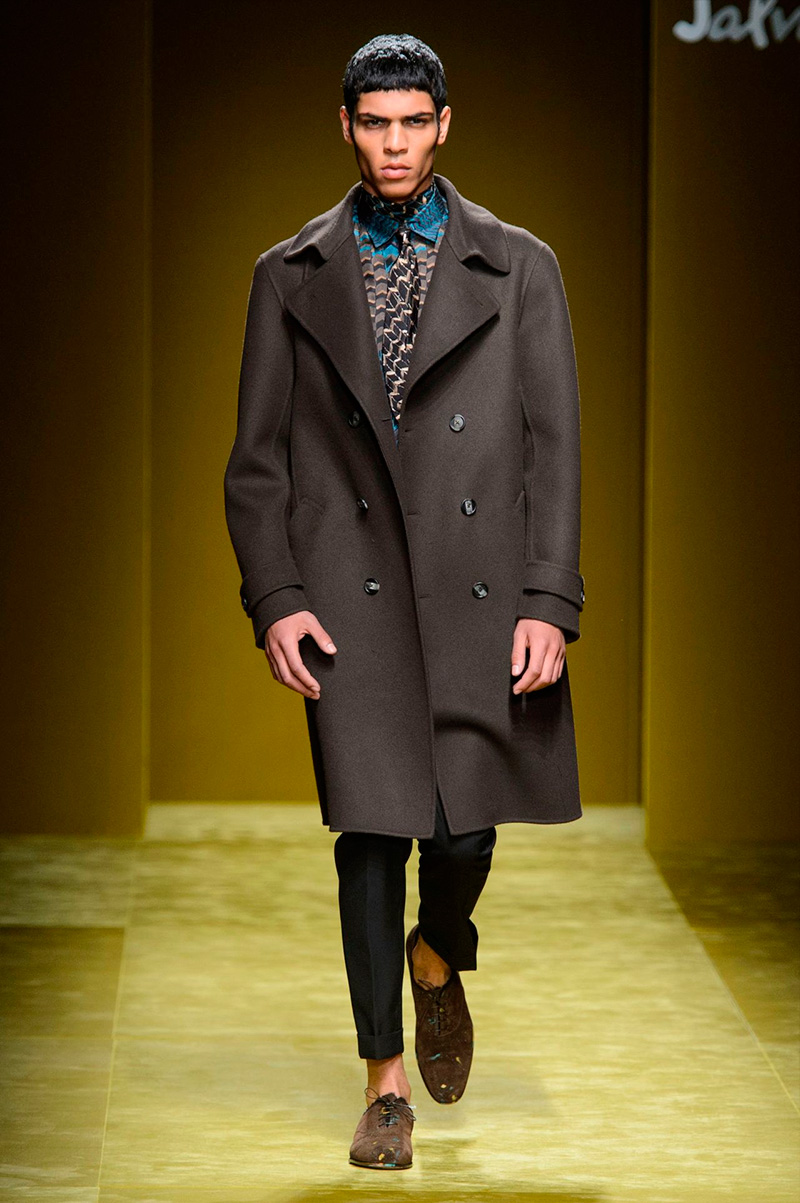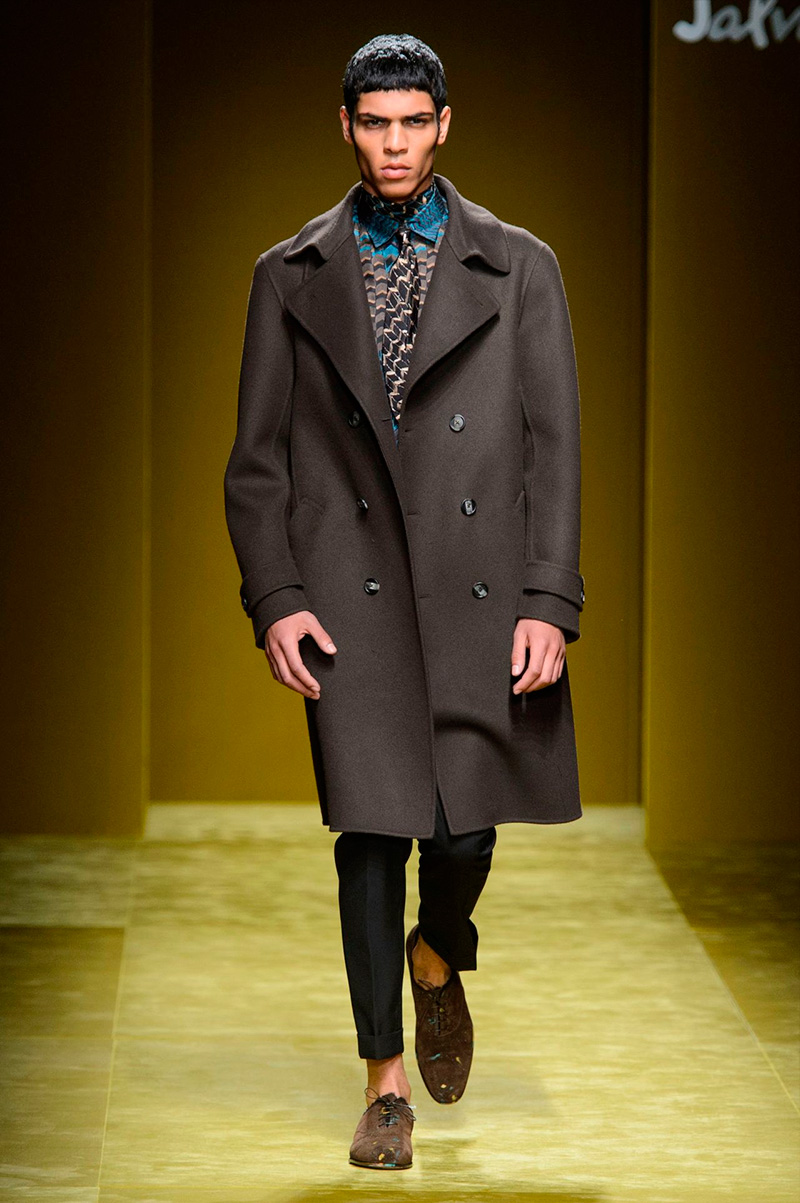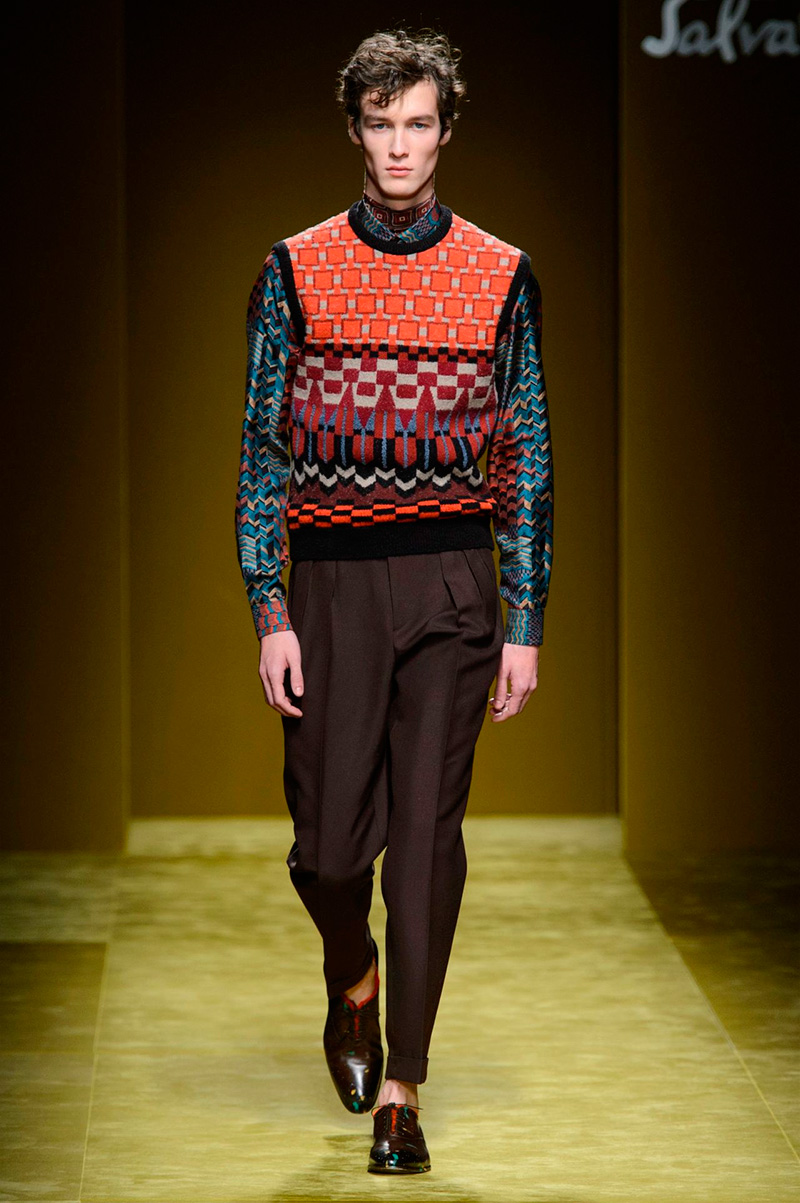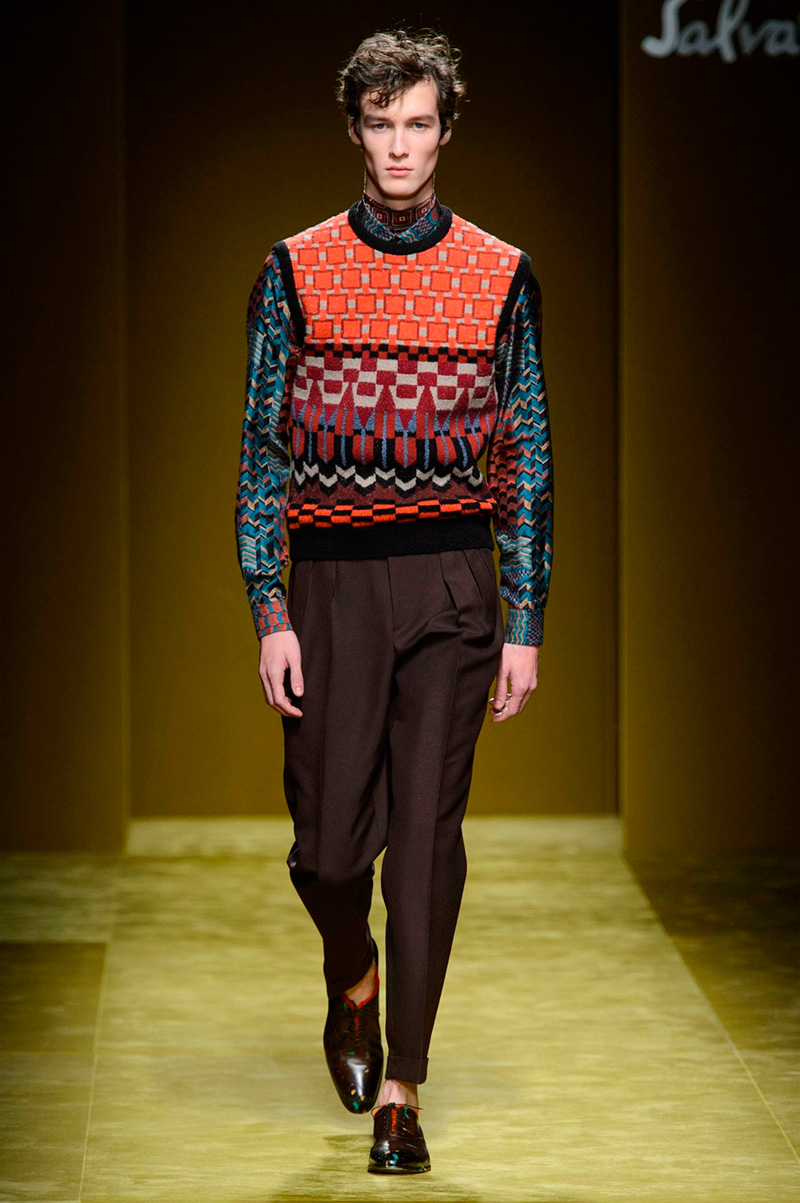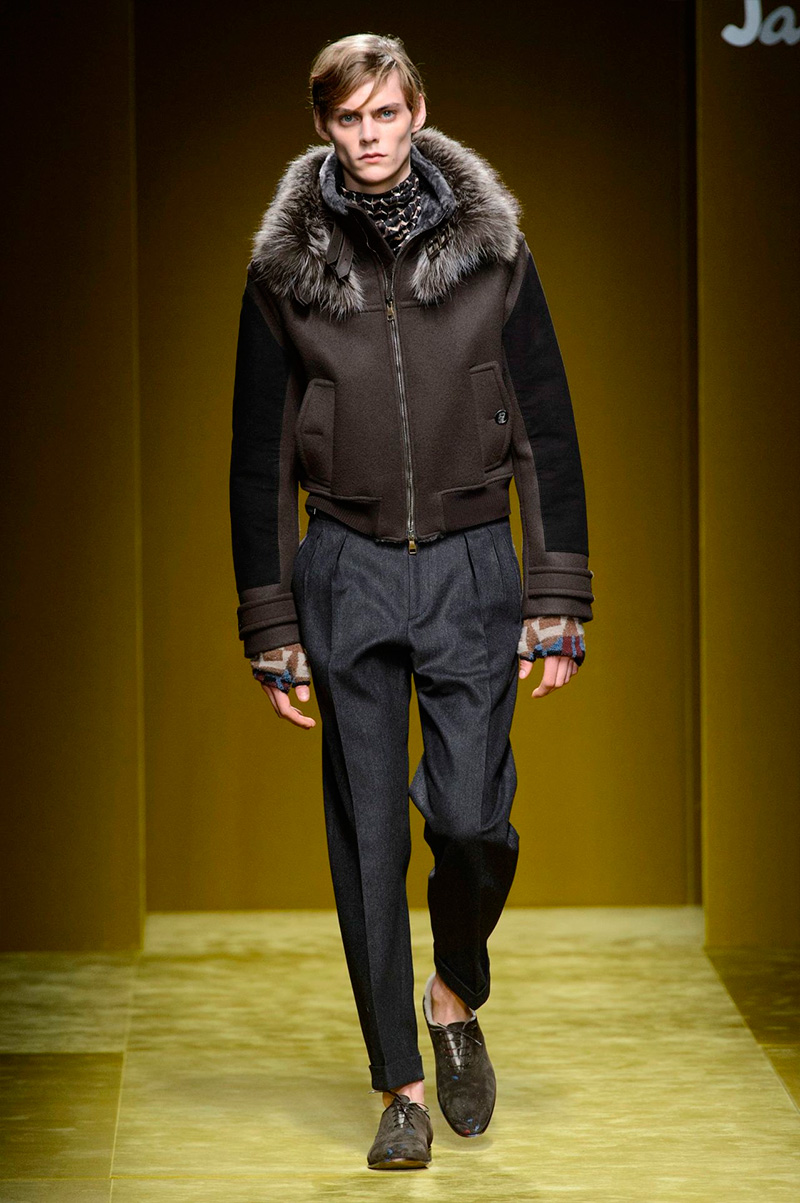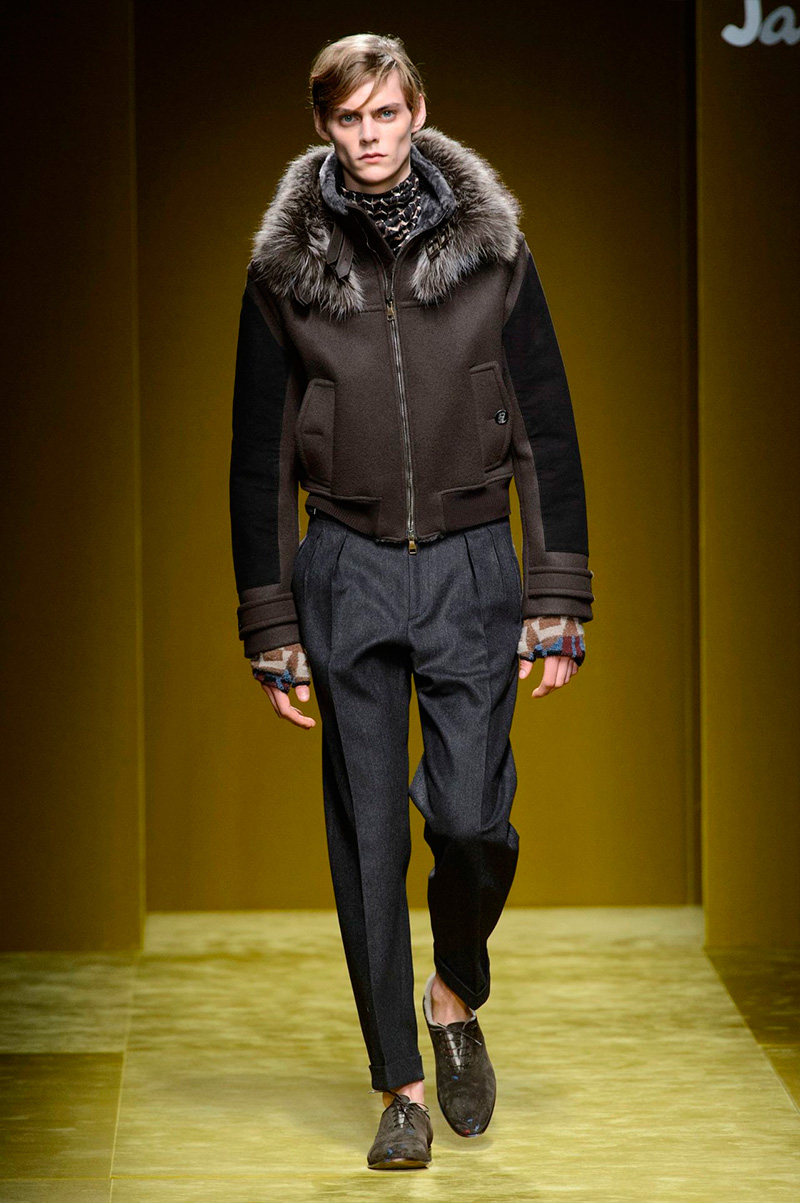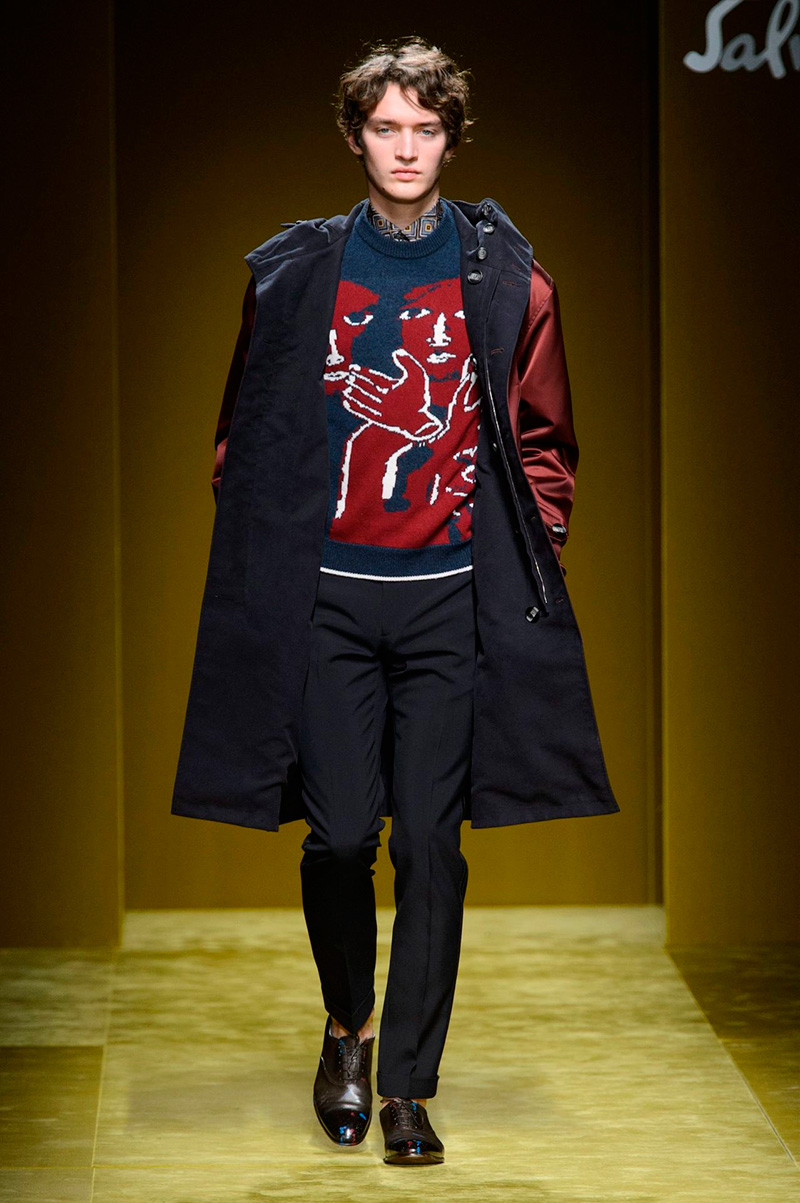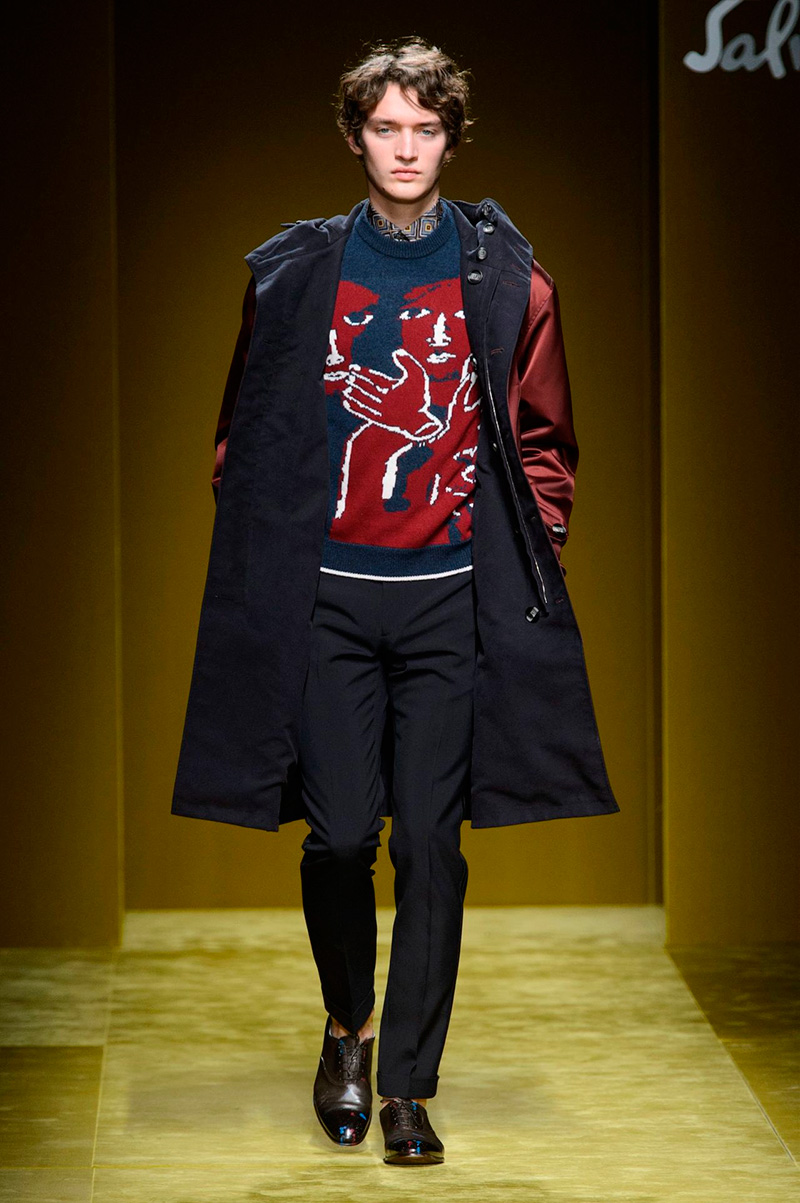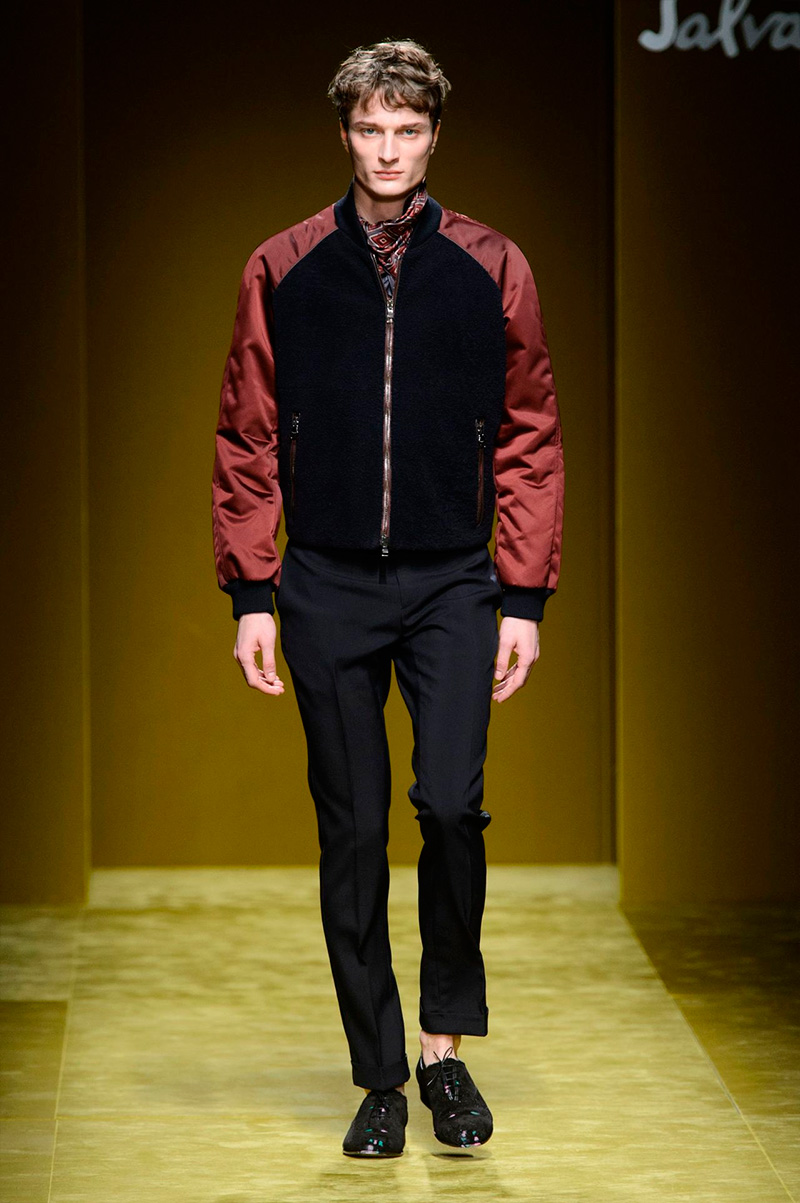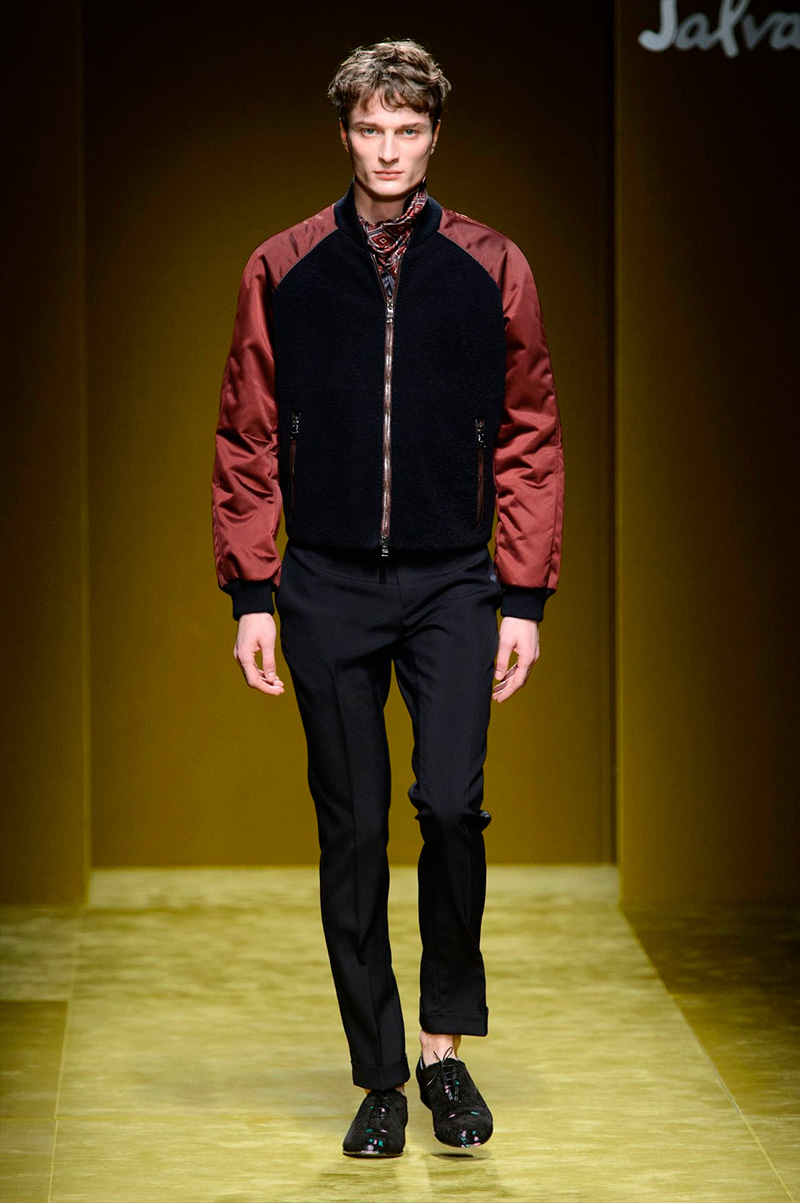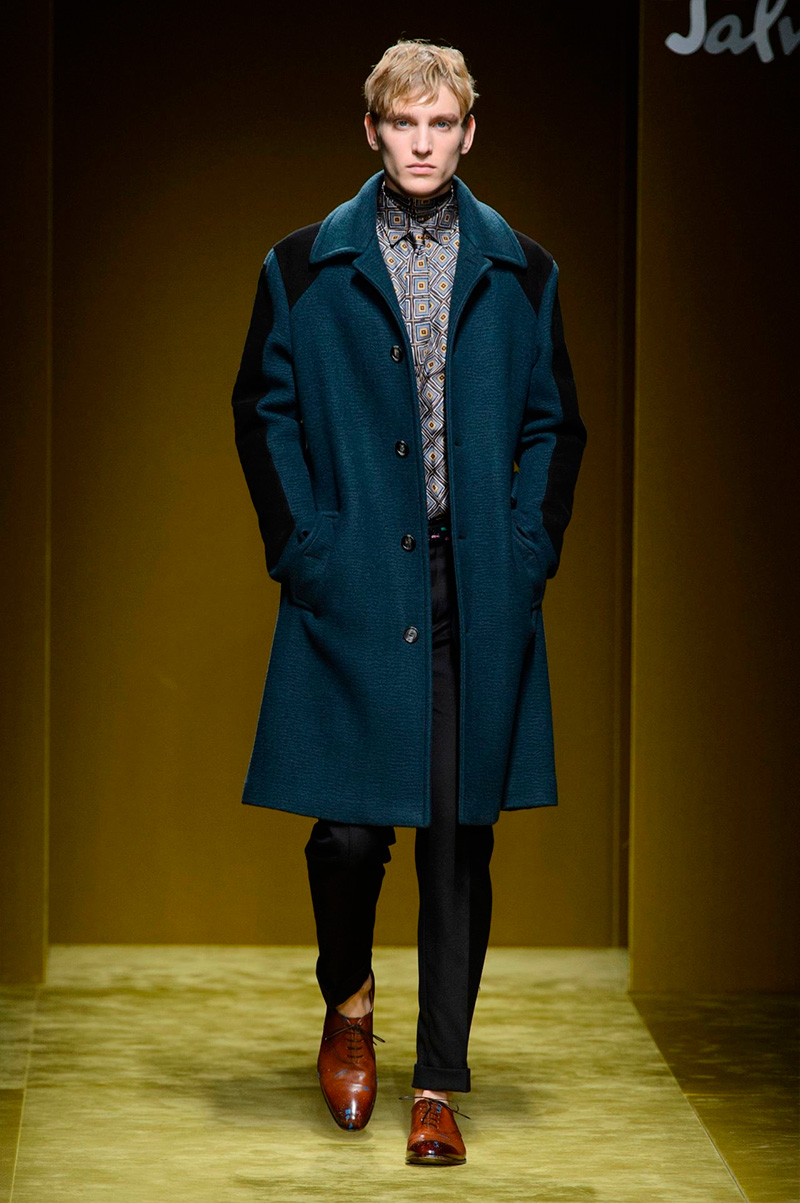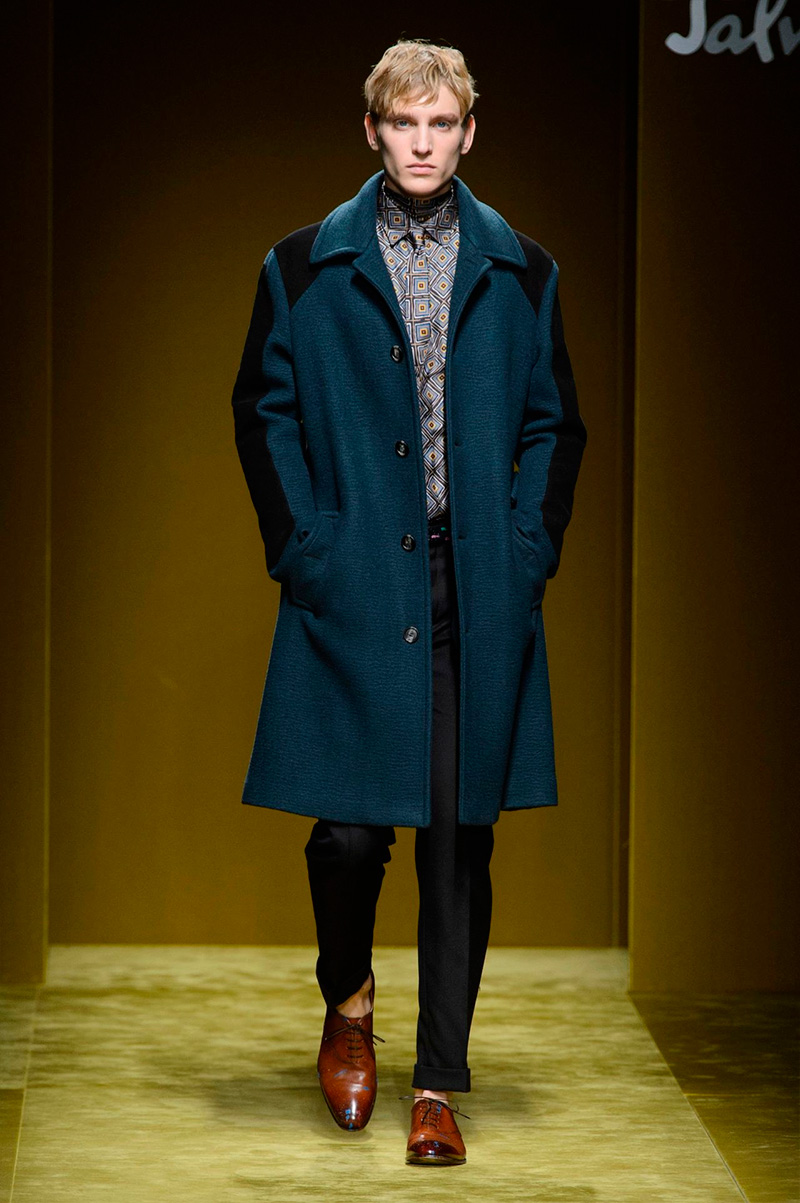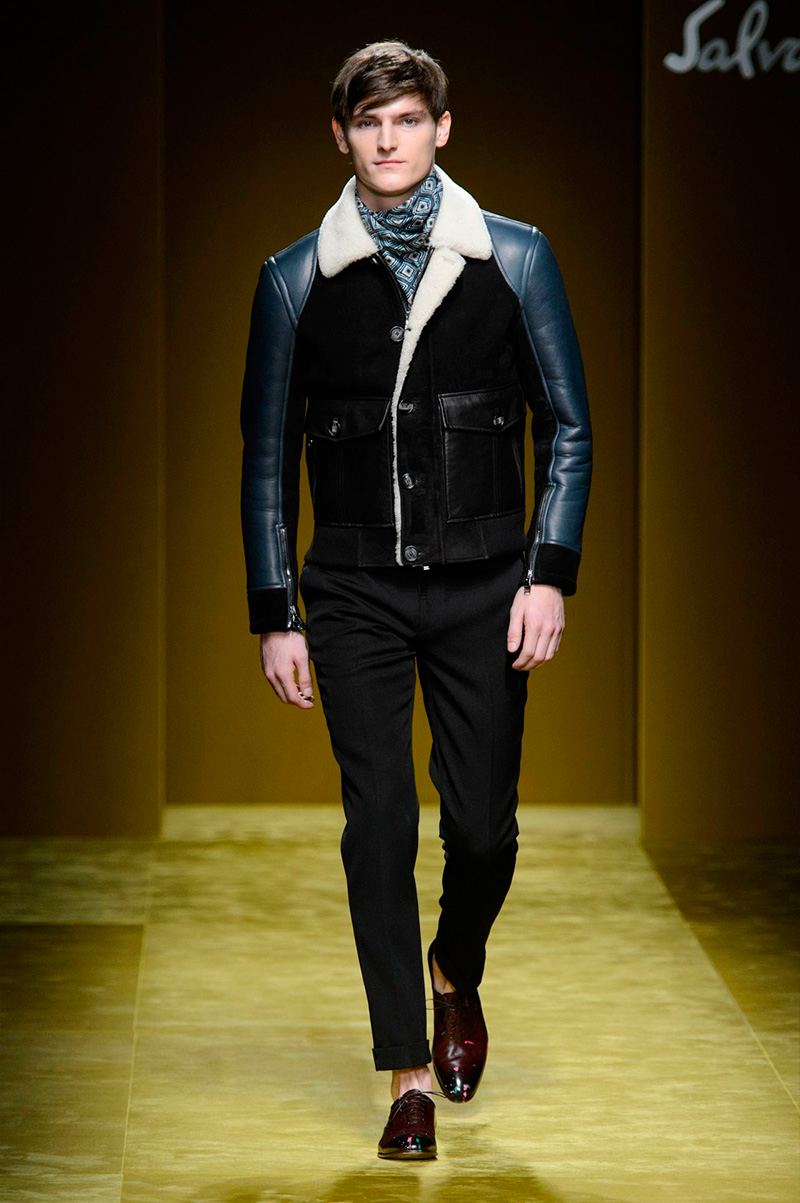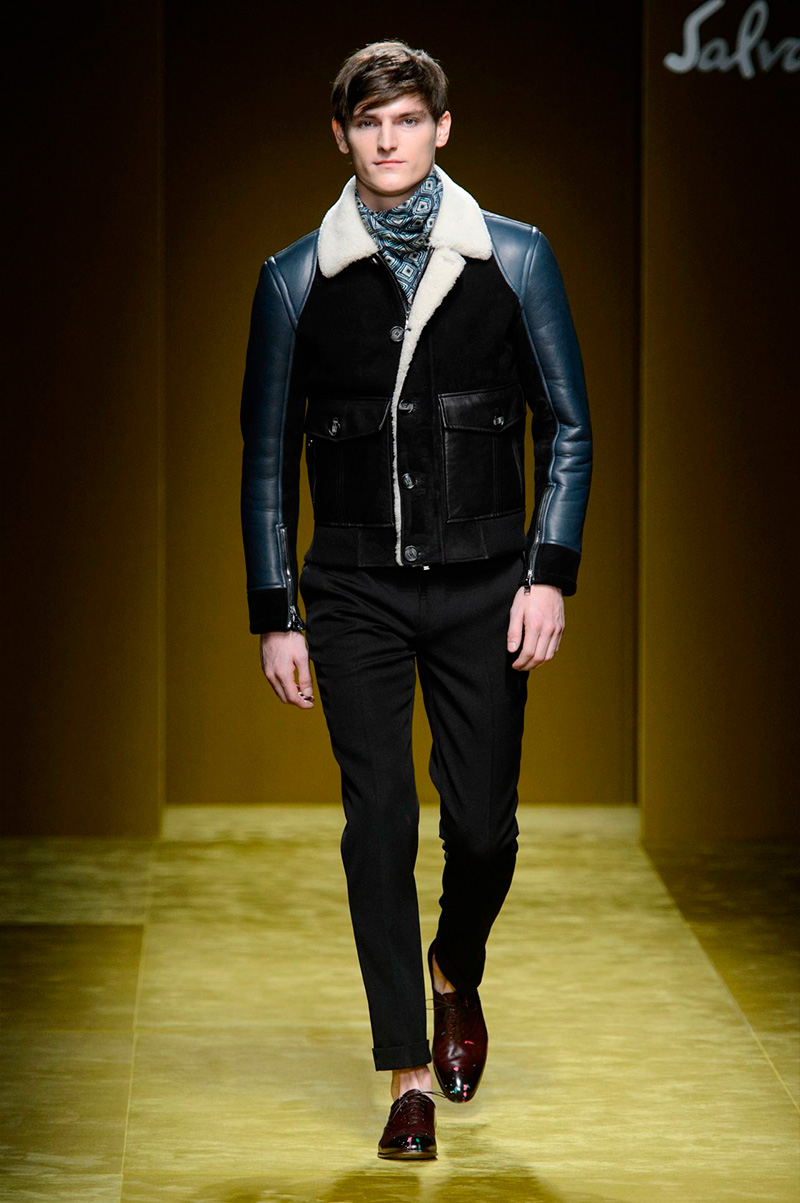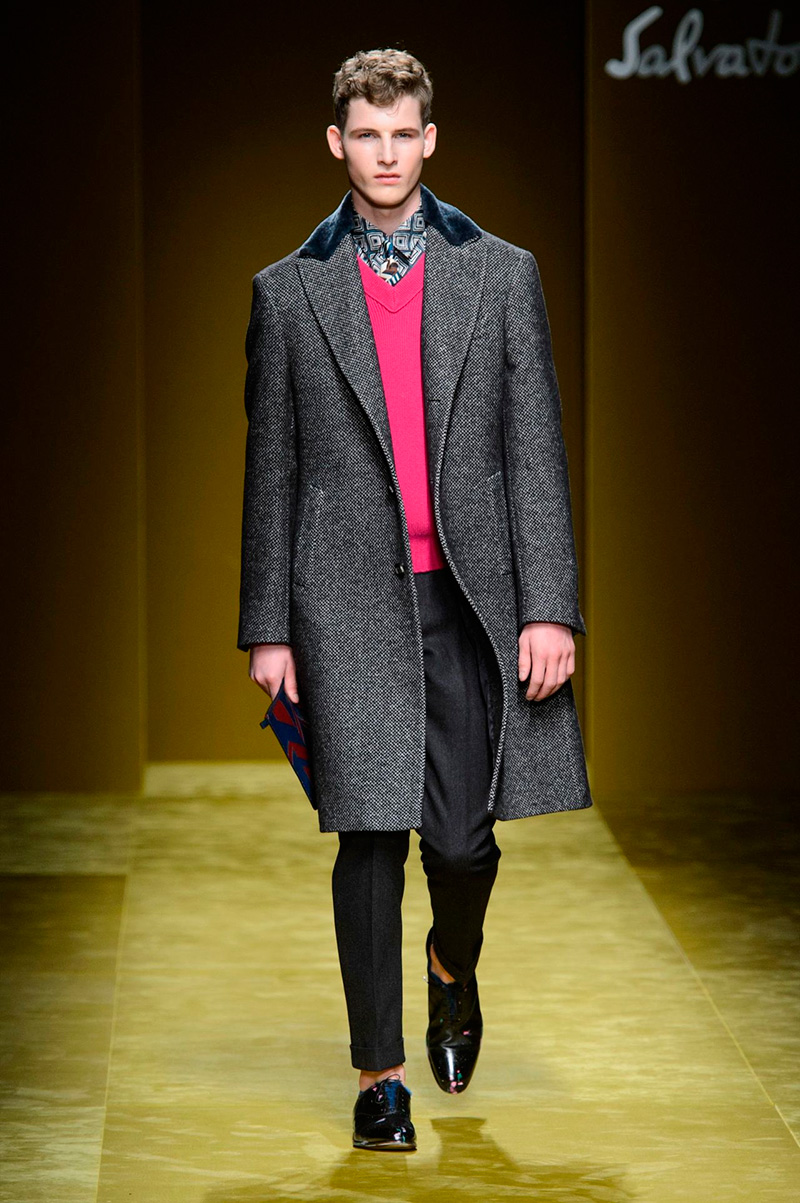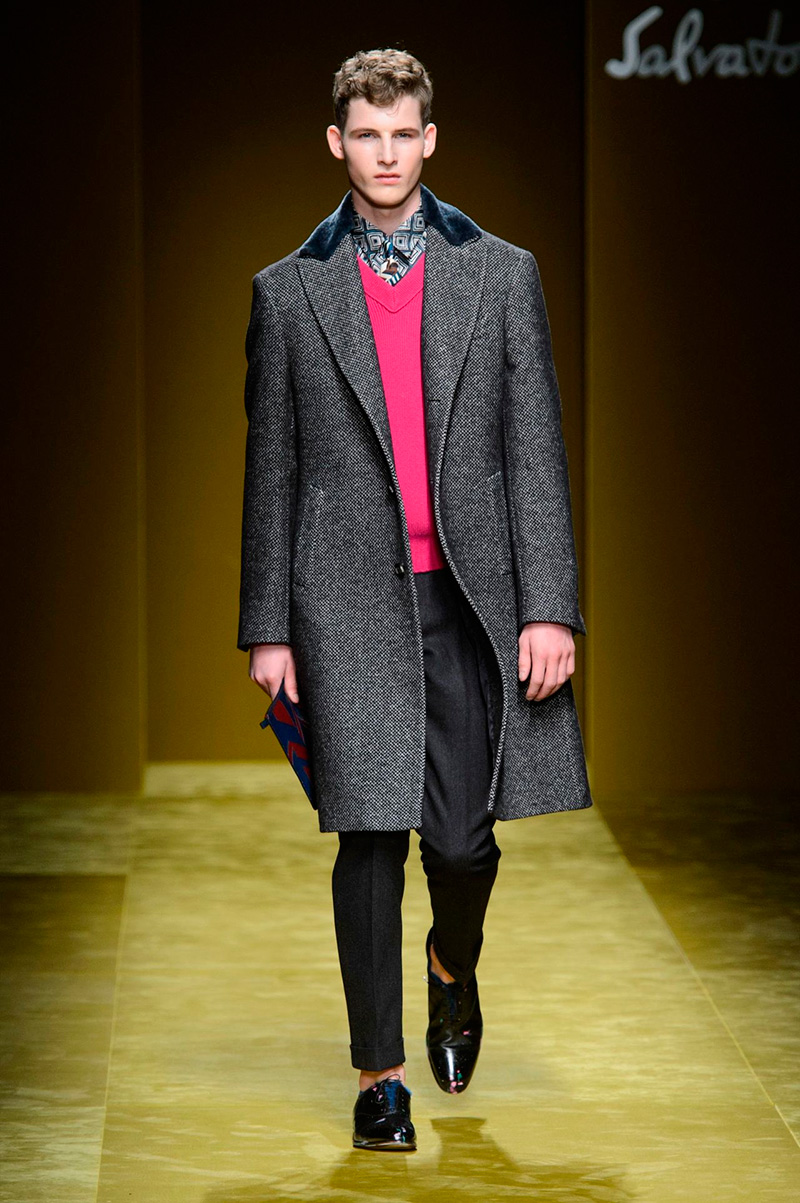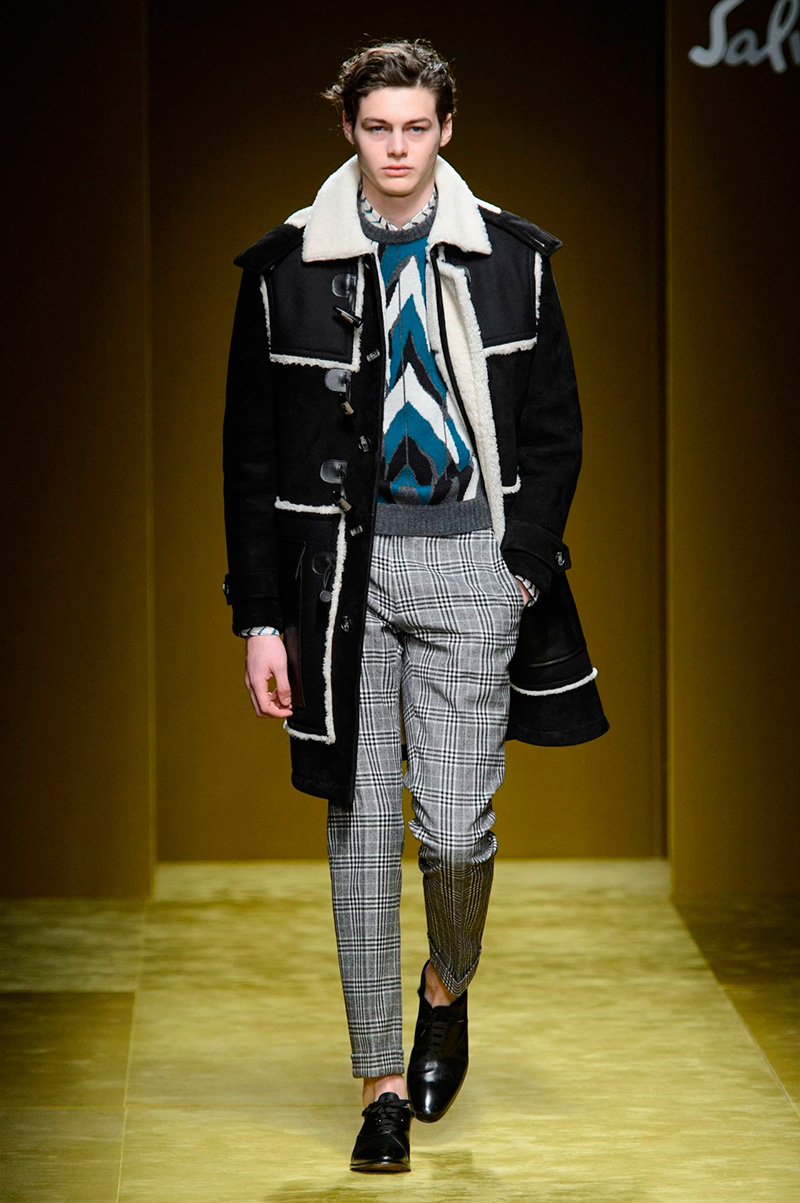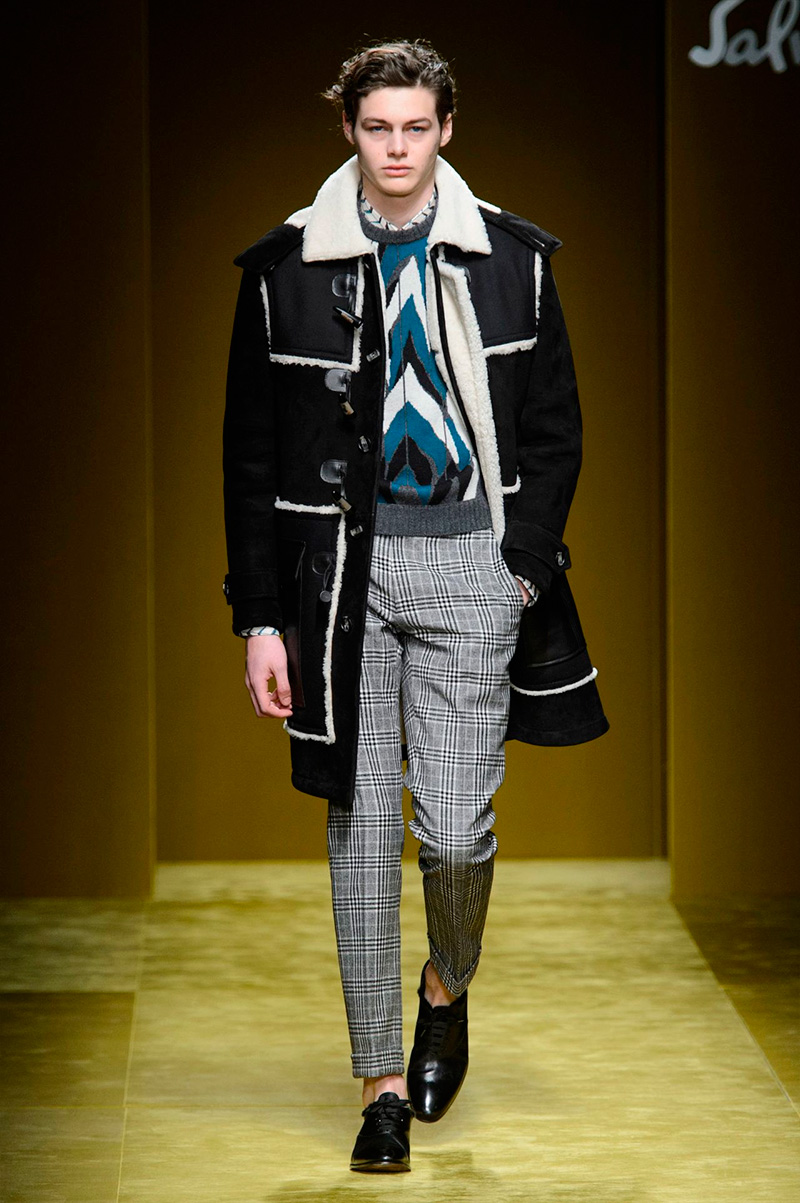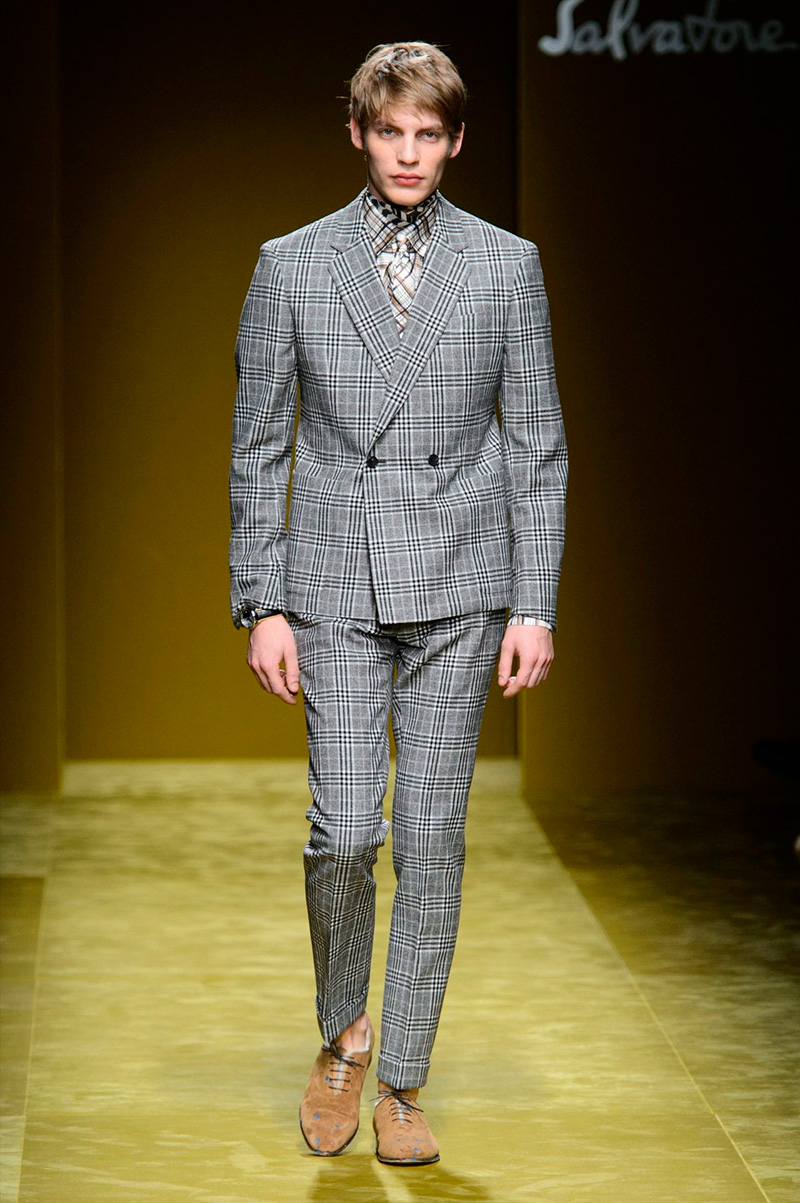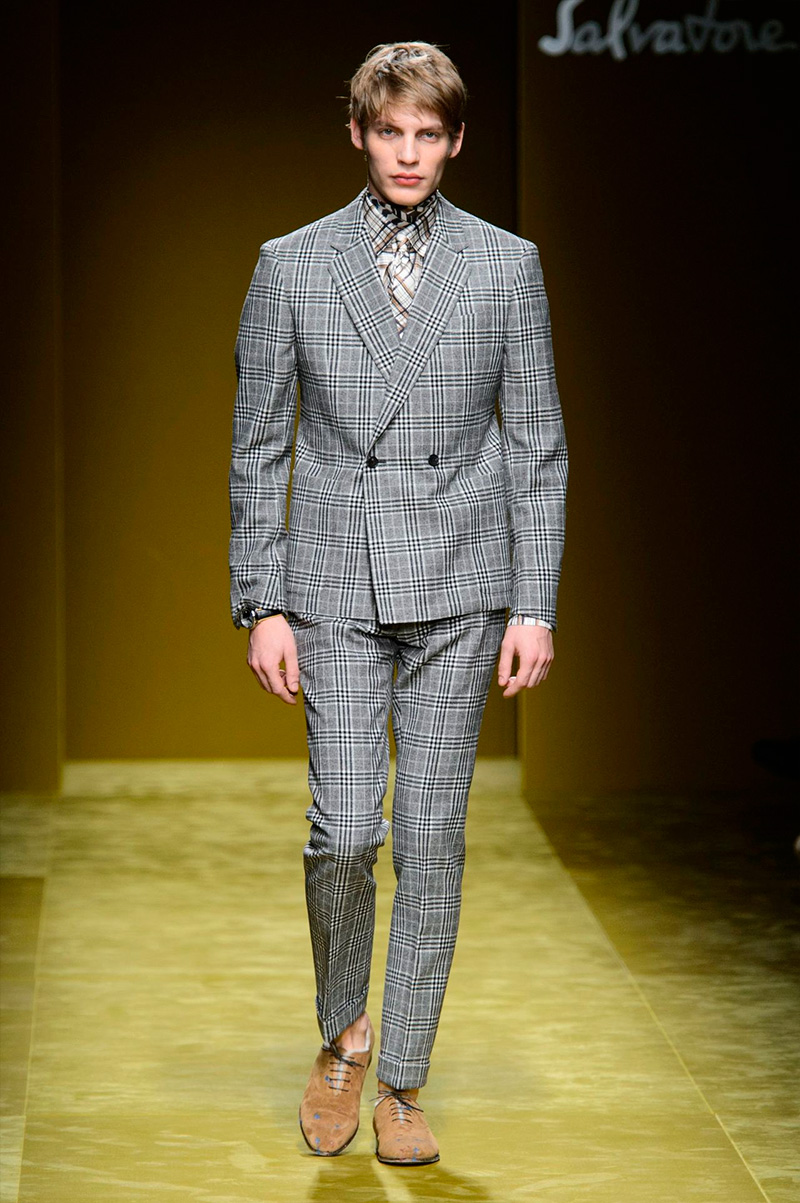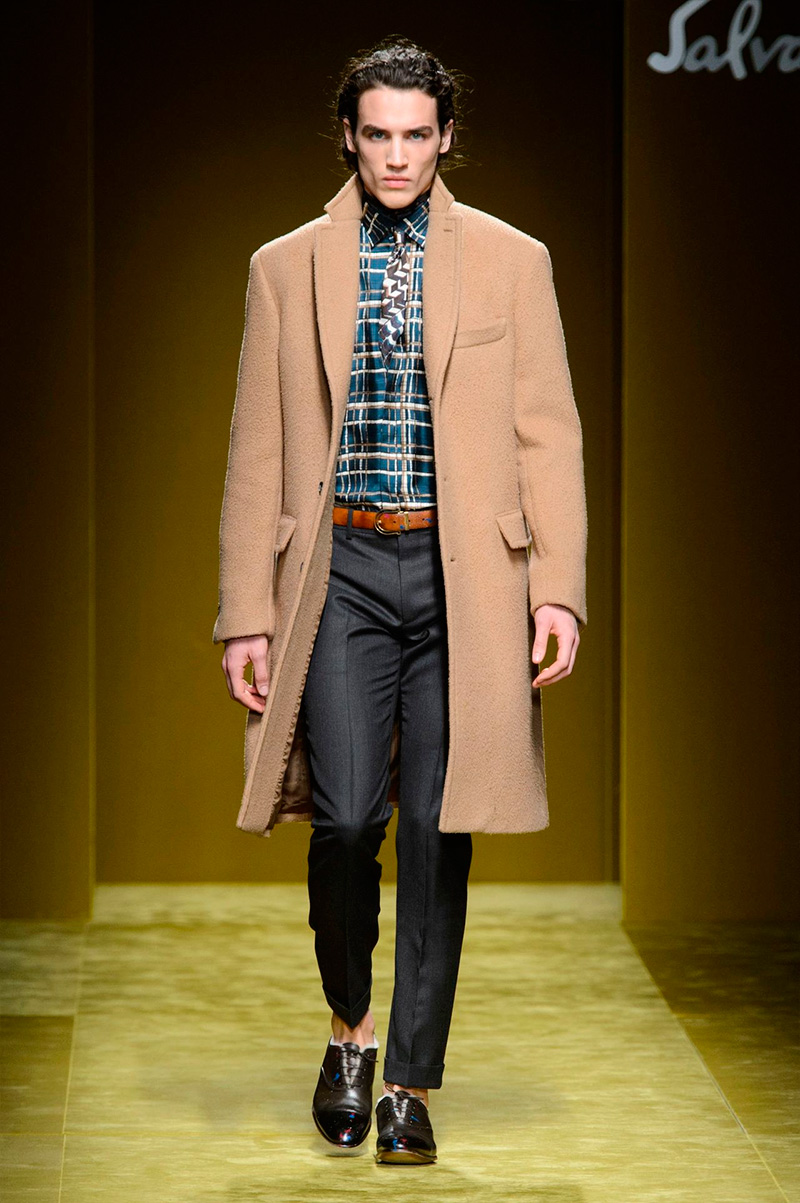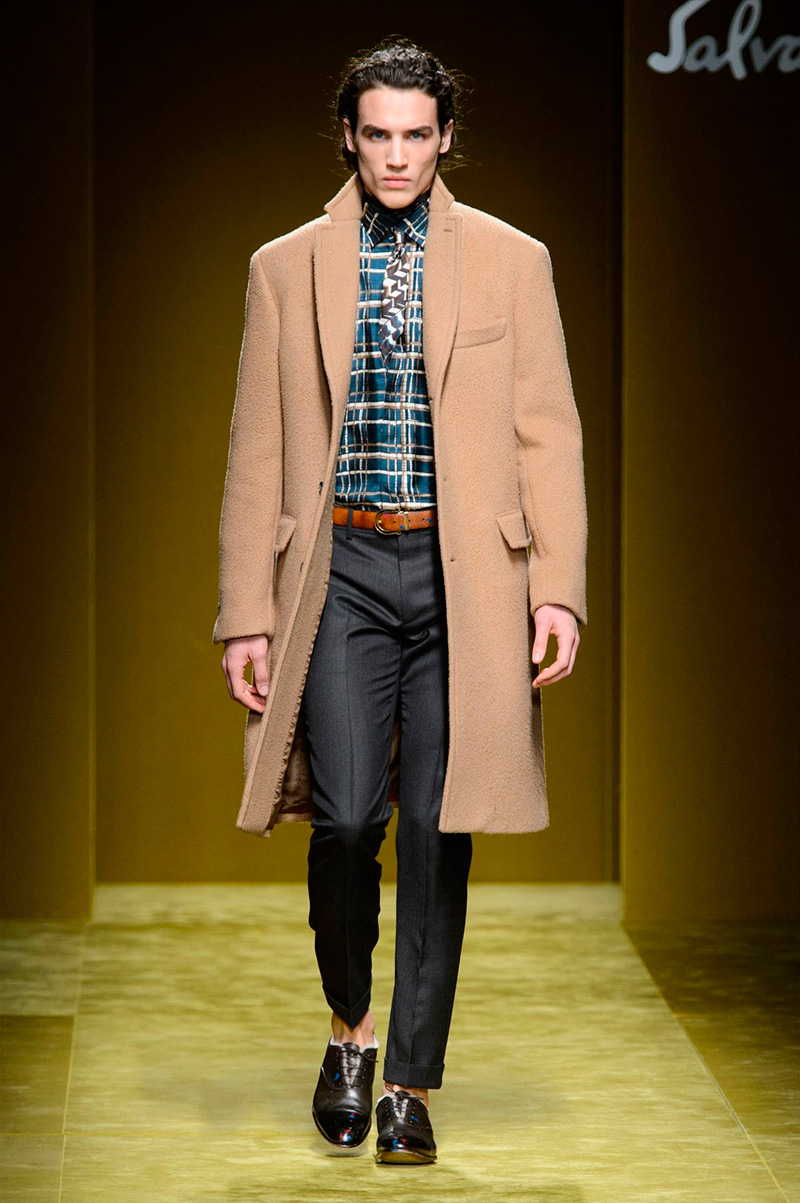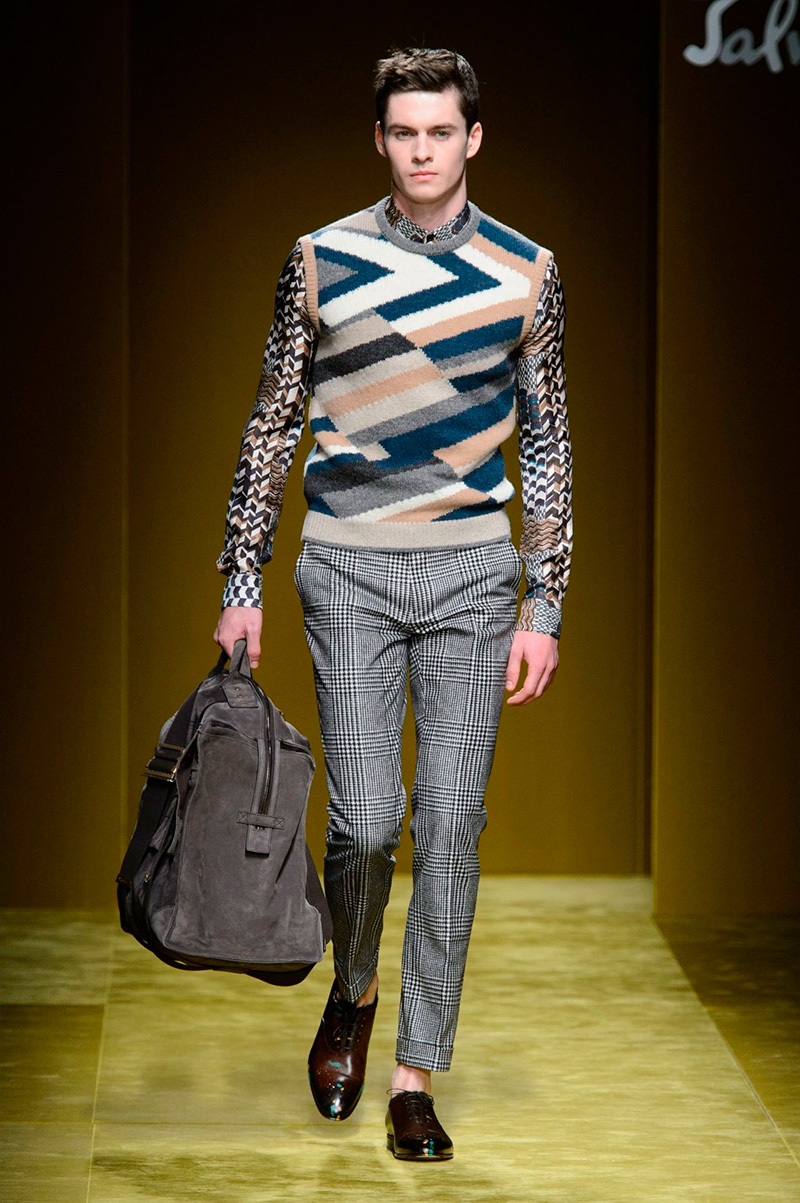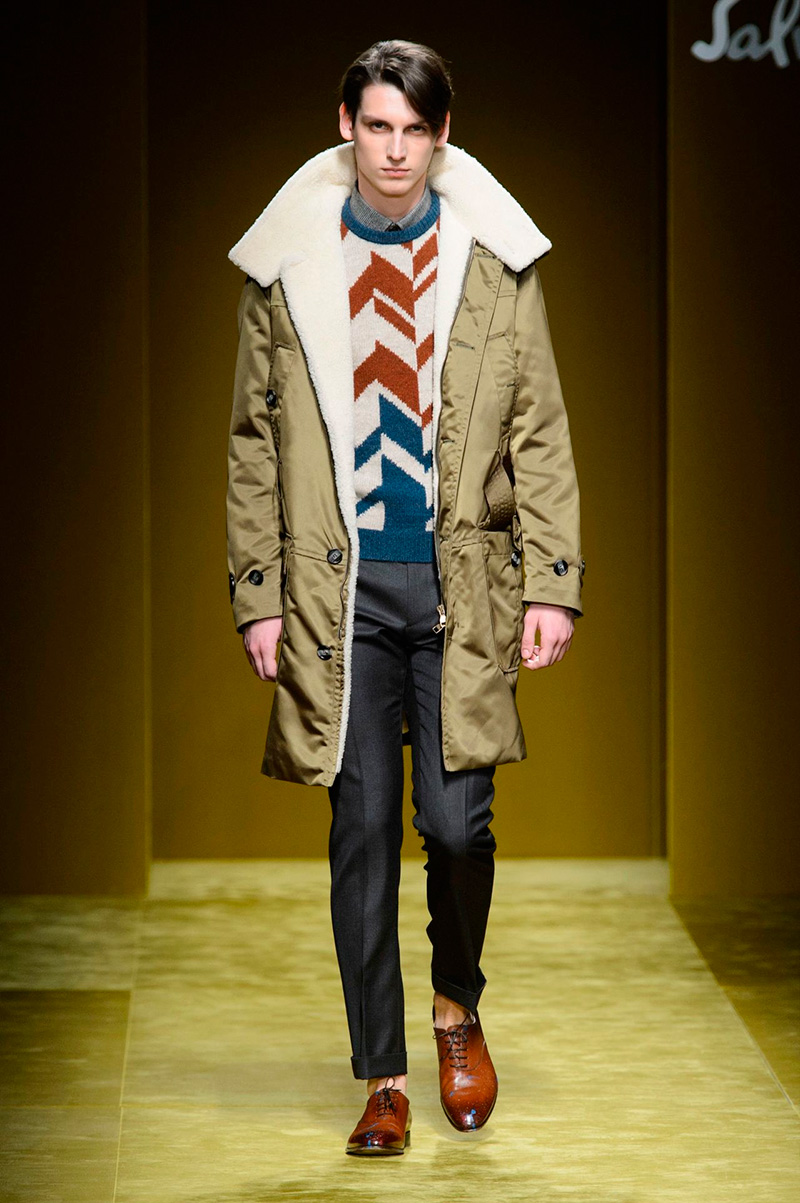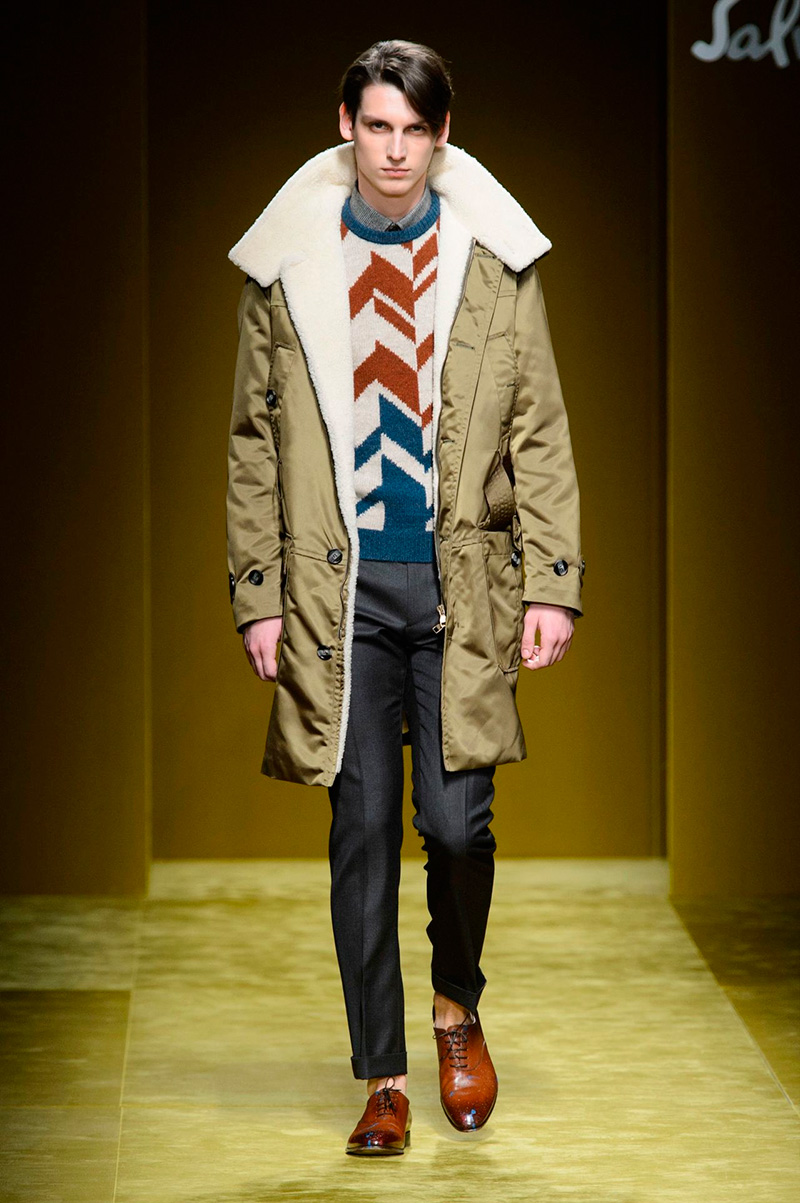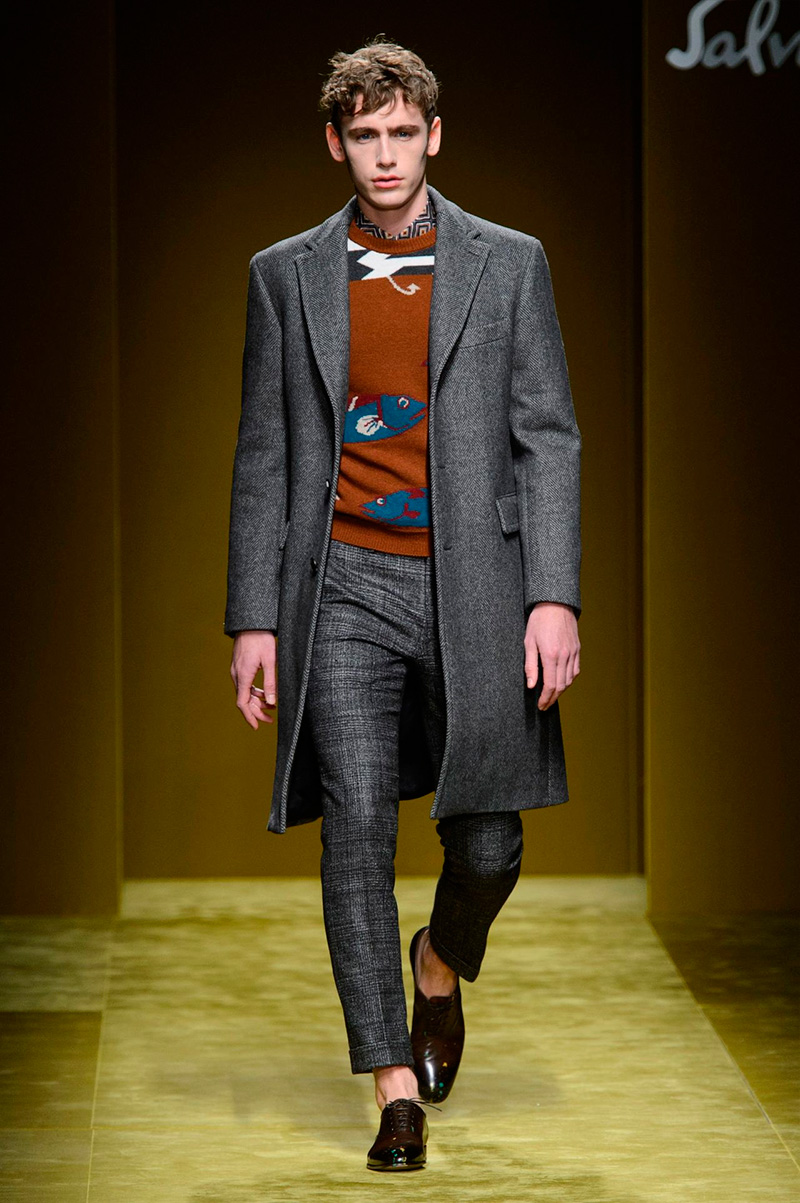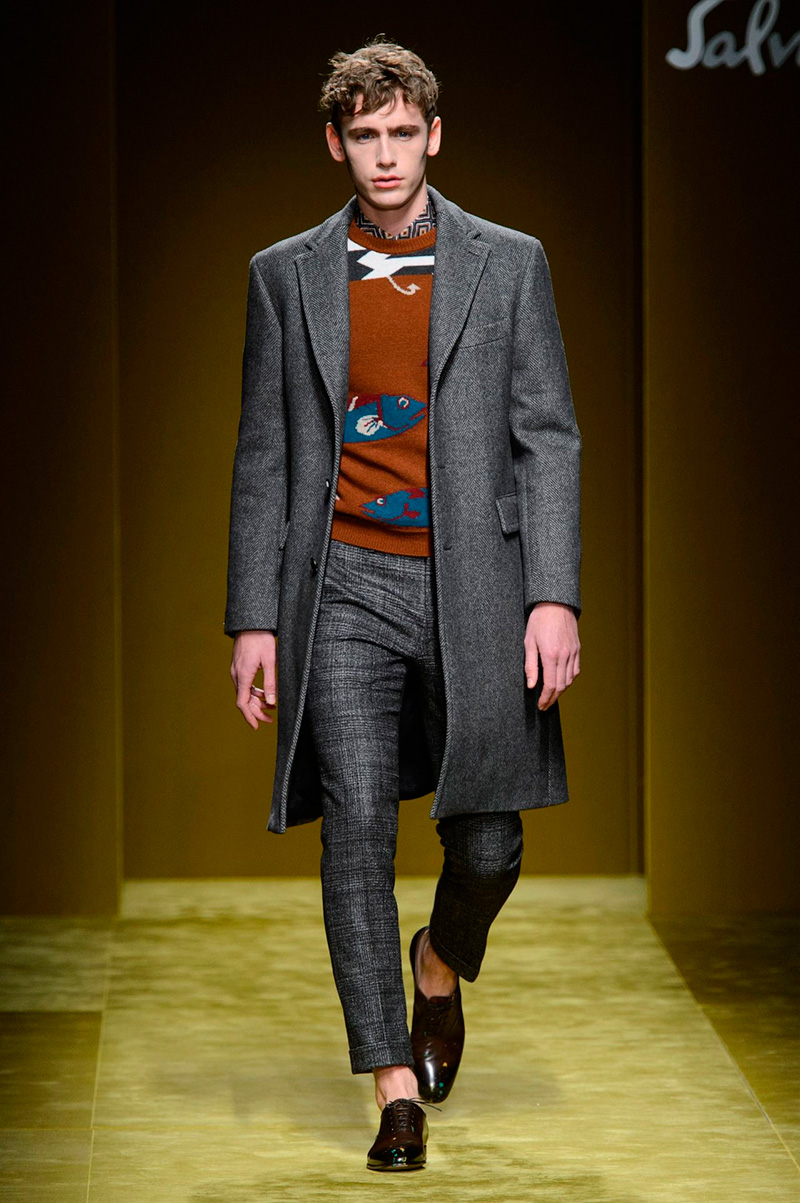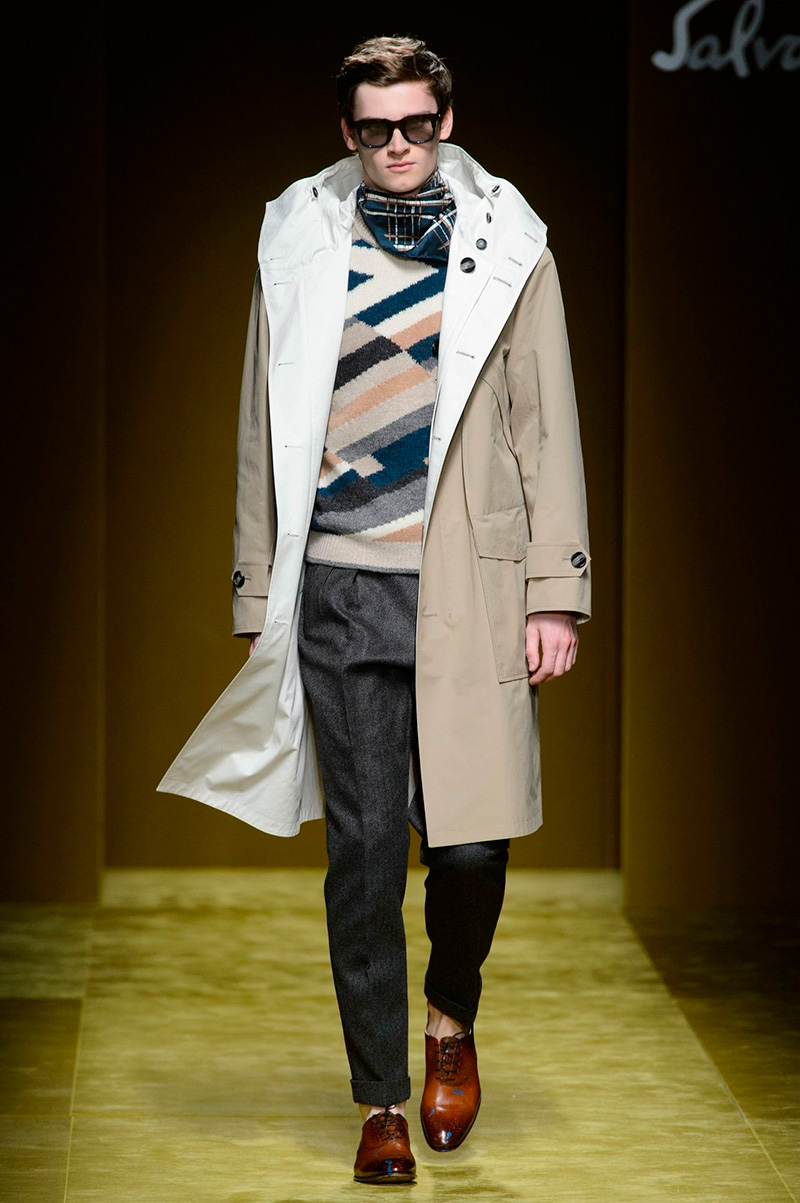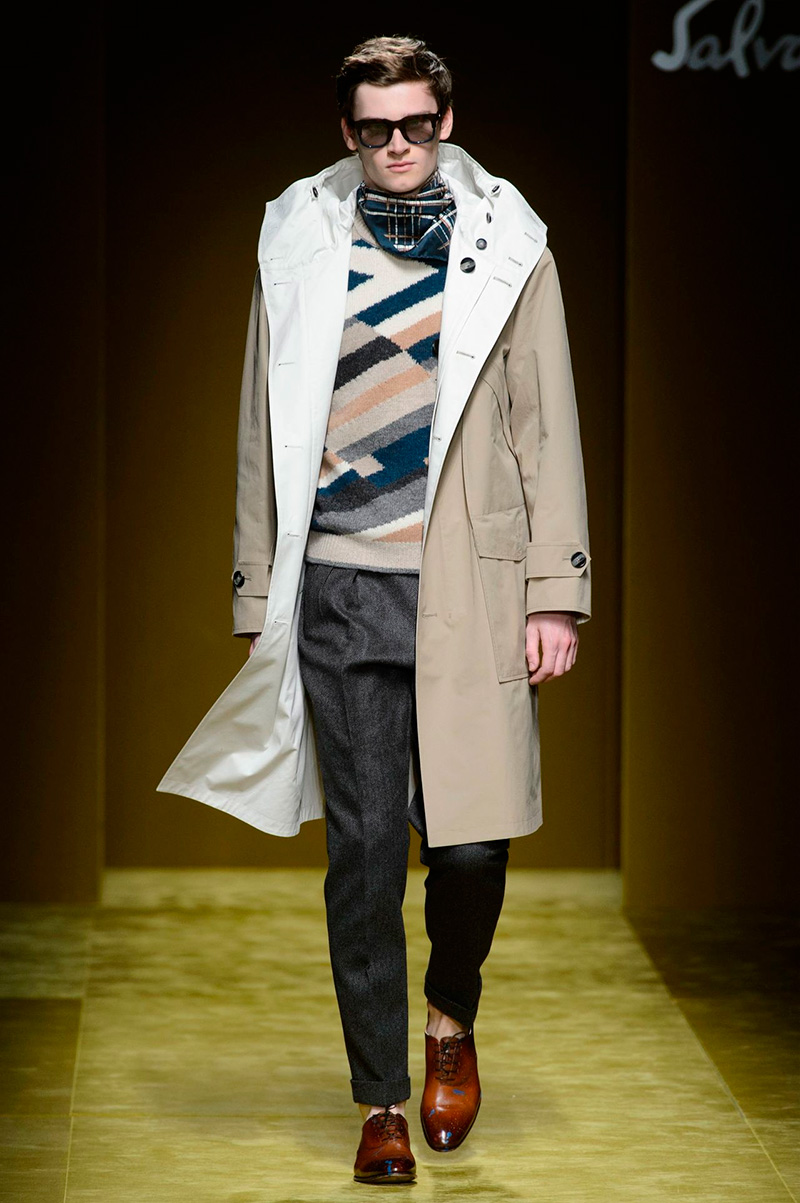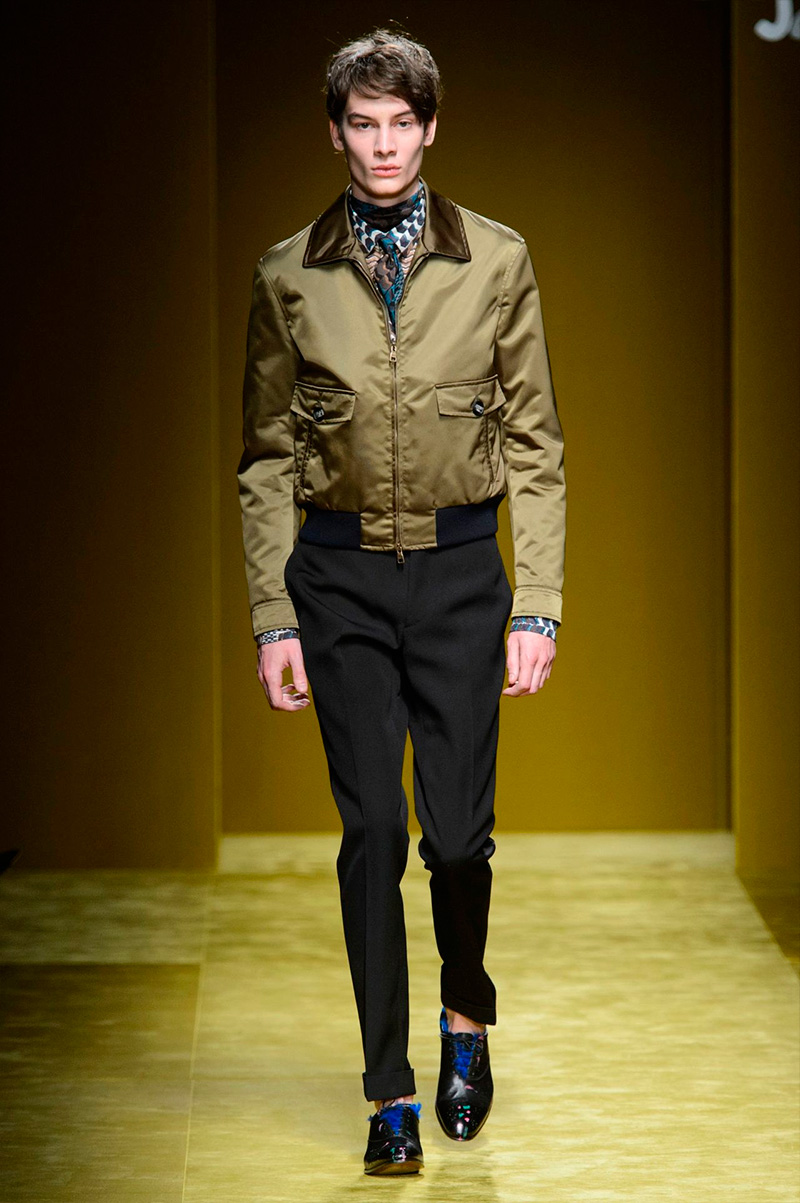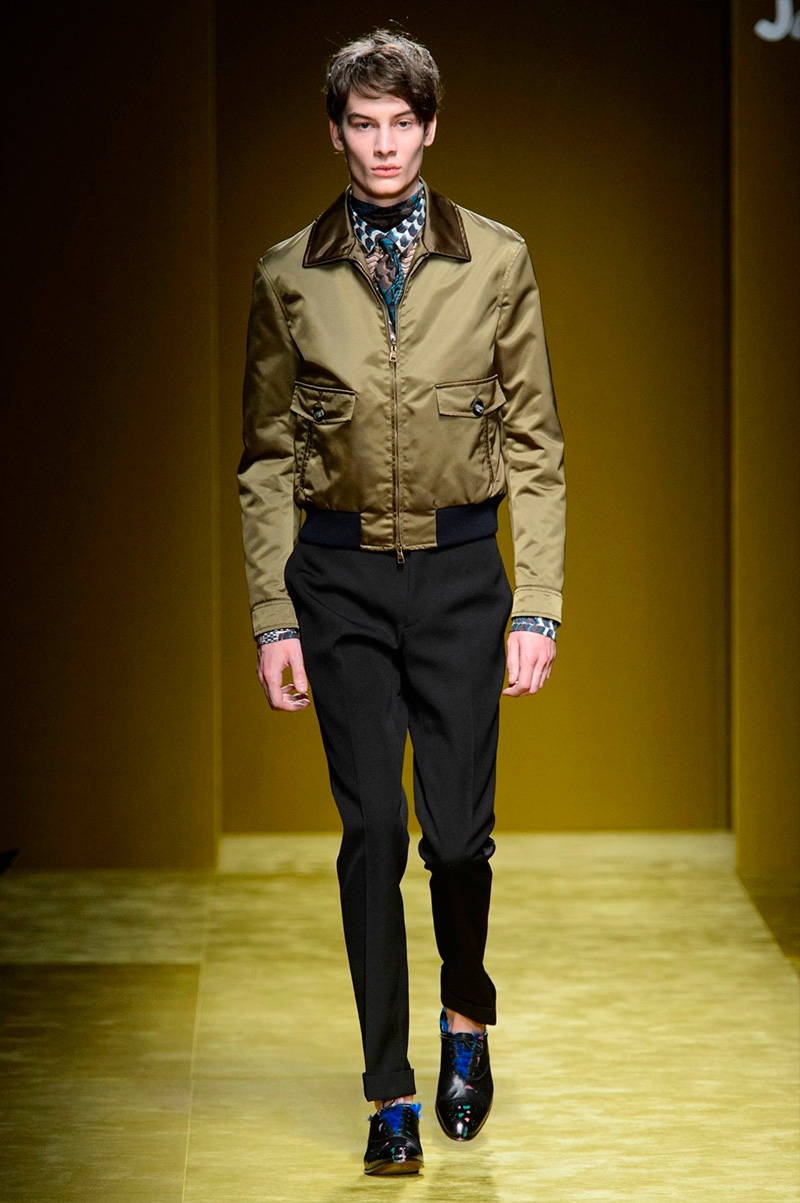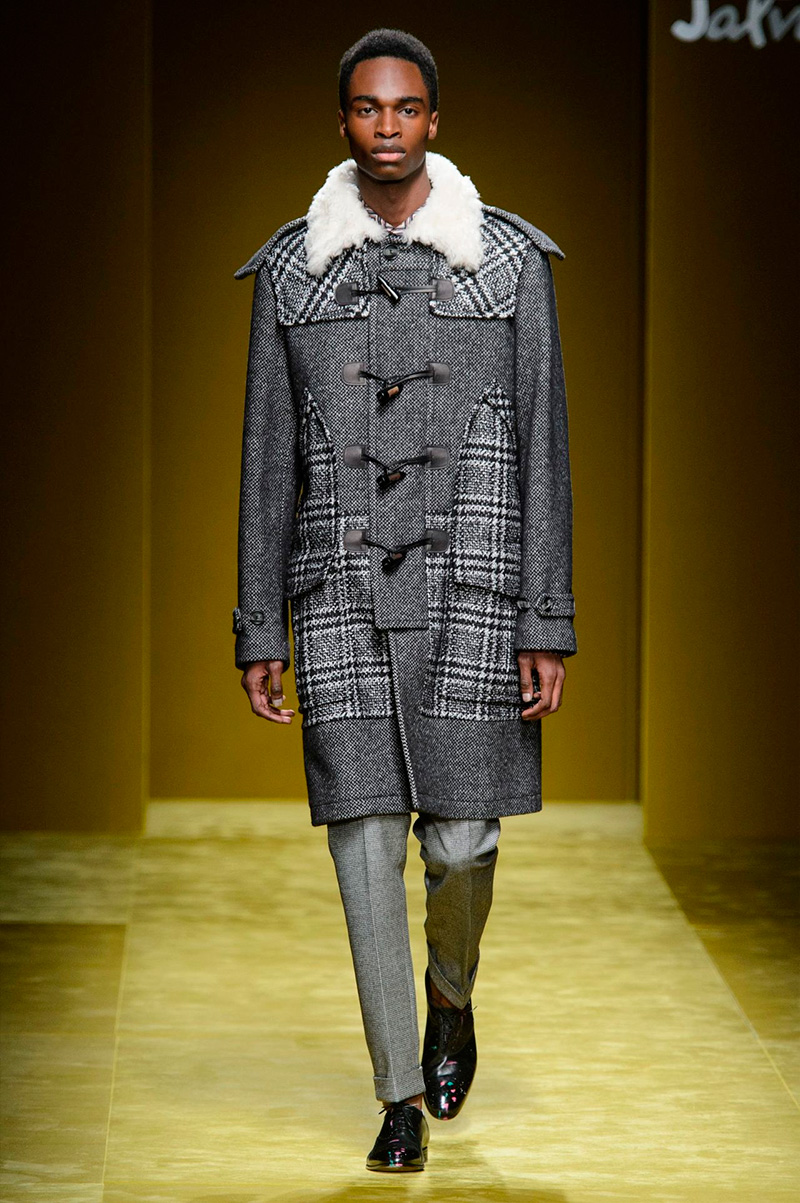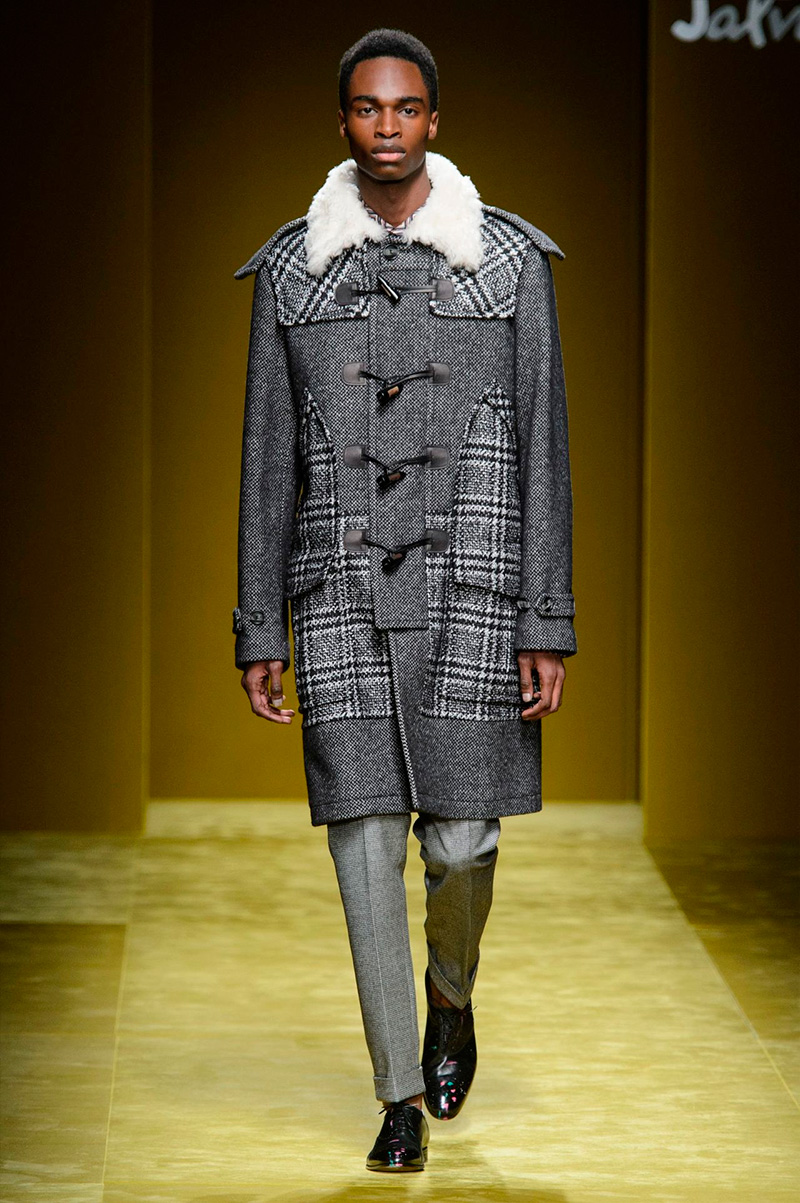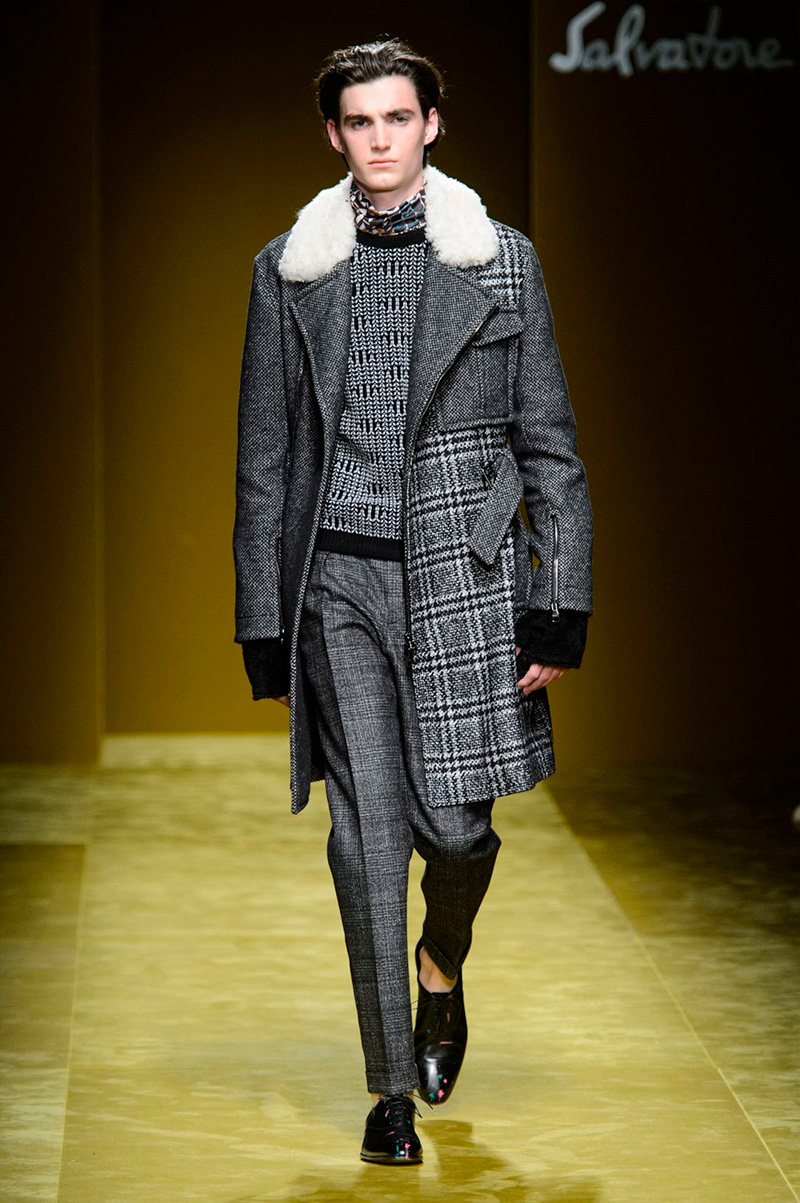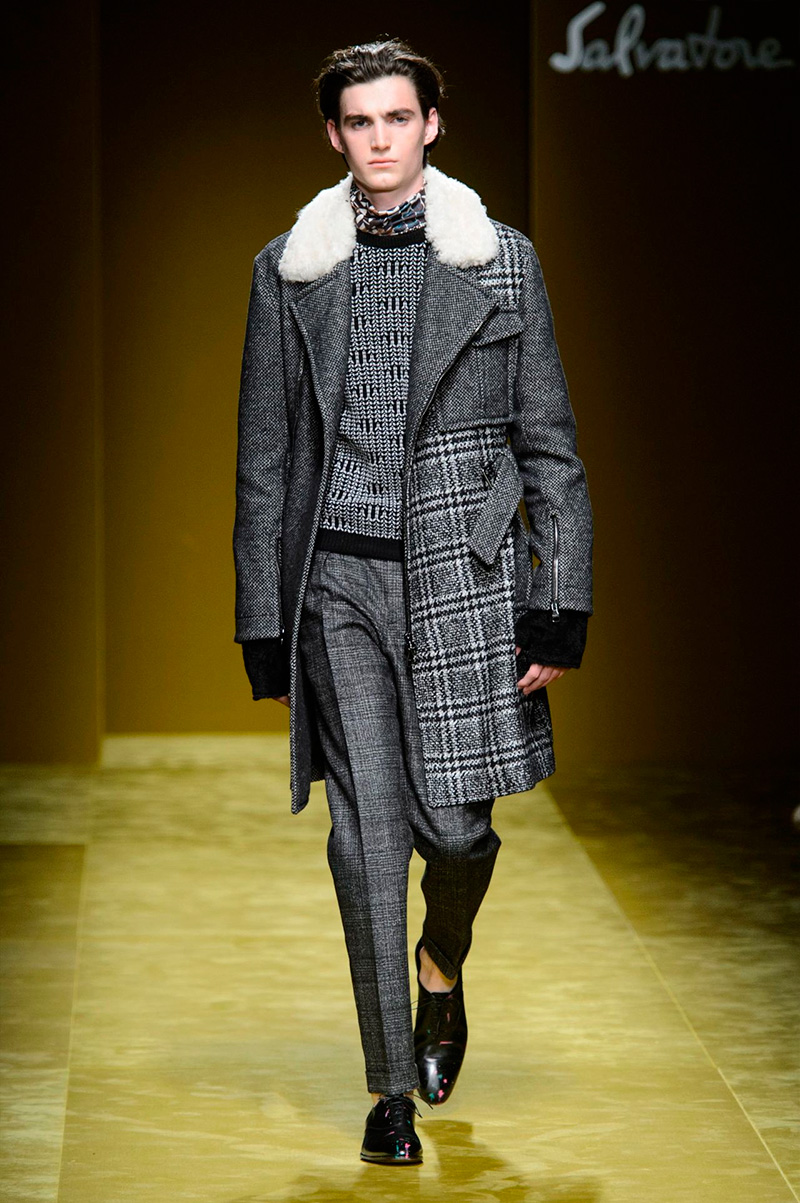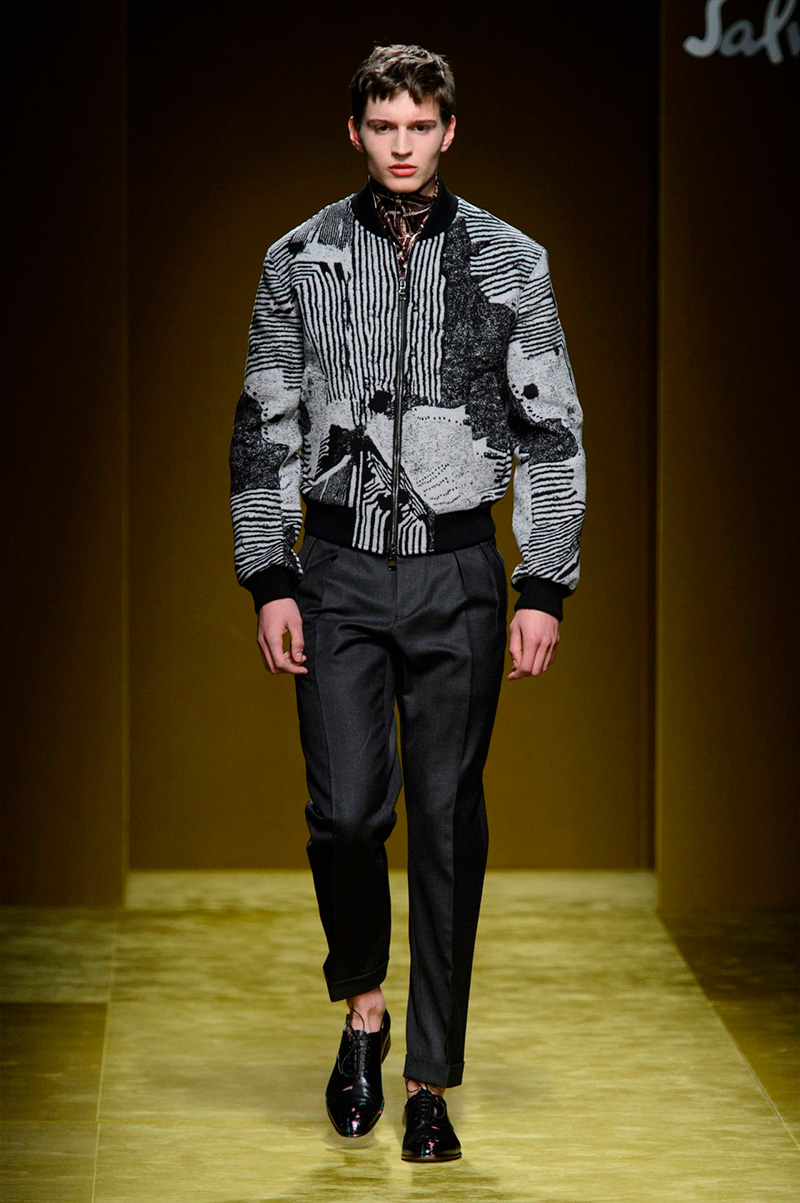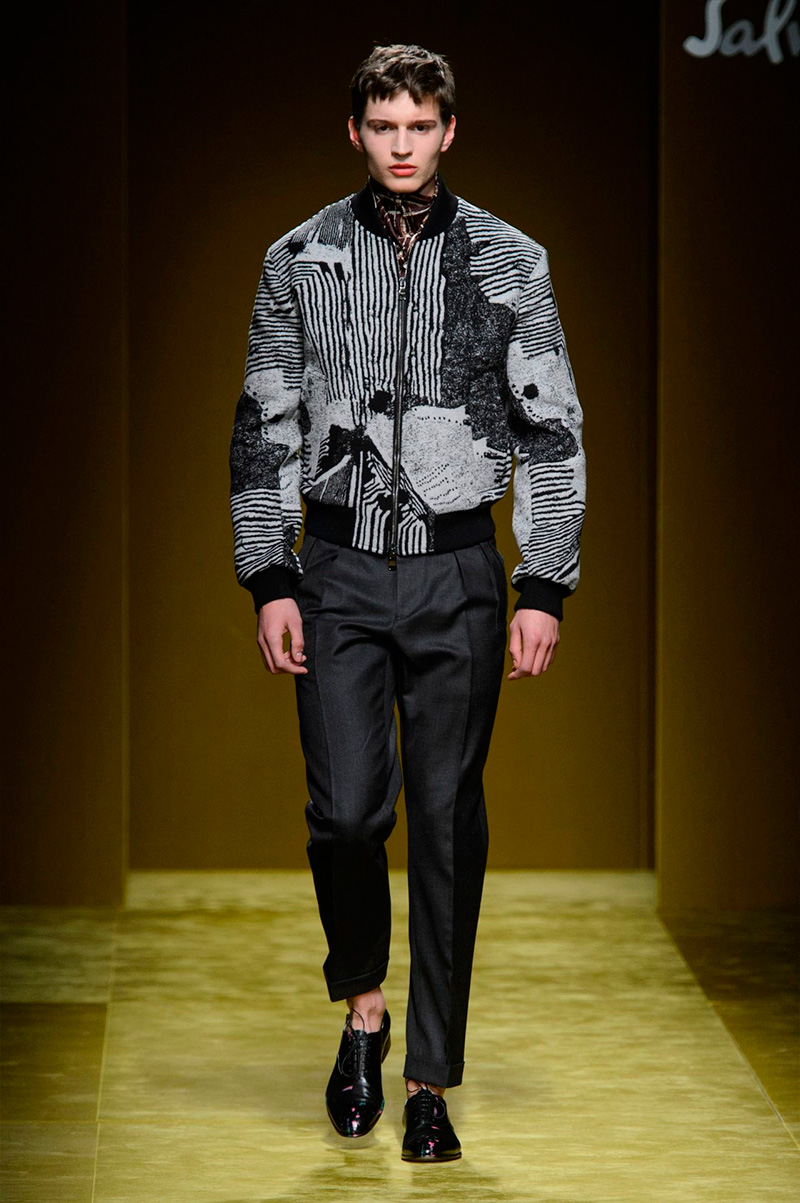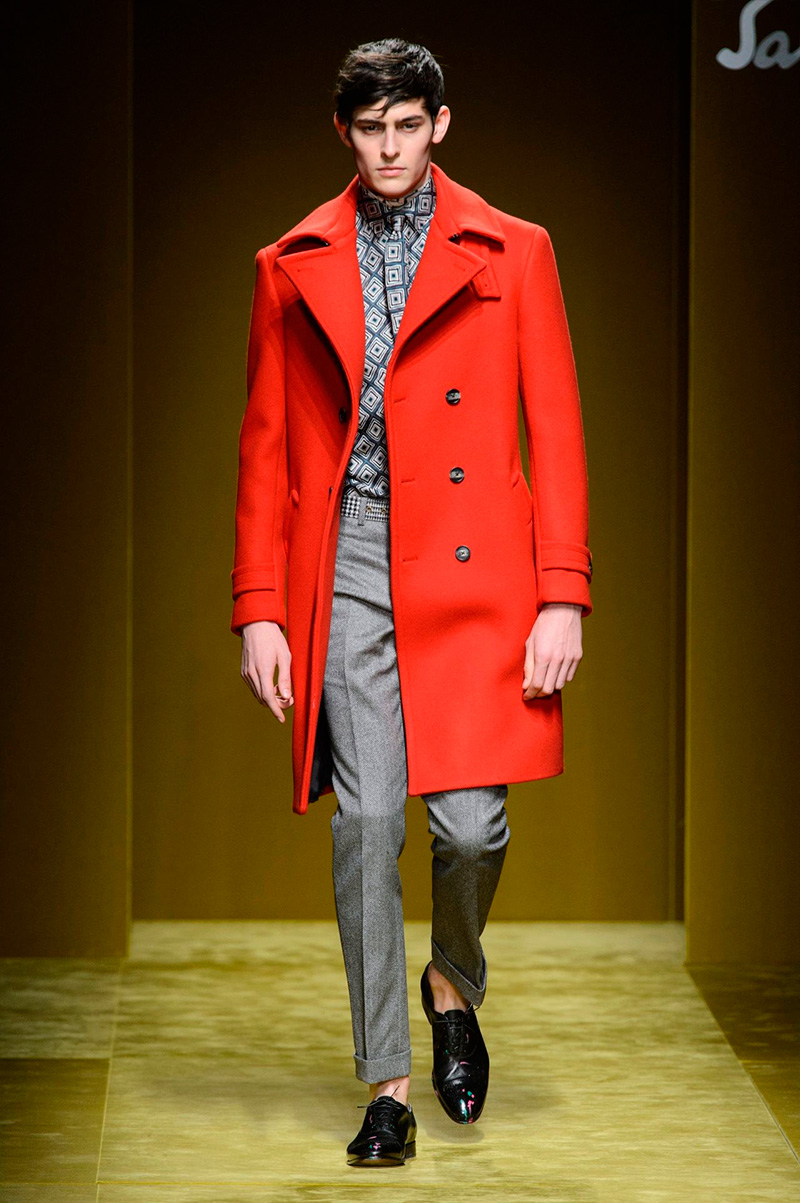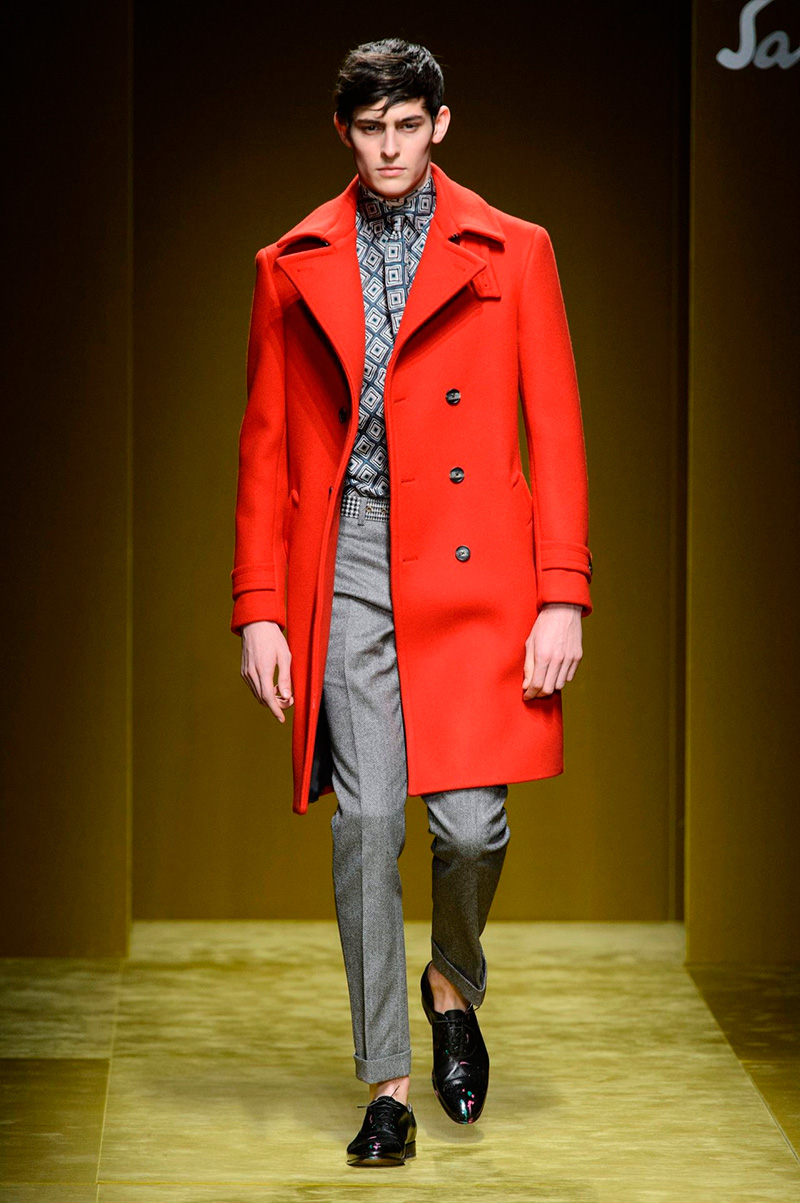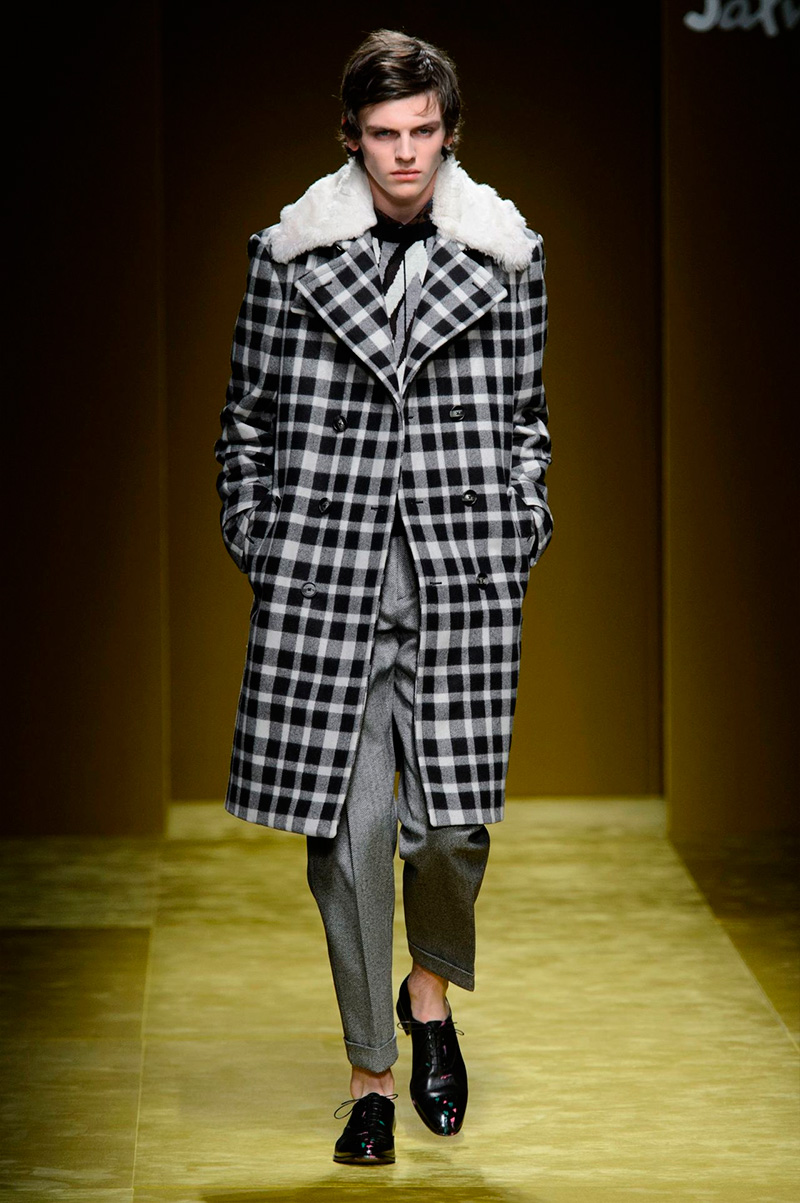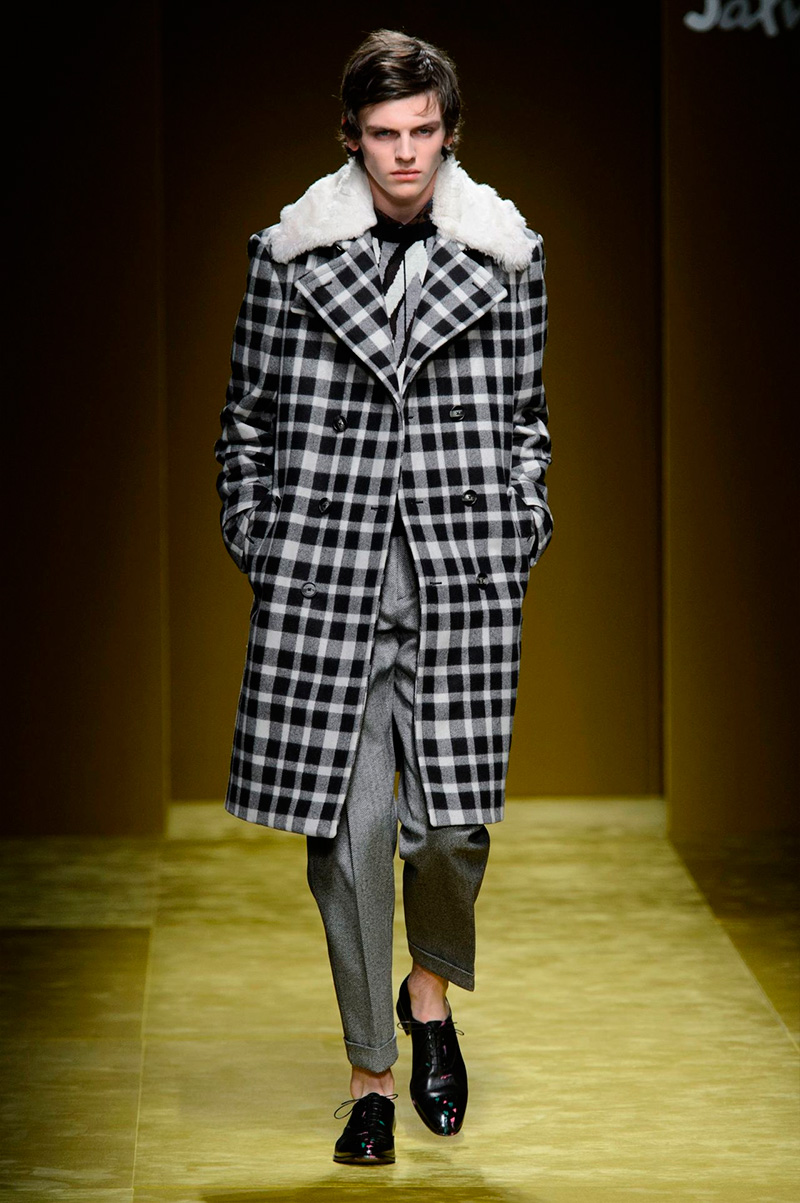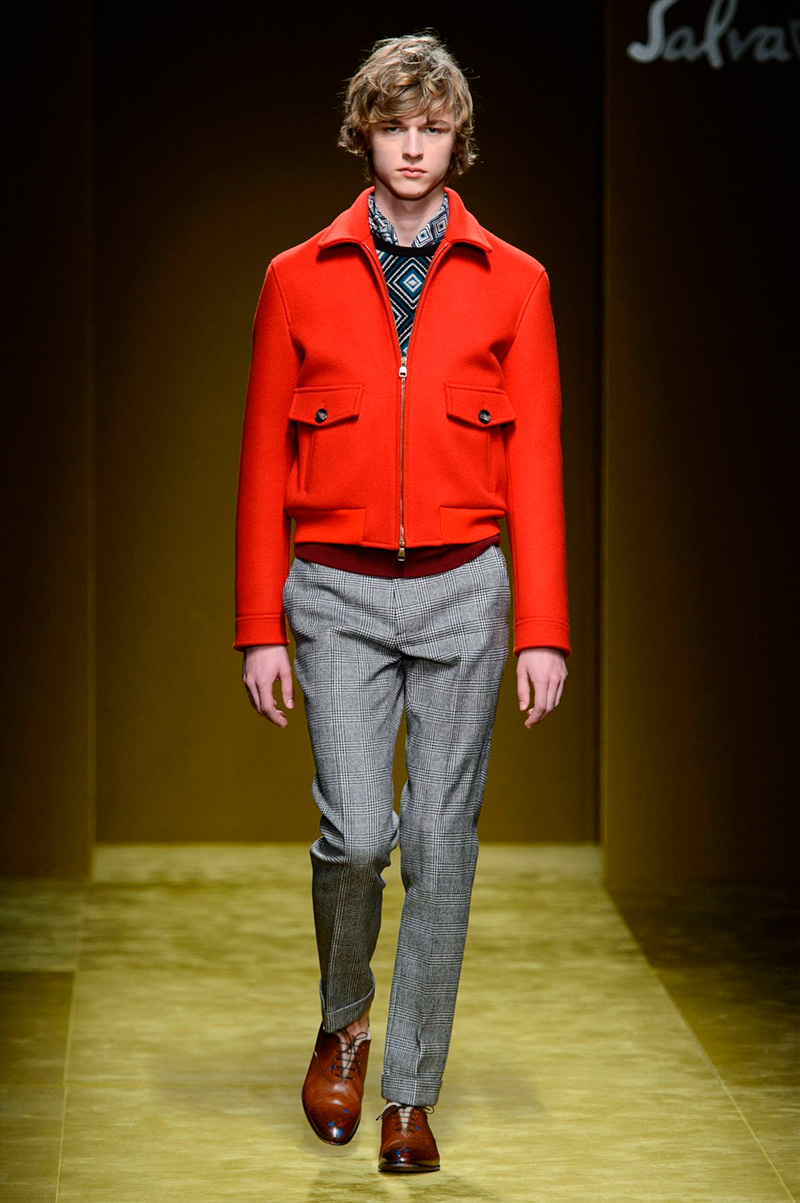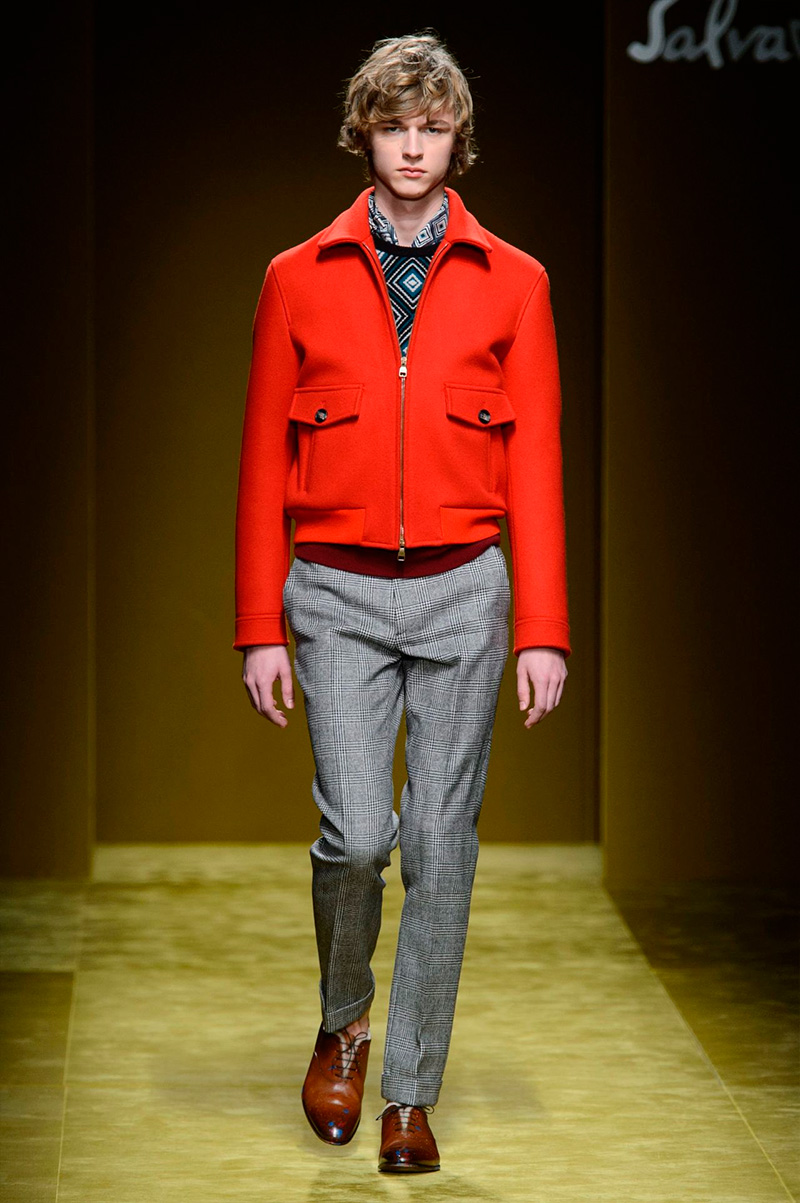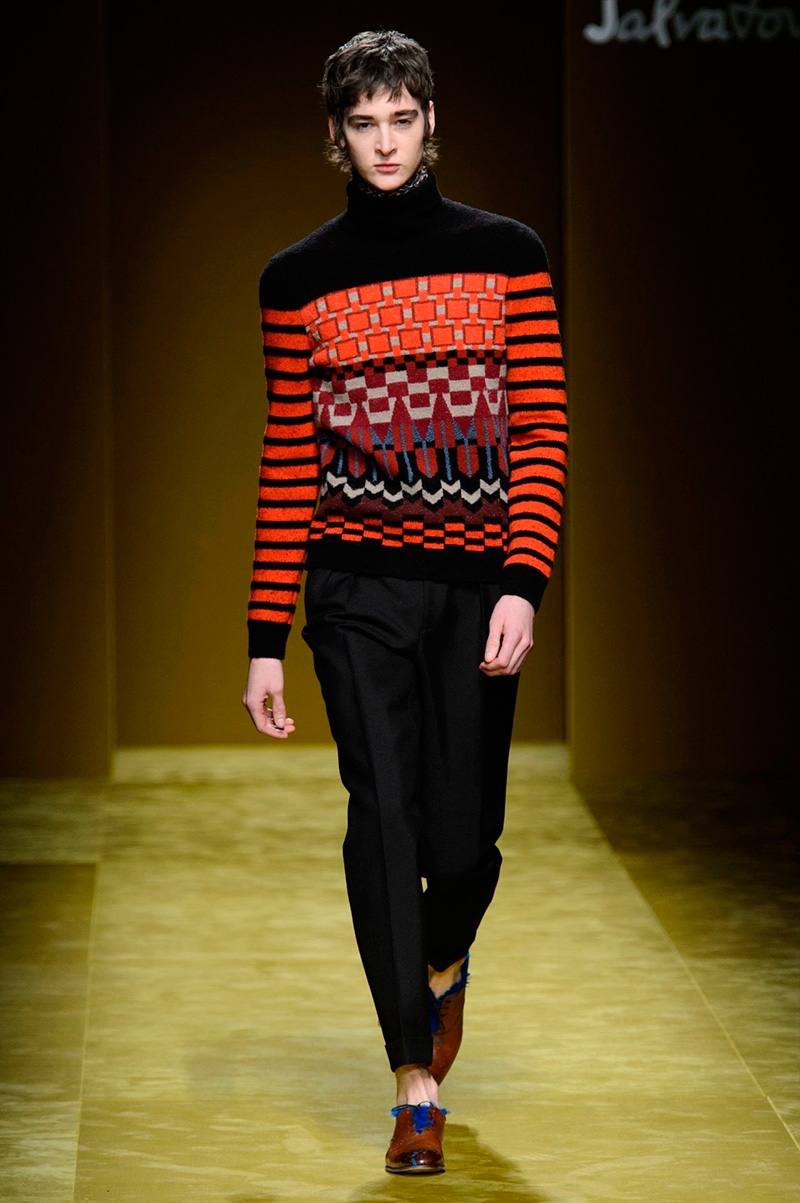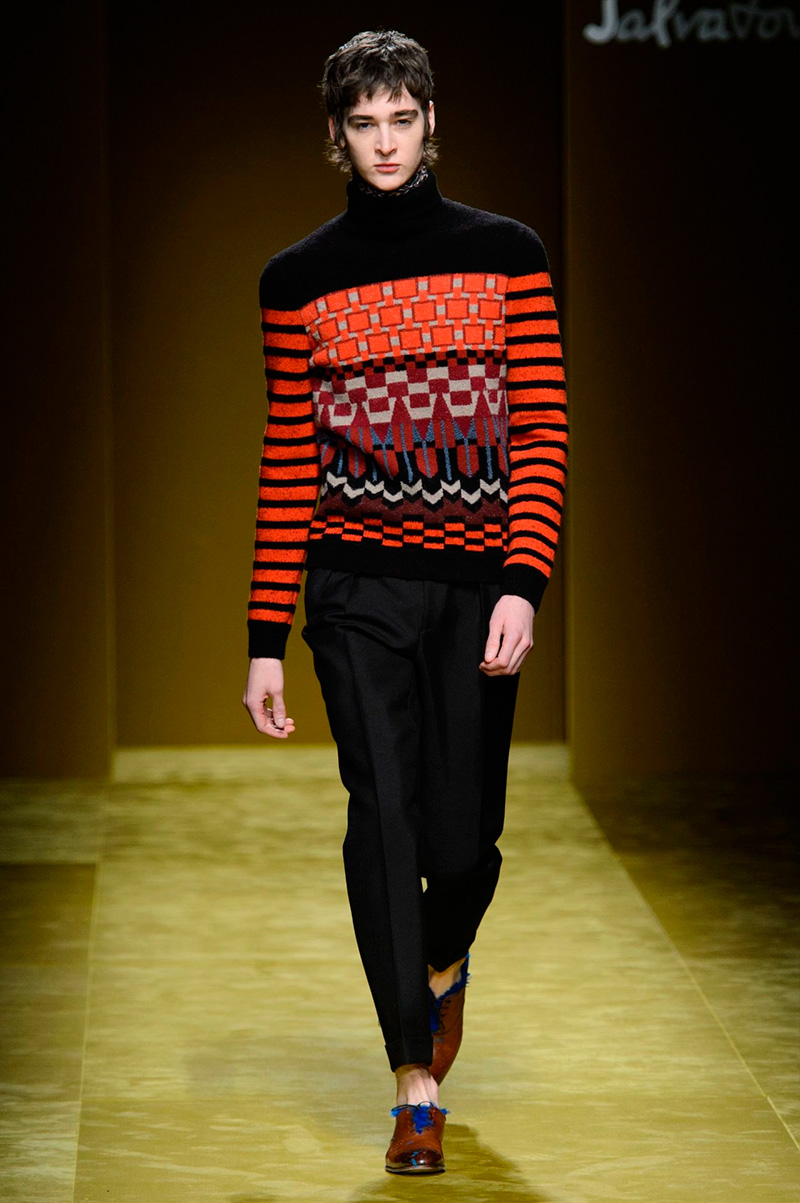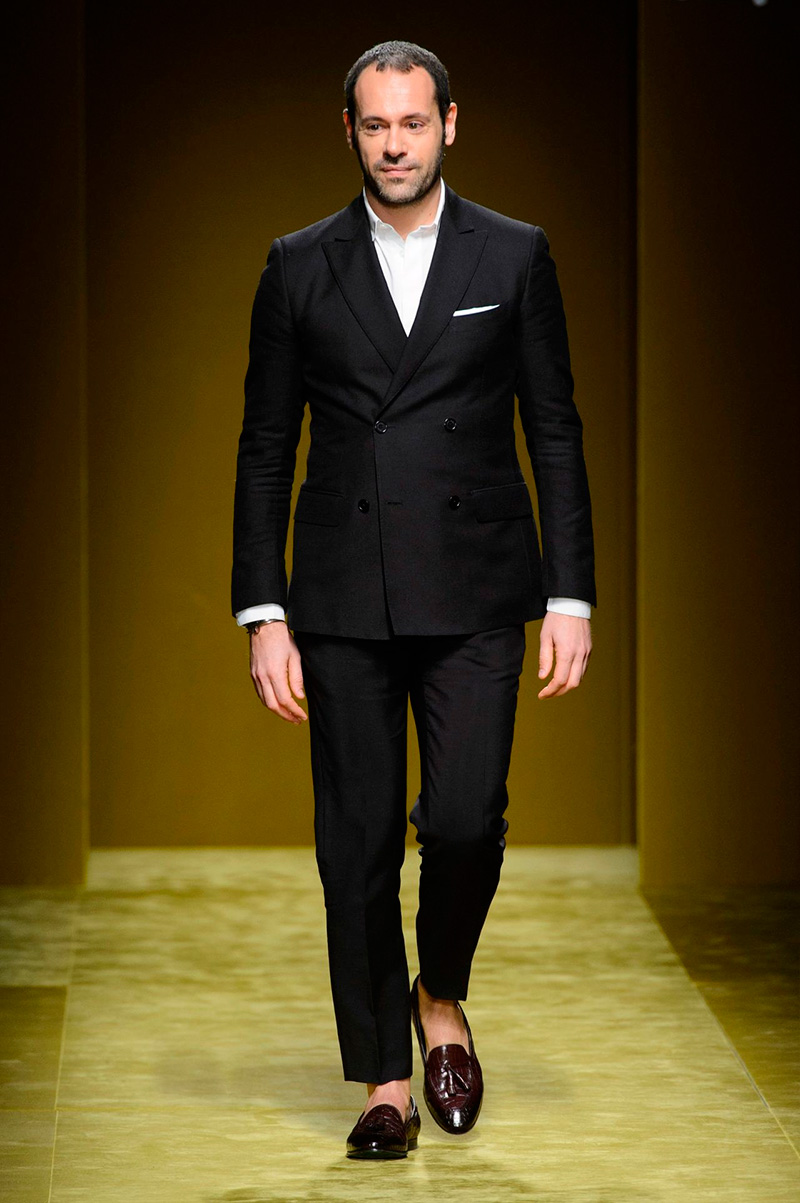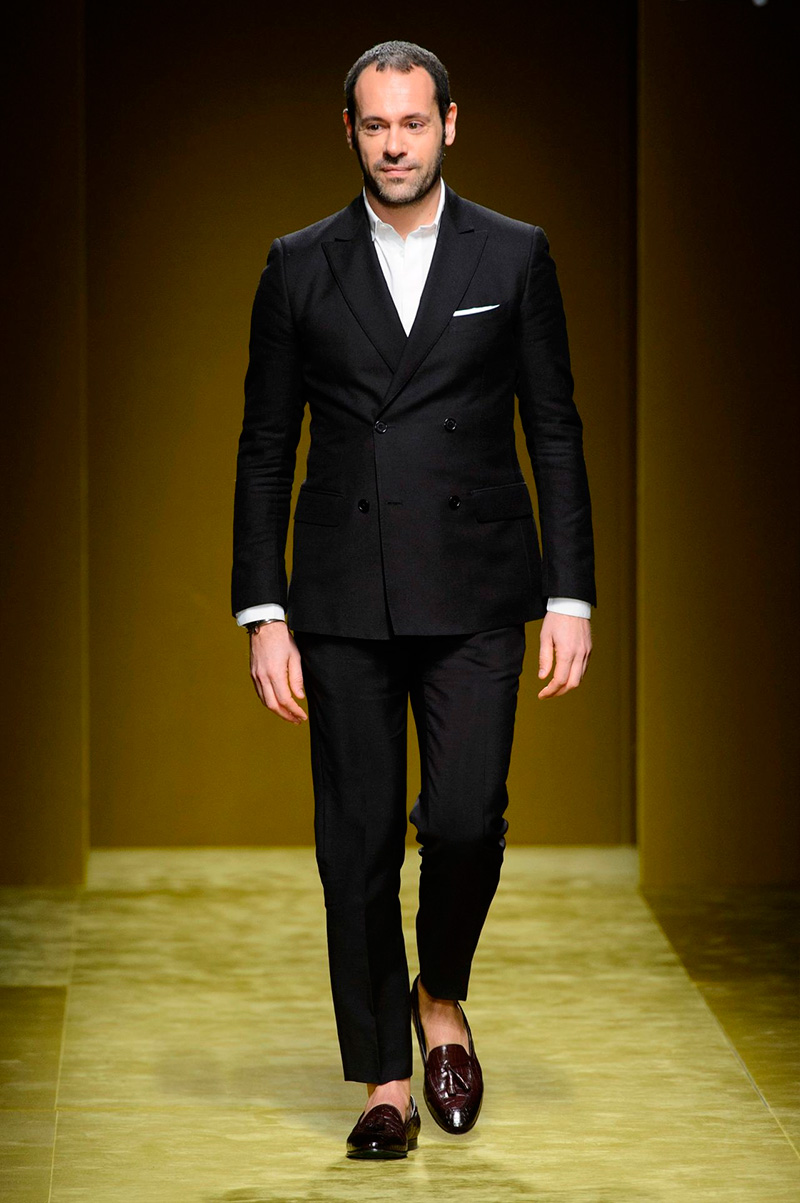 It's a matter of sprezzatura, Italians have it to the bone, it's an invisible and unreproducible mark you get- by birth- as soon as you take your very first breath- a kind of TM—contrary if your fashion confidence is dodgy you'll be wearing a scarlet letter for having dishonoured your nation!-. Massimiliano Giornetti is truly a man whose TM does not need any introduction and Ferragamo's fanciers know it big style!
Giornetti is pretty anal about keeping 'Italianity' well rooted in Ferragamo but, this time, with more eclecticism. Forget the perfect matches: different patterns coexist to create gravitational movements- as chevron and Prince of Wales- while colors and shapes reveal a harmonious dissonance. Contrary to other brand names, this AW16 Ferragamo seems not to be under the spell of the gender-bender trend. The collection is Menswear, definitely.
The majesty of Salvatore' shoe-making process echoes loudly across the offering. Each pair of shearling-lining 'stained' shoes- a model worn by Andy Warhol- is hand-finished and individually painted. The colorful drops of paint are a recurring theme for the entire accessory line. This is greatness.