Salomon's XT-6 Expanse Leather collaboration with Bone Soda is all about that universal vibe, blending the active, always-on-the-move lifestyle with the freedom to just be. These kicks not only got your back but also channel the community's love through a slick web graphic.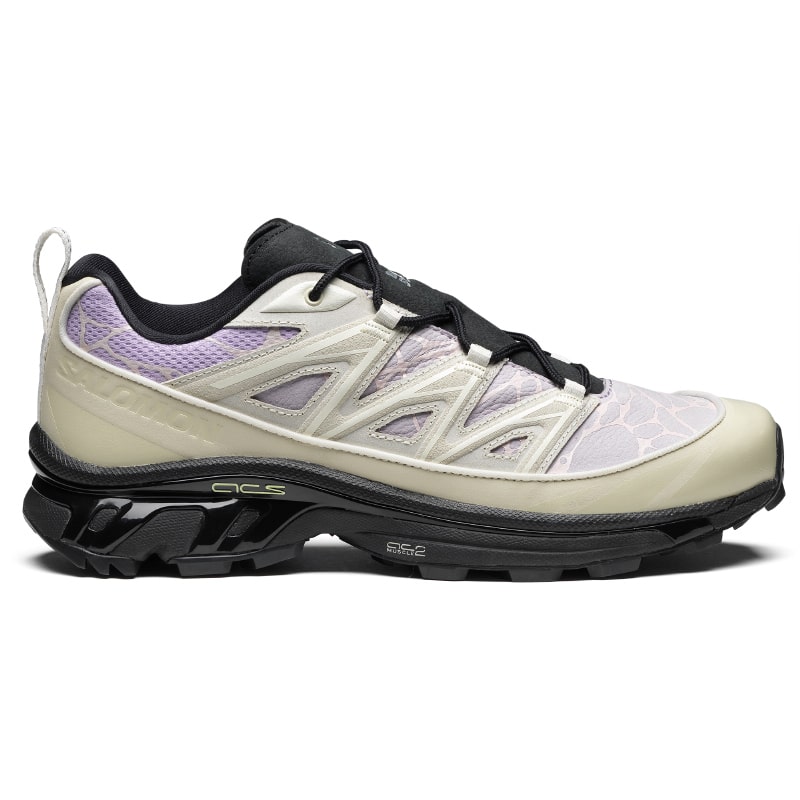 Whether you're rocking the frontlines or doing your thing behind the scenes, these shoes got you. It's a sweet spot for those who speak their mind without shouting it from the rooftops – a perfect blend of form and function.
Living life with an ergonomic touch of color, this design draws inspiration from the daily grind. Man-made structures and Mother Nature coexist, playing a role in this dualistic design. The spider web takes the spotlight as the main visual language, bridging both environments – our very own echo-system. Soft lavender kicks in to spice up the ordinary, turning the mundane into something worth a second glance.
Check out the campaign images below: