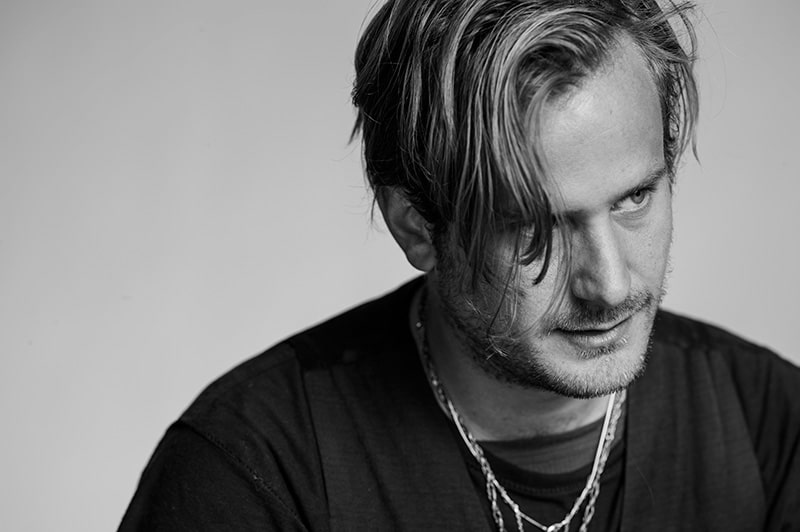 Robert Geller has been working in the menswear industry for over almost two decades, seeing numerous trends rise and fall, yet sticking to his own aesthetic vision. Raised in Hamburg, educated at the Rhode Island School of Design, and currently based in New York, he has won the 2009 GQ Best New Menswear Designer Award, as well as the 2011 Council of Fashion Designers of America Swarovski Award for Menswear.
Geller's clothes straddle the line between approachable and avant-garde: recent collections feature camo printed blazers, dip-dyed dégradé sweatshirts, zip lined trench coats, and luxe sweatpants. Much of his design ethos rises from themes surrounding his childhood in Germany, whether in children's books or post-punk music or revolutionary student movements. Geller has never lost his touch with the youthful energy he had interning two decades ago at Marc Jacobs, yet presents it in a way that is subtly subdued.
Geller is, in a way, an outsider in today's fashion world of bombastic designer-celebrities and logo-maniacal couture. He has worked with loud figures such as Kanye West, and gained large amounts of press in his autumn 2017 show for appearing in shirt painted with the pink word "IMMIGRANT," but he chooses to remain in the periphery. He referred to the "IMMIGRANT" event as "a quiet statement," indicative of Geller's cerebral approach to the fashion industry. Loyalty and consistency are integral facets of Geller's vision, and although his customer base is not large, his buyers stick around. He gets most of his creative work done from five to seven in the morning and doesn't frequent big fashion parties, which in part is due to the fact that he is now 41 and has two little girls. When we talked, his voice had a calm timbre and an affable air. I asked him some questions mainly on how he has arrived at his current design ethos.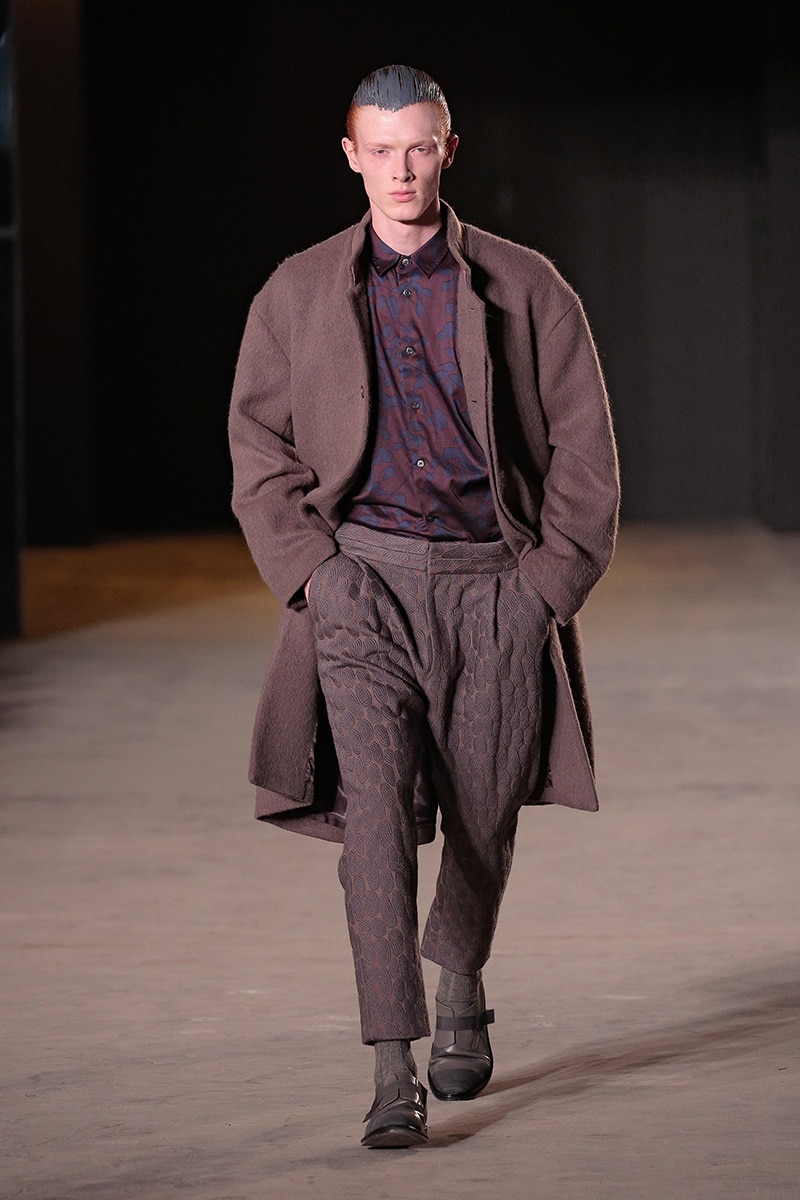 I would love to ask you about your college experience first. How did your time at the Rhode Island School of Design influence the way you design and create now?
Robert Geller: My father's a photographer, and that's what I expected I would become. We had a darkroom at home, so I spent a lot of my teenage years in that, and I worked for two years as an assistant photographer after college. I even applied to RISD as a photography major, but that first year changed me. It was phenomenal—they challenge you in all kinds of different media. It was incredibly high workload, and I did tons of drawings. For me, that year gave me the confidence that I could do whatever I put my mind too. From architecture to color theory, I found that if I really spent the time and applied myself, I could do quite well, which gave me the confidence to switch into fashion design, which I had always been interested in. I learned that I could catch up to the kids who had sewed since they were five or six years old.
I know you're a seasoned New Yorker by now, but did the city of Providence shape what you do and how you think today? I'm curious if the relative quaintness of Providence contributed to how you work today.
I got to Providence, and for the first few weeks, I was like what is this little town? I was like, this is very America! If you go to LA or New York, you can kind of relate it to Europe, but with Providence, it was just weird. But over time, I found my restaurants and bars and good friends, and it became home to me. But it wasn't Providence as you would see it when you got there, but it was the dirty underground that I liked. The bar I went to with my friends a shack with a good jukebox. You could find the locals there, and find the weirdness of American culture.
Now, I know that your audience mainly consists of young guys in their 20's and 30's, who largely but your clothes from online boutiques and secondhand sites. In the current sartorial world dominated by outlandish logos, why do you think this demographic became so interested in your clothes?
It just happened. I think when my brand launched in 2007 it was right when sites like Superfuture and Stylezeitgeist [men's fashion forums] blew up, and it became possible for people not close to fashion, like in West Virginia or Ohio, to discover something that felt special for them, and discuss with people online. I thought that was beautiful, finding a fashion that made them feel like they belonged. I think not just the clothes, but the music and the environment were an escape from where they are. One of the guys I am close with – he was in West Virginia – he felt like he was in a place where no one understood him. He found Robert Geller in an online community and said that there were a bromance and beauty in it. And when he wore the clothes, he felt like he was a part of that. And now he's in New York, and he's working with me.
Your business is a lot smaller than the heavyweight high fashion players, so you have to do a lot more than the typical creative director. Having to run both the creative and commercial sides of your business, how do you find peace in such a hectic environment, with job and family and friends and everything going around you?
Half of the year I wake up at five in the morning and get started on my creative work, which is the best time that I work before I have to wake up the kids at seven. And then I spend breakfast with my family, take the kids to school, and then I try to be home at night by dinner. I want to be a present dad and an involved dad, and I love being a father and a husband. If my career is gone, I would be able to deal with it, but if my family is gone, I wouldn't.
In a fashion documentary I watched recently, Yohji Yamamoto said that when you drape yourself in conspicuous brands, you become a "victim of fashion." As someone who veers away from loud trends and labels, do you agree with him?
You have the brands at the moment that have this crazy hype, like Gosha or Off-white, that are these very branded brands that are so different from what I do. They've been selling for the past two years. But it's not what I do, it's not what I can do, it's not what I want to do, but it's also the reason I could do this for ten years.
Where's Gosha going to be in ten years? That's the question that I always ask myself. I love my trajectory. I have plans for ten years to stay as this underground designer for people who love this brand. I've been able to do this for ten years to support my family and enjoy the work I do.
You had the whole Americana trend before the current sportswear trend, but how many of those businesses are now shut down after the trend passed?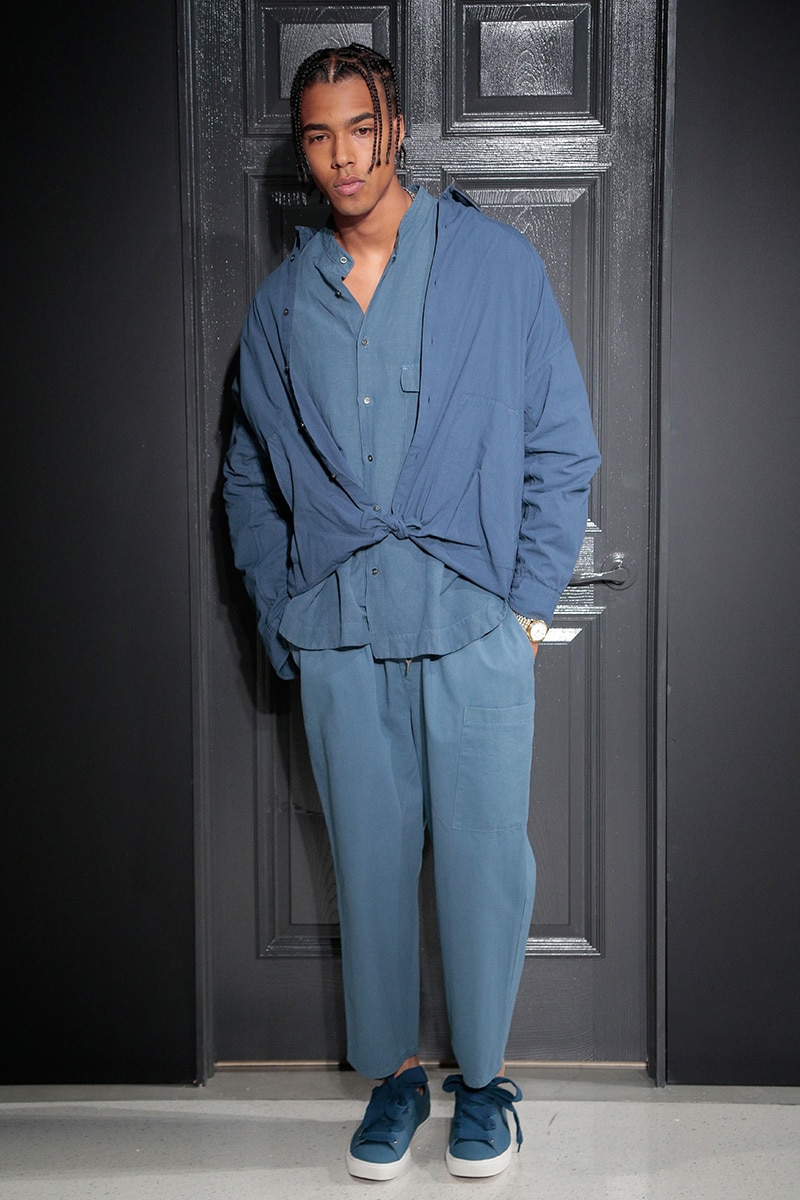 You said in interviews past that you look up to Dries Van Noten [an eminent designer known for his luxurious patterns, independent business, and avoidance of trends]. Especially considering how many fashion designers are now celebrities, does that kind of lifestyle not appeal to you?
Yeah, it's very much that. I don't have the drive to be a huge company, it's not me or what I want from myself. I love having a really small team and being flexible with how I work and growing the brand organically and slowly. I fell in love with fashion through the Belgians really, with Ann Demeulemeester and Maison Margiela and Raf Simons, where I thought, this is fashion. This is expensive, but it's not luxury. It's not what my mom grew up seeing, like Chanel and Hermes. And I related to it. It felt cool and young, and so that's the design aesthetic I really fell in love with.
I still have some Margiela pieces from like fifteen years ago that are still beautiful. It's that sense, where having a shirt for like two years and noticing a detail you've never seen before, that's magical to me. Now, everything is about hype and about the impact of design on an iPhone, which is how commerce works. I obviously have to take that into consideration, but I'm more focused on how I can focus my aesthetic and colors on this new media.
For me, youthful energy isn't my main driver anymore. As I'm aging, my influences are changing. When I started, I was 23, but now I'm 41. There's still a sense of joy and fun that doesn't go away. For me, what was exciting was late 80's, early 90's European youth, the post-punk music that I loved, and I think there are people in the younger generation that can relate to that.
And I also find fascinating that you're kind of moving forward as you age, but your older designs are trending ten years after you release them, which I guess ties into the cyclical and fleeting nature of trends in general.
Yeah totally. And the whole thing of putting sweatpants on the runway, which I did ten years ago. Being obsessed with soccer when I was a kid, and in soccer, you wear these warm-up pants that are fucking awesome, the shape is so nice – and then it became a huge thing, and I love that it happened. It's a challenge sometimes because we sometimes see something too early.
I know your immigrant t-shirt gained a lot of positive buzz. How did that media attention allow you to leverage for a more politically charged fashion front?
I never made any political statements prior to that. It's never seemed that fashion was the right vehicle for that. But with all the messages sent by Trump, I was just very angry, especially seeing the beauty of New York and all of its diversity. Two nights before the show, I asked my wife, "what if I wore a shirt with the word immigrant on it?", as a quiet statement. The morning of the show, she just painted the word on the t-shirt and I put it on.
The response was incredible: I was contacted by all magazines like Vogue and Women's Wear Daily, which I saw as an opportunity to make money for the cause. So what I did was teaming up with [online retailer] Grailed to sell a batch of the t-shirts, which we sold out in a few hours. Overall, we were able to raise $20,000 for the ACLU.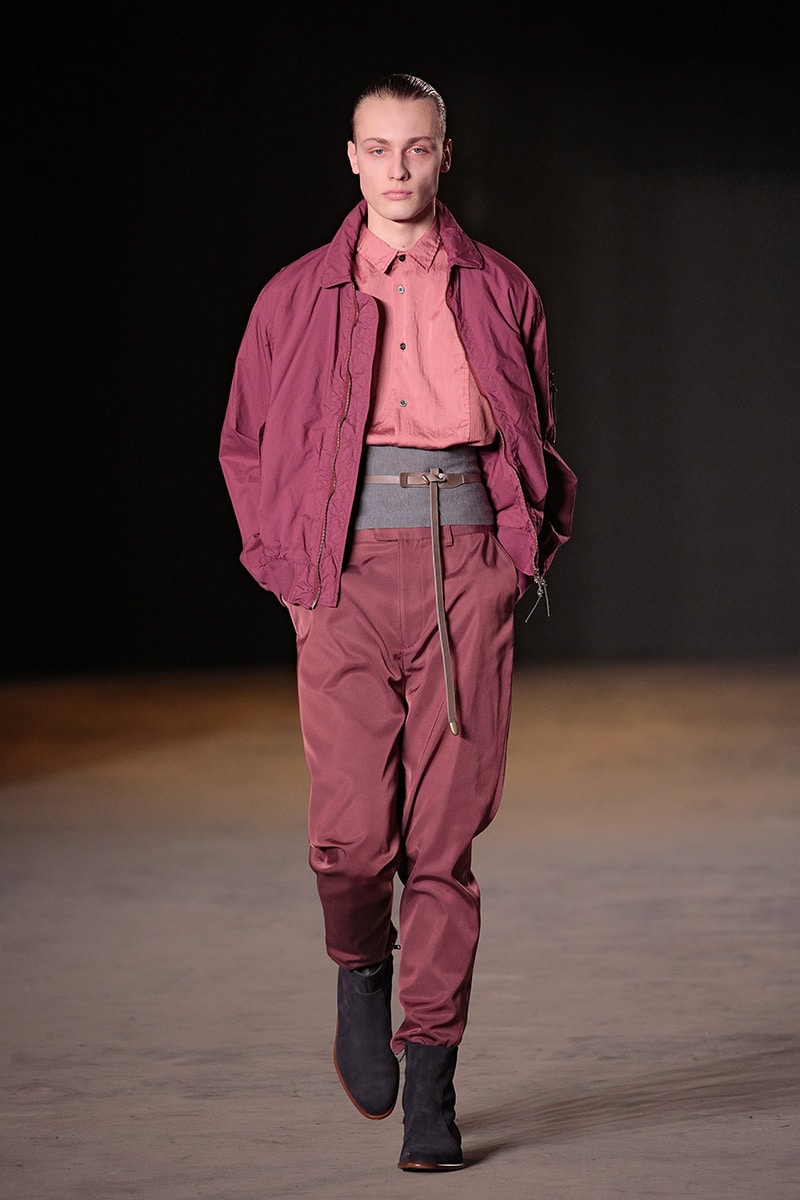 On a final note, the fashion industry is commonly known to be vicious and cutthroat. What are your thoughts on that, and what are some good things happening in the fashion industry right now?
I think the menswear industry is a lot less cutthroat than people make it out to be. I think some aspects of the womenswear industry are cutthroat, but the menswear world is friendly. At the end, it's a business, but it's not more ruthless than any other business. I think that in New York, the companionship among designers is amazing, and I'm friends with a lot of the New York designers here.
I don't even care about the industry too much. I hardly go to any of the social events anymore, but it's about the work now, creating beautiful collections. It's about discovering who Robert Geller is – what is the essence of Robert Geller and what makes it special? We have so much internal work to do, that if the product and messaging is right, the rest just follows.