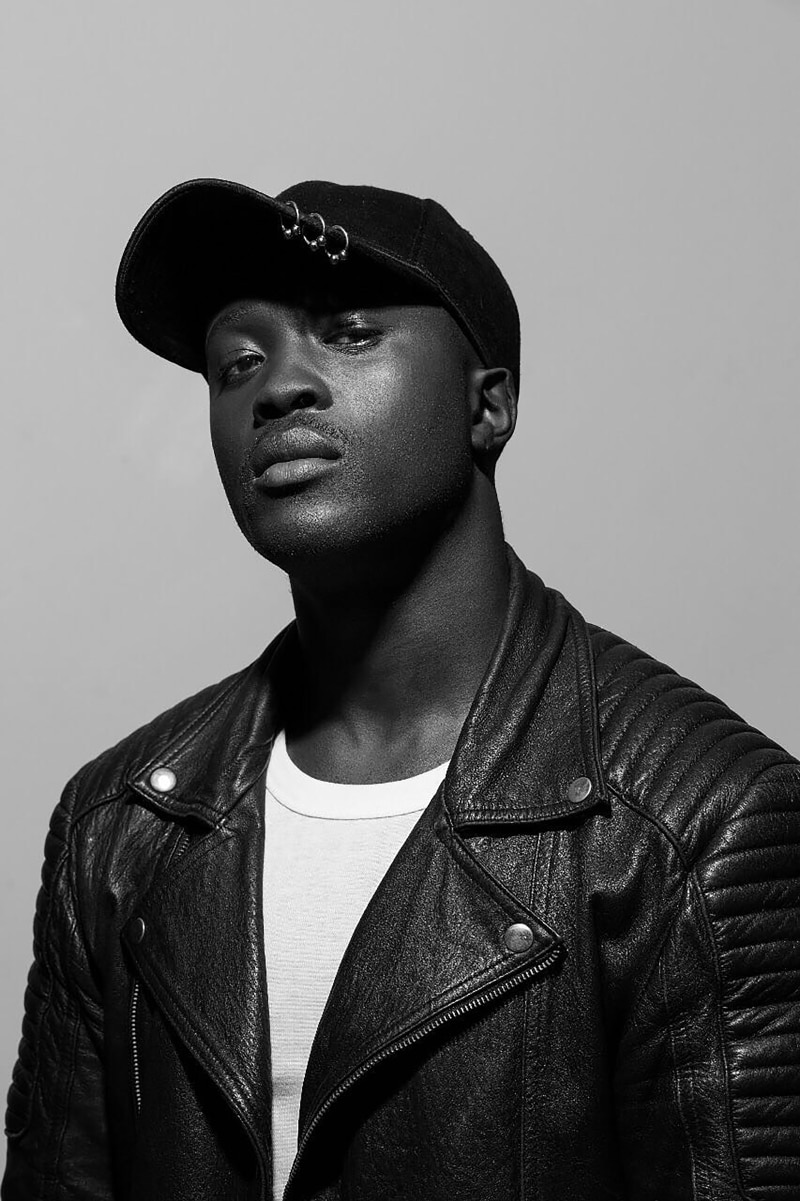 This time last year the name Tokyo James started to circulate. Fast forward, following his Fall Winter 2022 show in Milan, and the name has cemented himself as one to watch amongst a new generation of young designers. The brand has been worn by numerous Chinese artists and is stocked in DSM Singapore. At its core, the brand creates irreverent fashion with a cultural edge for the bold whilst focusing on intersectionality, the coming together of two worlds.
We got to catch up with Iniye Tokyo James in Paris at the LVMH Show Room before the announcement that he was shortlisted as one of the eight finalists. Charming and full of energy, Iniye is full of good energy that you feel is translated into the pieces.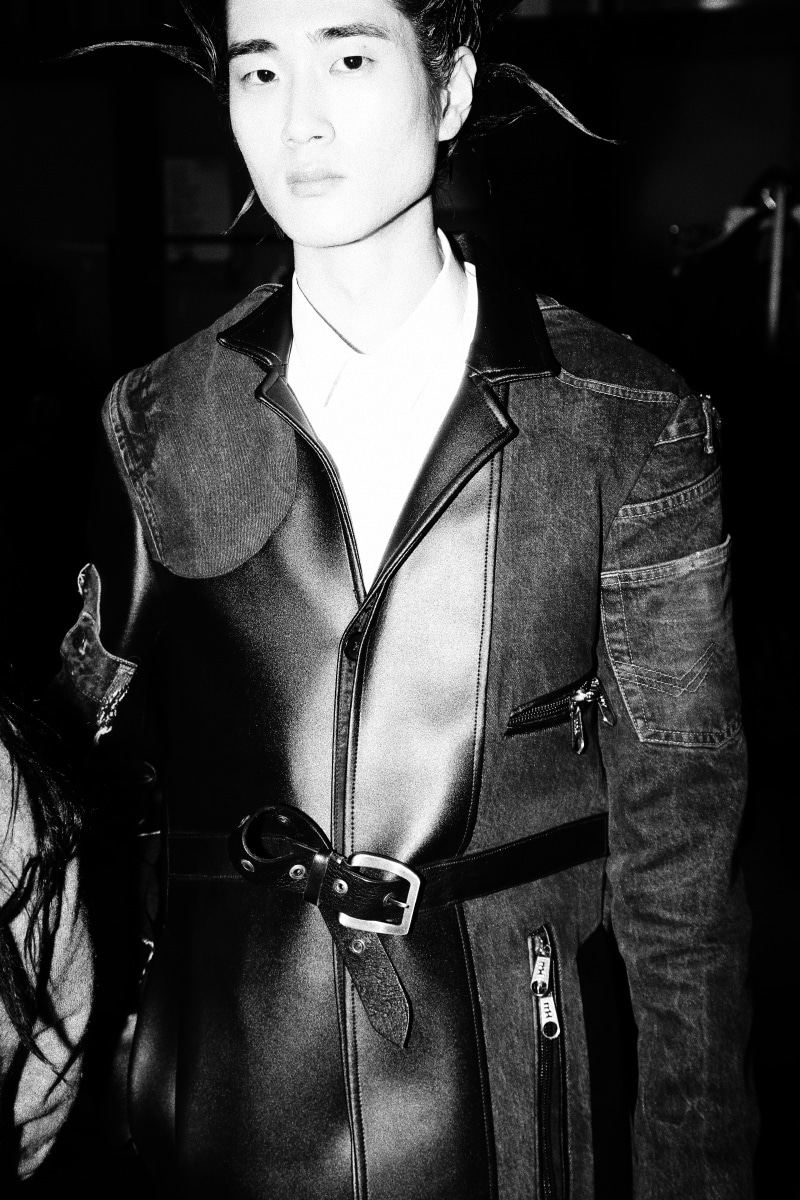 We have been following your work for several years now and when I finally got the chance to meet you, I had to ask if Tokyo was your real name, I love it so much! Tell us the story about your name.
The name was given to me by my mother because I was conceived in Tokyo (Japan). My mother and father met there while they were working.
Your tag line is "A different type of luxury". Luxury can have many interpretations, what's yours?
For us luxury is rooted in the nuance that exists between the intersections and commonalities of different worlds, we care about the attention to detail within each garment construction and the people that make these items. For us, luxury is caring about our environment and to do our part to safeguard it for future generations.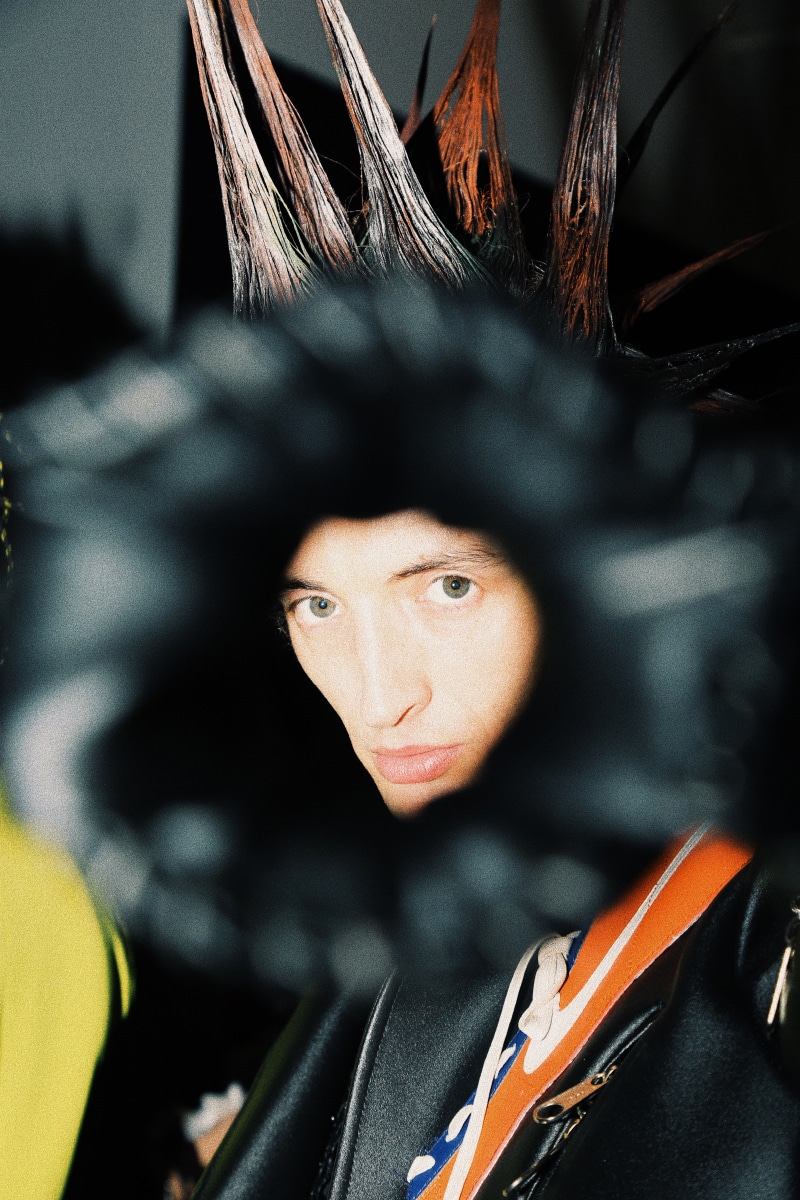 You studied math and worked as a stylist for brands like Brioni and Issey Miyake, what did you learn along the way and when did you know that you had what it takes? And how handy have your math skills been in fashion?
To be honest, sometimes I don't know even now if we have what it takes but what we do know is to constantly learn and always evolve through our designs and interactions. Maths has helped me be very much more pragmatic in my approach to design and how I run the brand.
What initially drew you to Saville Row tailoring in London?
I was born and raised in London so London is truly embedded in me. My love for fashion was nurtured from the streets of London, I became more drawn to Saville Row tailoring during my days as a Stylist and Creative director.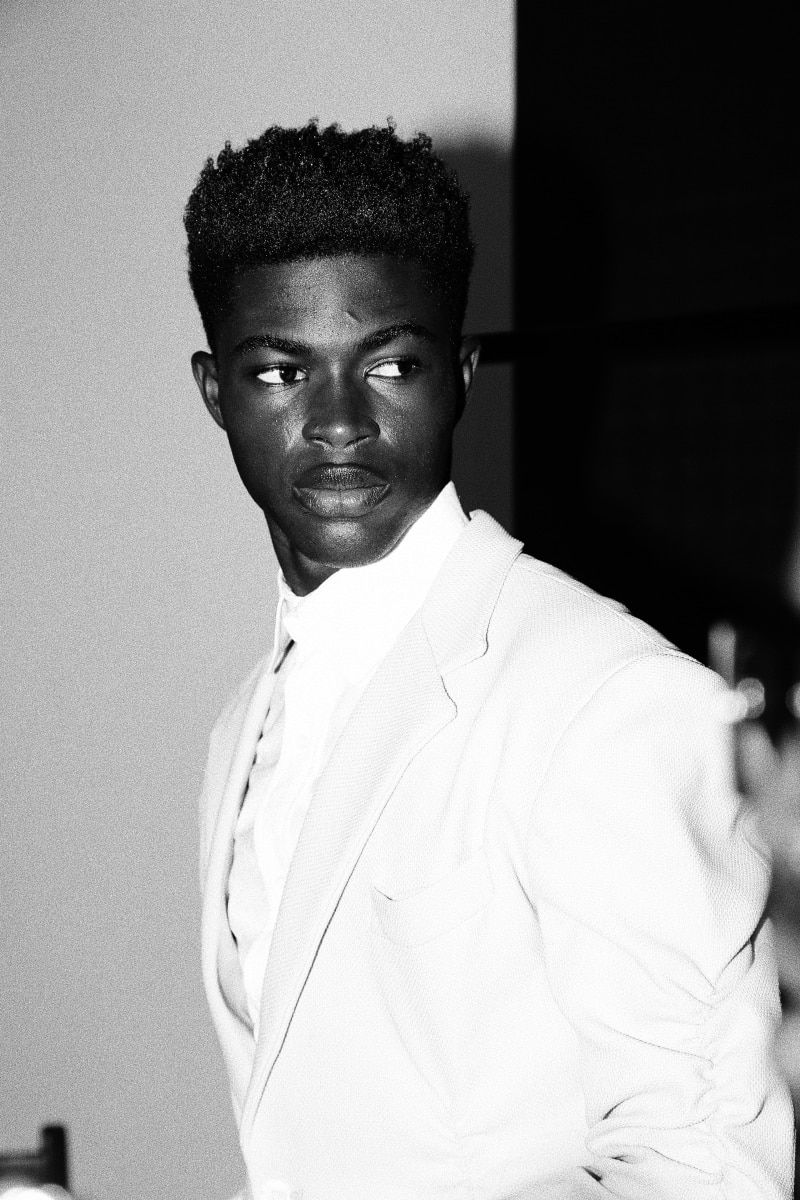 You have spoken before about intersectionality. What are your priorities in fashion today?
My main goal is to create a luxury fashion brand that is truly suitable in its practices, changing the narrative on how certain things are perceived and done whilst adding to the ongoing conversation on what luxury is and can be.
I need you to please tell us a bit about frogs, and frogs and fashion, and frogs and Tokyo.
hahaha I knew this question would come up! The frogs this season are a metaphor for people, their lived experiences, and our ability to adapt. Frogs are creatures that exist in every country in the world and each frog is unique to its environment, we are all frogs and what joins us all together is that we are humans with a shared humanity.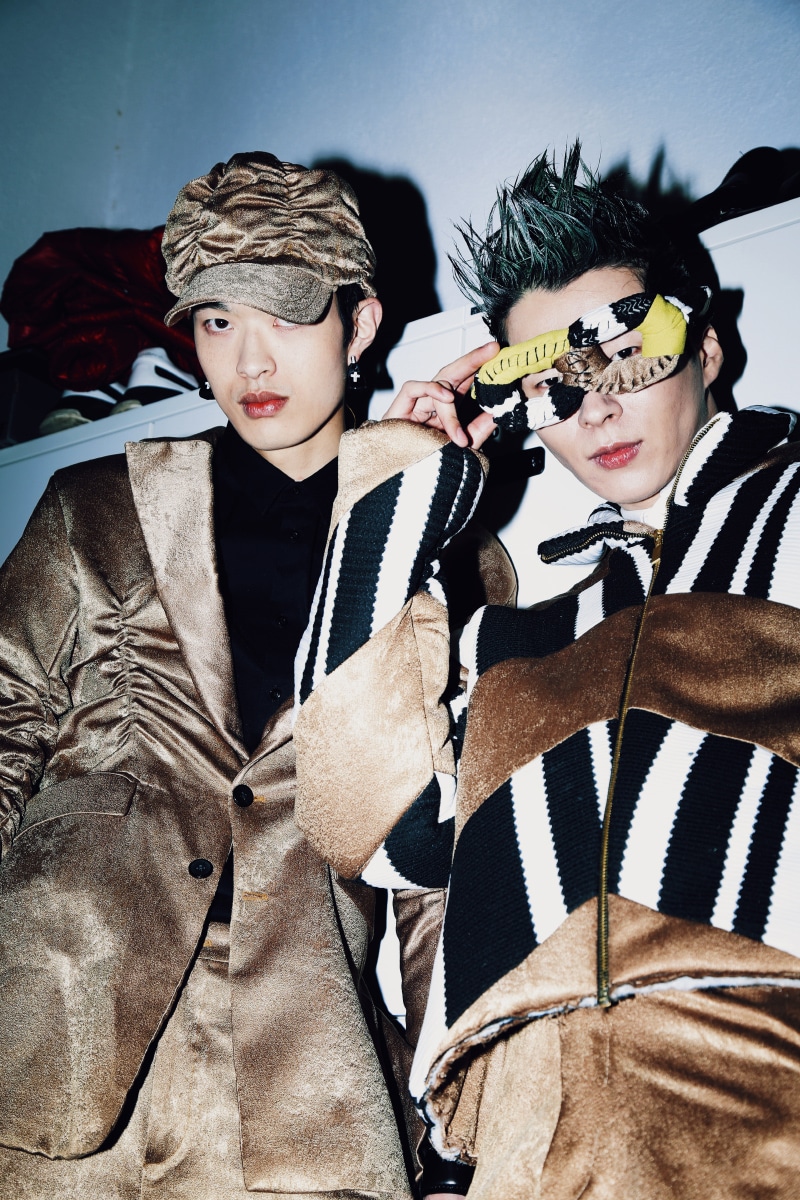 Do you feel that there is still space for the individual to be creative as we are becoming more and more homogeneous to the point that we will all be picking and choosing from the same avatar template soon?
I strongly do feel that there is space for an individual to be creative and it's happening every day with the shift in people actively supporting younger emerging brands. People do care about being different because that's how they express their unique identity.
Power-dressing during the past decade consisted of hoodies and jeans, with many declaring the suit is dead. Do you think there is a revival of new tailoring and how would you describe some of your clients?
The suit can never die, it might be dead in the conversational sense but it is a staple in every man's wardrobe, as a brand the suit has always been a part of our brand DNA and it is always featured in every one of our collections. We tend to manipulate the classic men's silhouette to form and create new and exciting pieces.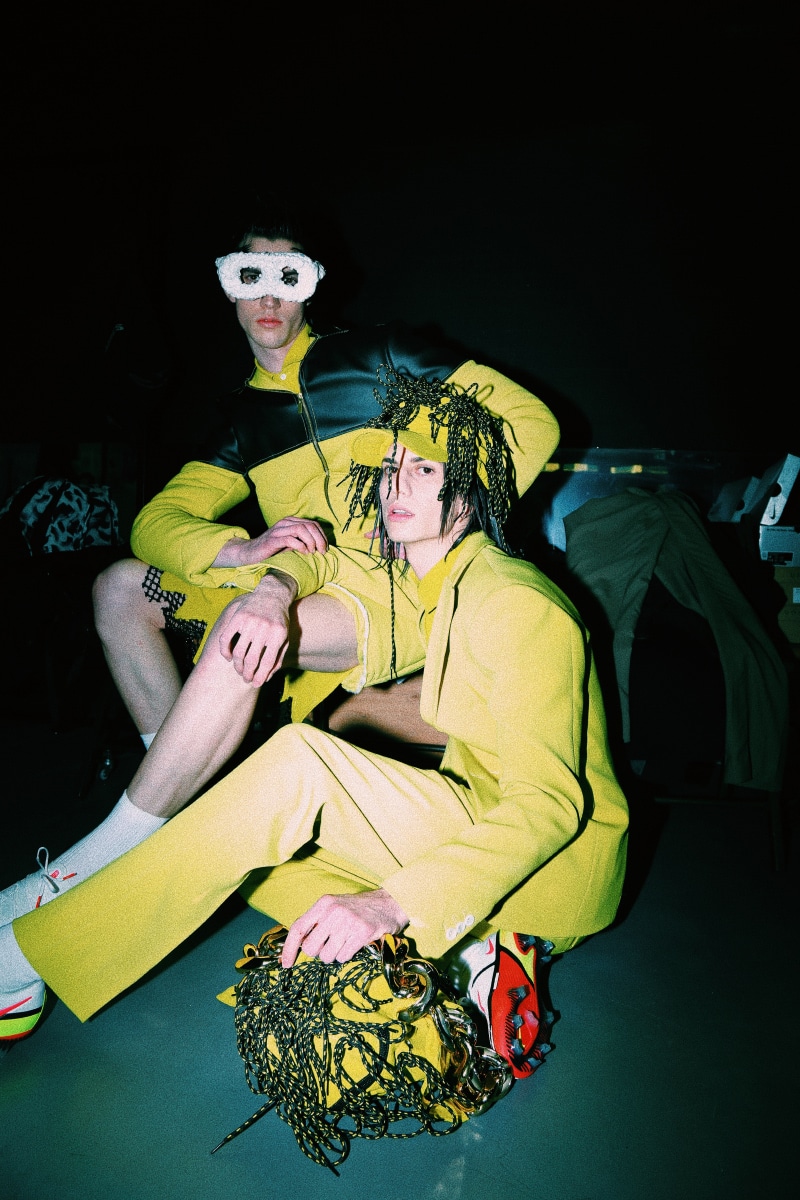 We can see your strict tailoring with respect to Saville Row. What are some of the more traditional African techniques that you apply?
Over the years we have incorporated many different techniques into garment construction for the brand such as weaving and hand embroidery.
You are split between London and Lagos, while we have seen more and more talent come out of Lagos in recent years, why did you decide to keep a foot in both cities?
It was important for me to do this because I am a product of both worlds having been raised by immigrant parents, so I have a shared experience that has made me the person I am today and most importantly the designer I am today. I draw inspiration from both worlds to create what is TOKYO JAMES.
With exports and tariffs, fashion isn't easy, what are the pros and cons of both places and how do you make it work with endless deadlines?
This wouldn't be possible without my team as they are literally on my back if I don't get things done. In all seriousness, I wouldn't be able to do this without them, Tokyo James is a product of a group of people working towards one goal from different parts of the world.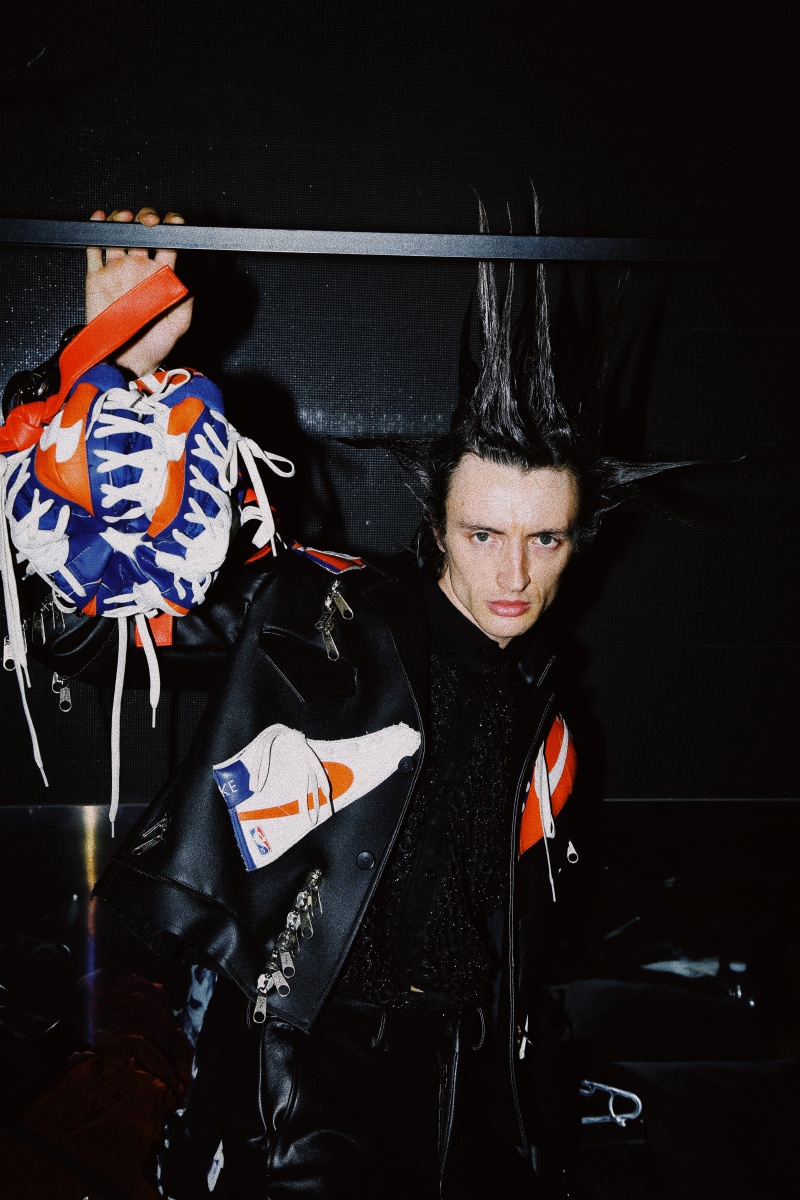 Who makes up your team?
We are a very small team which includes me, my two business partners, a sales agent, and a PR agent. We also have a small team of tailors in Lagos of around 15 people who work on the brand from collection samples to production.
Prints, concepts, and themes play a crucial role in each of your collections. Where or when does your creative process start and how do you apply that to something so technical?
For me, it usually starts with a dream most seasons, and then I work towards bringing that dream to reality. I create a world in my head and start putting all the pieces together through drawing, to creating mood boards to then fabric selection and making of the garment. We create and adapt the technics we use as we start the creation process.
You are among the eight nominees for this year's edition of the LVMH Prize, before presenting your collection at the showroom you were in Milan. How was your experience at Milan Fashion Week?
The LVMH showroom was a moment in time that will forever be a part of the brand's history, the words to describe the experience would be surreal, we showed this season at Milan Fashion week which was our first physical debut. The love, appreciation, and acknowledgment we've received have been tremendously overwhelming.
One last question, what are you looking forward to the most in 2022?
The expansion of what product we are going to be offering in the coming season it's exciting for us.
We look forward to seeing you in Paris soon!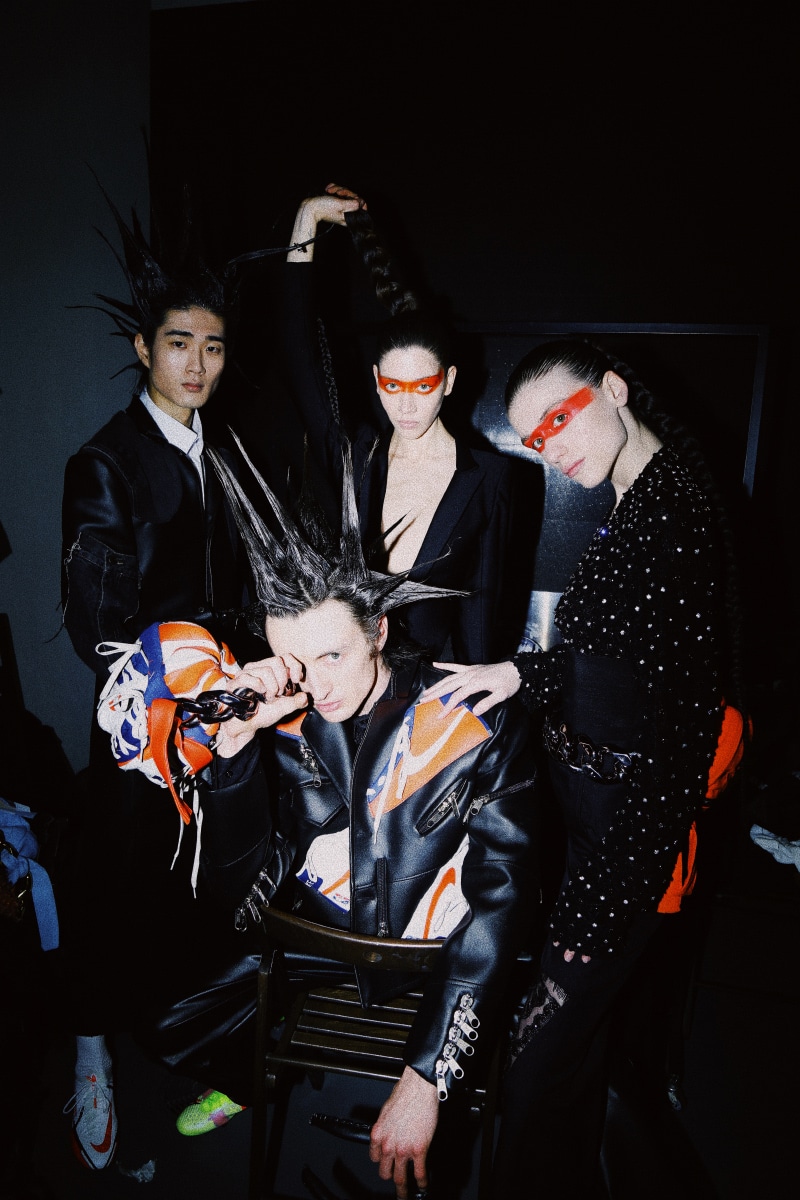 Photos: Backstage at Tokyo James at Milan Fashion Week shot by Mikey Oshai