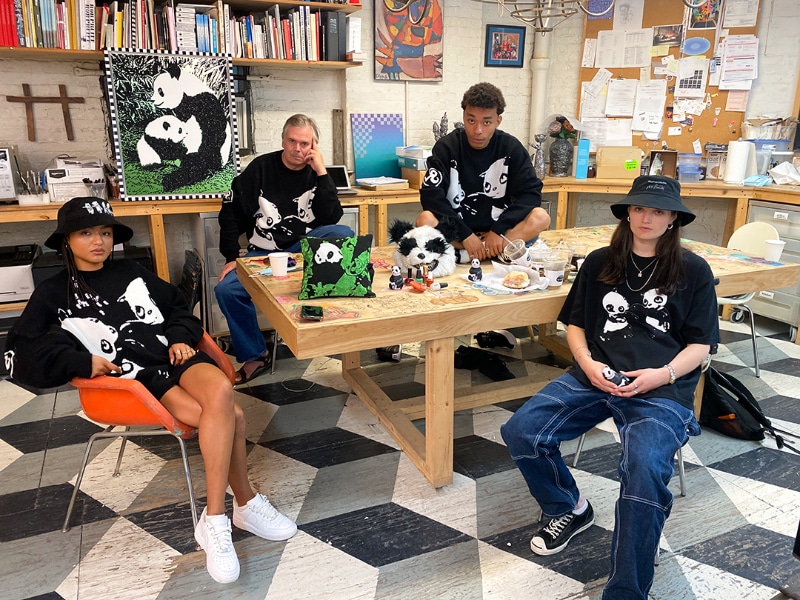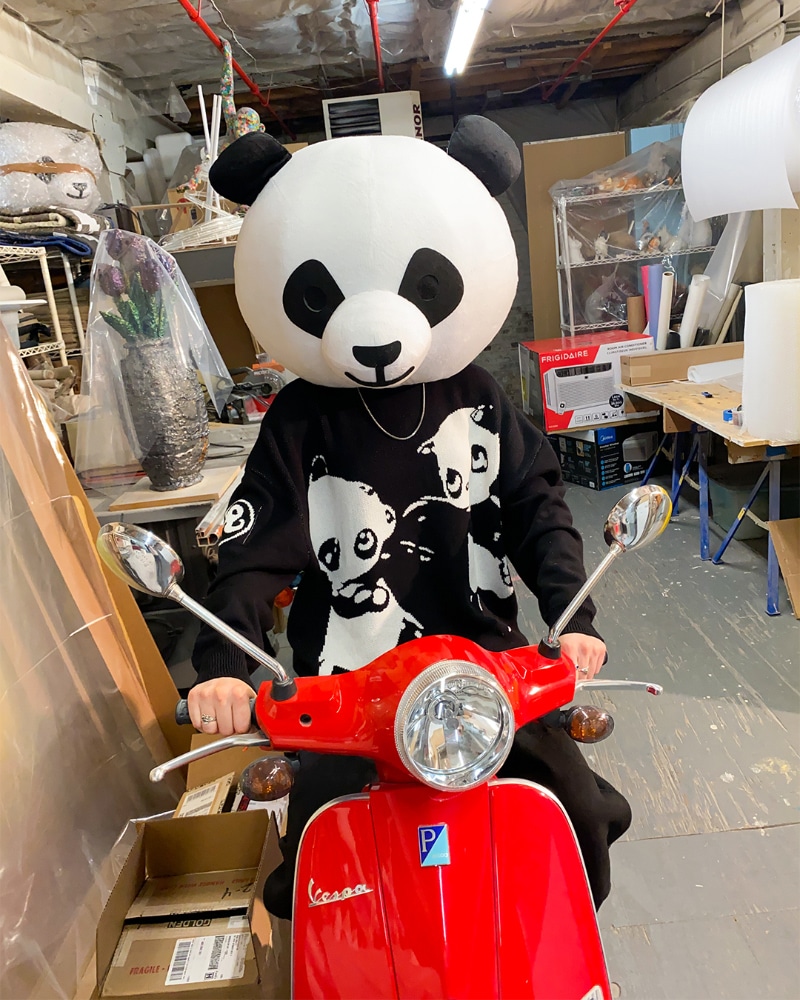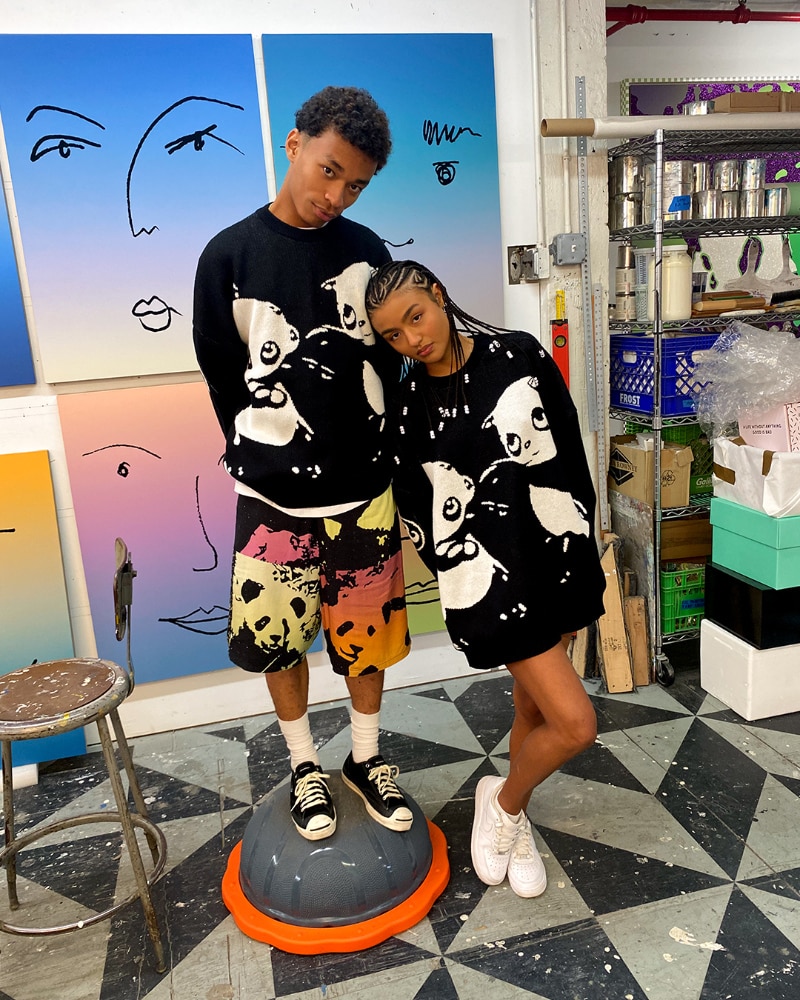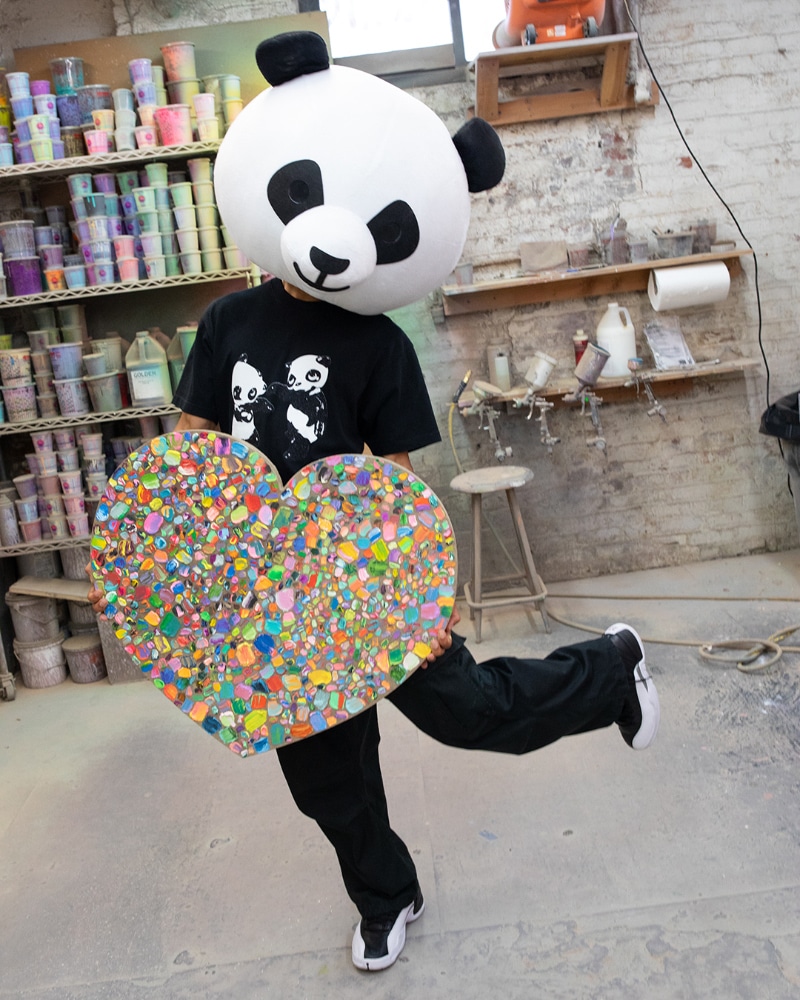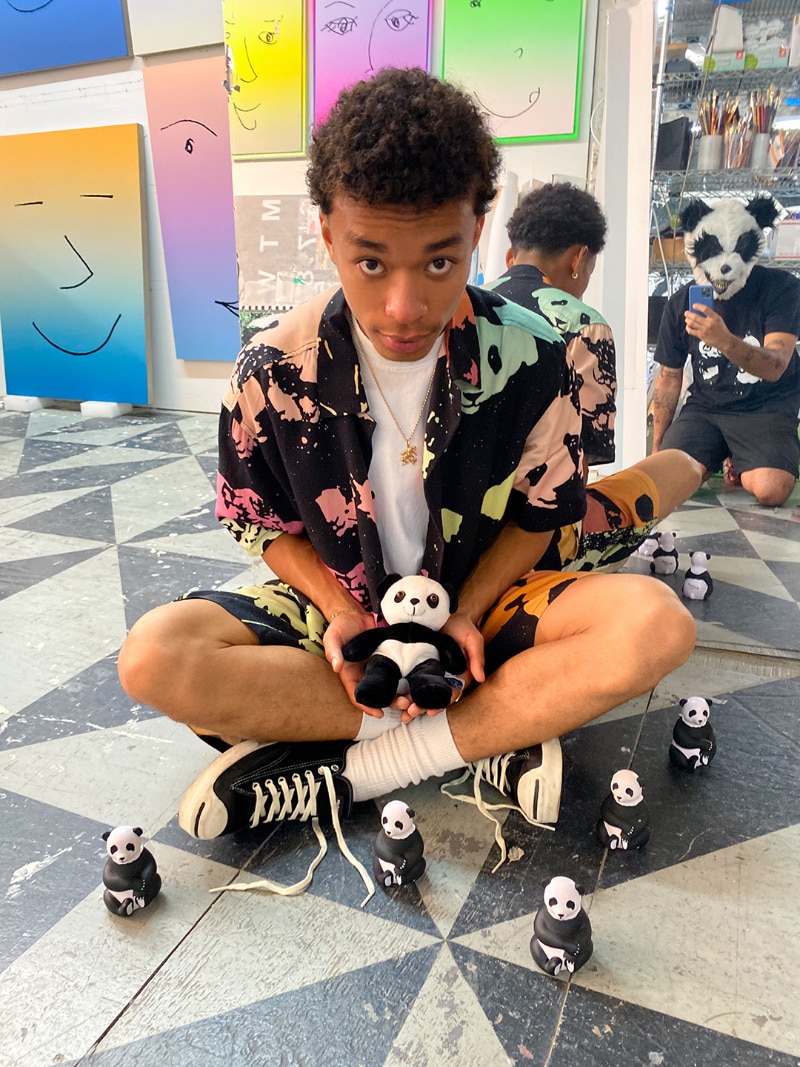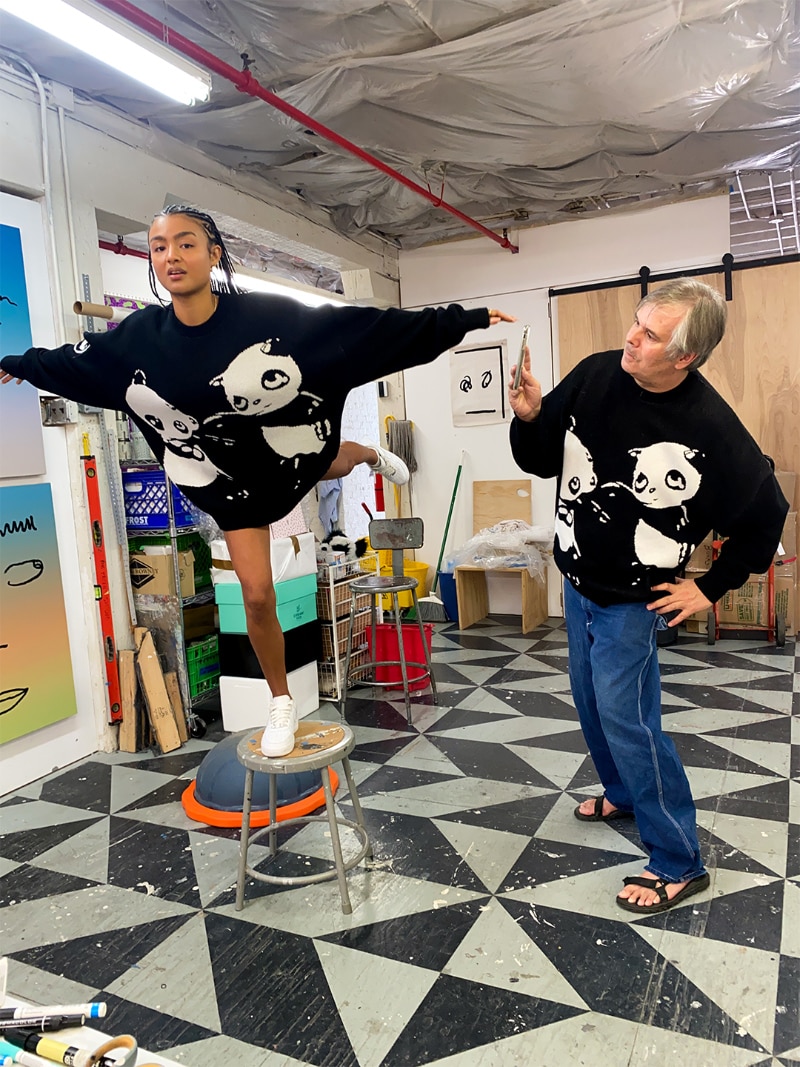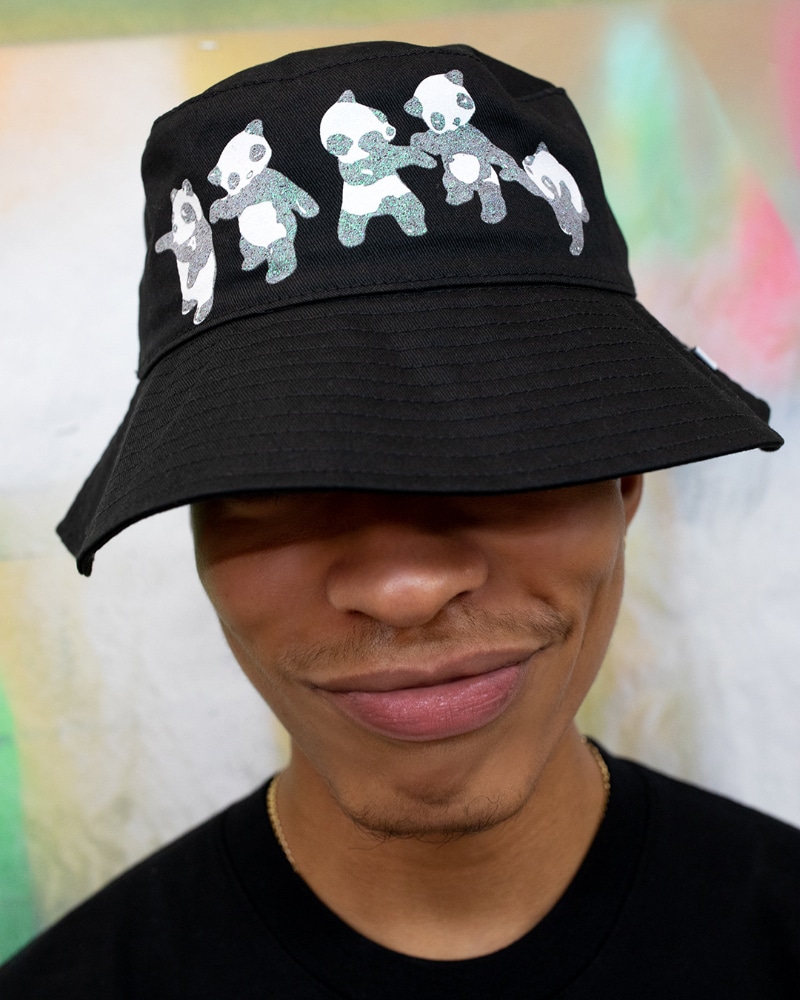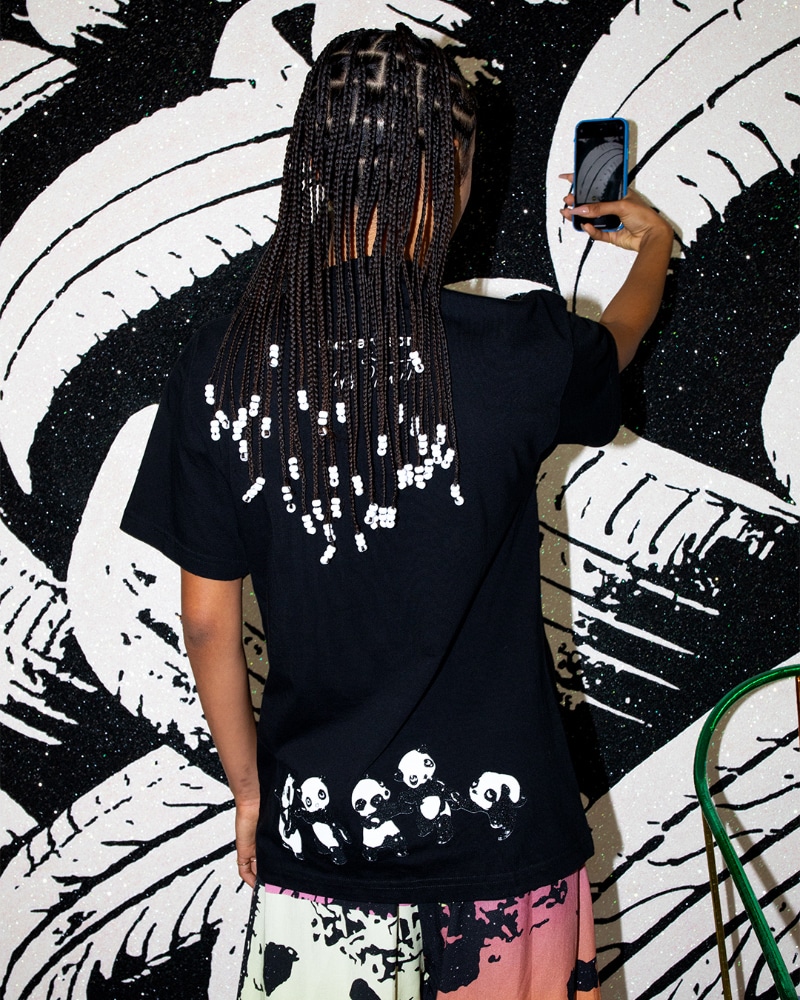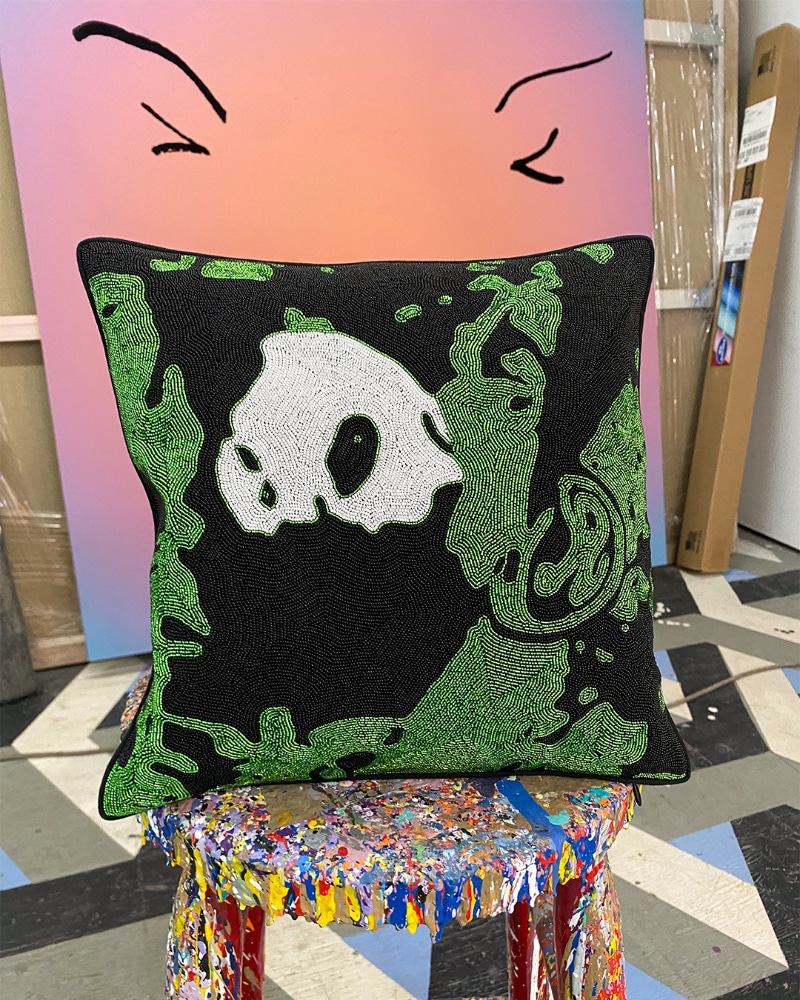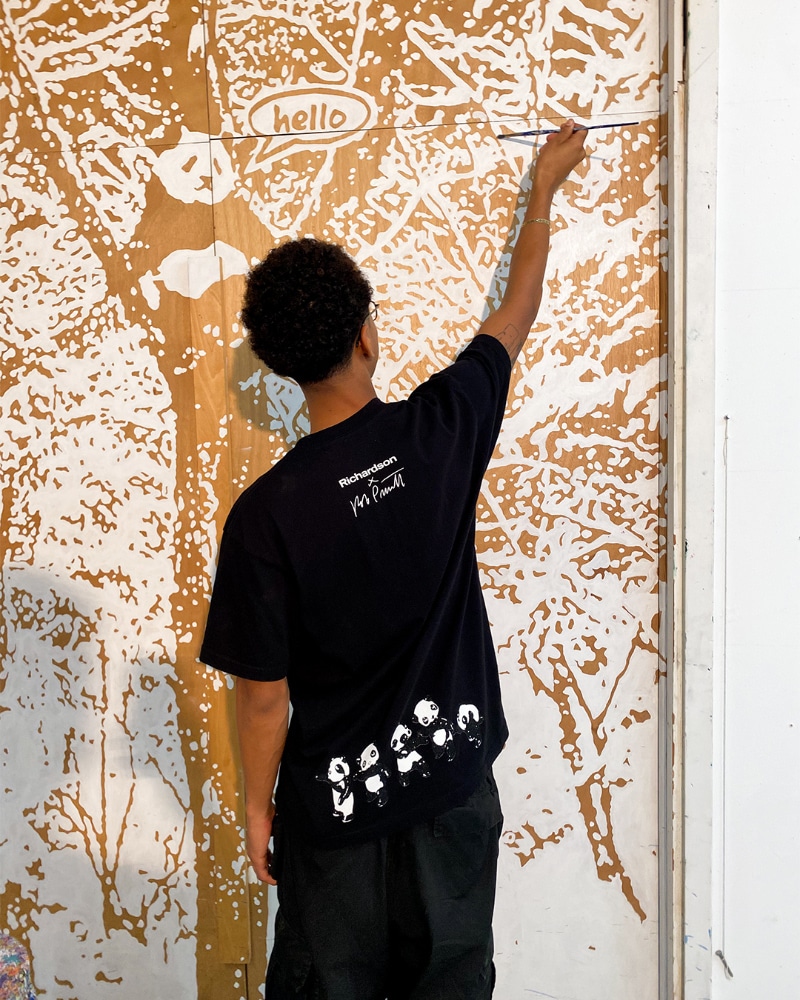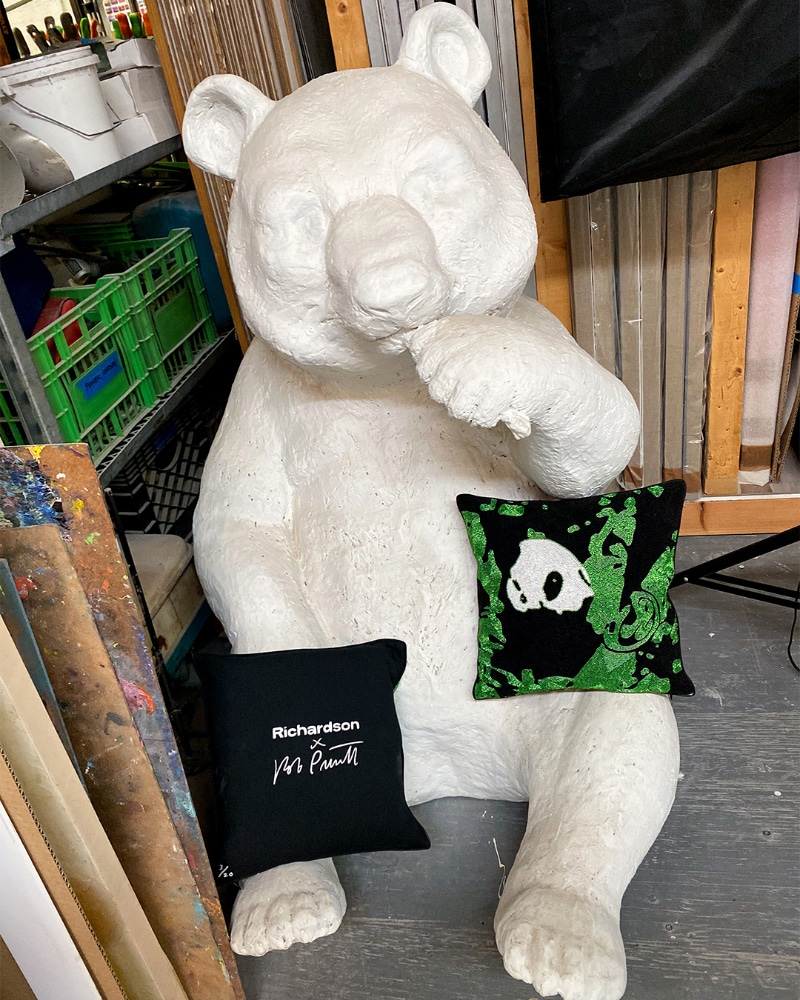 The Giant Panda, the world's most celebrated icon of conservation, is no longer endangered! To mark this propitious achievement, Richardson collaborates with American artist Rob Pruitt on a series of limited garments revisiting one of Pruitt's most well-known series—glitter pandas.
A longtime friend of Richardson, the Richardson x Rob Pruitt collection includes an Aloha Set with a button-down short sleeve Shirt and Shorts in an all-over panda print; the Glitter Panda T-Shirt in Black; as well as a knit Sweater with a glitter panda print. Accessories incorporate glitter panda graphics with Richardson logos and Rob Pruitt's artist signature: the Glitter Bucket Hat in Black, and Sequin Pillow with hand-beaded embellishments – Edition of 20. The capsule release will include two of Rob Pruitt's original Panda paintings for sale in-store at Richardson's New York location, in conjunction with 303 Gallery. Allegedly created using ketchup squeeze bottles, the two paintings, Kingsman Panda (Indigo and White) and Go Away (Indigo and White) are Indigo enamel on canvas. Each painting is on sale for $12,000.
The Richardson x Rob Pruitt Collection will be available exclusively on Richardsonshop.com and Richardson flagship stores on August 25th in the US and August 27th in Japan.