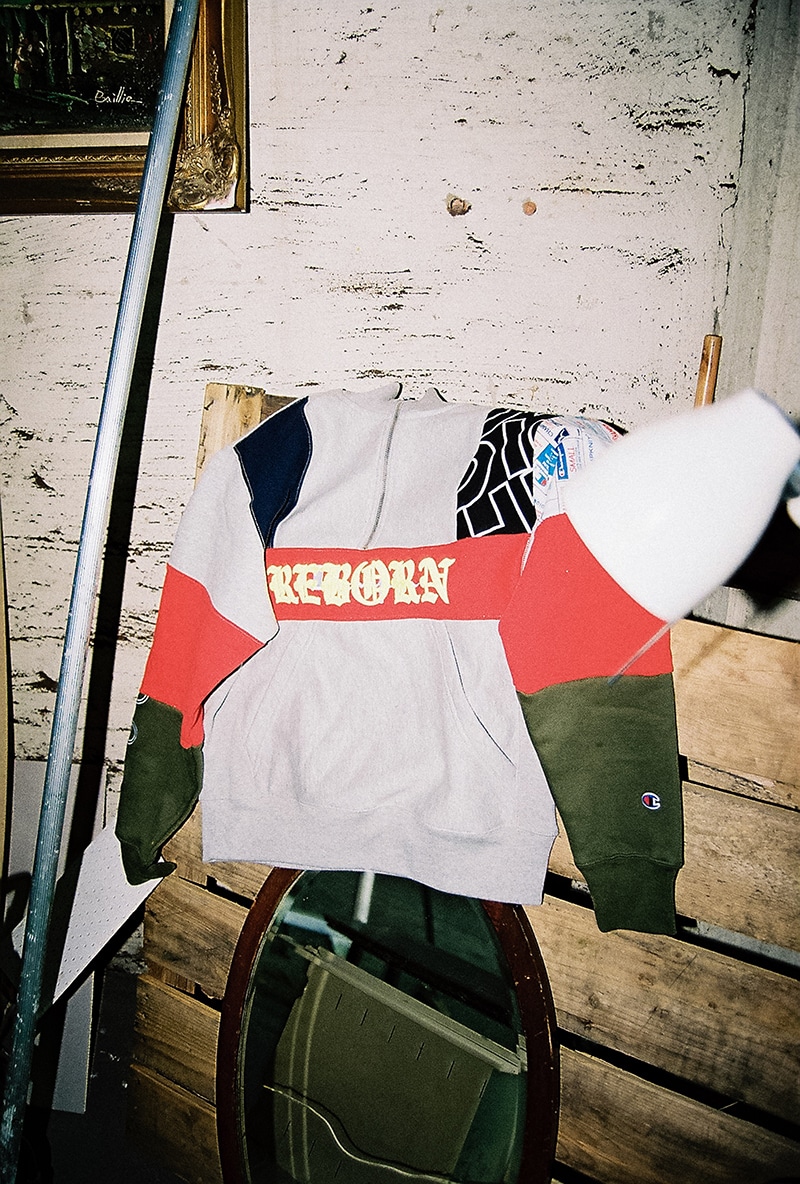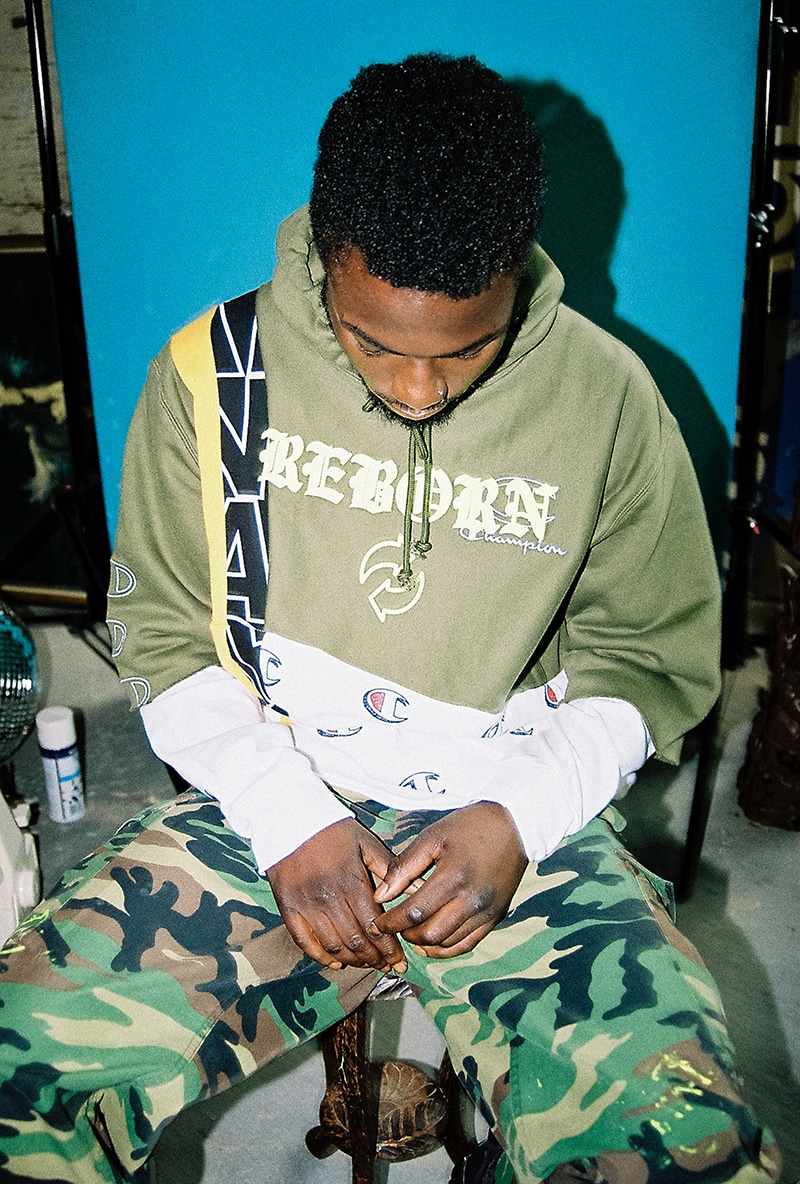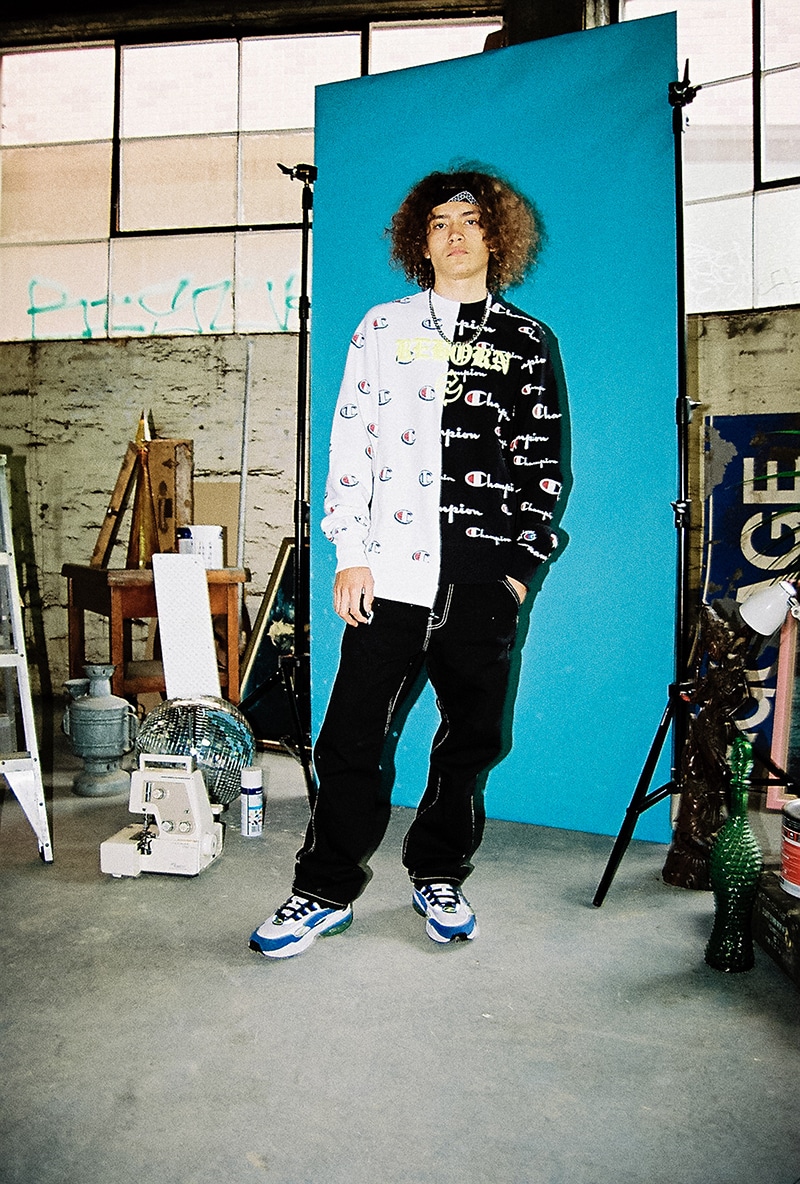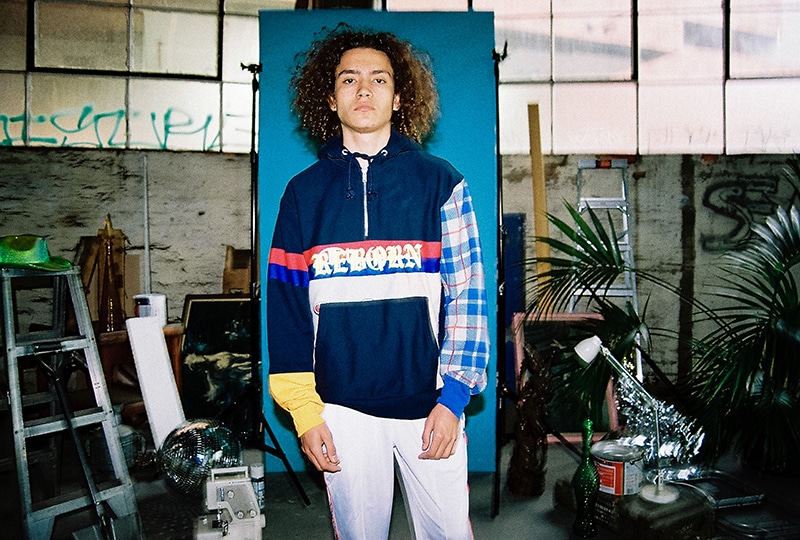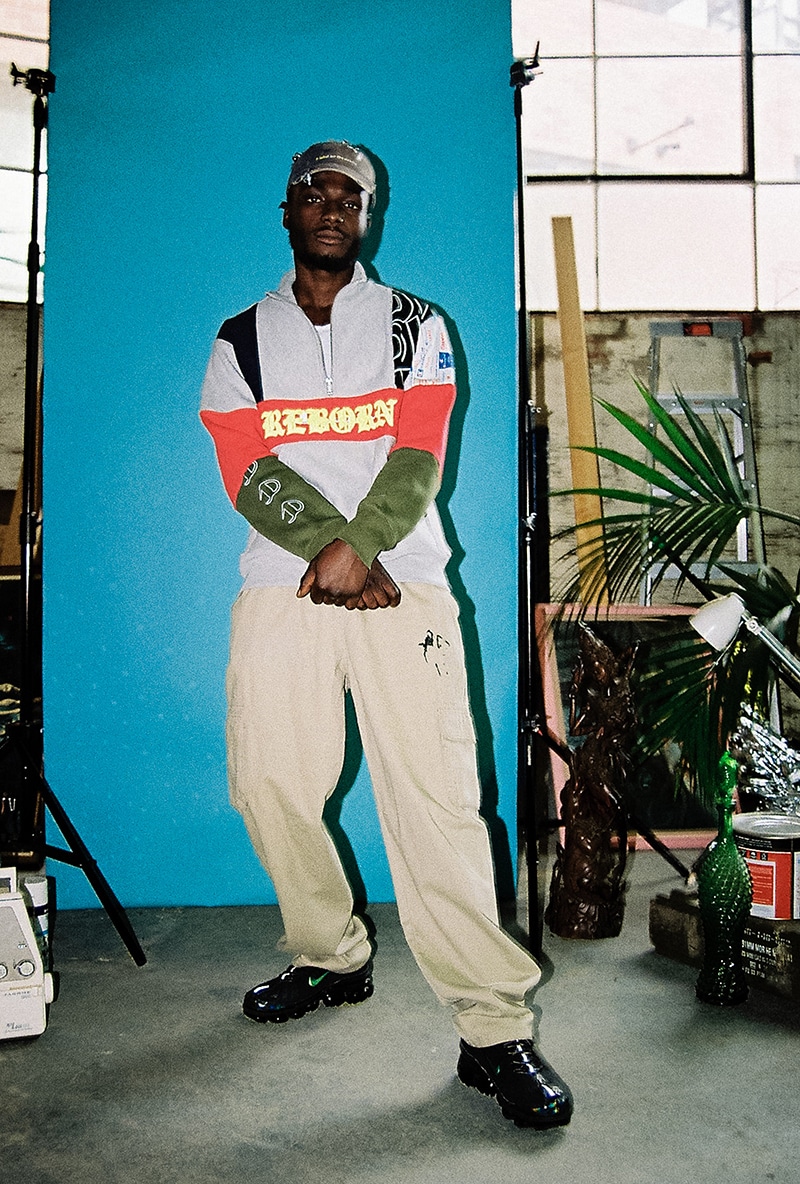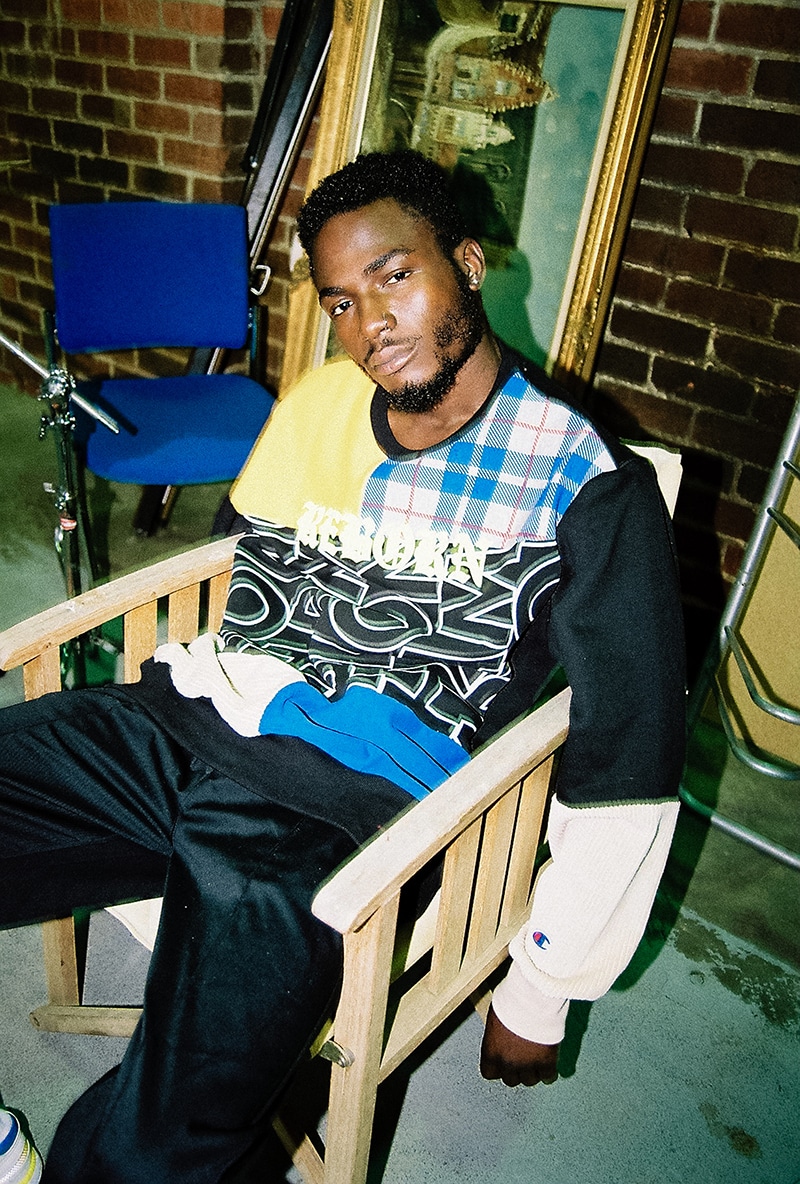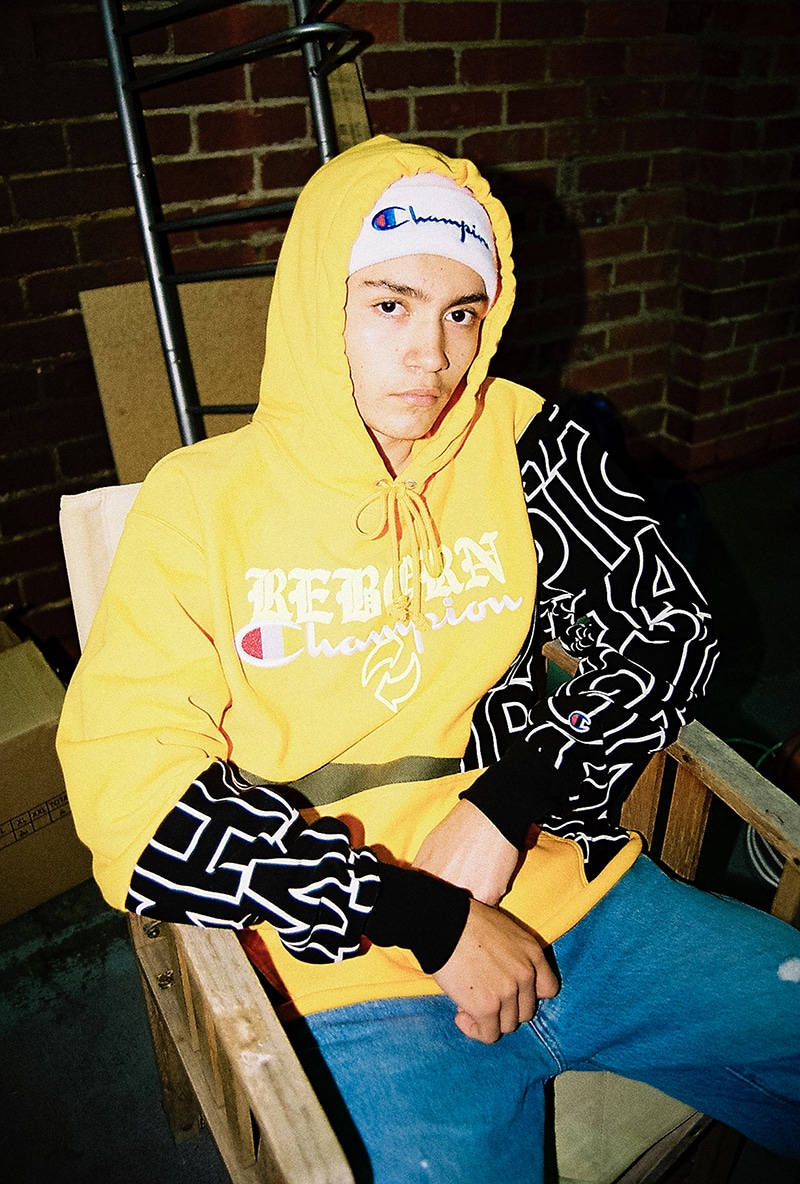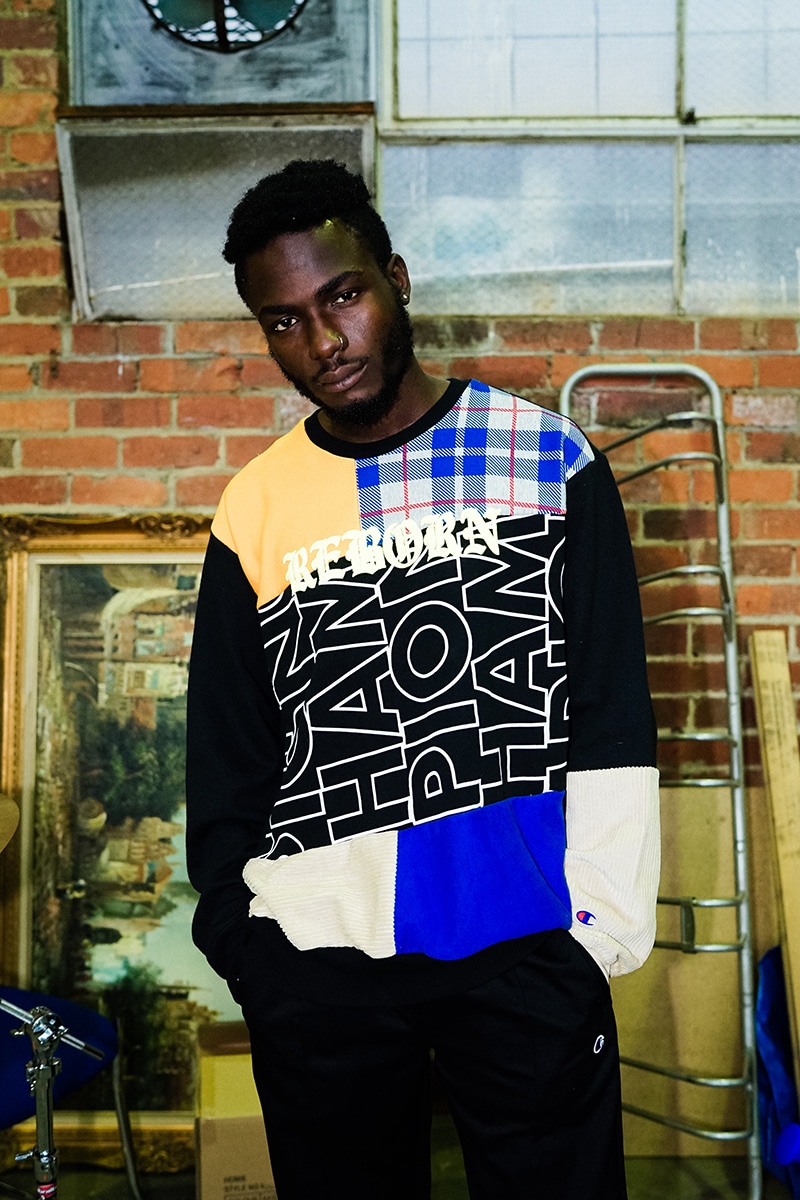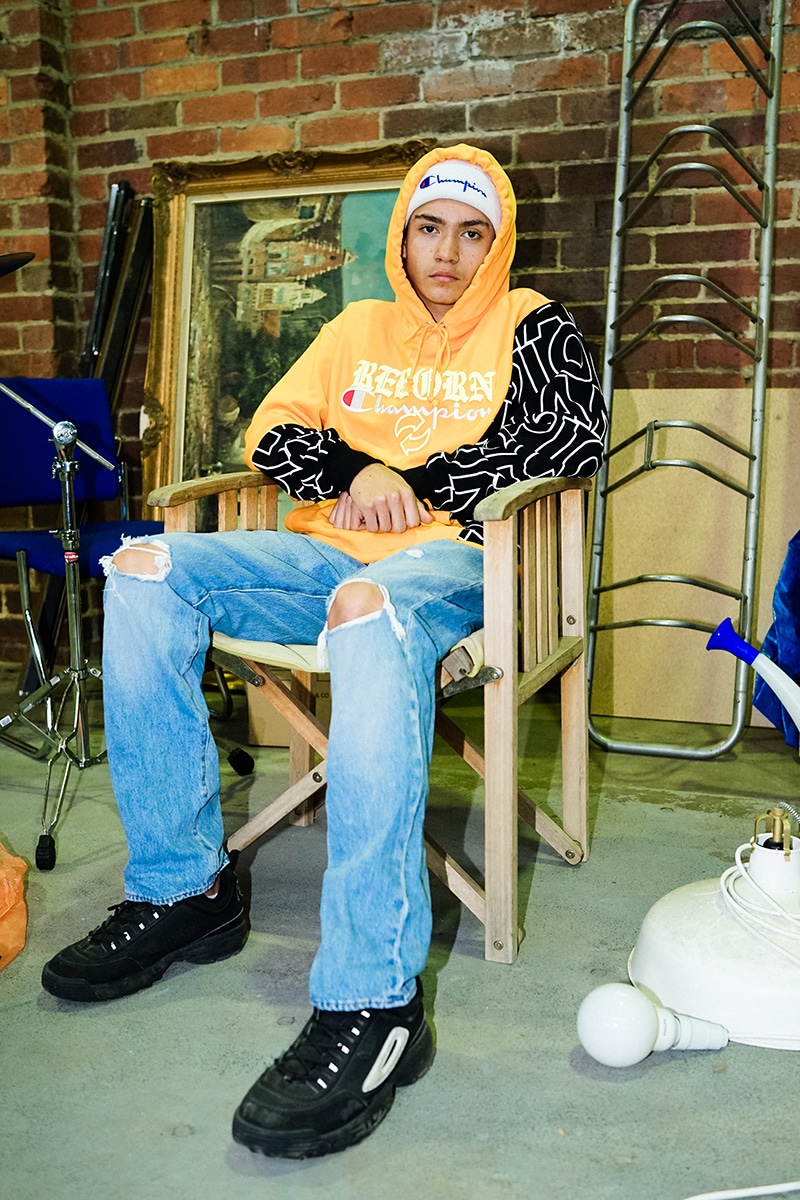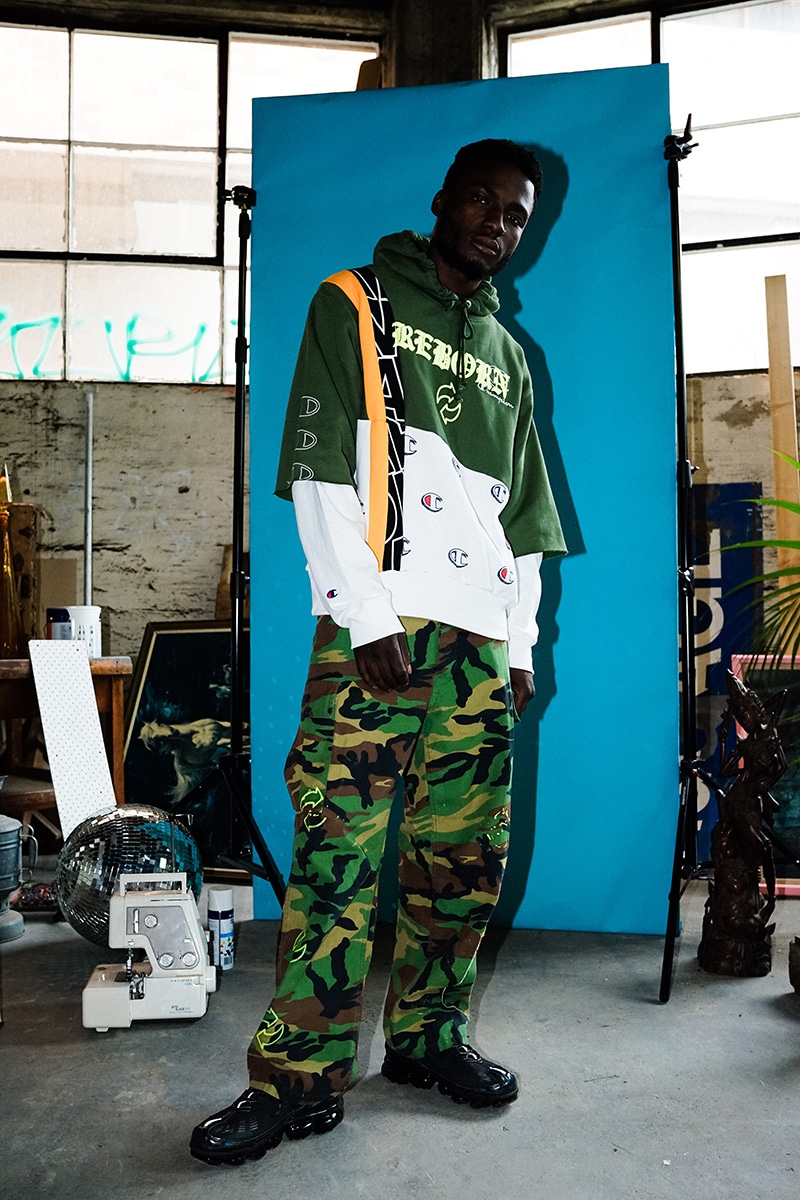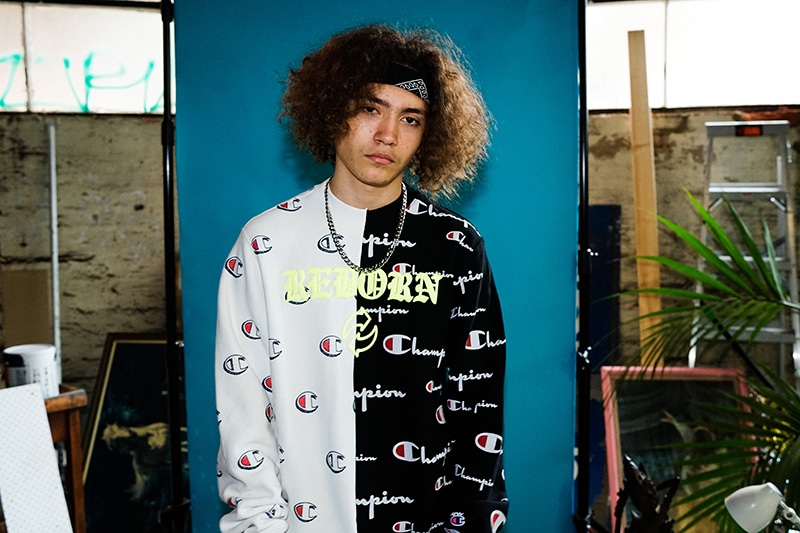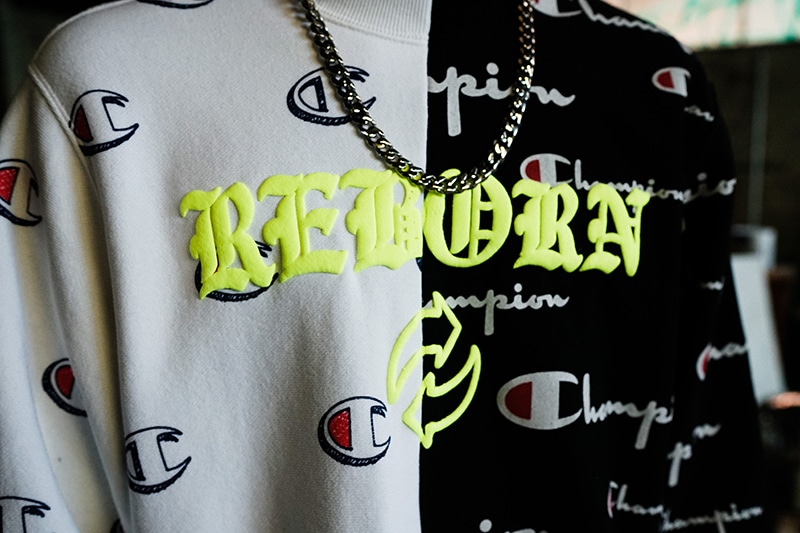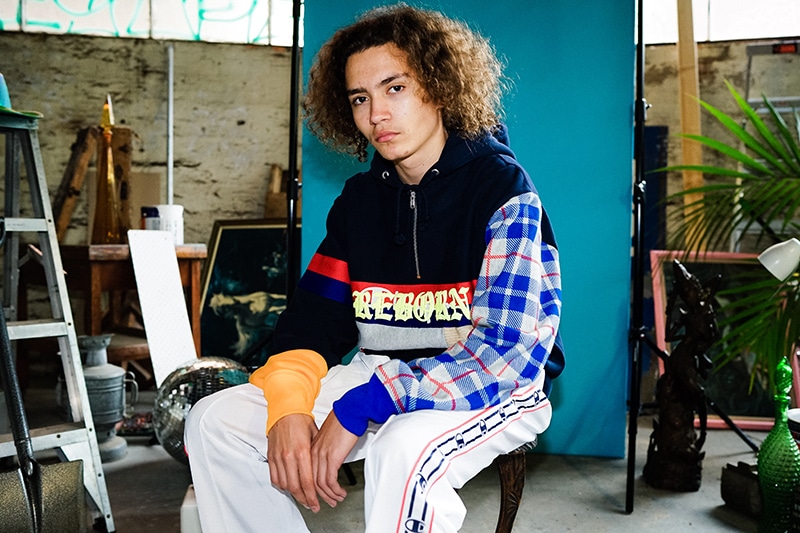 HoMie is thrilled to announce its partnership with global cult label Champion, to make the dreams of all streetwear addicts come true. The partnership sees the revolutionary birth of REBORN x Champion, a progressive capsule that features a limited release of bespoke, upcycled one-off designs.
Keeping true to REBORN's promise of curating ethical fashion and fighting the war on waste, the collection has been skilfully crafted from donated Champion clothing and excess materials. The result? Statement streetwear that is truly one-of-a-kind.
"In sharing our excess sample stock, we're able to continue to reduce our environmental footprint and at the same time support the incredible work that HoMie do during these unprecedented times," says Jo Holding, Divisional Manager of Champion.
"Since day one, it's been very special for us to work with a brand like Champion – for the training and placement opportunities, product partnerships and for the synergy in values as well," says HoMie CEO and Co-Founder Nick Pearce.
The collection is only available for purchase online at www.homie.com.au/rebornbyhomie