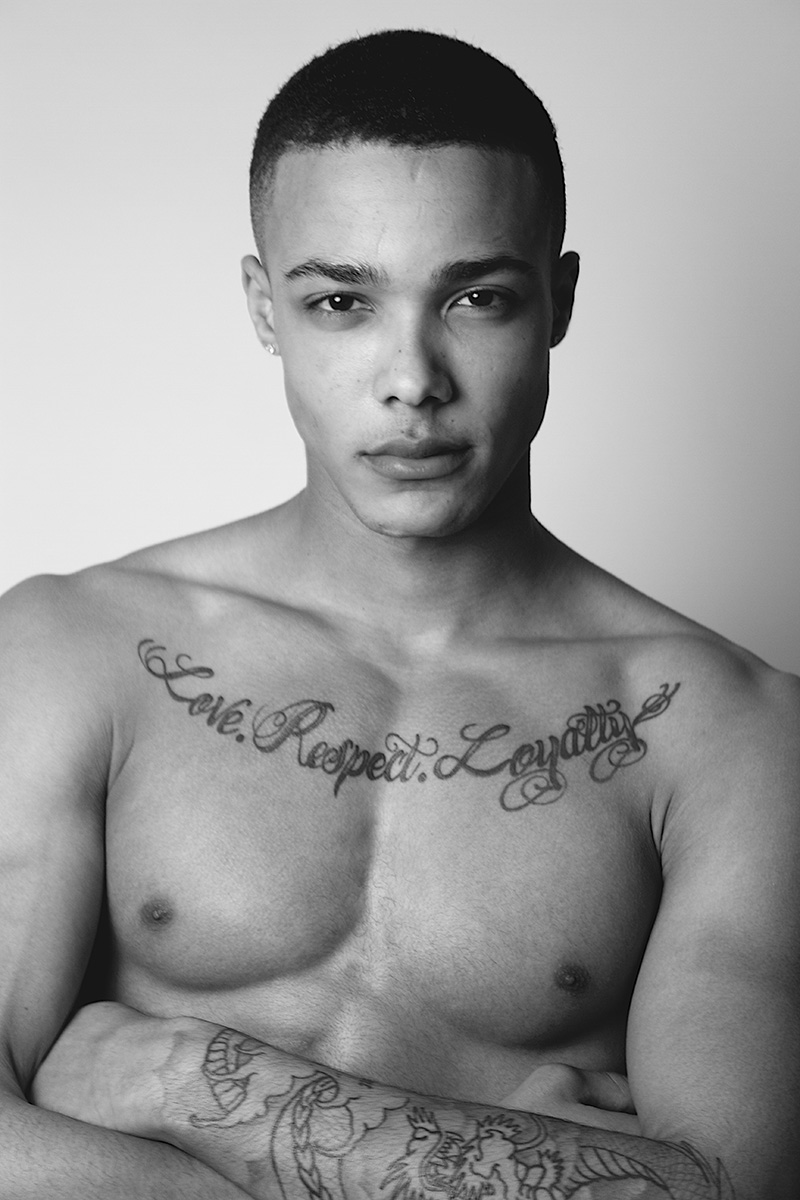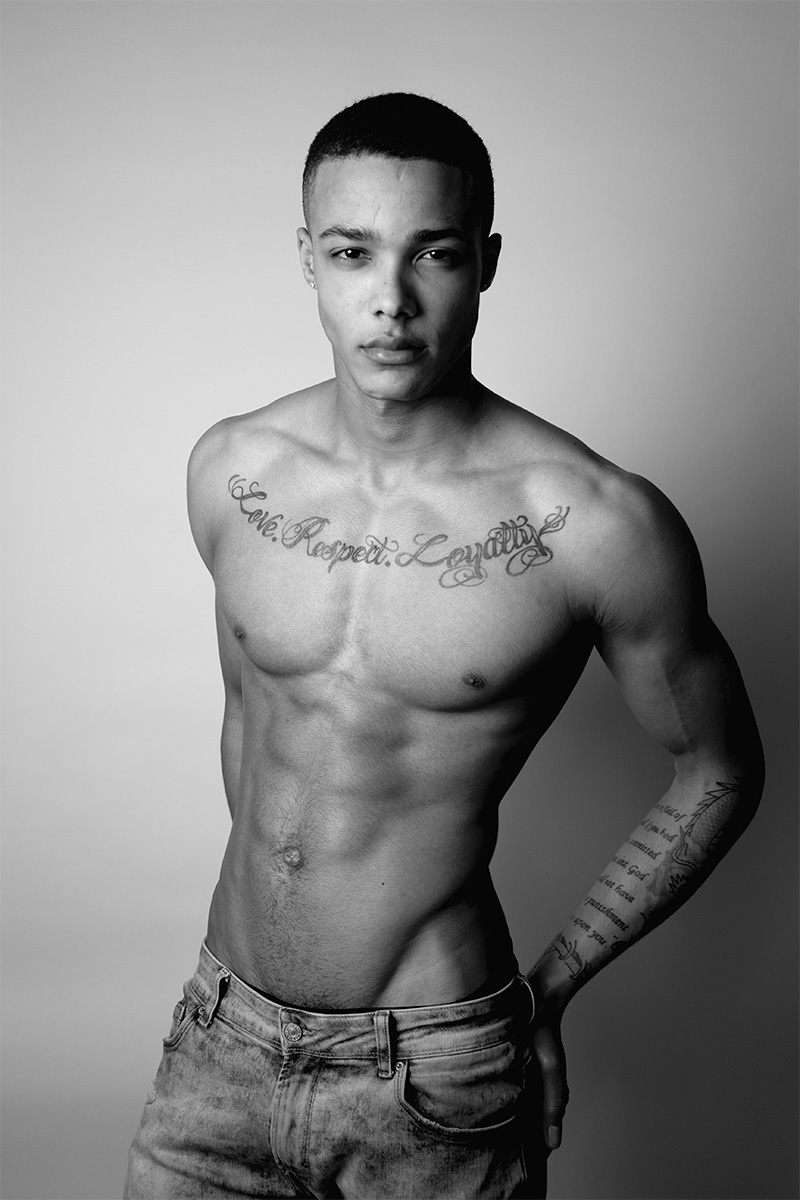 Unsigned's new talent, Josh Bartley, was the find of model scout Cesar Perin. A young man with great integrity – as displayed across his chest in the form of tattoos reading Love, Respect and Loyalty – Josh had never dreamed of becoming a model until that unexpected meeting on a Manchester street.
Fast forward 3 months, and Josh has already shot for Wonderland, Rollacoaster and Attitude and is currently starring in the new Carhartt campaign – this model is on a roll. A favourite on the catwalk at London Collections: Men, Josh has come a long way since his debut show for HOM underwear SS14. Keep your eyes on this rising British star.
Name:  Josh Bartley
Age:   19
Starsign:   Taurus
Hometown:  Nottingham
Best thing about your hometown: The best thing about my home town is the fact that it's so small, basically everyone knows each other
Best thing to do in your hometown:  There's not much to do in Nottingham other than go to the cinemas and out for food – but for me the best thing is the Astroturf at Southglade where everyone goes to play football
How did you get into modeling / where were you scouted:  iI's a crazy story,my friend was bugging me to come out in Manchester, so I agreed and was walking through the city centre, just about to run into a shop to get a new shirt for the night when Cesar Perin from Unsigned MGMT saw my potential and scouted me
Were you interested in fashion before you got into modeling: I have always been interested in fashion, a clean appearance shows a clear mind, but I never thought about becoming a model
Favourite designer/brand: My favourite has to be HOM. It was the first show I did after being introduced to the fashion industry and I have such great memories surrounding this brand
Most loved possession in your wardrobe: Has to be my earrings because of the hardship I know that went into buying them
What's your take on the modeling industry:  I love the modelling industry because of the different people I get to meet on a daily basis and the brands I get chosen to represent
What are you most looking forward to doing being a model: Meeting some of the greatest models out there
Who do you most want to model for: I would love to become the body of Calvin Klein underwear
Who are your favourite models?  Sean O'Pry, Matthew Terry, Lewis Grieve
Fashion week survival tip: Always have a stress ball with you – travelling to 6 castings a day raises the blood level
Most played tune on your iPod: Foxes the Monster
Worst job you've ever had: Has got to be a hair job I did at the London Fashion College – my hair wasn't the way I usually have it and I had to wait 3 weeks for it to grow out again!
Best job you've ever had: Has to be starring in the latest campaign for Carhartt. I got to appear in a short fashion film and my face is plastered all over Paris right now – pretty wild
What do you like to do when you're in London: I have friends in London that I've met through modelling and old friends that have moved to London that I enjoy catching up with – we always have a blast
What's the most spontaneous thing you've ever done: I once built and slept overnight in an igloo in my friends garden, we packed toy boxes with snow in order to make snow bricks – obviously many years ago now 😉
Photos by Cesar Perin.