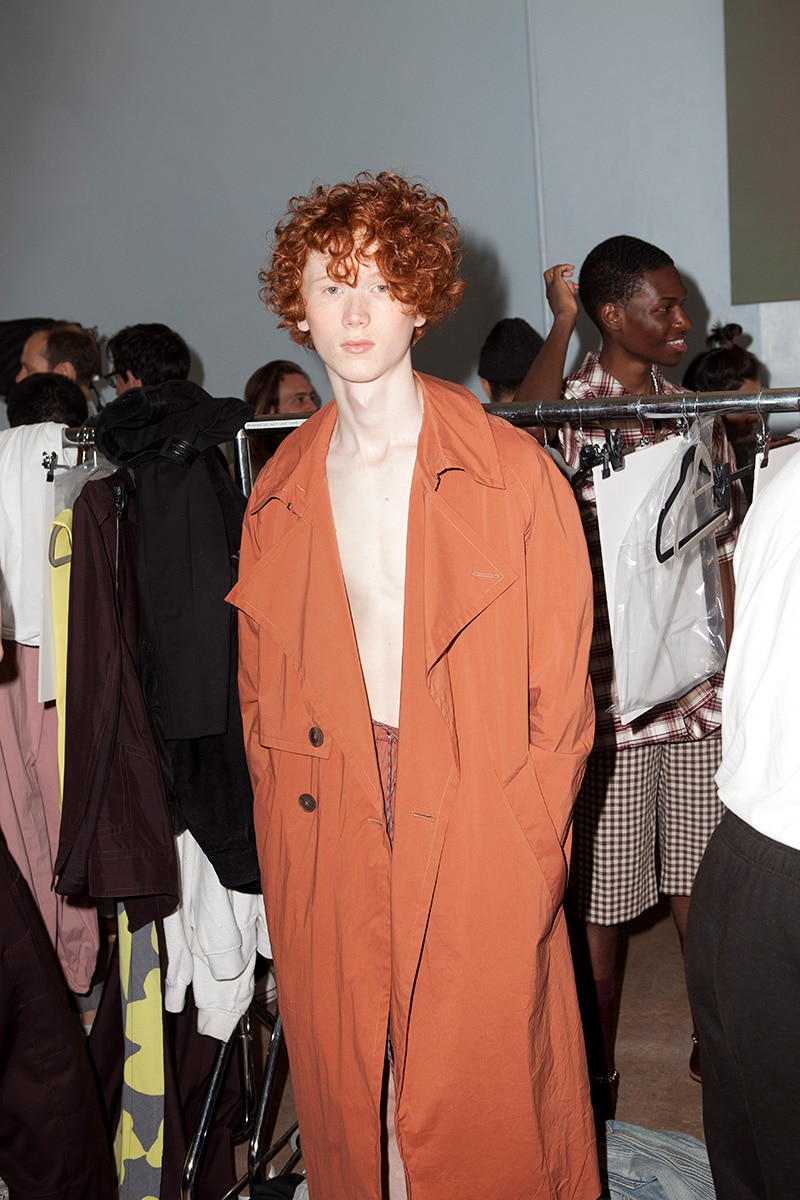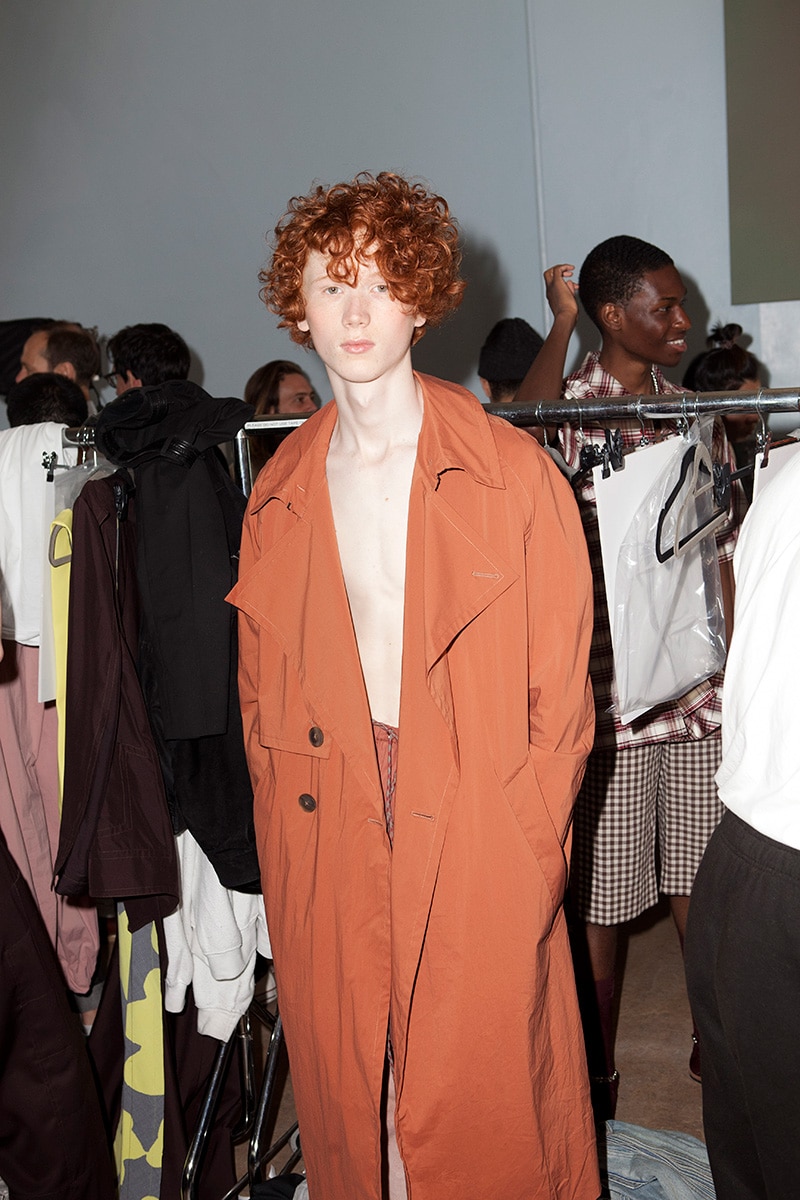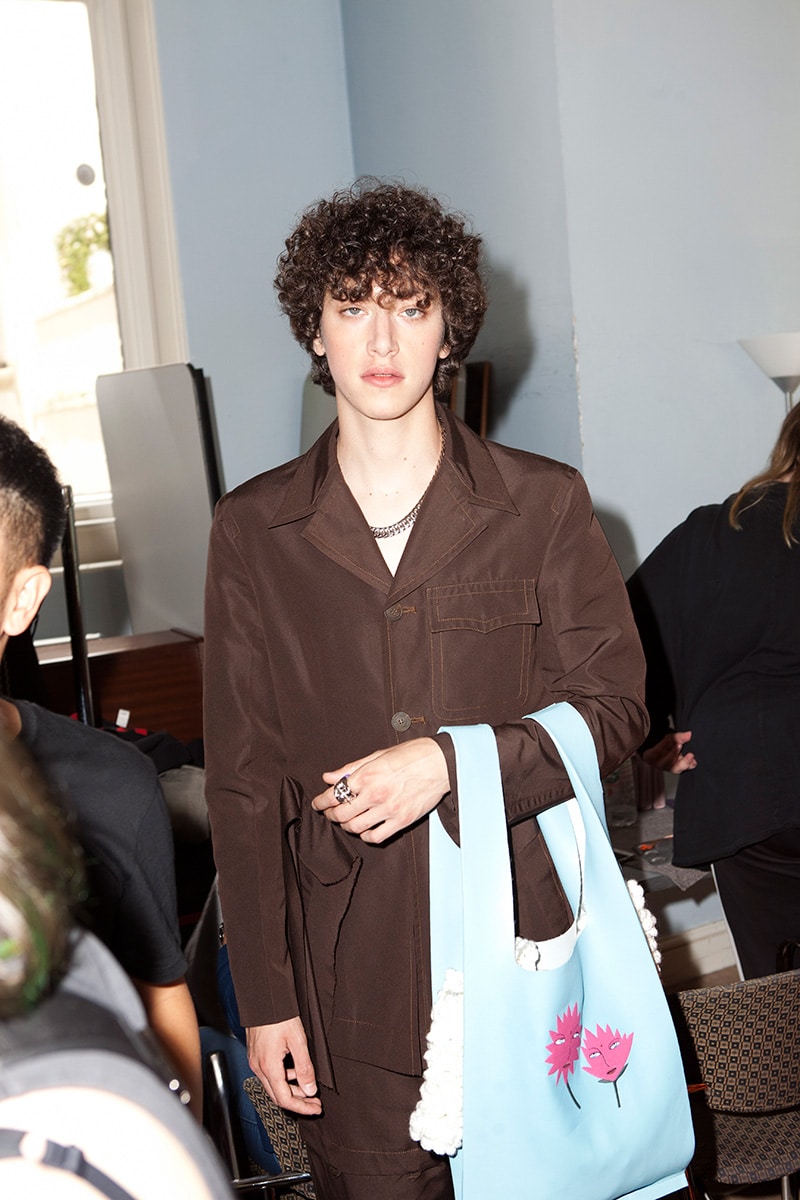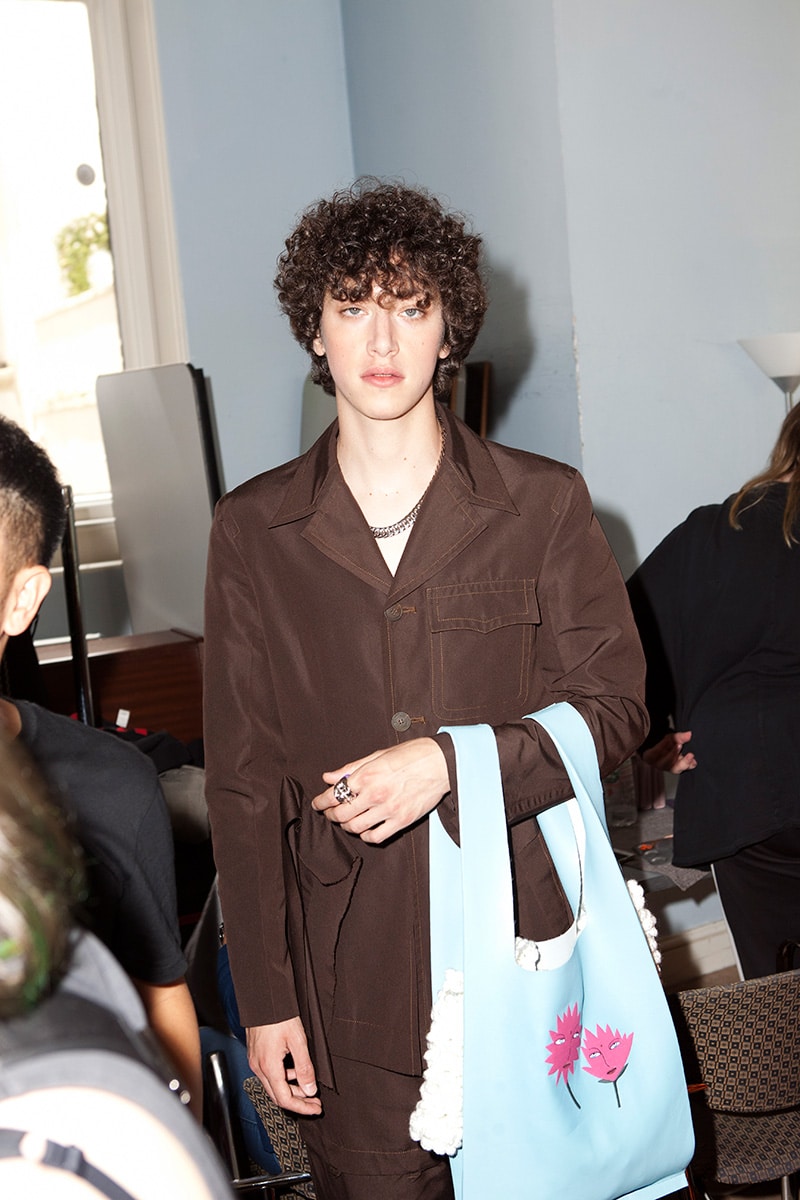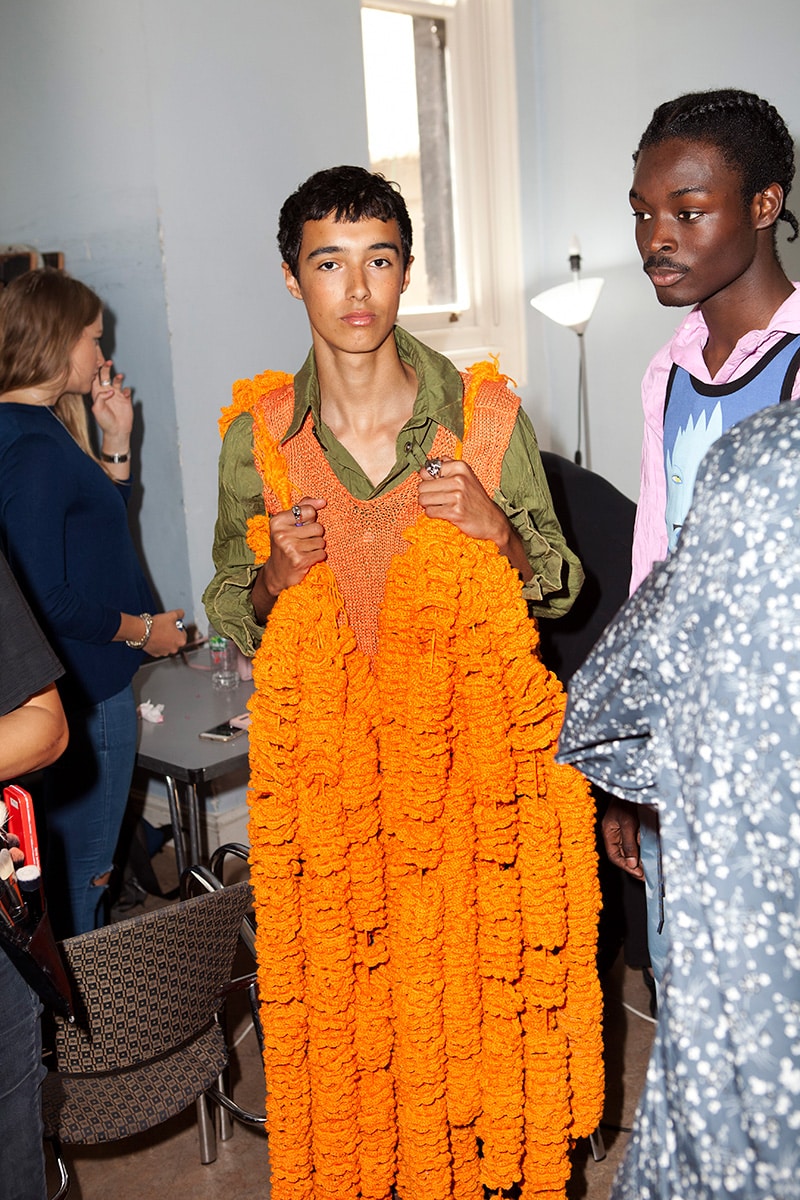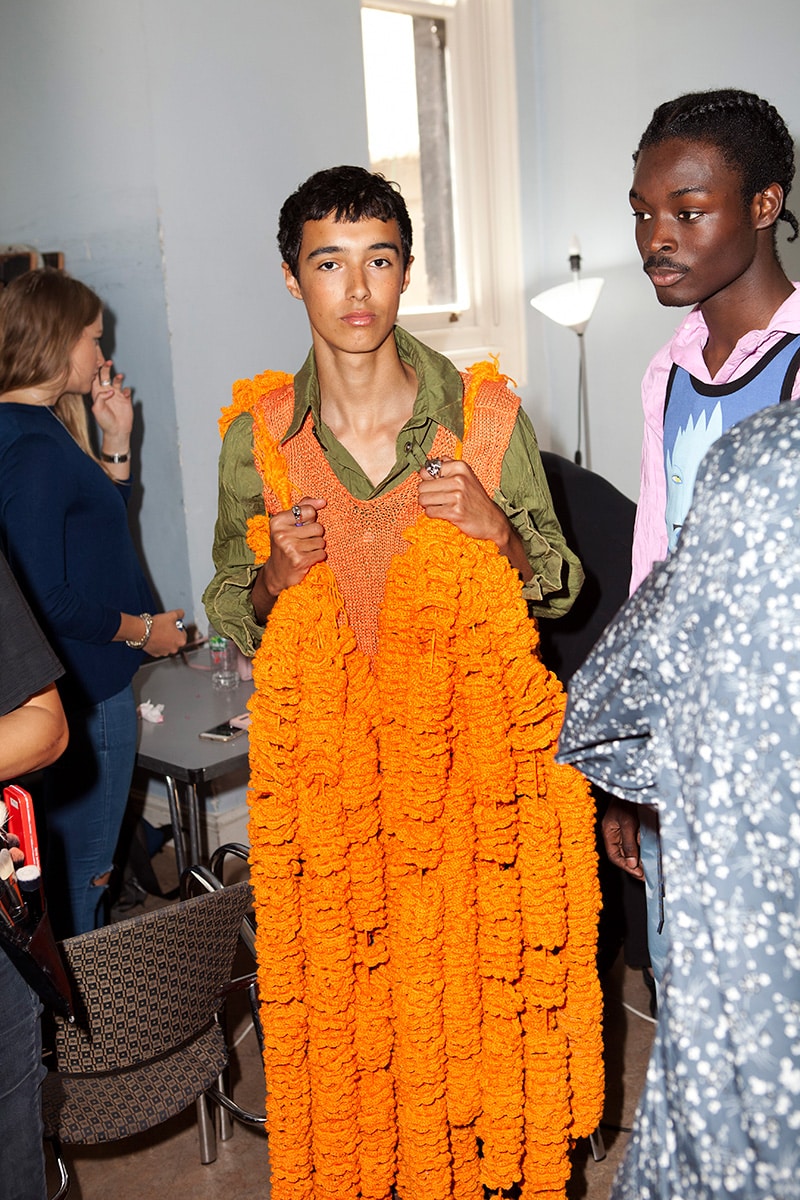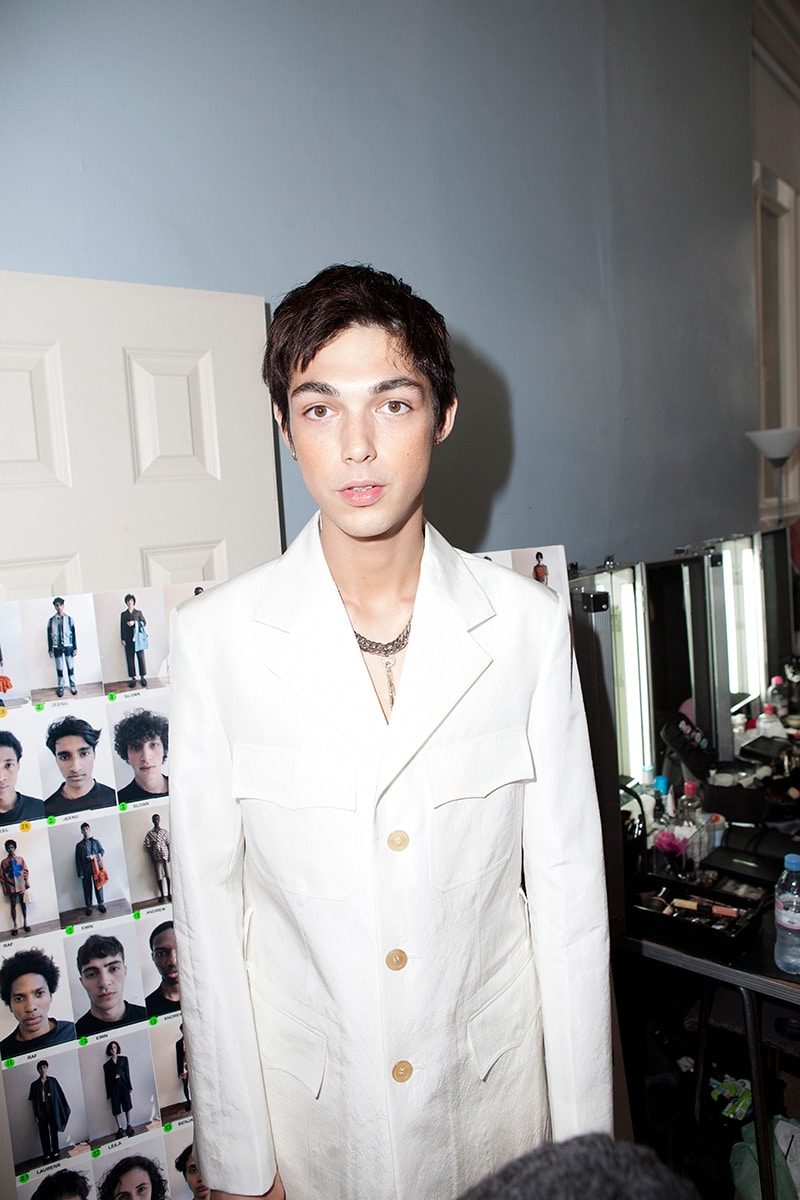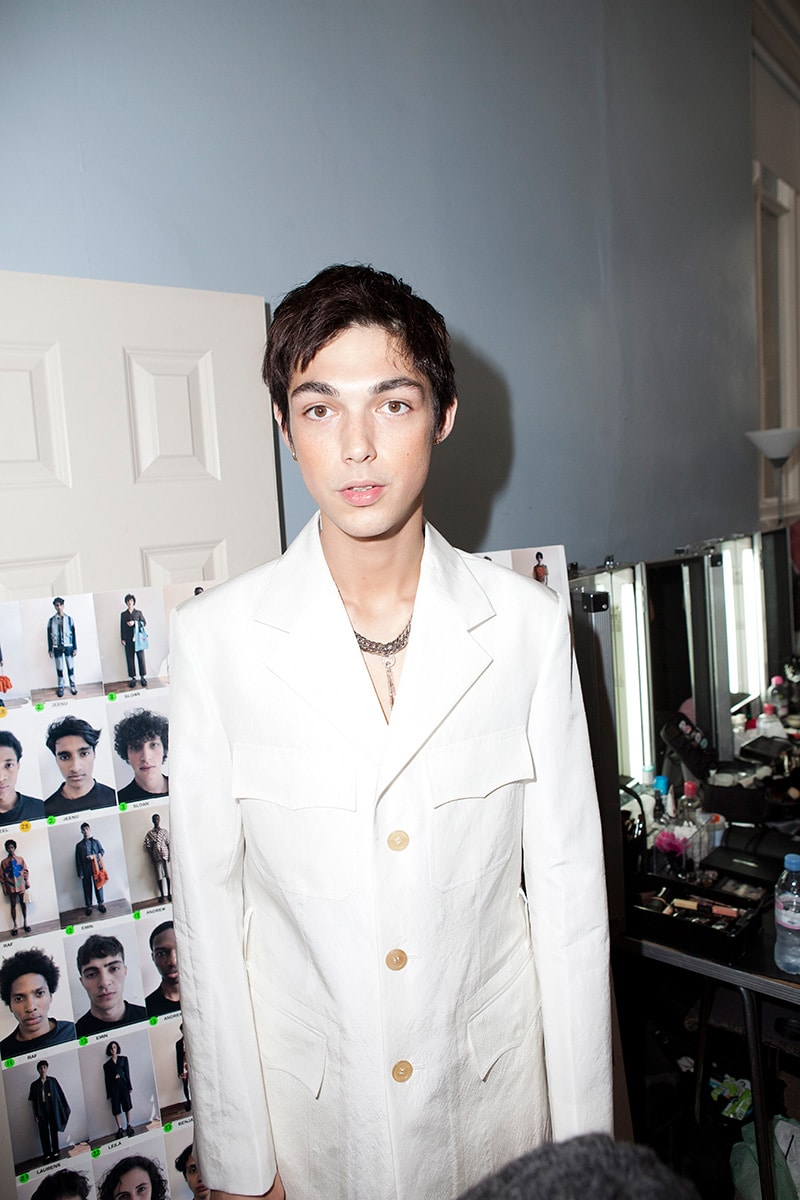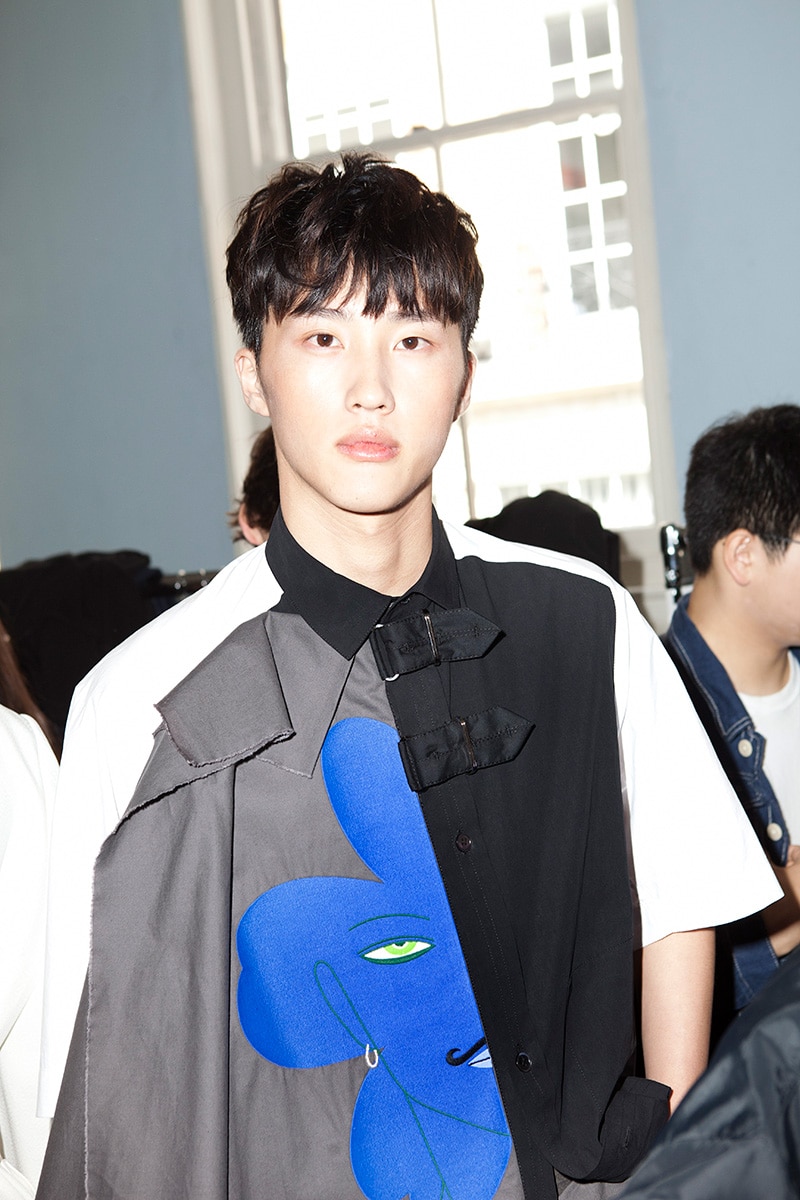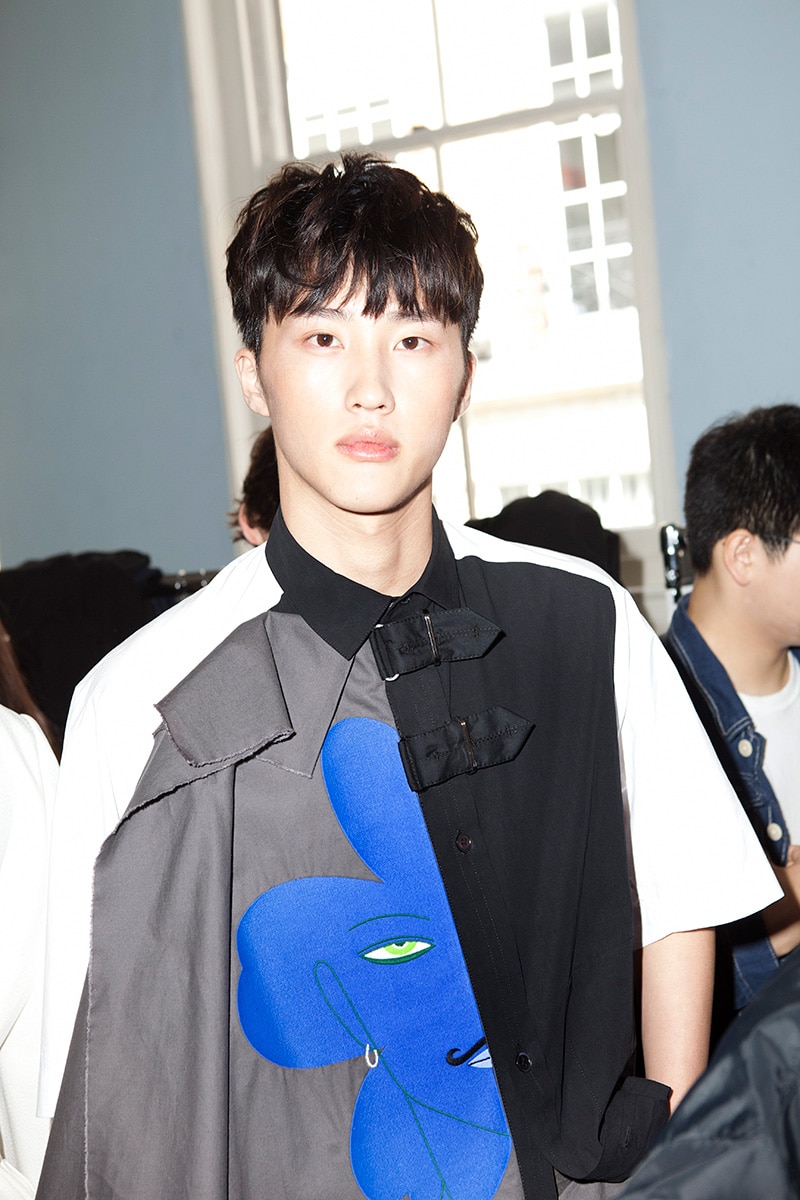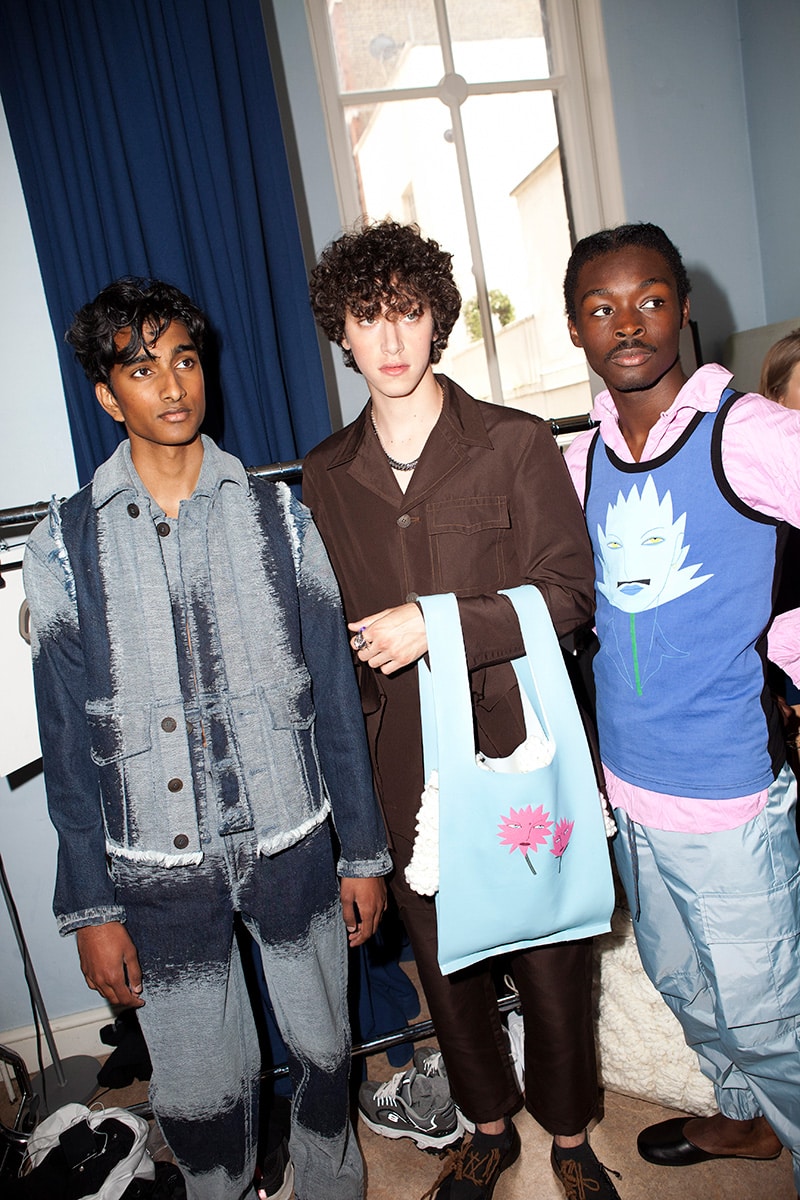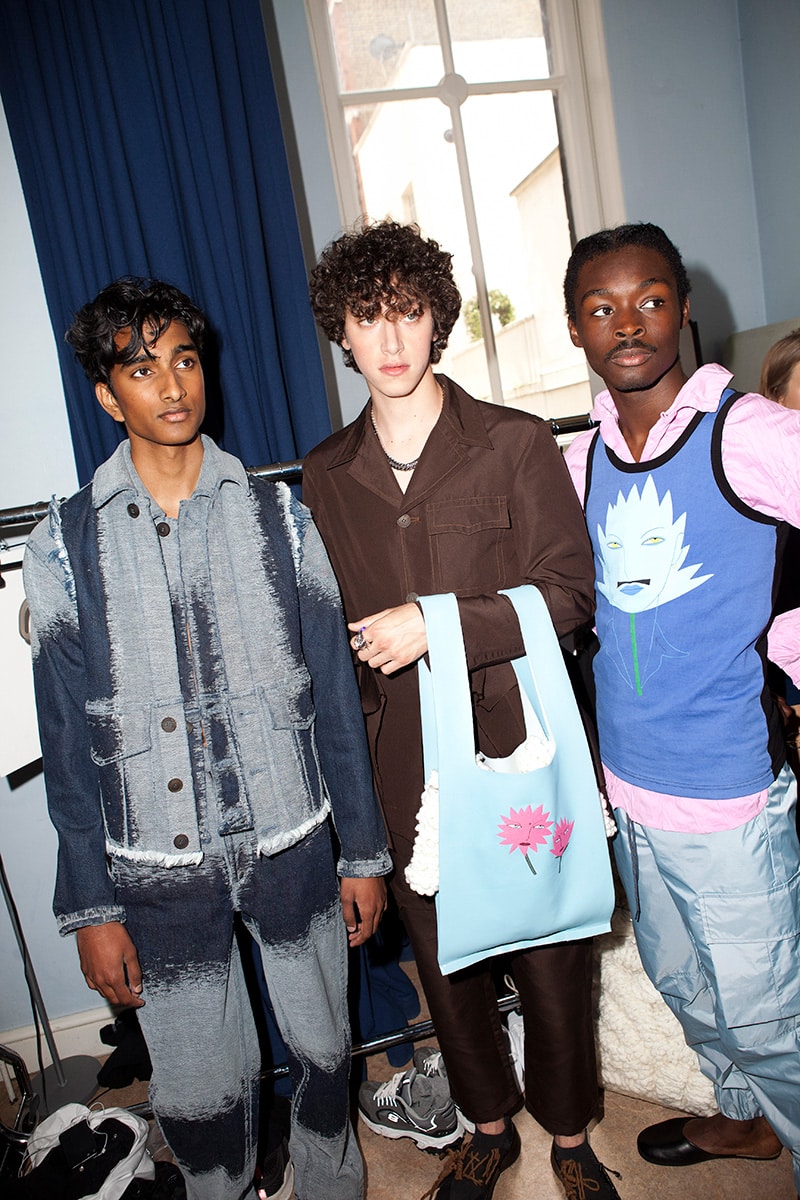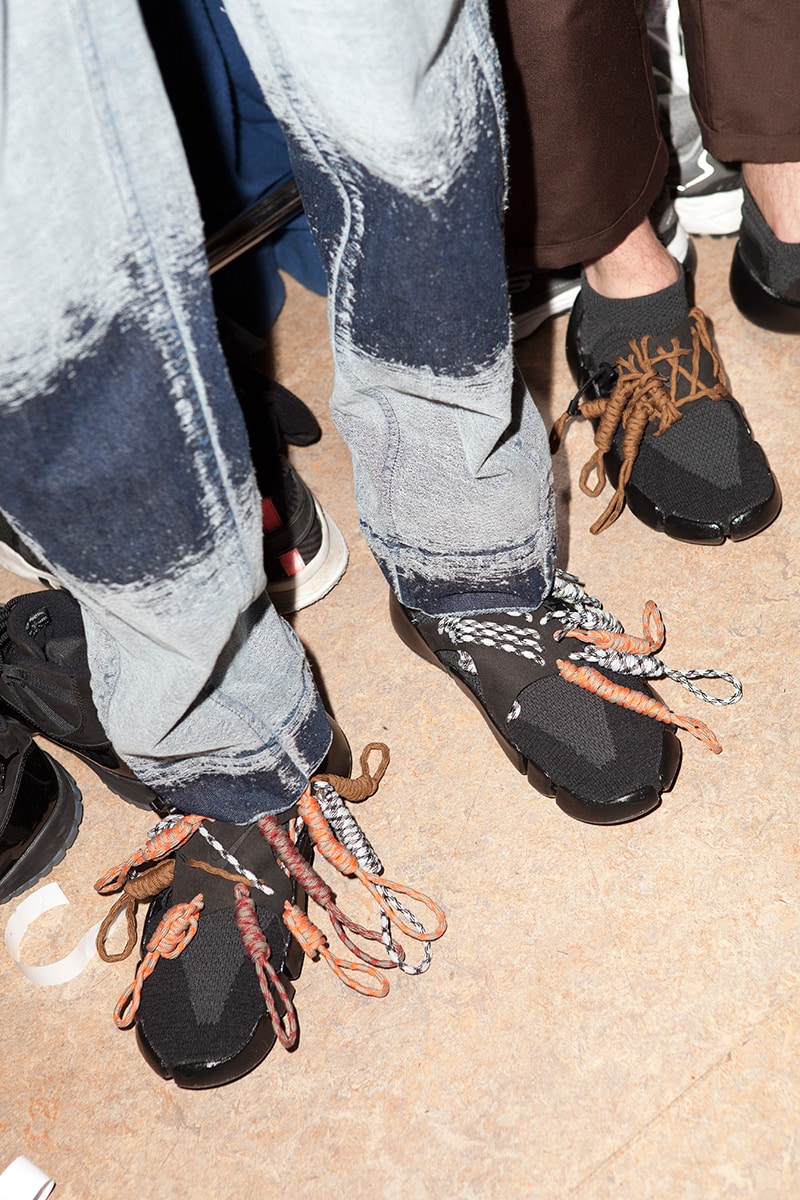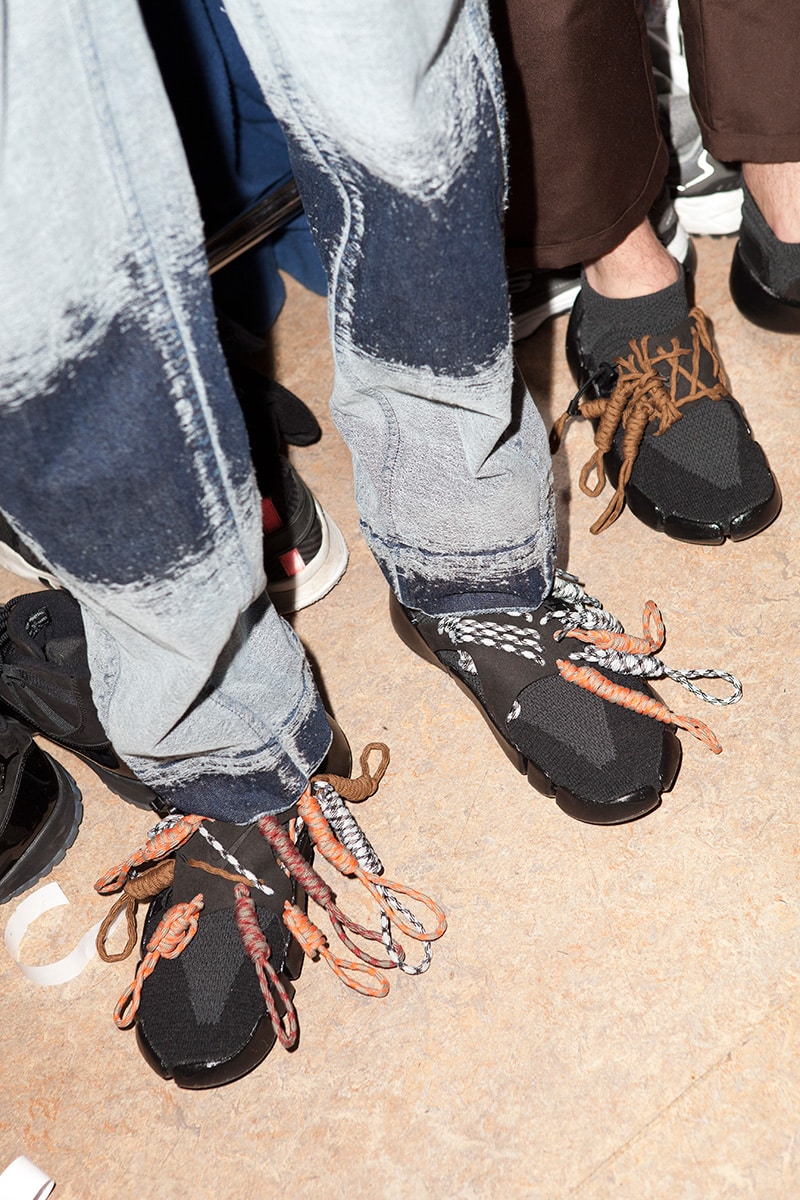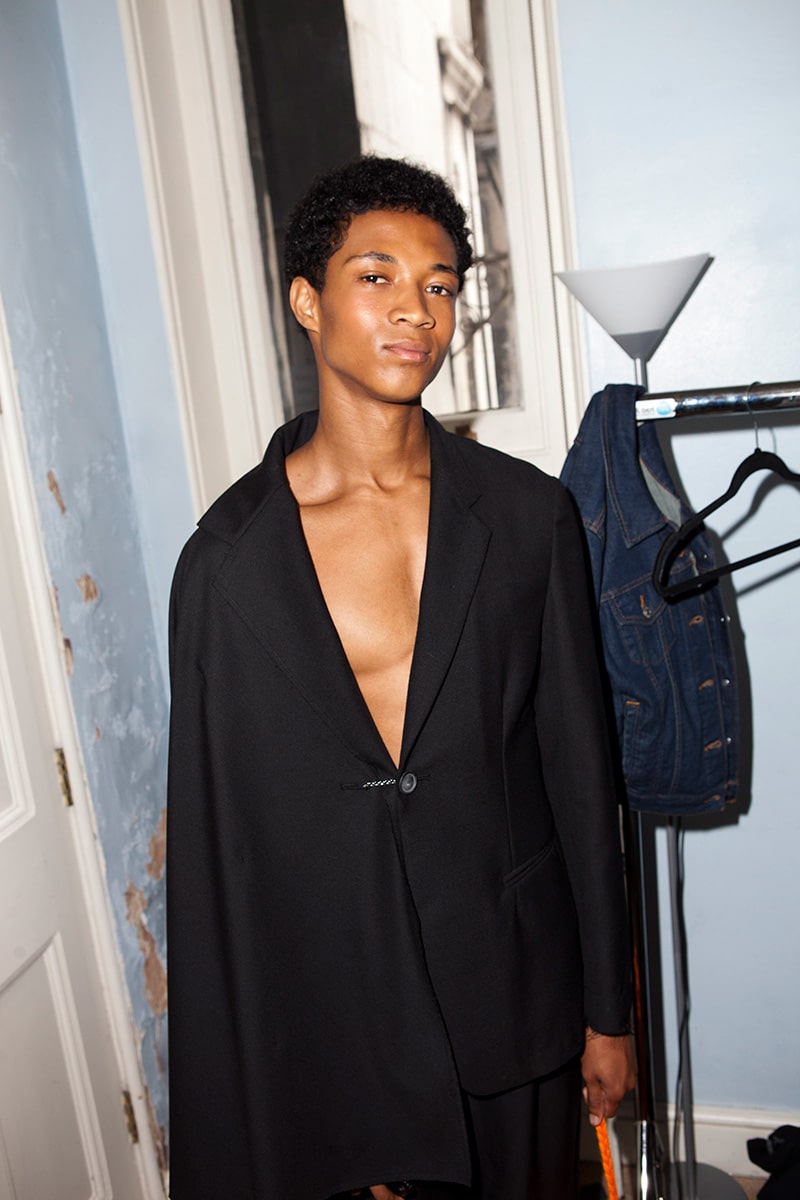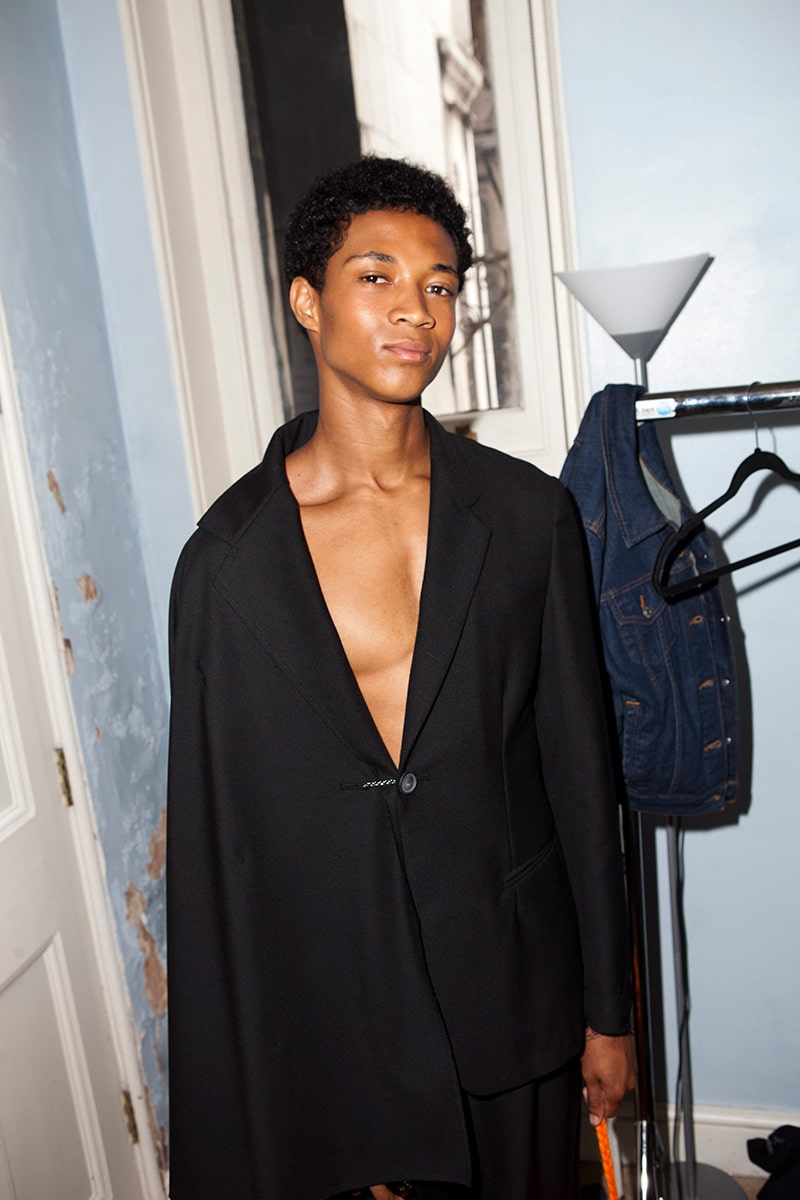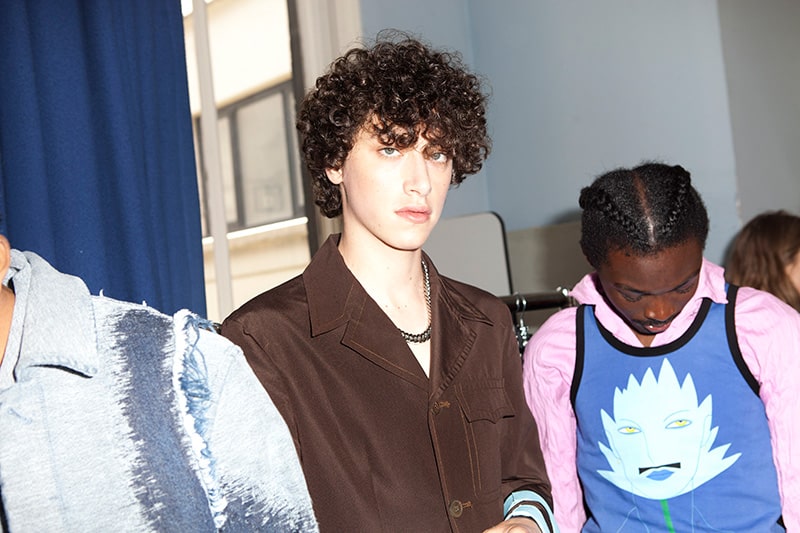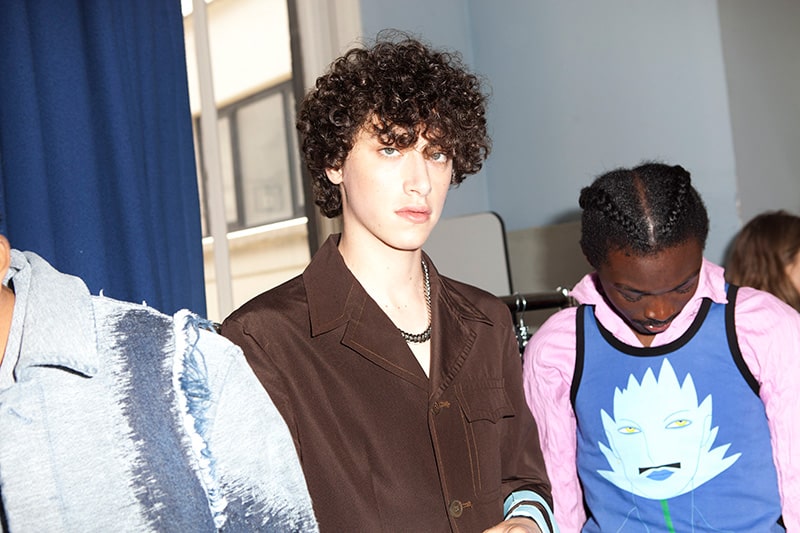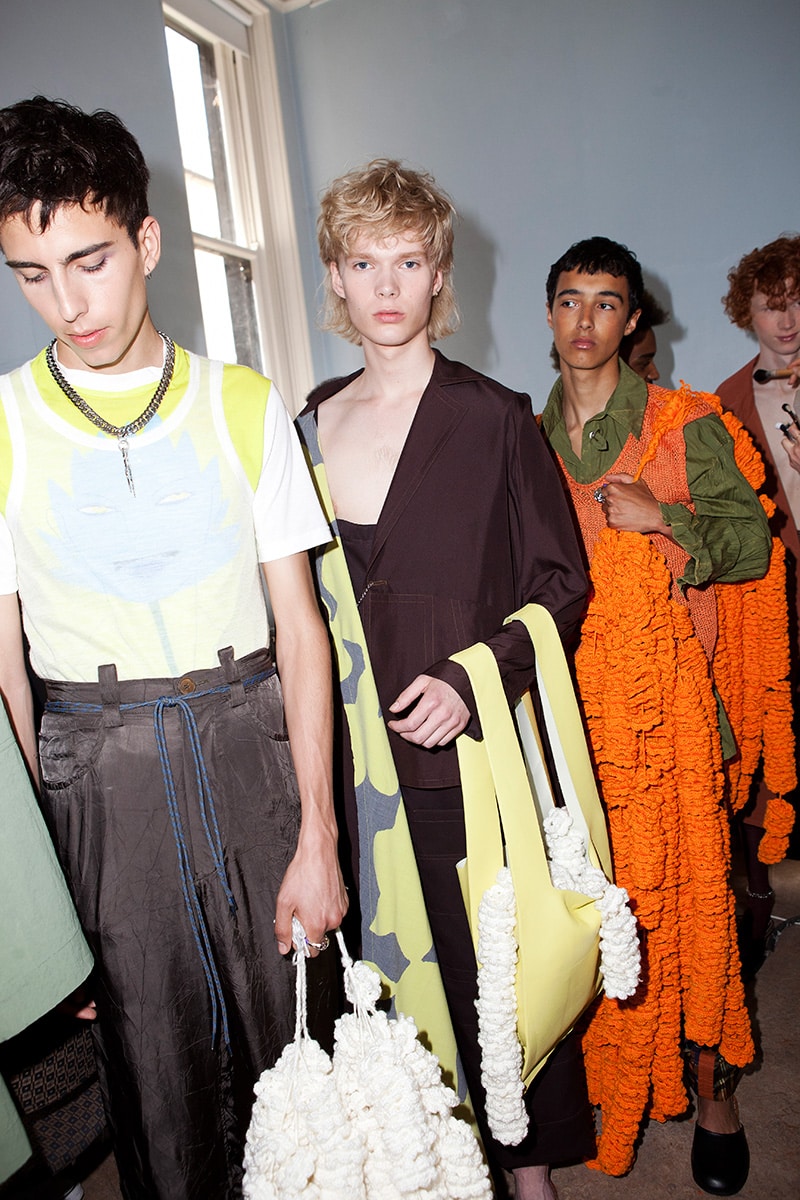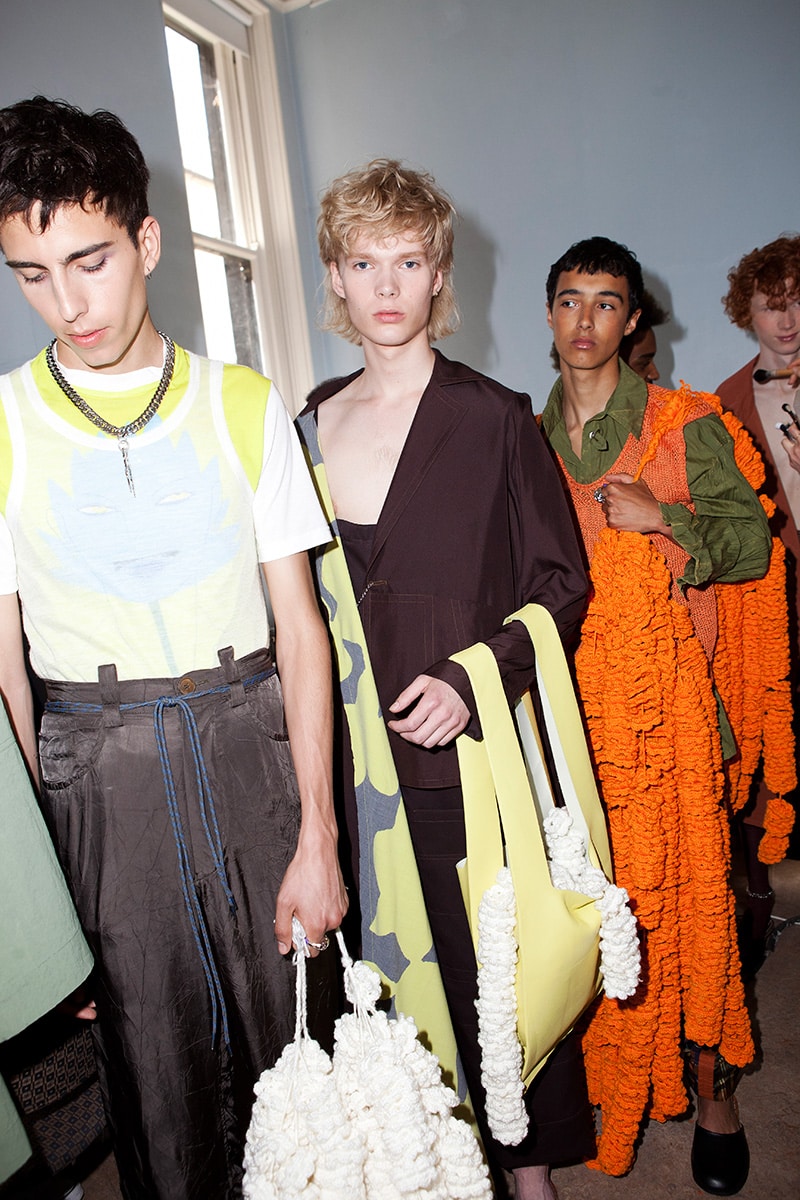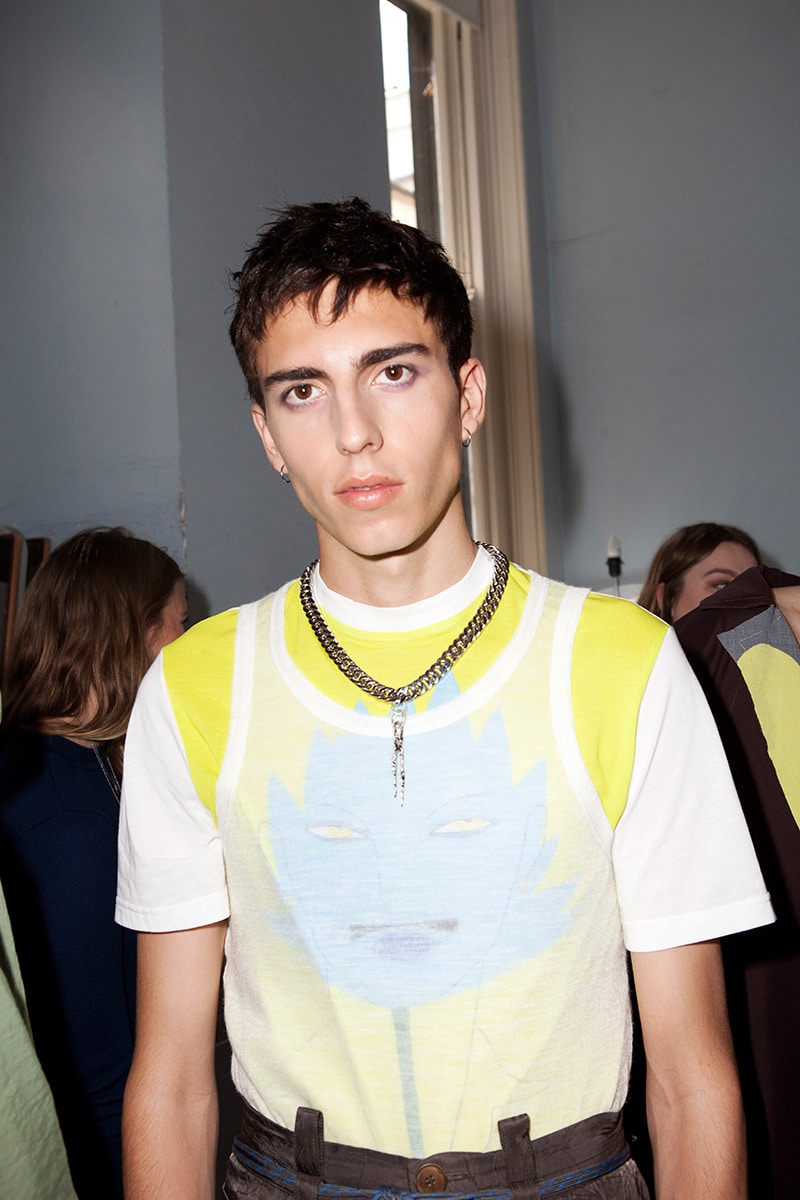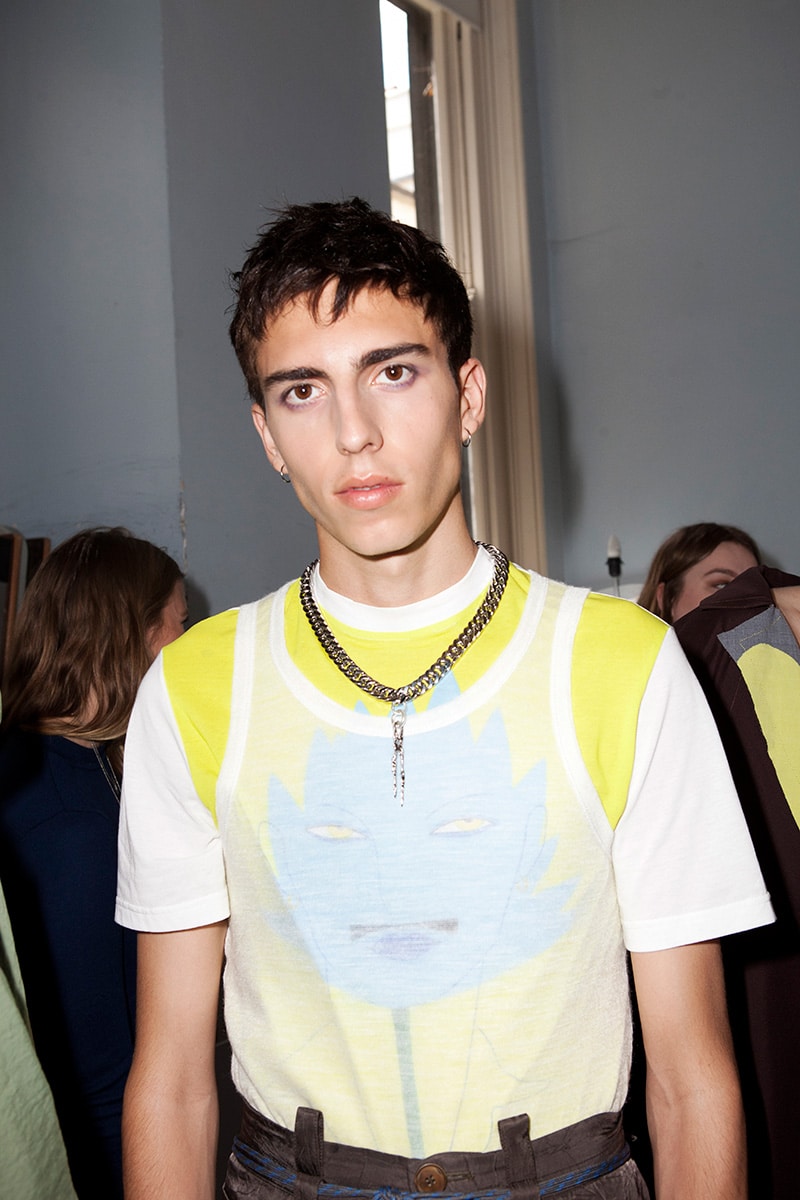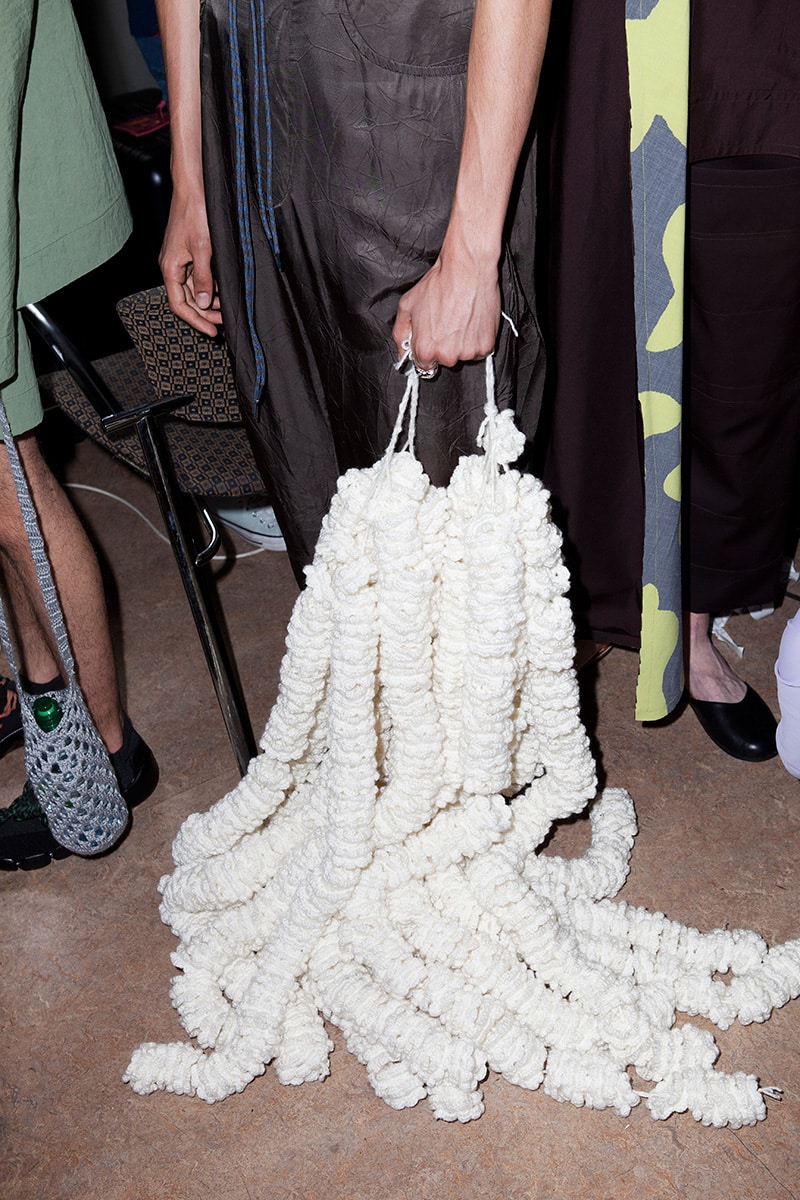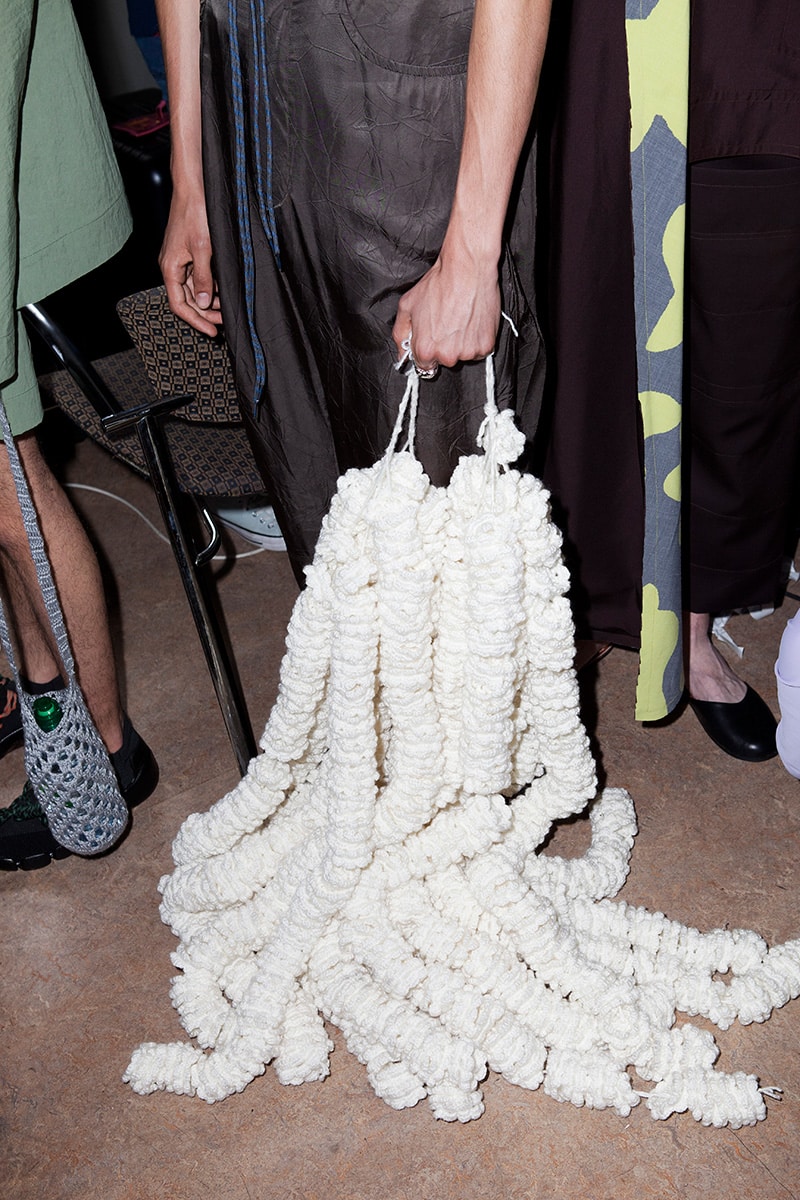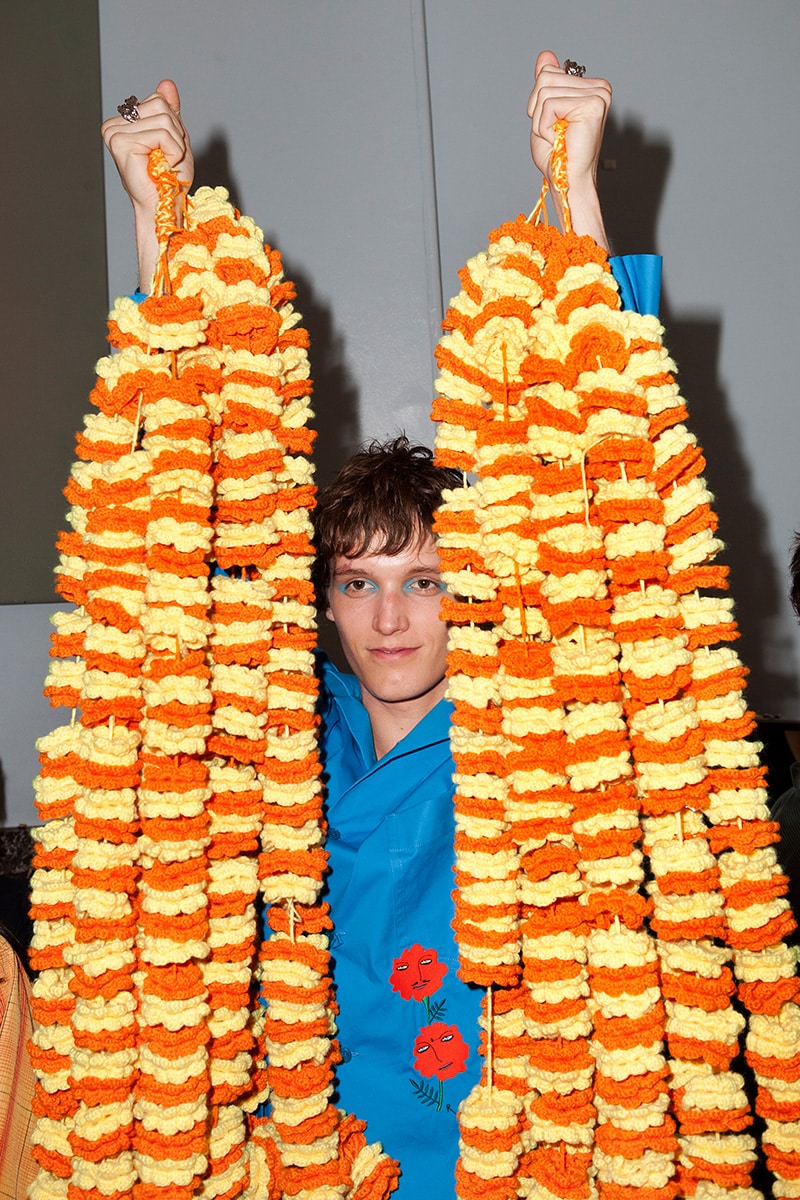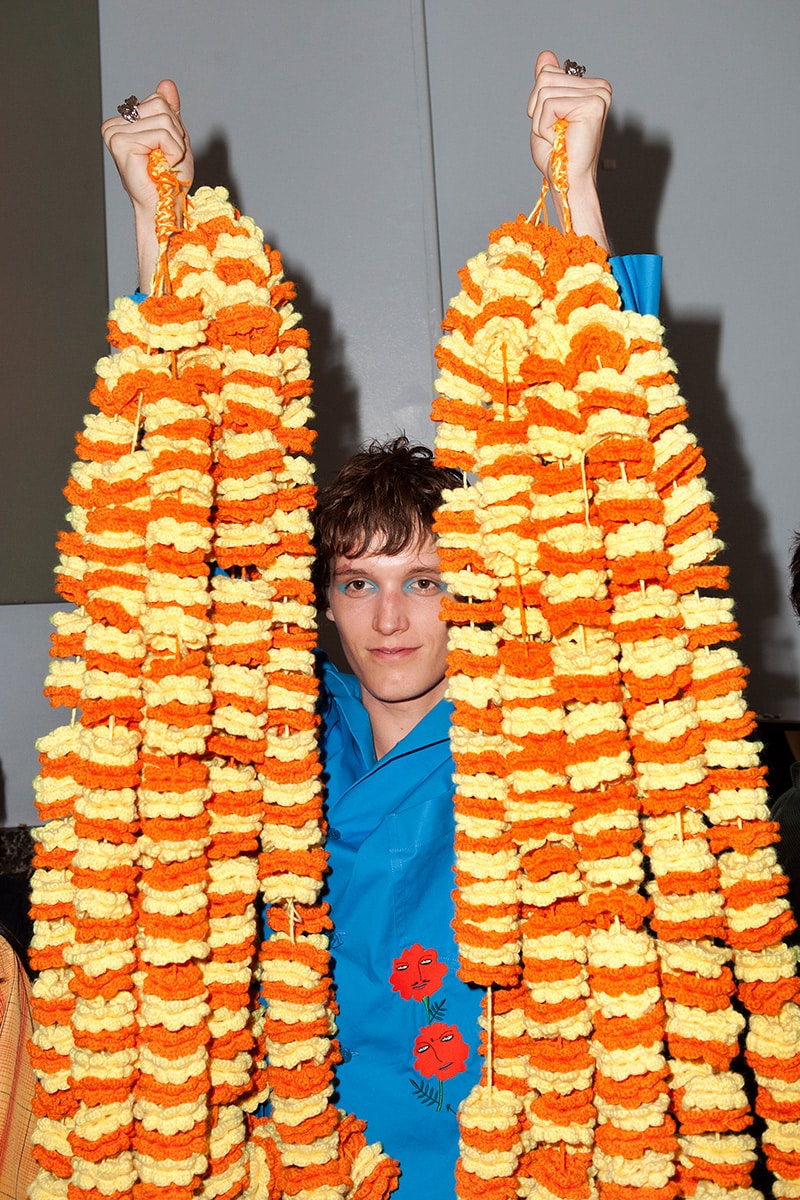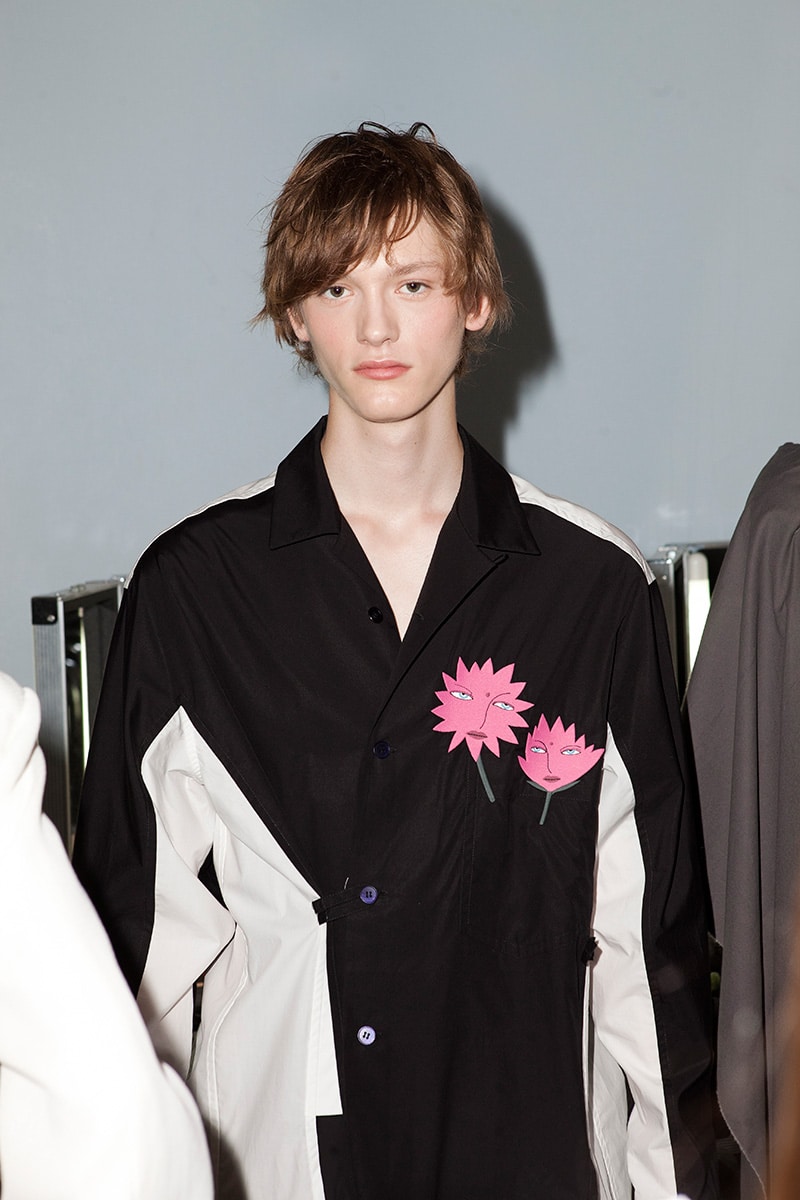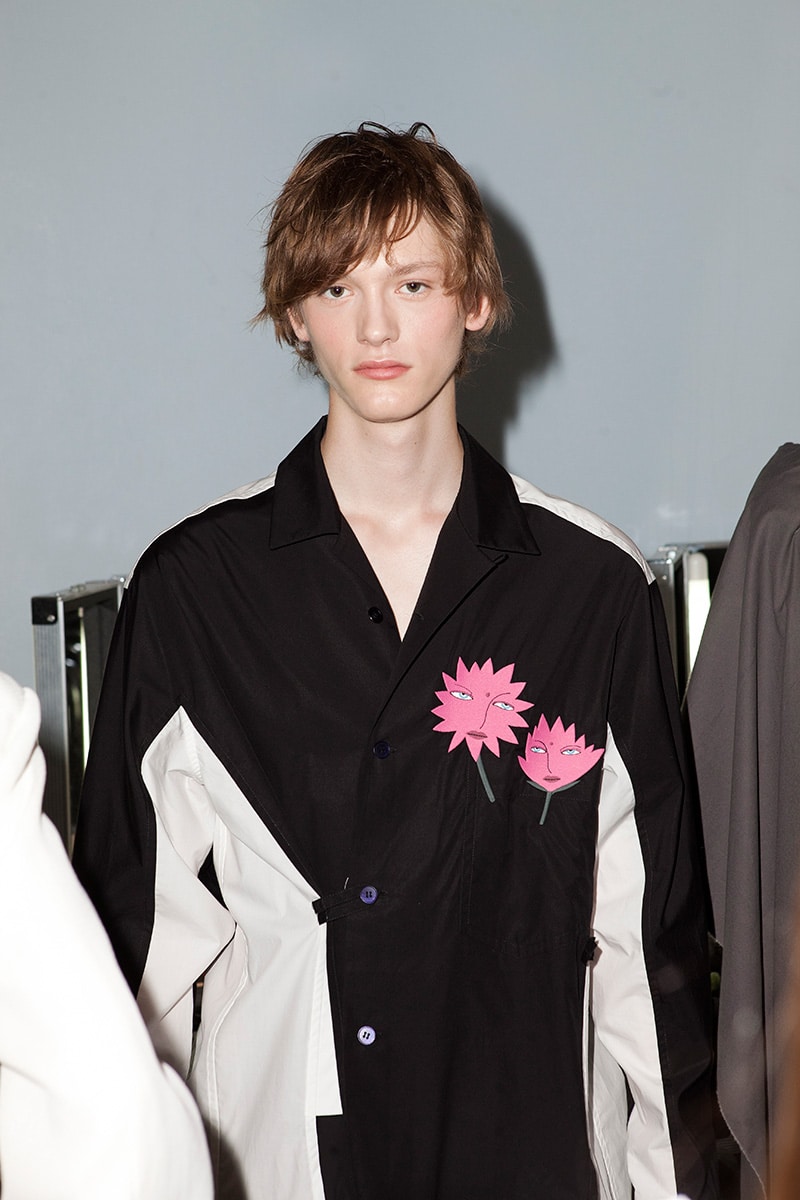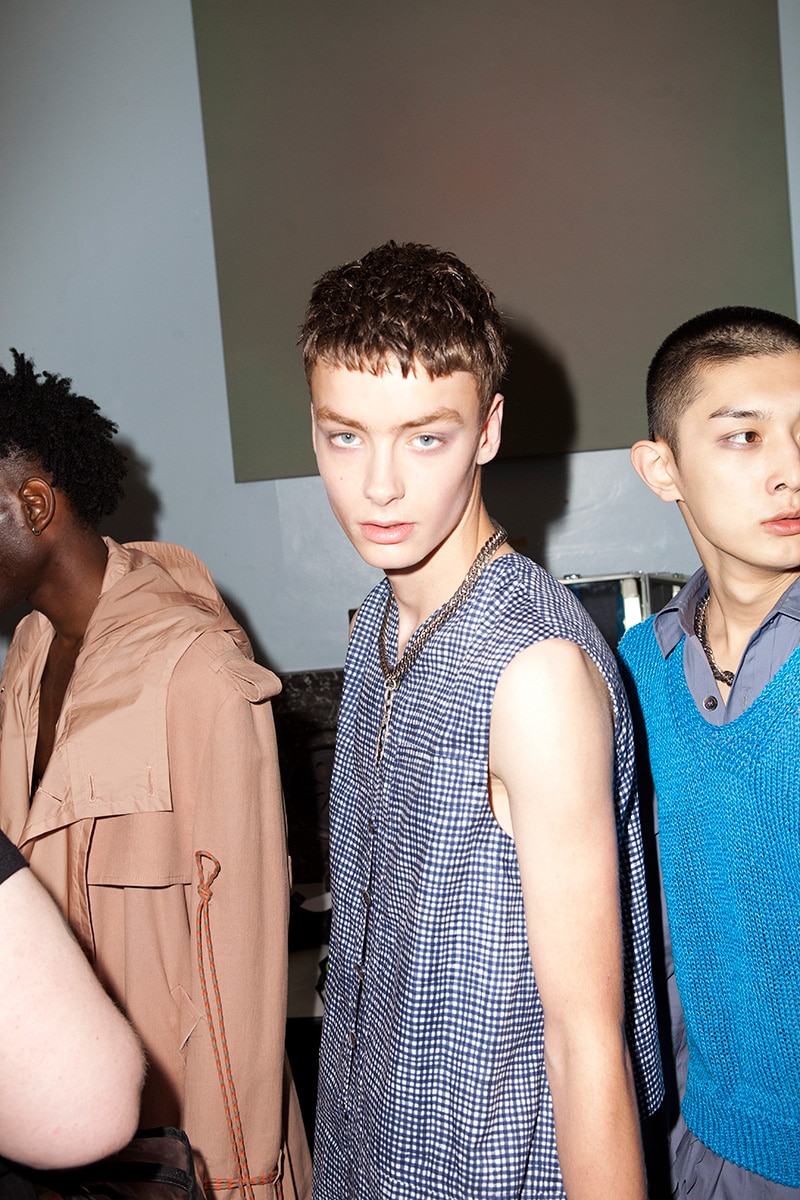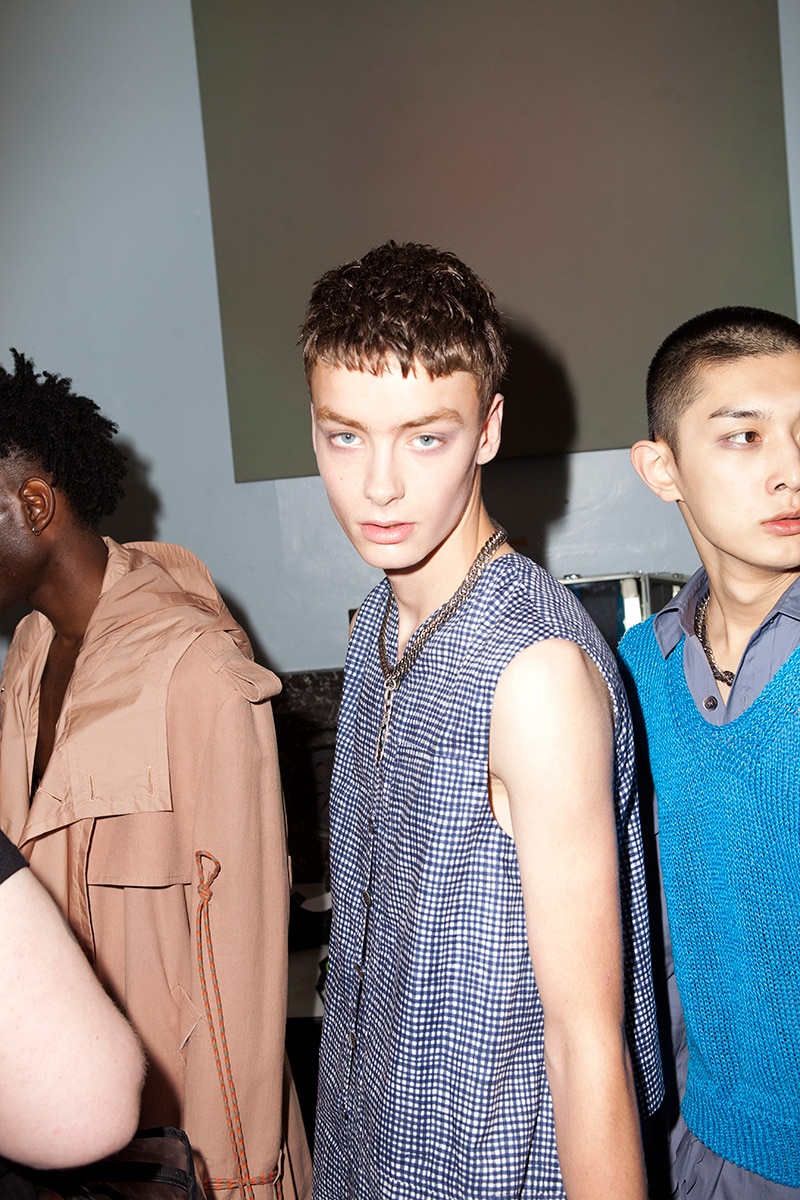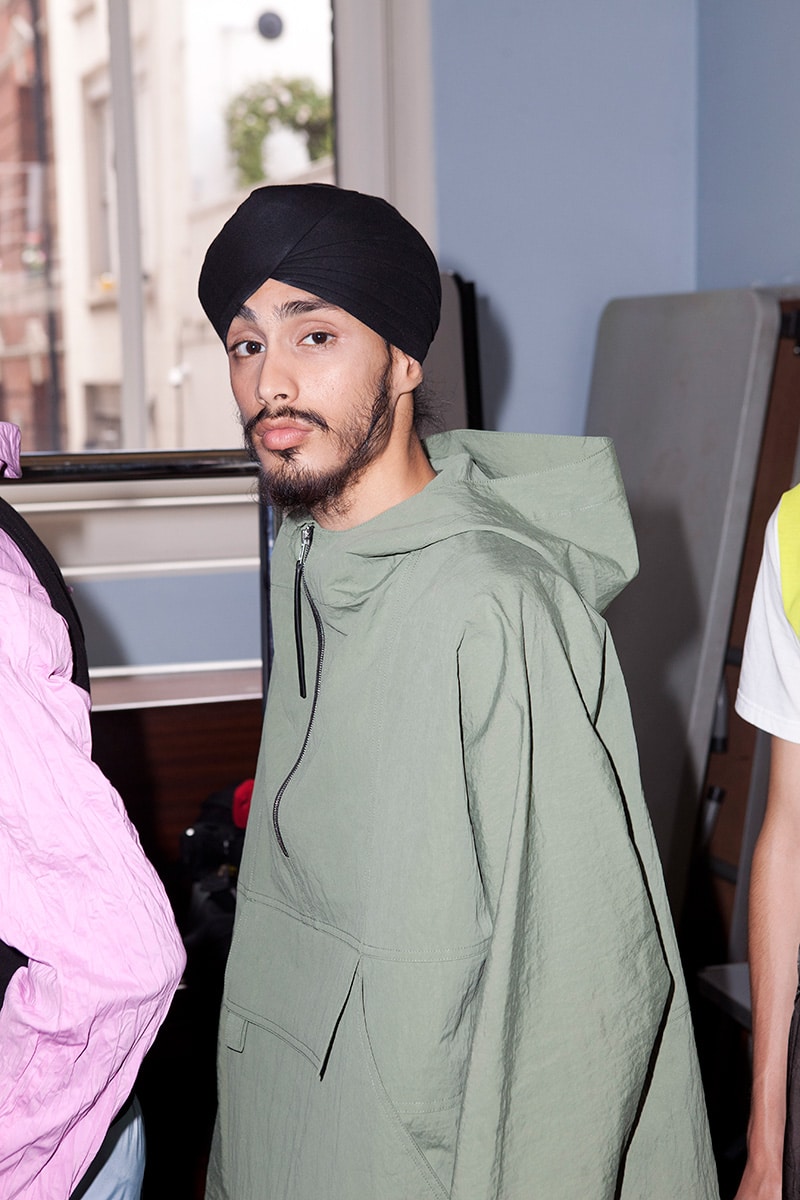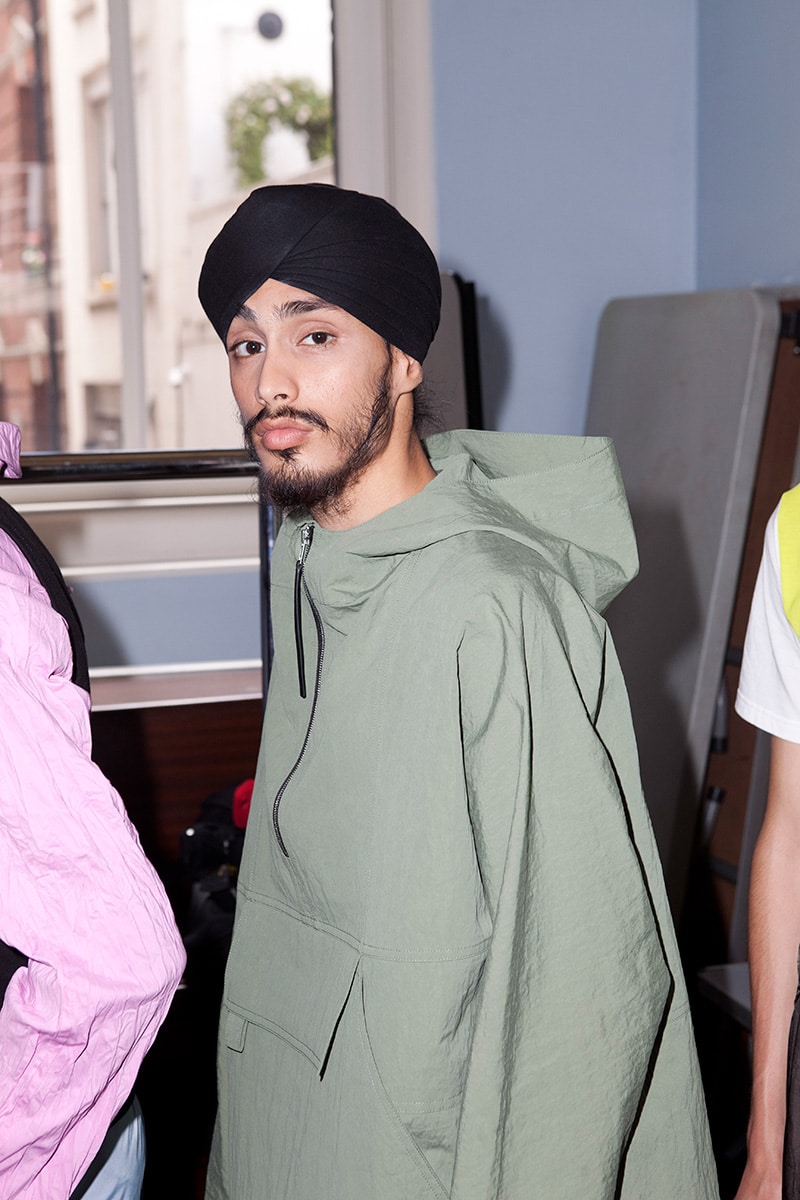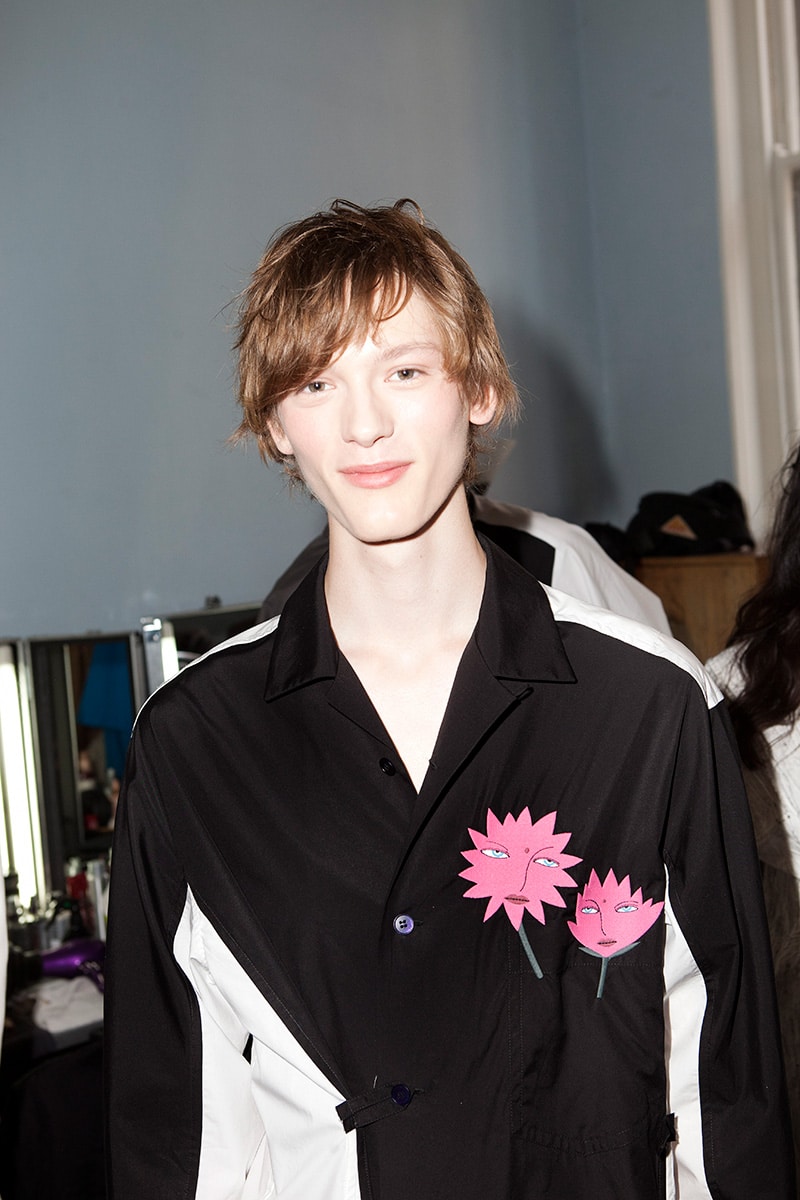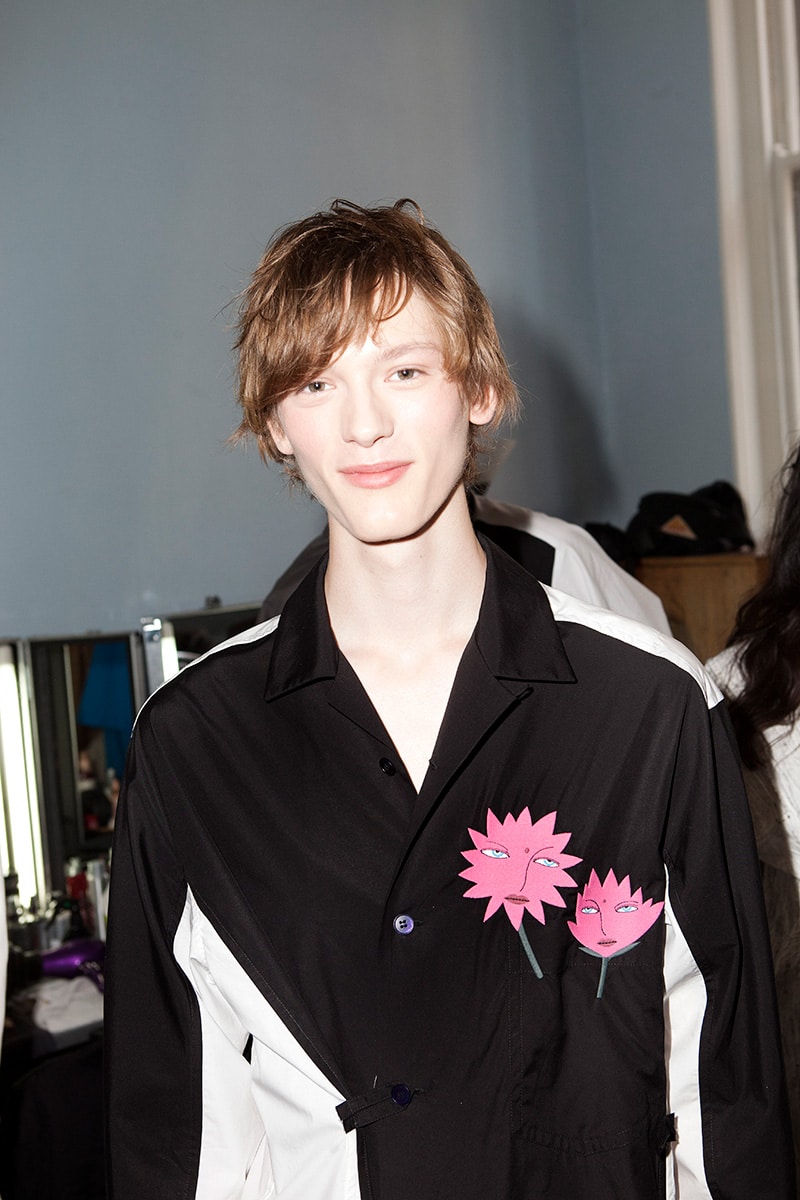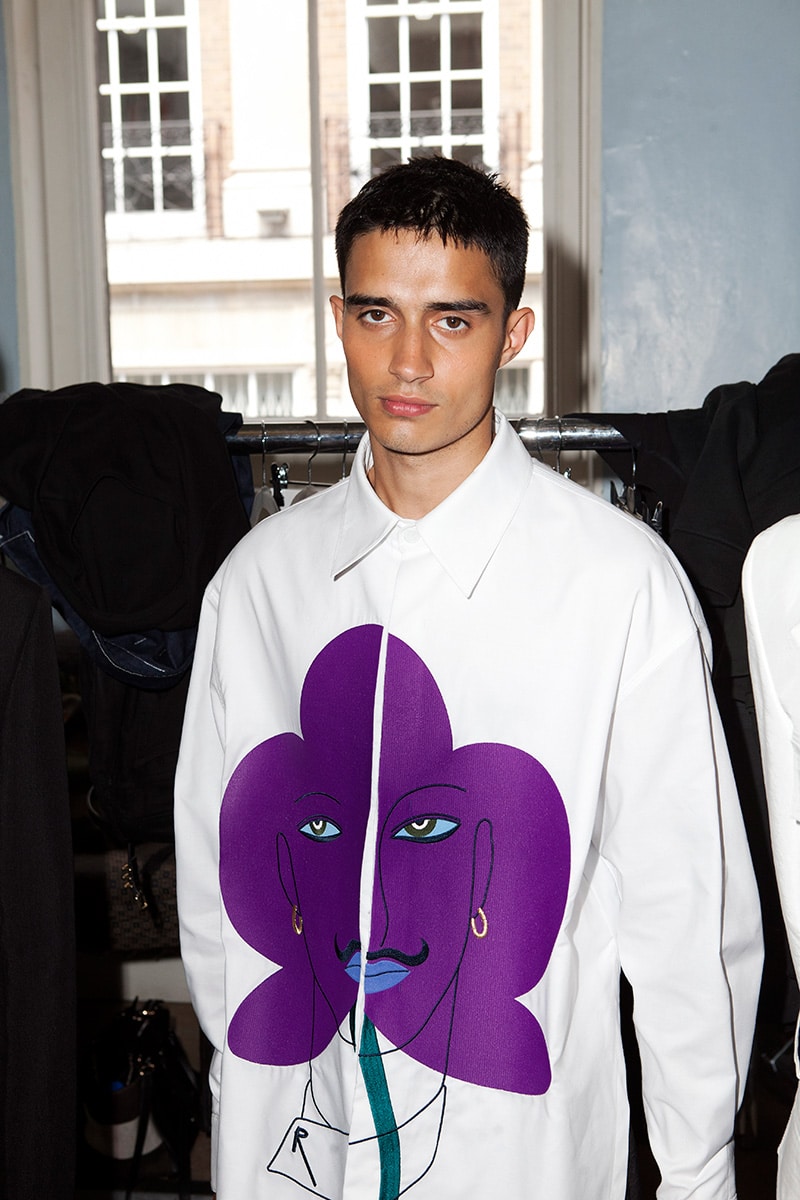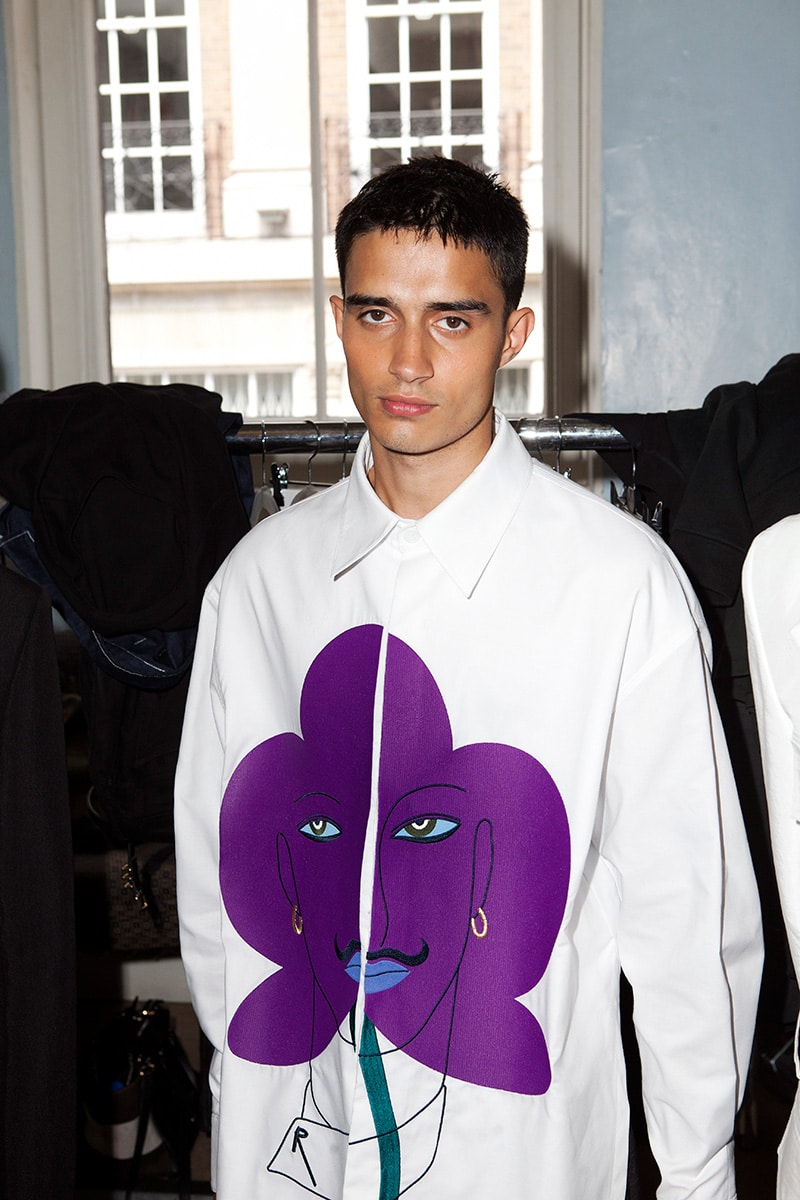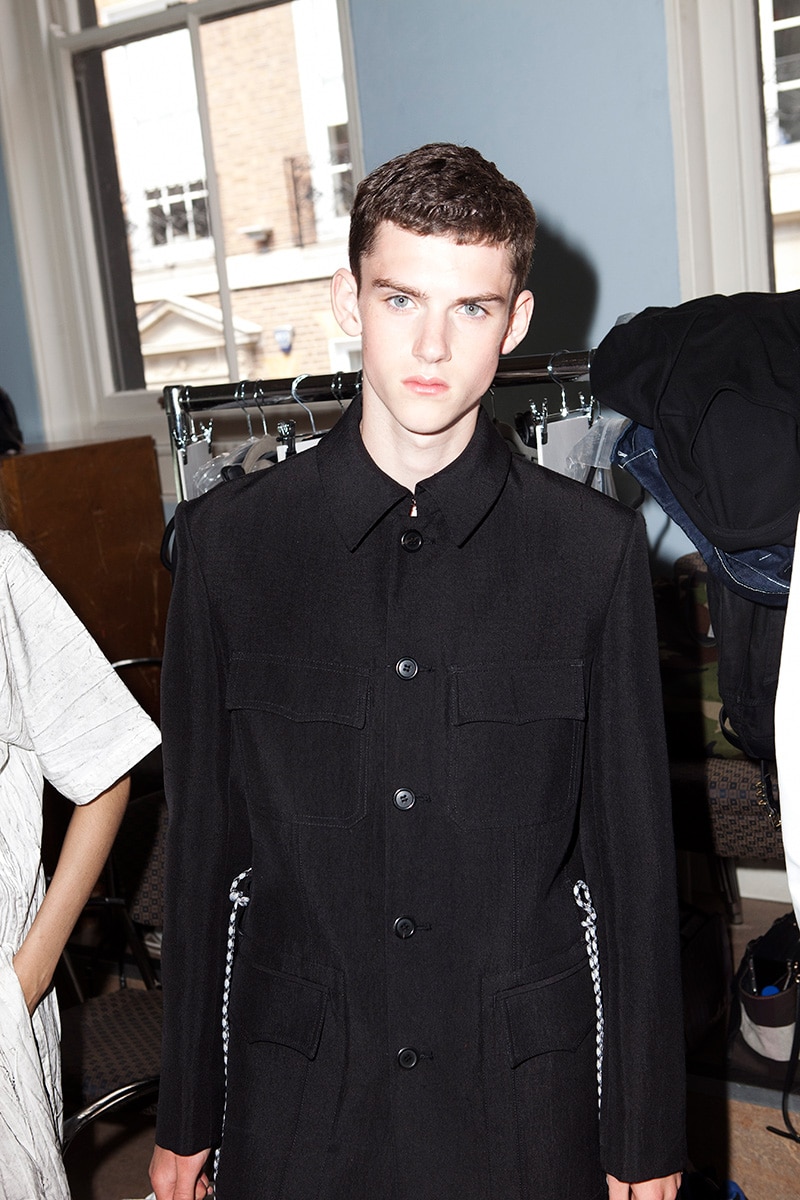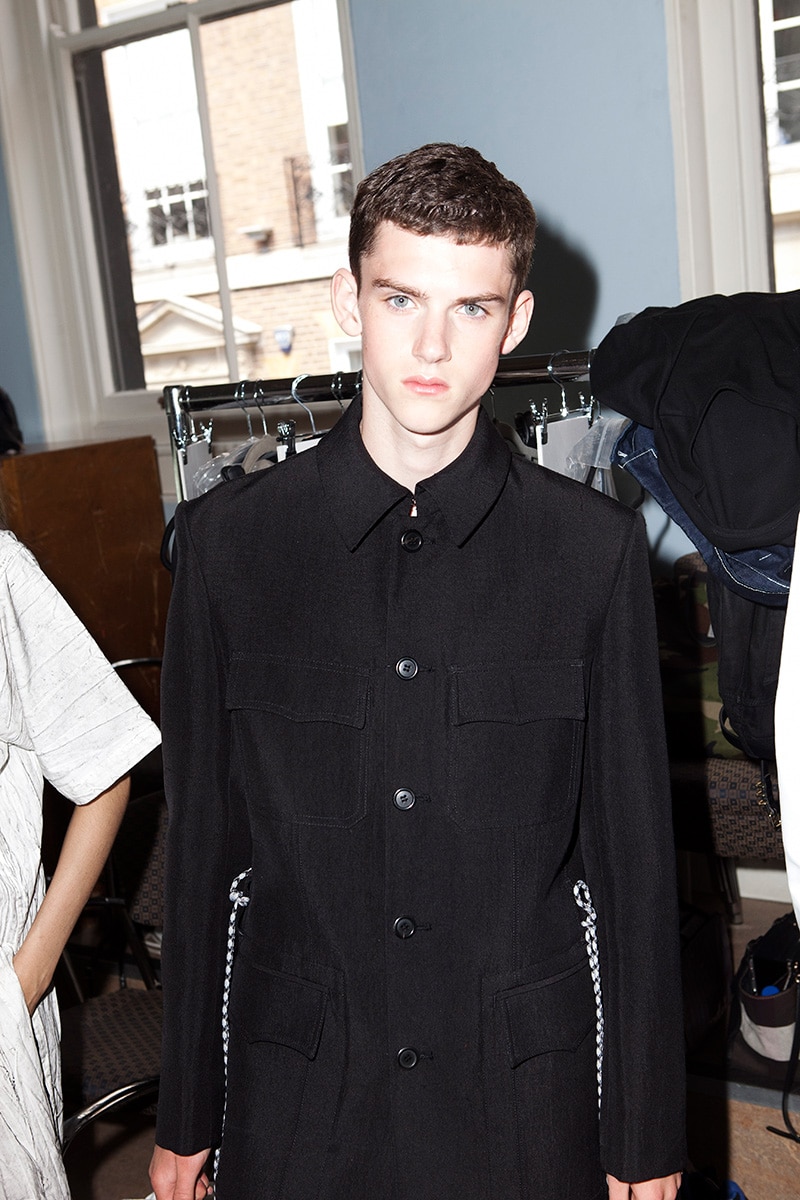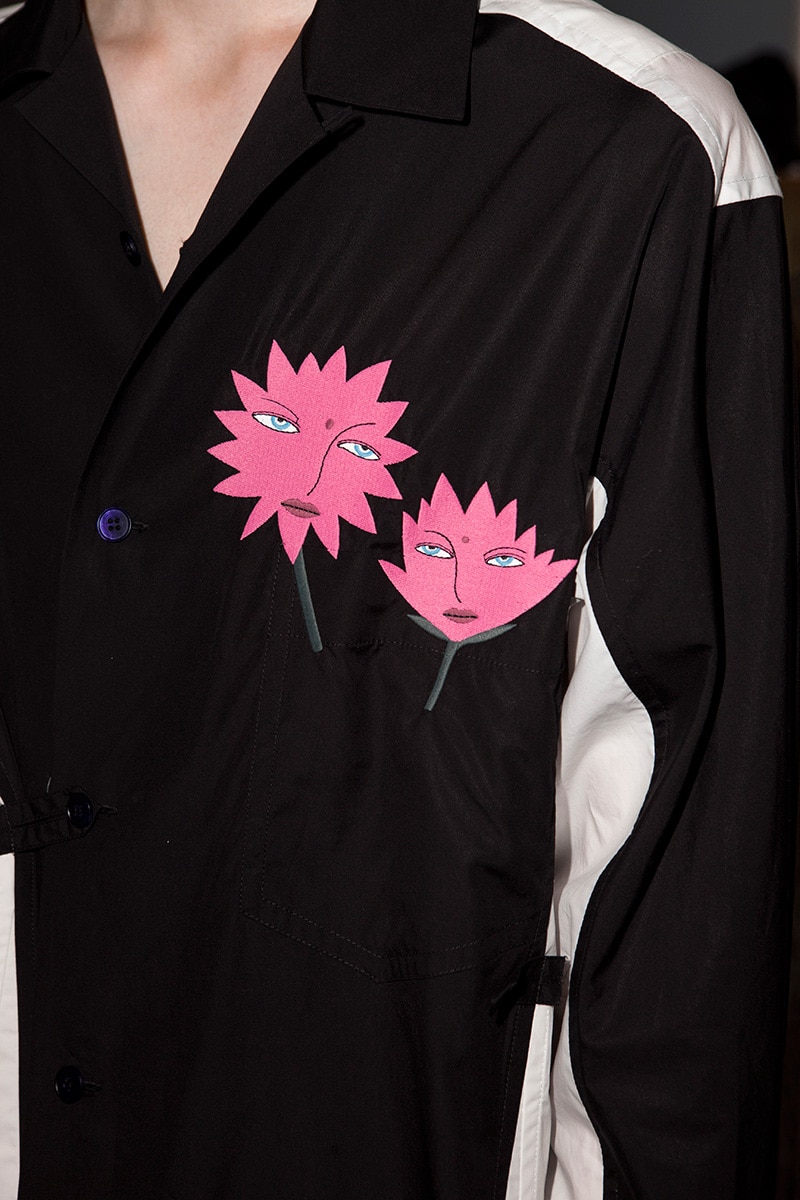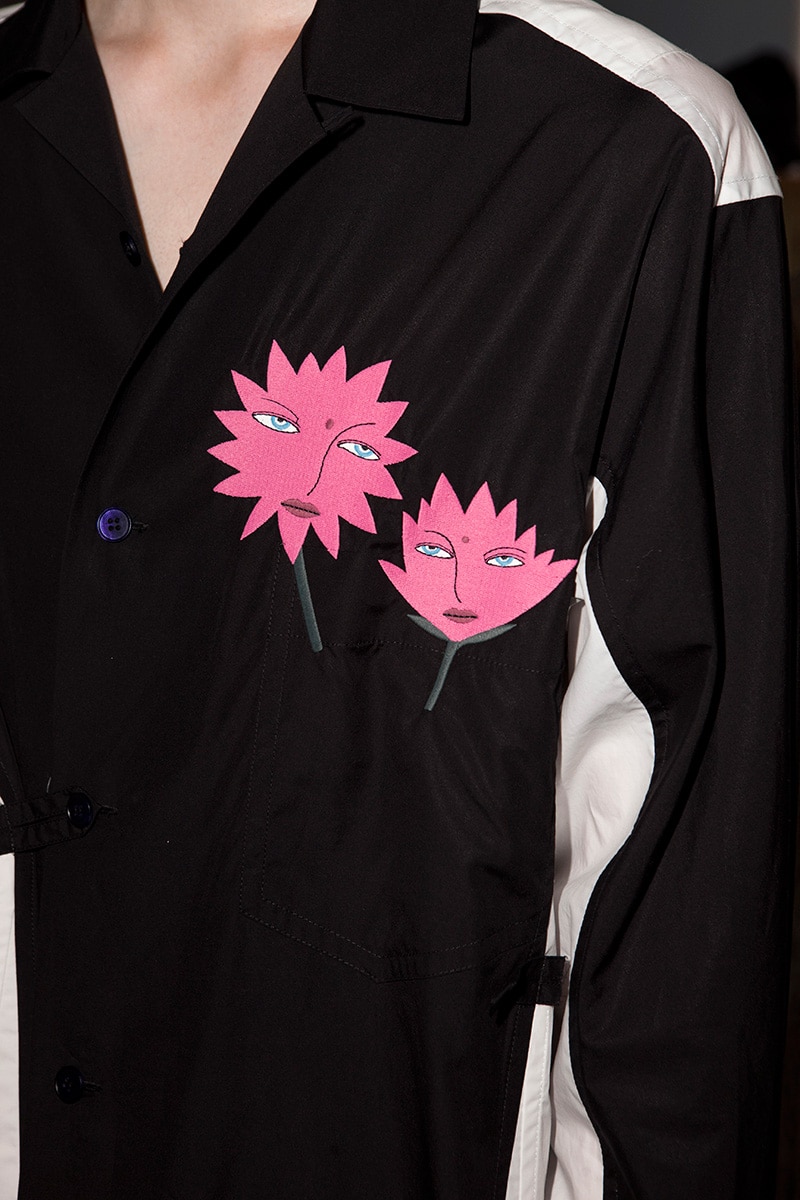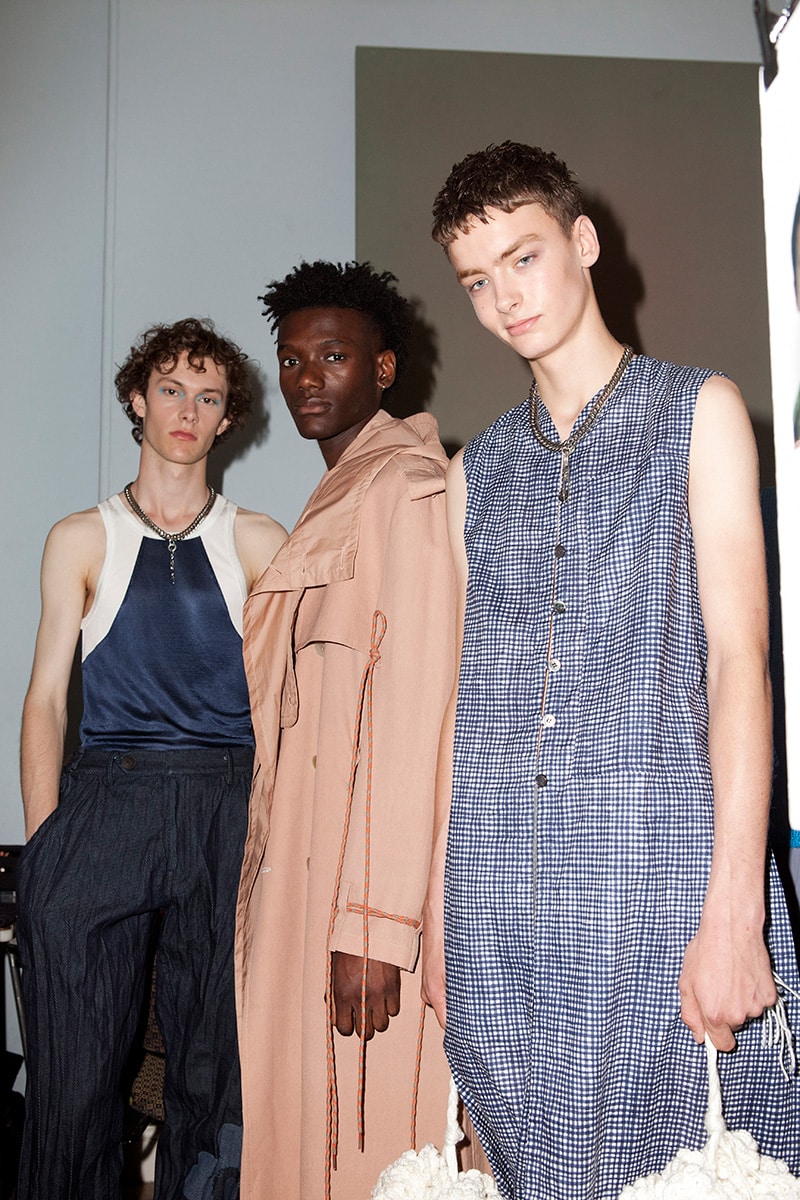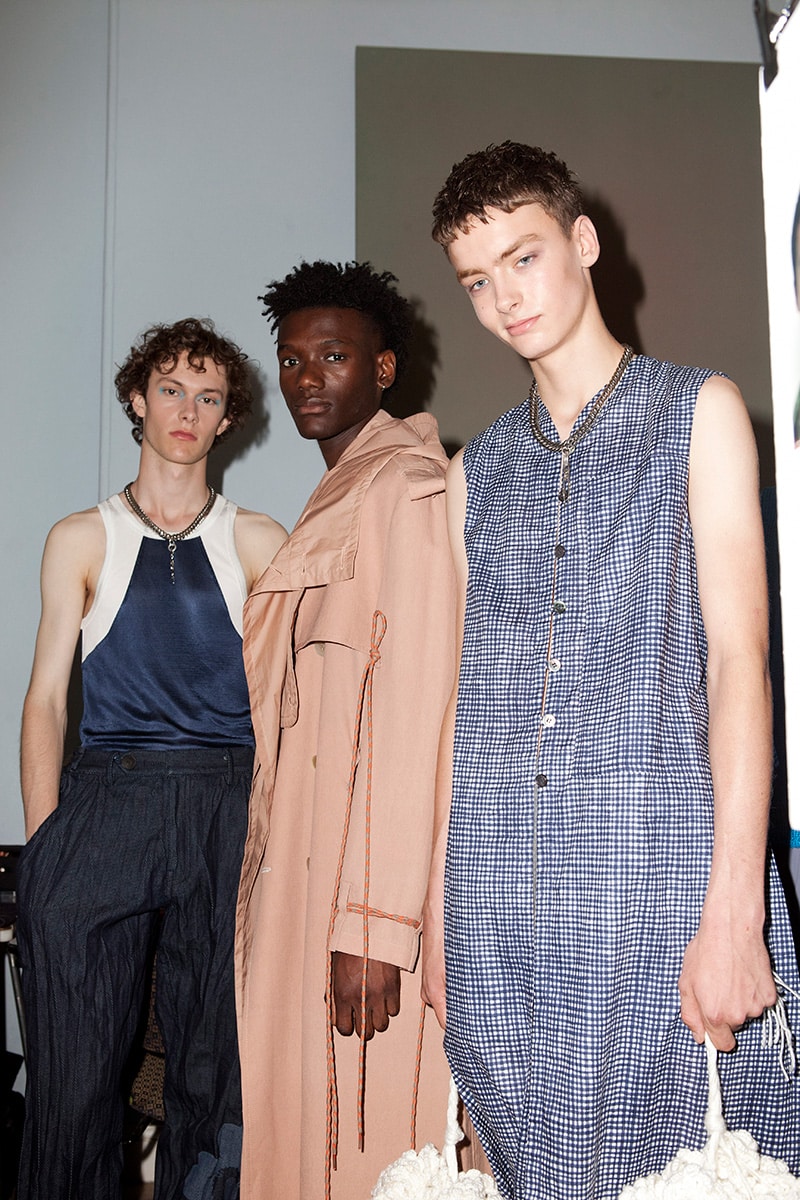 Yushan Li and Jun Zhou launched PRONOUNCE in 2016. The label is based in Milan and Shanghai. After having benefited from the exposure and support granted by GQ China for two seasons, the label is now standing on its own. "We had two great seasons with GQ China, but we now deal with everything from the collection to finding investors to building up the business slowly but surely."
The Spring/Summer 2019 collection was presented at St George's, a parish church in Bloomsbury, London, dating back to 1700s. As the show started, Iris by Wim Mertens established a rather poetic atmosphere, it was the week's moment of salvation. The clothes too conveyed poetry, that of a trip to the Malik Ghat flower market in Kolkata, India, where scents and colours titillate one's mind and body. It was a collection with plenty of ideas. Tailoring was on-point, with suit jackets morphing into capes for instance. There were exciting pieces such as a periwinkle shirt featuring laser cut prints, a hand scratched – you read that well – washed denim jacket, and sumptuous sand crushed velvet trousers. The bags were designed in collaboration with MINI, and the duo will release a co-creation collection in October 2018.
The designers also had the honour of unveiling Nike's latest sneaker, the Footscape Flynit DM, but some models walked in chic calfskin slippers made by craftsmen in Shanghai. Blending the old and the new is part of the artistic language PRONOUNCE is developing. On working together, Li and Zhou confessed that "[they] fight every day!" If only all fights could end up generating the beautiful clothes they offer.
Photos by Elliott Morgan in exclusive for Fucking Young!