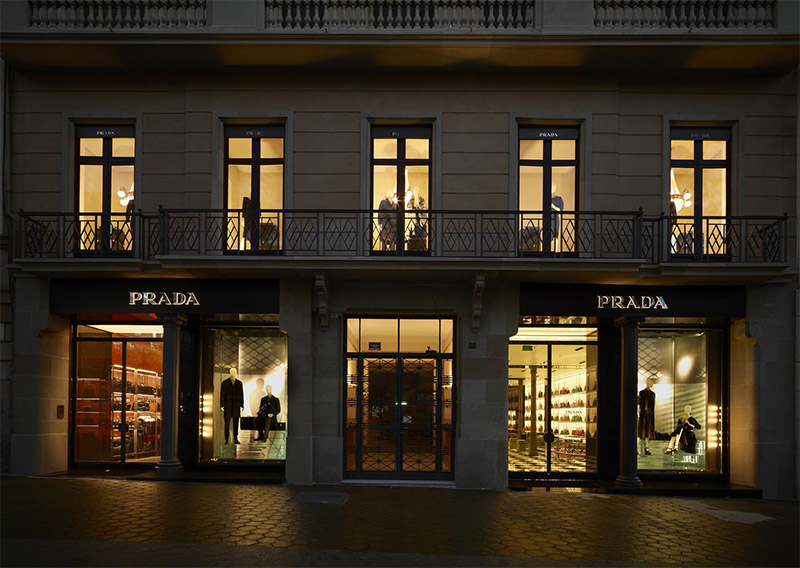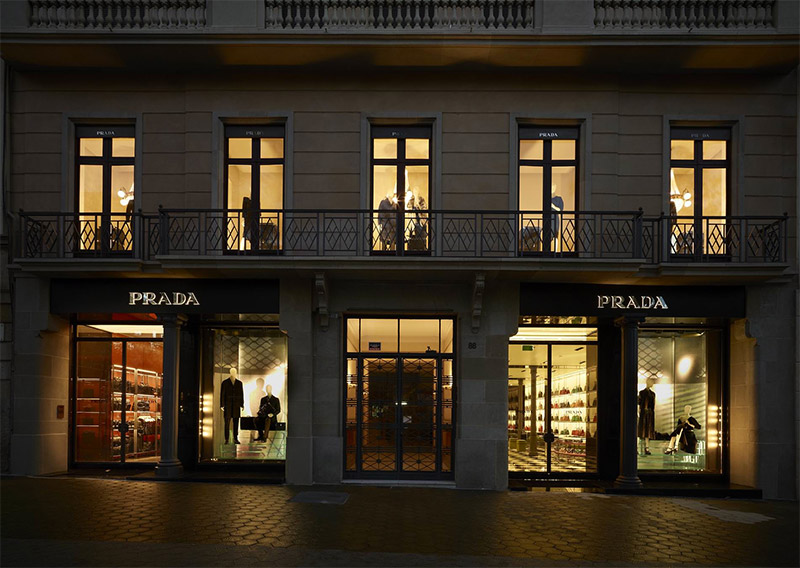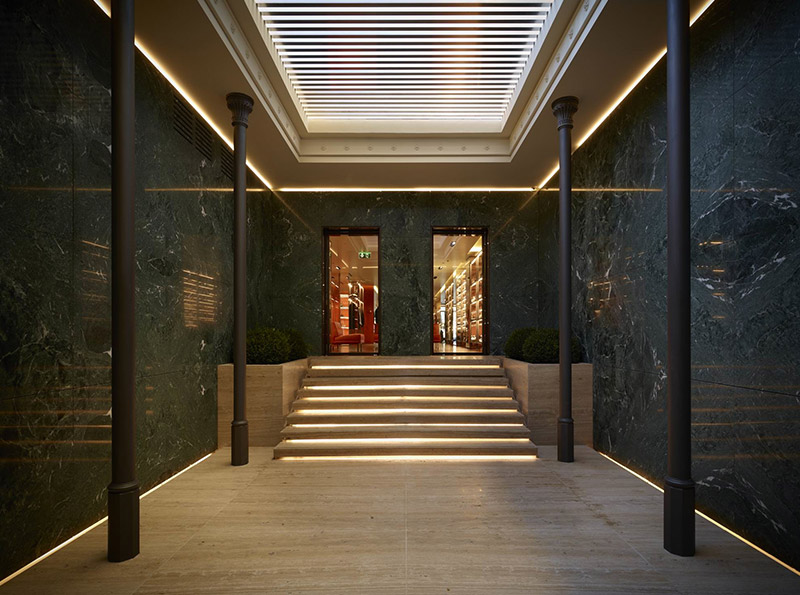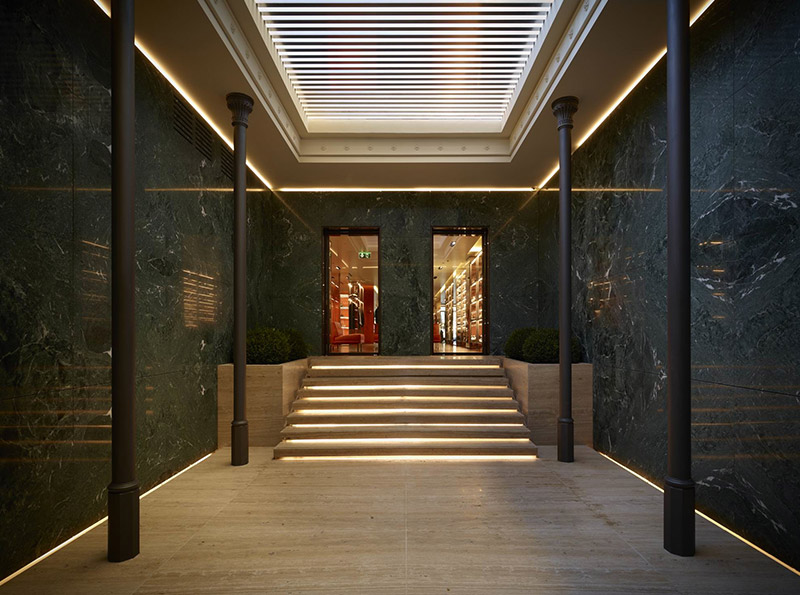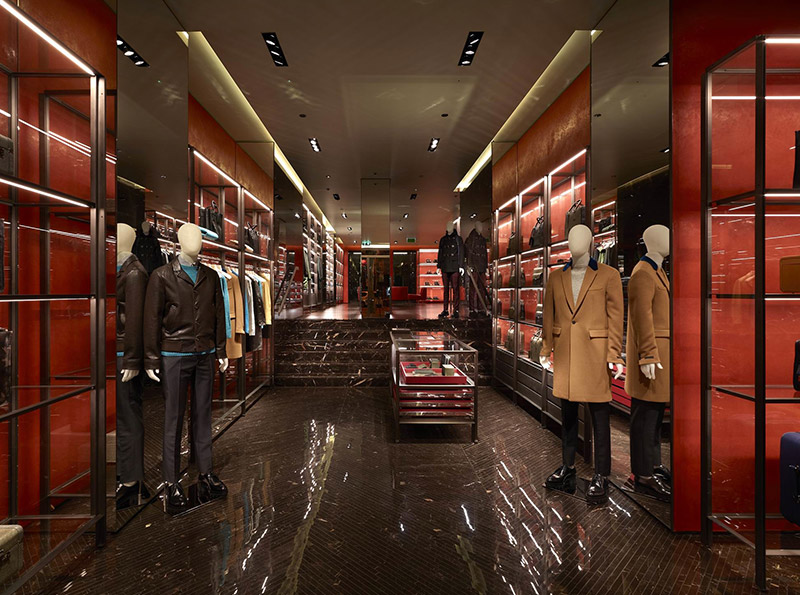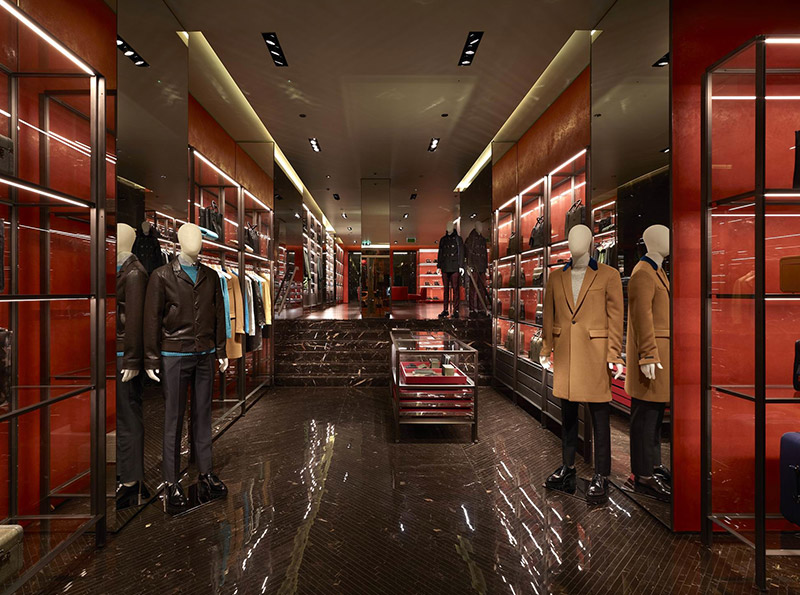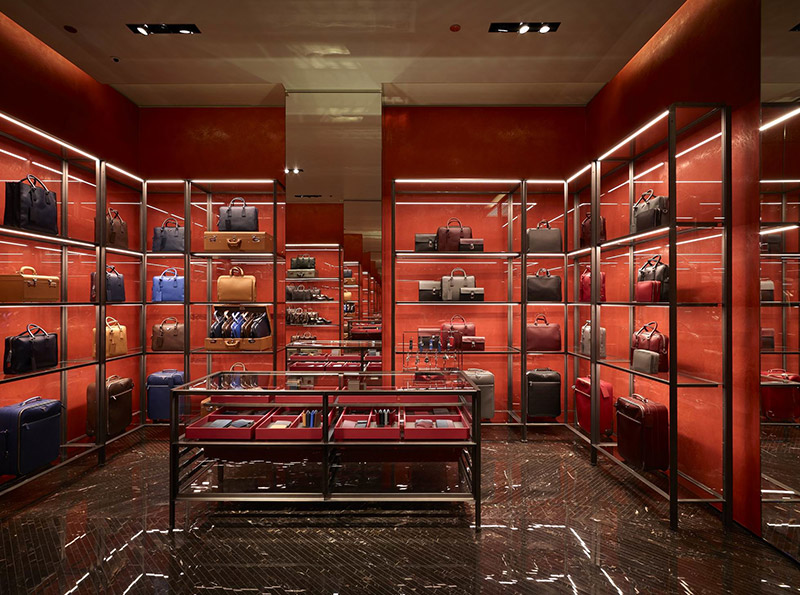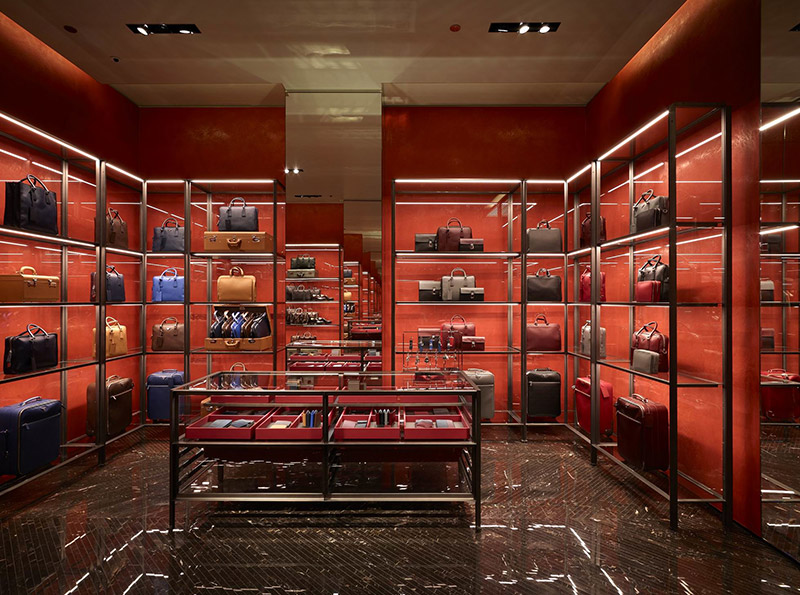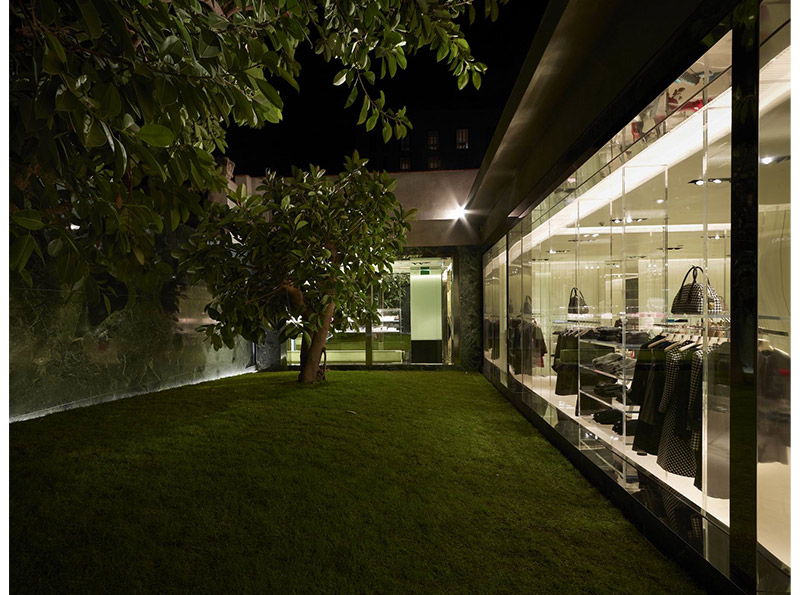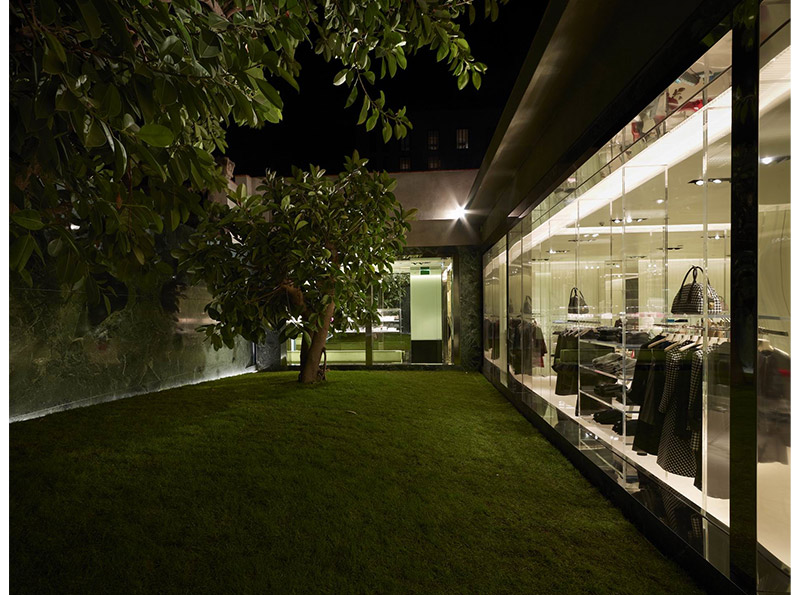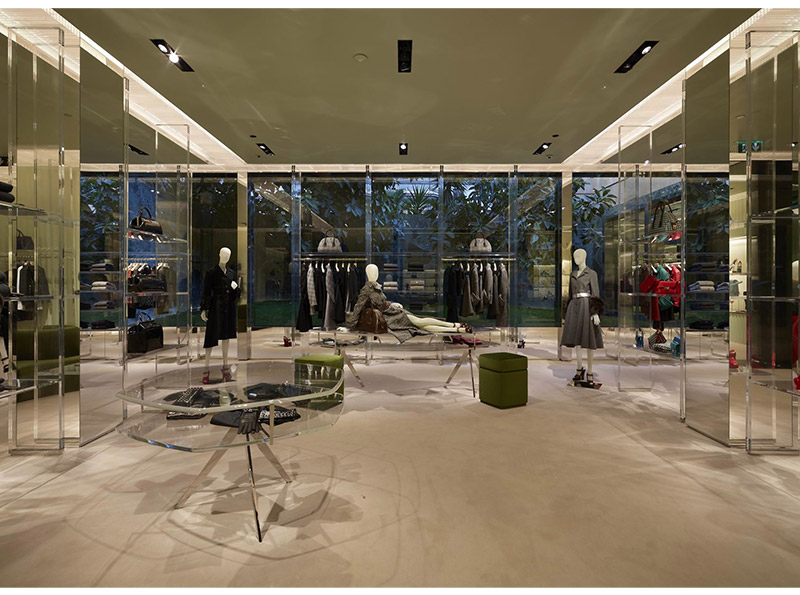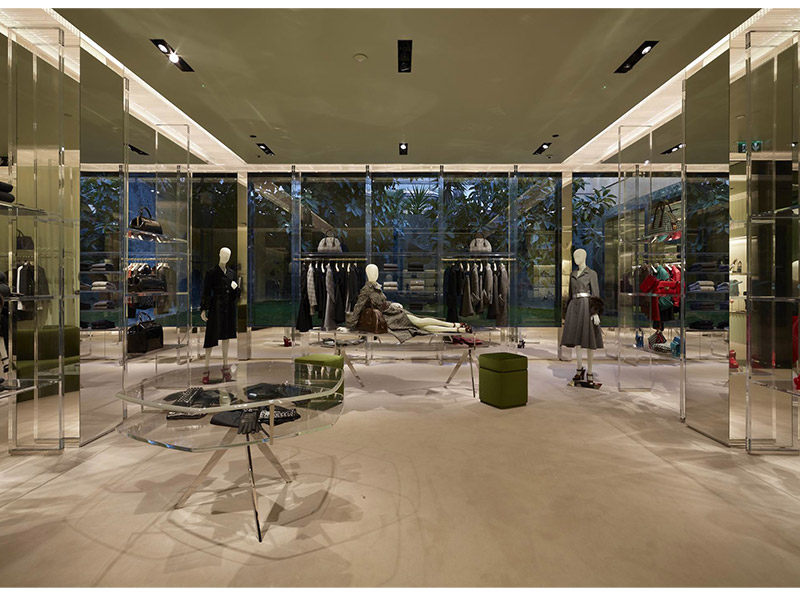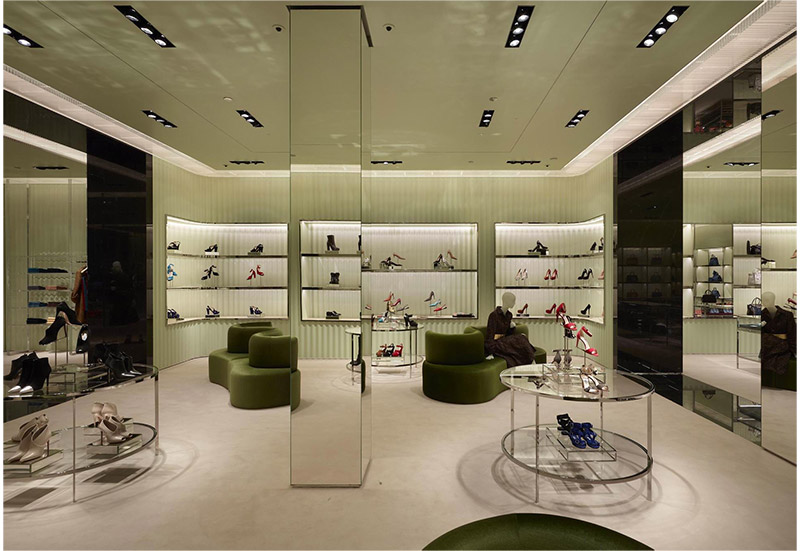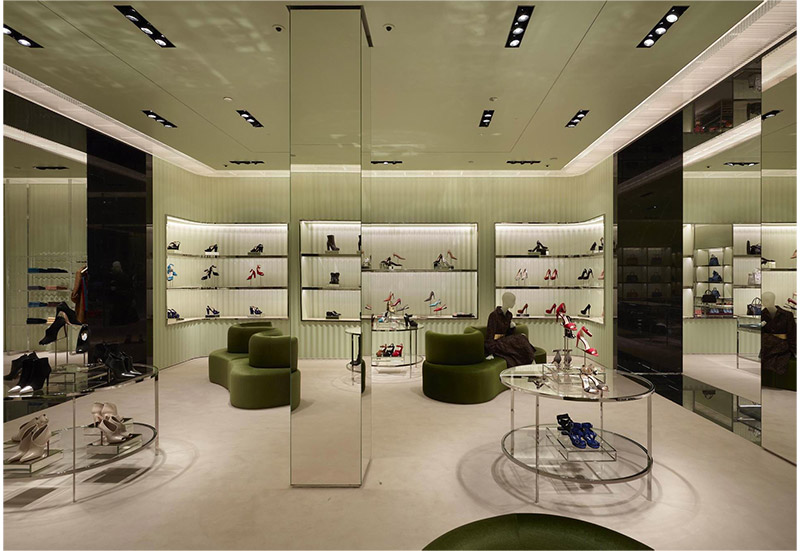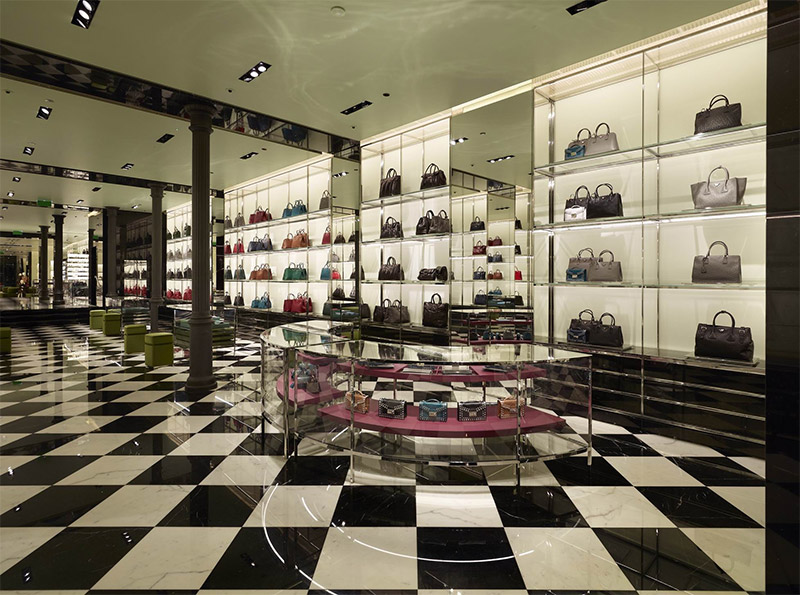 Today Prada opens a new store in Barcelona in Paseo de Gracia, a few steps from Gaudí's La Pedrera. The boutique offers men's and women's collections of ready-to-wear, leather goods, accessories and footwear. Designed by architect Roberto Baciocchi, it is one of Prada's biggest European stores, occupying a total area of 1600 square metres on a single level.
The façade blends harmoniously into that of the beautiful old building hosting the store. The entrances and store windows exhibit the brand's classic materials, such as black metal and burnished brass, which complement the building's cast iron columns.
The masculine character of the men's area is defined by the flooring of thin Saint Laurent marble slabs and walls finished in bright orange encaustic work. The leather goods and accessories collections are in the first room. A Saint Laurent marble staircase leads to the footwear and ready-to-wear department, where orange ostrich-leather walls and sofas and ebony floorboards create a bold setting with a strong character. Palladium and glass cabinets and counters with colourful displays complete the furnishings.
The Made to Measure project is presented in a dedicated area with green saffiano leather-lined walls. The inner courtyard, reached via a travertine staircase, is particularly stunning. The green marble walls and the cast iron columns – a legacy of this elegant old building – reveal an intimate space reserved for the most discerning clientele.