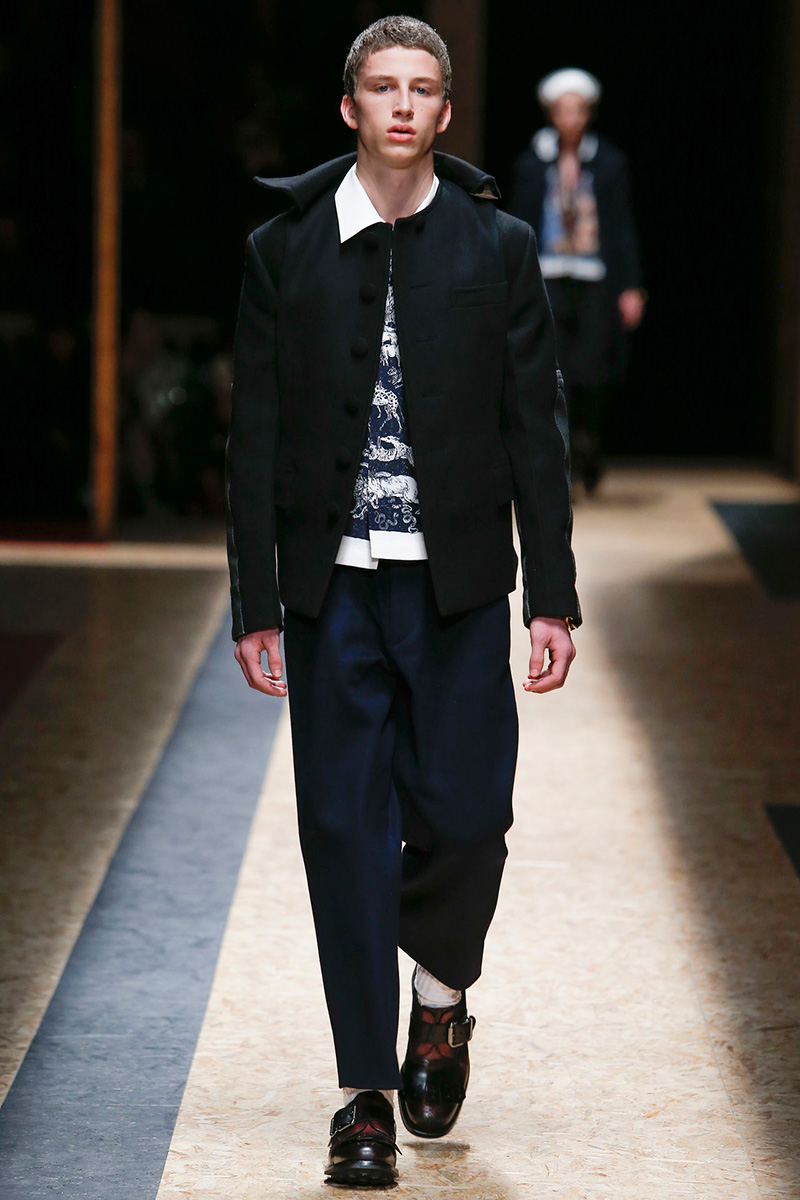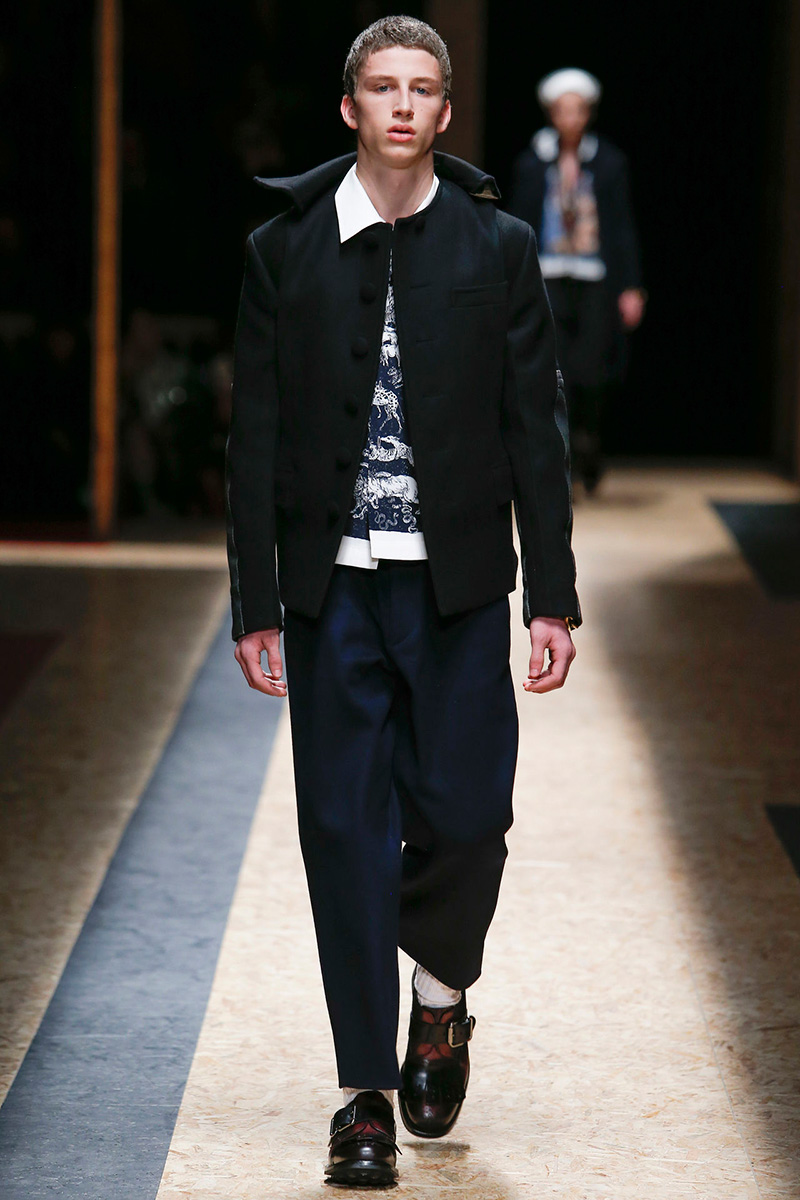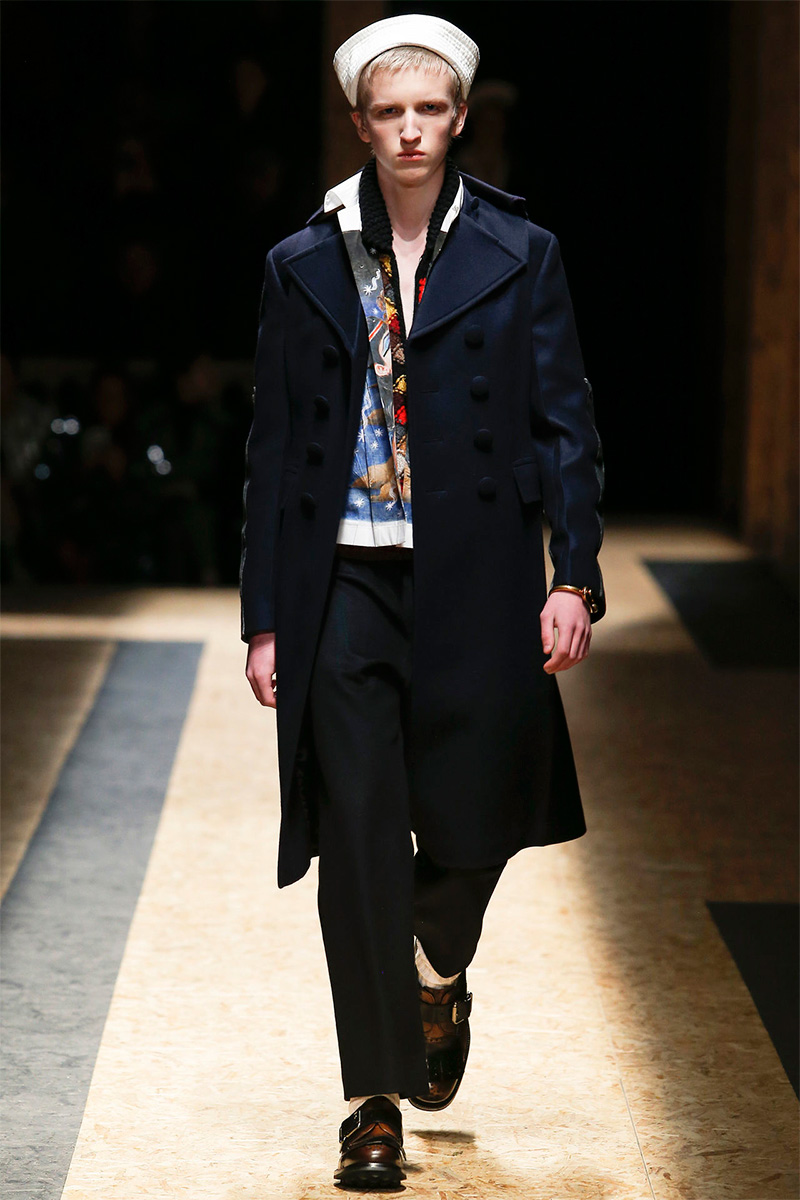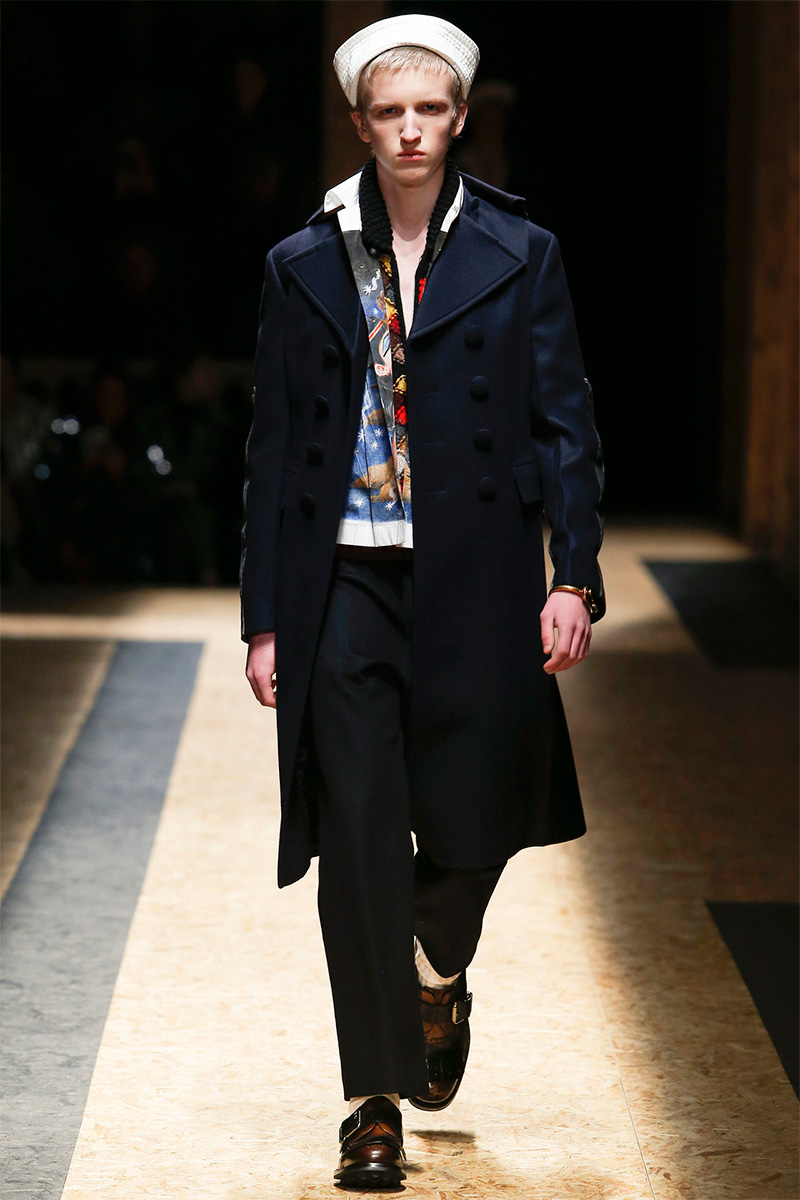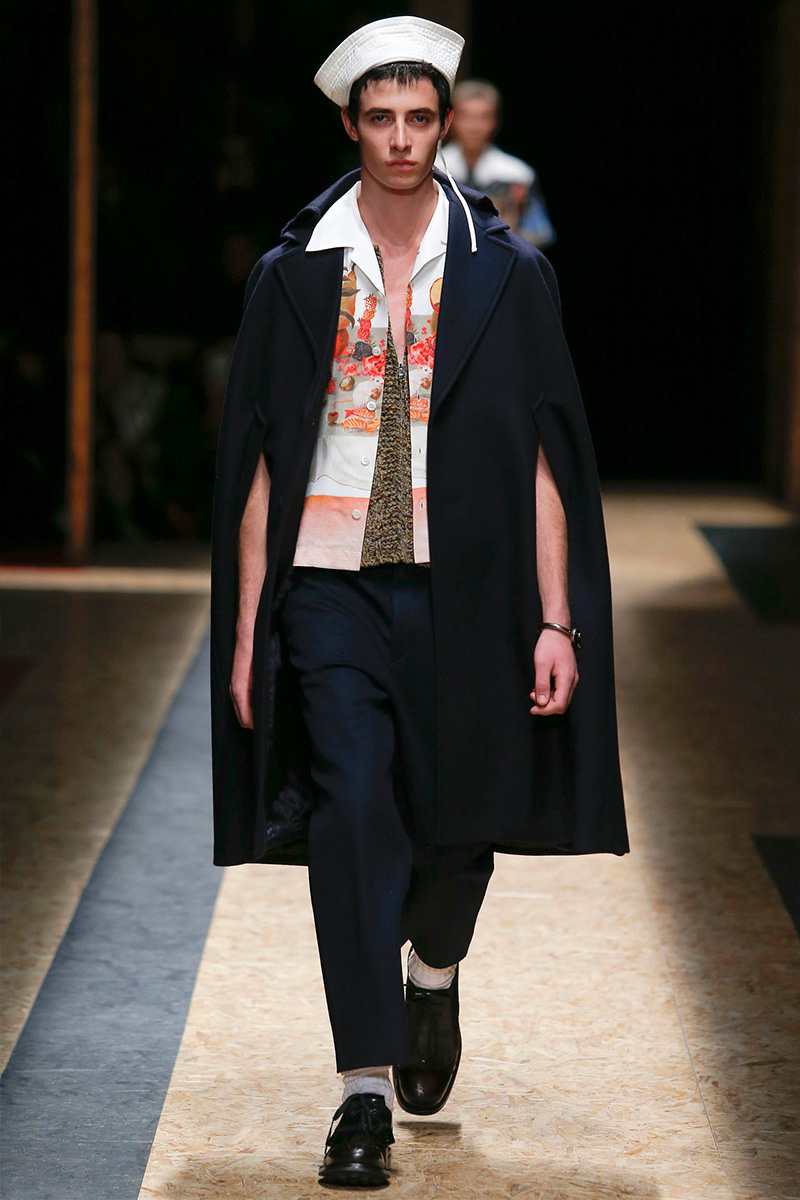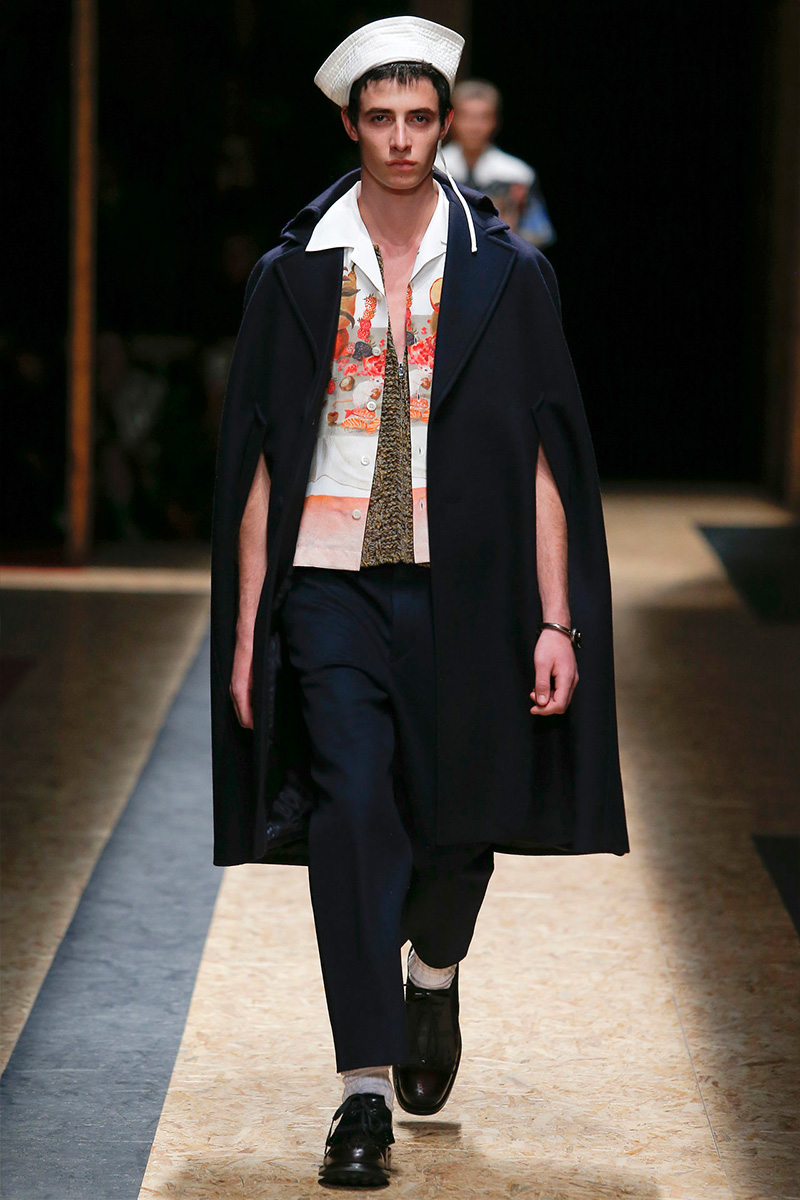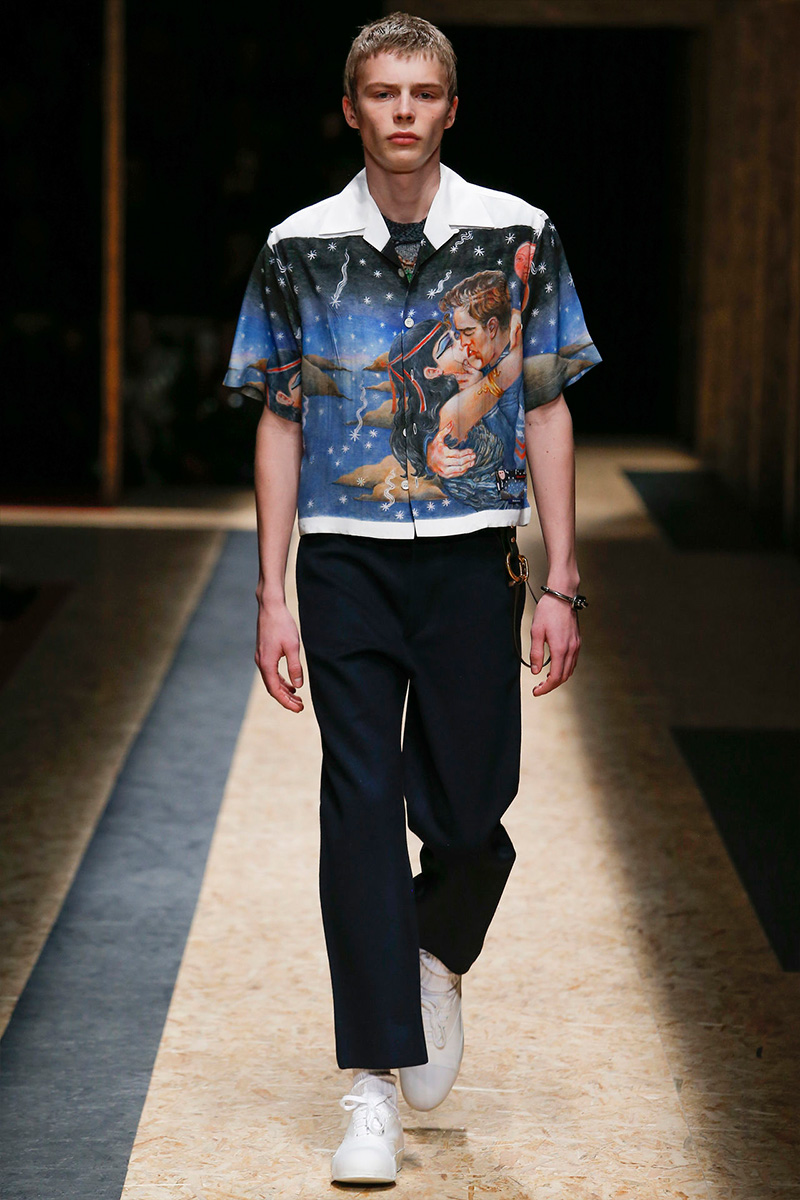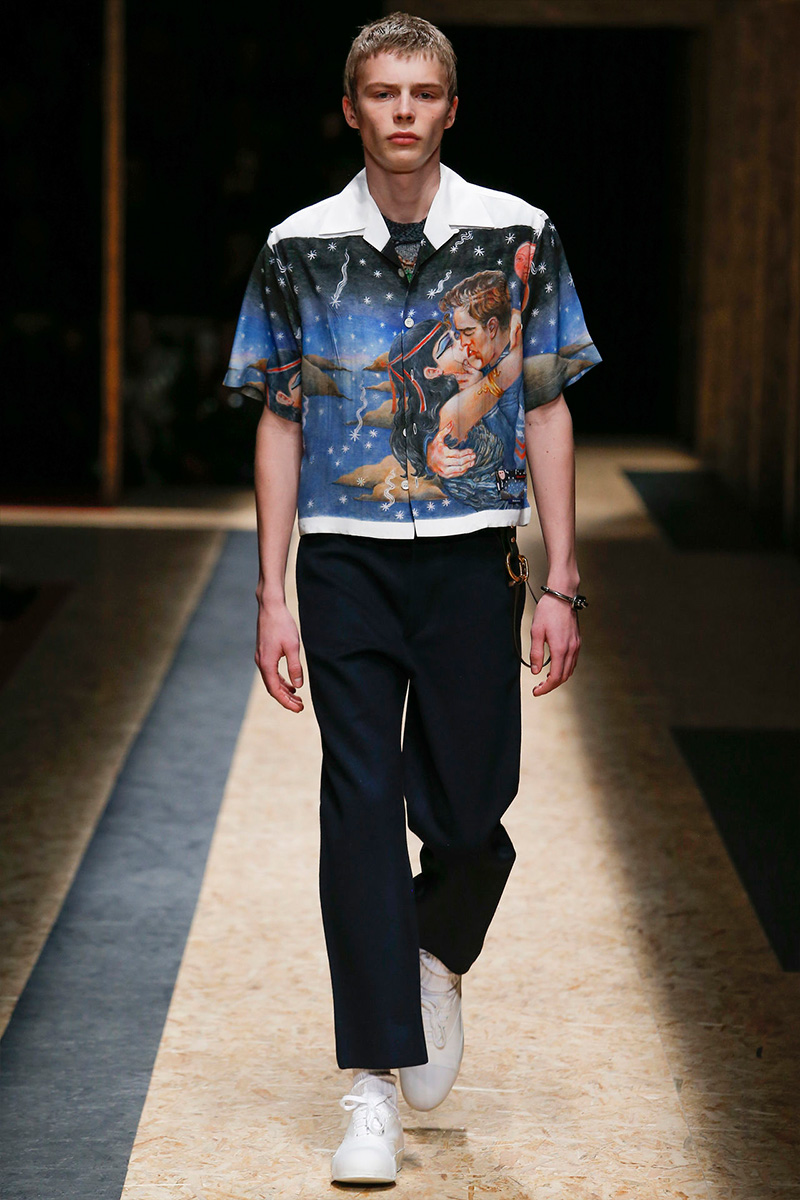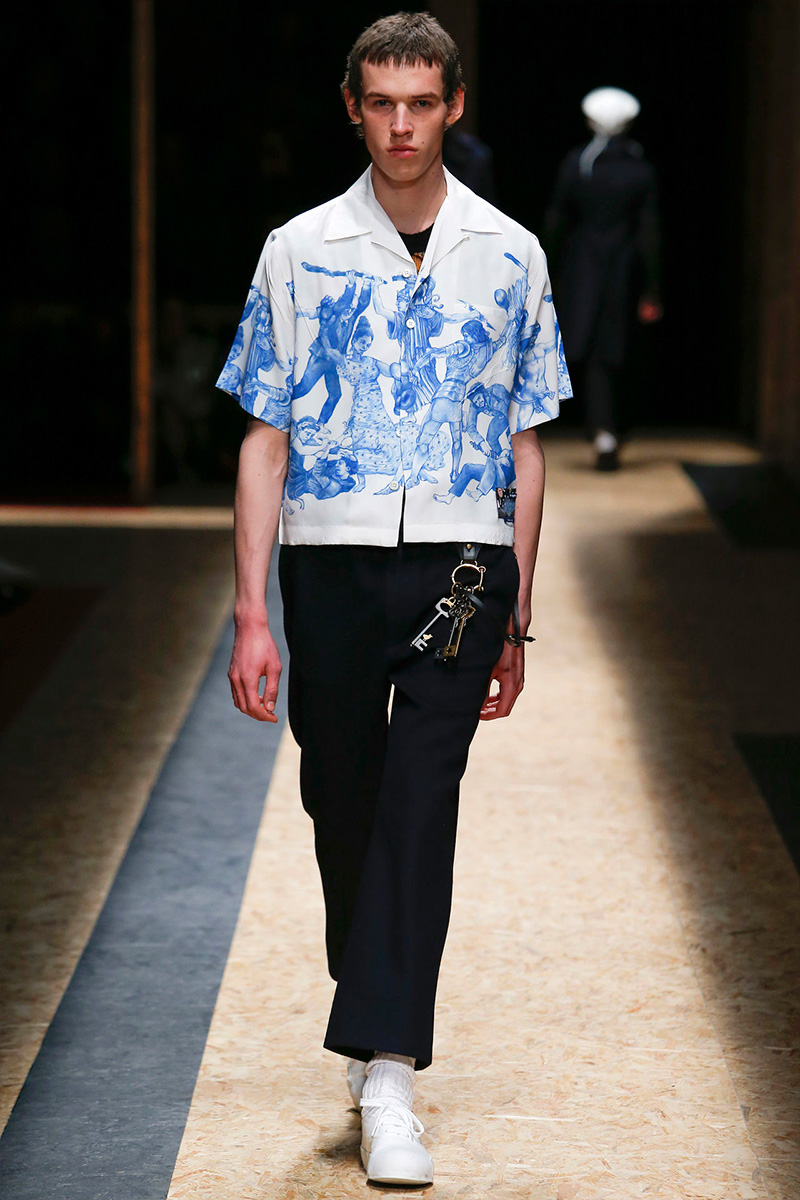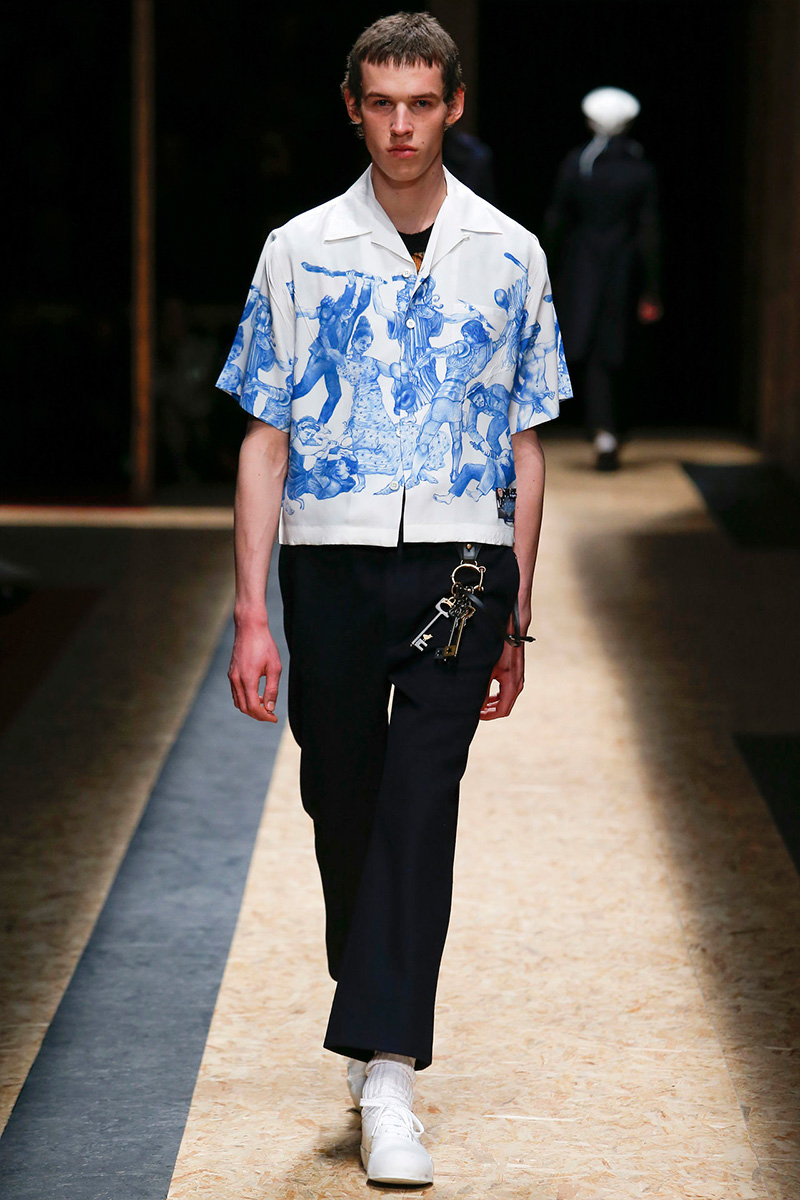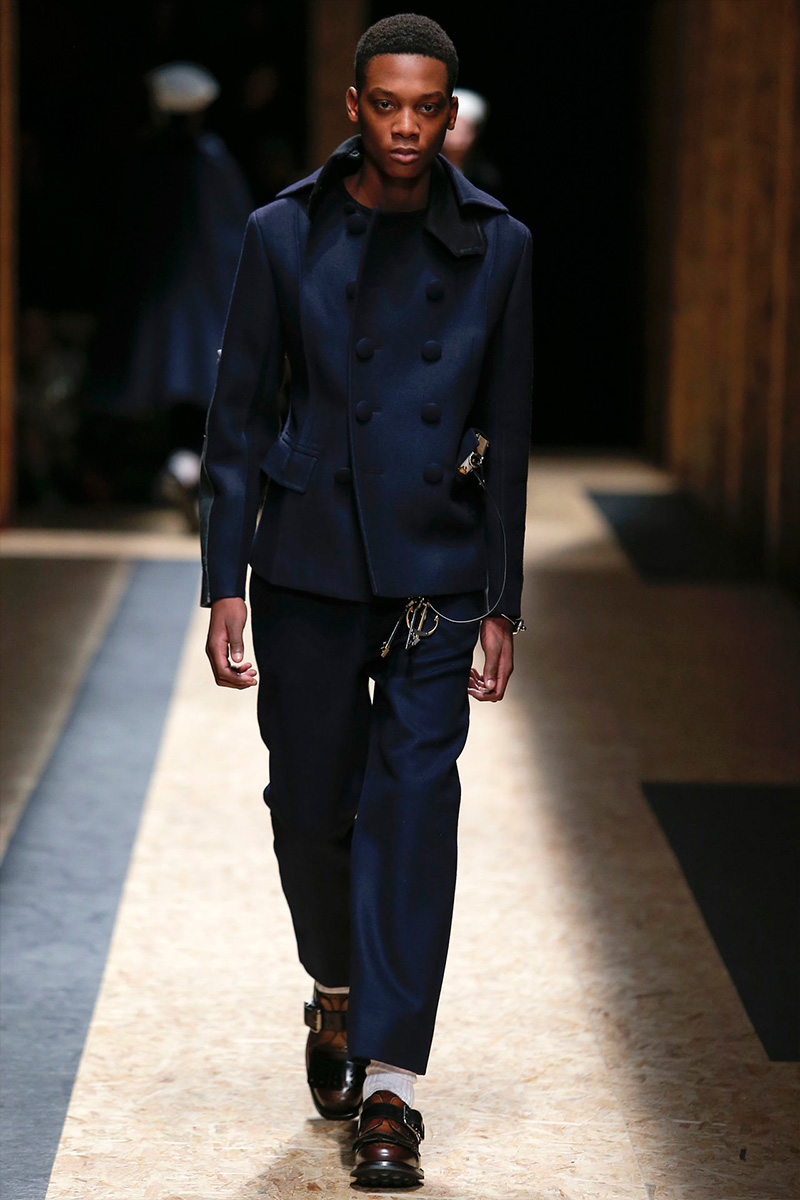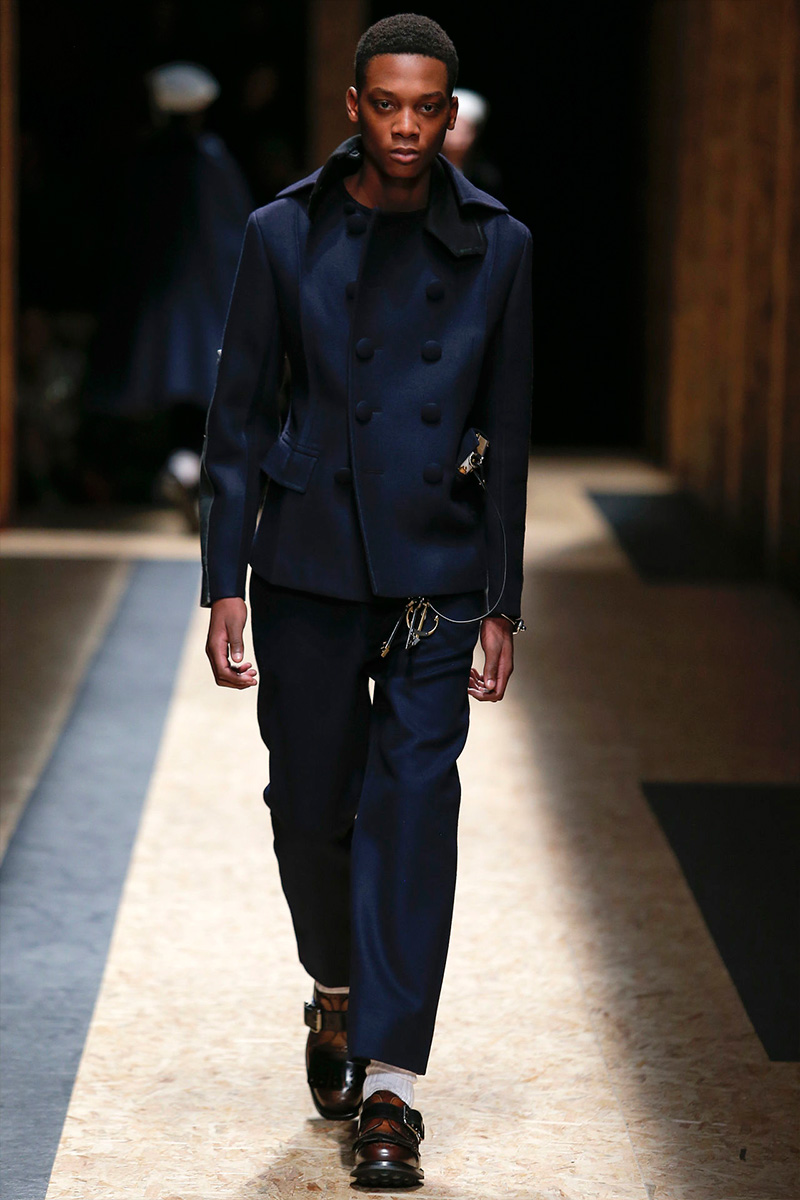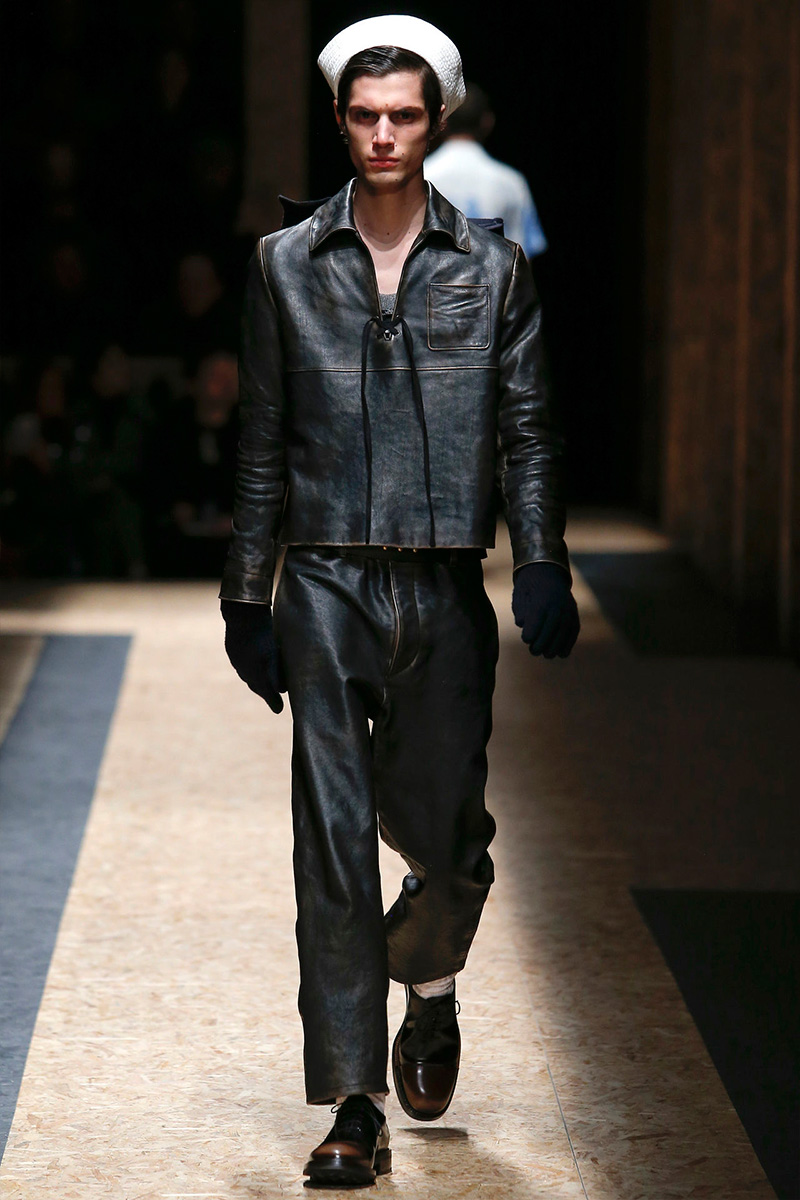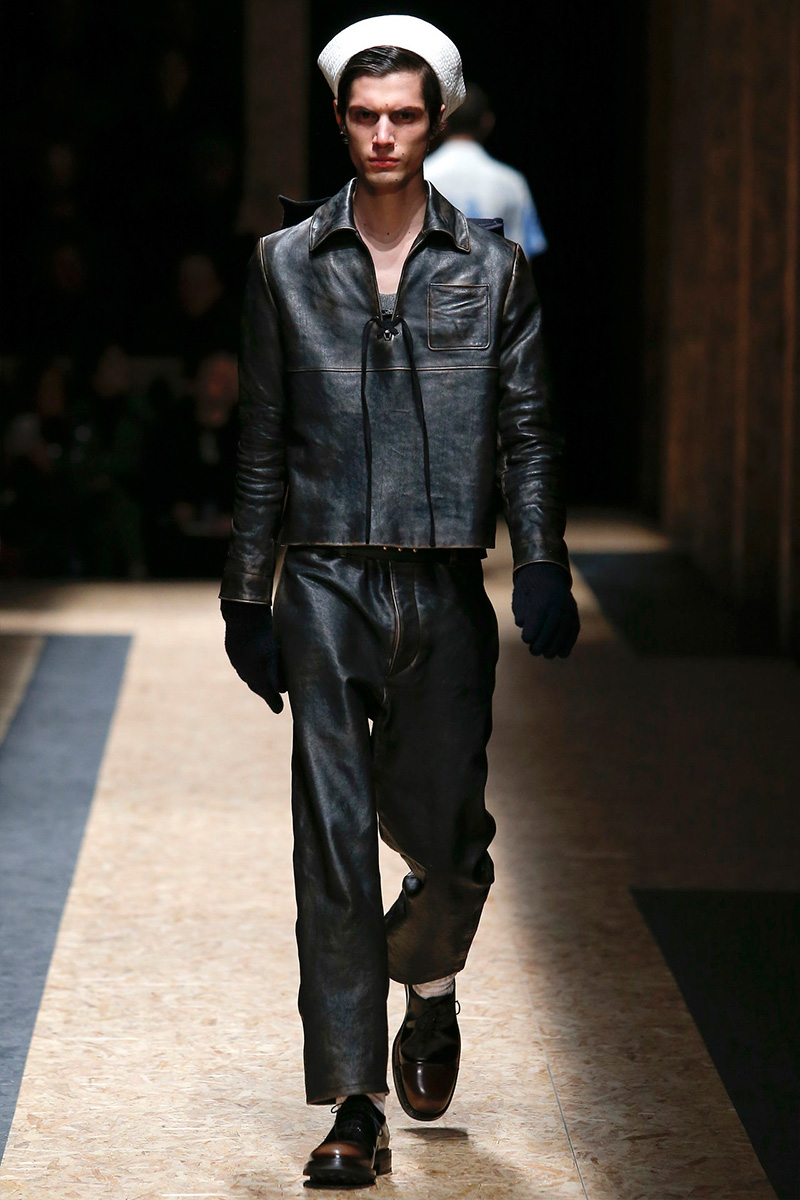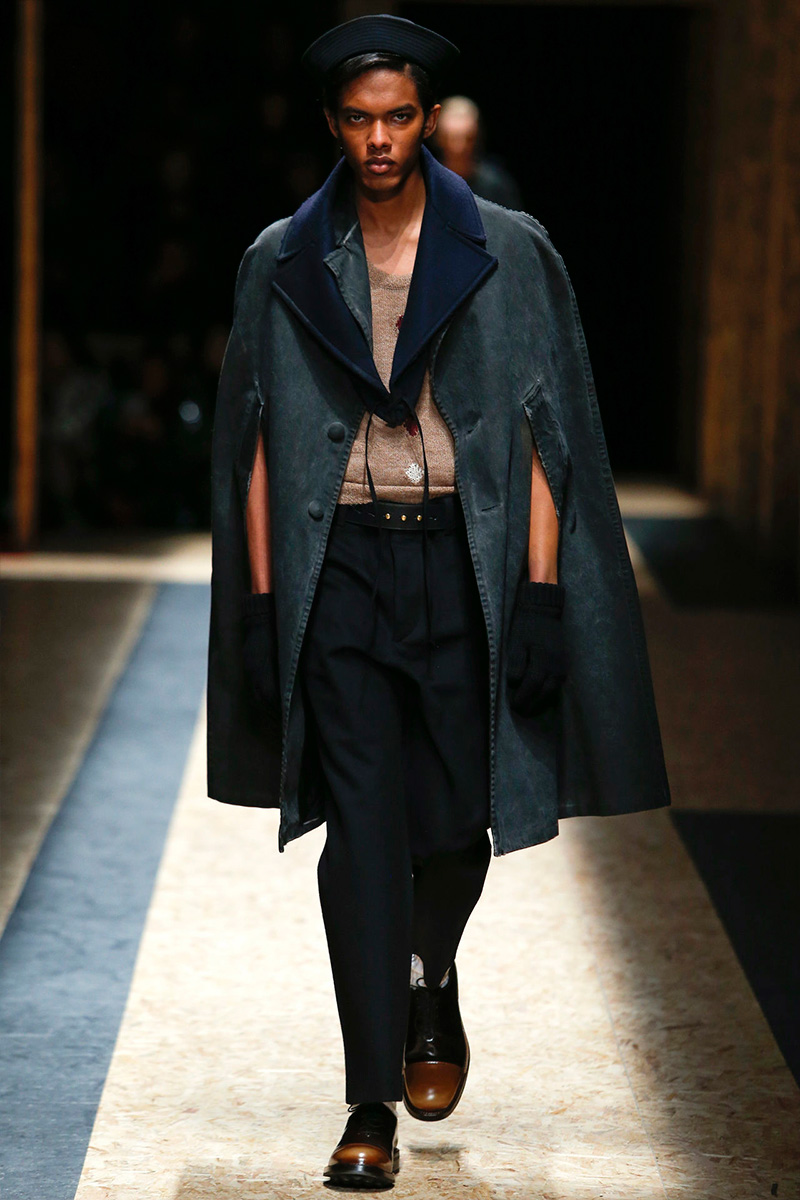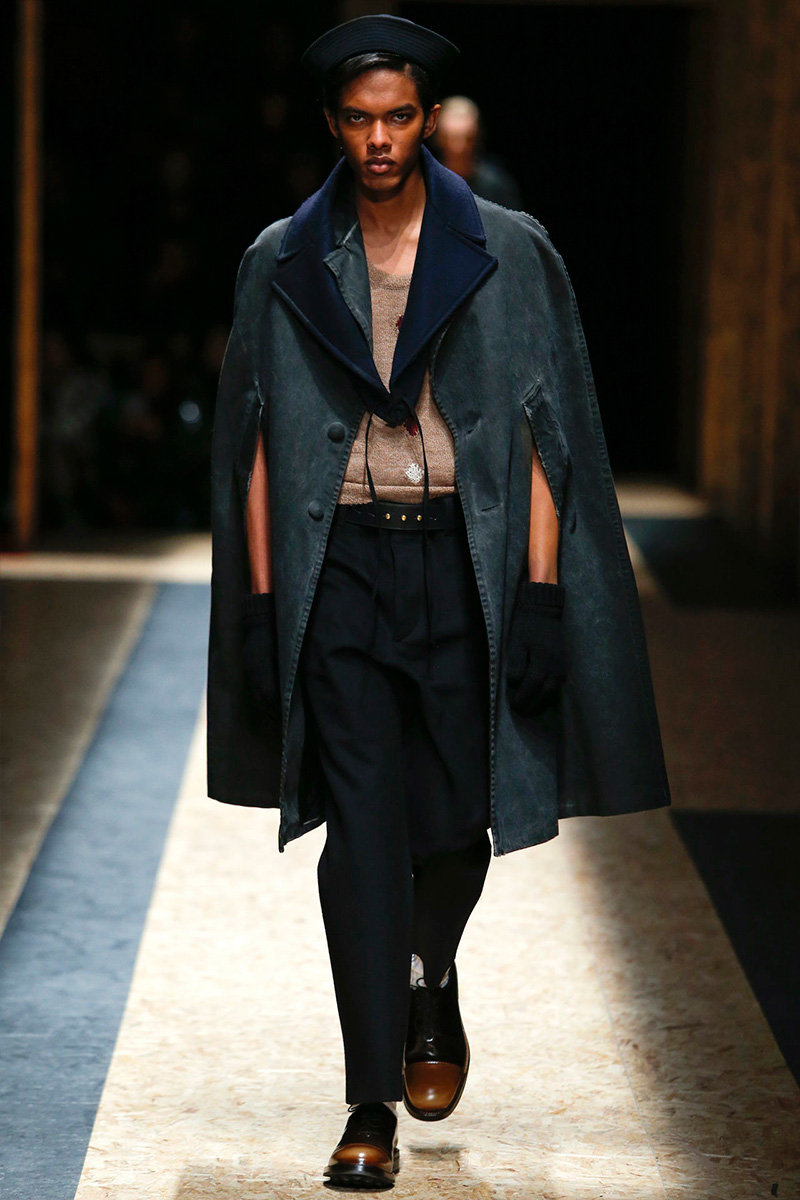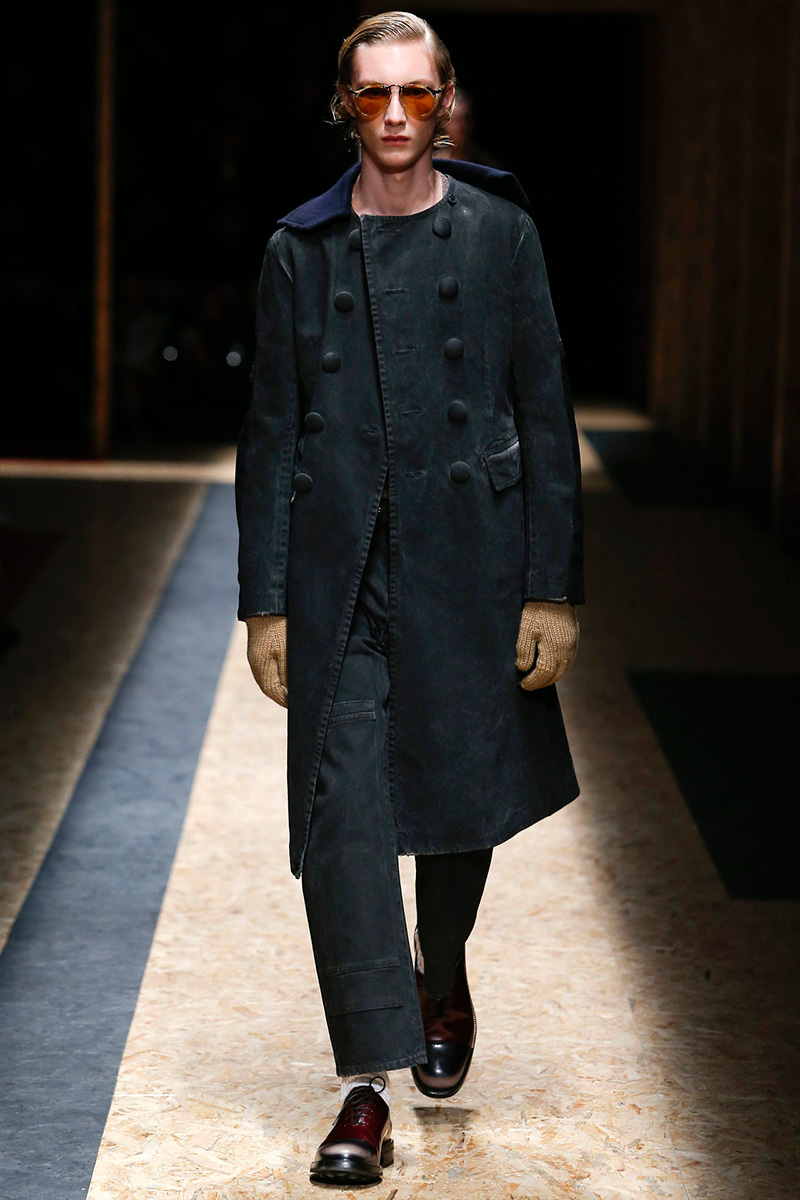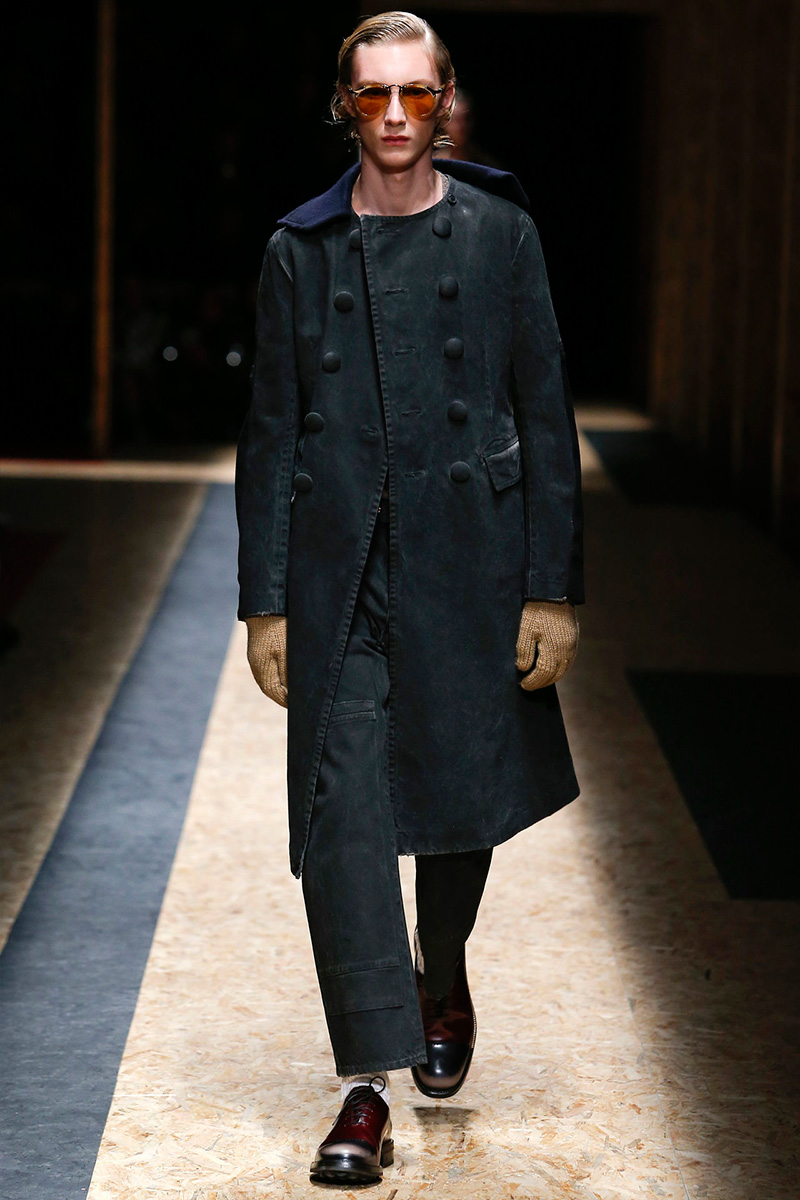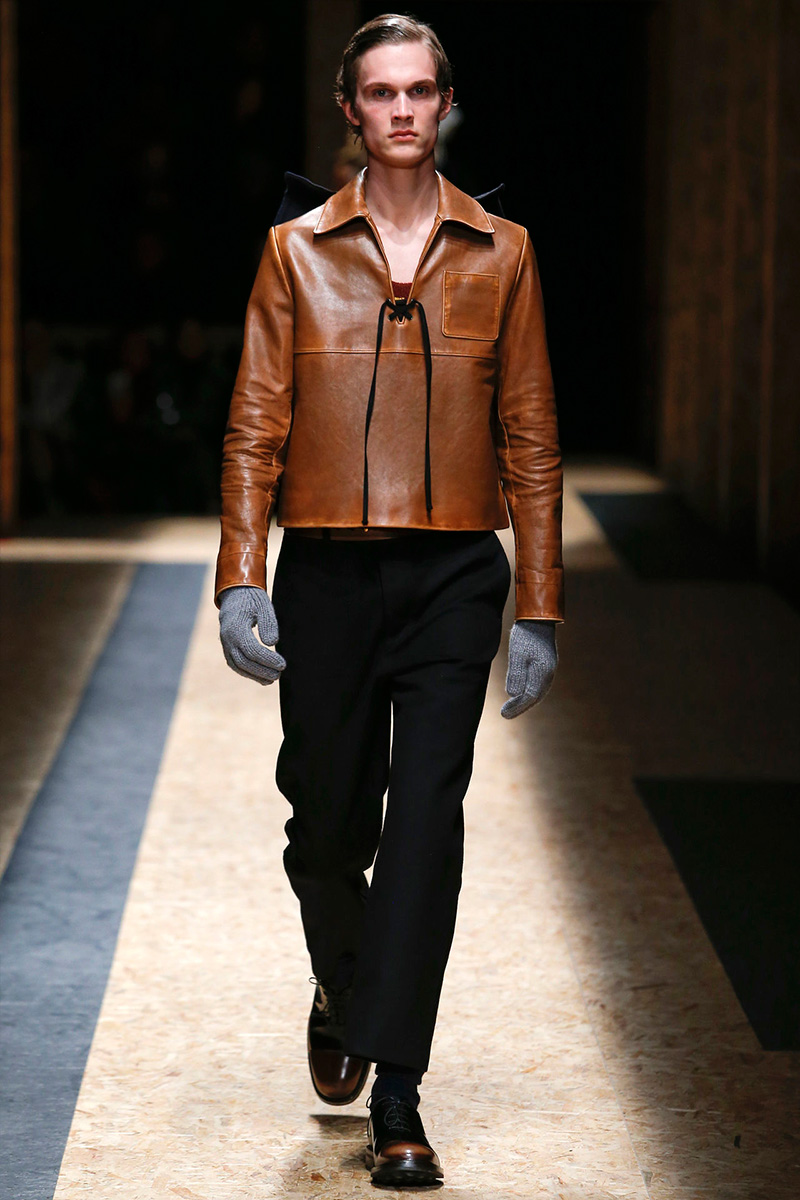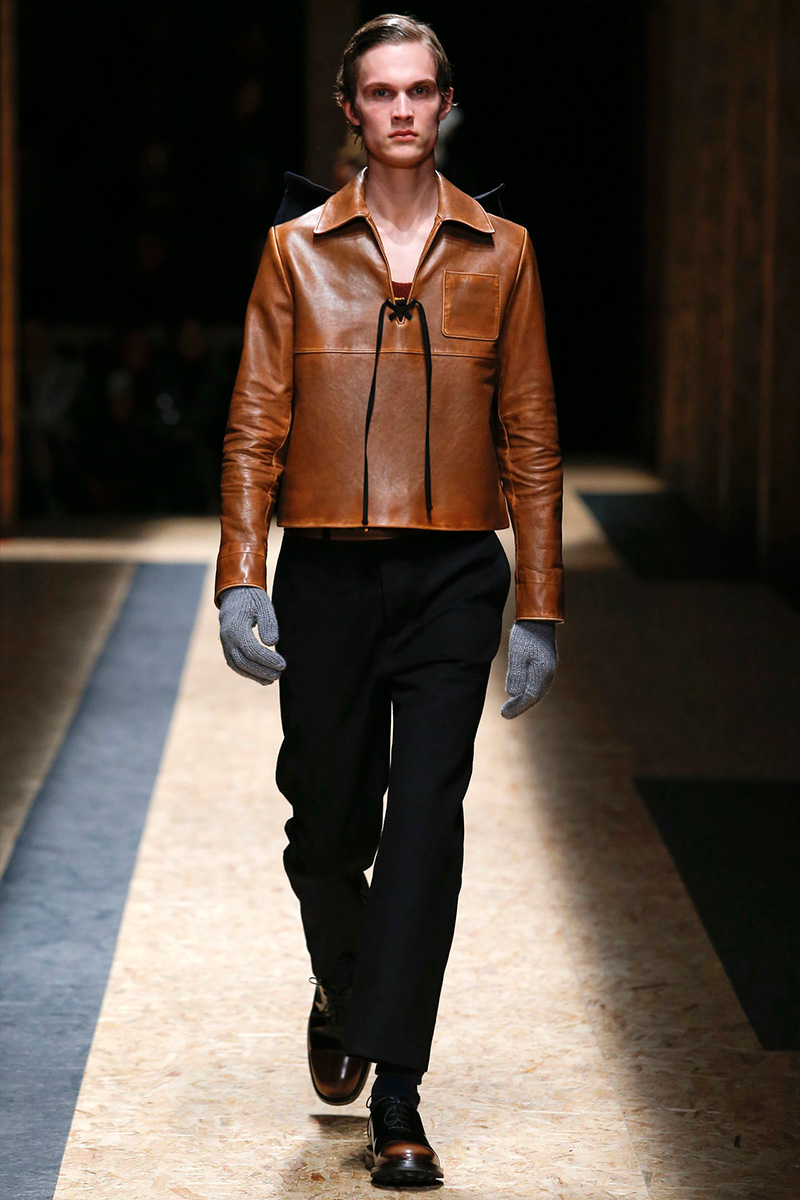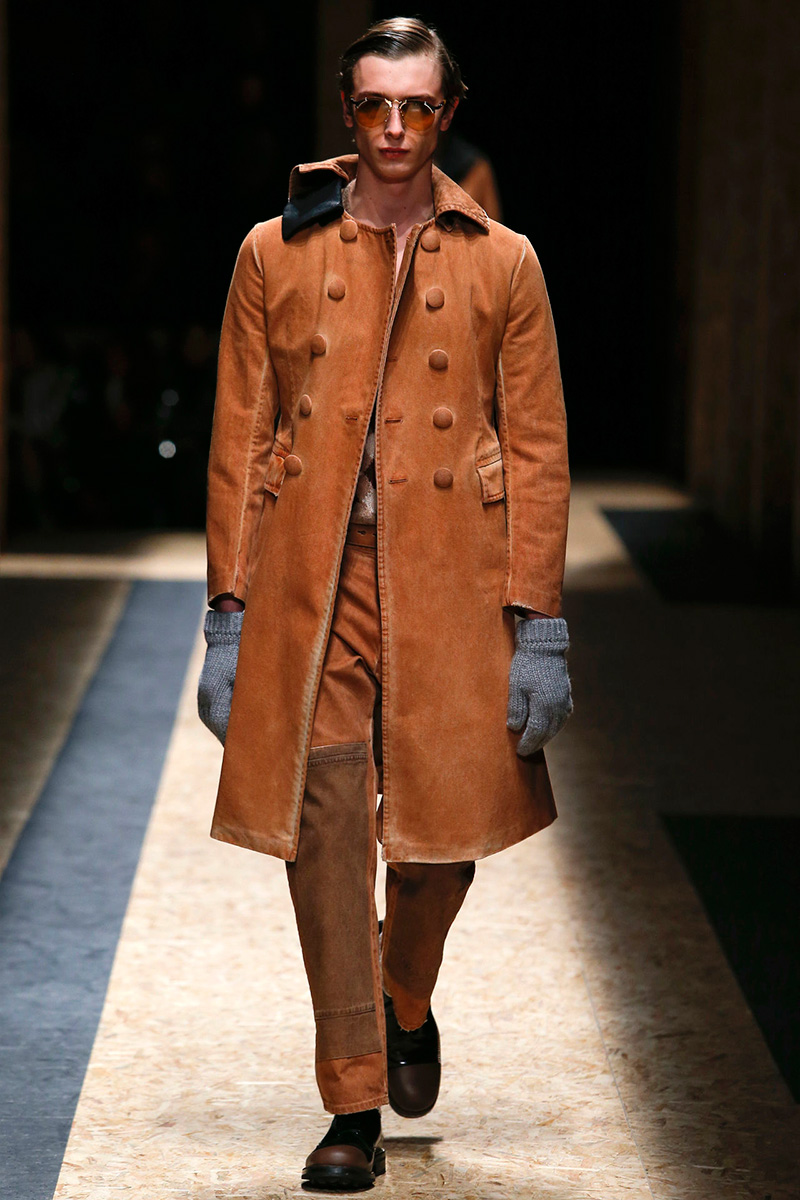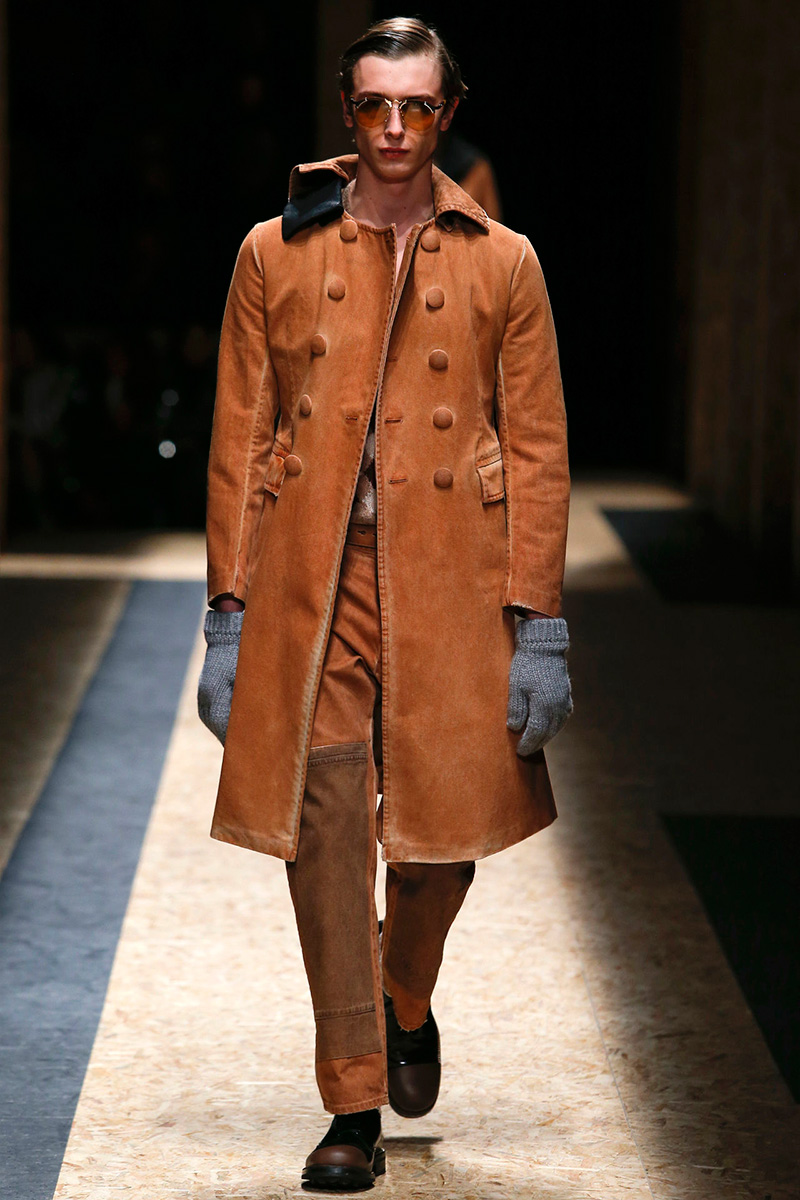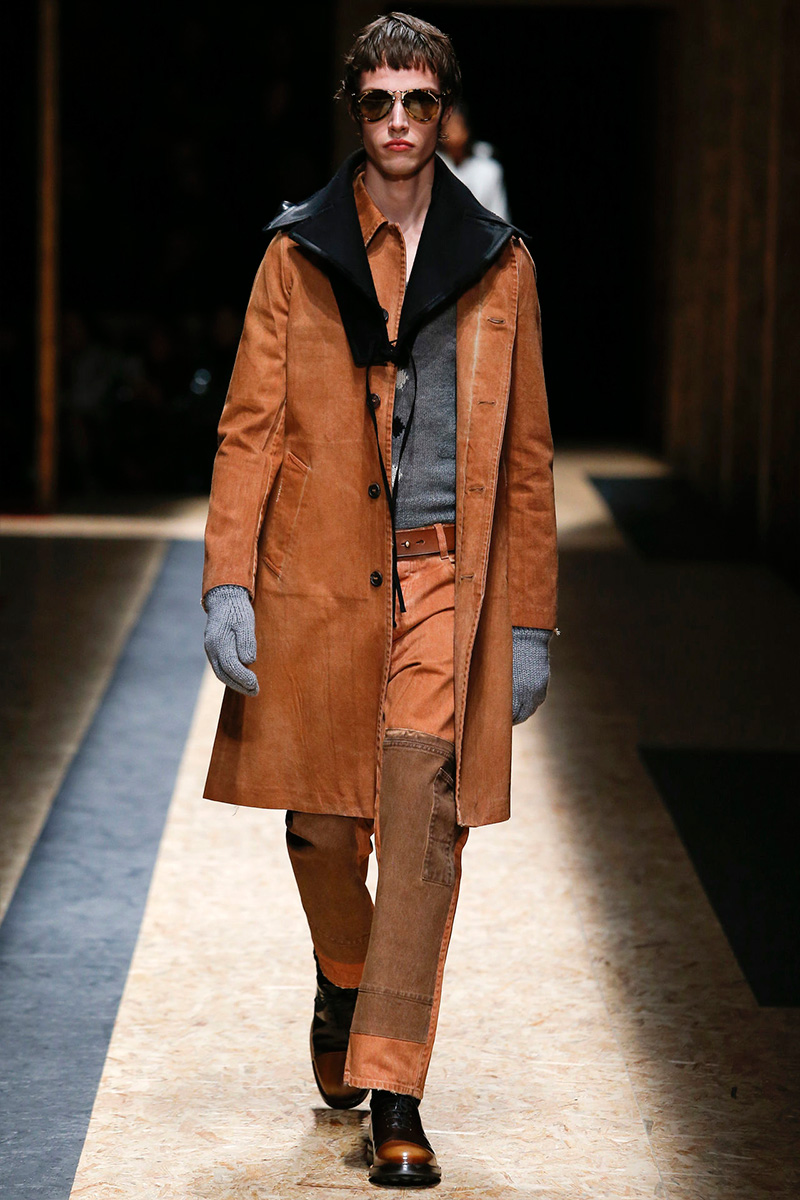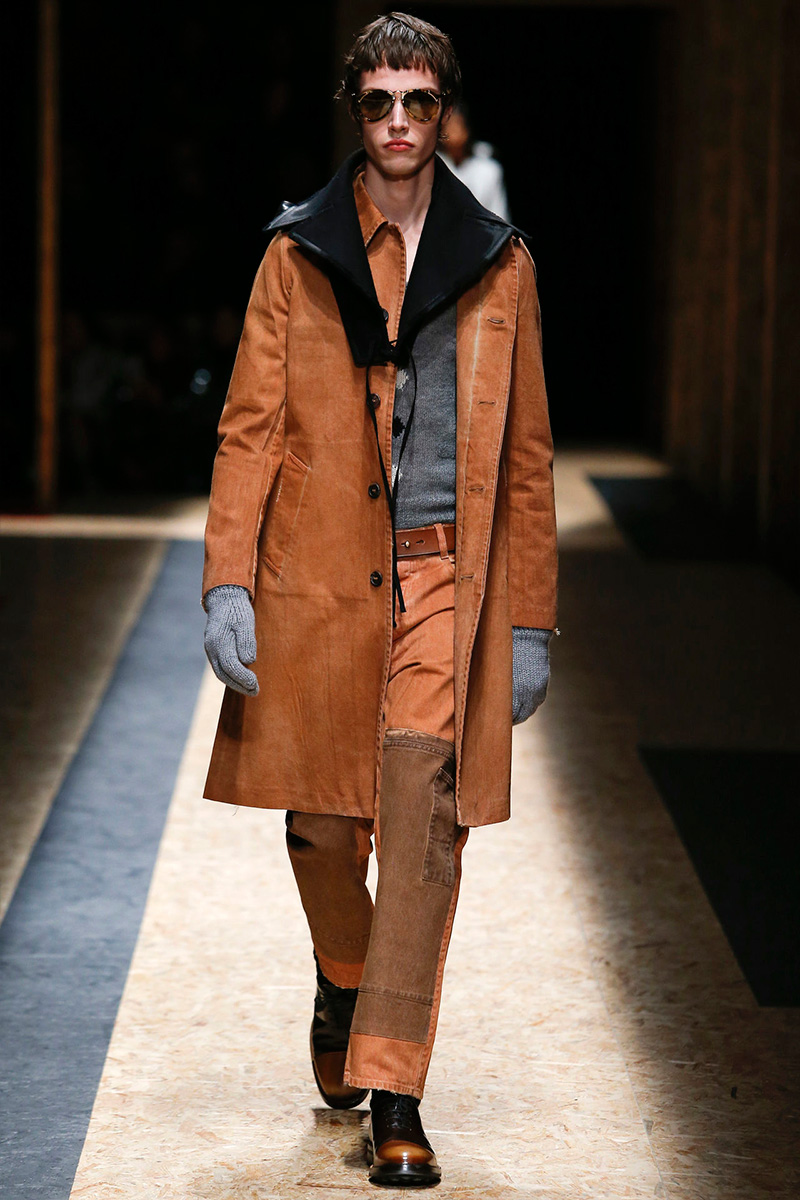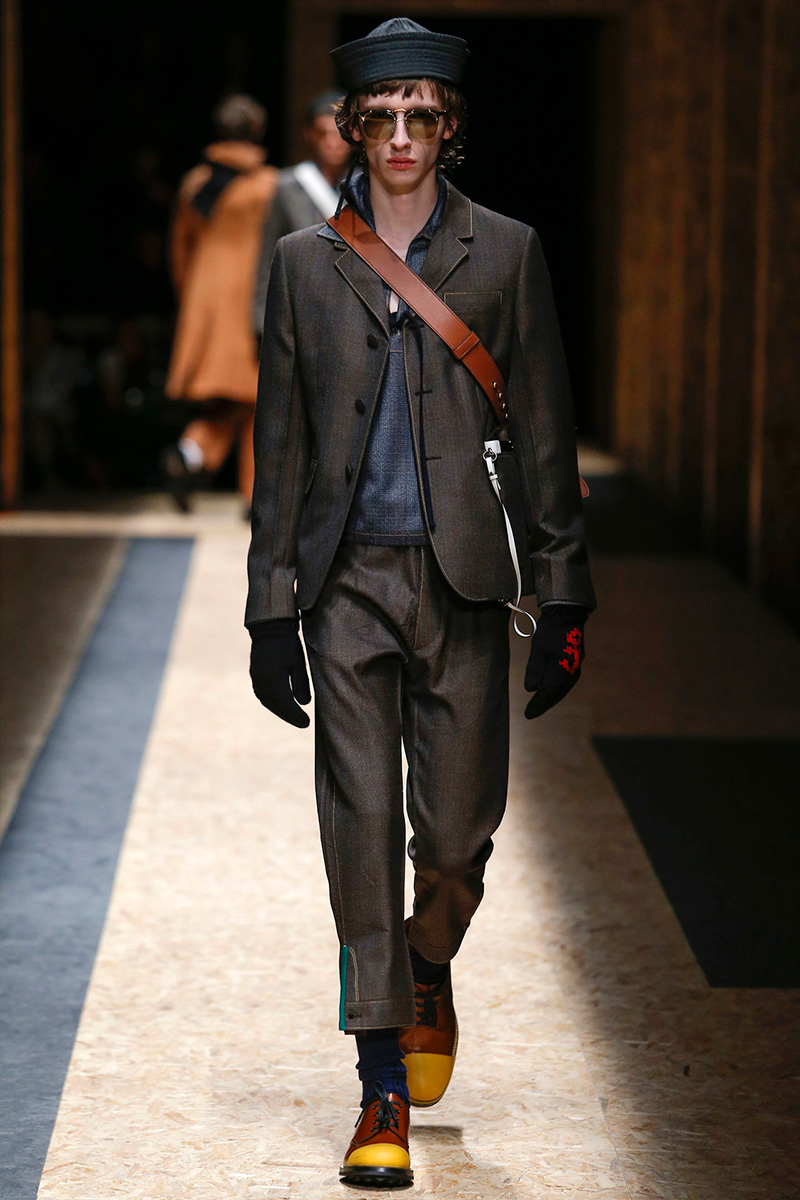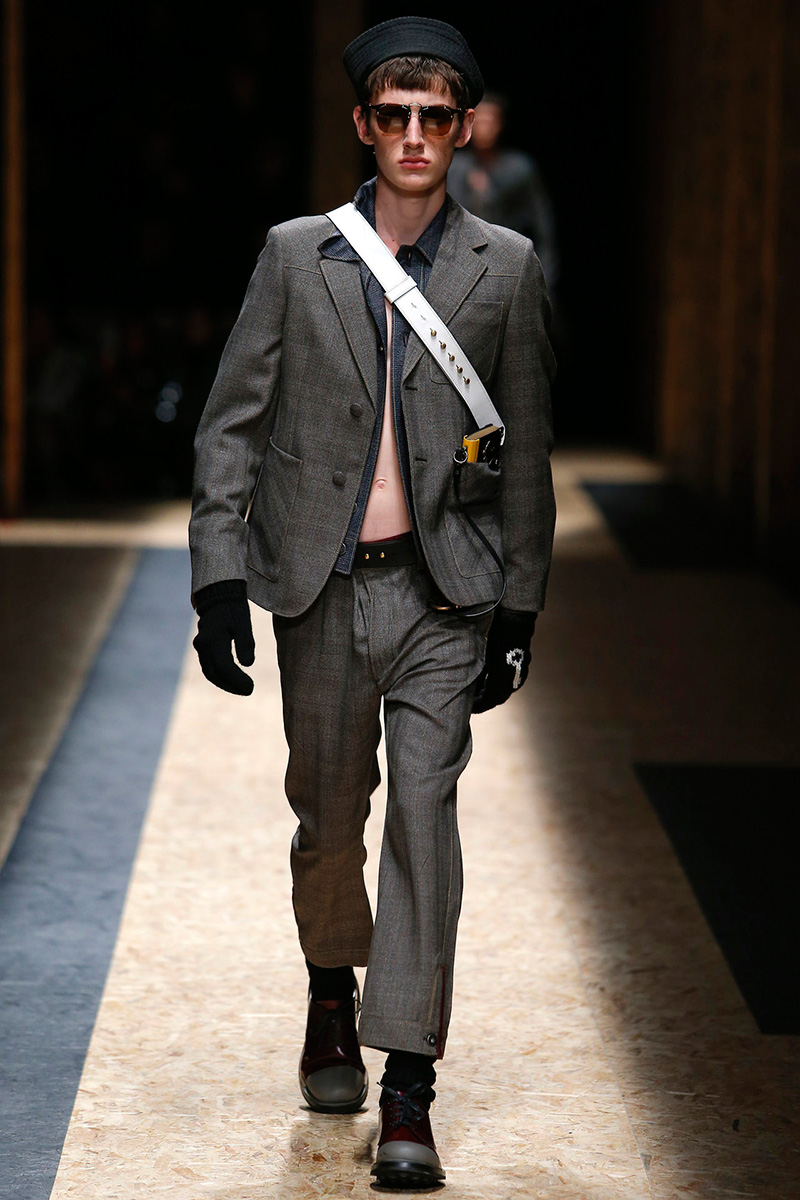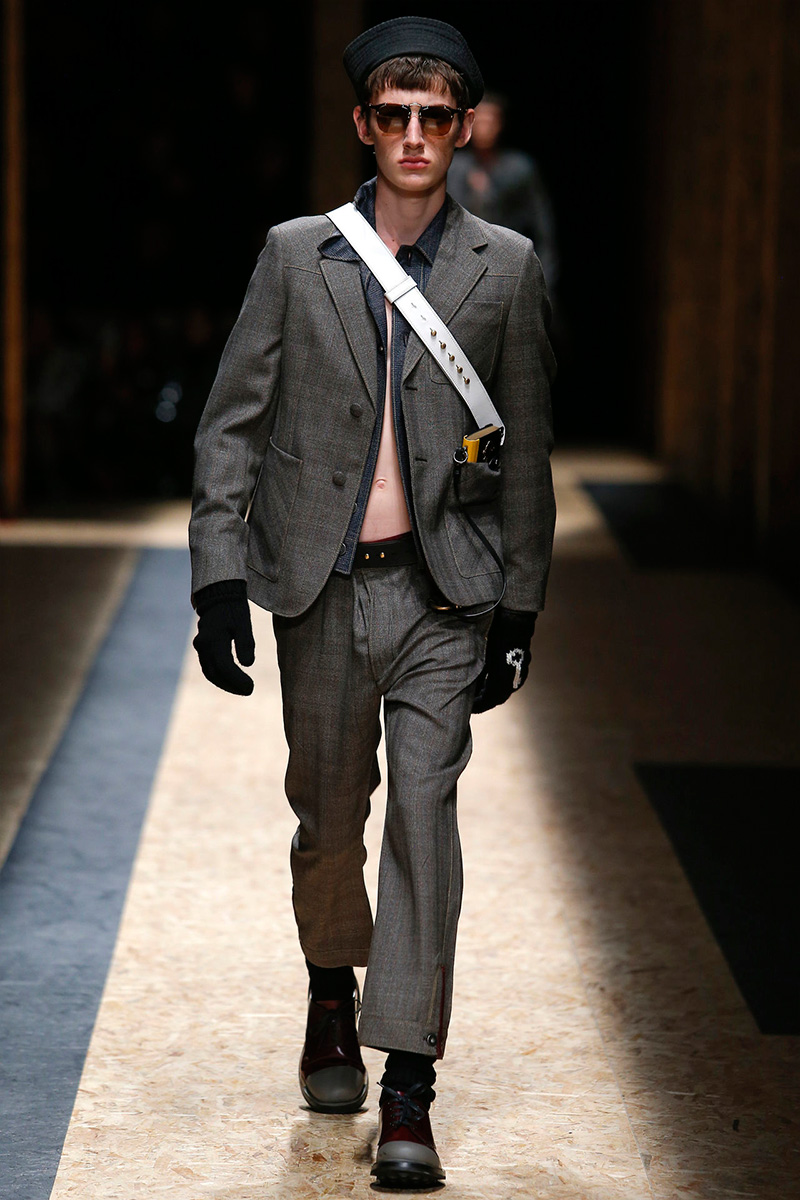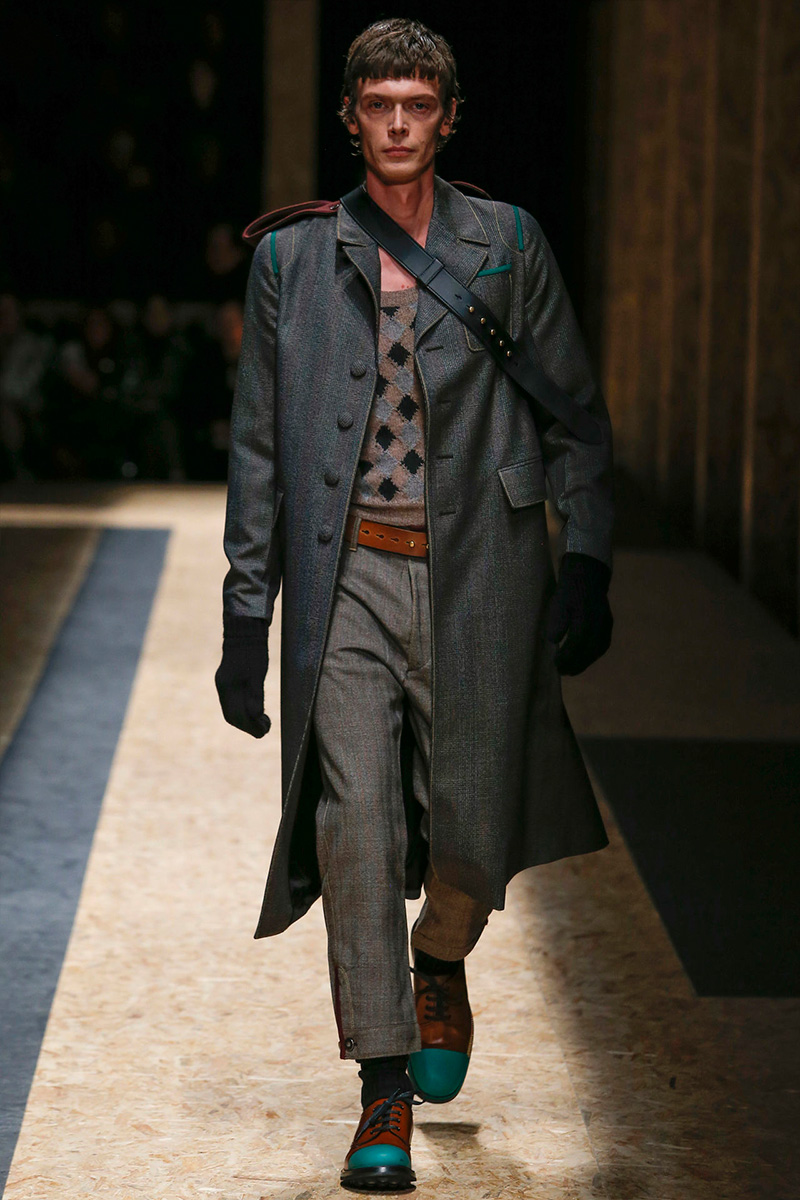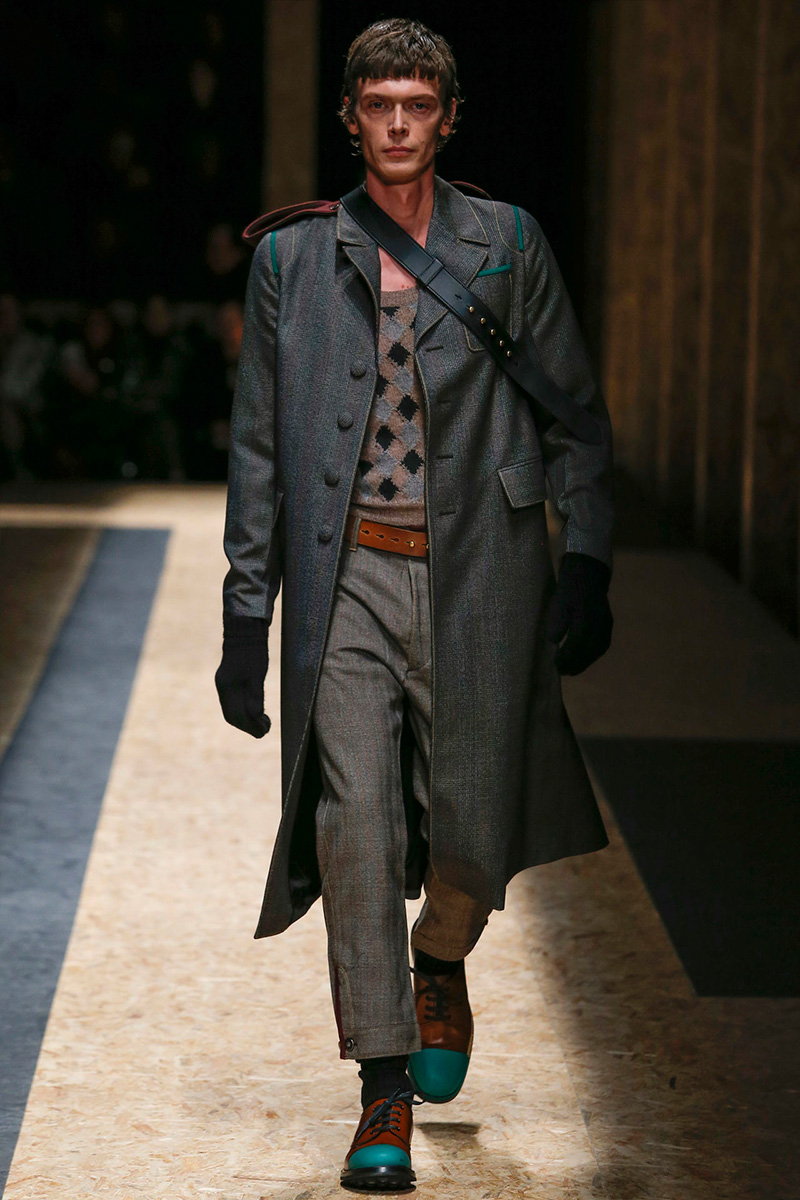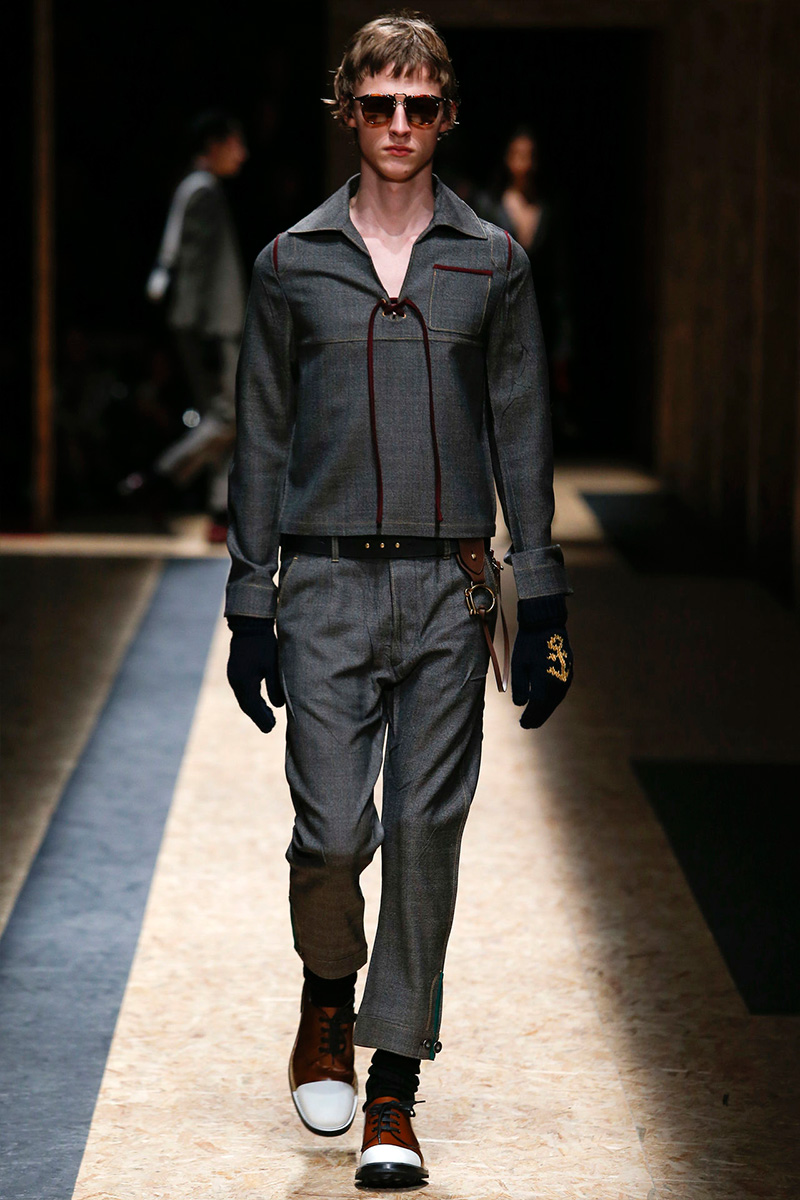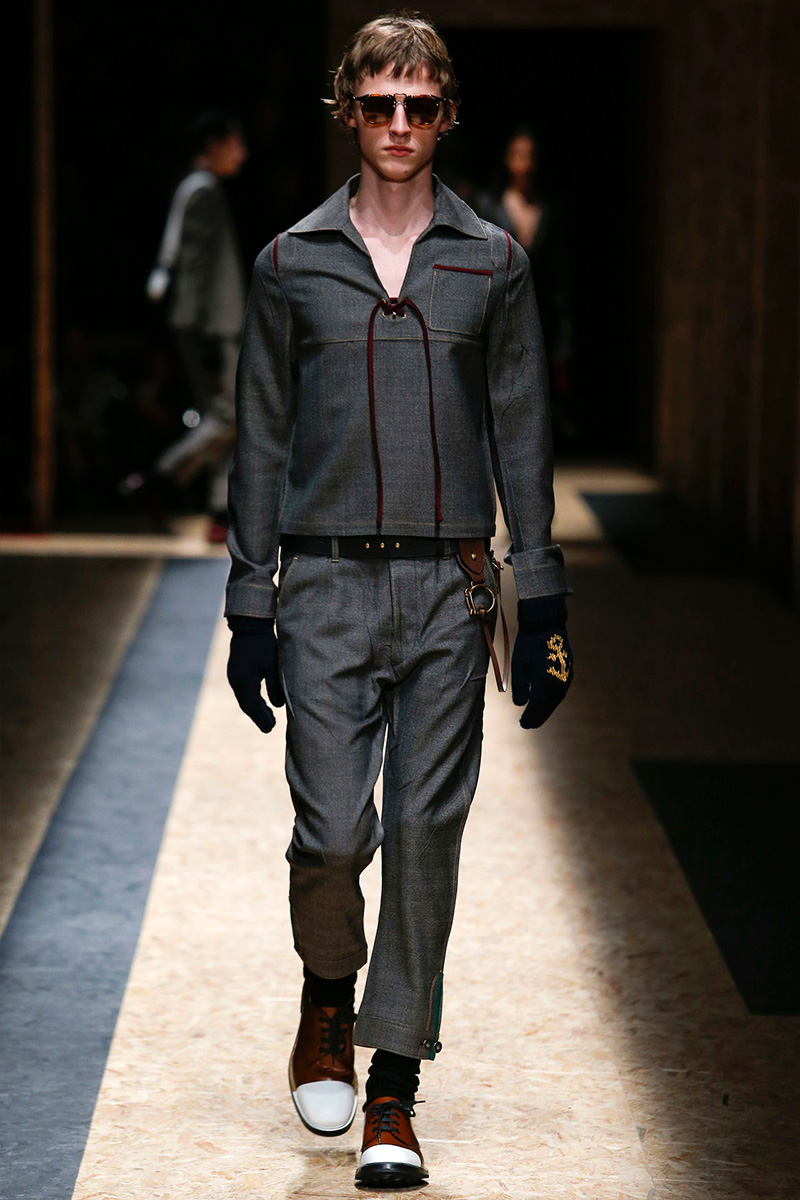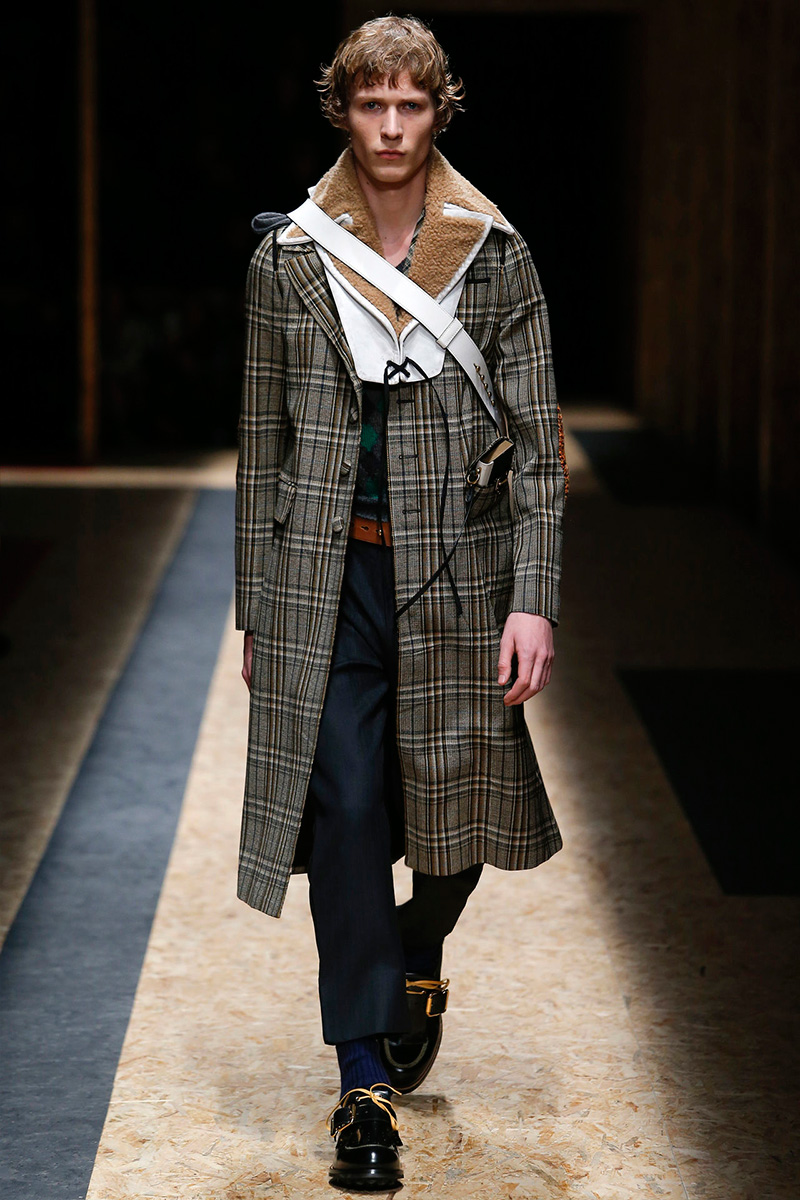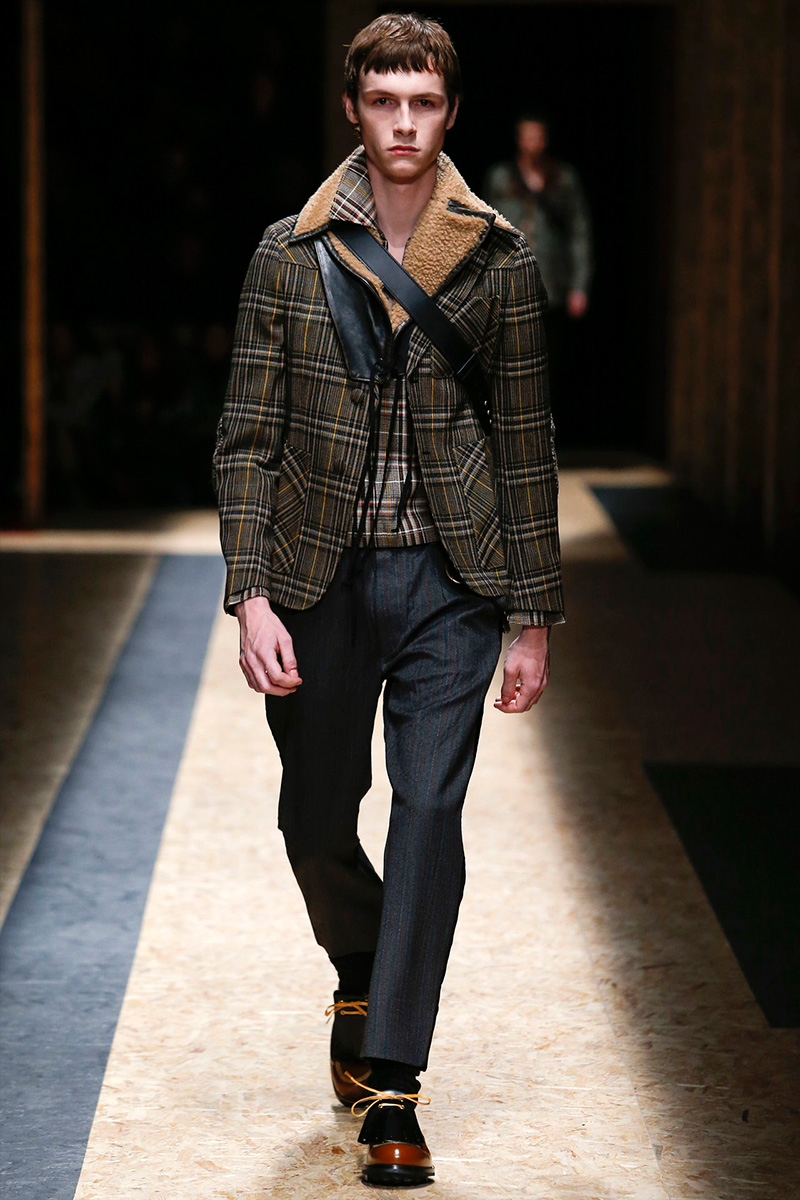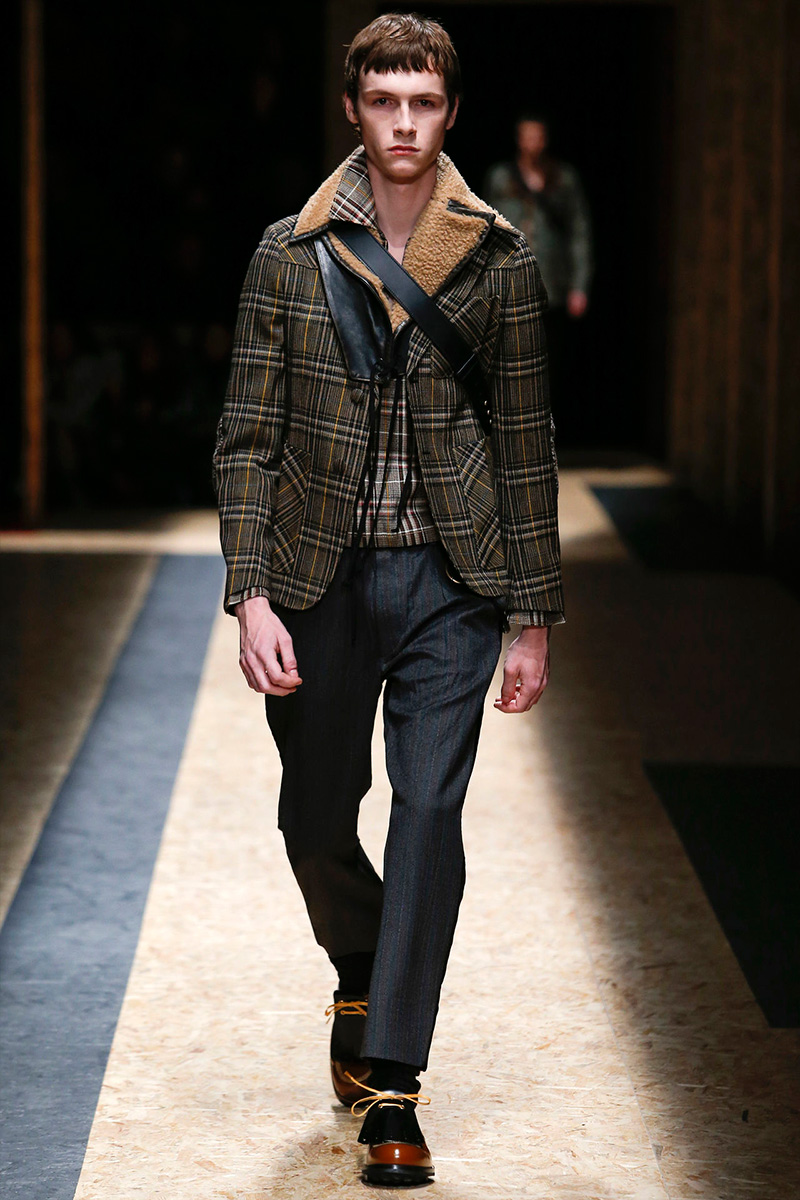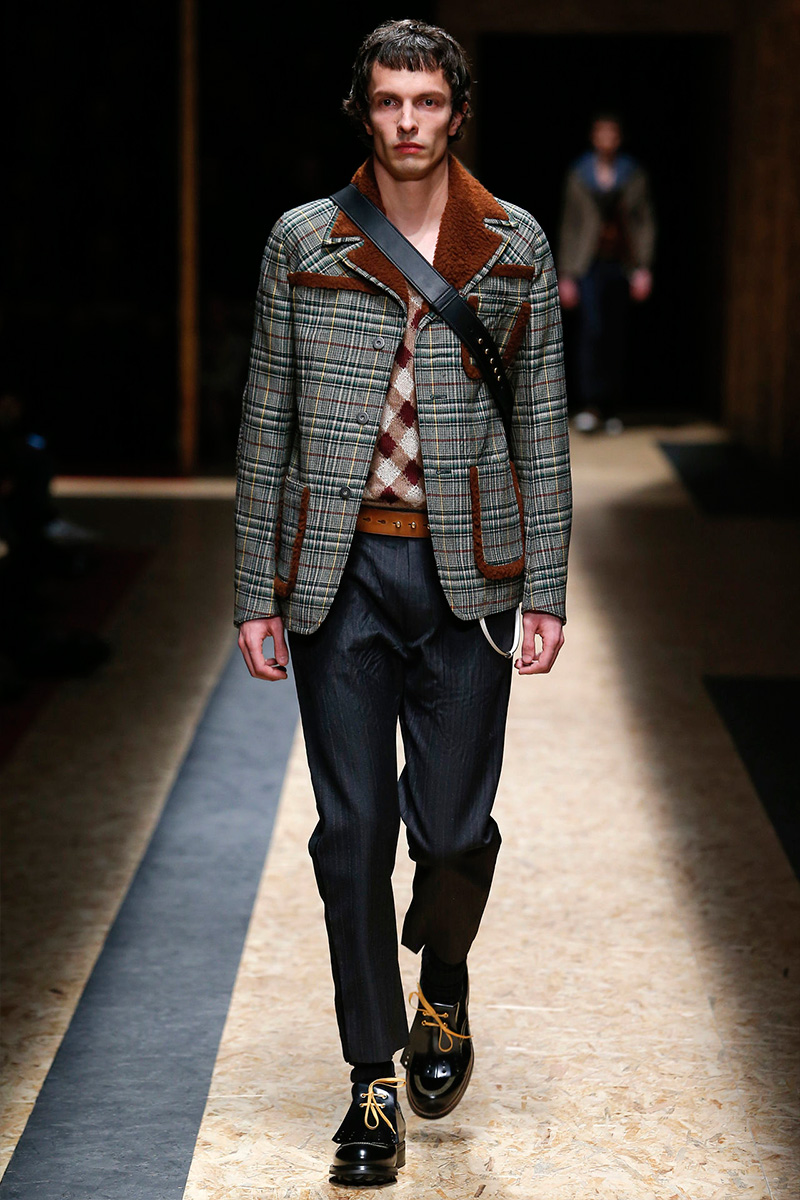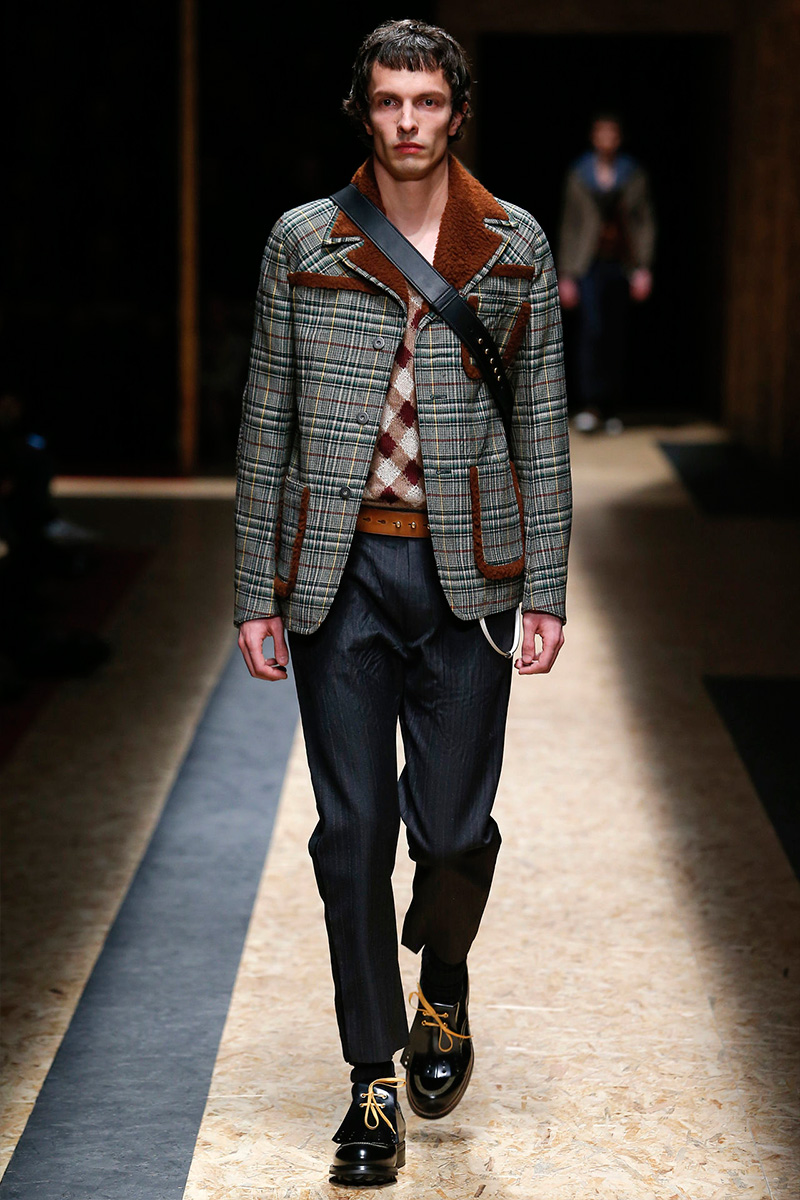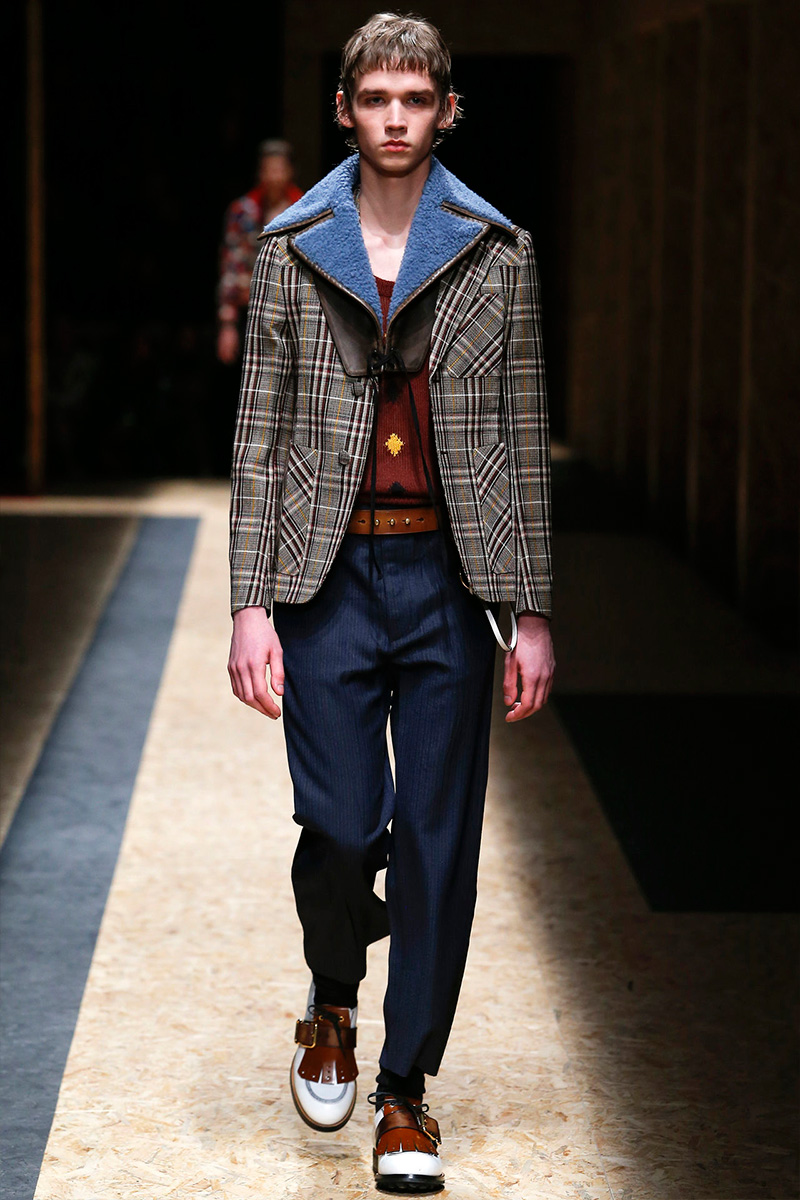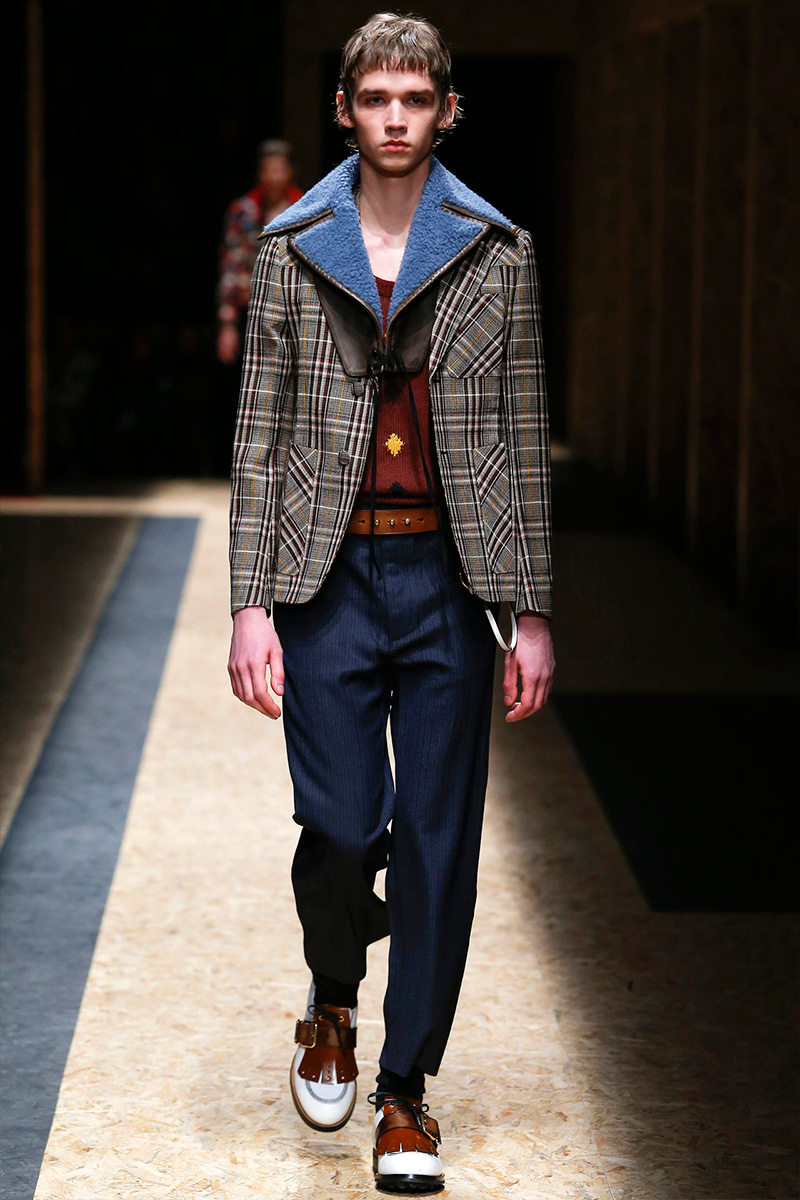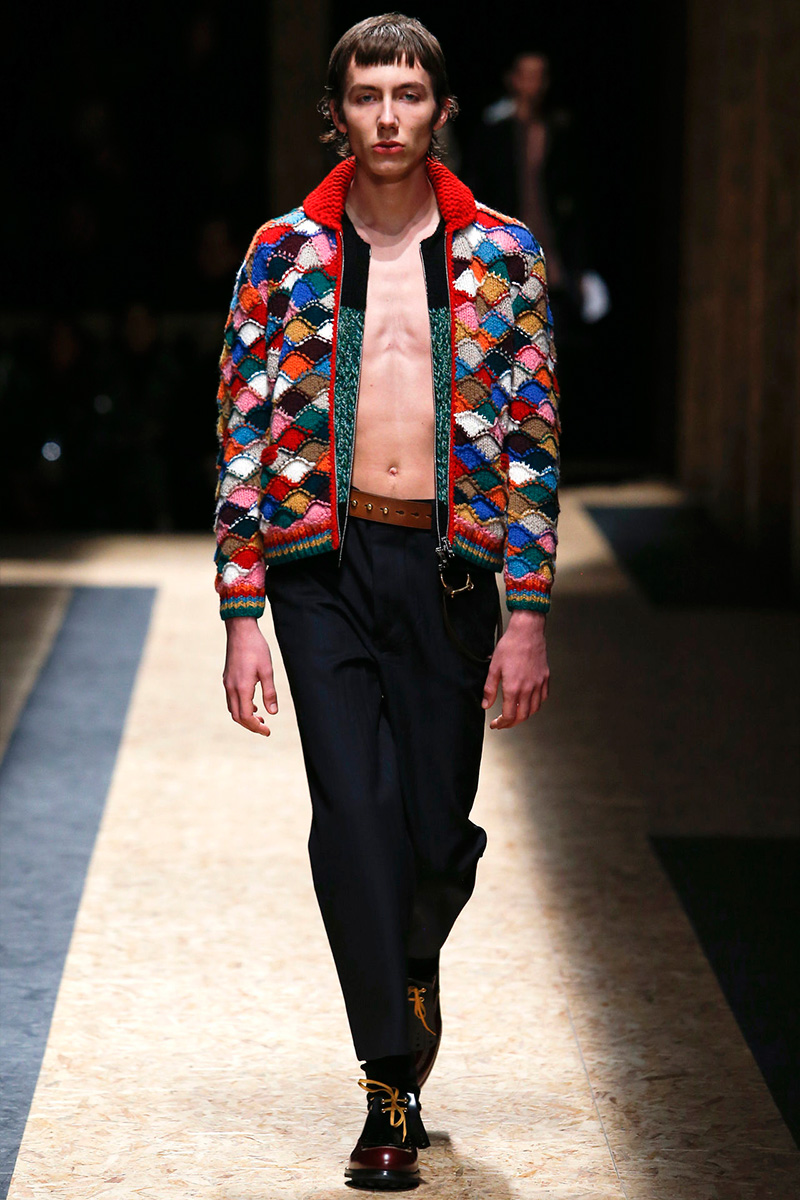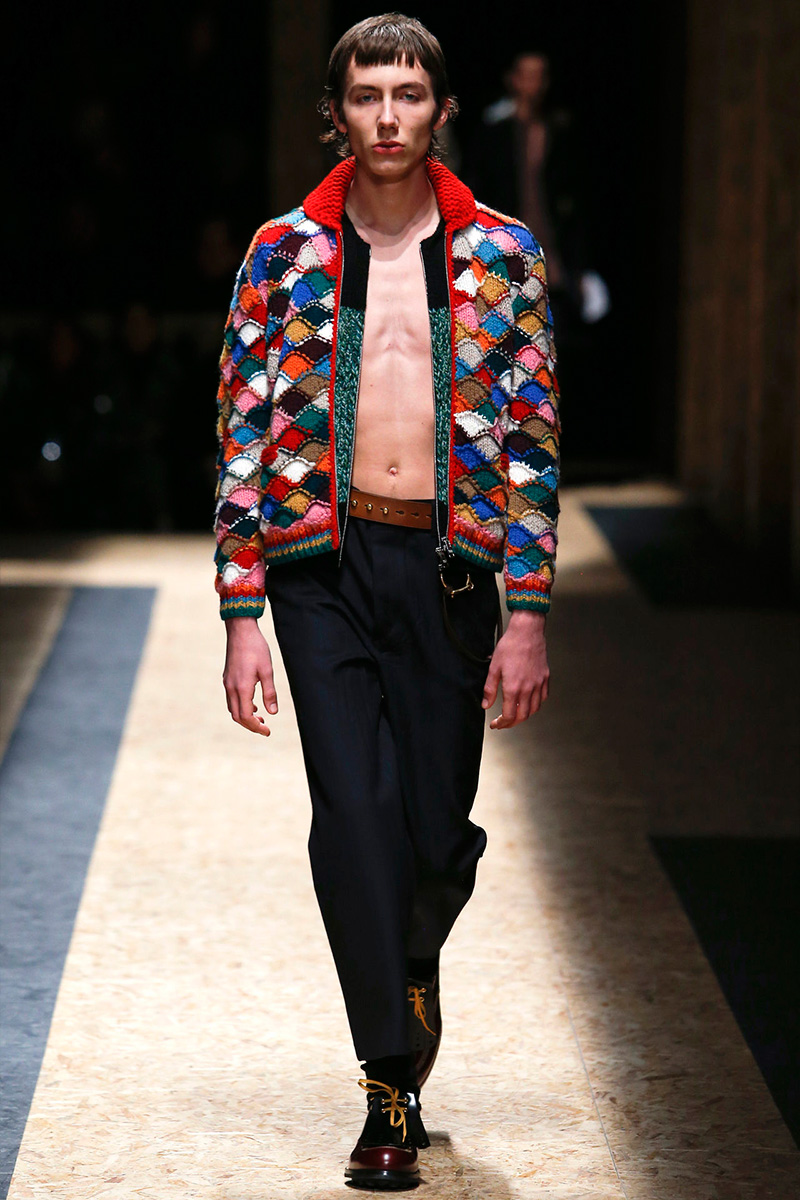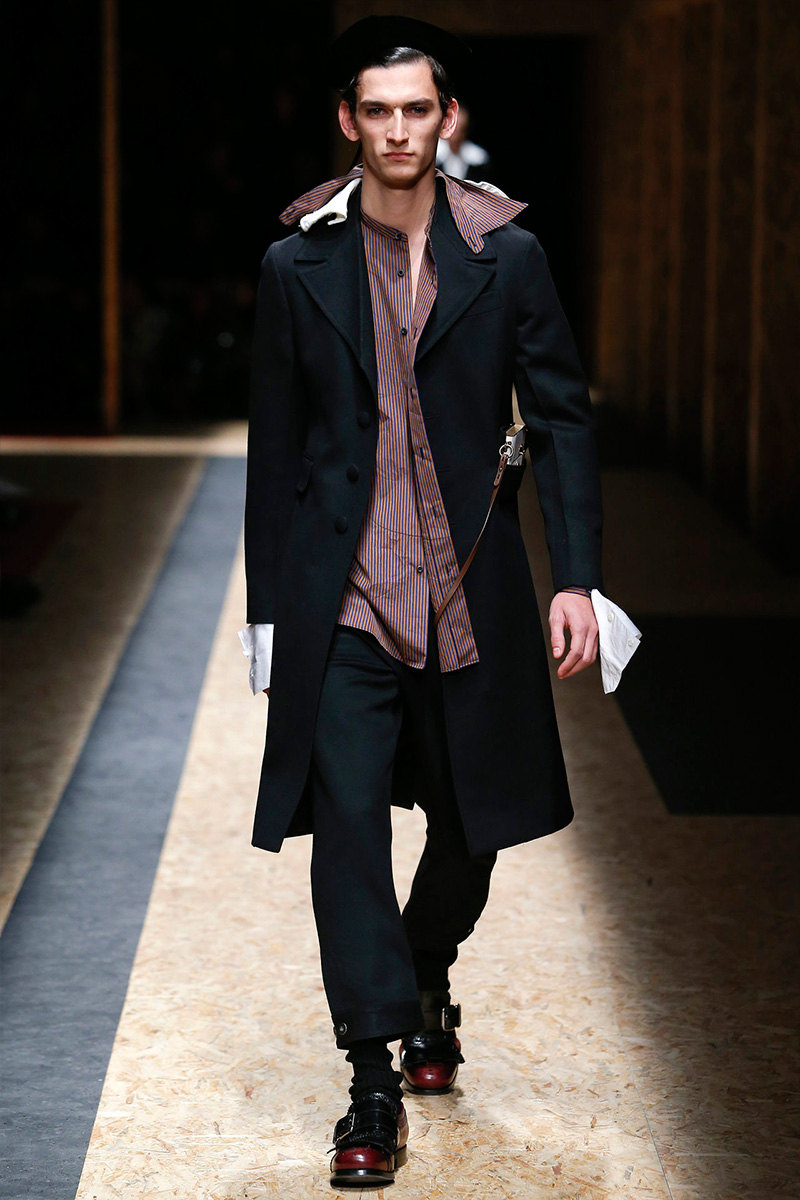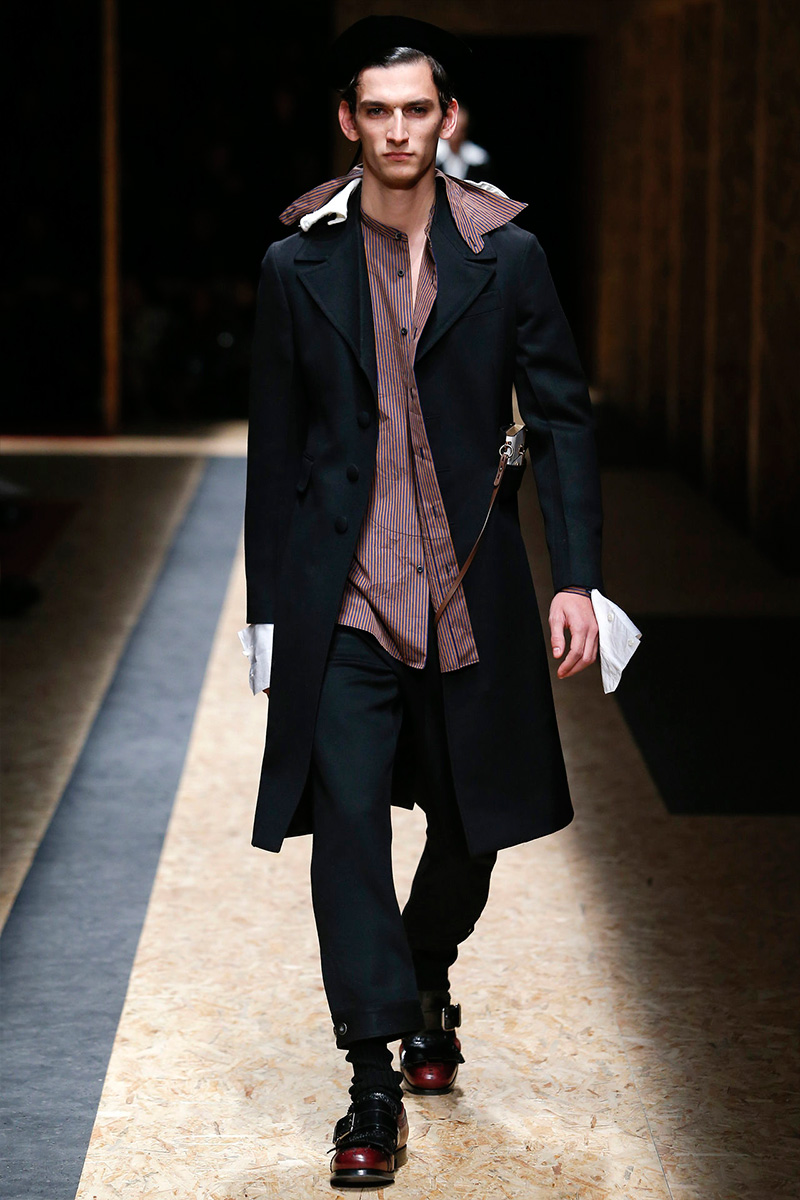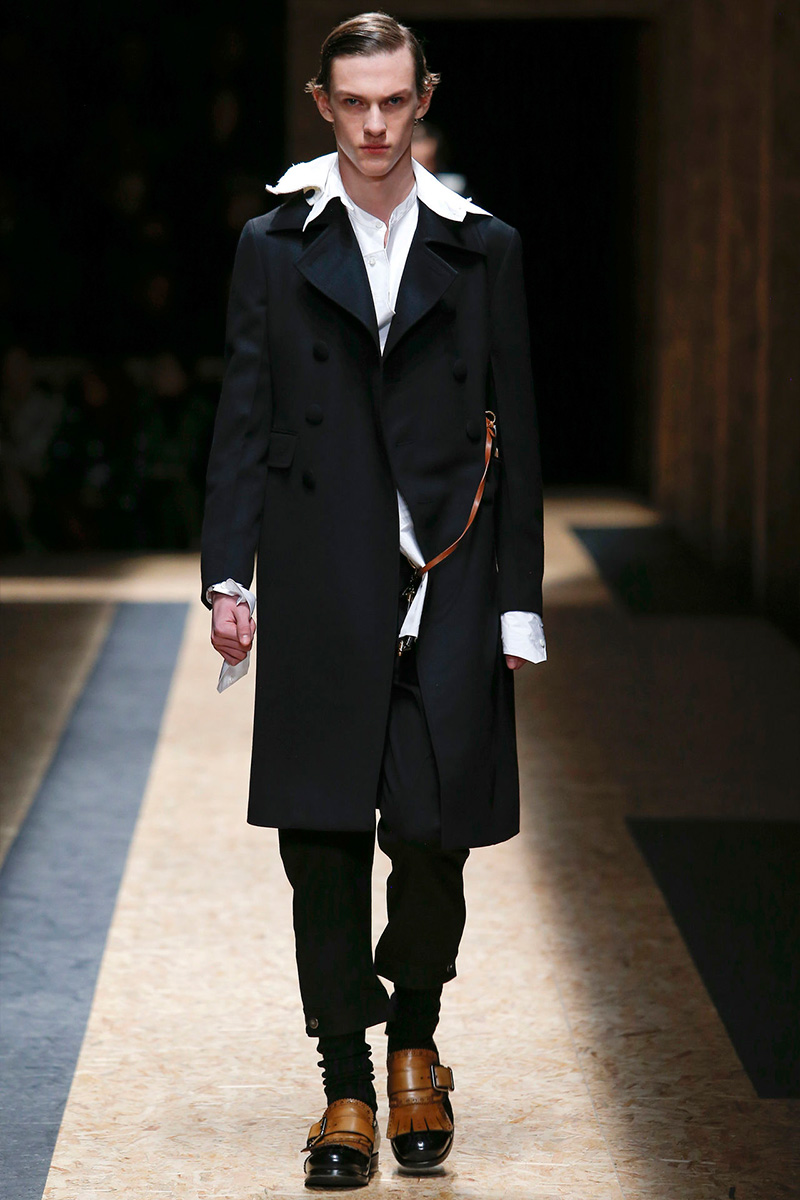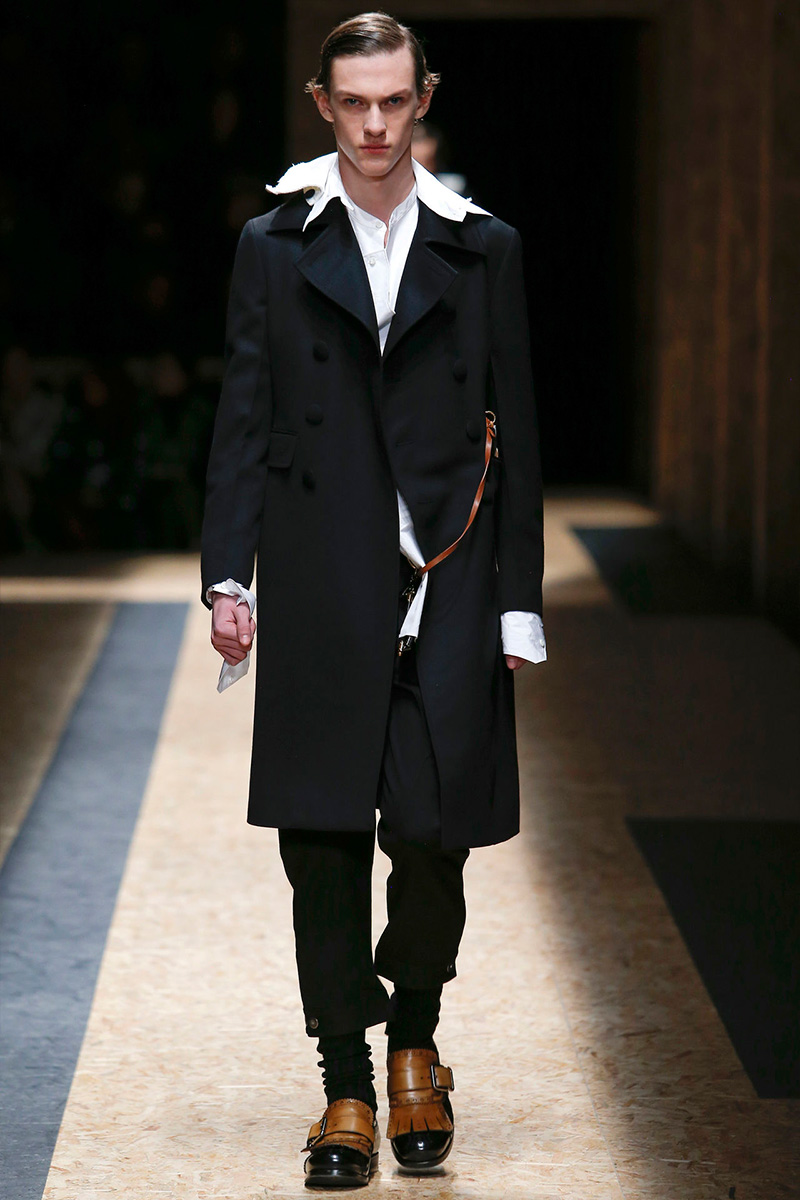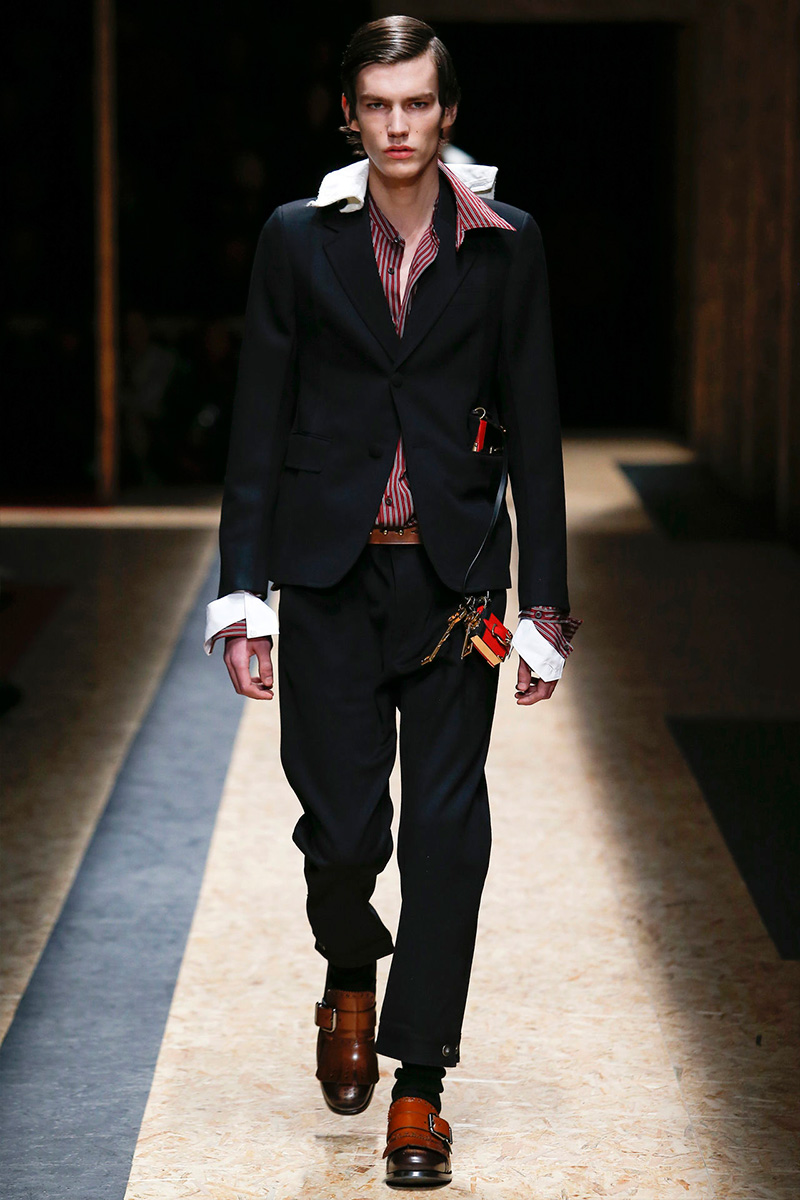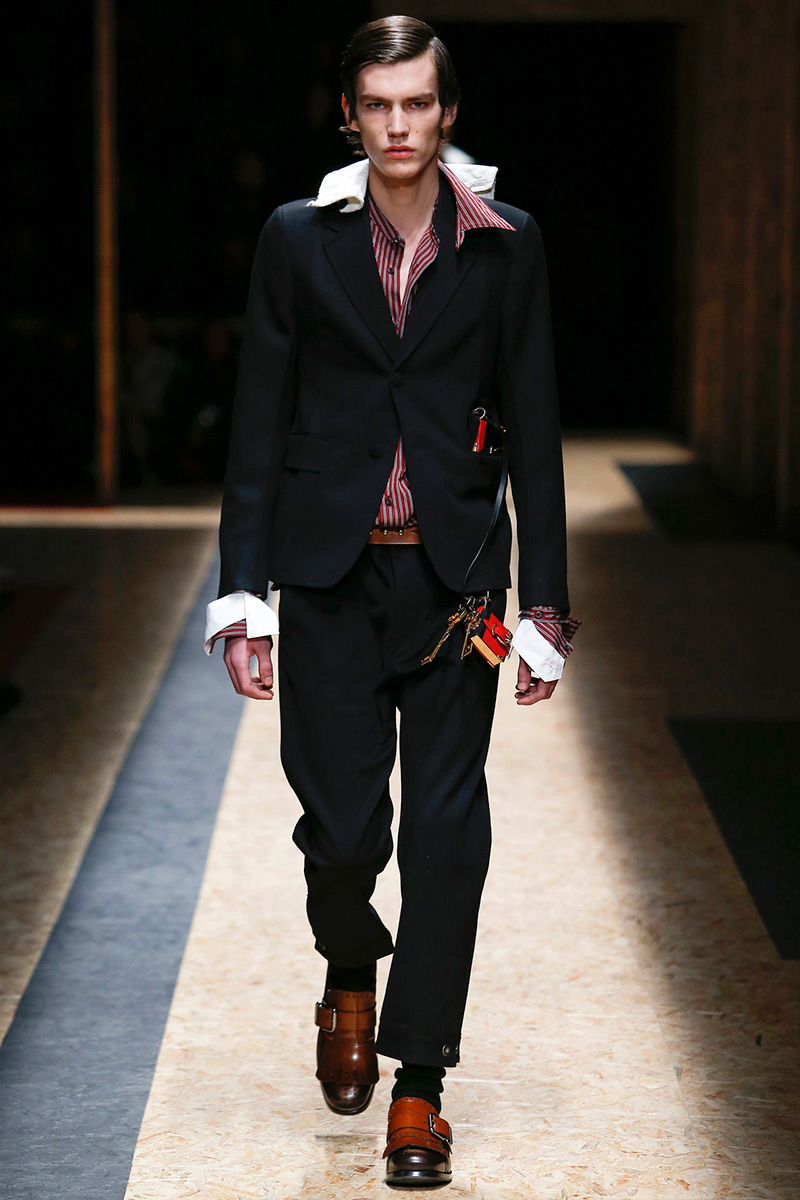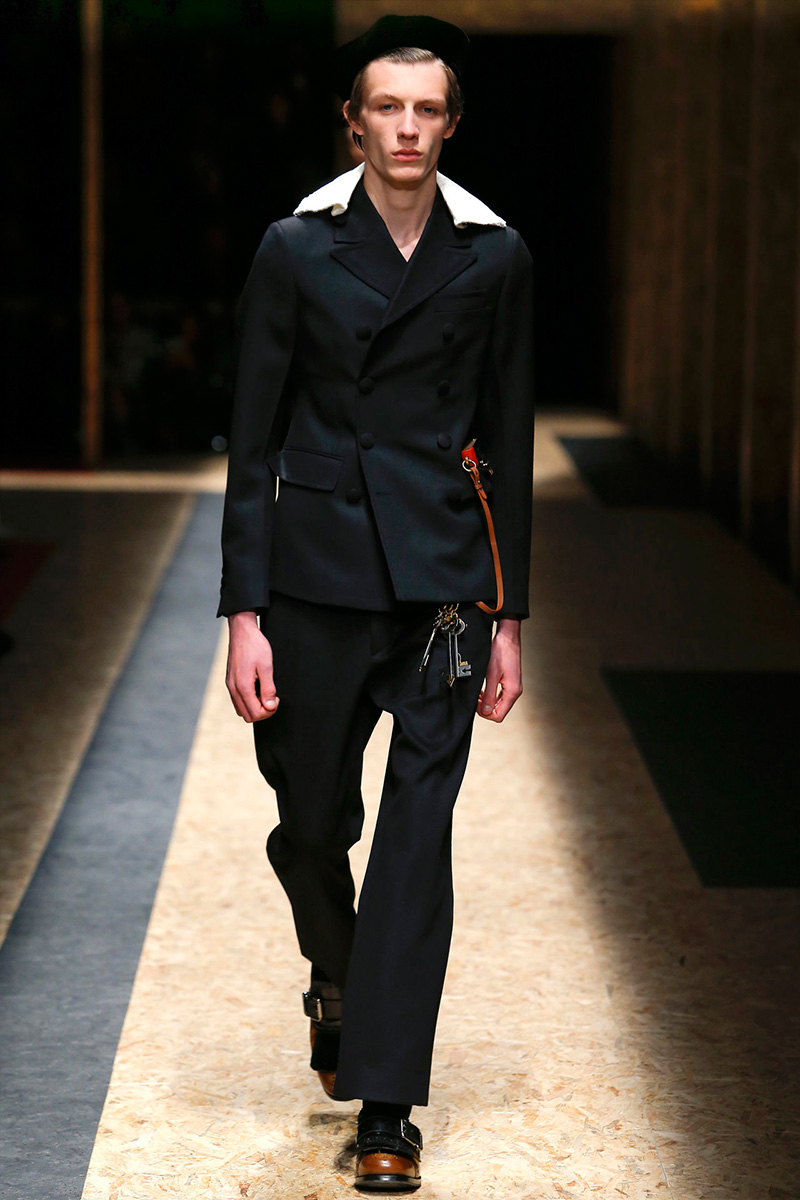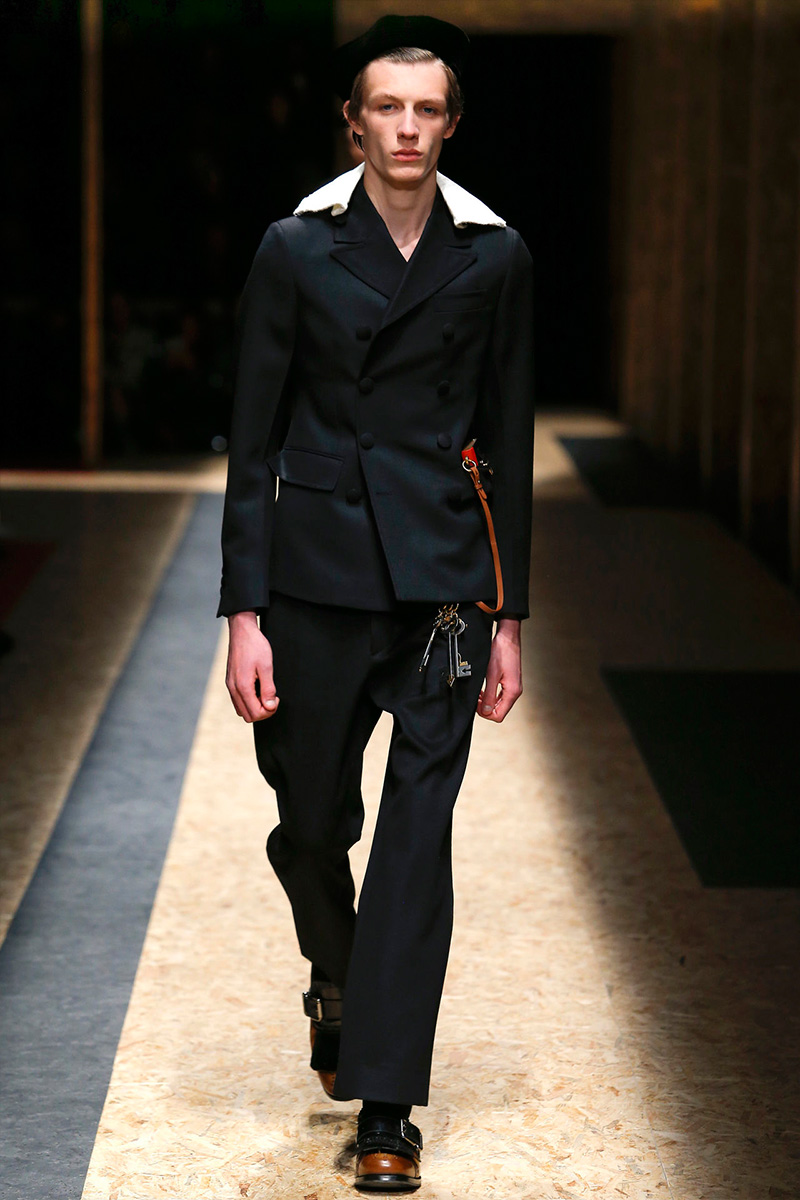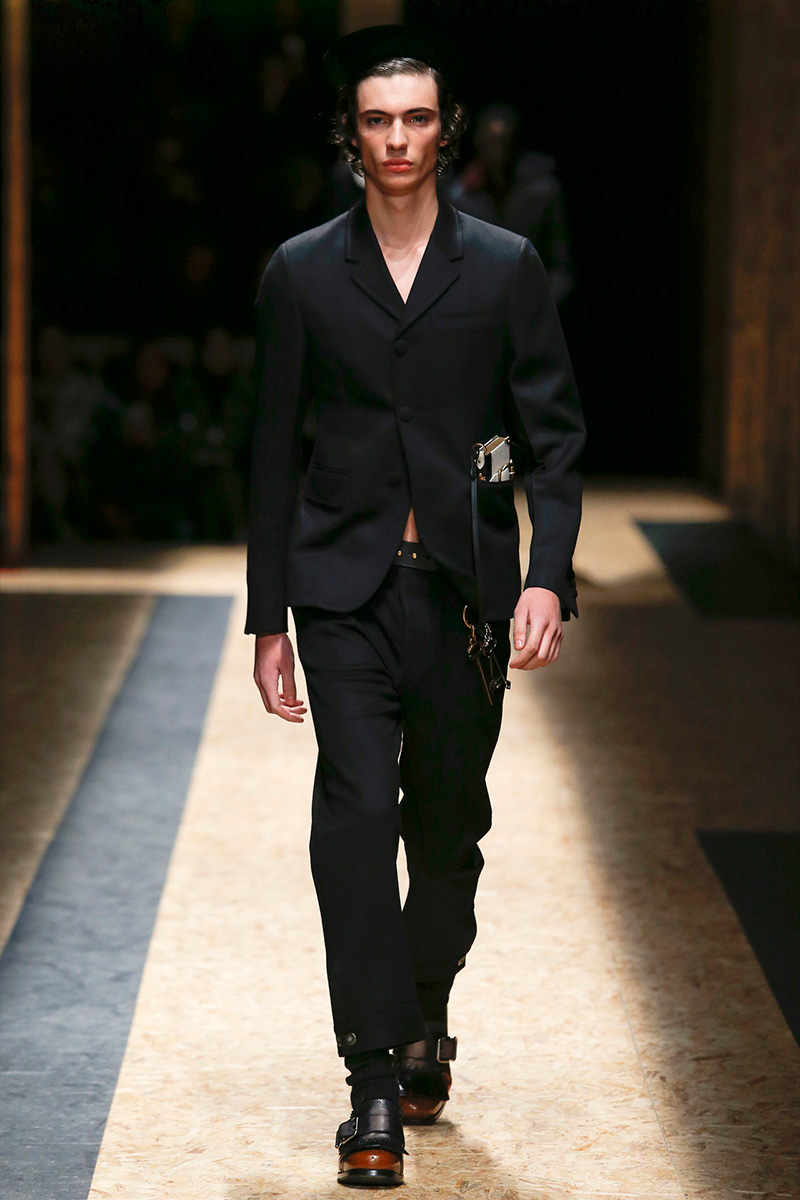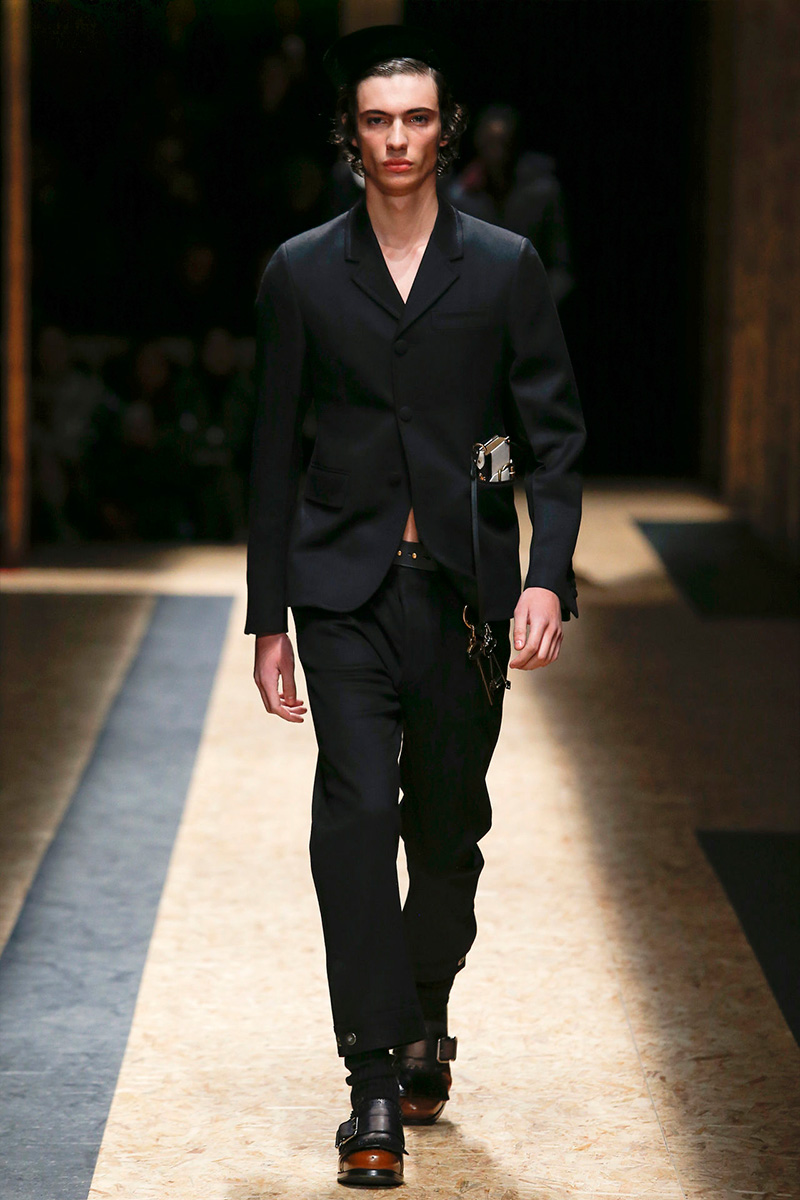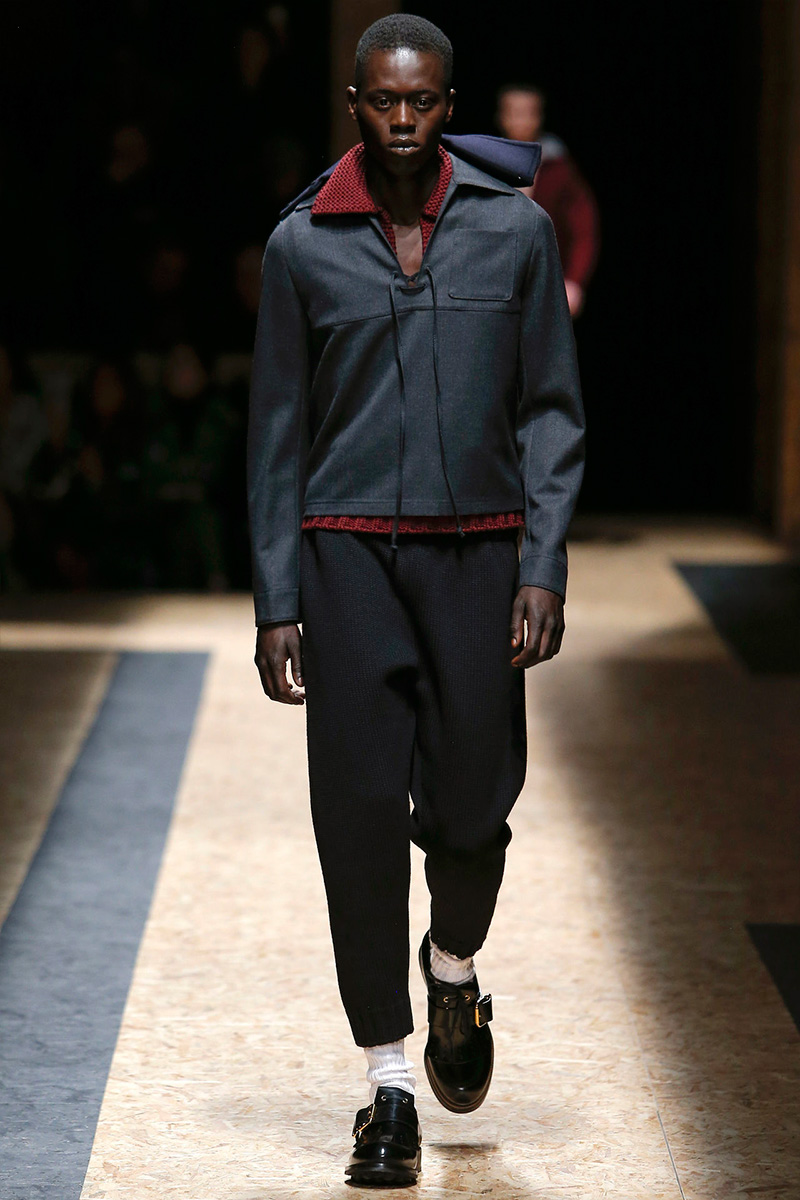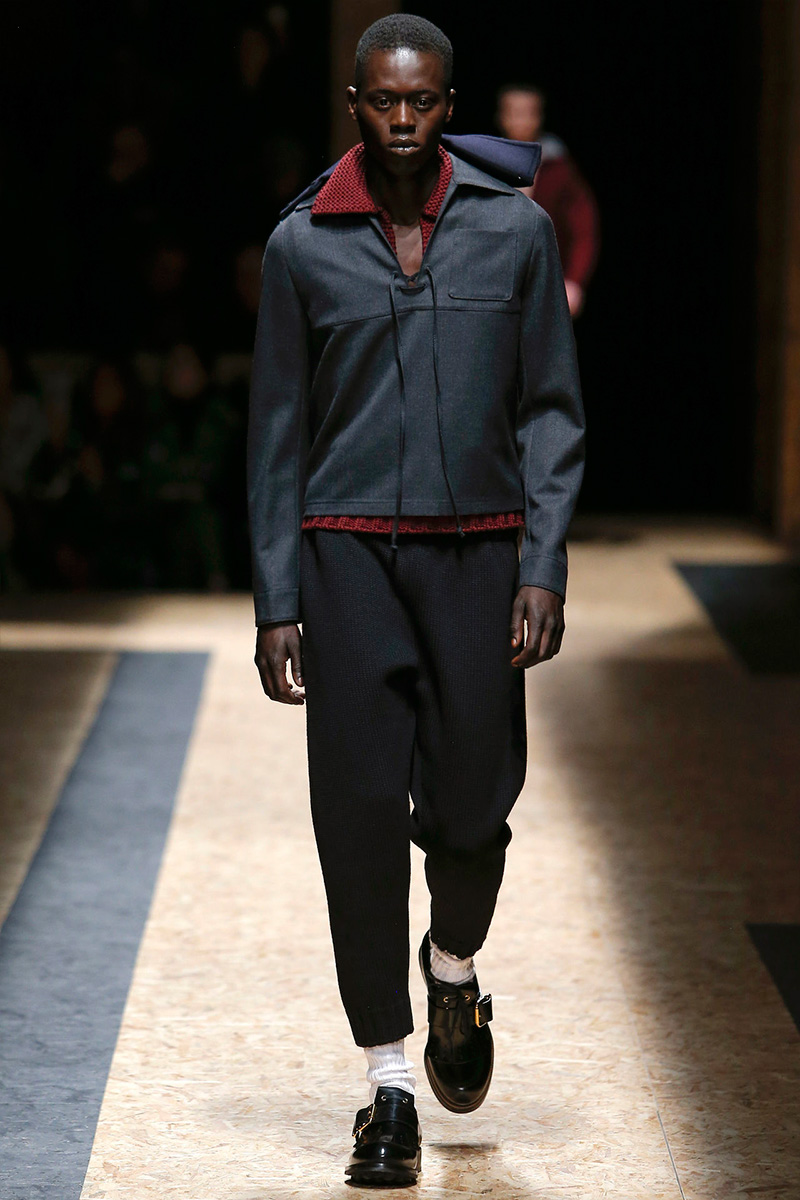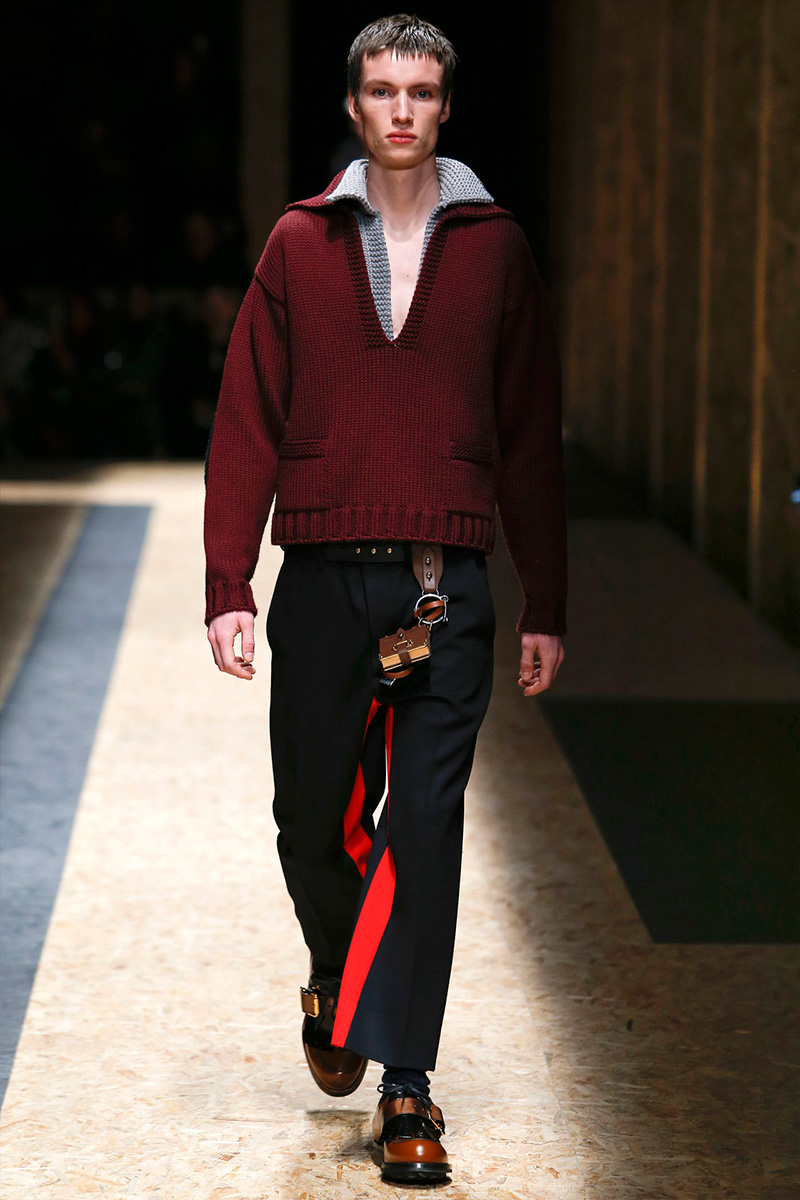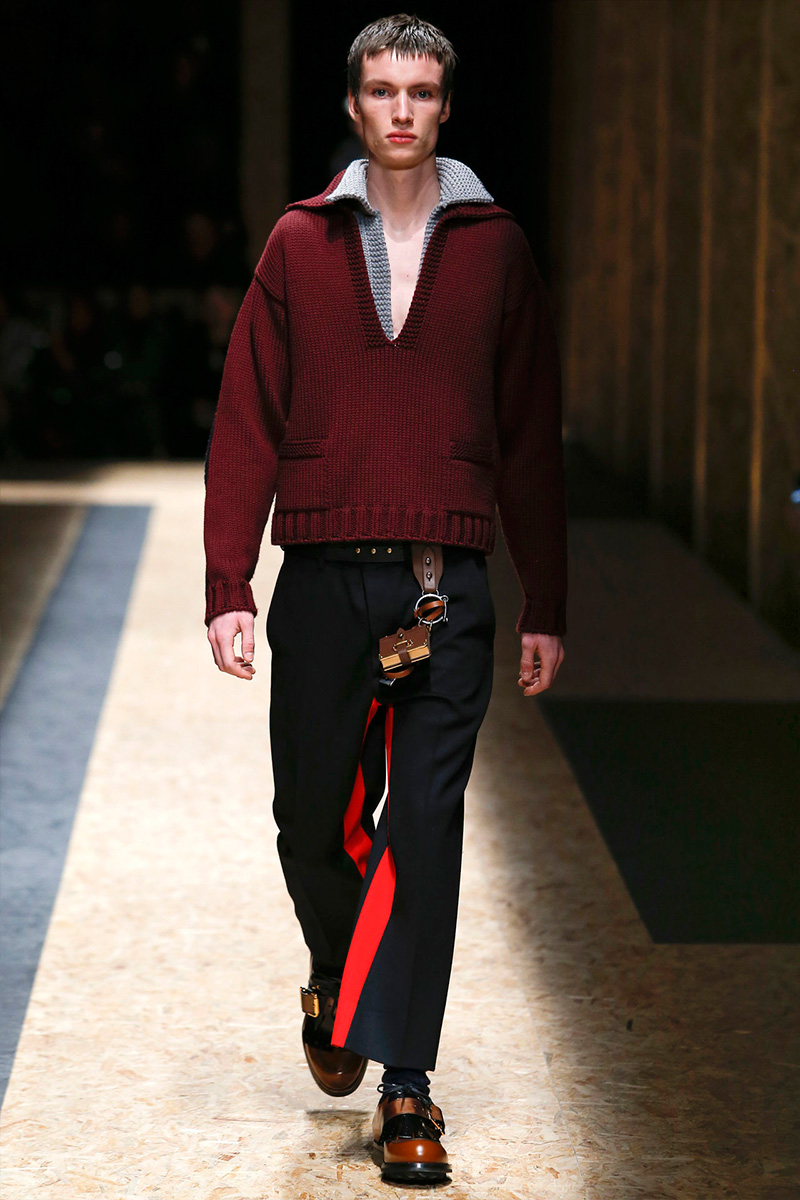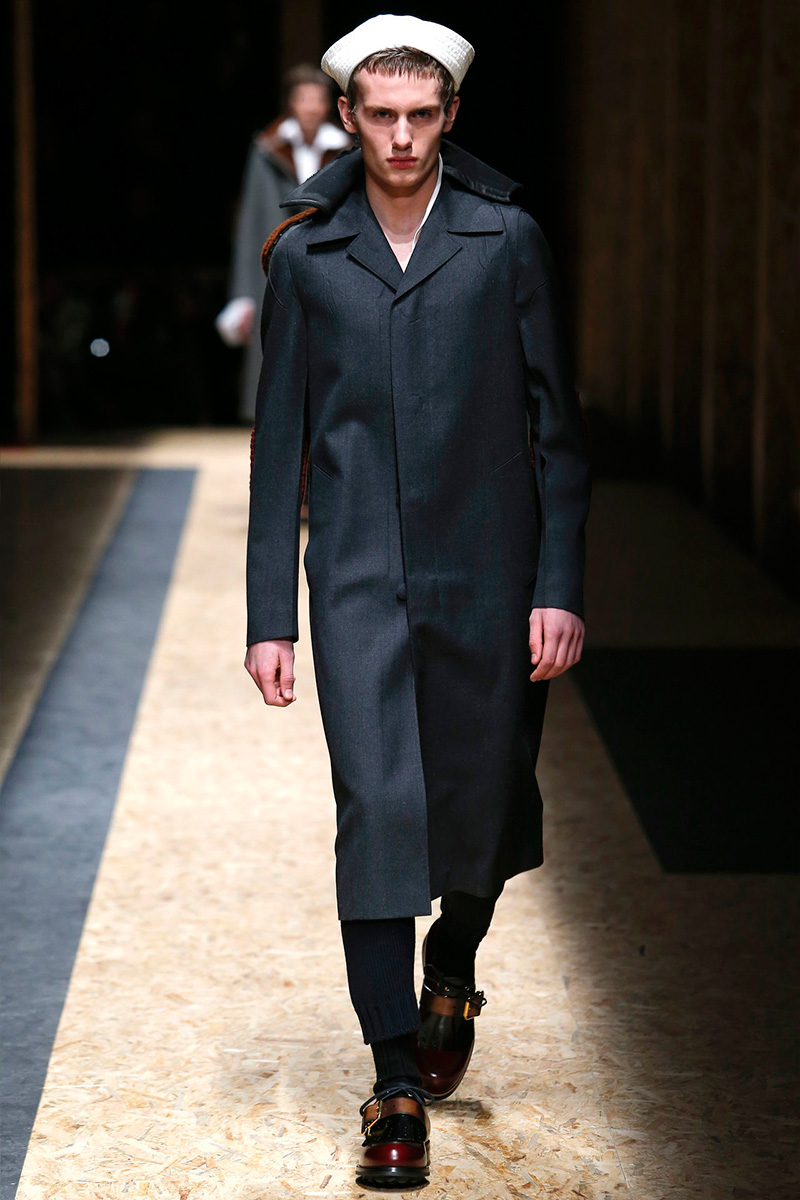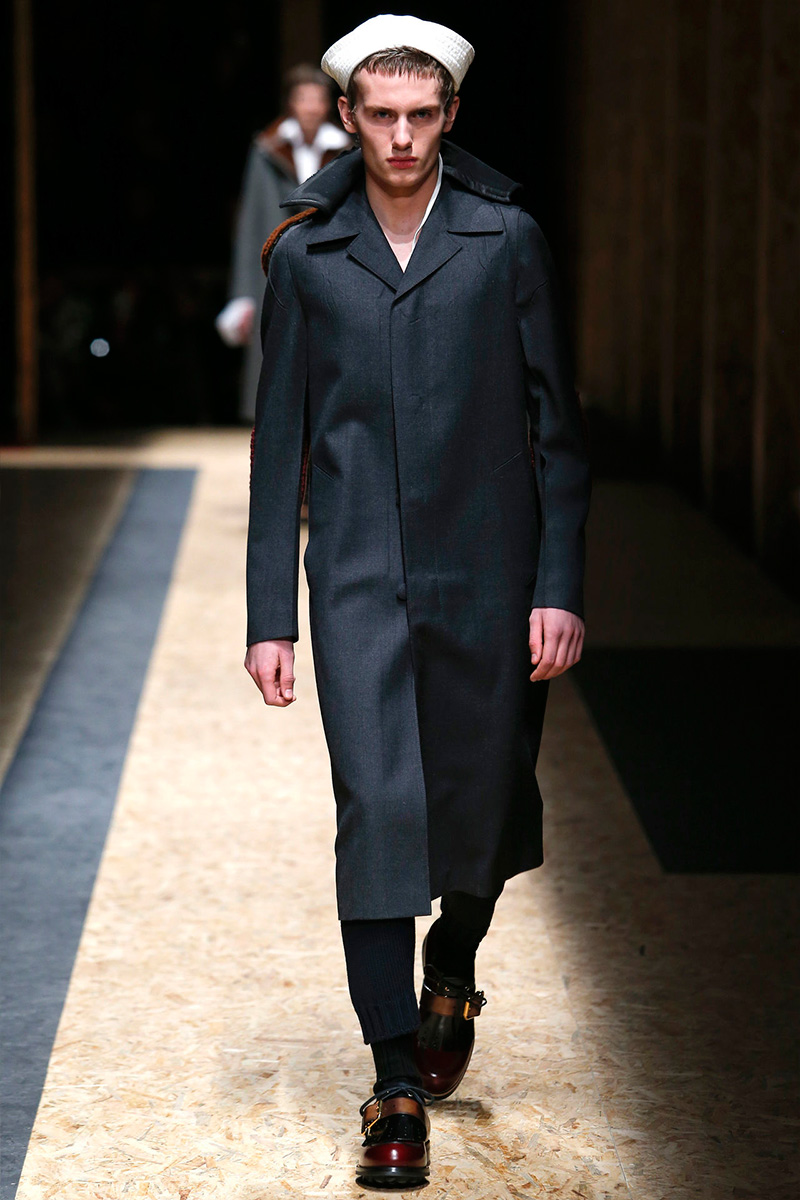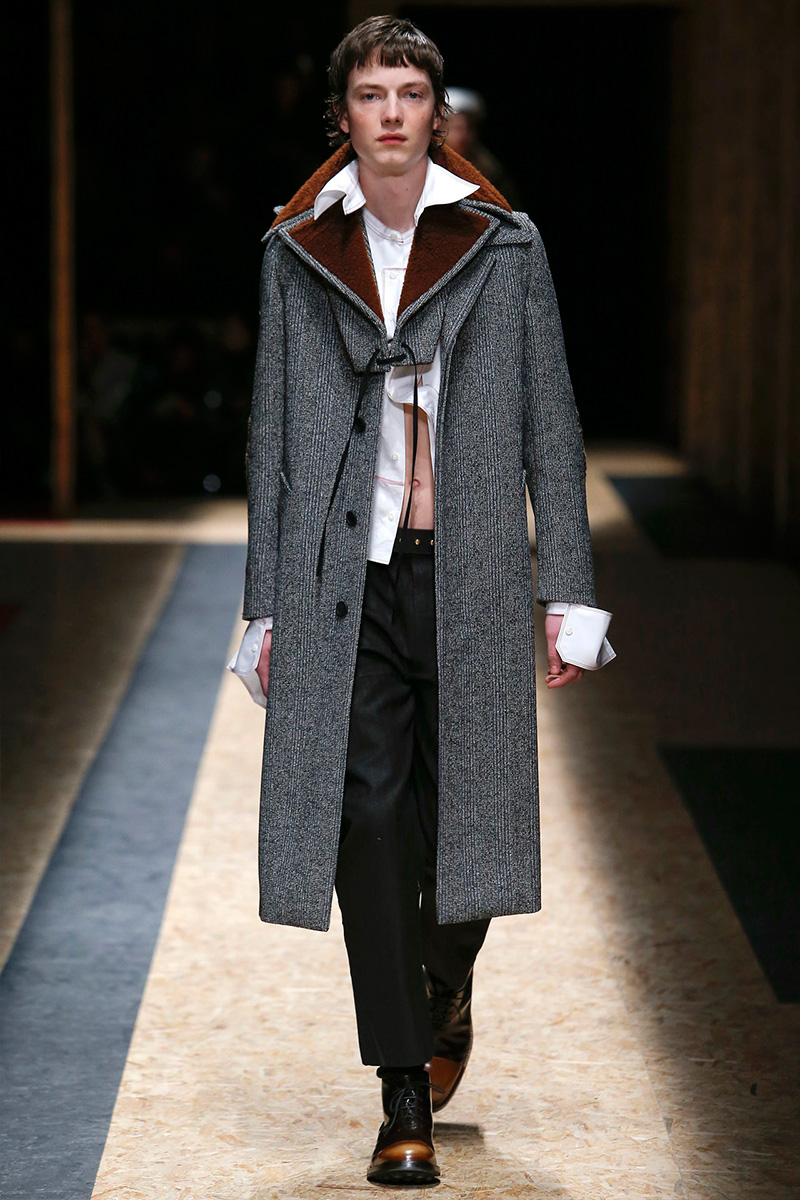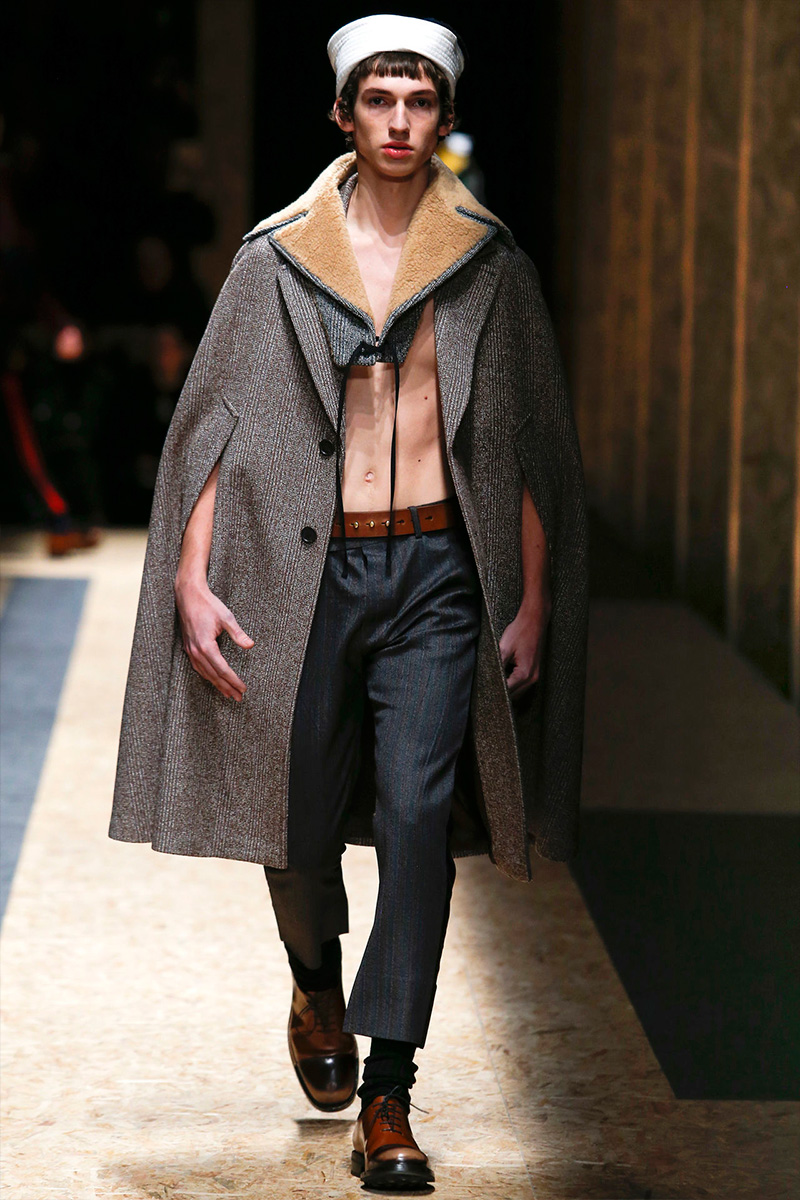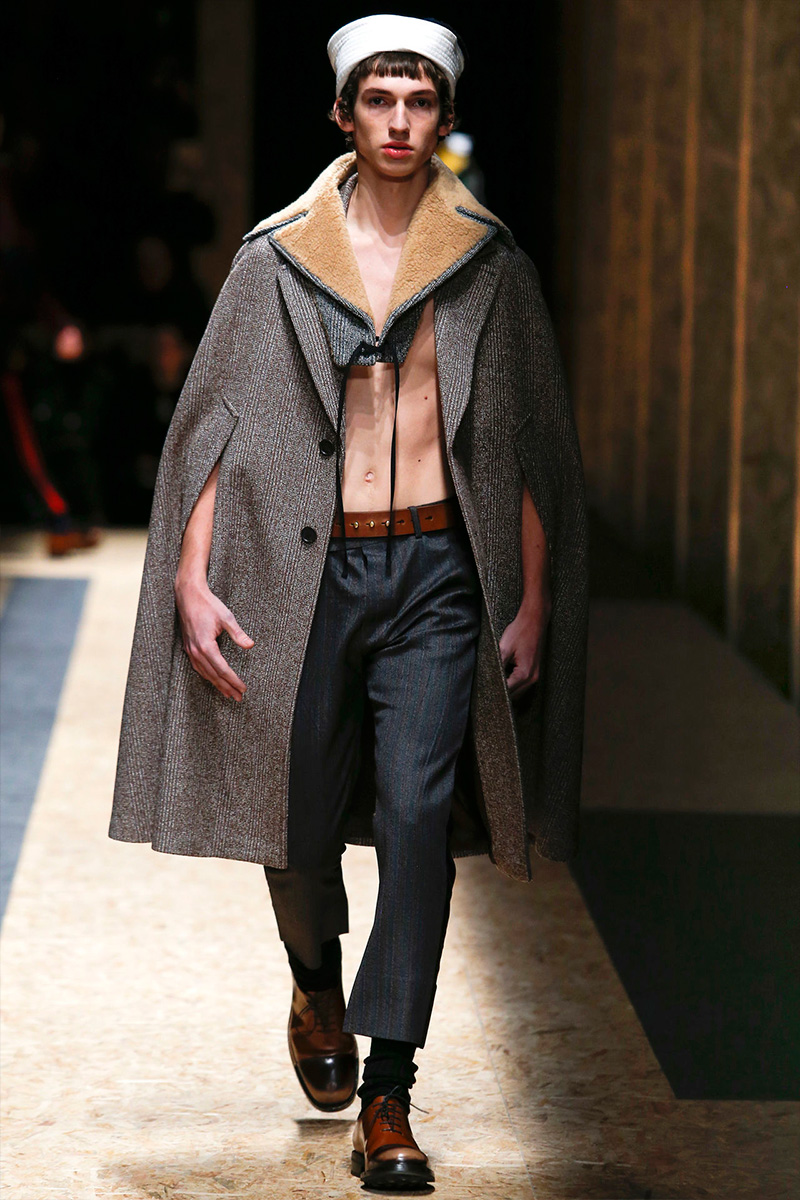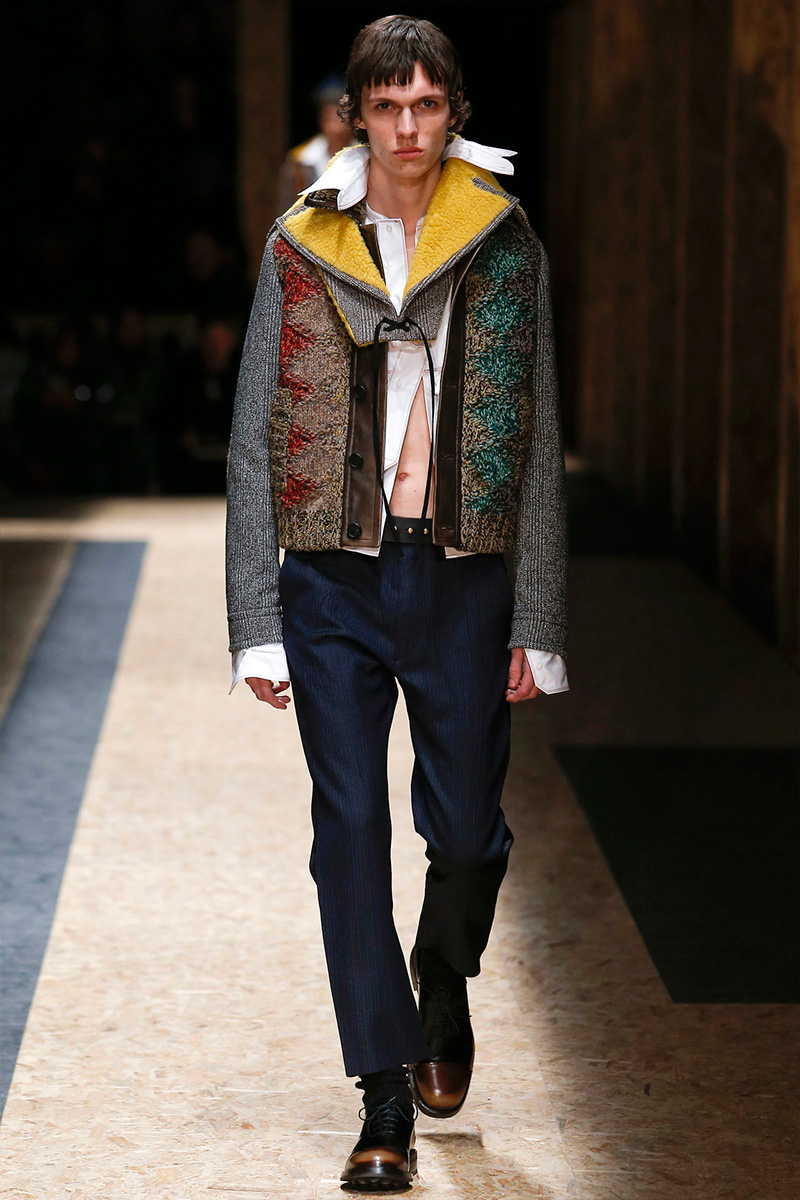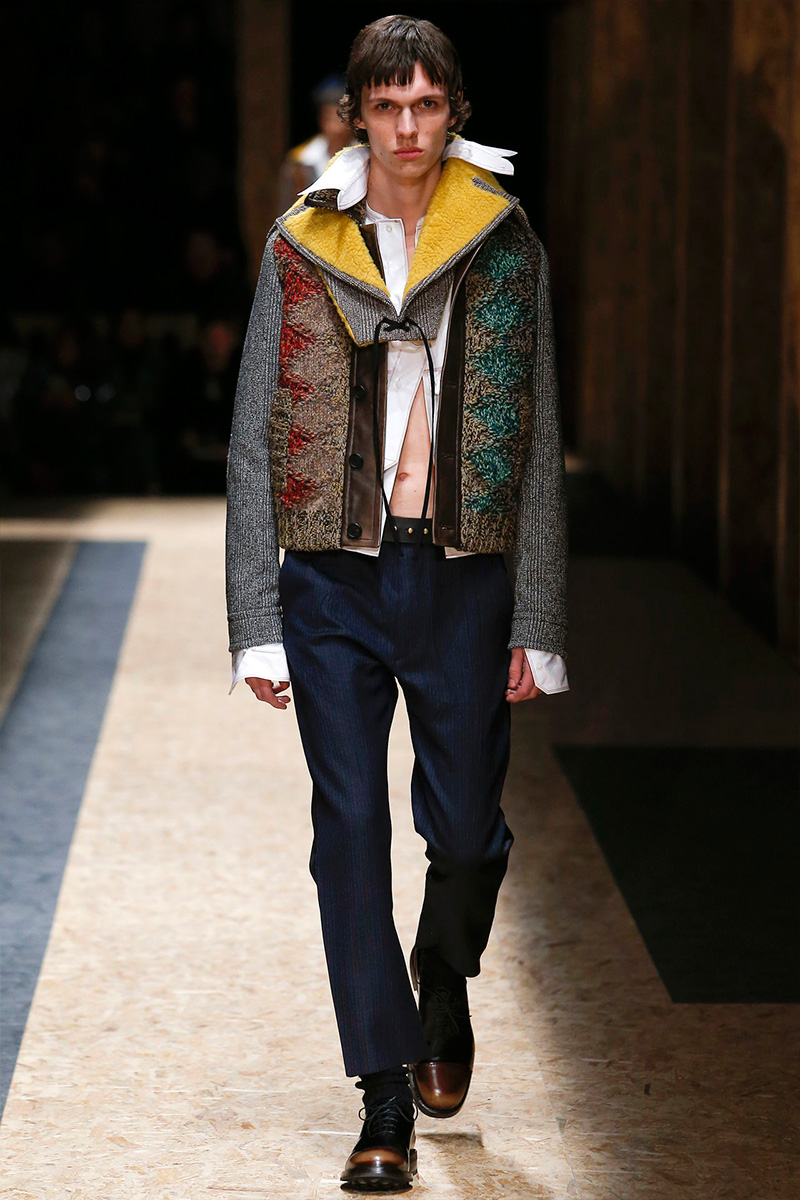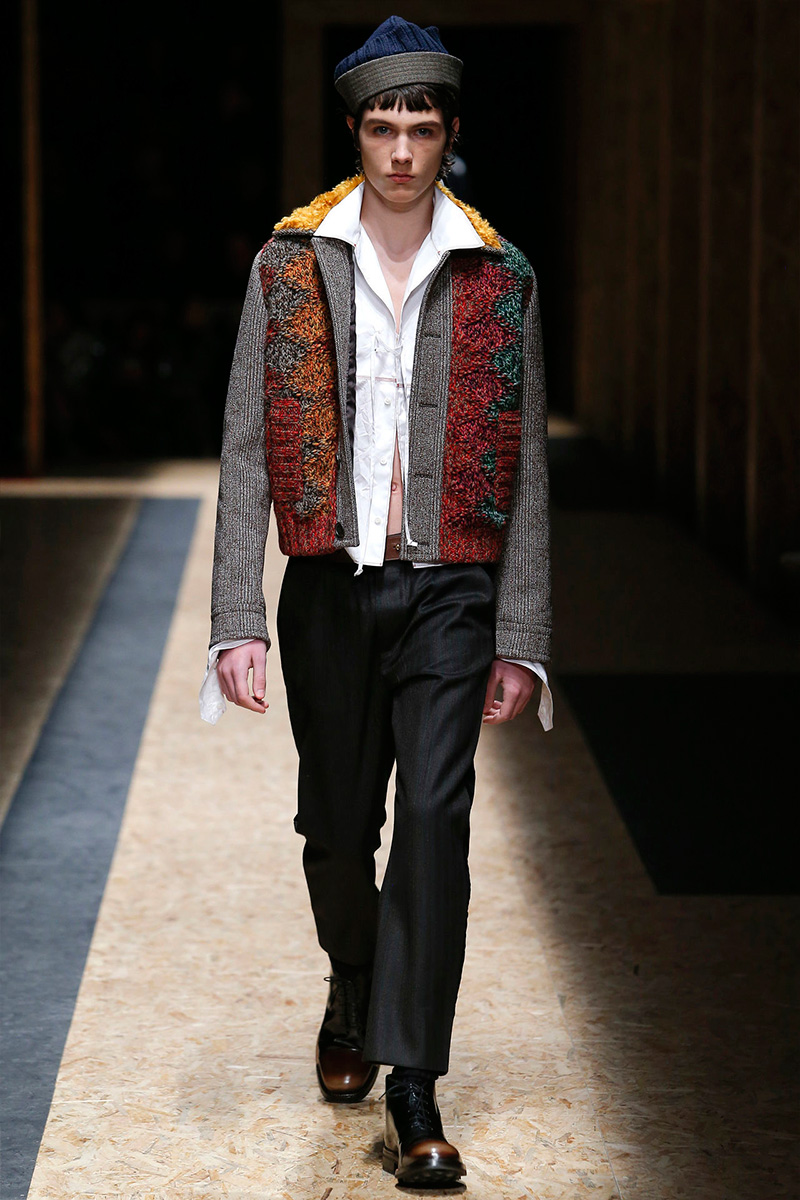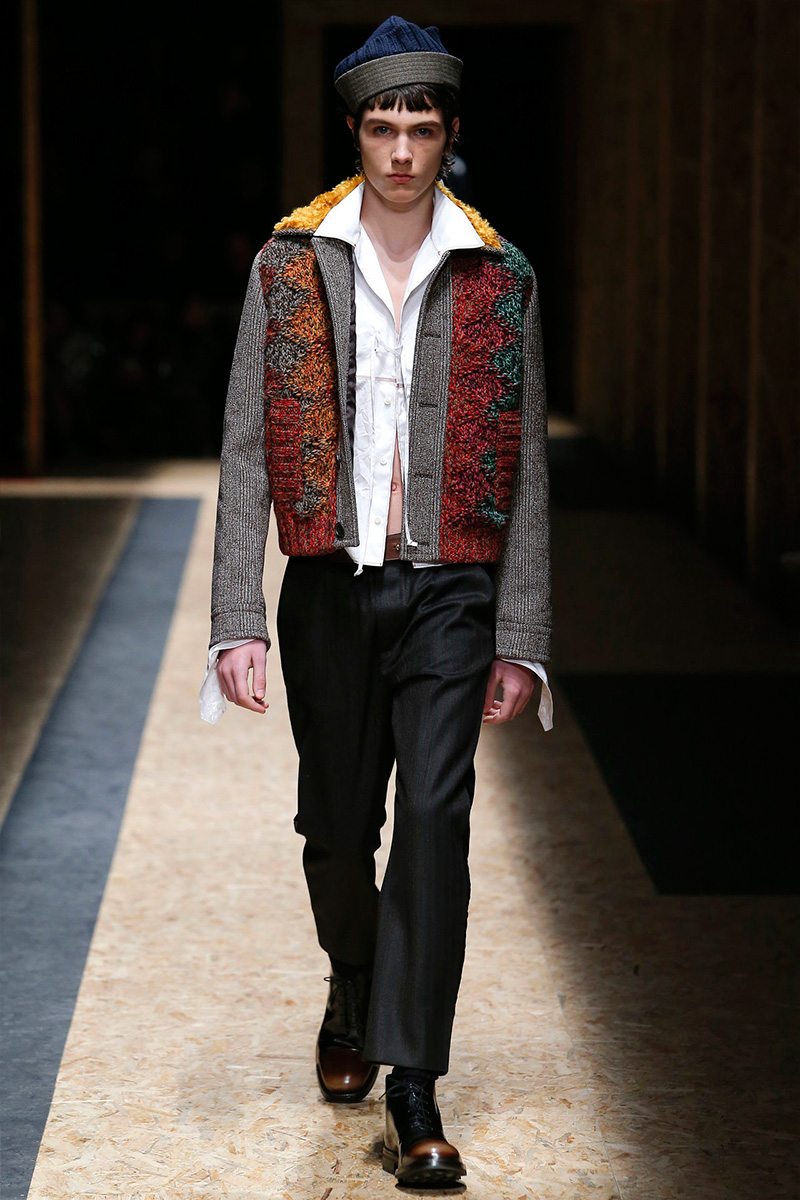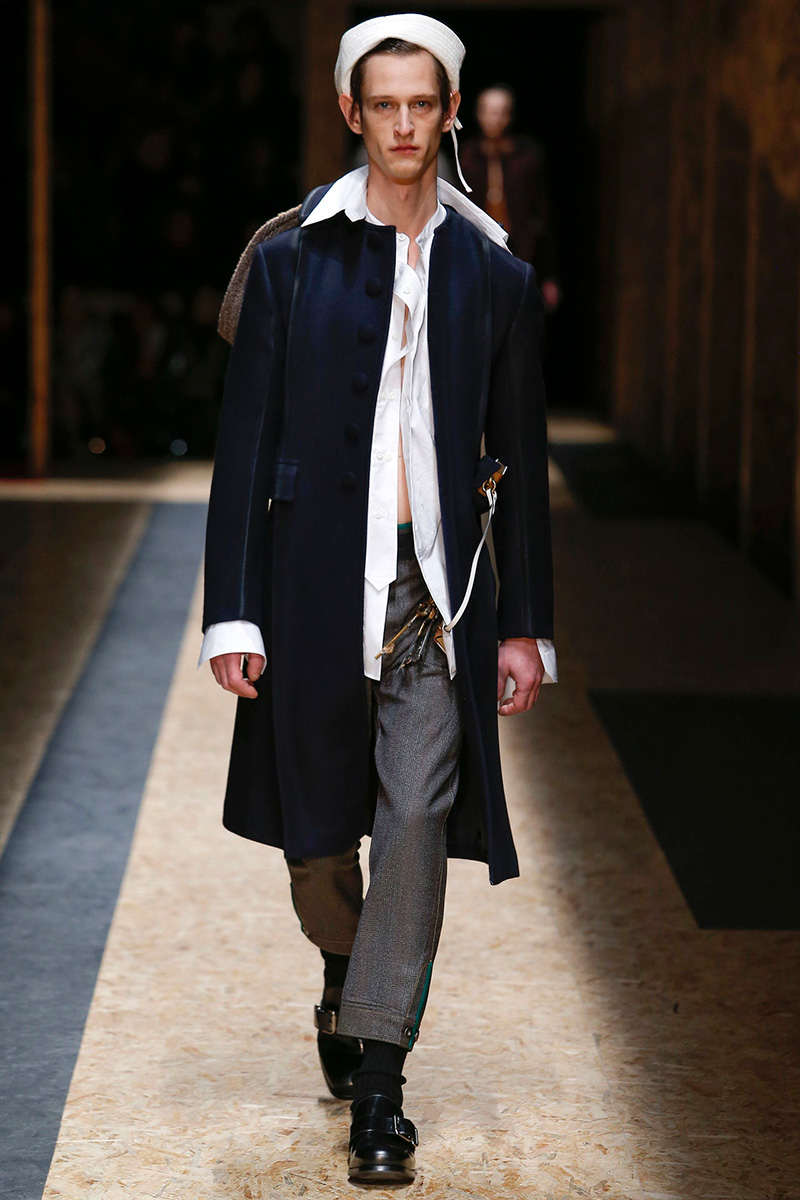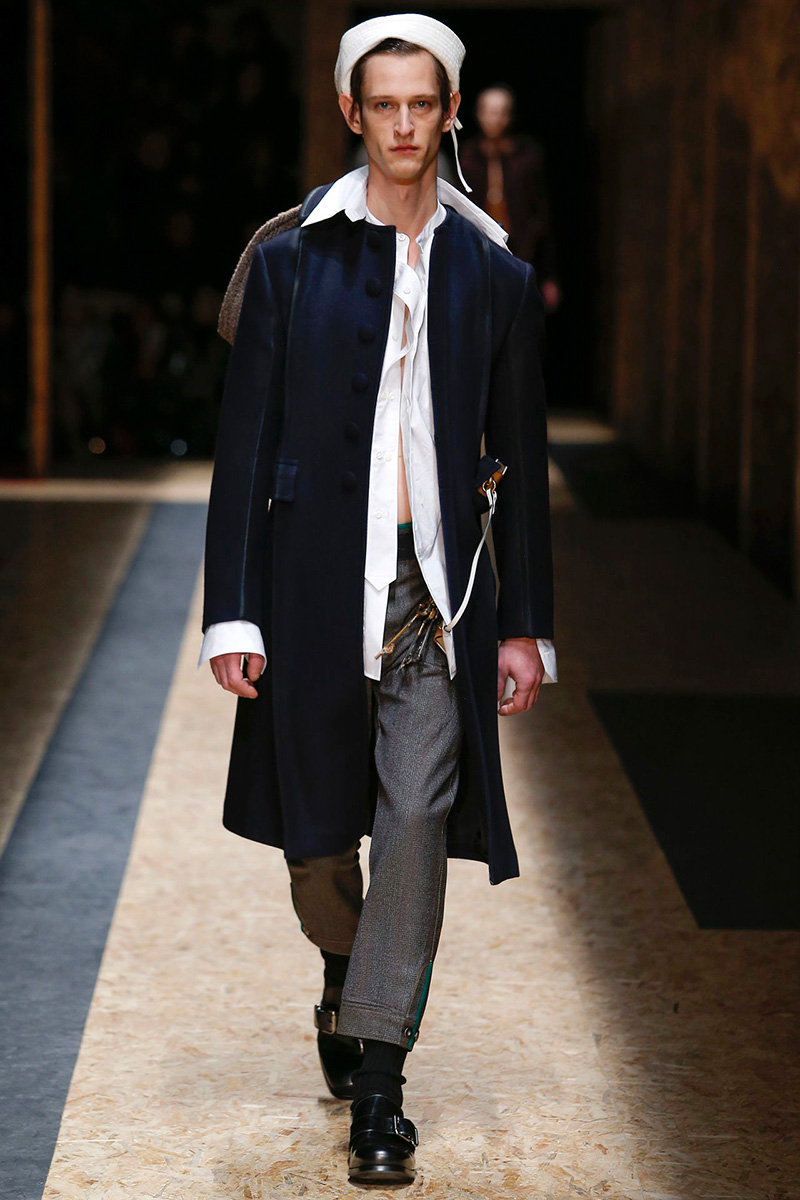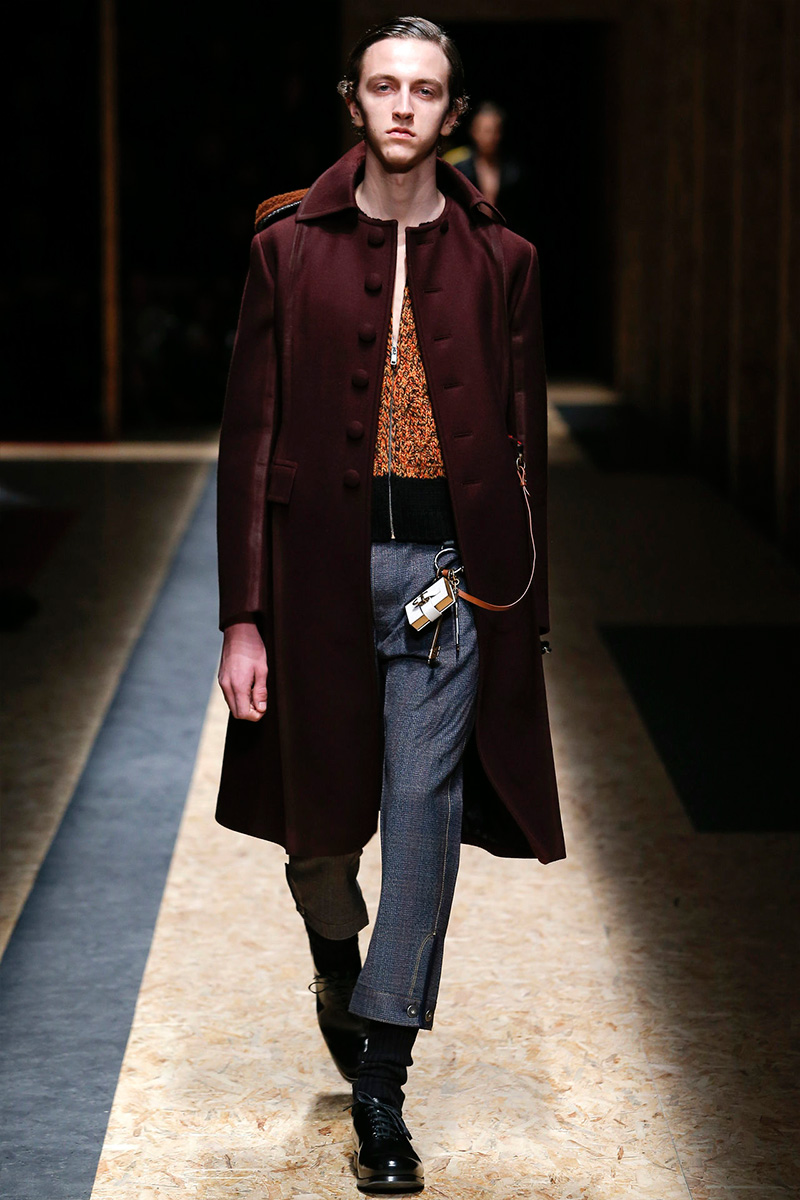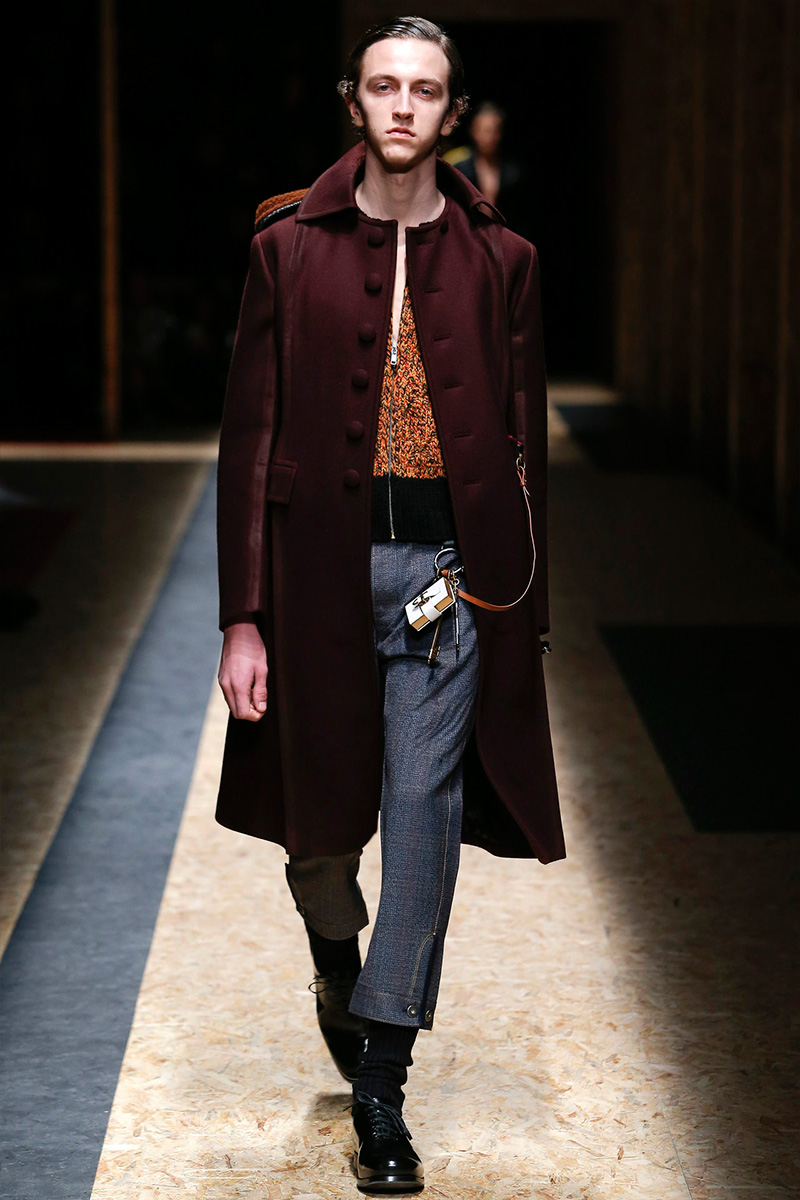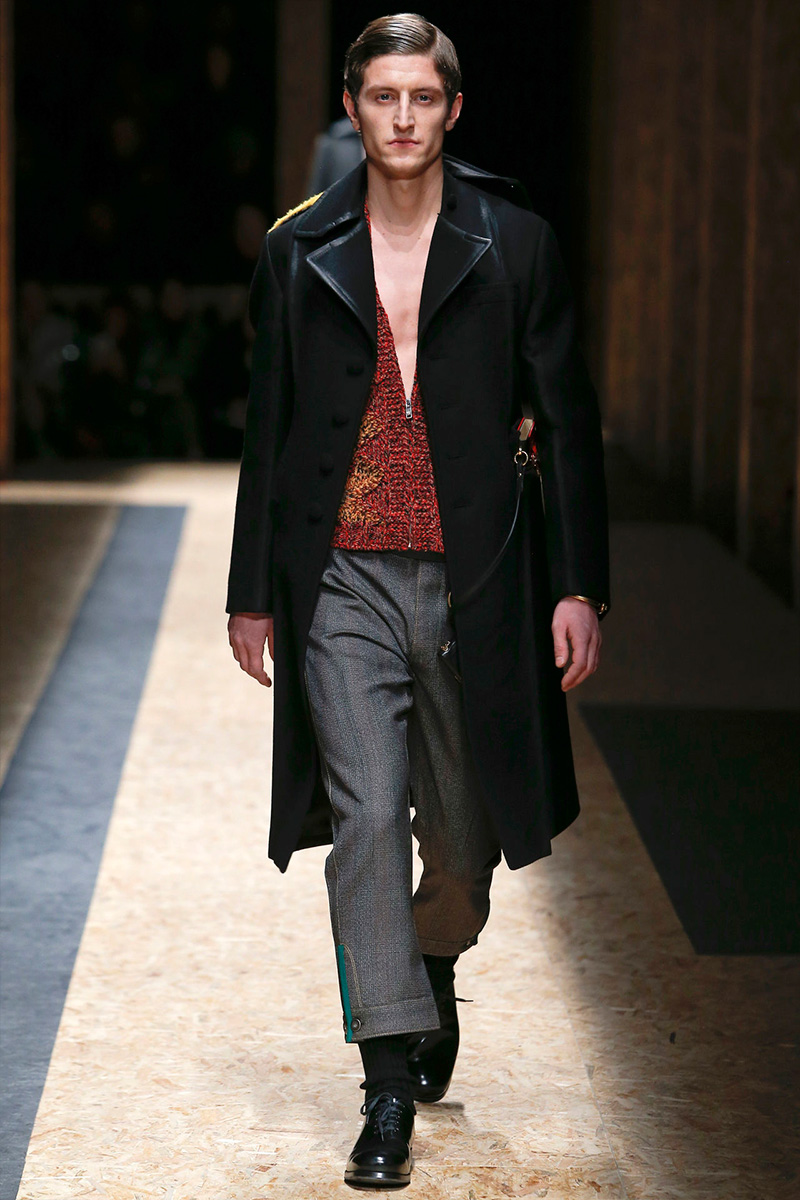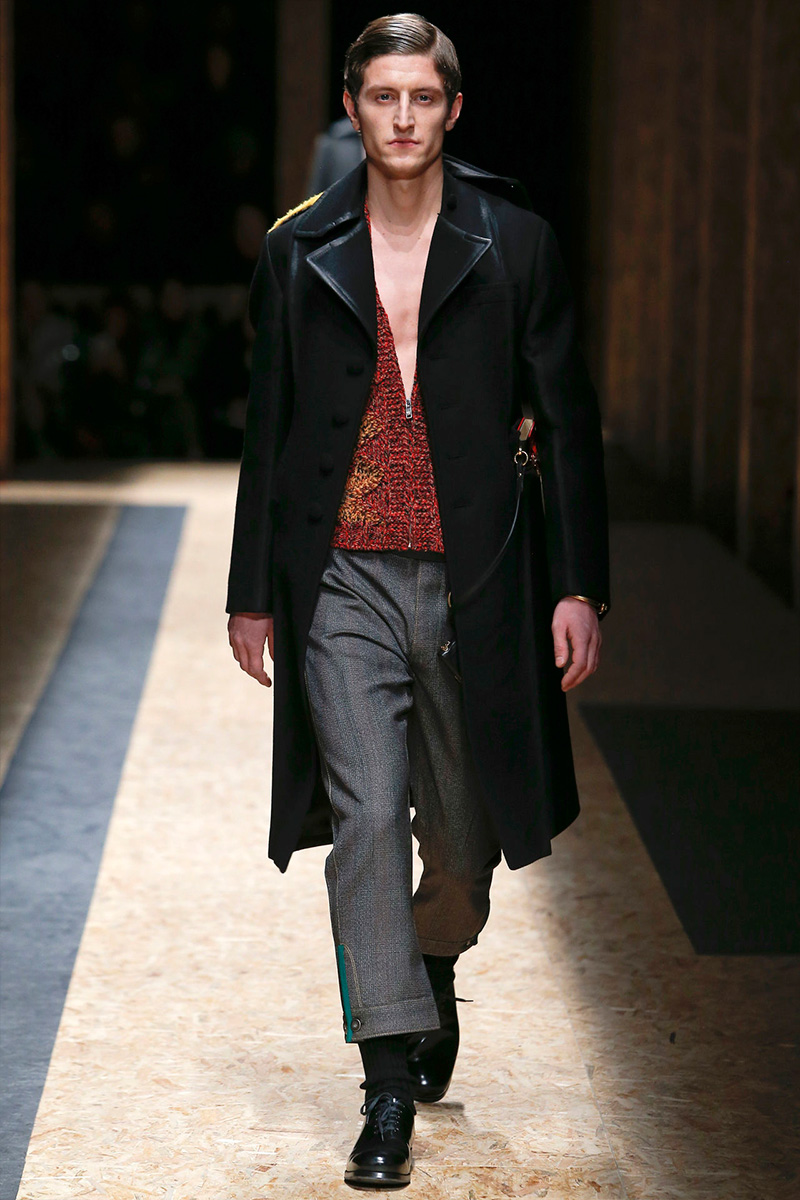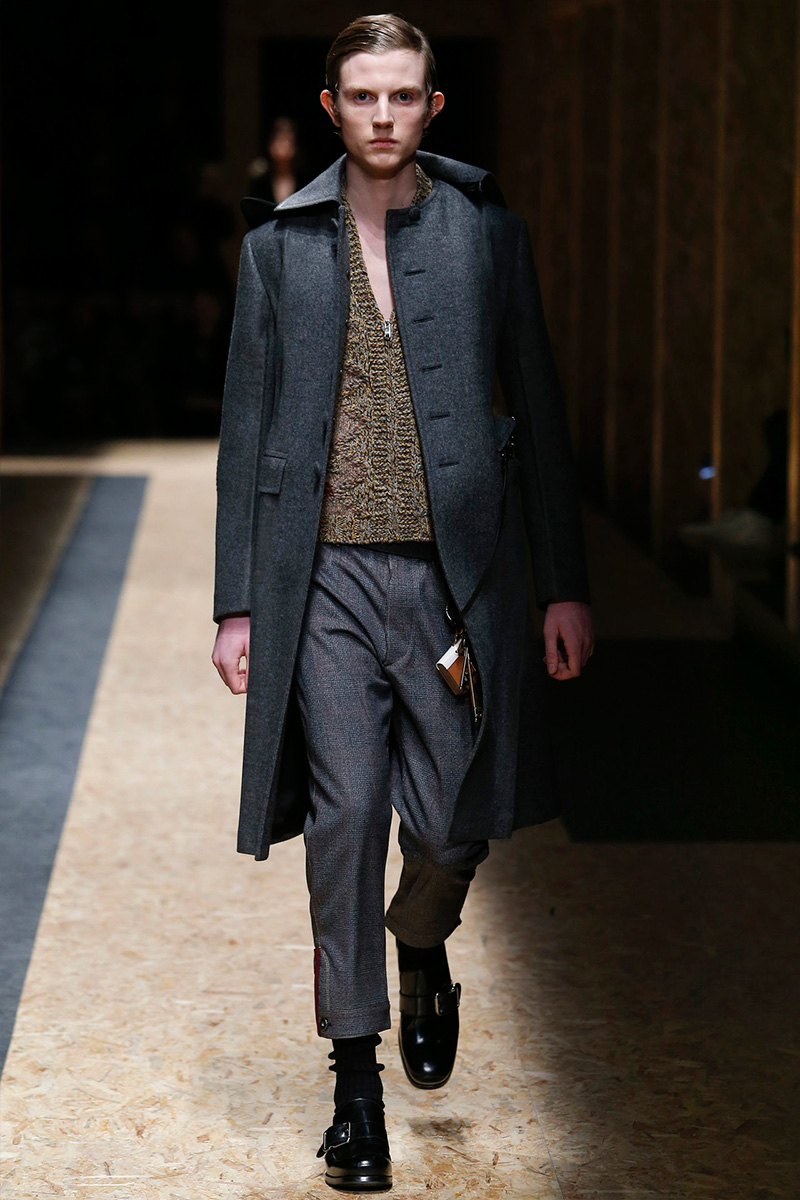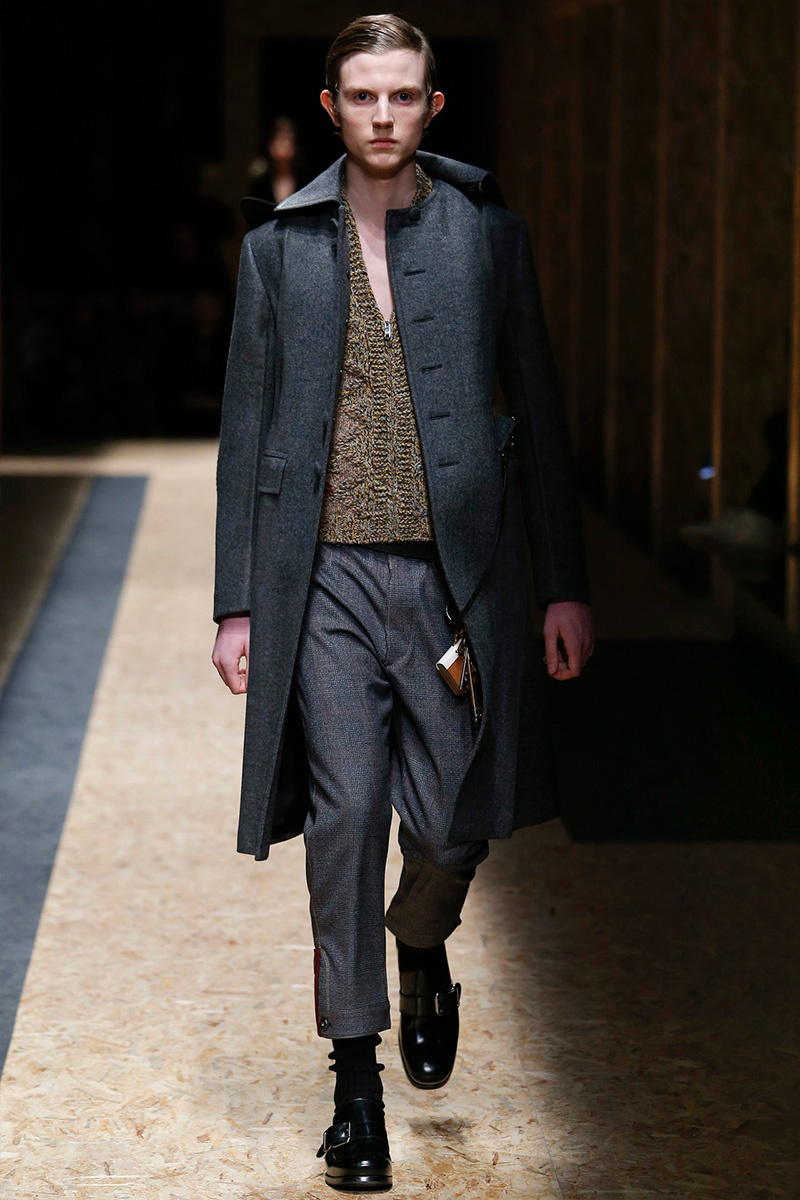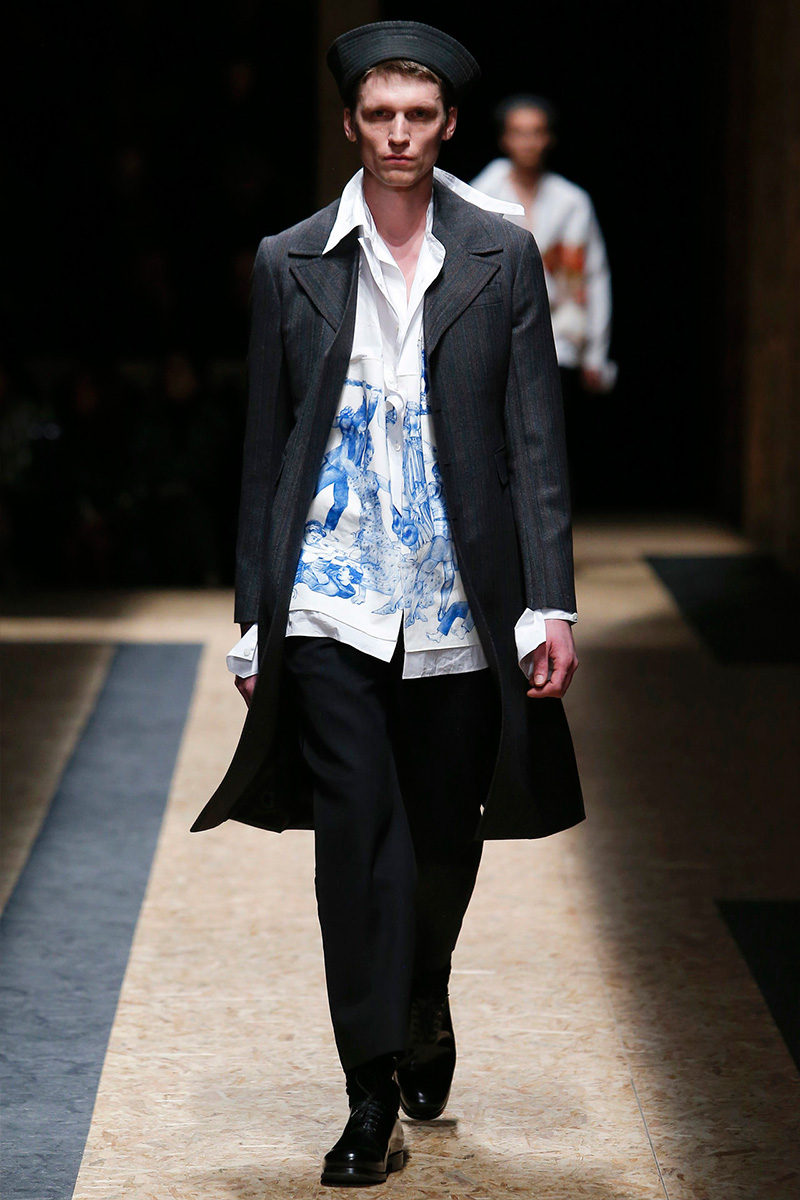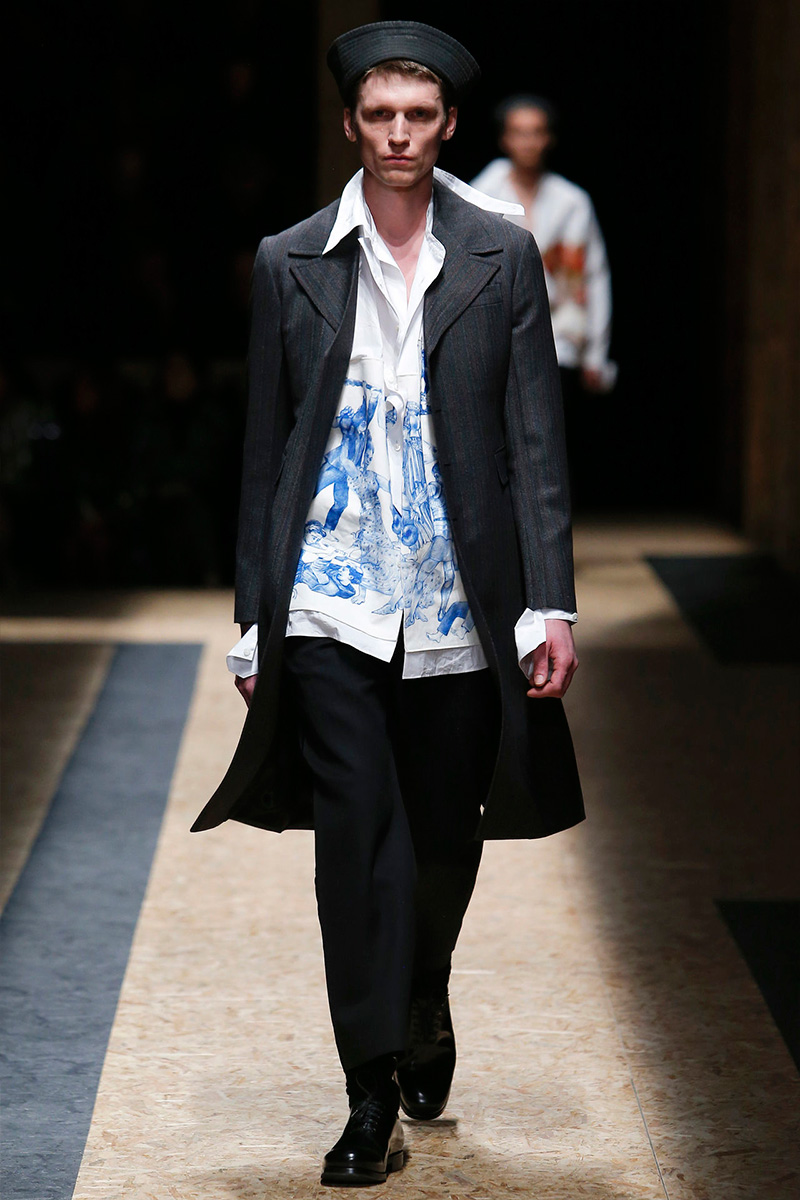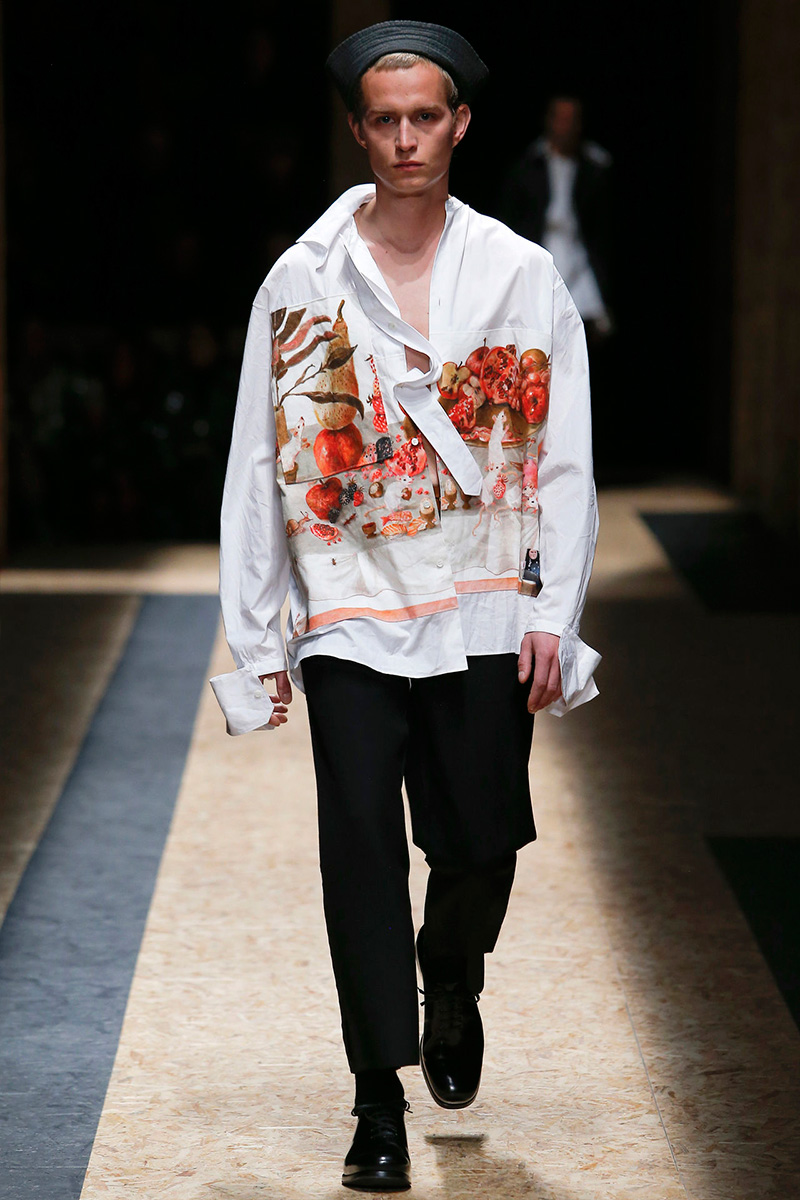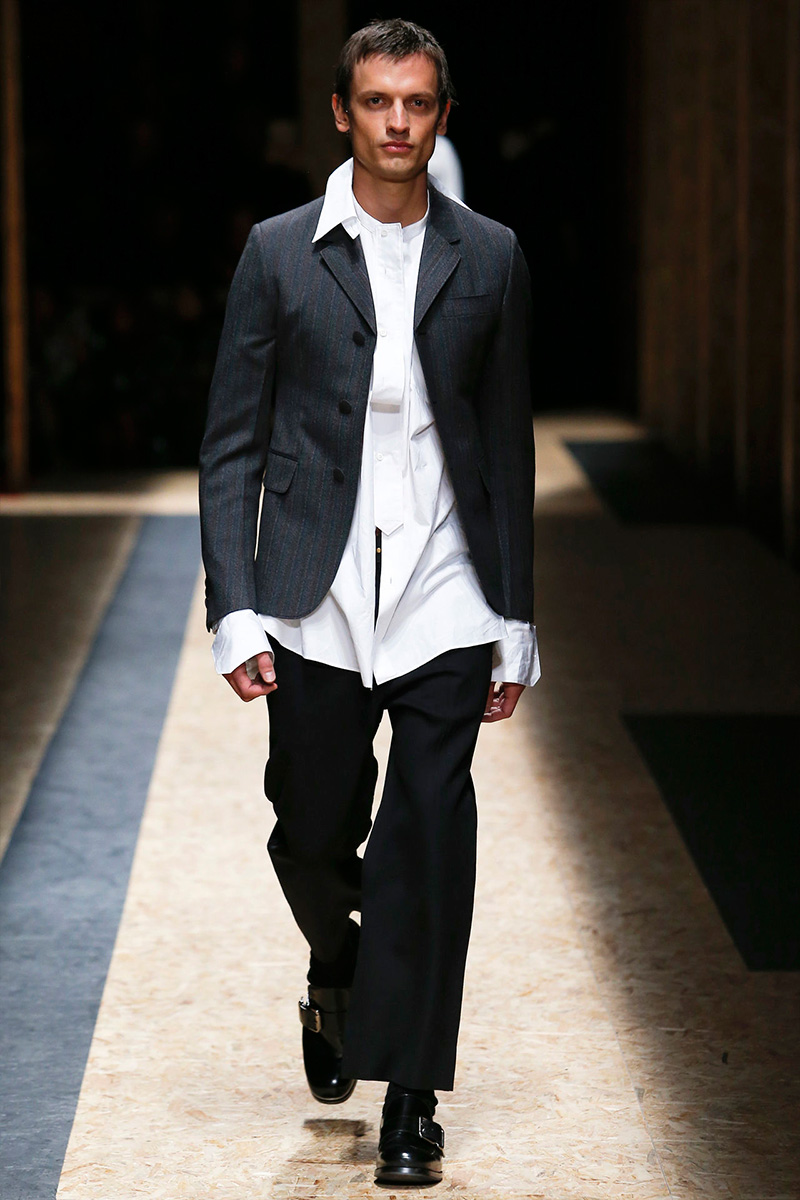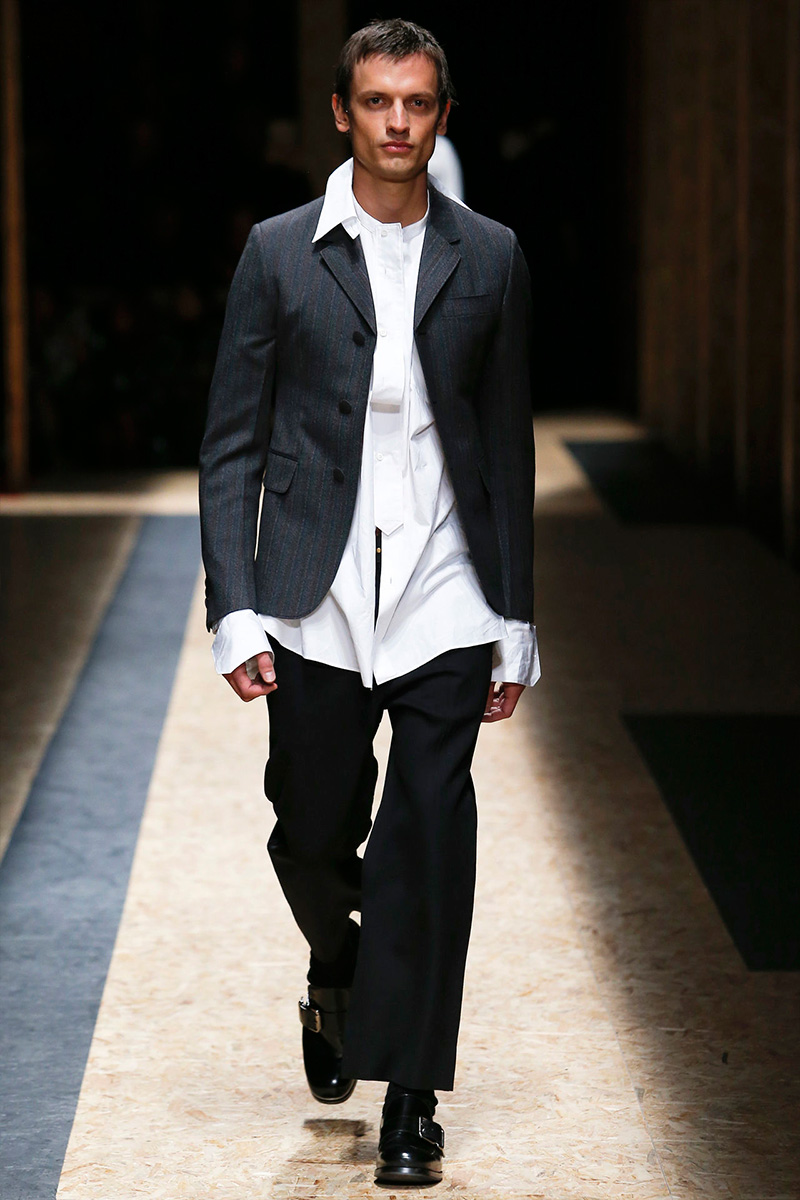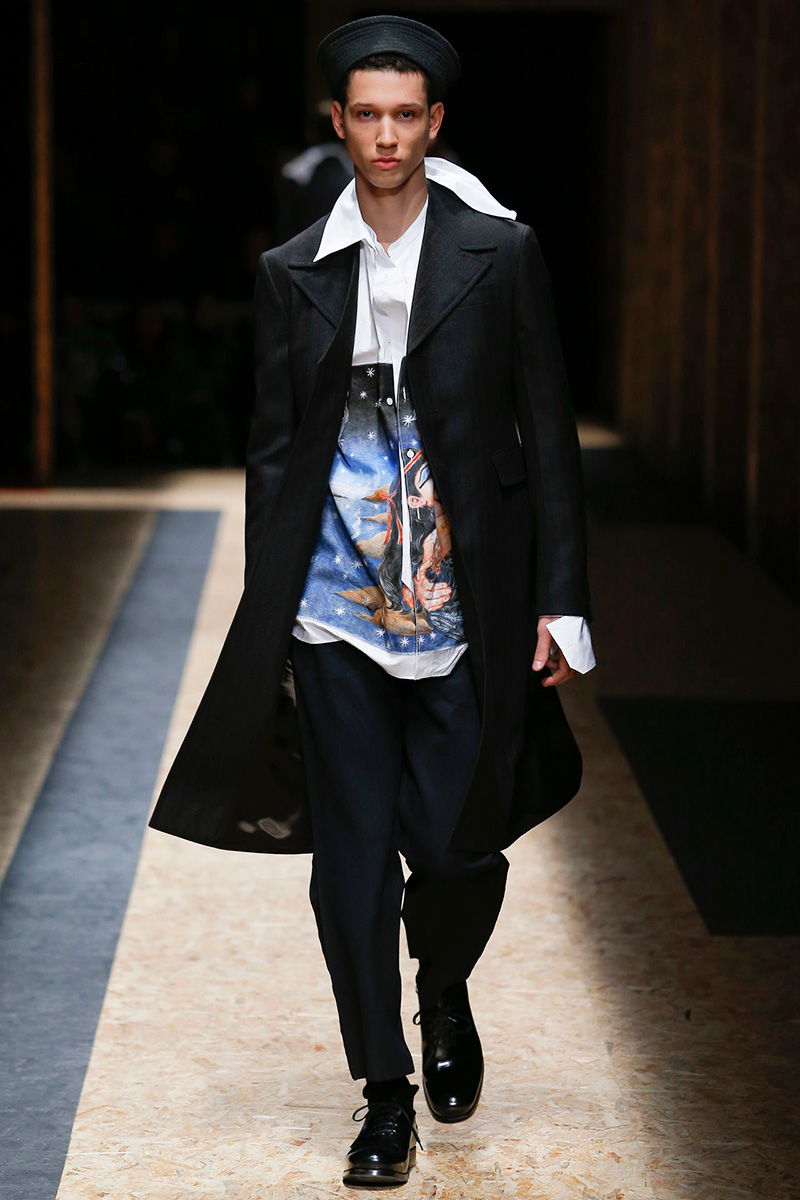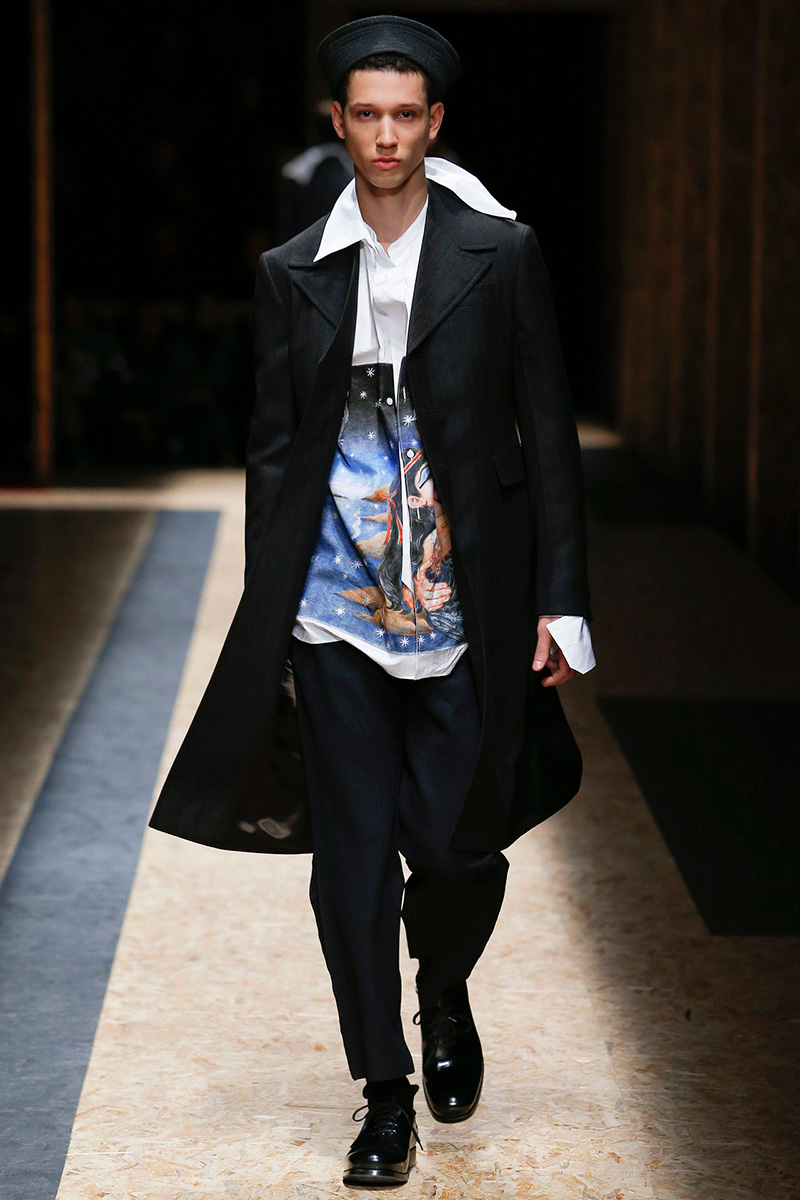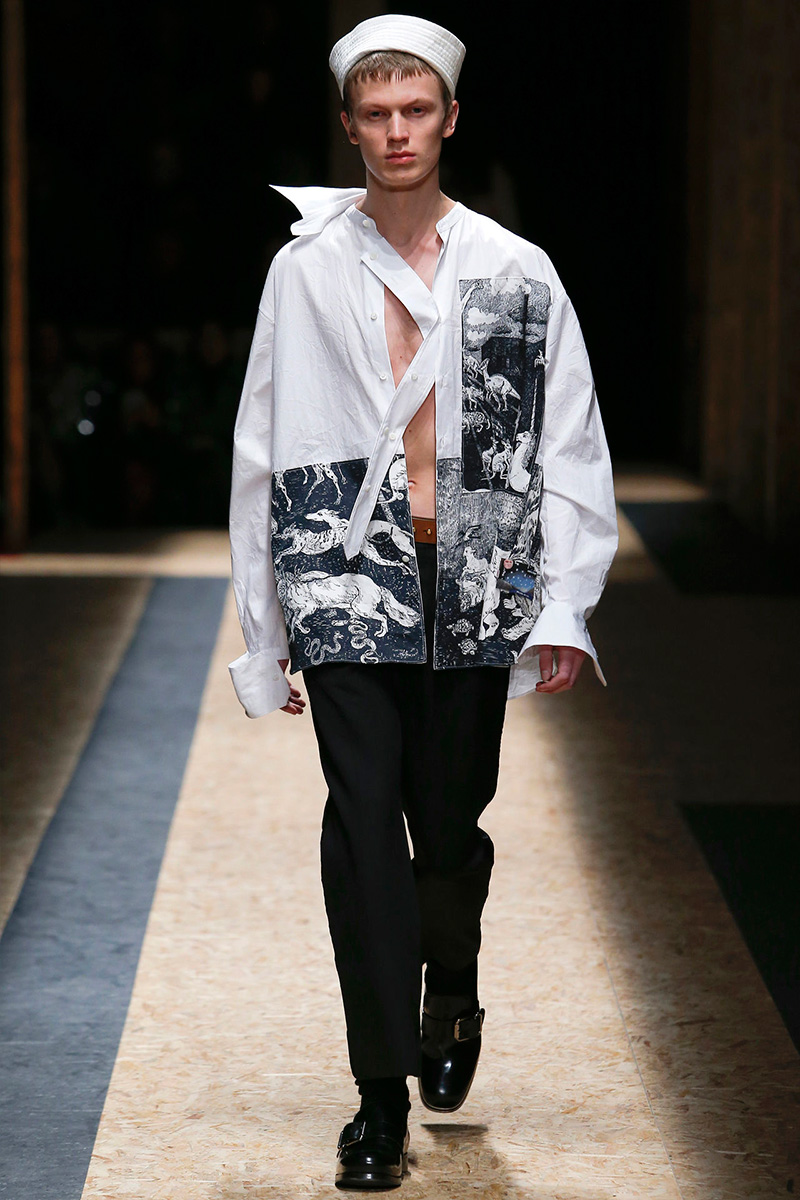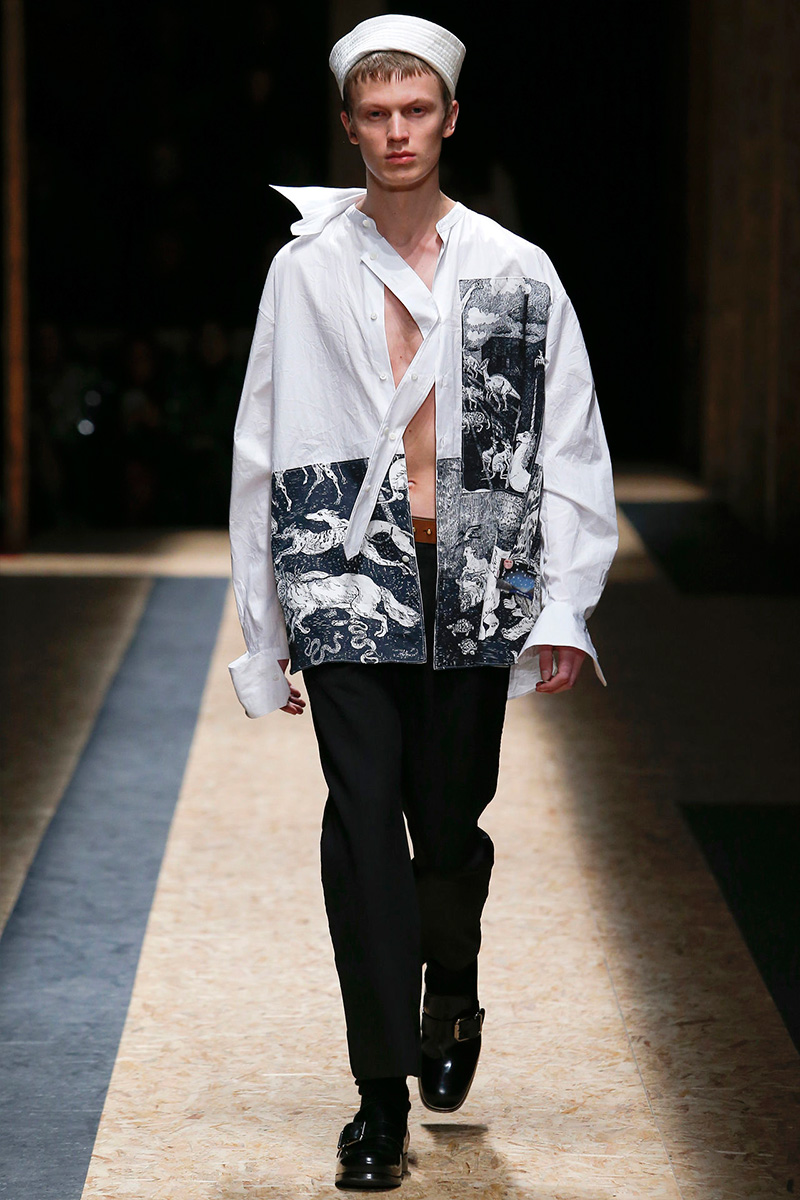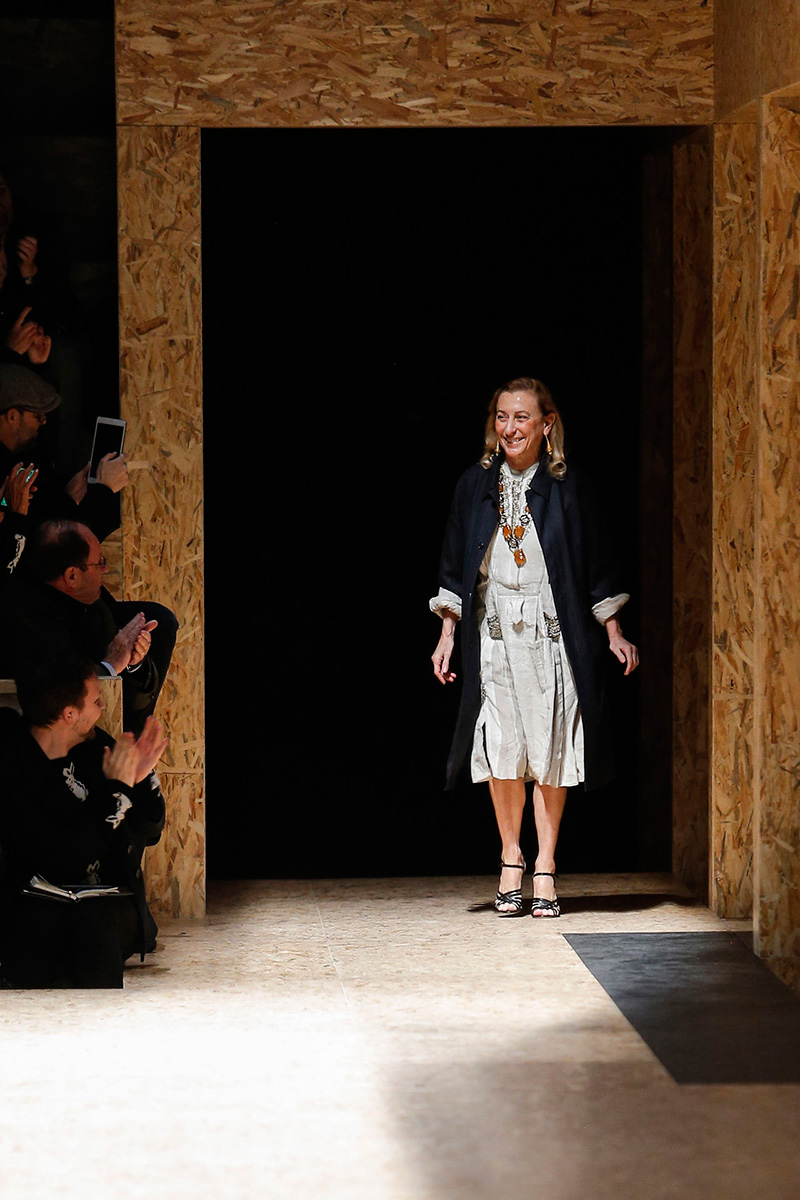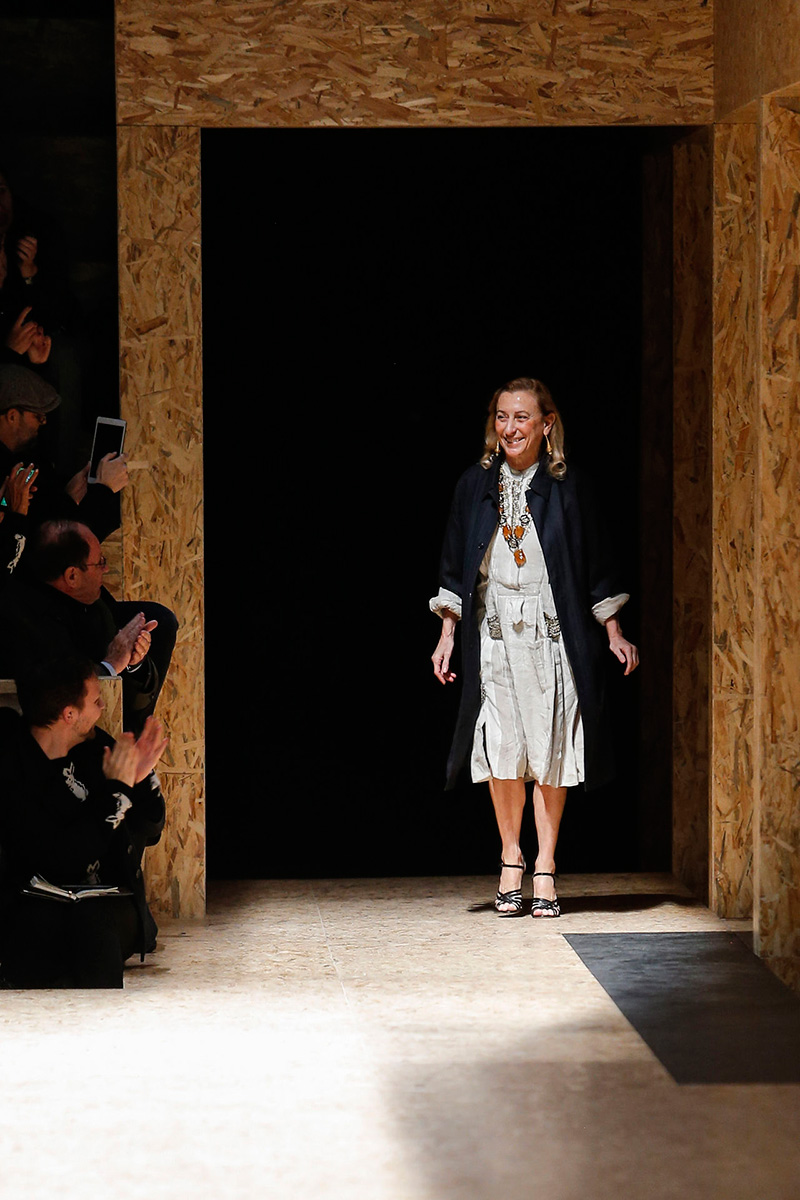 Miucca is the most existentialist fashion designer ever- envision Jean-Paul Sartre with long hair, no lazy eye and a strong sense of fashion-. She is the 'I keep dancing on my own' princess, the real dick-holder in the whole system- how would you define a woman who did dare to destabilise the 'cosmic order' of fashion and its fads with her crosscurrents? She's gone ahead when others have got back on the safe edge.
O Captain! My captain!- Walt Whitman is worth quoting! The sombre atmosphere evokes the outskirts of a  port city, young pallid ship's boys with a sailor hat on their heads appear from a gloomy nowhere. This collection is a historical patchwork of hard times and victories, a meld of different moments to create an unreal scenario haunted by oddly revisited personae: Sigmund Freud with a big stick, Nina Simone with boxing gloves, Joan of Arch with castanets and Hercules with Hulk's hands. Illustrator Christophe Chemin has created all the prints for the shirts. Capes and tailored coats have a certain je ne sais quoi of humble, the shirts have a non-linear structure, cuffs get massive and lapels- and collars- come away from where they should be and become an accessory to match with each outfit.
This is a further confirmation that Prada's intellectualisms are stronger than the standard beauty, her approach to fashion is everything but methodical: it's emotional, reckless, pretty grotesque. Perfection makes no difference, appearance is tenuous on its own. We deserve something more.