Over the years, Portugal has placed themselves on the fashion map with innovative materials, craftsmanship, and emerging designers. TRANOÏ MEN announced three Portuguese for their upcoming Fall/Winter 2023/24 season taking place 19-22 January 2023 at the iconic Garage Amelot.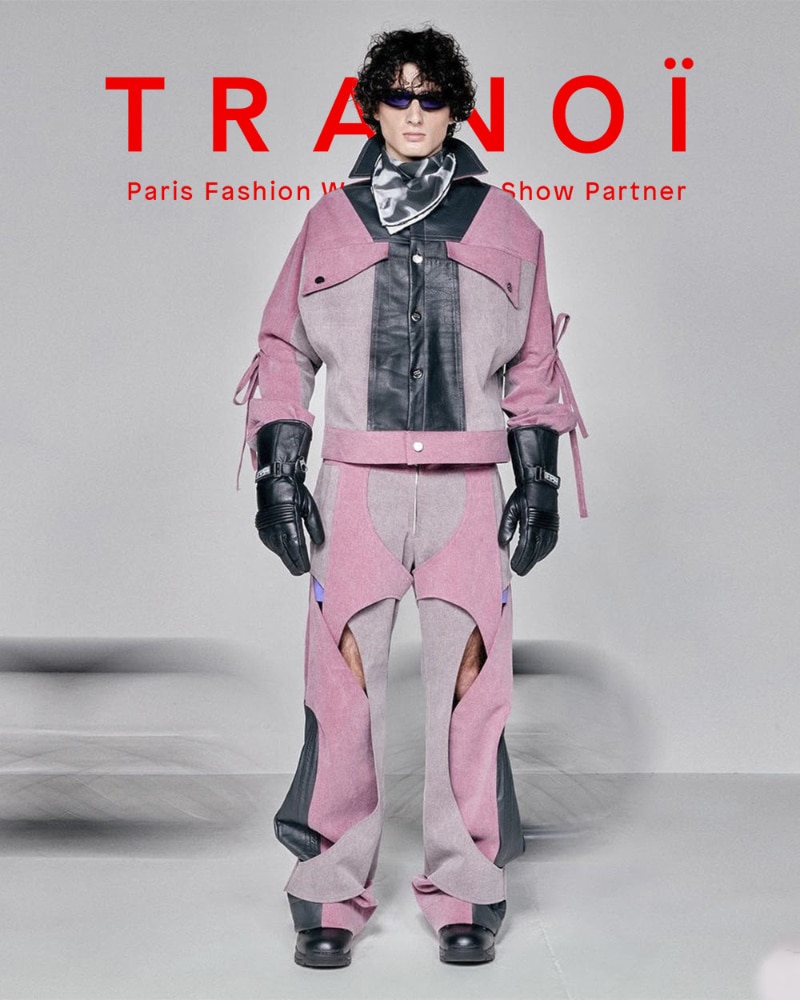 Portugal Fashion and Tranoï are committed to support Portuguese design and have signed an exclusive partnership for the next 5 editions. The designers will be selected at each edition jointly by Portugal Fashion and Tranoï to present their collections to the international audience of Tranoï. The designers announced for the January 2023 edition are DAVID CATALAN, HUARTE and ESTELITA MENDONÇA.
Ver esta publicación en Instagram
David Catalán is an European menswear brand oriented to youth culture and lifestyle drawing inspiration from its day-to-day. As colorful as, sometimes, sober, some classical garments paired along more risqué ones, a walking antithesis, on the runway and in the streets.
With expertise, under David's close inspection and direction, the brand produces high quality street aimed pieces of menswear, elegant sartorial pieces mixed with edgy accessories and oversized pieces of streetwear. The focus is the modern consumer, eager for disruption in the details when looking for its needed wardrobe staples.
Ver esta publicación en Instagram
HUARTE is a Portuguese brand founded in 2019 by creative director and designer Victor Huarte, graduated in fashion design at ESDIR (Spain) and ESAD (Portugal). The brand offers a mindful, modern outlook and stylish wardrobe both for men and women, as we believed that gender boundaries are blurred in the conception of our collections.
All our garments are made in Portugal, from high-quality materials and and created under one premise: should be both versatile and made to last. Under Bloom's platform for young designers, since 2021 the brand presents their collections during PortugalFashion week, in Porto.
Ver esta publicación en Instagram
Estelita Mendonça has been designing menswear for more than 10 years. Born in Porto, Portugal, in 1987, 20 years later he graduated from Oporto Fashion Academy and since October 2010 has been presenting collections at Portugal Fashion.
In 2012 he was granted with the Young Talent Award by the Fashion Awards Portugal and at that same year he made his first international show at Matadero, Madrid. He won an honourable mention as Best Designer at the Bloom Exhibition for the International Fashion Showcase in London, followed by an award in Fashion by Prémios Novos in Lisbon.
TRANOI MEN
19-22 JAN 2023
Fall/Winter 2023-24
NEW LOCATION: GARAGE AMELOT
Passage Saint-Pierre Amelot, 75011 Paris
For designers who want to exhibit click HERE!
Buyers, Journalists, and Stylists get your pass HERE!