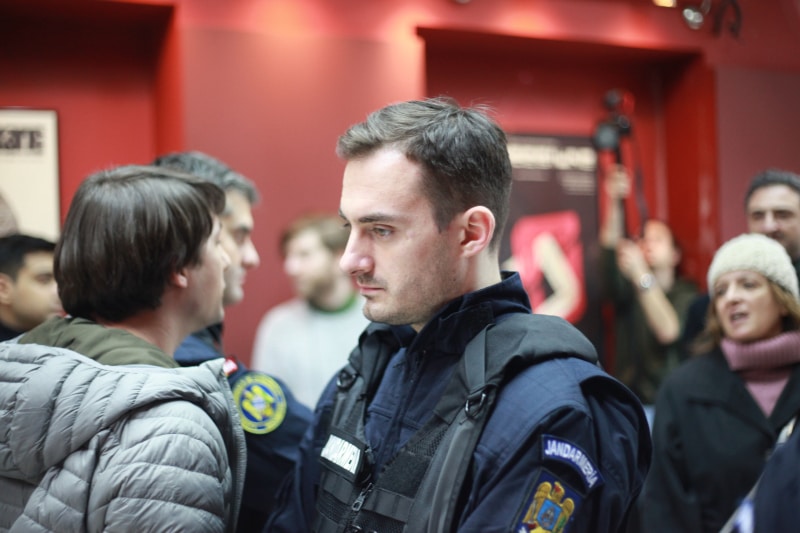 Eugene Jebeleanu's Poppy Field was announced as The Best Film in the Sunny Bunny competition program at The Awards Ceremony of the 50th anniversary film festival Molodist in Kyiv. Boy Meets Boy by Daniel Sanchez Lopez and Valentina by Cássio Pereira dos Santos had special mentions. 
 "The festival had many beautiful love stories, films about how love can be particular and special" Jury member French actor Felix Maritaud said in presenting the Sunny Bunny competition at the ceremony. 
Argentinian film director, screenwriter, film producer and editor Marco Berger announced Poppy Field as the winner and a film that he would never forget. It also marks a worthy entry into the Romanian New Wave. Director Eugen Jebeleanu uses the real-life event that occurred in 2013 when religious fundamentalists interrupted a screening of The Kids Are All Right with a homophobic demonstration, to create a portrait among what could be described as a social chronicle very much around "Don't Ask, Don't Tell."
Hypermasculine environments exist everywhere and perhaps even more outside of Western Europe as we see Cristi a gay man in the police force tormented and embarrassed by his own sexuality. While his colleagues knows he's gay, and he knows they know, it remains the white elephant in the room. But if anything this is a love story, as Cristi finds himself in love while his own boyfriend doesn't understand why he isn't more open. There is a sense of self-torment or anxiety that seems self-inflicted and underneath it all a beautiful love story. It stands as a reminder that many of us have a beautiful love story right in front of us, if we allow ourselves to see and experience it.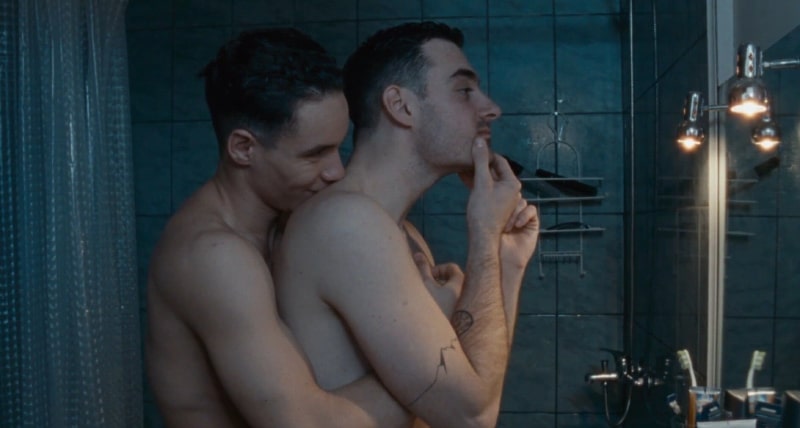 Here is the full list of Winners at the Molodist 50th International Film Festival:
GRAND PRIX
Becoming Mona. Sabine Lubbe Bakker, Niels van Koevorden. Netherlands.
INTERNATIONAL COMPETITION
Best Full-Length Film: Celts. Milica Tomović. Serbia.
Special Mention: Longing Souls. Diana Montenegro. Colombia.
Special Mention: Luzzu. Alex Camilleri. Malta.
Best Short Film: Palermo Sole Nero. Joséphine Jouannais. France.
Special Mention: Batik's Room. Maria Khalpakhchi. Ukraine.
Special Mention: Into the Night, Kamila Tarabura. Poland.
Best Student Film: I Want to Return Return Return. Elsa Rosengren. Germany. // Filipiñana. Rafael Manuel. UK, Philippines
DOCUMENTARY COMPETITION
Best Film: Writing with Fire. Sushmit Ghosh, Rintu Thomas. India.
Special Mention: The Metamorphosis of Birds. Catarina Vasconcelos.  Portugal.
Special Mention: And I Was There. Eran Paz. Israel.
NATIONAL COMPETITION
Best Film: 20-11-7.mp4. Alina Panasenko. Ukraine.
Special Mention: Glory to Mstyslav. Maryna Nikolcheva, Maksym Vasyanovych. Ukraine.
Special Mention: Deep Water. Anna Dudko. Ukraine.
Special Mention: Paperushka. Liliia Ostapovych. Ukraine.
SUNNY BUNNY
Best Film: Poppy Field. Eugen Jebeleanu. Romania.
Special Mention: Boy Meets Boy. Daniel Sanchez Lopez. Germany.
Special Mention: Valentina. Cássio Pereira dos Santos. Brazil.
TEEN SCREEN
Best Film: Spaceboy. Olivier Pairoux. Belgium.
Best Screenplay: Glassboy, Samuele Rossi. Italy, Austria, Switzerland.
Best Soundtrack: Summer Rebels. Martina Saková. Slovakia, Germany
Best Play: The Peppercorns and the Secret of the Deep Sea. Christian Theede. Germany
ECUMENICAL JURY PRIZES
Best Full-Length Film: After Love. Aleem Khan. United Kingdom.
Best Short Film: Into the Night. Kamila Tarabura. Poland.
Best Student Film: Parole. Vojtěch Novotný. Czech Republic.
FIPRESCI JURY PRIZE
Celts. Milica Tomović. Serbia.