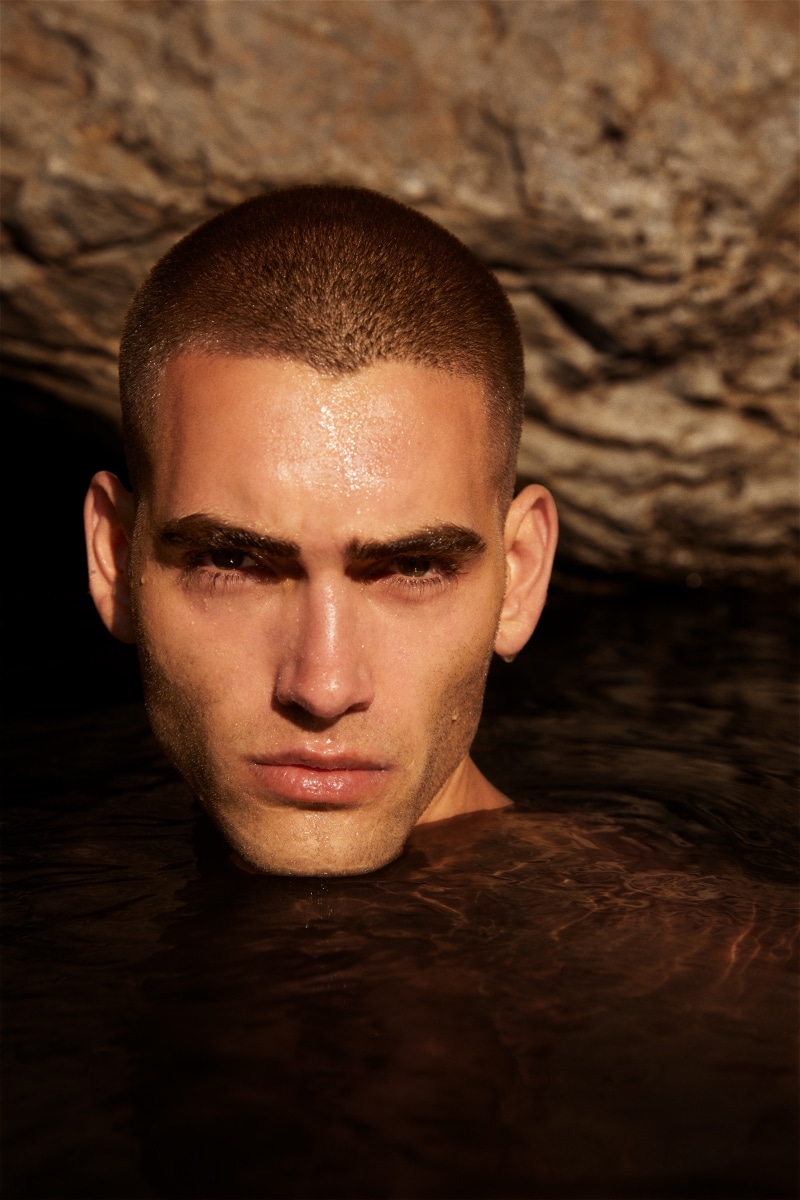 Things are looking optimistic and we wanted to give ourselves a self-care weekend that turned into a week before heading back out into the world. As someone who has experienced adult acne and sensitive skin, I'm always on the lookout for vegan organic skin care products that aren't harsh but get the job done. 
Since launching last year, I've seen woods_ copenhagen pop up on so many "It" personalities' socials. Of course, I fell for the Scandi minimalist design, but I'm also on the lookout for ingredients. They got me with natural sea Buckhorn oil!
Founded by Martin Lyne and Jannick Lindberg, behind one of the world's most influential modeling agencies Le Management, they found themselves having to guide their models to the best skincare routines to protect their skin against environmental pollution,  constant heavy makeup, jetlag, and long working hours. We aren't models here, but many of us have to face the same challenges. Apparently, it was hard for them to find pure, organic skincare just like the rest of us. So they created their own products with the help of Scandinavia's leading dermatologists and skincare experts full of natural organic ingredients from the North.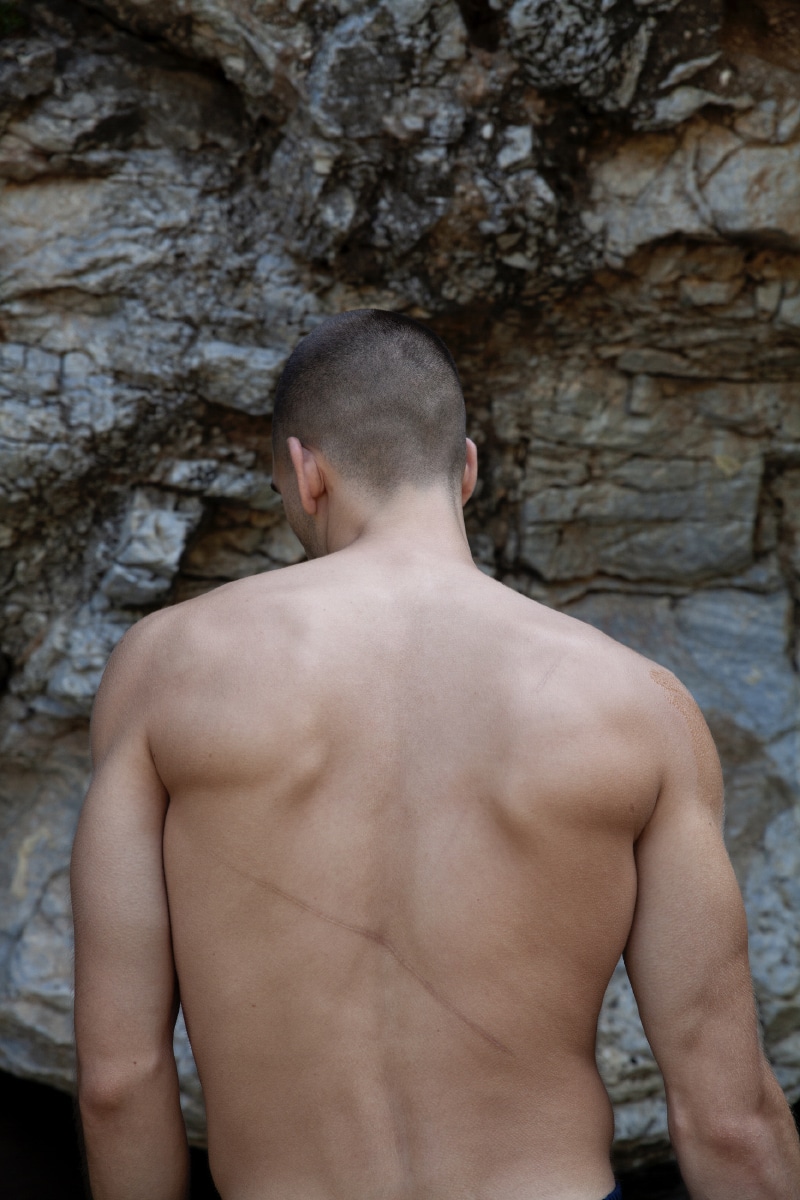 One of the main problems I have with acne is inflammation, this past year I cut down all products with alcohol, that with a healthy diet and more sleep has already helped quite a bit. However, oil is really hit or miss for me as it goes down to the anti-aging properties. From my experience, the right natural oil prevents my skin from producing excess sebum. While acne is hormonal in many of us, the inflammation can be coming from harsh products. Ironic that so many of the acne products themselves would be causing the inflammation, but my dermatologist keeps advising me that "less is more", coincidently this is one of the ethos at Woods Copenhagen.
Like many of us, I have the usual daily routine of wash and moisturize, but I wanted to replace my usual cream with Woods Copenhagen's Daily Mineral Gel and 24 Hour Hydro Gel as both are water-based and non-greasy. The water itself is the purest as it comes directly from Greenland in Cargo ships returning to Denmark that otherwise would be empty. For that special self-care 1-3 times a week, we put to the test their bestsellers to cult products from the Intense Peel Mask, Hyaluronic Mask, to the Vitamin Lifting Serum. 
Editor's Picks: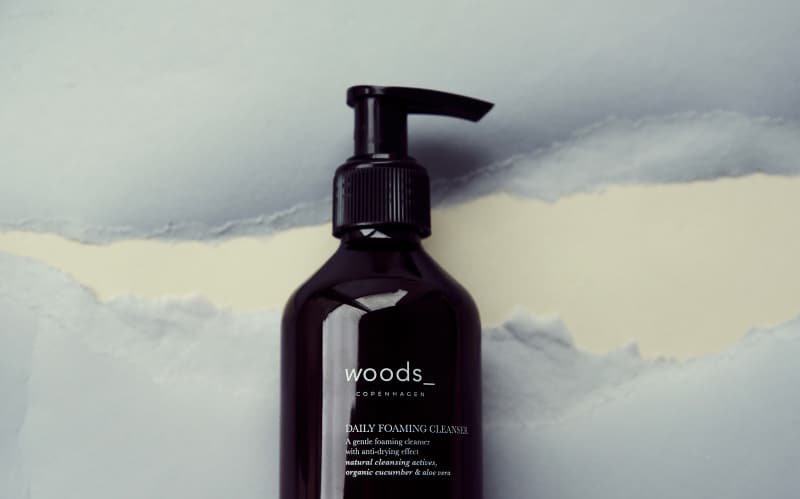 Every skincare ritual begins with a cleanse. I prefer to wash my face morning and night so its important that I use something that cleanses without stripping my skin of its natural oils. The Daily Foaming Cleanser was just gentle enough with that extra soothing elements thanks to hydrating ingredients. It's infused with organic cucumber and aloe vera to calm, cool and protect. Remember to remove the pump before recycling.
Woods Copenhagen has a great selection of serums, but the Pore Minimizing Serum was the first one I wanted to try as like many people I've been confronted with a close up on my face on numerous Zoom calls. For men, its advised you use it after shaving to unclog. Most serums don't focus on reducing impurities (Salicylic acid) and blemishes prevention (Antibacterial zinc), so I was really happy with the Pore Minimizing Serum as I loved the texture and its completely translucent. Overall, there was just the right balance of penetrating the skin without irritations. I like to use serums after washing my face, twice day. I alternated the Pore Minimizing Serum with the Vitamin Lifting Serum in the evening. Wait 2-3 minutes once its fully absorbed before applying other products.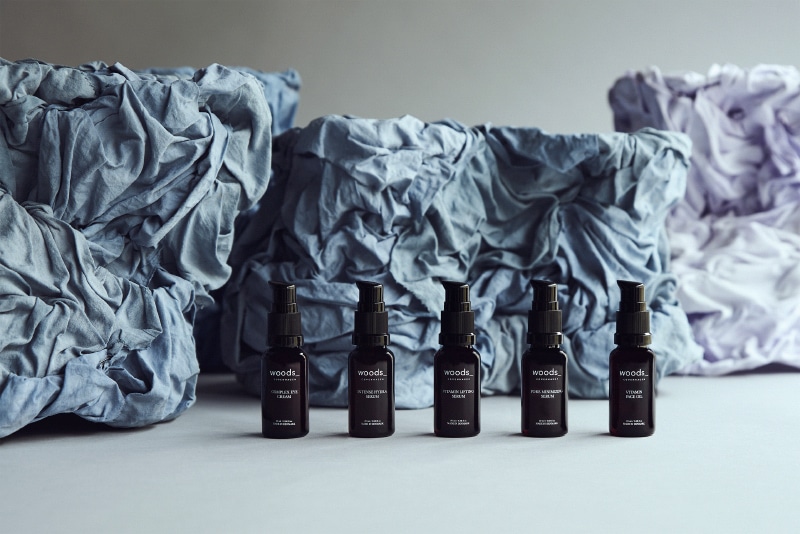 In general I like to use anti-aging serums at night as so many products have retinol in the them and I've had bad experiences with them and the sun. I was excited to try the Vitamin Lifting Serum exactly for that reason, an alternative to harsh retinol. I know I'm not alone, as many people are opting for strong vitamin alternatives in their skincare and cutting out all retinol during the summer months. While there was a firming effect, I'm going to continue with this to help even out my skin tone and texture.
I haven't had a good eye cream for so long, that at some point I quit buying them. I was eager to give it another go and Woods Copenhagen's Complex Eye Cream didn't disappoint. Jojoba seed oil is the key ingredient and it absorbed quickly. The puffiness went down quickly and I'm continuing with it to work on the fine lines. One of the things that stood out was the skin tightening effect which I didn't expect so quickly.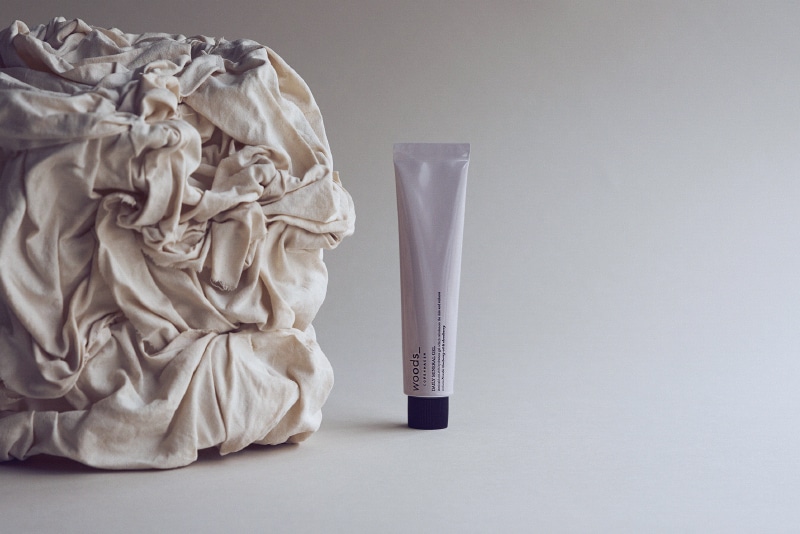 I was very excited to try the Woods Copenhagen Daily Mineral Gel for two reasons. First, as an alternative to moisturizer or cream as I wanted a texture that was less heavy and Second, as someone who has used topical steroids for problems like eczema I wanted to try a mineral alternative. The Daily Mineral Gel contains a potent combination of antioxidants from cloudberry and blueberry oils that help to repair skin cells and stimulate the production of collagen. It is great if you are looking to replace your typical moisturizer in your last step before stepping out.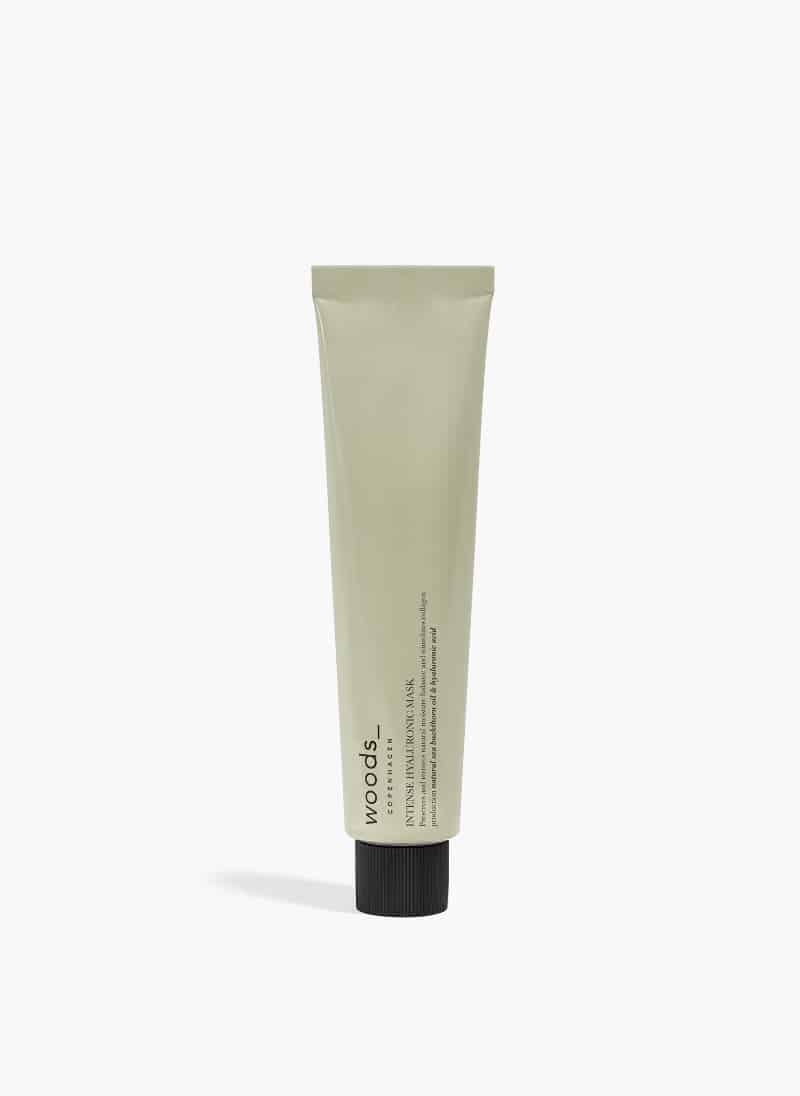 I suggest doing a mask 1-3 times a week. The Intense Hyaluronic Mask is one of Woods Copenhagen's best sellers. Hyaluronic acid is becoming a popular word to look out for as it is able to hold up to 1000 times its weight in water. With so many different products on the market tapping in on the acid, it is hard to know which one to go for. My biggest concern is clogged pores, so I was happy when the Intense Hyaluronic Mask did the opposite while maintaining moisture.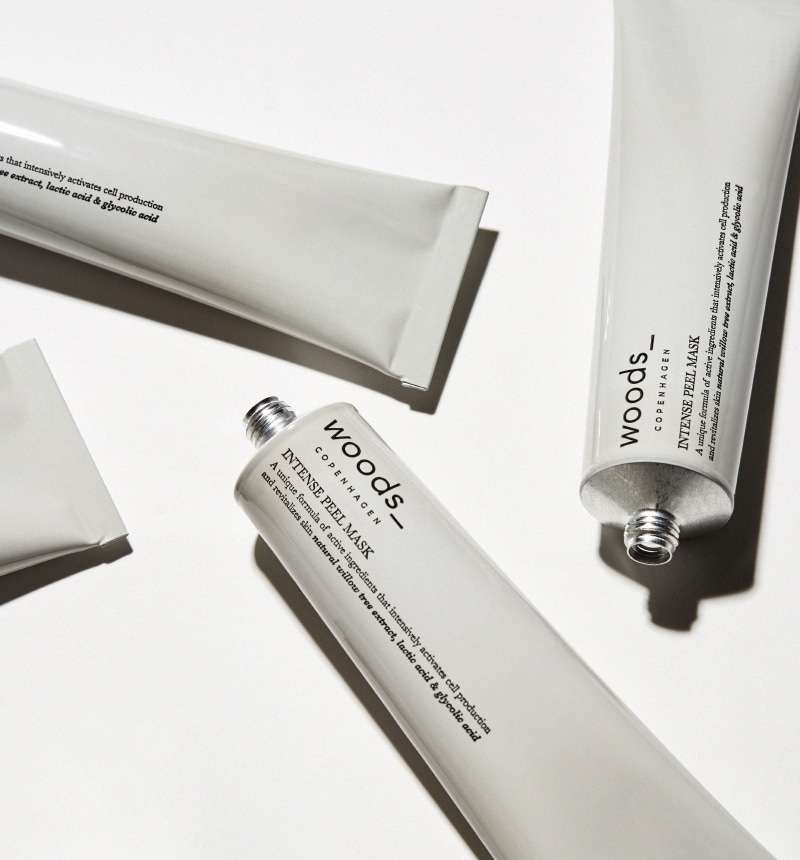 When you find the right peel mask, its incredible, when you get the wrong one its horrible. Luckily, I found the right one! If your skin is extra sensitive like me, I would advise you use it only 1-2 a week after the gentle cleanse and before your serum. The Intense Peel Mask is also a great alternative to an exfoliant. If you aren't sure how your skin will take it, start with 4 minutes and work your way up to 10 minutes max. Overtime it will reduce hyperpigmentation, blemishes, and sunspots just like a low chemical peel.
Father's Day Pick: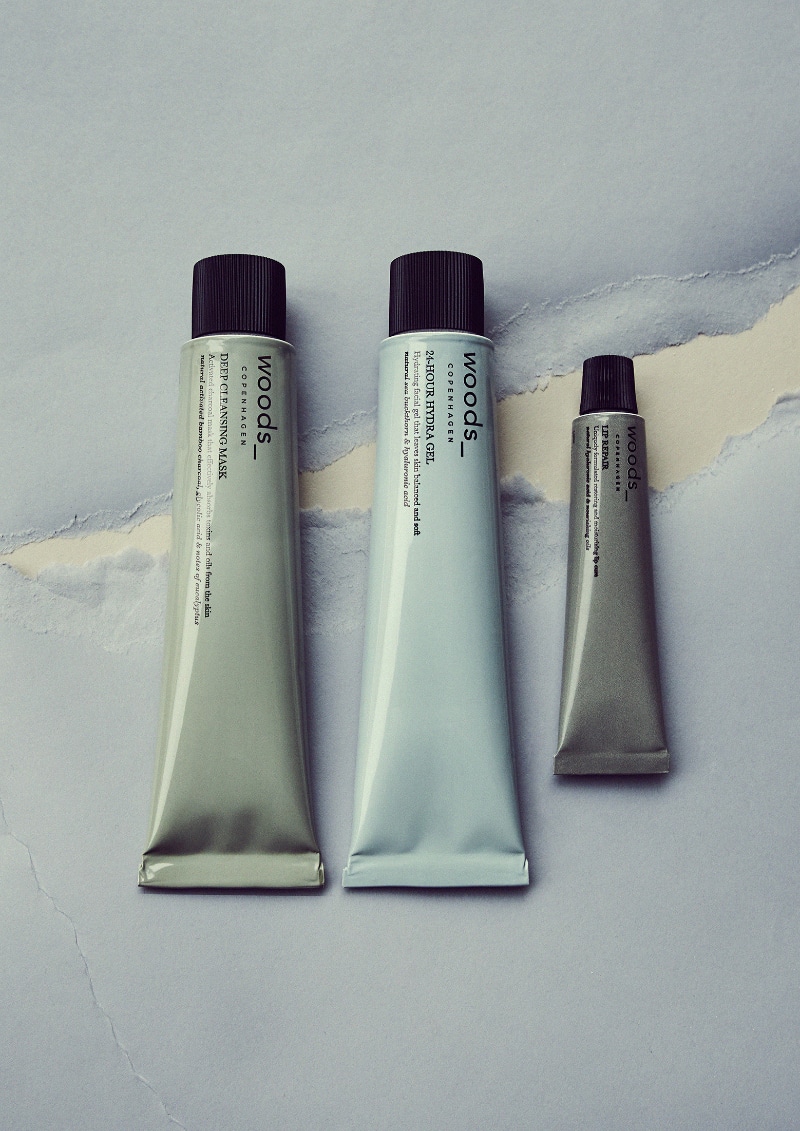 This works great on all male skin and makes a good Father's Day gift. Dad will thank you for the glowy appearance with a matte surface. You can also throw in some Lip Repair and a Deep Cleansing Mask. Dad also needs some special care and you can have a fun day together making a little spa day at home. The Gel contains hyaluronic acid along with repairing and healing essential omega-3, -6 and -7 fatty acids derived from sea buckthorn. Dad will appreciate it and don't forget to remove the cap, cut the tube open, remove excess product, and rinse with warm water before recycling.