With the holiday season over and coinciding with the return to routine, French fashion house Kenzo, creatively directed by Nigo, has announced the launch of its Spring-Summer 2023 collection, which forms part of the creative story developed in the Autumn/Winter 2022 collection.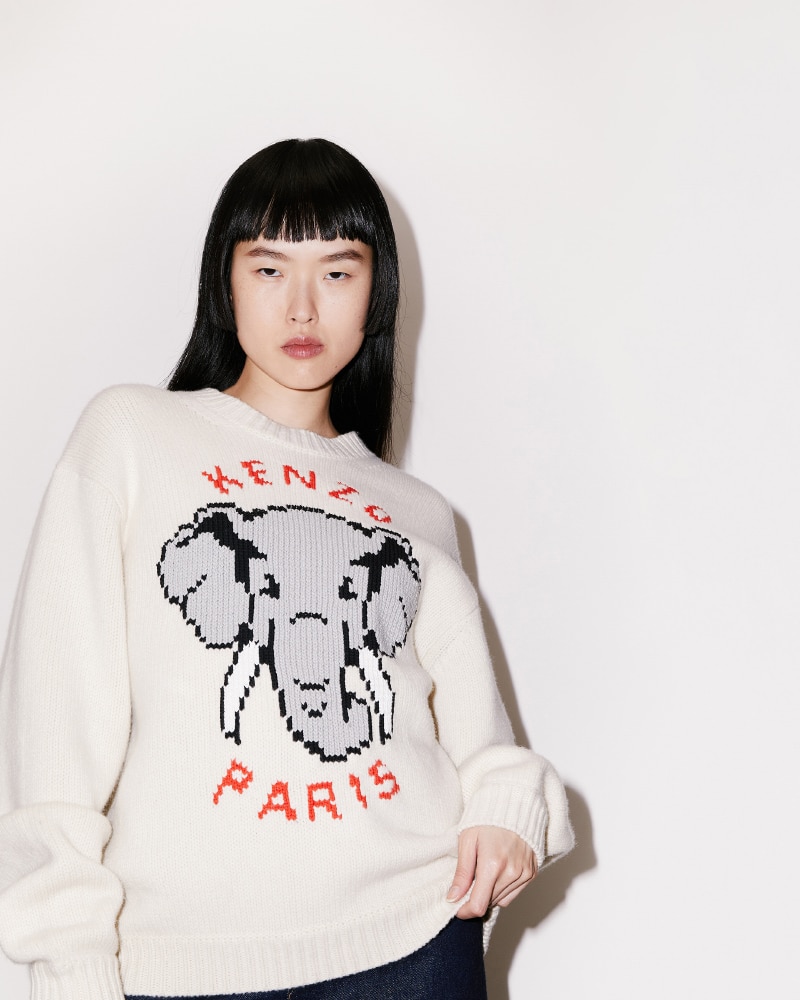 Under the name "KENZO PIXEL" (the name of the line), inspired by the idea of "real-to-wear" and based on an avant-garde vision of fashion, the proposal comes to make a difference, as it stands out for the strong visual expression of the designer's adolescence during the 70s and 80s that the pieces have.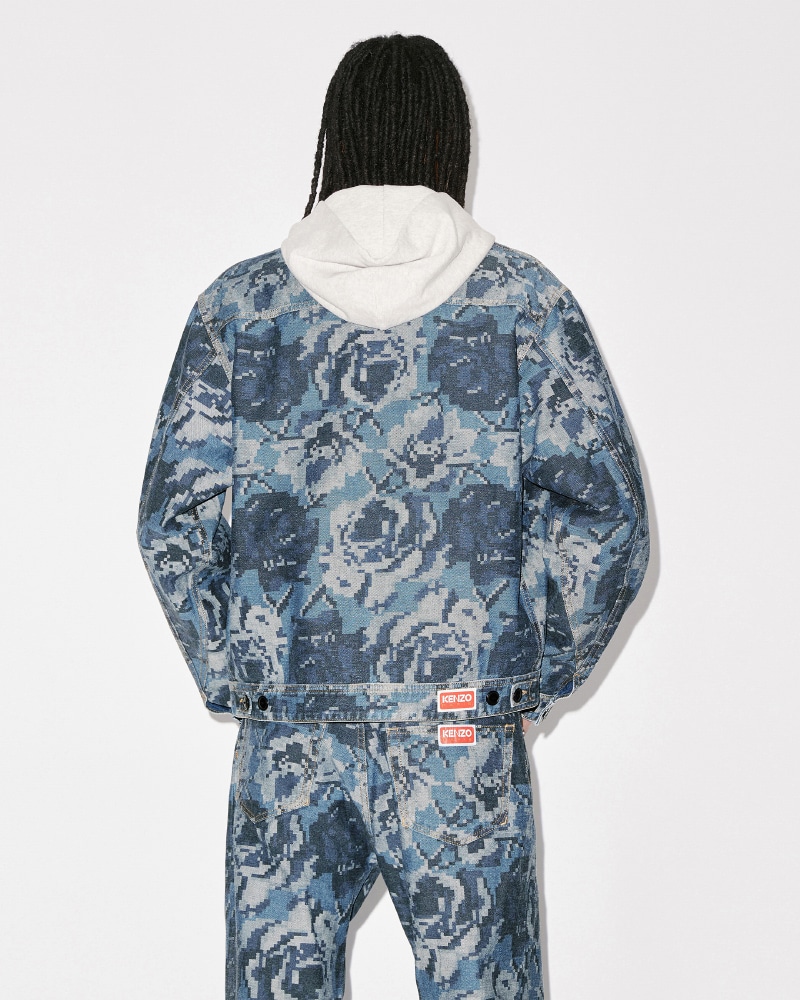 The drop is crafted around a pixelated rose print selected from the archive. Originally developed by Kenzo Takada for a children's collection (the brand's founder loved flowers, which he joyfully used throughout his career), the rose as seen by Nigo today becomes a reference to the video arcade boom of the 1970s and 80s—and therefore an homage to popular culture. The pixelated rose, redrawn almost identically to the original in blue, army green, and red, is complemented by other classic motifs of the House, such as the tiger, the anchor, or the heart, all of which have been reconfigured by Nigo.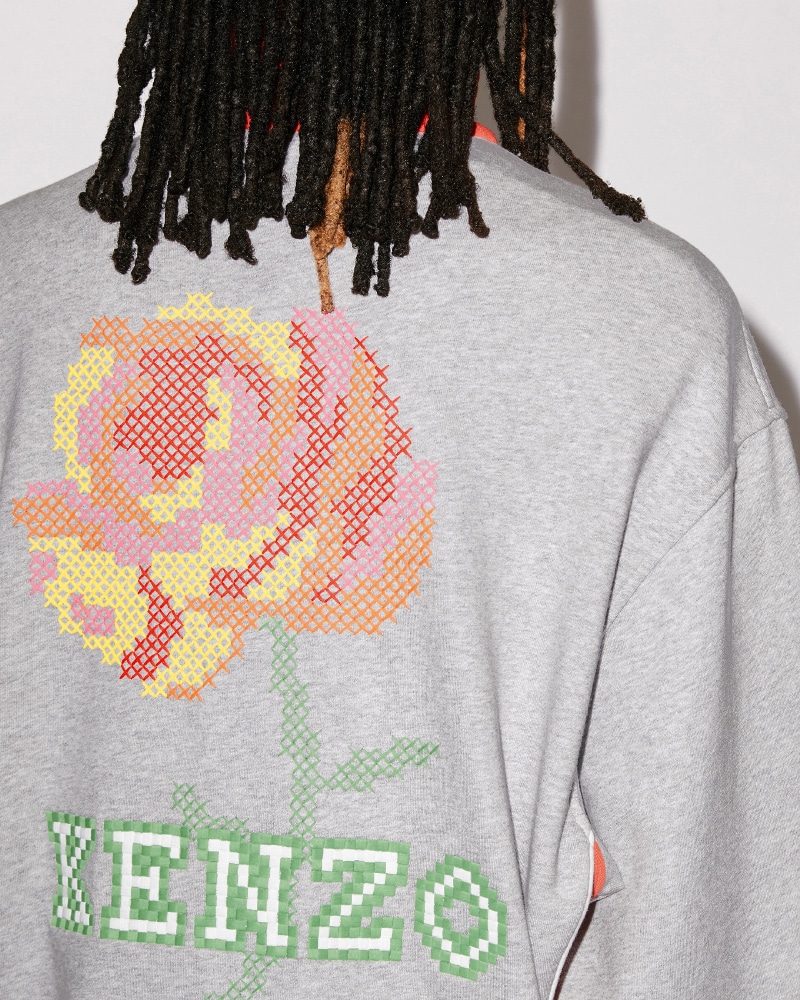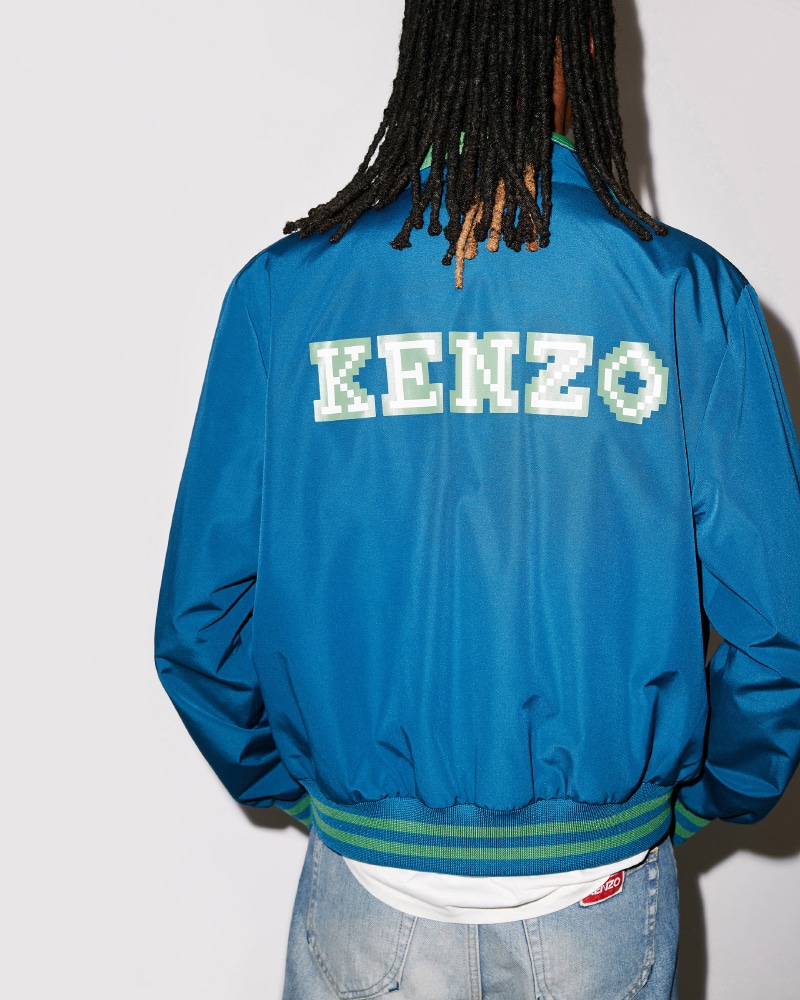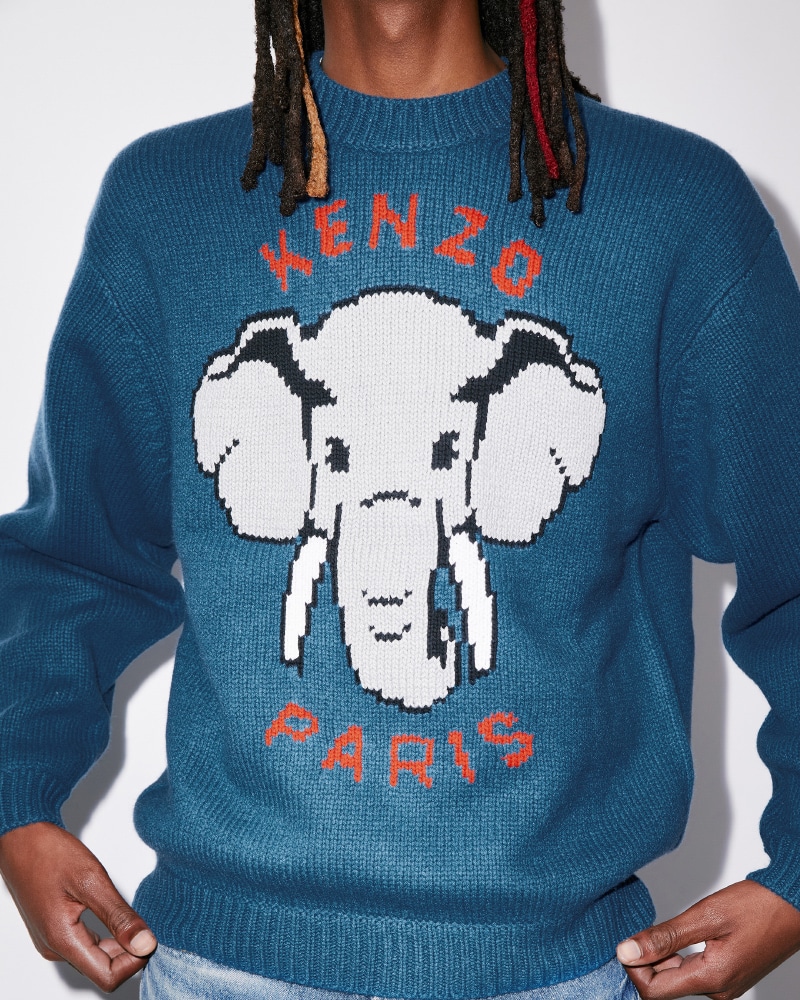 This particular rose, in blue and grey, appears on a men's denim zip-up jacket and trouser set, as well as on a pair of tracksuit bottoms. The flower is not alone but accompanied by an elephant, whose head also appears on jumpers with the inscription "KENZO PARIS".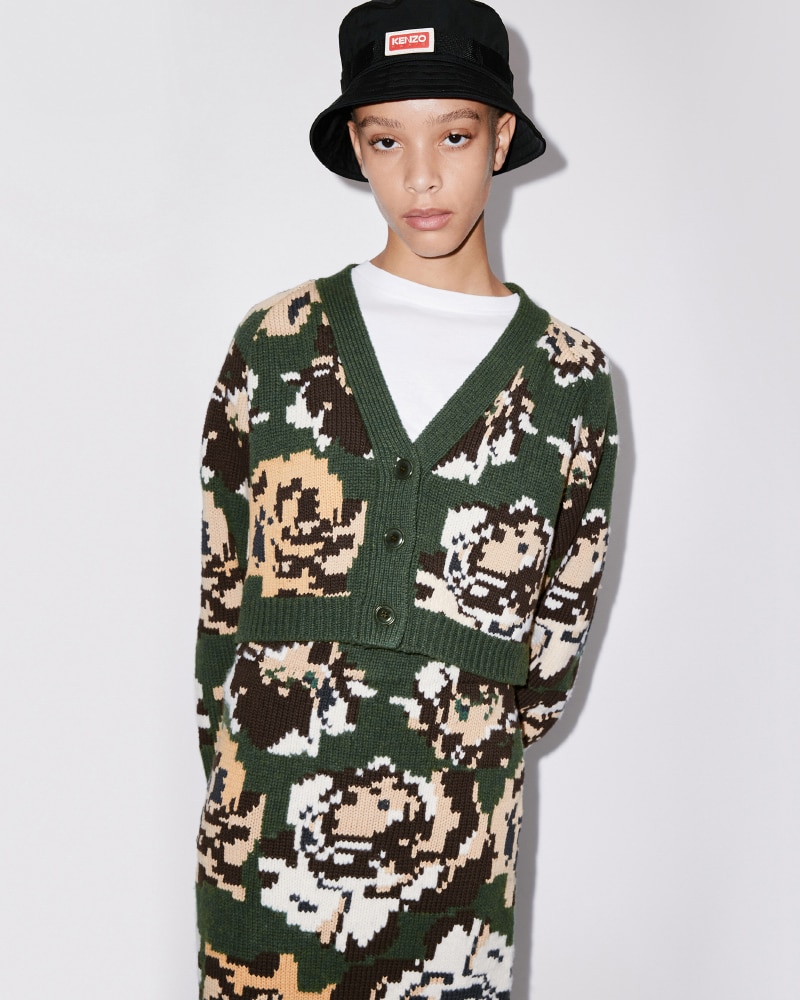 In addition to all these garments, you will find T-shirts, sweatshirts, and hoodies in white, grey, and black, with the pixelated KENZO logo and other pixelated motifs such as tigers, roses, and hearts.
"Kenzo Pixel" is now available for purchase in KENZO stores and its online boutique.