Pitti Immagine Uomo presents The Sustainable Style, one of the most interesting special projects making up The Billboard, the schedule of events, and editorial contents inside the Pitti Connect digital platform. The Sustainable Style will be launched on 16 July, concomitantly with the release of the new Pitti Immagine website and the debut of Pitti Connect, the new platform that will host the virtual version of the summer fairs. From this date and until 9 October, visitors can access a special showcase through which they can learn about the work of thirteen designers + one special guest who have all embarked upon their own path towards responsible and sustainable fashion.
The Sustainable Style aims to document a process that is currently in progress, a movement that is well defined and determined to promote change in the world of fashion but which also intends to highlight the need to unite the principles of eco-sustainability, production ethics and social commitment with those of esthetic care and style which are essential to the people that express themselves through fashion. In order to testify the potential – also in terms of business – of this union, The Sustainable Style showcase will turn the spotlights on fourteen leading names which have been selected from all over the world by Giorgia Cantarini, fashion journalist and talent counter.
"They come from Argentina, France, Hungary, Italy, South Korea, Ukraine, United Kingdom, and Thailand. They are diverse in terms of their esthetic choices, but are united by a common commitment" explains the curator Giorgia Cantarini. "Each of these brands bases its work on concrete principles ranging from the selection of the materials to the type of production processes, from the safety of the workplace to the distribution choices, right up to integrating the design with responsible choices. We are faced with a selection of designers with a clear vision in mind together with exceptional creative expertise who deserve international resonance. Responsible fashion is the future: this is only the beginning, it is almost impossible to be 100% sustainable, but we have to start somewhere".
Here are The Sustainable Style's protagonist brands:
Flavia La Rocca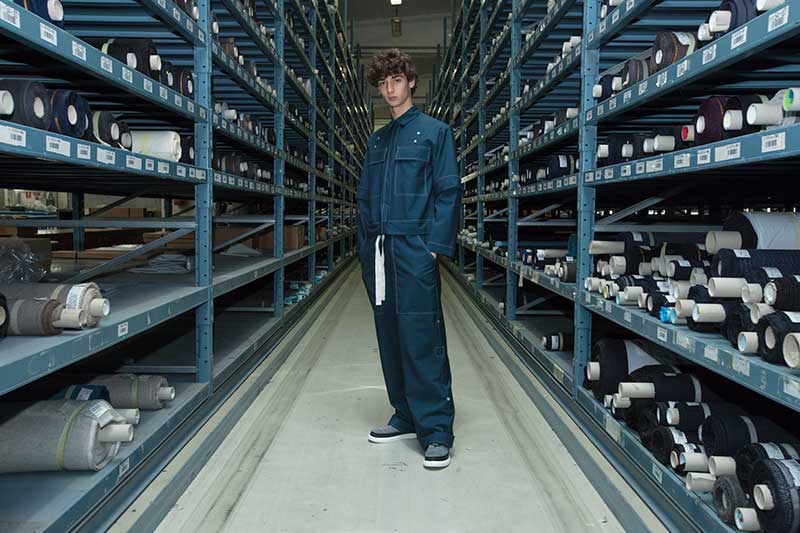 The Flavia La Rocca brand focuses on modularity, sustainability, and ethical practices. Flavia proposes a new way of understanding clothing through garments composed of interchangeable modules with hidden hinges that can be disassembled and reassembled to create multiple combinations of looks, a "never-ending wardrobe." Production is entirely Made in Italy reducing the negative environmental impacts of transport and CO2 emissions. The garments are made using certified, recycled, natural, transparent, and traceable processes. Flavia is the winner of the 2019 Green Carpet Award and also the first fashion designer to grace the cover of National Geographic with a dress created from textile waste.
Kids of Broken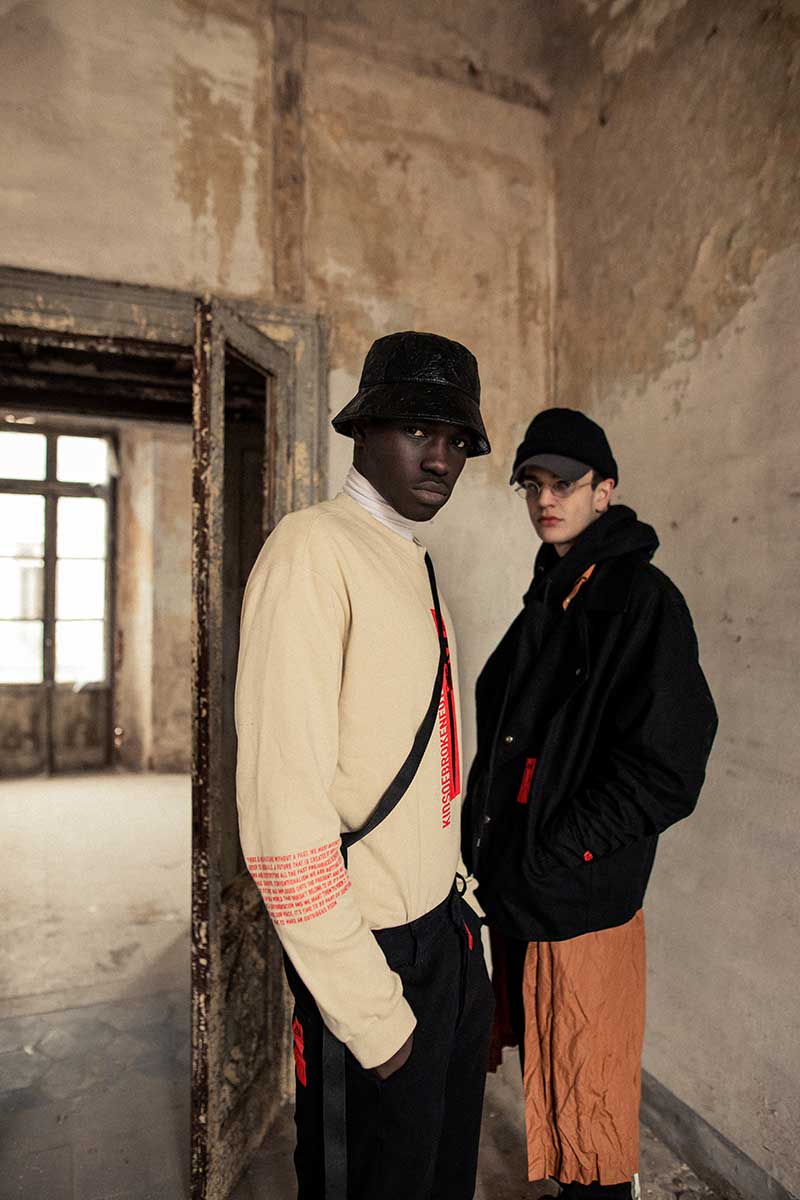 Future "We are all tainted. The kids want to differentiate themselves from the indifference of the masses." The brand's motto echoes its irreverence, represented by a core aesthetic and artistic editing inspired by street subculture at the end of the twentieth century. Founded by designers Marta Sanchez and Elbio Bonsaglio, the brand chooses sustainable fabrics and participates in charitable activities, donating a part of the proceeds of its sales to Street Child, a Nigerian organization that supports the education of children living on the street.
Ksenia Schnaider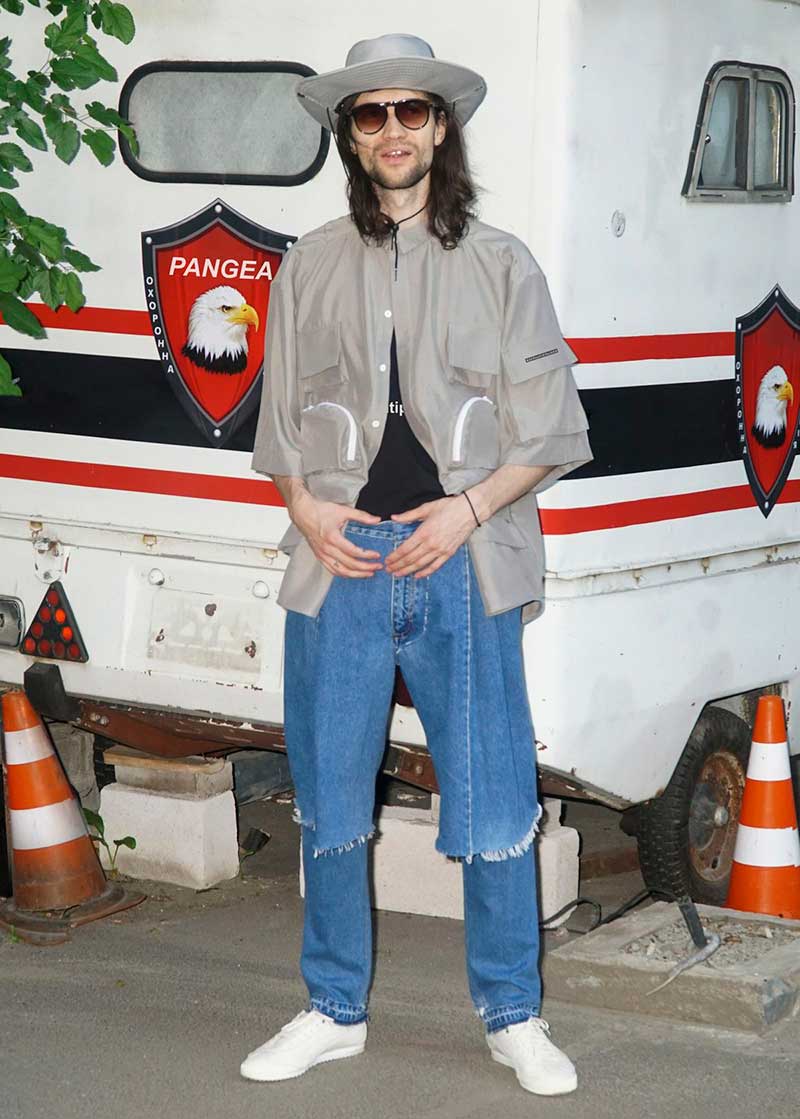 Family duo of designers Ksenia and Anton Schnaider began their brand in 2011 with a vision of creating fashionable pieces that combine upcycling, reworked materials, and the perfect cuts. The masterminds behind the brand are constantly experimenting and working hand in hand to redefine the canons of the denim industry. The core focus is reworking denim and sourcing textiles from the local second-hand markets of Kyiv, adding Eastern European cultural quotes to their collections, and spicing things up with some innovative digital concepts.
Myar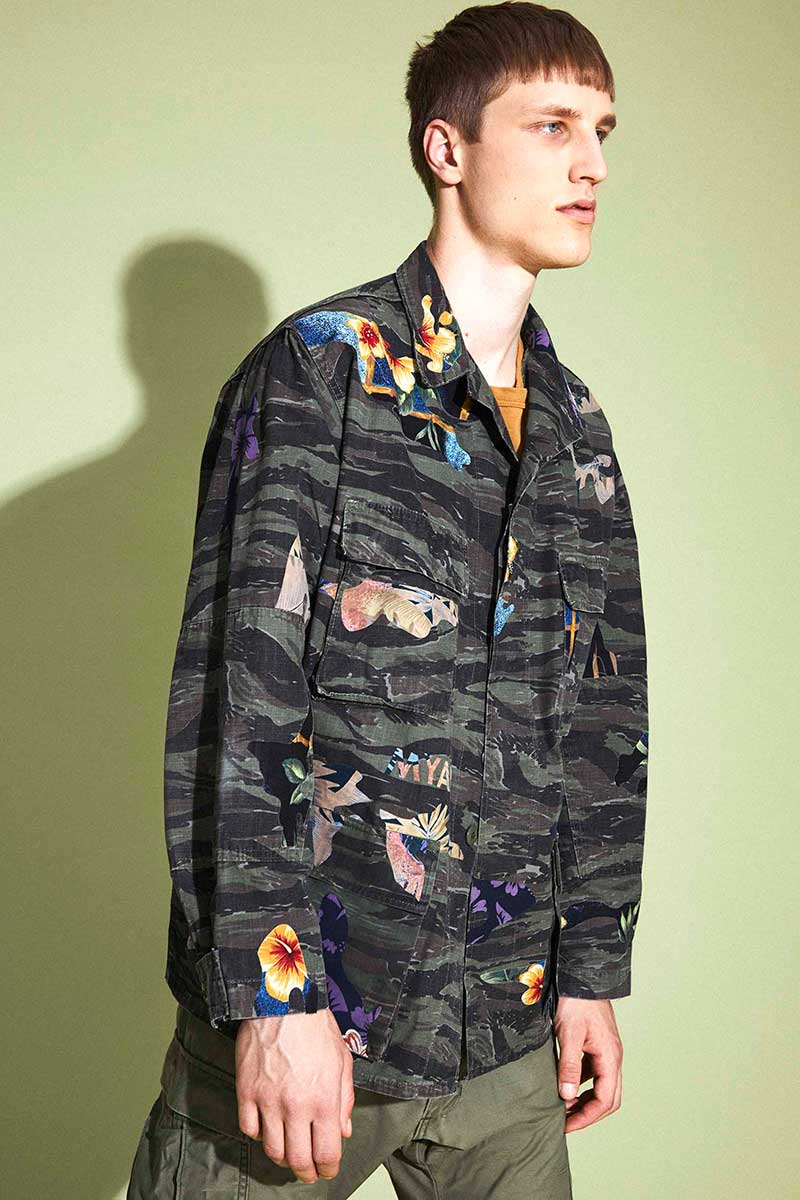 The Myar line was founded by the designer-entrepreneur Andrea Rosso in 2015 under the principle of reconstructing military garments to give them new life. The name is an anagram of the word "army" and includes his initials. Small tailoring interventions, embroideries, and workings with modern technologies to adapt military and civilian clothing to our contemporaneity: a modern vision of the past. The sustainability mission is at the heart of the company's work: choice of natural dyes and cold dyes, dead-stock fabrics and accessories, dust bags made of vegetable fiber and completely biodegradable, engaging small tailoring workshops throughout the Veneto region. Each step is carefully traced and took care of in full transparency and traceability.
Nanushka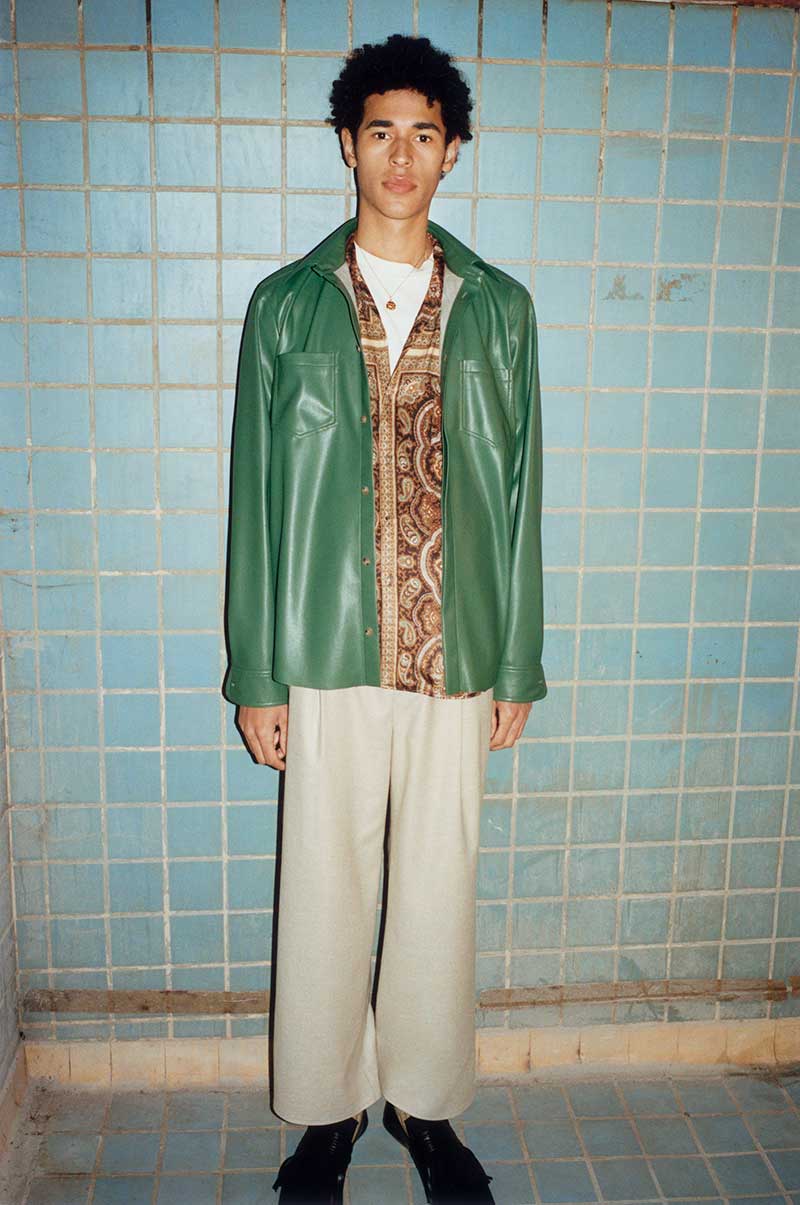 In its collections, the Budapest-based brand designed by Sandra Sandor, continuously draws powerful inspiration from nature and its transformative effect on the human world, thus design and manufacturing decisions pay homage to the planet and its inhabitants. Sustainable initiatives include working with women in the small Hungarian village of Terény, where unemployment among the female community is high, and hand-crafting all beads and buttons from organic materials, not plastic. For Pre-Fall 2020, Nanushka's most responsible collection to date, the label's signature materials are deconstructed and redefined, resulting in an array of patchwork of vegan leather looks made entirely from deadstock fabric.
Nous Etudions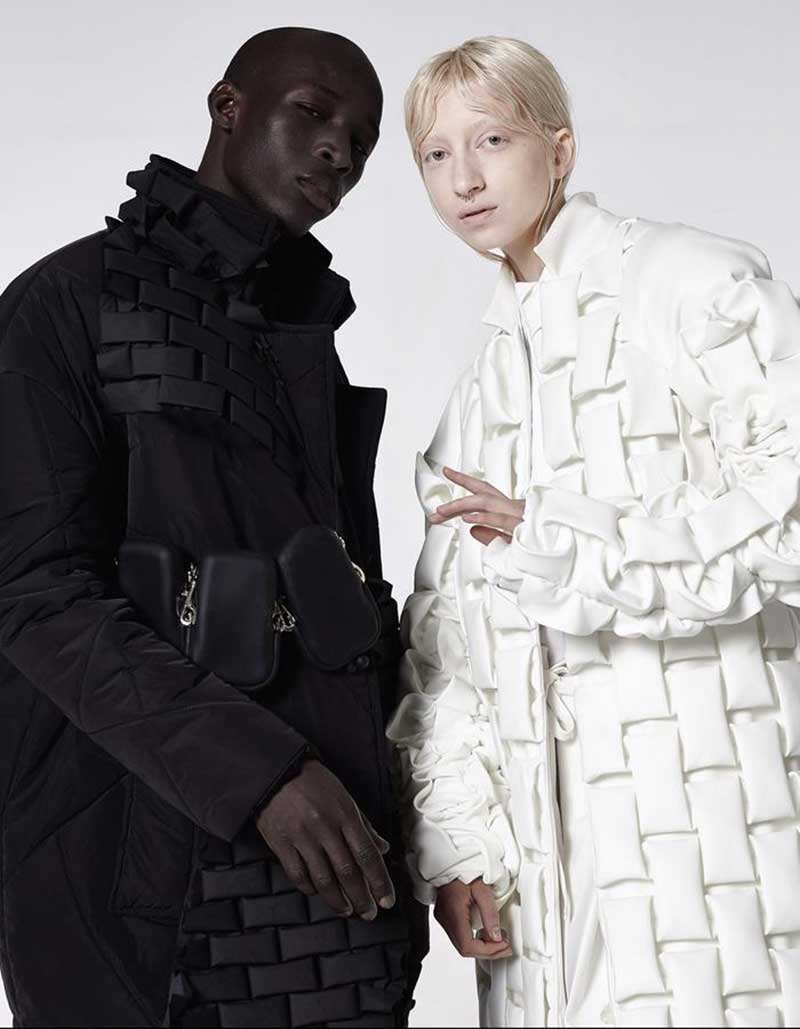 Semi-finalist of the LVMH Prize 2020, Romina Cardillo works with a mix of different textures, inspired by the designer's birthplace, Argentina. Clean, geometric oversized shapes in neoprene, wrinkled tartan fabric and vegan leather harmonize with one another to create a series of genderless tailored garments, hand made with sustainable and cruelty-free practices. The garments are an exploration of new ways of revisiting the sartorial classics with a fresh eye. She also has a collaboration with Nike under her belt.
Philip Huang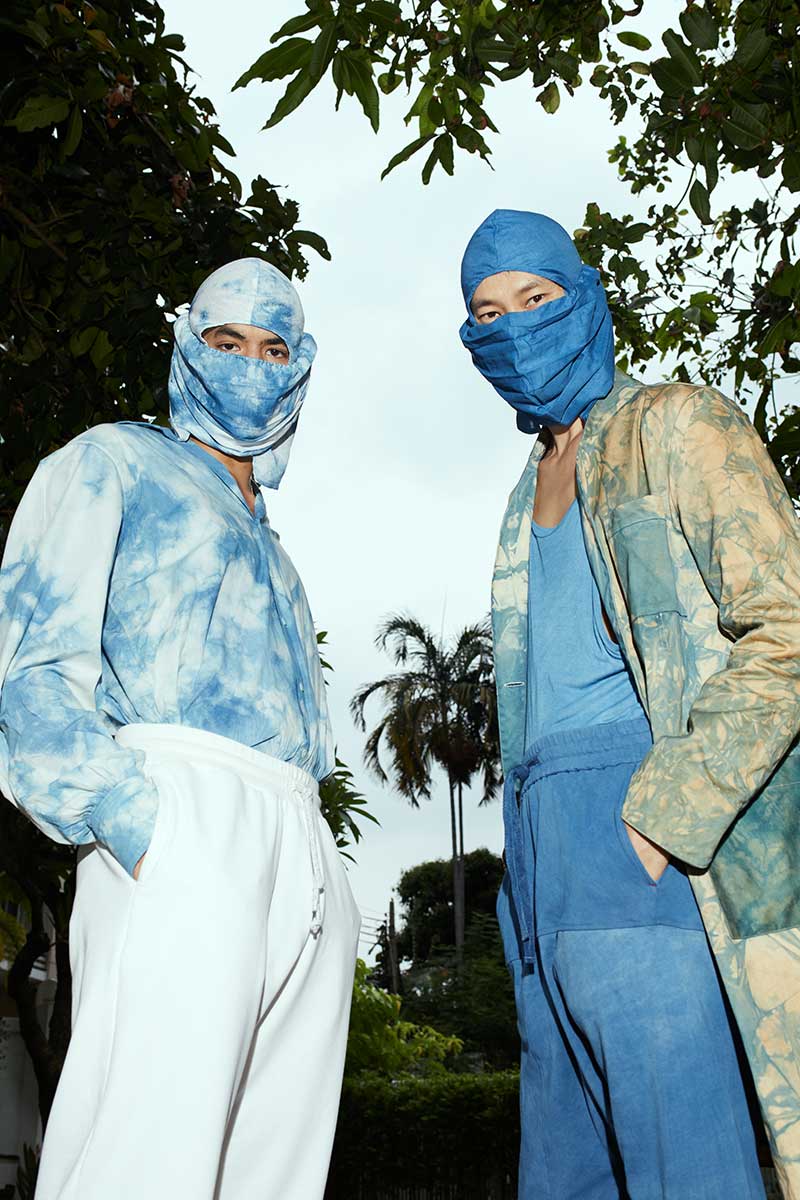 Founded by Philip Huang and Chomwan Weeraworawit in 2016, Philip Huang's clothing merges indigenous know-how from artisans in the Northeast of Thailand passed down from generation to generation with contemporary design to create versatile, modern clothing with a hand-crafted touch. Making clothes for today and the future, Philip Huang utilizes plant-based natural dyes, organic fibers, homespun textiles, and accessories, drawing from the land by working closely with the artisans that he lovingly calls "indigo grandmas," the keepers of this sacred knowledge.
Phipps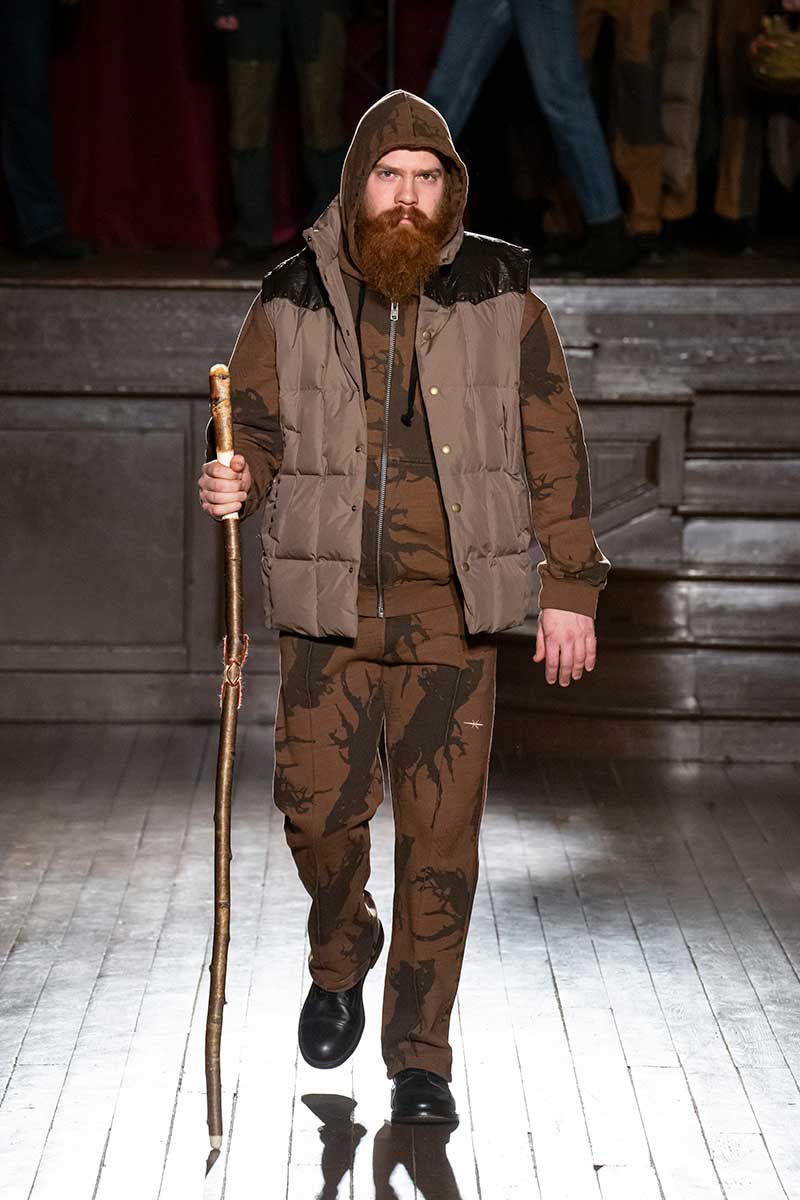 Nature and elegance unite. After cutting his teeth at iconic brands Dries van Noten and Marc Jacobs, Spencer Phipps moved to Paris to start his namesake brand, PHIPPS. The Paris-based designer and finalist of the LVMH Prize in 2019, has a passion for rock climbing and outdoor activities which he uses as the brand's starting point, inspired by the interaction between man and nature. The brand has a strong focus on sustainability and environmental responsibility not only in terms of manufacturing choices but also in the style of the garments themselves: simple, positive, tuned-in, and GOTS certified. From selecting recycled nylon to the use of alternative energy, every part of the PHIPPS manufacturing process has mother nature in mind.
Raeburn Christopher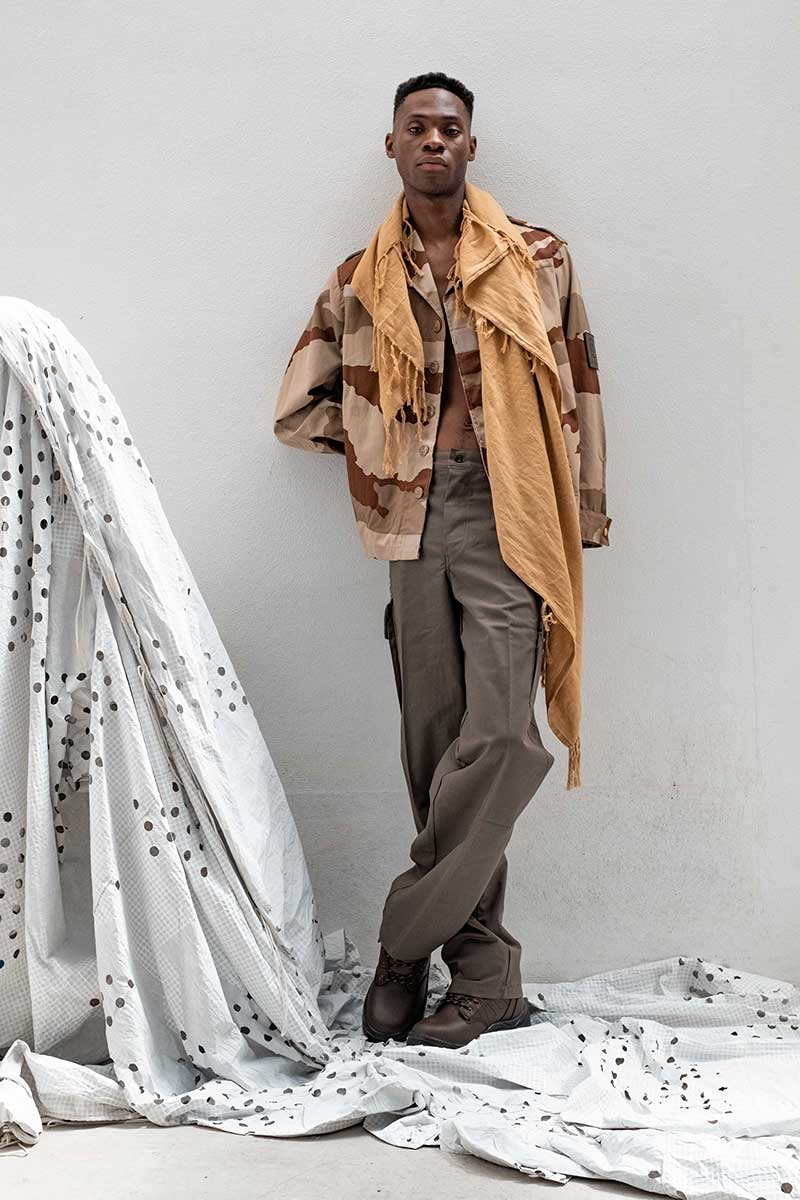 Raeburn's pioneering work has set an example of responsive design for a wider fashion audience, having become popular for re-working military fabrics into iconic outerwear created from decommissioned parachutes. A RÆBURN product is defined by its distinctive aesthetic, meticulous detail, intelligent functionality, and responsible design. The designer has just been honored with "Designer of the Year" at the Drapers Sustainability Awards 2020 and launched the collection RÆFOUND, a curation of military surplus styles selected by Christopher himself.
Uniforme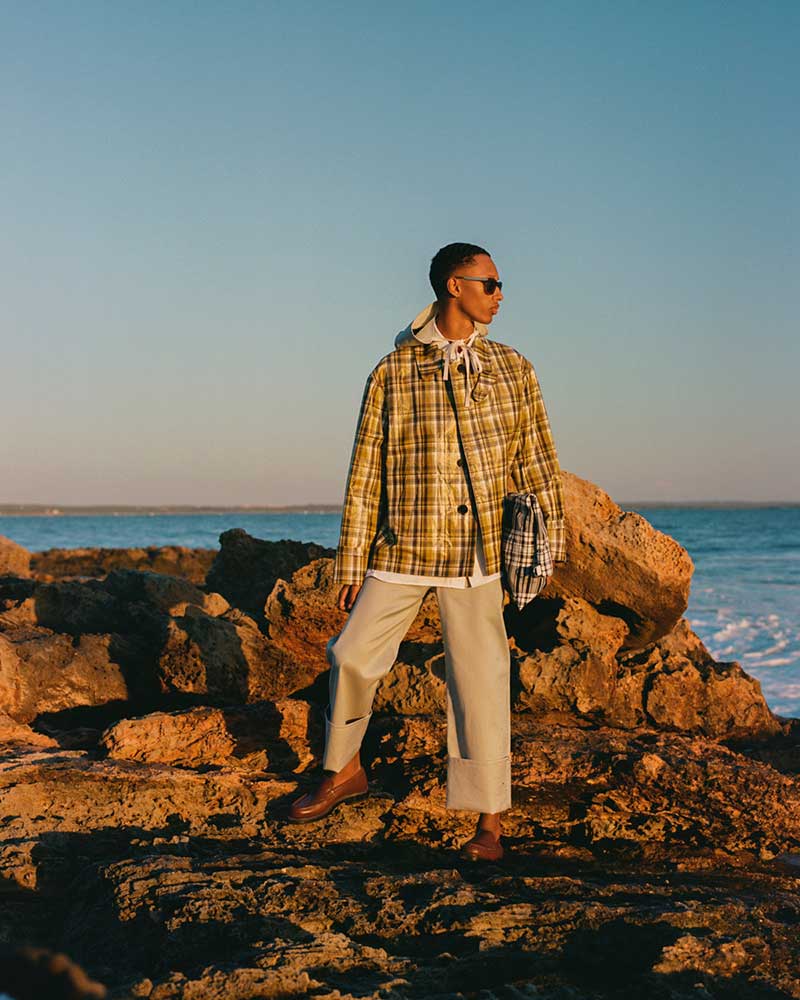 French brand Uniforme was founded in 2017 by Hugues Fauchard and Rémi Bats. Having cut their teeth at French luxury fashion houses such as Hermés and Balenciaga, the duo decided to create a brand that mixes utility workwear with poetic tailoring. With a sustainable approach to the supply chain and local production in France and Italy, the brand carefully selects materials such as natural and renewable fibers of the highest quality, upcycles deadstock fabrics like work uniforms, and monitors every stage of production. The use of plastic is strictly limited.
Virón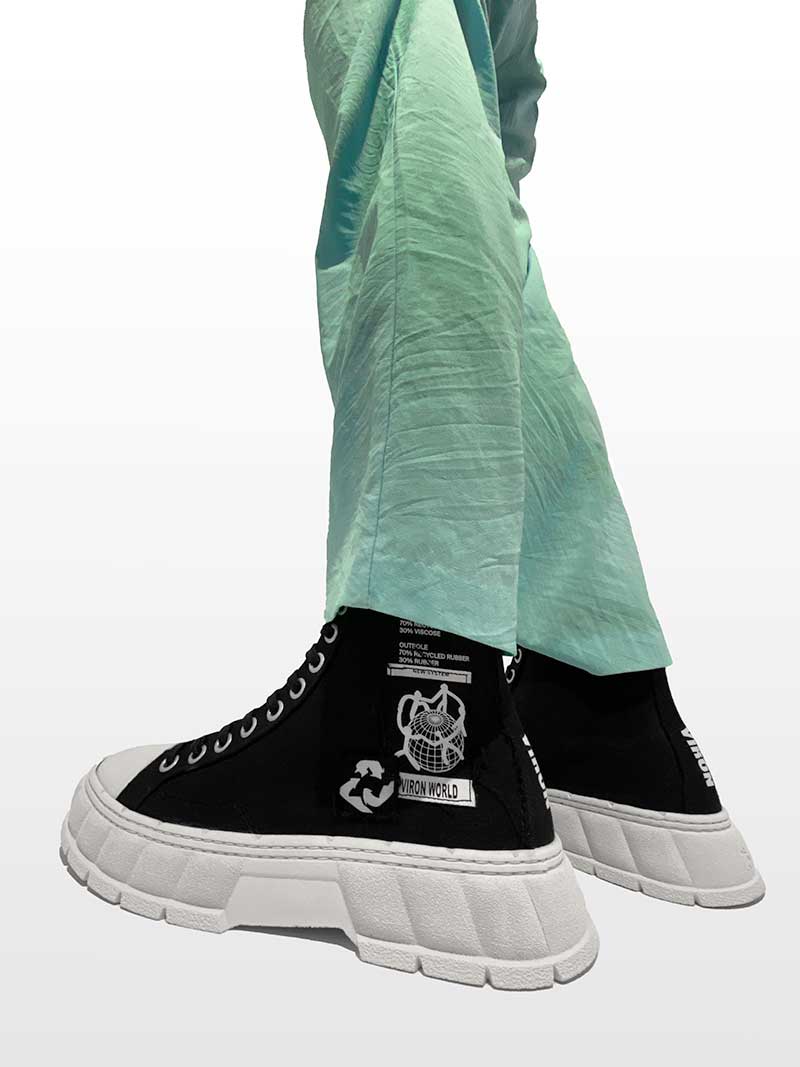 Virón is a plant-based footwear brand that follows a slow fashion approach focused on circularity and a philosophy deeply rooted in youth and counterculture. The founders met while working for a company that produces in the Far East. After visiting the factories and tanneries, the duo decided to combine their mutual interest in creating a better model of production and consumption. Based in Paris, Virón is designed to be a democratic platform where new sustainable ideas and practices grow and develop together.
Vitelli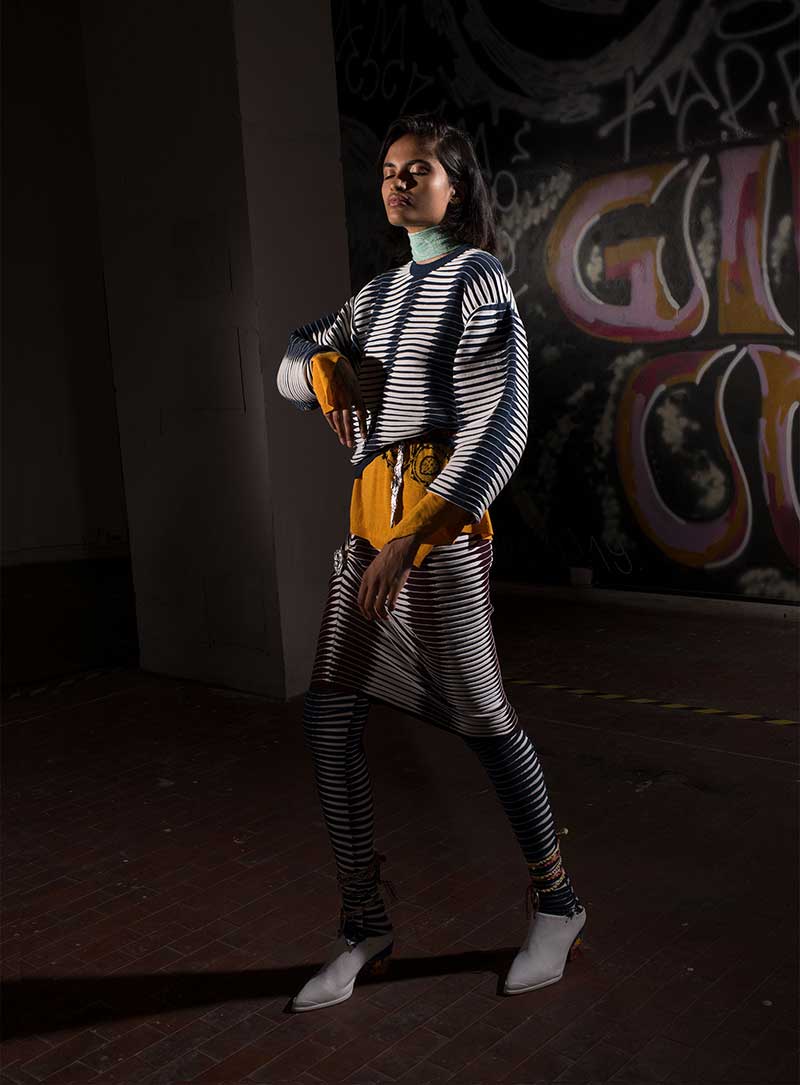 Vitelli aims to represent Italian youth culture through contemporary knitwear design since its founding in 2016 by Mauro Simionato and Giulia Bortoli. Strongly focused on collaboration with local independent laboratories and sustainable production processes, Vitelli is renowned for an innovative upcycling knit technique consisting knit that is 100% sustainable. "Doomboh" garments, as they are called, are obtained through a particular needle-punching of reclaimed yarns, locally collected from Vicenza-area knitwear production waste.
Young N Sang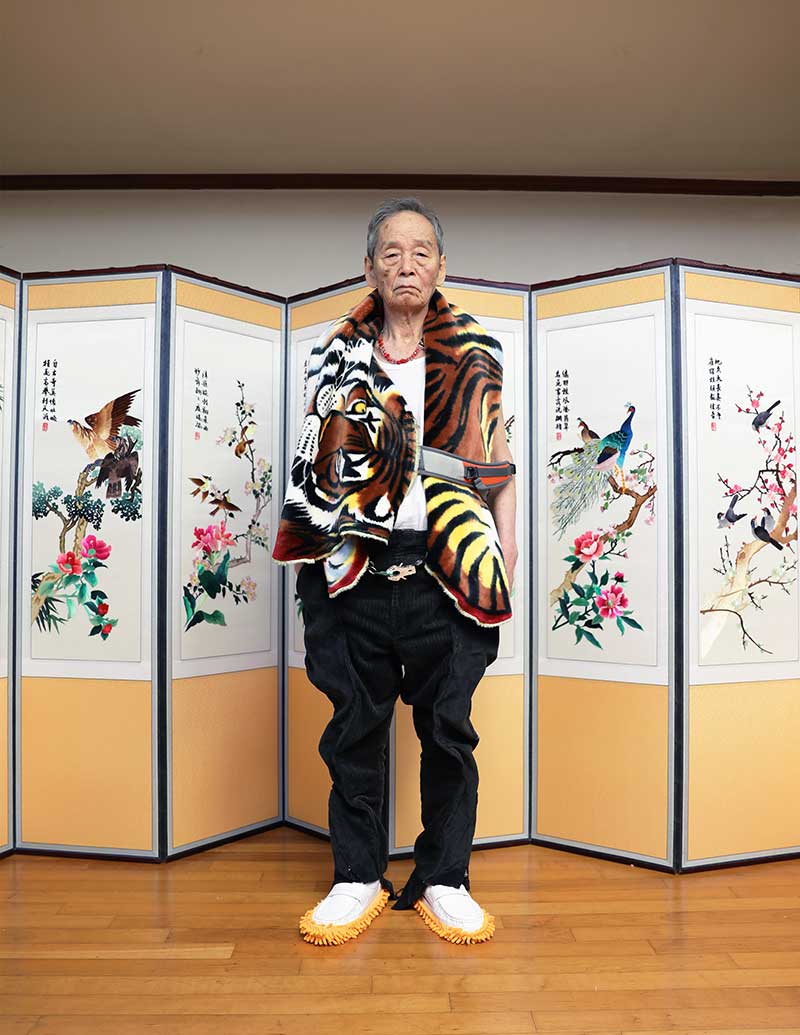 In their collections for Young N Sang founded in 2018, the duo of young designers and friends Youngshin and Sanglim from South Korea, upcycle traditional textile materials into a new urban chic and refined aesthetic. Both designers' fashion talent was first recognized in 2015 when they were selected as winners in two of the Council of Fashion Designer of America's (CFDA's) competitions. As a result of Sang's recognition for her design, the CFDA recommended her as the "perfect creative ambassador" in 2016. The brand has already attracted the interest of international critics and was invited to London Fashion Week by Fashion Scout in 2019.
Y/PROJECT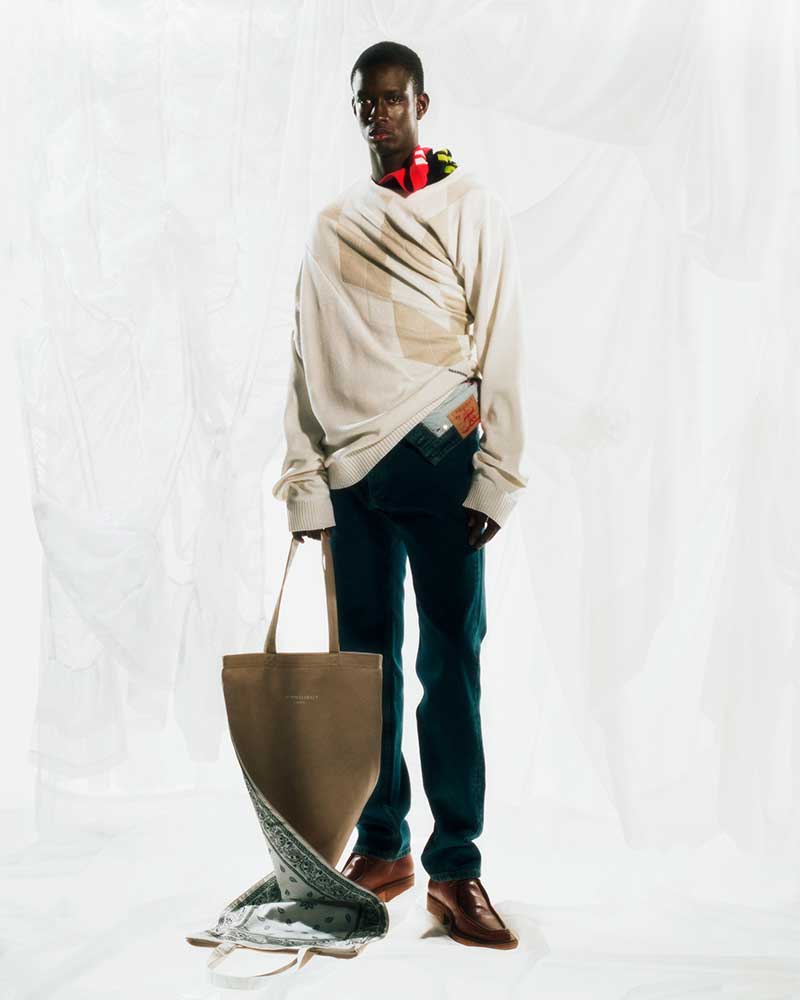 Y/PROJECT has been selected to win the ANDAM family fund award, receiving a special prize of 150,000€. The Paris-based mens and womenswear label led by creative director Glenn Martens has already won the ANDAM Grand Prize in 2017. In light of the current global situation, this year's edition has been repurposed from a classic prize model to offering financial and professional mentoring to help former winners and finalists go through these challenging times and mark the fashion landscape in the long-term. Y/PROJECT will receive global support and expertise from the ANDAM mentors in different fields, with a focus on sustainability. Glenn Martens will take this opportunity to further develop his new certified, sustainable Evergreen line and a new e-commerce platform, both announced this week.