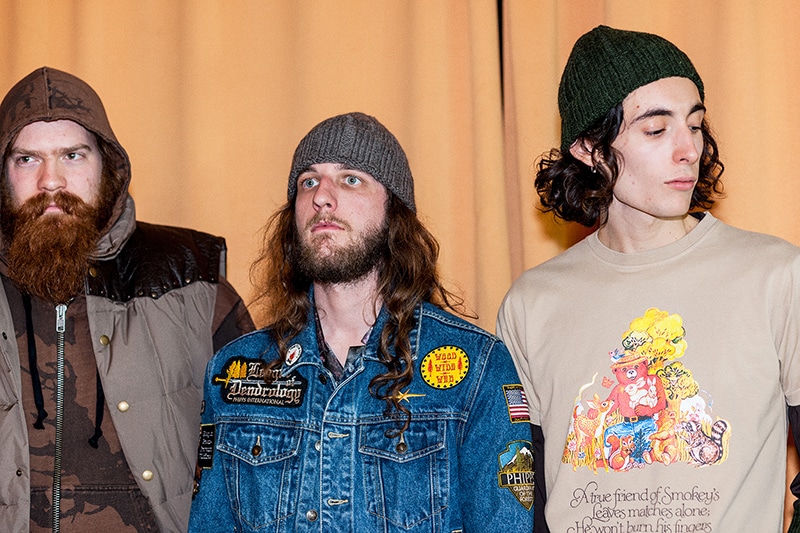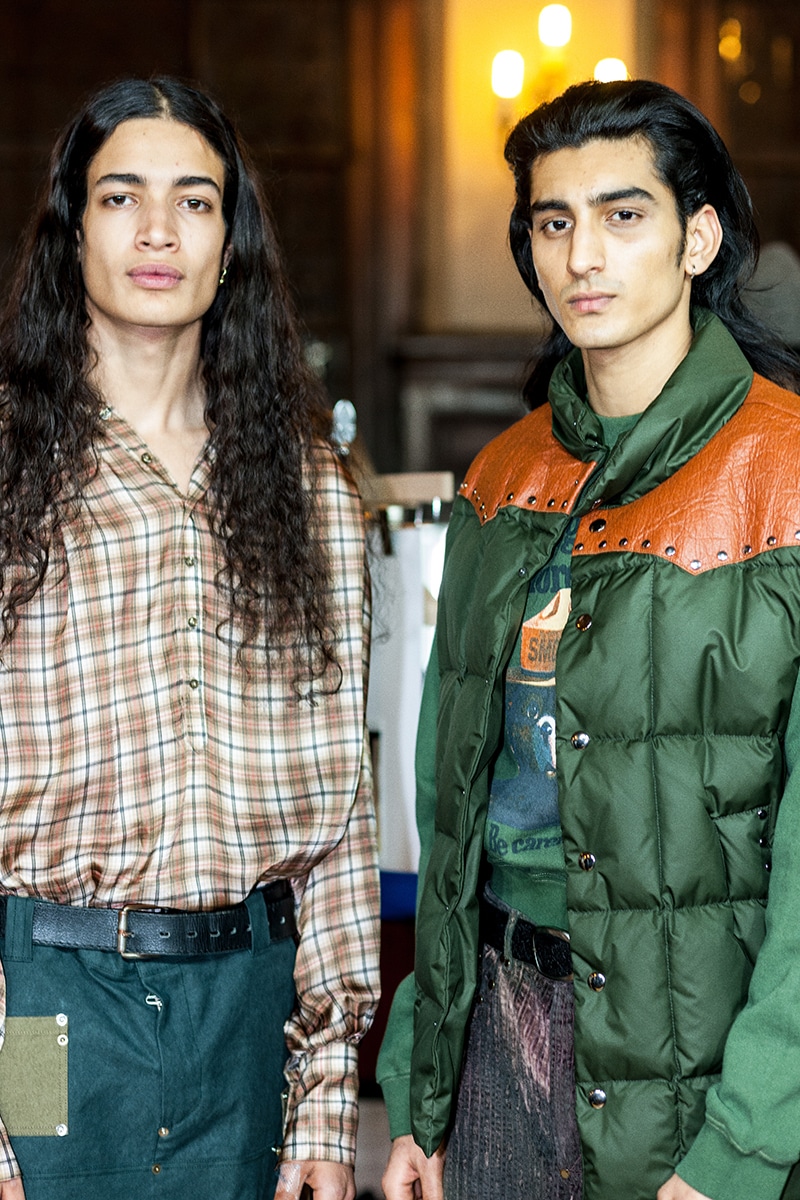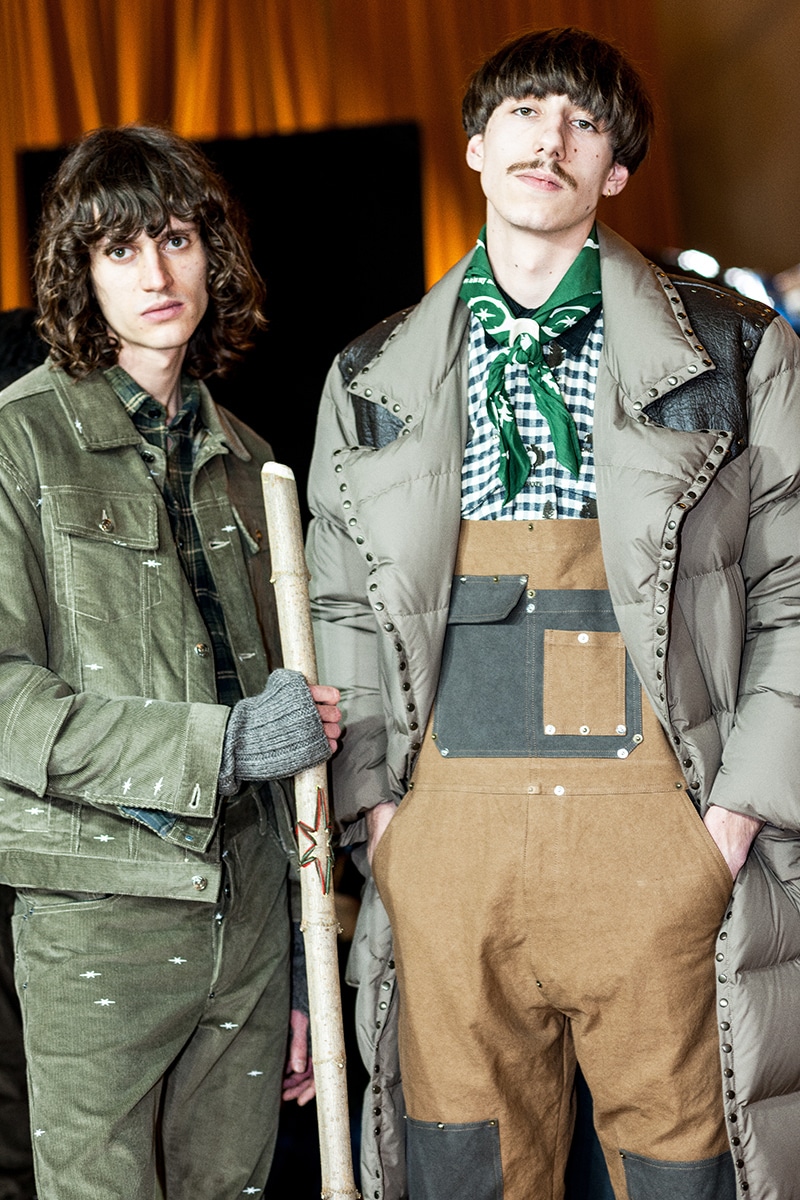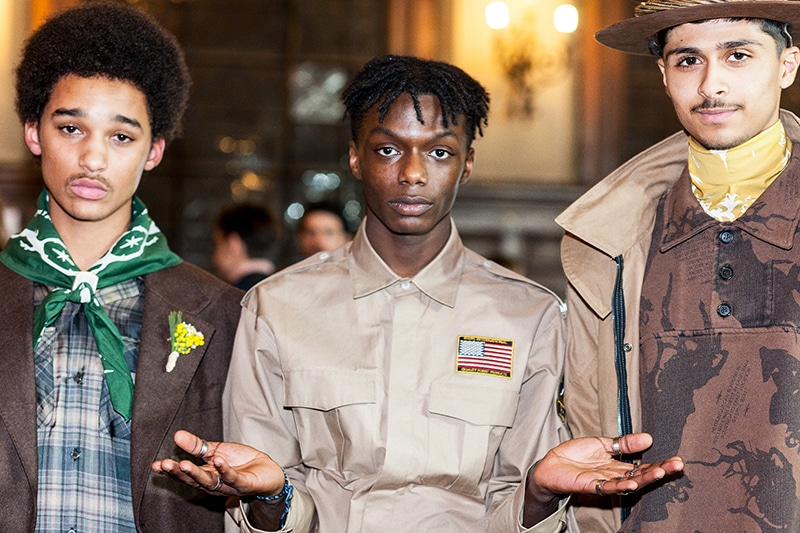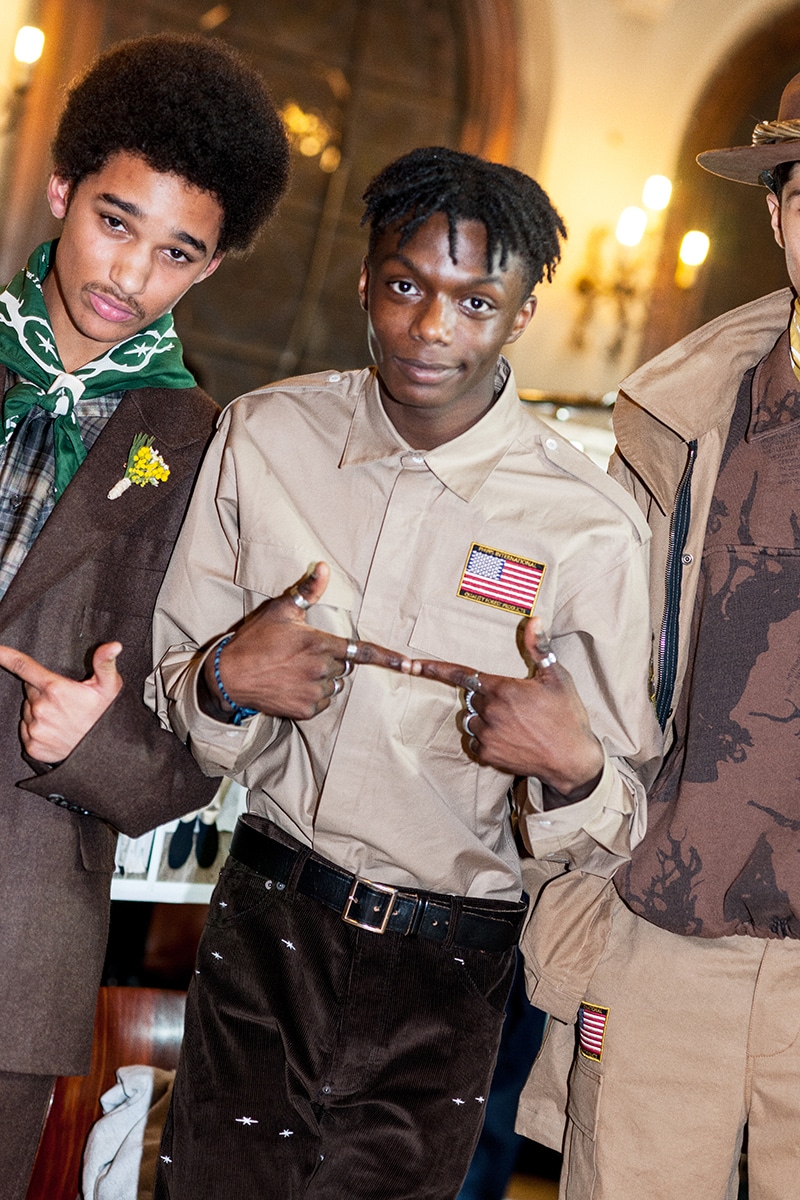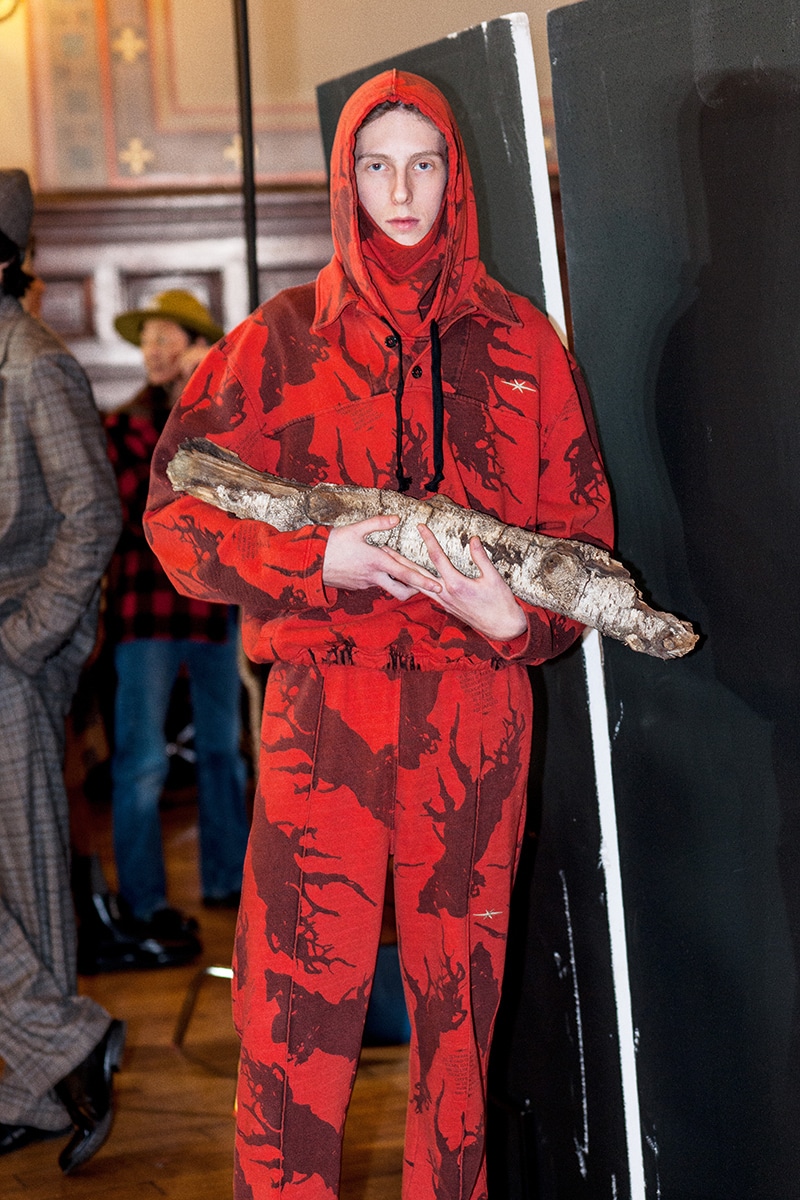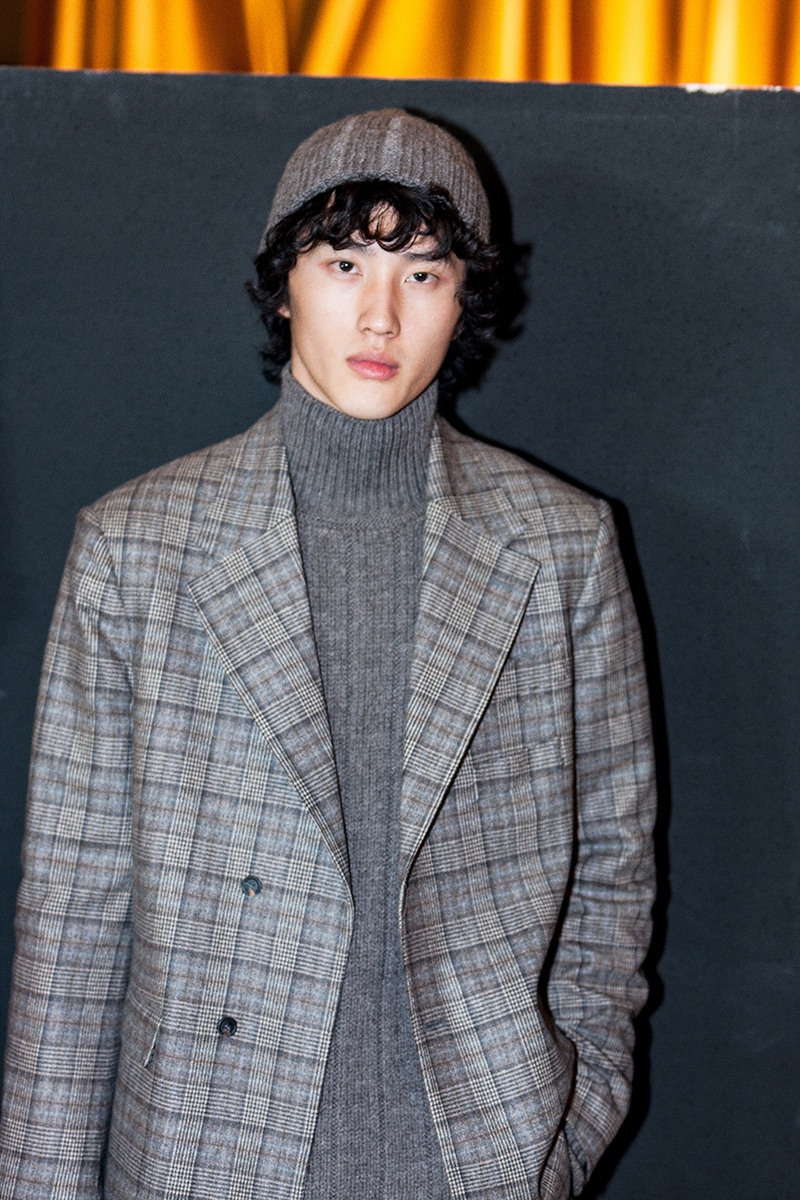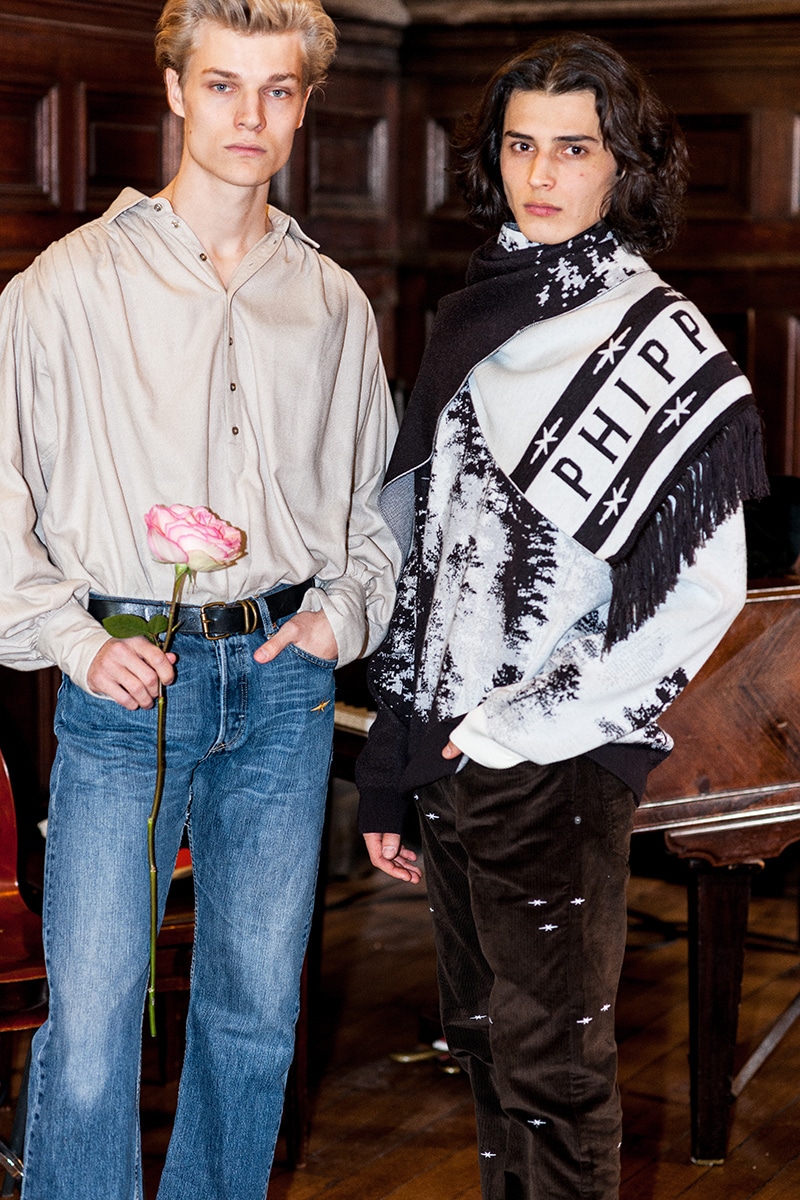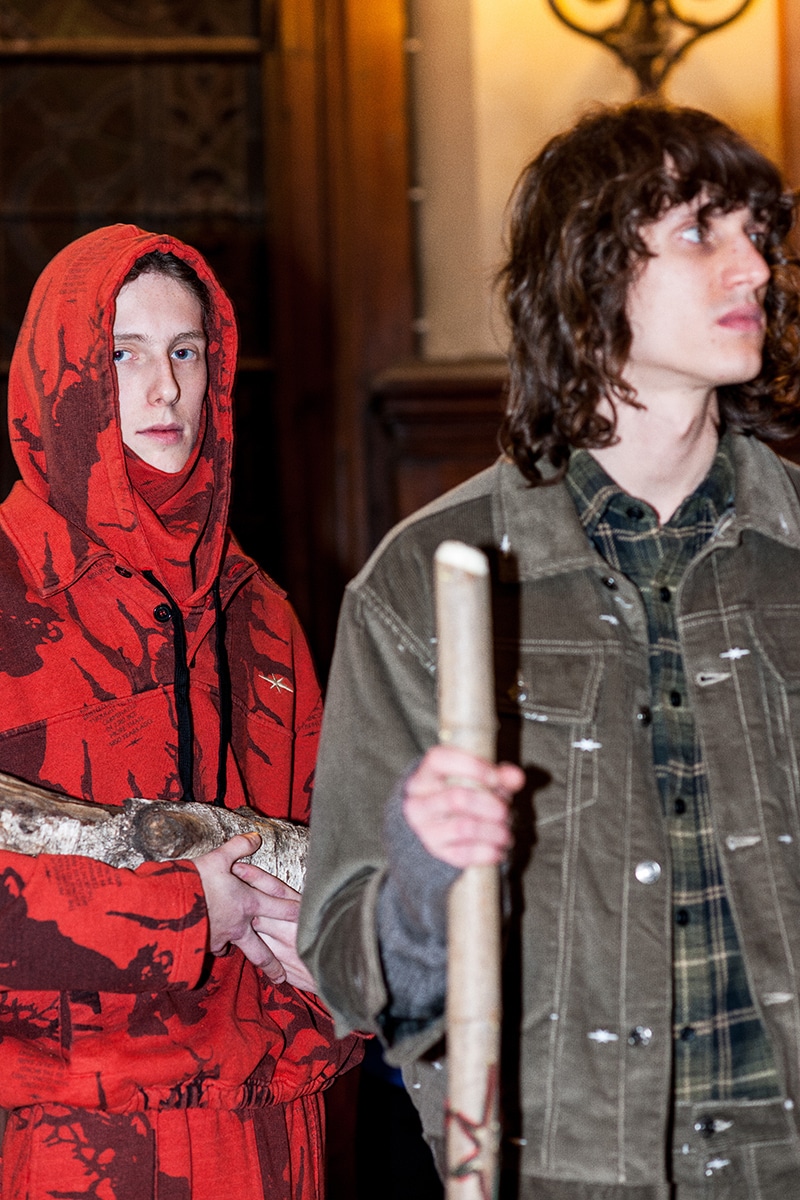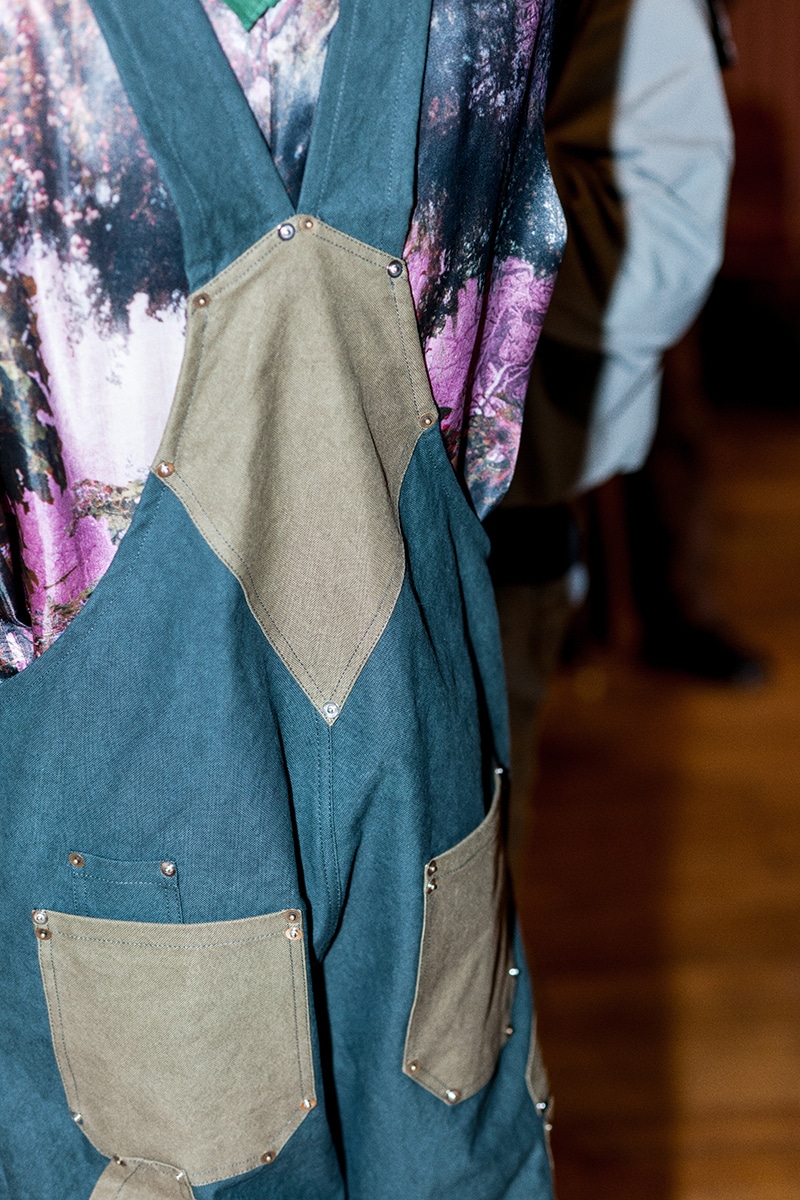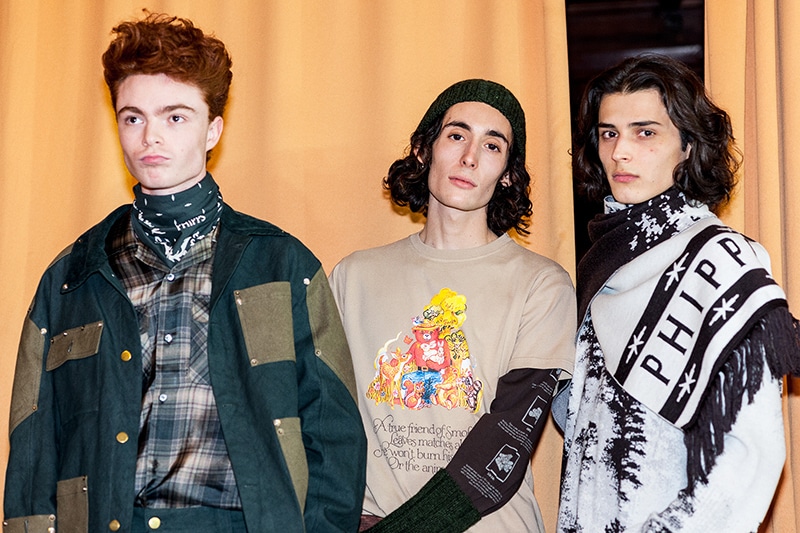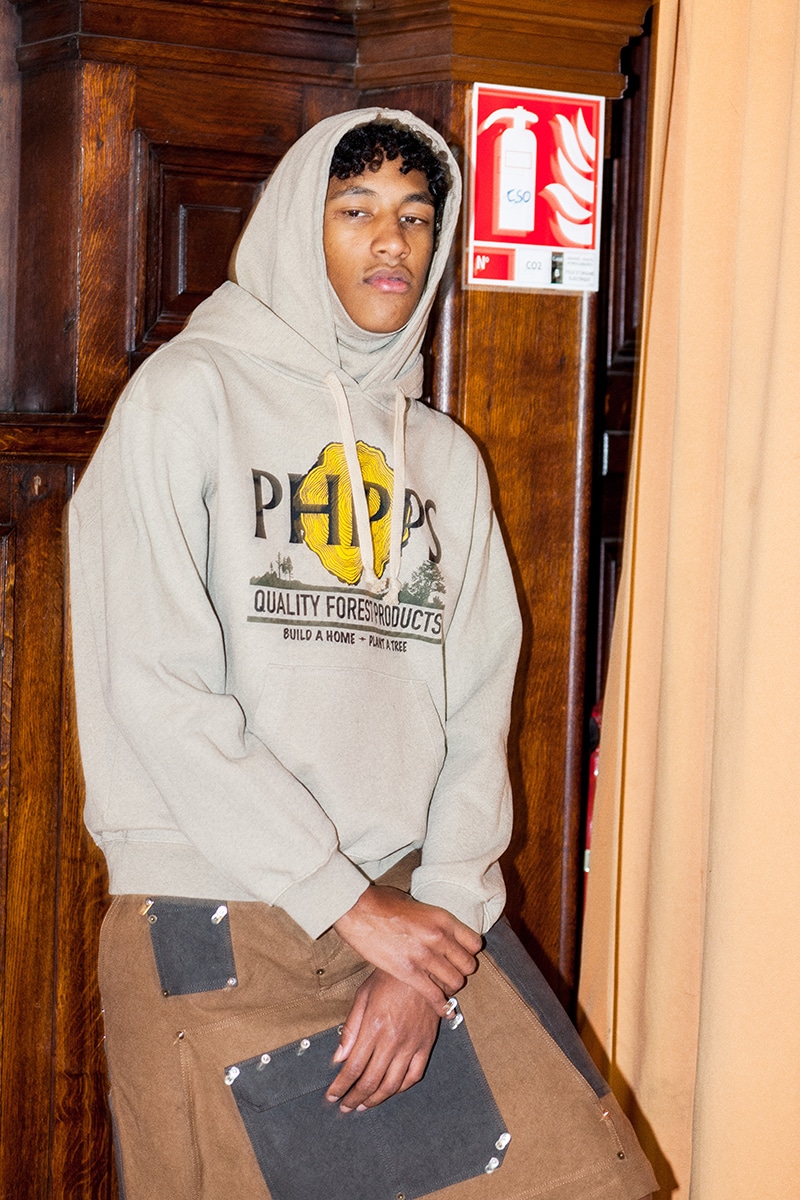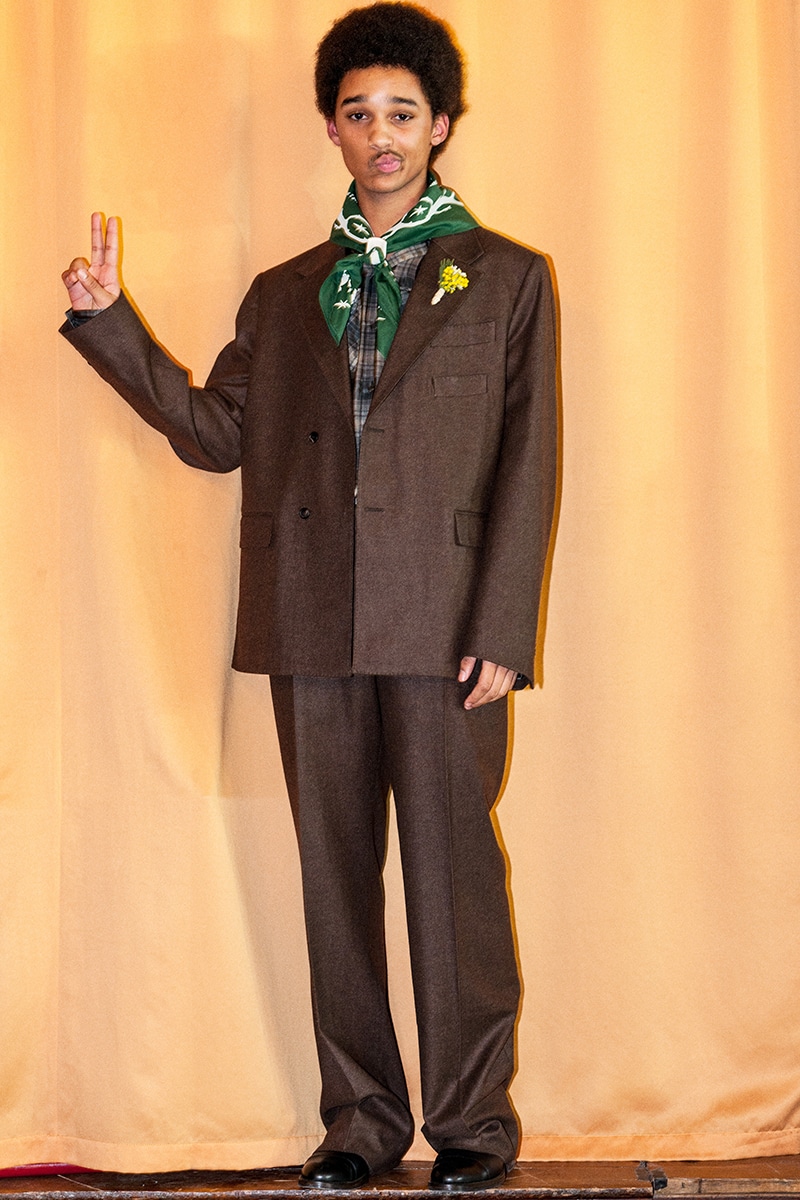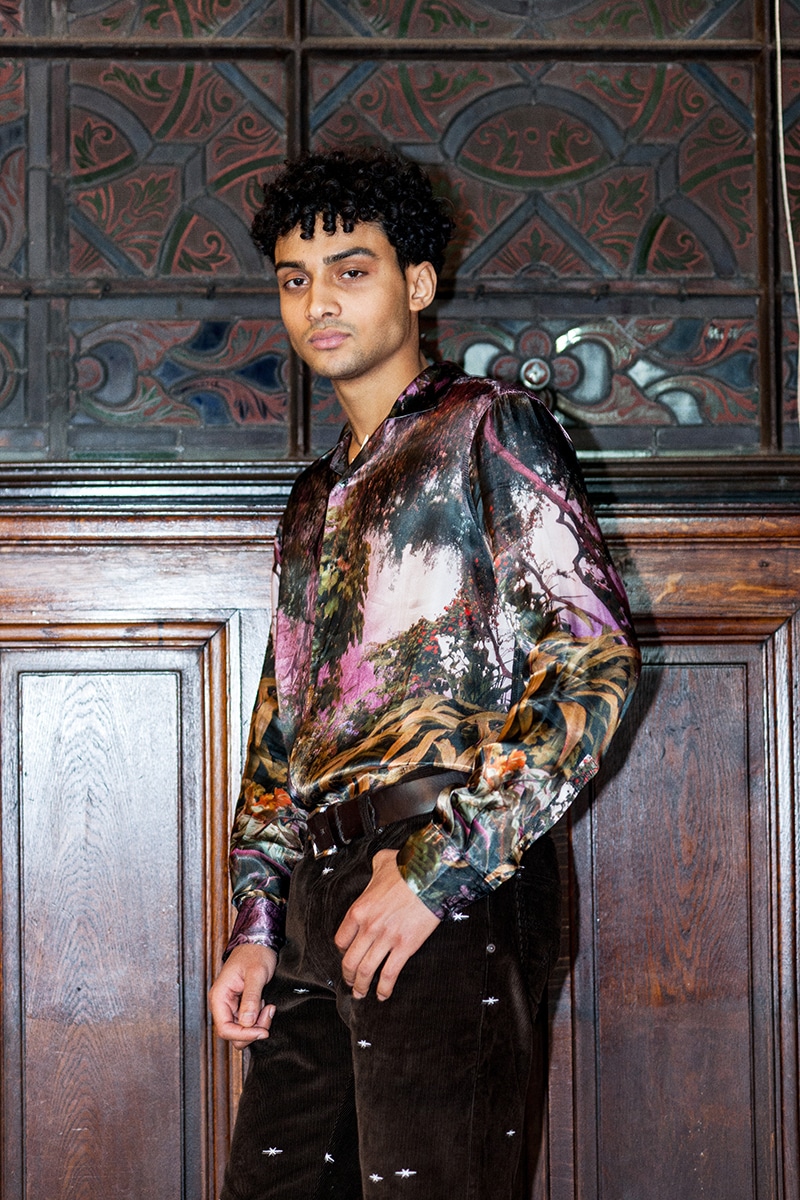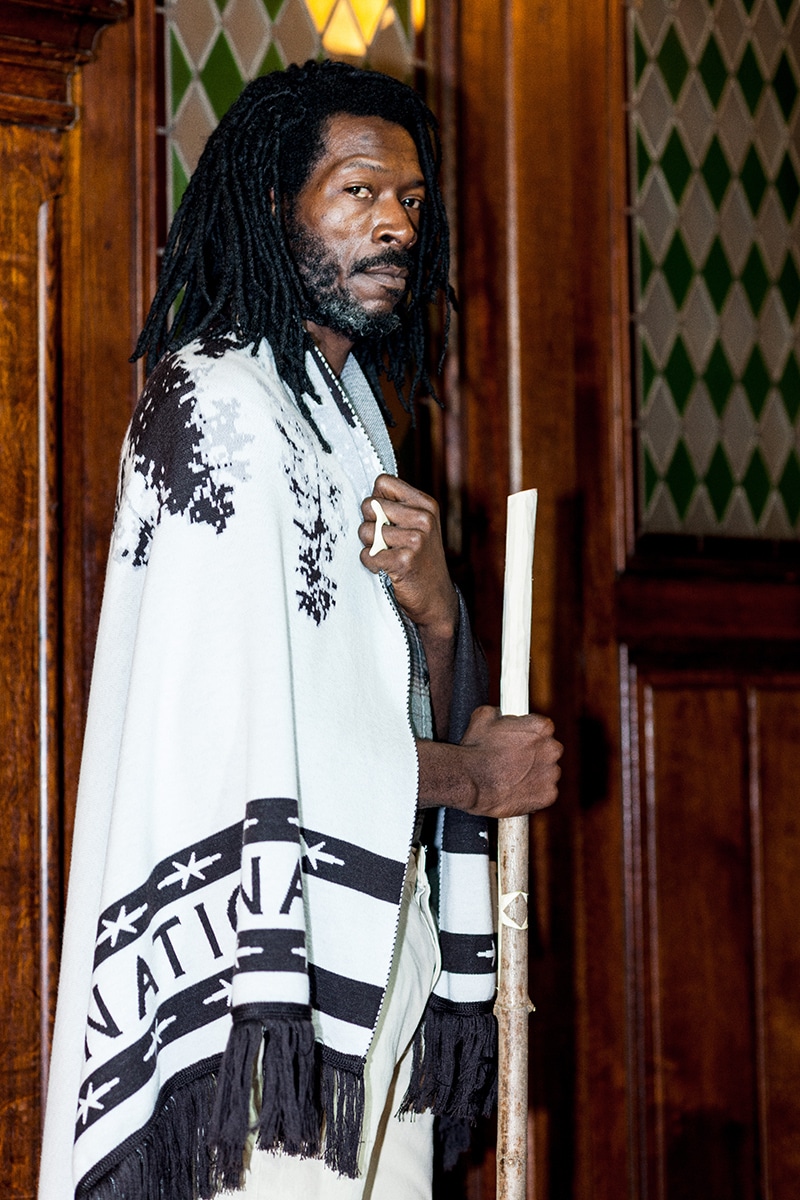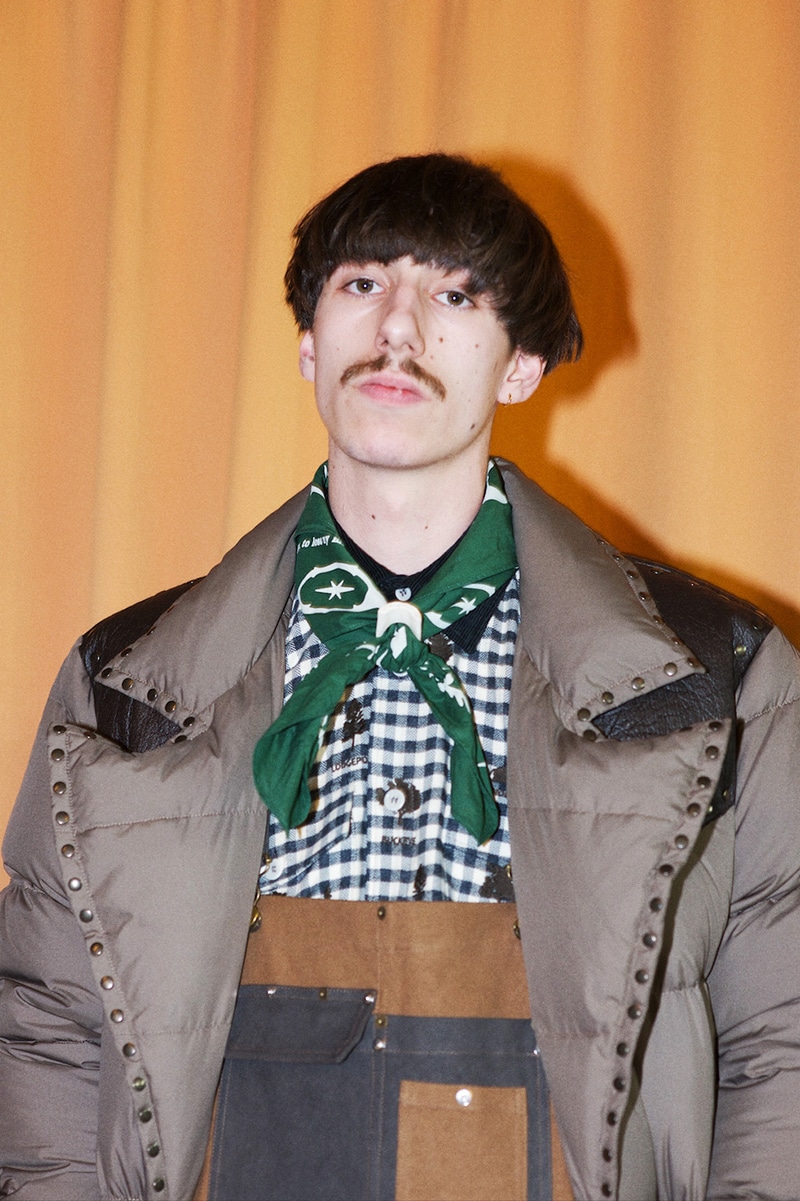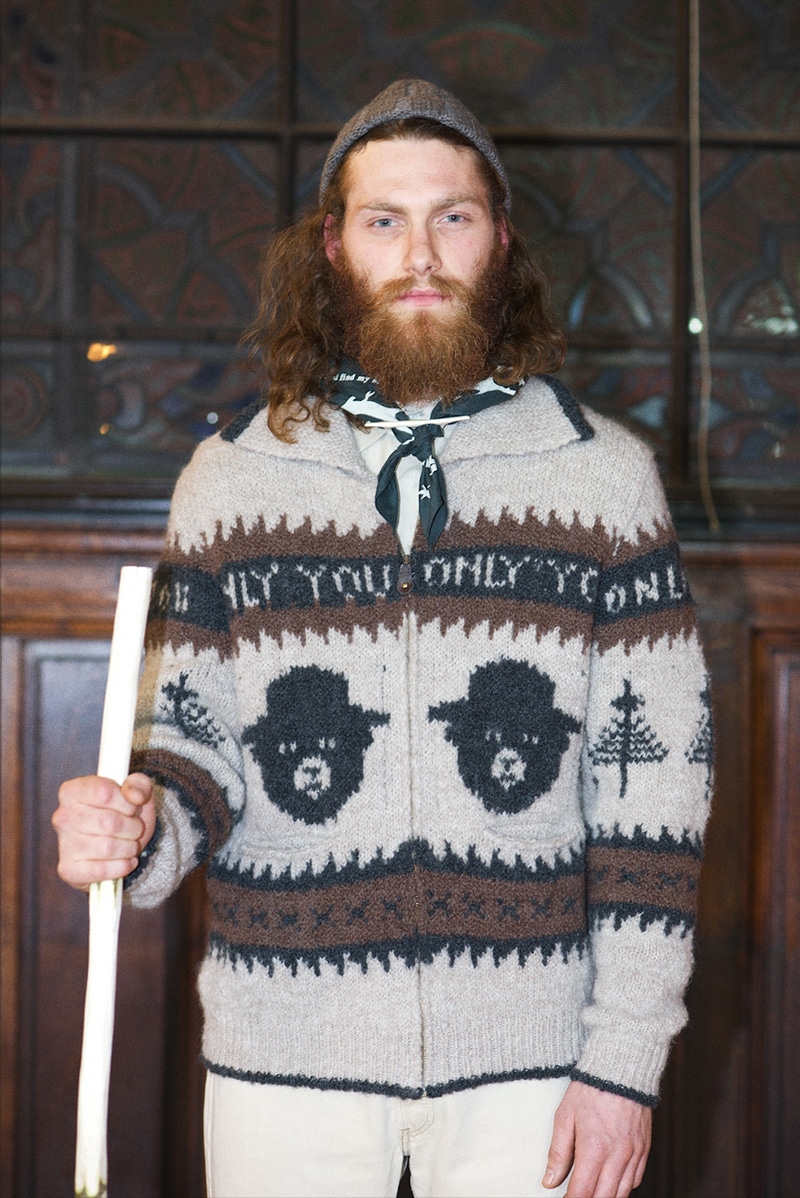 Spencer Phipps presented his Fall/Winter 2020 collection for his namesake label PHIPPS during Paris Fashion Week. Lover of the great outdoors and workwear, this season takes a turn for forest conversation with "Treehugger: Tales of the Forest". With forest fires in recent ravaging woodlands from California to Greece and now Down Under, it was more than a reminder of the mystic energy and properties in tree. If you have never hugged a tree before, definitely put it on your bucket list. My personal favorite is a nice fat Douglas Fir, slightly damp in the morning.
References scattered from park ranger (my personal heroes growing up) to Celtic druids, exploring the quest for "diverse representations of masculinity in our certain future". In a world where Mickey Mouse and Pikachu reign in fashion, it was quite nice to have a break from commercial pop culture characters which don't need any more promotion, opting instead to bring nostalgia with a message in the iconic Smokey Bear found throughout the collection (and has the brand's commitment to preventing forest fires, a percentage of all PHIPPS Smokey Bear items will be donated to the USDA Forest Service). For anyone unfamiliar with Smokey, just remember: Only You Can Start Forest Fires. Which today we must consider that it can be caused even by our urban living and everyday decisions.
This season also saw recycled feather down pieces, prints by Swedish photographer Linda Westin, on-trend stud-lined denim and jumbo corduroy. In many ways, the collection can come across as very Americana, but it could also be part of the dream.
Photos by Louise Reinke in exclusive for Fucking Young!