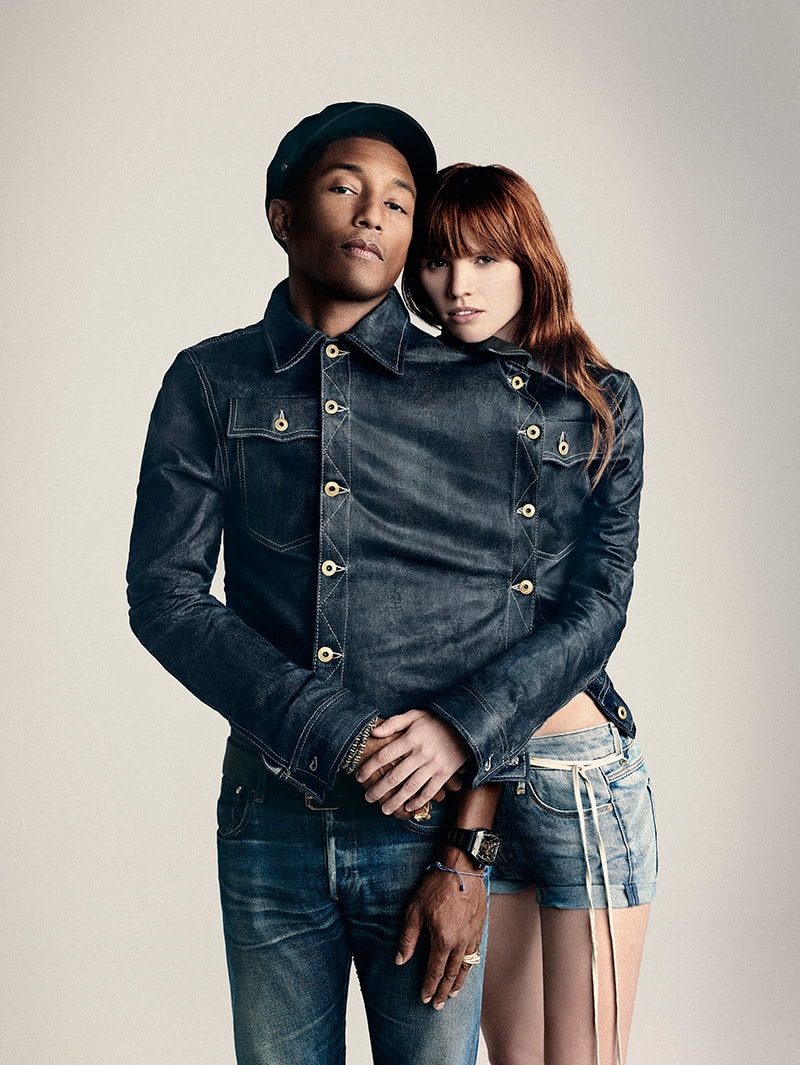 G-Star RAW and Pharrell Williams have announced a strategic partnership in which Pharrell Williams will be co-owner of the jeans brand and is set to be immersed in the company on many creative levels, from collections, to advertising and business strategy.
This partnership comes after two years of collaboration between G-Star and Pharrell Williams' company Bionic Yarn on RAW for the Oceans, transforming recycled ocean plastic into denim. With established compatibilities in design ethos and creativity, Pharrell's involvement with G-Star emerged to be natural fit, both being recognized for a shared pursuit of innovation.
G-Star and Pharrell Williams share an aesthetic that is raw, pure, innovative and identified by the continuous search for the unexpected.
"G-Star is an independently minded and forward thinking company. I believe they will be the definitive jeans brand of the 21st century. I am looking forward to be part of that mission and to co-create G-Star's future." – said Pharrell Williams
Being the originator of forward thinking design concepts such as 3D denim, mass market craftsmanship and shaking up the industry with progressive endeavors such as their collaboration with acclaimed industrial designer Marc Newson, furniture line Prouvé RAW Office, and partnership with world chess champion Magnus Carlsen; G-Star foresees that the partnership with Pharrell will stretch expectations with something unexpected and suitably raw.
"In working with Pharrell Williams we wish to continue to innovate by allowing Pharrell to push the boundaries even further across all aspects of our business from creating new product ideas and new visions on sustainability to creating new brand experiences. We're genuinely excited to welcome Pharrell into the G-Star mission in order to reimagine the future of denim together." – said Thecla Schaeffer, CMO G-Star RAW
G-Star will expand and continue its partnership with Bionic Yarn. With Pharrell as new co-owner, G-Star's sustainability initiatives will remain a core focus to innovate the future of jeans.