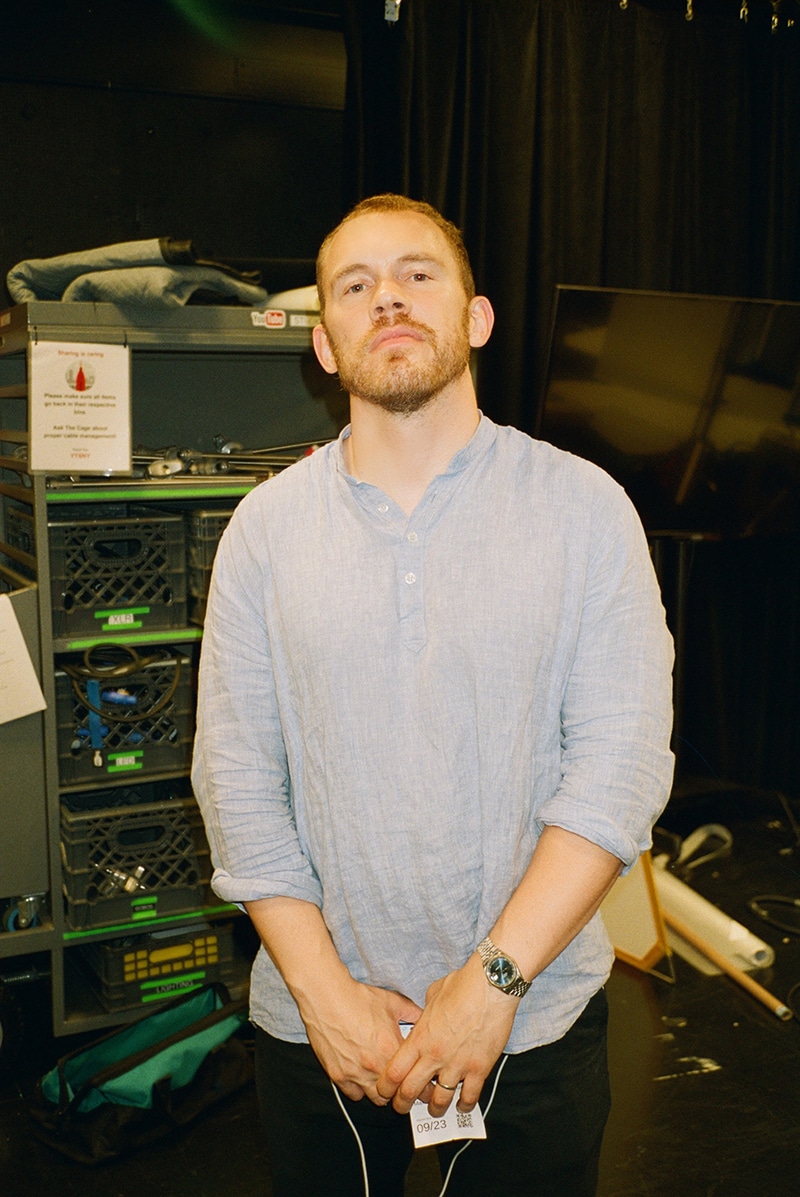 Have you met Alec Maxwell? It's about time you did. Director, Editor and British Vogue's Digital Creative Director-at-Large, he blurs the boundaries between fashion, video content, and commerce. Maxwell's insta-savvy Kloss Films platform have a shrewd signature for shooting the globe's most coveted faces, in refreshing candour from pioneering perspectives. From his Webby Award-winning "I Am An Immigrant" to capturing Lizzo for her iconic British Vogue cover, Maxwell is in full capture mode. During a recent interview with him at his West London studio, it was clear how he stirs such frankness in his subjects: Maxwell is dynamic, active and forever in action. His passion is infectious. Therefore, we caught up and dissected beauty and fashion.
Beauty. Beautiful. Perfection. Perfectionism. What's your take on those phrases? 
I feel like beauty is very different from perfection. Everybody has beauty, but nobody is perfect. I believe that to capture somebody's beauty is to capture them how they are and how they feel comfortable in themselves. That's what I always strive for.
How much do you feel that society and the collective have been defined by the perfectionism-phenomenon?
There's a huge culture of trying to achieve perfectionism, some of it comes from the fashion industry, some of it comes from celebrity culture. However, it's definitely not what I'm expecting from a talent. I push for perfection in what I do myself, but I don't expect to work with people who are visually perfect. The perfection for me comes from how I calibrate myself to realize a project, to capture it, and edit it; but that's the only perfection I'm aiming for. 
From a personal, ethical and creative perspective, could beauty and the "idealization" factor still be categorized, or do you believe there's been a shift in modern customs? 
Beauty or idealization have always existed and will always exist. There's definitely been a shift in what's considered beautiful commercially. All types of beauty are becoming one industry, whereas before it was more separate communities considering different things beautiful. 
How have you seen social media develop your path? 
I got into video prior to being on Instagram and then my work became so much about online content and social media content that I embraced it. It affected my work as a lot of people who watched my videos have watched through Instagram, and a lot of clients saw my work through the platform. Additionally, casting, for example, used to be a completely different process where agencies would have been the only gate to models. Instagram culture means we can see everybody at all times, access them, and communicate with them. However, I have felt burnt out by social media too, there are times when I spend less time on it. But I always come back feeling like it's part of my job.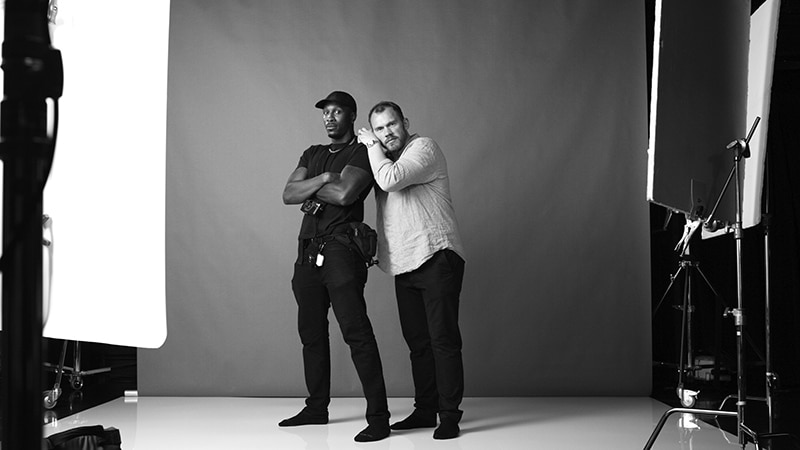 Do you feel like social media has caused a major implementation in the quest towards perfectionism?
Yes and no. I think it's opened up a more inclusive mindset, in the sense that you can be beautiful and admired even if you're not what's considered perfect. On Instagram, there are different kinds of people who have a huge following. In some ways, Instagram has shown that beauty can be different types of things. Perfection seems limited. 
And now tell me, are you all-in for the modern like-hype?
I know there's this conversation about Instagram taking away likes. I have a private account where I test things before sending it to a client. On that account, the likes have gone already but not on my Kloss Films one. For me, I don't think it's fair of Instagram to do that, because we've all invested so much time, become addicted and it kind of feels that they've abruptly changed the rules. You can still see the number of followers or the number of comments, so I don't think it's erased the pressure of like-hype really because then we start counting the remaining parts of Instagram. If you want to remove everything that puts a rank to somebody's profile that's different. I don't know if social media can survive that however, it would be the equivalent of alcohol-free beer. 
Tell us about 2020 and your recent work. Working with models, actors, princesses and much more, you must be prone to breathe all sorts of energy whilst on set. What's the most insecure yet sensitive thing you've heard someone say regarding beauty, aesthetics, and appearances? 
Everybody has insecurities but I haven't heard any major negativity on set. As a director, I've learned that what matters is that people feel comfortable: the crew, the talent, all the creatives. I don't create an unnecessary atmosphere of stress, I try to come in with a calming approach because I don't think anyone feels beautiful in front of a crew and camera if it's all about stress on the set. As for my recent work, lots of projects with British Vogue coming out soon and I'm excited to continue working with RAMBERT.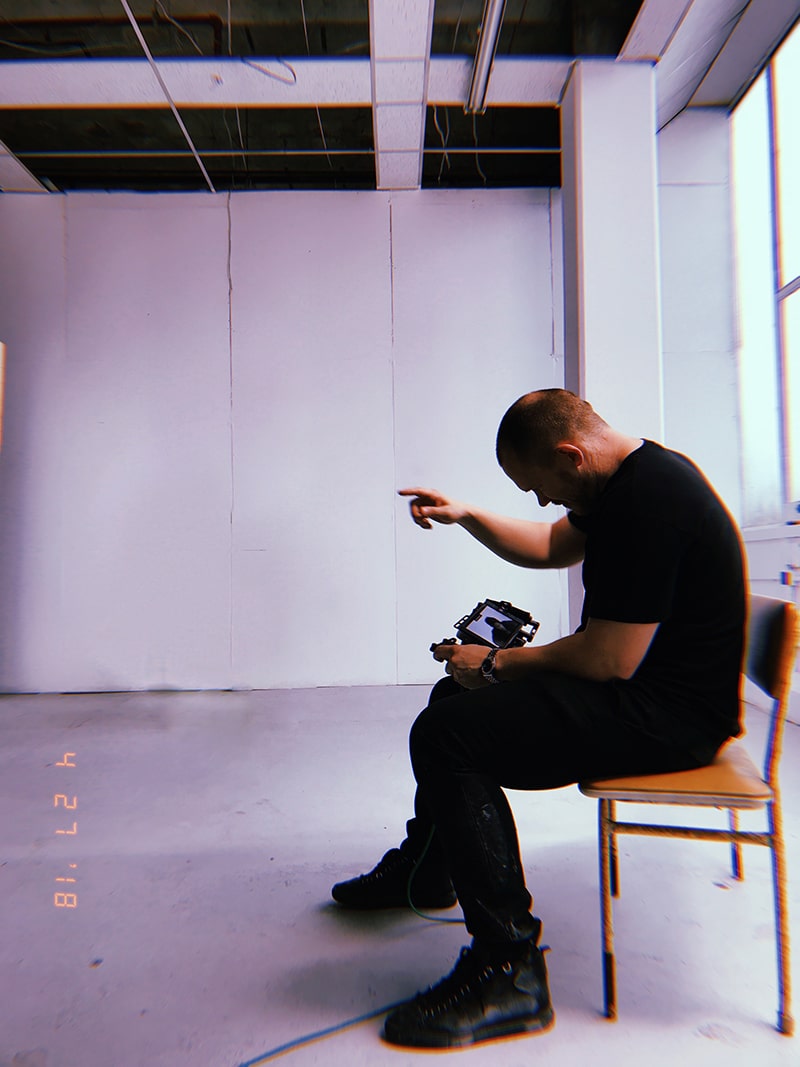 Let's touch on the notion of "ideal" ideal of beauty in present times: could you elaborate on the relevance of such in relation to your practice?
In my practice, there is no ideal beauty. Your beauty is who you are and how you feel comfortable, and how you look after yourself physically and mentally, to radiate when you're in front of a camera. I see this huge culture of trying to achieve a visual that's coming from a Kardashian, and I think for a big group of the population and in many places across the world, they're affected by this idea of beauty. I see so many girls with applied surgery, and this ideal of beauty to me says you're trapped in a trend. It doesn't shout beauty to me. You don't have the courage to see your own beauty. 
"I see this huge culture of trying to achieve a visual that's coming from a Kardashian, and I think for a big group of the population and in many places across the world, they're affected by this idea of beauty. I see so many girls with applied surgery, and this ideal of beauty to me says you're trapped in a trend. It doesn't shout beauty to me. You don't have the courage to see your own beauty."
Gritty is the new pretty, do you agree? 
No–gritty is gritty and pretty is pretty. And they're both valid. 
Weird and beautiful. Pause or skip?
Weird has always been beautiful, especially with models. 
The modern media landscape: a pull of integrity or corruption?
Fashion has always blurred the line of integrity and deception. There's a whole side of beauty that's a little deceptive. There is a pressure to be clicked on, to be viewed, so the language used here can be deceptive to spark an interest. 
How do you come across real beauty?
By walking outside, at the bus stop, friends, people queueing to grab a sandwich, scrolling on Instagram.
Fashion is supposedly equal to nowness: fresh vibes, fresh moments, fresh everything. As your work melds art, fashion, video-making, do you cope well with the swiftness of it all?
I'm usually planning three weeks ahead. Consequently, my focus is pretty present (work-related). That feels swift. If I encounter a talent or a situation, I feel like I can capture or explain, I'll then try to push for it or make it happen straight away. 
In your opinion, how purposeful is beauty in fashion?
It's an essential part of fashion because fashion has an element of desirability to it. But right now, the conversation of beauty is much bigger than what a person's face and/or body looks like. In fashion, especially in present times, there has to be a level of consciousness, and there has to be a level of humanity. Beauty alone isn't enough in fashion anymore. Years ago, we didn't need to know the personality, lifestyle, cause of the person, now we do. We need to feel invested in what we find beautiful.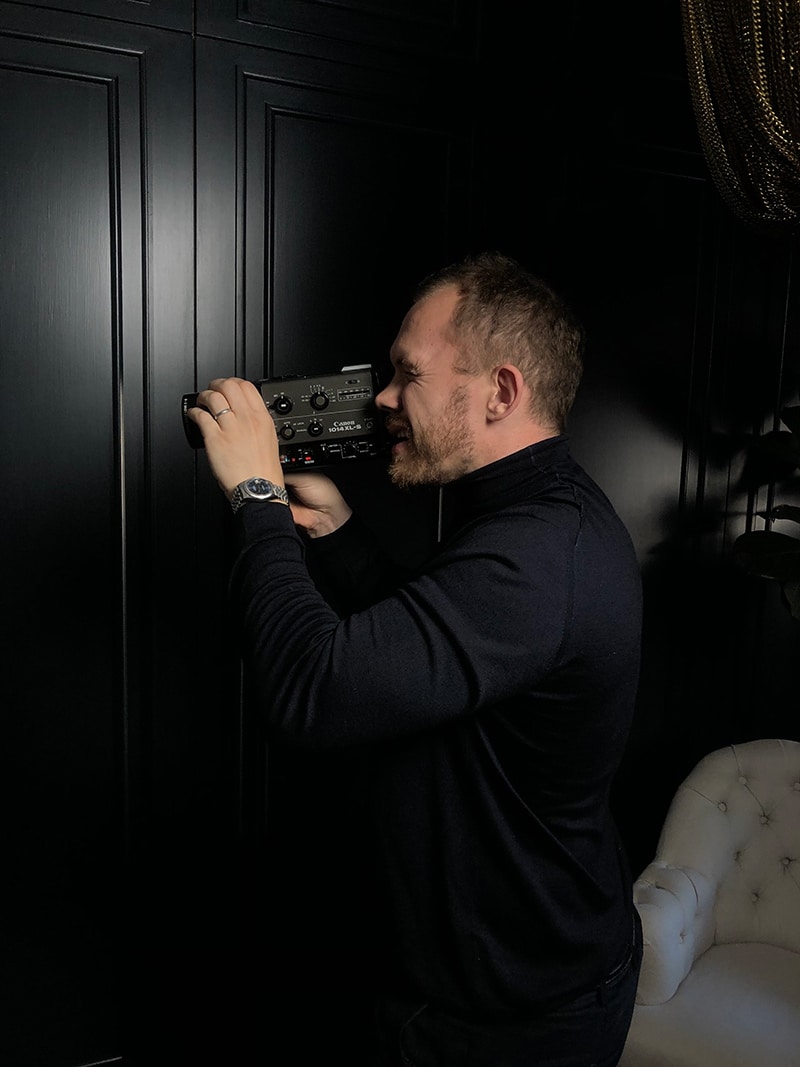 What's your take on the color of beauty? Do you feel we've capitalized on a dogma, when race is concerned?
It's unfeasible to deny that the beauty industry was pretty rigid and fixed on one idea of beauty in the past. And now there is a conversation of who deserves to see themselves represented. 
Lastly, how do you envision the future of fashion and beauty? 
It's an industry of change, it always has been, and our role is innovation. I think, right now, with conversations that are happening in fashion and beauty, they're leading to a change in the structure of the way that things work. Moving forward, there will be a new foundation for what is acceptable and what is required from the industry. Guidelines, alliances, panels, issues, and causes are here to stay within Fashion and Beauty. We will find new way to translate with new mediums. There will be groundbreaking deals with sustainability, environment, what we should really consume and on. Fashion will move forward, and the conscience of our industry has never been as important as it is now.