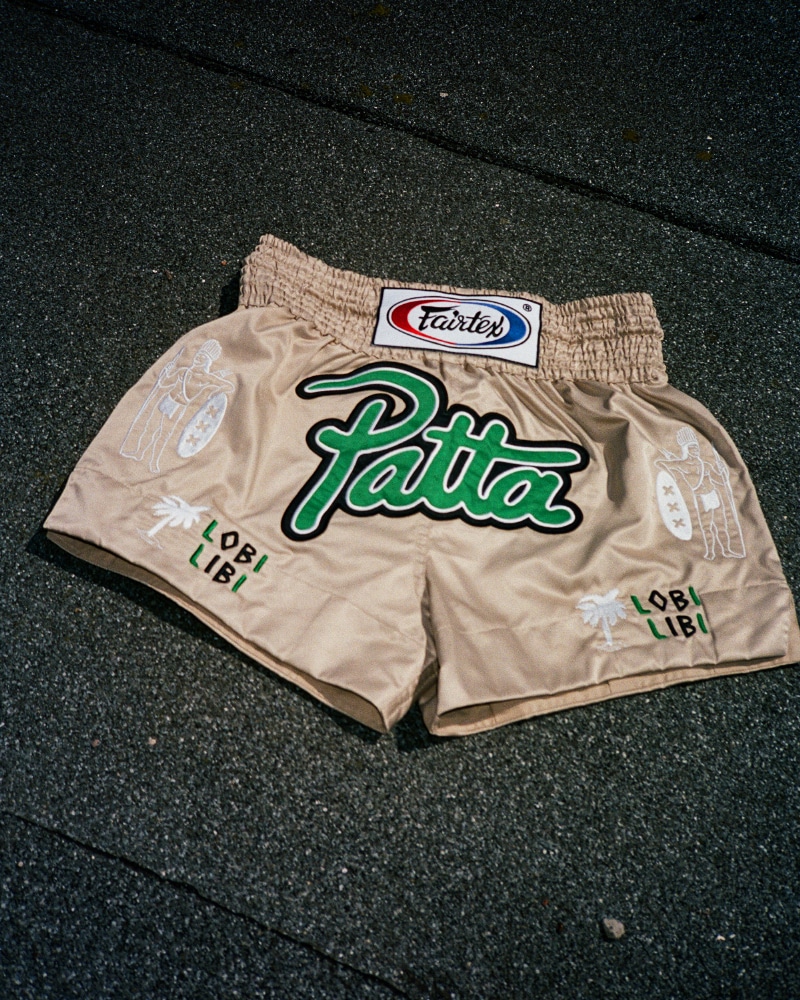 The latest collaboration between Patta and Fairtex isn't just about kickboxing; it's a fusion of shared passion, diverse cultures, and universal values.
This new rendition of the Patta x Fairtex Muay Thai Shorts is a nod to their roots. Drawing inspiration from their Surinamese heritage, the shorts proudly showcase indigenous artwork, including a symbol from Surinam's heraldry. The design also features three St. Andrew's Cross details, a reference to Amsterdam, the city Patta calls home. A Palm Tree embellishment carries the message "Lobi Libi," translating to "Love Life" in Sranan Tongo.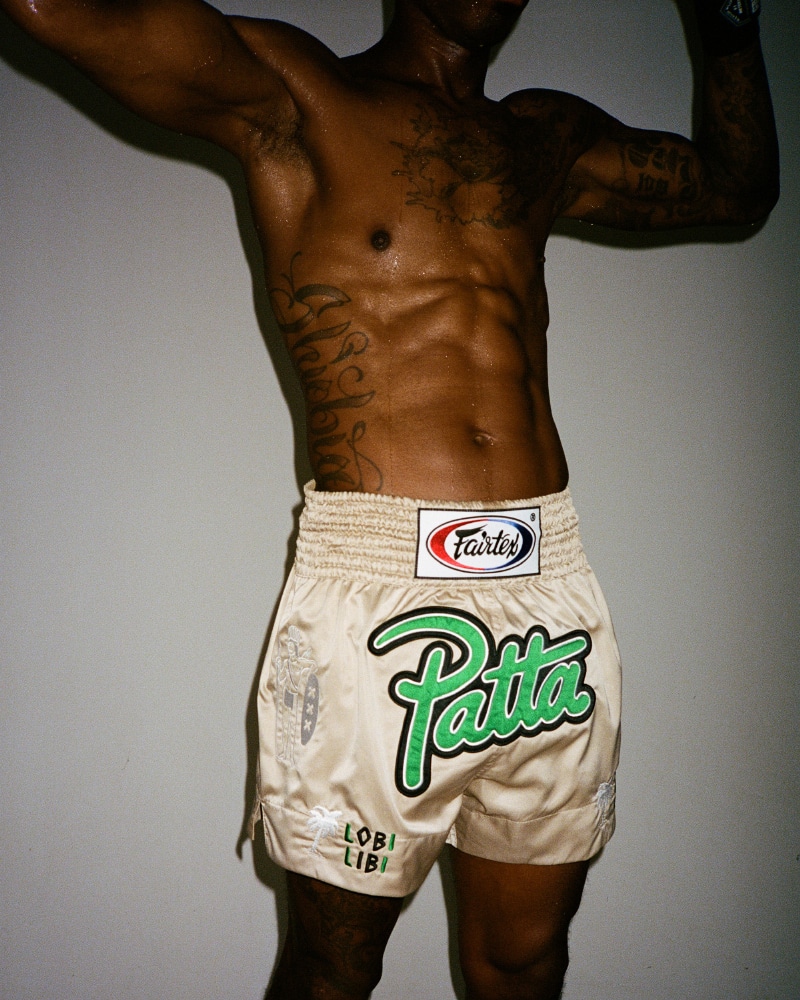 Fairtex, a Thai brand deeply rooted in its homeland, consistently produces sturdy and comfortable boxing shorts suitable for daily wear. These shorts, crafted from 100% Micro Satin fabric, bear the Patta and Fairtex logos in central stitching. The shorts come in a striking Gold colorway with contrasting embroidery for a fresh take on kickboxing attire. The iconic 8 rows of stitching and high-quality piping ensure durability, while the classic cut guarantees freedom of movement and breathability.
Ver esta publicación en Instagram
Mark your calendars: The Patta x Fairtex Muay Thai Shorts drop on Friday, August 25th, at 13:00 CEST. They'll be available on patta.nl, patta.co, the Patta mobile app, and in-store at Patta Amsterdam, Patta London, and Patta Milan.