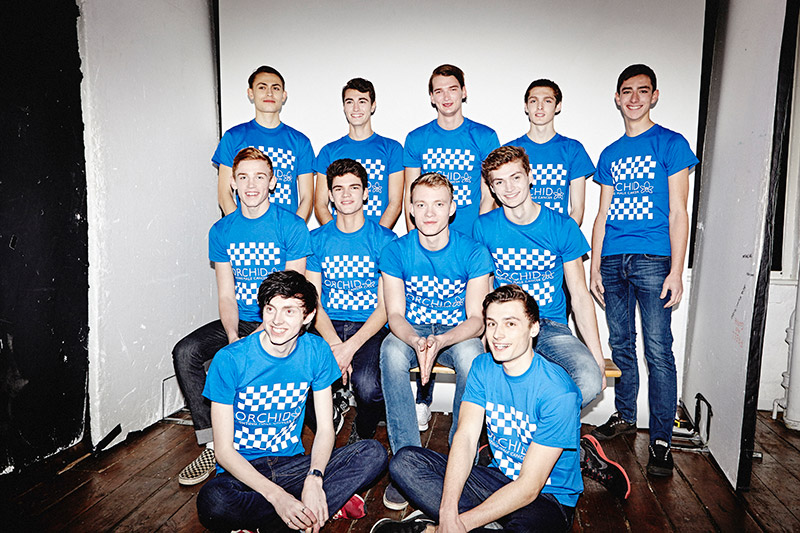 To coincide with London Collections: Men for Fall/Winter 2015, SUPA Model Management has teamed up with the Orchid Cancer Appeal and menswear brand Energie to help raise money for the charity, with SUPA Model Management donating £2.00 from every show booked to the cause. With charitable ethos, SUPA Model management strives to make humanitarian and environmental causes a natural part of it's every move, creating crossover relevance within the fashion industry. With this in mind, pairing up with the Orchid Cancer Appeal was the ideal partner to support this season, as Orchid is recognised as the UK's leading charity dedicated to all three male specific cancers.
"Male cancer, in particular, testicular, can affect men as young as 15 years old and we all at SUPA feel passionately about raising awareness and supporting this cause. SUPA model management represents over 100 male models which is why we felt it was appropriate to support a male specific charity and with it being launched to coincide with the London Men's Collections. A charity partnership over Fashion Week is a first for SUPA but something we will continue for the future. It's been a pleasure to work alongside Orchid and Energie for this worthy collaboration". – said Charles Clark, Director of the Men's Board.
SUPA's new faces mens division has produced a campaign of images that have been taken to promote the initiative. The models have been shot in Energie denim, who are also supporting The Orchid Cancer Appeal. Along with SUPA's donation throughout the show season, Energie will be donating £2 from every pair of jeans sold throughout the London Men's Collection dates, so from the 9th of January until the 12th.
"Like SUPA, Energie believes in the great cause Orchid works for and with this campaign hopes to help them raise awareness so that they can do more activities alongside their current ones such as organising educational campaigns and their ongoing world-class research programme. It's such a great partnership to be part of and working with SUPA together for a great charity like Orchid is such an honour for us." – said Nikki Farnan Retail Buyer/Merchandiser, Energie
The SUPA blog and social media platforms will be promoting the cause throughout the London Collections, with the SUPA models also getting on board to actively promote the charity.
"We are absolutely thrilled that Supa Model Management and Energie have chosen to support Orchid during the London Collections: Men's fashion week. Over 43,000 men are diagnosed every year in the UK with testicular, prostate and penile cancer and cases are on the increase. The partnership will provide a huge boost for our vital work raising funds and awareness across the UK and we are very grateful to everyone at Supa Model Management and Energie for making this possible". – said Rebecca Porta, Chief Executive at the Orchid Cancer Appeal
Those wishing to donate can also visit www.justgiving.com/SupaforOrchid or for more information on the charity please visit: www.orchid-cancer.org.uk