British Nigerian actor Emmanuel Imani is the fast-rising star who caught our attention with Prime's series Riches which dropped last month to critical and fan claim. This year, he will return to the second season of Amazon Prime's hugely popular WHEEL OF TIME. While Emmanuel has been set to make a jump to Hollywood, he has made a jump behind the camera working on a piece on Afro-Queer culture. Blending the worlds of the Lagos gays and that of the British diaspora it takes an in-depth look at the cause and effects of homophobic attacks. In an exclusive interview and shoot by JC Verona, we got to get to know this versatile actor who is clearly playful on and off camera.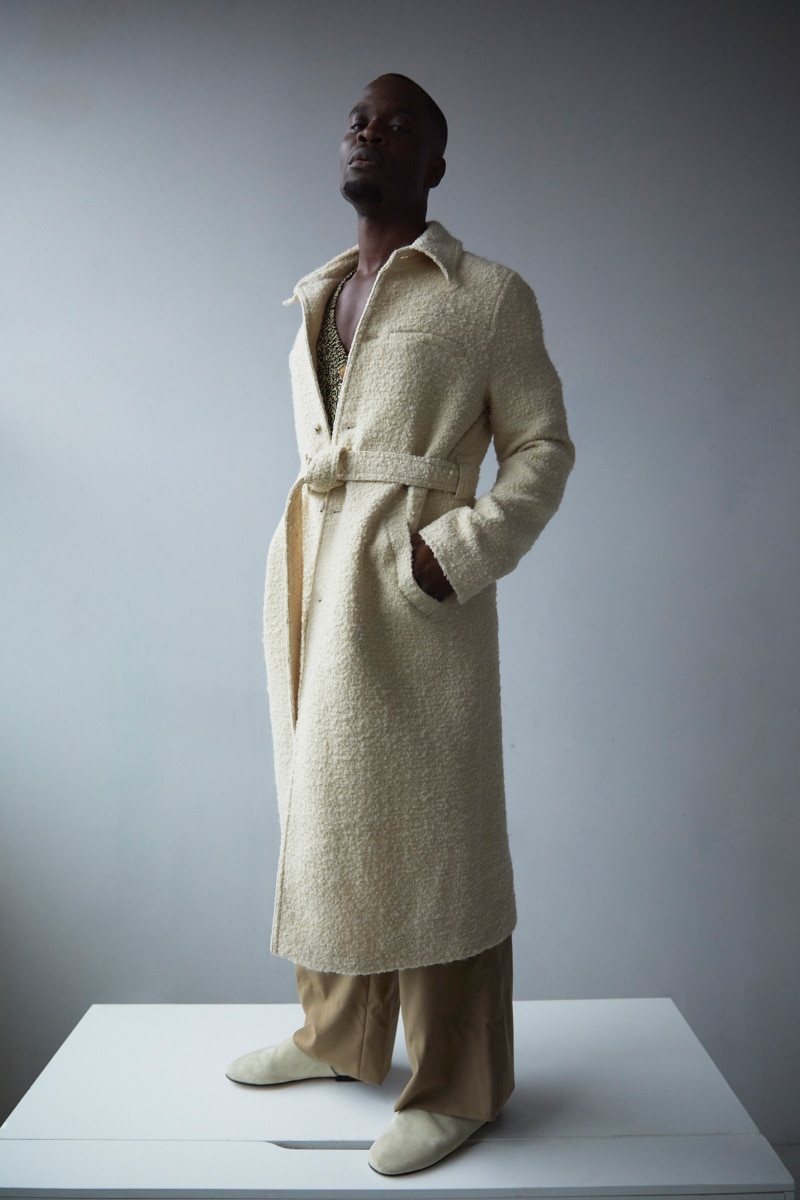 Let's start at the beginning. Where did you grow up and when did you first find acting?
I was born and bred in South London – the best part of London! Camberwell to be exact. Acting found me more like! I was about 7 or 8 when I was convinced to do my first play. My then-primary teacher, Miss Cassidy wanted me to put all my excessive energy and confidence to good use! I played King Herod in the school nativity play. And I slayed it as the villain! HA!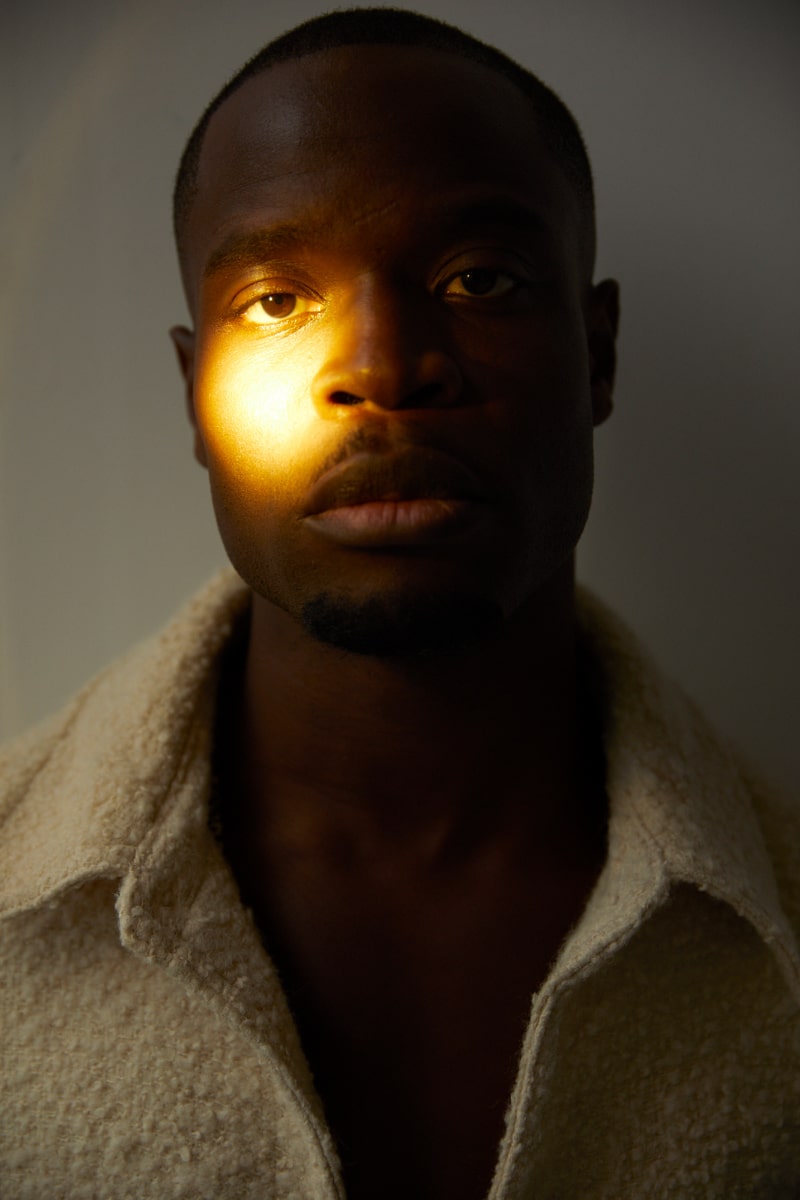 Do you remember your first audition?
Yes!!! I certainly remember my first audition. Like so many at the time, it was conducted in a cute office near Oxford street. A popular drinks brand in Nigeria La Casera (apple) needed a lead male for their next commercial. The usual commercial experience: I was given a number, waited for about 40 minutes and I was out before I could get the entire tagline out "I love this drink!". I did have a lot of fun though because, for the first time in the UK, I was shown some real value in my culture. I was shown that being Nigerian anywhere in the world – could and would prove lucrative!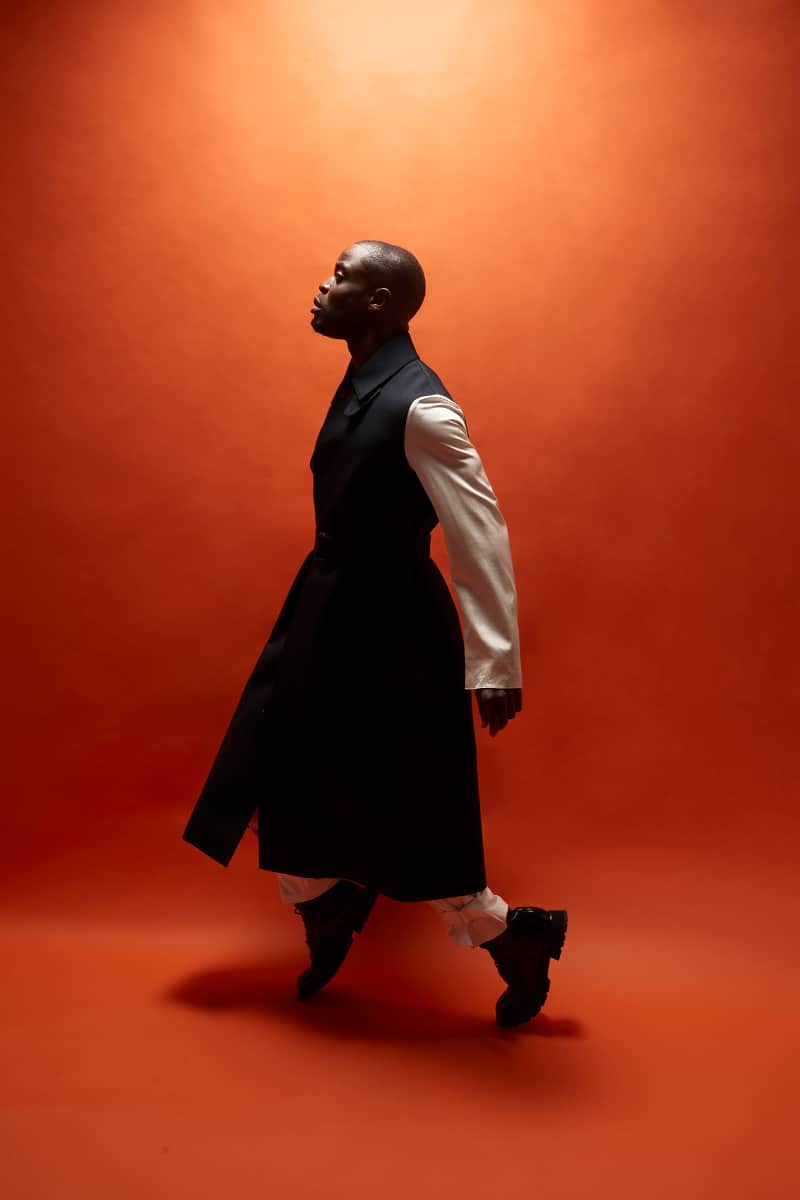 Did you get nervous?
Nervous? Me? Never! HA! To be completely honest, nerves came much later in my career. When I first began to act professionally, my family supported it only because it was a side hustle. I used the extra cash to pay for clothes for college, school trips, school lunches, etc. The nerves came when I realized it was a viable career and I could use the money to change my life and that of my family. I grew up real quick and the nerves ensued!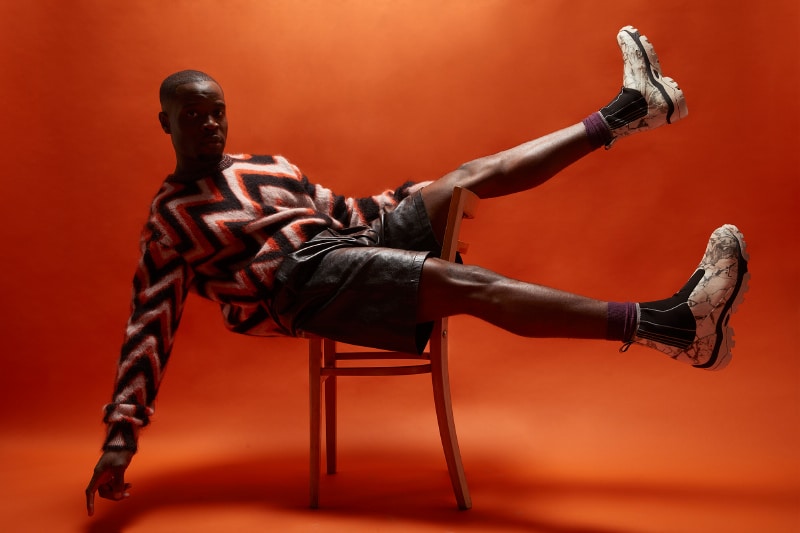 Tell me about your first on-screen experience. 
Jack Ryan Shadow Recruit! Directed by Kenneth Branagh. My first big screen experience. I remember it like it was yesterday! I played an American Soldier Omar opposite Chris Pine. It was then that I got to really put my favorite American accent to the test! I grew up watching American sitcoms: The Parkers, One on One, Sister Sister, Kenan and Kel, etc. I grew up watching these because I saw people who looked like me – British television was and still is notorious for not giving a vast spectrum of representation for non-Caucasian culture. I watched these beautiful black Americans, absorbed the American energy, the accents, and when it came time to shoot Jack Ryan – I was so thrilled to pay homage to the culture that I felt had a hand in raising me.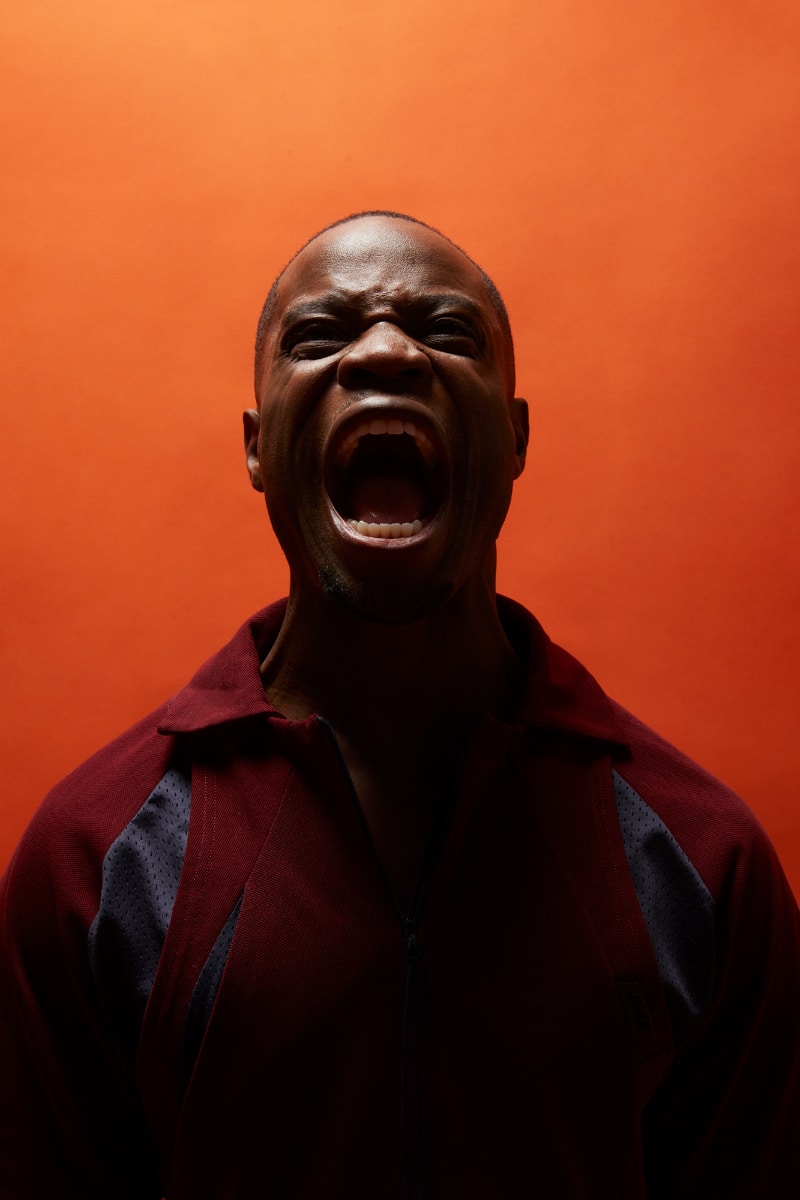 You recently wrapped filming your first short DEMONS, a piece of Afro-Queer culture, which he wrote, produced, and directed. Can you tell us some more about it?
Demons! My first and truest love! Demons is a subversive revenge thriller that I wrote about the homophobic attacks in Nigeria. The UK has many issues, many! But one thing I can proudly say is, as a queer black man, I feel relatively safe. Now that isn't the case for many queer people in Nigeria or Africa as a whole. There's a major human rights issue going on in Nigeria. Demons is my attempt to spotlight these issues and spark several conversations. I have no intention to dominate the conversation or save anybody because I'm not sure I can save myself even. But what I can do is raise awareness and ask questions, start conversations and pass the mic onto the people who need/desire to speak.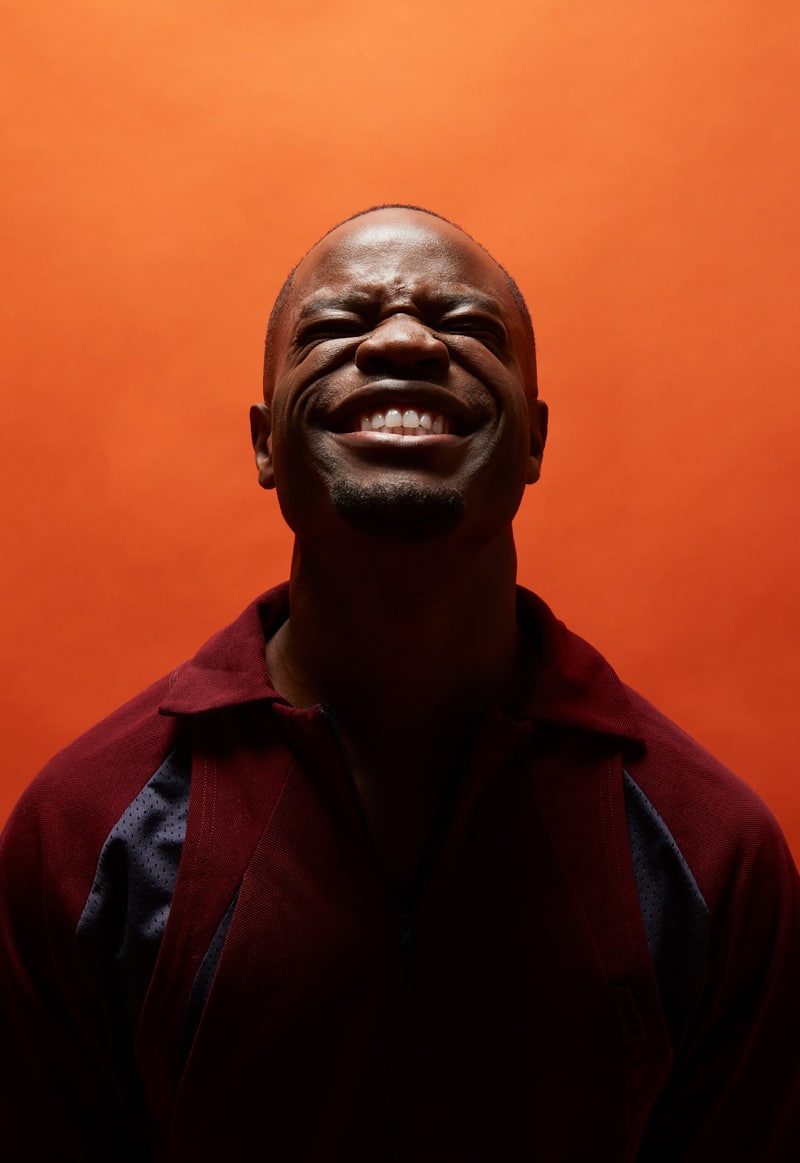 What inspired you to get behind the camera?
I wanted to see a different representation of queerness – not the usual "cute twinky white guy", but queerness from a lense I was more familiar with. So I decided to write and produce this piece. I had no intention of directing it, but when myself and my co-producer Byron McNally couldn't find an available queer black director in the UK – I had to step up to the plate. Hugo Blick, who directed me on Black Earth Rising, gave me some kind words and essentially mentored me throughout the early stages. I felt empowered enough to take myself, my amazing actors and my fearless DOP to Lagos to shoot this human rights film.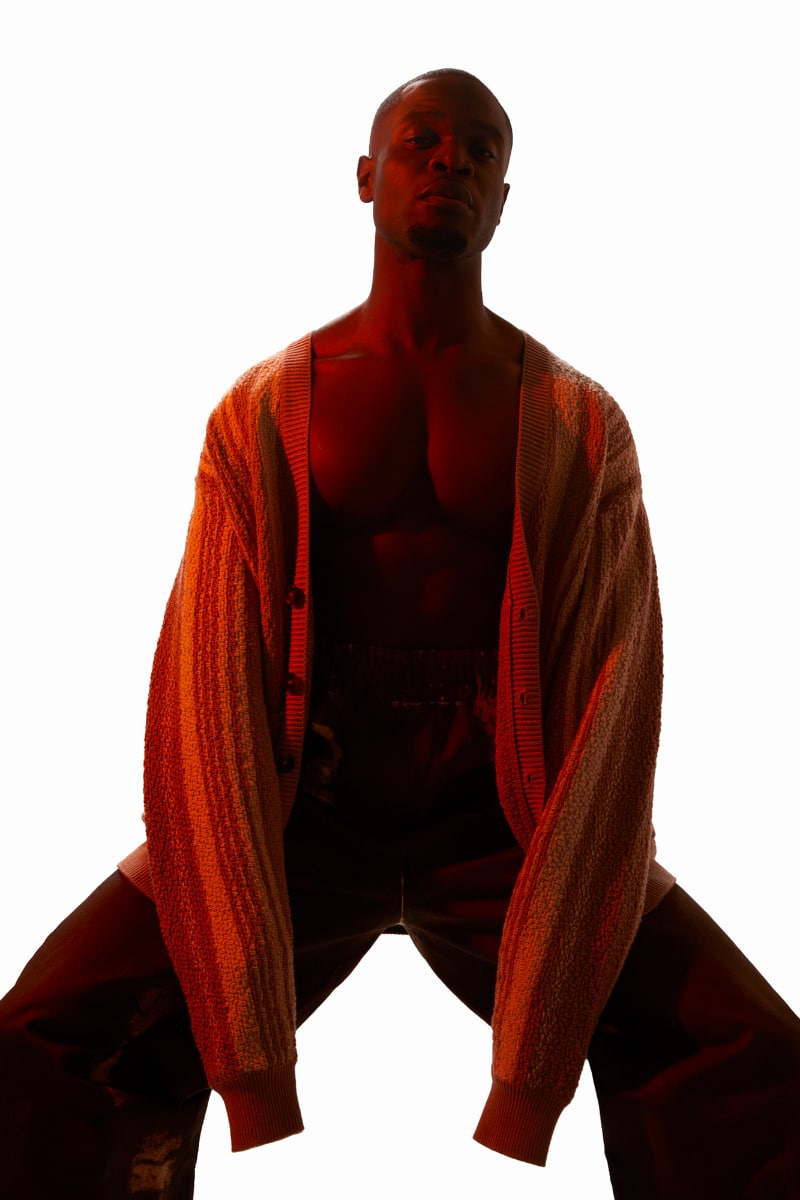 What role did music play in DEMONS?
Music is life. Life is music. I love music and I understand how nuanced it can be, especially when African cultures are at play. I contacted my superstar Artist/Producer friend Shae Jacobs and basically called in every favor to ensure he produced the soundtrack for Demons. Honestly, he's incredibly busy getting his hit songs into shows like Harlem, but he put some time aside for me and he's created some beautiful pieces that really manipulate and stir the atmosphere of the film. www.demonsthefilm.com/more – he did the music in the trailer. I wanted it to feel Yoruba and dangerous – I feel like he nailed it, what do y'all think? HA!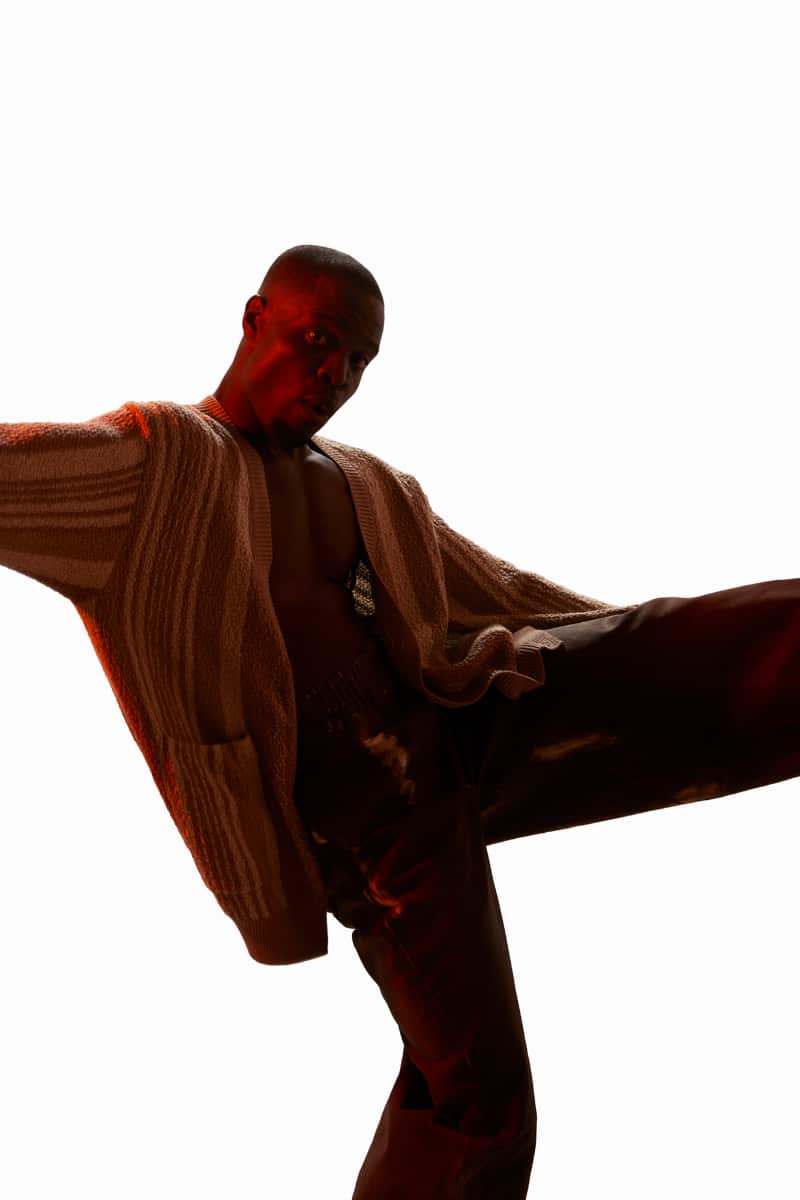 You also star as one of the leads in RICHES (ITV/Amazon Prime), a new family drama by Abby Ajayi being dubbed as "Succession, but black and British". What attracted you to the story and the role as Simon?
Firstly Abby's writing is phenomenal. I was so fortunate to get all 6 episodes quite early and I was in love with this depiction of London. Finally, London is depicted as the cultural melting pot it is, with Black people at the center of it. They're rich, sexy, intelligent, naughty – multilayered and 4-dimensional. There might be a rule book about writing black characters, it probably calls us monoliths or something, but Abby threw that book right out of the window and wrote us as we are – complex! Simon is indeed complex. He's successful, funny, intelligent, brave, witty, and fiercely loyal – but to whom? Without dishing out spoilers, he has a healthy, loving relationship with a man in New York but when his father dies and leaves he and his sister in charge of the family business, he drops everything to save the day and uncover all the family secrets. Who wouldn't want to be a part of a show like that? The first of its kind coming out of the UK. It's a black renaissance baby!
Which of your characters has had the strongest influence on you?
Tough question! Excluding Simon – I'd say Florence in Hugo Blick's Black Earth Rising. I dug deep for that role! Deep! For me acting often comes from a place of truth, I had to dig deep to find that much pain to convincingly play an ex-child soldier. I love to stretch myself as a performer and with Black Earth Rising I was able to prove to myself first and foremost, that I could do this acting thing and that I never wanted to play it safe.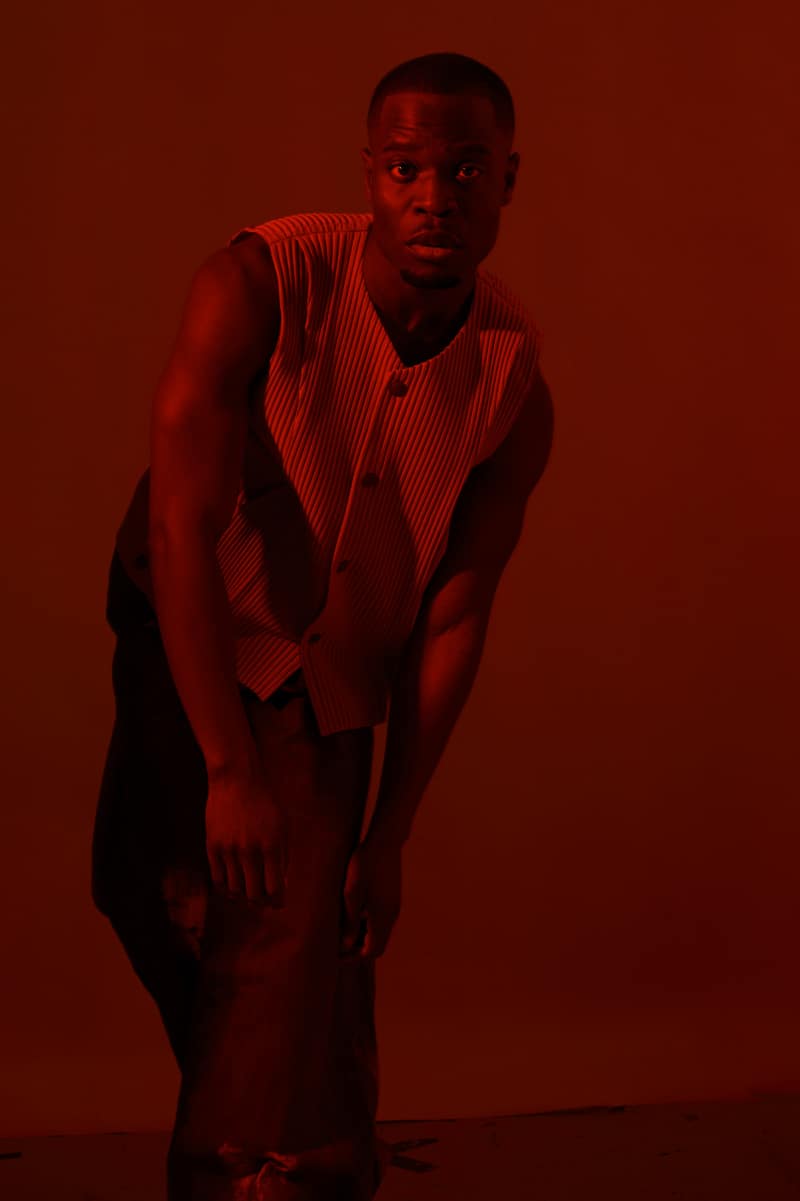 So many British actors have leapt across the pond. Do you have plans to explore opportunities Stateside or do you feel that there is so much more to explore in the UK through British storytelling?
I have no idea what the future holds for me and that's quite exciting. What I do know is, I plan to create 2 more projects in the UK! And until those are done, I ain't going nowhere mate!
Do you think it's relevant as an actor to be cast in regards to sexual orientation?  
Simply put, yes. Until Hollywood and the rest of the industry disposes of its biases regarding queer actors playing non-queer roles, please, please, please – give us a seat at the table when discussing queer issues.
Social media has a huge influence on fashion. While writing this, you don't have an Instagram account? Any reasons why?
HA! This has come up a lot recently. To be completely honest and vulnerable, I'm not brave enough for social media just yet. I'm still learning myself as a queer black man and not everyone out there have nice things to say about how I was born or who I happen to fall in love with. I'm just not brave enough to share all of myself in that way because I fear rejection. So for now, I'd rather keep my private life, just that – private.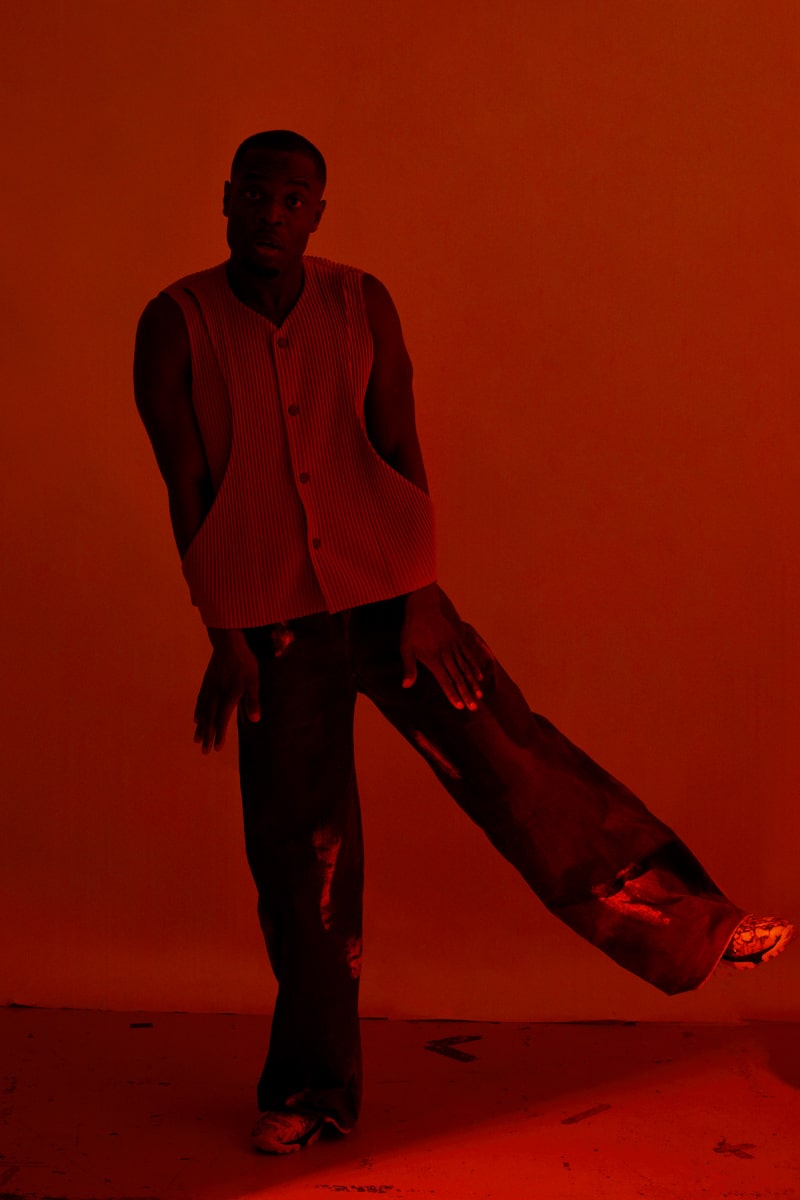 In your career has social media been important?
I think in most careers these days, social media holds a level of importance. My mum follows our GP on Facebook – that's how they give her regular updates about covid and such. Everyone seems to use it now! I'm lucky my agents help me navigate my career without it. Perhaps once the anxiety settles down a tad, I'll get some socials. Till then, FaceTime me bro!
What have you discovered about yourself through fashion?
I discovered what all the greats already knew – fashion is the art form of expression! Being of Nigerian descent, I had no choice when it came to fashion – I was destined to stand apart. Nigerians step inside and stand out! My earliest experience of high fashion was seeing my mum head to toe in Swiss lace, adorned with a gele and a gold pendant as big as a baby's fist! I watched her sashay out of the house, regal like the daughter of a king (her granddad was a king actually!) At the age of 5, watching my mother in her African couture – I knew fashion was life and I wanted to live! I quickly developed an interest in fashion and I strongly believe it was that early interest that led me to the role of Simon – Thee fashion moment in Riches!
You have been very busy these days! What's something you wish you had more time to do?
Family! I wish I had more time to see my family and visit them wherever they reside. I love being with them and their kids, but I often don't have enough time to travel to see them and just chill – catch a vibe. It's something I'm planning to carve more time out for. Being an only child, family is very important to me and I love being close to my cousins and their kids. I'm trying to be a better uncle basically.
Finally, what are you looking forward to next?
I'm excited for everyone to see Wheel of Time season 2. I was given some really cool stuff this season and I'm hoping the fans of the show get to see another side to Ihvon. I'm also looking forward to what God has in store for me. God has been too good to me lately – I'm super excited to see where my career goes next.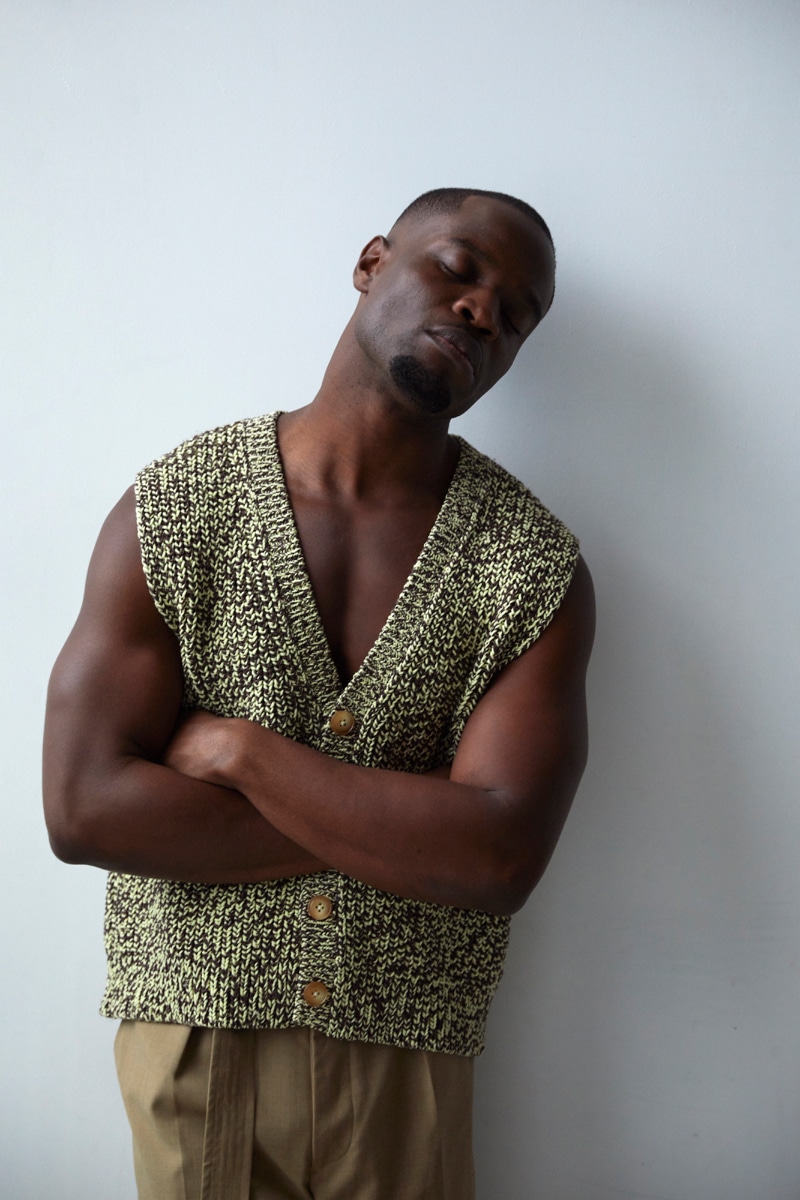 Credits
Photographer: JC Verona
Styling: Koulla Sergi
Grooming: Ephraim Onyegbule at Carol Hayes Management using Eph'd up brush
Brands: Nanushka, Alexander McQueen, Paul Smith, A-Cold-Wall, Saul Nash, Tod's