"Cinema is a new art, a superb conciliation of the Rhythms of Space (the Plastic Arts) and the Rhythms of Time (Music and Poetry), a synthesis of the five ancient arts: architecture, sculpture, painting, music, and poetry" – Ricciotto Canudo, The Birth of the Sixth Art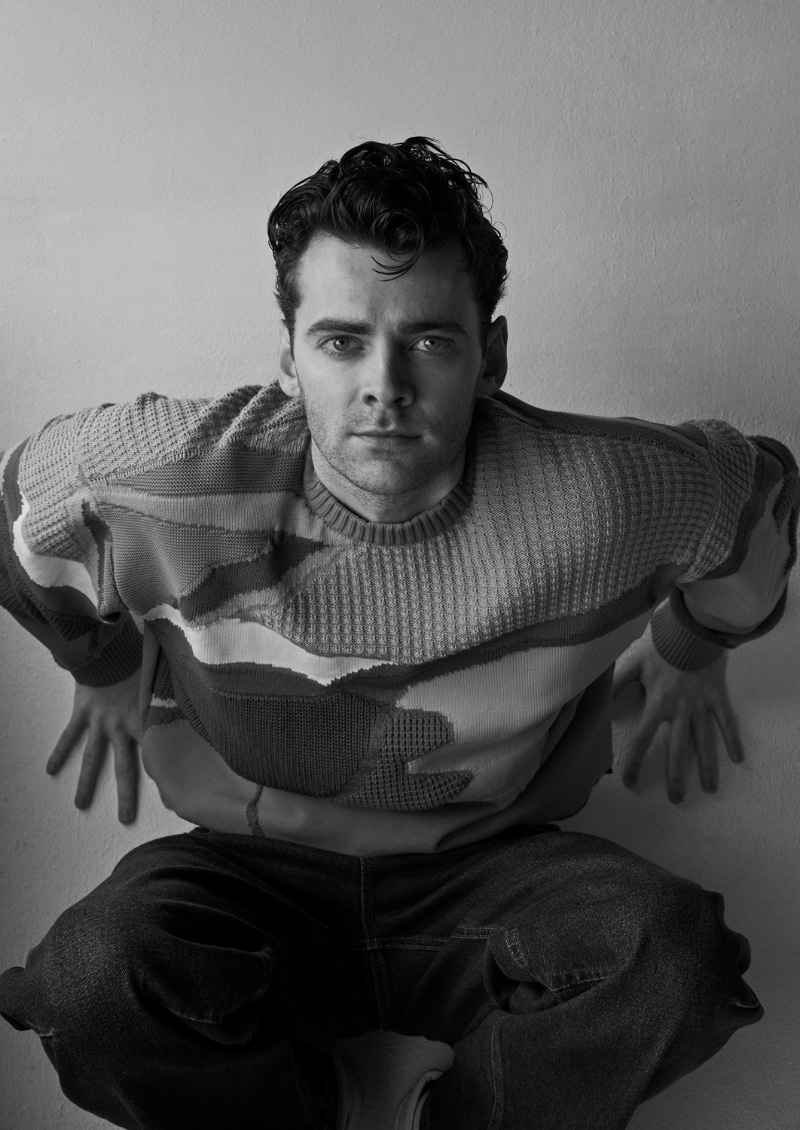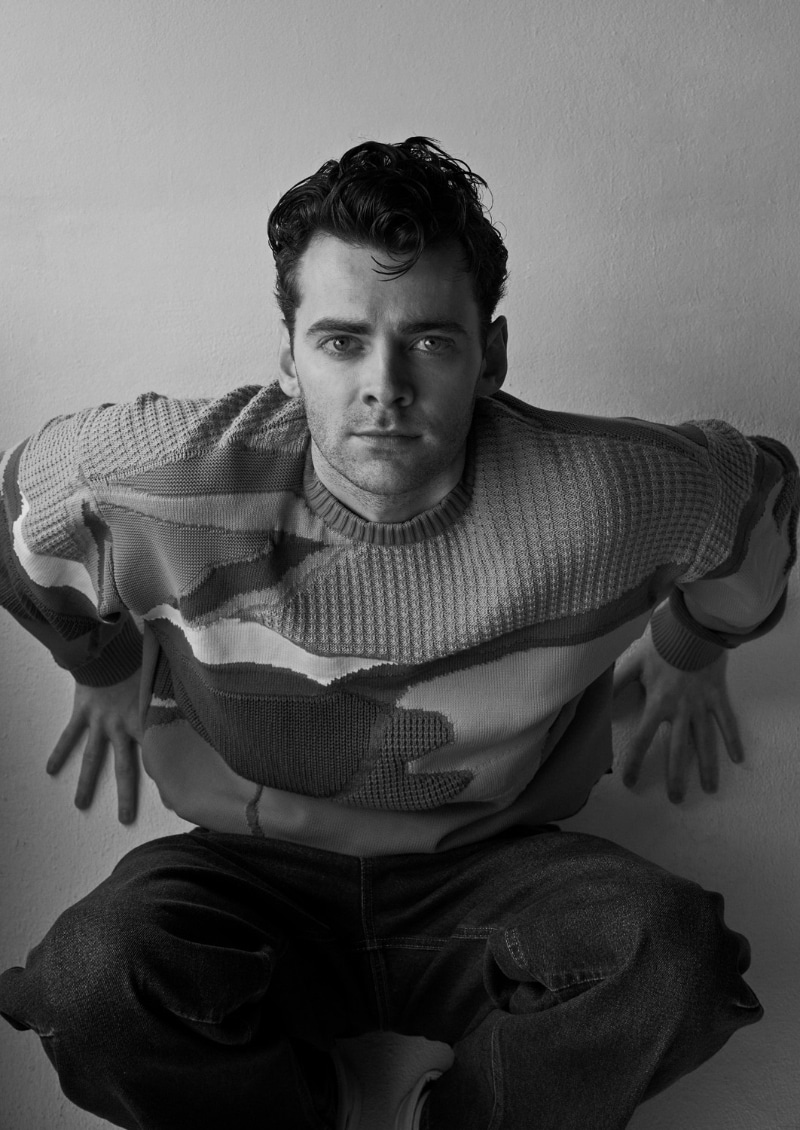 Thomas Law appropriates the formula of the Italian theoretician and contextualizes it, with practice, to the here and now. British-born, actor but also model and musician (fronting rock band East Arbour-19 until 2012): Thomas is best known for his role as Peter Beale in EastEnders which he played for four years until leaving in 2010, to pursue other acting opportunities when he was succeeded by Ben Hardy. Since then he has starred in Universal Pictures' The World's End opposite Simon Pegg and Rosamund Pike and next up can be seen as one of the leads in ITV's The Bay opposite Morven Christie.
Other notable film credits include indie movies Gutterdammerung with Iggy Pop and Slash, Unhallowed Ground, Framed and Warner Bros's A Cinderella Story with Sofia Carson. His television background includes BBC's Casualty and BAFTA-nominated BBC's Sadie J opposite Georgia Lock and Ronan Carter.
We met him some week ago to know more about his life, his career, his new projects and that's what he said to us.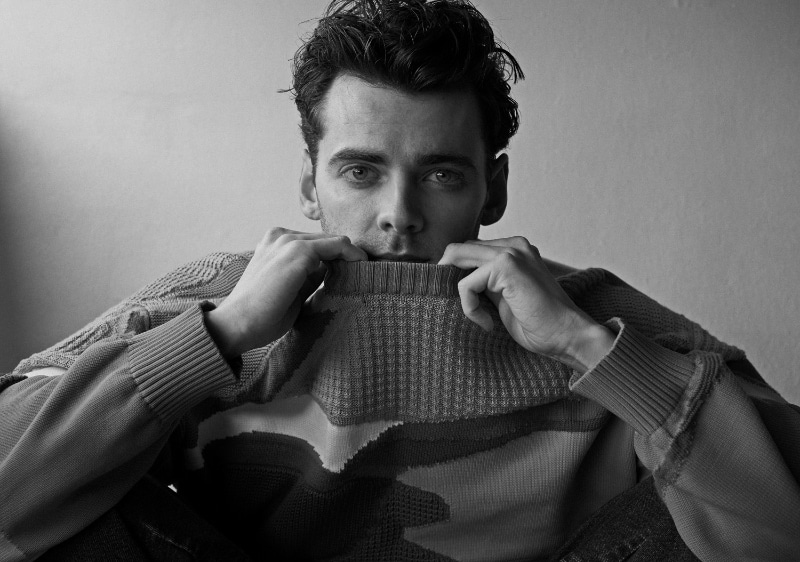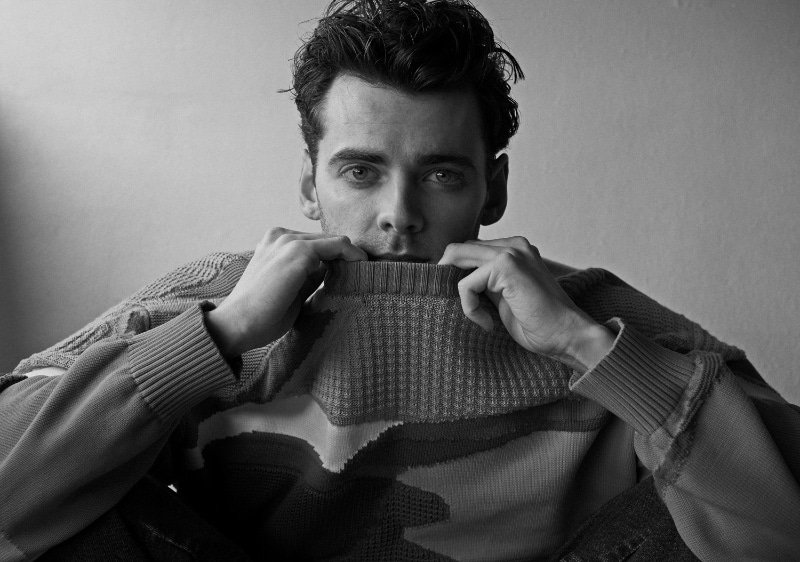 Hello Tom! Using three adjectives, tell us something about you?
Fun, Loving & Chatty…apparently it's got something to do with being a Sagittarius. It's written on a mug and a pair of socks that I was given. Otherwise, I'd say…Sport, Musical and Animal-loving.
What made you fall for acting?
I'm sure watching the movie "Oliver Twist" had an enormous impact on me, whether I knew it at the time or not. Shortly after having seen the movie for the very first time, there was a production of it being put on at my school. I do remember really wanting to be in it and if possible, to play either Oliver or The Artful Dodger if given the chance. I, fortunately, landed the "Artful dodger" role, which must have really set me on my way.
Do you think that need pushed you on a creative path?
It must have. I do imagine the support from not just my parents but my grandparents too really pushed my passion for entertaining people. I'm sure there are many people who share this but my grandparents were just my biggest fans. They encouraged me and my cousins to sing and put on little performances for them in their lounge. I'll bet some of my best work was performed in that lounge.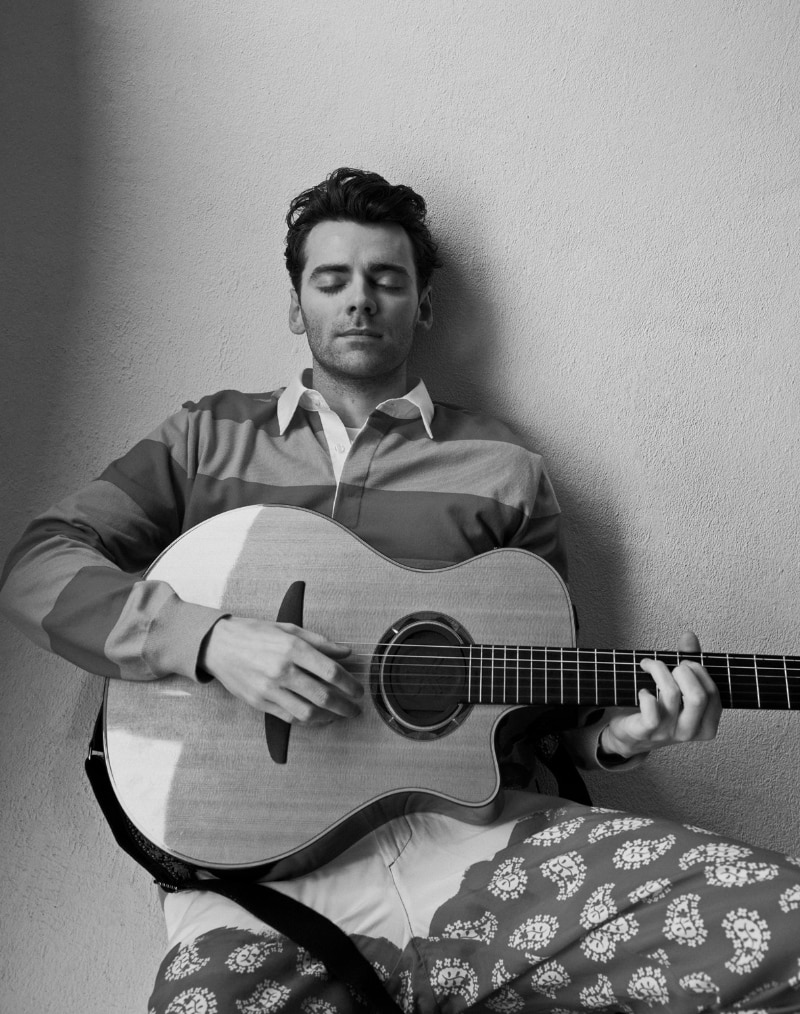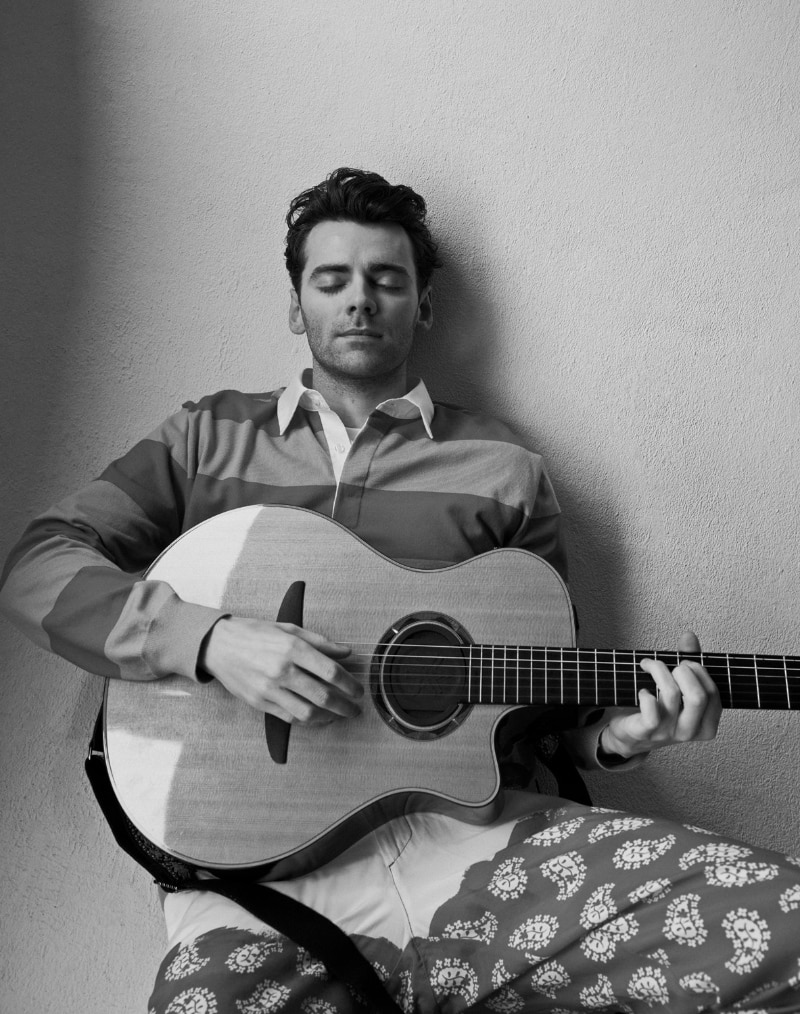 You can currently be seen as one of the leads in ITV's The Bay opposite Morven Christie. How did you prepare for the audition and to step into Eddie's shoes?
I prepared for it just as I would for all of my auditions – to find out who I'm meeting and know as much about the project as possible. Stepping into the role of Eddie was very exciting for me and I had a lot of support from both Cel Spellman and Reece Douglass. They are brilliant actors who are based up in Manchester and very kindly helped me find the accent. They would send me voice notes of anything I was struggling with.
Tell us something about your character.
Eddie is one of the younger members of the team. Being one of the youngest comes with the added pressure of wanting to come across as trustworthy and reliable. Eddie will go the extra mile to help out at the station. Ultimately leaving him devastated should he ever mess up and let the team down. I imagine he is only a couple of years or so past the point of making the teas and coffees for the team. He is hopeful to please.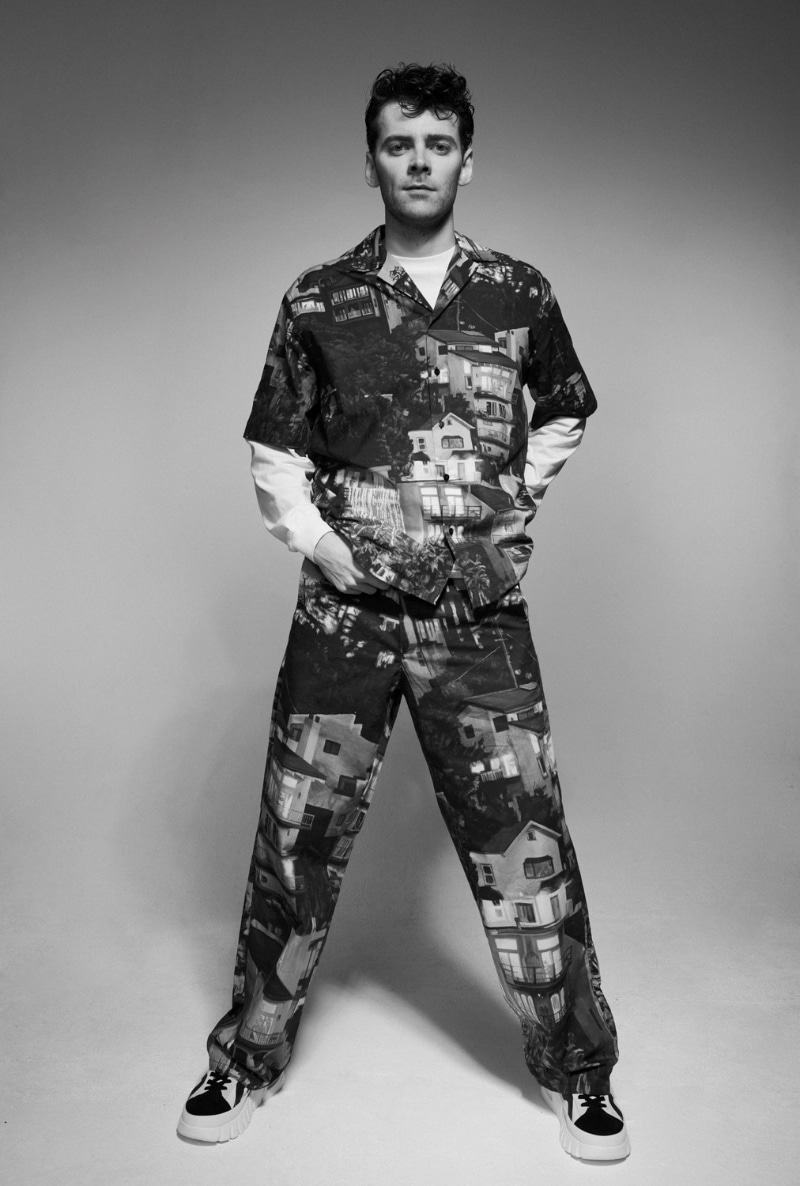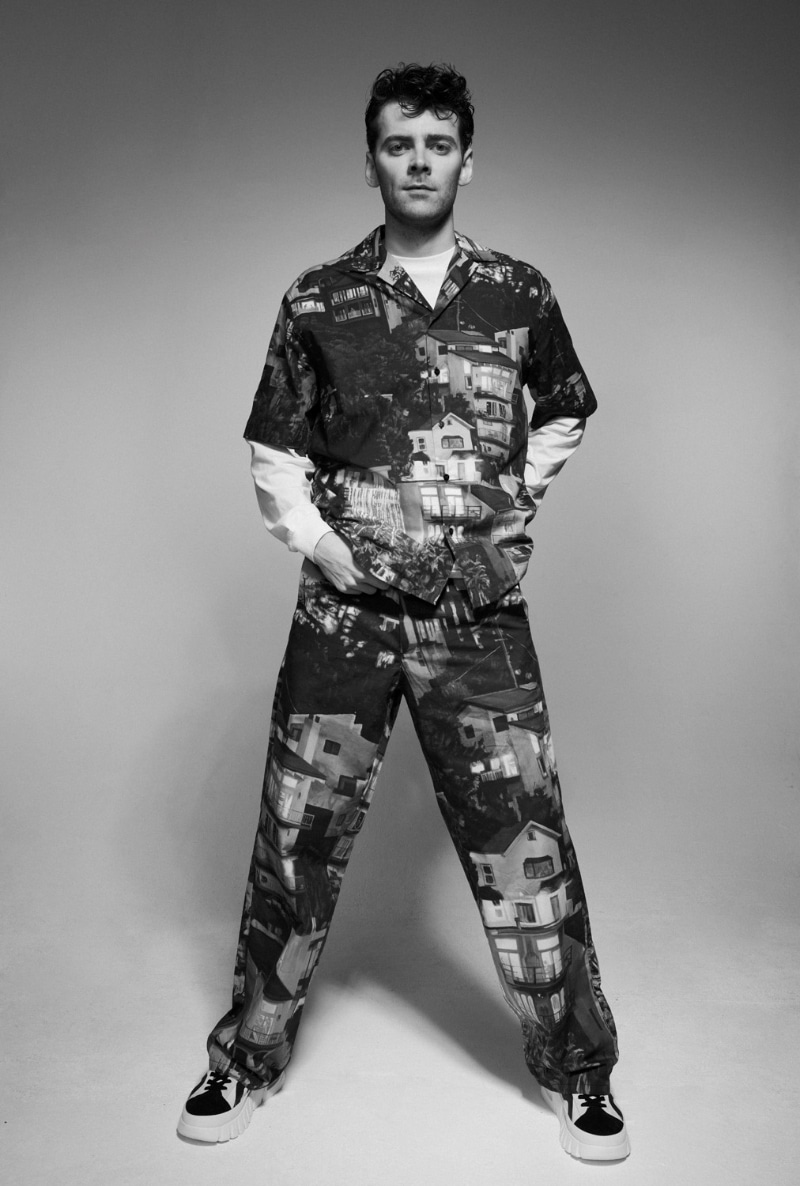 What was your favorite scene to shoot?
I truly enjoyed every one of the scenes where the entire team was together in the briefing room. Having said that, I really enjoyed a scene that Erin Shanagher"and I shared together. It was a quiet little scene in the "Midland hotel" where I explained my state of feeling regarding the death of our friend and colleague Med.
Working with Simon Pegg and Rosamund Pike in The World's End: what is that you learned from them, on and off the set?
I learned a lot from them, more than I could explain in this article. They were both just exceptional people. Simon and I had a couple of weeks before filming began where we got to know each other. In that time I learned how much of a loving family man he is, his enormous love for cinema, and, most unforgettably, how ripped he was at the time. The man had a legit 6/8 pack. He reckons hot yoga got him into that type of shape, it was so impressive… it was insane!! Rosamund was just as you can imagine, very friendly, really warm in conversation, and truly a lot of fun. I have a lovely private collection of photos from the wrap party, in there are a few photos of us taken in a photo booth. She is laughing away, which in my opinion completely sums her up.
With regards to "on set" they were as you can imagine, so professional. They're at the top of their game.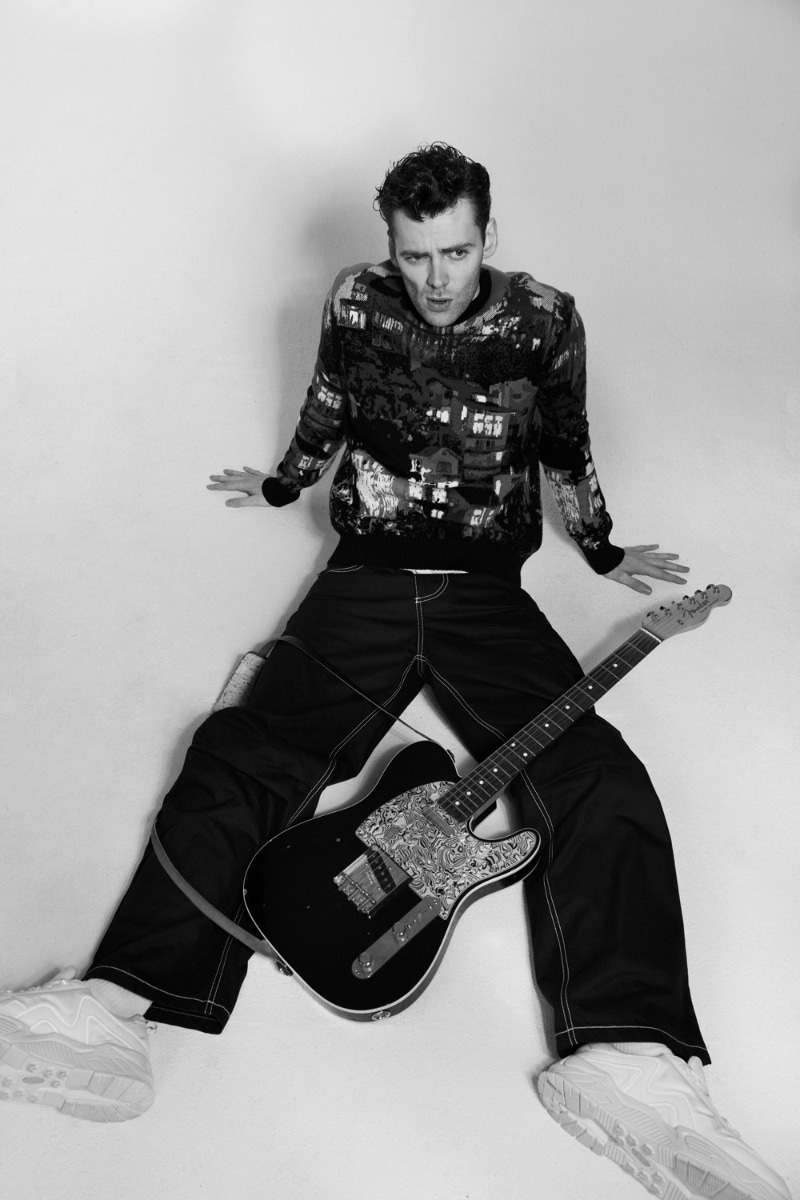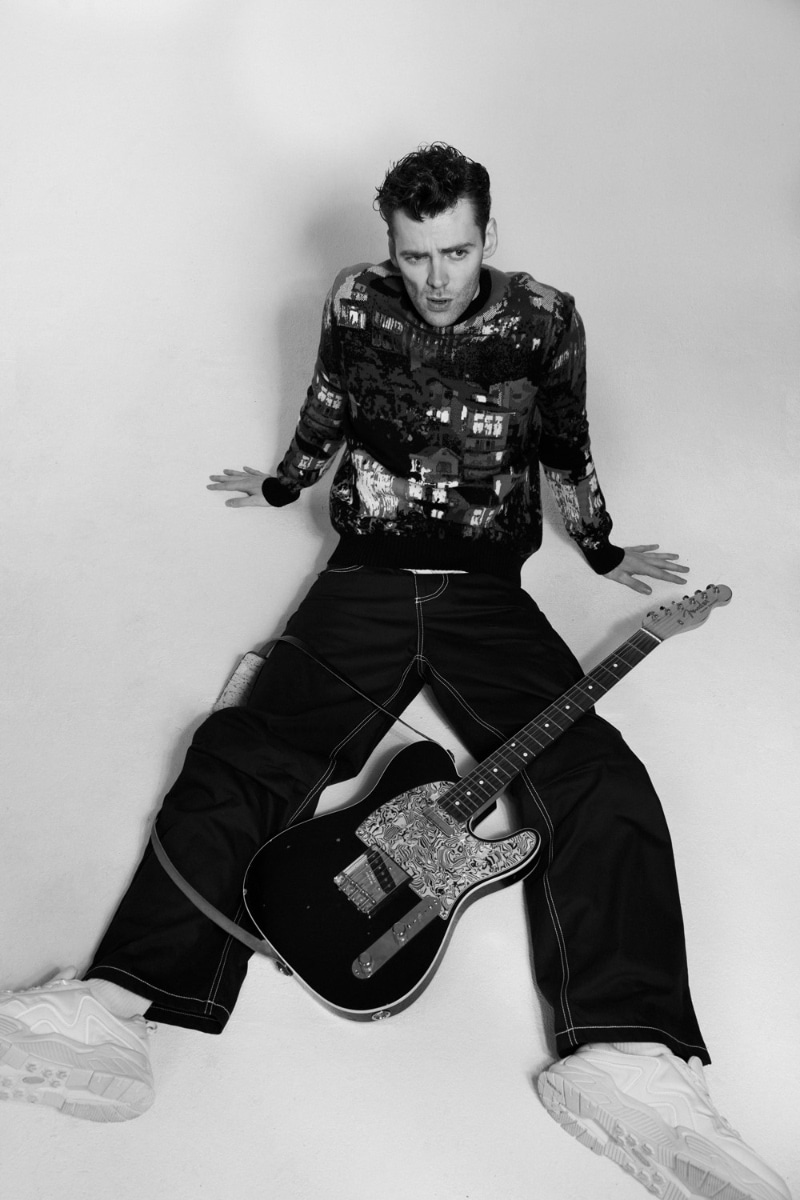 During the shooting of Gutterdammerung, you also had the chance to meet Iggy Pop, what kind of music are you most into?
I'm really happy you asked me about this as I am rarely asked about it. This project was wild and is quite hard to explain. Björn Tagemose directed myself and a couple of other actors in a movie to play the roles of "Mods / Rockers" – that was about all we knew. It all made complete sense when we saw it all together Live. It was screened in Kentish Town, the movie played on a curtain and behind the curtain was a full band playing the score for the film. It was an experience that is tricky to explain, but it was like nothing I'd seen before, let alone be a part of. Henry Rollins, Gracie Jones, Jesse Hughes, Josh Homme… the list of legends in this is endless. I spent most of my time with Jesse and Henry, we bonded over our love for Pearl Jam, The Black Crowes and Paolo Nutini, they are my favorite artists.
Any big screen actor you'd pick up to have dinner with?
My dad and I have had our list for years…
Mine would be, Jim Carrey, Mike Myers, Robin Williams, Heath Ledger, Jennifer Tilley and Chadwick Boseman. I'd take a sit-down with Paul Bettany too if given the chance. We went to the same high school. My teachers speak so highly of him, they were so proud. I'd love for him to know it, I'll hopefully get to tell him one day. But they told me we were similar too, which I've always really enjoyed hearing.
Looking back at your career, what were the hardest and happiest moments until now?
The happiest moments I feel have come from the people I've been fortunate enough to meet and work with if I'm honest. I've had moments of being truly very impressed by people when working with them. I love being impressed.
The hardest moments would be missing out on a job that you wanted so badly. I would almost say regardless of whether it ends up being a huge hit or not, sometimes you just read a script and want nothing more than to land that role because you see it as your perfect opportunity. Then, when it does indeed blow up, you can honestly feel pretty useless at times.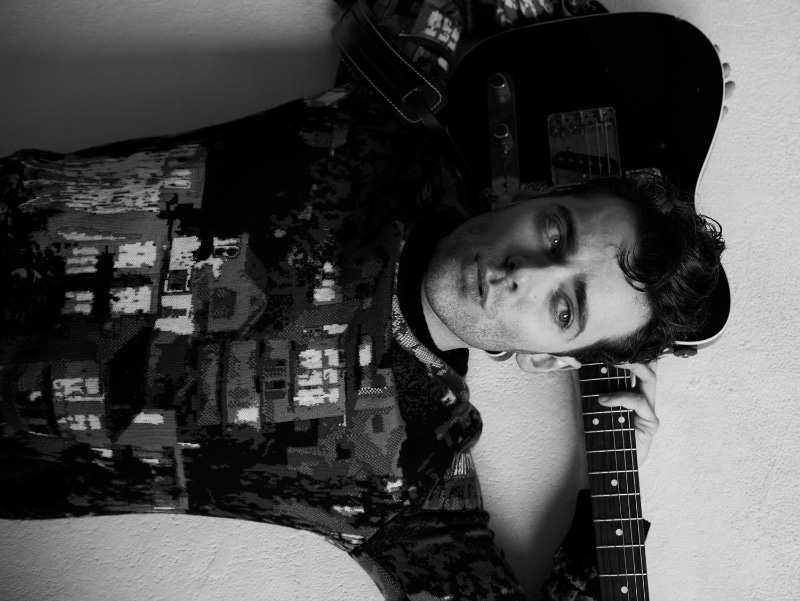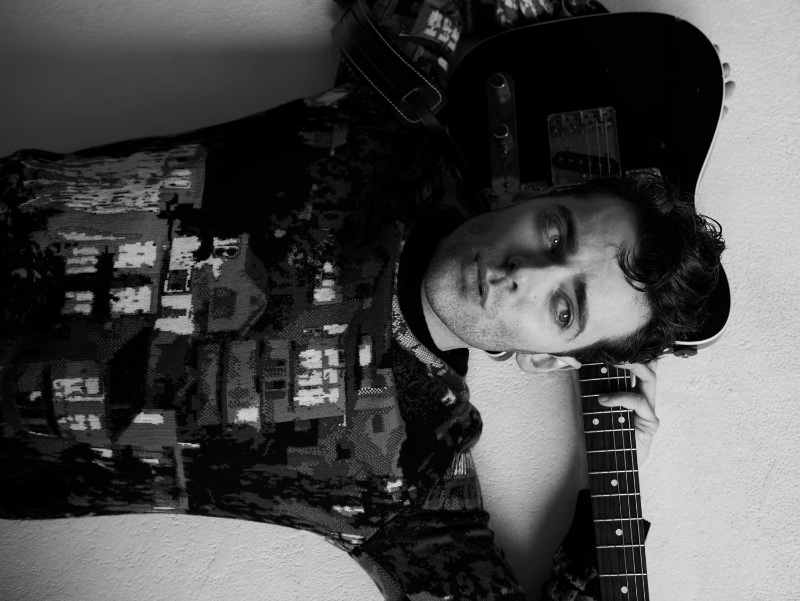 So, what's next?
We begin filming series 3 of the bay in the next few months, which I cannot wait for. I'm into music, so I also release songs onto Spotify, Apple Music, etc, quite regularly. My aim would be to release the original songs when I have some time in the near future, so let's see if I can make that work.
As always, our last questions… According to you, what is really FUCKING YOUNG! today?
Just being aware of those moments that rock you and fighting back.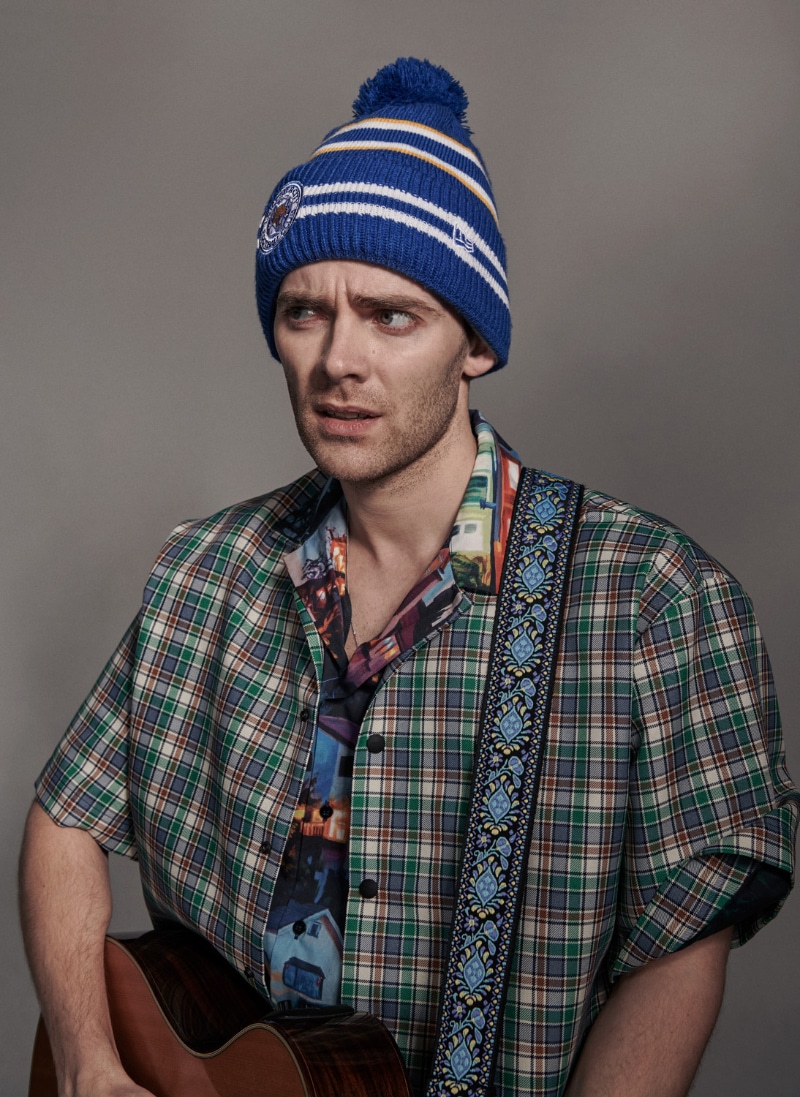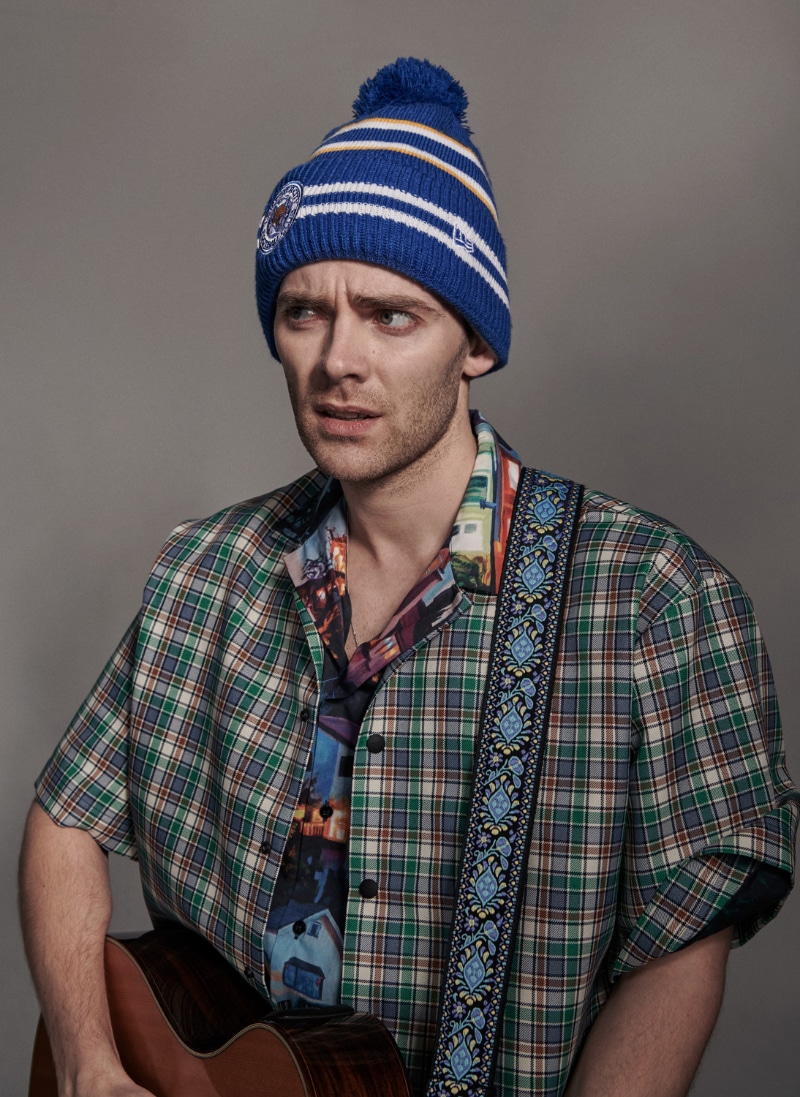 Photography: Joseph Sinclair @josephsinclair
Talent: Thomas Law @thomaslaw44 at Pinnacle Pr @pinnaclepruk
Grooming: Shukeel Murtaza @shukeelhair, The Only Agency @theonly.agency
Styling: Way Perry @wayperry_edit at The Wall Group @thewallgroup
All clothes by MSGM
Thomas Law is currently starring in ITV's The Bay. Catch the full series on the ITV
Hub. Subscribe to Tom's music below:
Spotify
Apple Music
Youtube