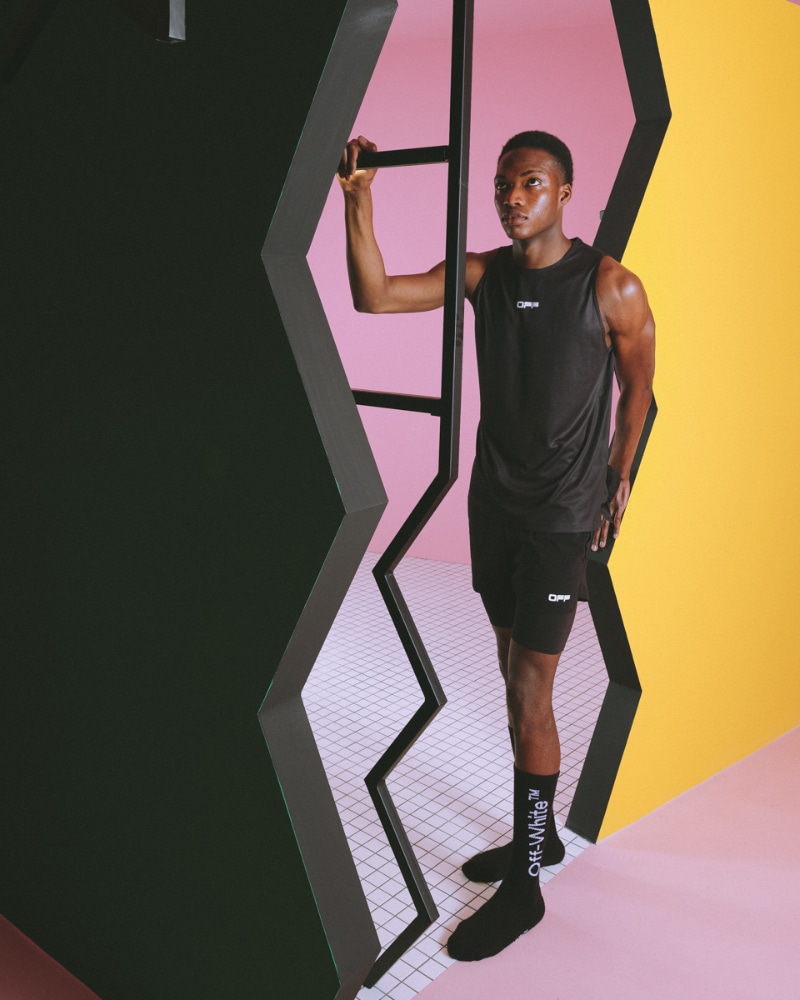 Off-White and its founder and creative director, Virgil Abloh, announce the release of a new "Off Active" collection, now in its sophomore season.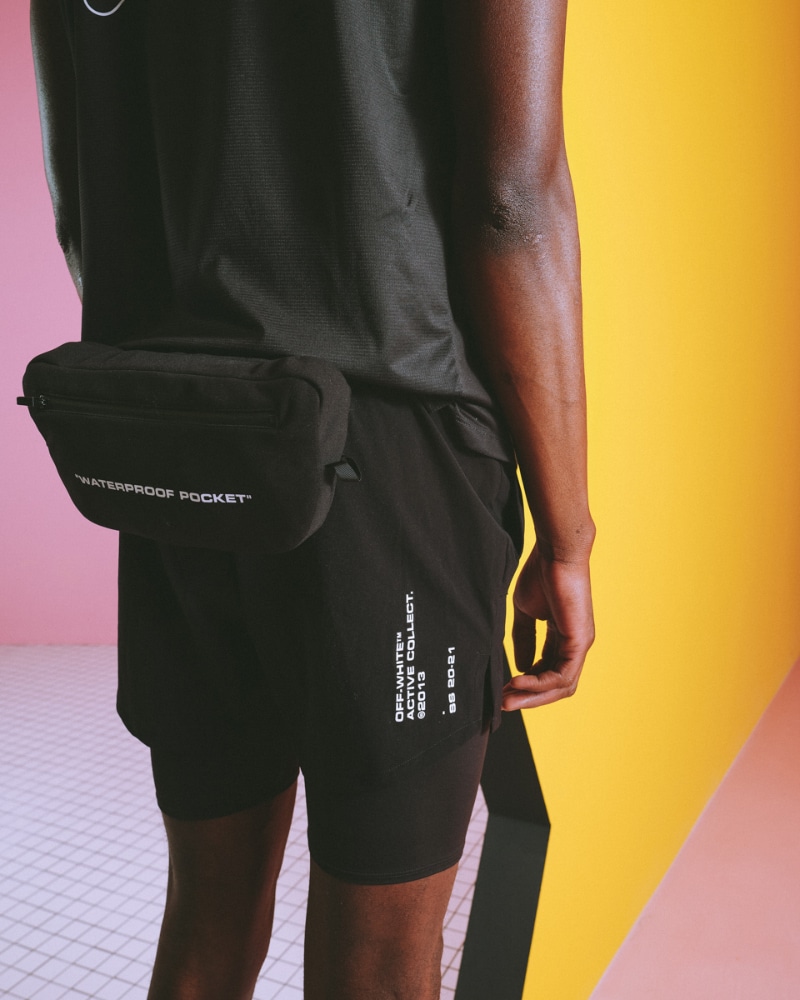 Style and athleticism are fused exactingly, between silhouettes, graphic applications, and materials used. Off Active's principle focus, though, remains at the gym, on the track and in the arena.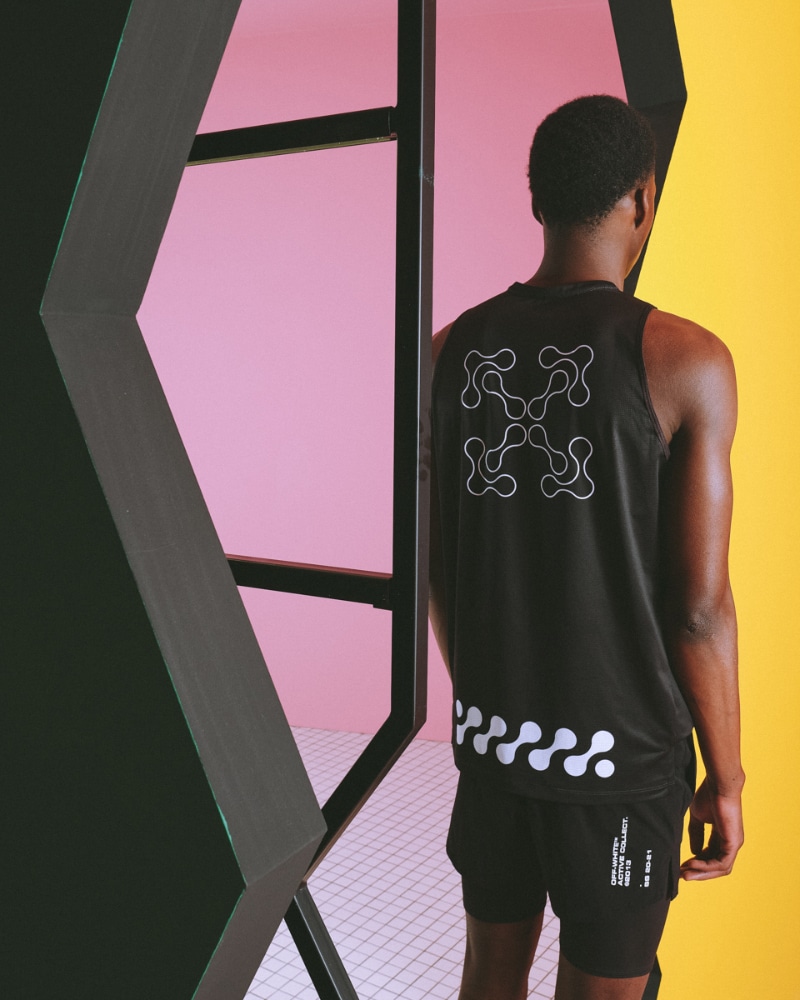 Every piece is made using technical fabrics and movement-optimized garment patterns; each item has been designed, principally, with sport functionality in mind. Breathable elastic fibers, sport-grade nylons, stretch cottons and more are all included. Ultimately, Off Active delivers top-tier fitness performance while equally emphasizing style.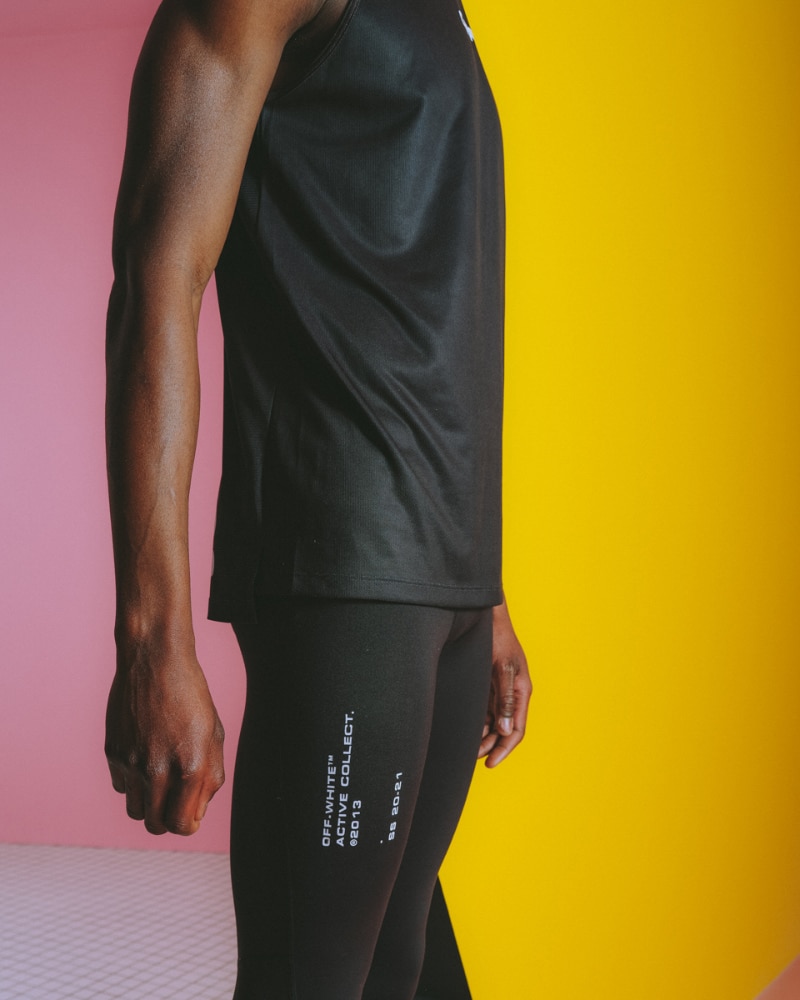 Menswear holds technical tops, leggings, compression shorts, windbreakers, contrast hoodies, and more. A graphic impact yellow-and-black motif is utilized, as are contrasting black-and-white color treatments. The final array is complemented by accent products such as water bottles, yoga mats and more.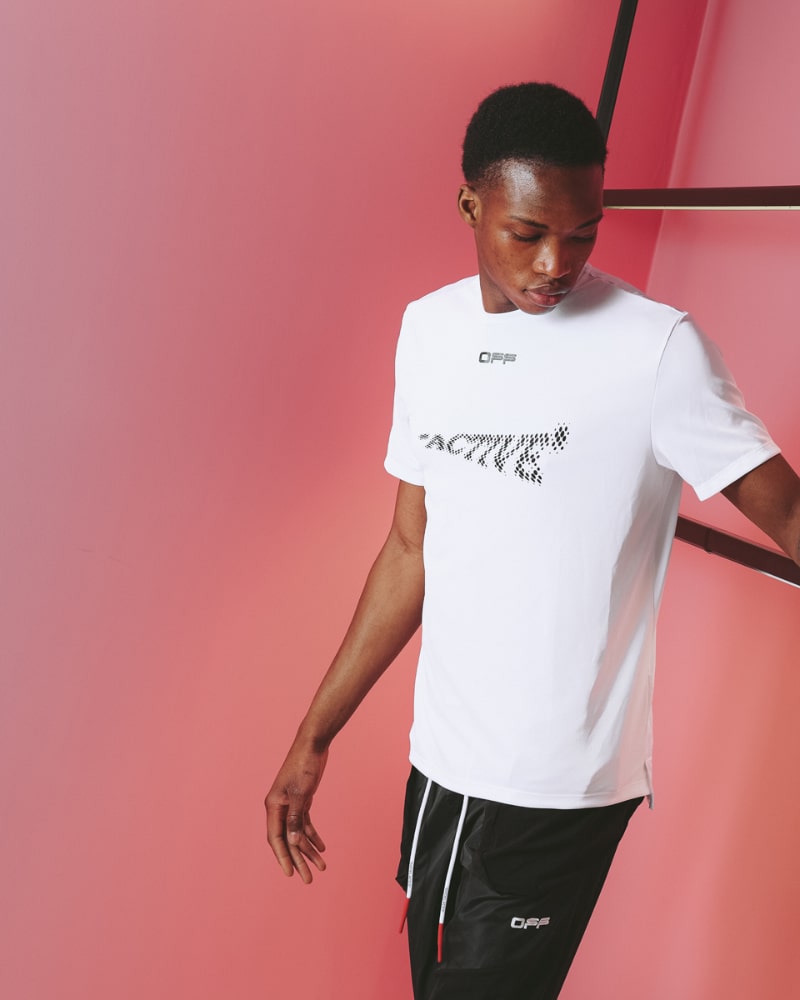 To commemorate the second drop of Off Active, Off-White will host an activation in Miami Beach, Florida, on April 29th. This training event will be the catalyst in developing an Off-White active community in the South Florida region.