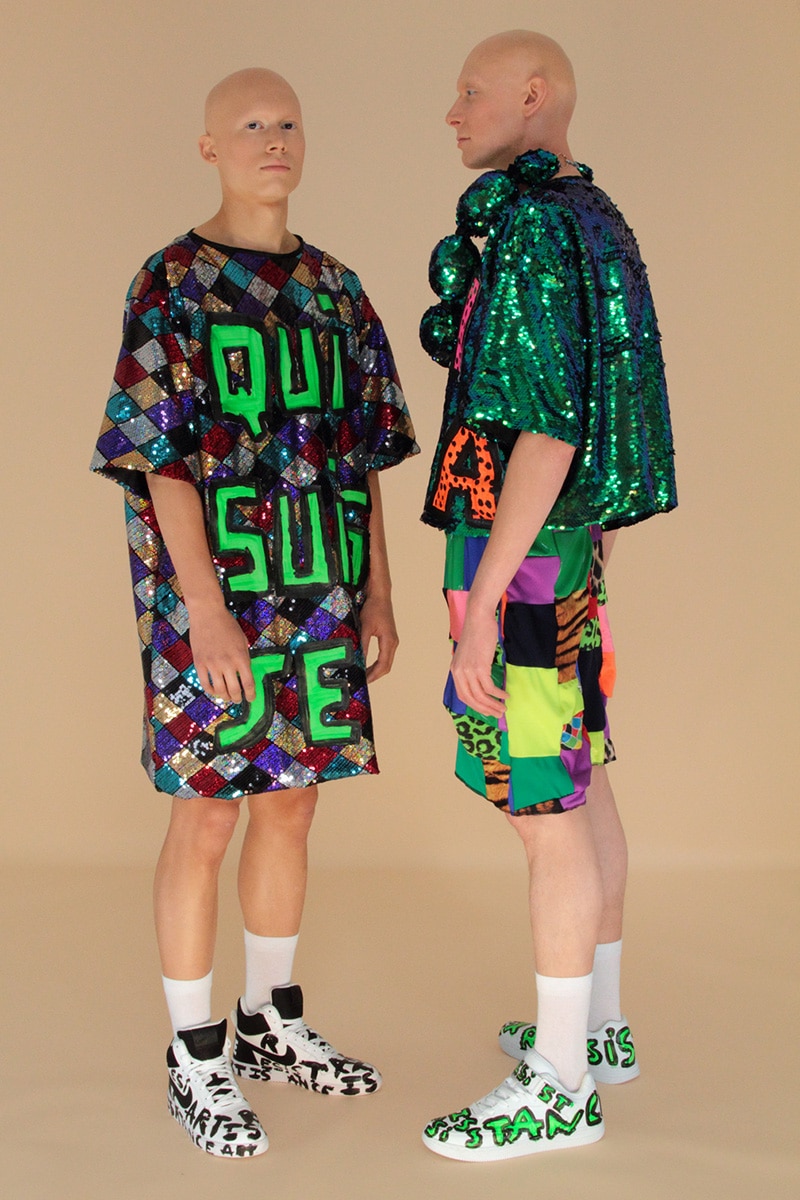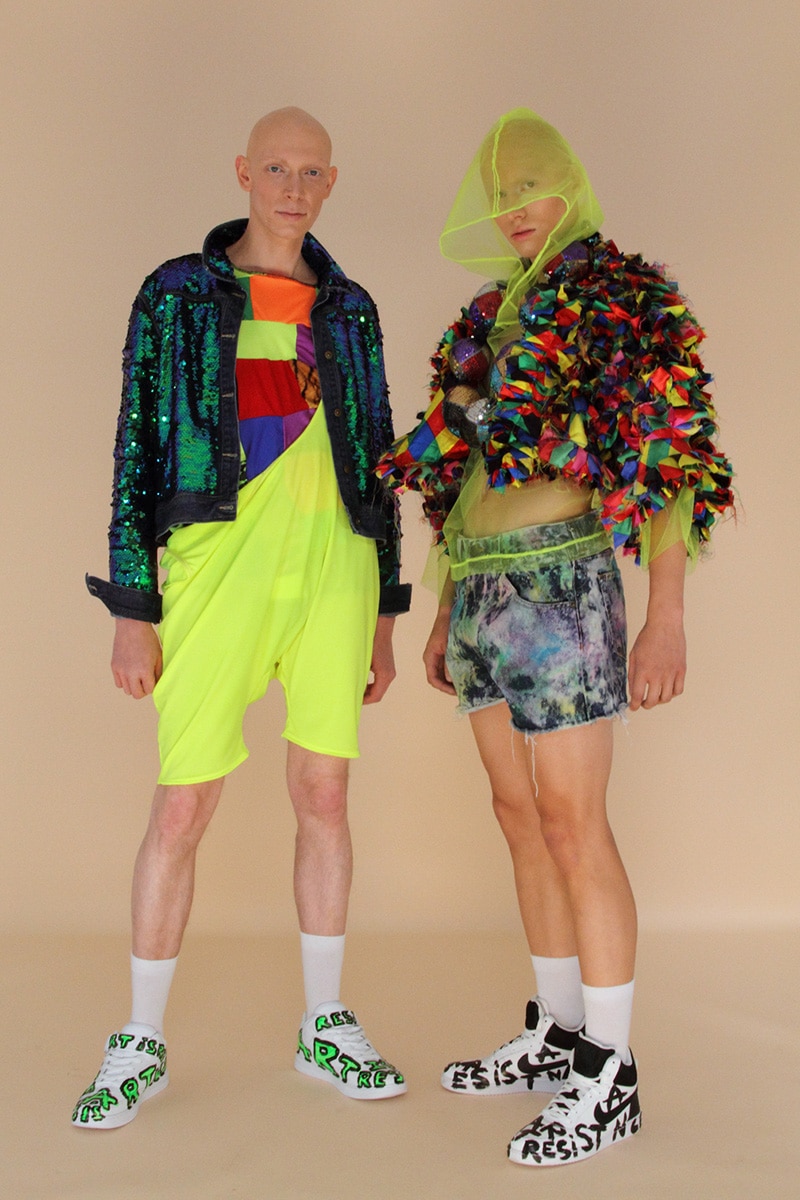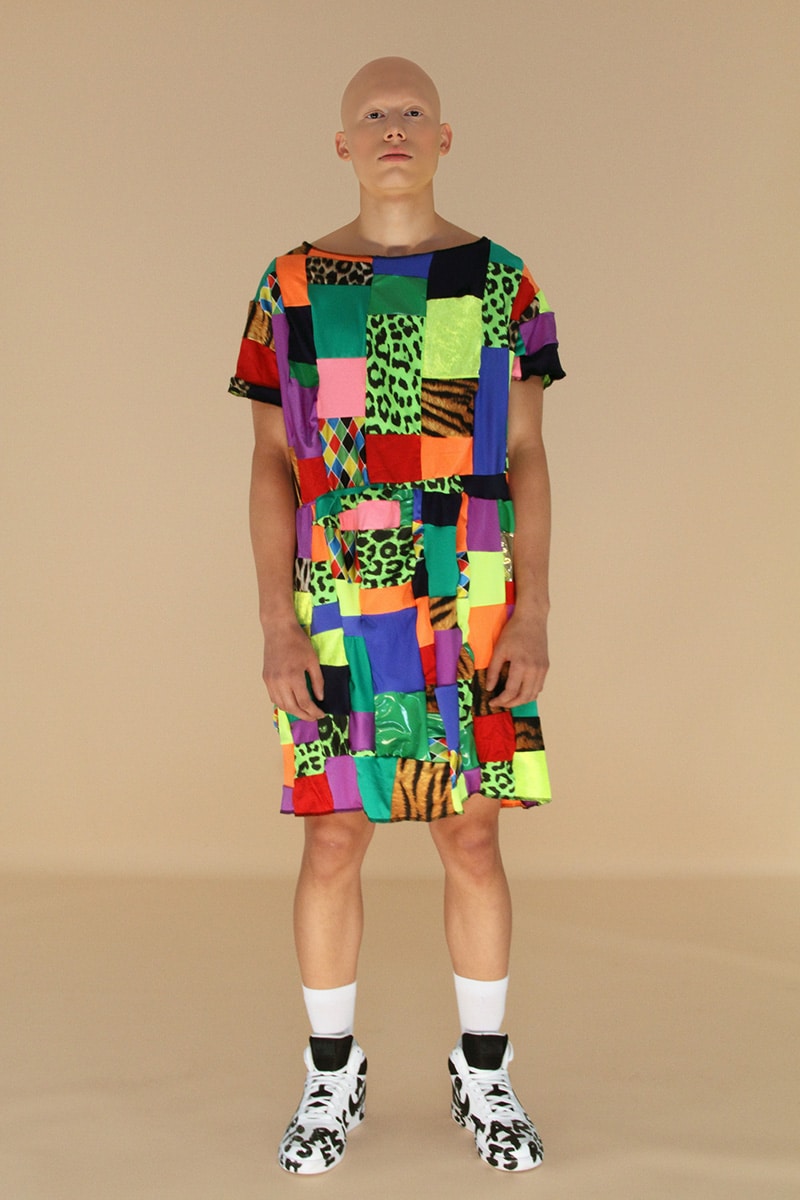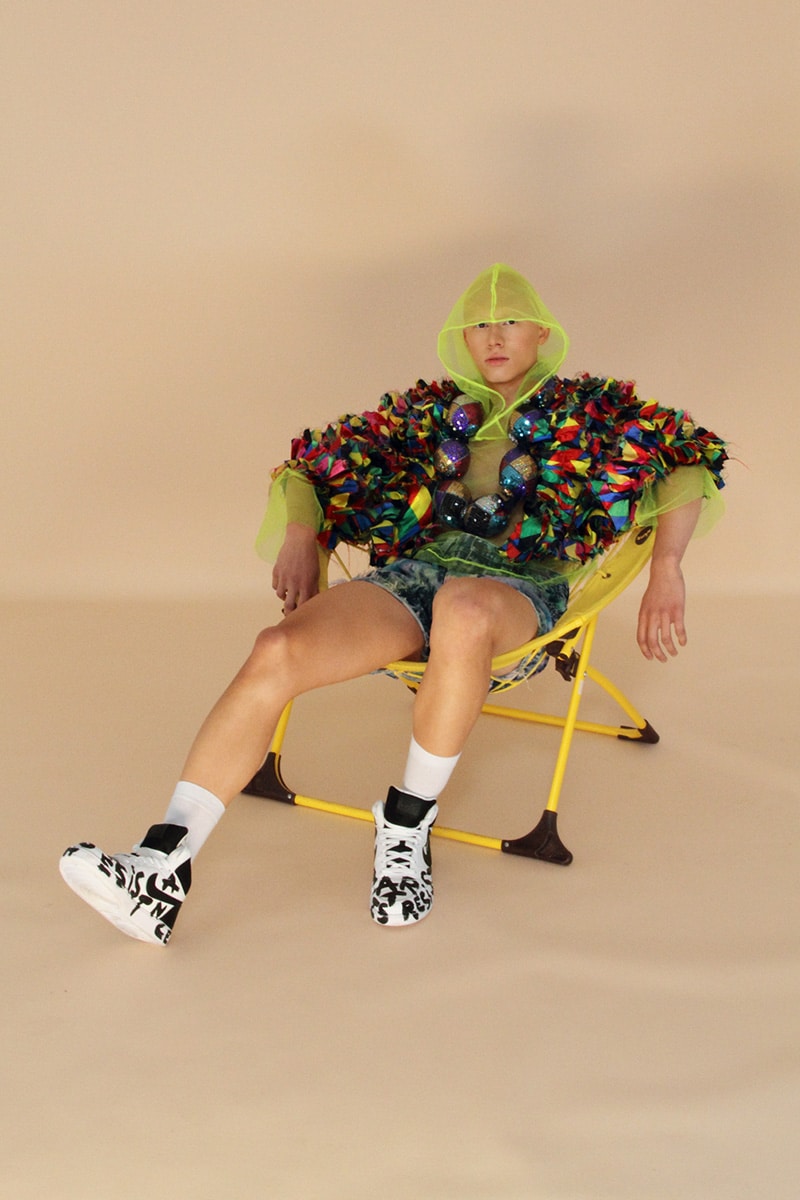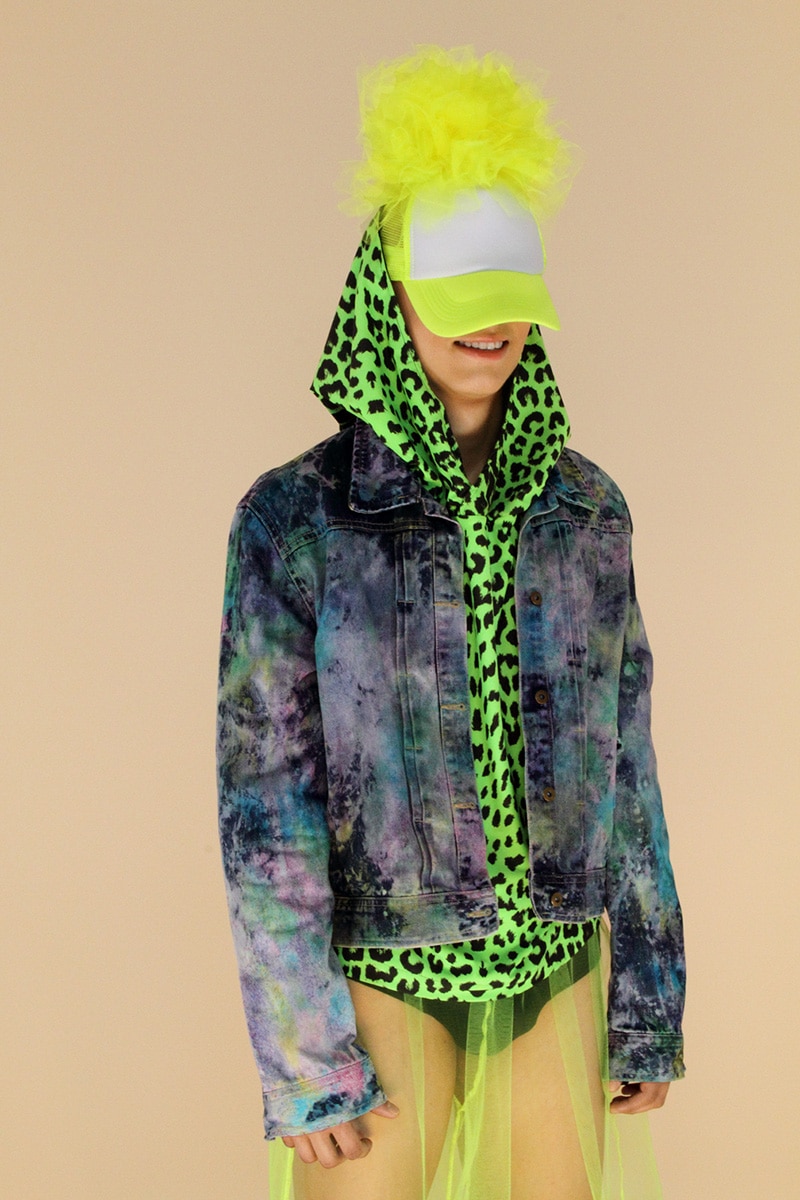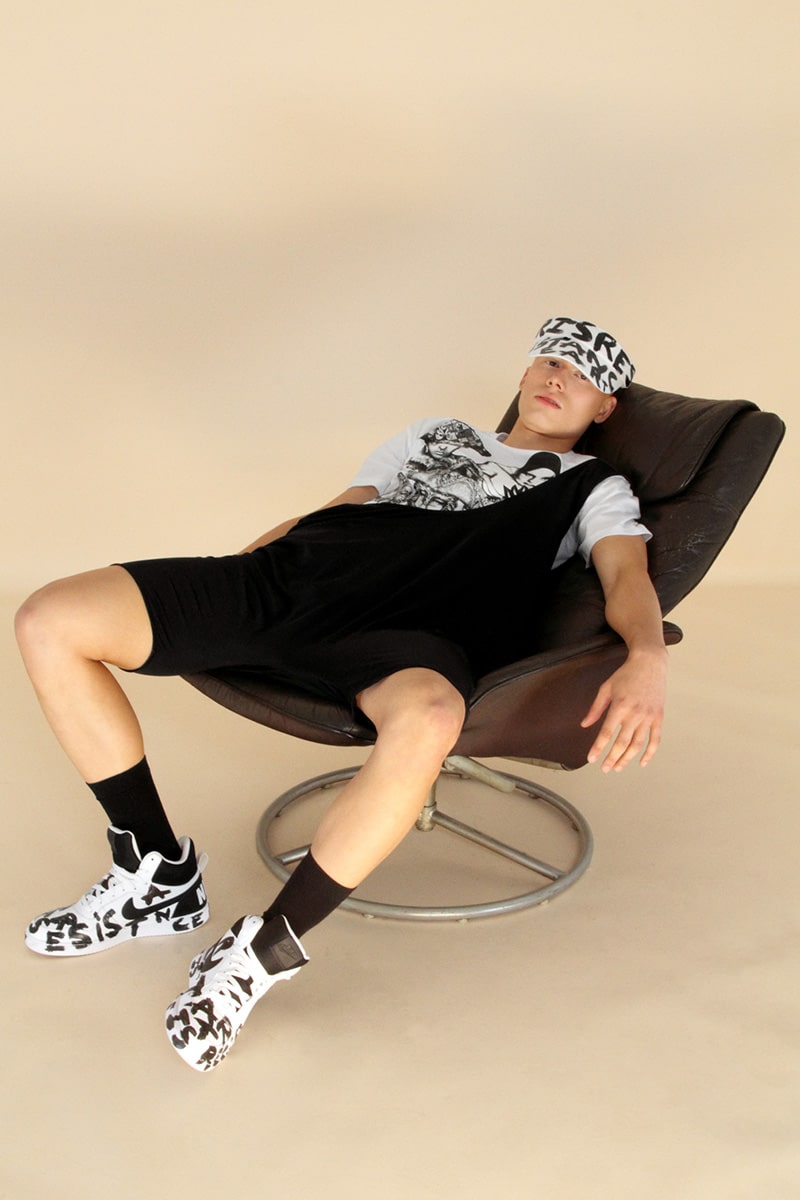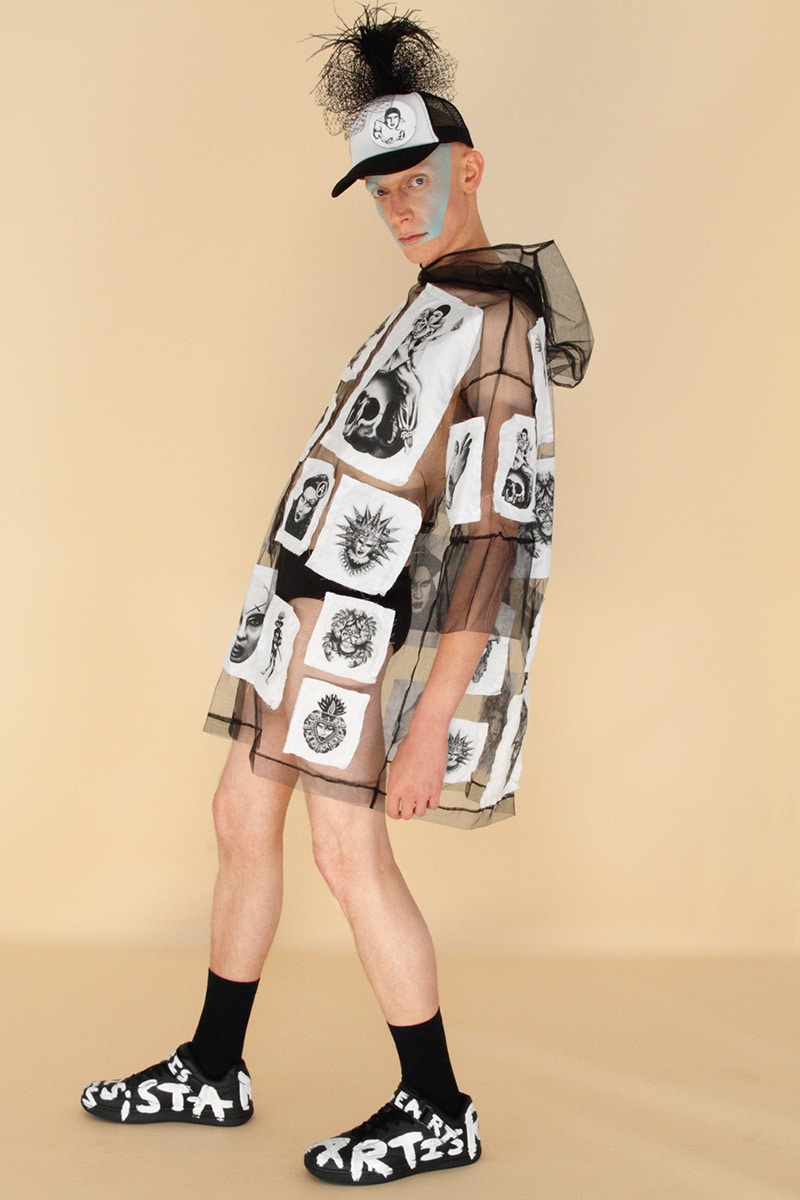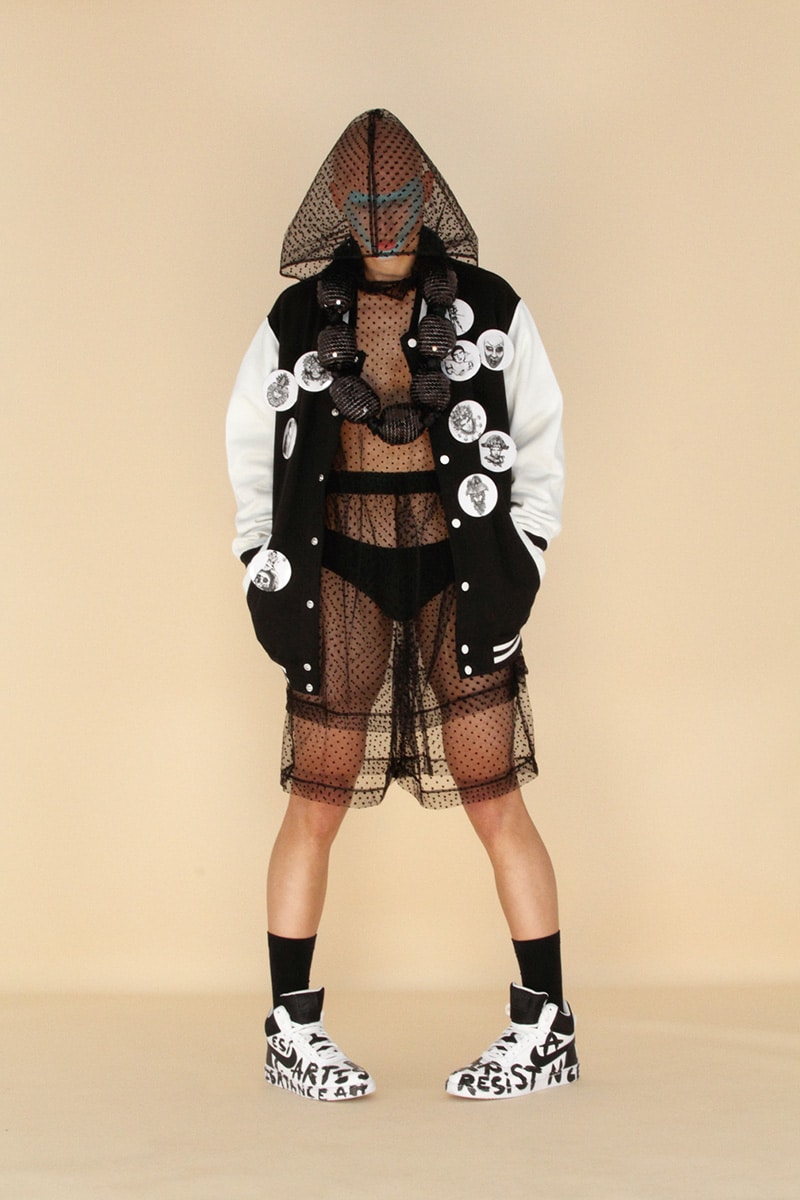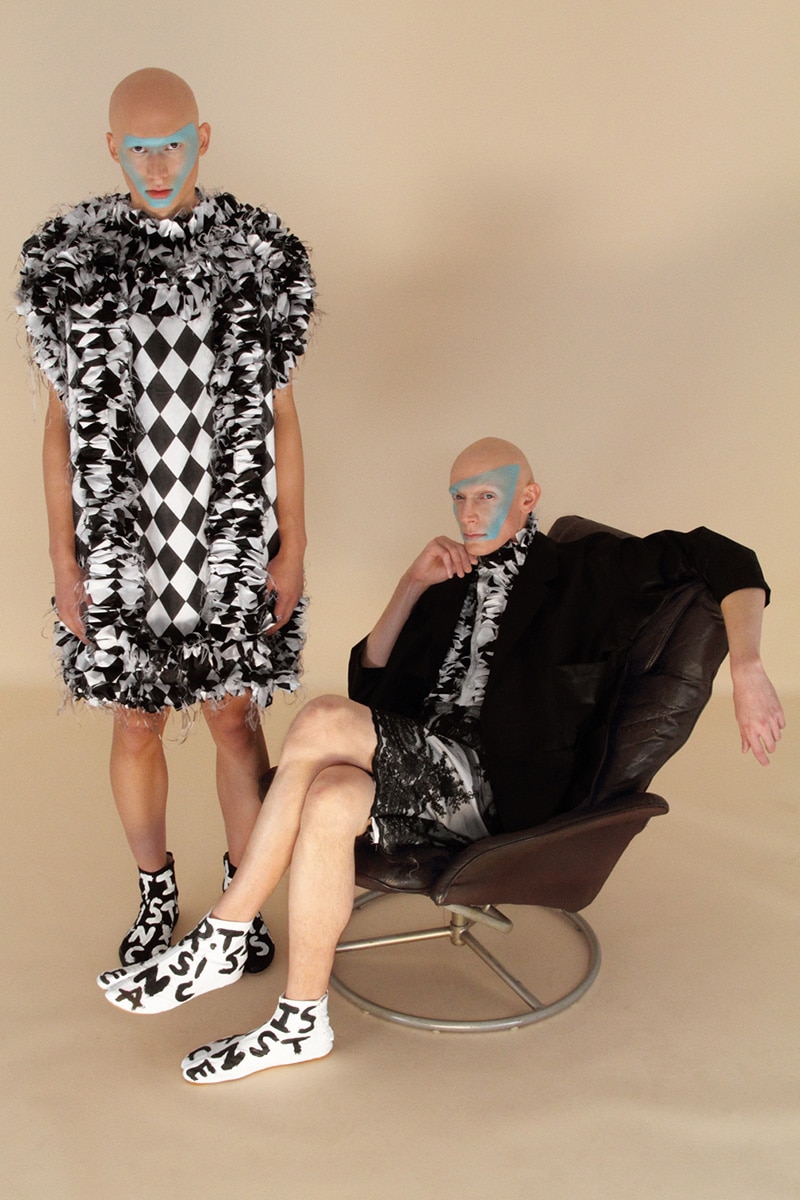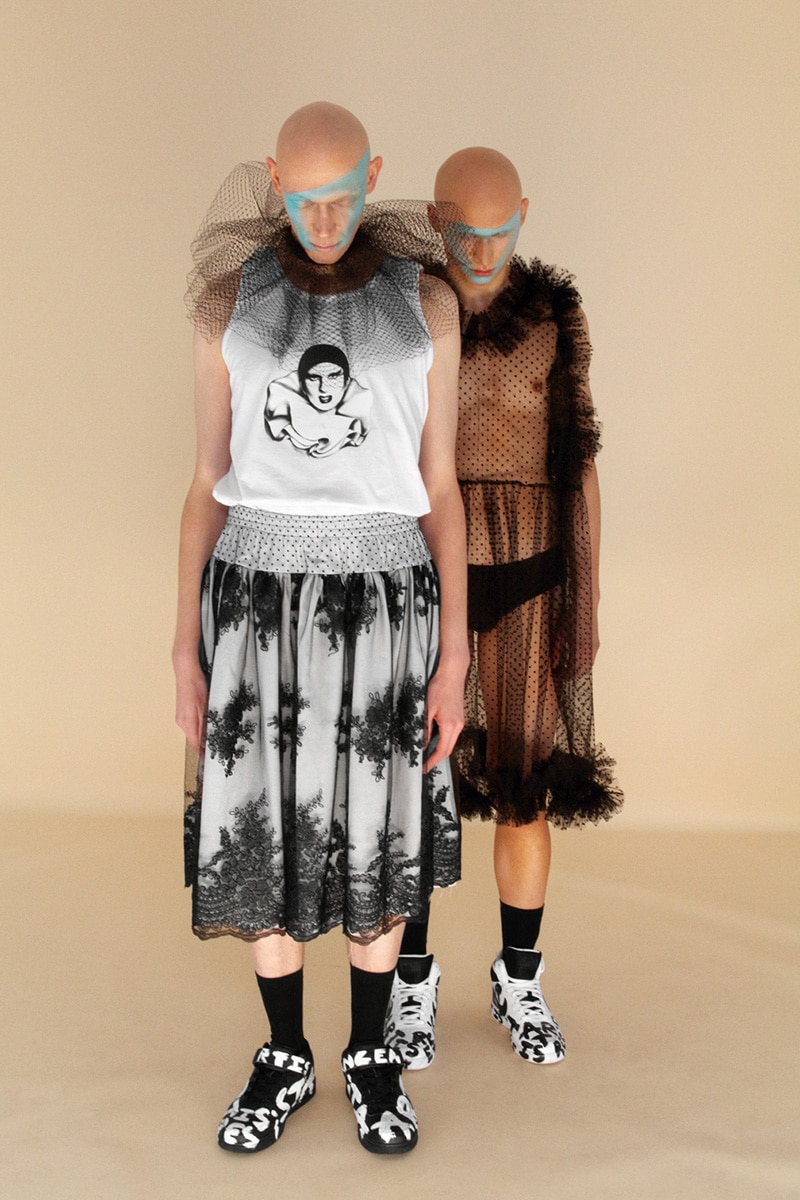 Naco Paris is an artist, atypical model and fashion designer that has been part of the underground fashion scene in Paris and cult status in Tokyo for over a decade. He was dubbed the "Robin Hood of Fashion" and the "Anti-Fashion Fashion designer" before anyone could even pronounce vêtements. If you aren't familiar with his work, you might recognize his worldwide famous bag "Karl Who?"
Naco Paris doesn't always follow the fashion calendar, but he just unveiled his new lookbook for his unisex Spring/Summer 2018 collection entitled "QUI SUIS JE?" taking inspiration from the multicolored diamonds that make up an Arlequin costume.
"These would represent his multiple facets" the designer explained.
The spirit reminded me of several seasons ago he designed a whole collection using everything he hated: stretched velvet, oversized polka dots, and Crocs which he bejewelled (several seasons before some others). Naco Paris isn't afraid to face fashion fears and breathe new life into them, because why the hell would you be in fashion if it wasn't for the fun.
Photos: Sonia Koumskoff
Make-up: Water Denechere
Style: Naco Paris
Models: Hugo Mandil ( Wanted Models ) & Bob Zombie © Sonia Koumskoff / Naco-Paris