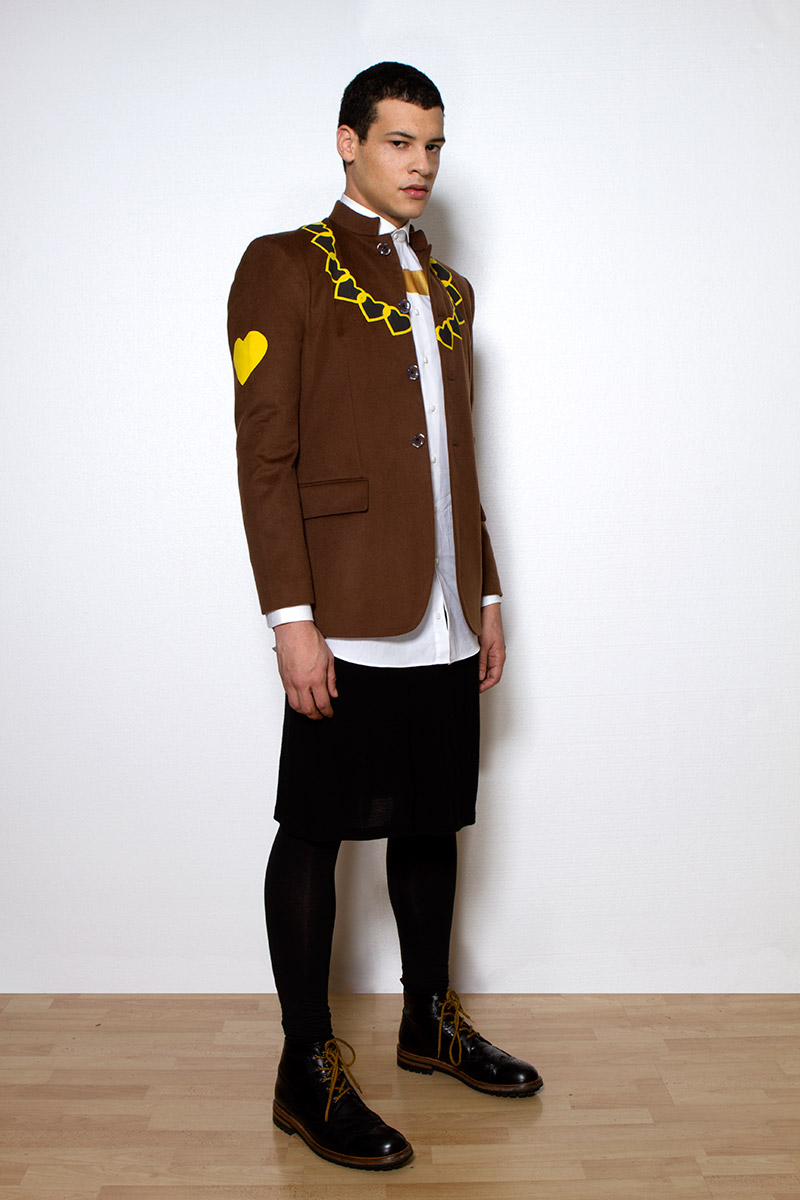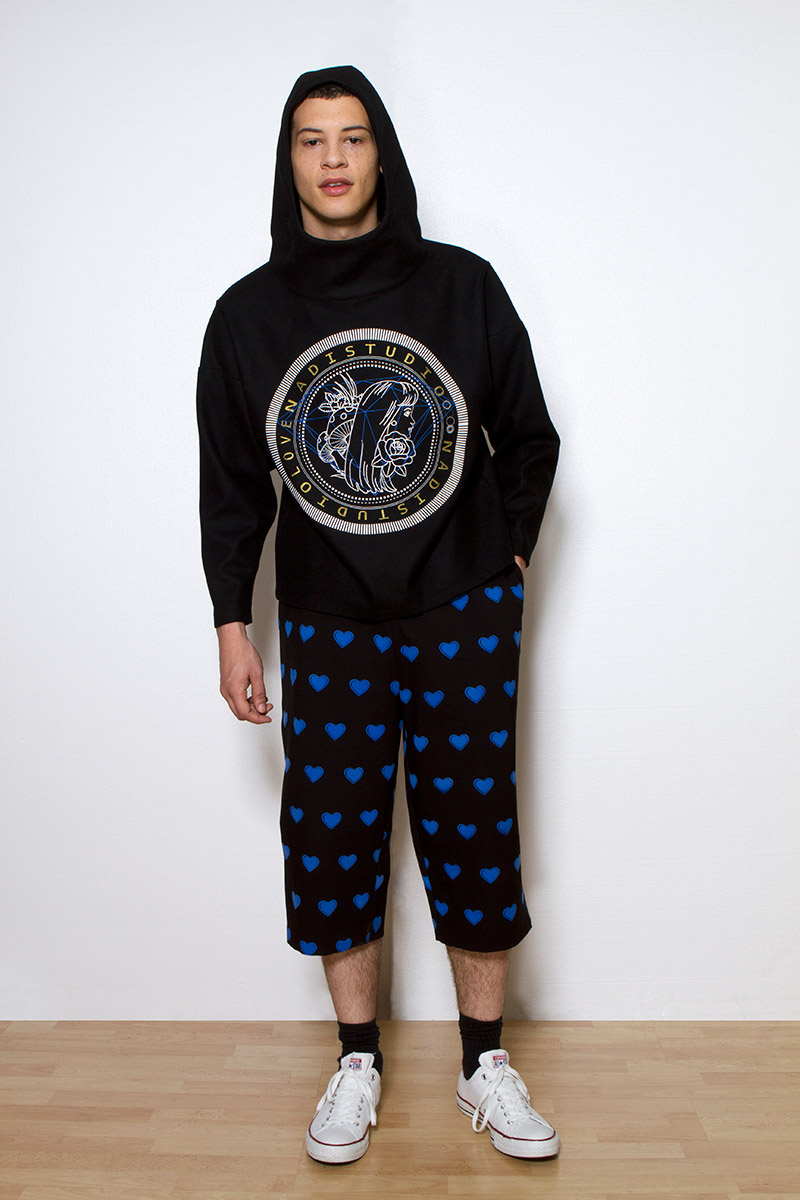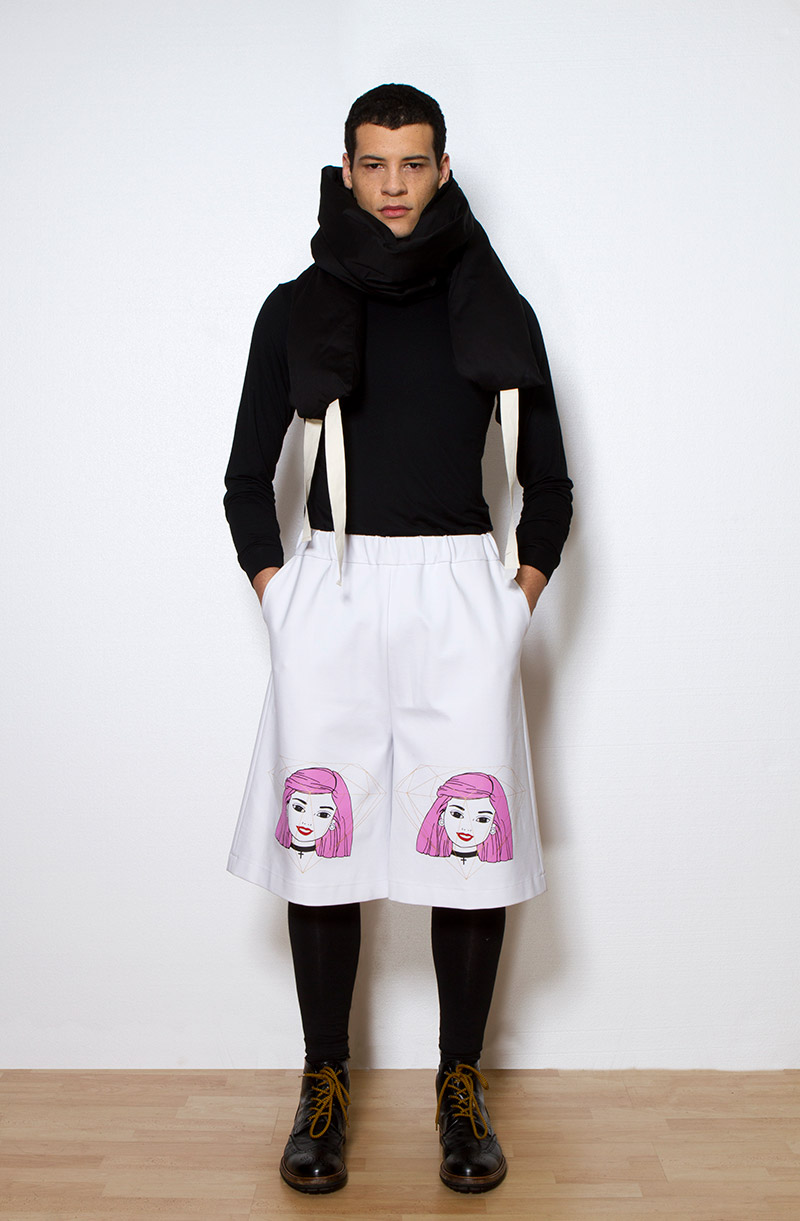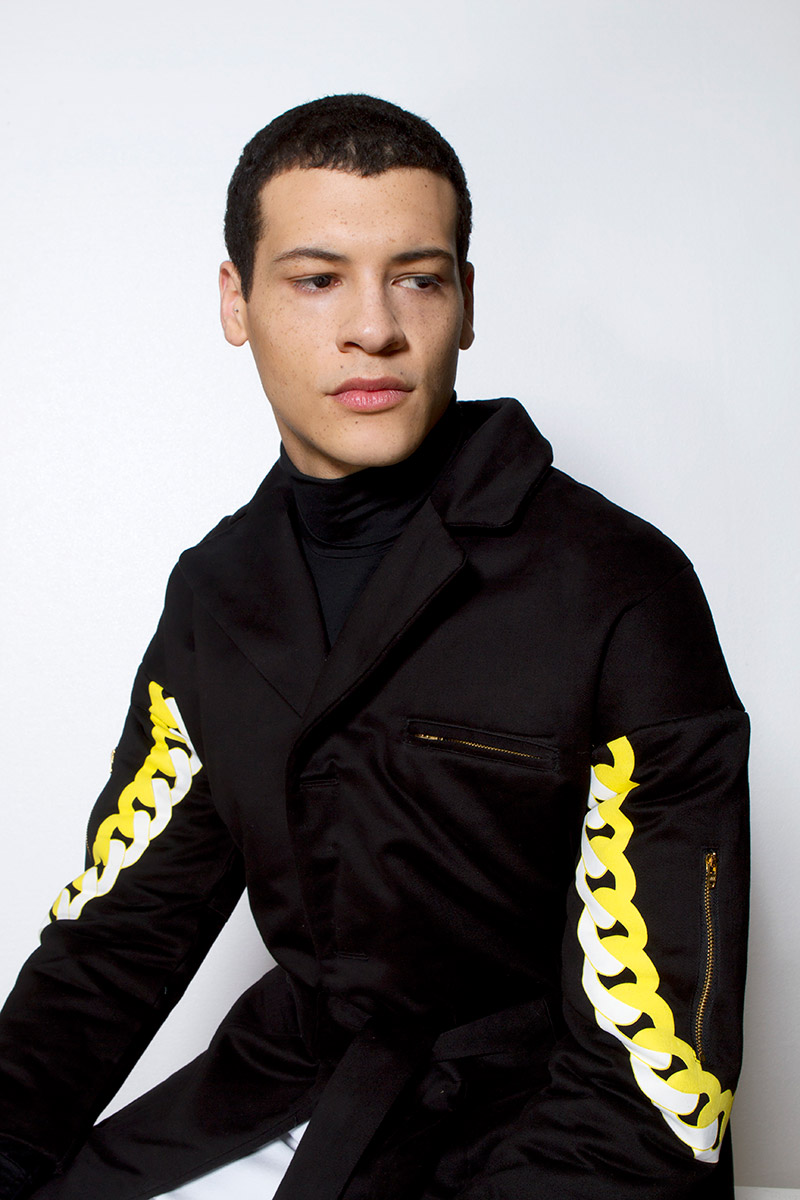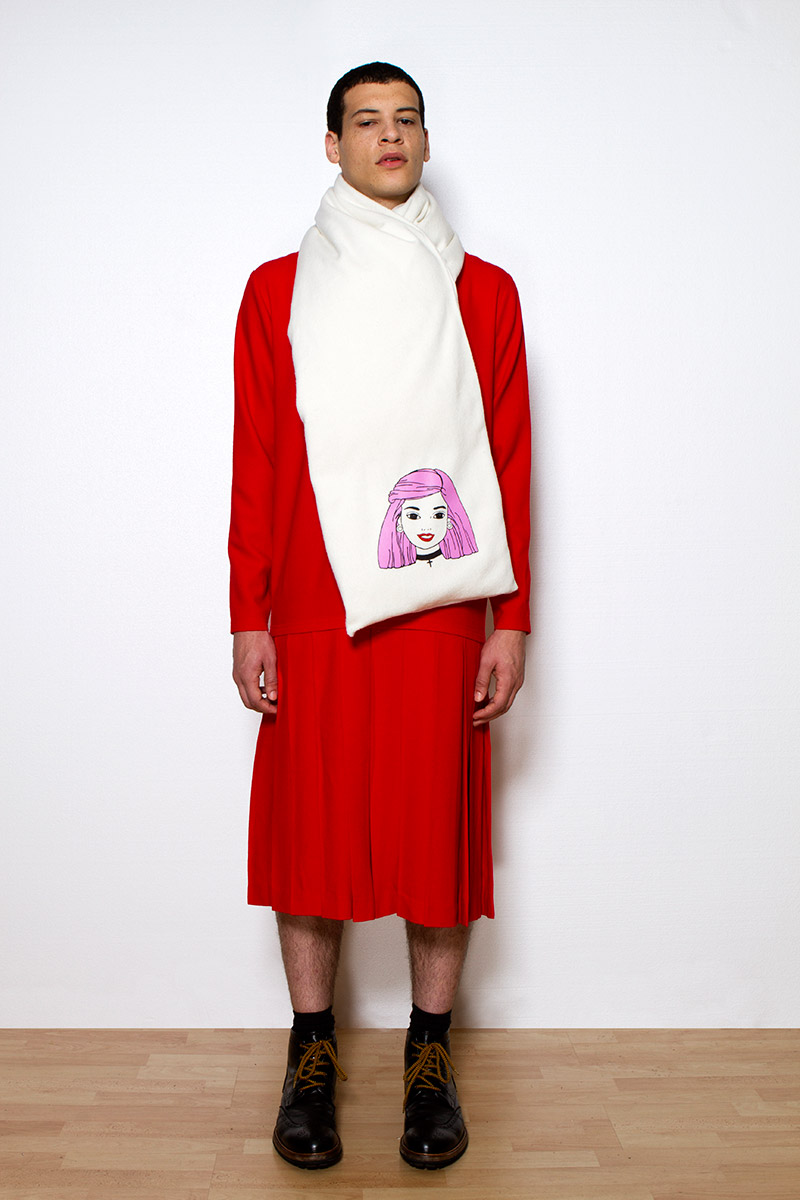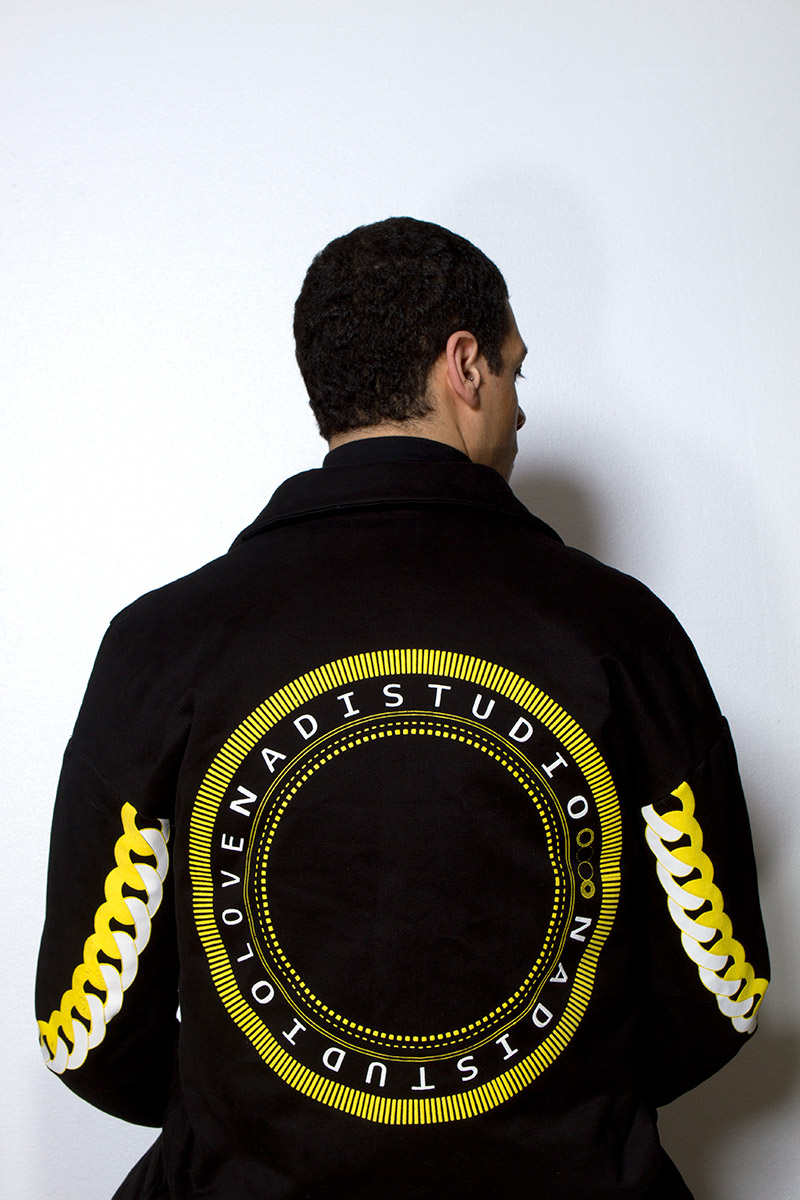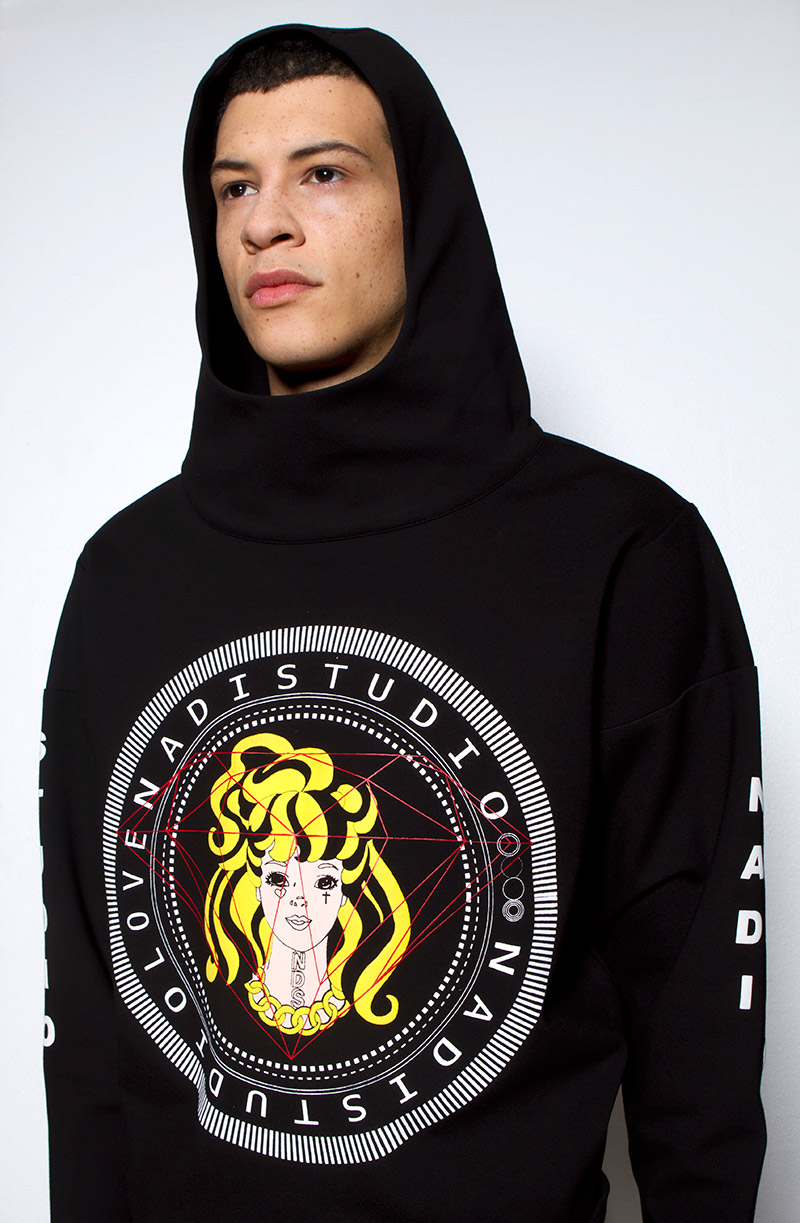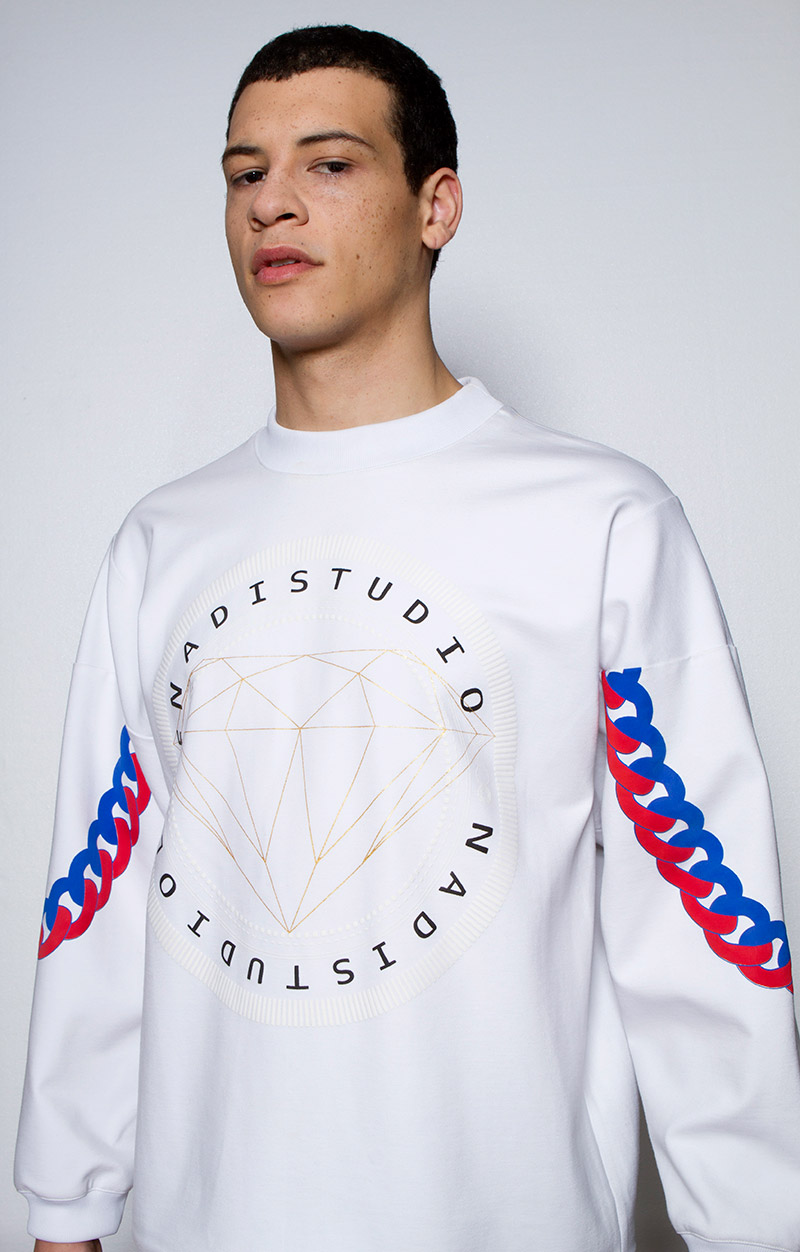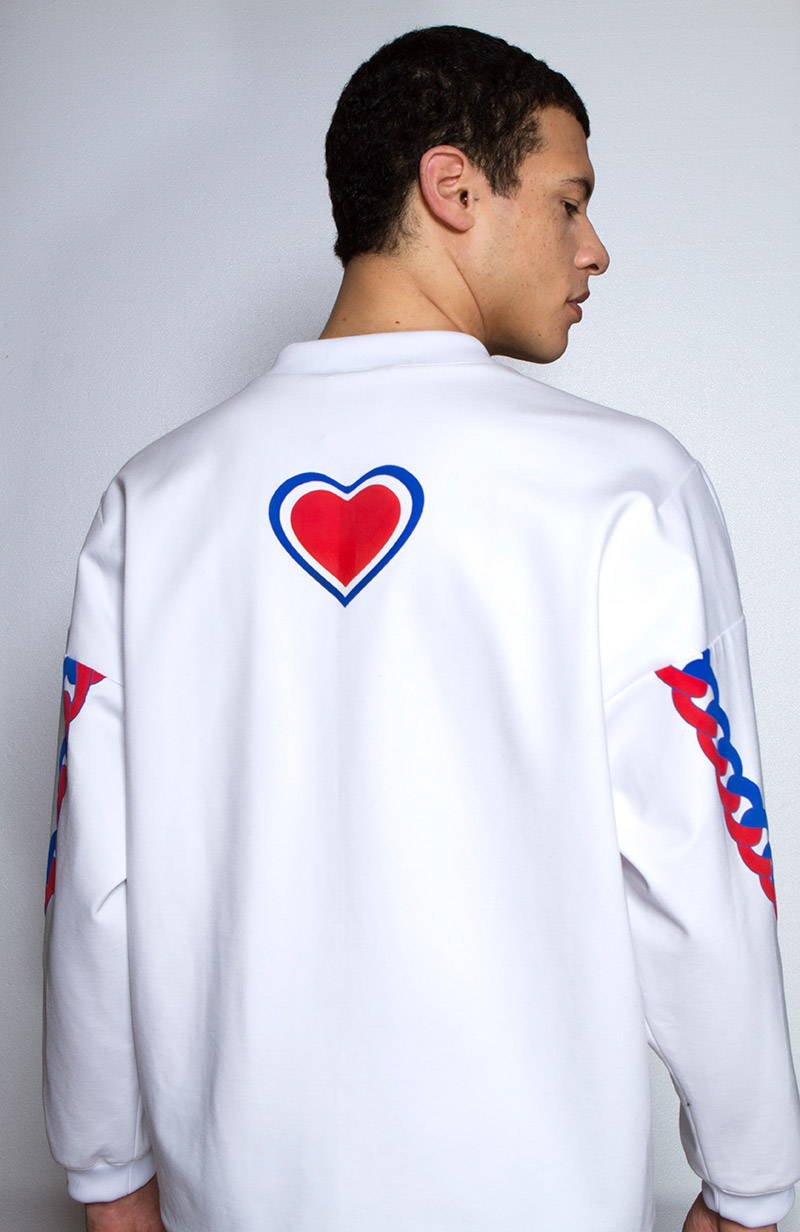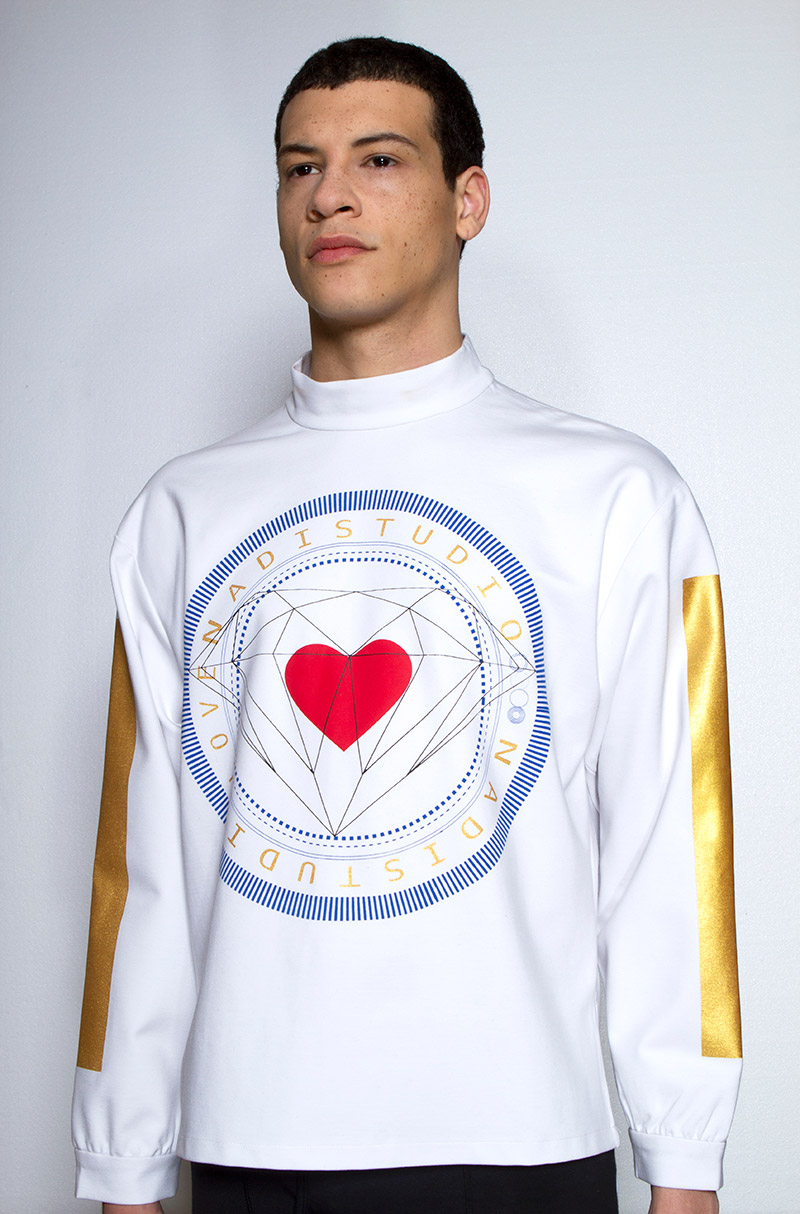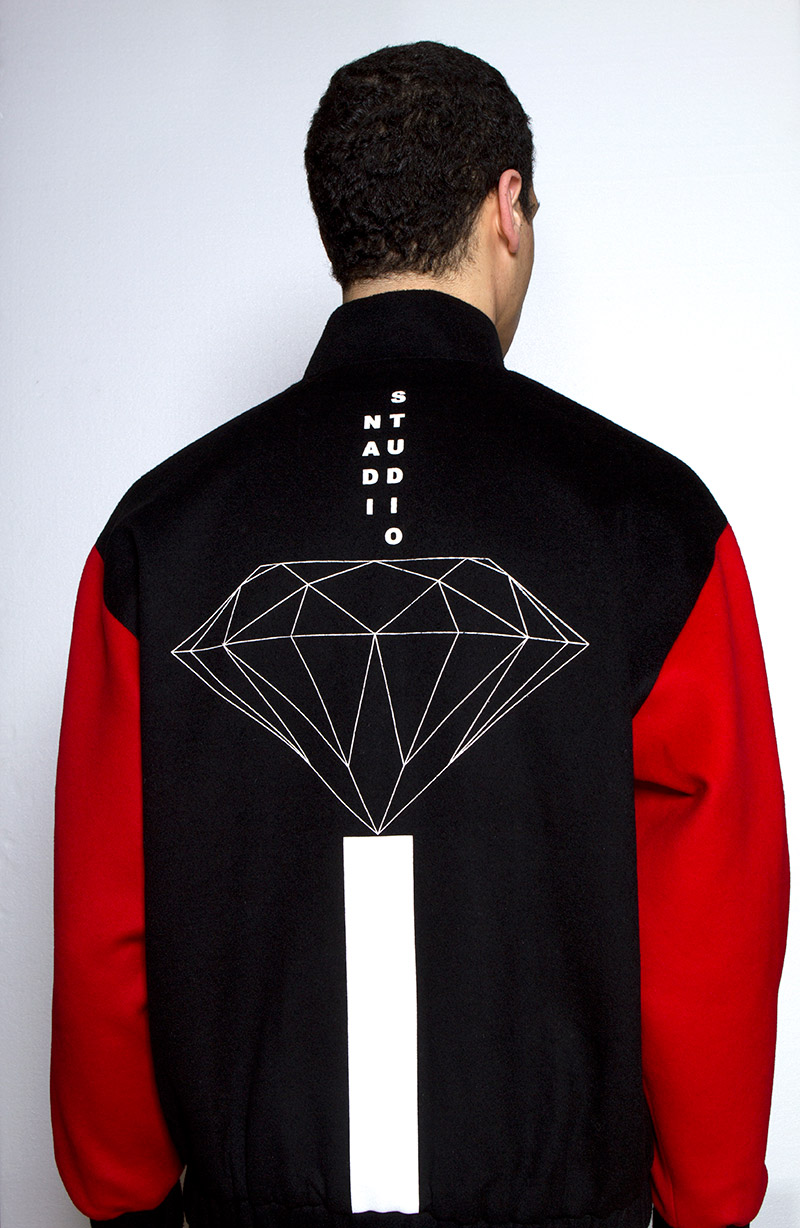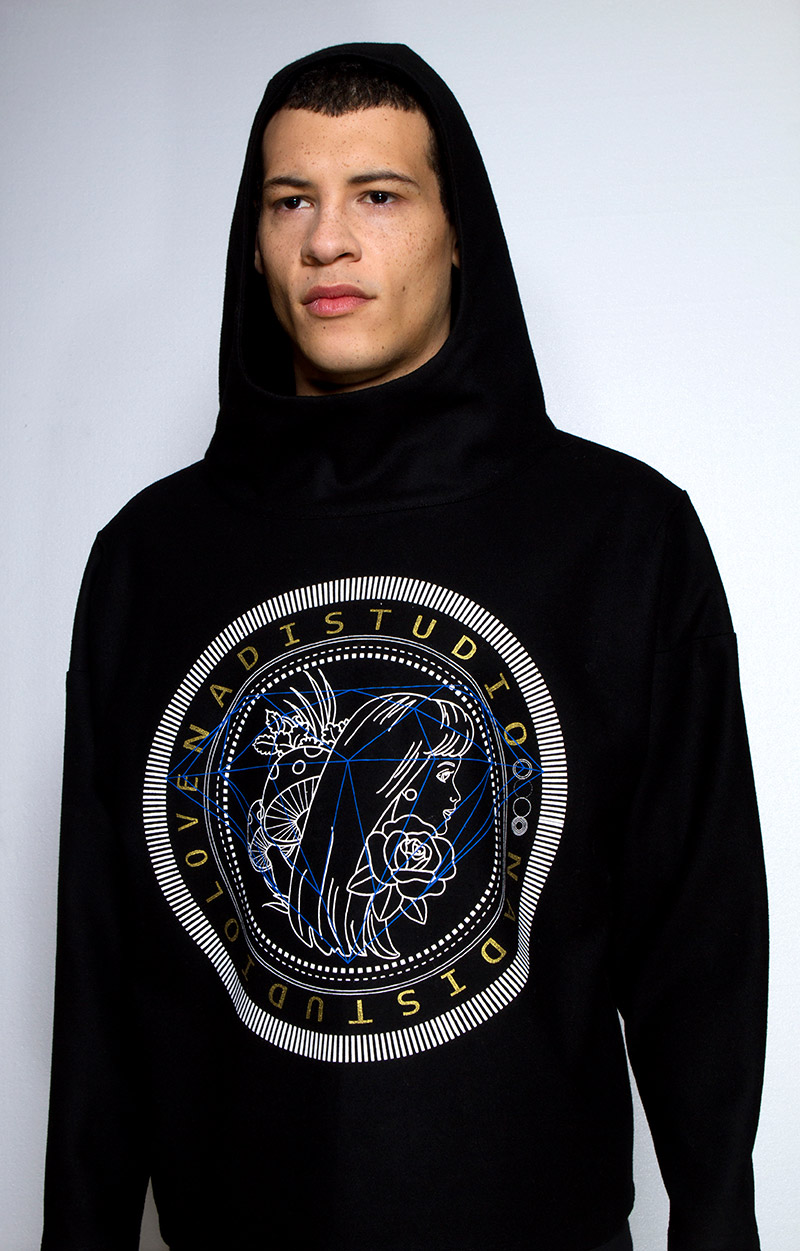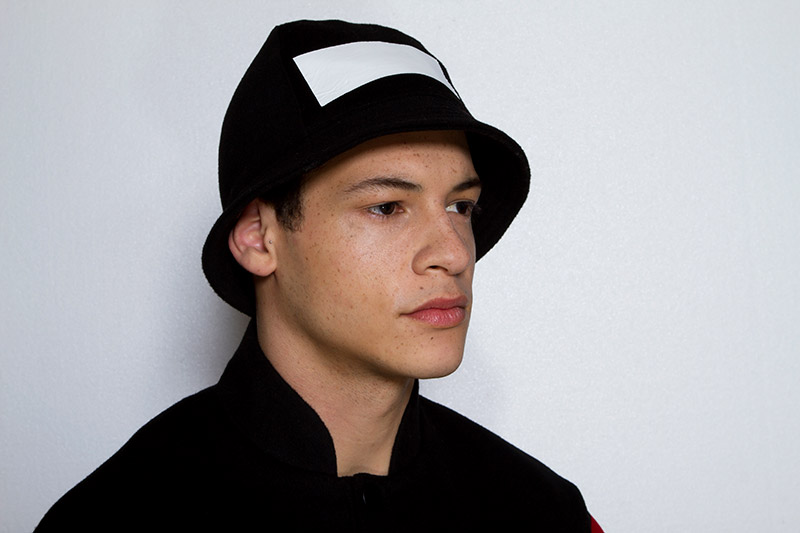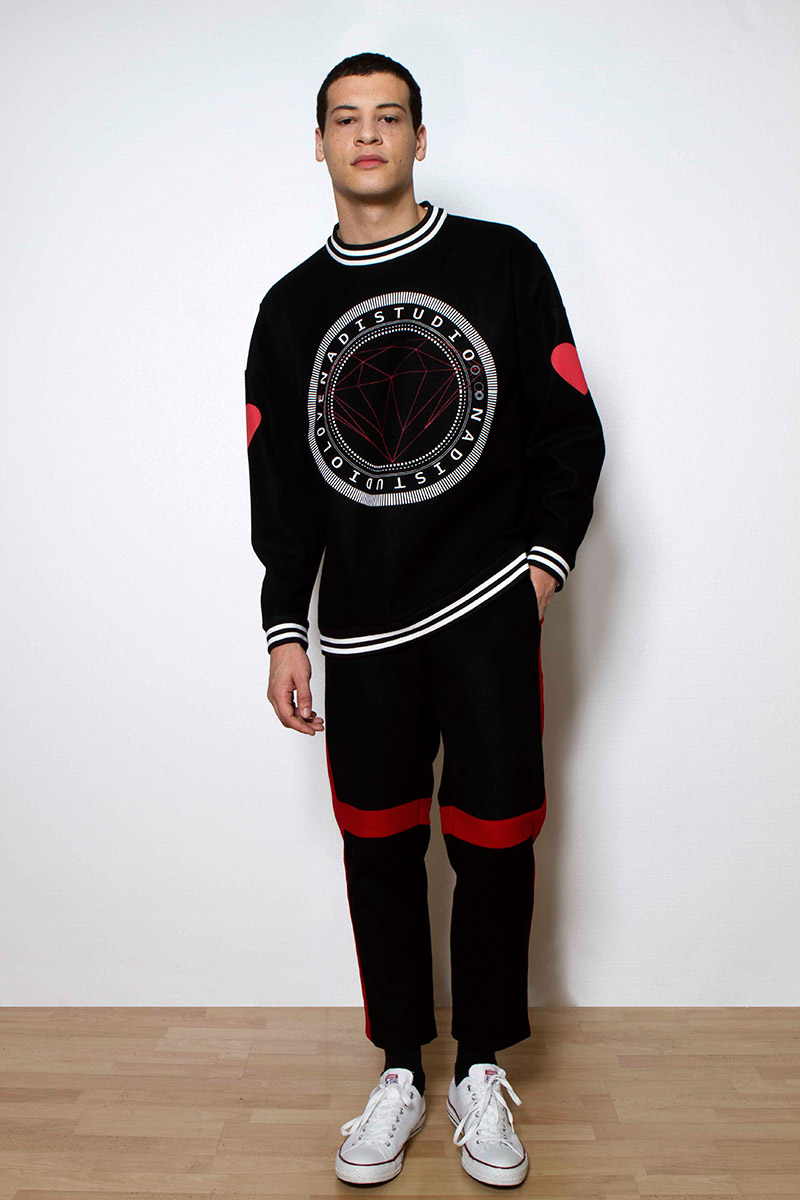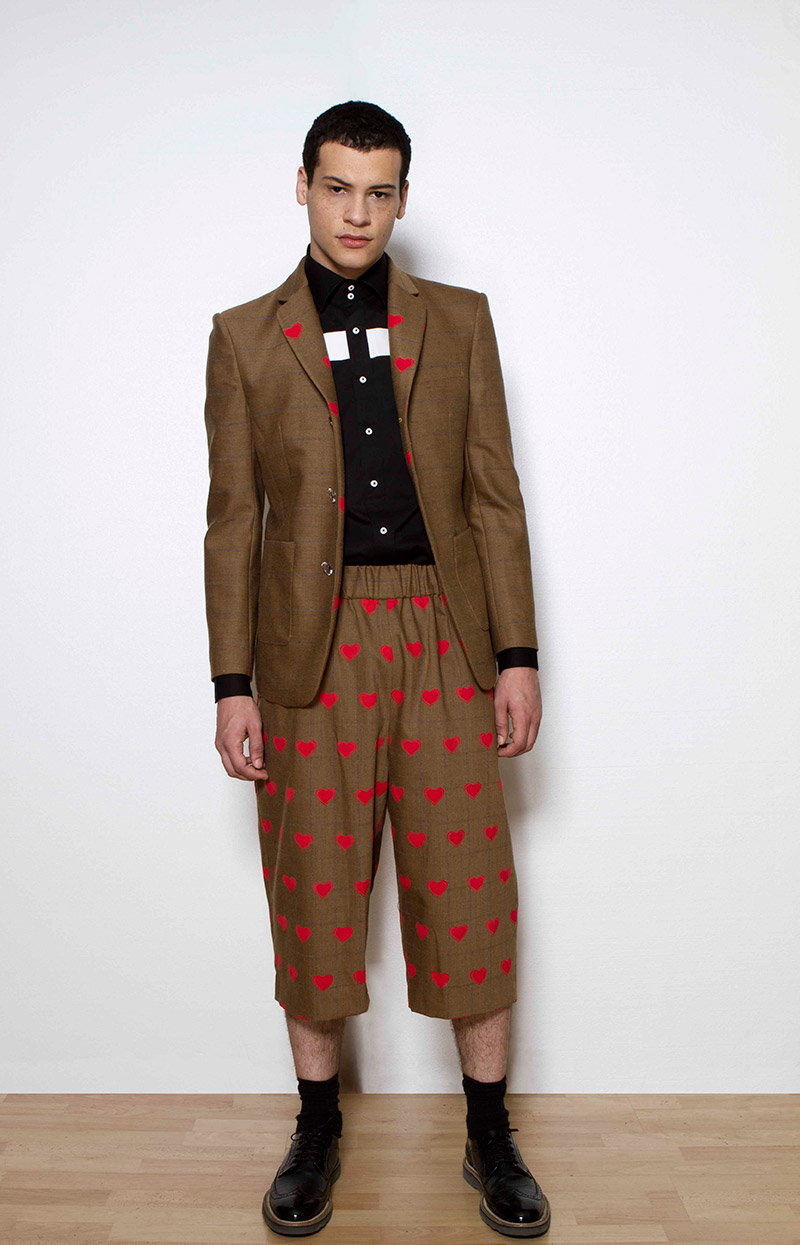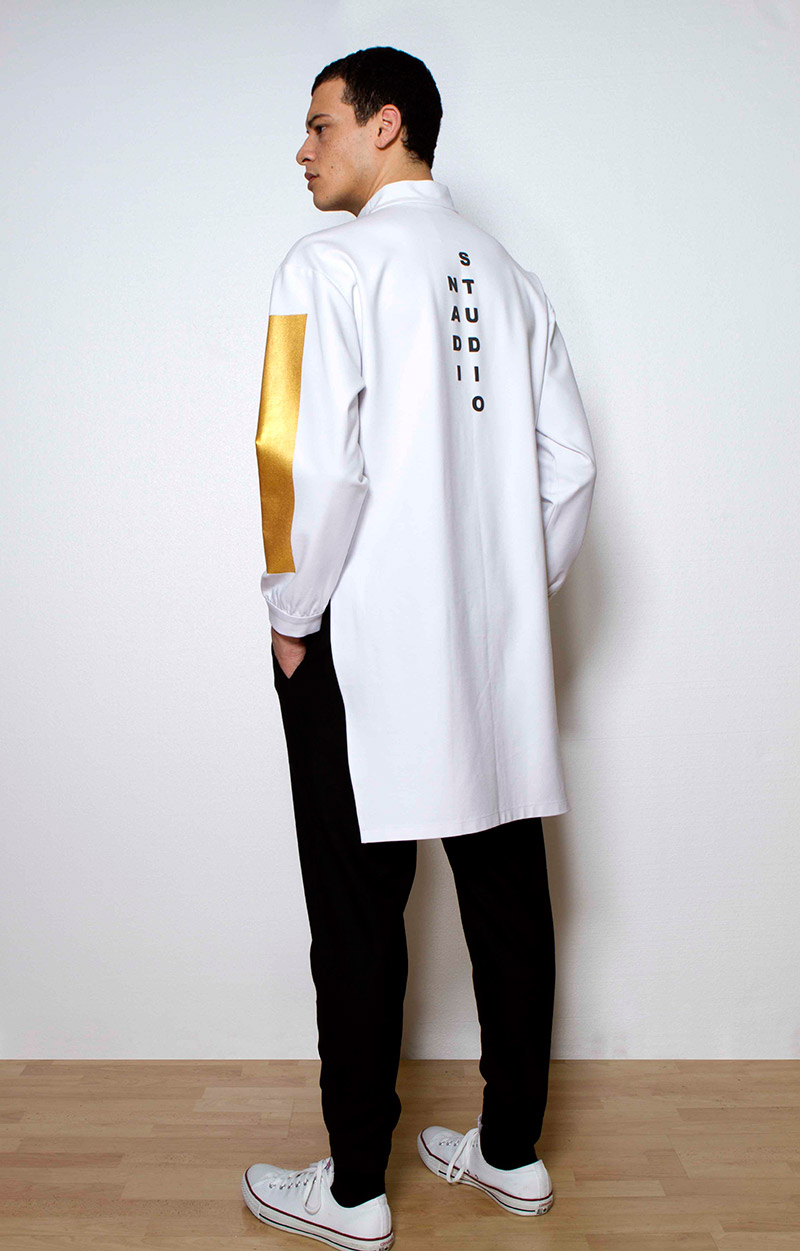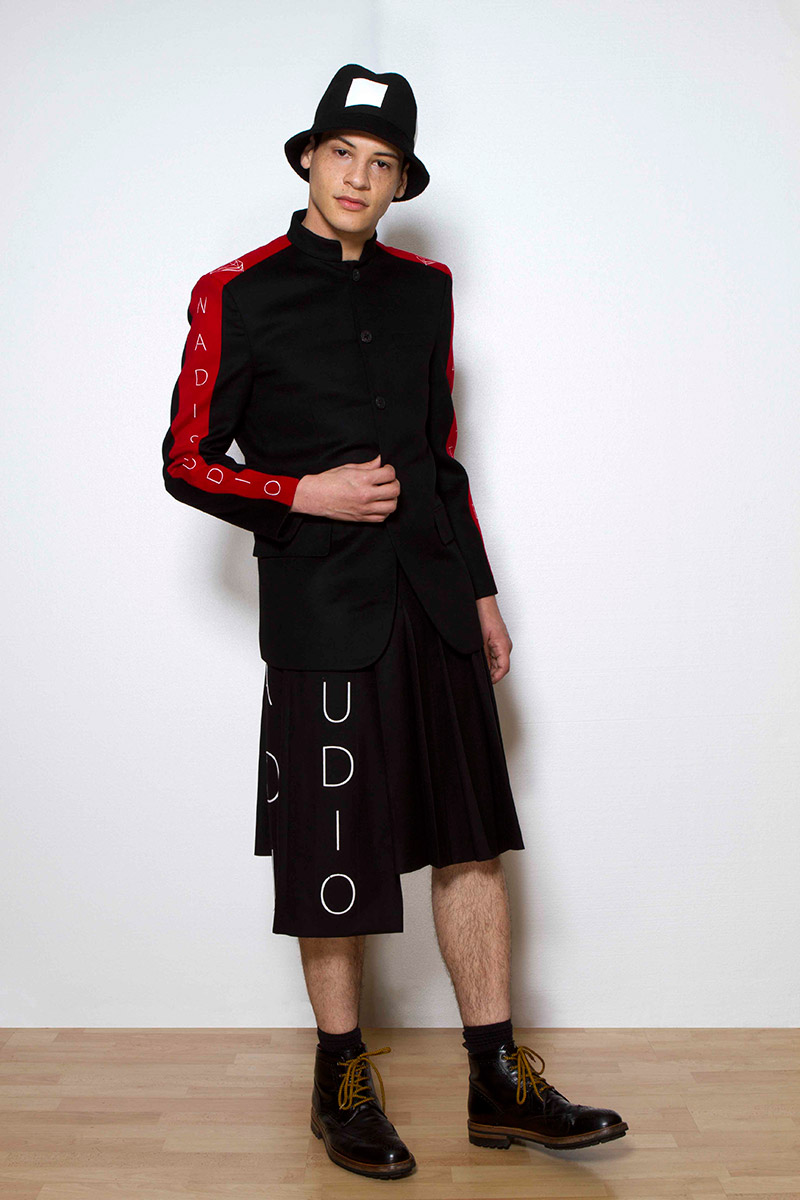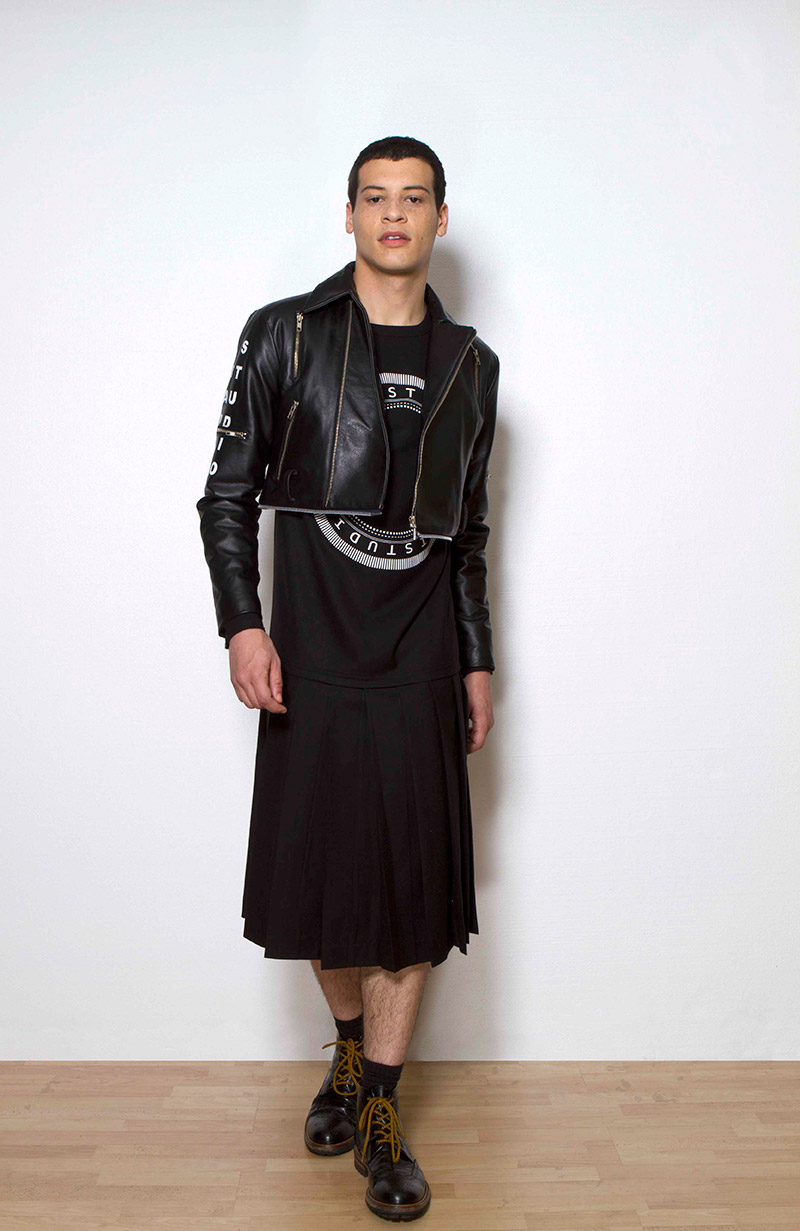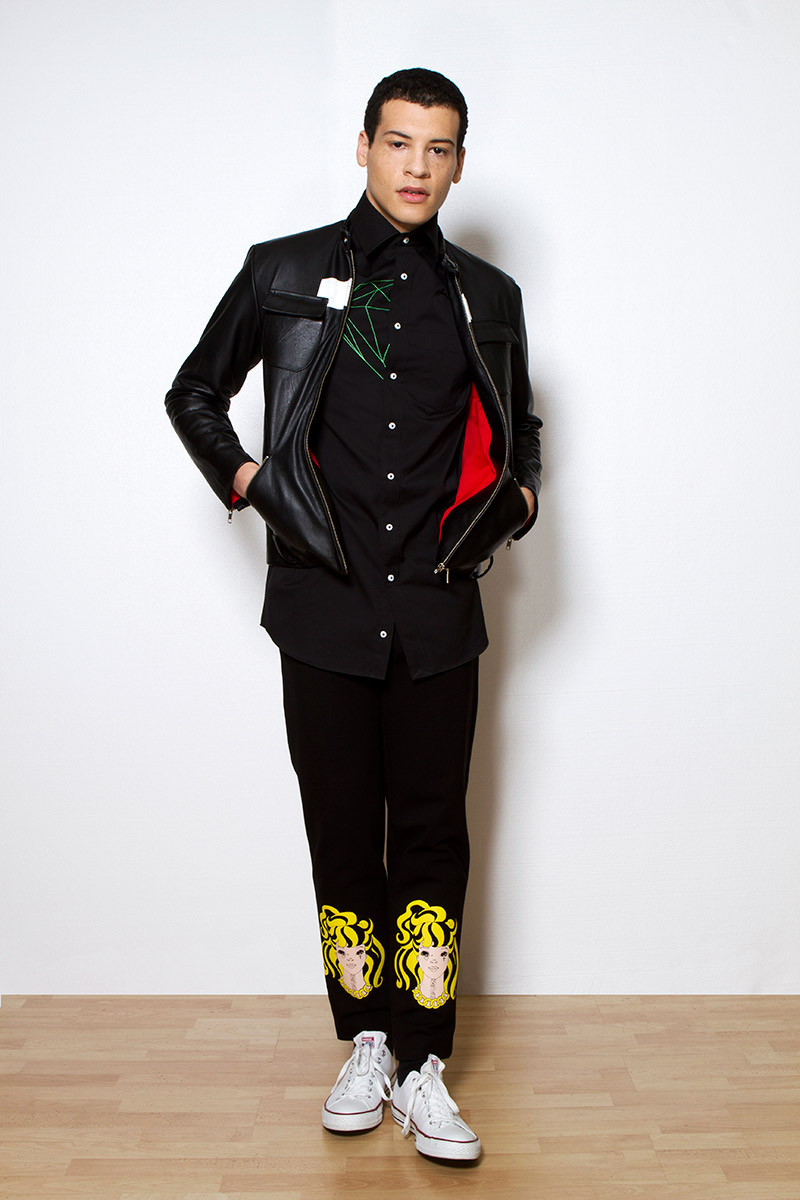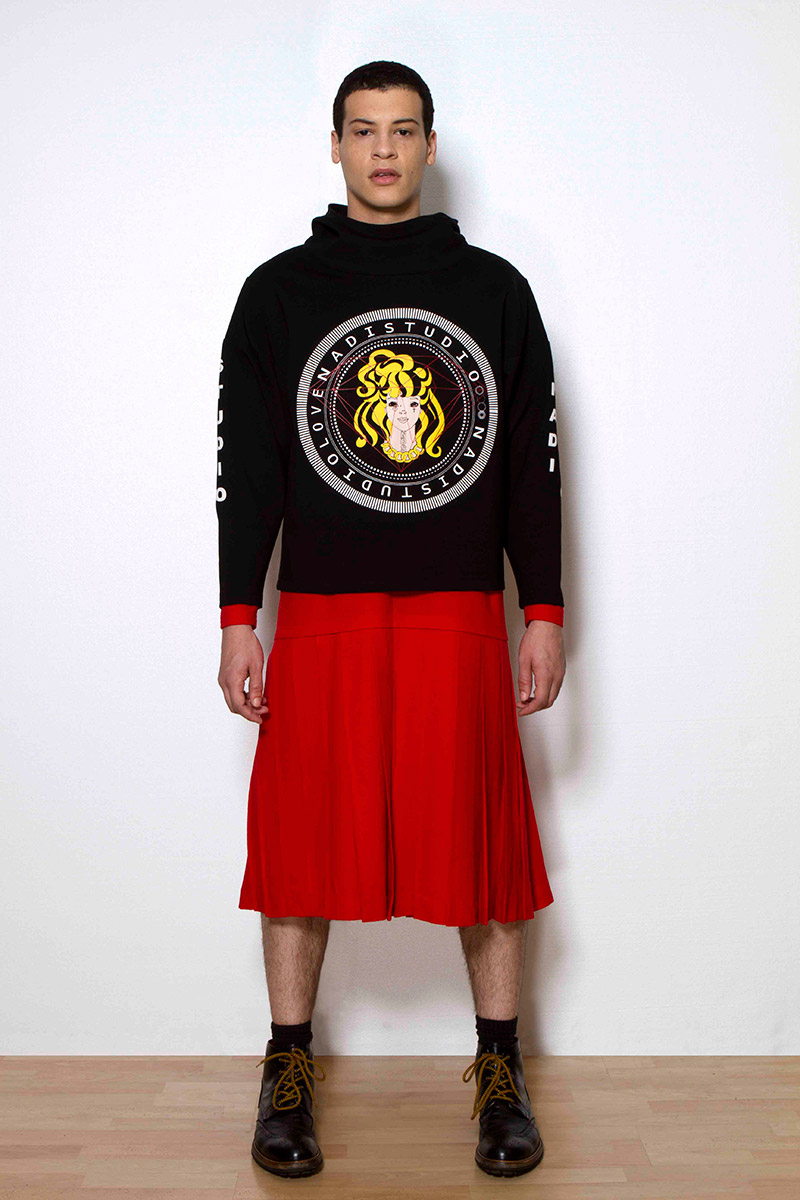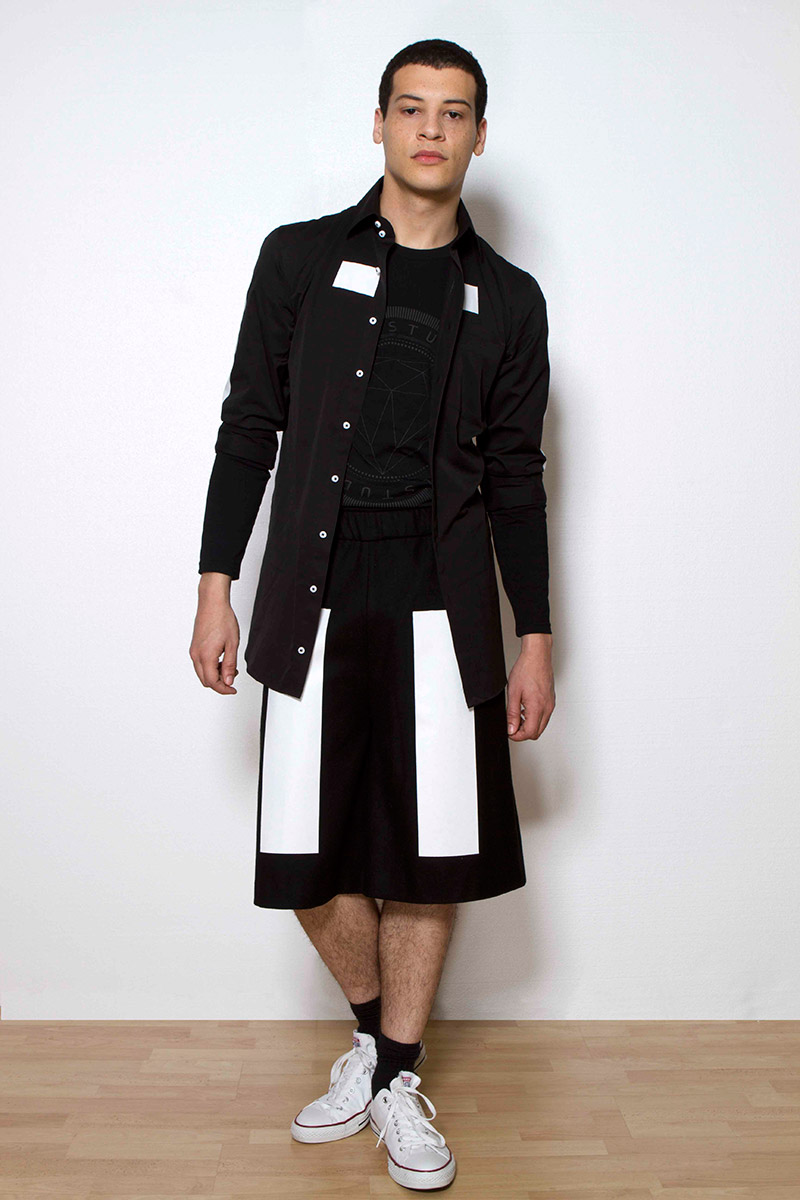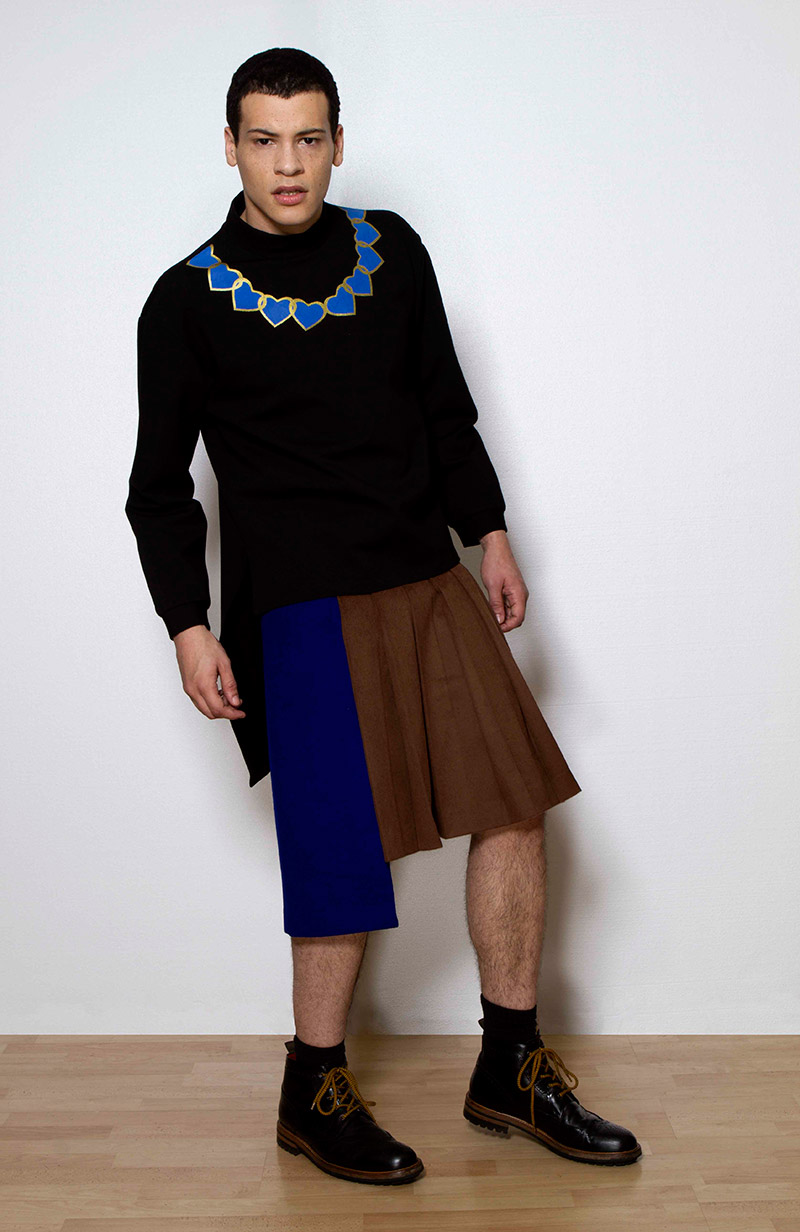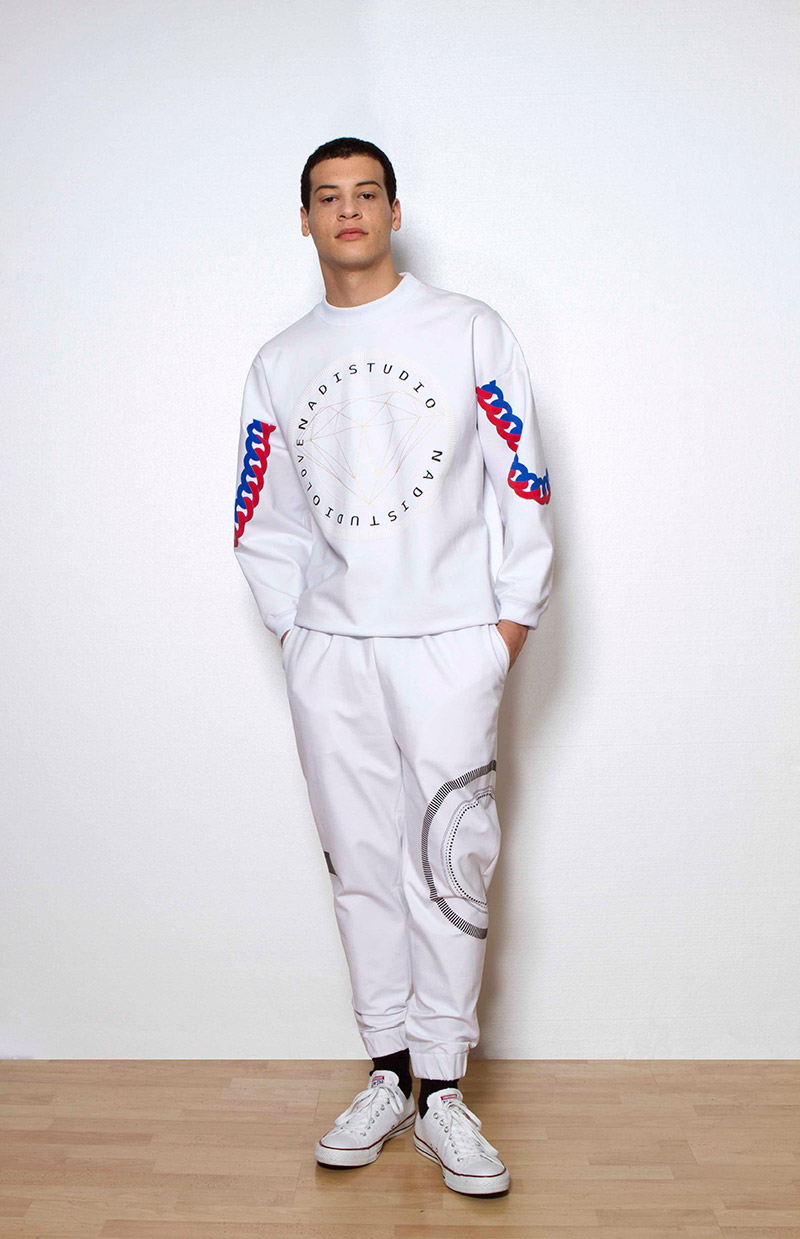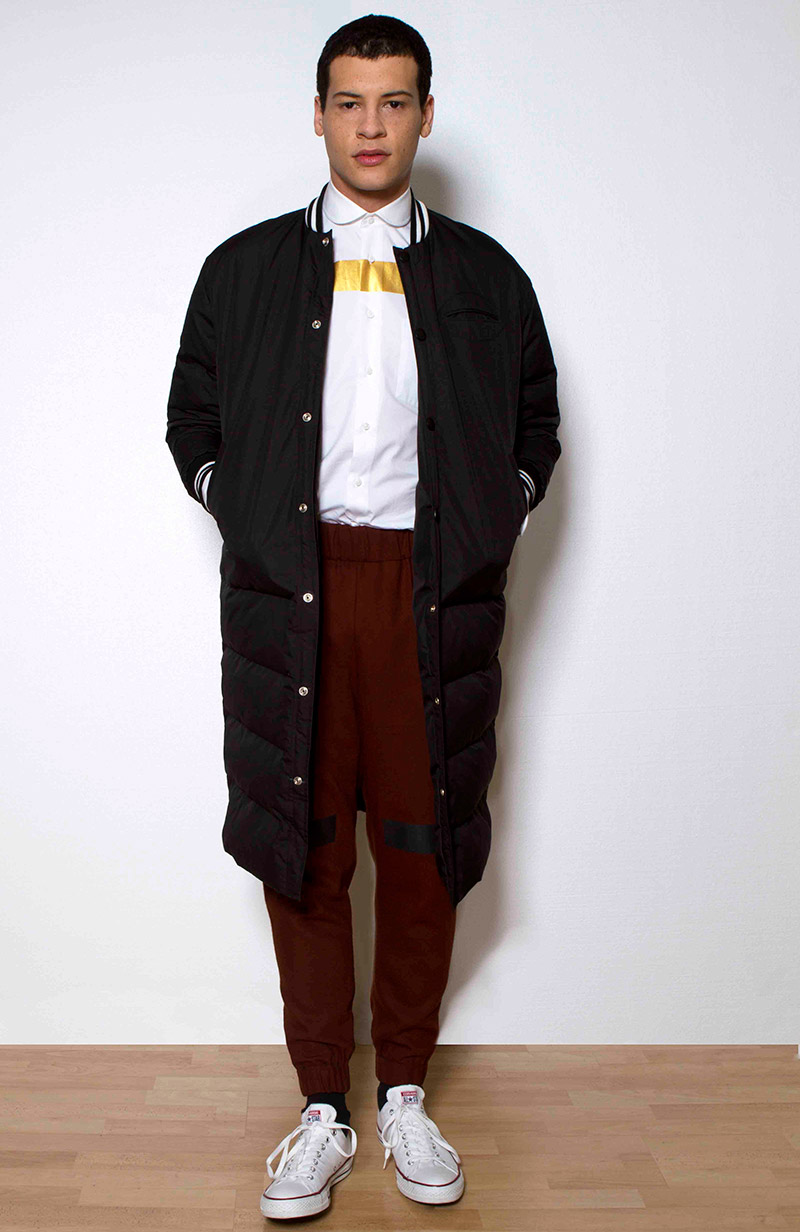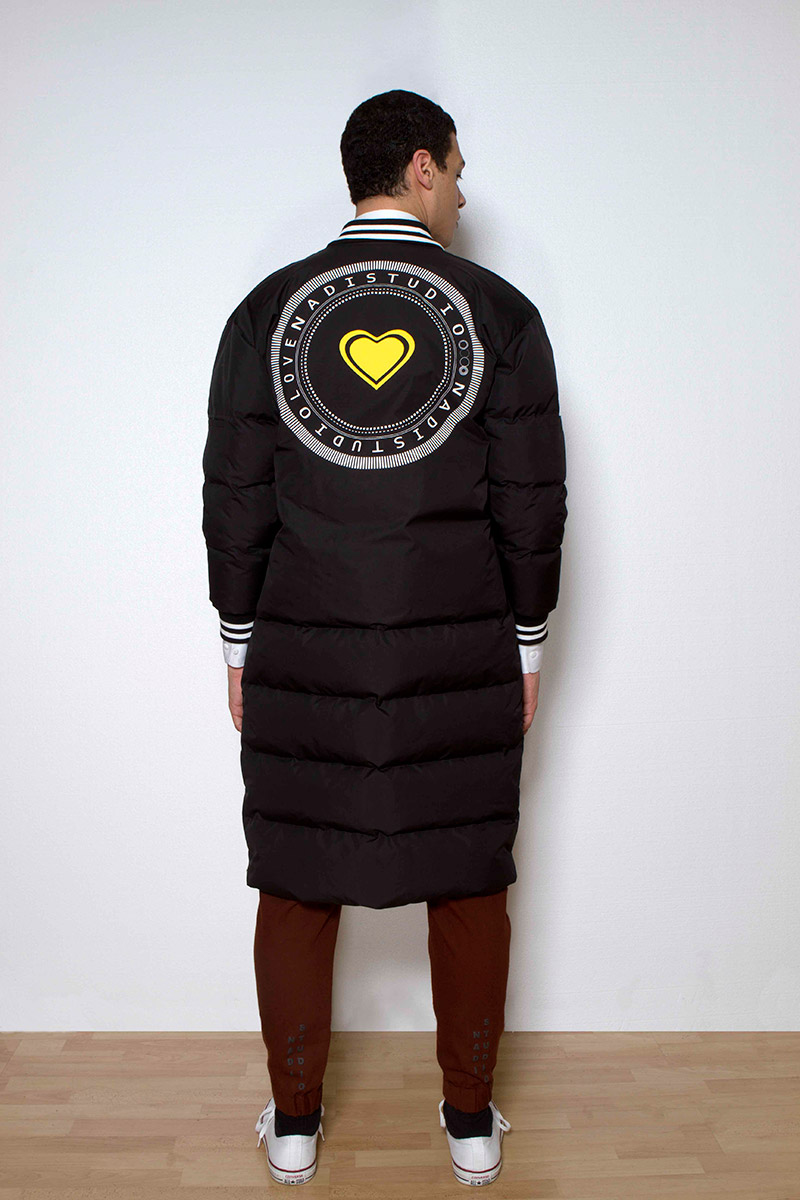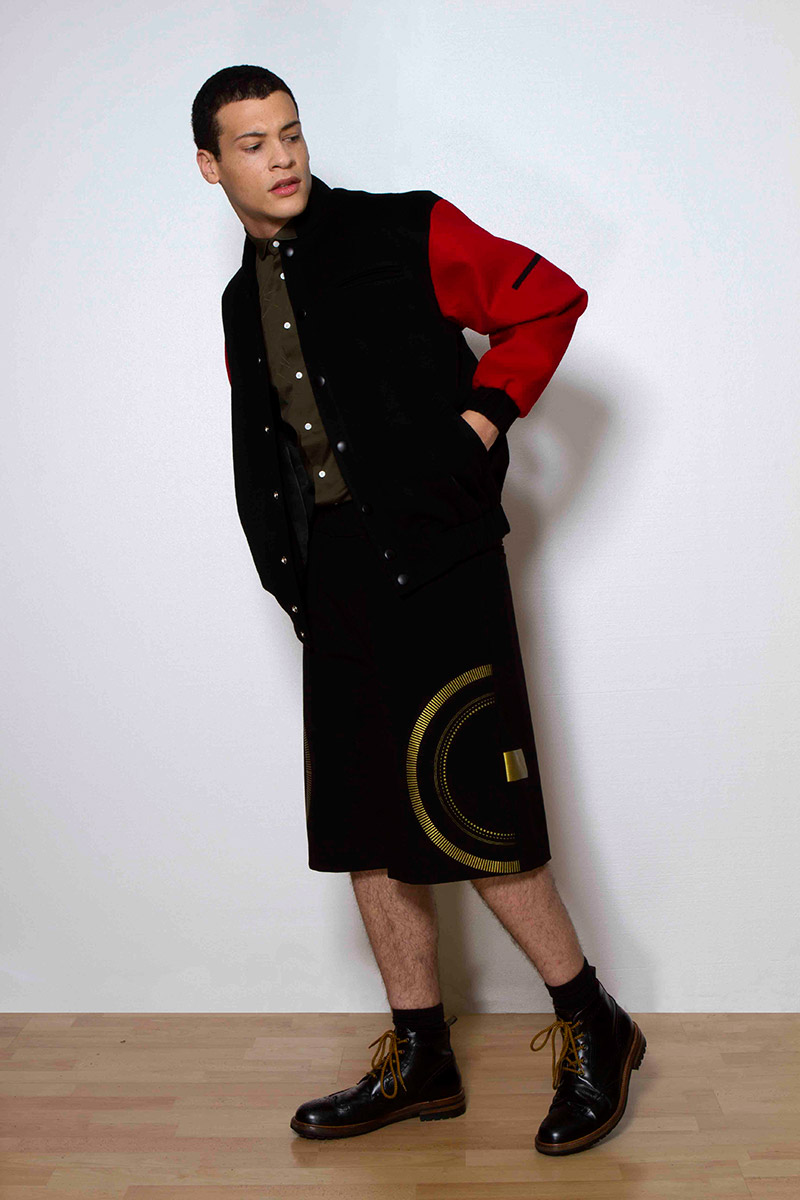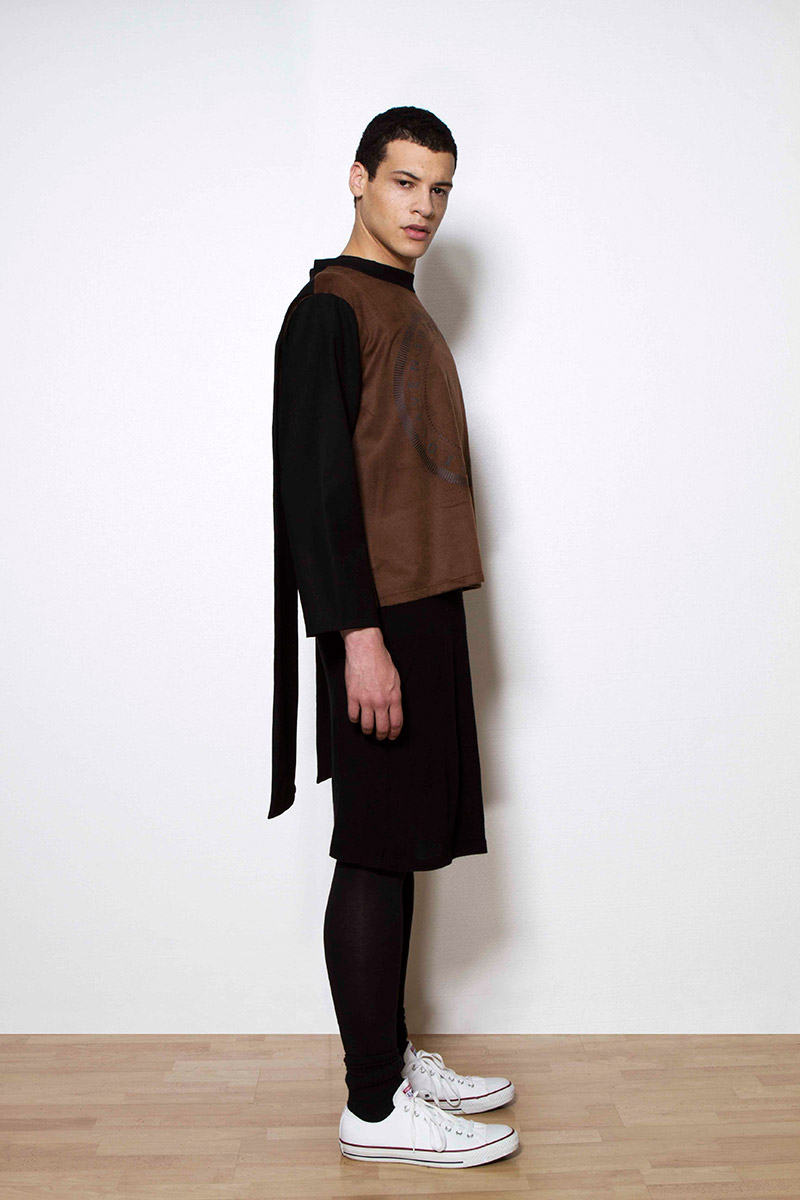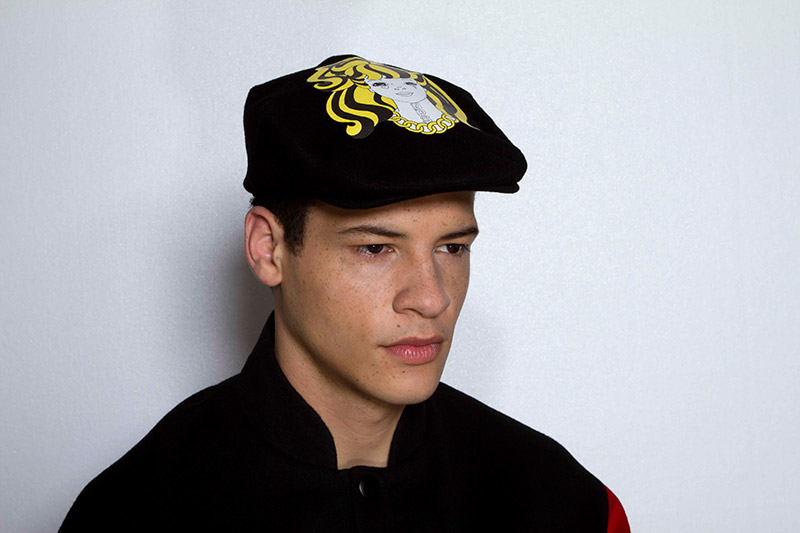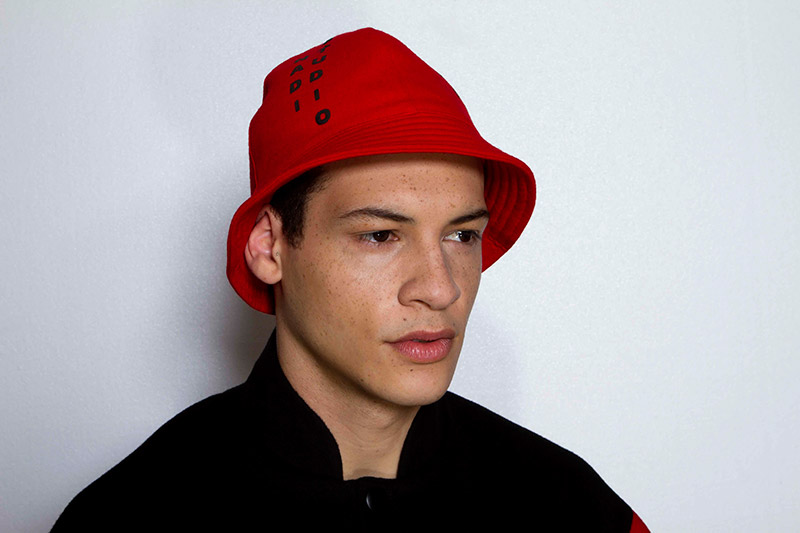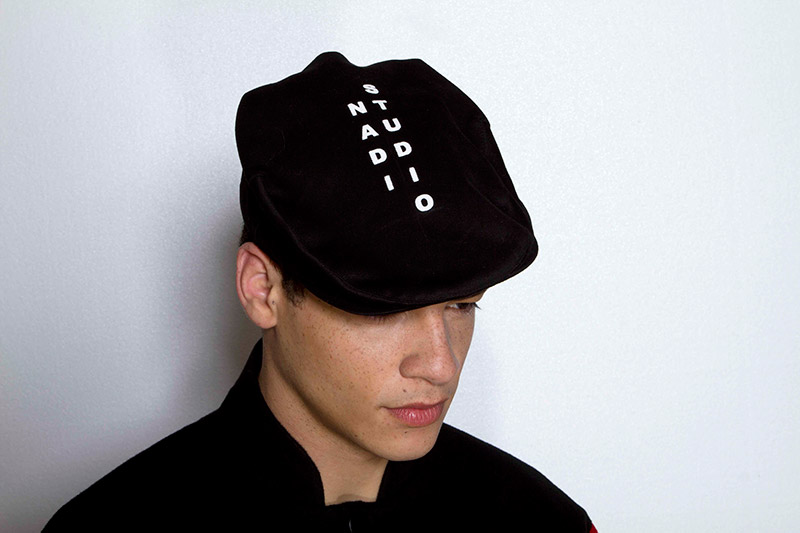 Na Di Studio continues to explore the possibilities of tailored street wear with embossed illustrated prints and fine embroidery.
For FW14, Na Di Studio introduces the biggest obsession you could have as a child, and this was the love for Barbie dolls; a wardrobe full of mini clothes and a variety of accessories was just the start for Na Di's career in Fashion.
The collection consist of high quality cottons, wools, cashmeres, tweets and leathers presenting the alter- native traditional British man with the twist of sportswear, female heros and diamonds. All garments are beautifully lined and quality is ensured throughout making the inside detail as important as the outer.