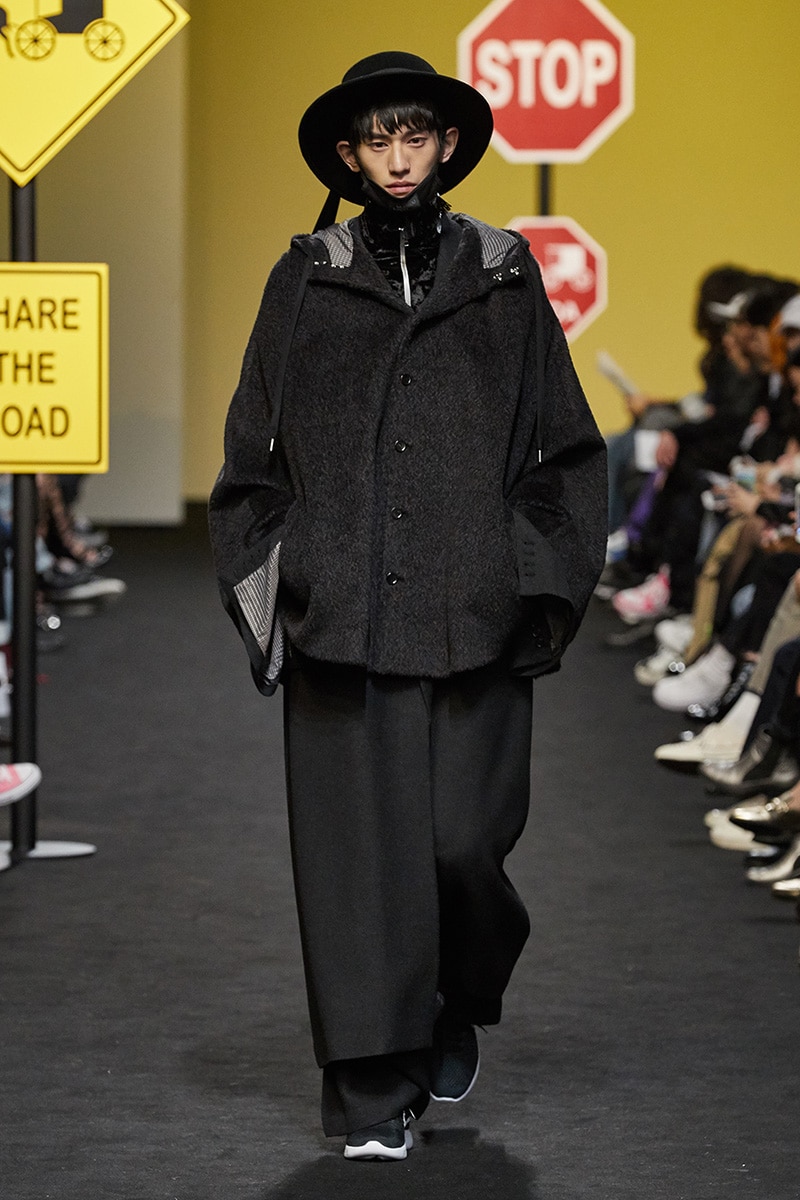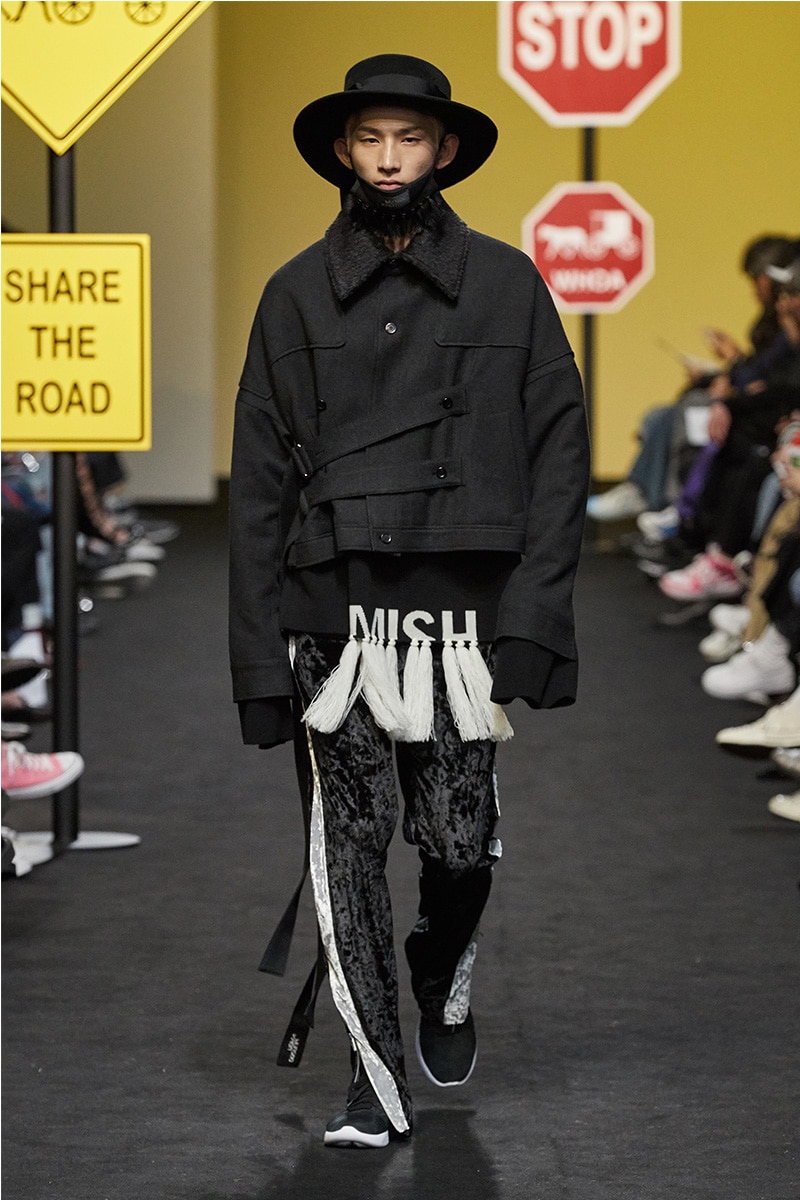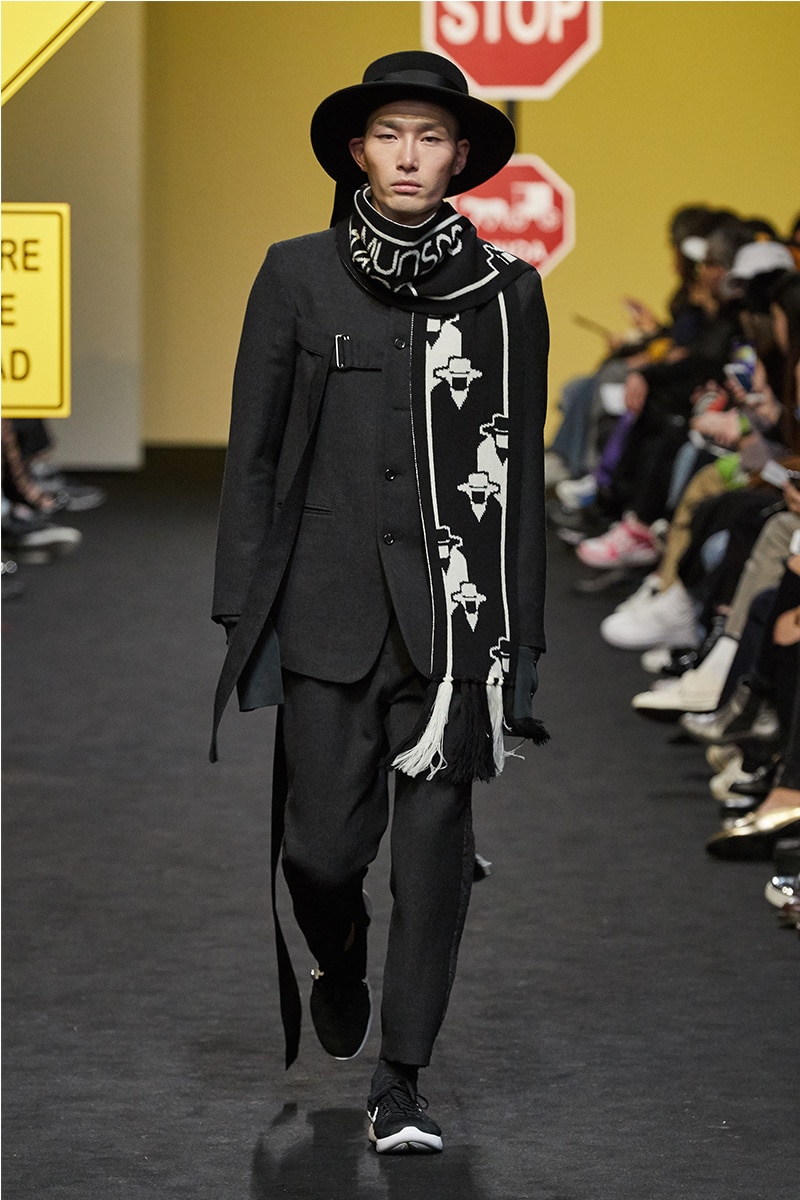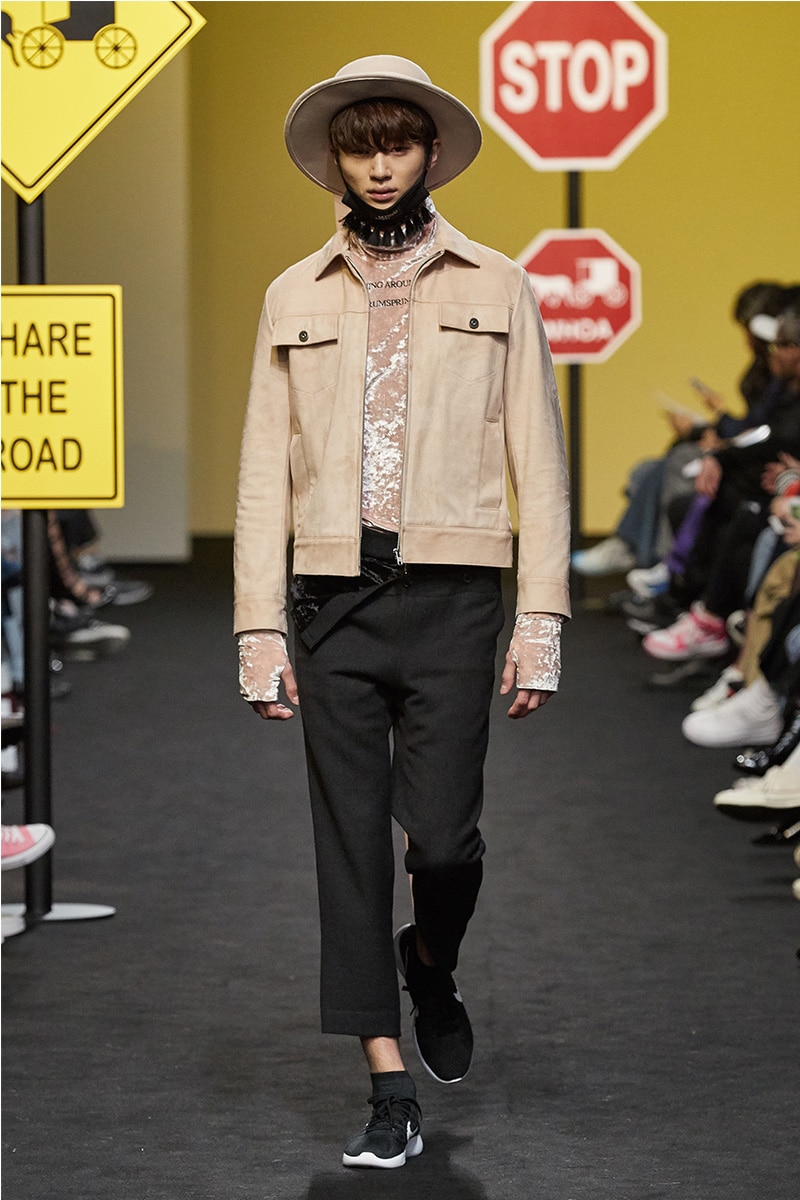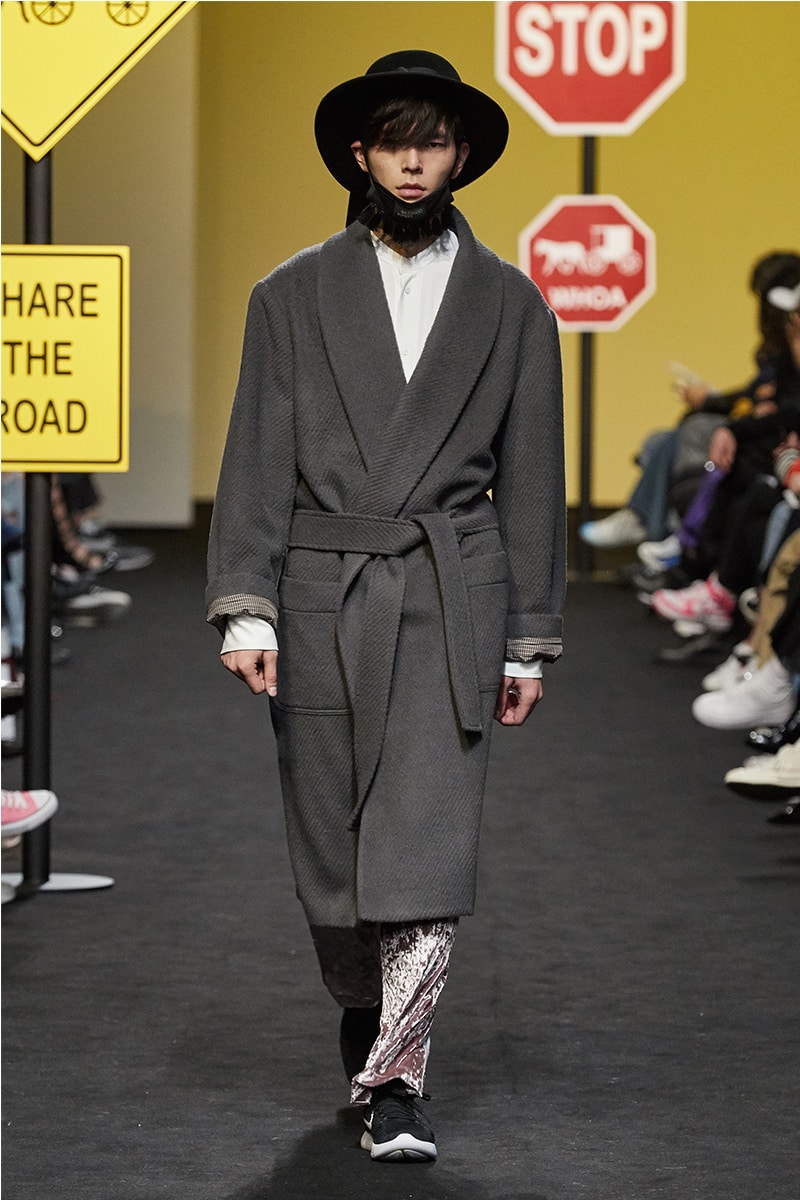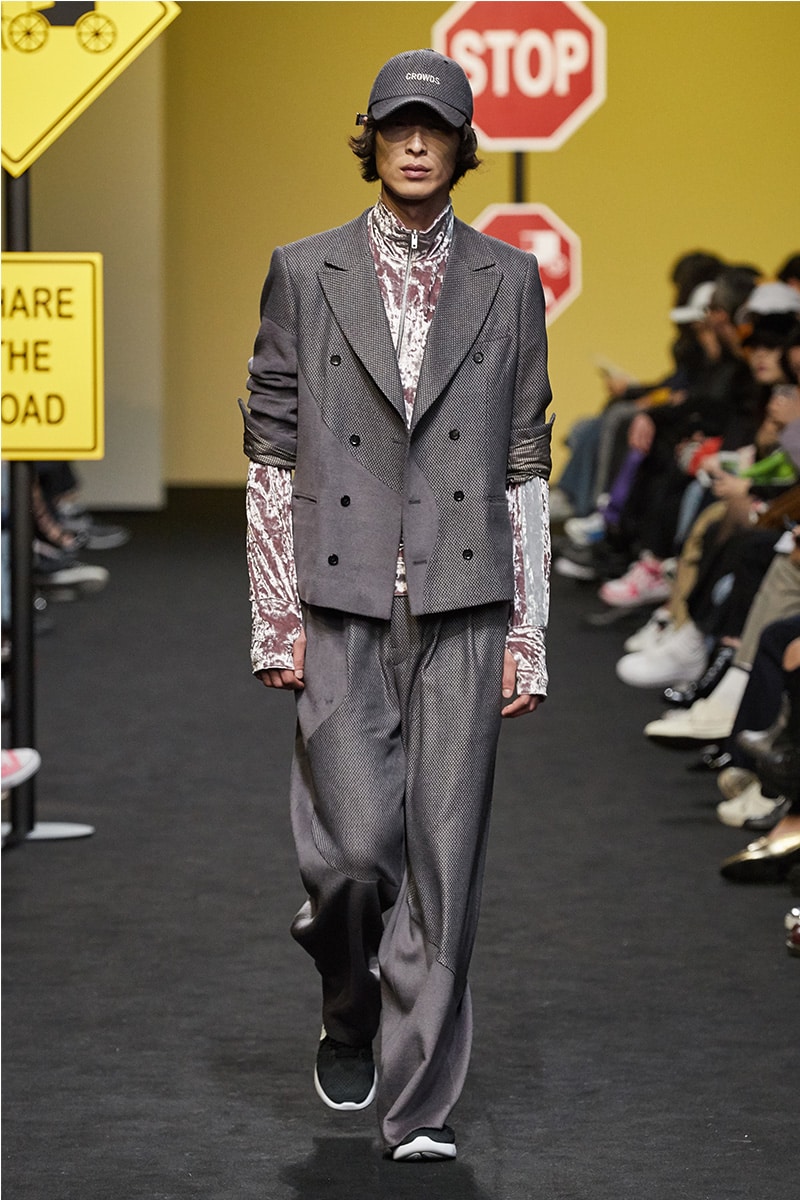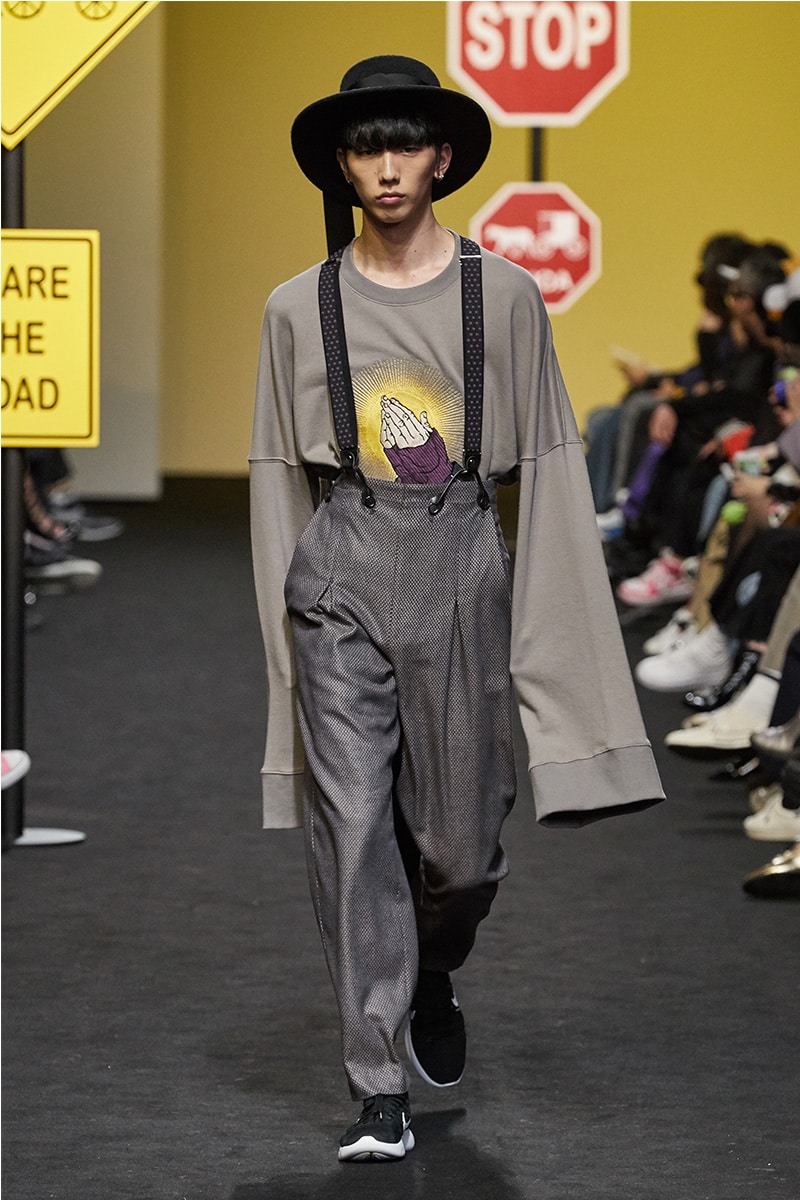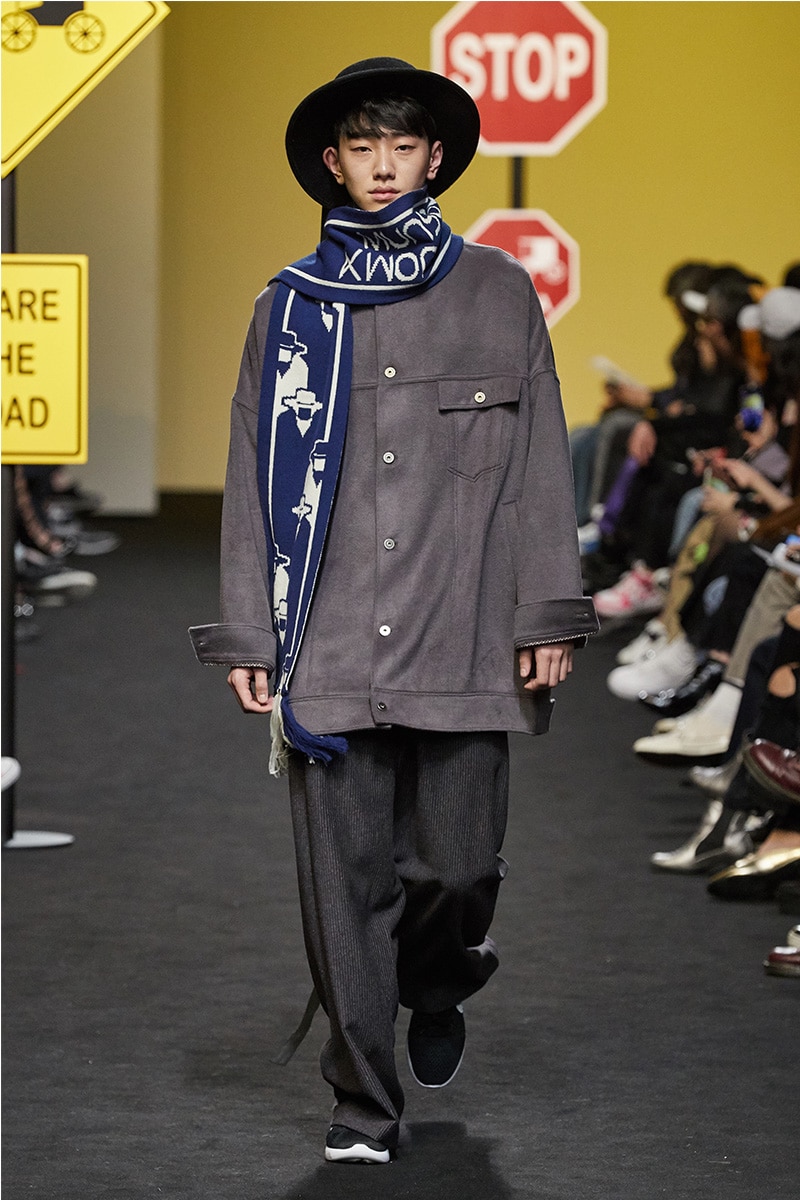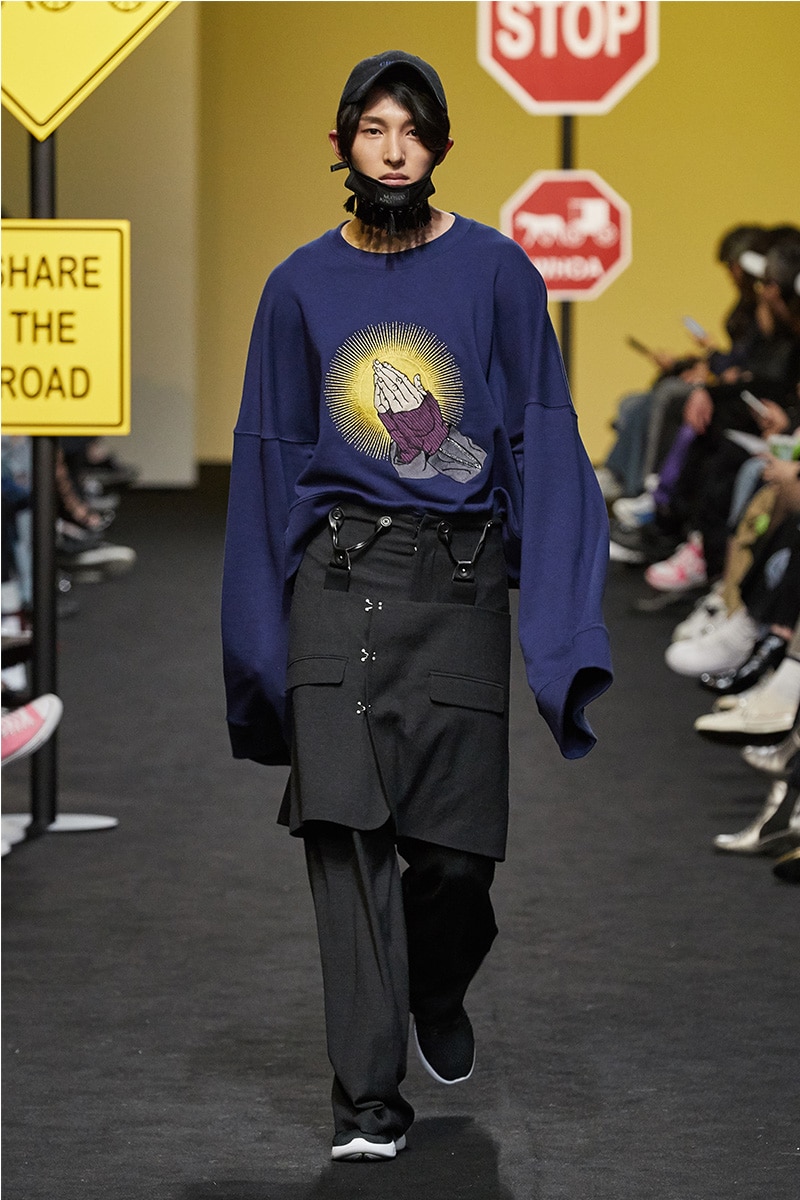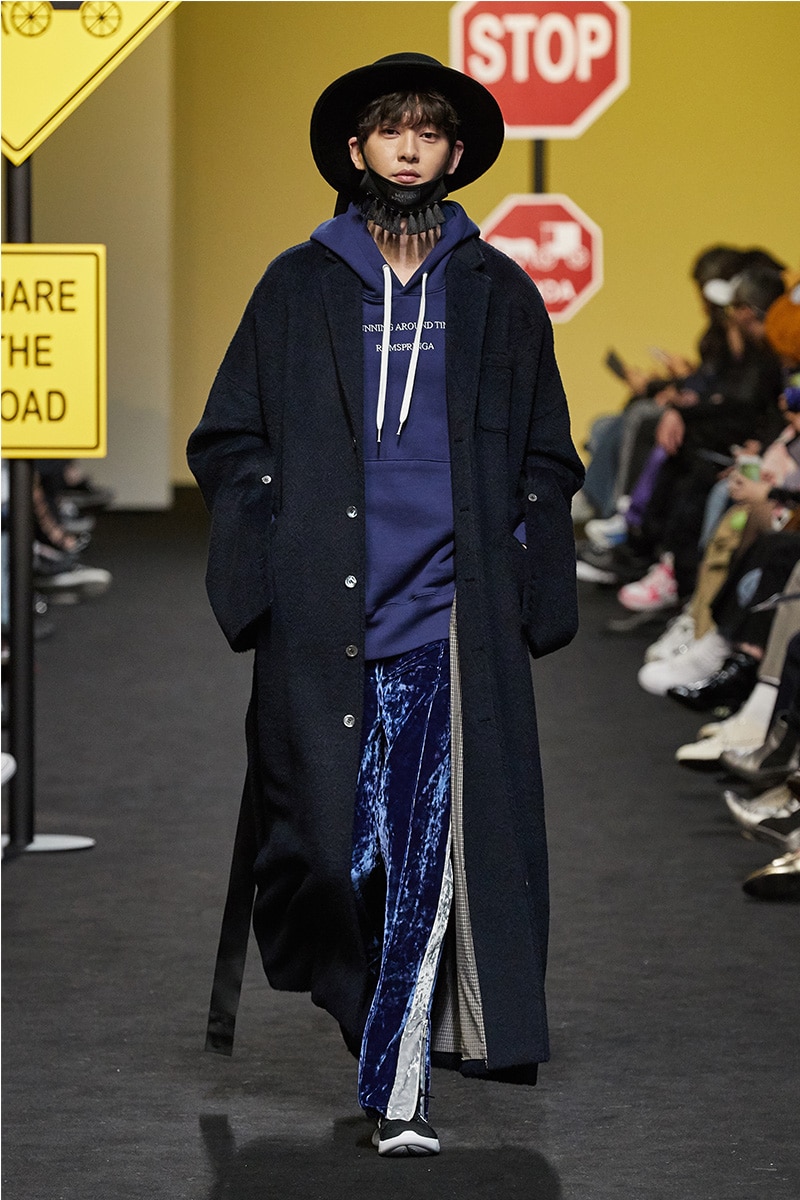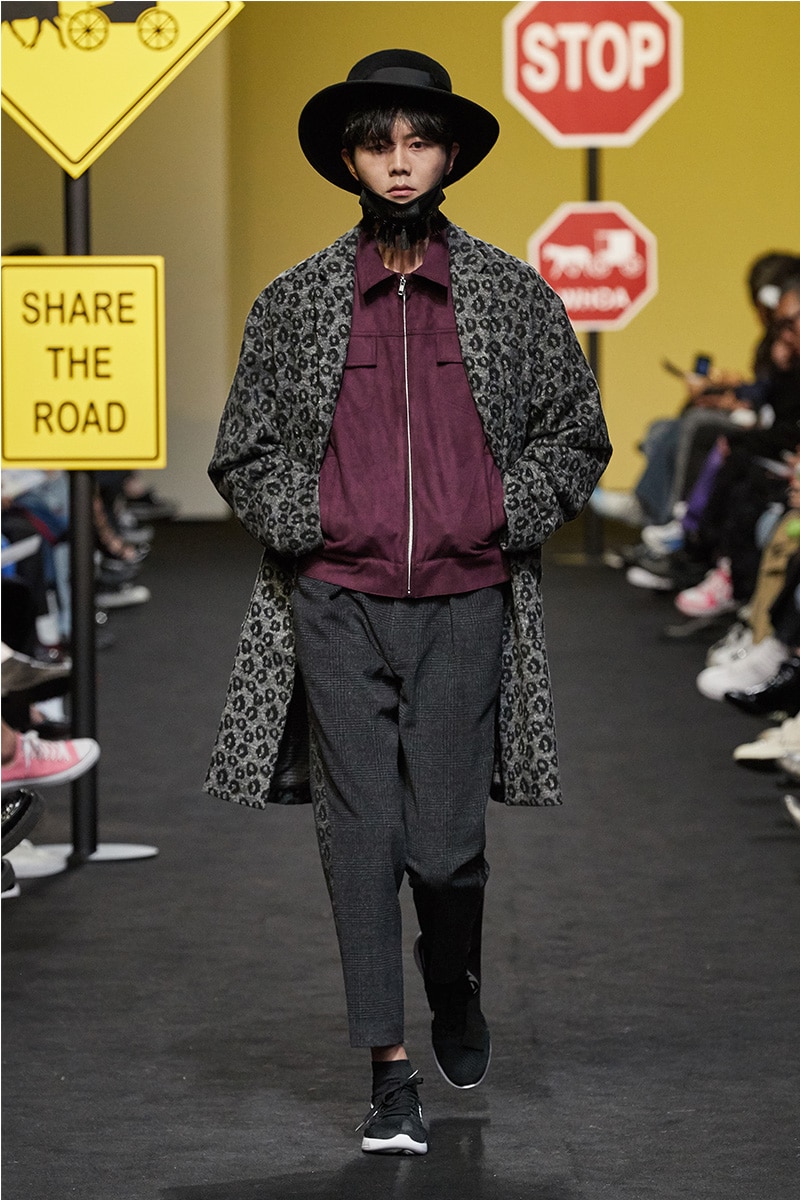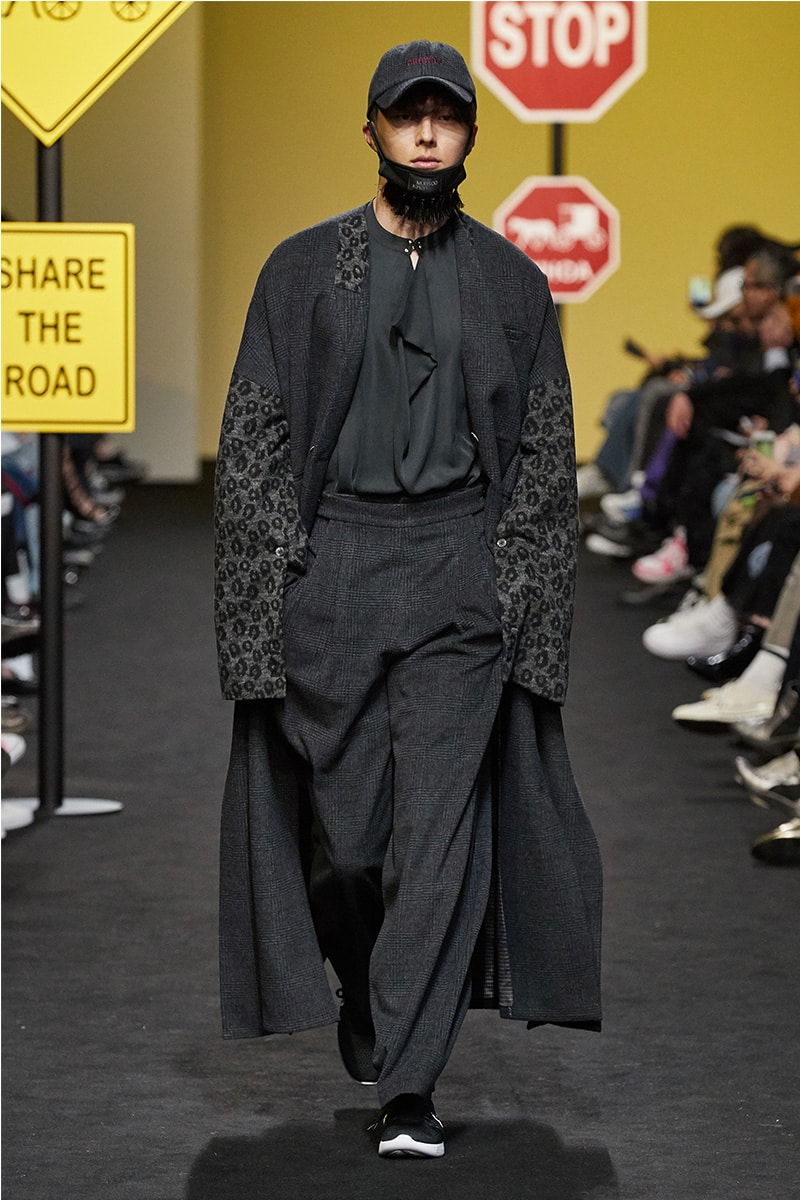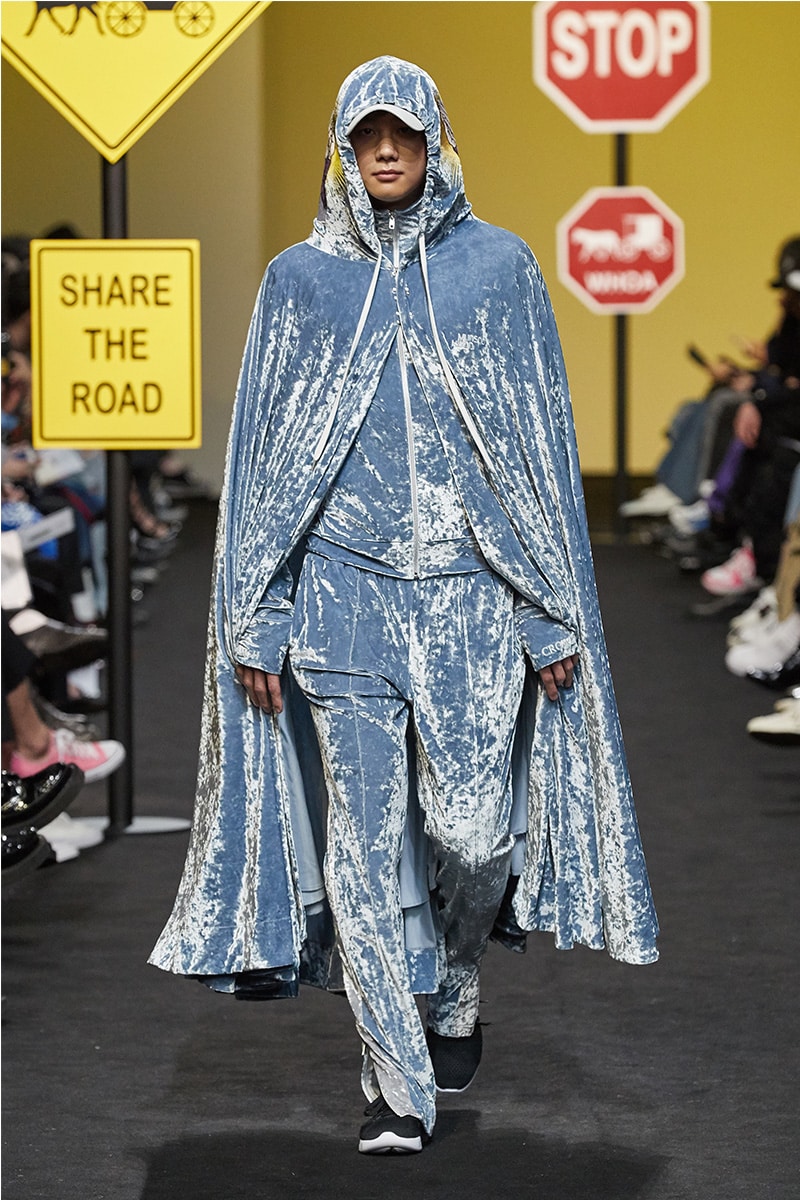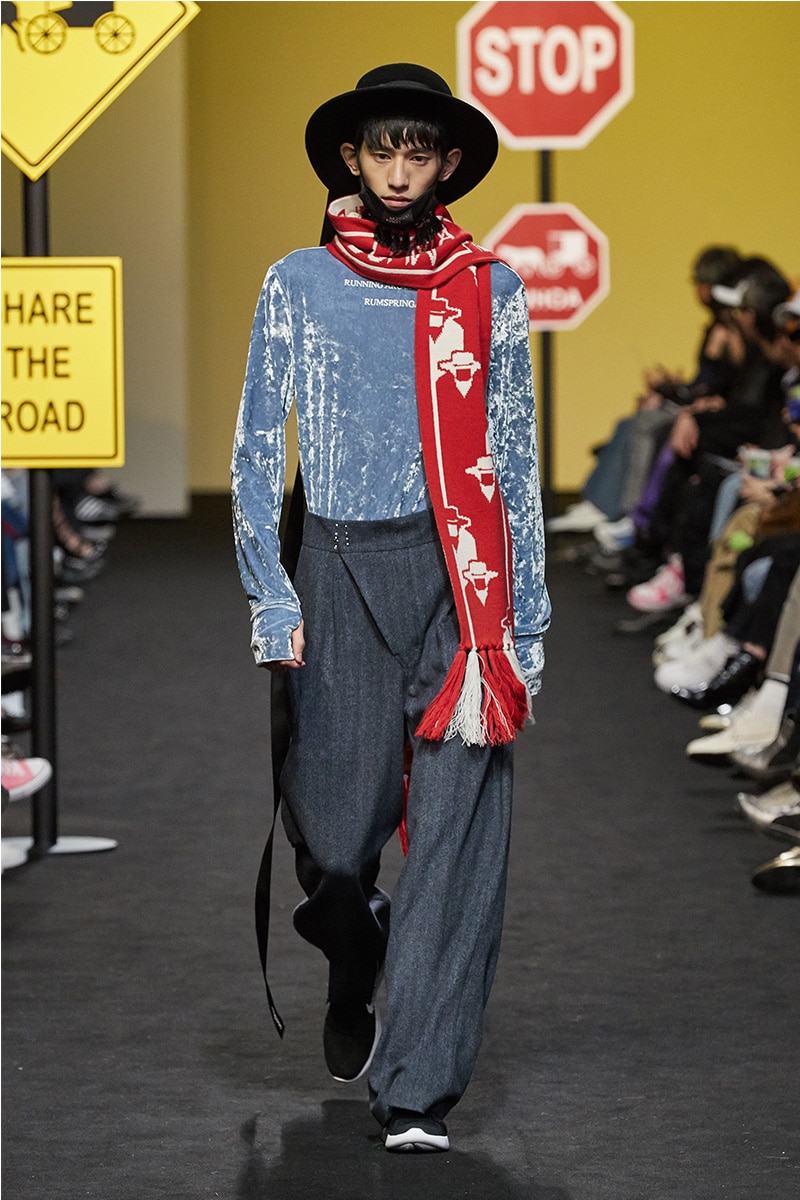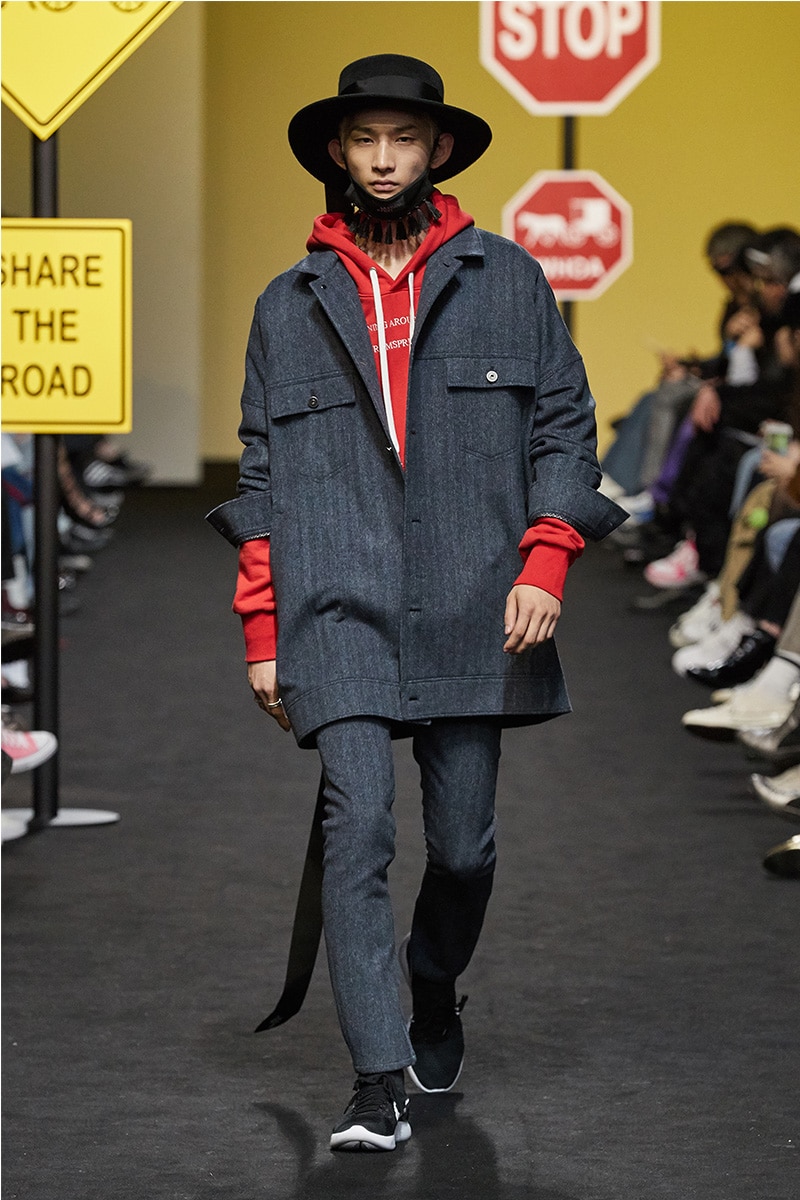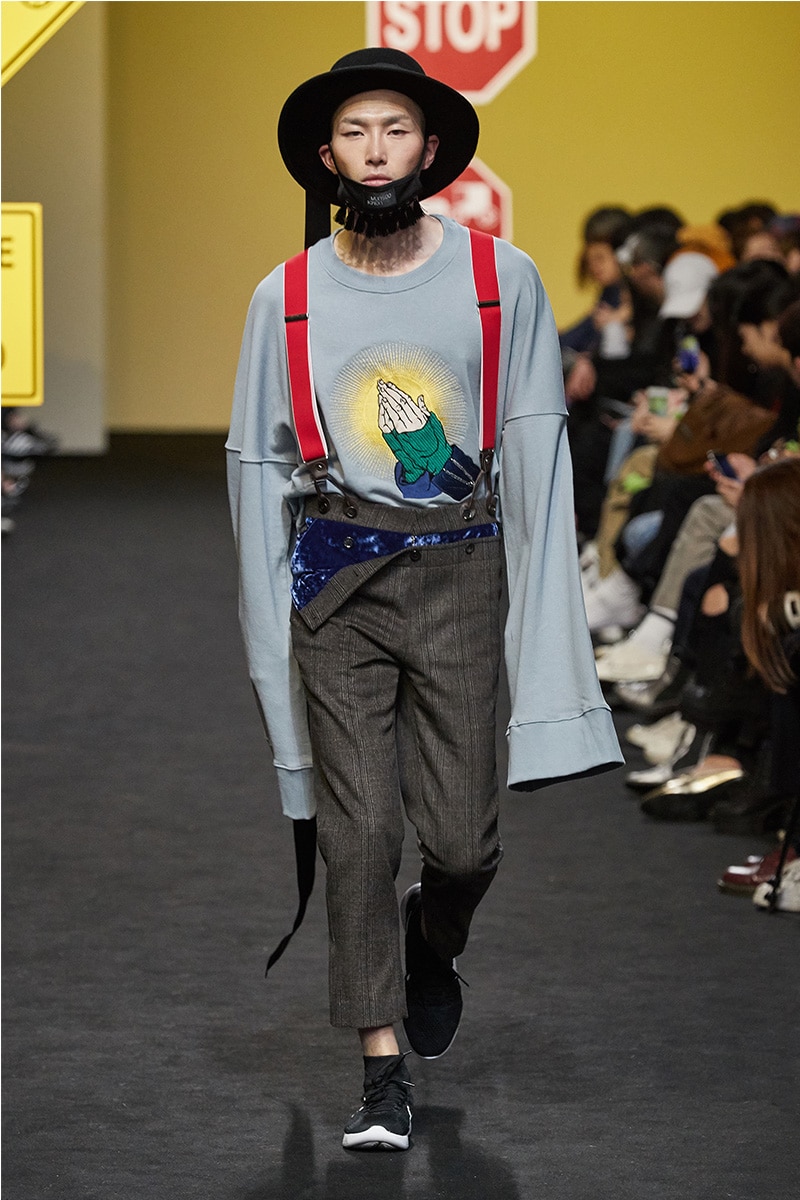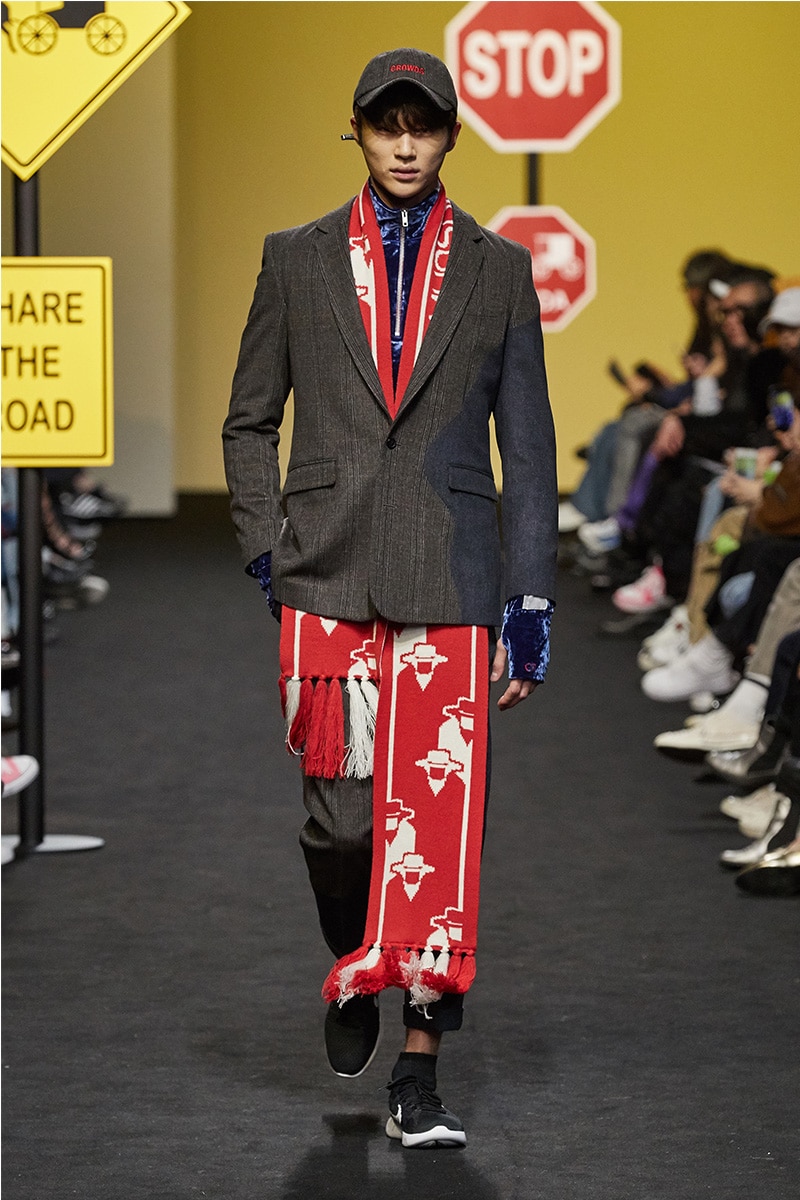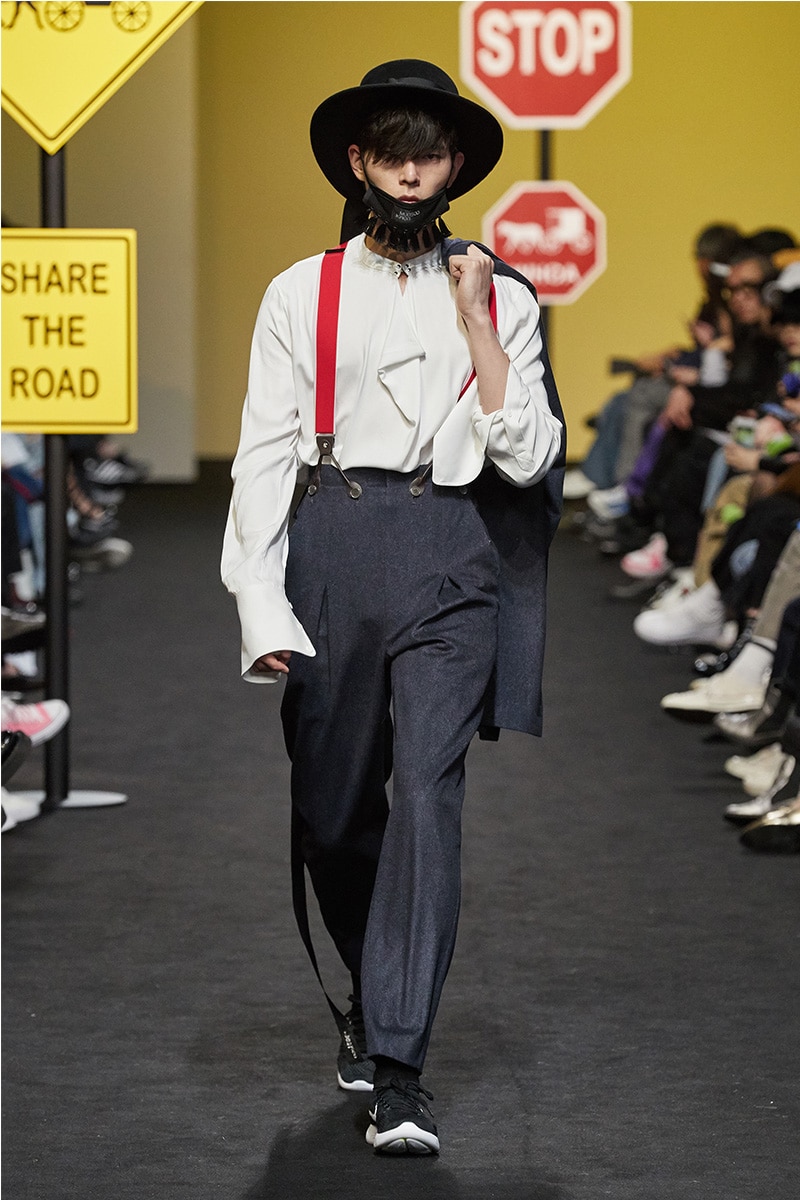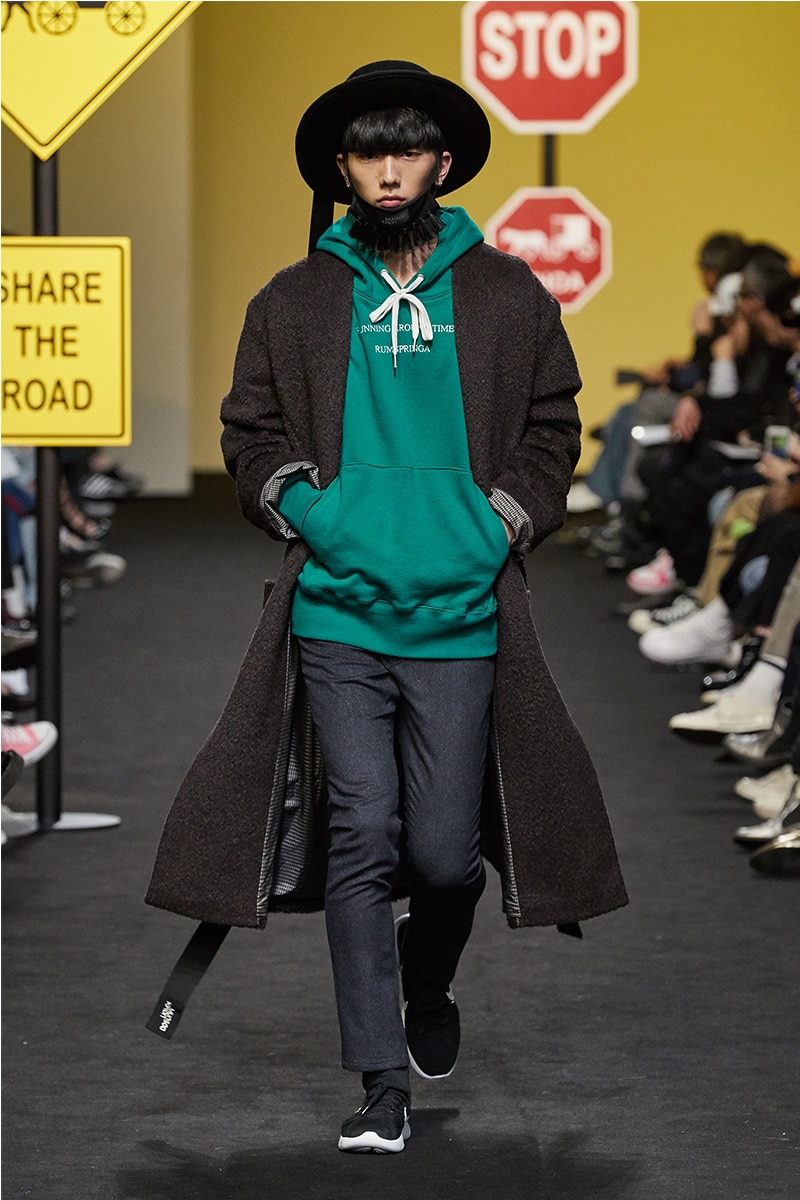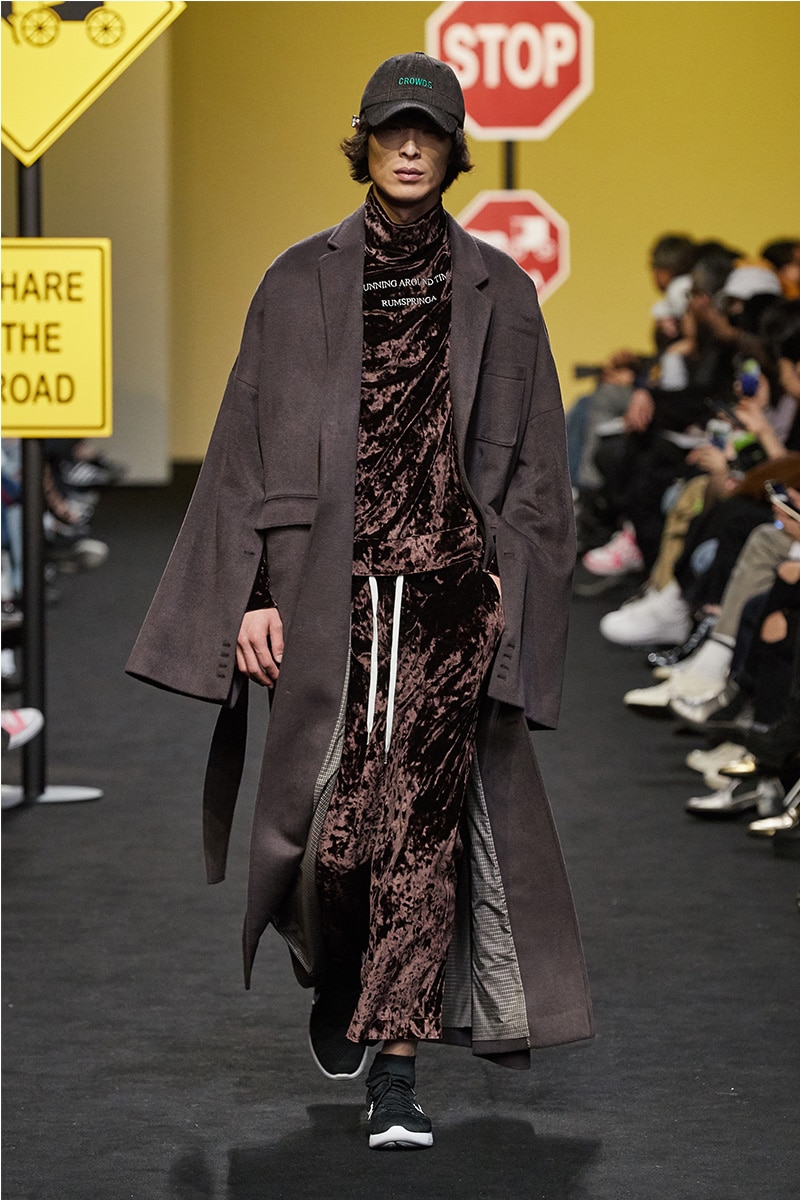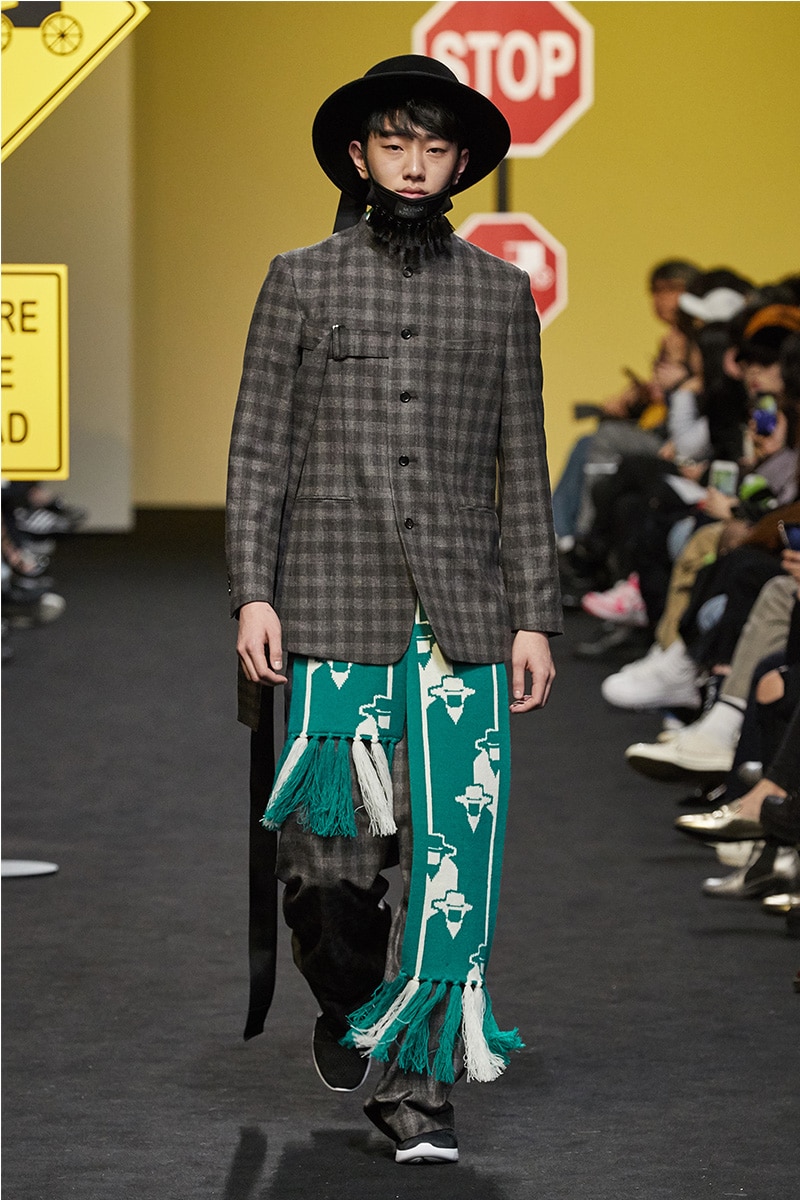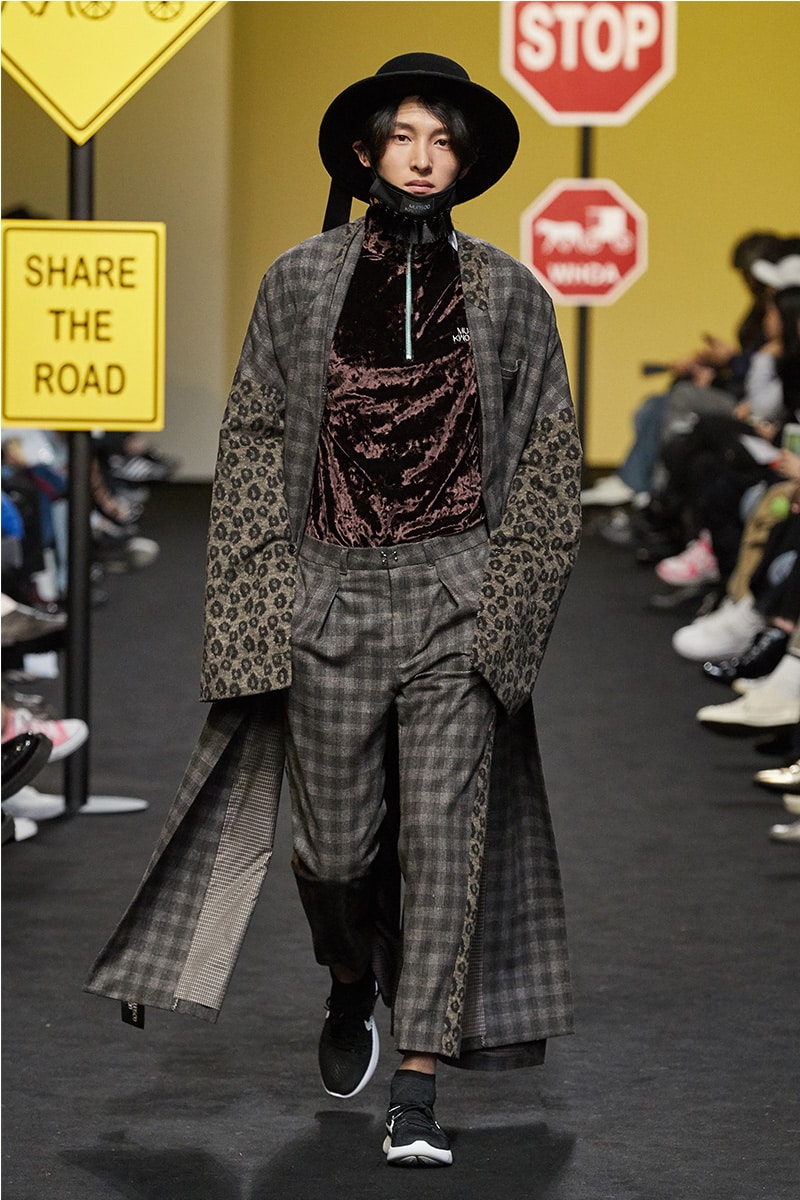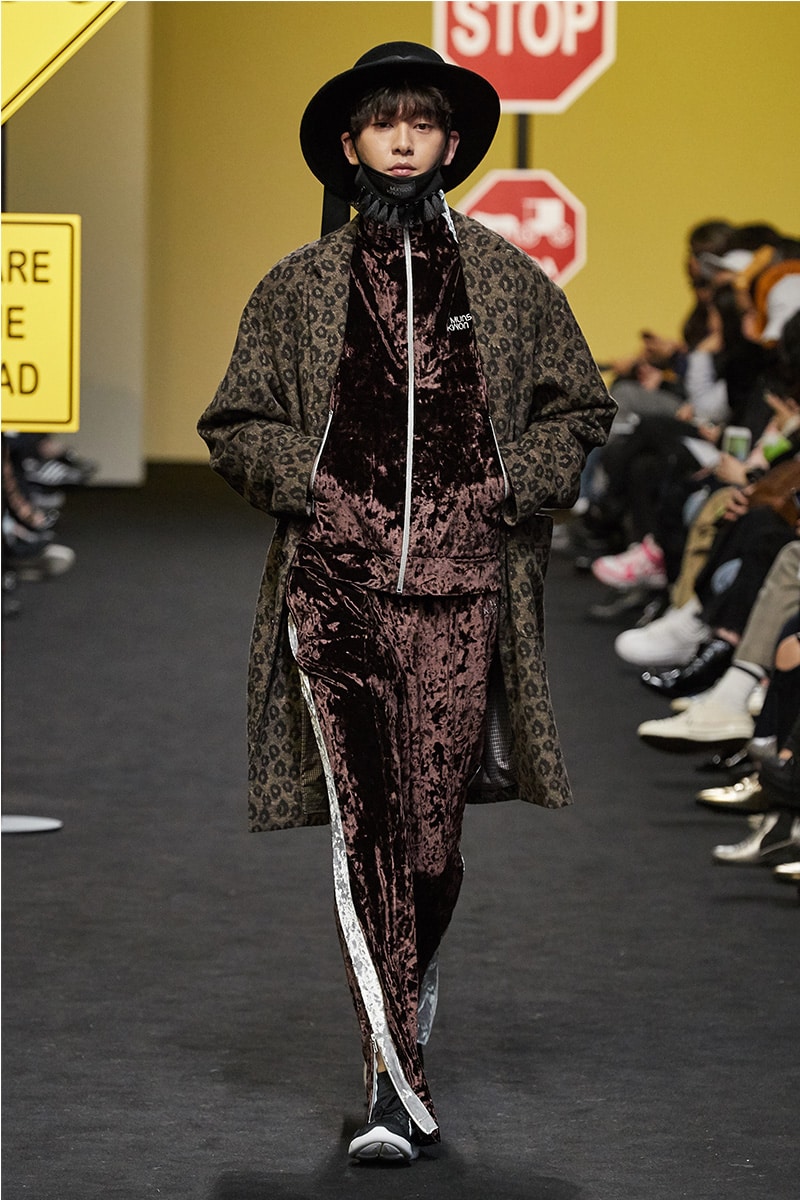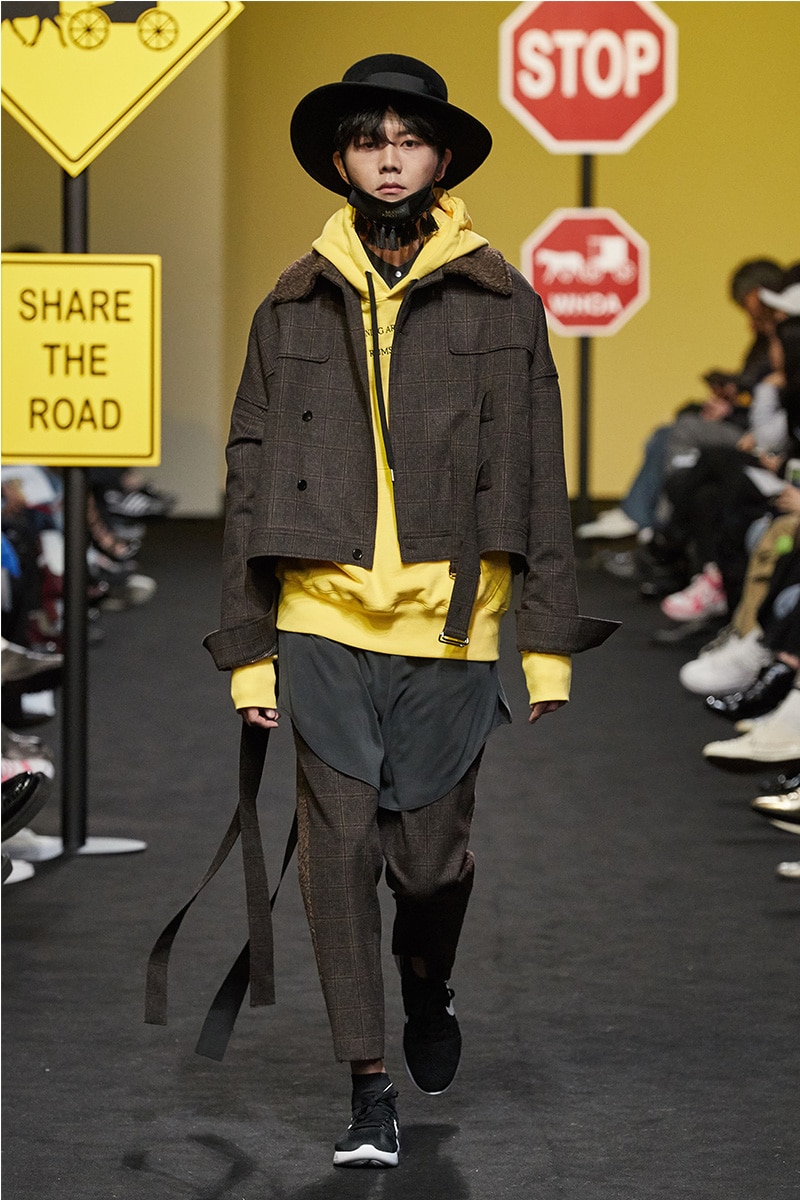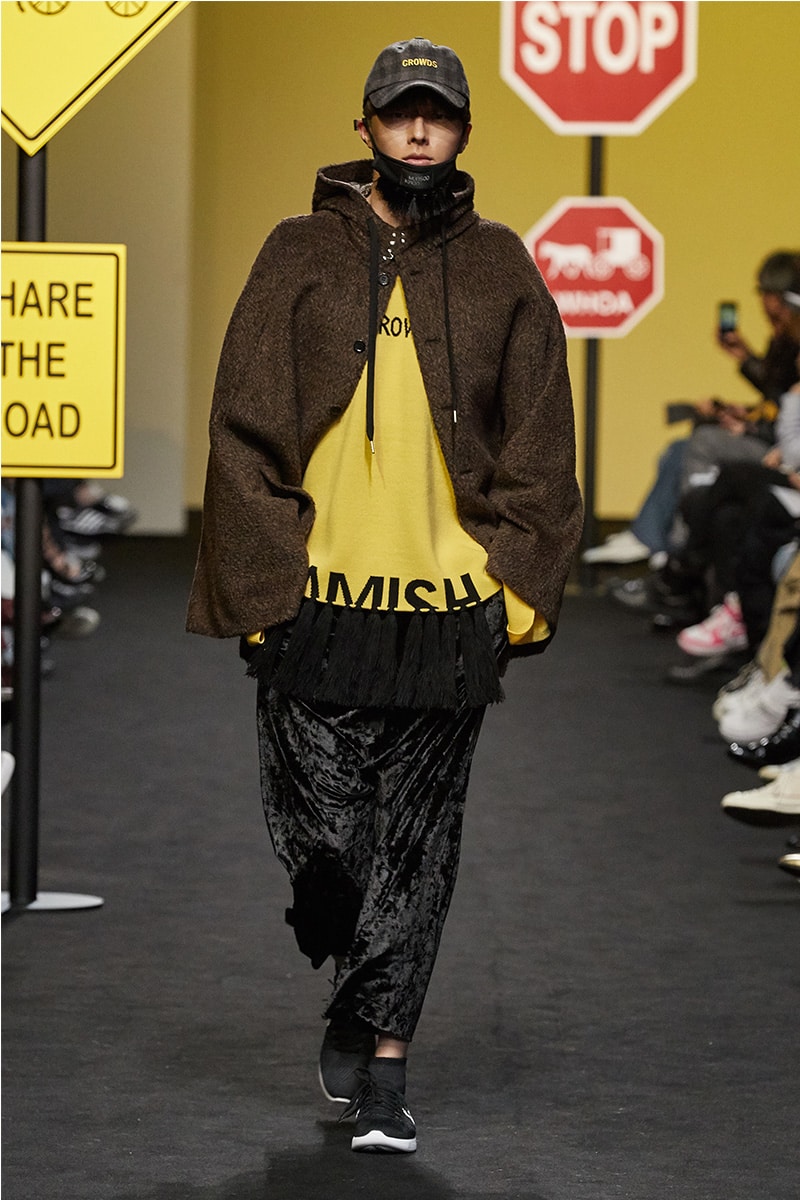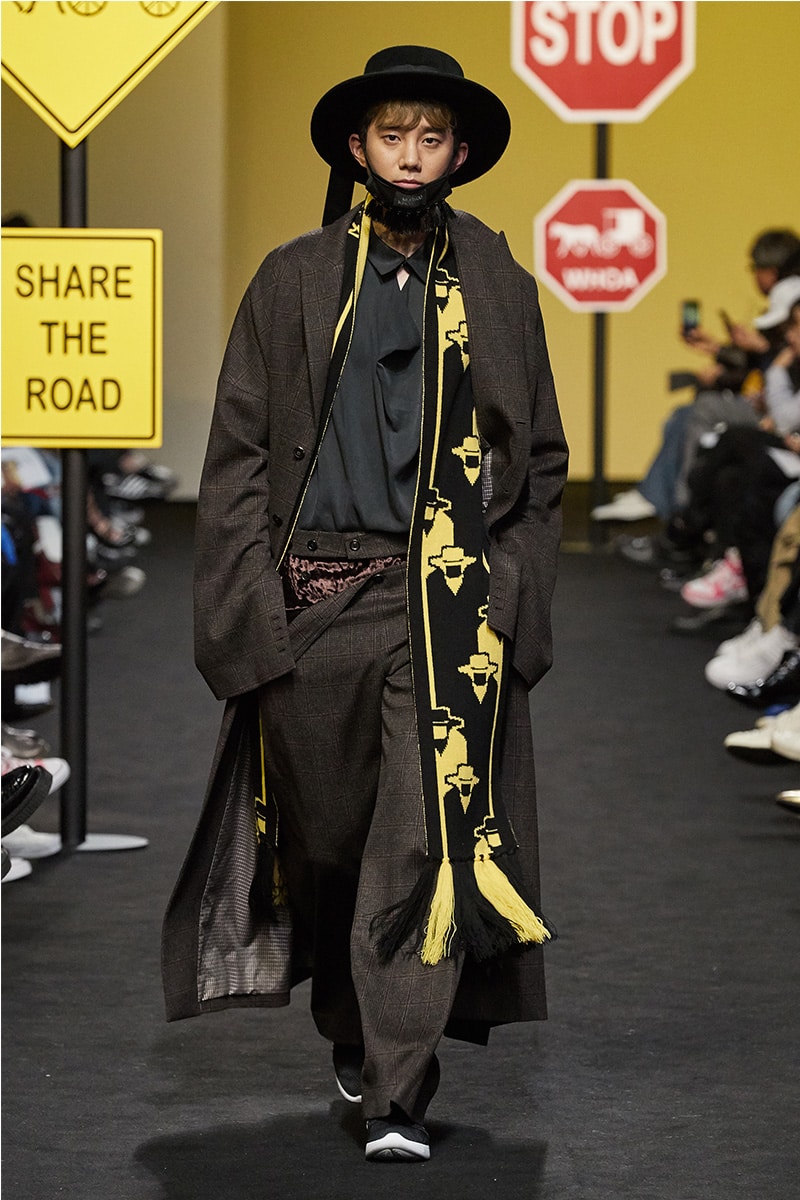 Munsoo Kwon presented its Fall/Winter 2017 collection entitled "Running around time" during Seoul Fashion Week.
In this Collection, two contrasting colors and materials are used to complete Munsoo Kwon's unique Amish style; black and dull brown, navy and traditional Amish checkered patterns portray conservative and disciplined living of the Amish. Then, rather provocative moods are made with alpaca, velvet, and leopard prints to symbolize the world outside of the Amish community.
Some of the essential elements of Amish style such as broadfall pants, suspenders, and capes are introduced throughout the Collection. New athleisure look is made with velvet tracksuits that say 'Crowds' and 'Amish,' along with the ensemble of turtleneck pullovers and formal pants.
Wide-brim hats and scarves that graphically demonstrates iconic Amish beard make the Collection full of witty surprises. The embroidered 'praying hands' that represent the religious cultures of the Amish are repeatedly used in the Collection to tell the coherent story of the Amish.