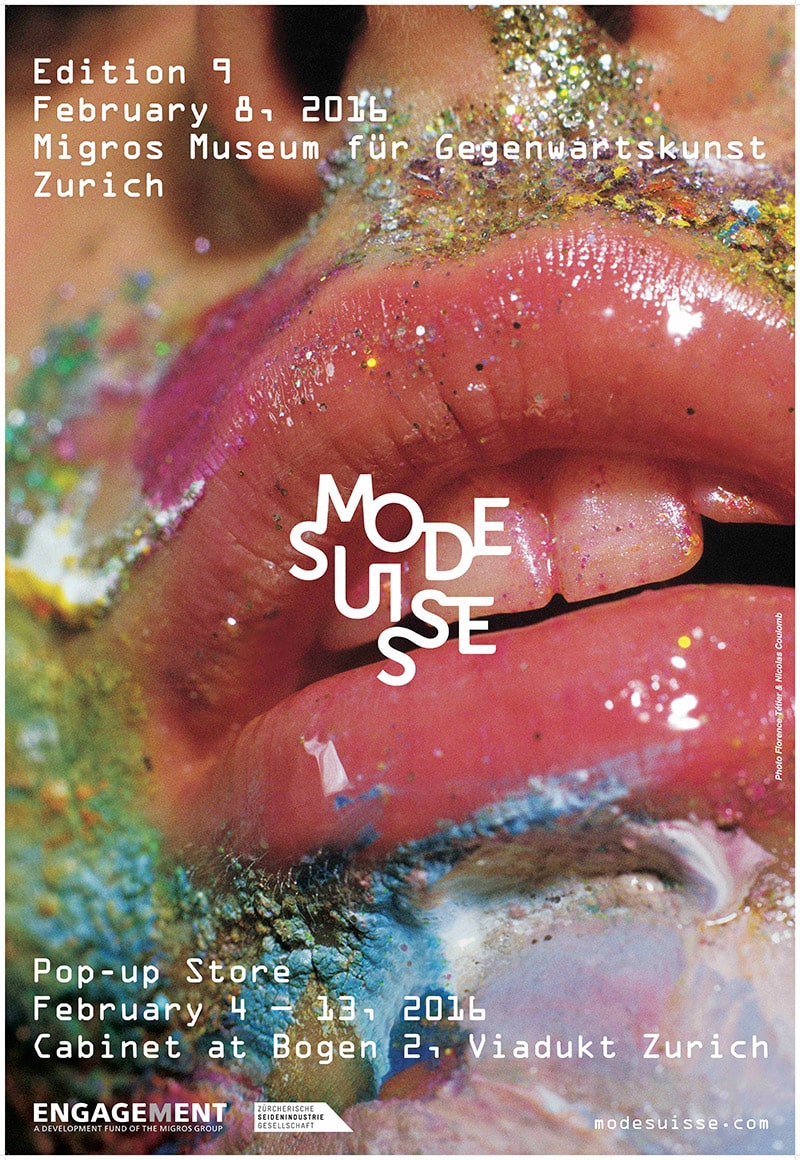 On Monday, 8 February 2016, the ninth edition of Mode Suisse is going to take place at Migros Museum für Gegenwartskunst in Zurich.
Beginning in 2012, this platform, staged every half year, has been promoting exchange and co-operation among fashion designers, the textile industry, retail trade, media and other industry players in Switzerland. Since 2014, international events have additionally been carried out with the idea of reinforcing Swiss fashion internationally.
These ten designers, labels and institutes will take the stage at Edition 9: Adrian Reber, Blank Etiquette by Tosca Wyss, Claudia Zuber, enSoie, HEAD – Genève, huber egloff, IAHAI, Julian Zigerli, Lyn Lingerie and Steinrohner. Some of these labels are "regulars" at Mode Suisse, others appearing for the second time or coming back. All participants have presented their work on this platform once or several times before, which testifies to Mode Suisse's intention of providing a sustainable and continuous way of promoting Swiss fashion design. Mode Suisse is not about hyping up what's new; first and foremost, it is meant for marketable talent who deserve long-term support.
From 4 to 13 February, some of the Mode Suisse designers are going to present their current collections at the CABINET pop-up store at Viaduktbogen 2 in Zurich. On Thursday, 4 February, an informal reception will be held featuring the participating labels.
POP–UP STORE
04 – 13 February, 2016
Cabinet Vintage & New
Viaduktstrasse 83 / Bogen 2
8005 Zurich
SHOW
Mon, 08 February, 2016
Show, by invitation only
19.30 Show, doors 18.45
Migros Museum für Gegenwartskunst
Limmatstrasse 270
8005 Zurich