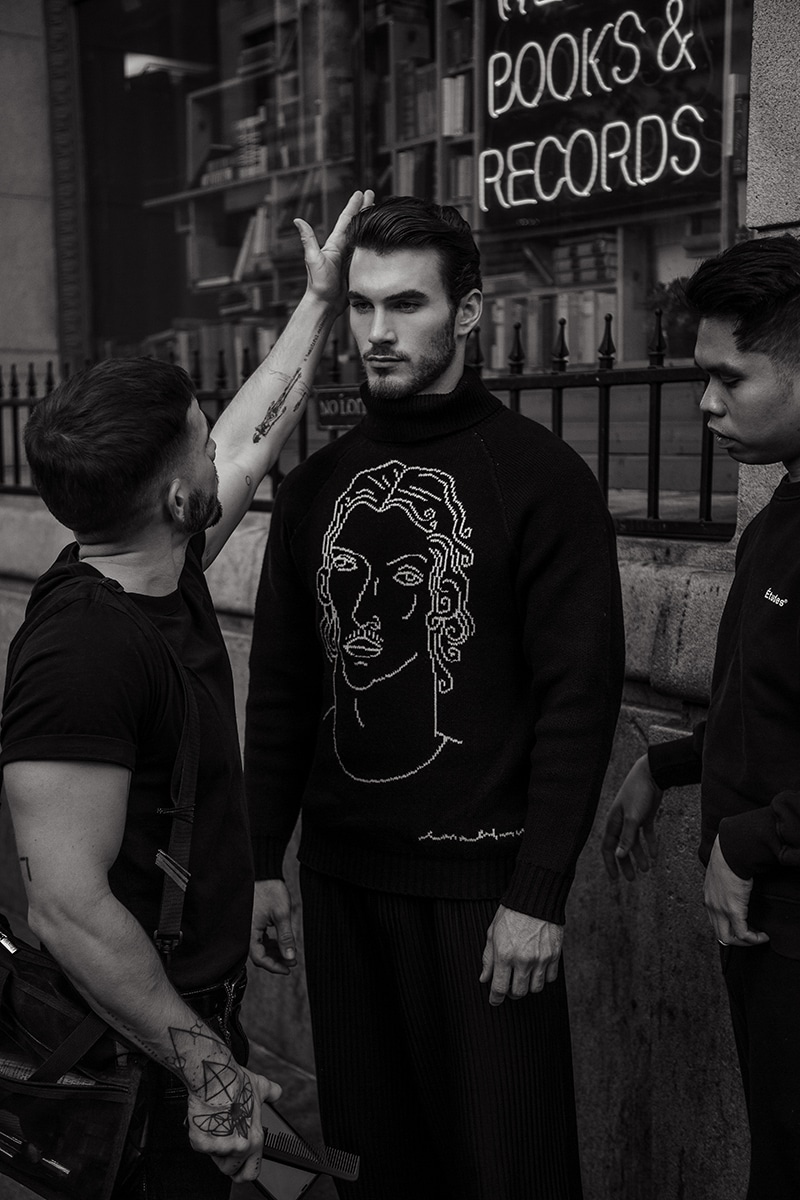 Could you briefly introduce yourself to us, Michael?
Hey hey, Fucking Young! I was born and raised in Knoxville, Tennessee, before moving to Los Angeles the morning of my 18th birthday. My ethnic background includes British, Scottish, Dutch, and Lebanese roots. I grew up within the church, and my education came in the form of home, private, and public schooling. I trained in mixed martial arts, played football and earned eagle scout after eight years in boy scouting. I was a very outdoorsy guy, due to the fact I had four full seasons annually. At the time, I felt ready for a change and wanted to pursue a career in real estate, which led me to Los Angeles. I got my license and worked for about six months in leasing before I was casted on an American TV series. Shortly after, I began a career in modeling and entertainment. My successes have allowed me the freedom to pursue my latest passion, video game franchising. I have been working on a concept for the past 18 months that is nearing the developmental stage. I have big goals and dreams for the game, and I can't wait for it to launch in the future. Further interests include cars, fitness, art, interior design, travel, and technology. Perhaps my biggest goal is the act of giving, both to my family and my hometown community; I'd love to start an annual kids toy drive and build likewise manage a portfolio of industrial yet commercial investment properties.
Taking things back to the very beginning – tell me how it all materialized for you. 
My journey into adulthood was decked by curiosity. My upbringing in Tennessee was incredibly wonderful but simple. It was almost perfect honestly. However, it wasn't suiting what I was looking for, with particular regard to the culture and the traditional lifestyle, both of which didn't excite me. Even though I didn't know where I was meant to be, I knew it wasn't Knoxville. Therefore, I decided I was ready to chase that curiosity, and I worked hard to make it happen.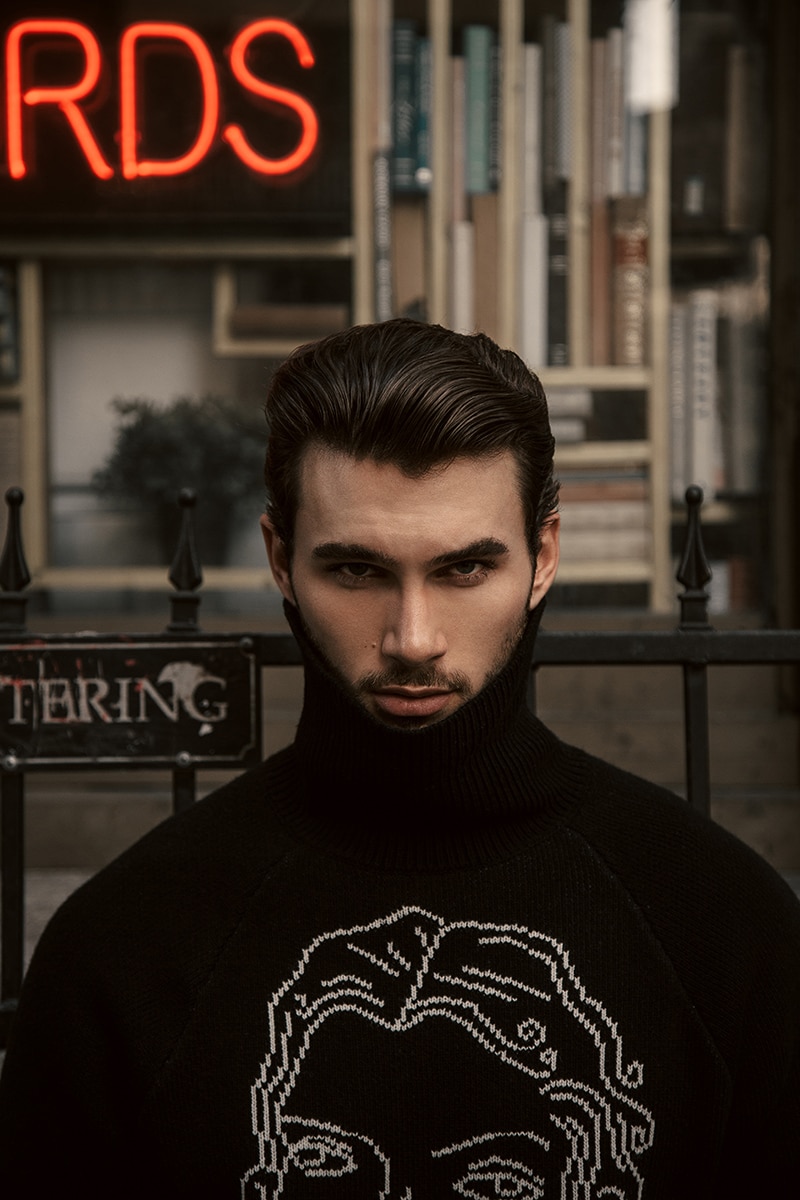 Three words that describe your best self are… 
I would say passionate, patient, and positive. I have always tried to listen to my heart and follow what makes me feel alive. But. I have learned that things don't happen overnight, they take time and endurance. And when things get tough, which they often do. it takes a positive mindset to push through.
How were you discovered/scouted? and what were your first feelings when you happened to sign your first contract? 
I was hiking one day and made some friends who were previously on America's next top model. They told me I had a "classic" look and encouraged me to go into an agency open call. Hence, I went into LA Models one day and ended up signing a contract on the spot. The team immediately felt like family to me, and since then I've been able to form strong, lasting bonds with my agents there.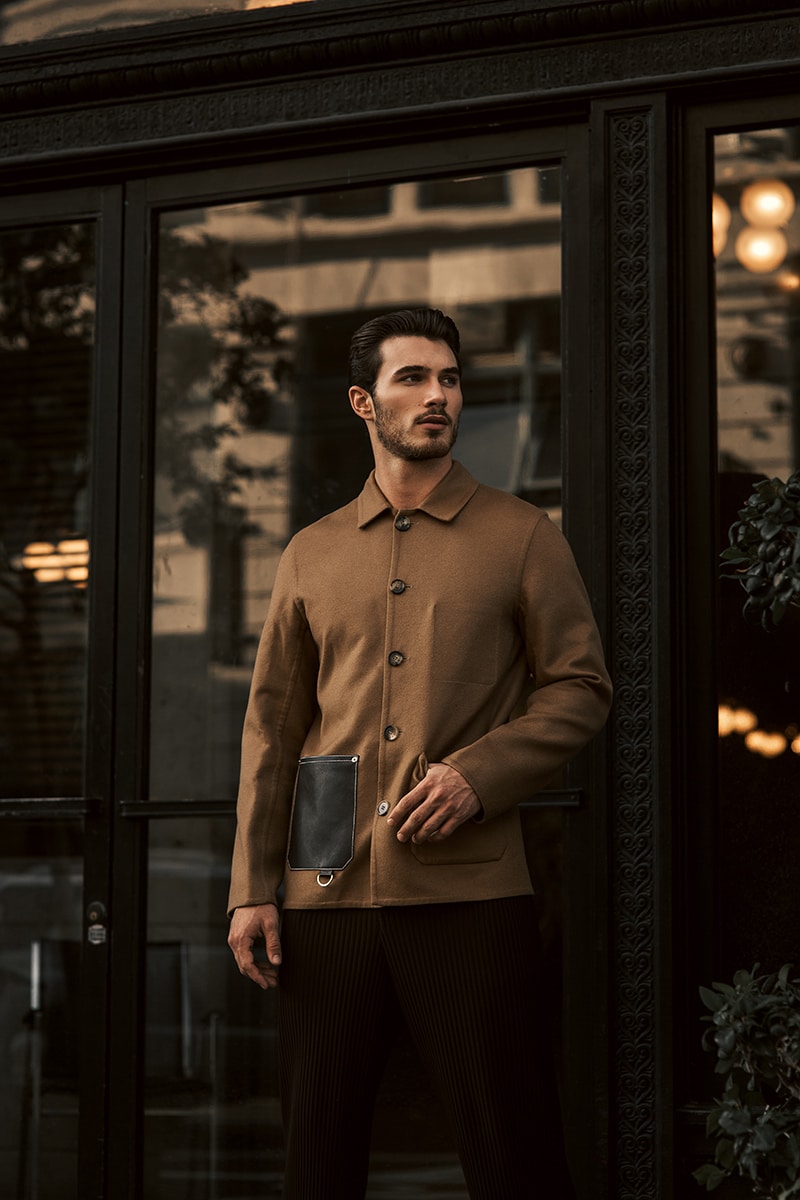 Who's been the dream client to work with? 
Since my modeling career began, I have aspired to be the face of a major fragrance, particularly Calvin Klein. I love how their campaigns are youthful, sexy, and exceedingly masculine. I could only dream of working with them one day.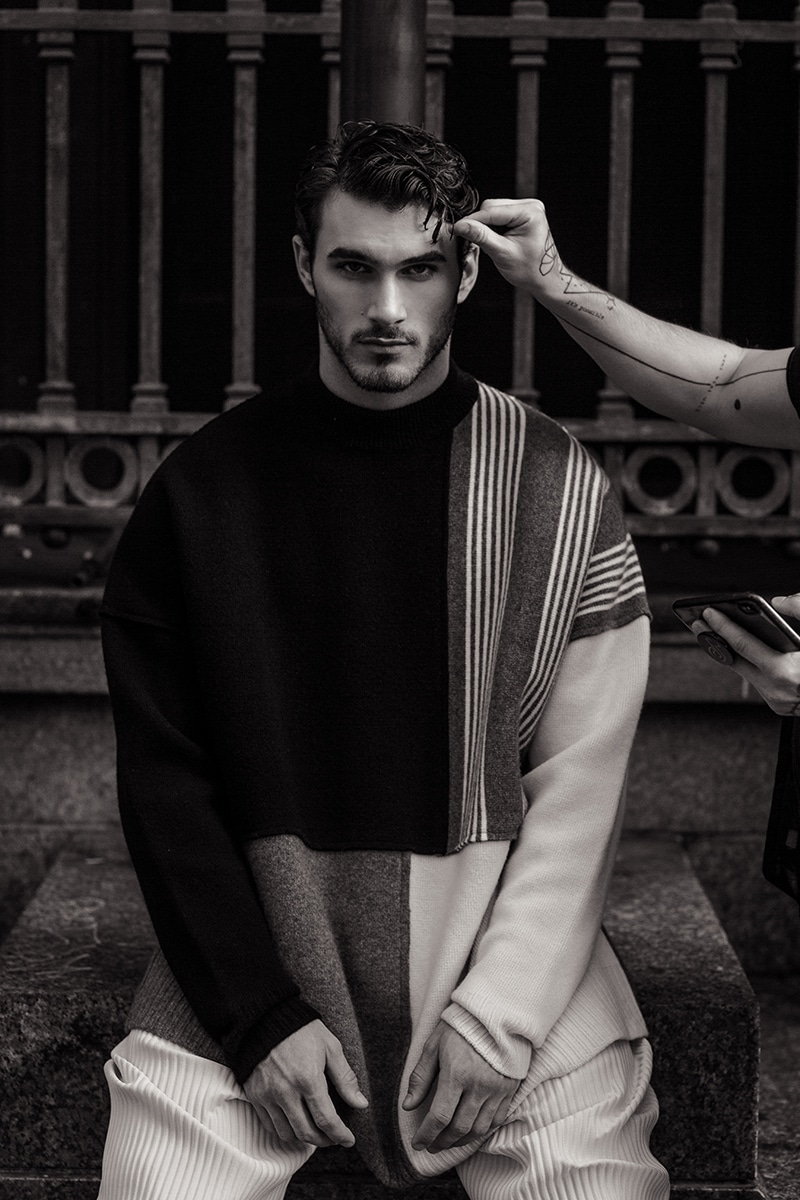 Favorite experience so far? 
Without a doubt, it would have to be my time competing on the reality Tv series: CBS Survivor. It had been a goal of mine to play ever since I was young, and I had the journey of a lifetime!
How's it been for you since commencing? 
It's been such a fun ride! I've managed to carry out some really amazing projects that I could've only dreamed of when I first moved here. My goal was to avoid monotony and to experience the different ways that people live life so that I could make more informed decisions on how I want to live mine.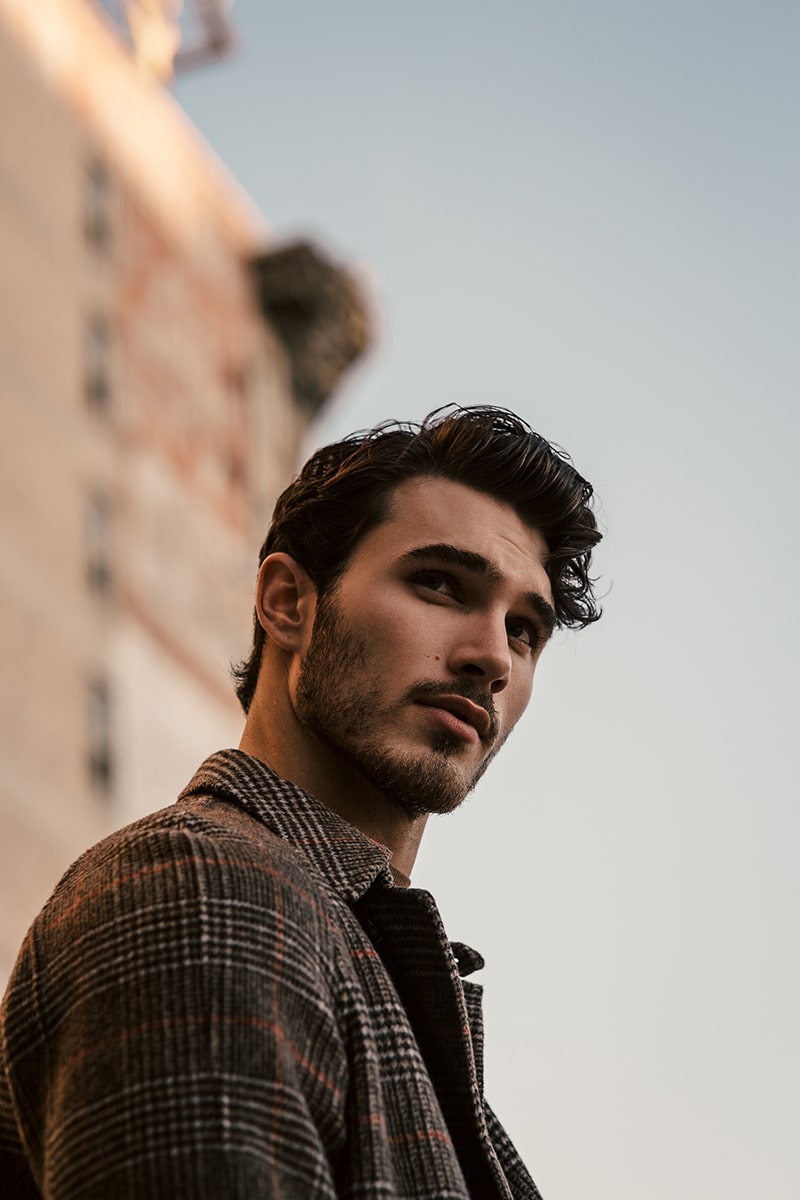 Essentials to bring along your travels for a last-minute job are… 
My most essential pick would have to be eye drops, due to my sensitive sight. Besides that, I always bring along mattifying gel and a beard brush.
How do you react to trolling and online criticism? 
I think that the best way to react is to not react. There will always be love and there will always be hate regardless. I try to focus on the good and forget about the rotten. However, I think it's important to be aware of the feedback I receive, in order to learn and grow from it. And, if the situation requires it, I think it's absolutely necessary to stand up for yourself and what you believe in.
How do you feel about talking us through how you perceive your identity? Do you feel you're almost required to put on a whole different fact when interacting with your e-users online? 
I wouldn't say that putting a facet on would be a requirement, but rather an option. Personalities are multidimensional and change over time, so I think it's more so about being authentic with other users along every step of the way rather than trying to maintain an identity that may no longer exist.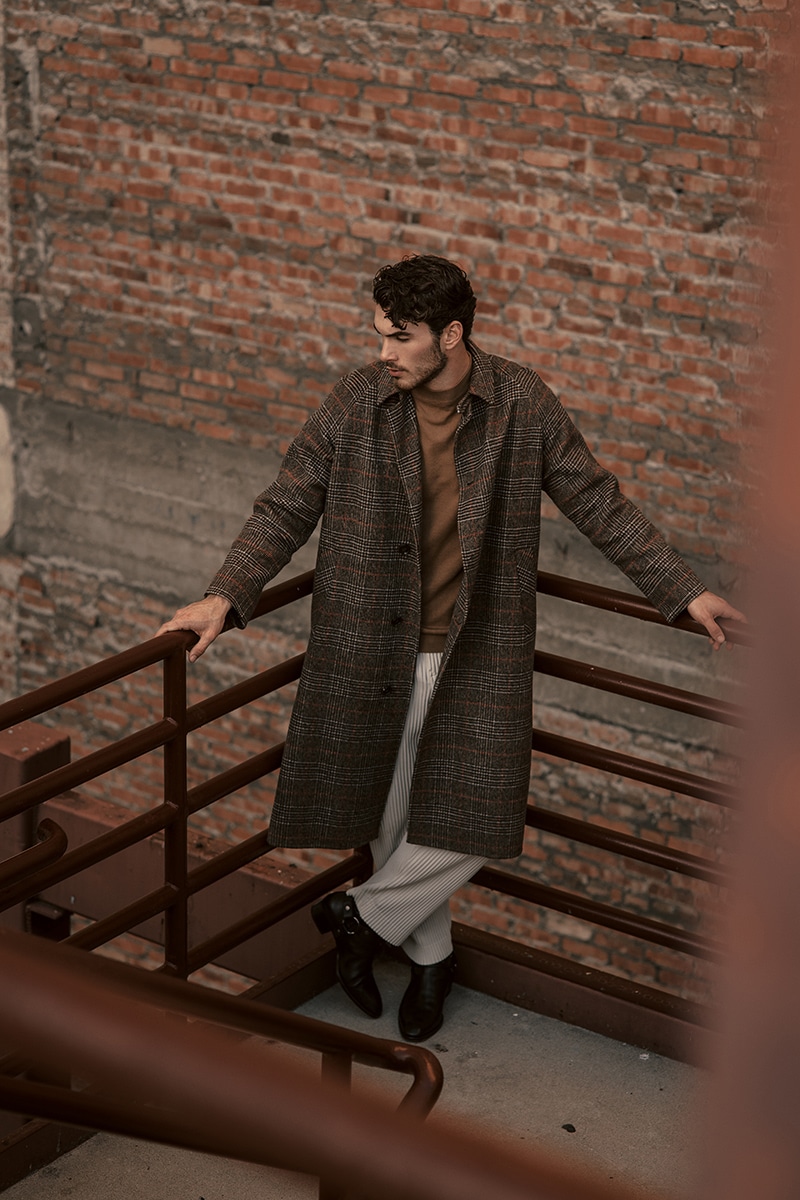 I imagine that due to your kind of occupation, you tend to travel a lot. What's your favorite city and why? 
Travelling has been the best part of my career. It has taught me so much about myself and about humankind.
"Each time I get to experience any culture, I feel one step closer to understanding the true significance of life."
One of my favorite places so far is the town of Ubud in Bali, Indonesia. It's an extremely spiritual yet historical place with immense culture and good-natured people.
What do you wish you could have done differently throughout your journey? 
I stand by the ideology that everything happens for a reason. Each experience in my life has taught me something and molded me into who l am. It's easy to get disheartened and dwell on the "what-if's" or "if only". I can't change my past, but I'm as sure as hell I can equip for my future.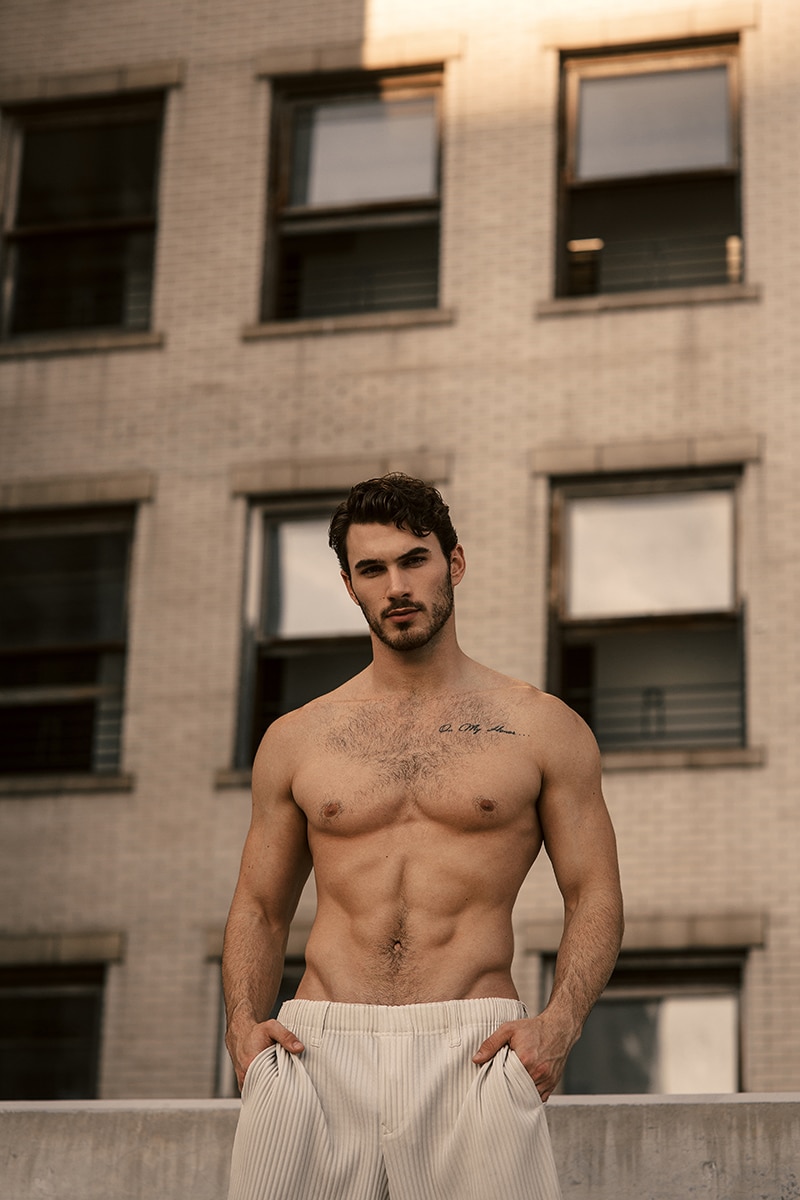 Any major inspirations? 
My greatest inspirations come from my creative side. I am a huge sci-fi fan; therefore, I have always been inspired by directors Ridley Scott, James Cameron, and George Lucas. Others comprise artist Ken Sugimori, Funko founder Mike Becker, and cartoonist Jeff Smith.
What's the wisest lesson you've learnt being in the industry? 
Always treat people with kindness and respect, no matter how valuable or trivial they may be. People you meet on the way up are the same you will meet on the way down. And remember, reputation is one's business card.
Any advice to give the young wave of aspiring models, wanting to venture into such field? 
"Successes come in different shapes and sizes."
Don't get stuck comparing yours to the person next to you. Rather, be thankful for your individual blessings and focus on multiplying them. Everyone has their own way of navigating the industry, so find out what makes your path unique and develop your own strategy to success accordingly. Luck is what happens when preparation meets opportunity. Amen.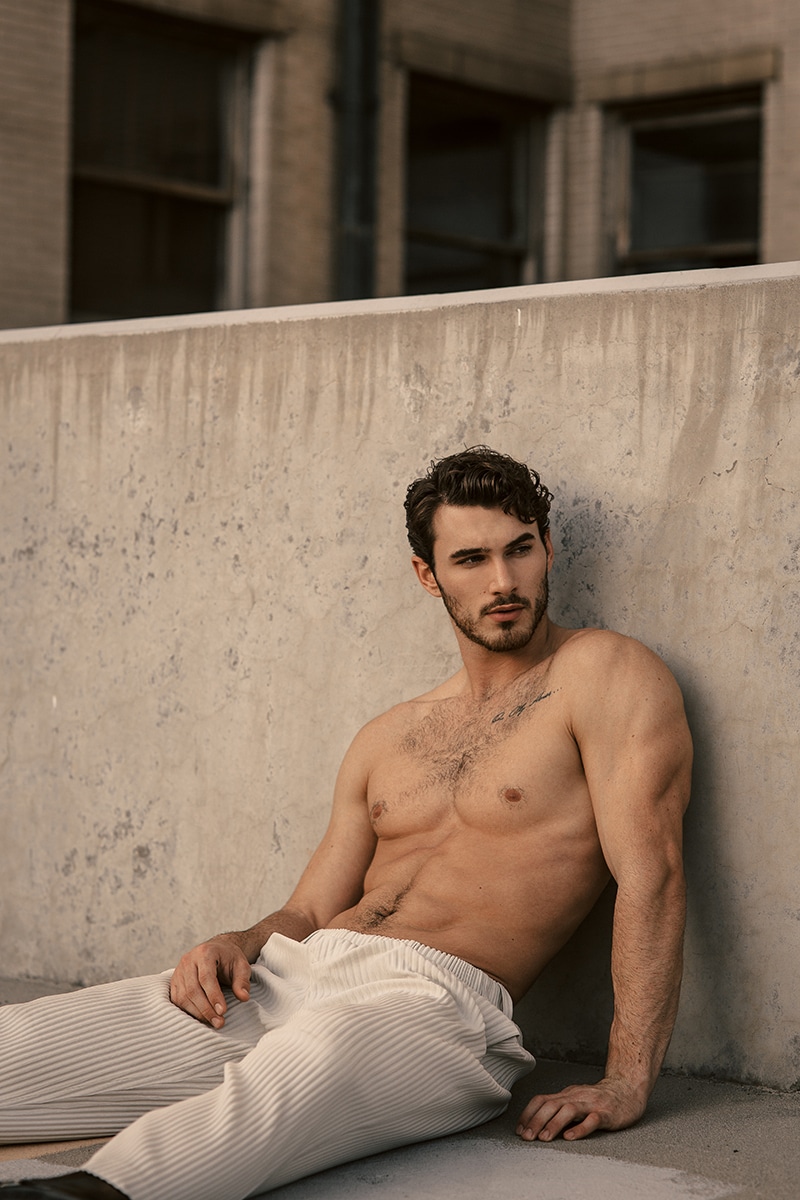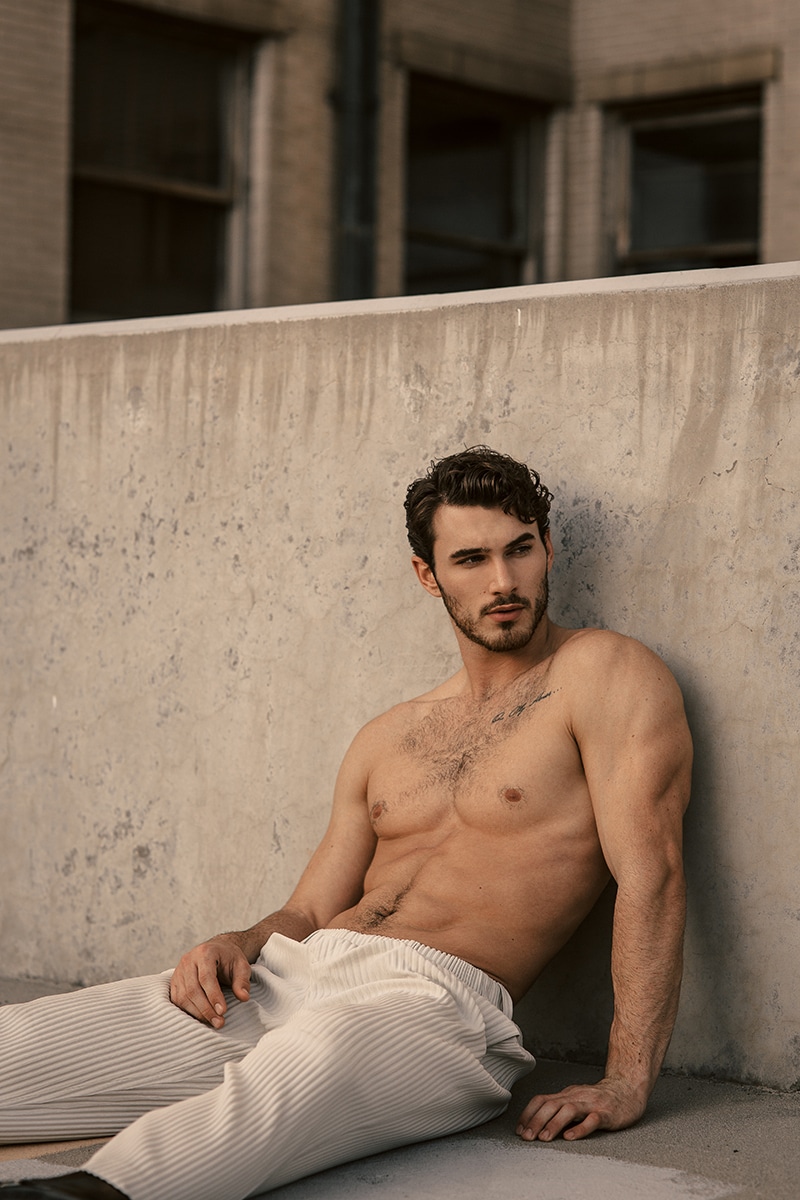 Photography: Jon Wong @iamjonwong
Styling: Adrian Martin @adrianmartinn
Grooming: Nathaniel Dezan @nathanieldezan
Talent: Michael Yerger @michaelyerger