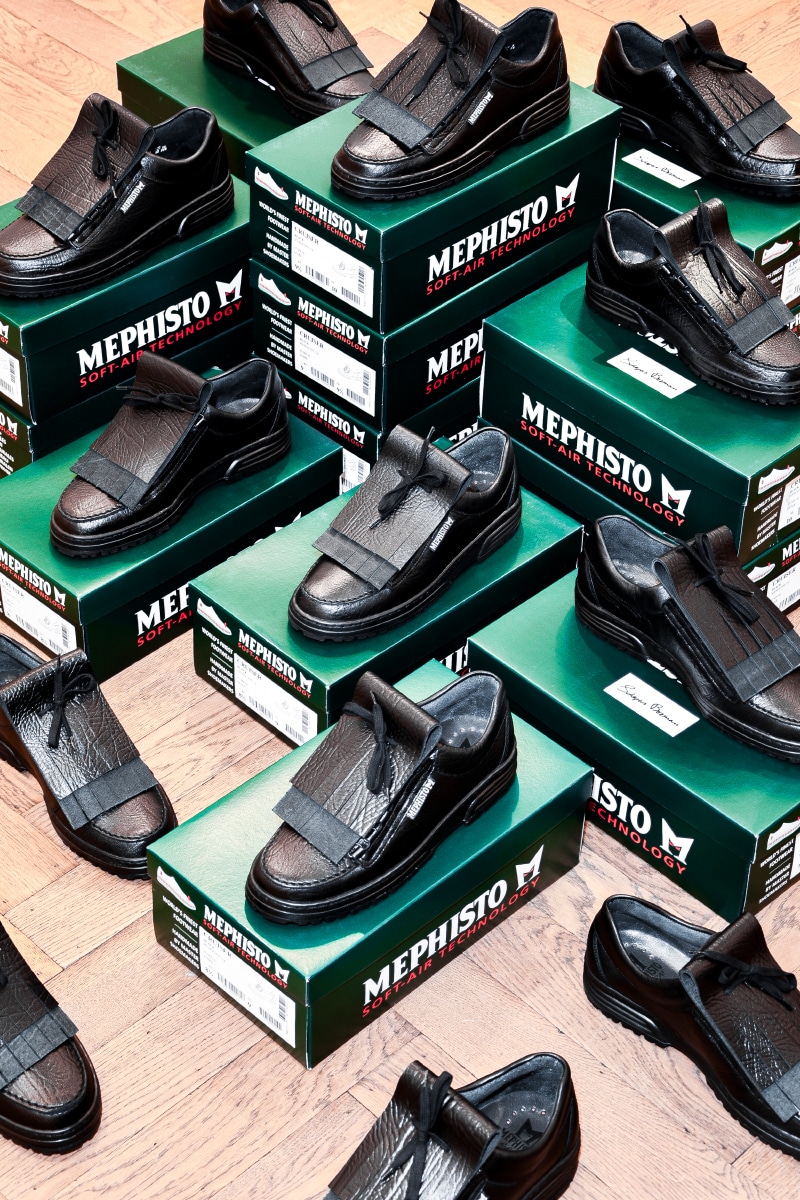 Mephisto NL and Dutch designer duo Schepers Bosman have unveiled their eagerly awaited debut collaboration, a fresh take on Mephisto's renowned Cruiser. This partnership harmoniously merges Mephisto's craftsmanship with Schepers Bosman's playful design ethos, infusing renewed vitality into a timeless classic.
Every Cruiser in this collection features a hand-cut and signature-stamped kiltie, meticulously crafted from all-black Mamouth leather. This meticulous attention to detail ensures each pair stands as a unique work of art.
The Cruiser's design is inherently all-gender, catering to a wide range of individuals with sizes available from 38 to 46. Adding an extra layer of exclusivity, each pair will be accompanied by a matching certificate and housed in a shoebox adorned with custom stickers.