The word crisis has been hovering over us these past weeks. How about we take a step back and get a little dose of Eastern and Middle-Eastern philosophy…
Weiji 危机 (crisis in mandarin) means danger but also implies opportunity. This terrible pandemic has pushed us into lockdown but it has also challenged us to think outside of the box and come up with fresh ideas. Despite the struggle, this region's fashion designers are more than ever proving their creativity and unique touch.
Muslim countries are going through peculiar times. There is also a spiritual lockdown as they started the holy month of Ramadan three weeks ago. An additional chance to focus on what really matters and connect with others in a meaningful way.
From simplicity to extravagance, from basics to complexity, from essential to avant-garde: we are sharing with you how these fashion designers are spending their time.
Amine Bendriouch: Leader of the Creative Diaspora
If you stay on top developments in the MENA fashion industry and even above, you will no doubt have heard of designer Amine Bendriouch who founded his eponymous fashion label ABCB (Amine Bendriouch Couture and Bullshit) in 2008.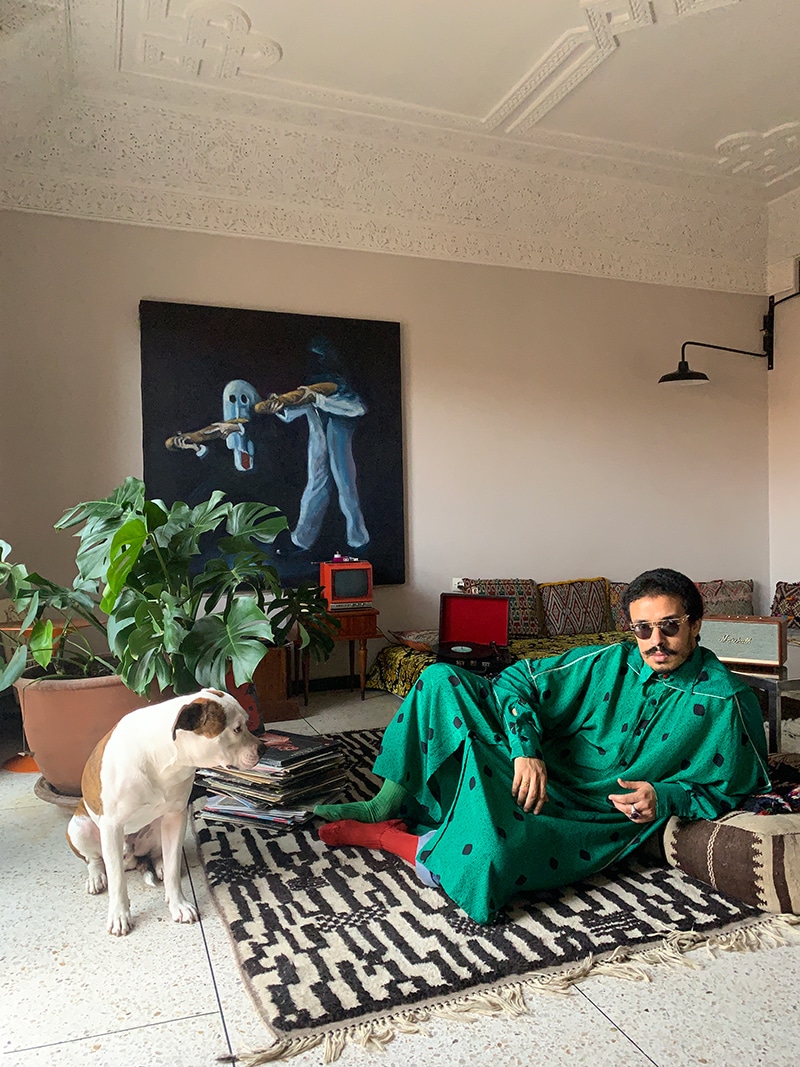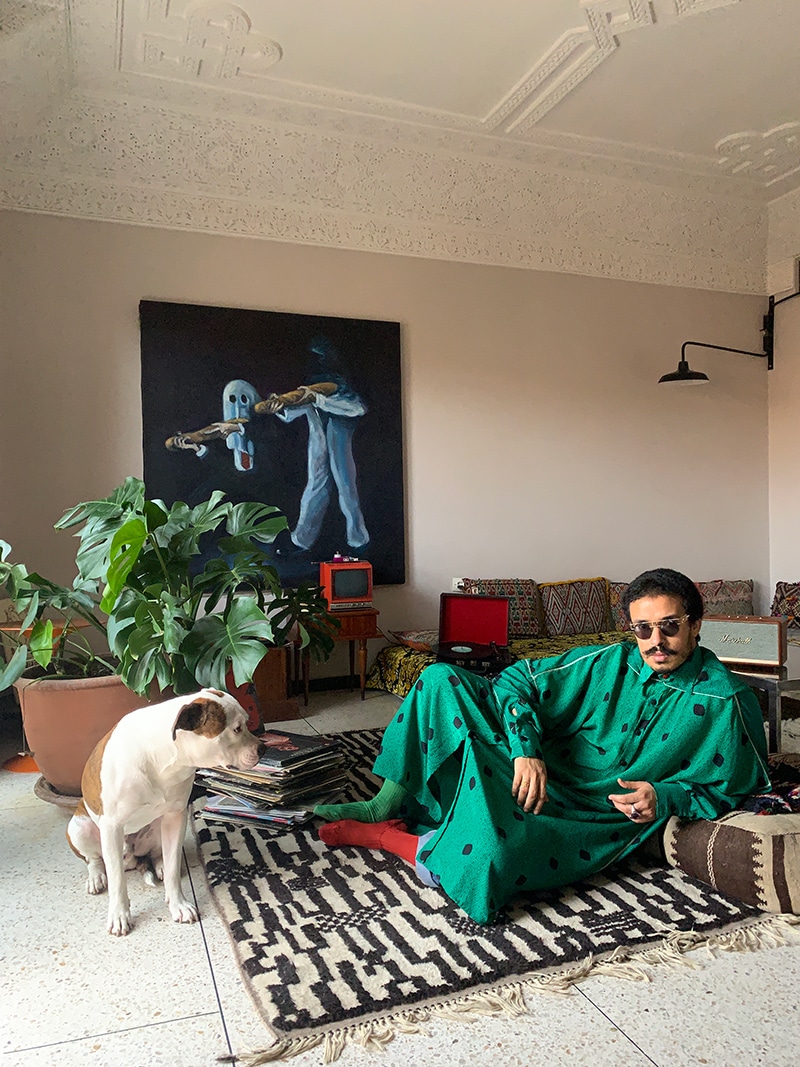 Amine Bendriouch wearing pieces of his new collection, called "DJELLABAS&TRICKS". The collection which is about playing with the traditional Djellabah from Marrakech and mixing it with clothing pieces & fashion trends from modern times.
How are you dealing with the lockdown in your COUNTRY? 
Since the start of the lockdown in Morocco, I've decided that I will try as much as I can to keep productivity to a normal level, so I've quarantined myself with my prototyper and installed a mini atelier in my house with few machines and fabrics.
We started developing new pieces, in such a rhythm that every other 3 to 4 days we have a new piece from the new collection. As if we have a deadline to respect, so when the lockdown is over we are ready for whatever comes.
I think doing what we do best was the most logical choice while trying to be better at it at the end of this situation.
Of course, I finally got time to cook, which I love, so let's say I'm still a good cook as I was so busy that I didn't cook for at least a year now, so I've started doubting that I've lost this part of me, but now I can definitely say that I'm a good cook, & hopefully prove it once I can gather with my loved ones after this is over.
I'm also able to listen to my modest vinyl records collection, & discover more music I didn't know, & organize the one I've had from before.
I'm watching the movies and documentaries I didn't have the time to watch before.
I started training too, it's been a while since I practiced any type of athletic activity apart from dancing. So I train now every day as regularly as possible. The only thing that I'm still struggling with is getting myself to read & commit myself to a book.
The good thing about all of this is that it came naturally, I didn't put any pressure on myself to do any of it. It was spontaneous actions I naturally took when I felt it was the moment.
There were days of course where I only slept and watched things on a screen, luckily I have my dog Salam that helped me to keep a certain schedule because I have to take him out and give him time, then little by little everything took place in that schedule.
Honestly, I still don't feel any pressure to go out, and I'm enjoying the fact that I can do things I know I'm gonna be proud of at the end of the lockdown.
What message would you like to share with our readers?
I don't know if I'm fit to give any advice to anybody, but based on my own thoughts, I think the best and simplest way to deal with this is to finish this period better than you started it if you can, each in their own way, by becoming better at what you already know, learning something new, dealing with old things we were pushing under the rug while telling yourself I'll do it when I have time, or even by doing nothing but getting rest and listening to your body mind & soul, each their way. Also be aware that there isn't only one way to do it, and putting pressure on yourself isn't productive.
We believed collectively in the stressful way of life we chose, we were all going headfirst into it, & now suddenly we realize that our world, our lifestyle can stop, & it's still ok, but life as a whole doesn't, & it's great to realize that one's health is one's biggest asset, the rest can be created & done in different ways that we finally have time to think & figure out.
As we finally have time to sit with ourselves, while social distancing from others, let's get closer to ourselves.
ENAmi by Imane MEDJAHED: Construct, Deconstruct and Rebuild
Imane Medjahed didn't last long at fashion school, simply, because she never went to any. The self-taught designer from Oran launched her brand ENAMI in parallel with her postgraduate studies of Strategic Management in 2017.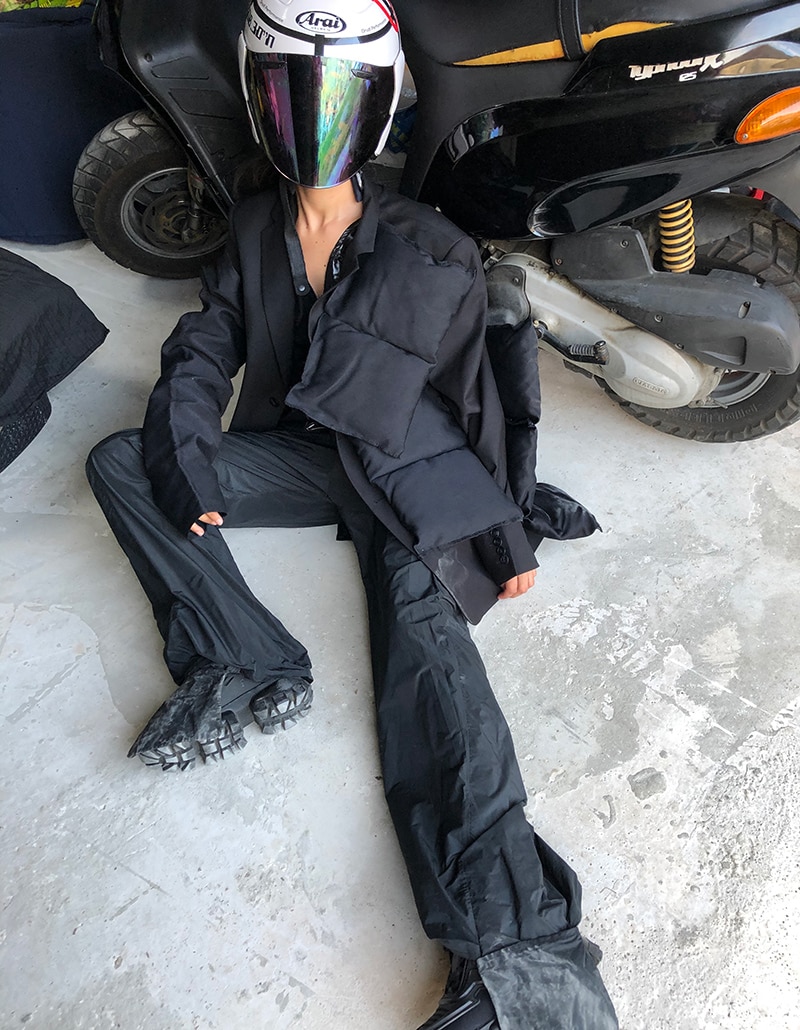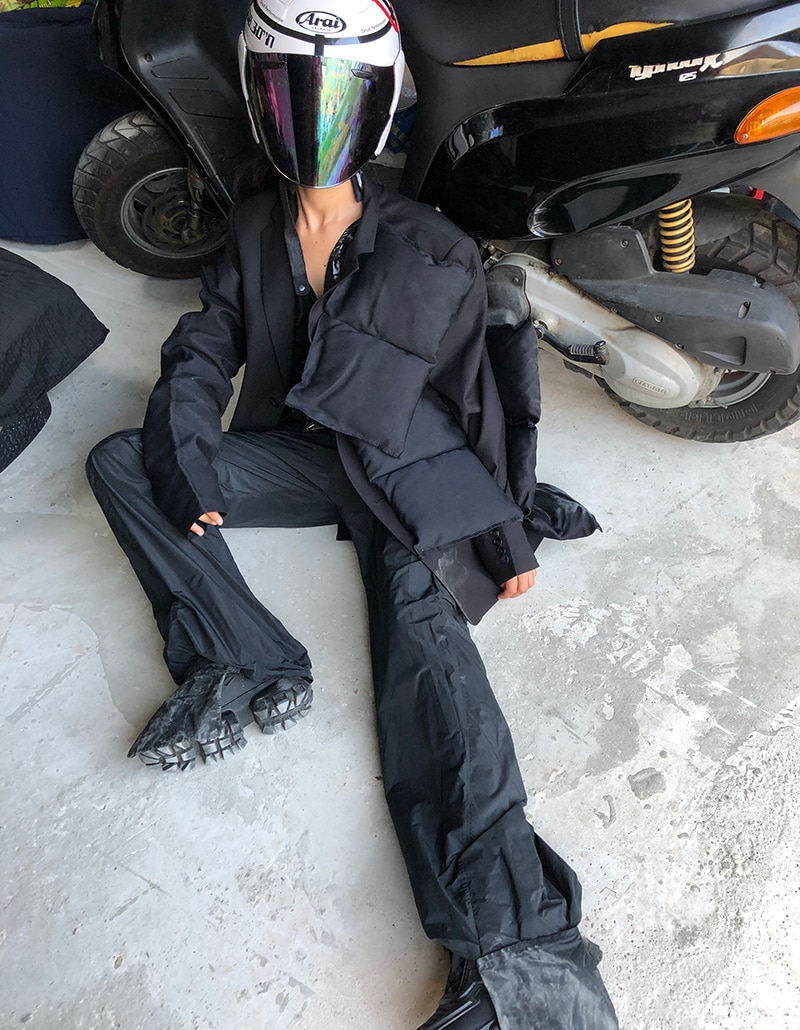 Imane Medjahed wearing her last collection during lockdown
How are you dealing with the lockdown in your country? 
I'm fortunate to be locked down with my family in my countryside house, far from my Parisian apartment since the beginning of this crisis. Being in a peaceful environment surrounded by green space allows me to clear my mind, meditate and dedicate myself to new activities.
Many projects had to be canceled or postponed but this forced break of my work doesn't affect me that much creatively. Of course, I miss the need to create, but I take this period as an opportunity because it allows me to step back and reflect better for the future of ENAMI.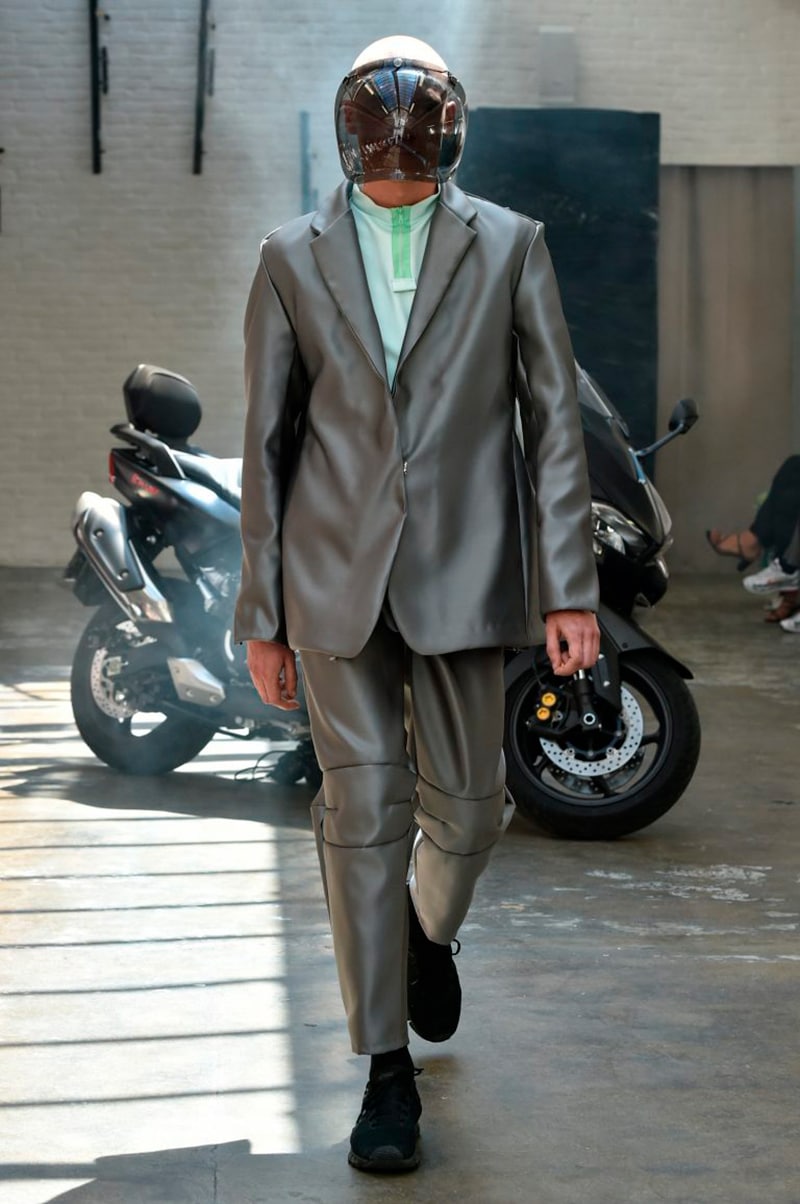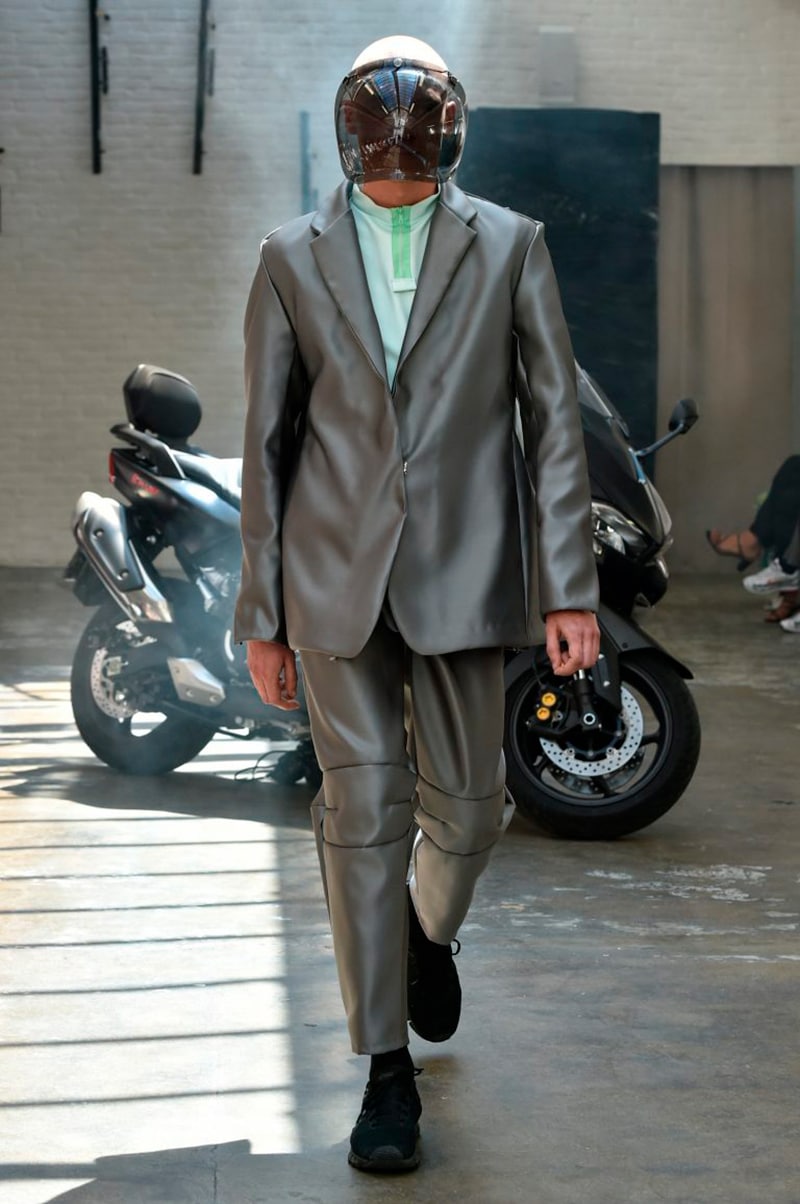 For her latest Spring/Summer collection, Imane added more colors to her usual monochrome palette and took us on a wild motorcycle ride.
What message would you like to share with our readers?
Be positive, take this lockdown as an opportunity, and continue to stay safe!
Basscoutur: Style, Ethics and Sustainability
Launched by Tunisian designer Riadh Trabelsi in 2017, The French-Tunisian label Basscoutur doesn't stop growing and getting more attention. With the mantra: RE-cycle Re-think Re-design — and production based in Tunisia, Mr. Riadh Trabelsi shows us, collection after collection, that a sustainable and creative alternative is possible.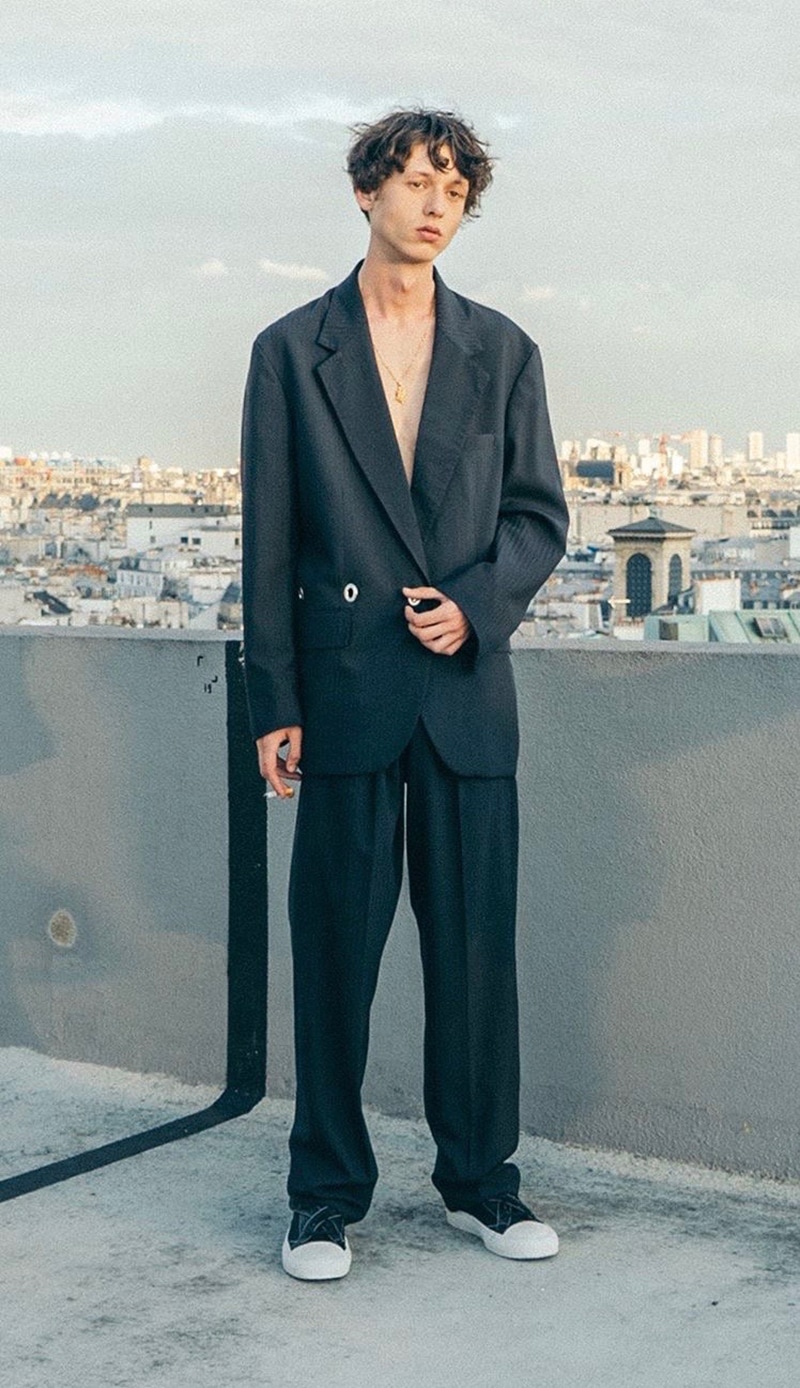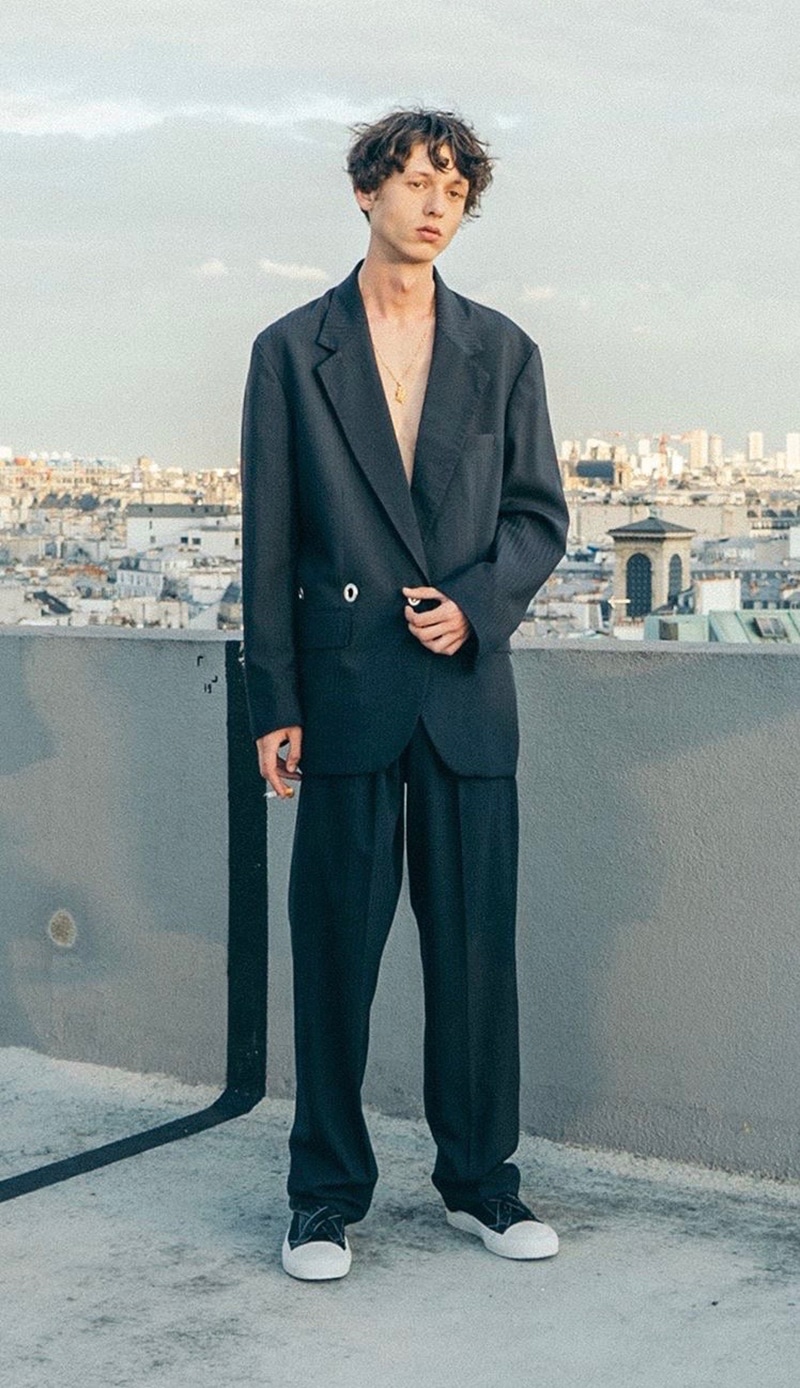 How are you dealing with the lockdown in your country? 
For my part, I was confined in Paris being Franco-Tunisian-Algerian. All my production is based in Tunis as well as my office and especially all my DNA I felt like amputating strength and meaning.
In any case, in these two environments, I was part of a pure feeling of reflection and change that I had already started from the launch of my project.
In Tunisia, my little team was put on standby, without any forecast, at the beginning a feeling of mist but without any visibility and full of questions on all sides.
In this business, it does not take anything to force not to present in June for the menswear Paris Fashion Week, the problem of delivery, due to the stop of the carriers.
Finally, we project ourselves, we revive ourselves, and above all, we renew ourselves by adapting to better embrace this new version of life which I think despite the worries is full of hope and renewal.
What message would you like to share with our readers?
Change yourself rethink recreate yourself in common.
Boyfriend by Amine Jreissati
Amine Jreissati is a Lebanese/Brazilian creative director and designer who launched, BOYFRIEND, his genderless brand in 2017.
With special attention to detail and tailoring, the Beirut based label offers sober and sophisticated pieces that can be worn by both genders. He recently collaborates with The Forward Lab for a capsule collection making his brand take a step to the world of sustainability.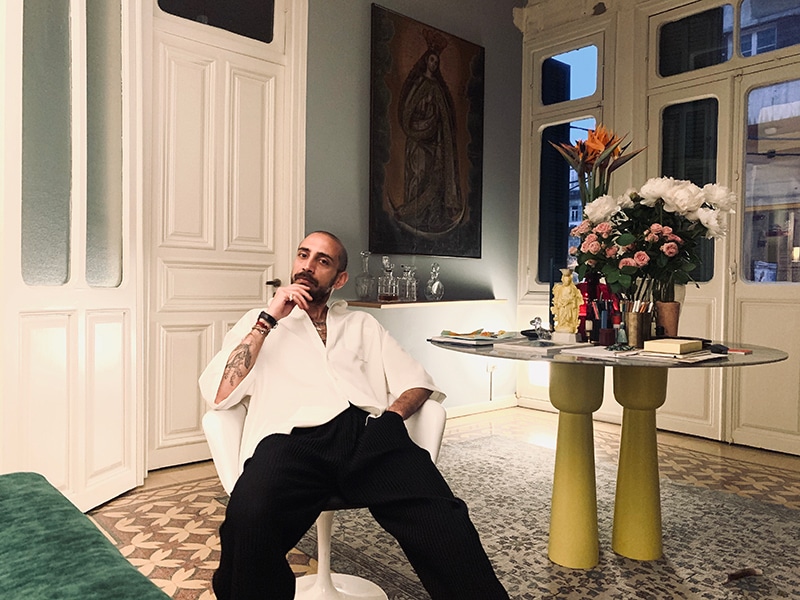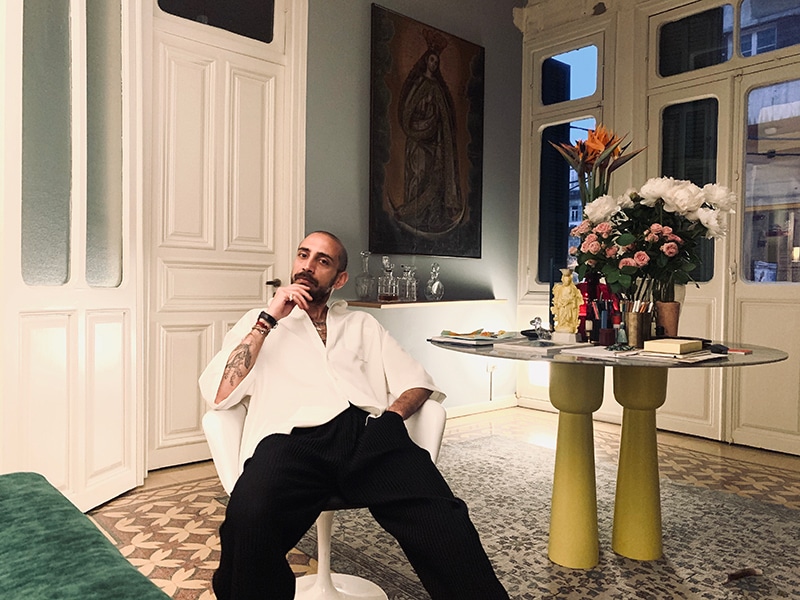 Amine Jreissati wearing his last collection during lockdown
How are you dealing with the lockdown in your country? 
To be honest, I am dealing with it just fine, I'm learning a lot. Learning about myself, about priorities in life, learning how to be patient, how to meditate, how to take care of myself, and workout like never before. To actually have the time to think properly.
We felt life was unstoppable and that the rhythm we used to live in, had to slow down, but never will. Well, it did. And I hope we will all get out of it having learned a lot.
What message would you like to share with our readers?
To trust the timings of things!
ALI by Ali Mohamed GASMI: Cultural Legacy Ambassador
Mohamed Ali Gasmi is the founder and creative director of ALI BY MOHAMED ALI GASMI, the ultra-minimalist brand inspired by African and Western heritage. ALI BY MOHAMED ALI GASMI was one of the 13 winners of the Open My Med Prize latest edition, a contest that
aims to discover new creative talents around the Mediterranean and Africa.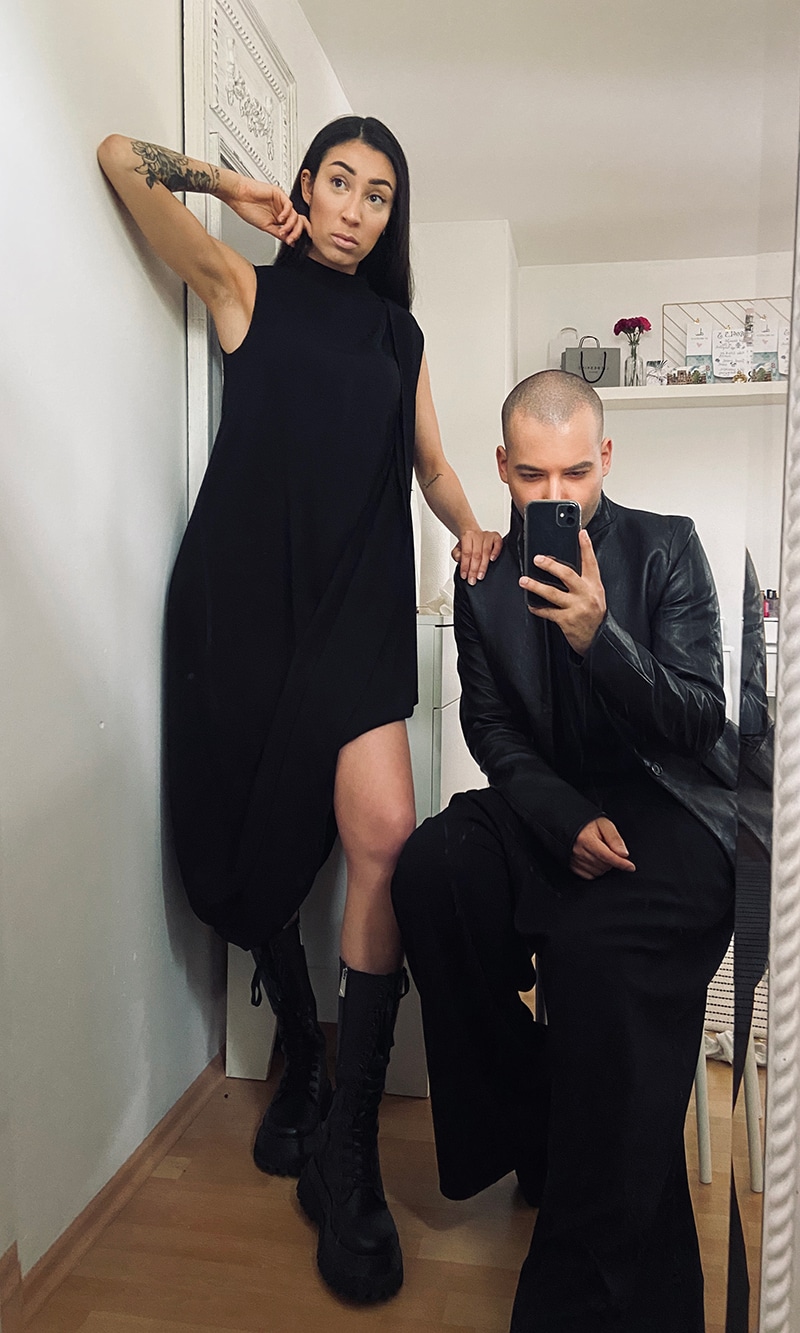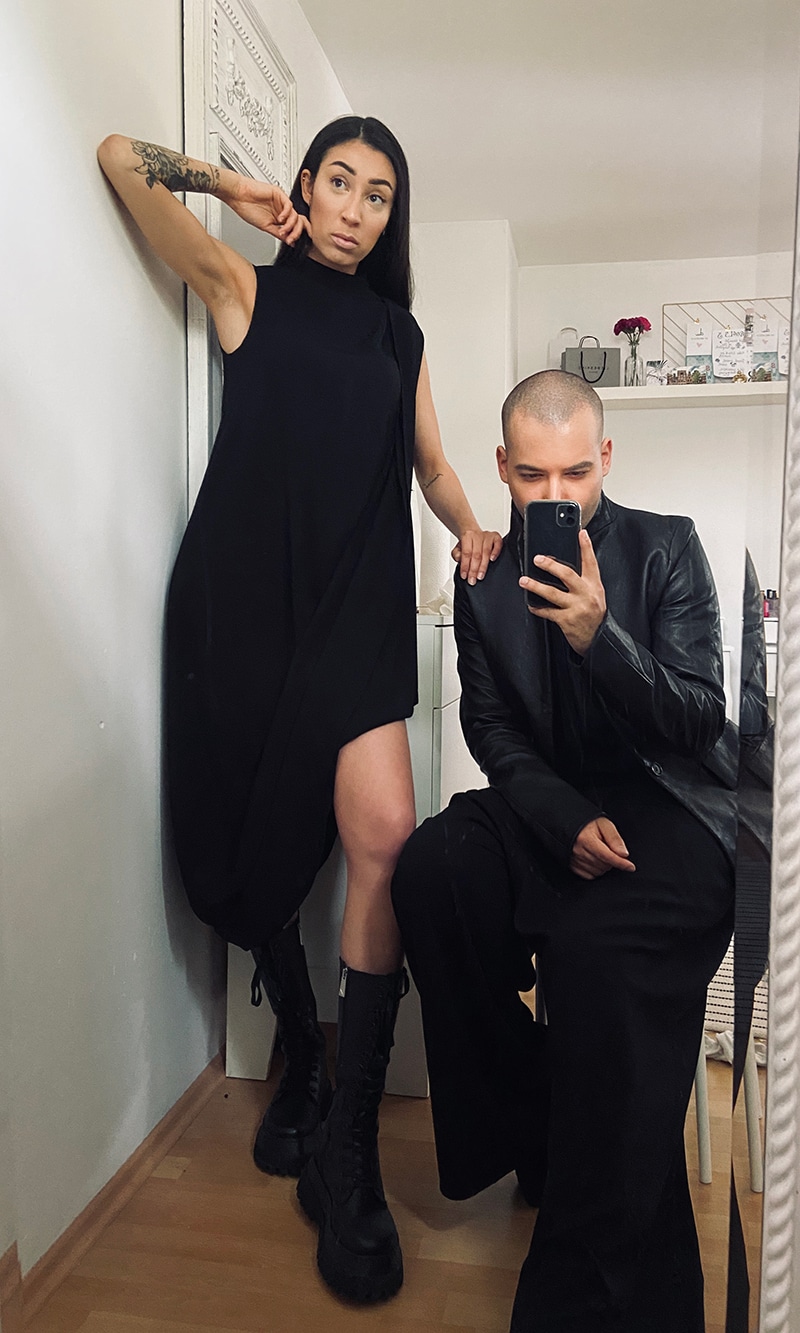 How are you dealing with the lockdown in your country?
It is a tough time for all of us. I guess no one of us thought that this could ever happen.
One week before the lockdown I went to Tunisia to work on my next collection. All of a sudden the Prime Minister said that Tunisia will close their borders, just two days before my flight back to Germany. My flight was delayed and I was one of the "lucky" ones to have a seat on the last flight back to Germany. In the beginning everything was very unclear and unsure in Germany. Something very surprising to us because Germans are used to have everything strict and clear.
We had a lockdown but not as strict as our neighbors in France for example.
For example, we could go out for a walk although we also had limited contact. In the meantime, we can move more freely. The shops and restaurants have also reopened. It is very strange because most of the things were so natural for us and now you wait every day to get more freedom. I used the time to develop myself creatively.  I attended courses online about photography. A topic that has been on my mind for a long time and I continued to work on my next collection as much as possible.
It's very difficult because you are very limited now but time is the most precious thing we have so it is very important for me to use it as much as possible.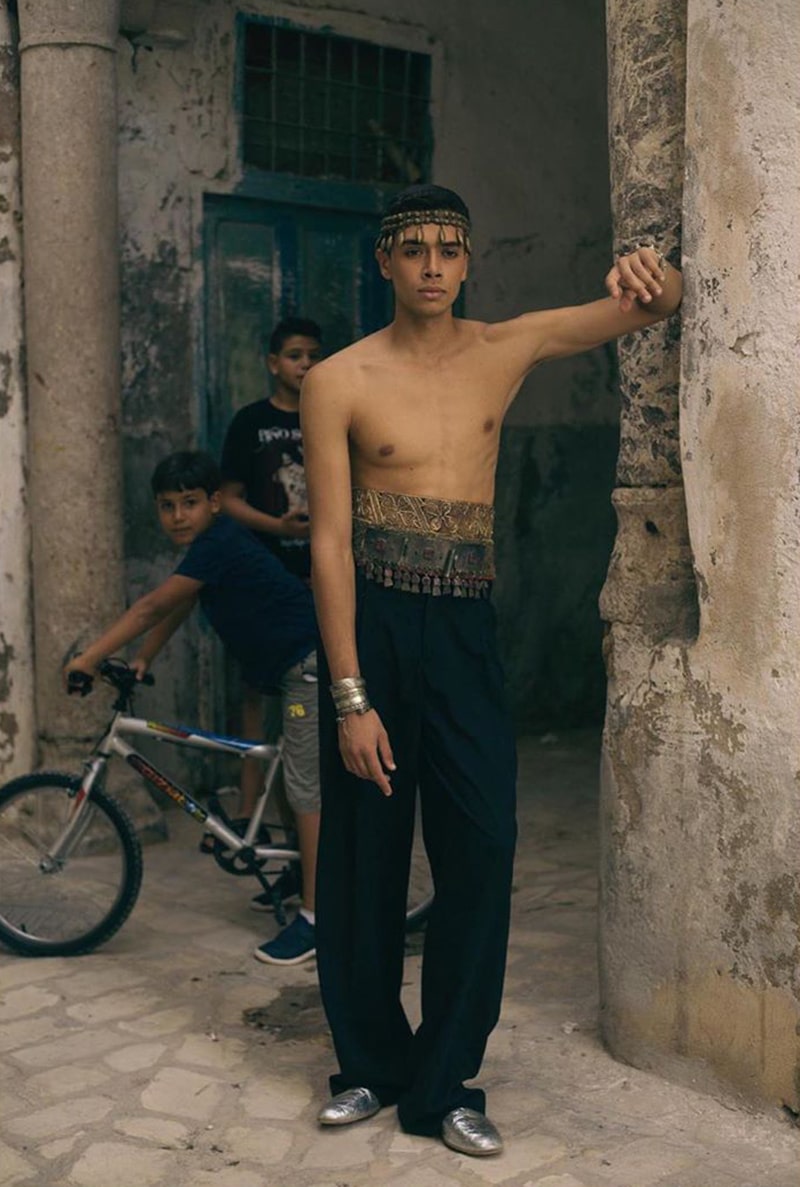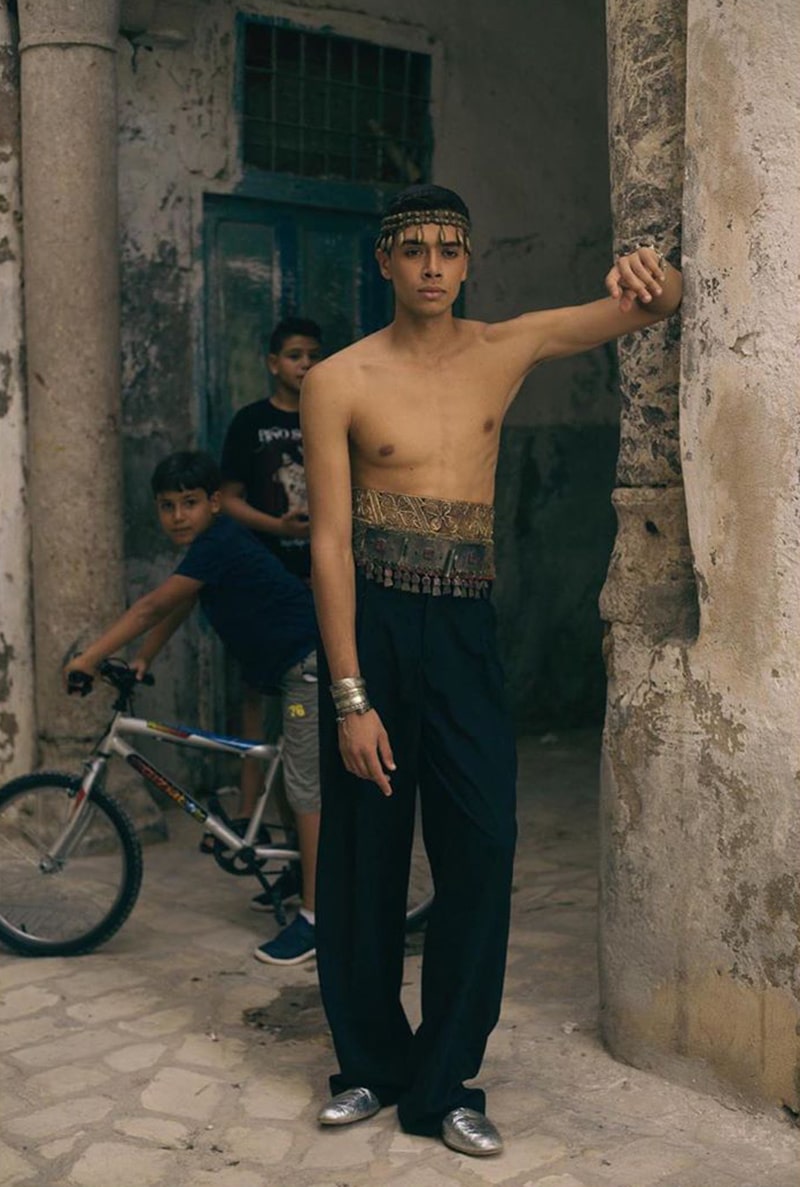 "I feel like it is my responsibility as a Tunisian designer to showcase my work to an international crowd and to say that we have a lot of talents that need to be heard. I want to represent the Tunisian artisanal through my collection and motivate other Tunisian designers to show their work. My goal is for Tunisia and the whole Maghreb to have a platform for their emerging and established designers where they can support each other and work with European countries together."
What message would you like to share with our readers? 
During the lockdown, I had enough time to think about myself and my work as a designer. I've often wondered what was the main reason why I wanted to be a designer. What message did I want to convey to the world? I remembered the dreams and goals that I had as a teenager. Fashion had changed a lot over the years. Everything has became too much and too cheap.
It was no longer about standing behind a message or telling a story, but much more about fast fashion and money. Suddenly, creativity no longer had a place in fashion and all designers copied each other.
When I was a teenager fashion was exciting. There was the genius Alexander McQueen, the storyteller Galliano for Dior, and the goth aesthetic of Riccardo Tisci for Givenchy. Even the models were exciting.  We had the second generation of the supermodels like Karlie, Joan, Anja, Sasha, and Freja.
With the start of bloggers and social media, it was completely different from what happened over the last couple of years. Everything was going too fast.  All of the sudden every season there was a new designer on the schedule of the PFW. Sometimes just for one season. The models became changeable and lost their meaning.
Now it's time to redefine ourselves and change the system! Think of yourself and your action. Rethink and redefine yourself.  A small change in our lives has shown how much influence it has on our society We can't press a reset button overnight, but we can start working on ourselves and change the system together.
This lockdown brought us together and showed us how much we can change our world positively.
MAISON ART/C by ARTSI IFRACH: Autodidact Freely Free
Artsi Ifrach is the Moroccan/Israeli creator, artist, and designer of Maison Art/C, a label Made in Morocco. After establishing himself in Amsterdam and Paris where he presented his collection during Paris couture week with some of the biggest names in fashion, Artsi Ifrach returned to his parents' birthplace of Marrakech in search of freedom and inspiration he couldn't get anywhere else. 
Mr. Artsi Ifrach creations, always have been as unique as sustainable, creating from the past by using high-quality vintage pieces and antique metals, both transformed into timeless garments inspired by the city's handicraft that will last for the future.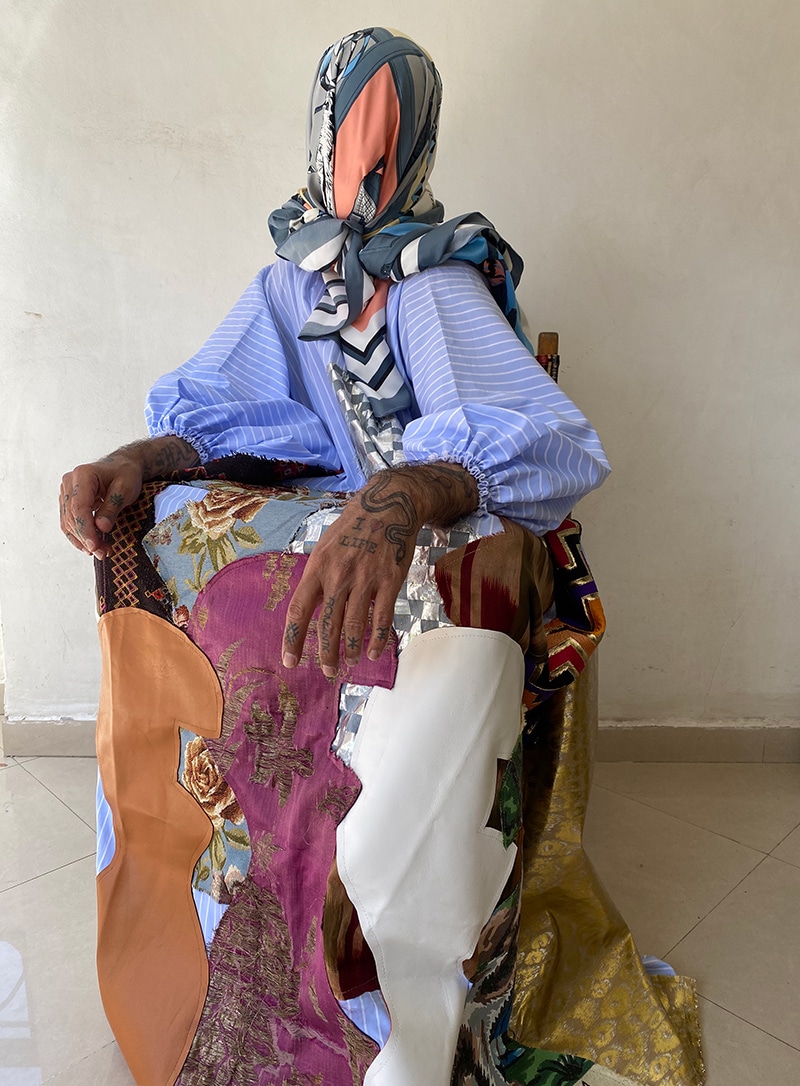 Artsi wearing his last creation during lockdown
How are you dealing with the lockdown in your country? 
I am dealing with it very well. I feel very proud at this moment to be Moroccan, as I think the lockdown in Morocco has been very responsible and protective. 
I am trying to apply the energy of this lockdown to my creative process. I try to communicate with my followers in the most optimistic way. And I am very optimistic that everything is about to be over and we will be outing like a better version of ourselves. 
What message would you like to share with our readers? 
The best is yet to come. 
Nargassi by Eliran Nargassi
Eliran Nargassi is a menswear designer based in Tel-Aviv. In 2013, he launched his eponymous label NARGASSI, which aims to explore religion, secularism, and BDSM without being led by seasonal trends. Nargassi's lines are highly wearable and functional keeping the commercial value a secondary feature. Clean-cut & minimalistic design blended in with contrasts and graphic cuts & geometrical forms
In his last collection ''Hamsa'', Nargassi uses one of the most fascinating and enigmatic Middle Eastern ancient symbols as a central piece of his work. Not only by the symbol but also and most of all by what it meant to express. Protection.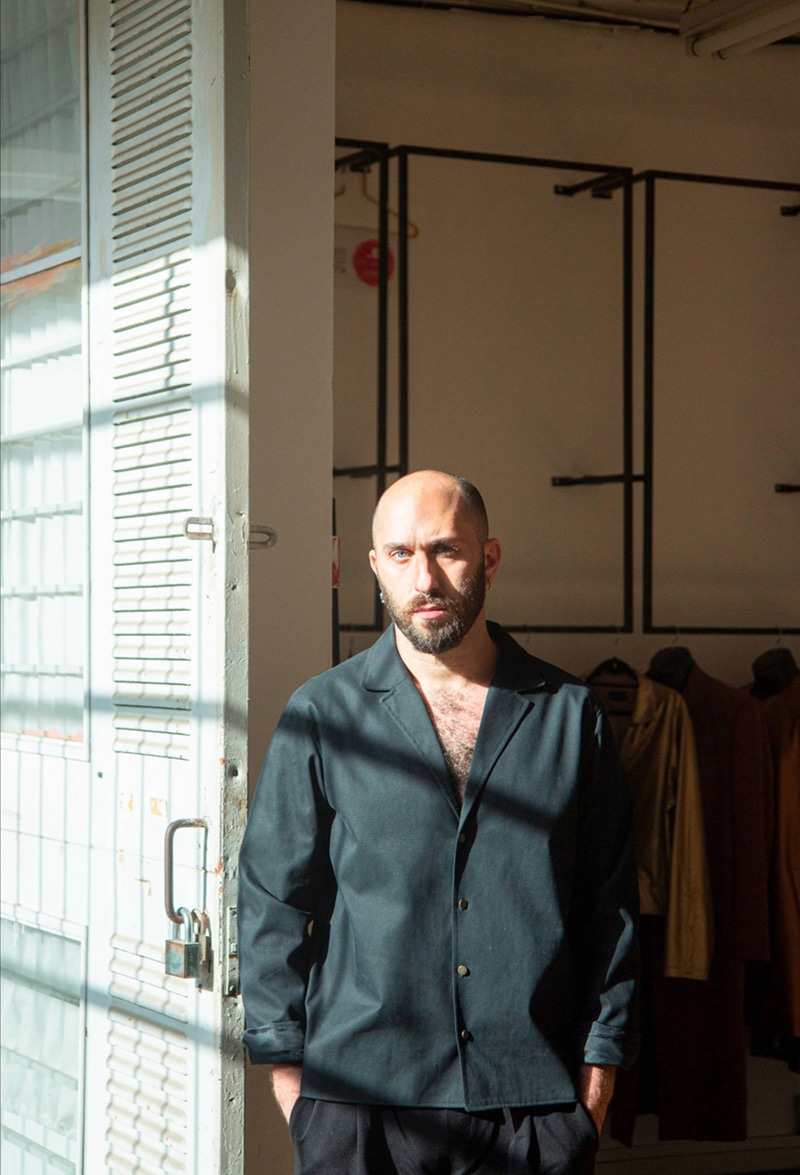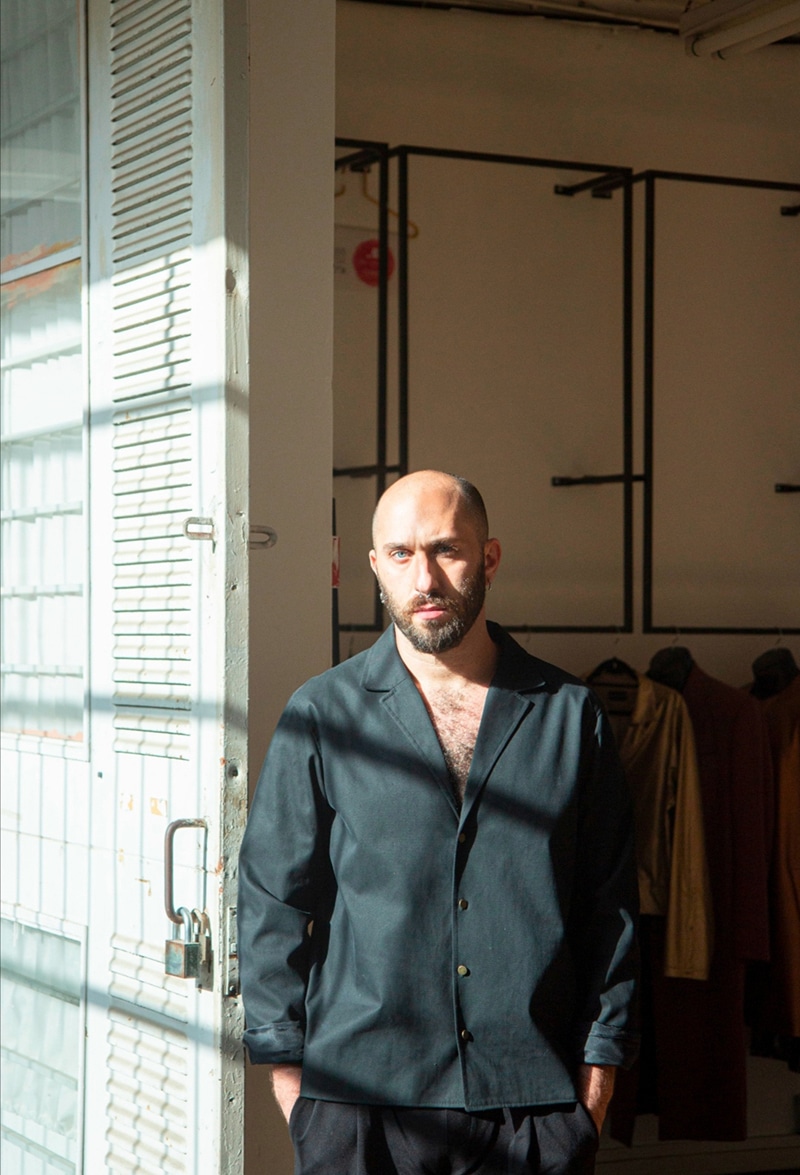 Eliran Nargassi wearing his last collection "Hamsa"
How are you dealing with the lockdown in your country? 
Although the number of infected citizens is low, the lockdown in Israel started in early March and lasted for approx 45 days.
As an independent designer, I had the privilege to continue working from my studio during the lockdown but still keep the lockdown protocol, I did not work every day and managed to enjoy a bit from this lockdown. I had time to rest and relax, the streets were finally empty and silent was at its best.
During the lockdown we had two holidays – Passover and Independence Day, this year they were very different compared to the past – we could not celebrate with our families and friends and could not leave the house, so this was the sad part of the lockdown.
The lockdown also harmed the local fashion industry, the Tel Aviv fashion week was canceled, and some local brands had to close their business for good.
Today we are pretty much free from the lockdown despite some restrictions and protocols that we need to follow (wear a face mask, keep distance, etc.). In the past year, I've been approached by many grooms that wish to wear a different and alternative look to their wedding ceremony, so now that we're out of lockdown and wedding season is approaching, I'm working on a new collection for alternative grooms that wish to wear, look and feel different.
What message would you like to share with our readers? 
My message to FY readers is that I believe that this situation is a wakeup call for all humanity, we need to help and restore planet earth, love nature and animals, stop the endless consumption and learn how to settle for less. And be kind to one another.
Twelvepieces by Amir Hassan: High-street Storytelling
Twelvepieces is the young high-end streetwear brand dedicated to storytelling and freedom launched by Egyptian/Danish designer Amir Hassan just after graduating from VIA Design Denmark with a degree in Fashion Design.
With a unique concept of creating 12 unique pieces per season, each crafted to represent a story that seeks to embrace cultural diversity, Twelve Pieces, keeps promoting cultural understanding of the Middle East around different topics every season.
Amir Hassan's third collection "FATAMORGANA", which is his first retail-ready collection, is inspired by the phenomenon Fata Morgana, an optical illusion provoked by exceptional heat.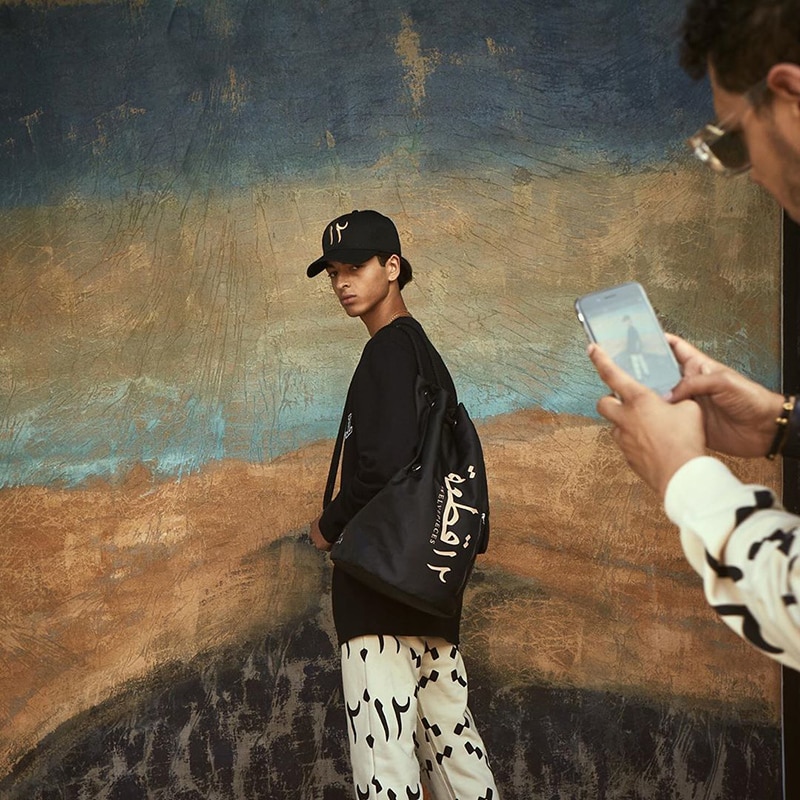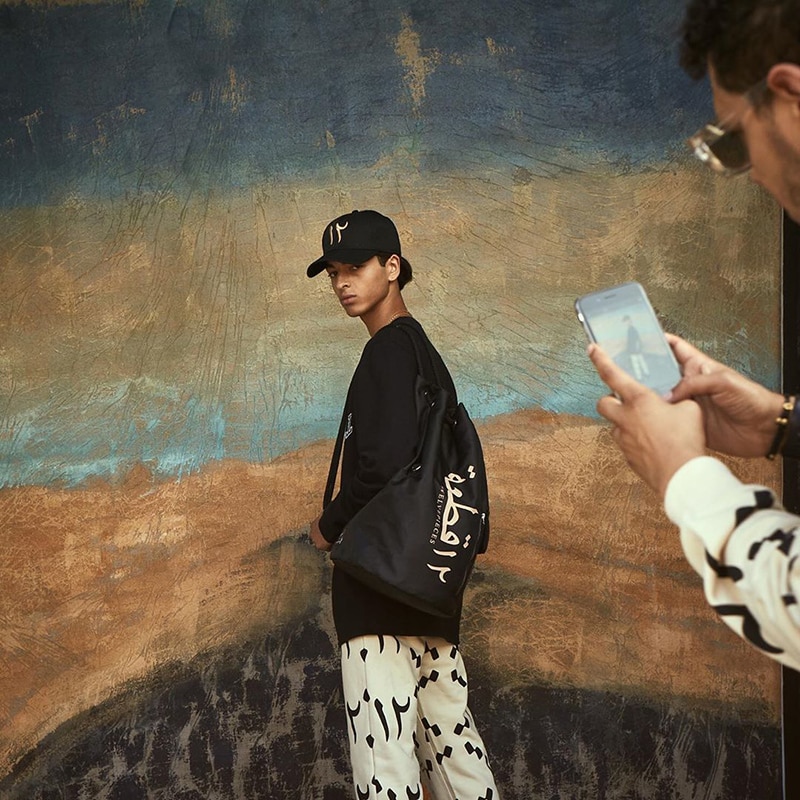 How are you dealing with the lockdown in your country?
Since the country closed down, my daily routine has changed a bit. A tangible example is my working hours that have been pushed forward so it's now from mid-day to late night – this is partly because we aren't as busy as usual and partly because we are focusing a lot on international collaborations outside Europe. Now that we finally have time and surplus to hook up and do (online) explorations with other creatives.
Also, my partner and I have used isolation as a good opportunity to zoom out and evaluate our journey so far and go in-depth with our dreams and goals and how to achieve them.
But hey, honestly, first and foremost this period has been annoying and difficult to get through. We spend a lot of time and money in the first quarter of the year on closing orders that got canceled anyway because of Covid-19. We are just a small company dealing with relatively few problems compared to others in the industry so I don't want to sound like I am complaining. I am well aware that others are way heavier affected than us. But it's difficult for all of us. I wish the best for all the other independent designers out there!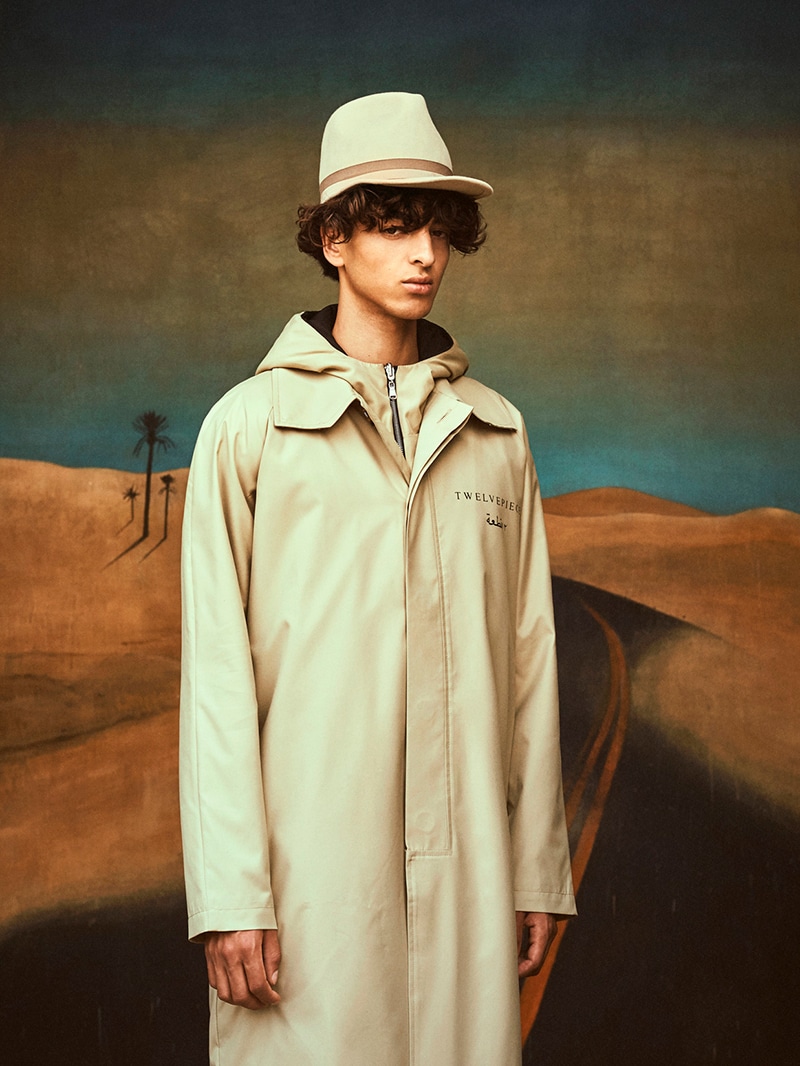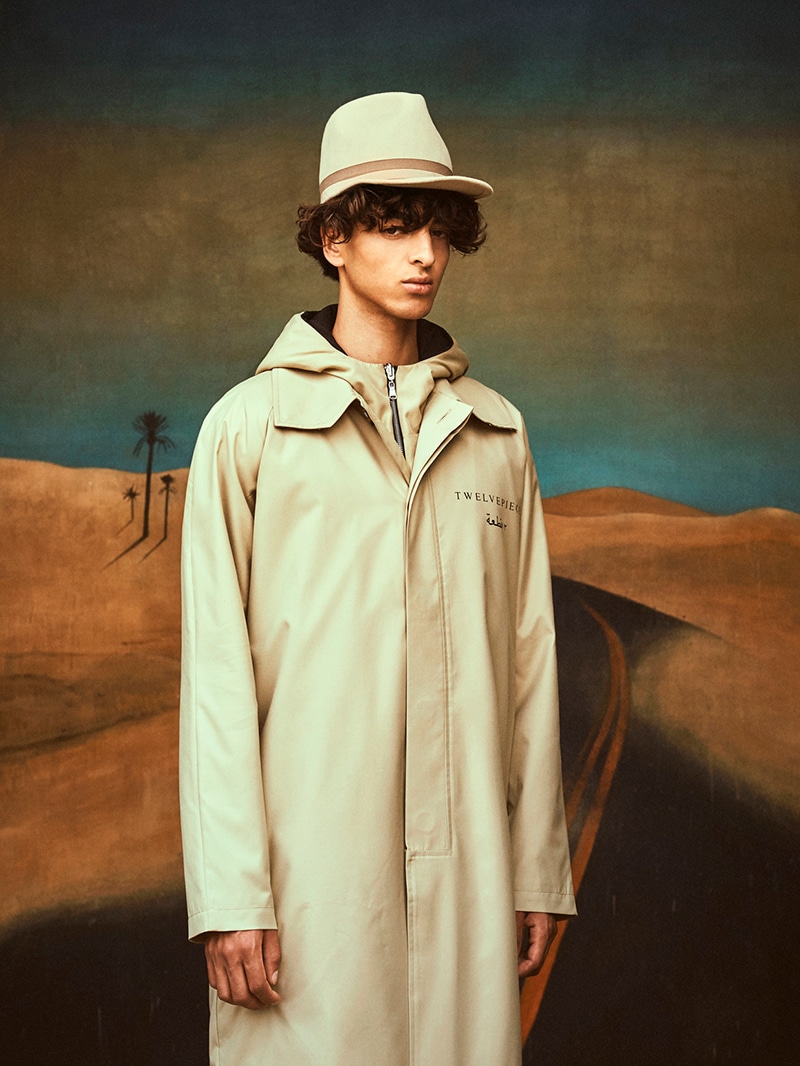 "On a practical level, I aim to enhance a better understanding between Egyptian/middle eastern culture and western culture. On a larger scale, I hope to inspire curiosity and understanding towards and across cultural and social layers. I wish for a more unified future, and I think that starts with understanding and accepting each other and the cultures within." —Amir Hassan
What message would you like to share with our readers?
You are not alone, we are in this together and we will get through this together! And once we get through it, let's strive to build a better world than the one we came from. This is a unique opportunity to disrupt systems and do good no matter who you are and what you do. Use these challenging times as a tool to come together and support your local community! Also, visit www.twelvepieces.dk and support us now that you are already at it 😉